Overview
Masks have always been a central feature of the Carneval of Venice; traditionally people were allowed to wear them between the festival of Santo Stefano (December 26) and the start of the carnival season and midnight of Shrove Tuesday.… [Read more]
Thanks for your visit. If you experience any problem viewing my site or have some feedback, suggestions, please contact me under ✉ feedback@raoul-kieffer.net. Thanks in advance, this will help me to improve my site.
Photo index
Click the pictures to view them in full screen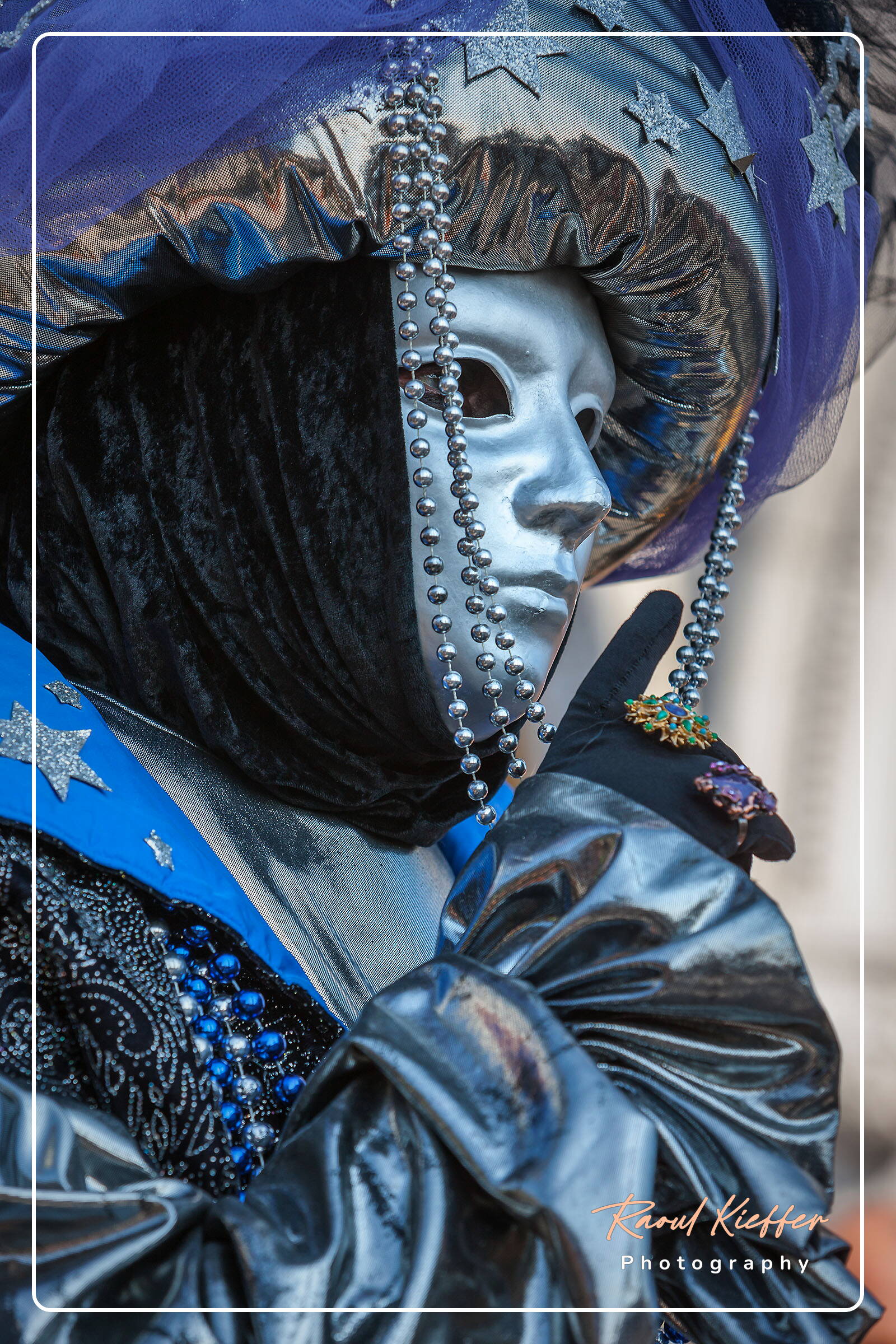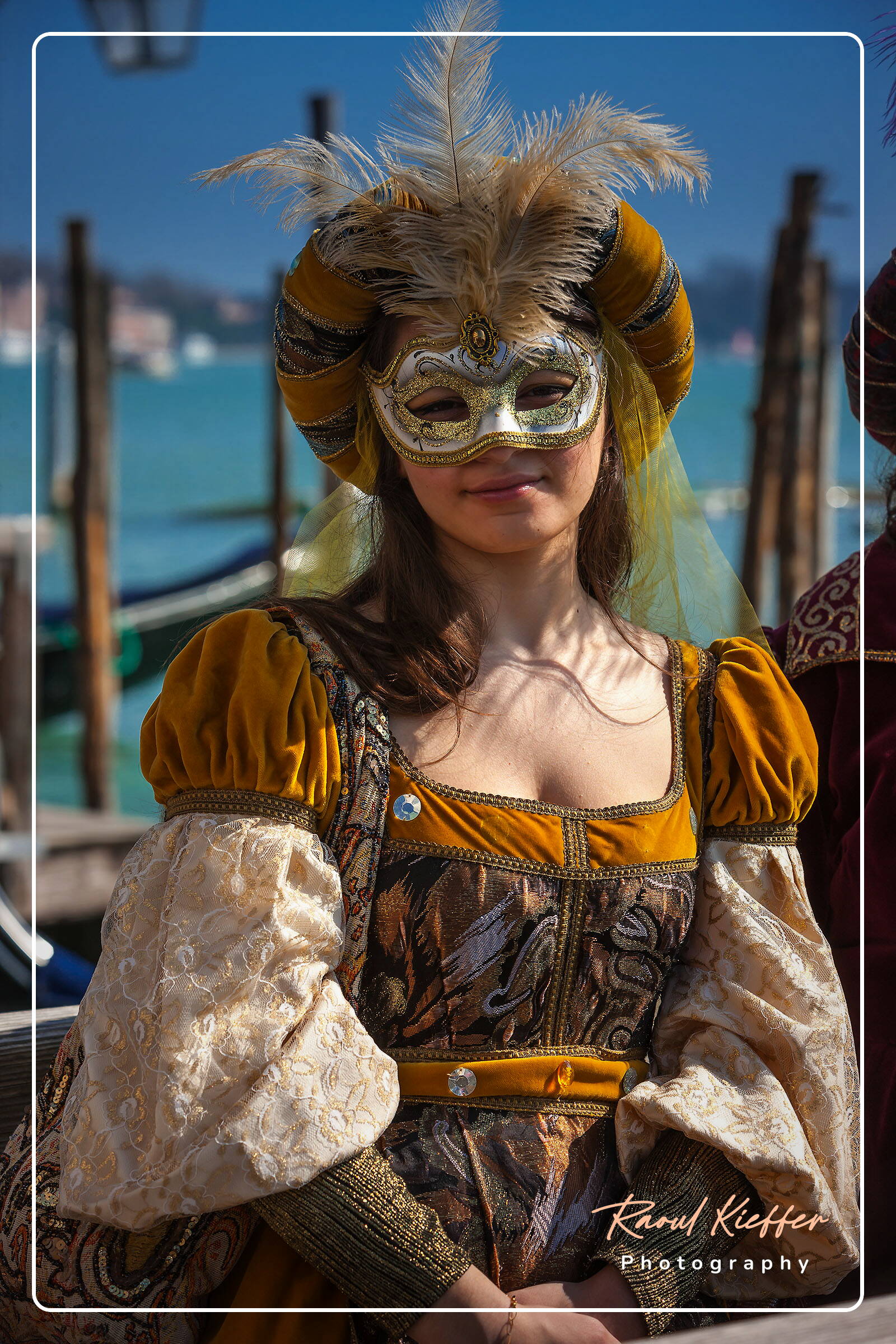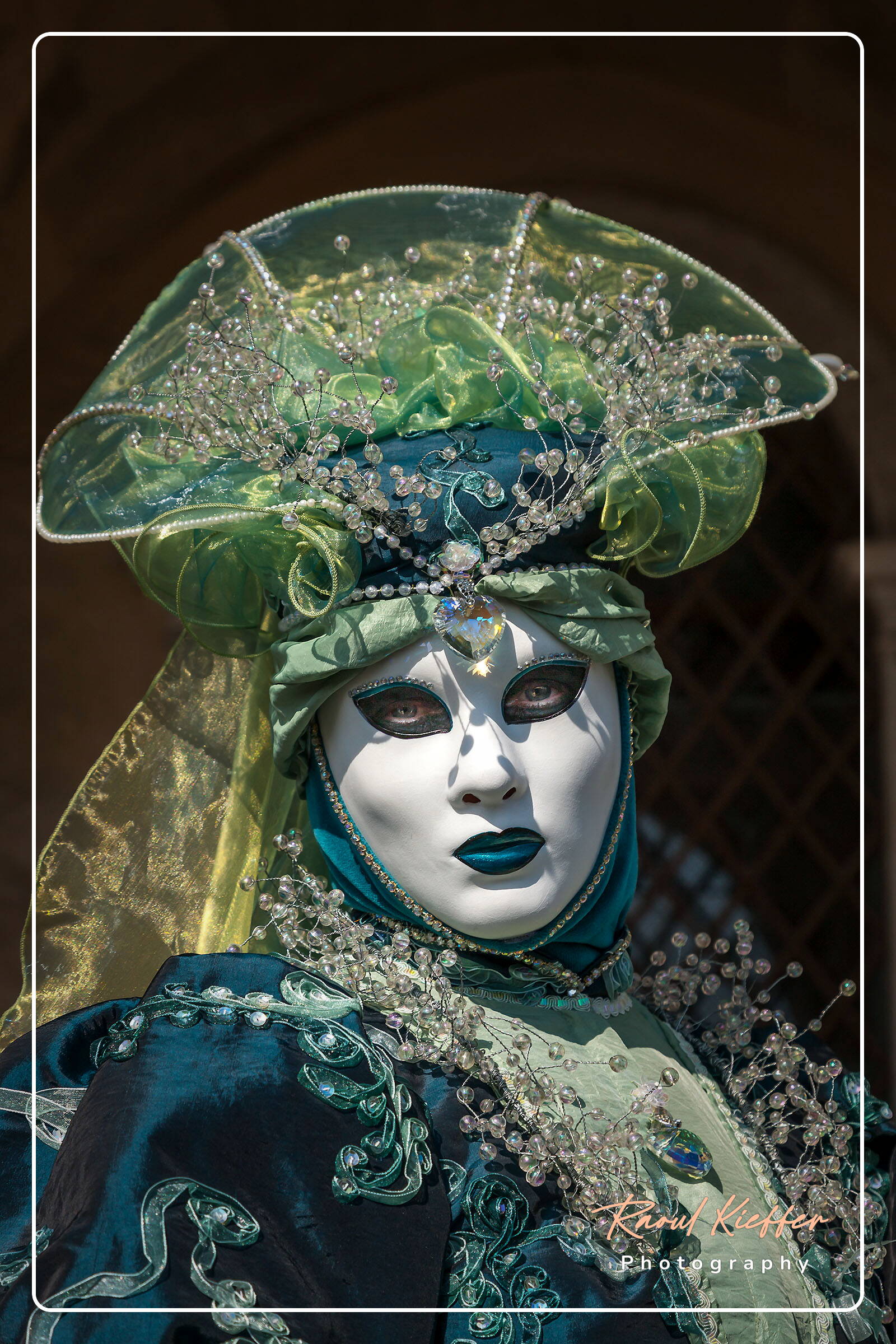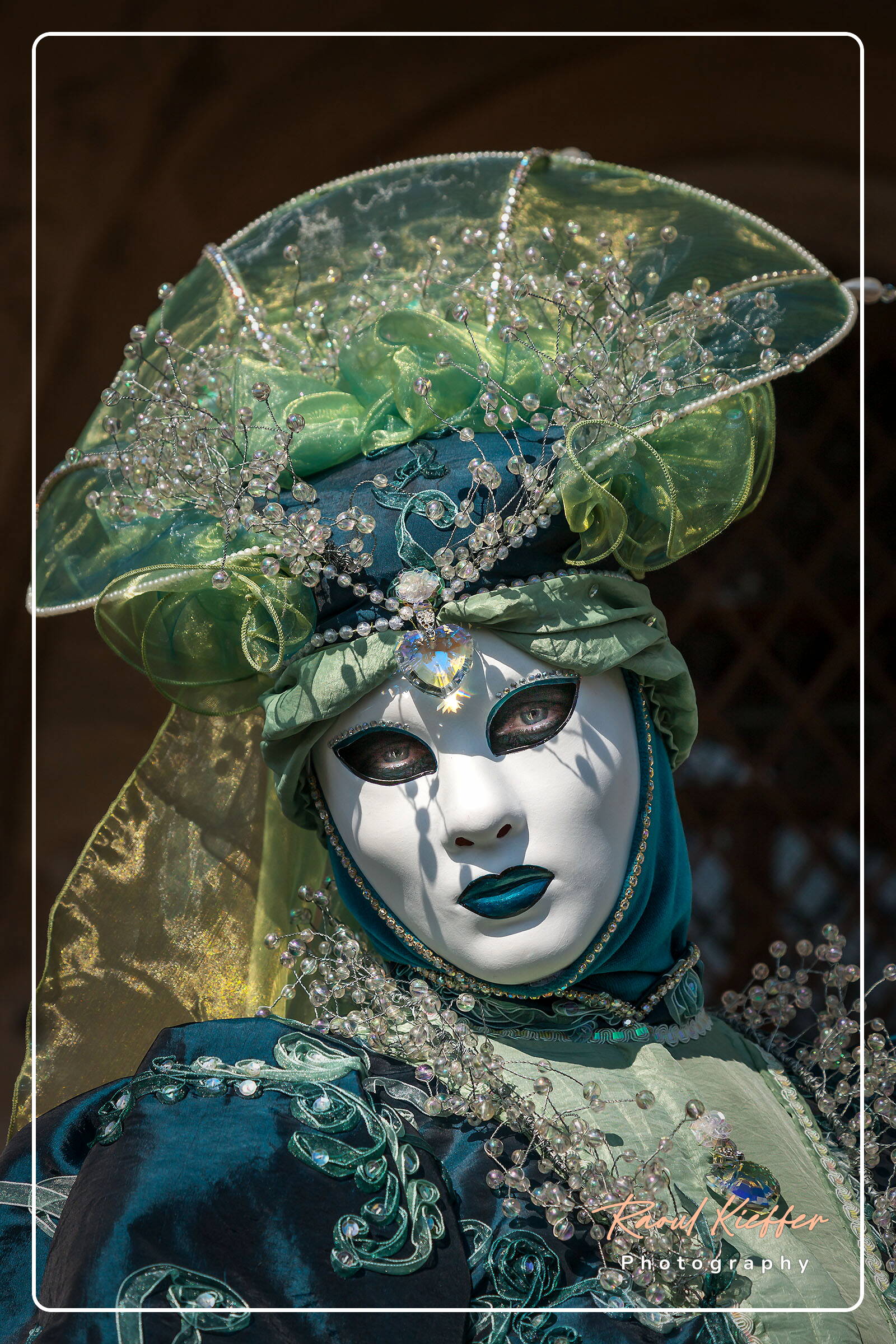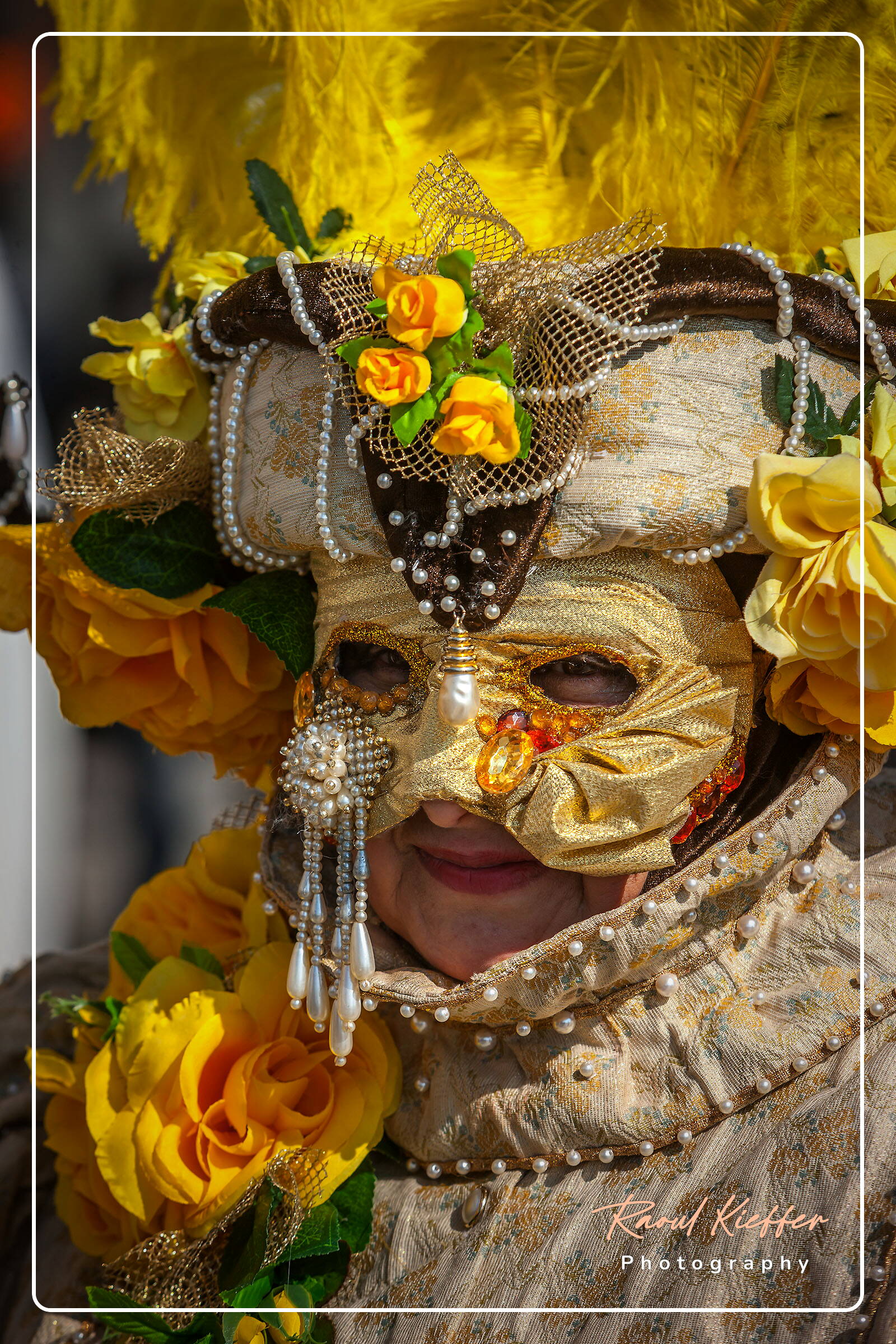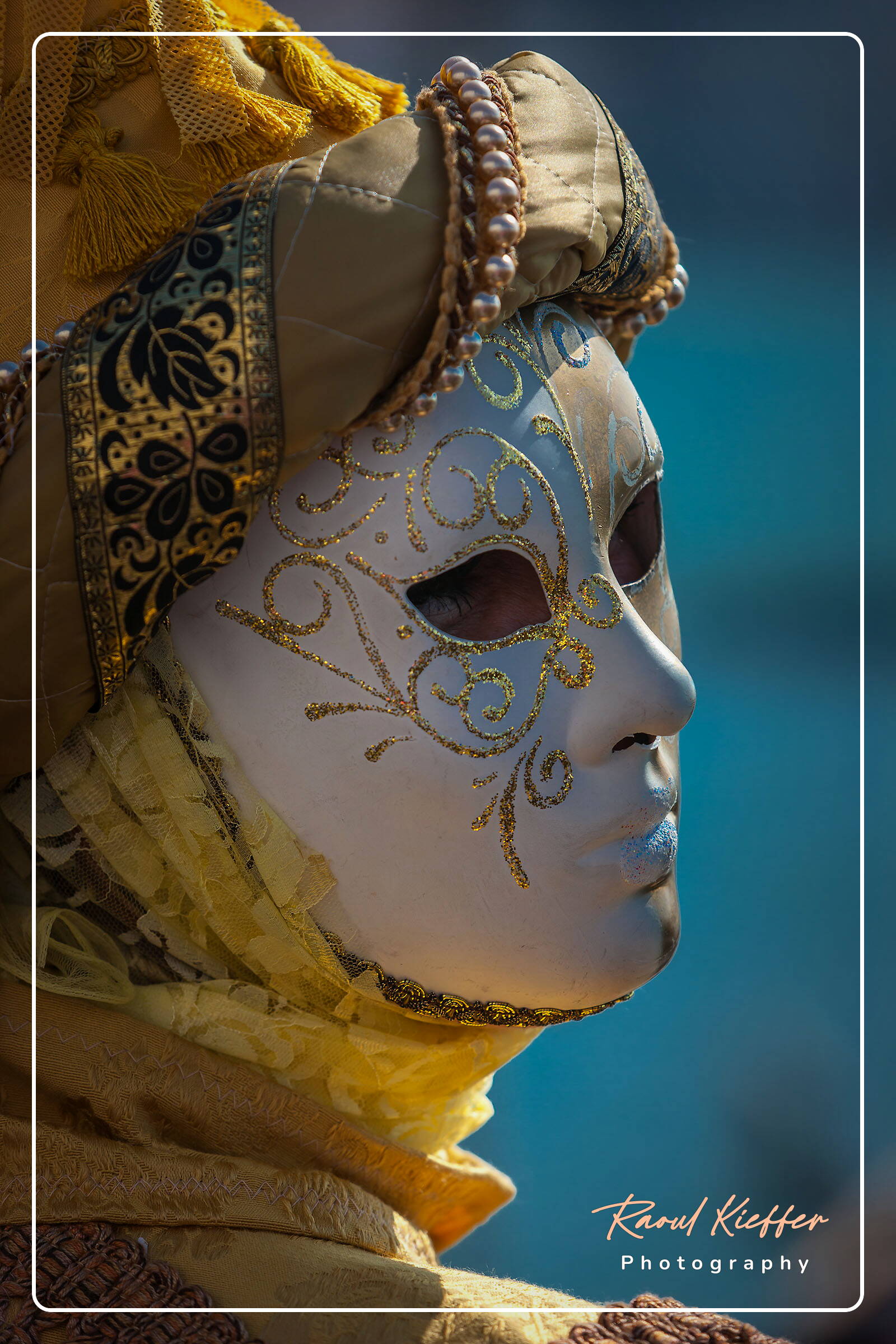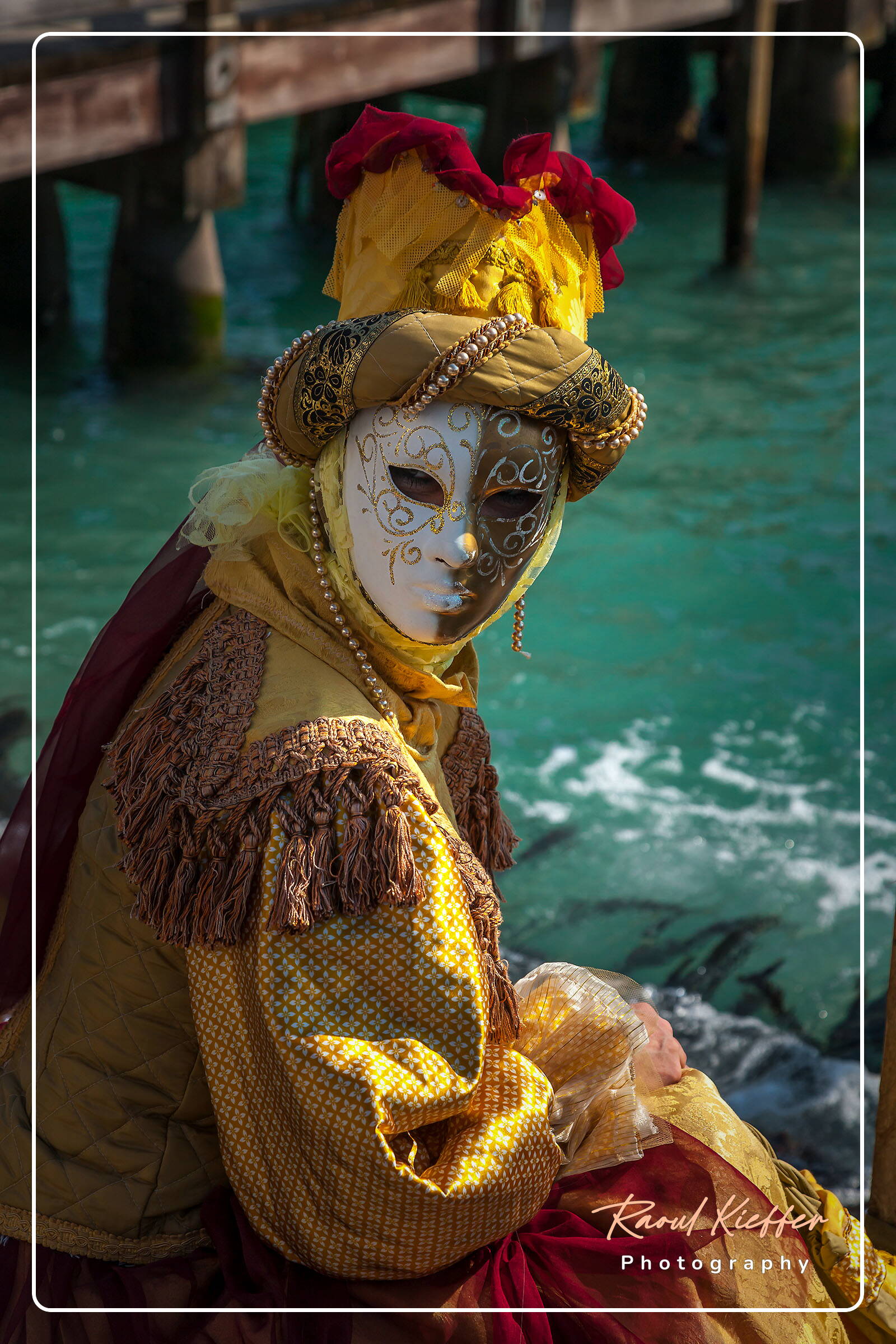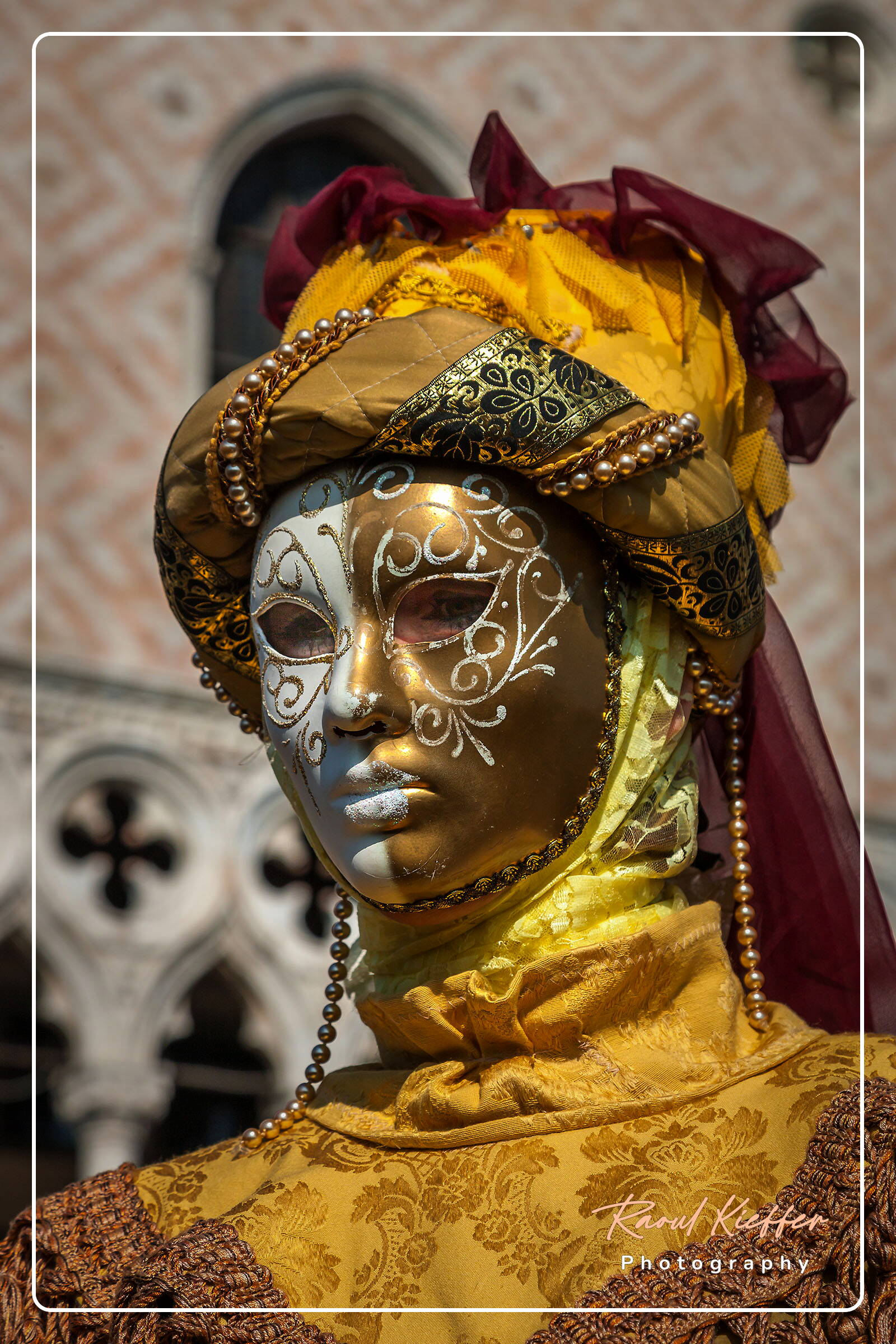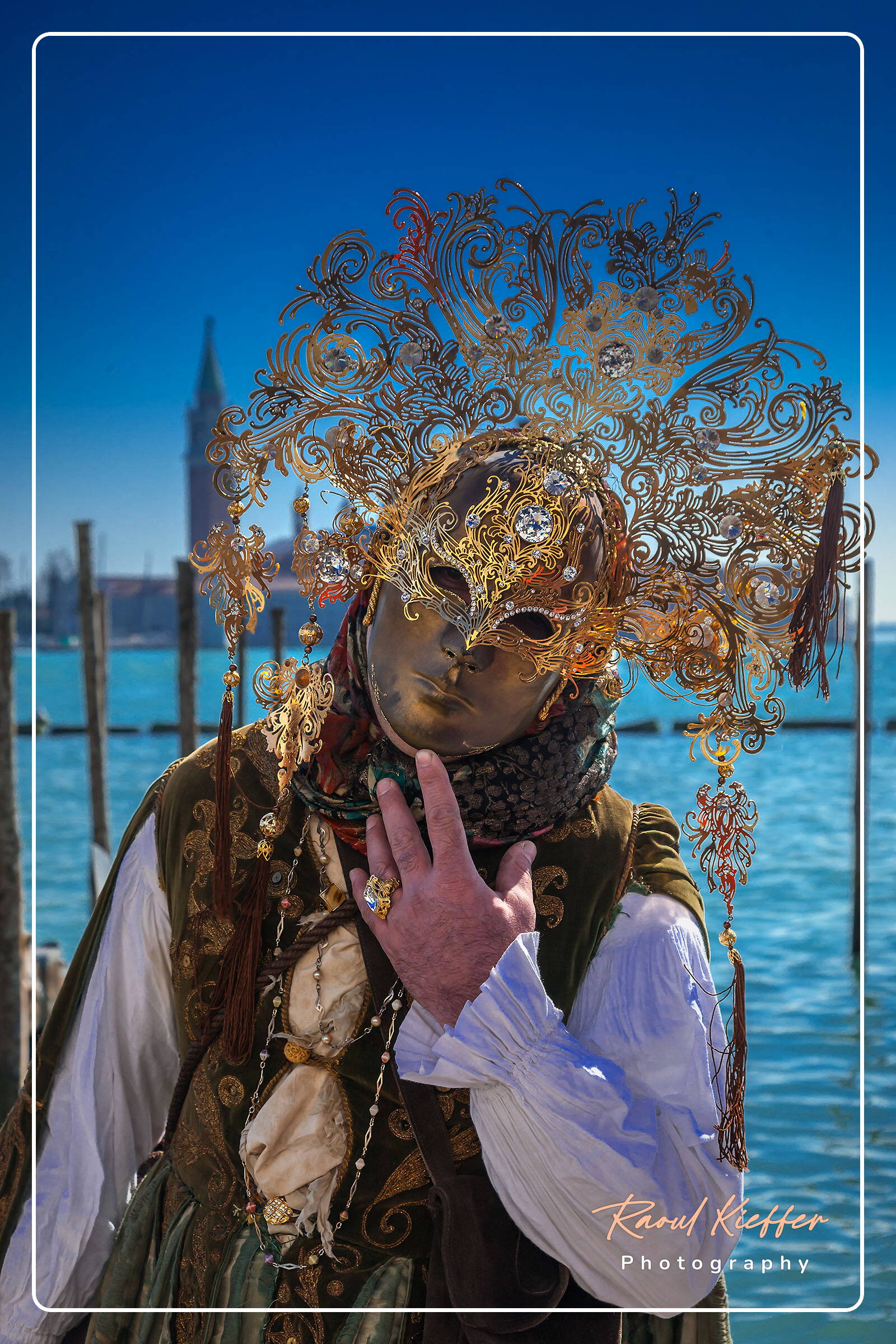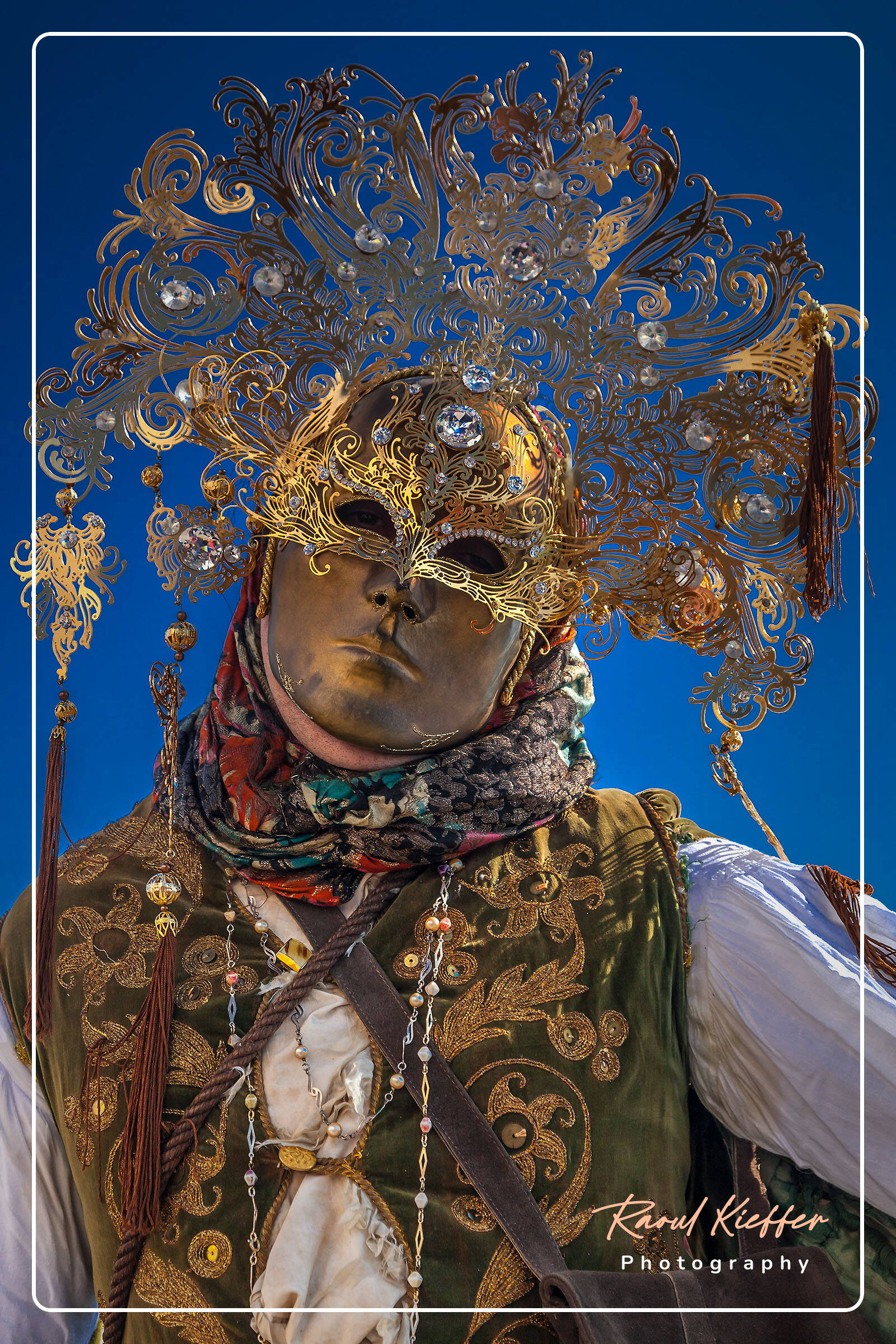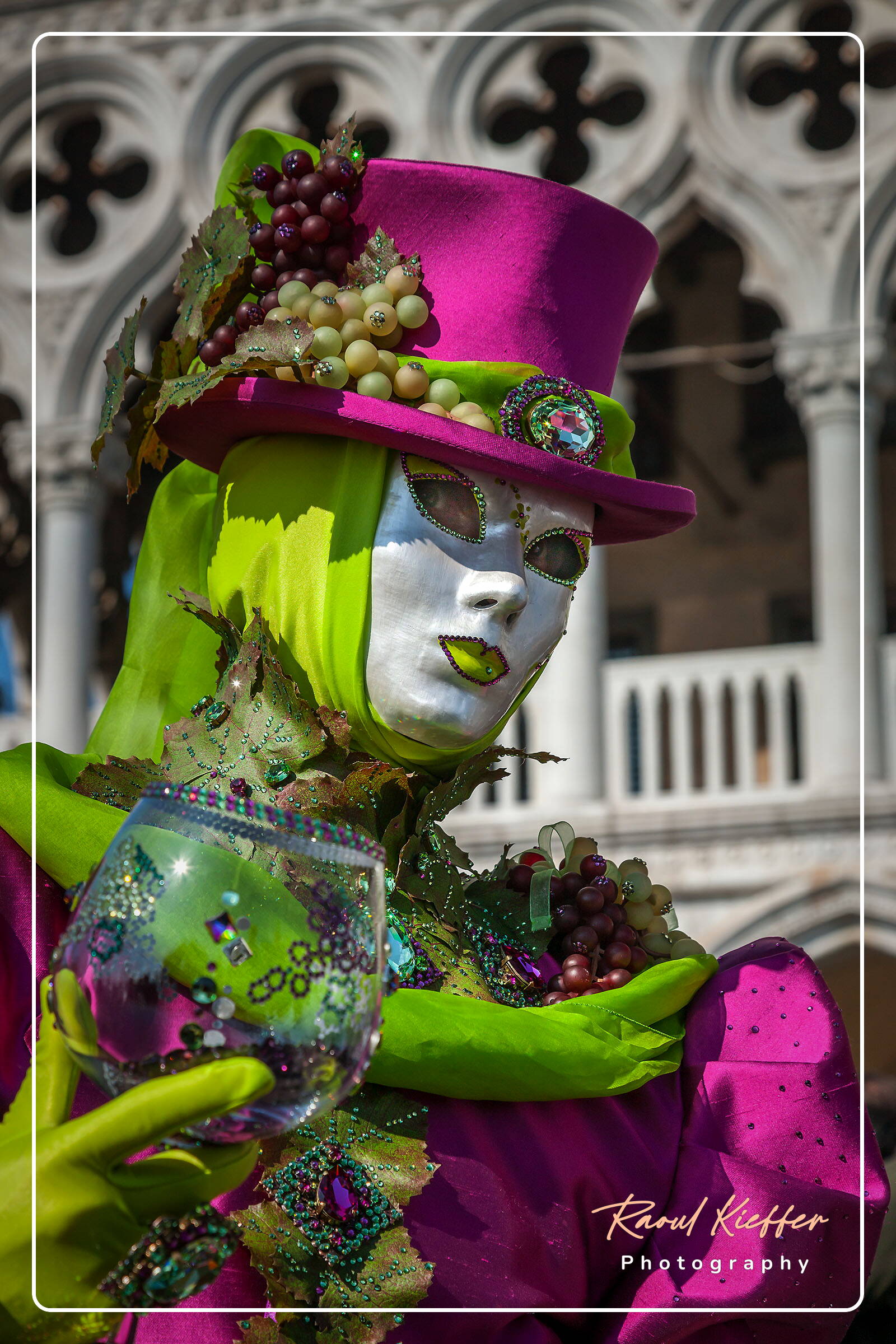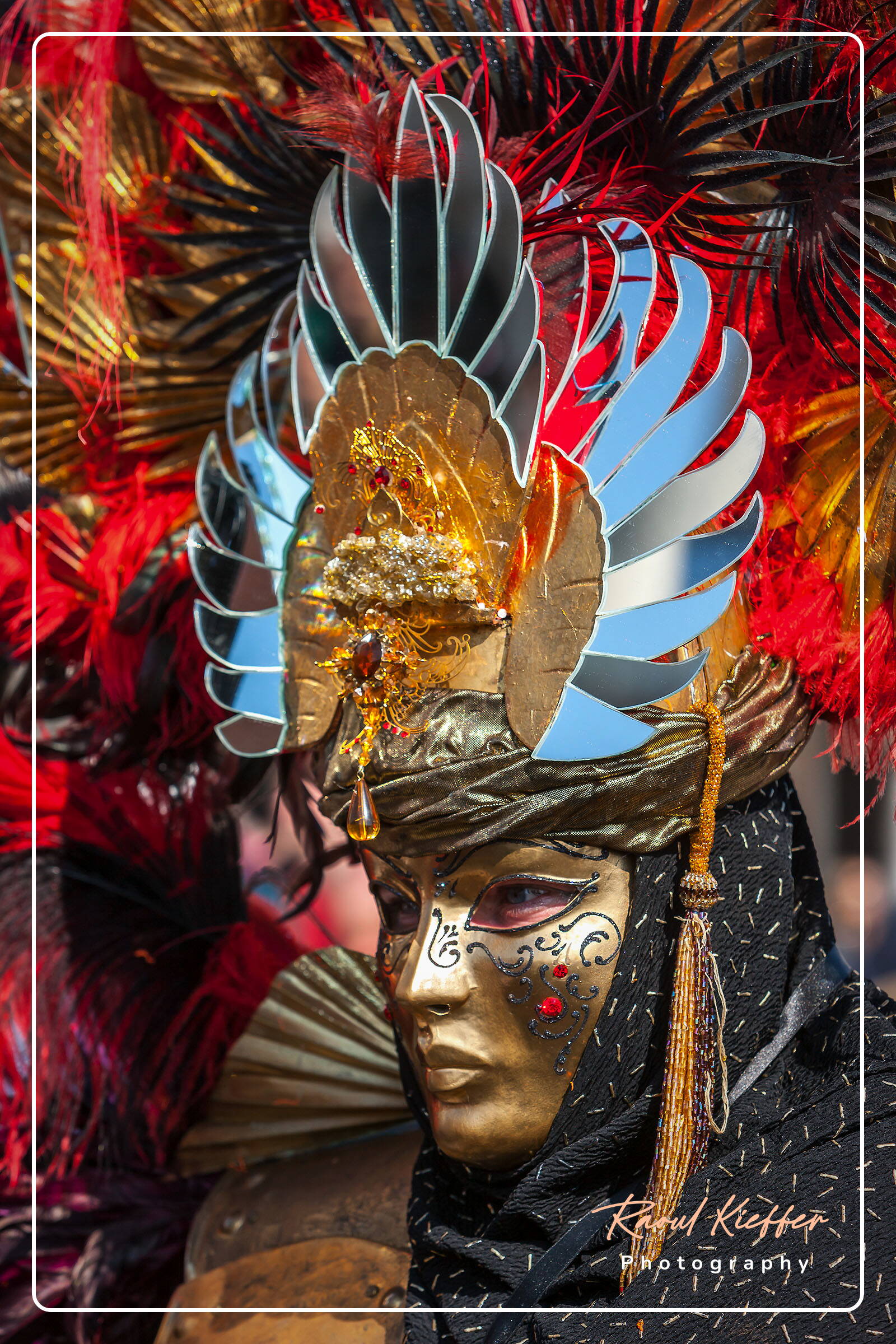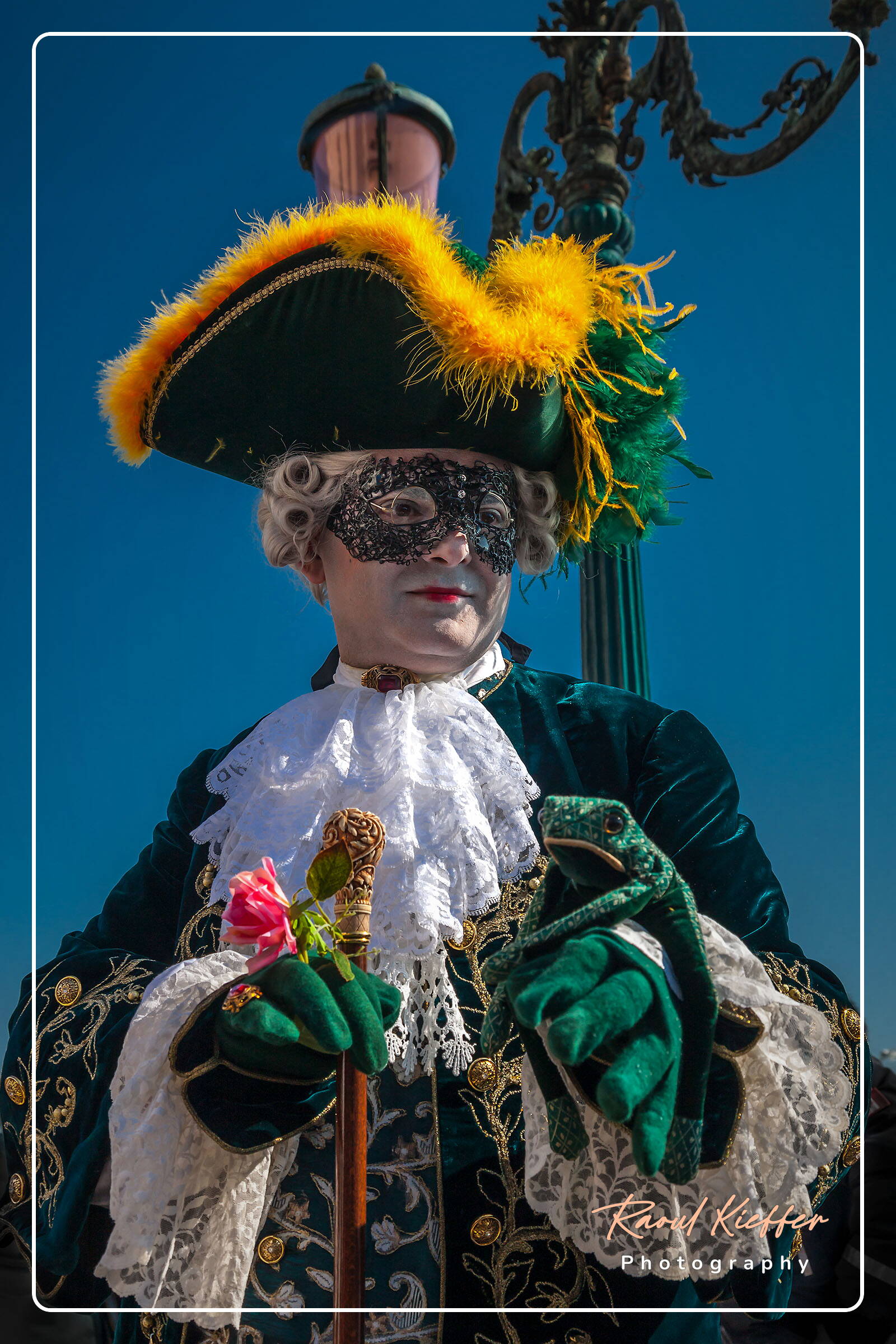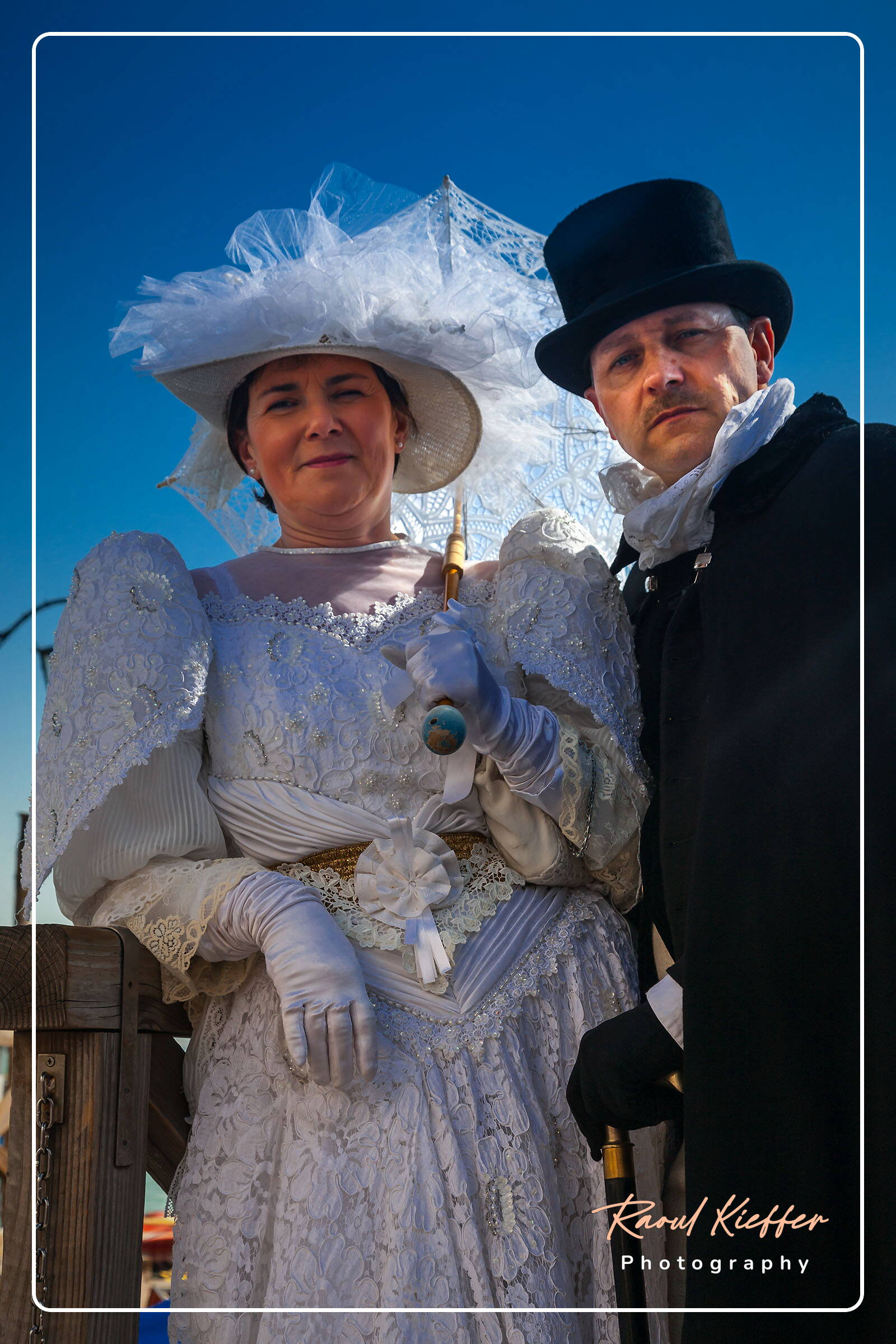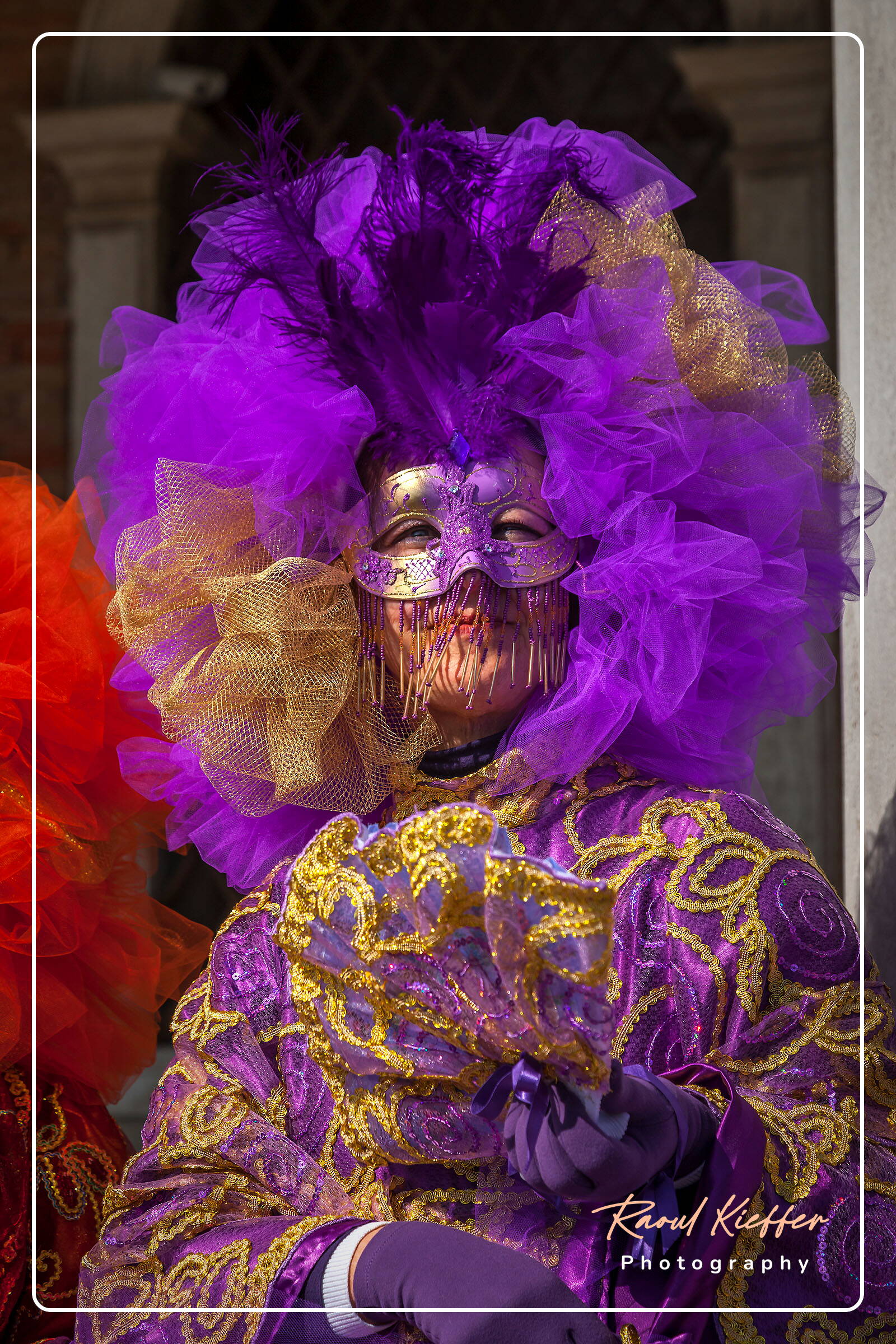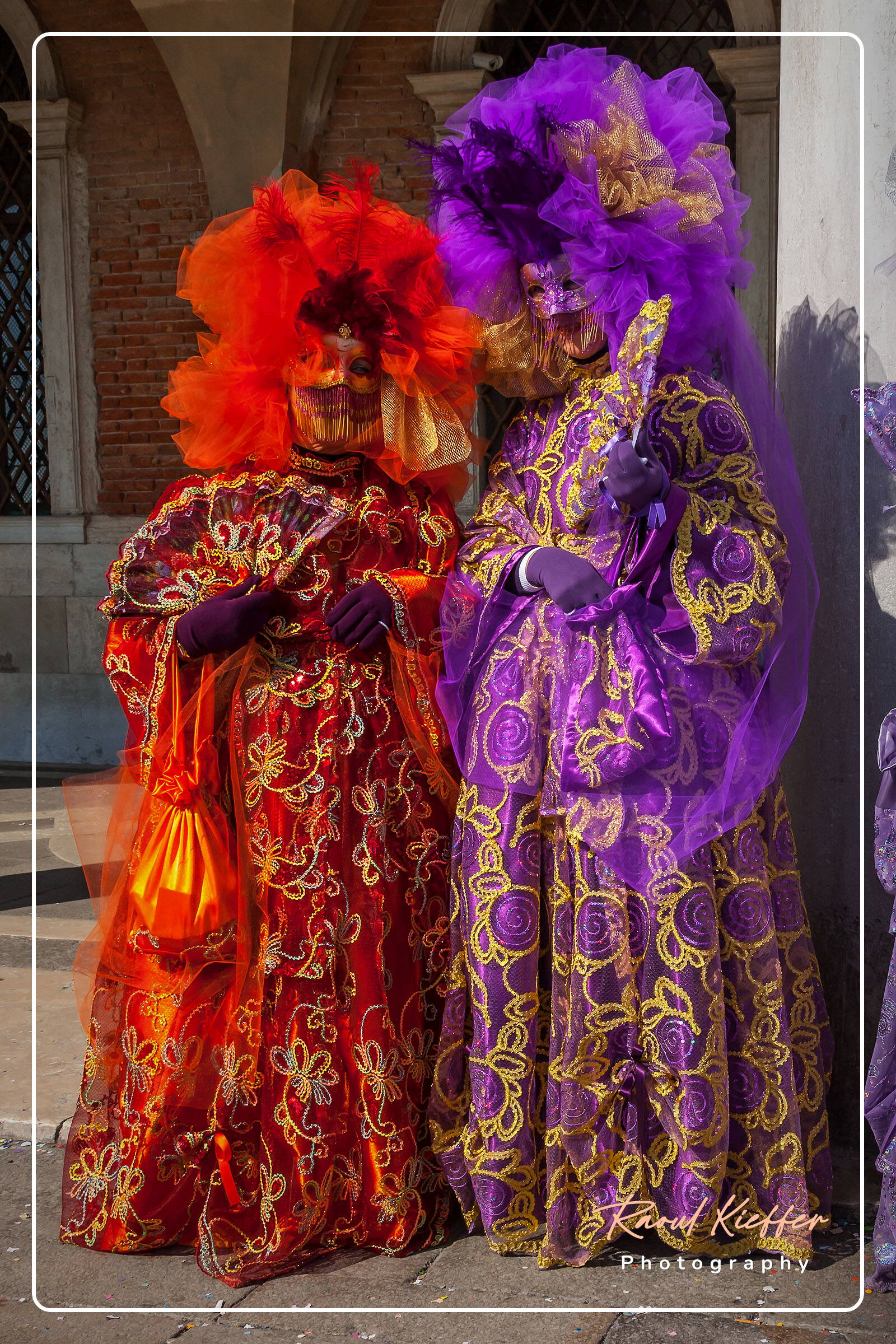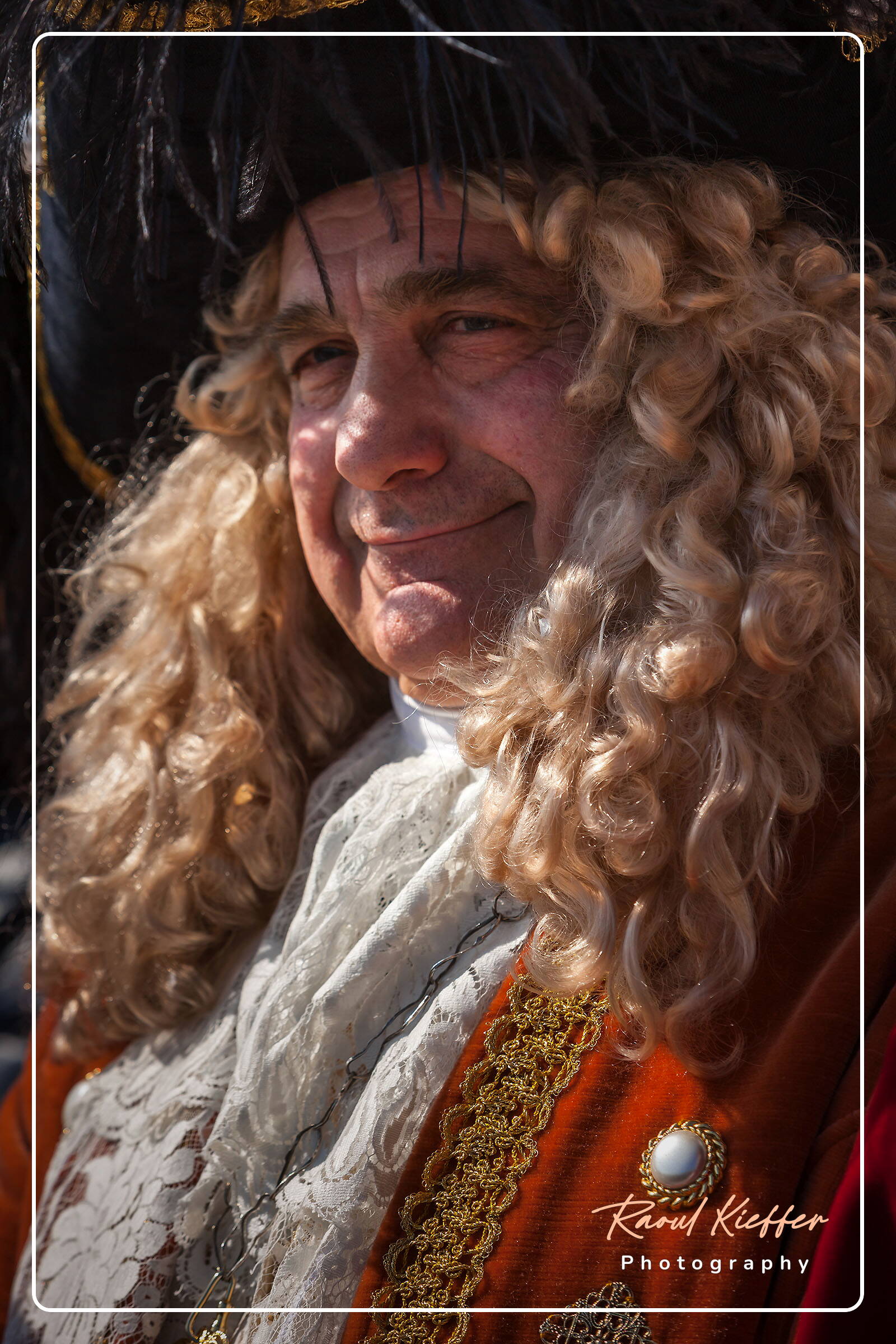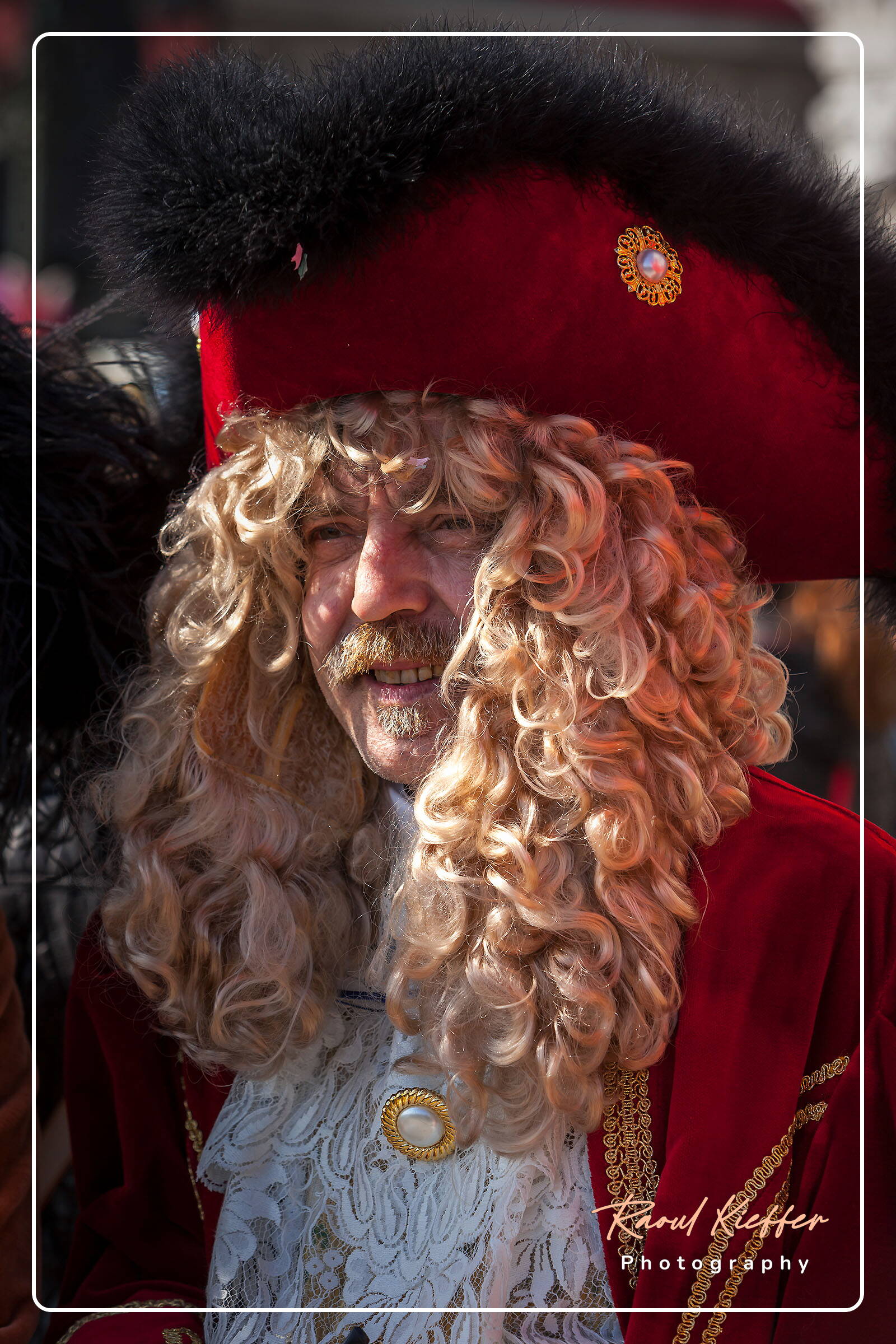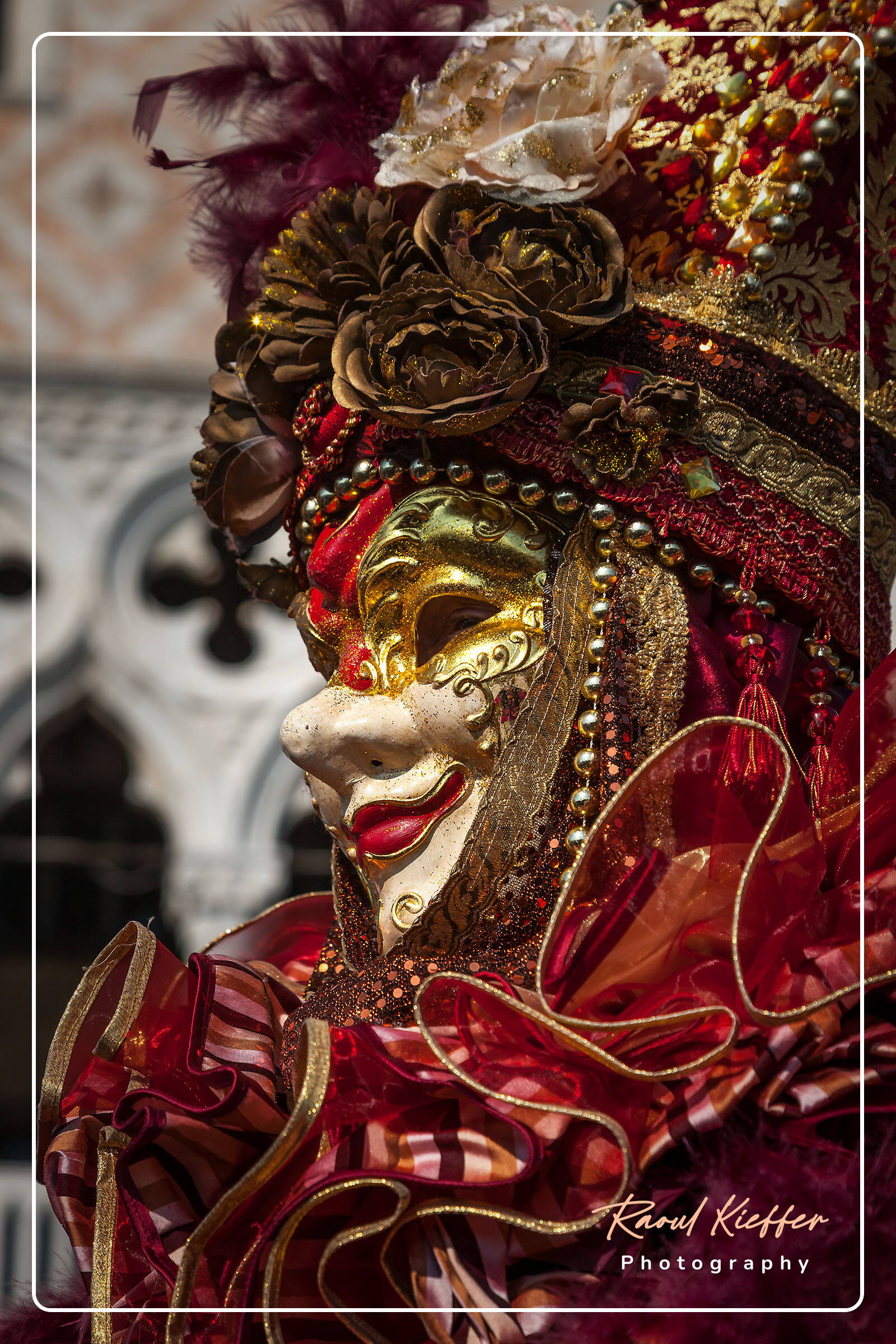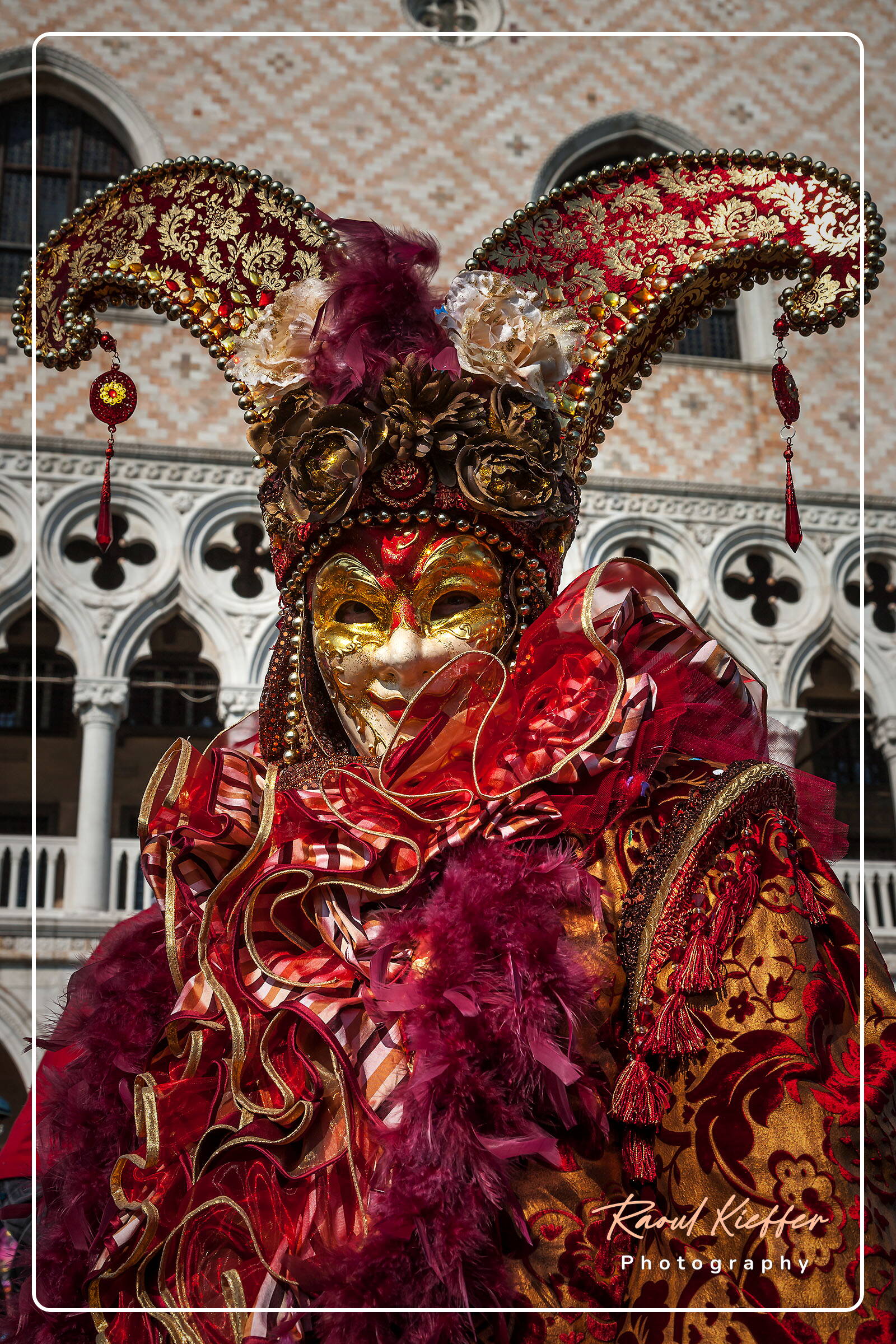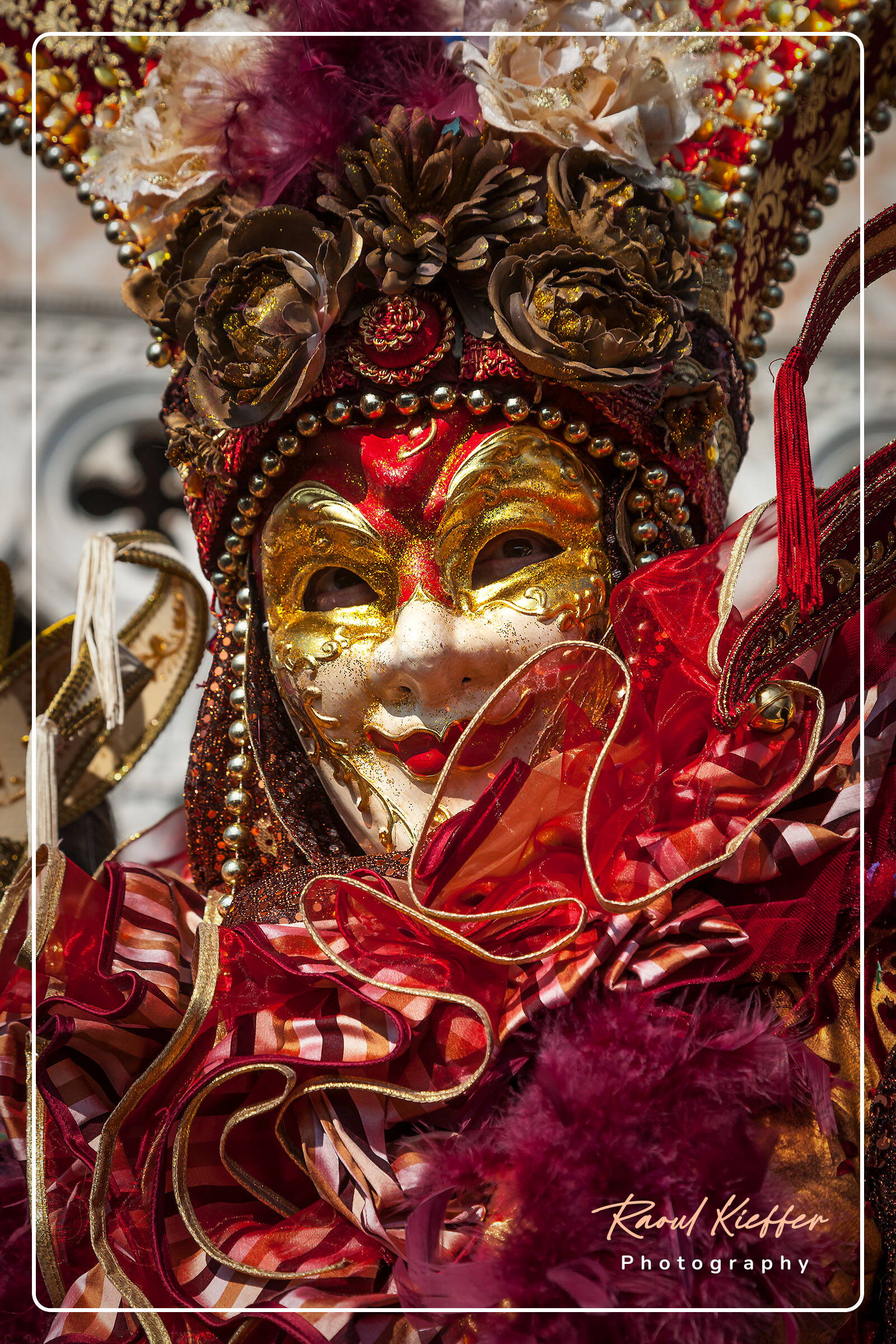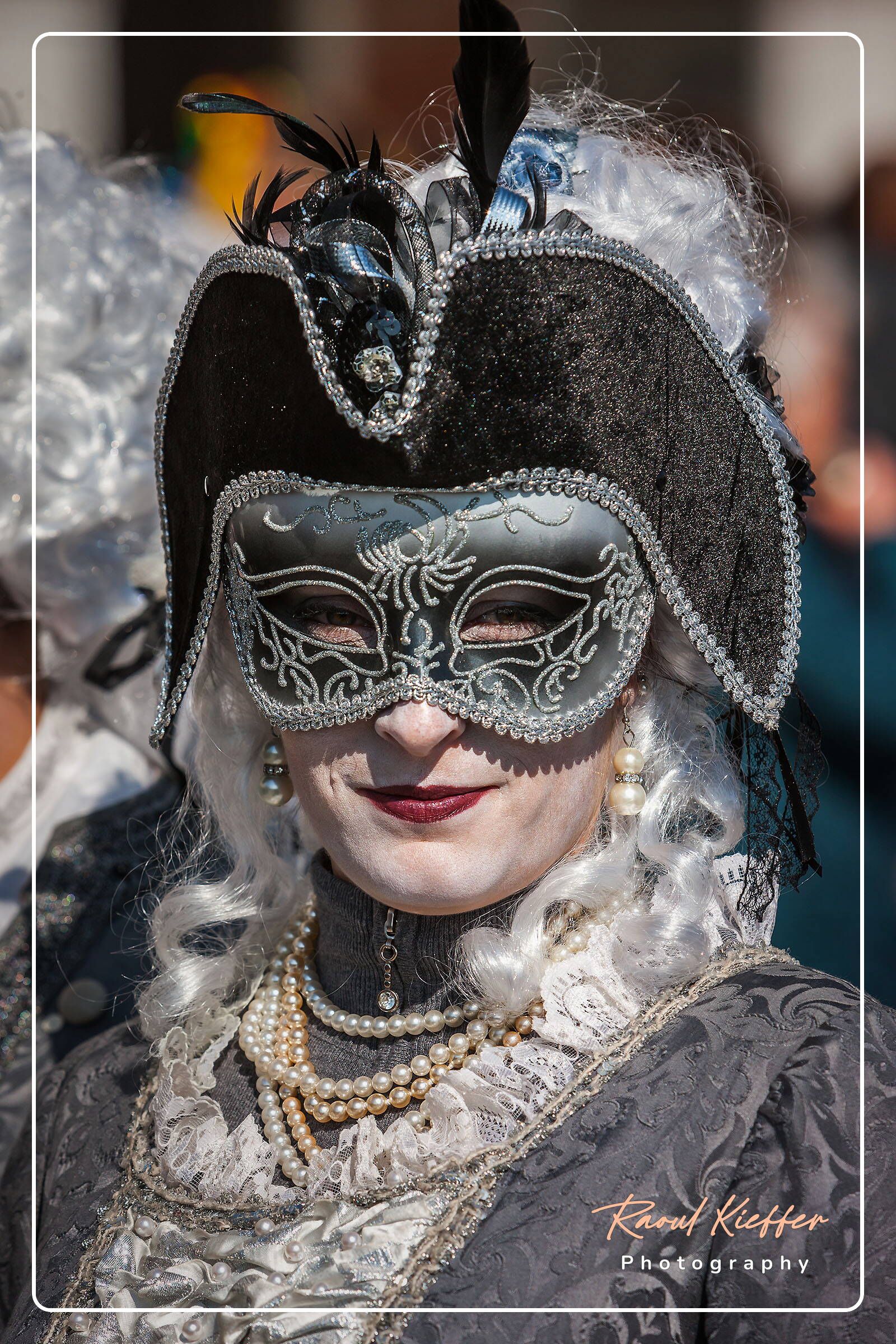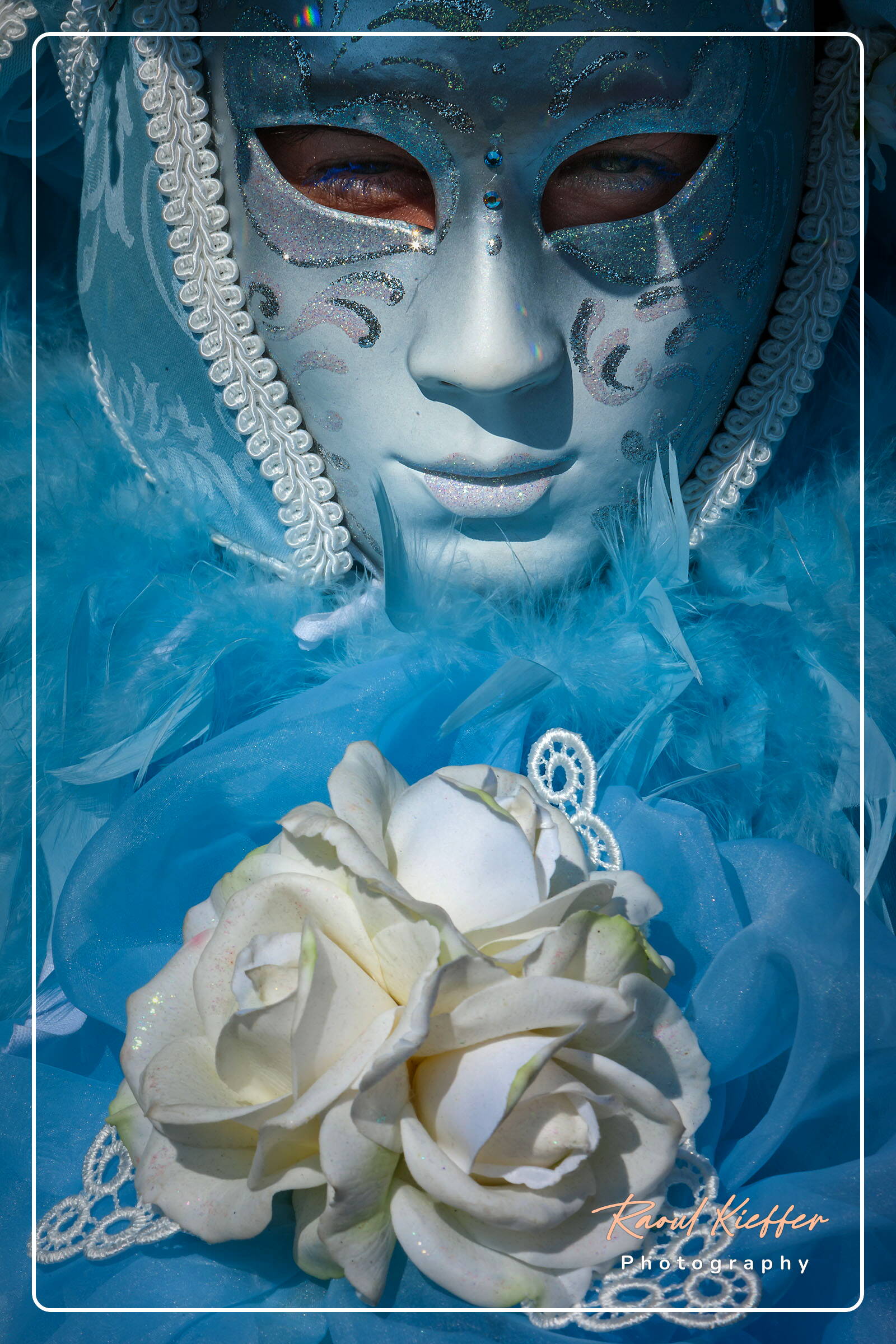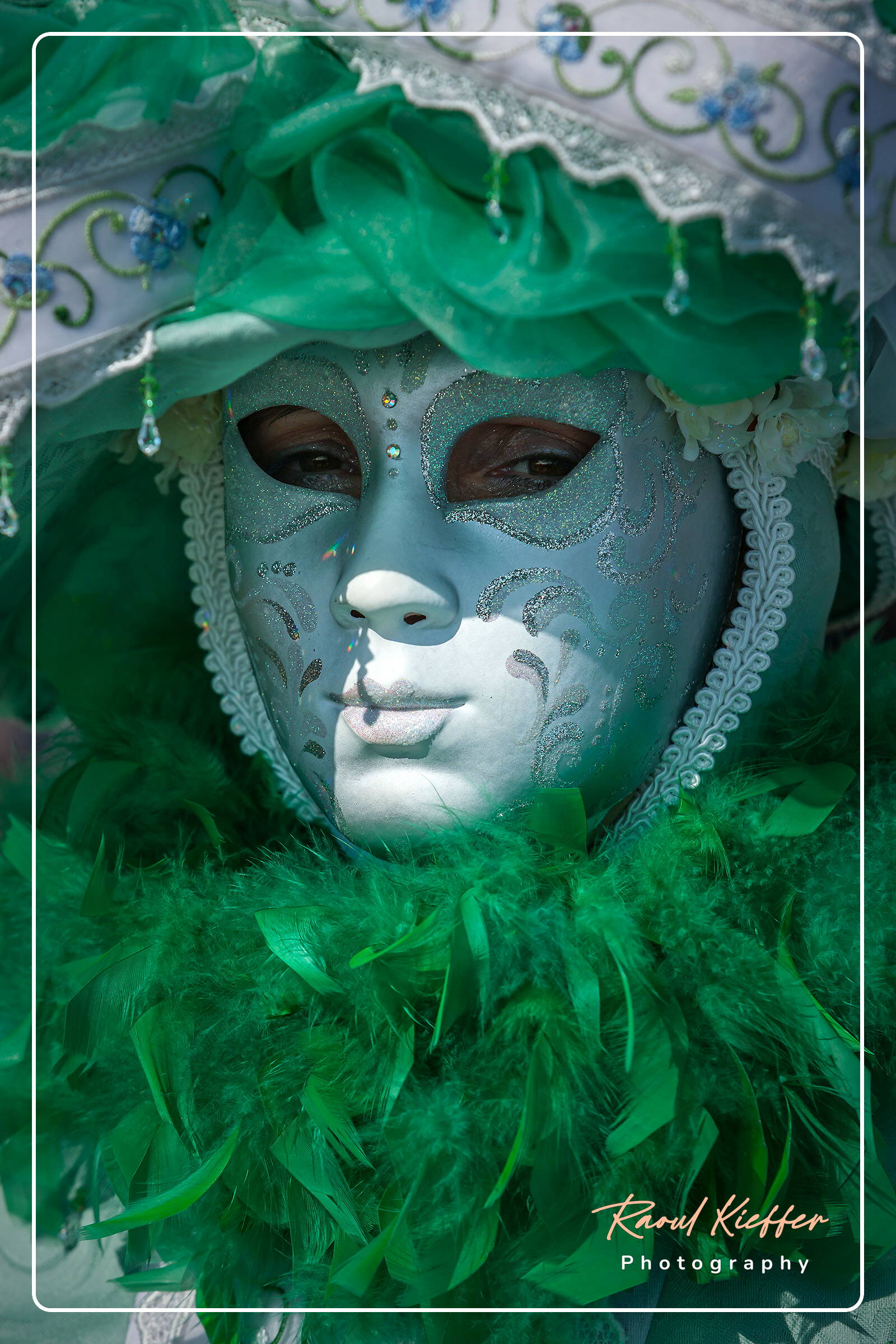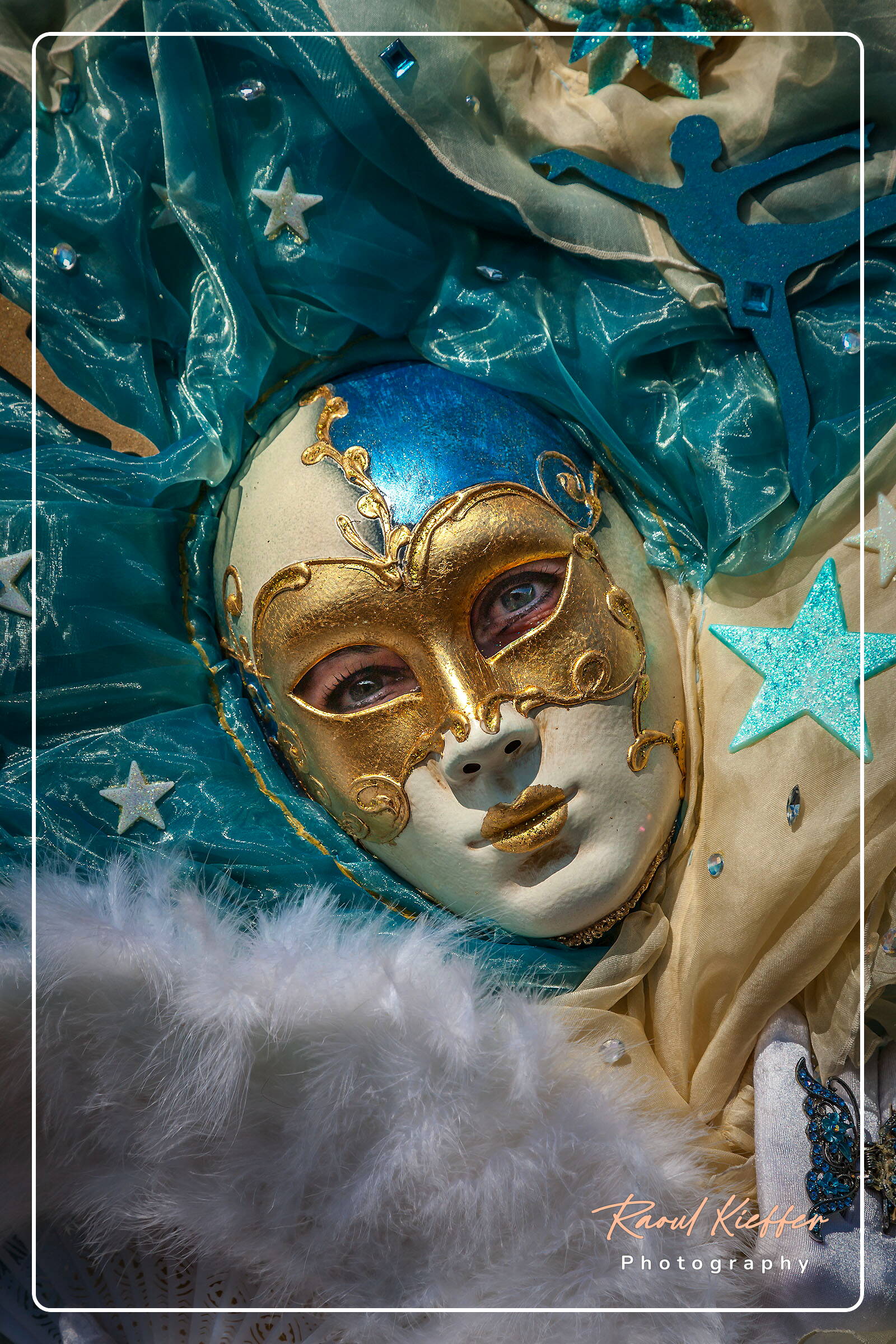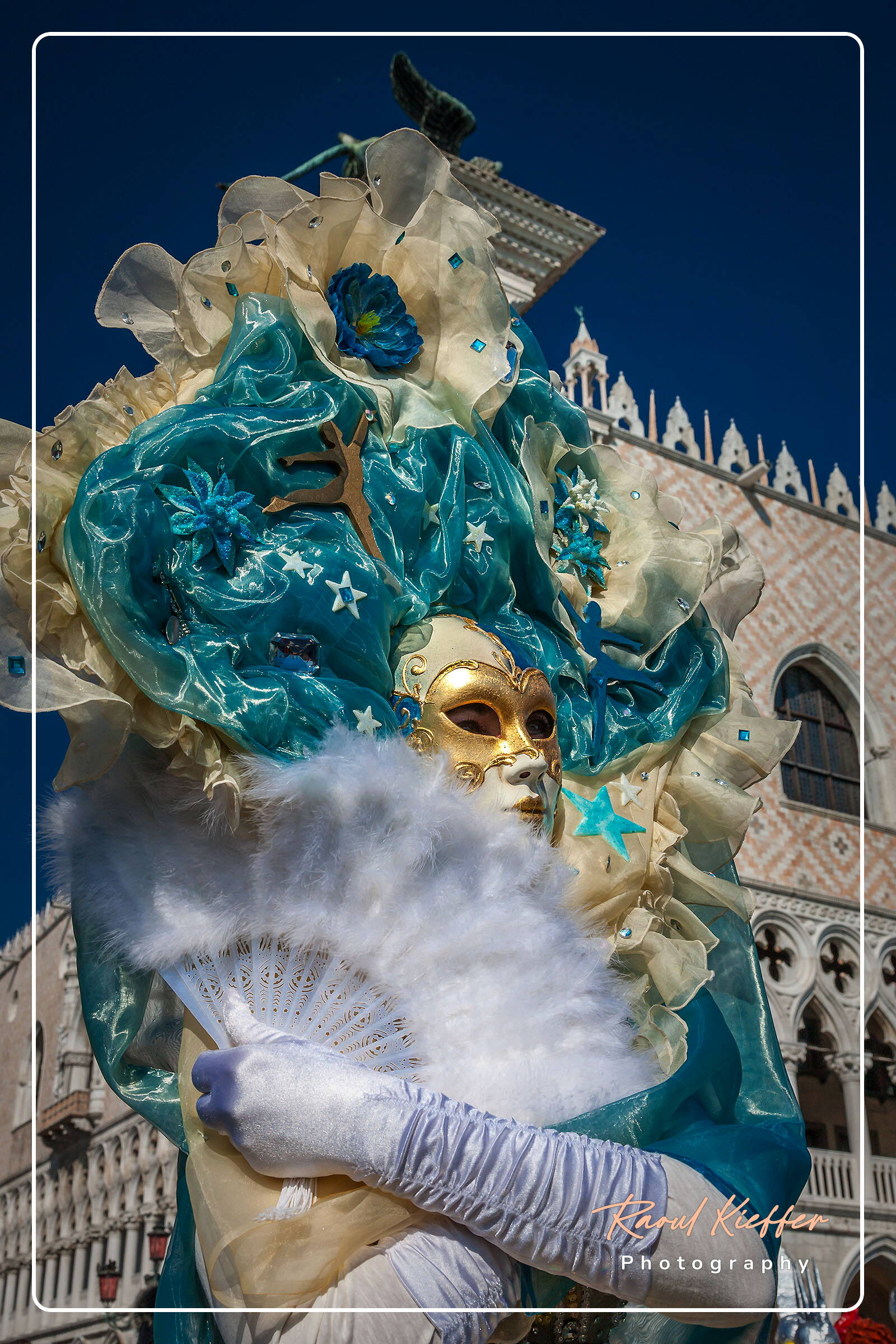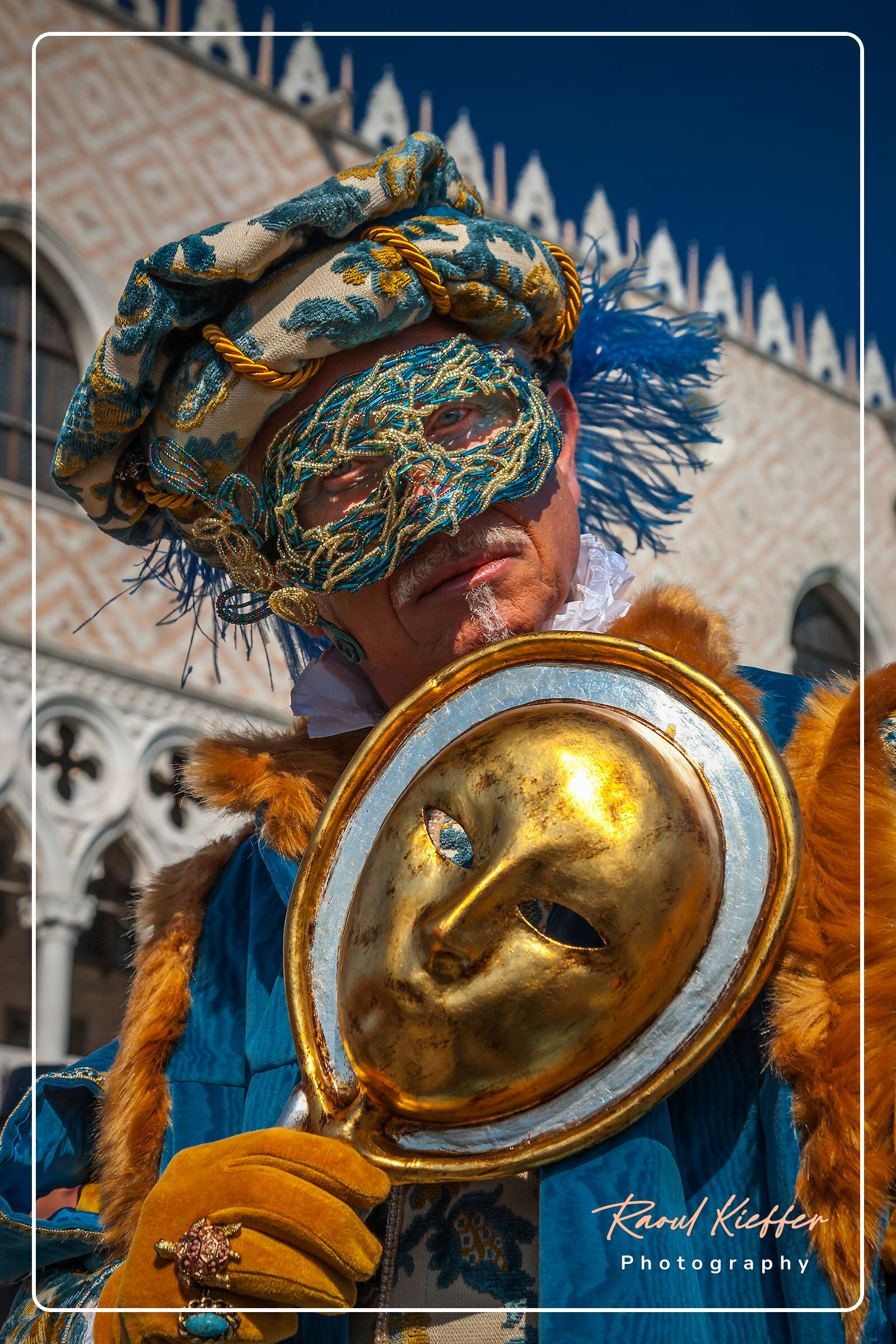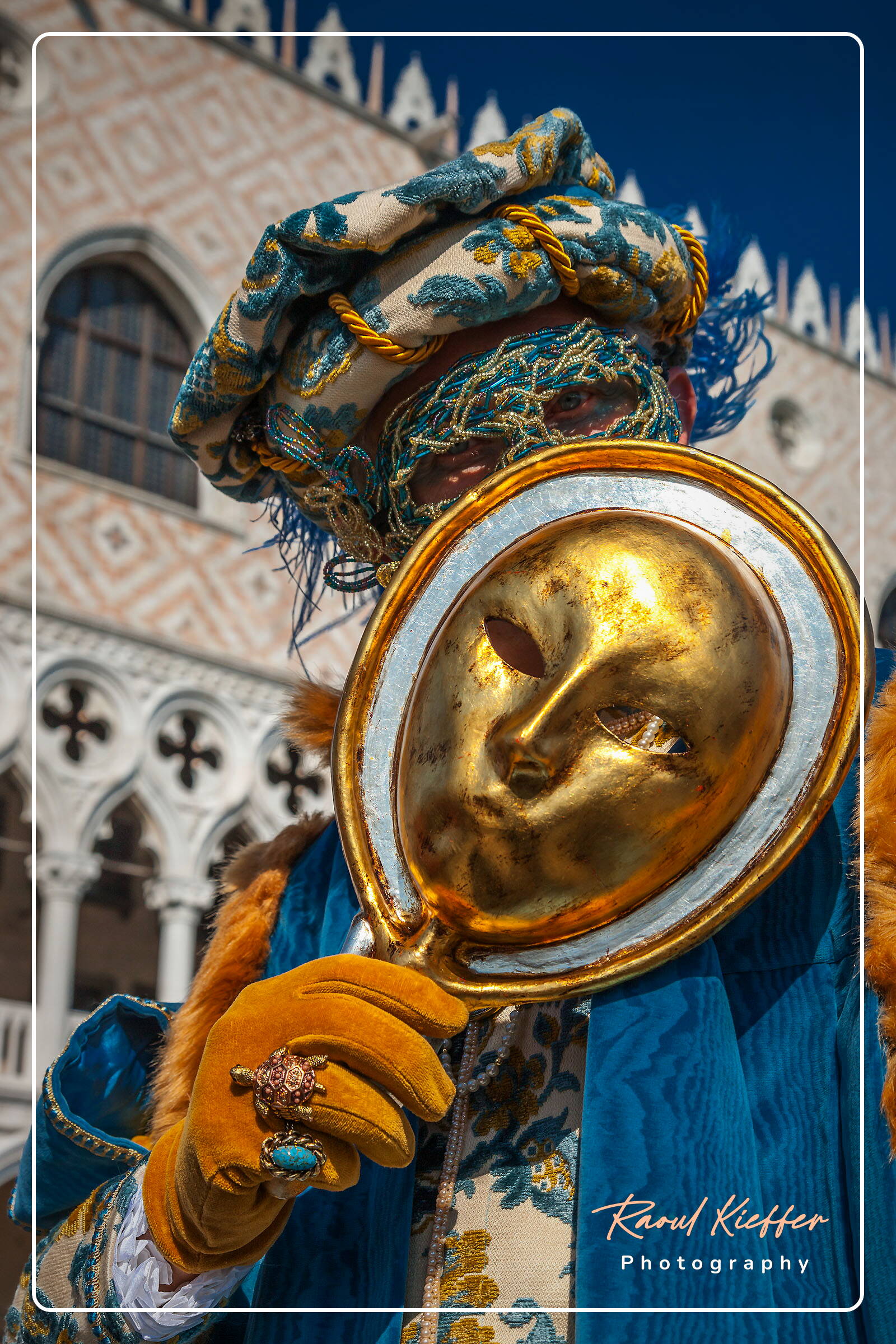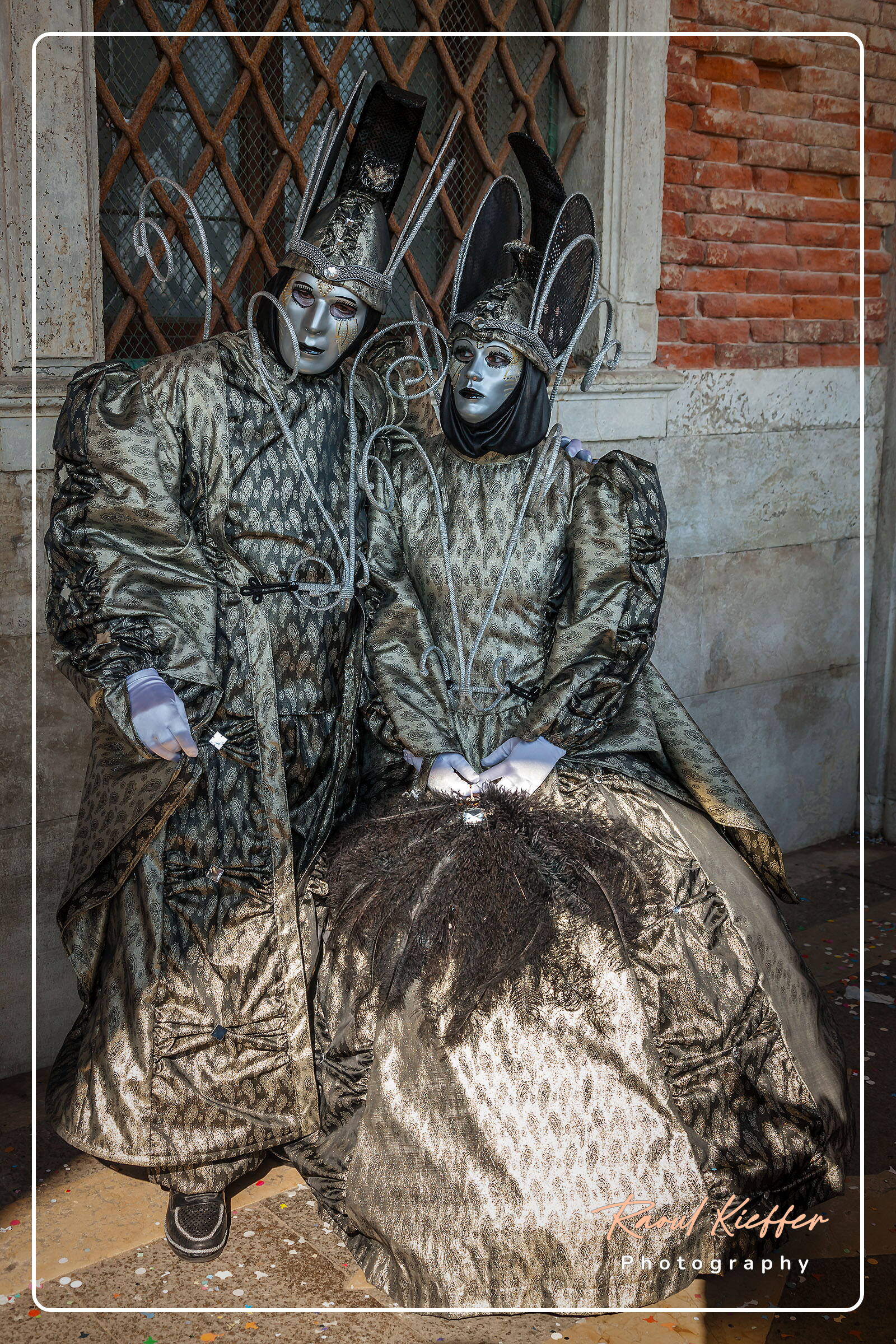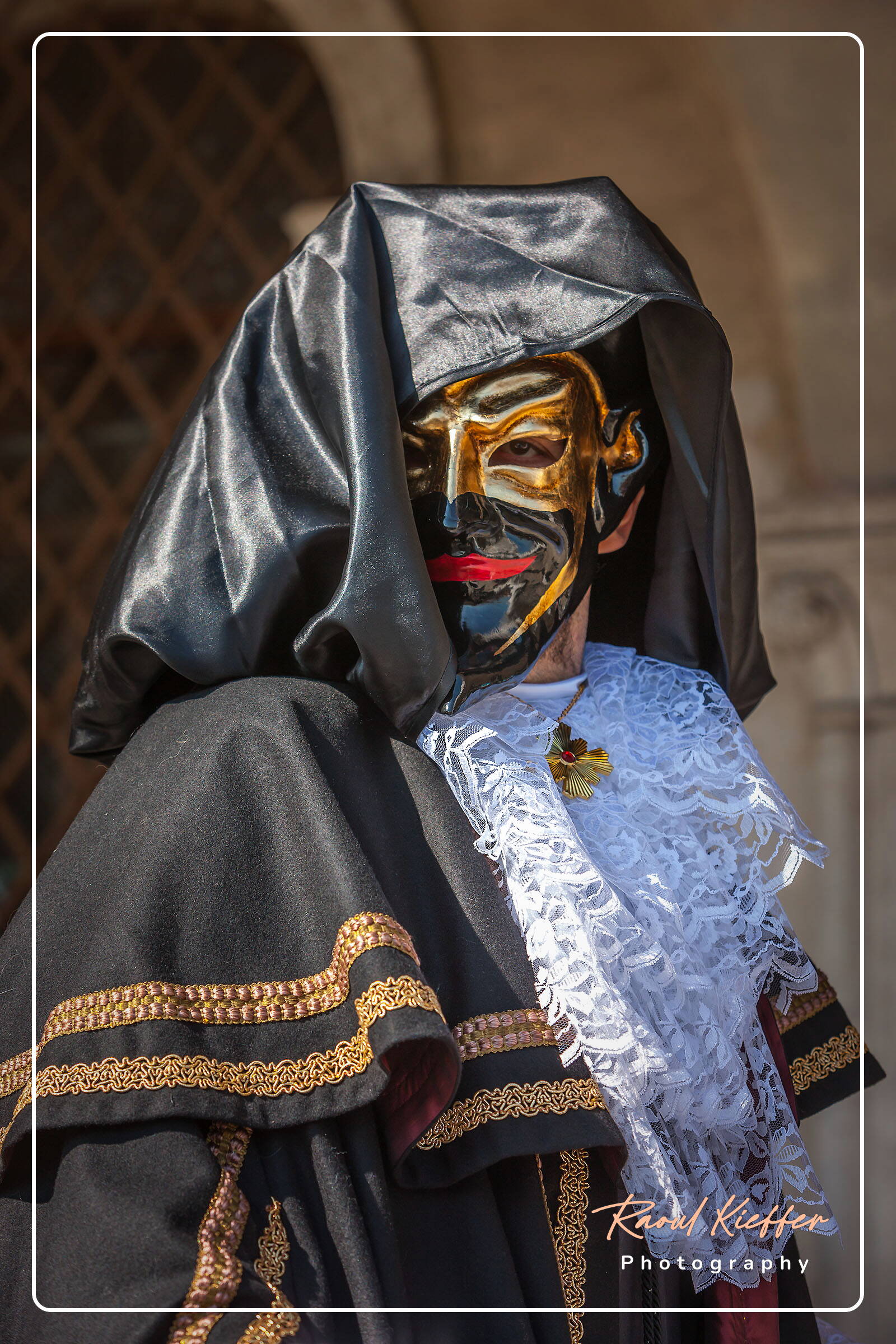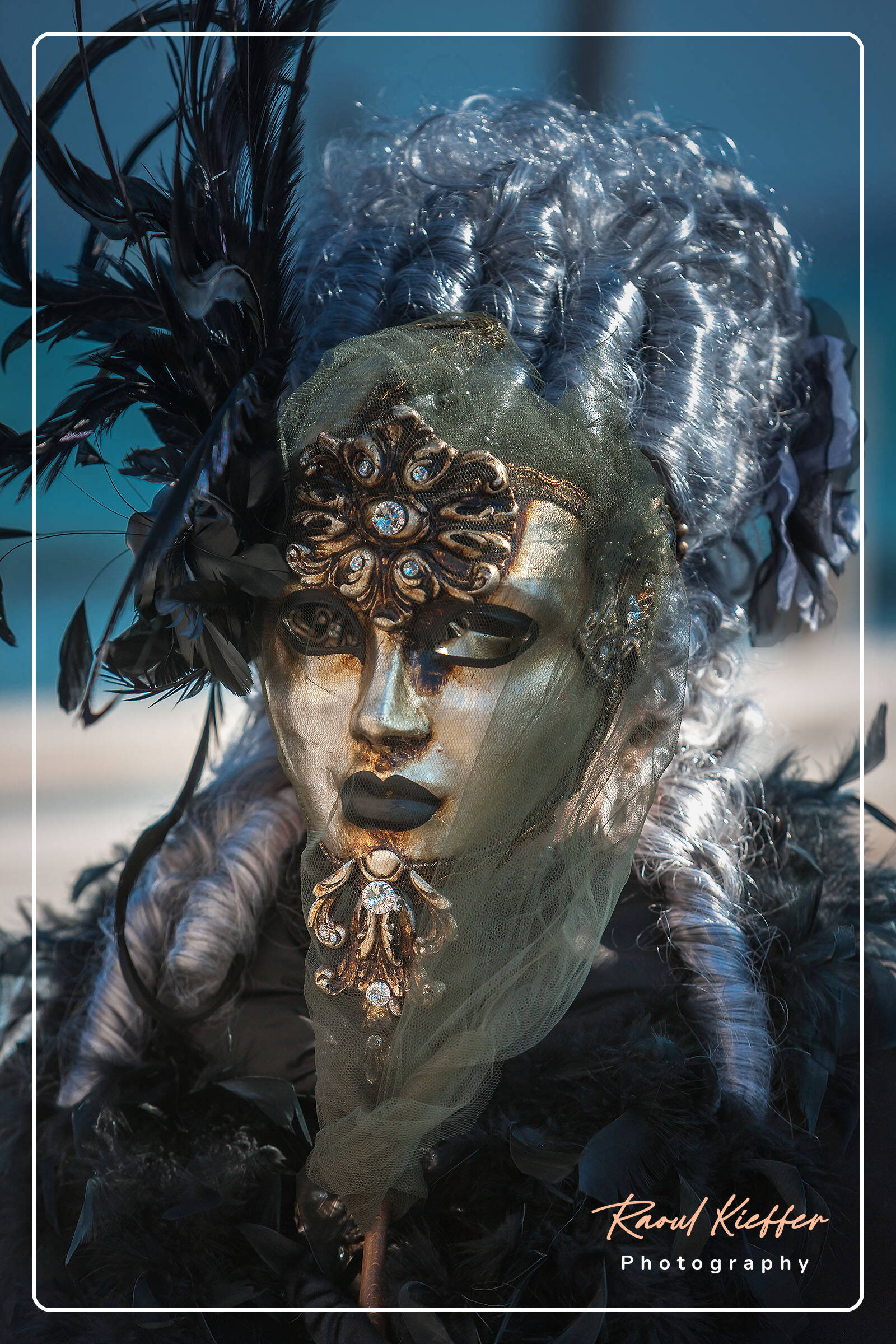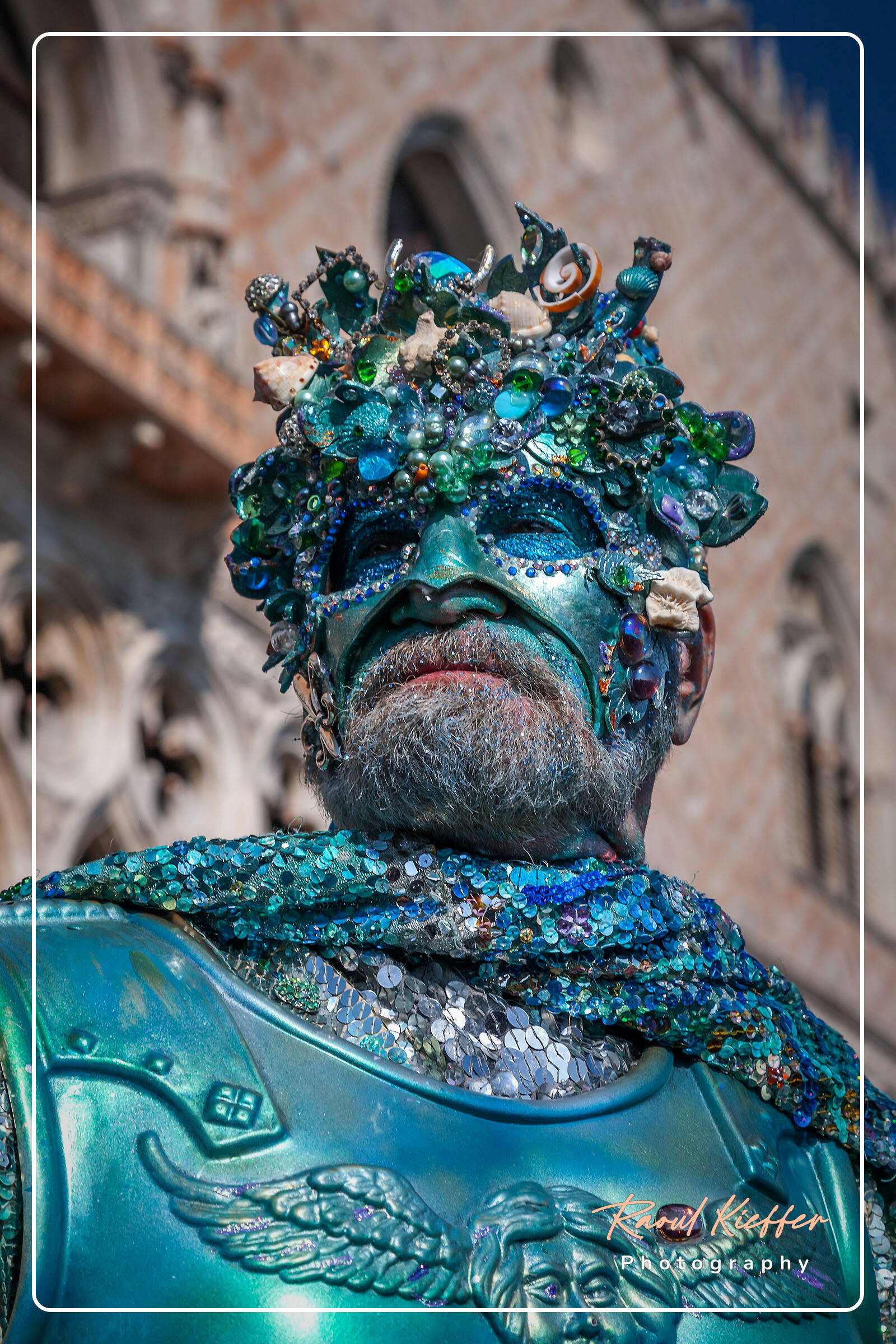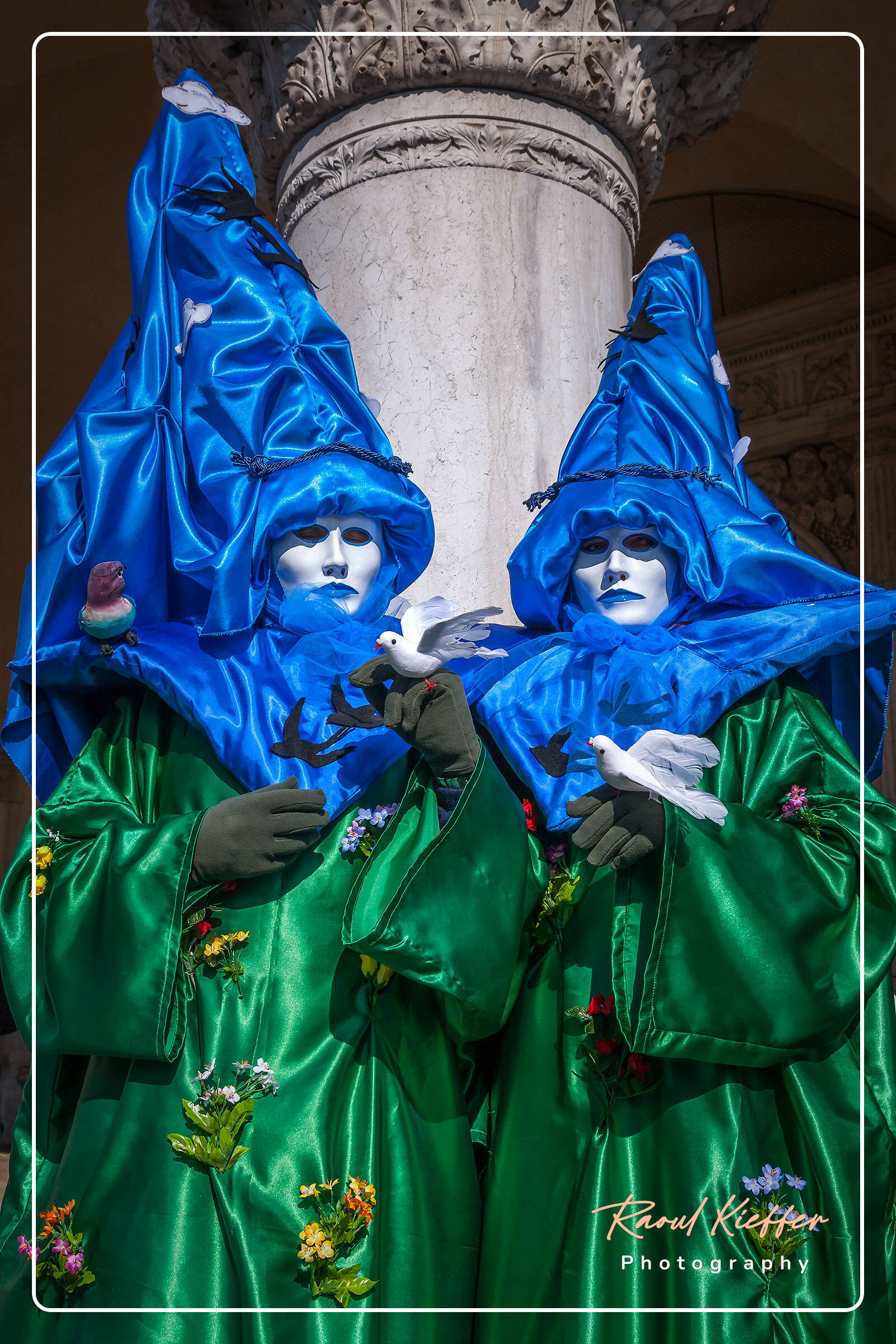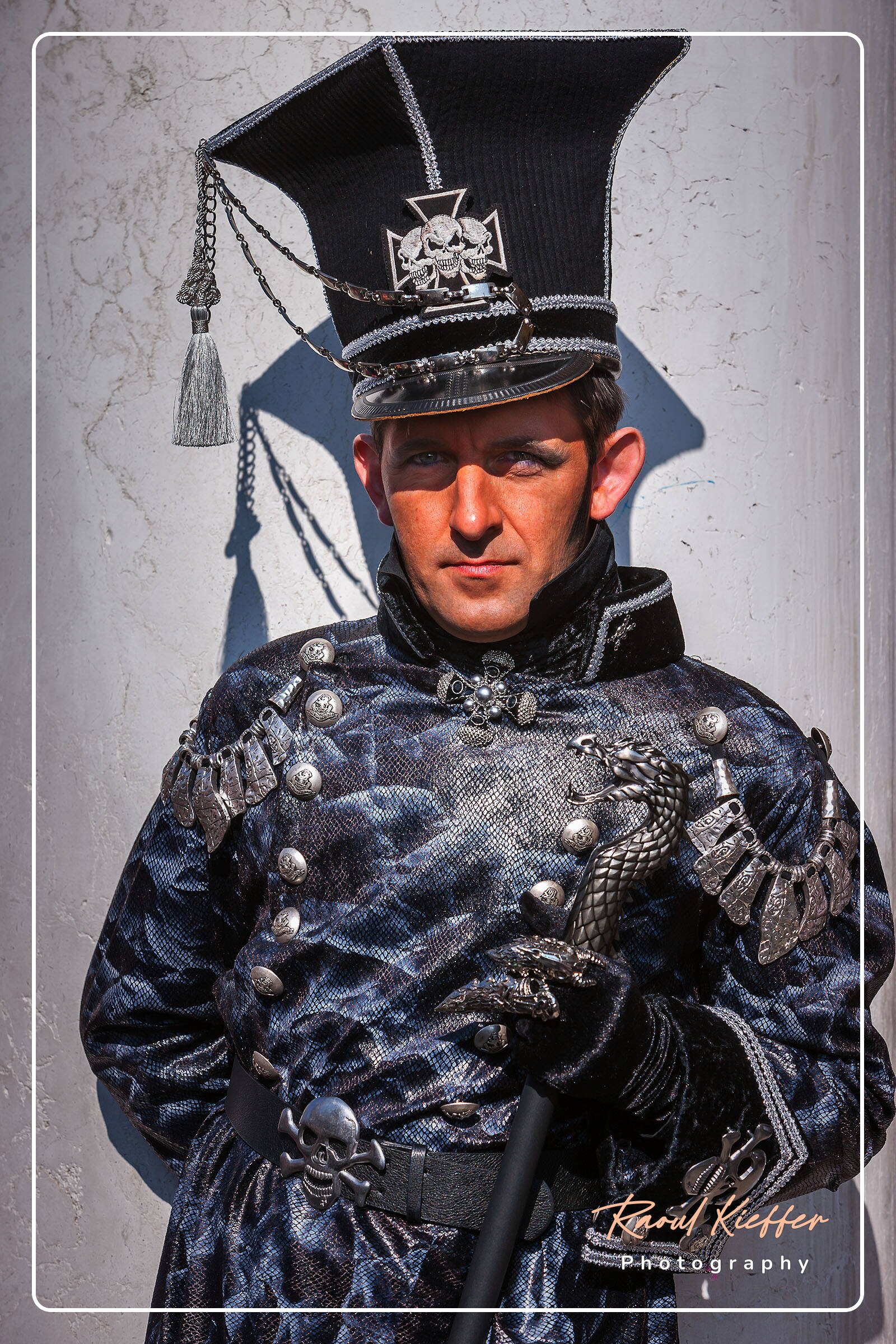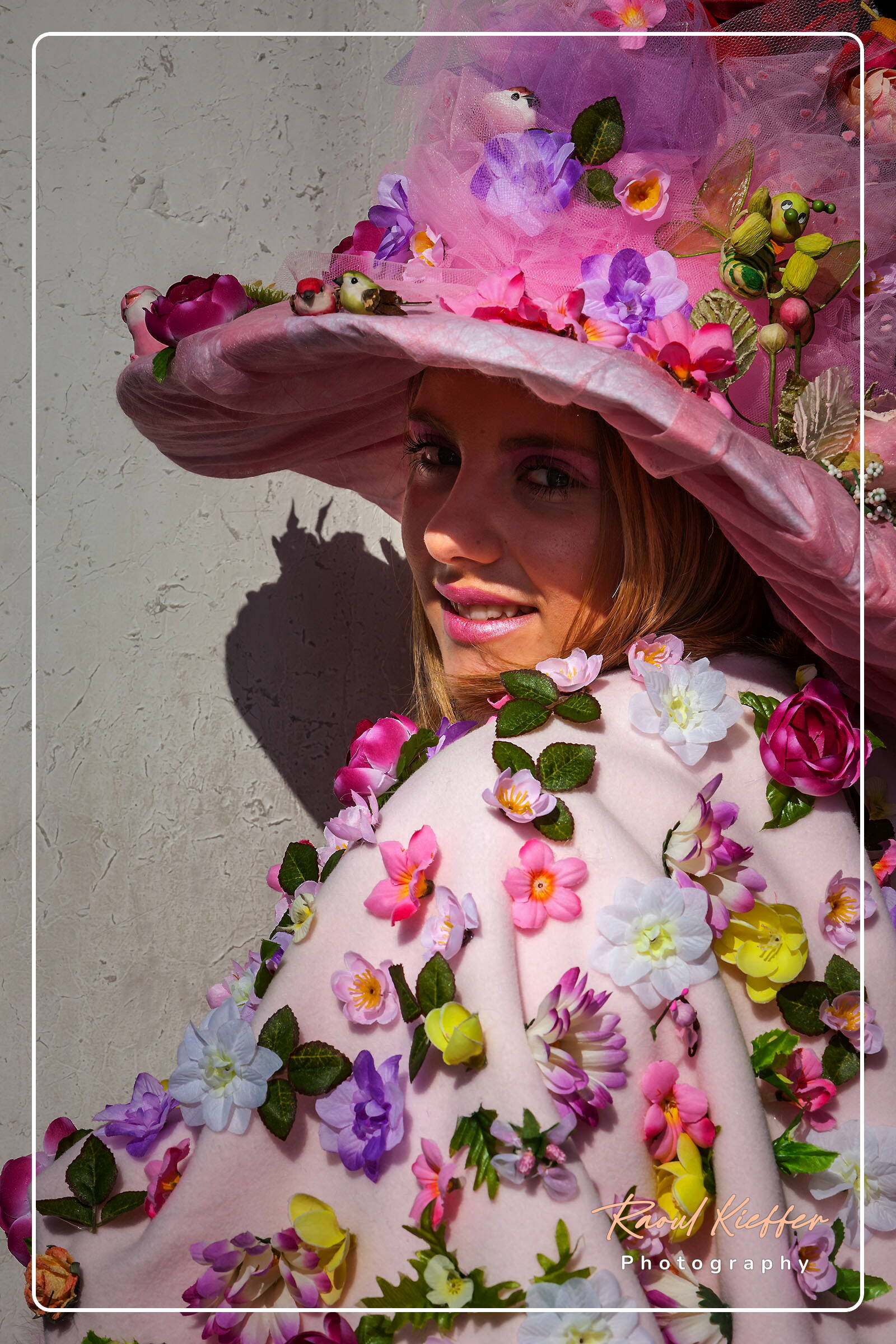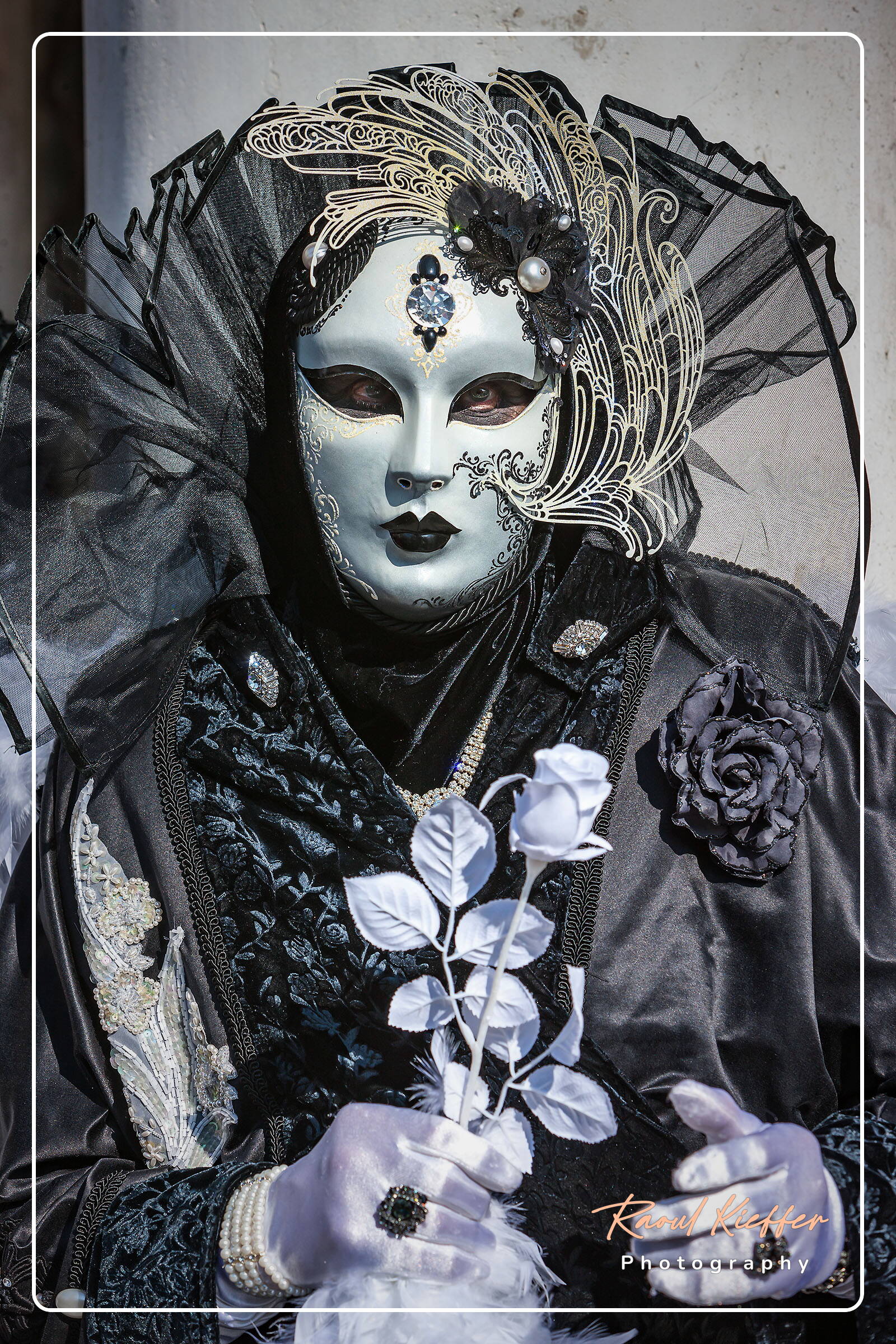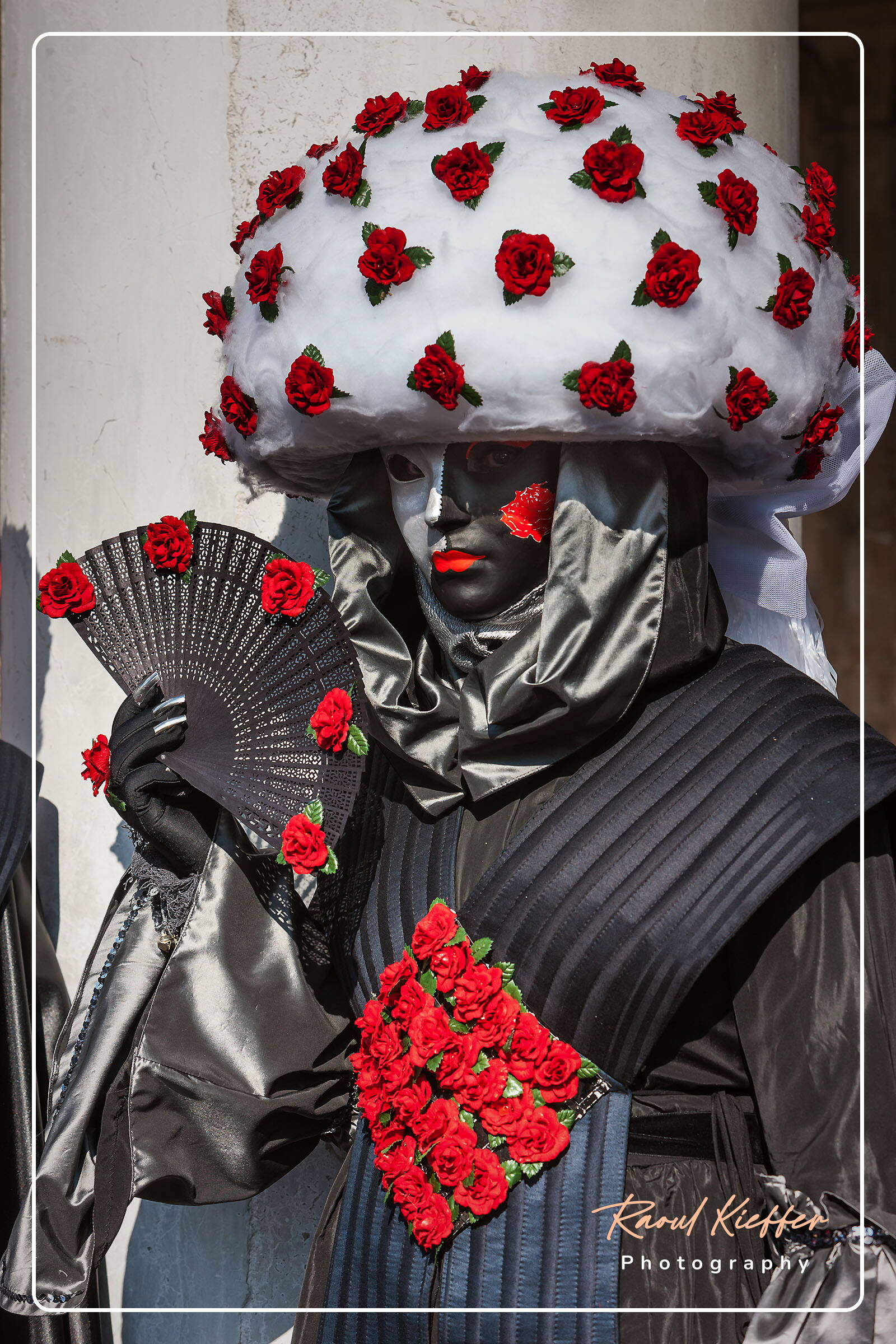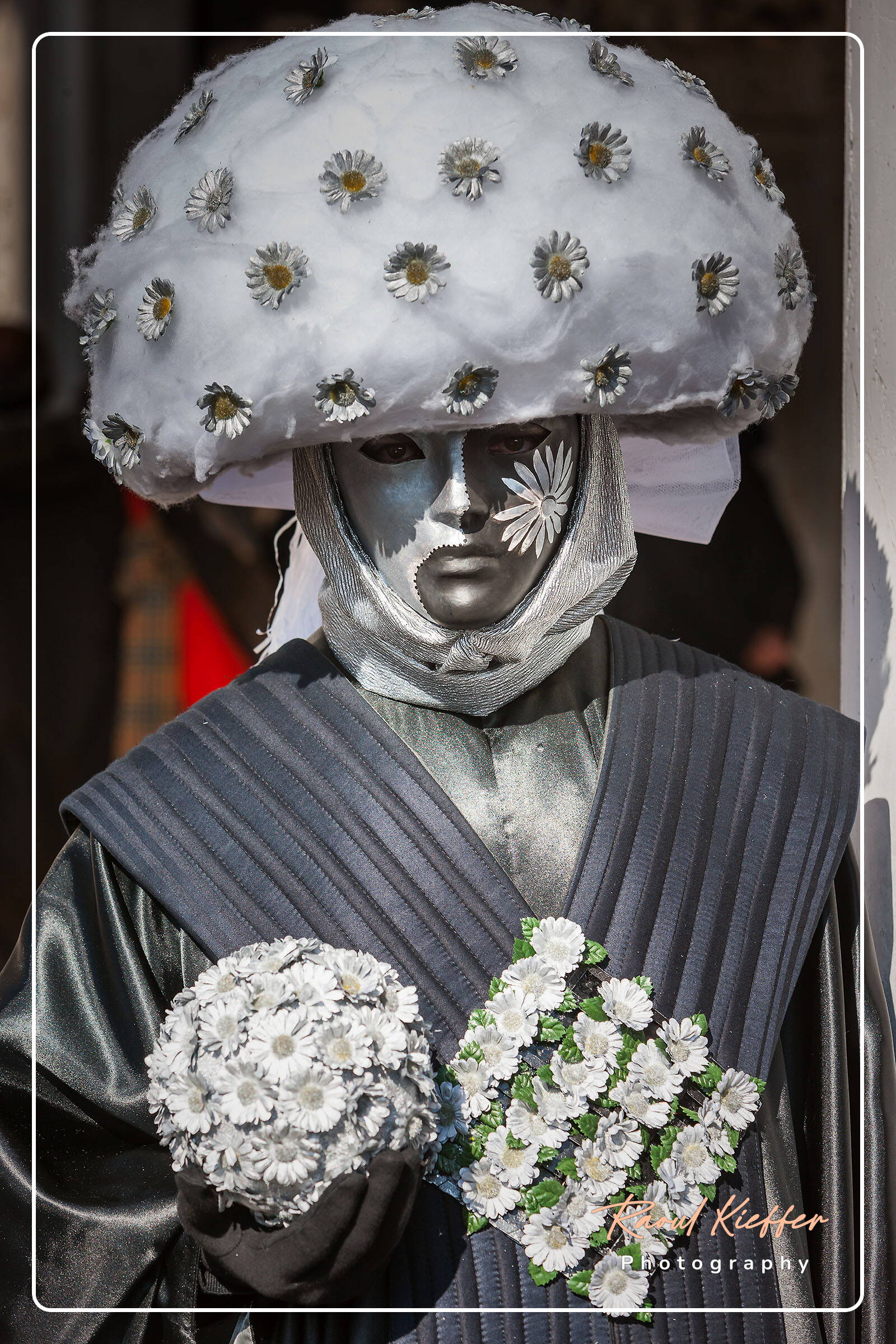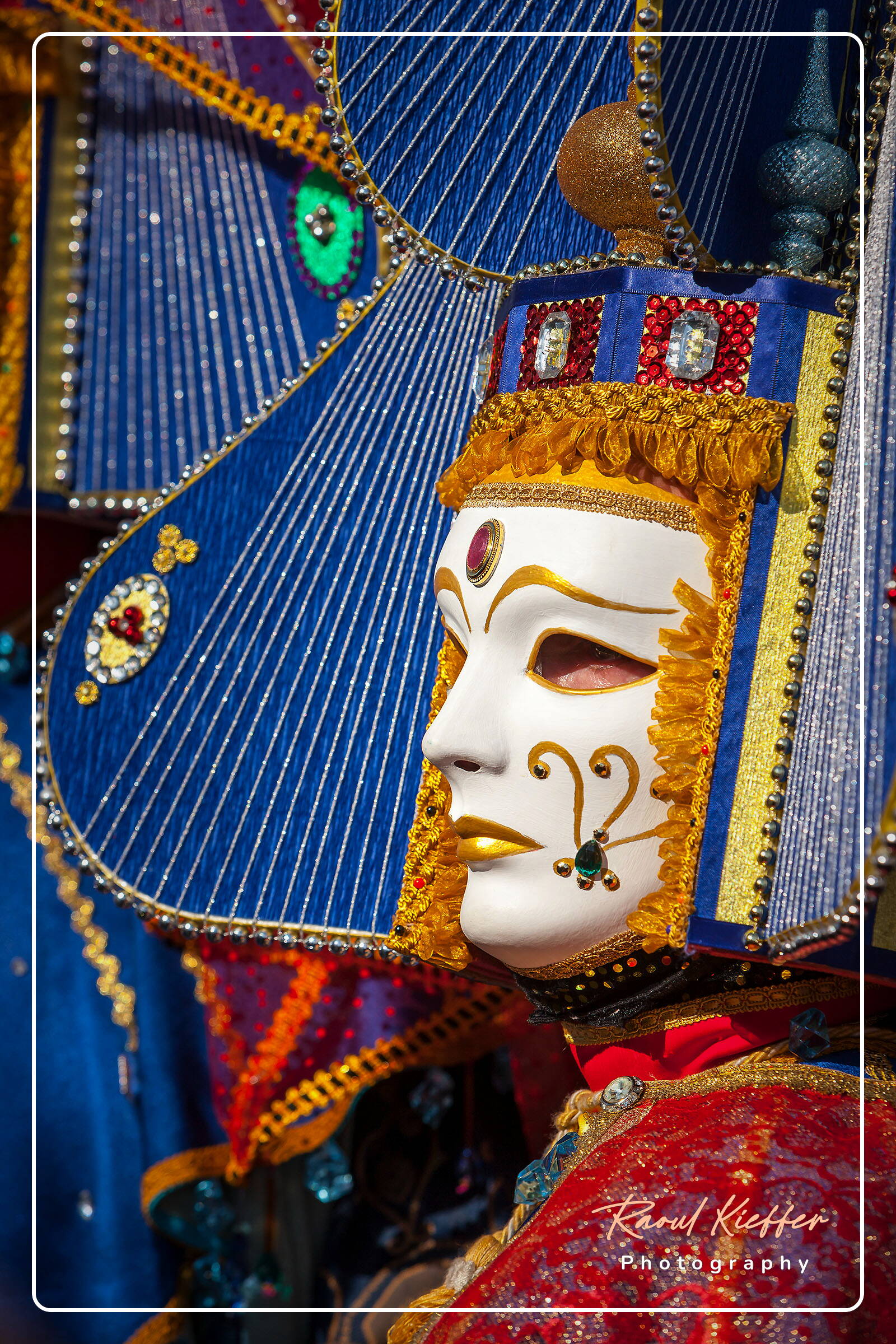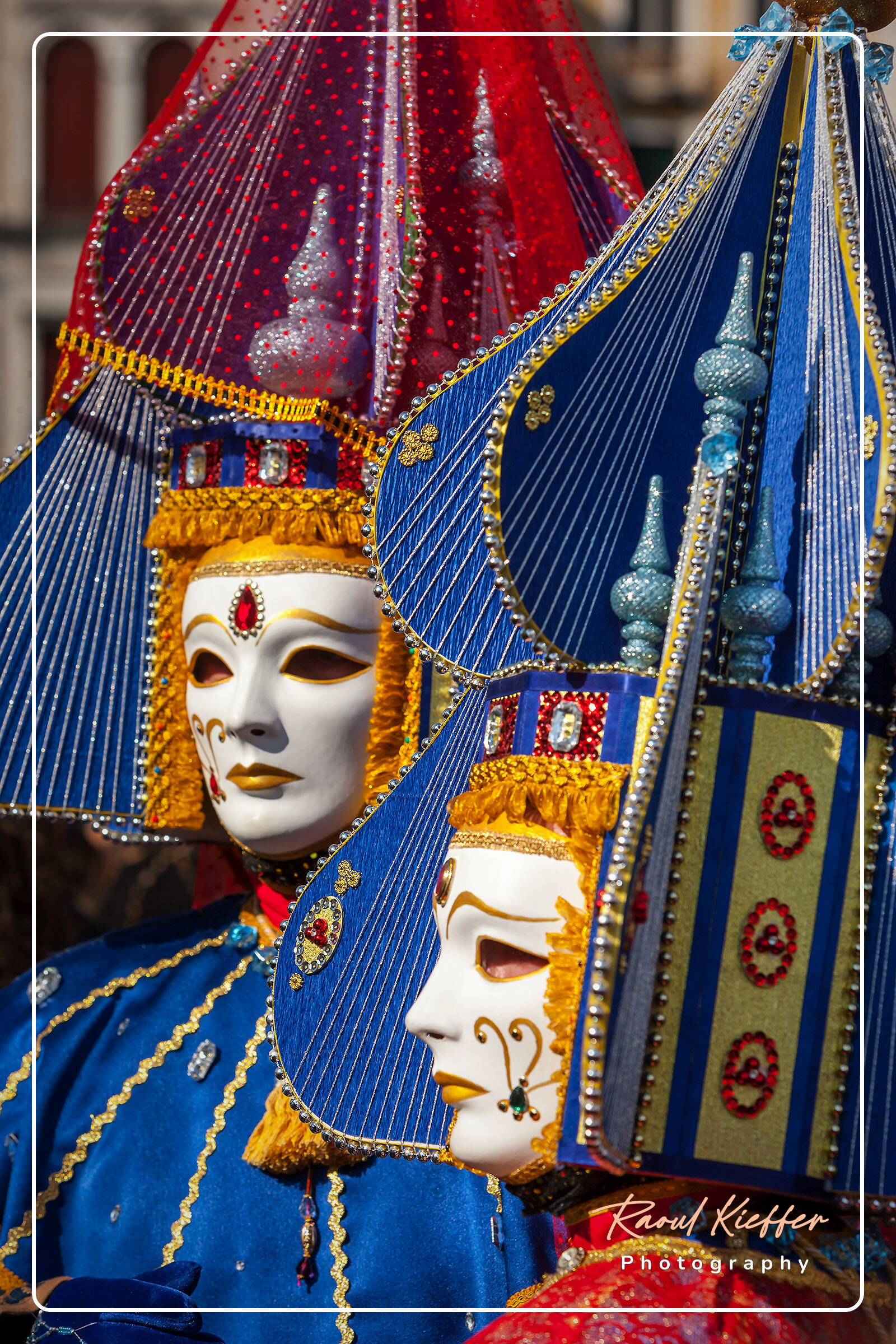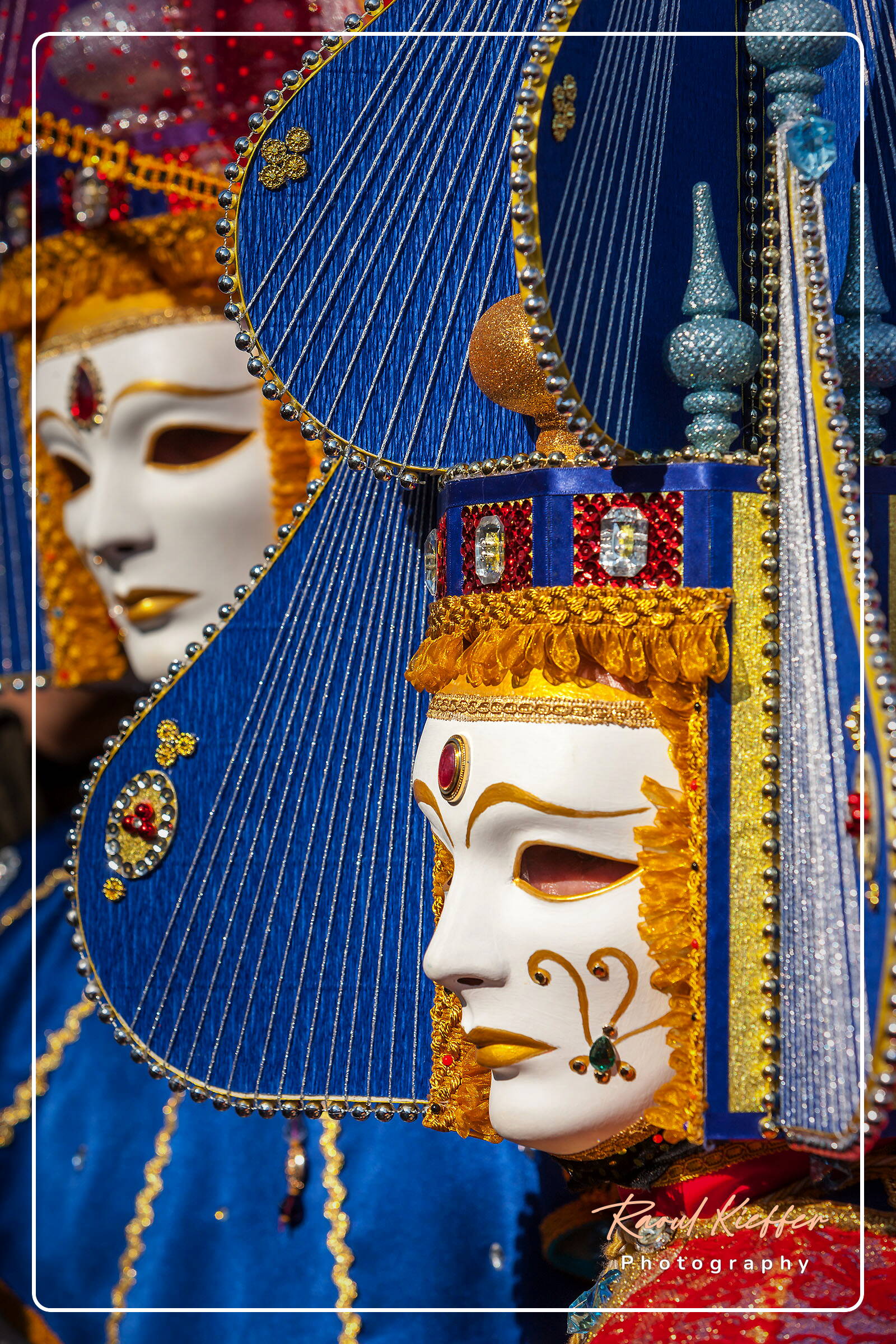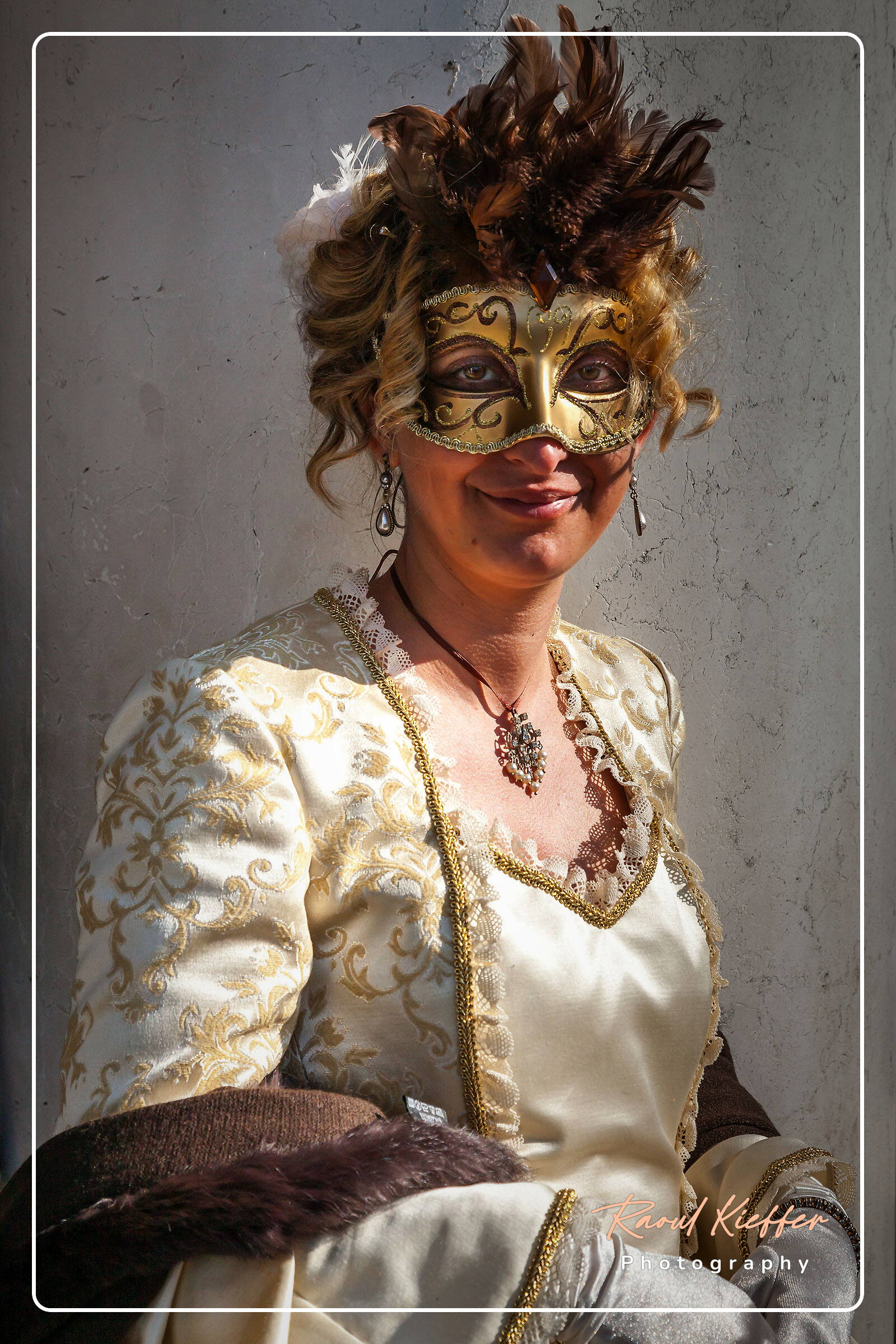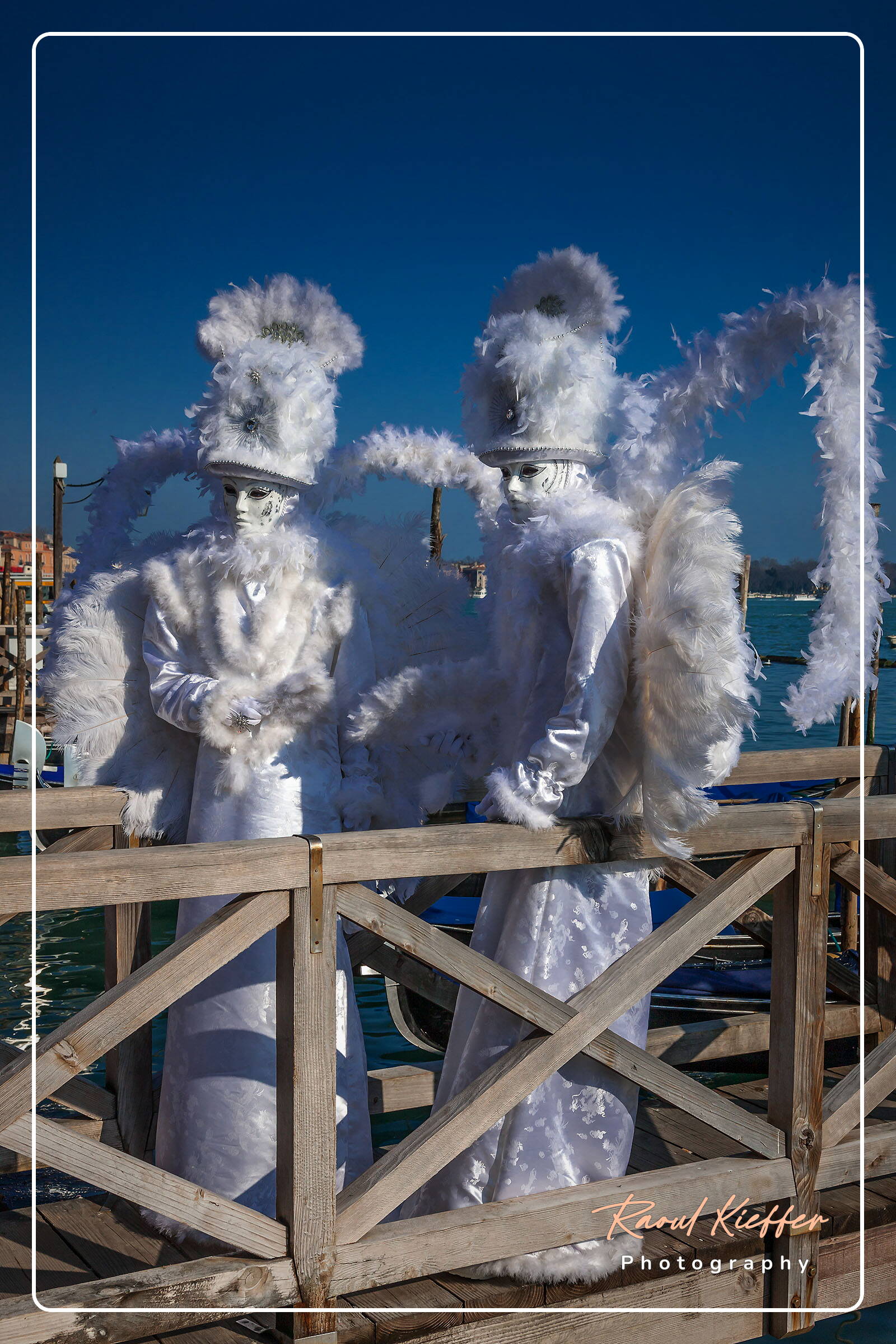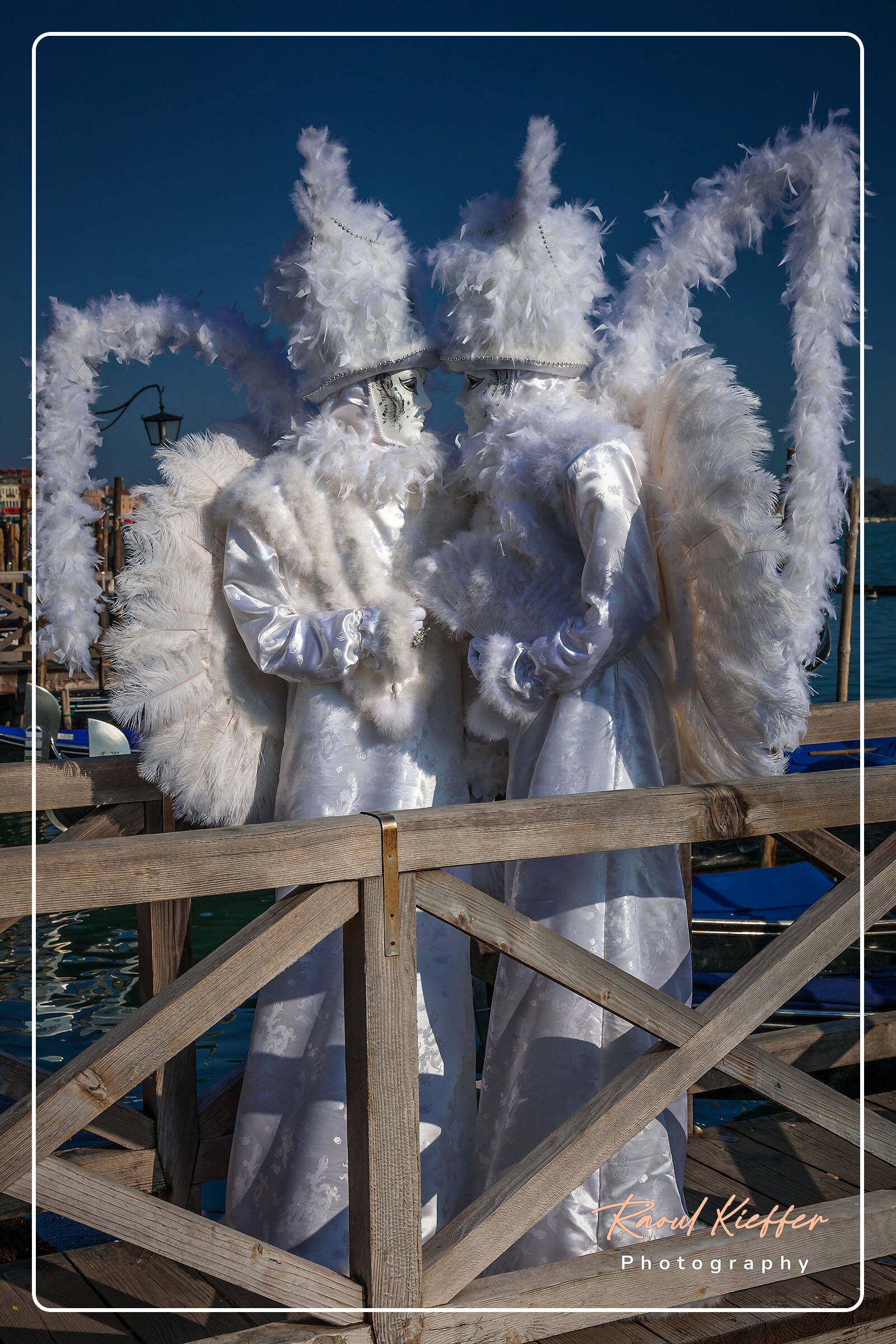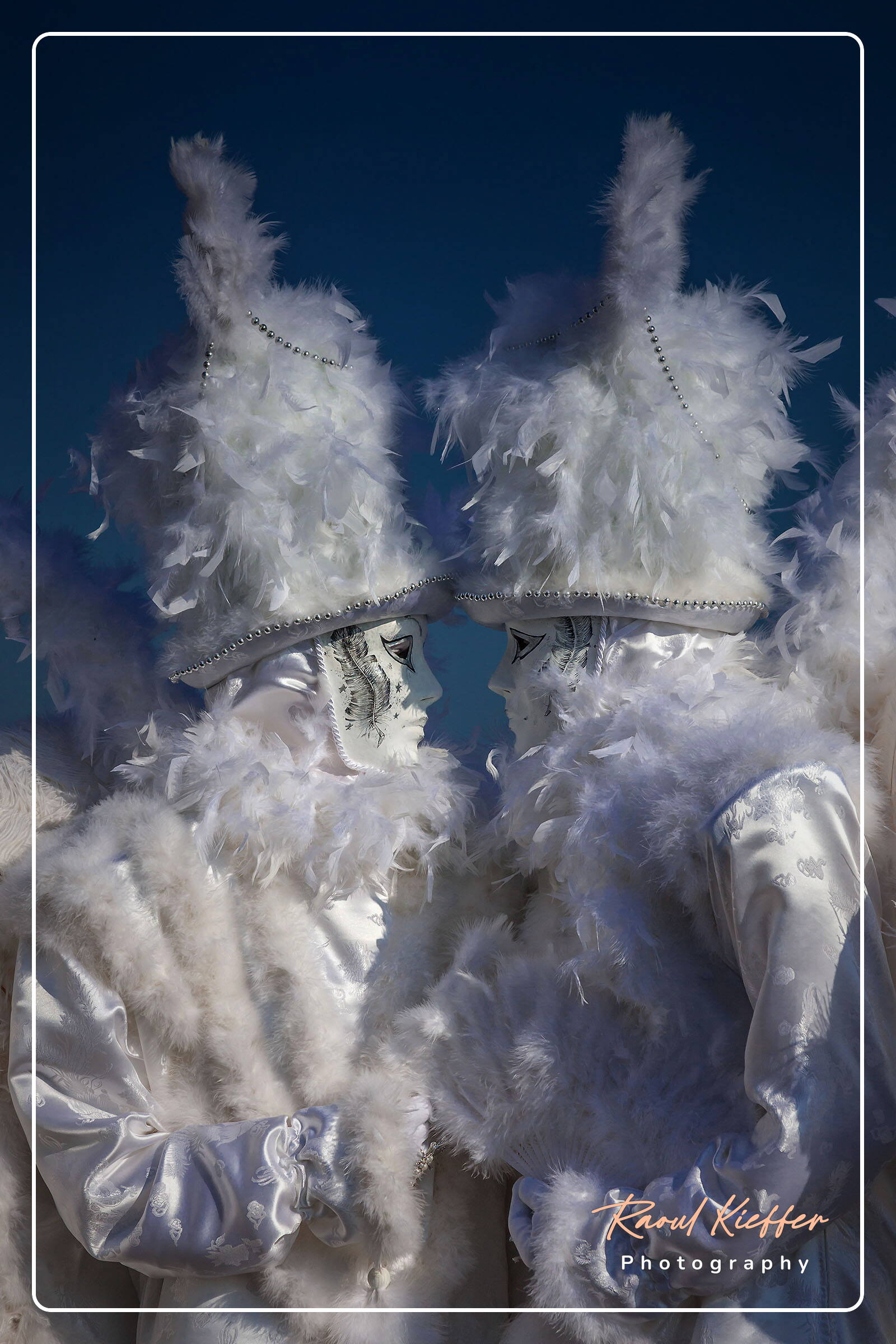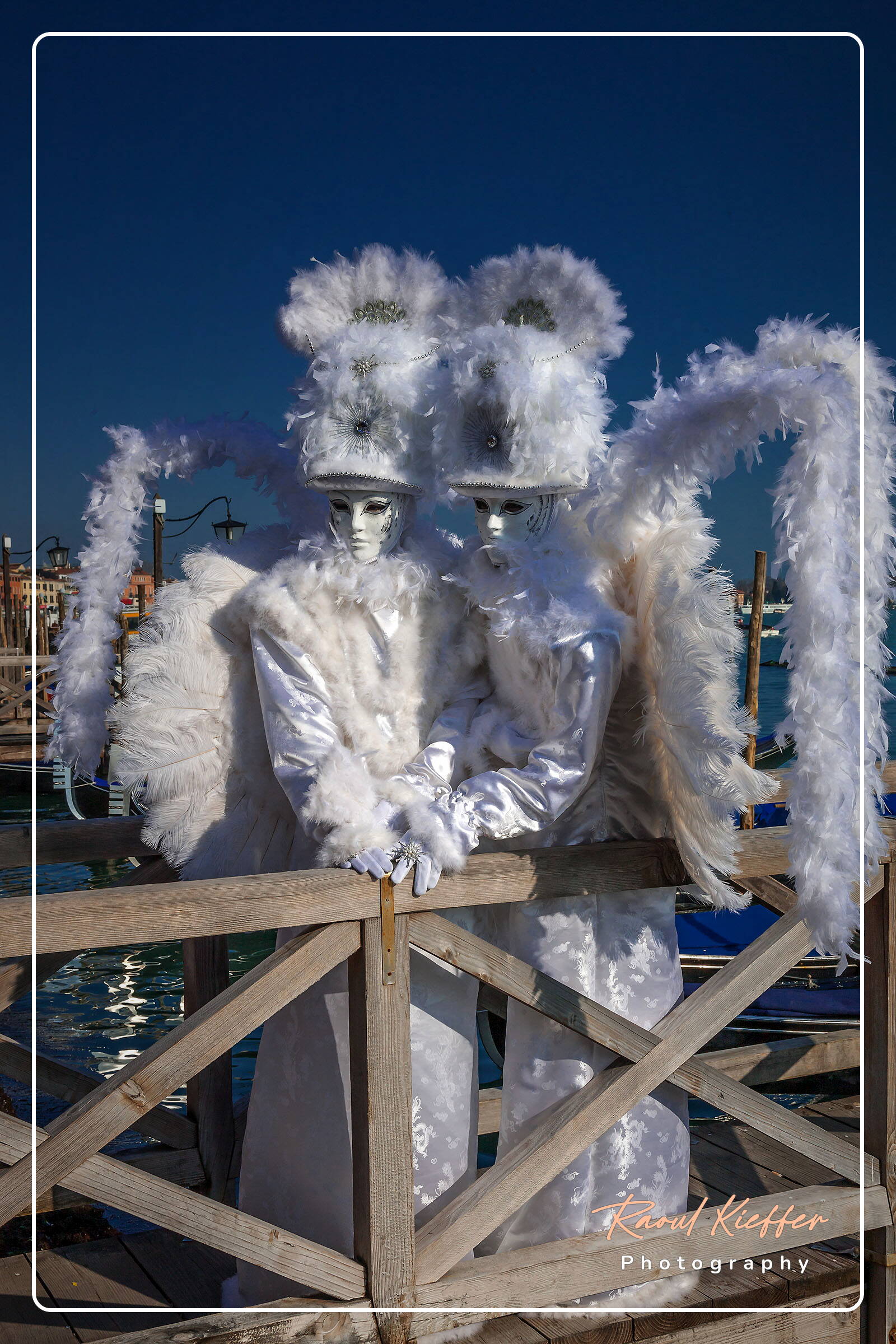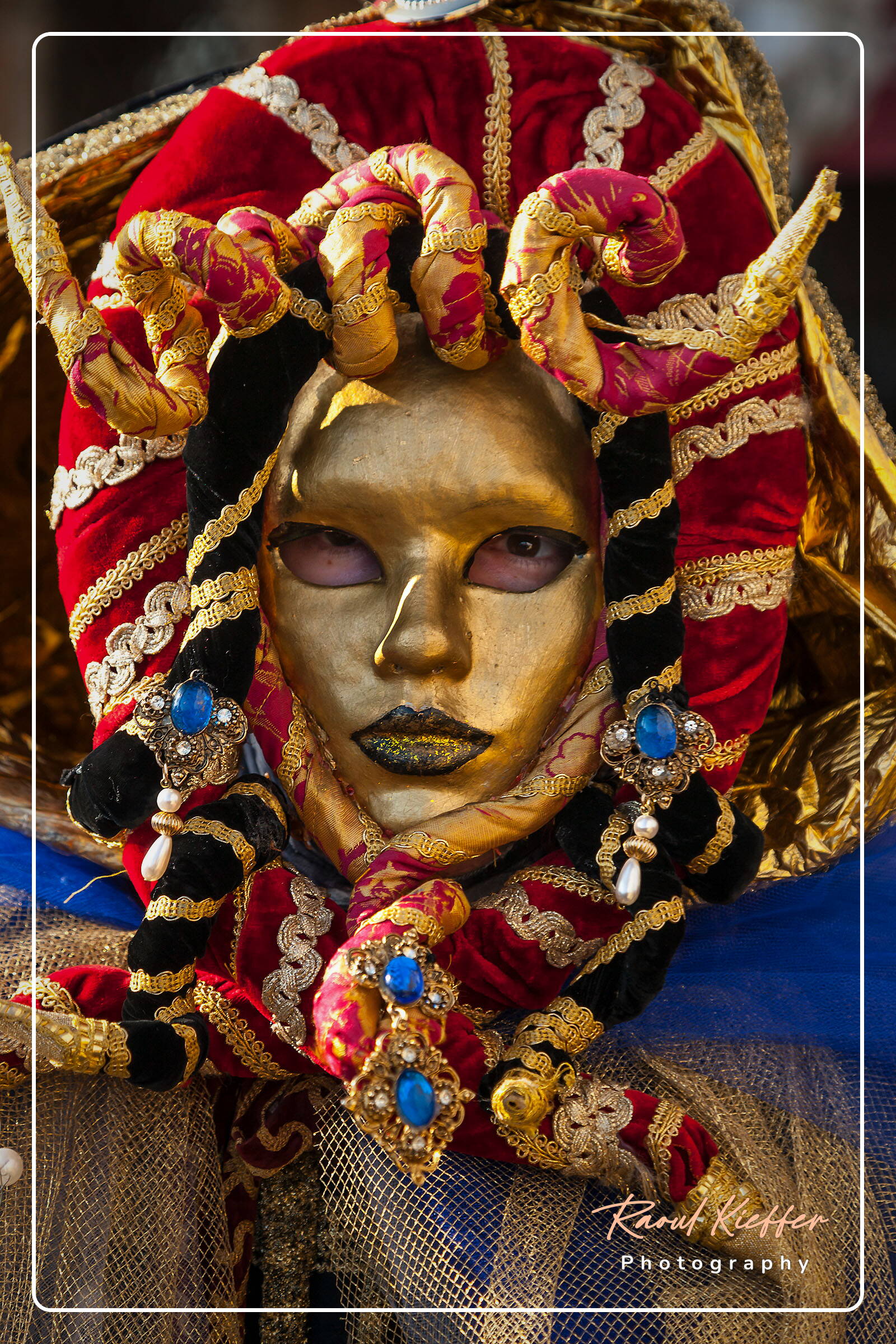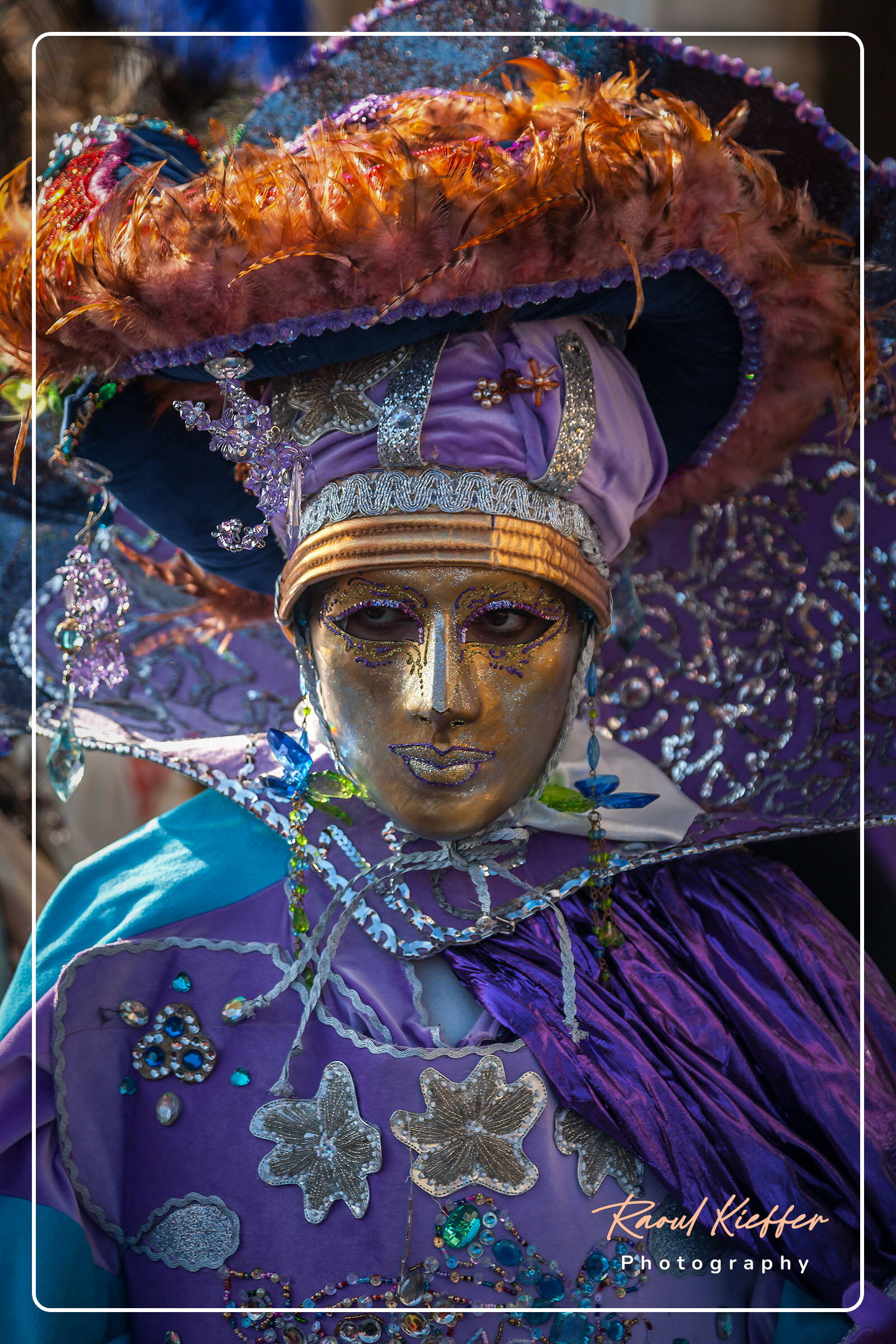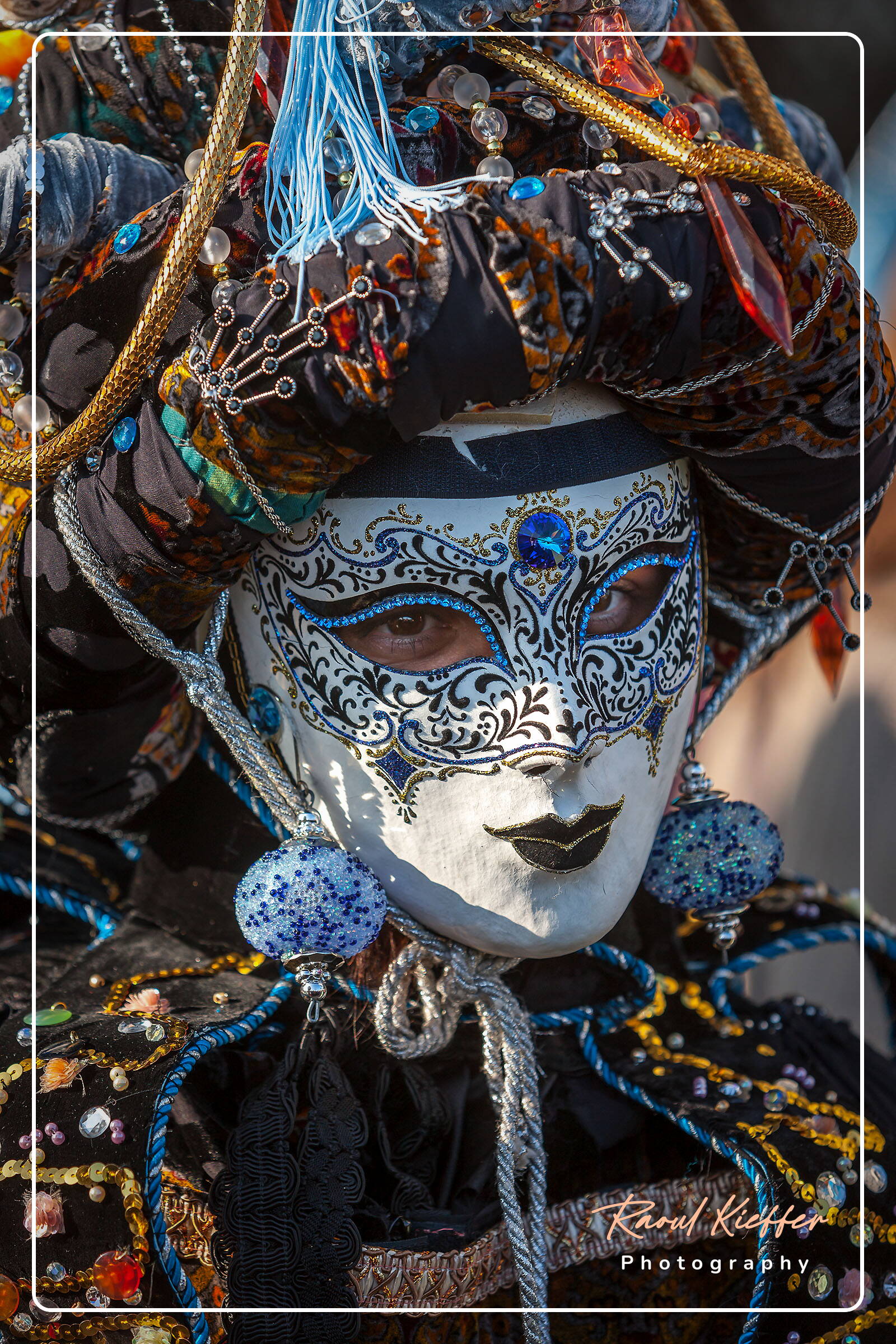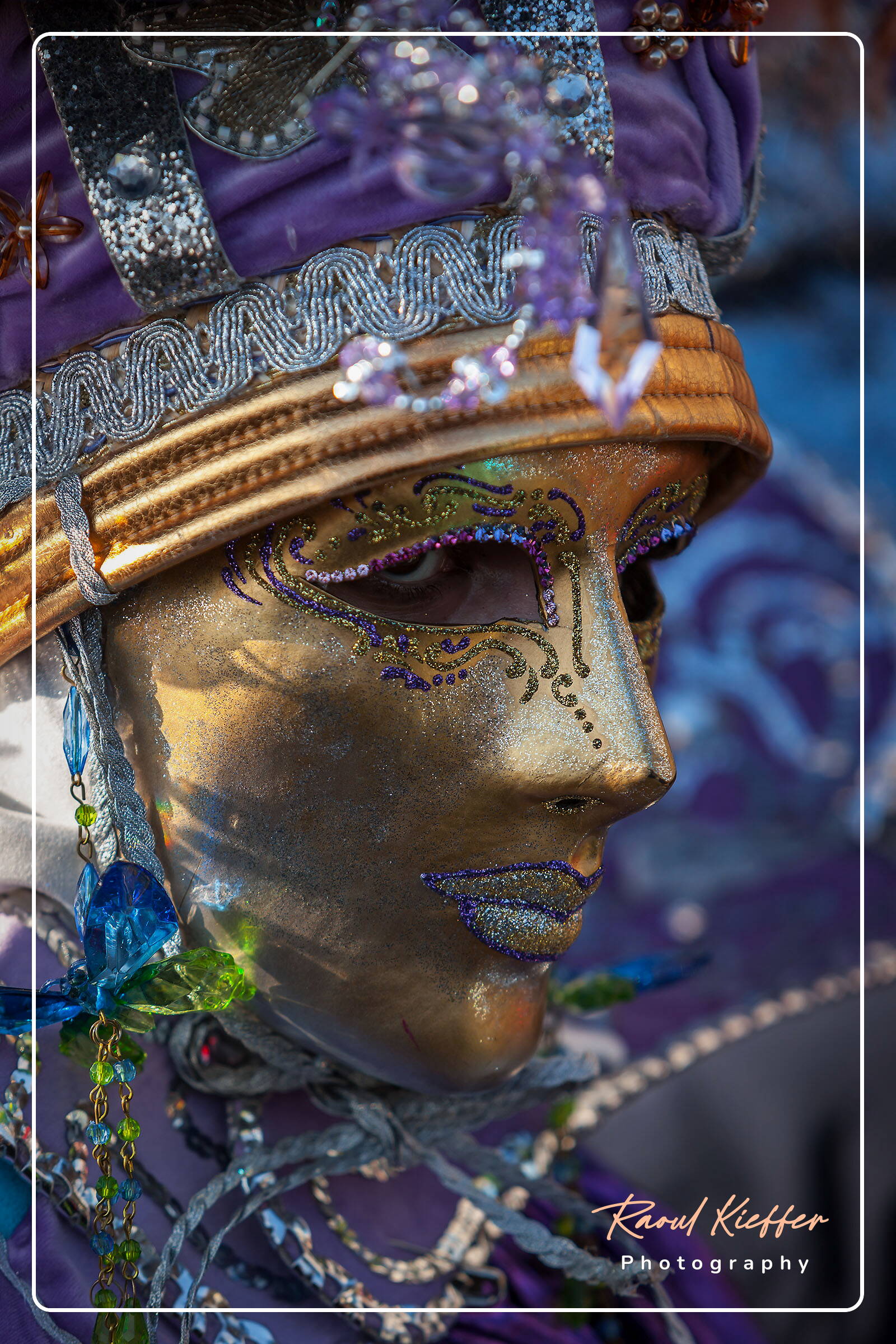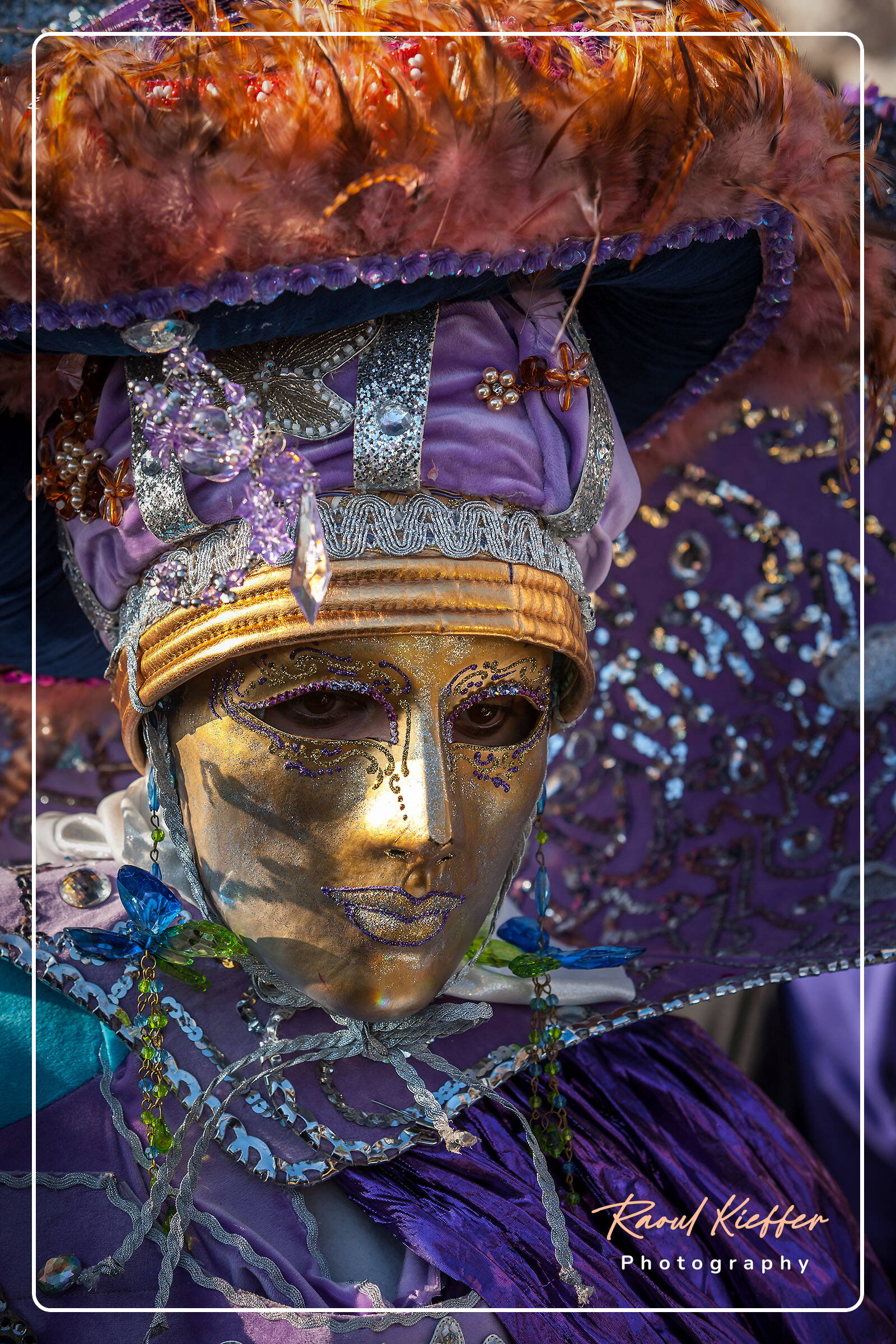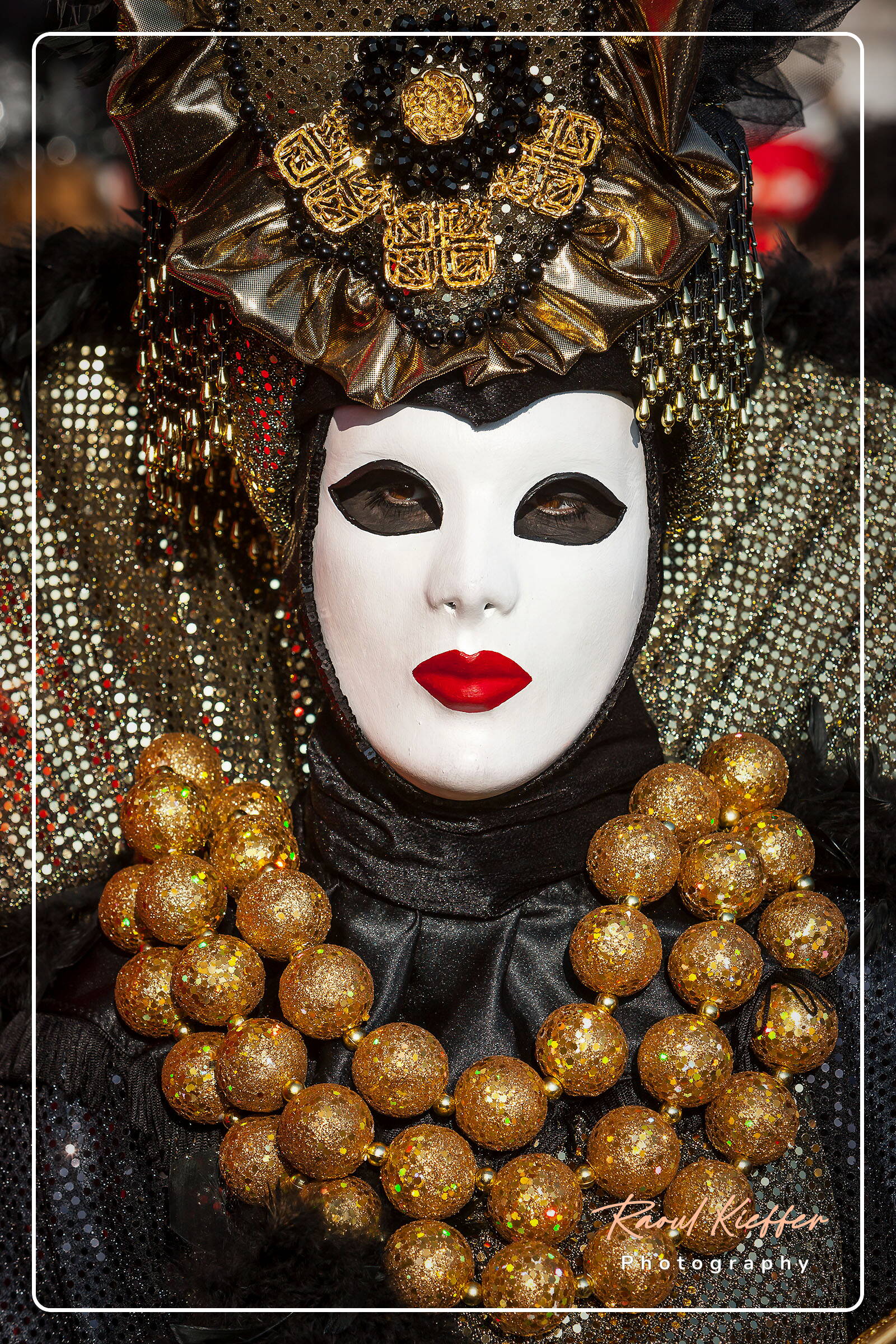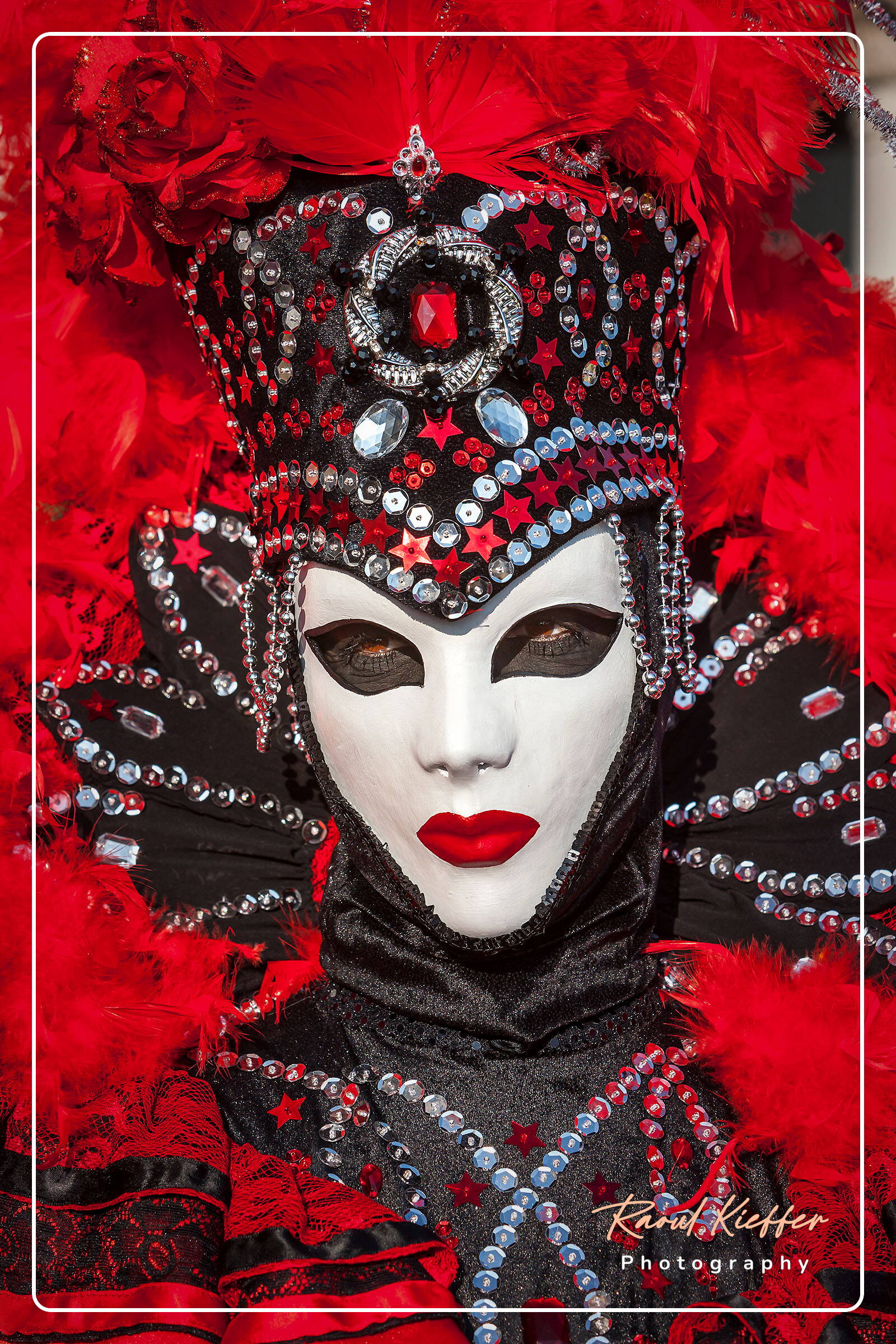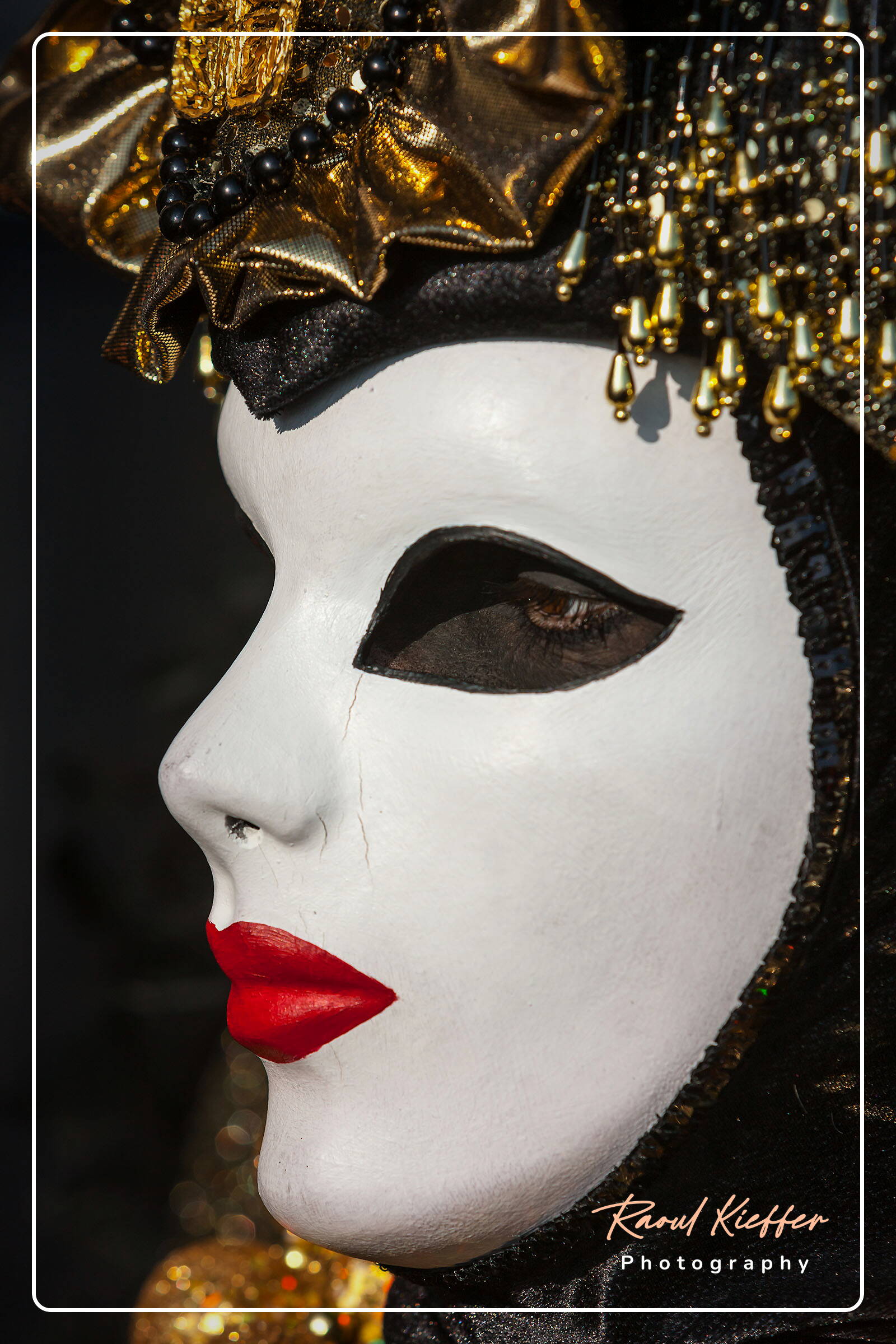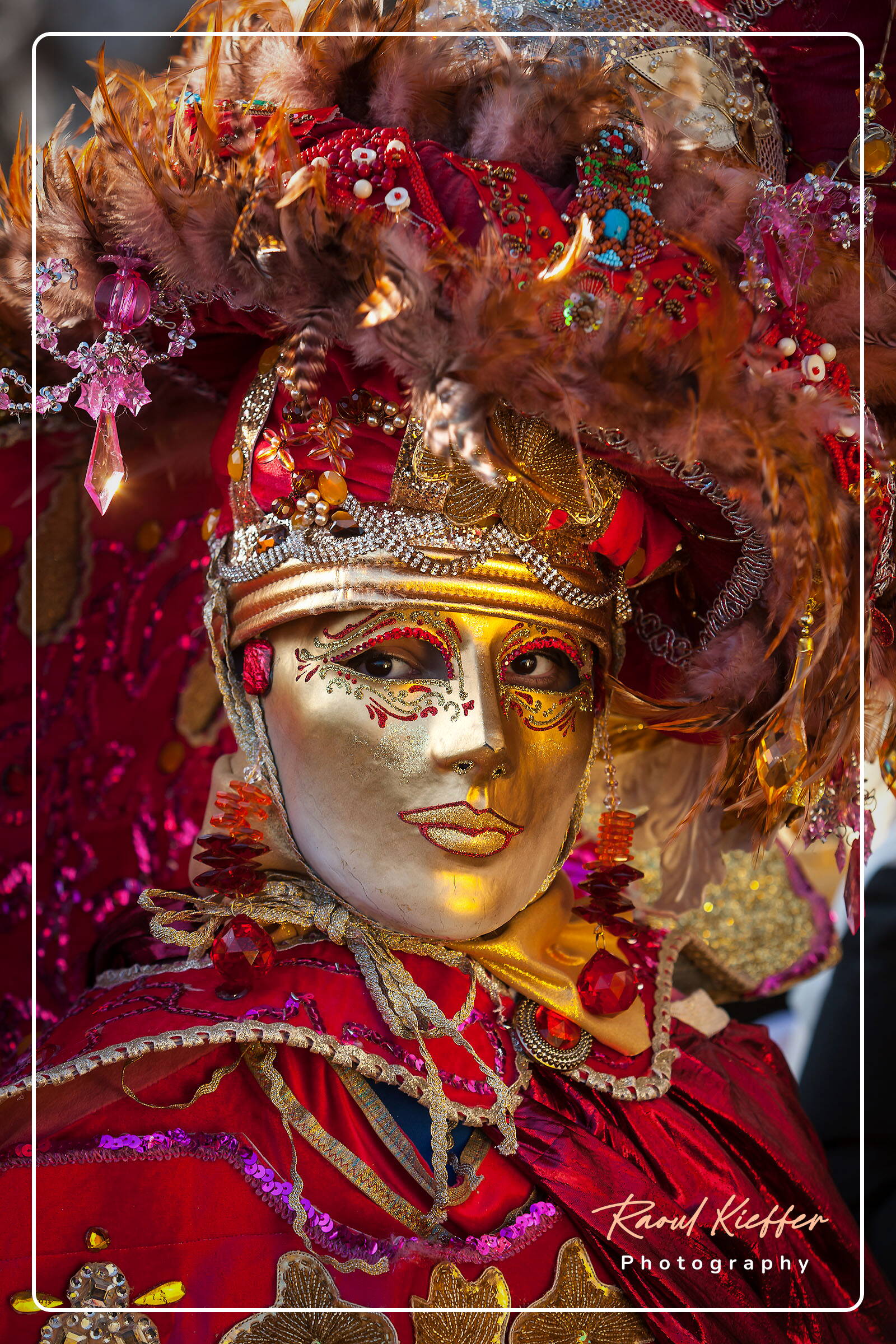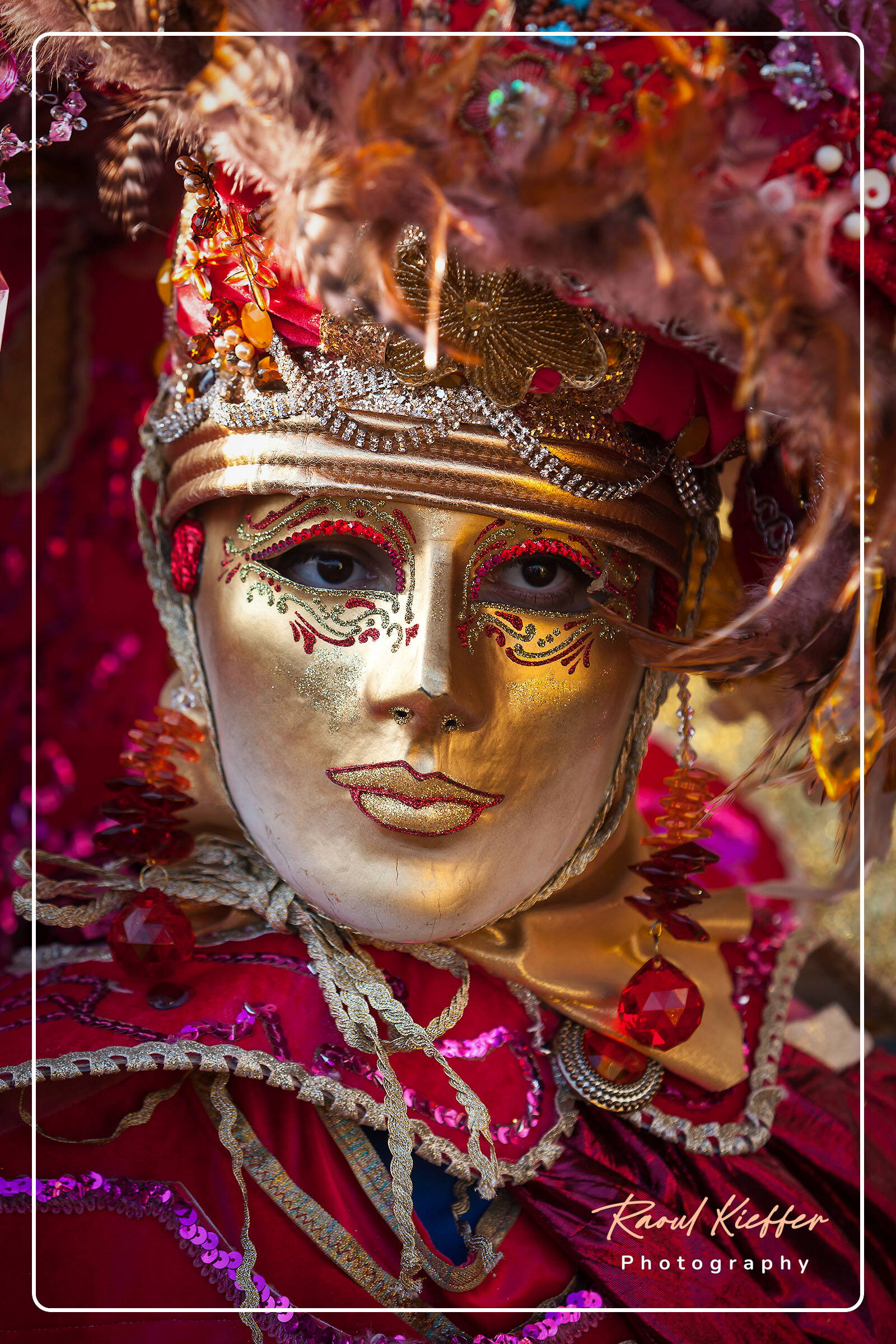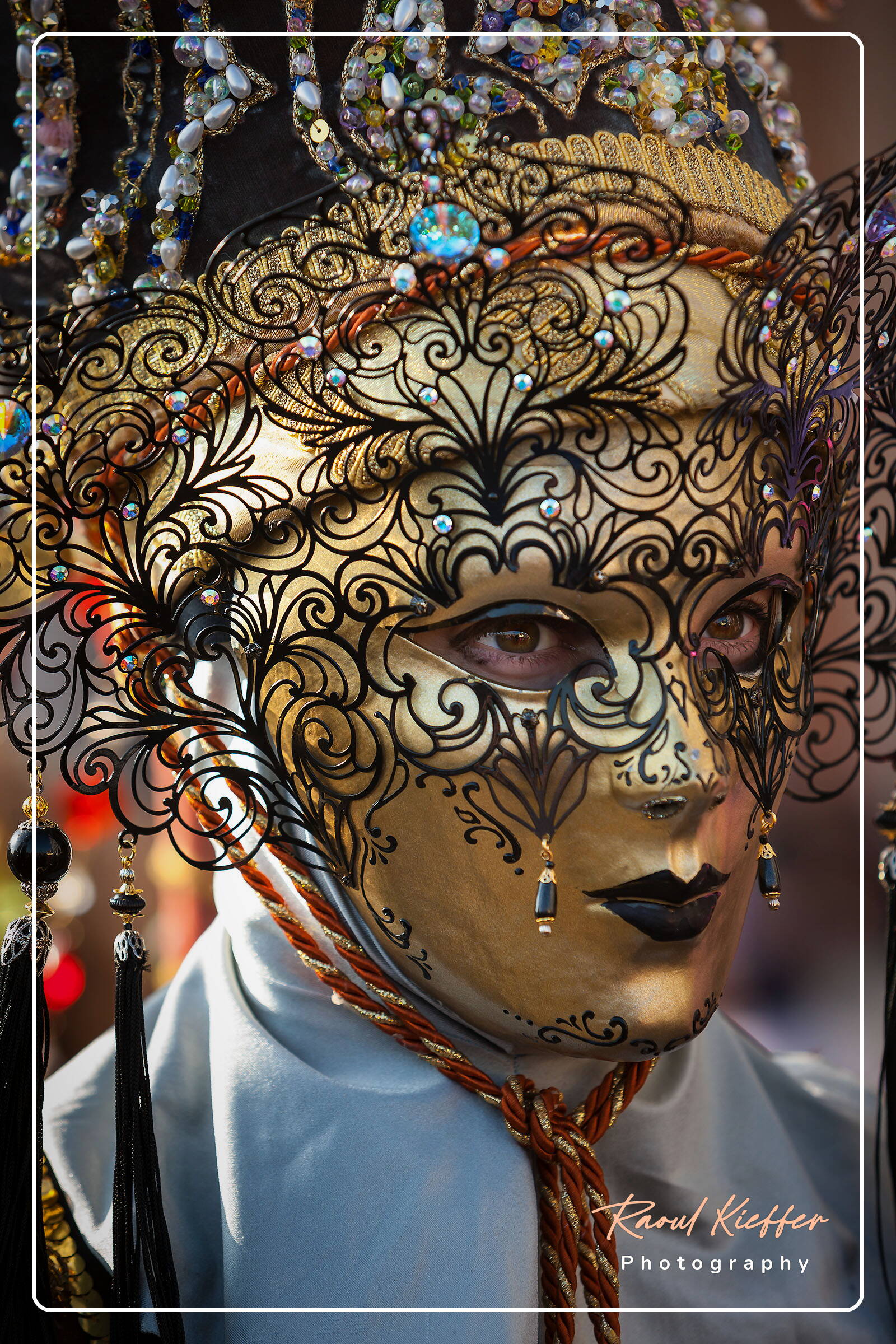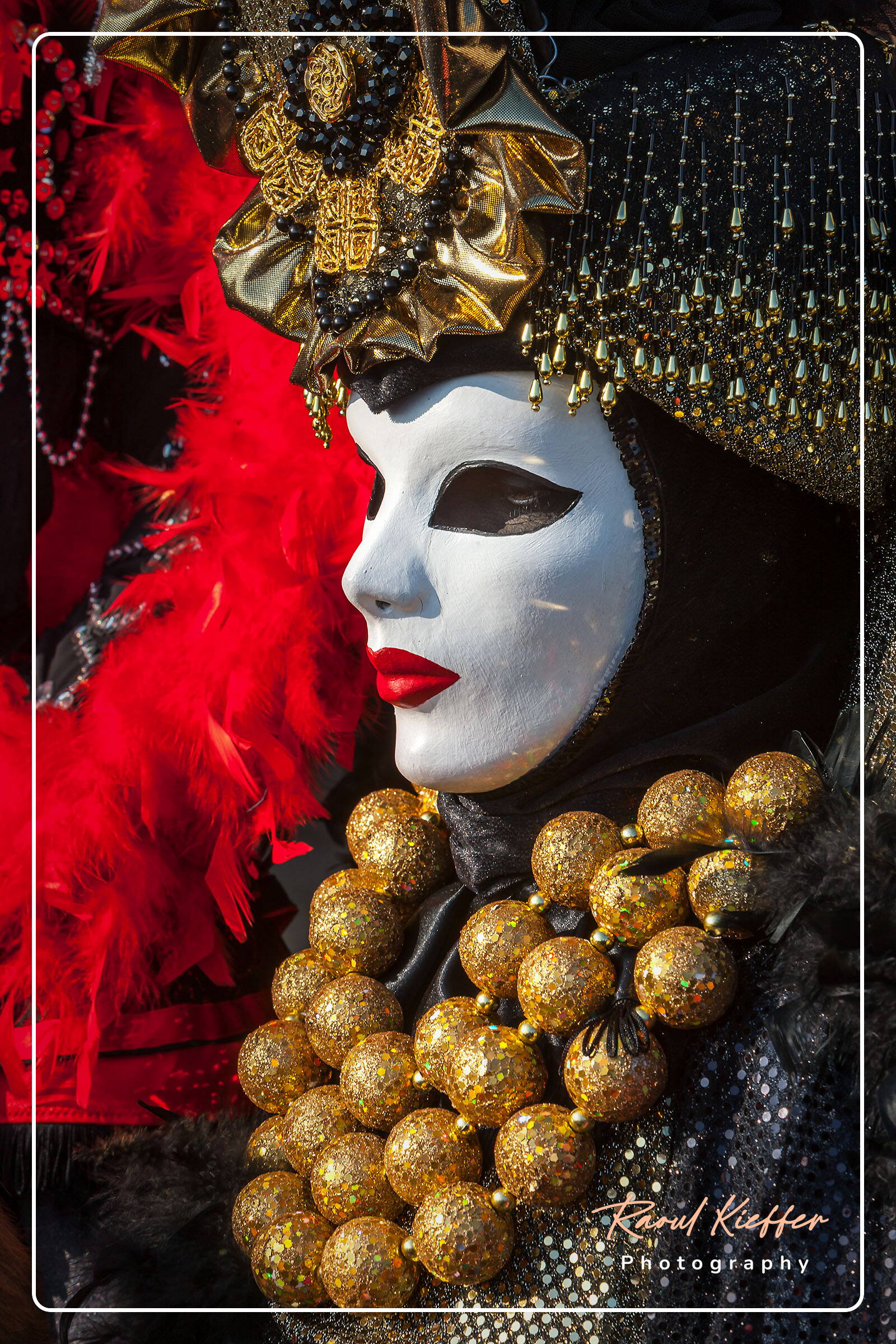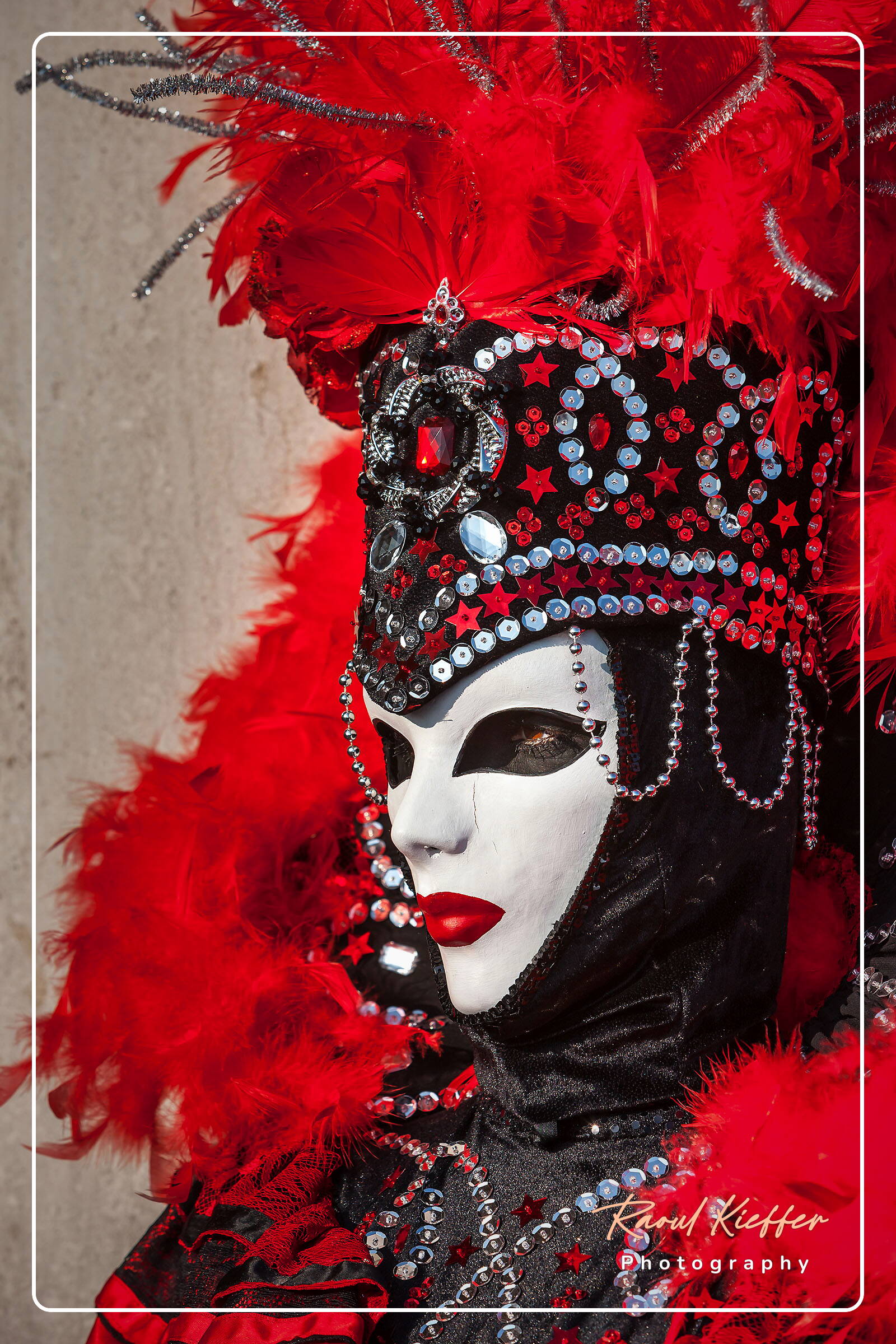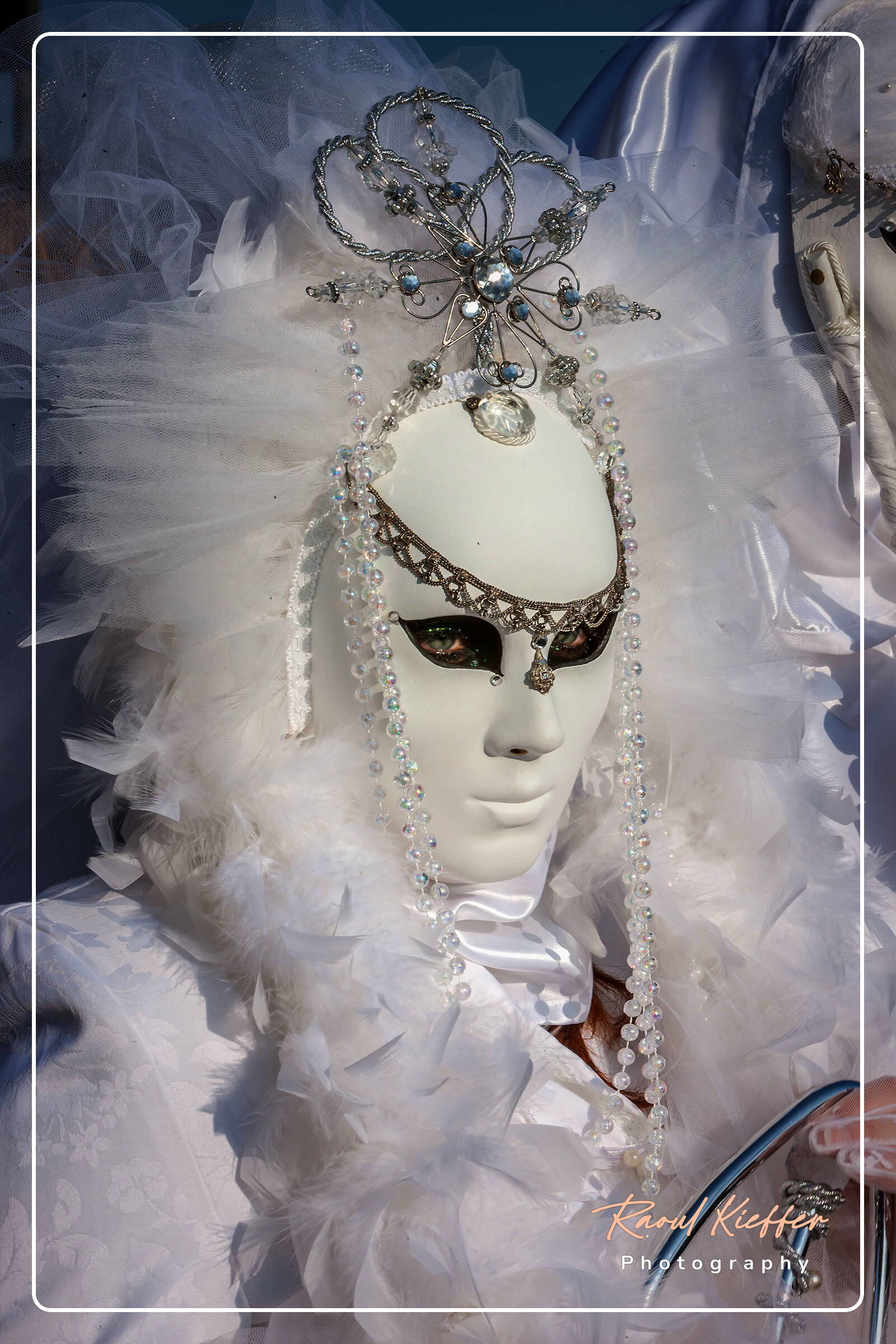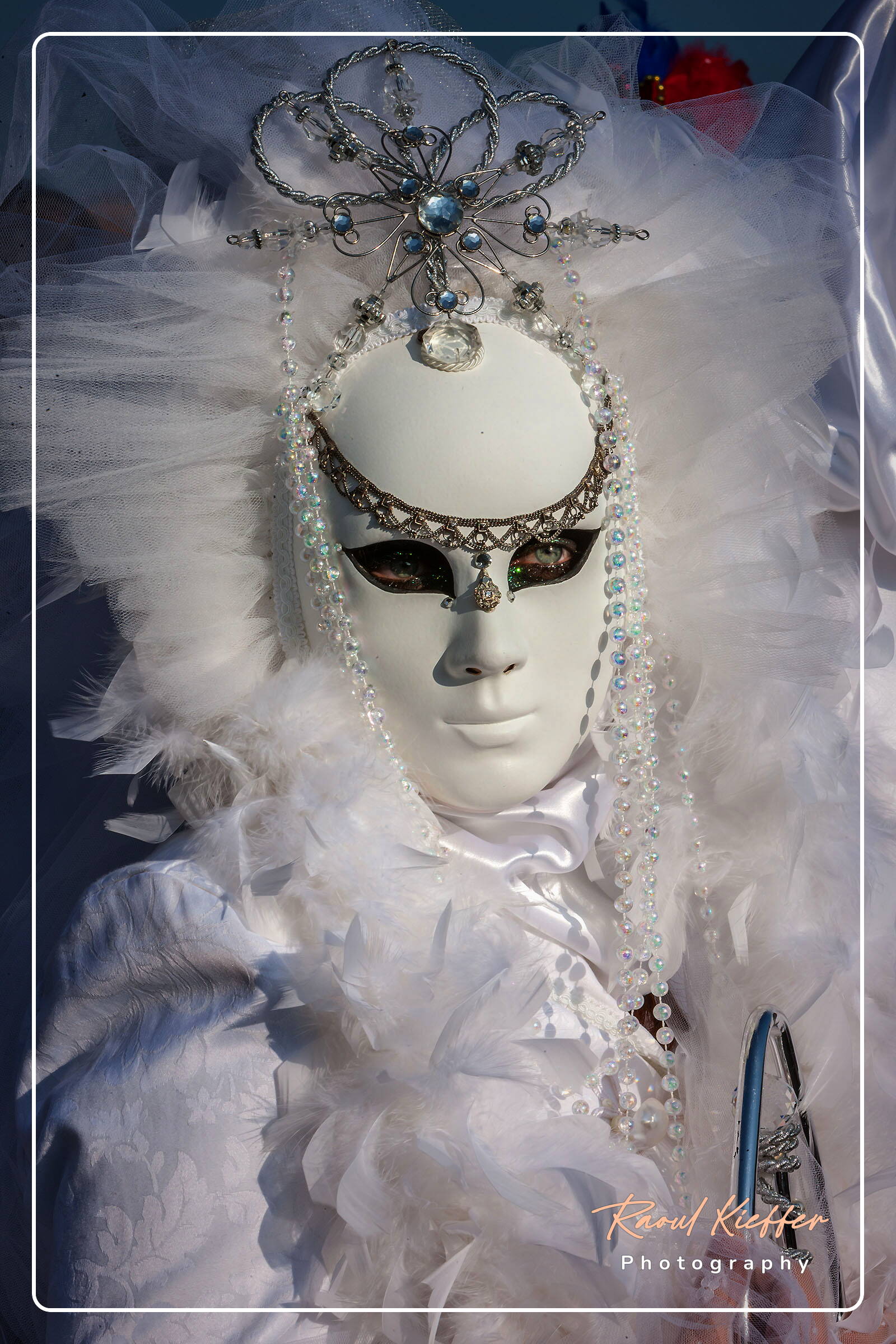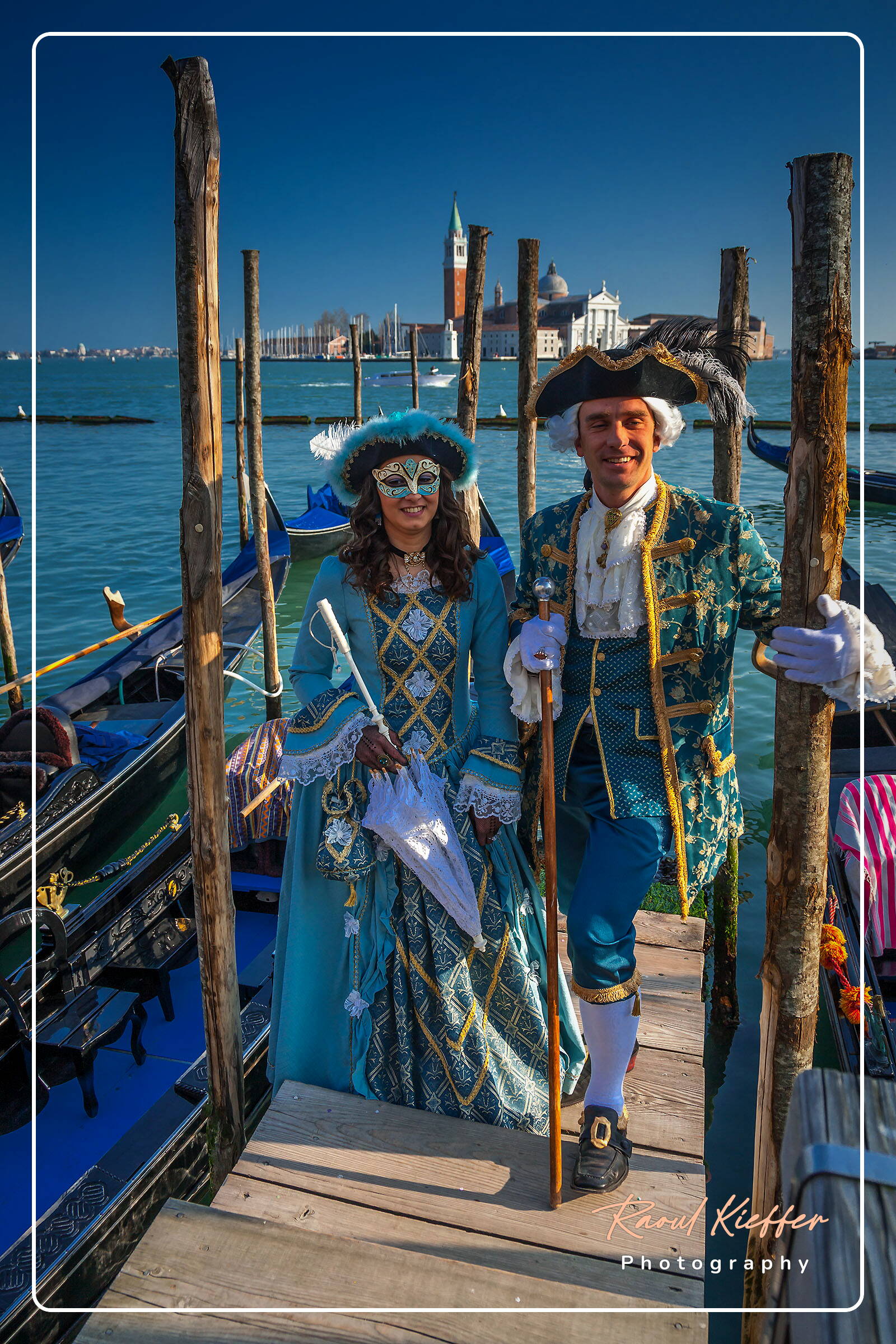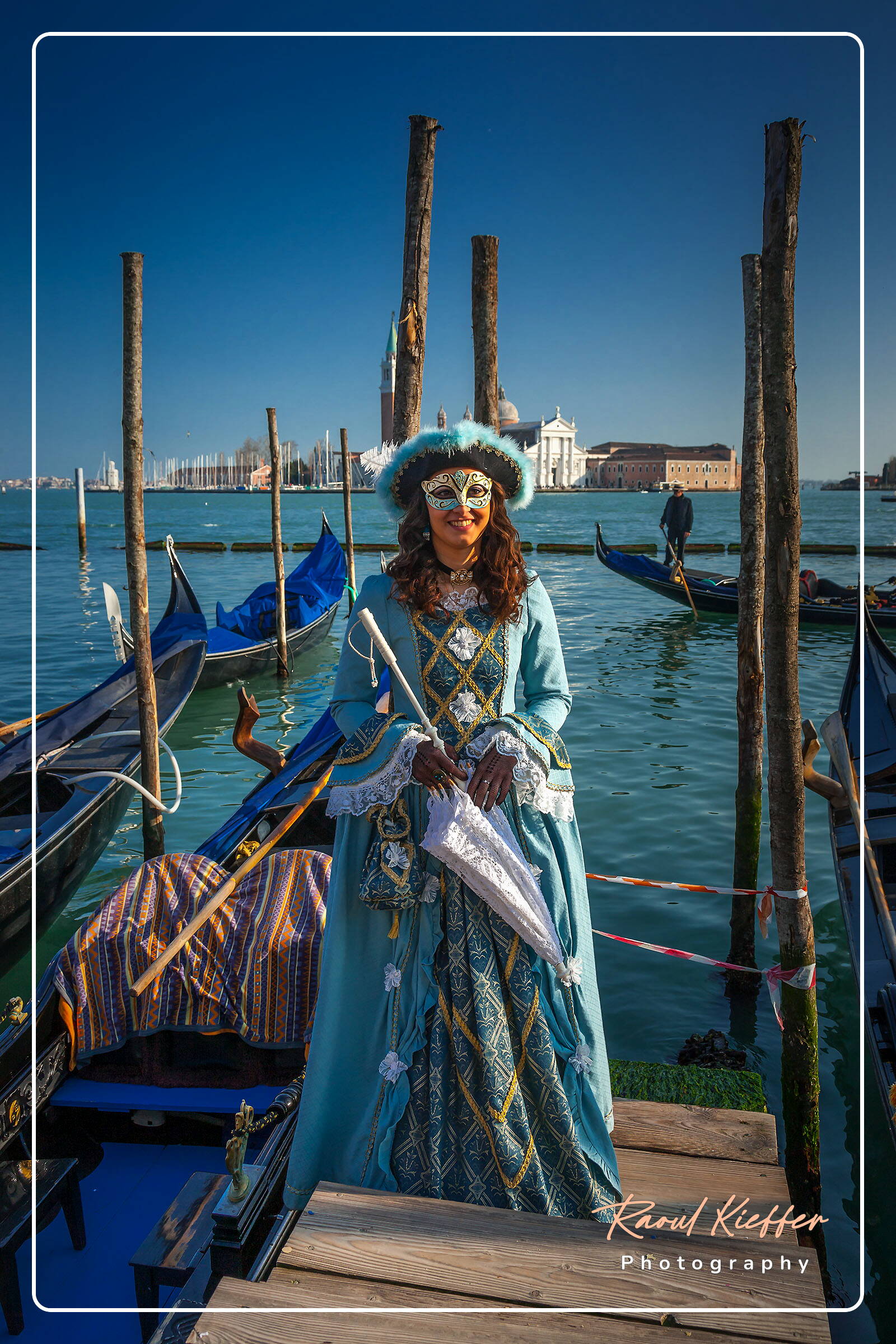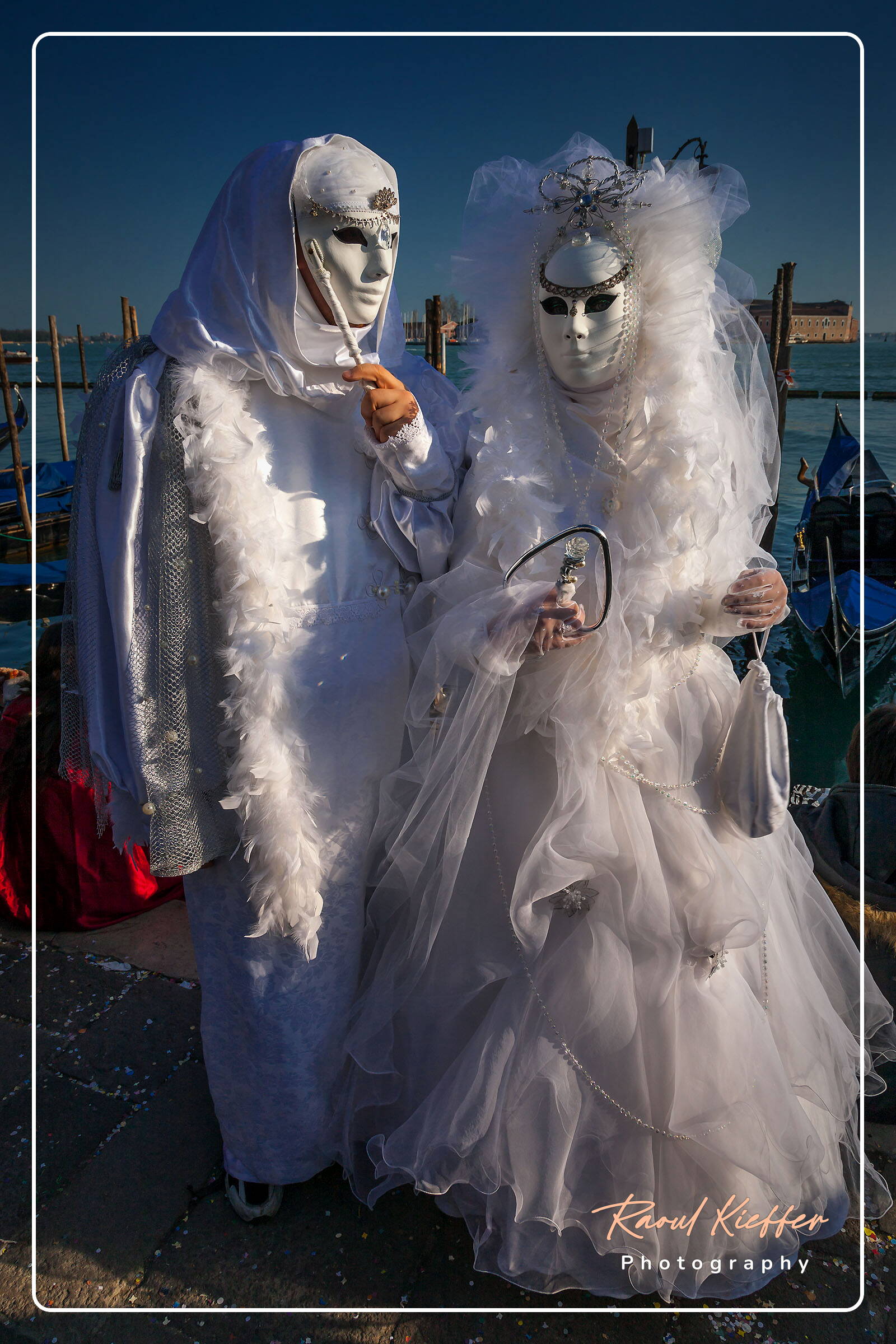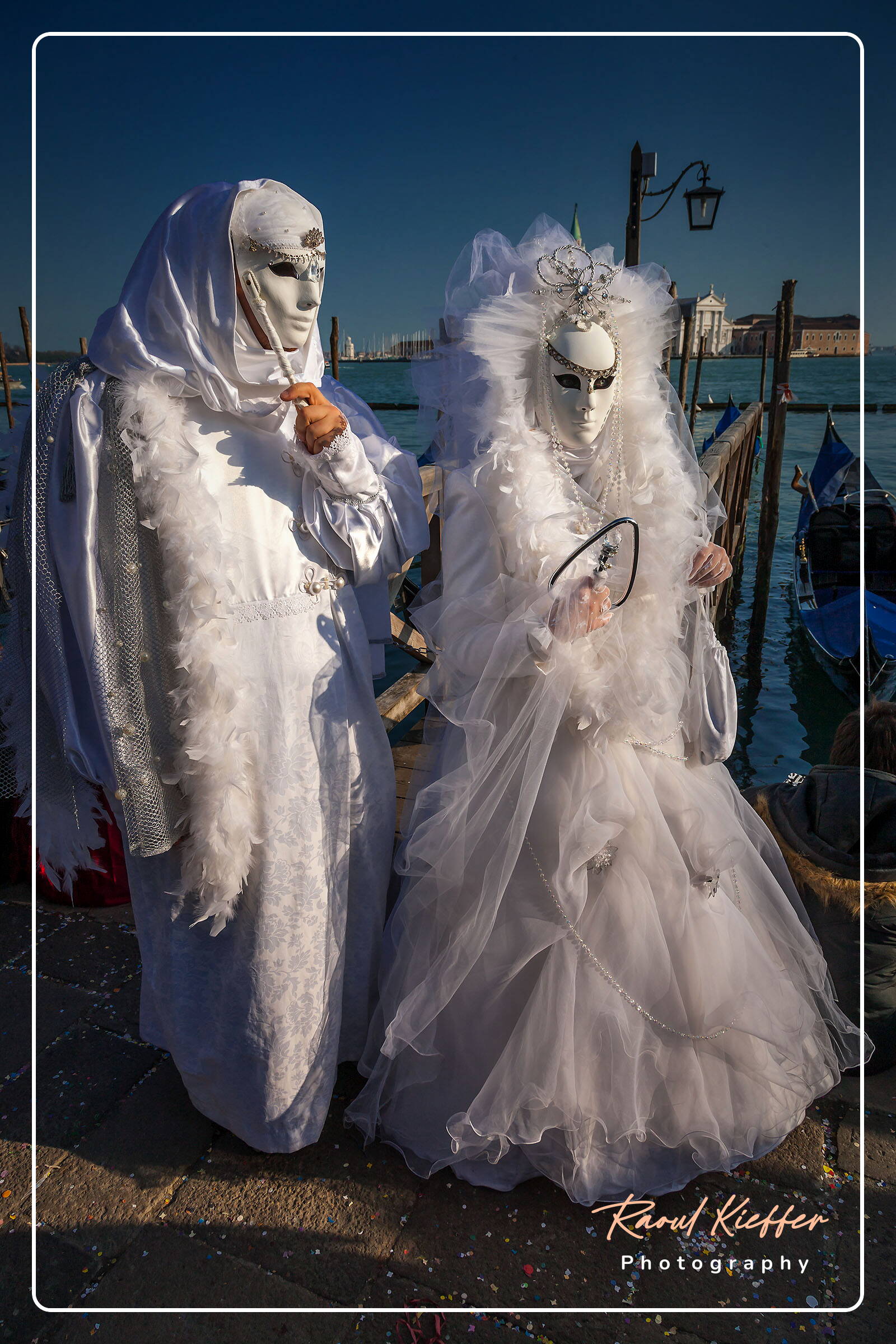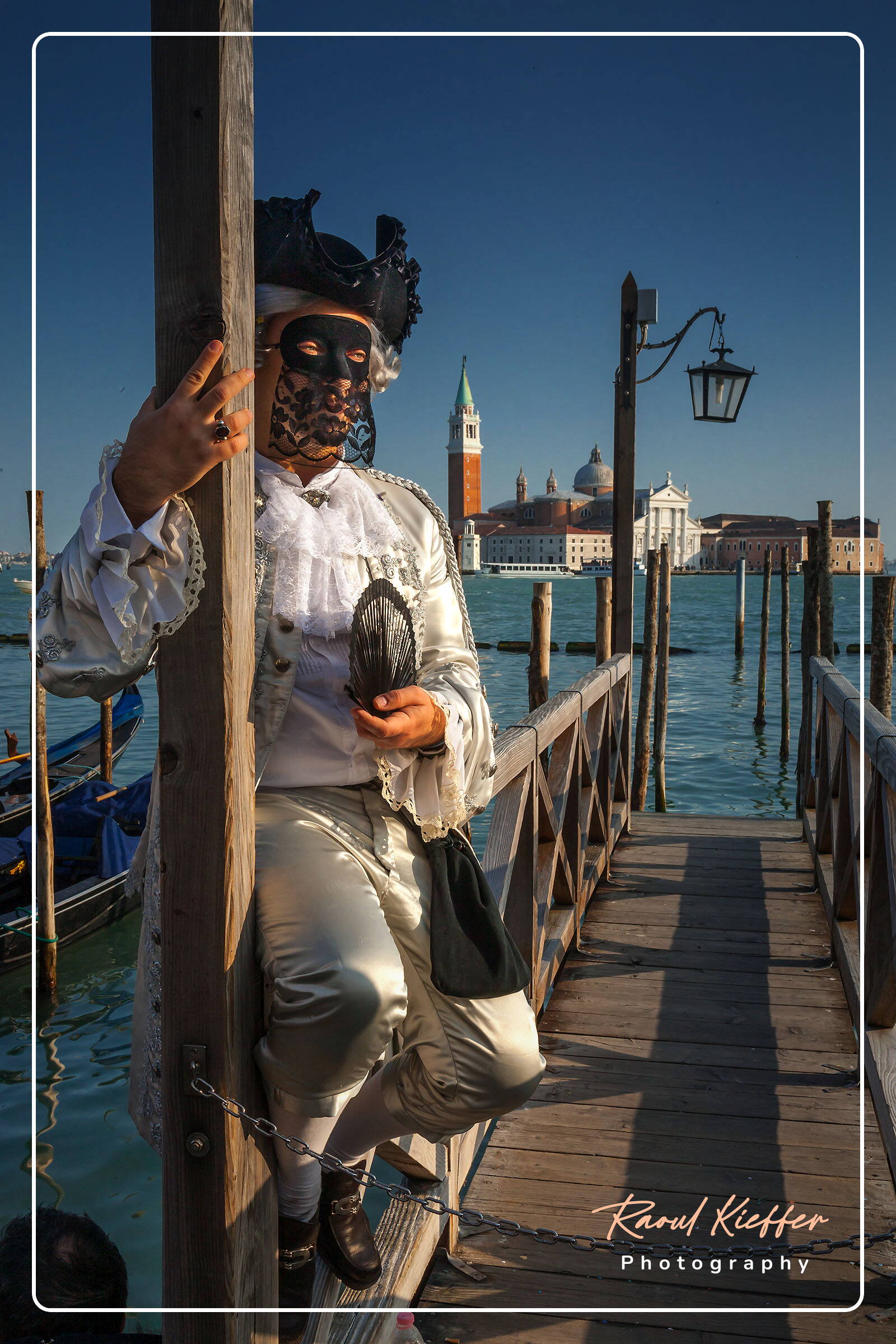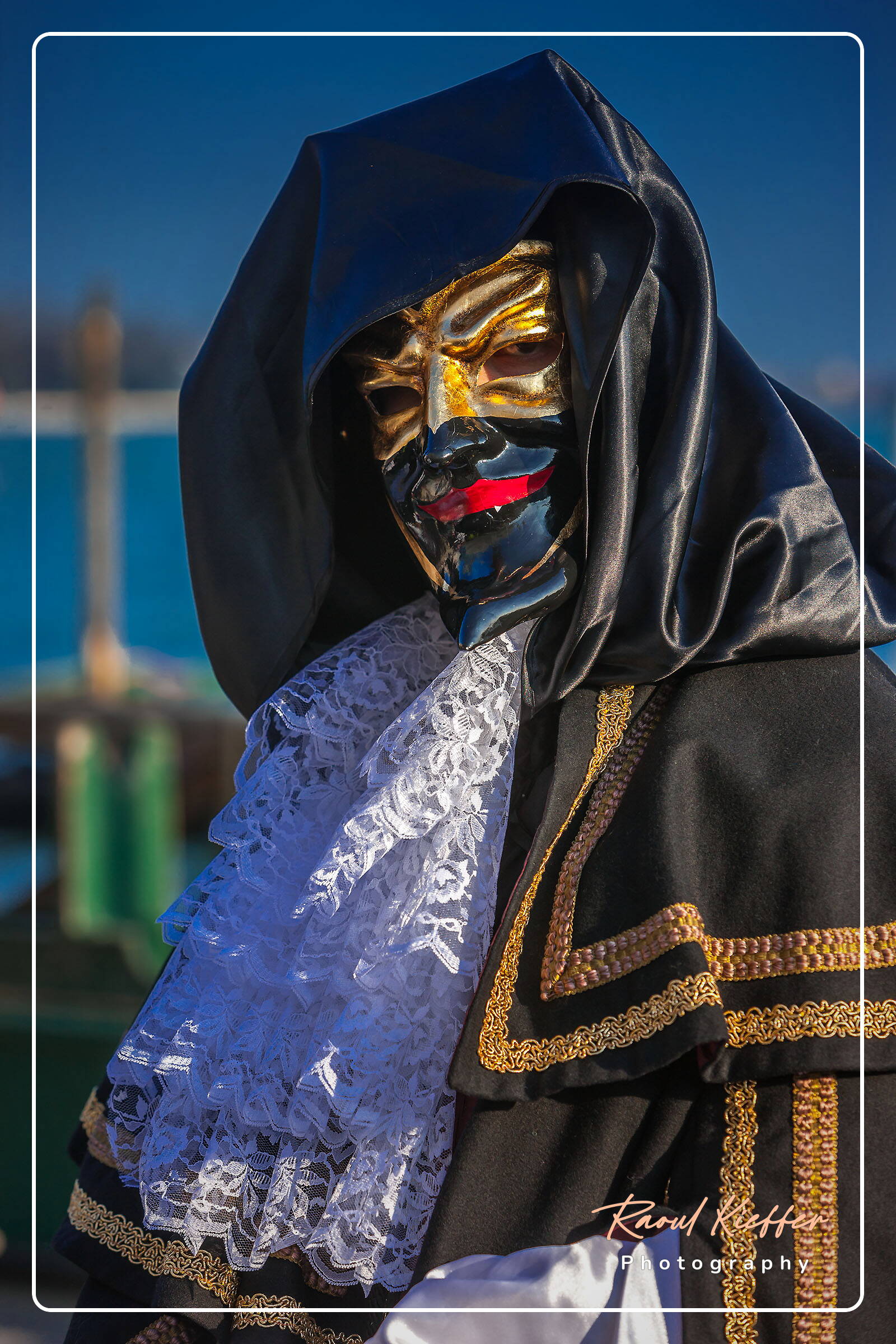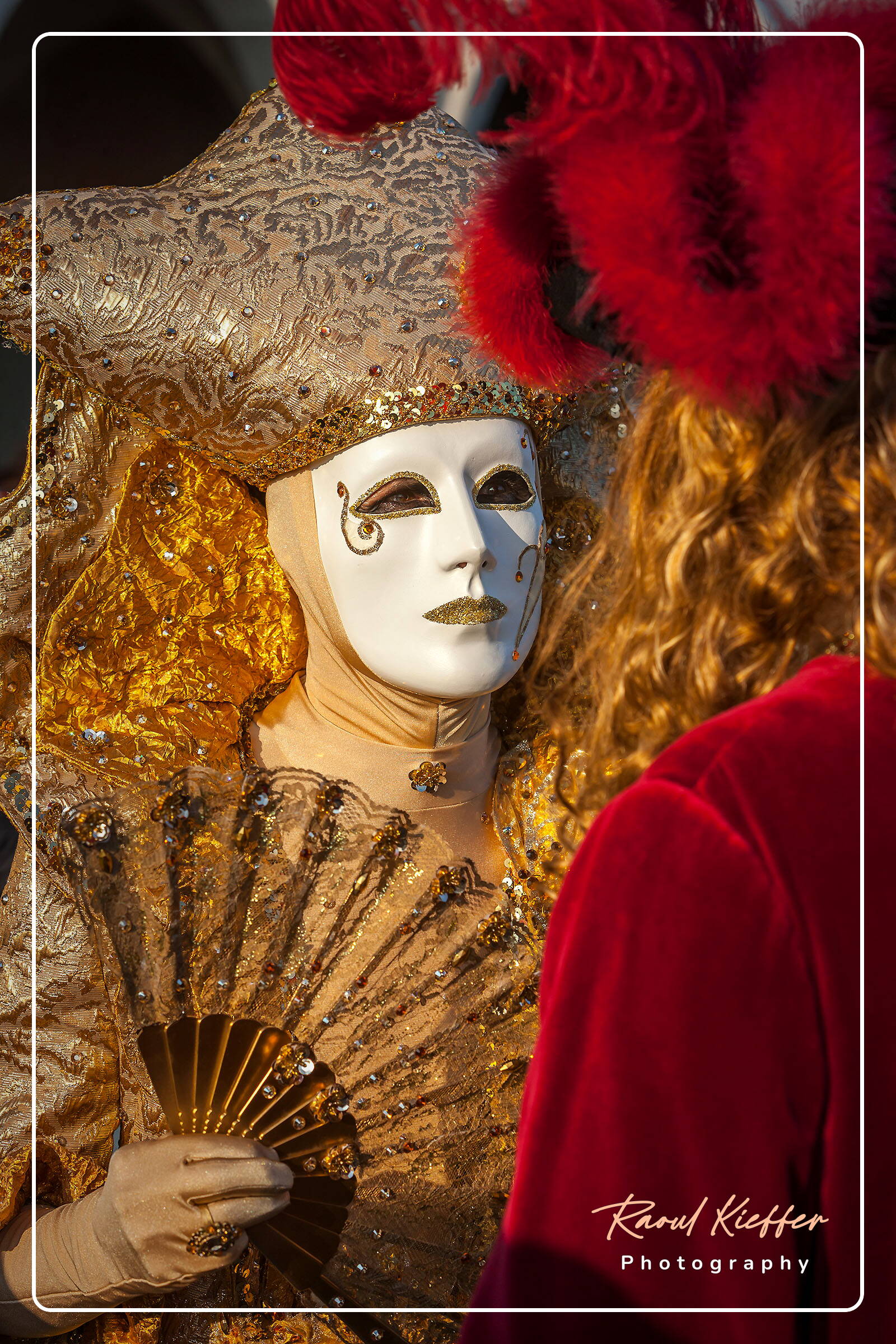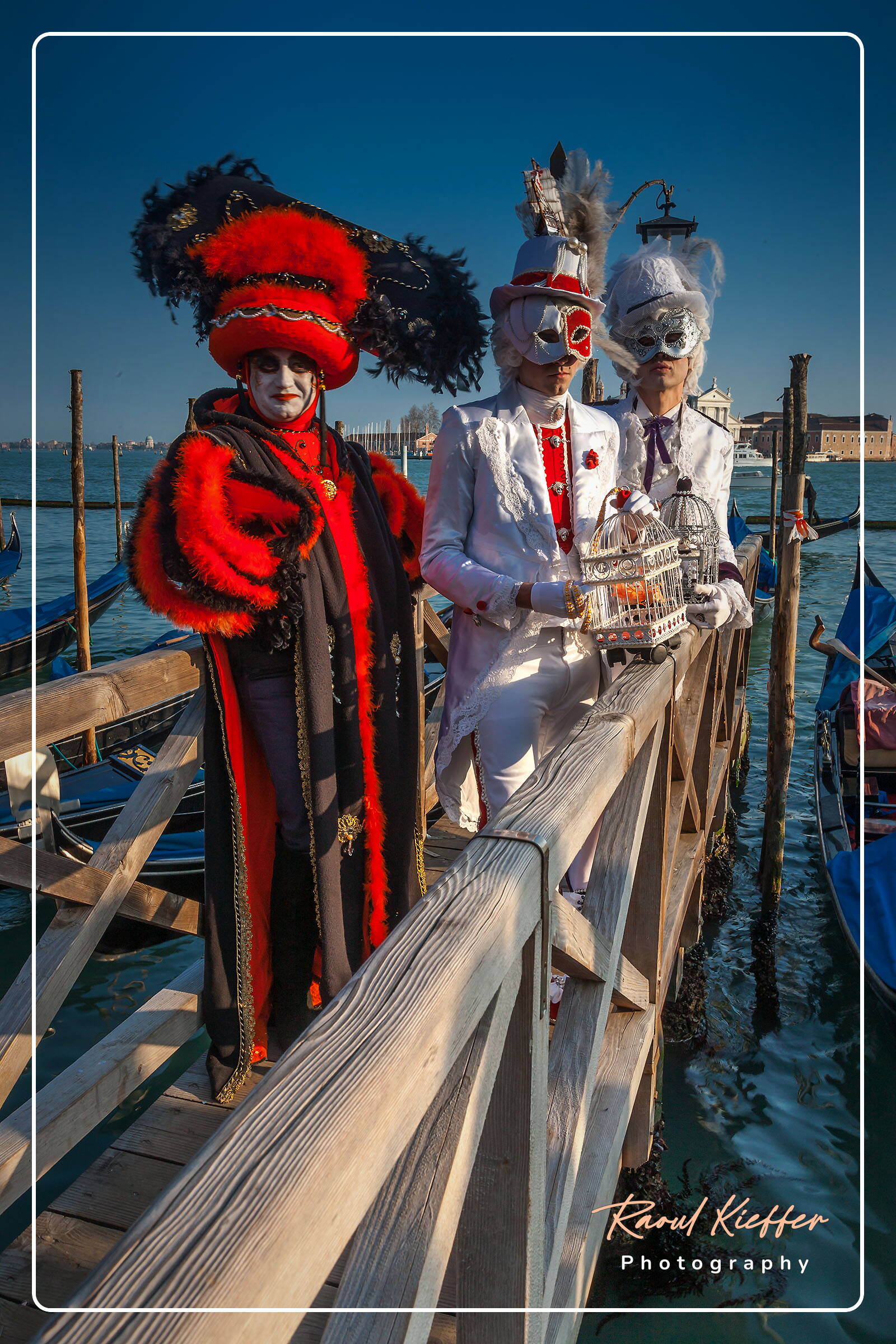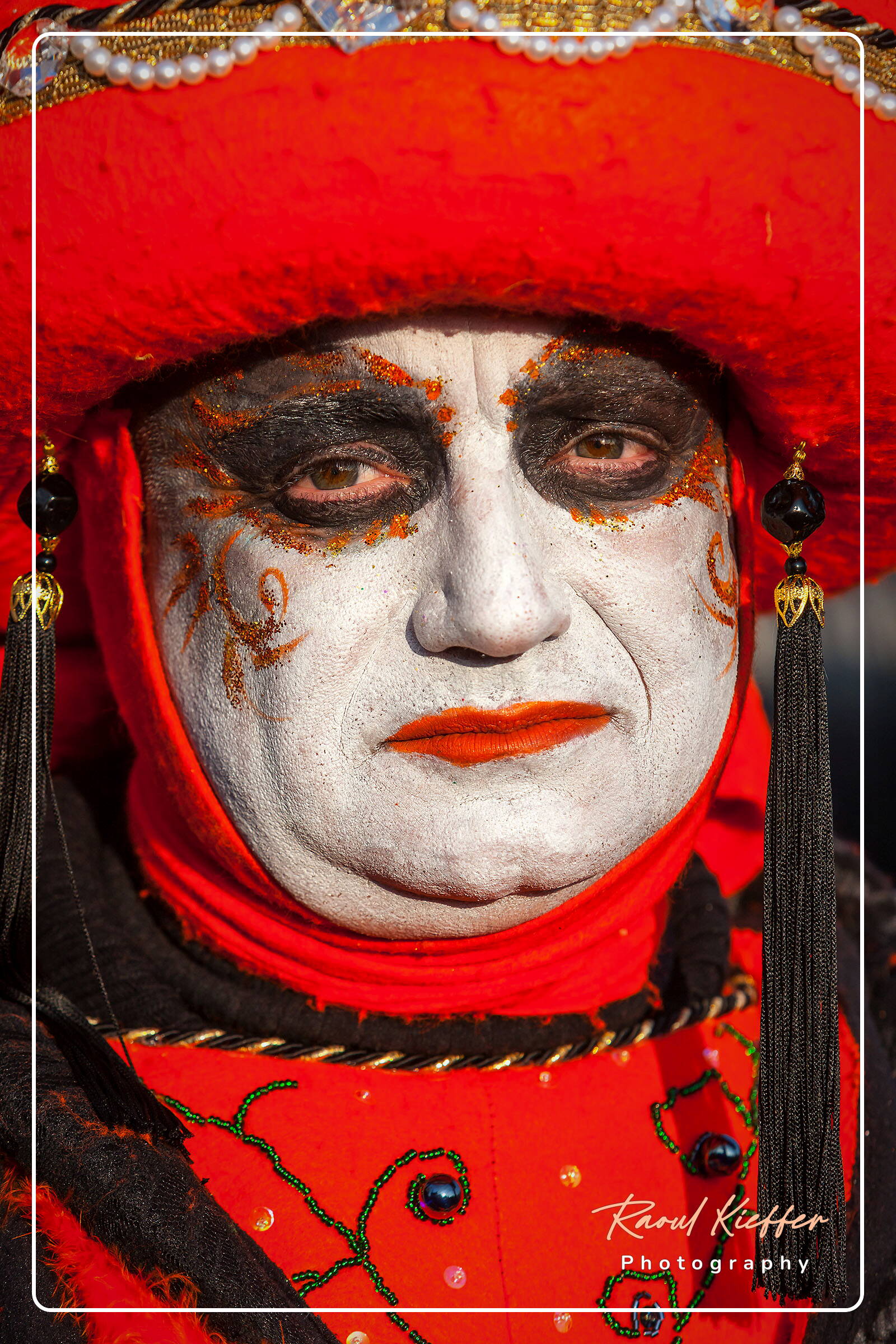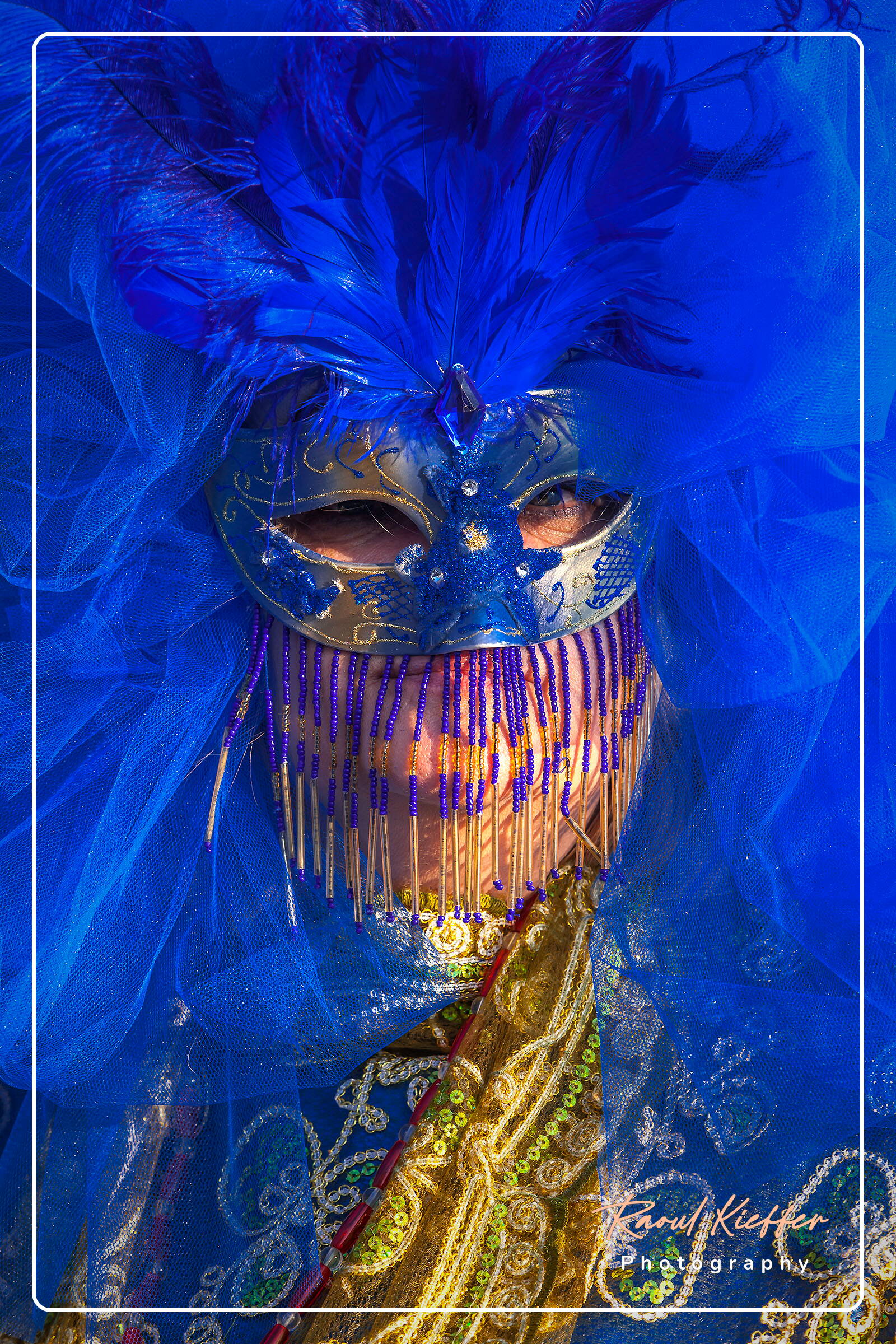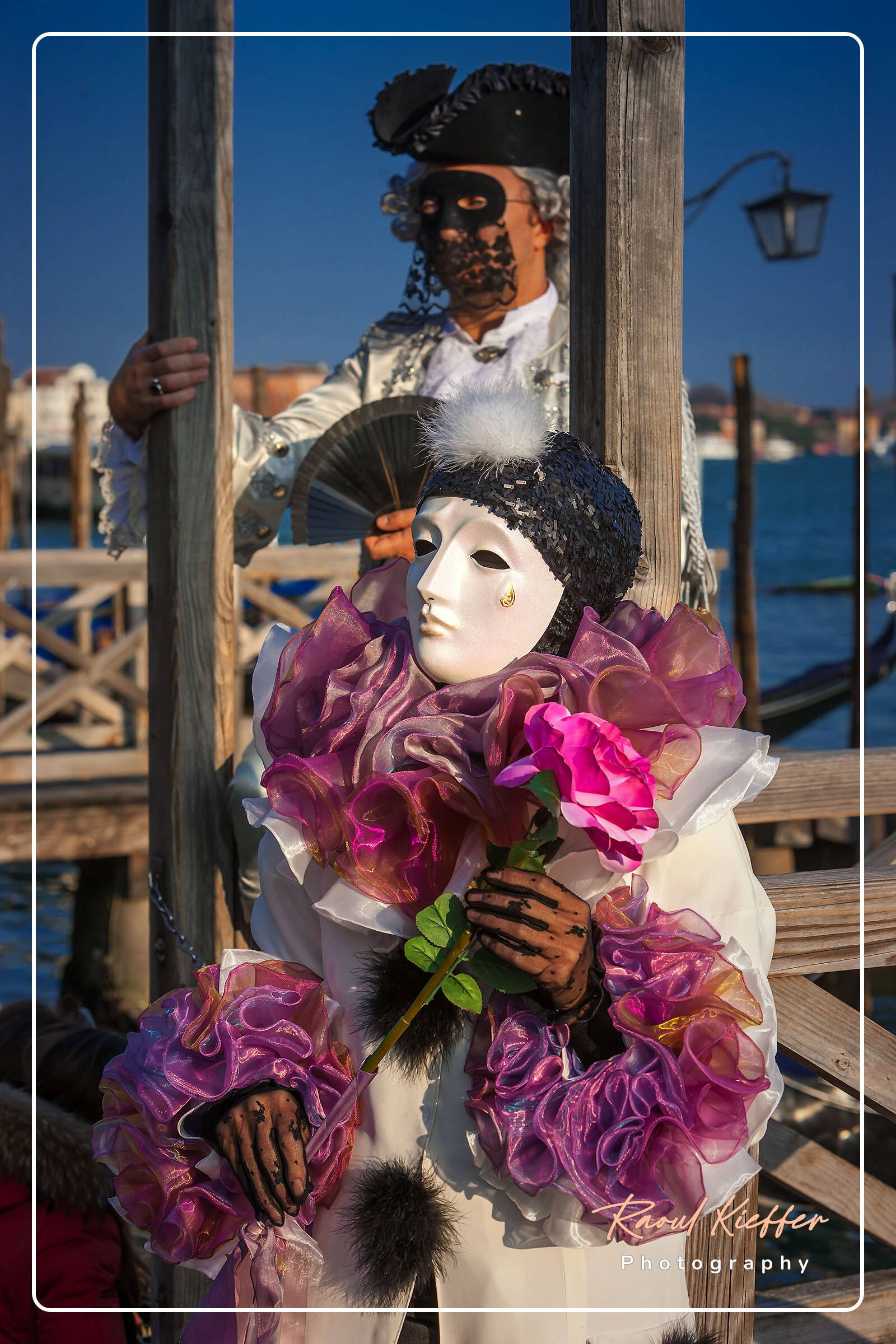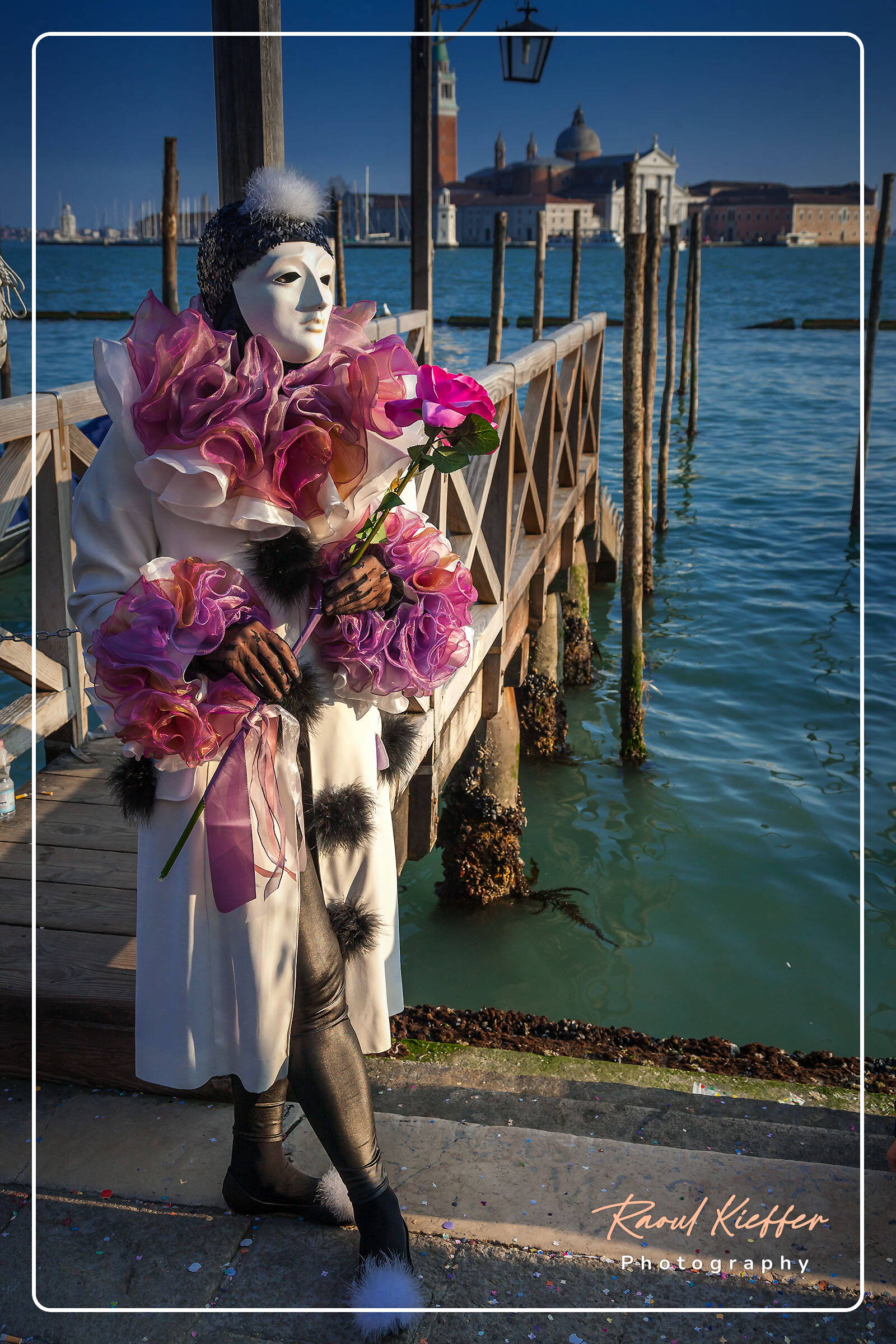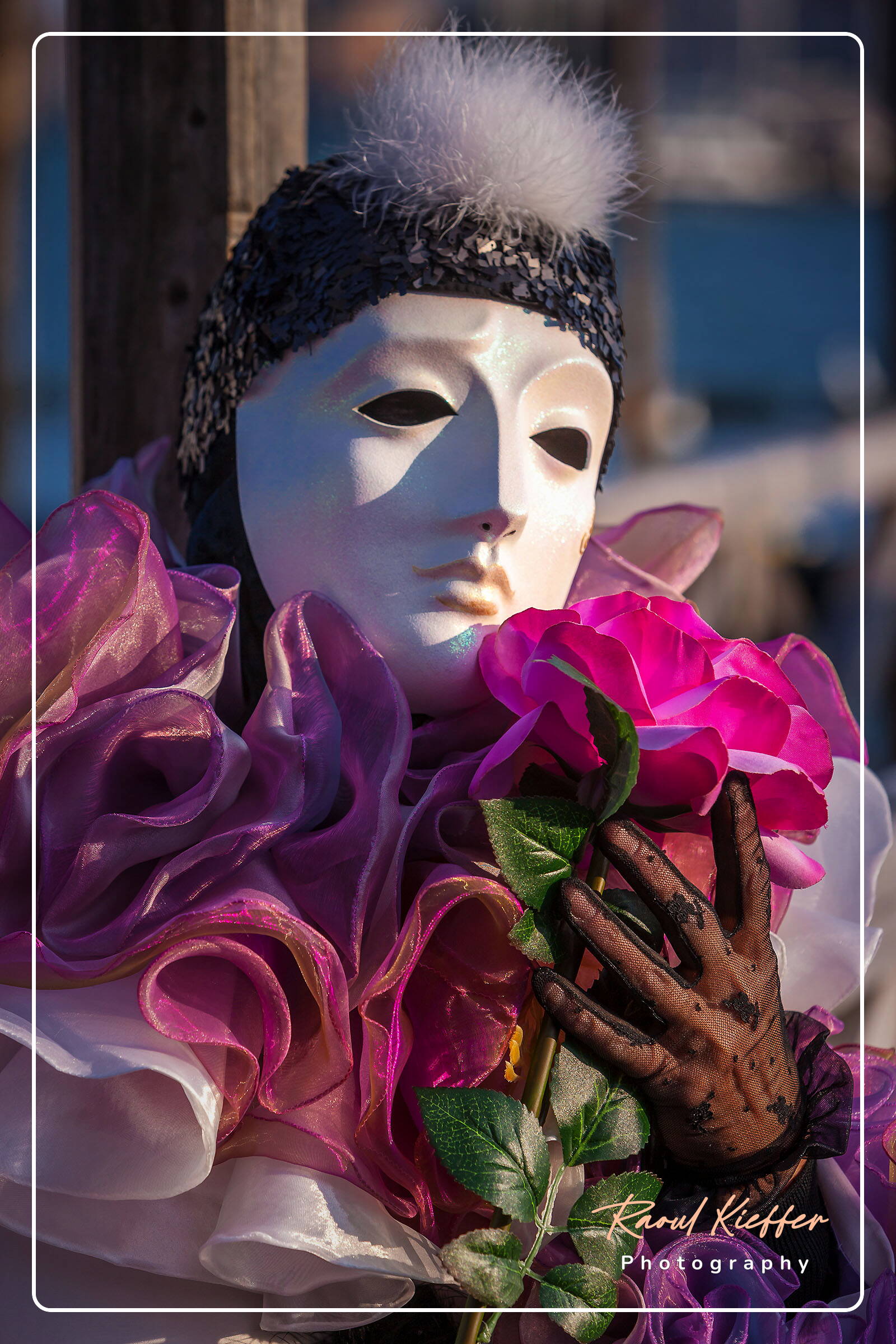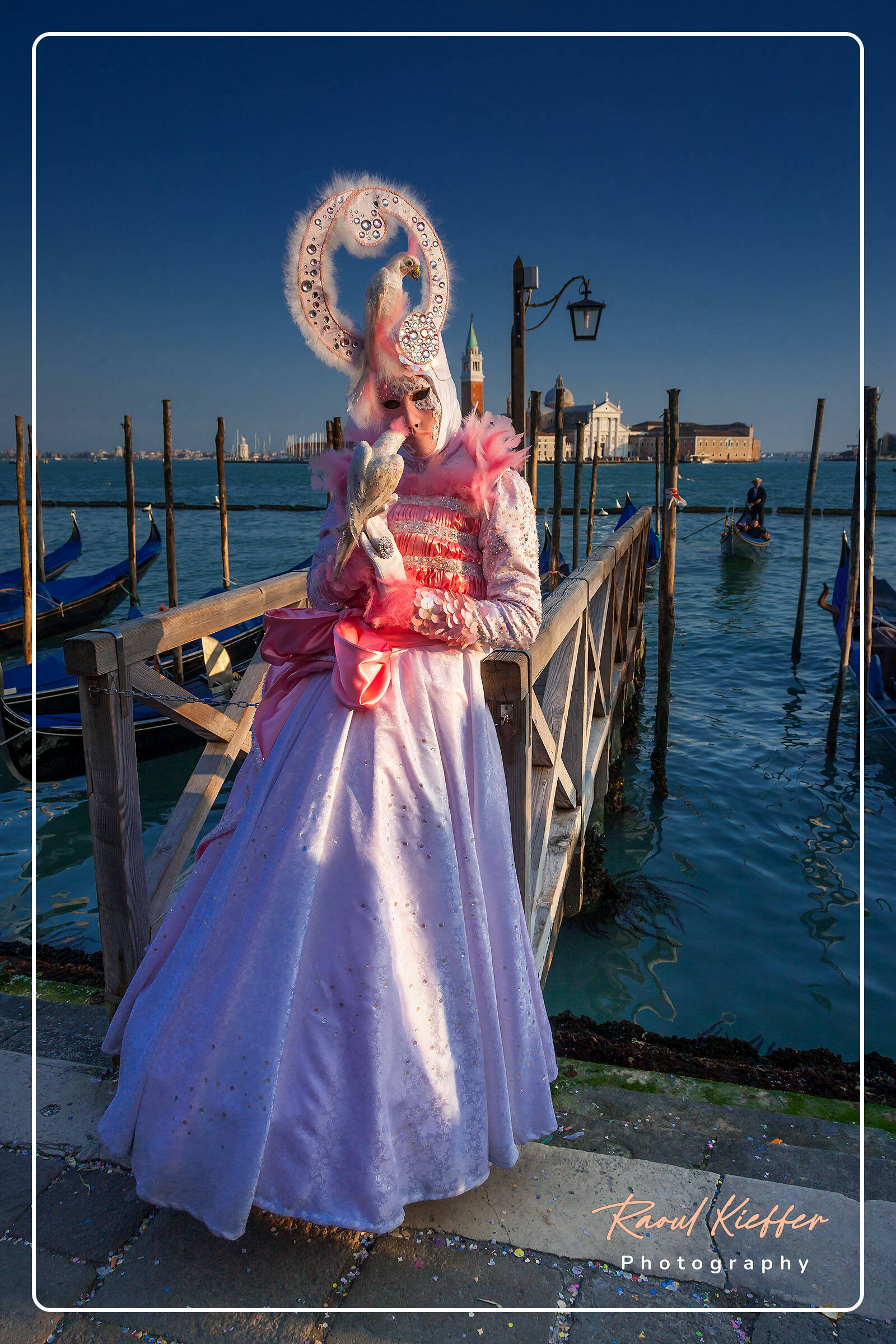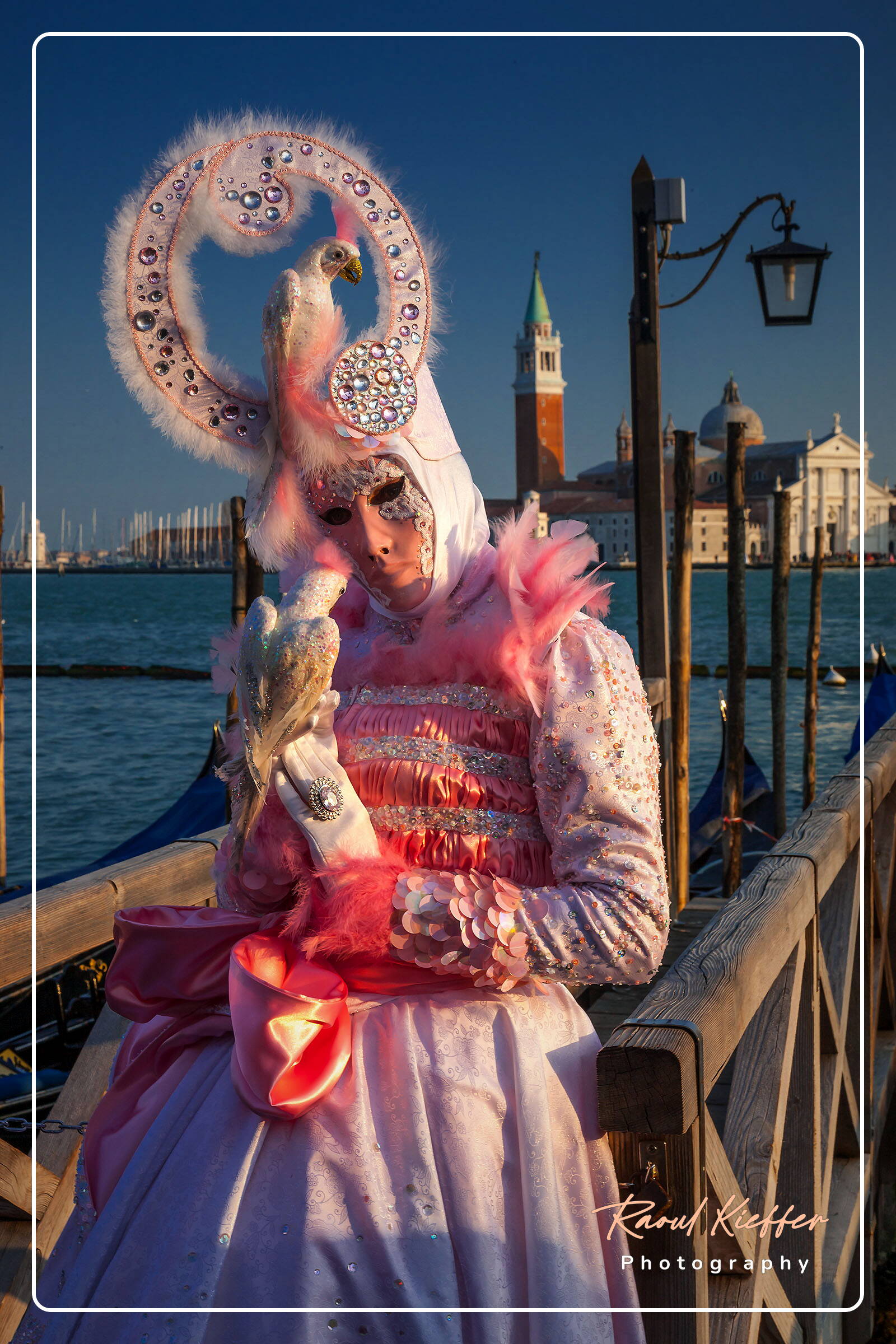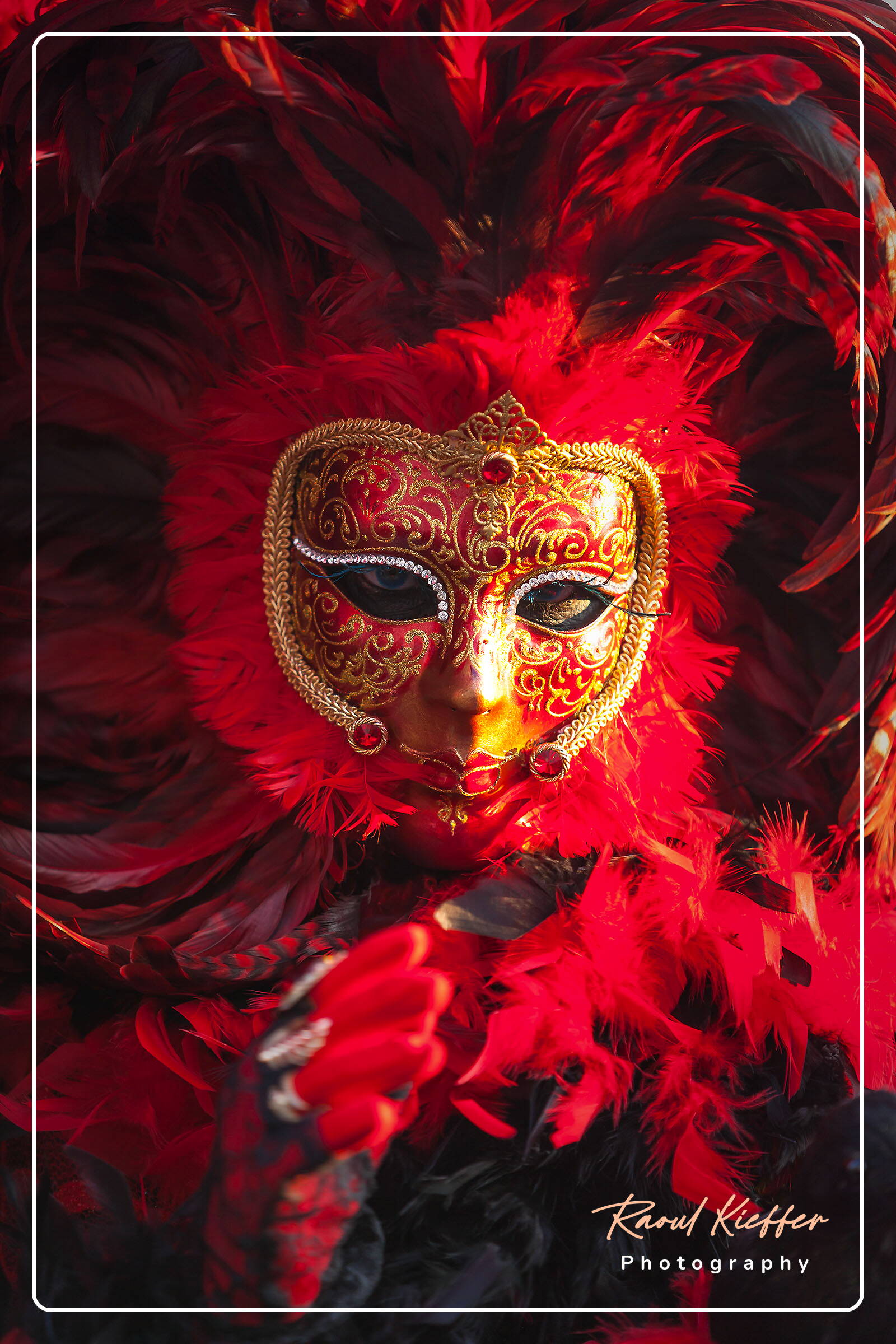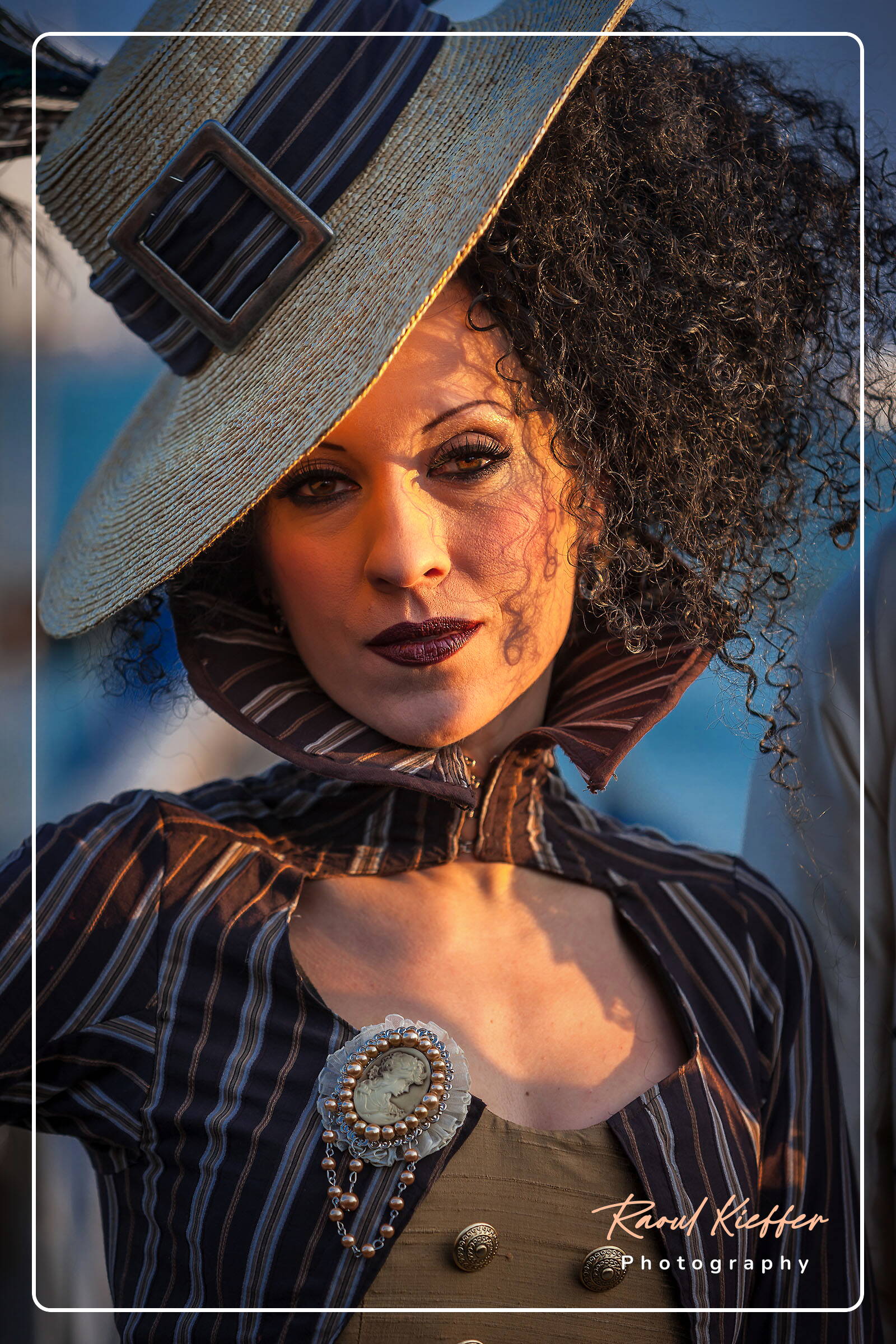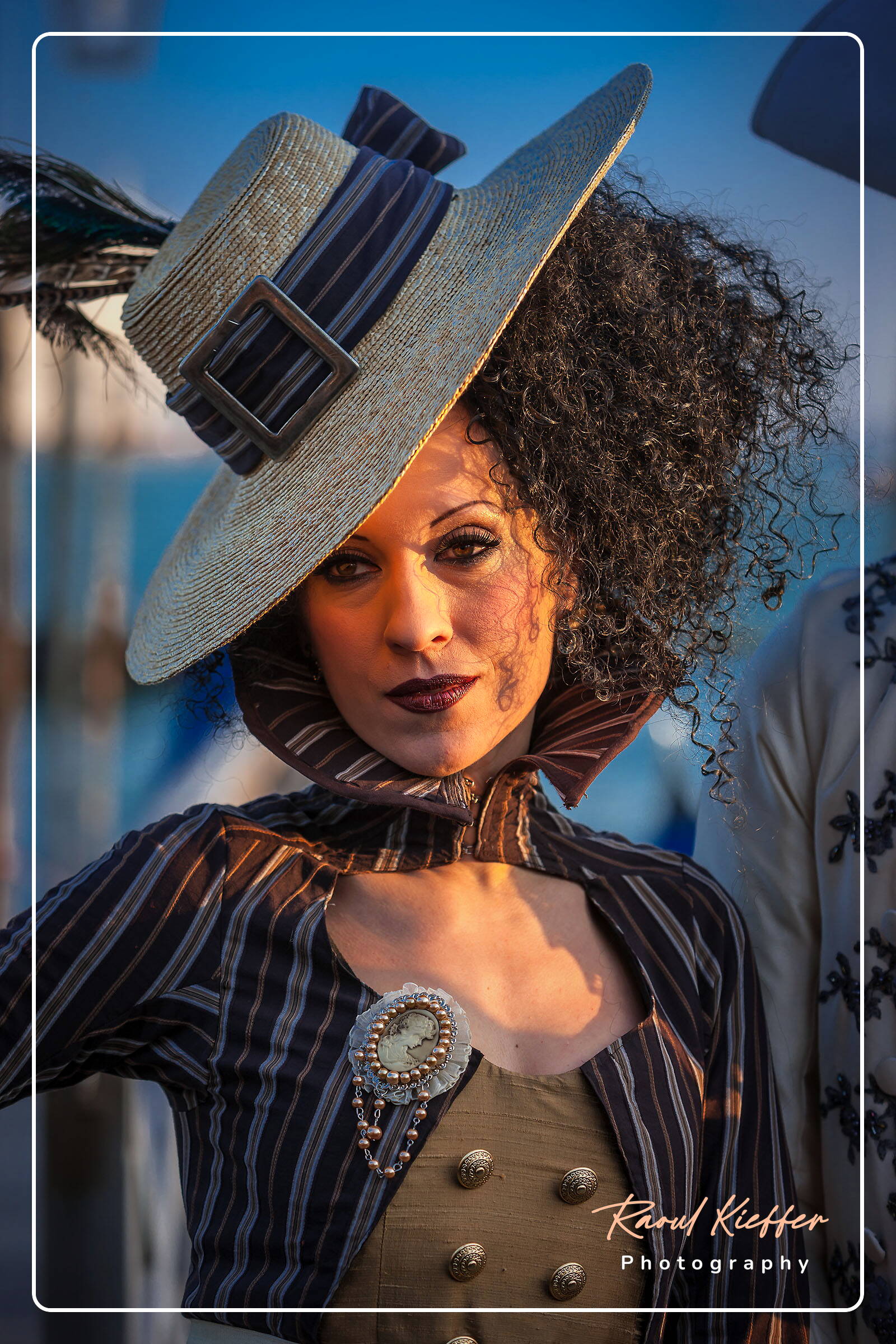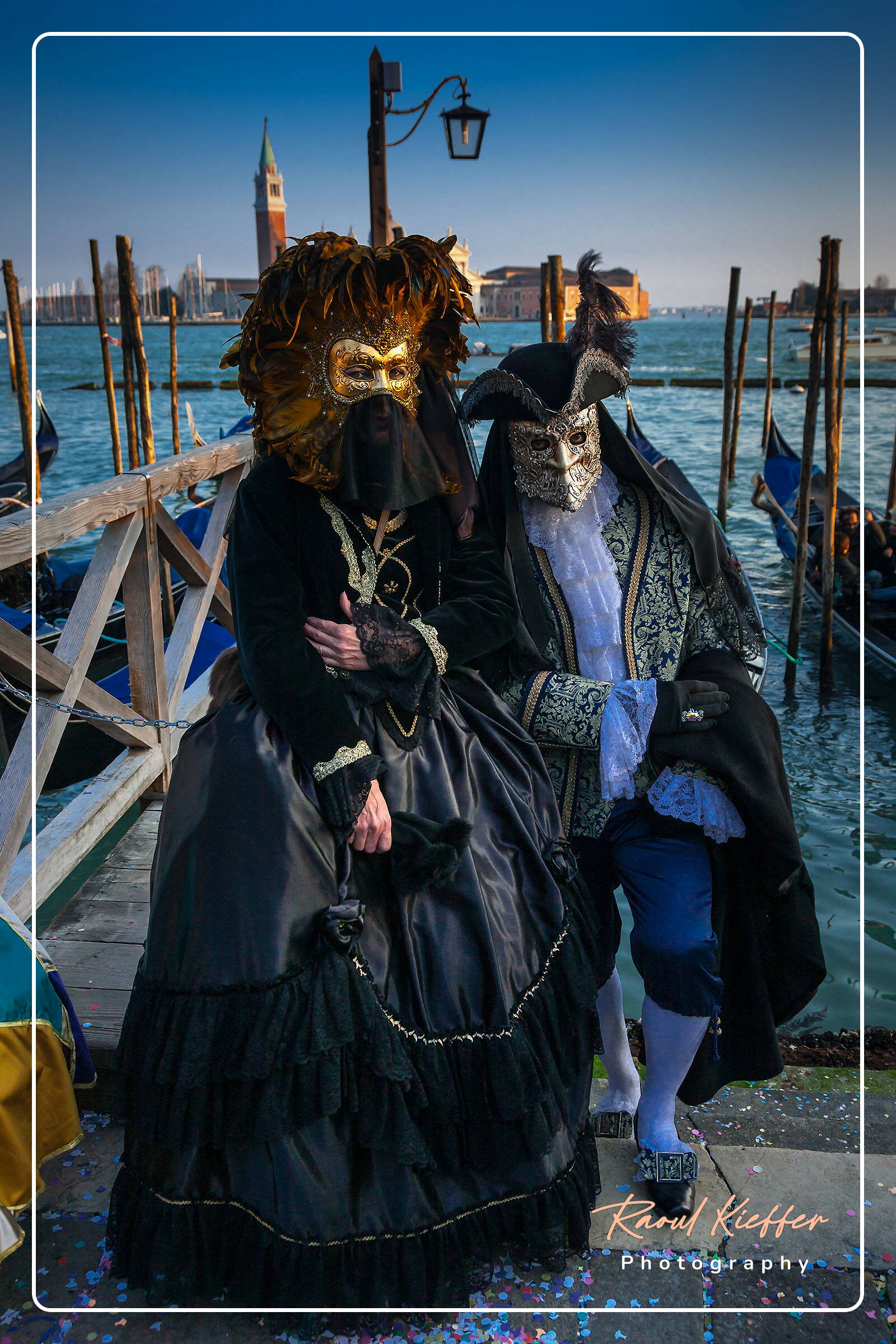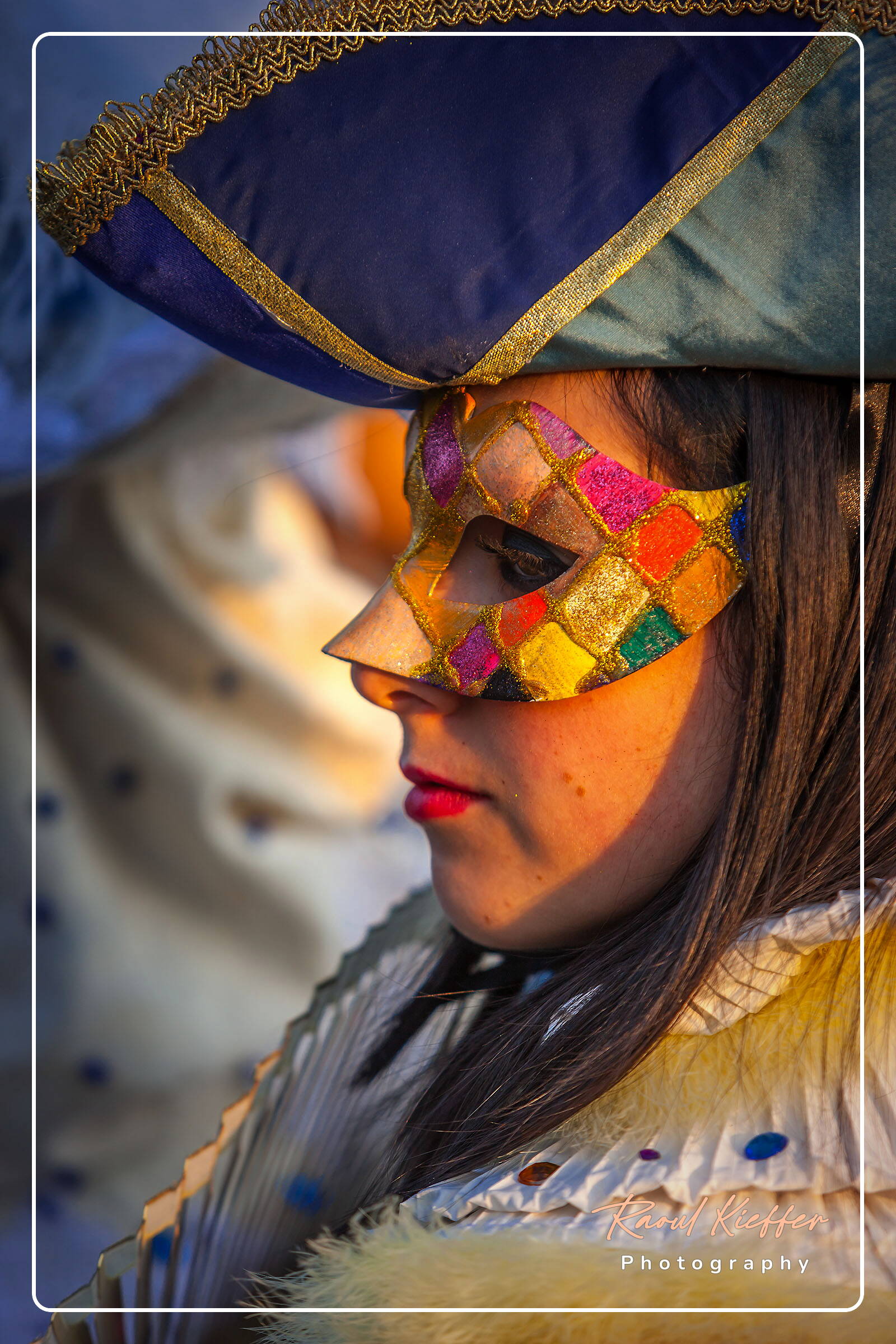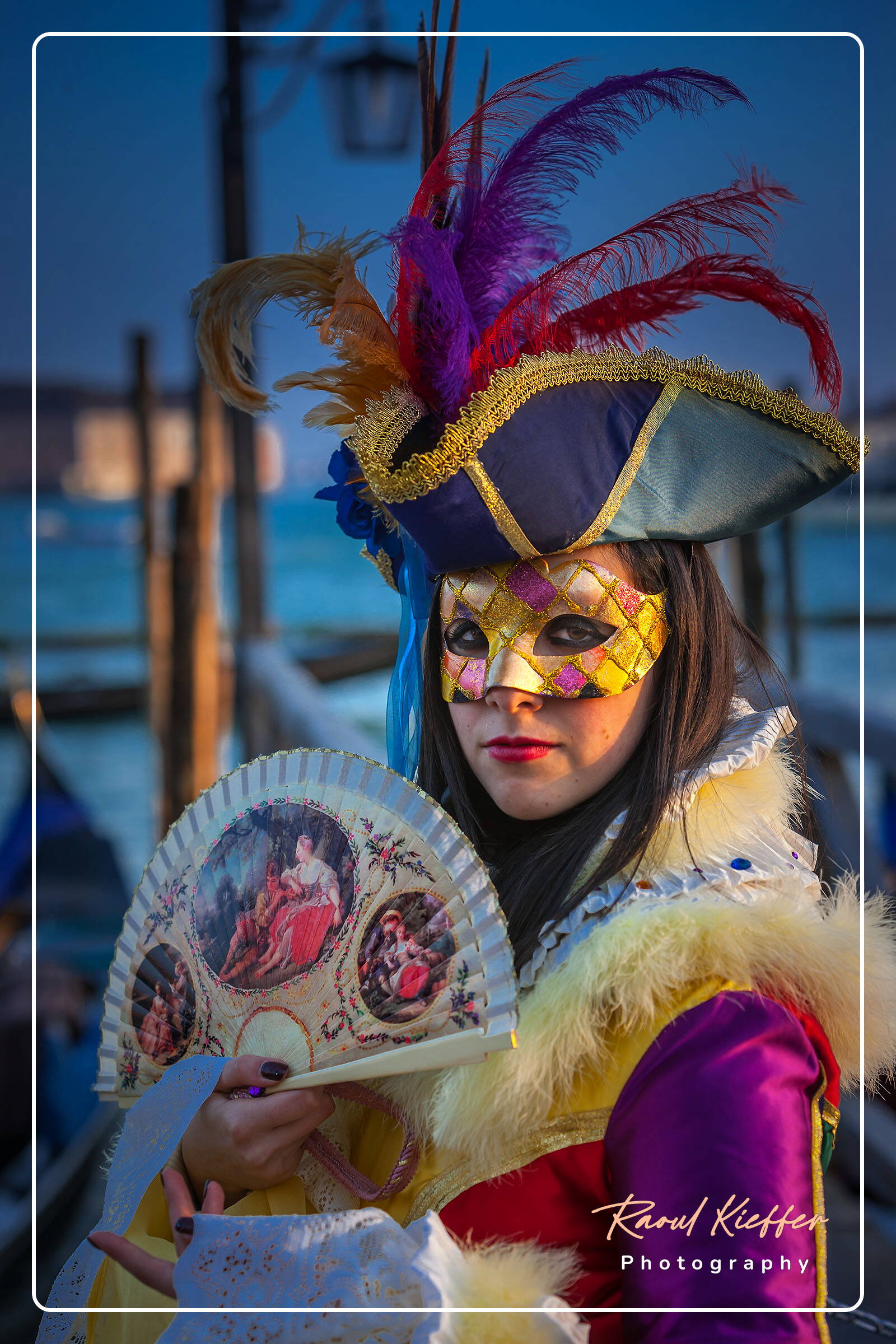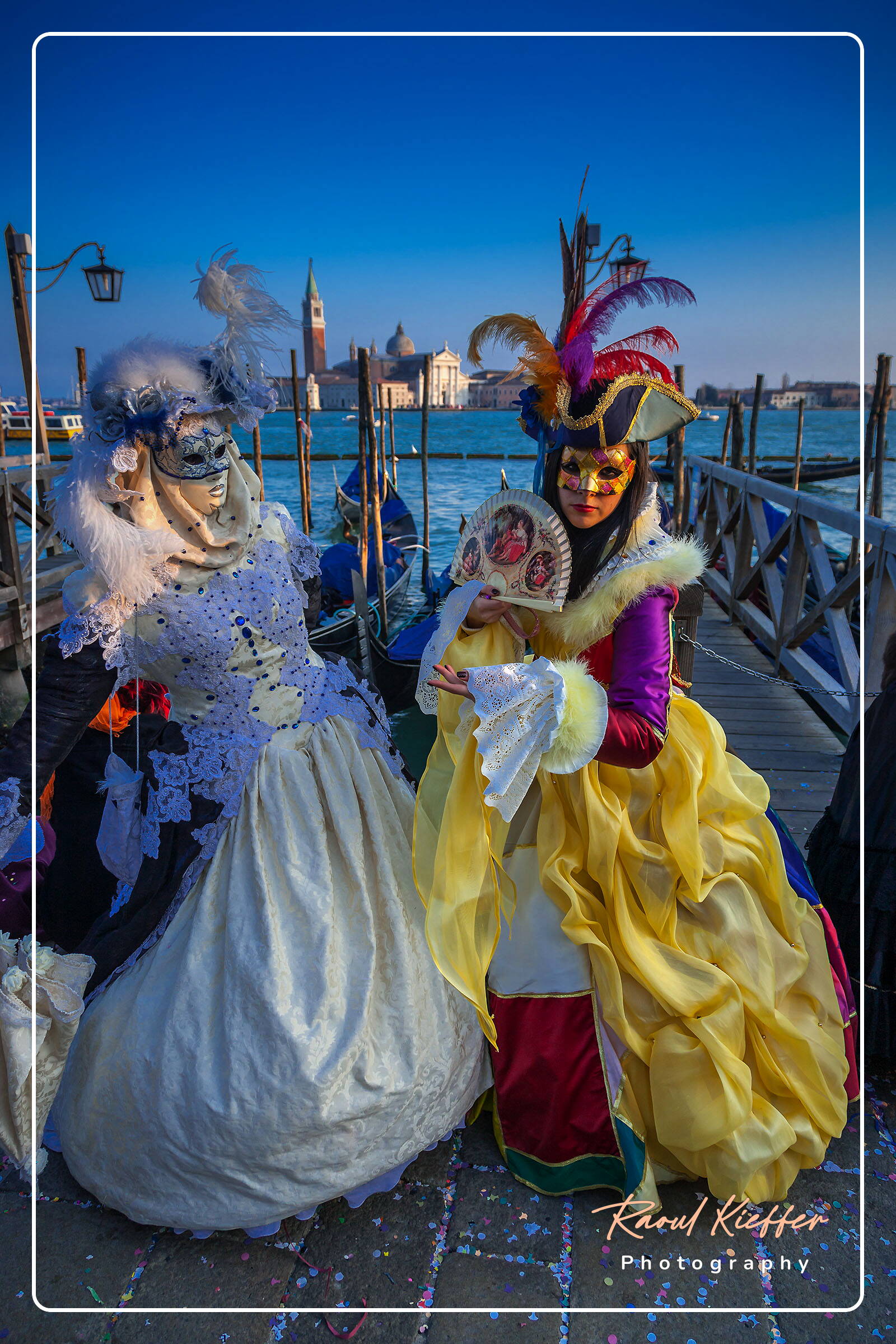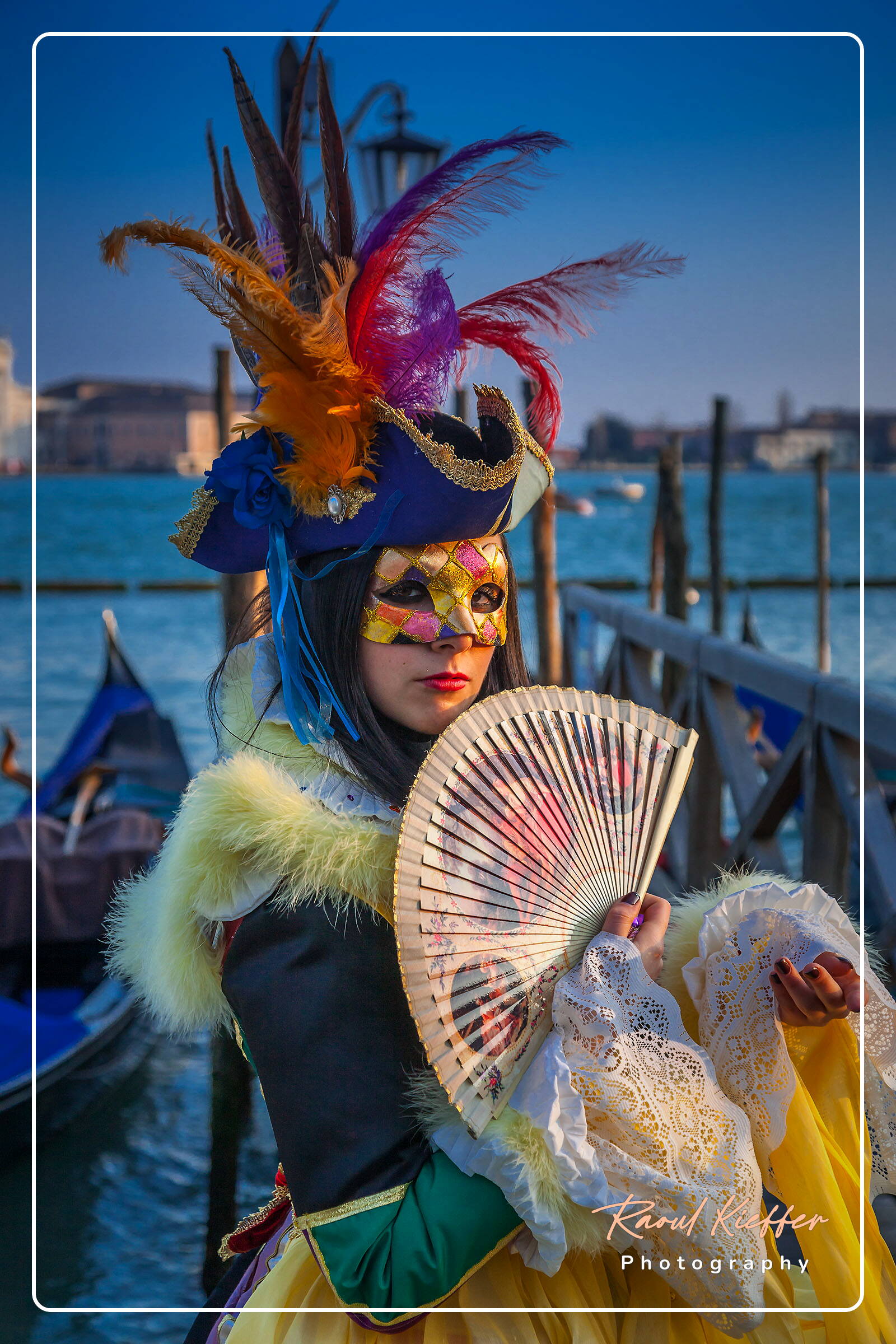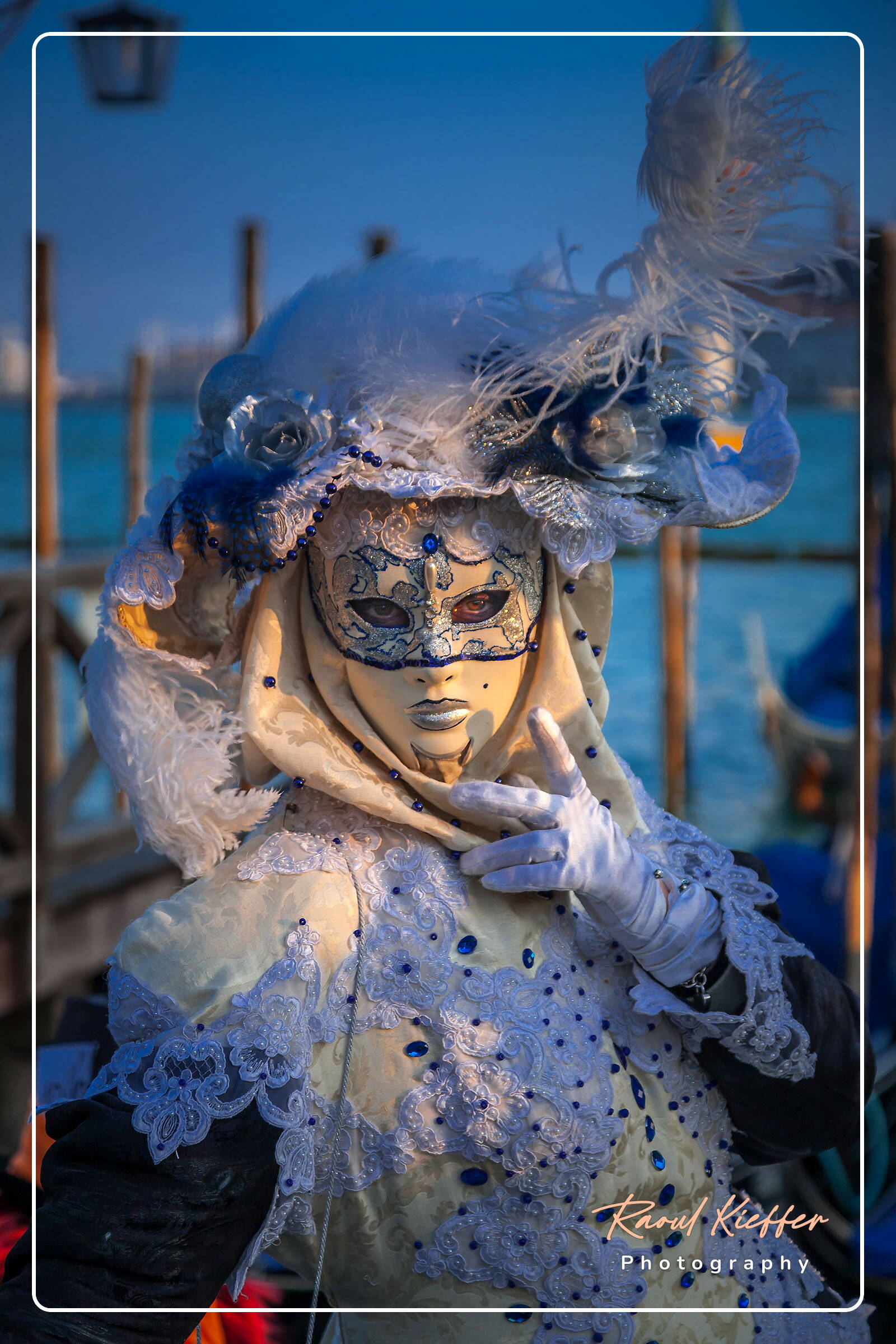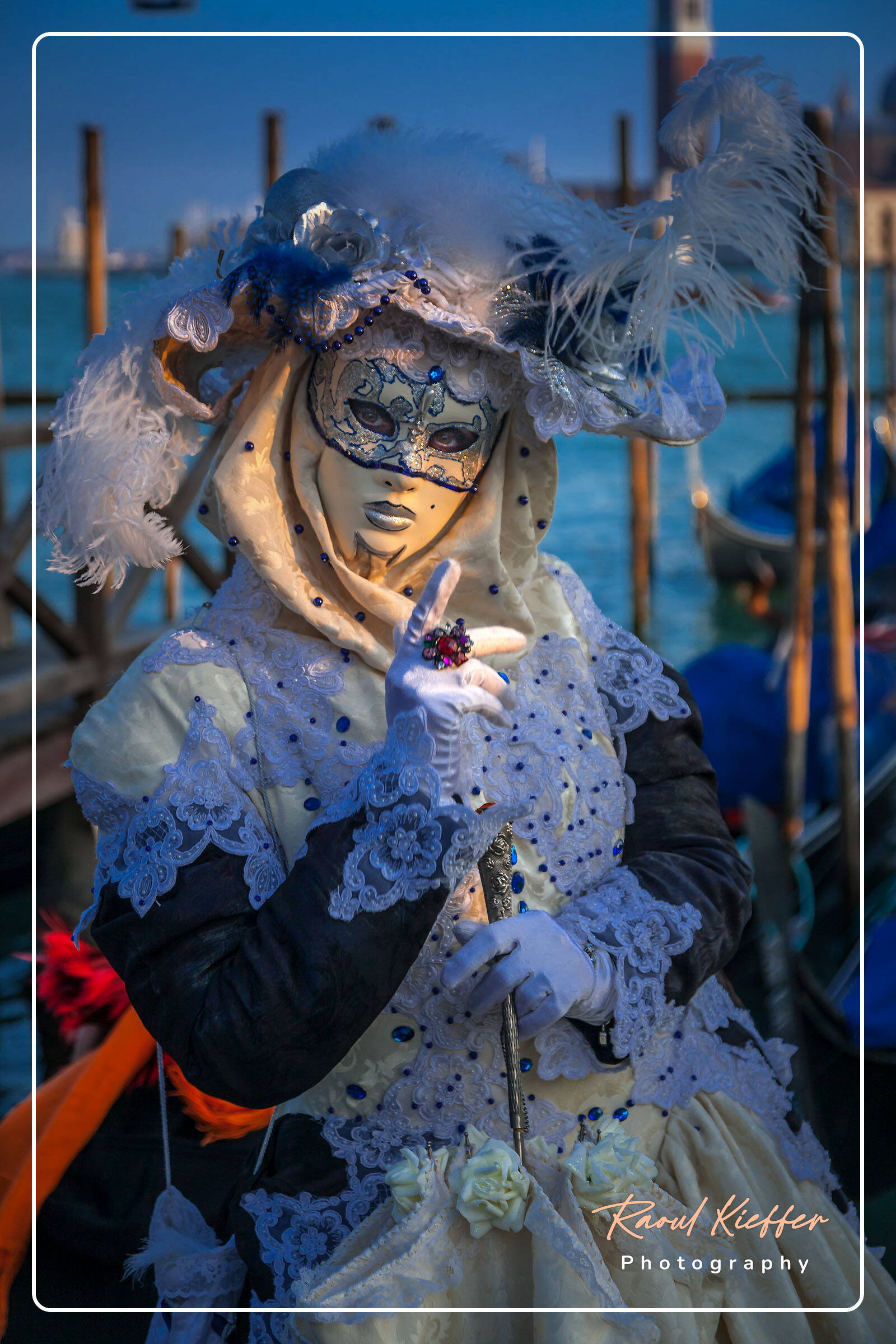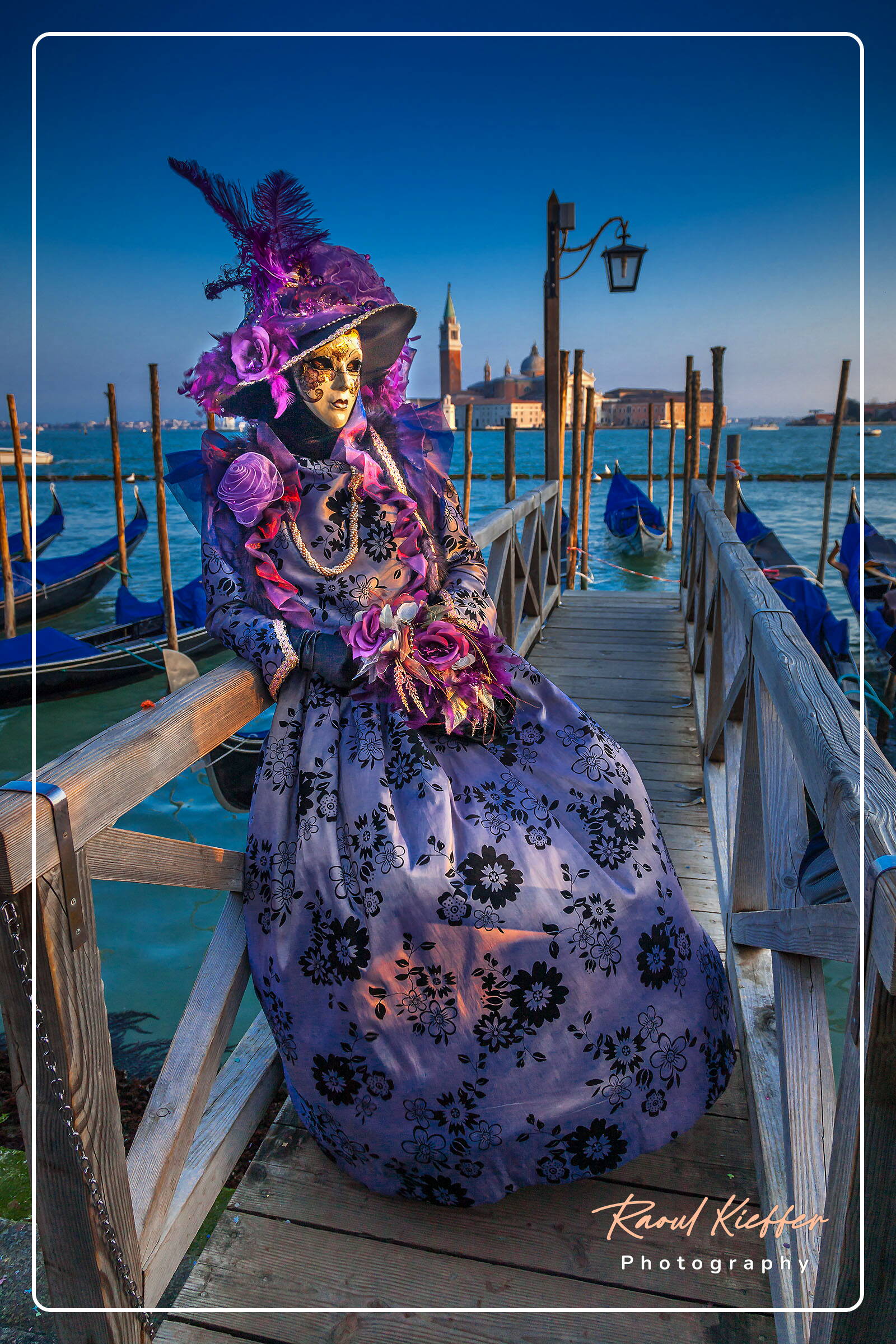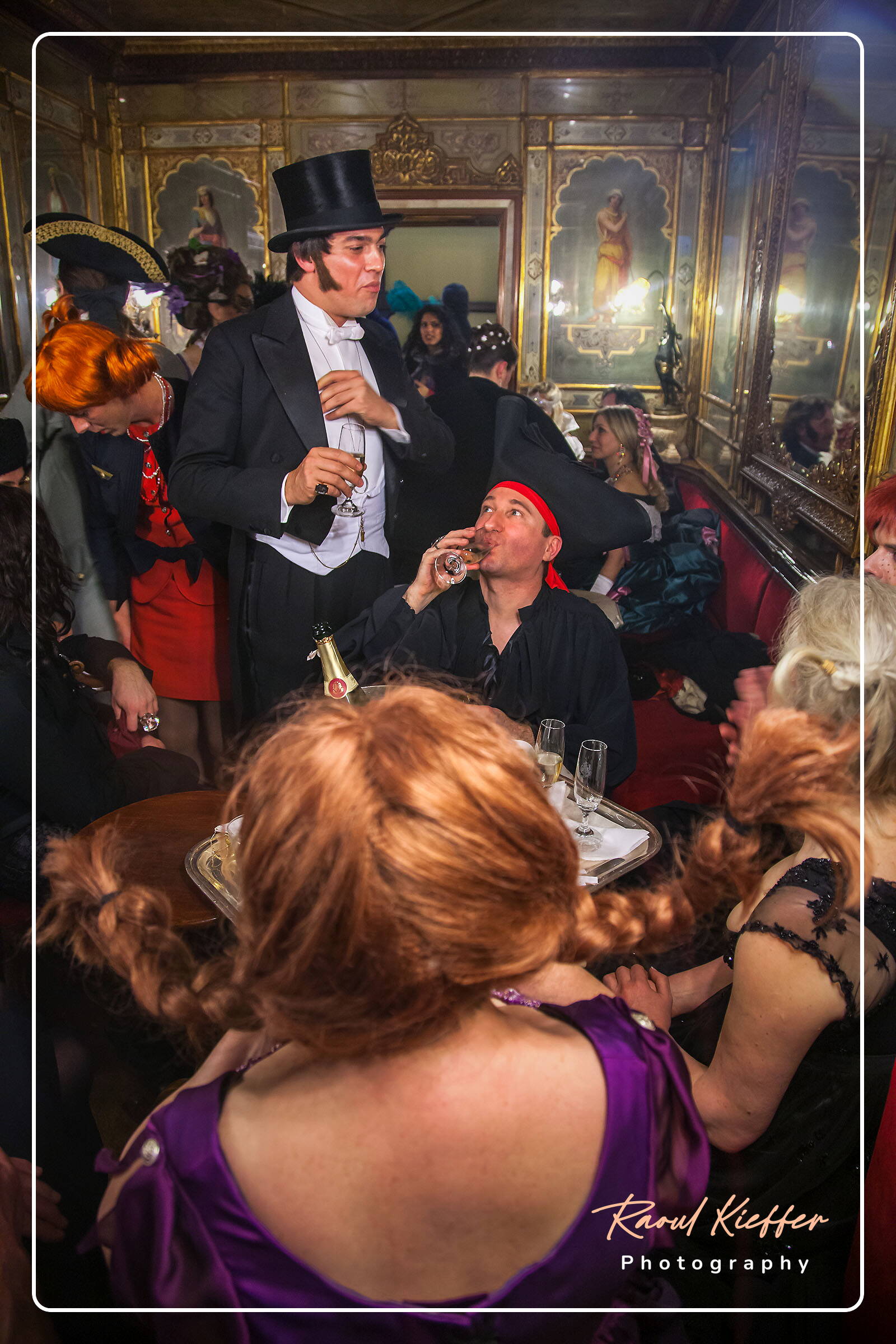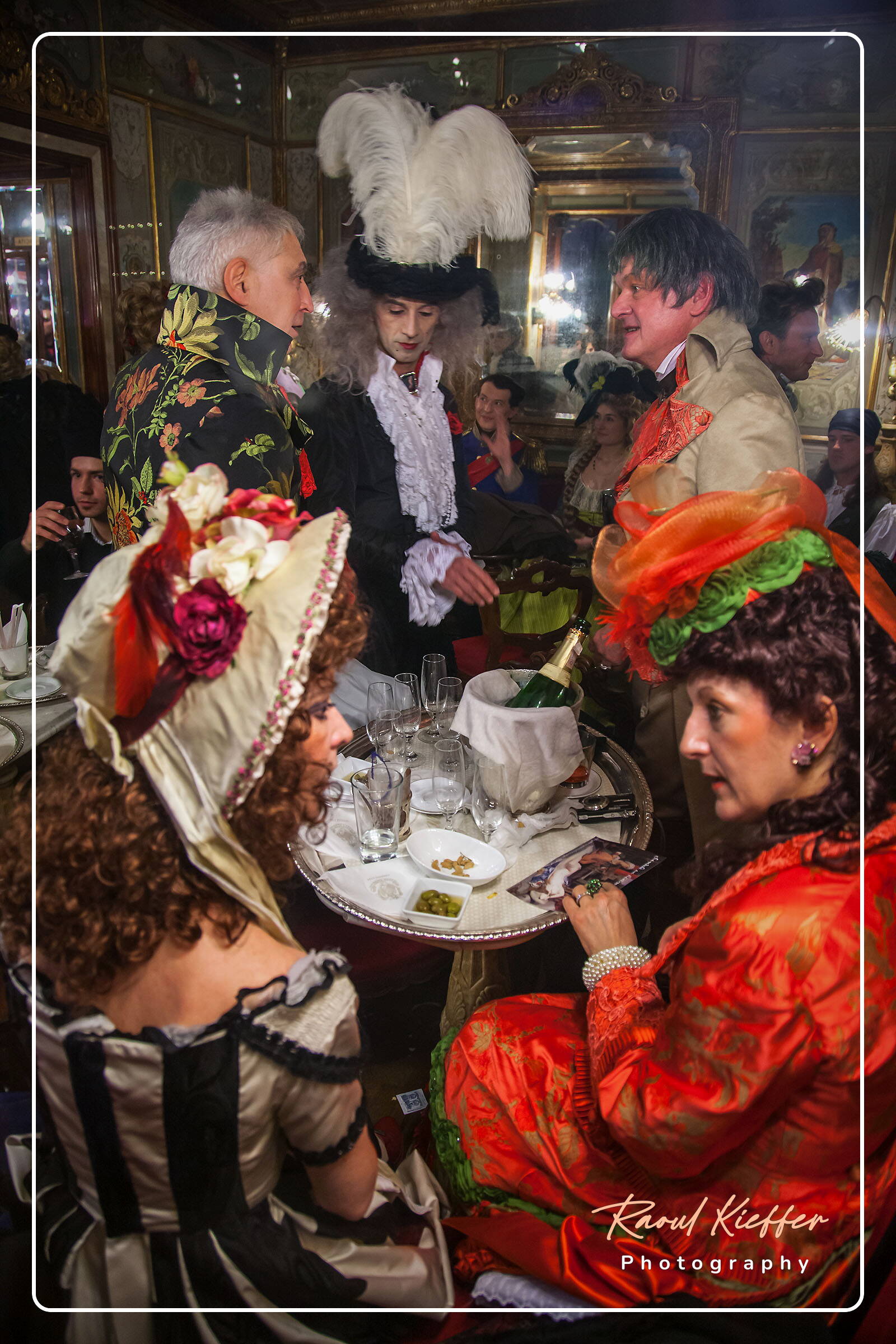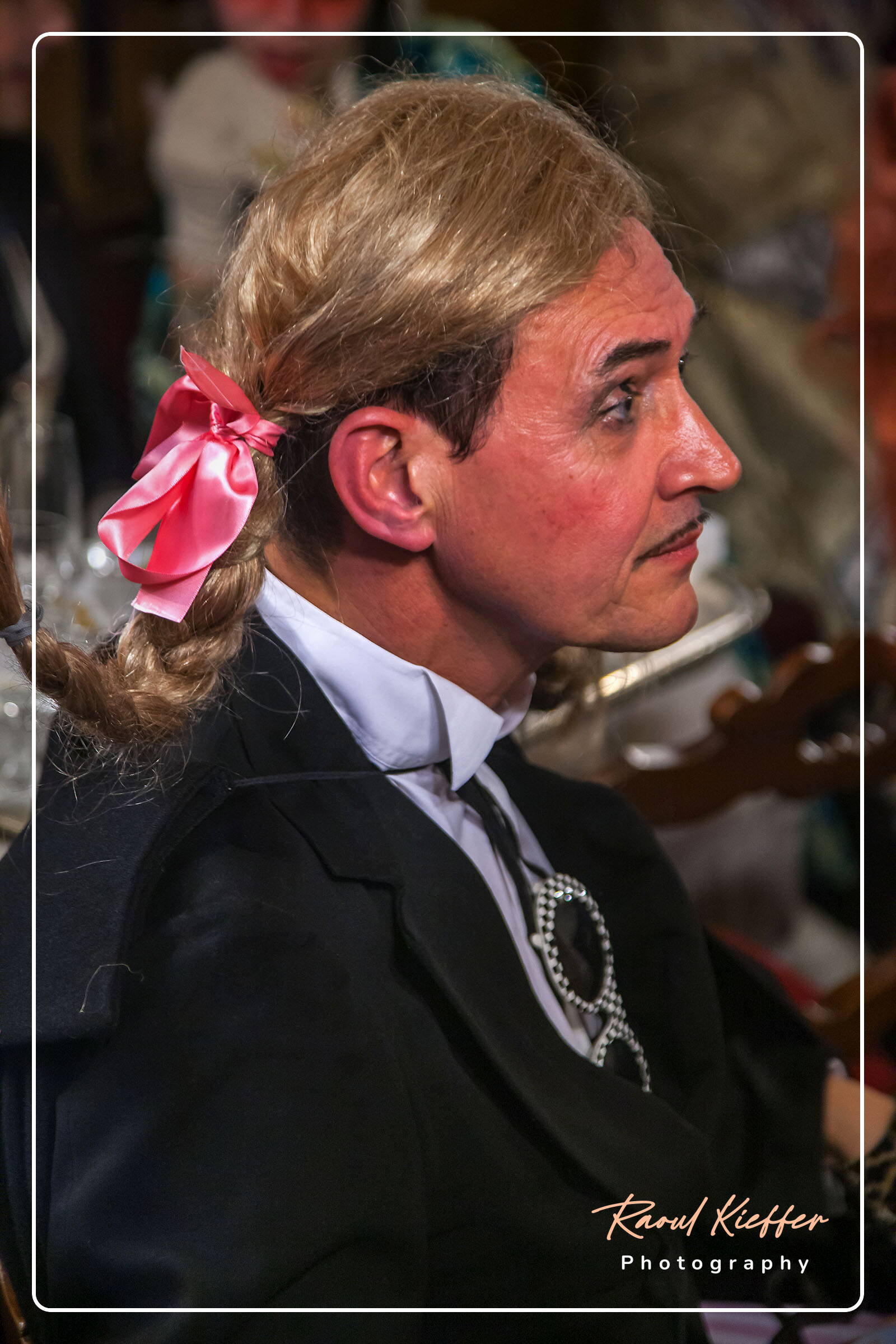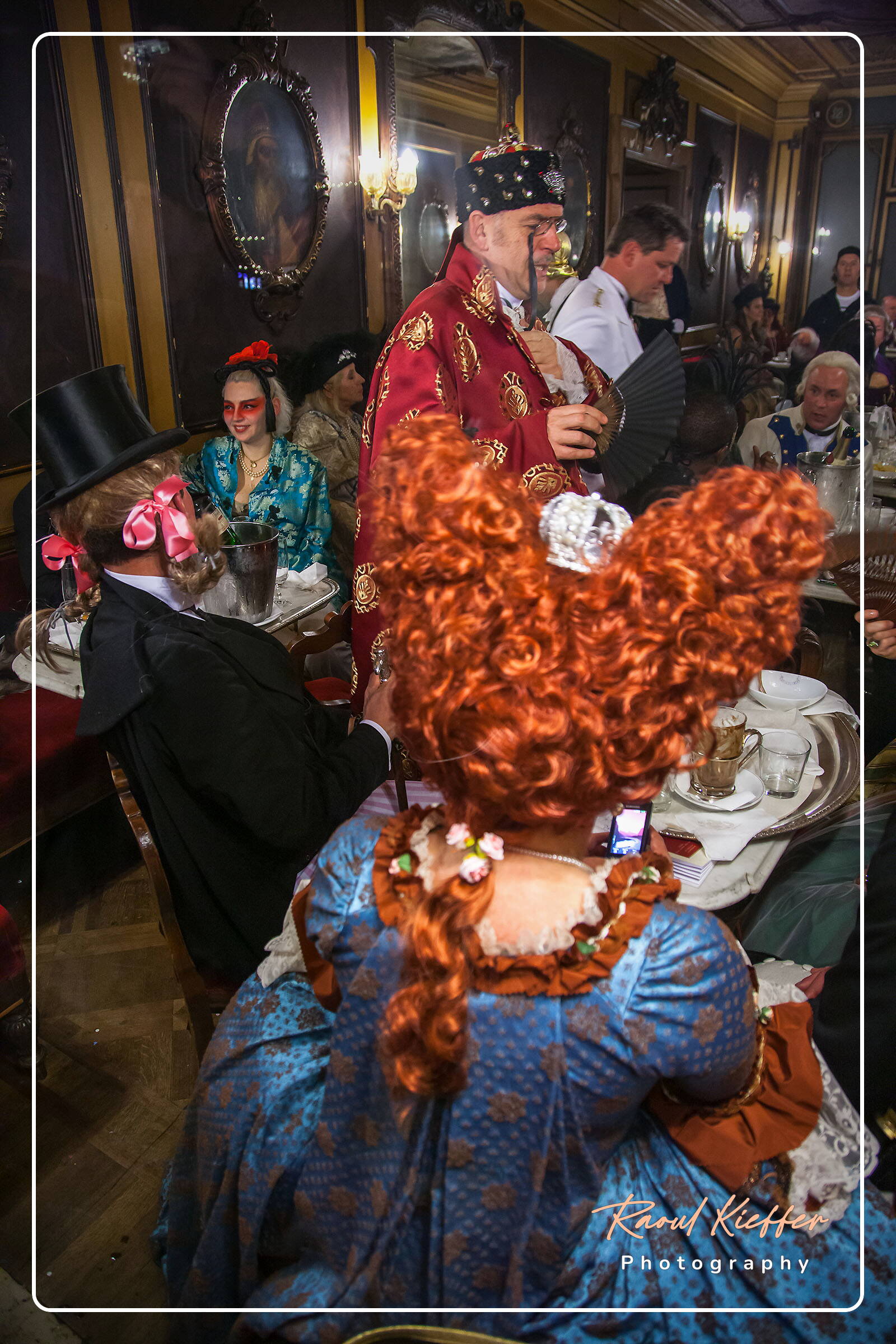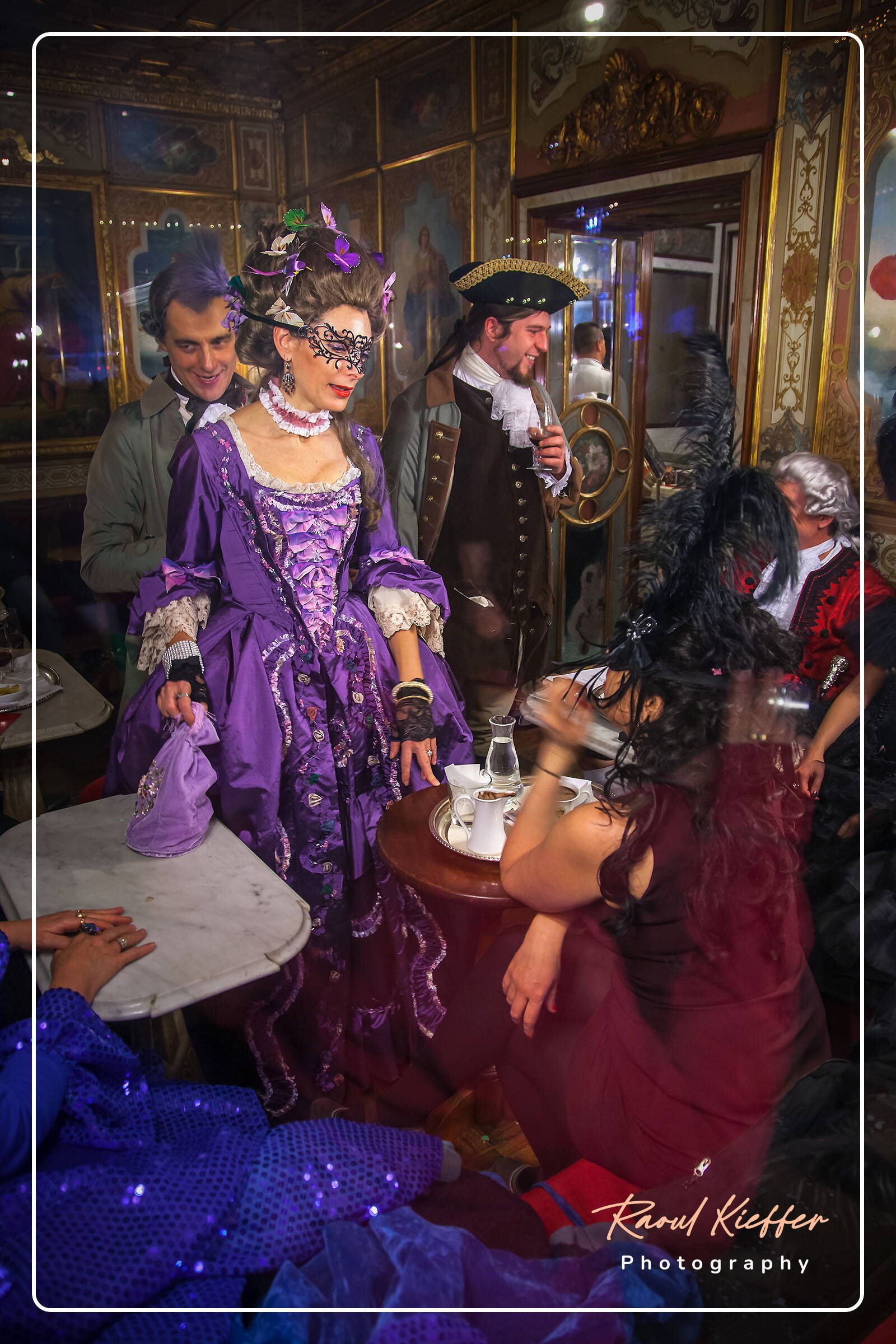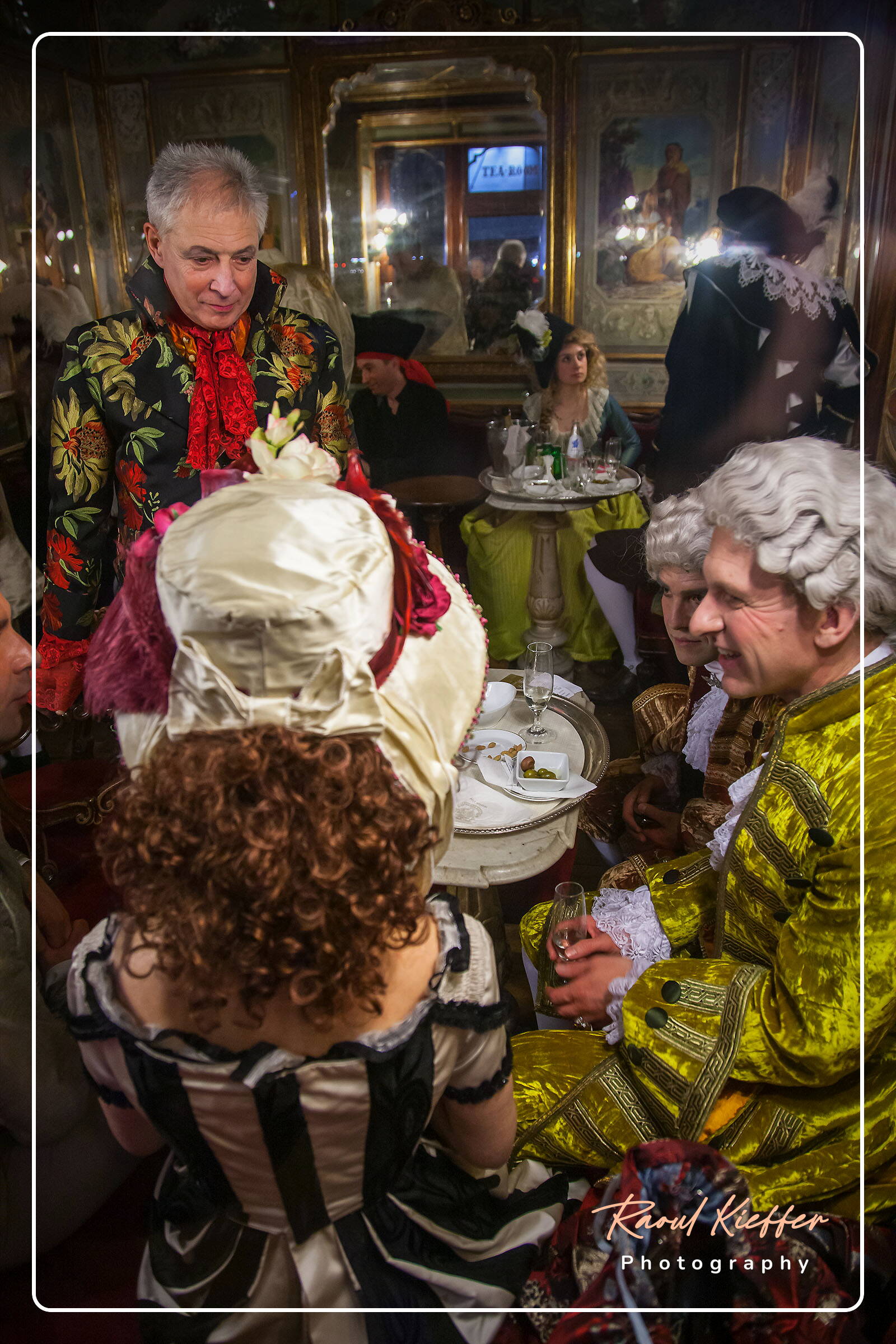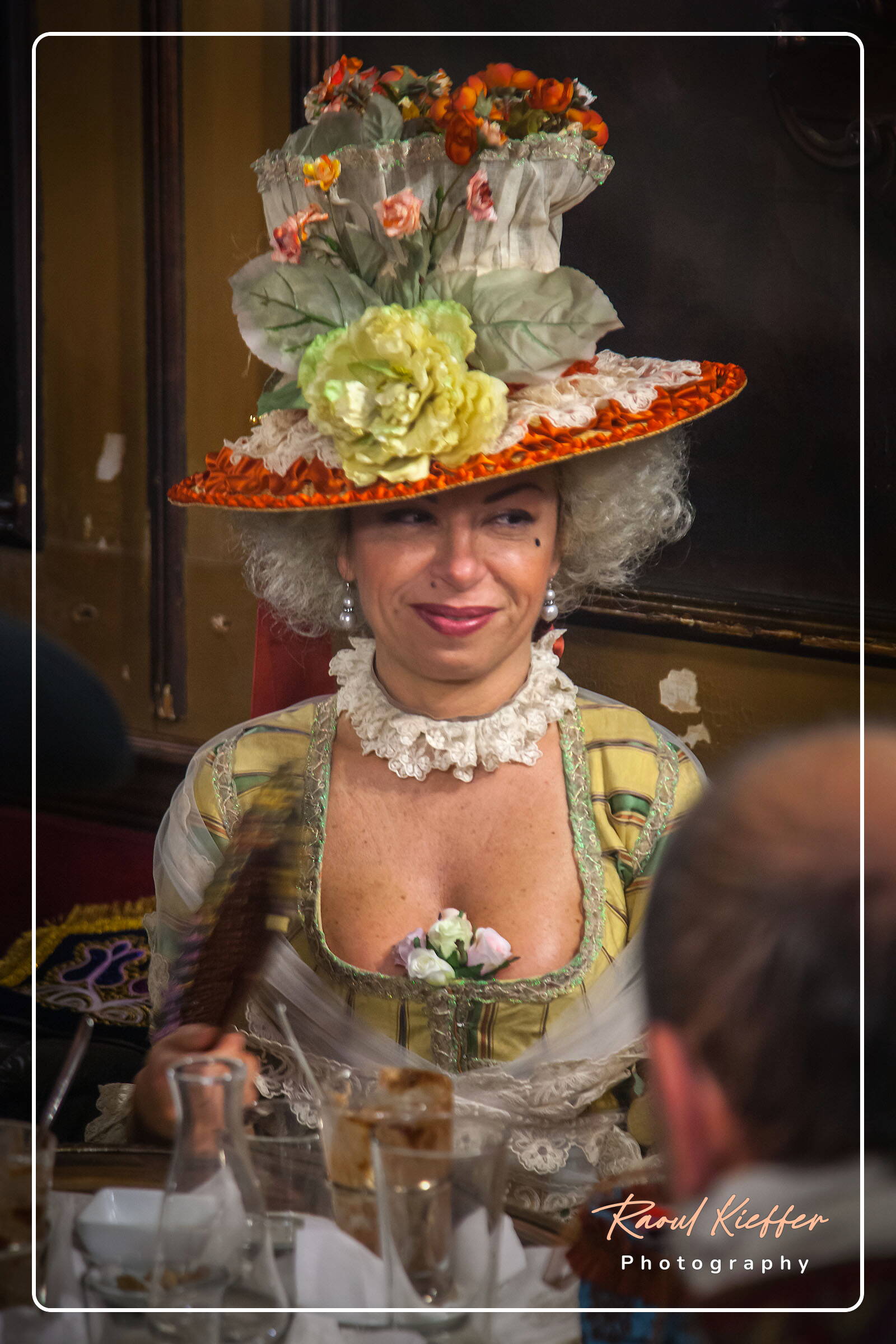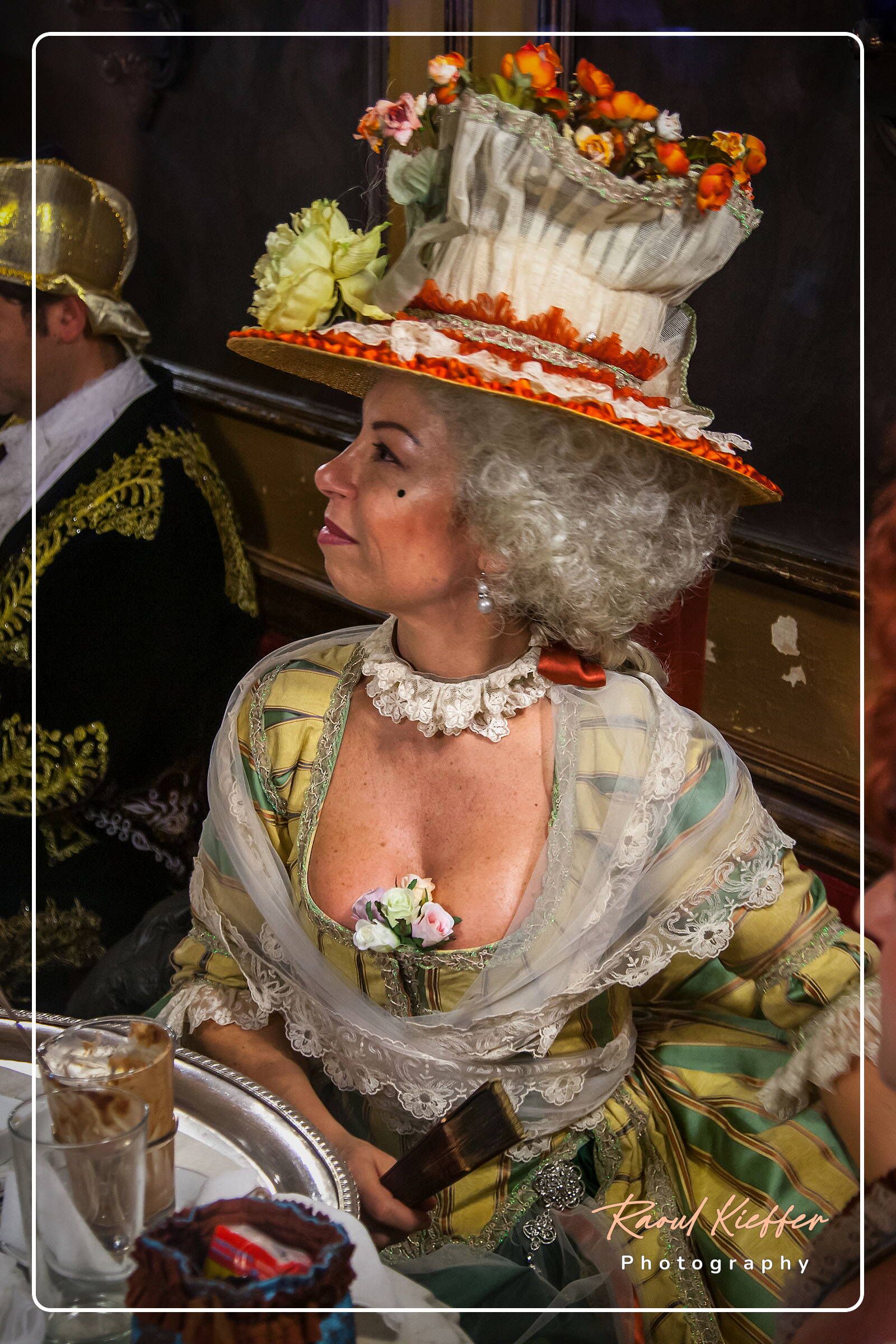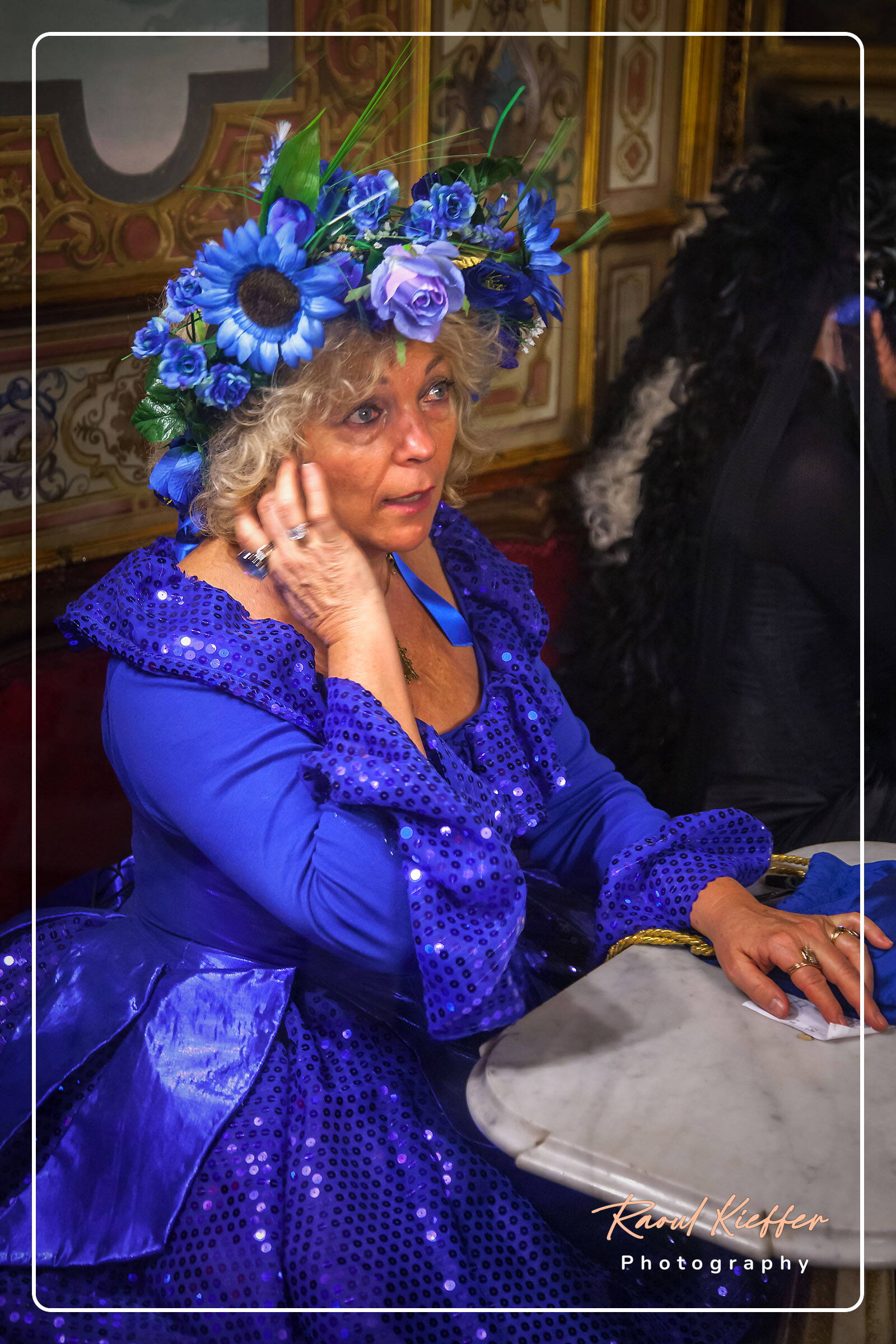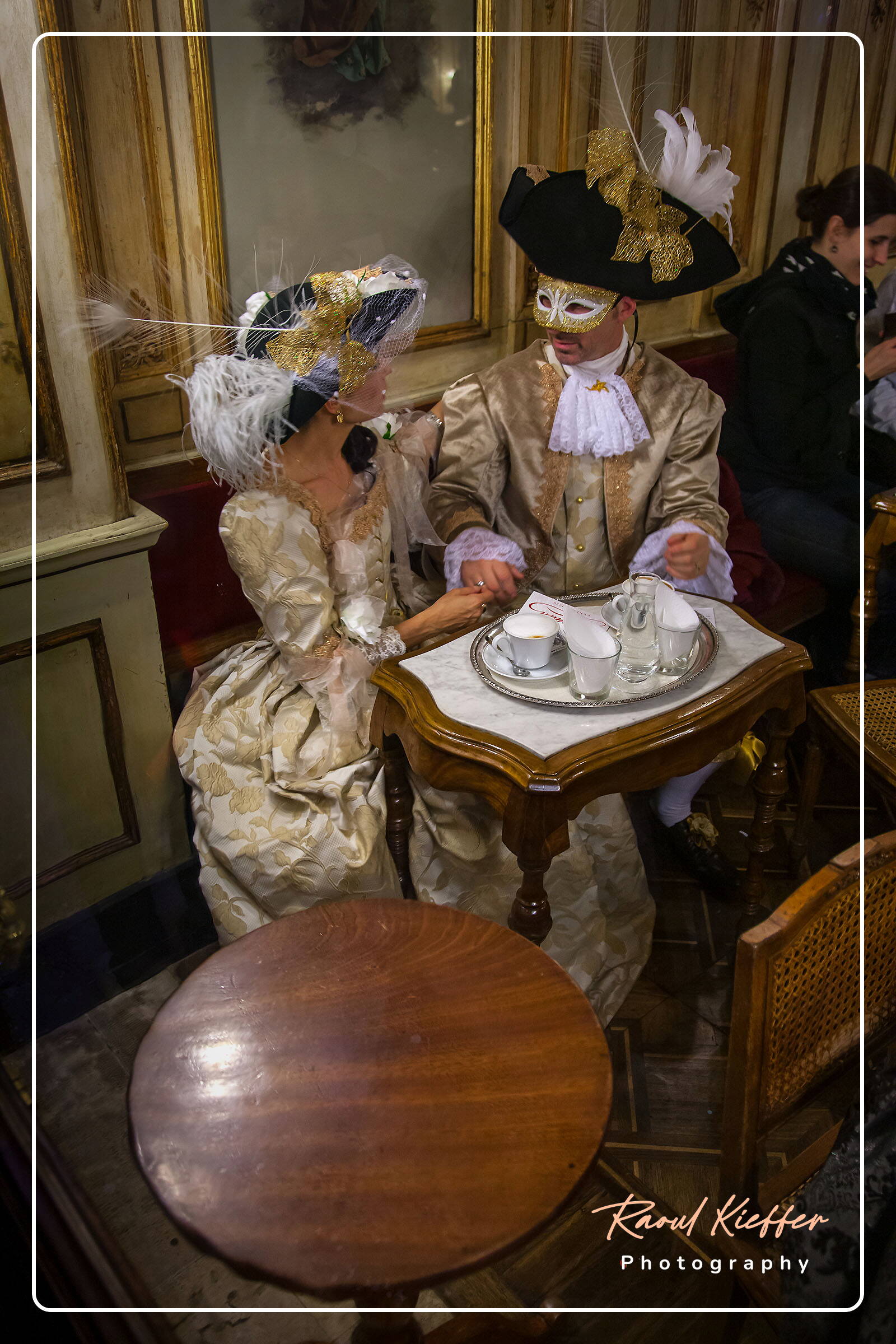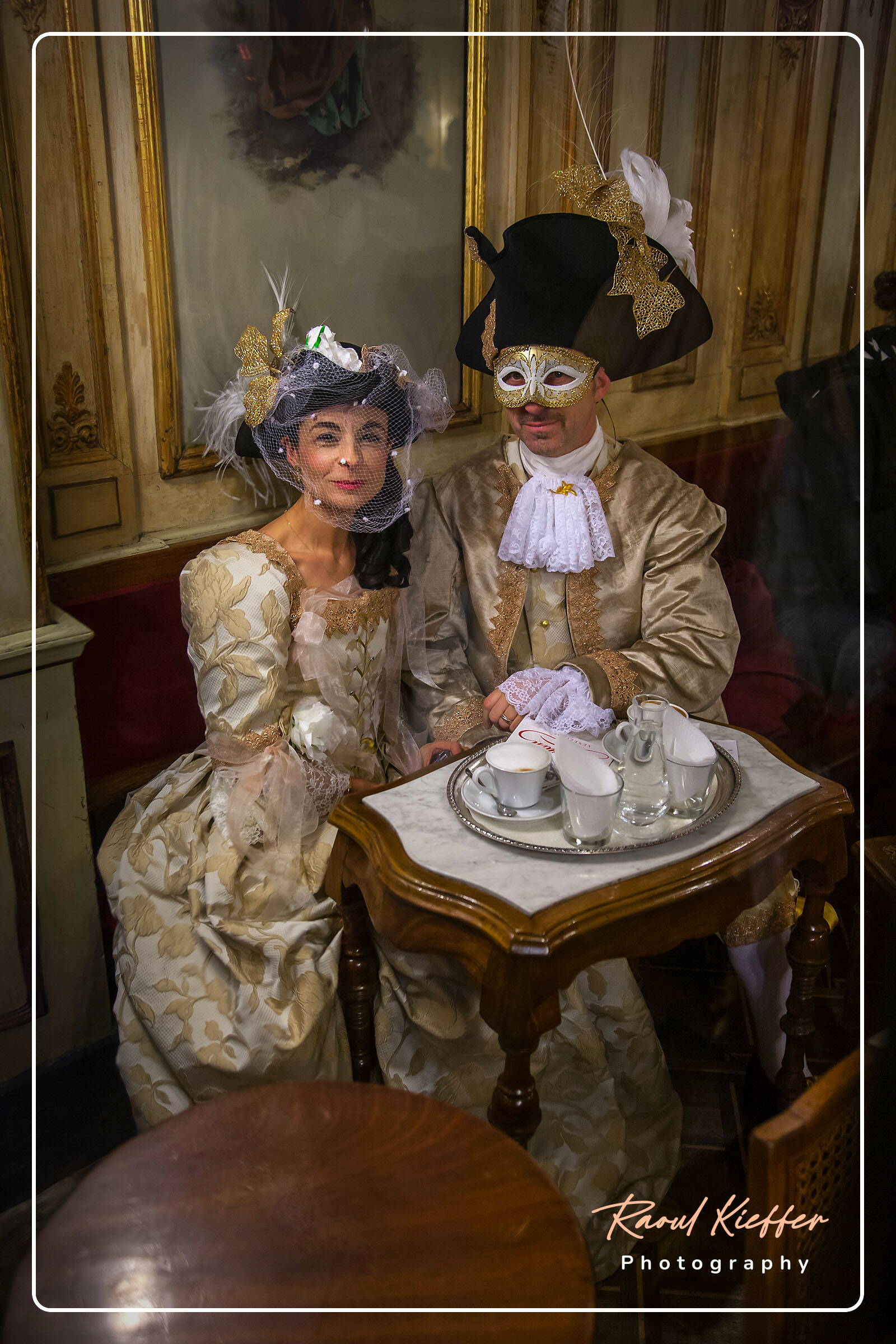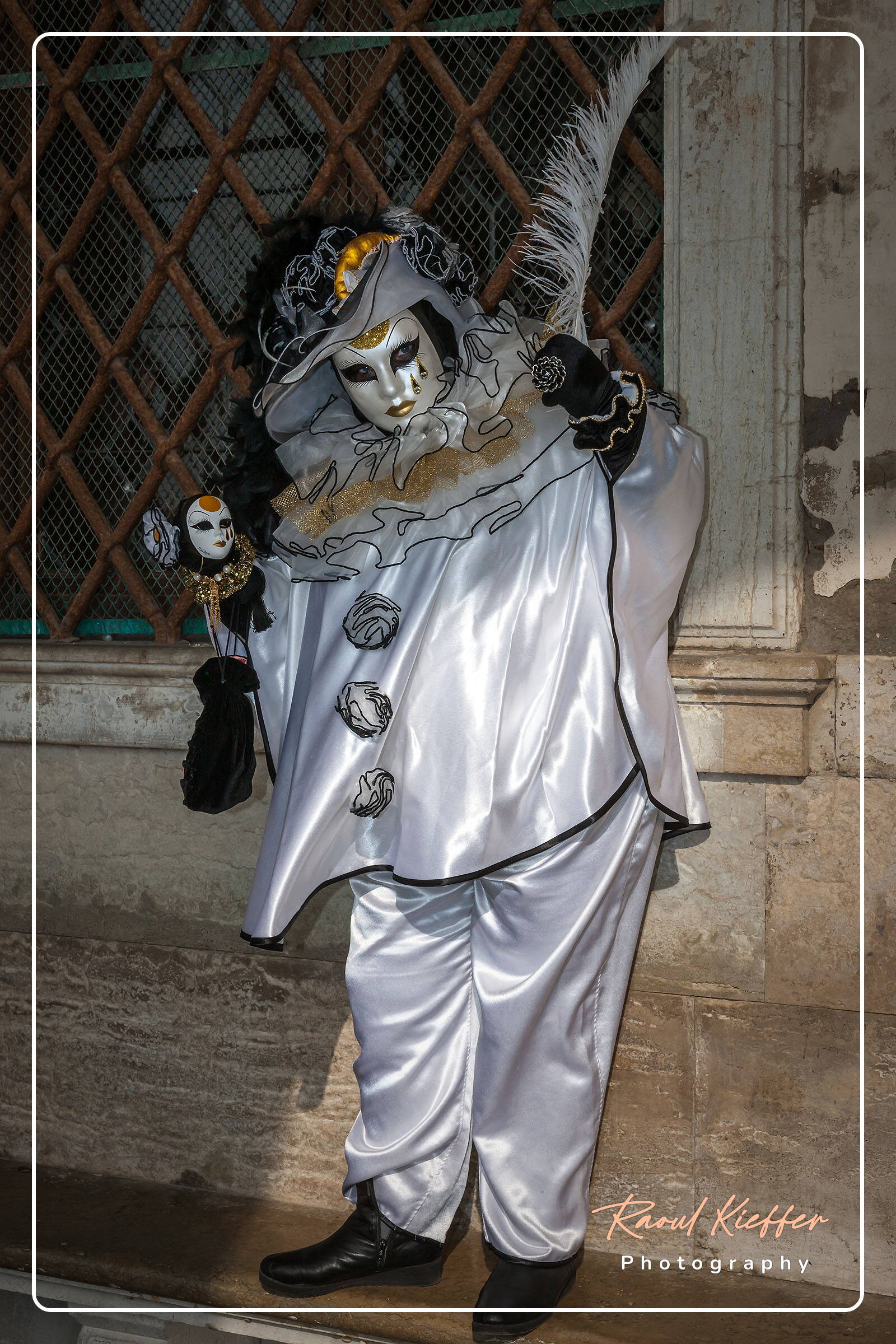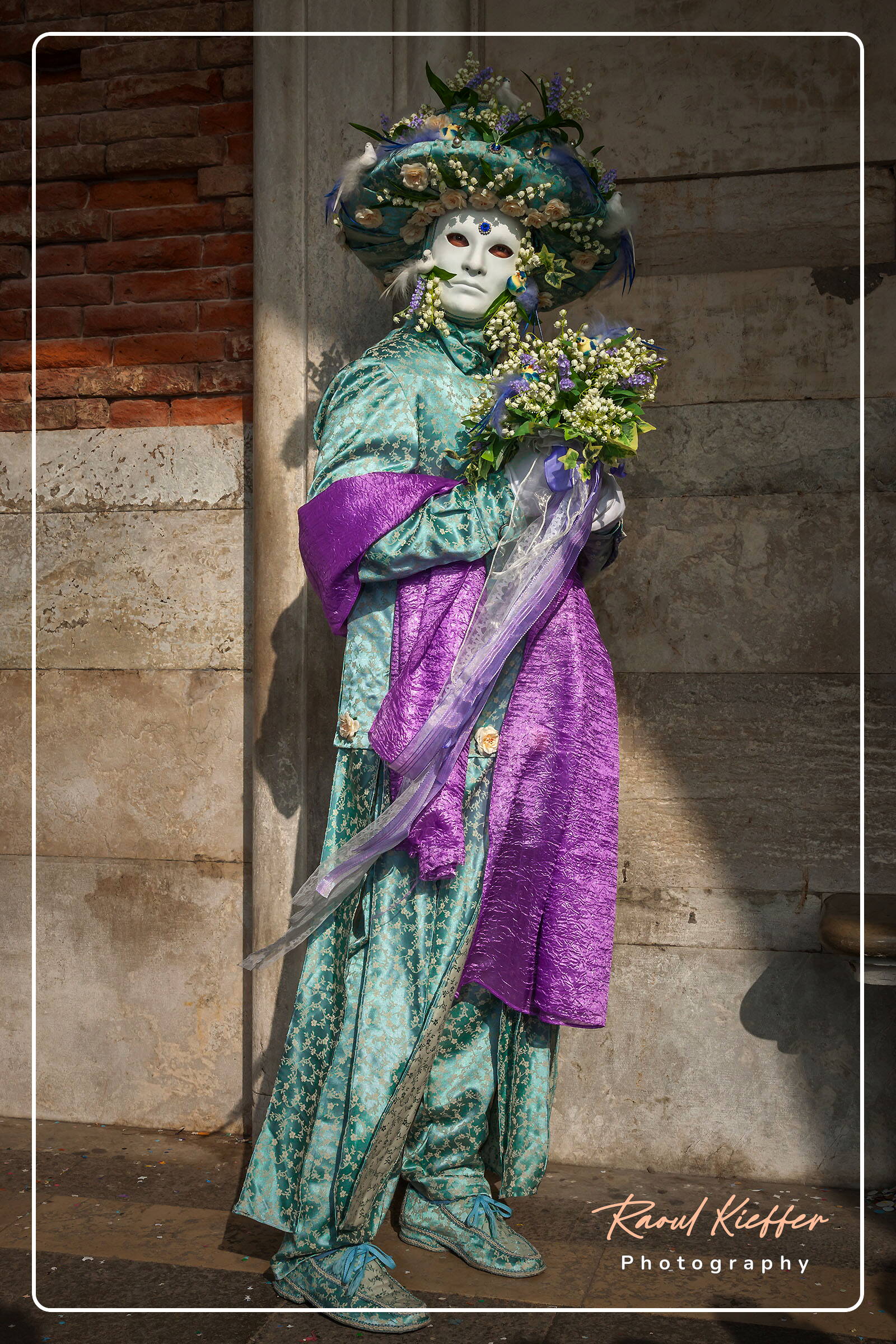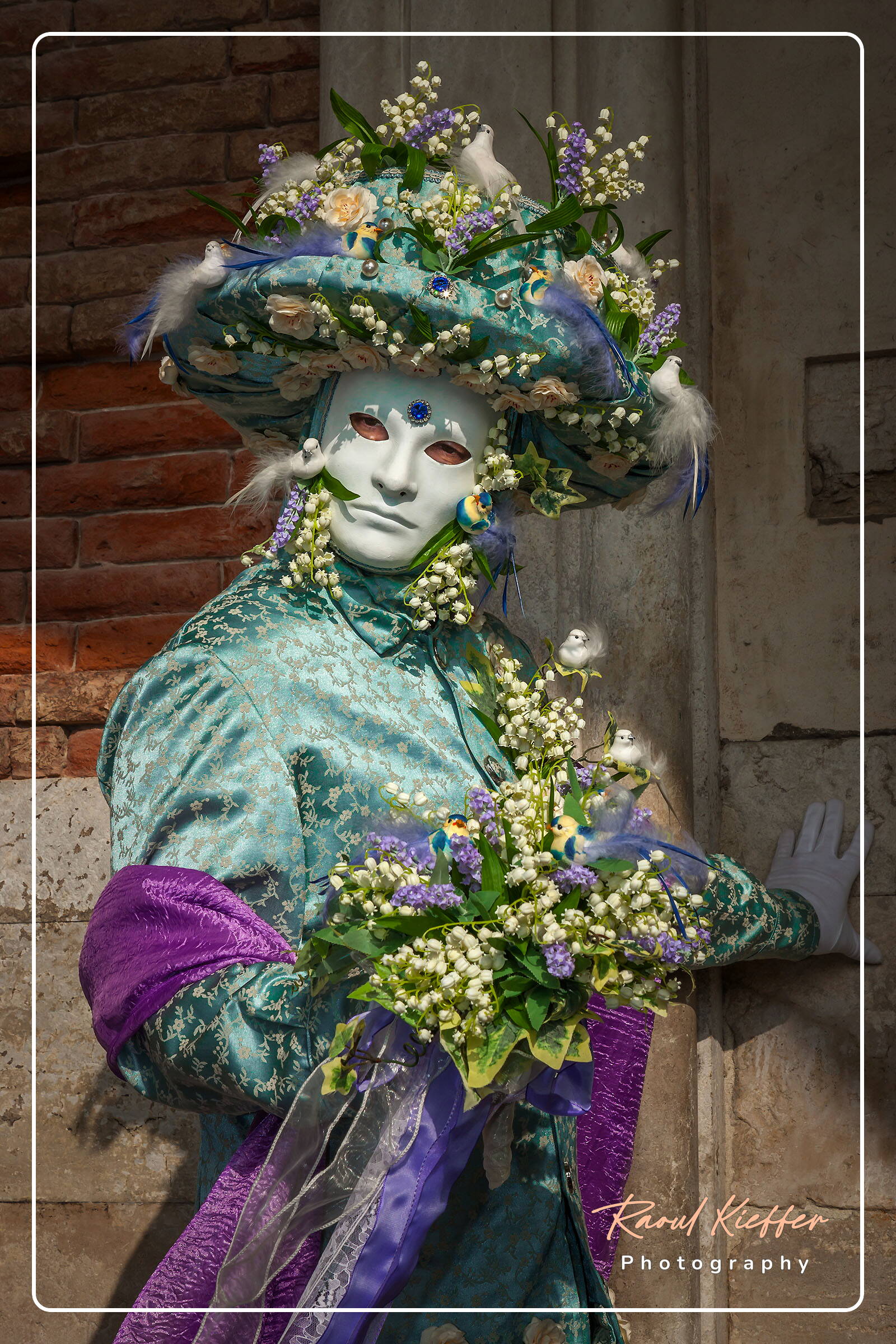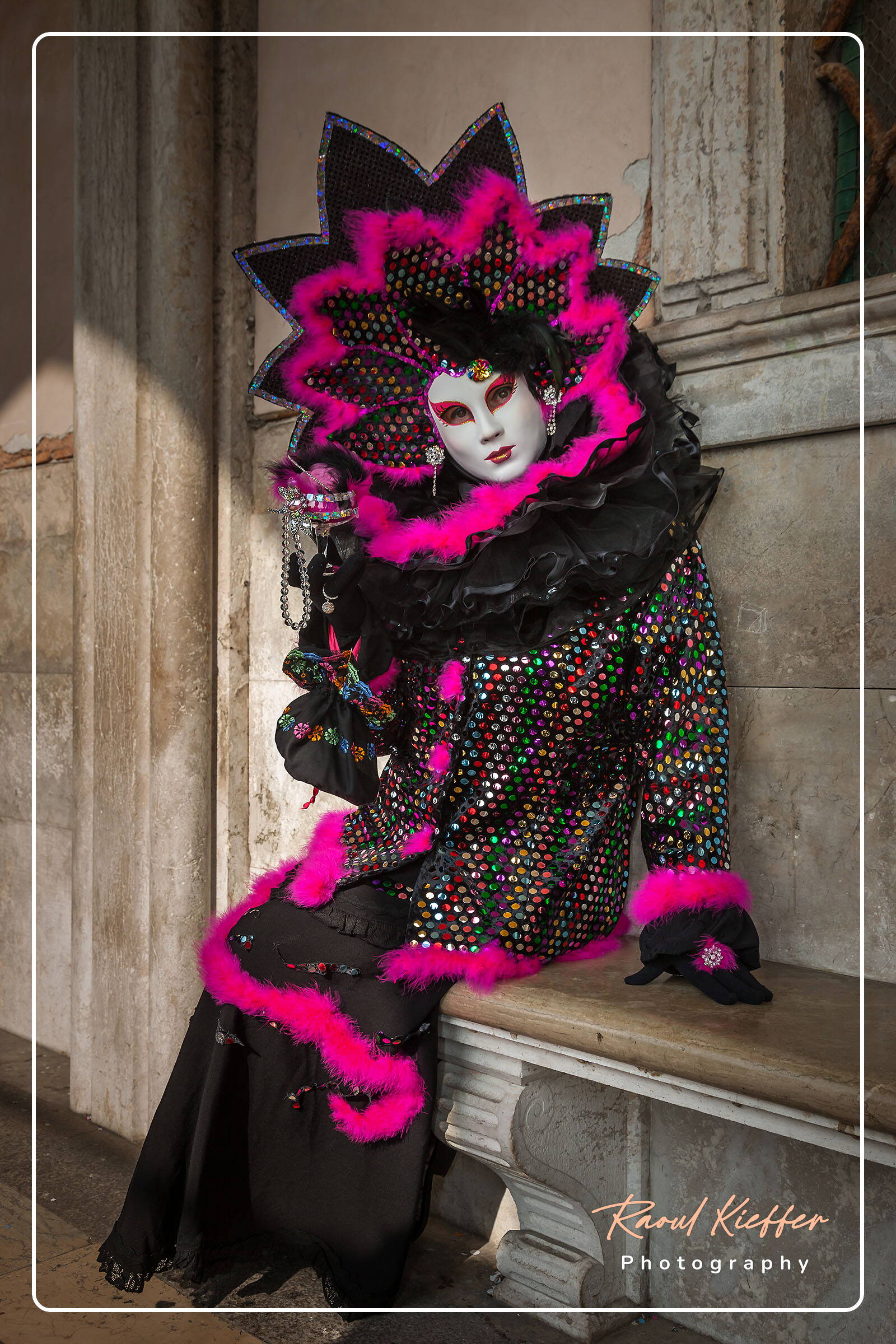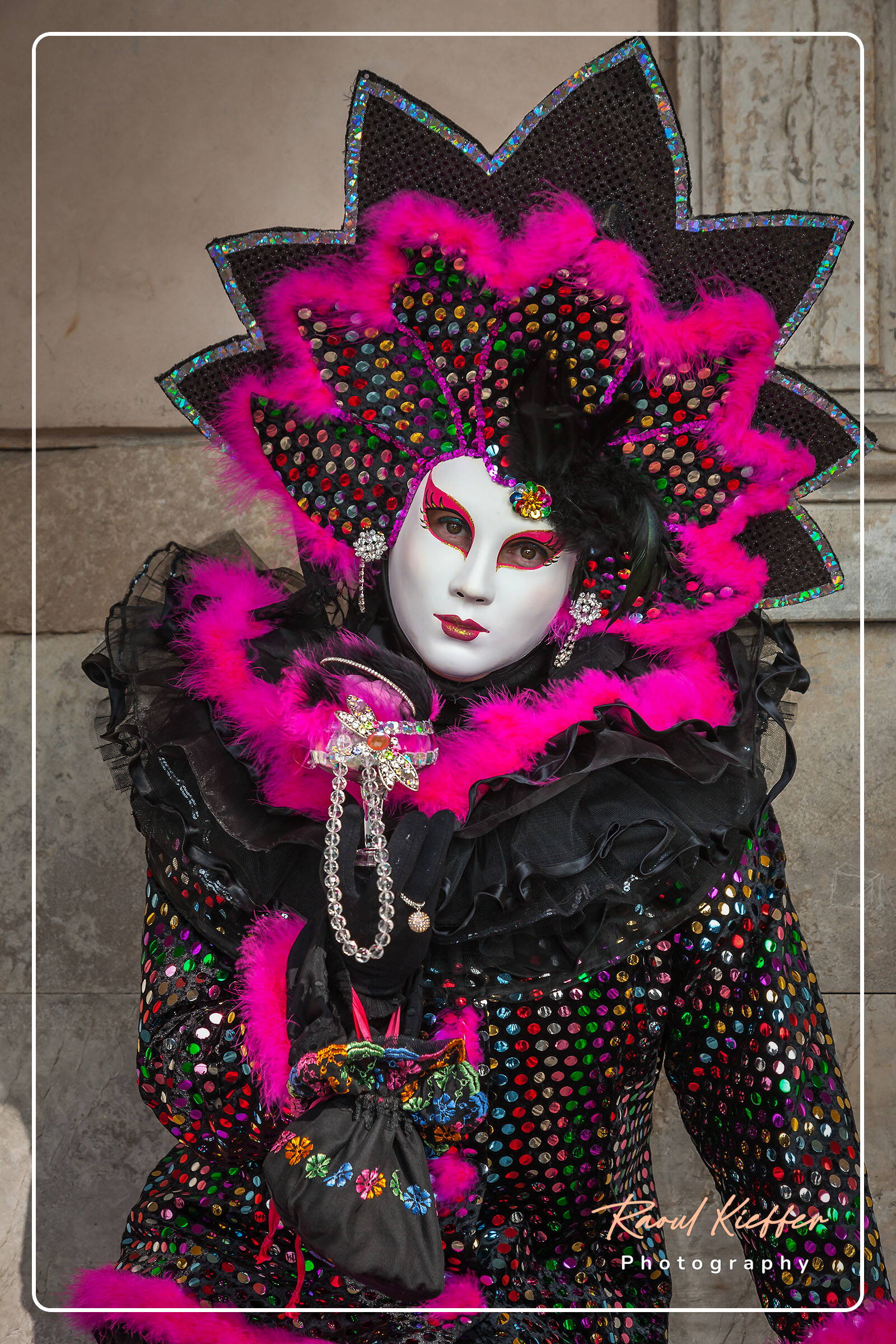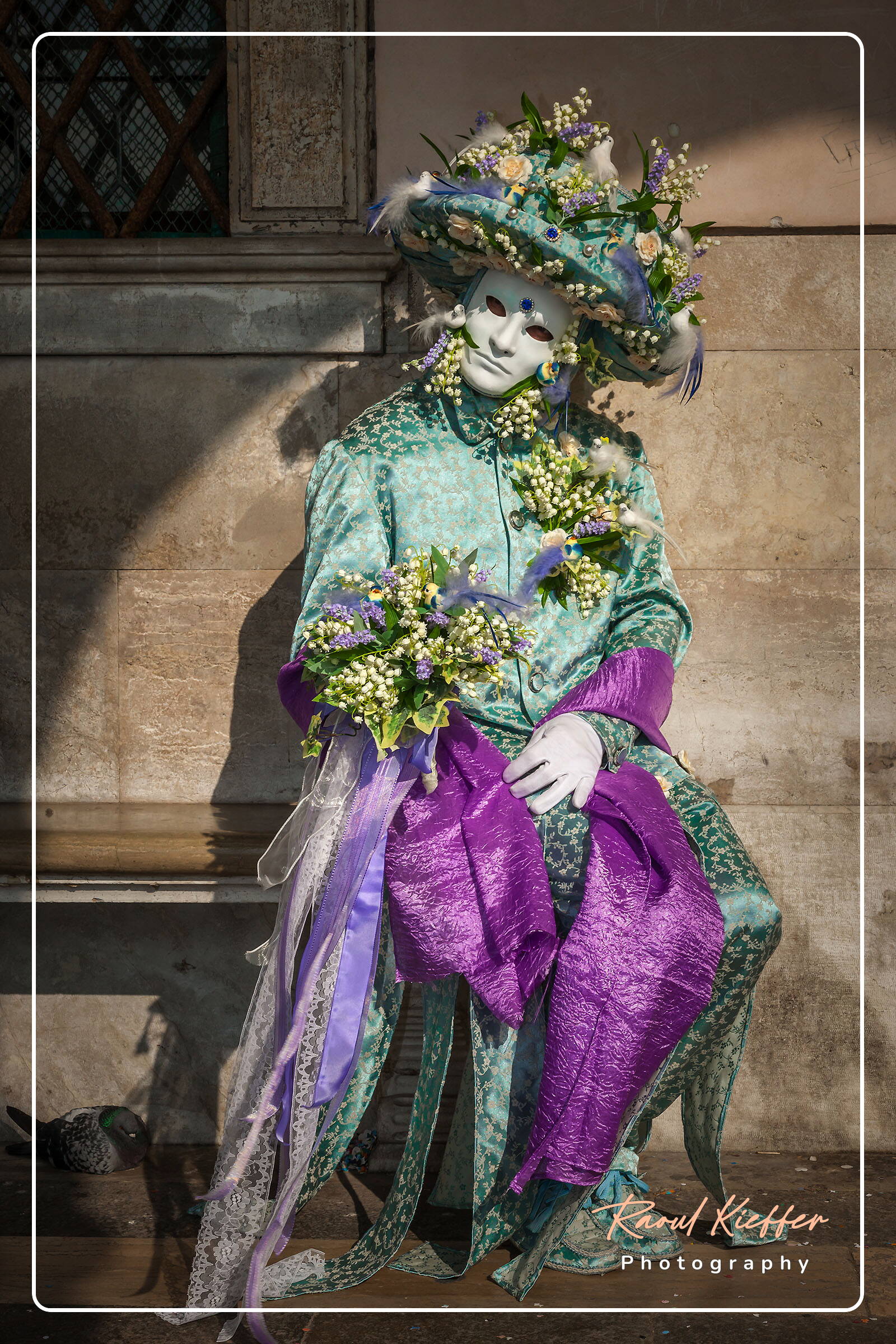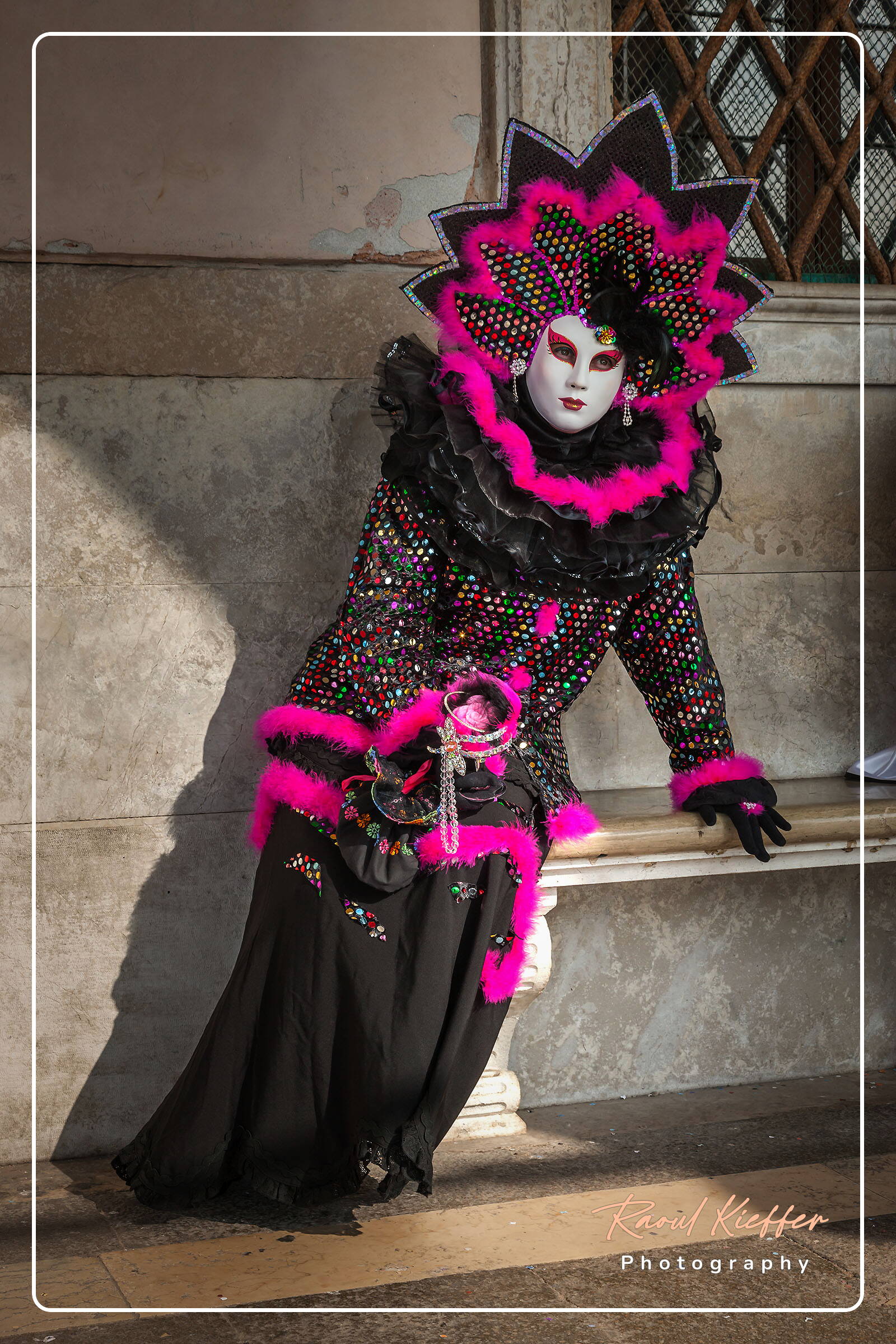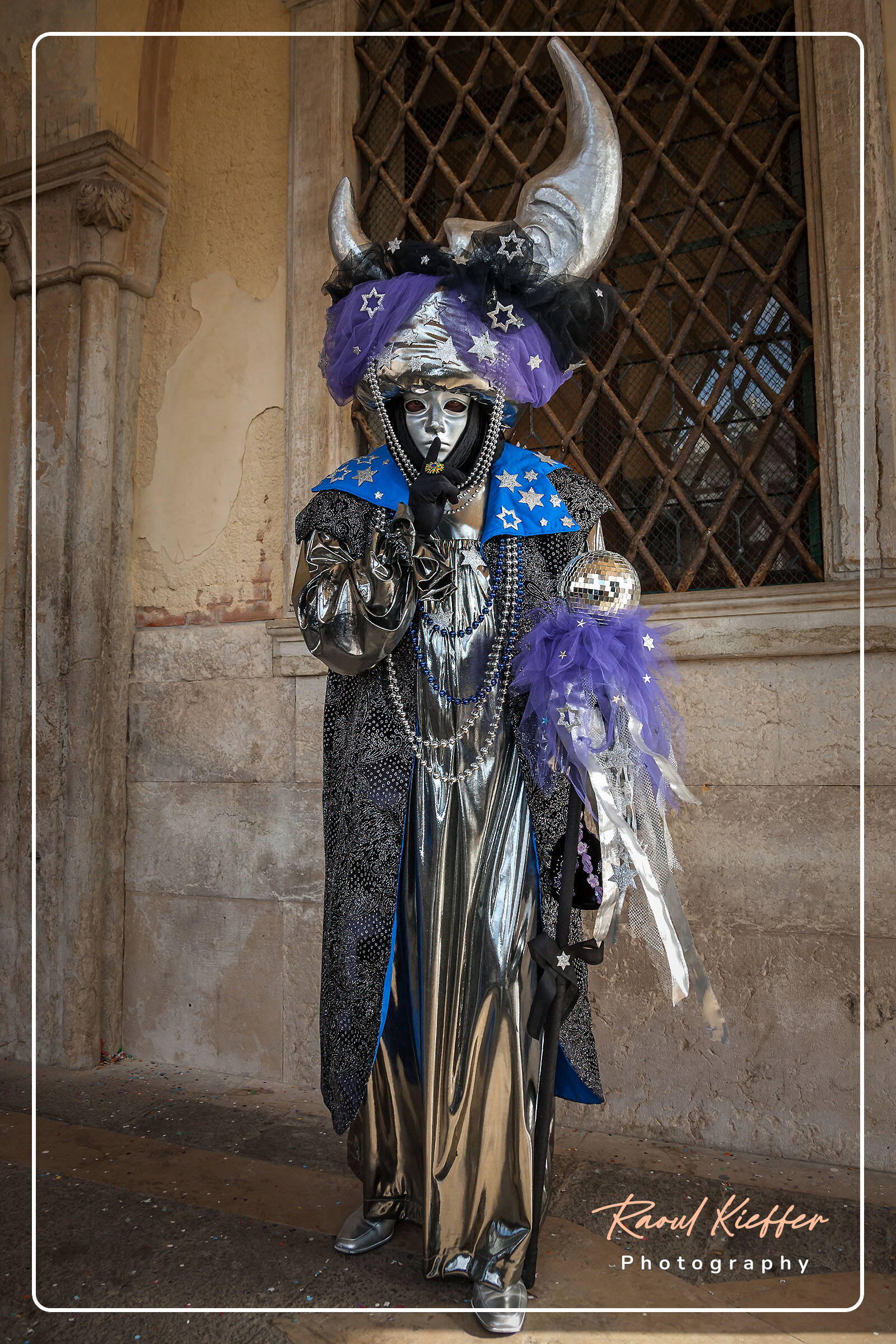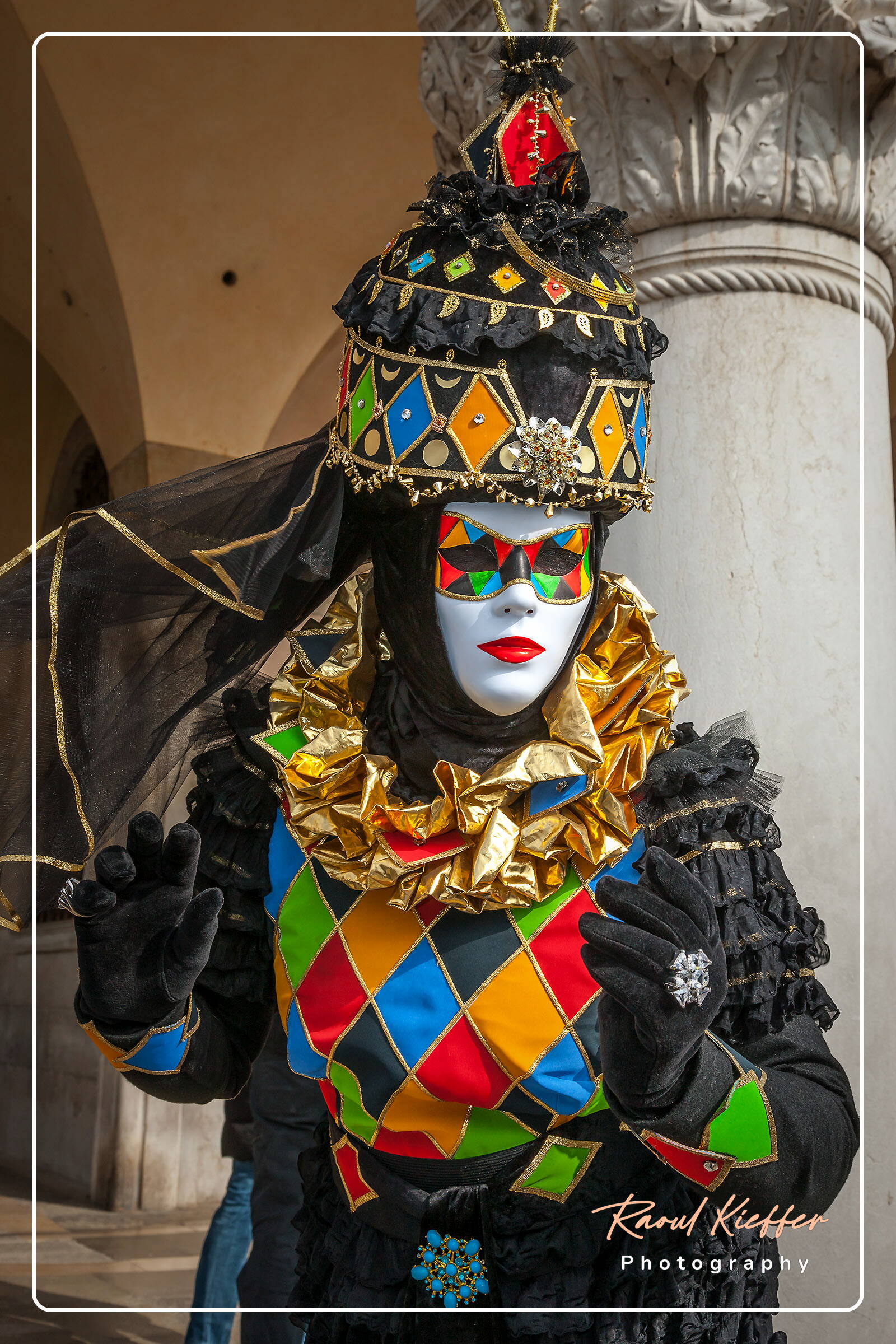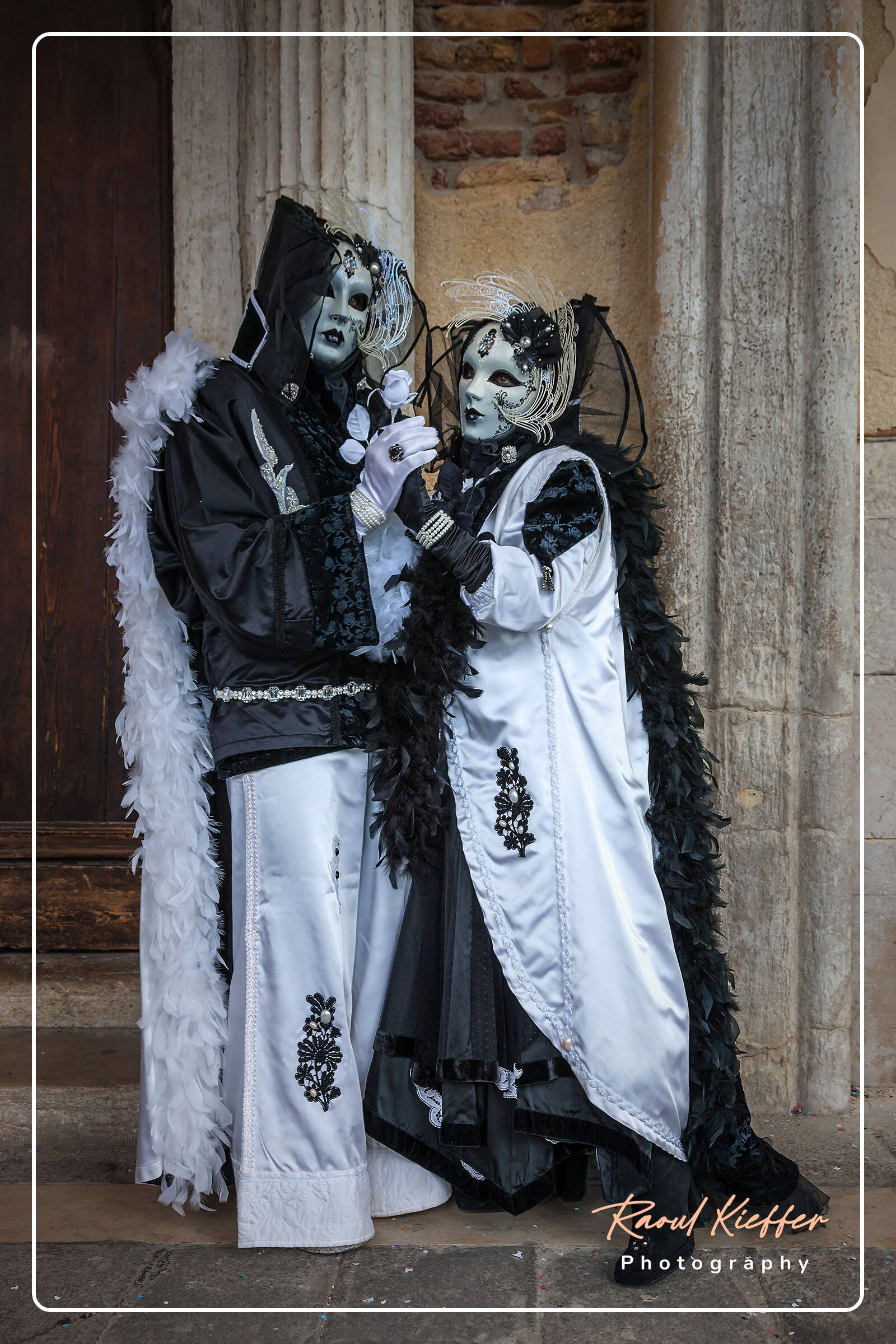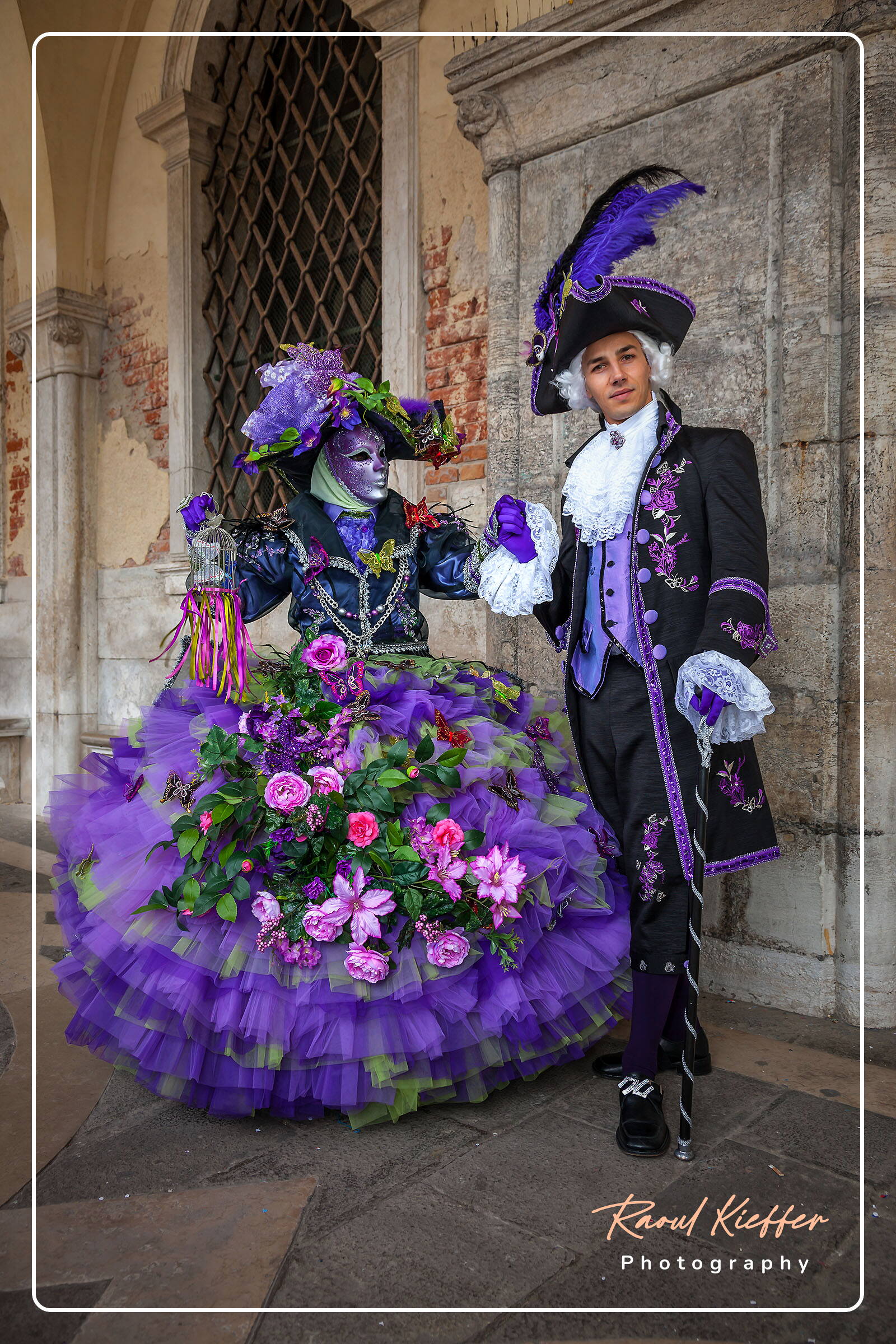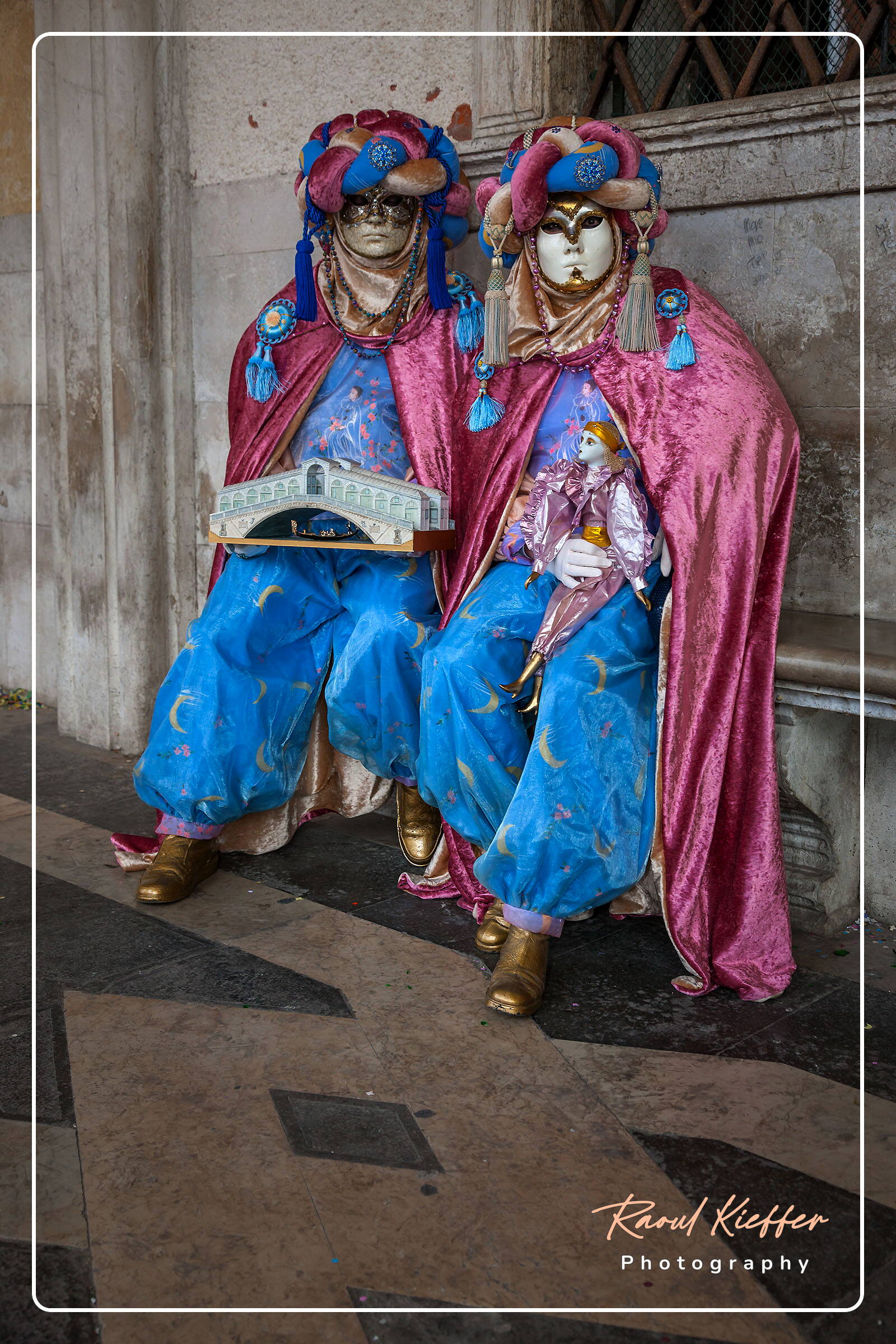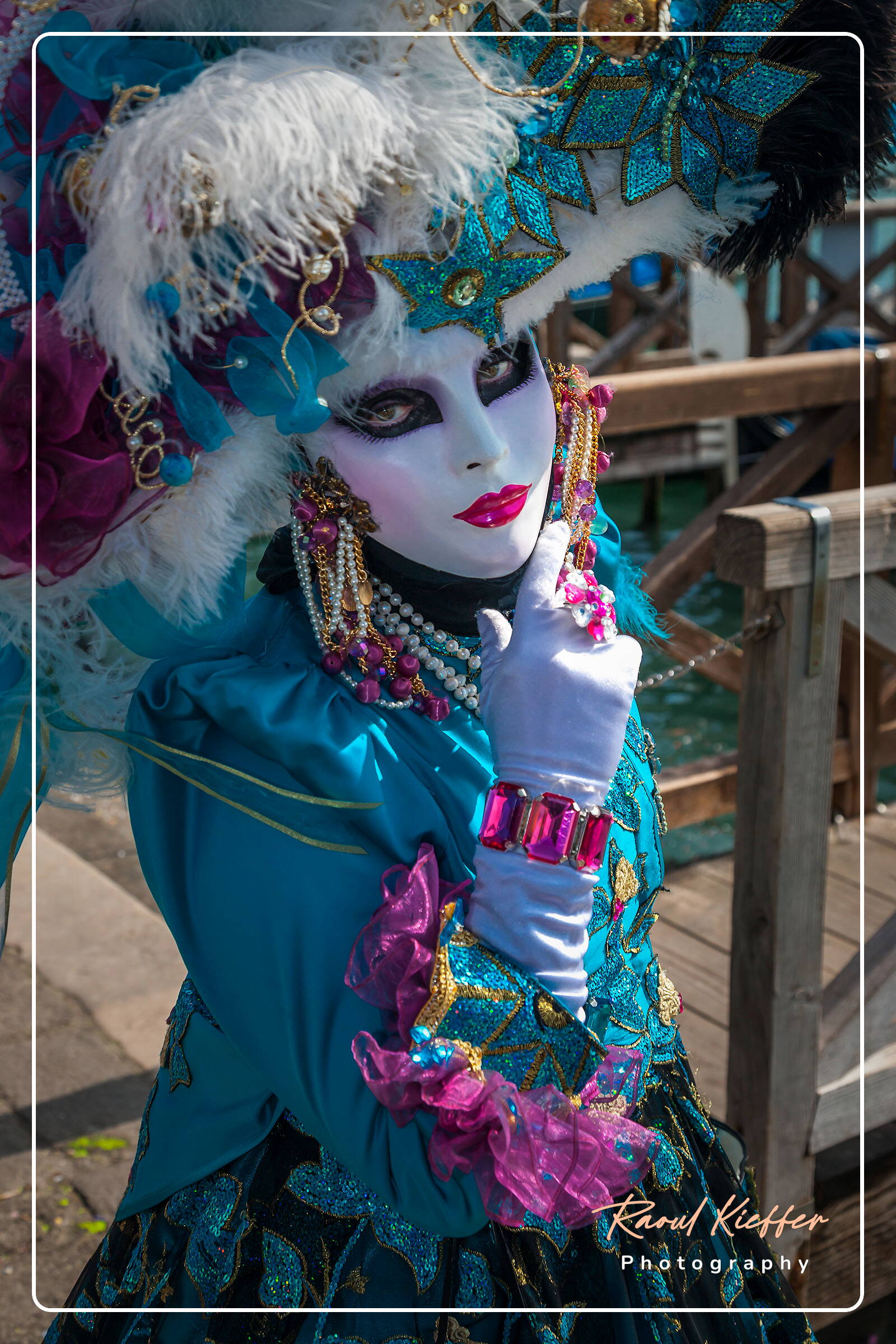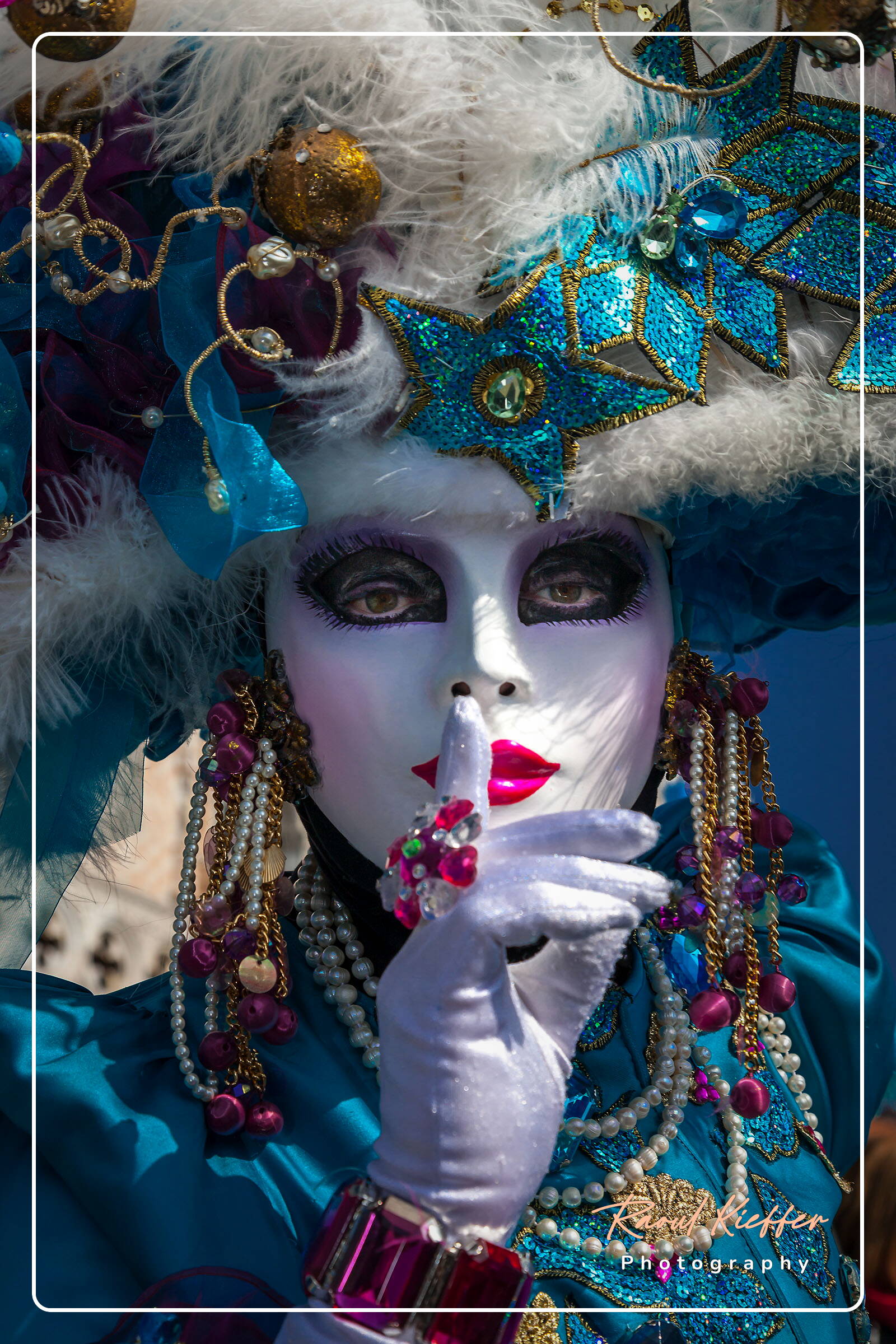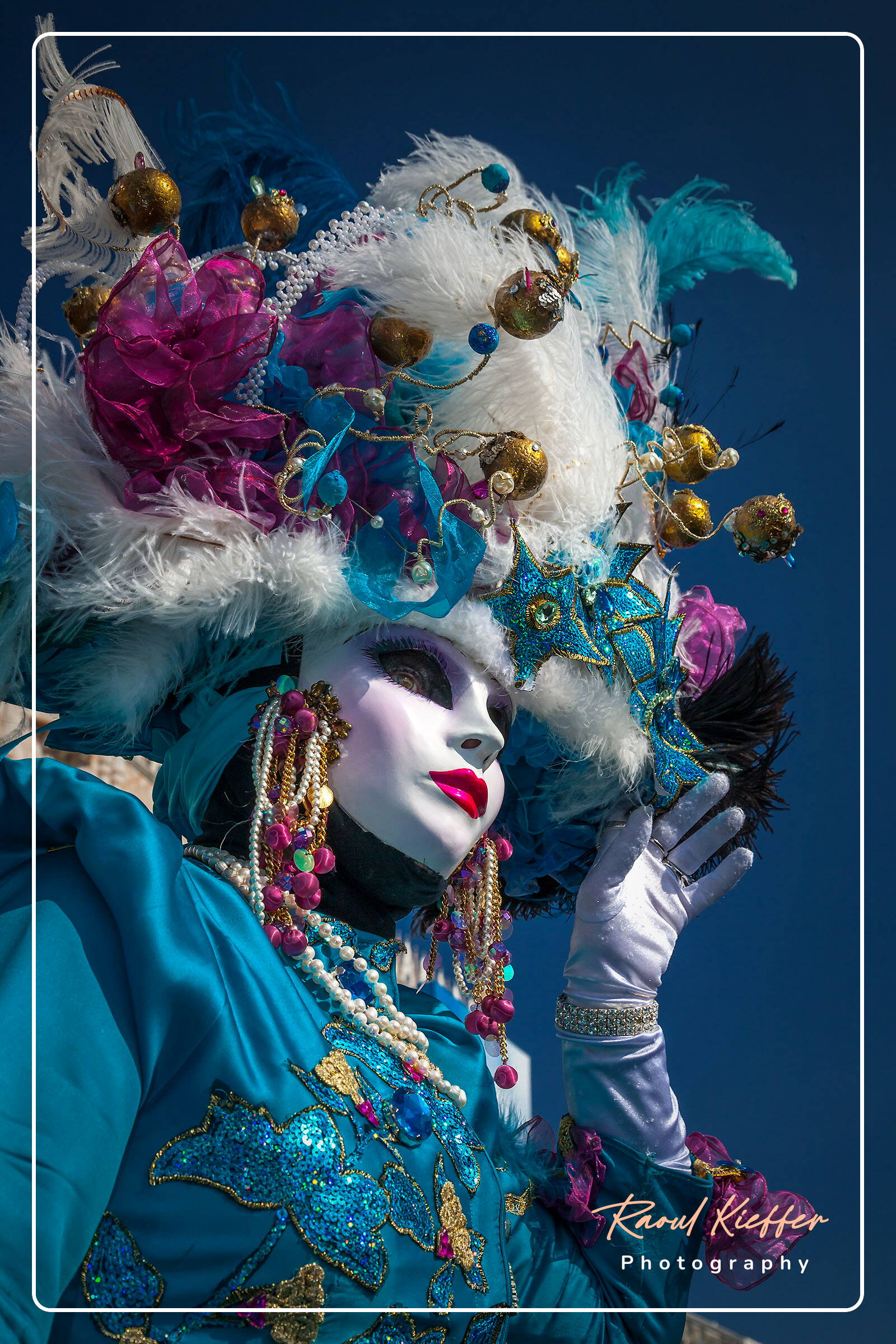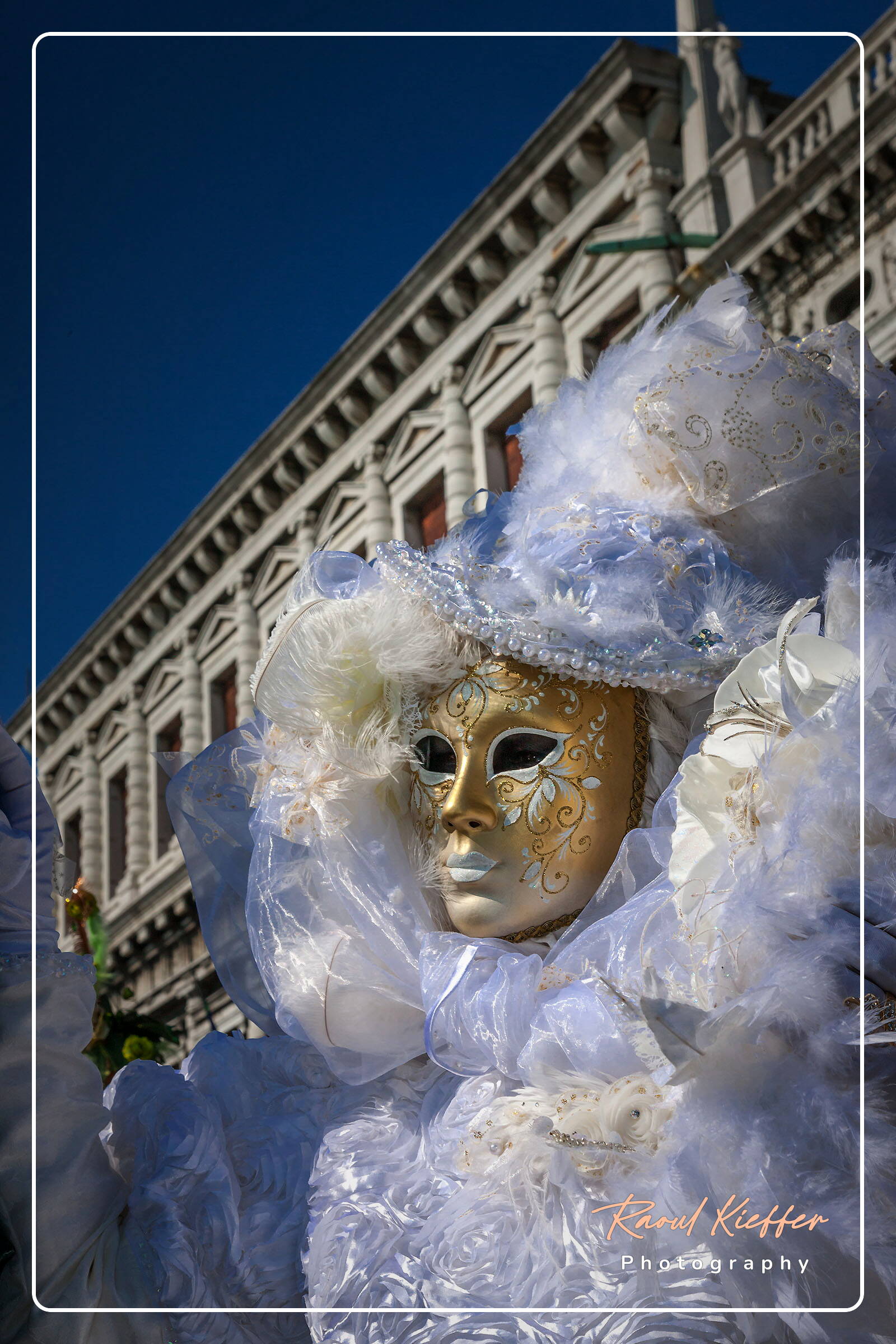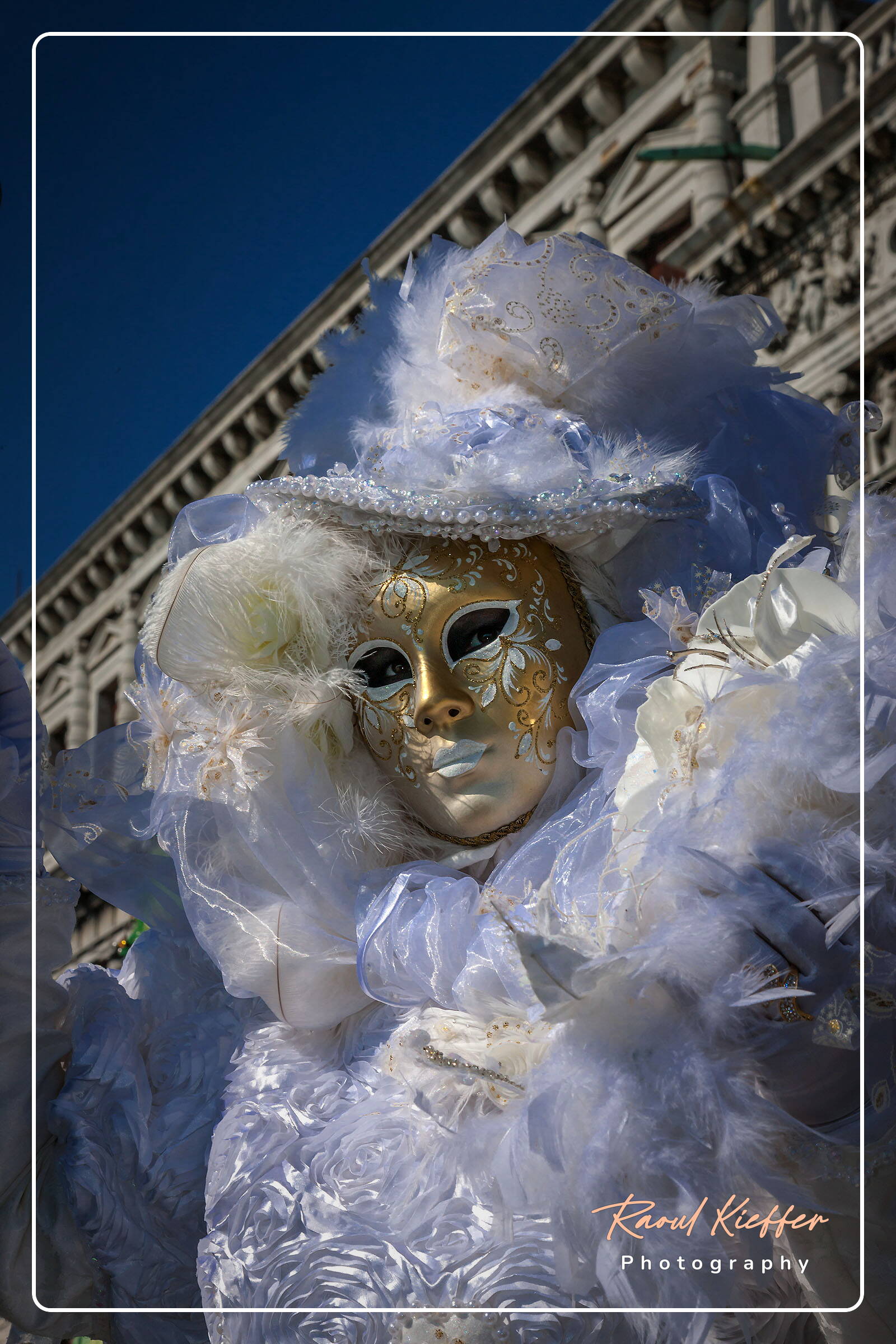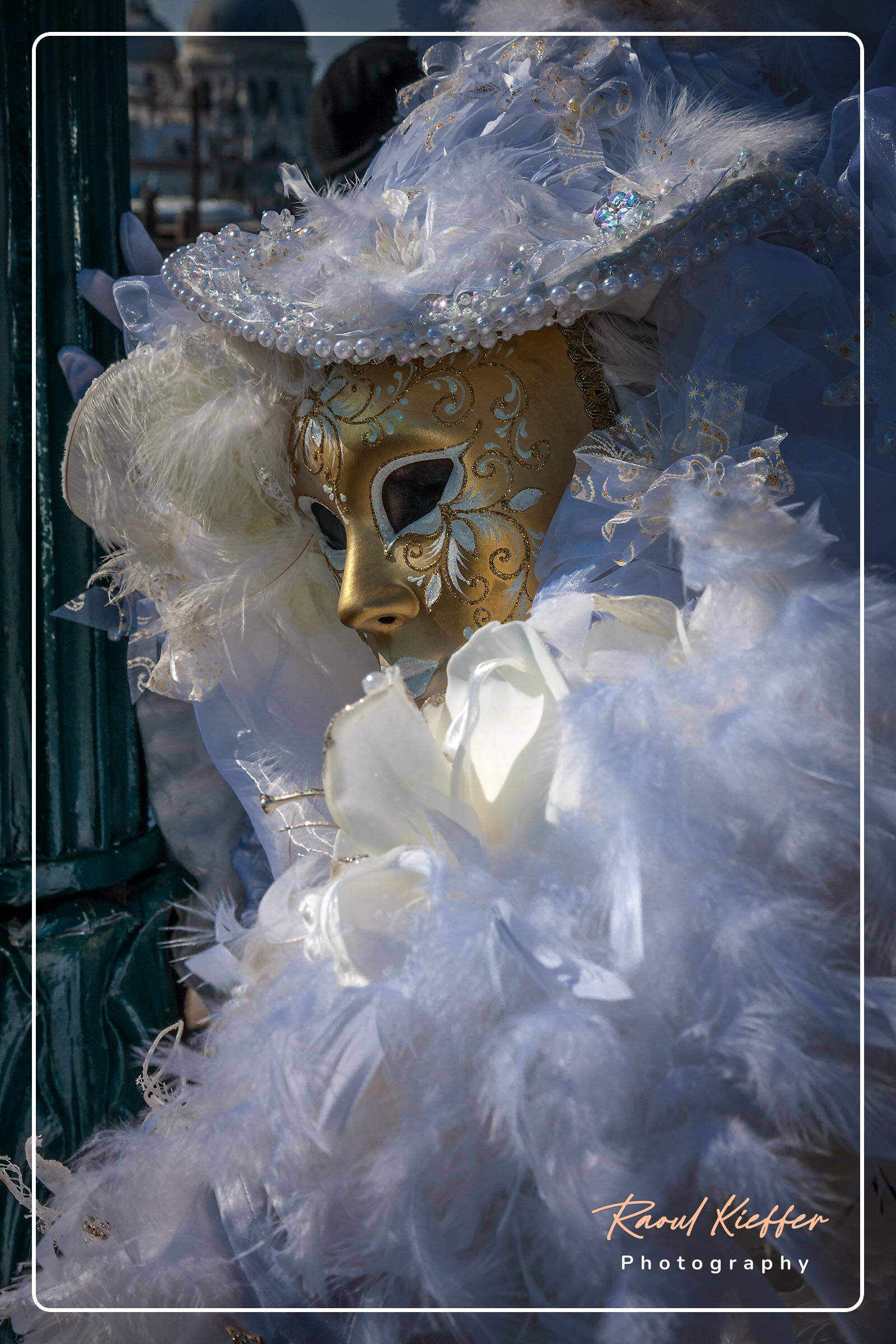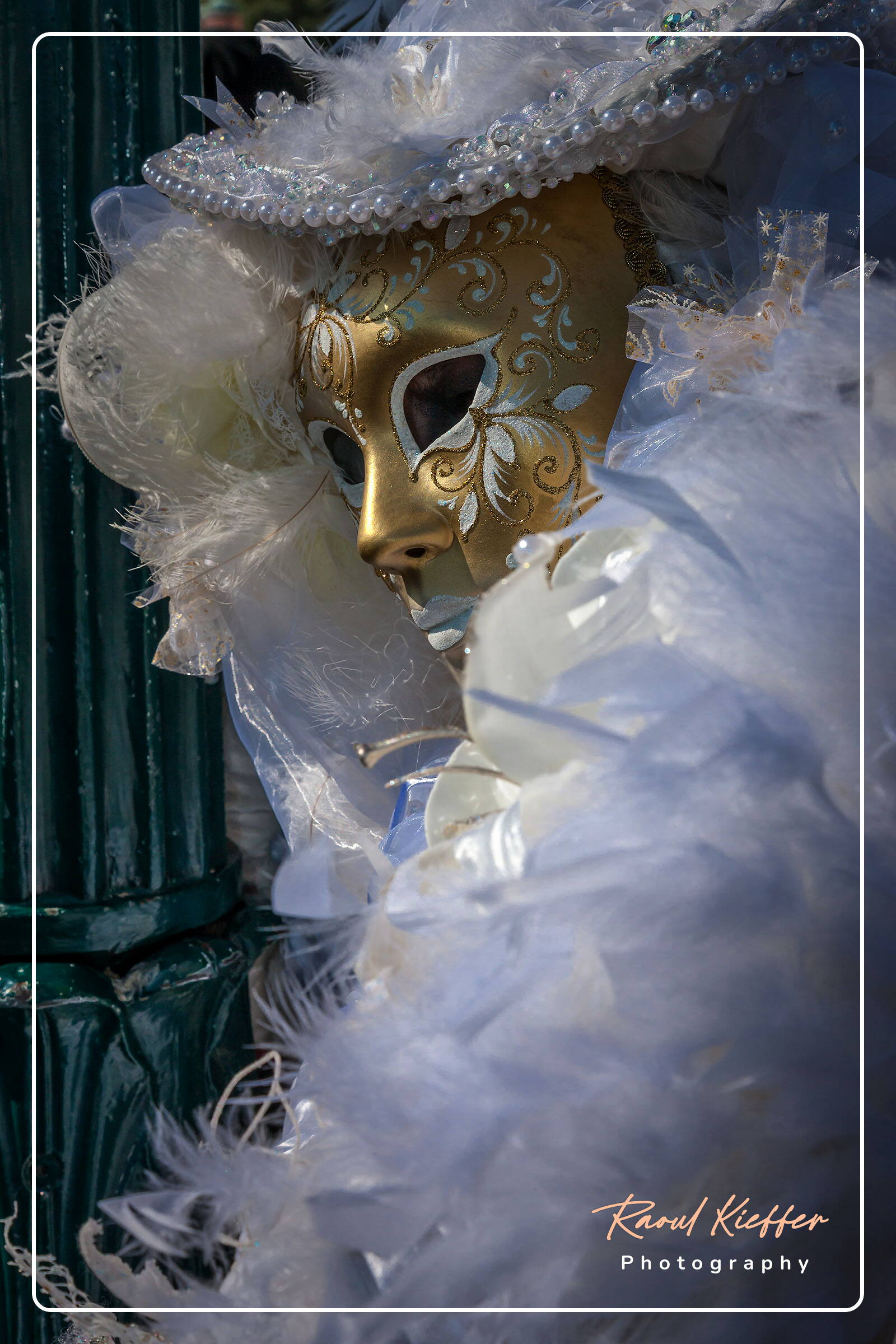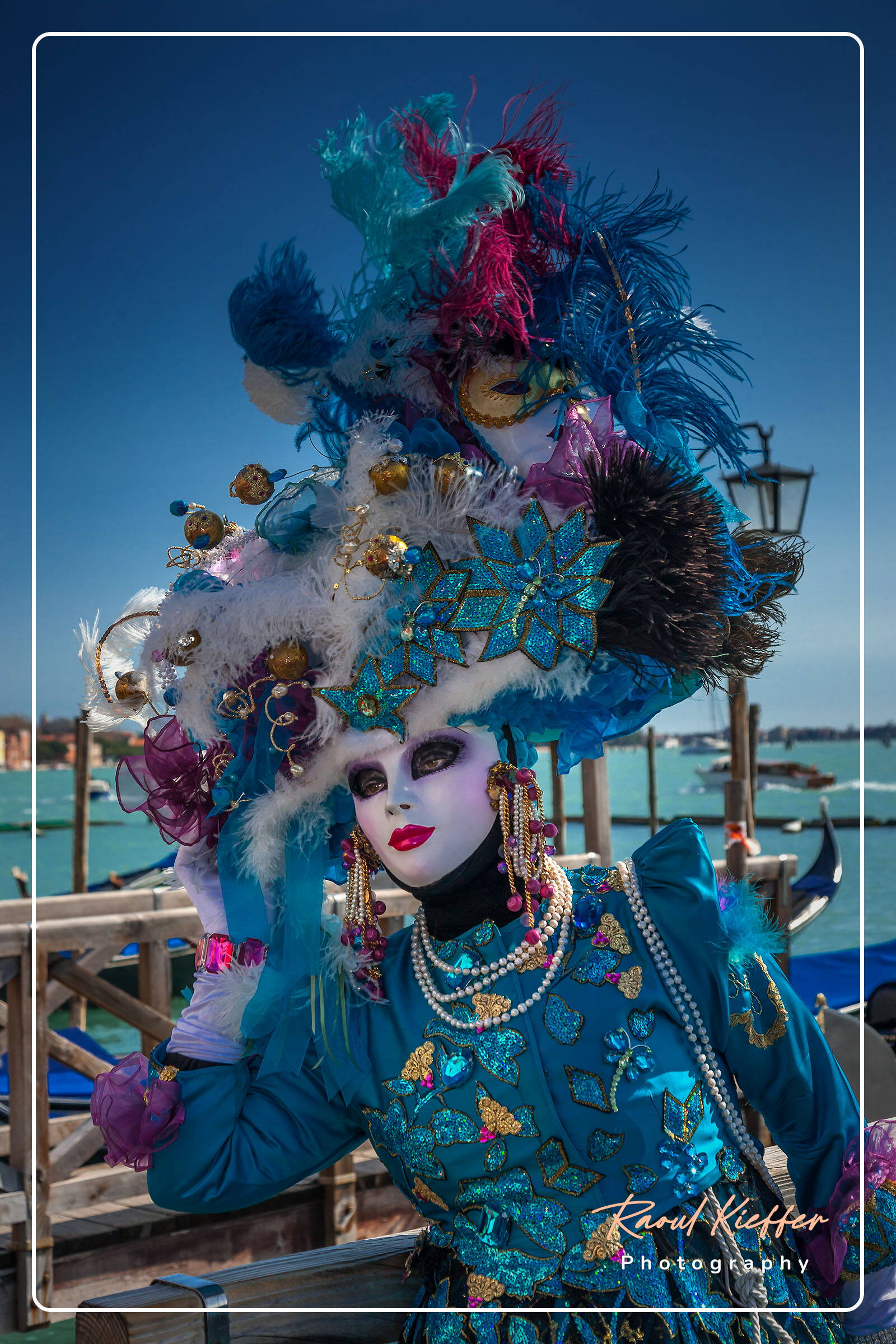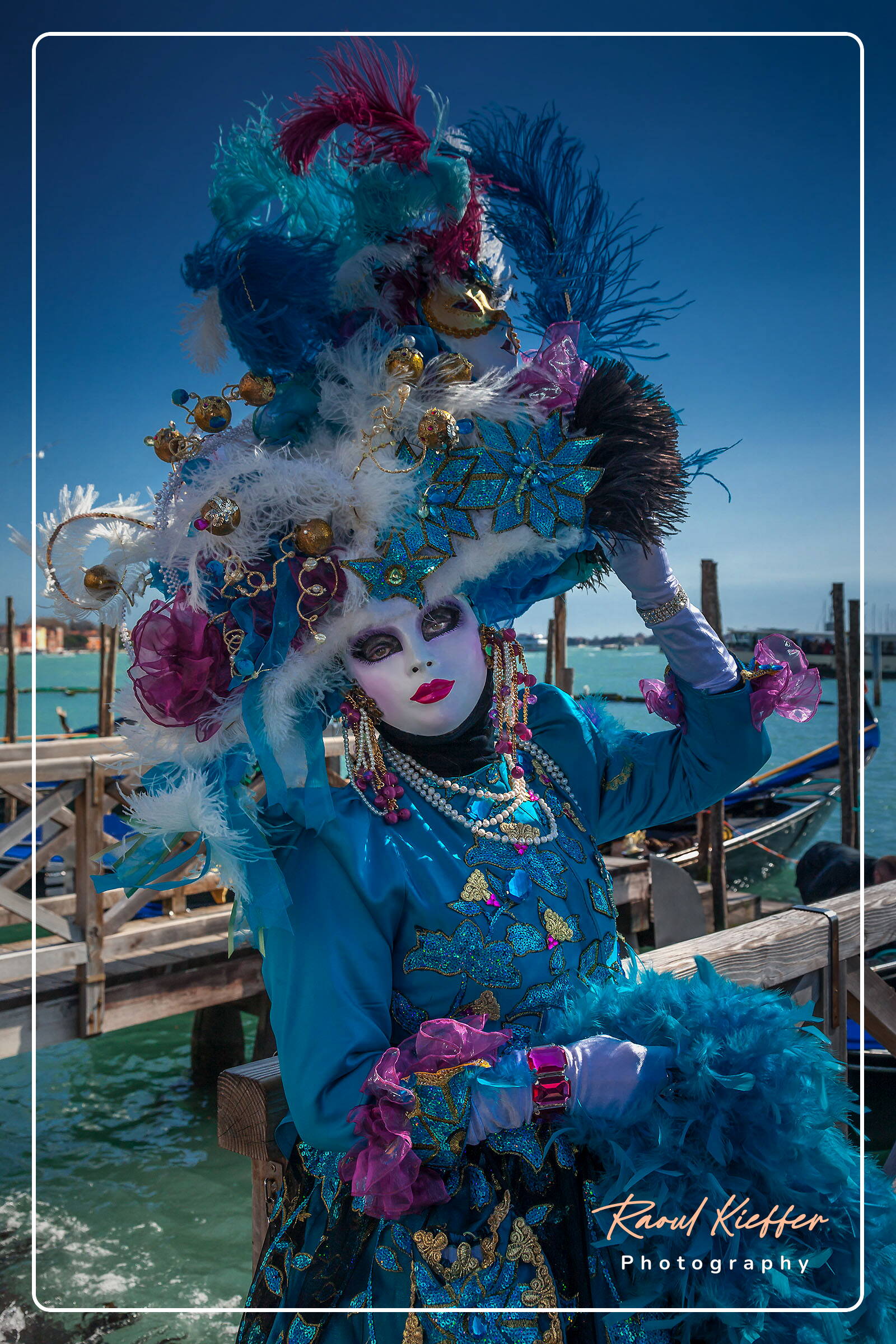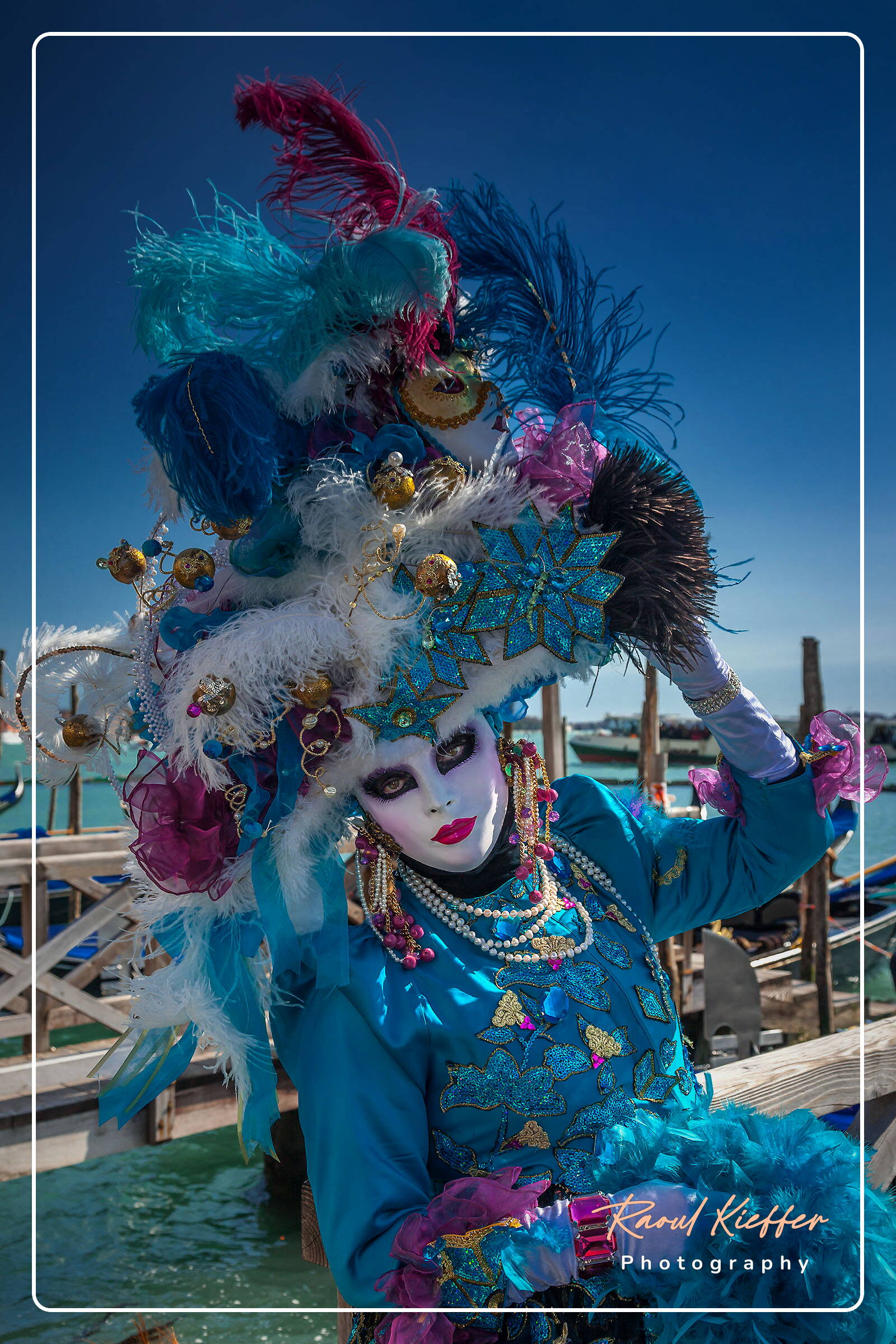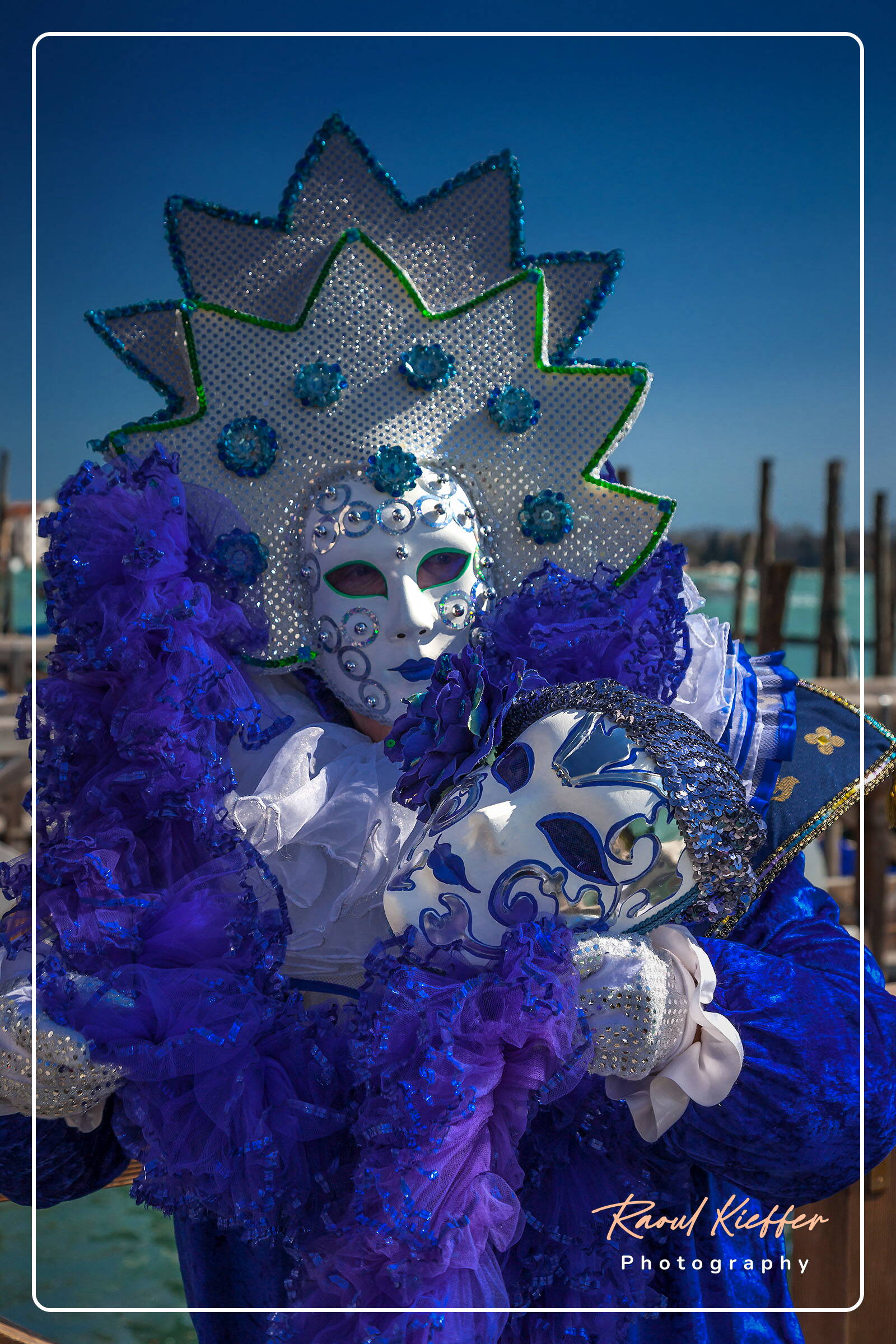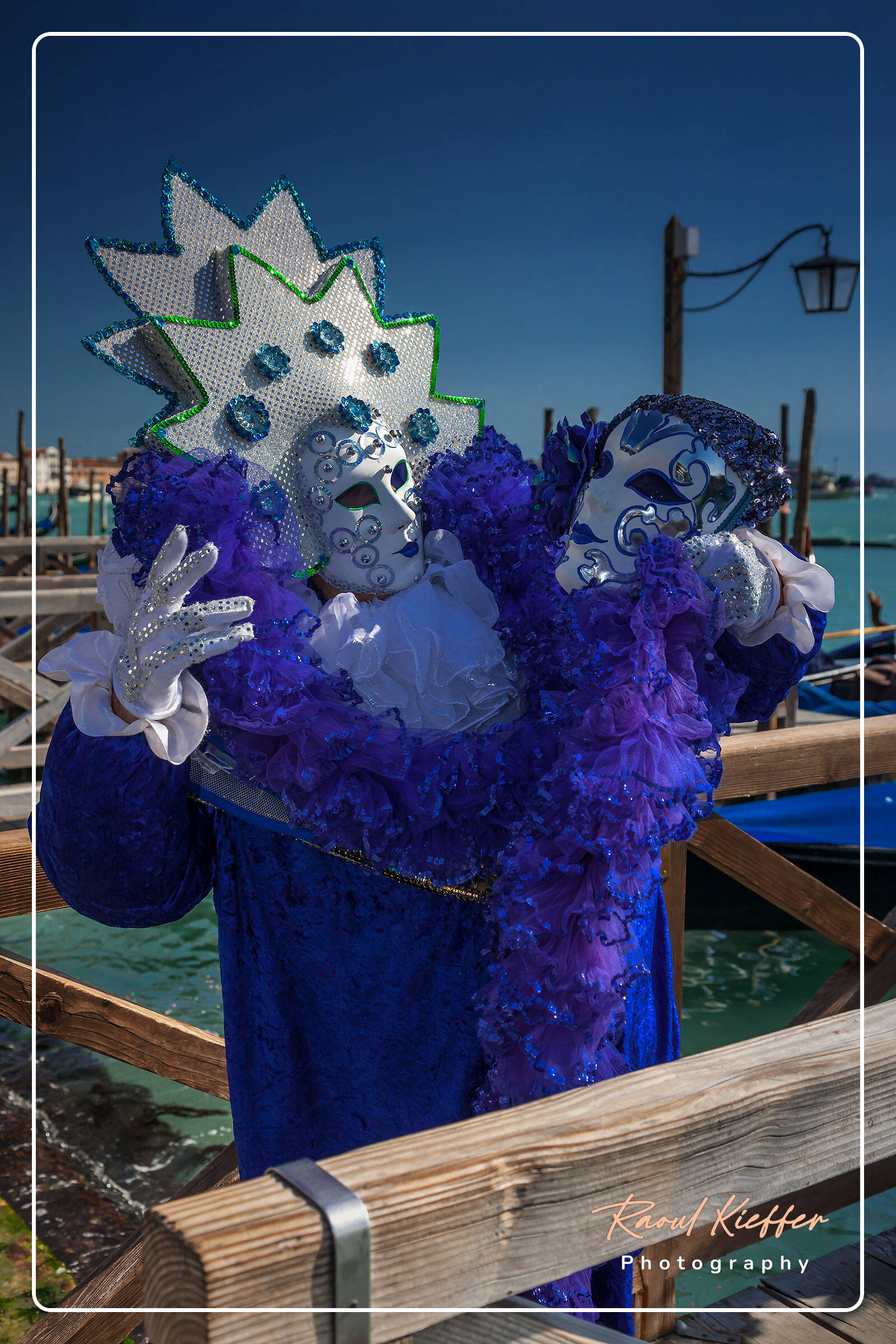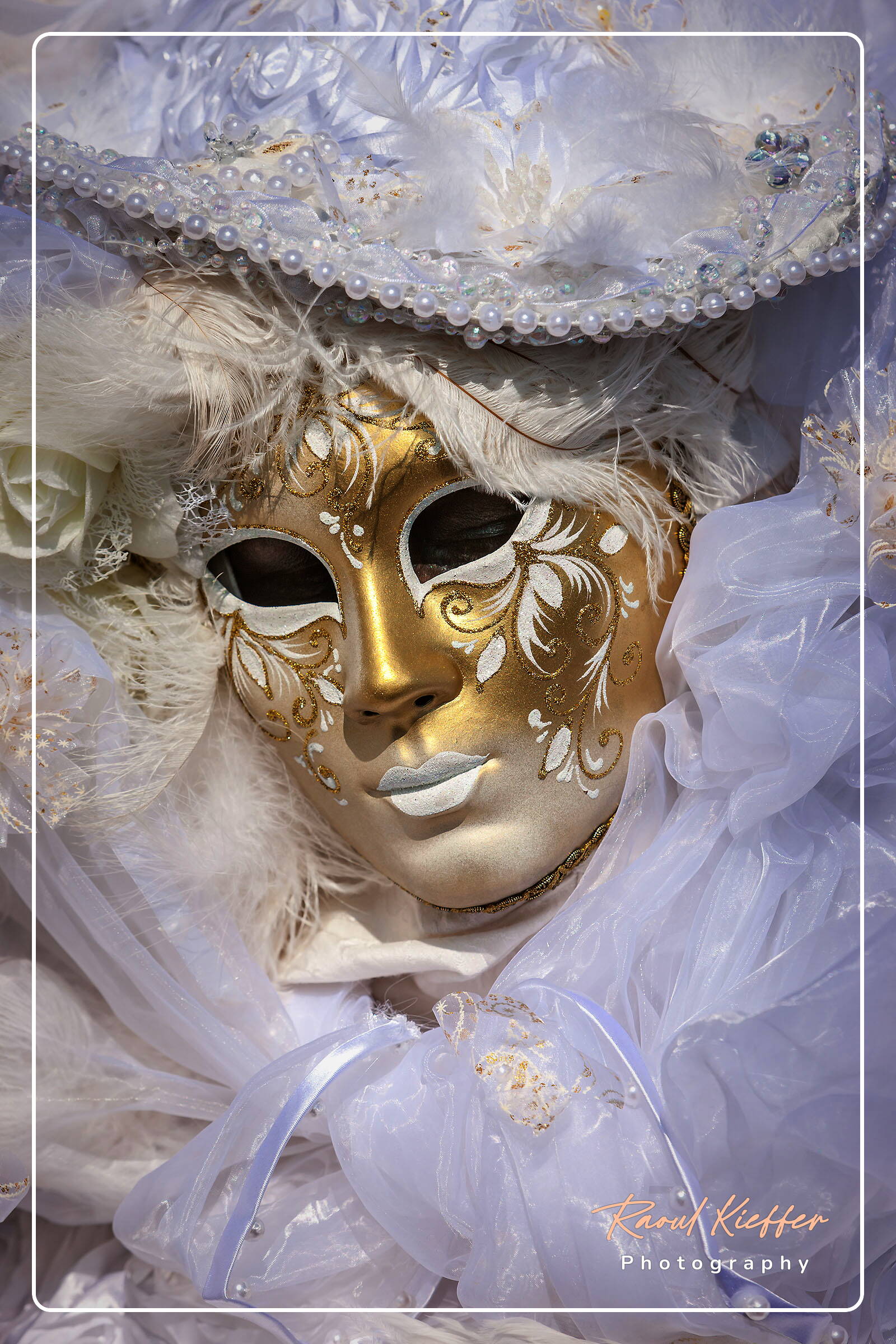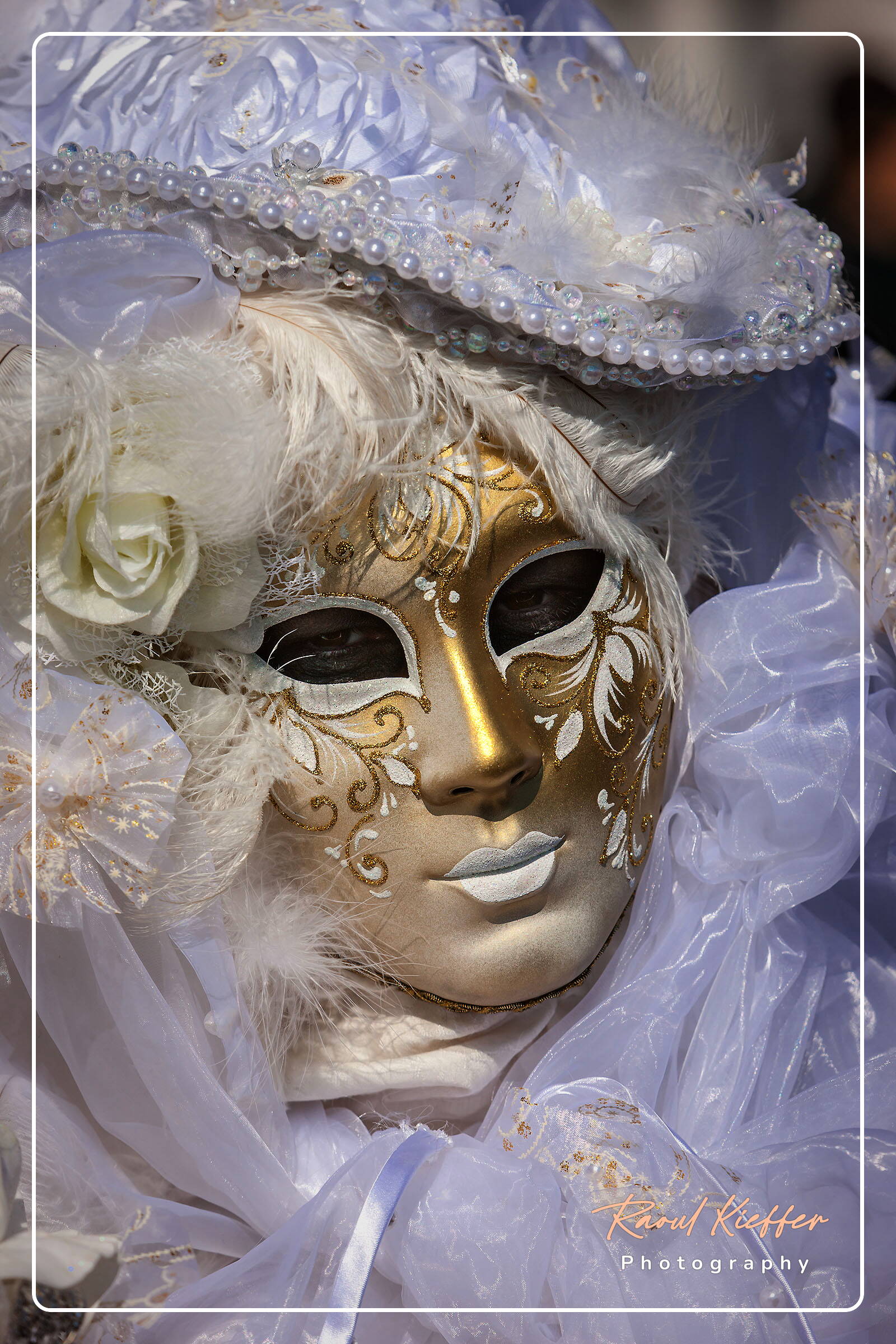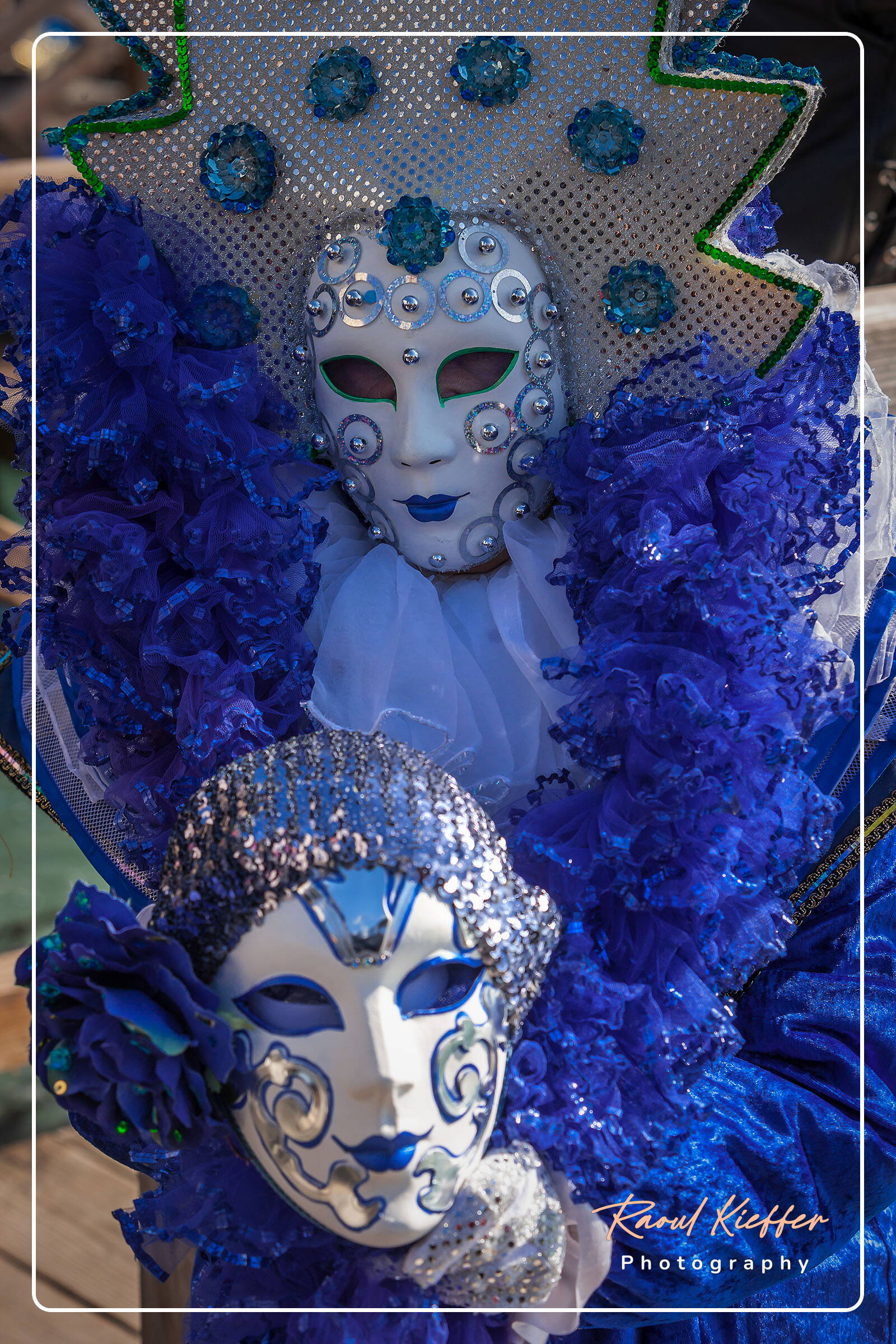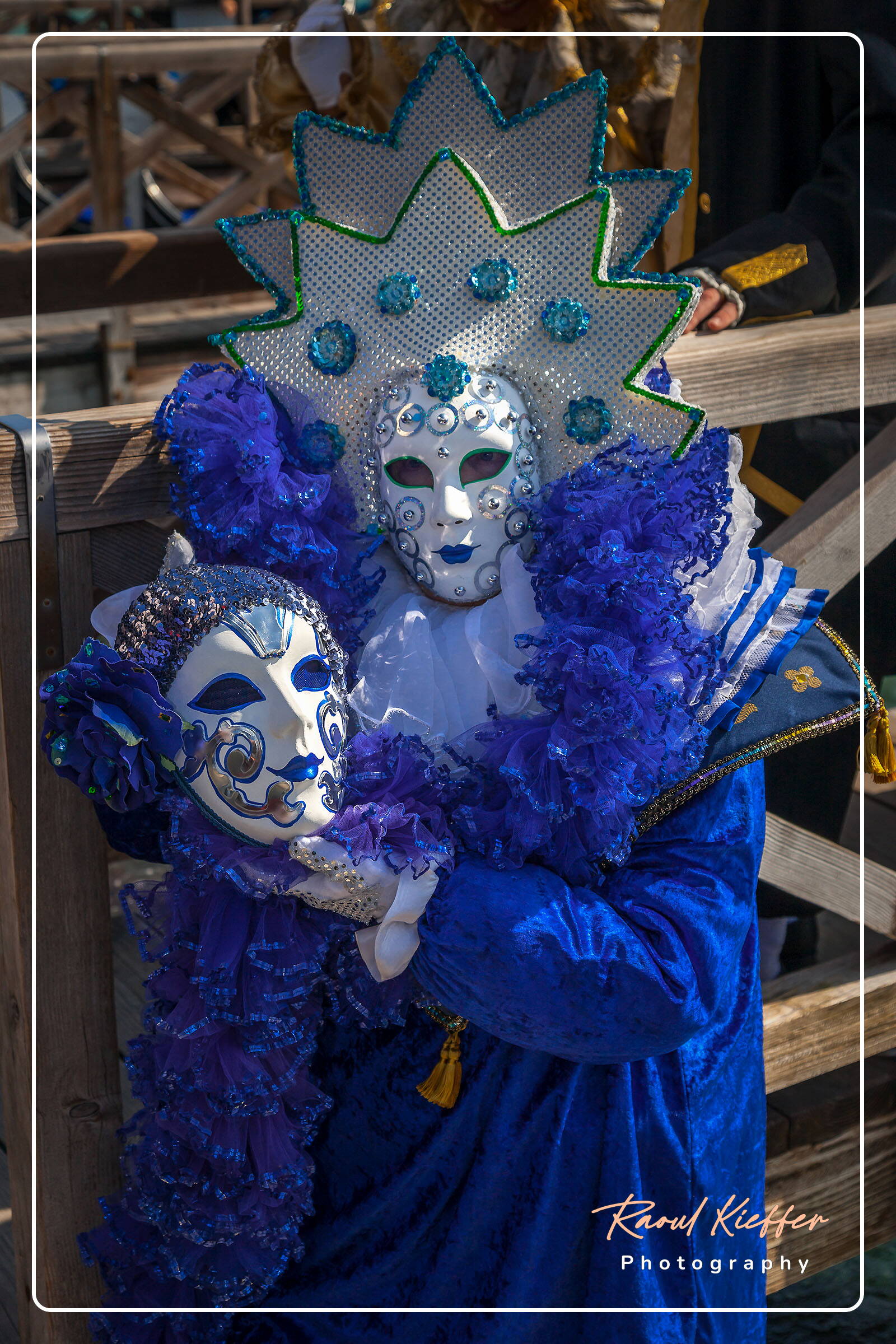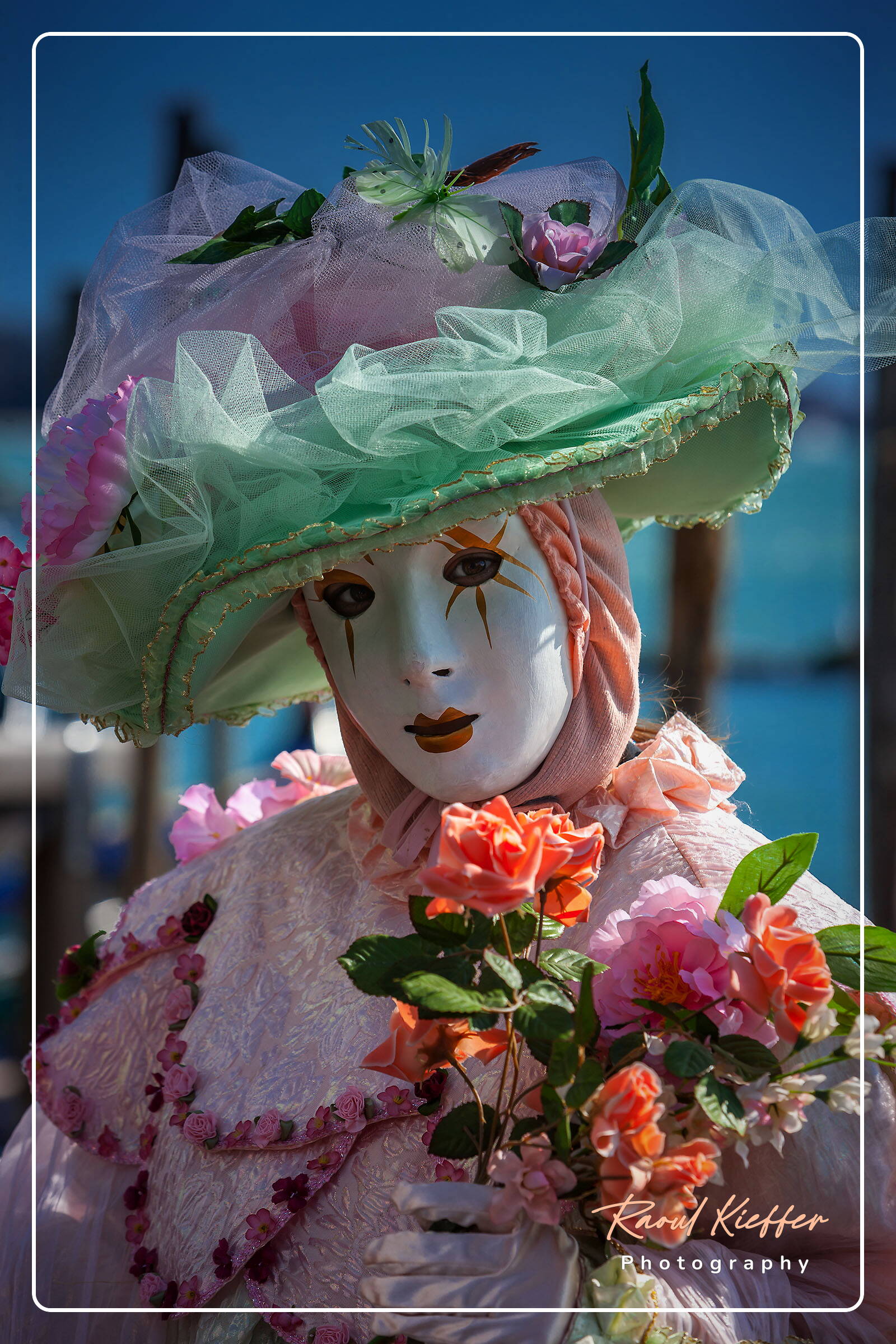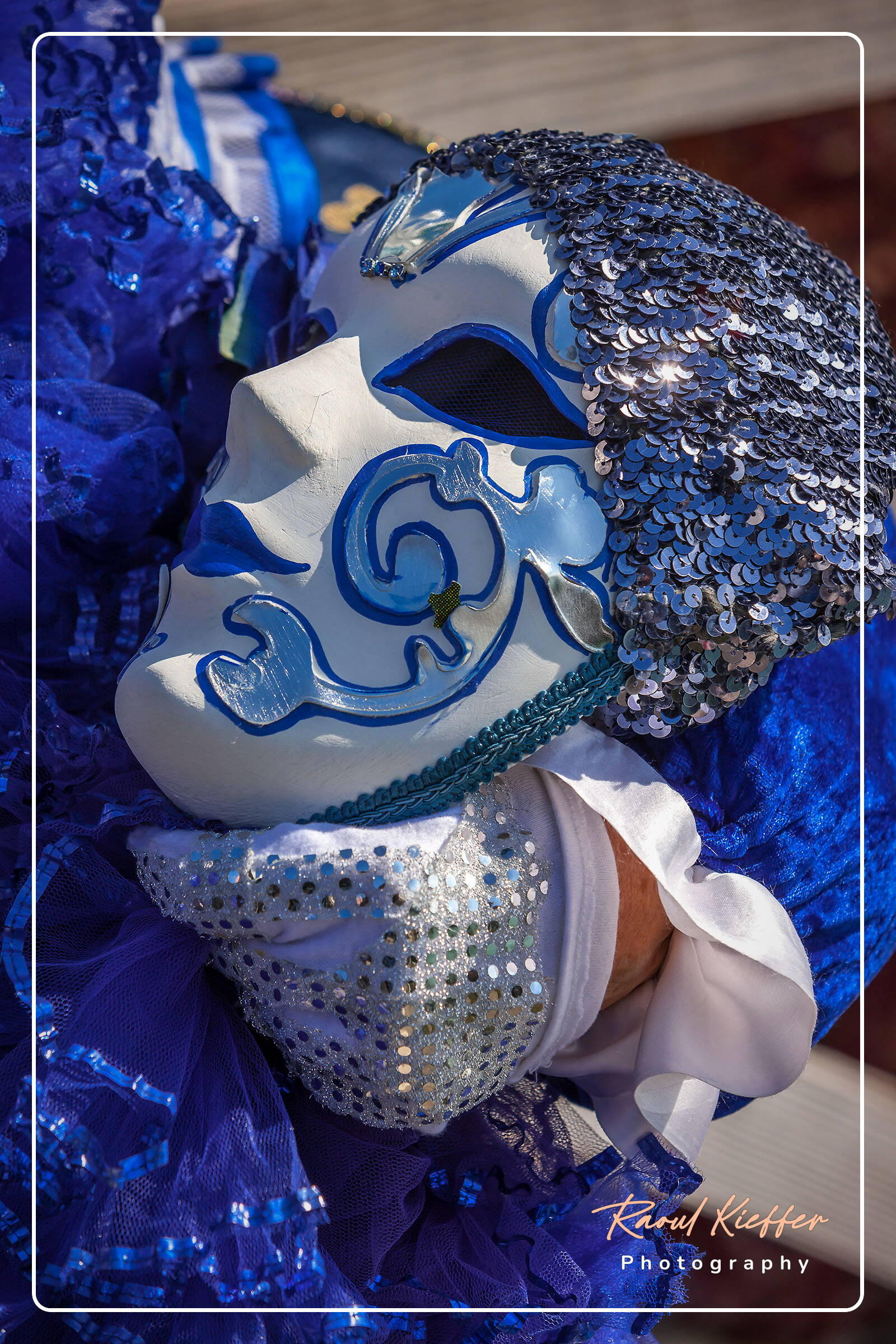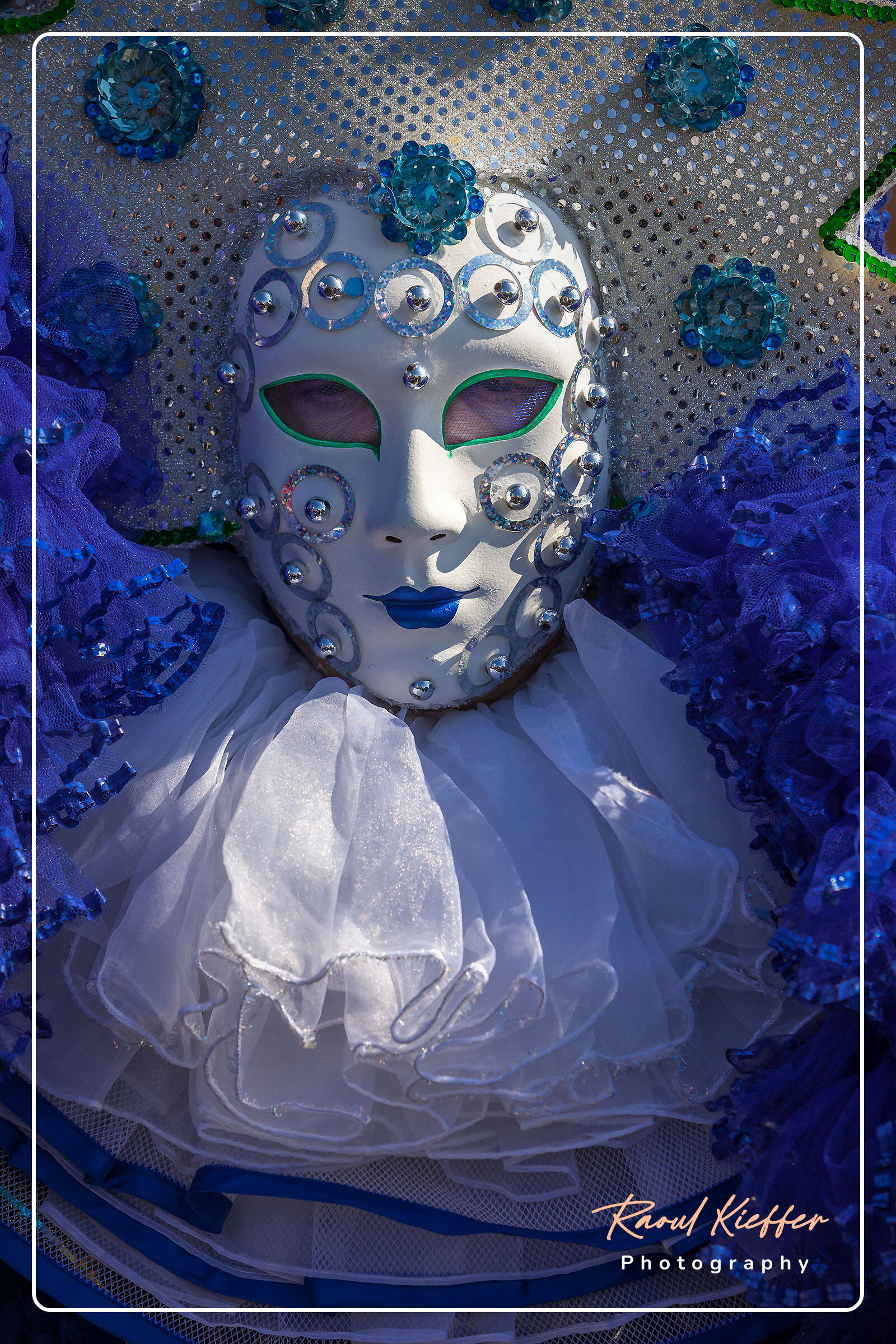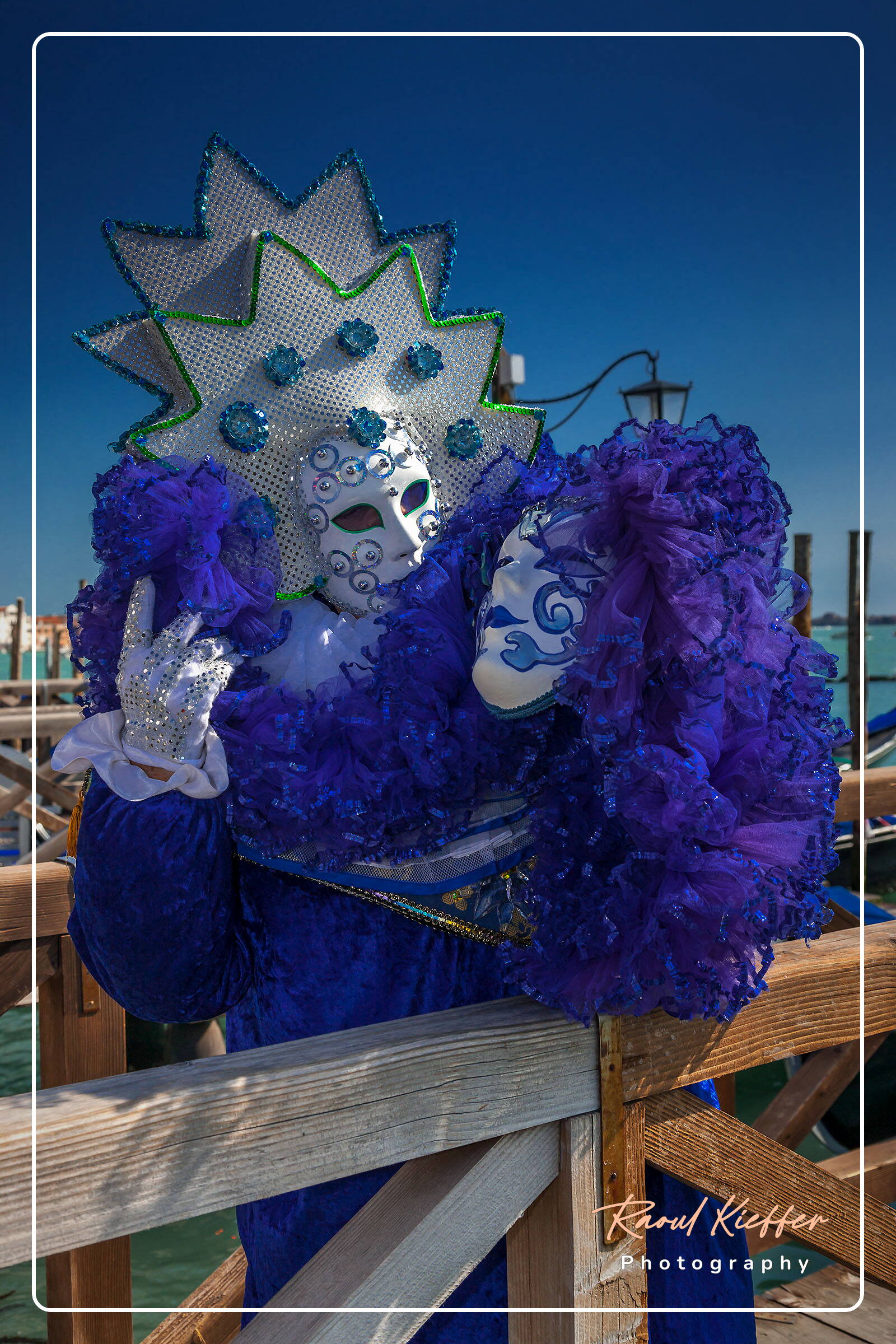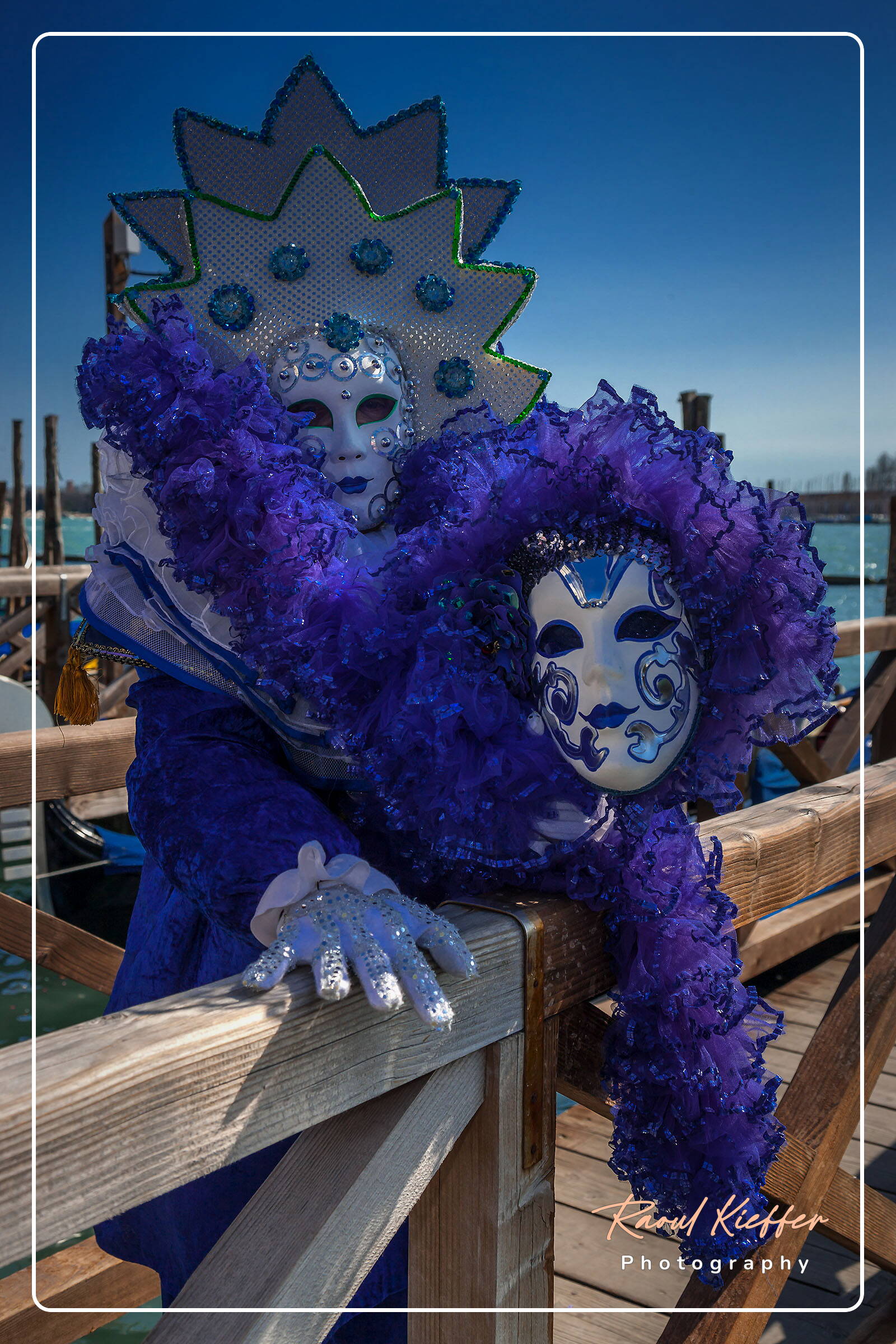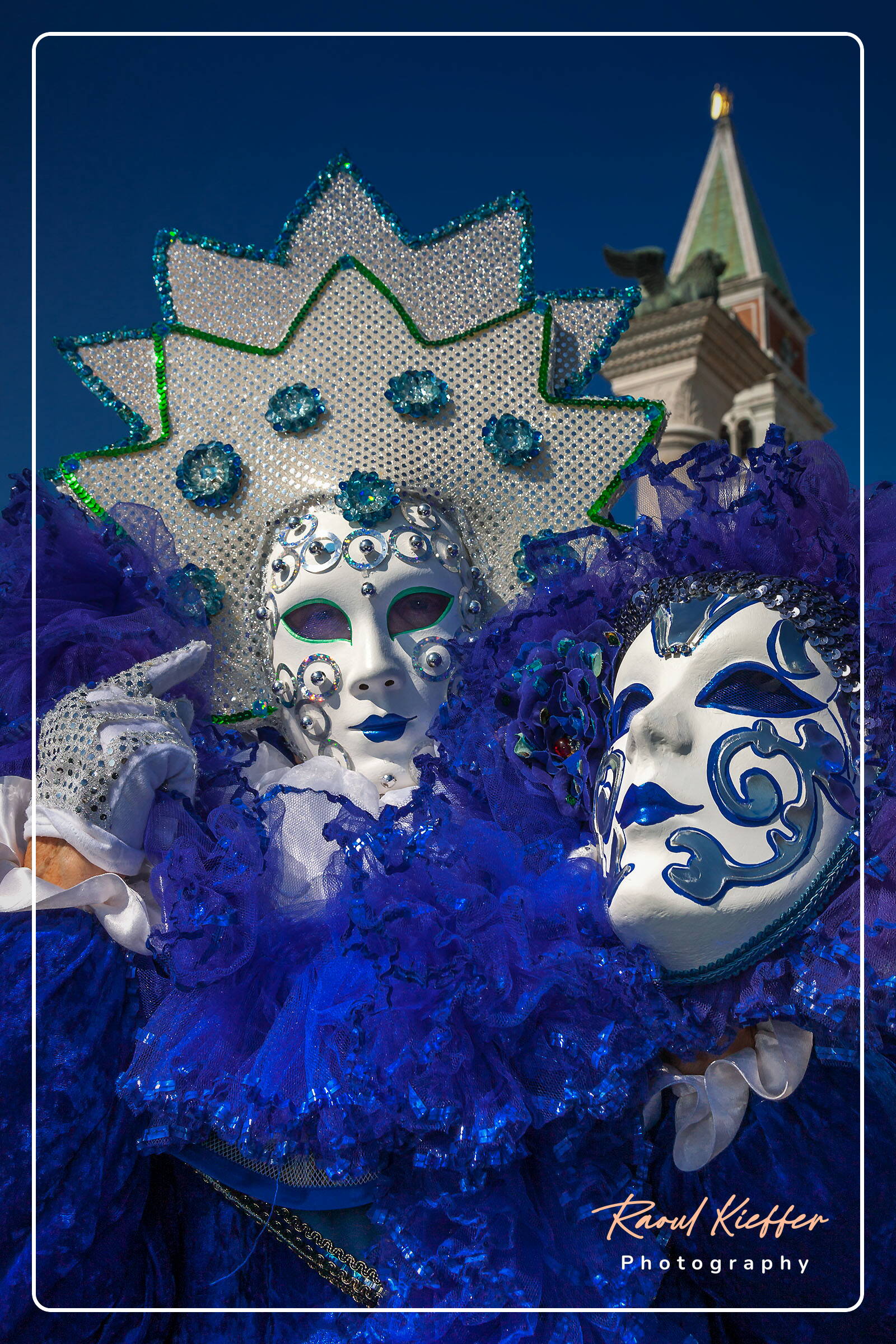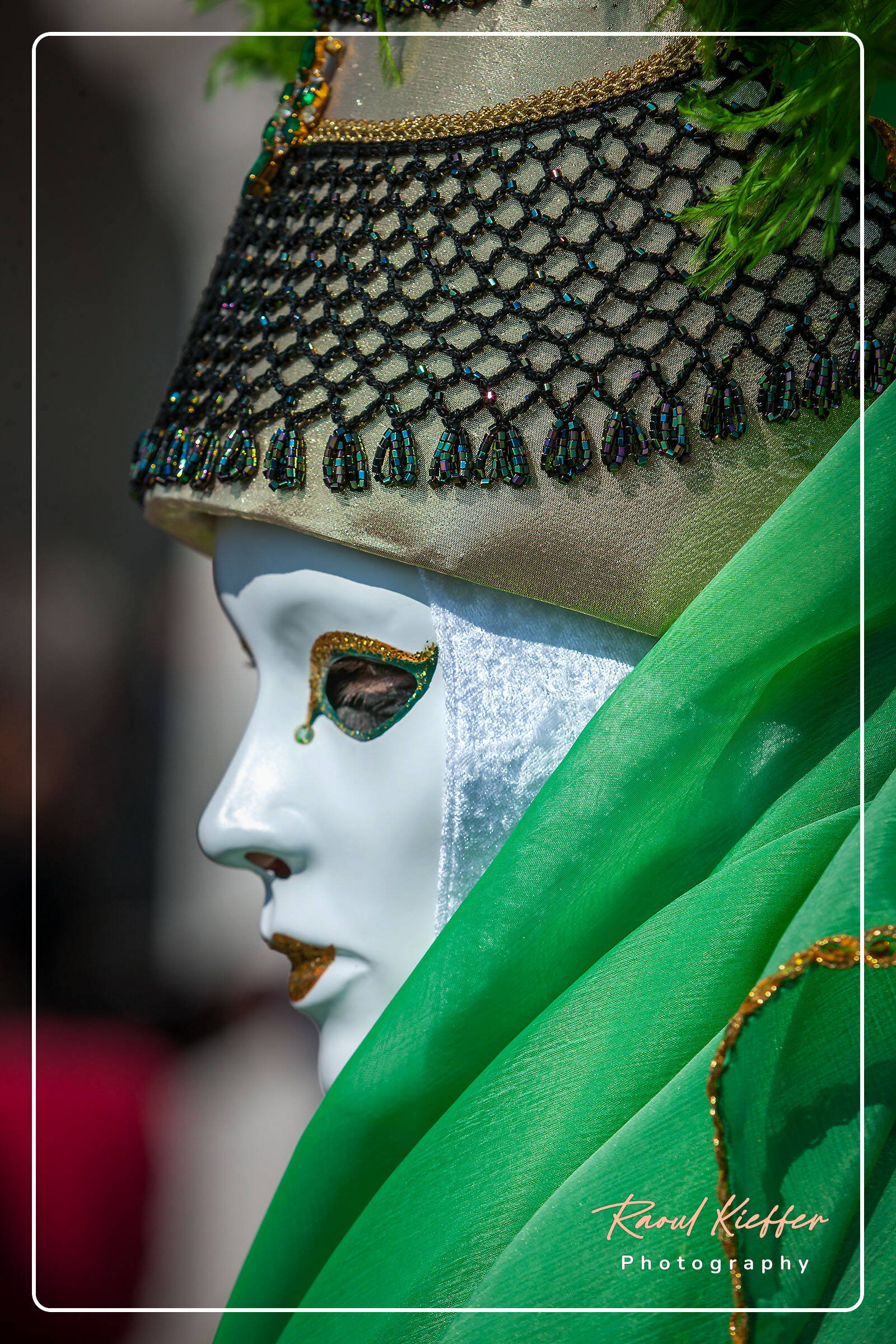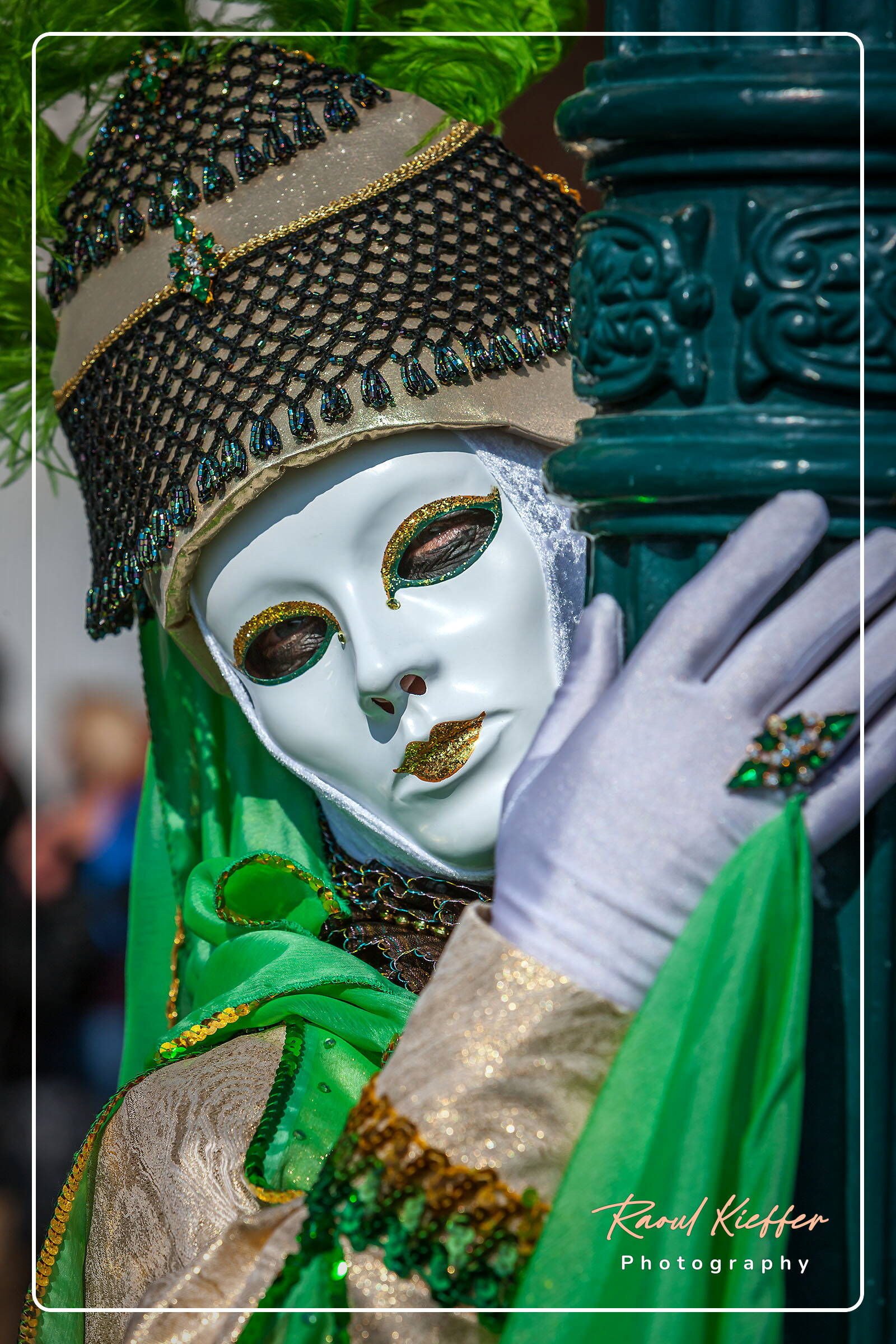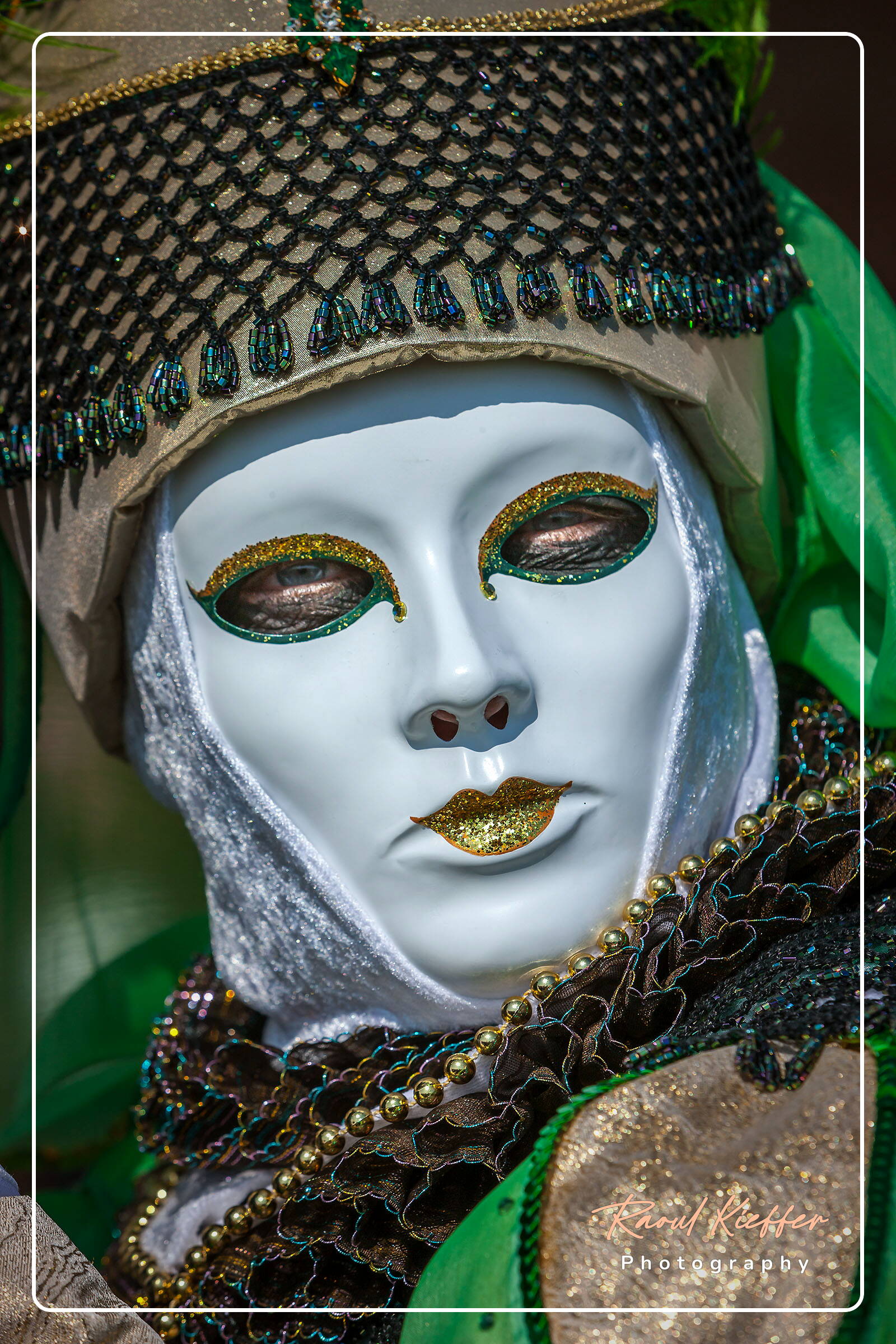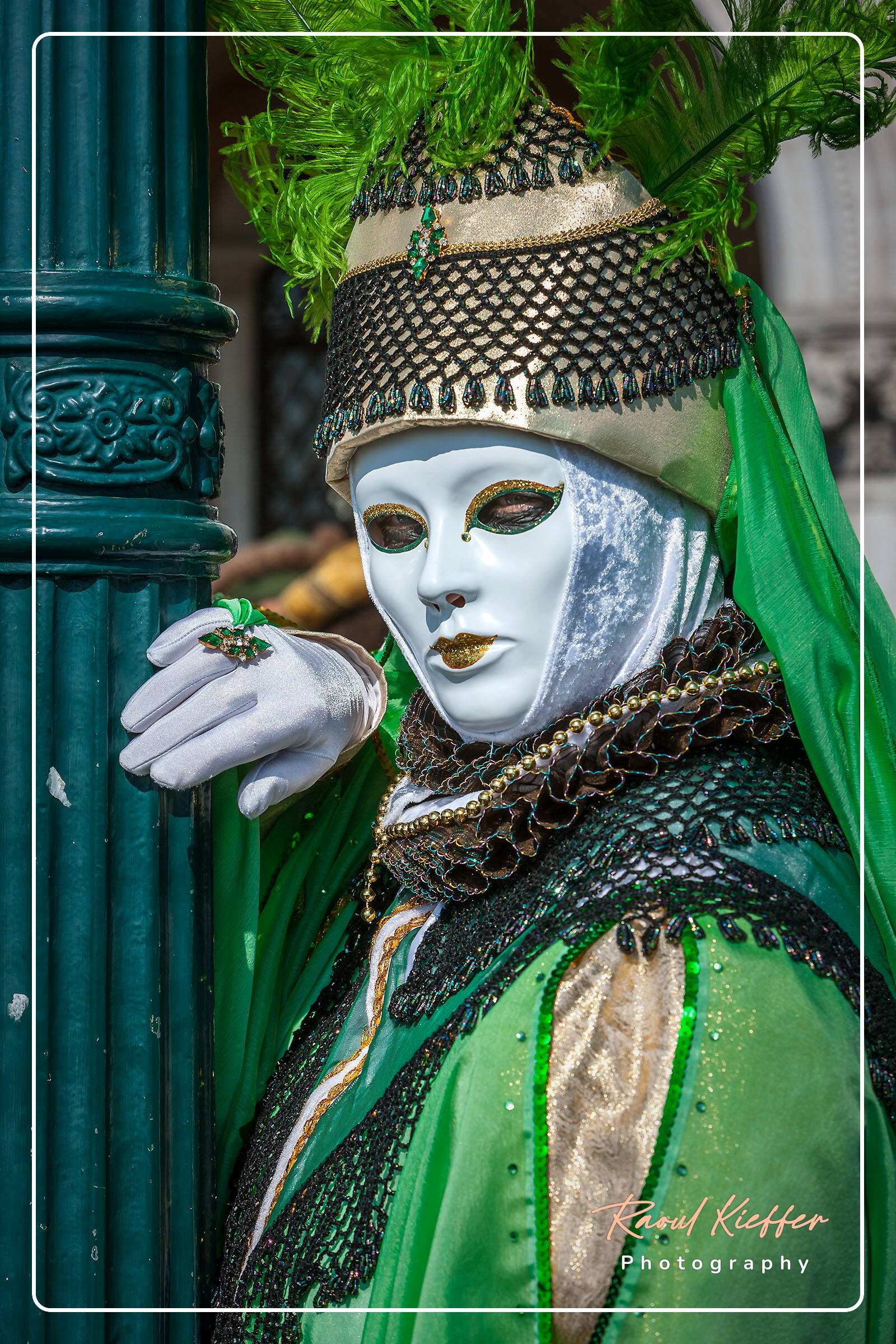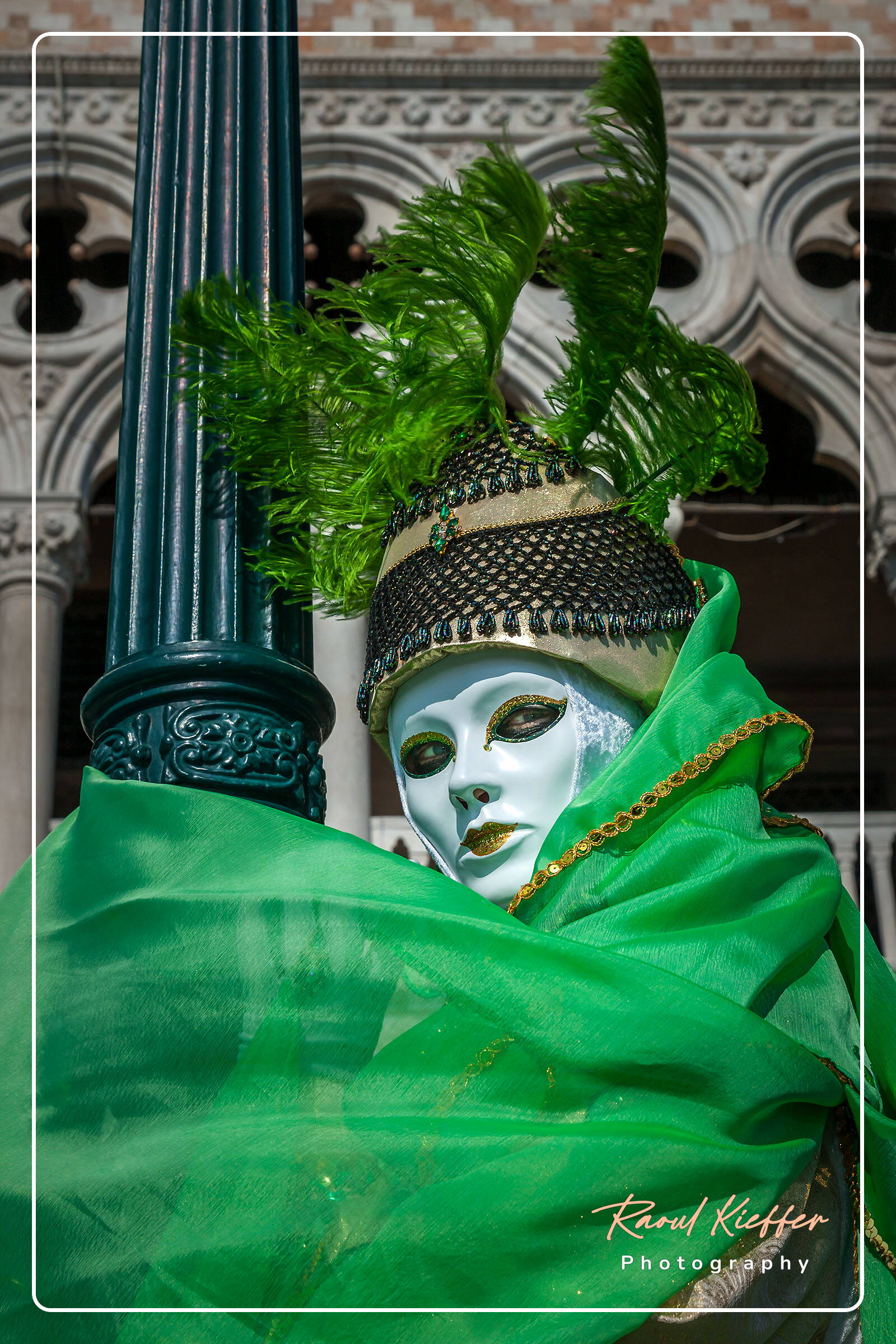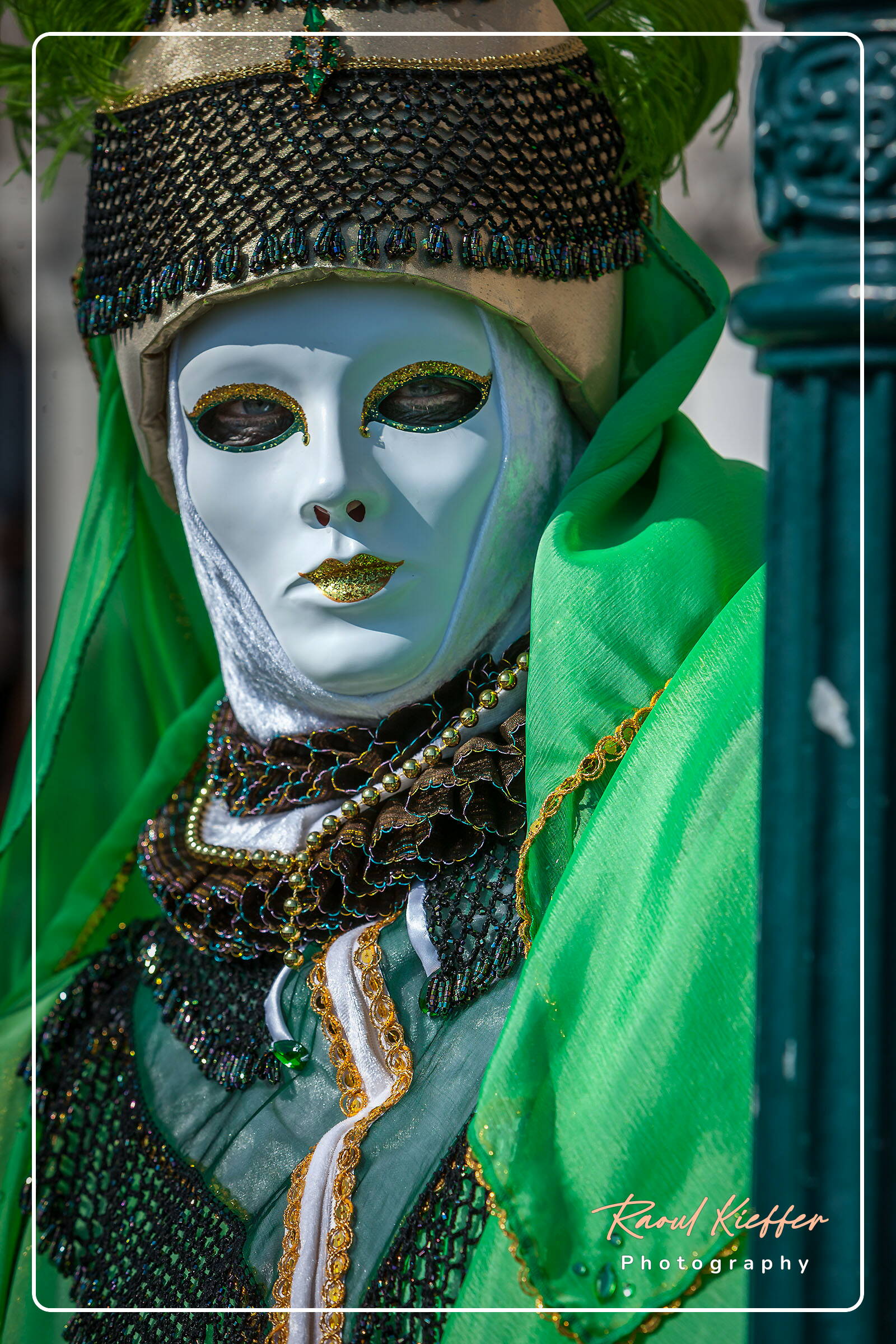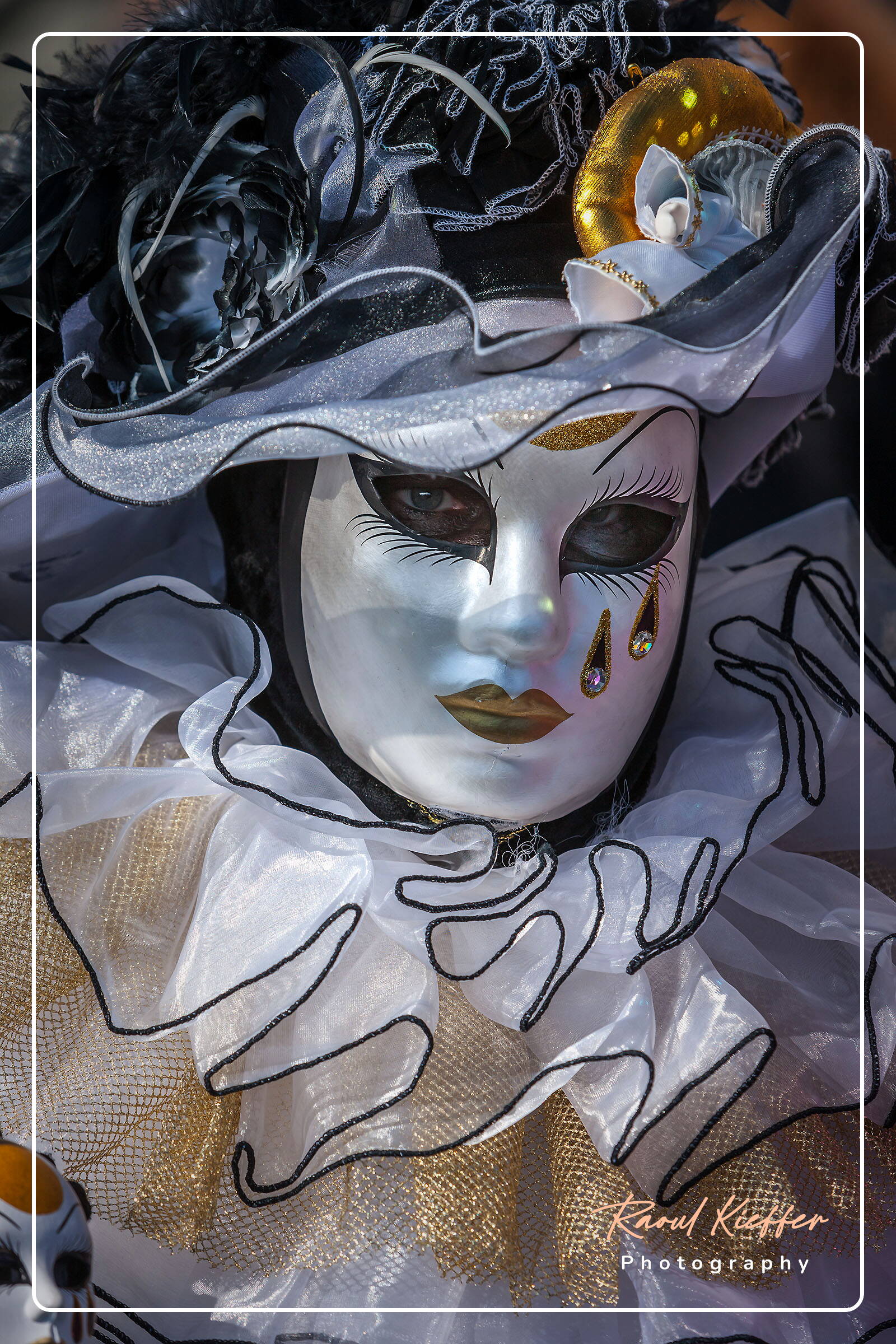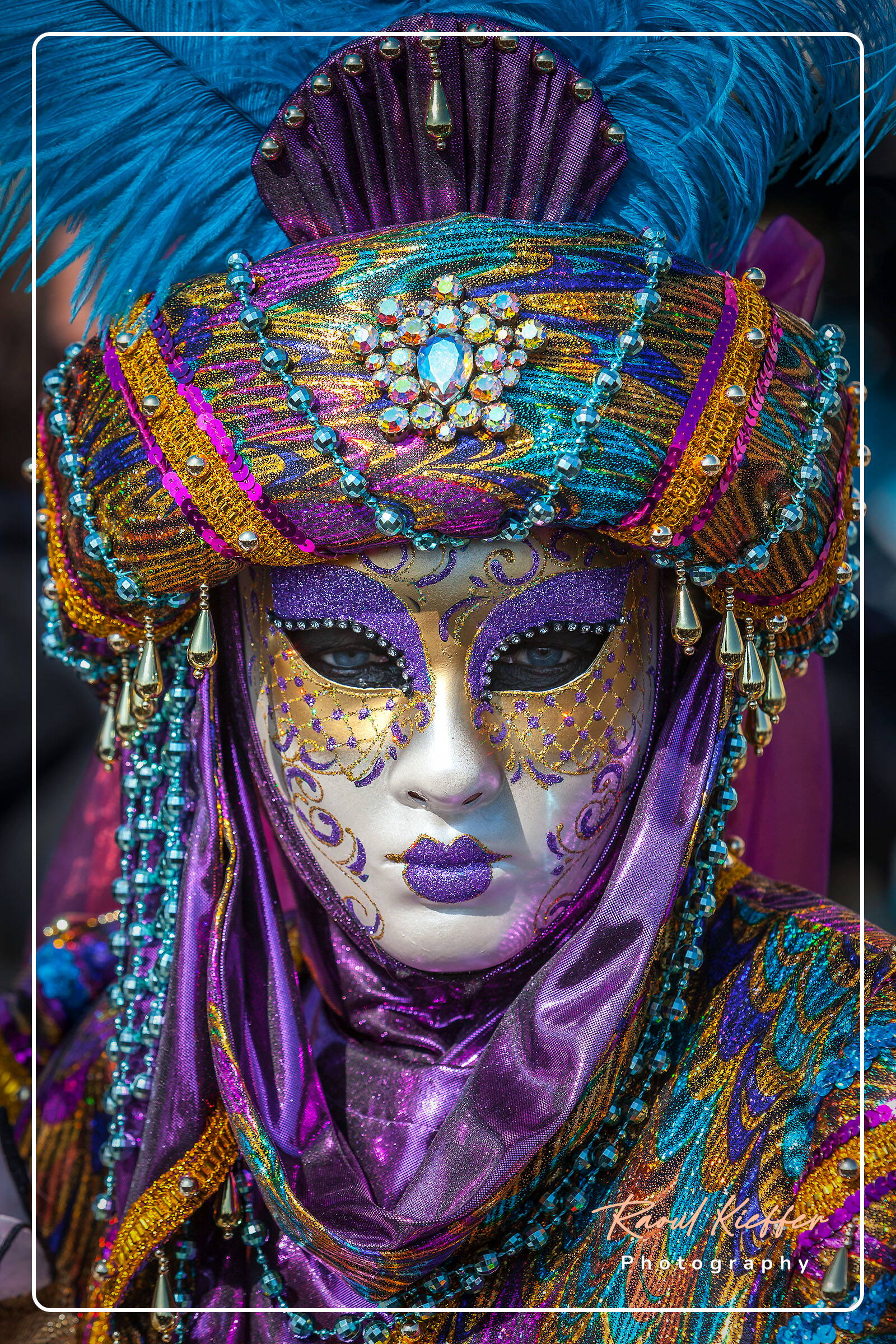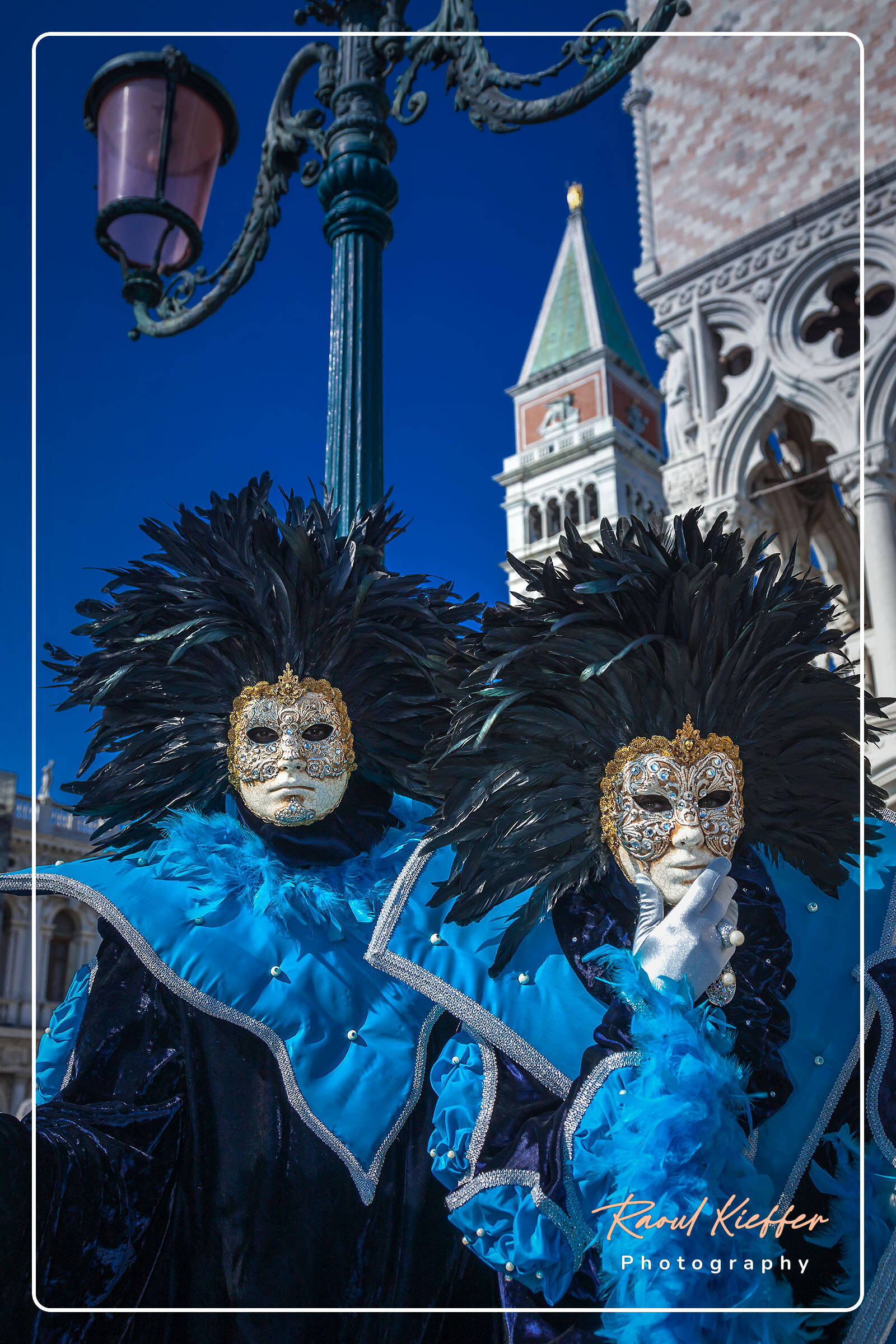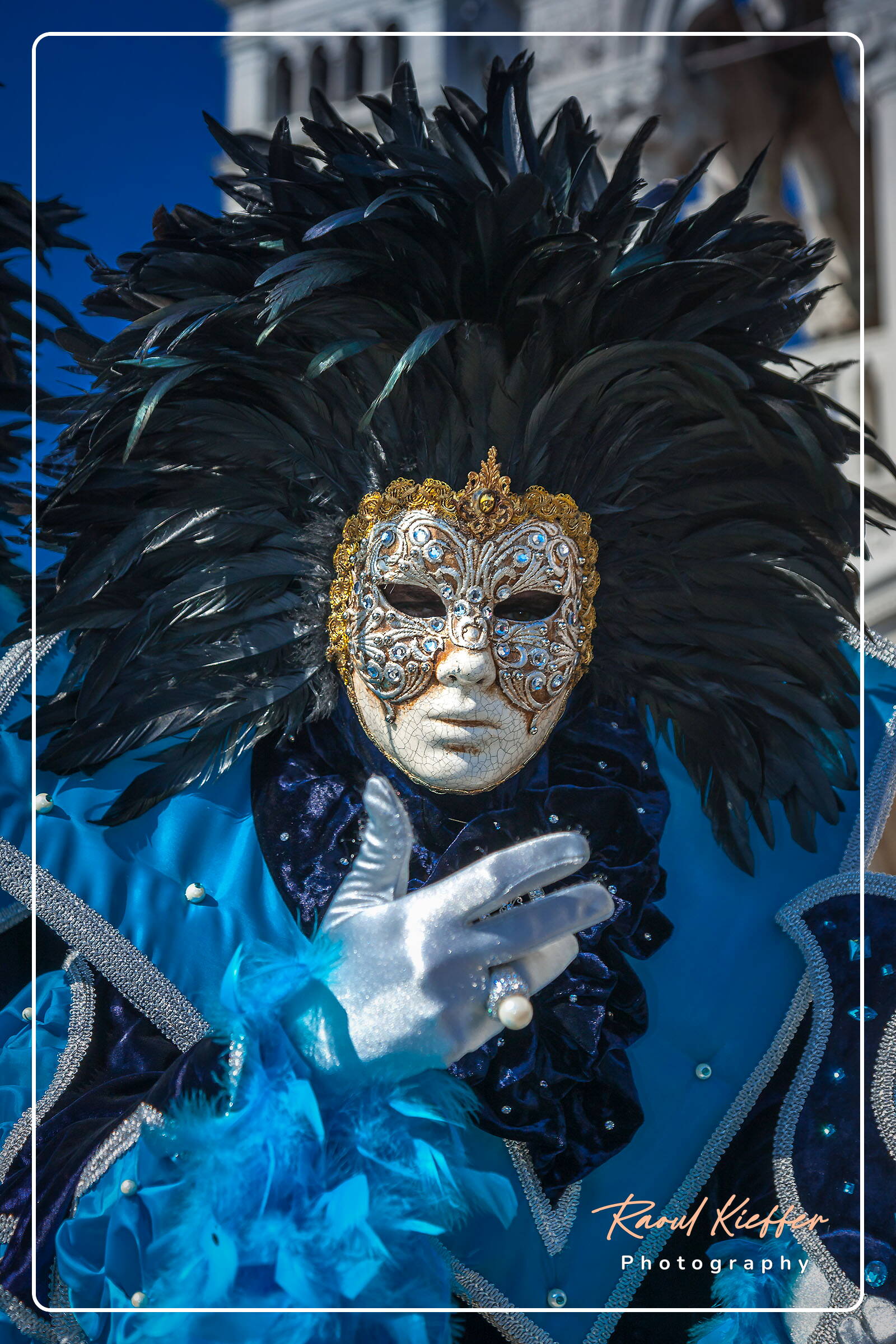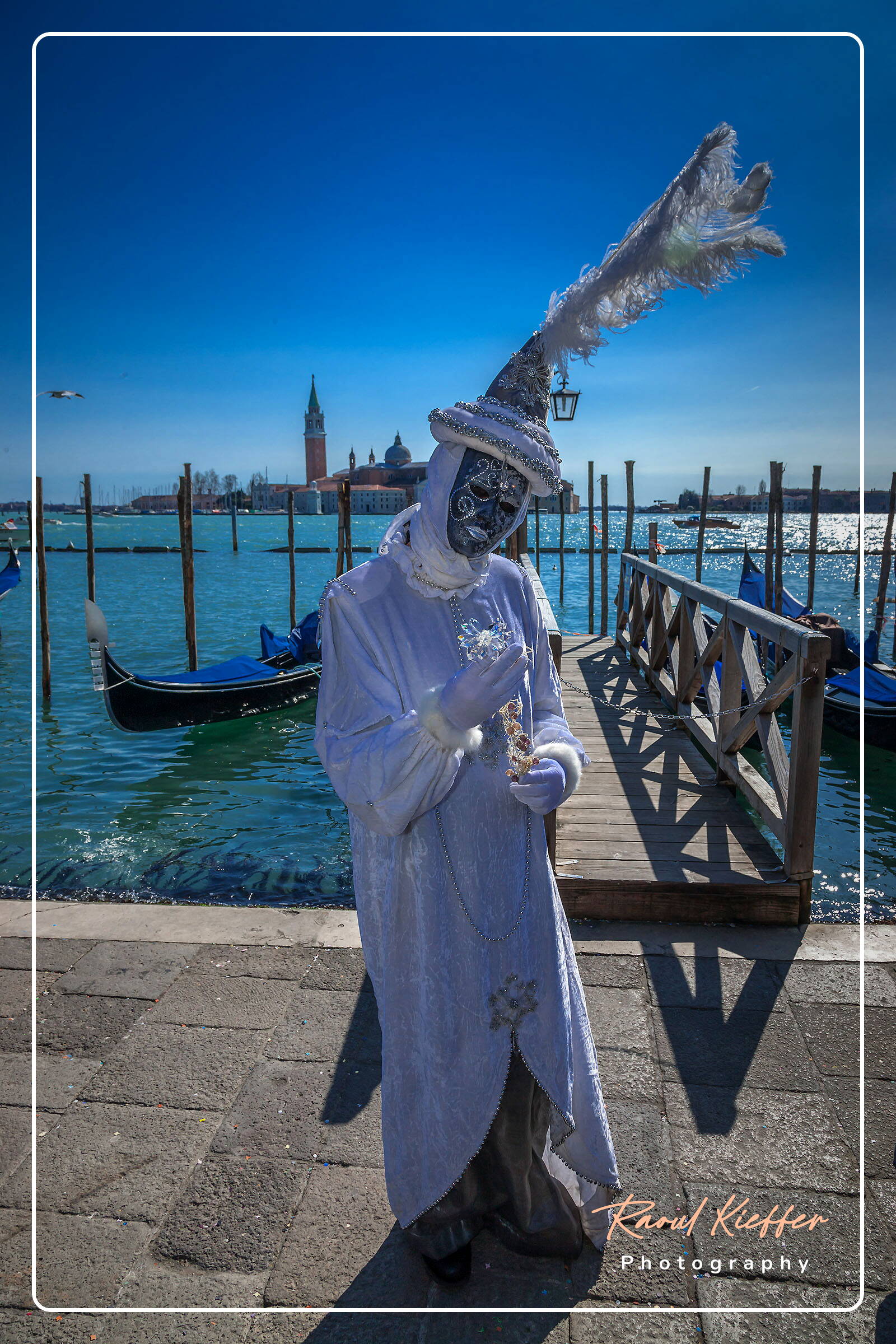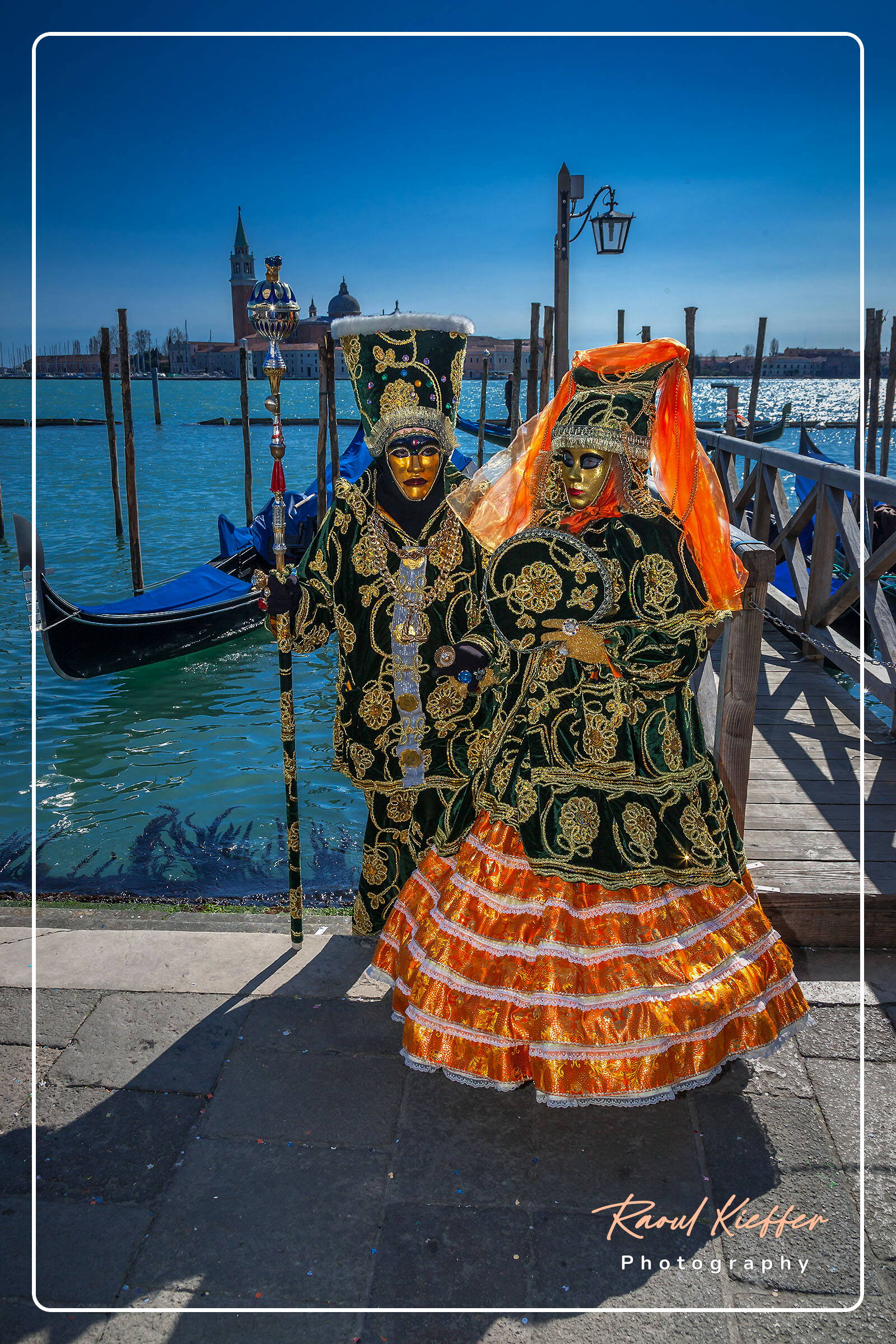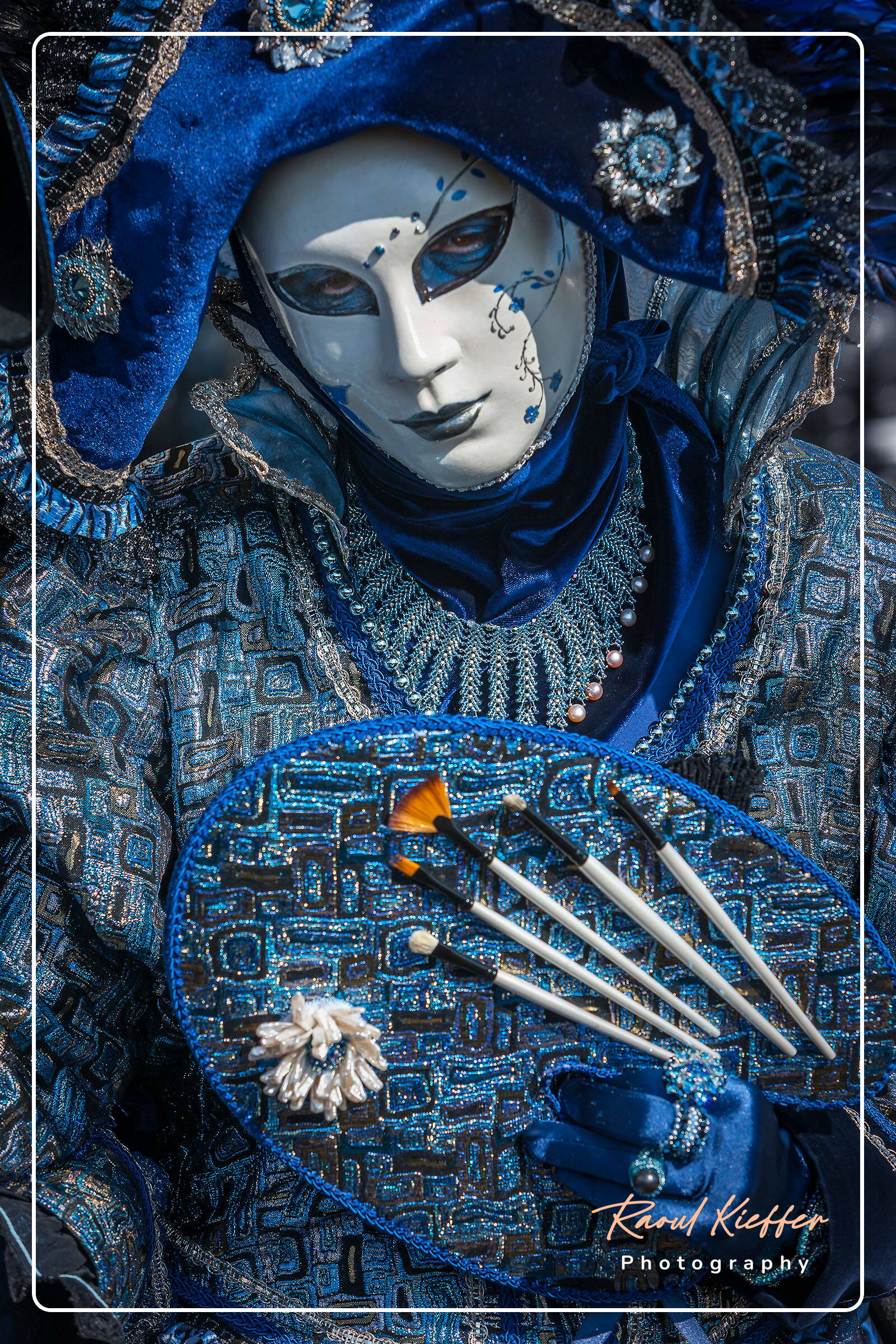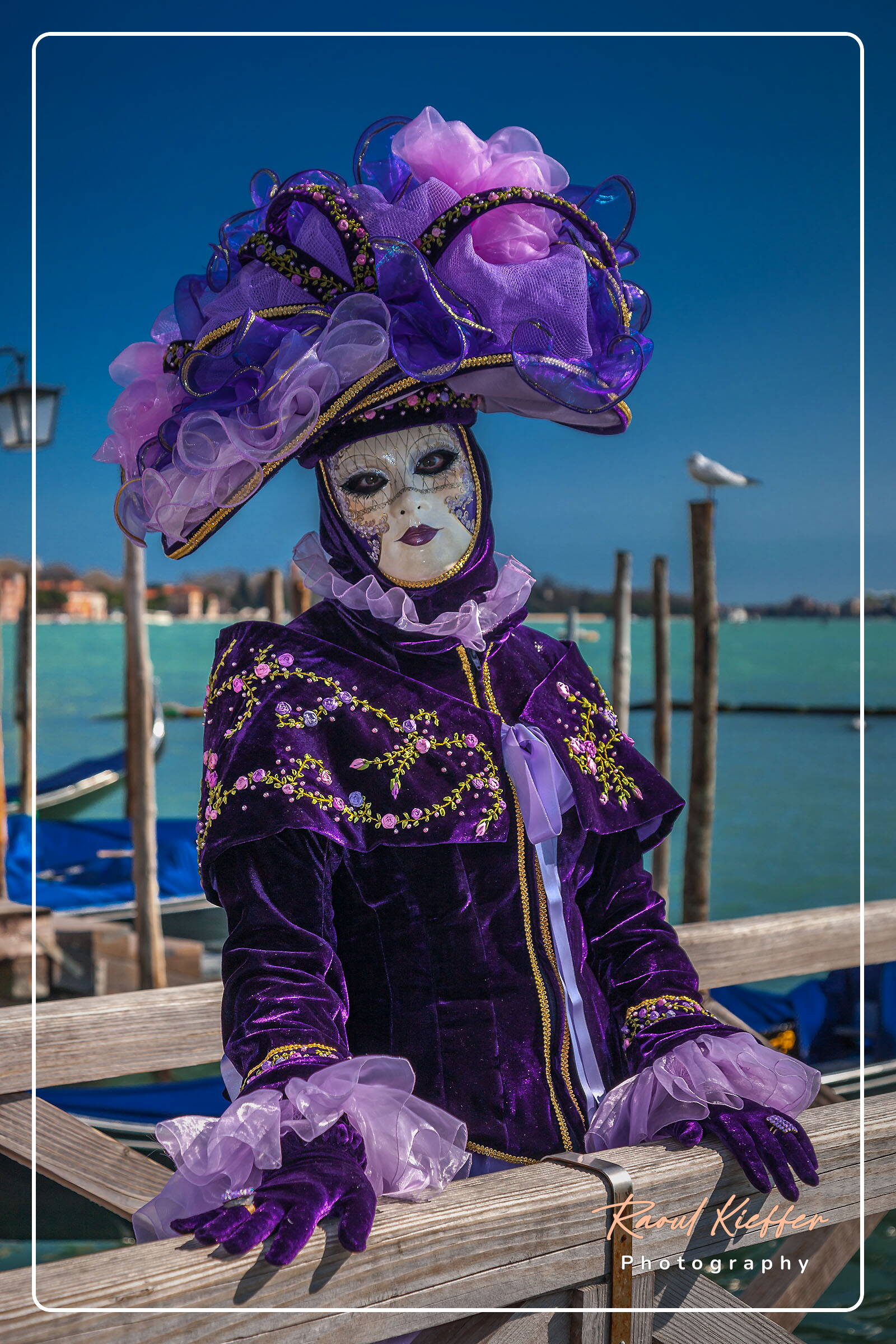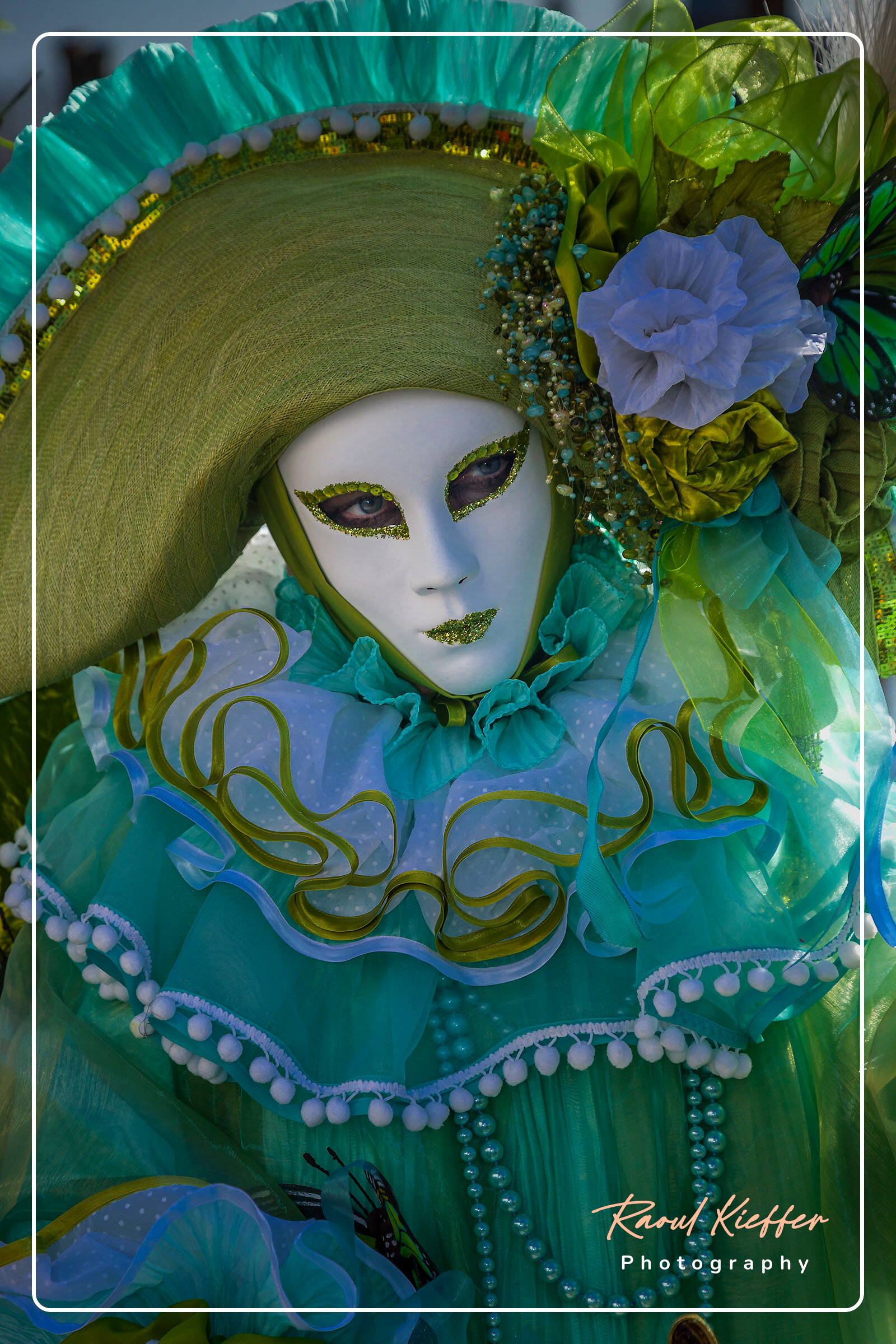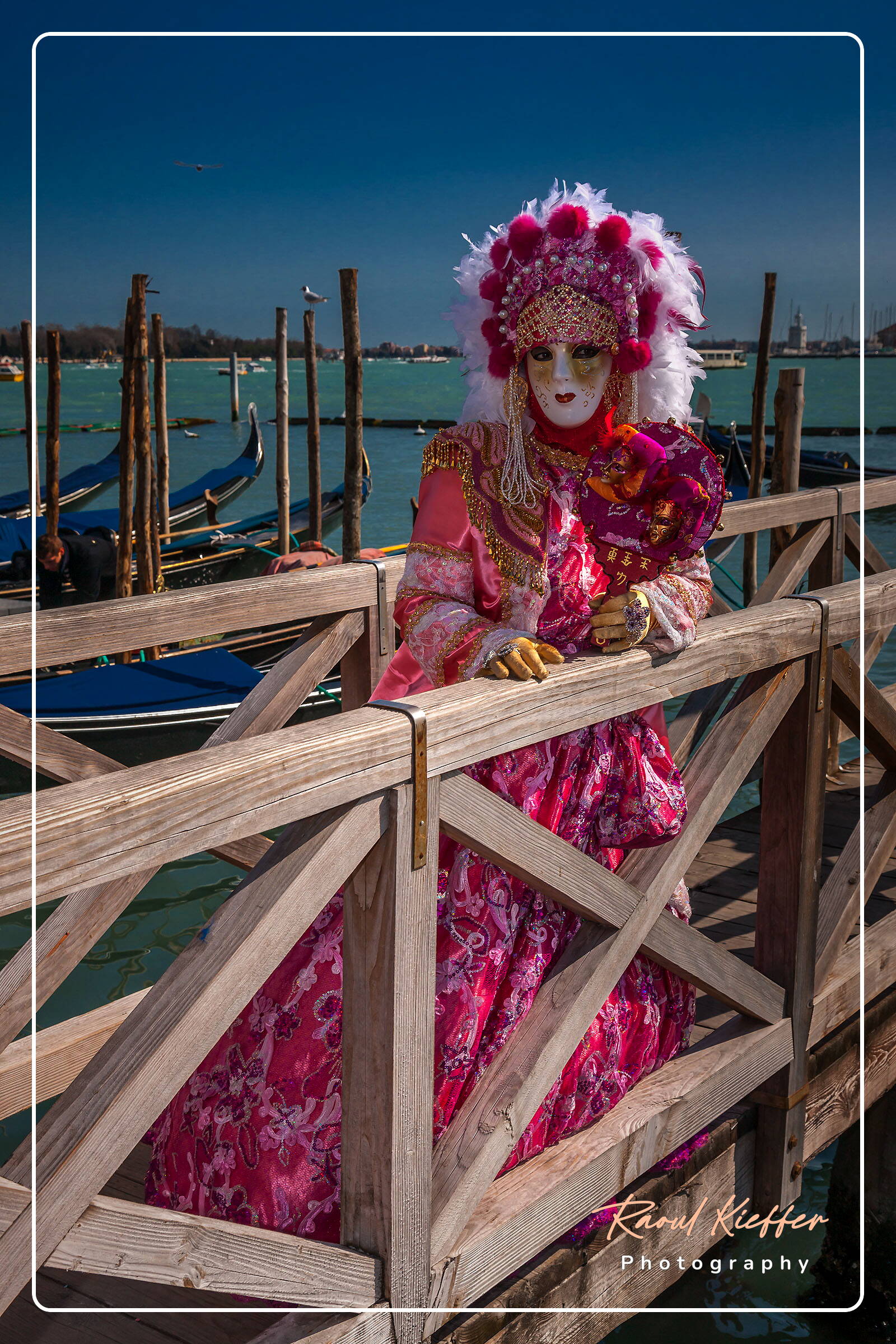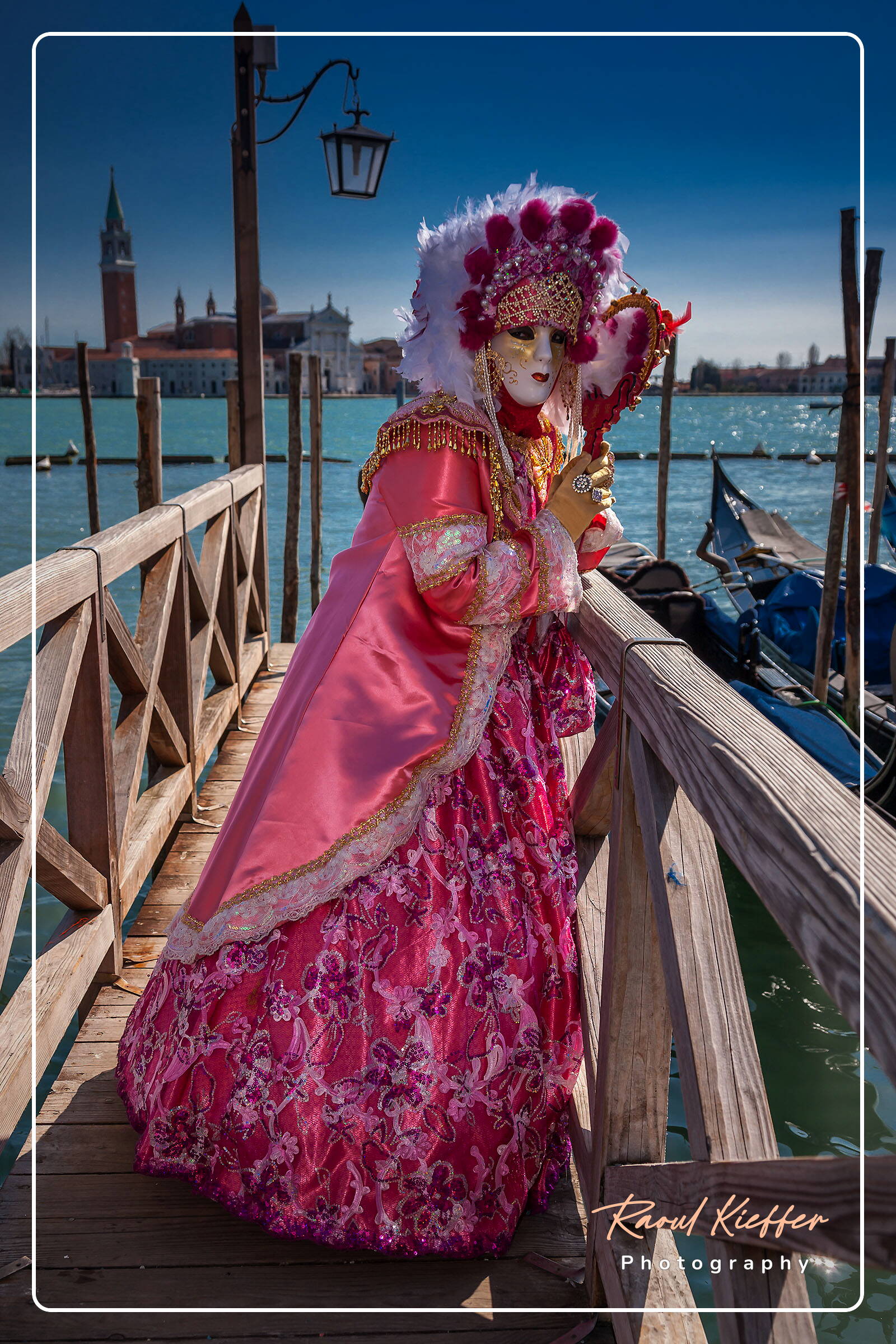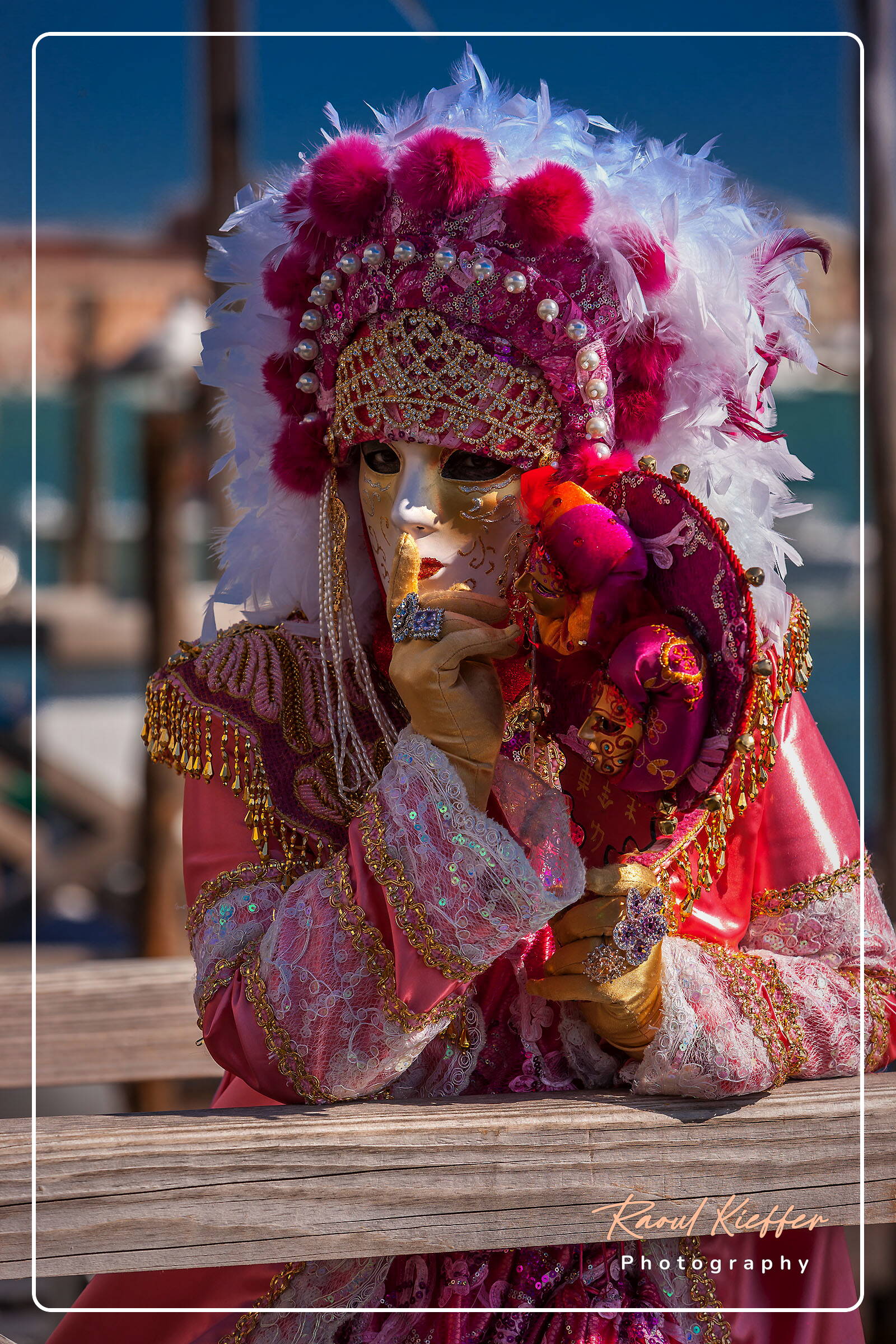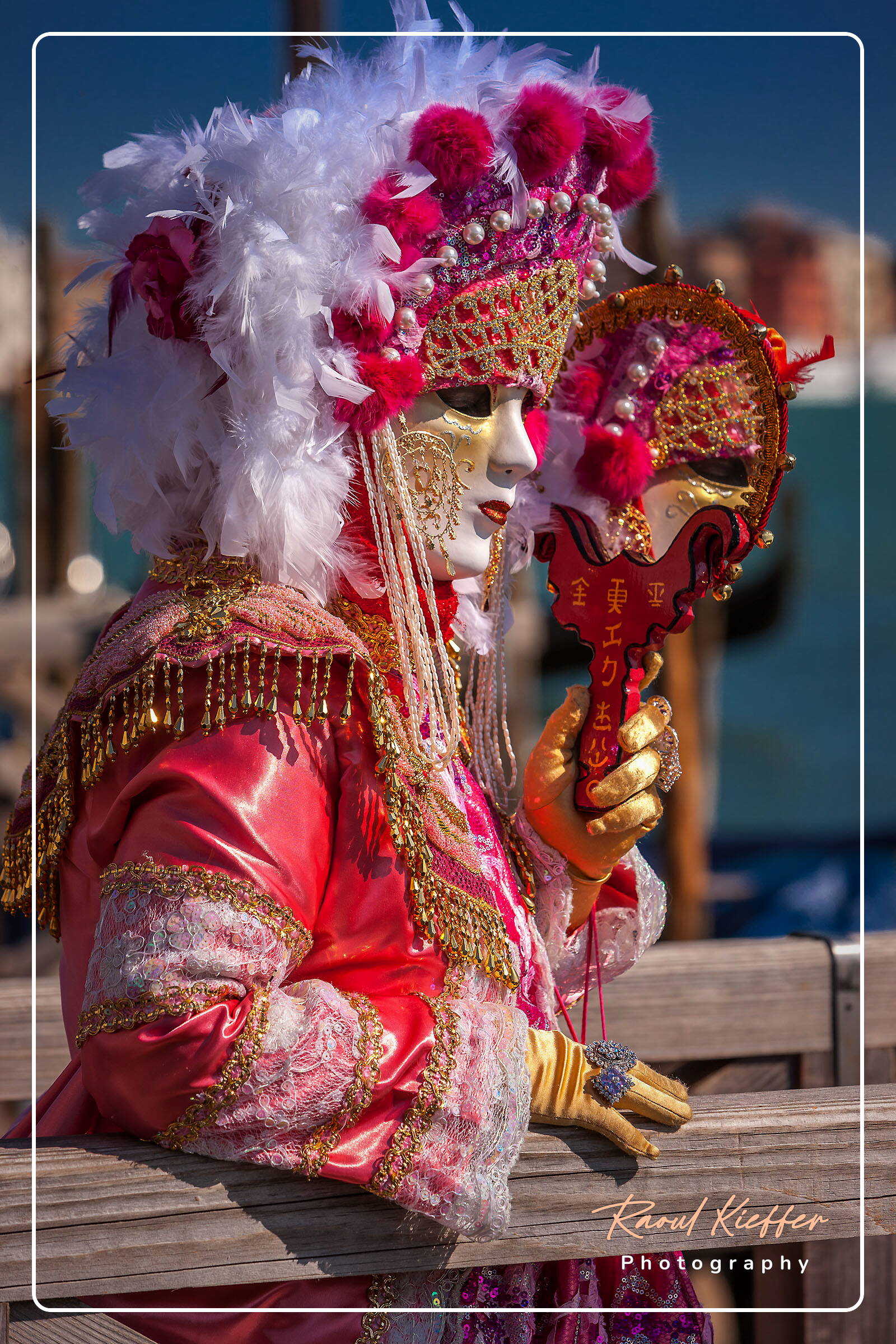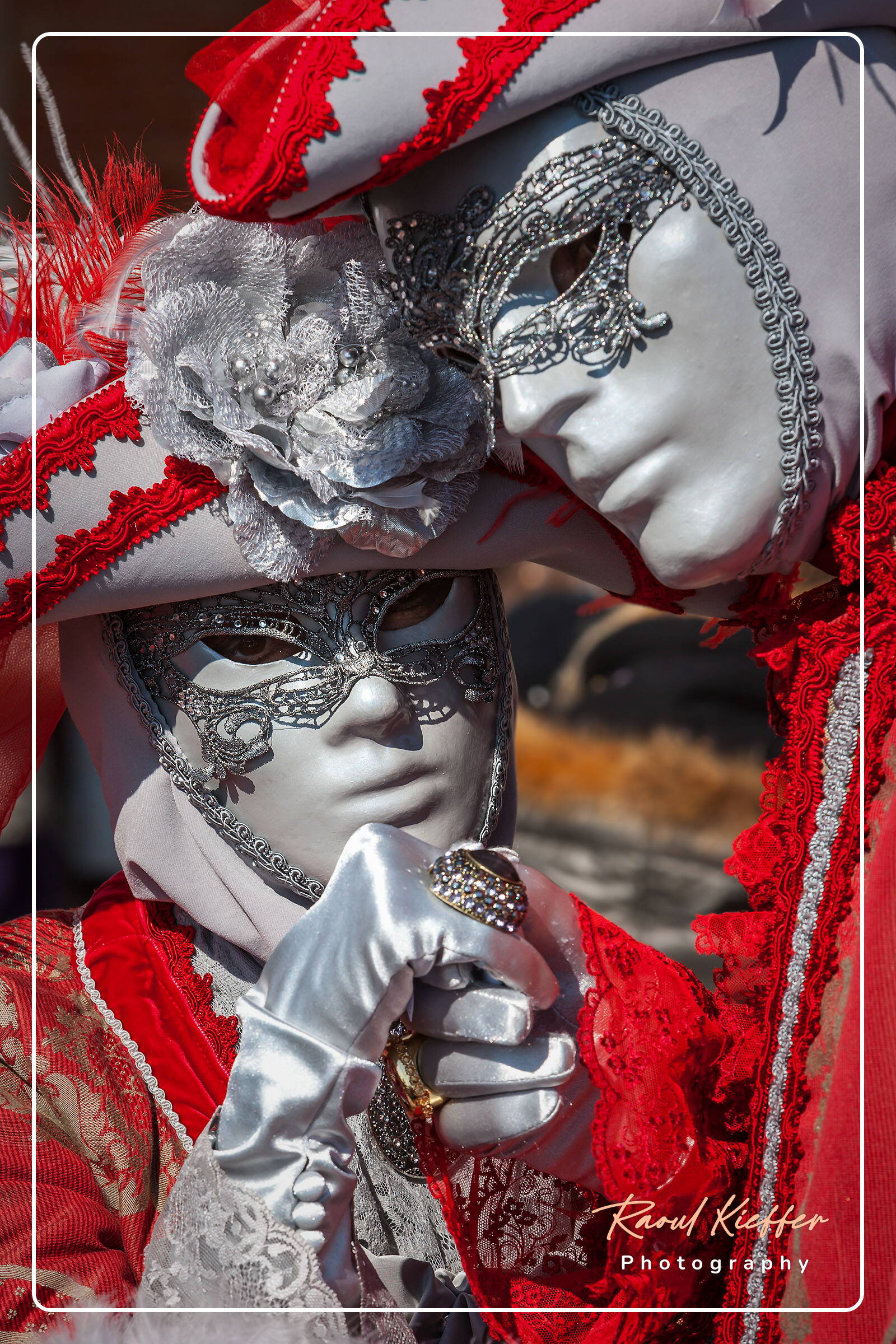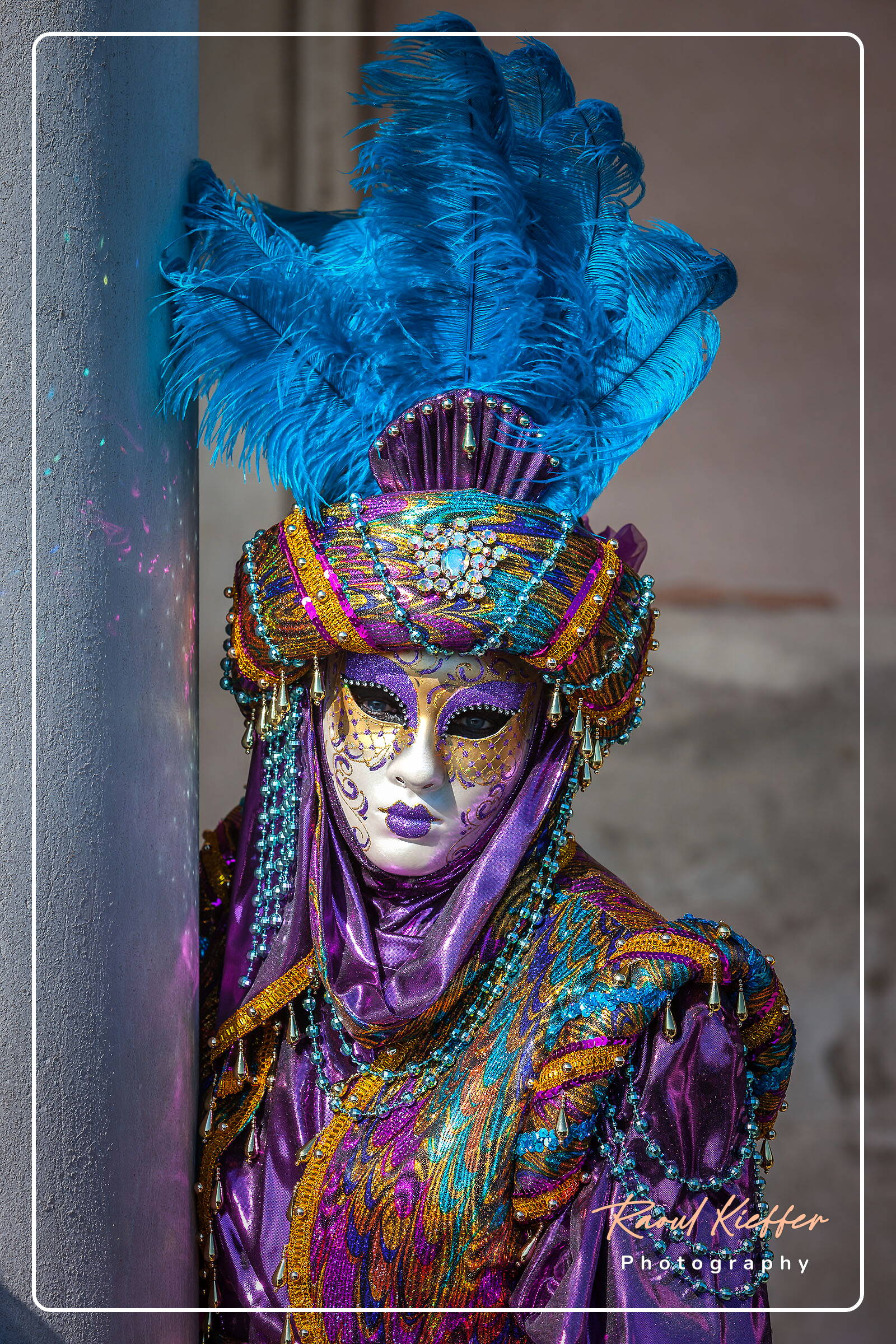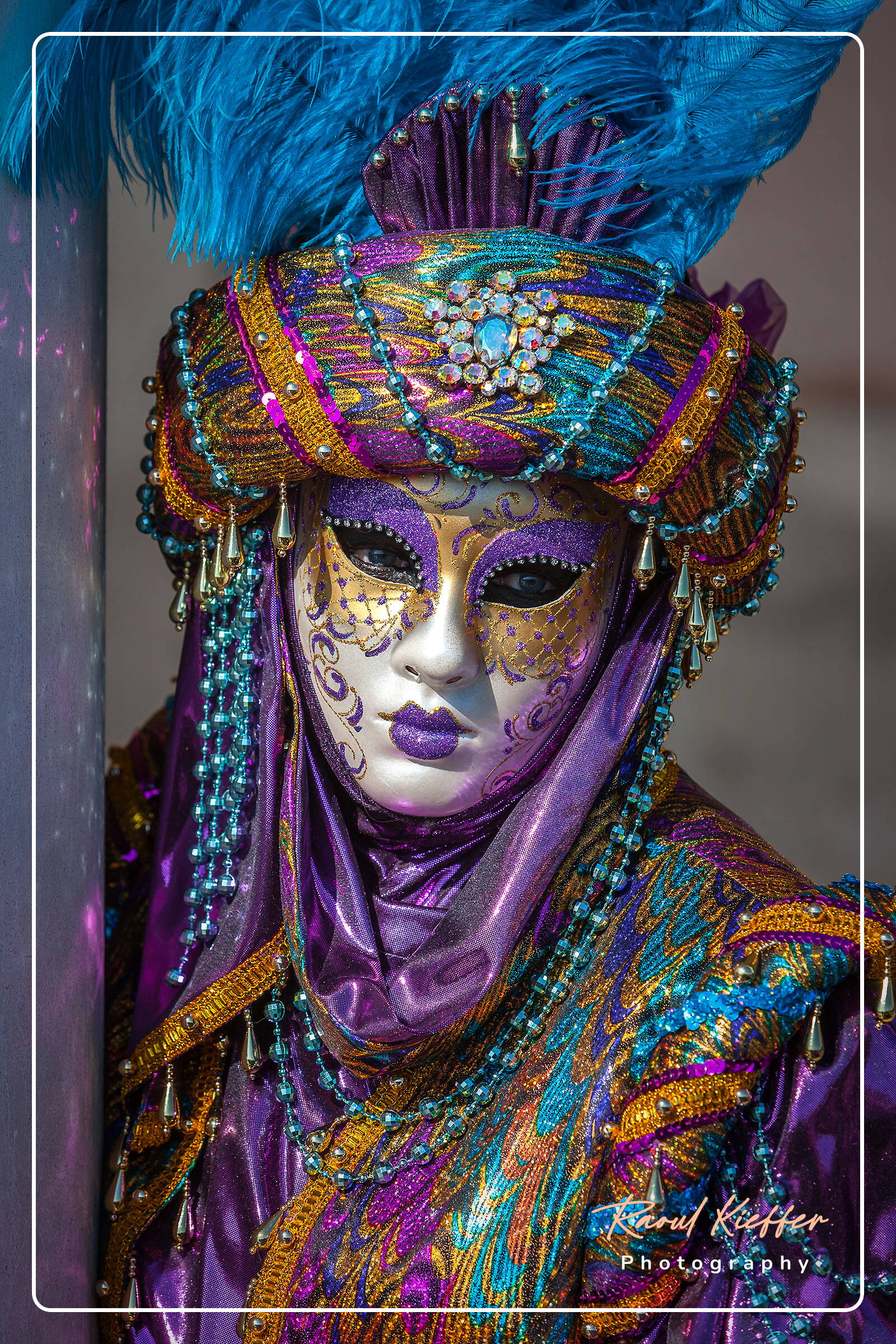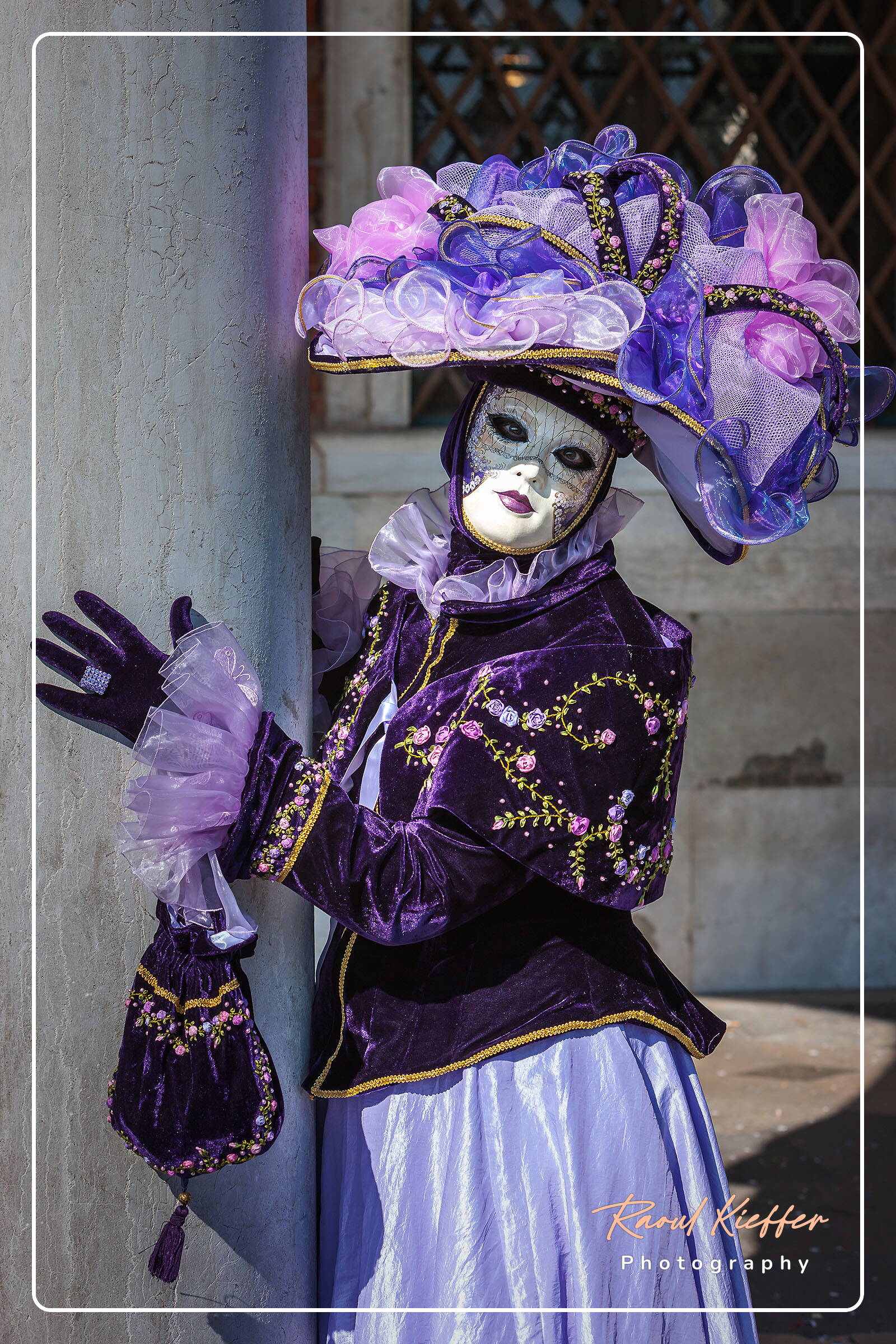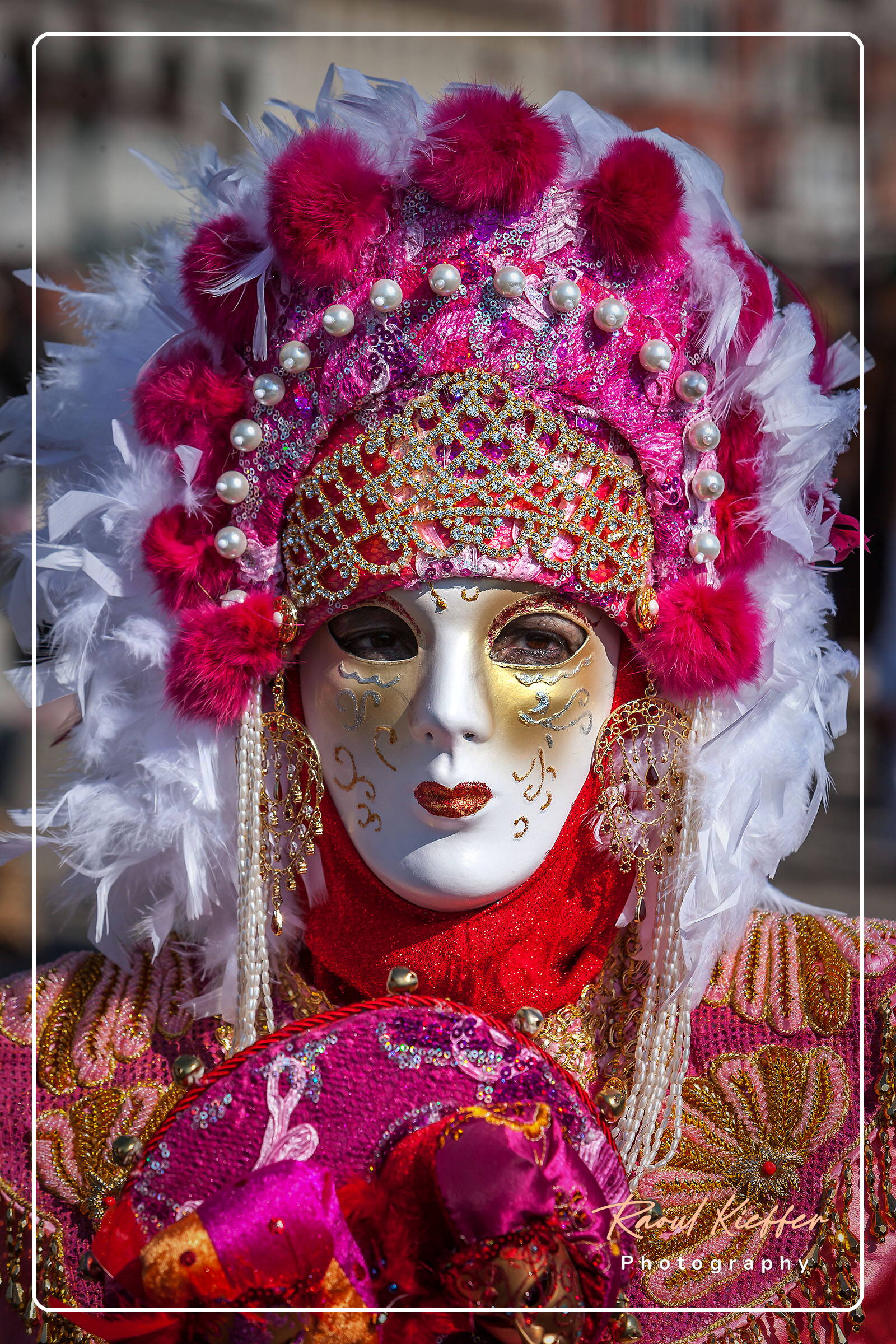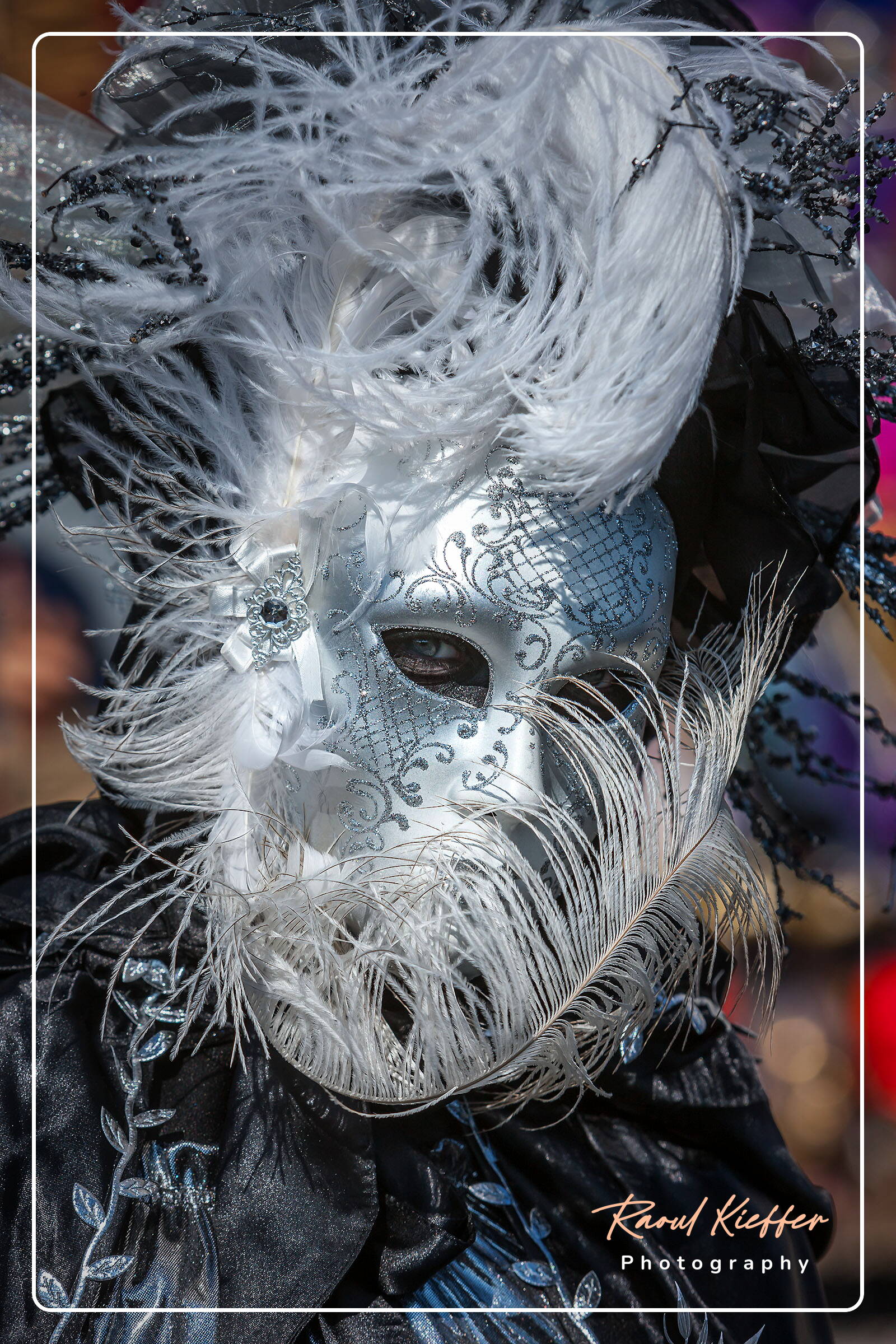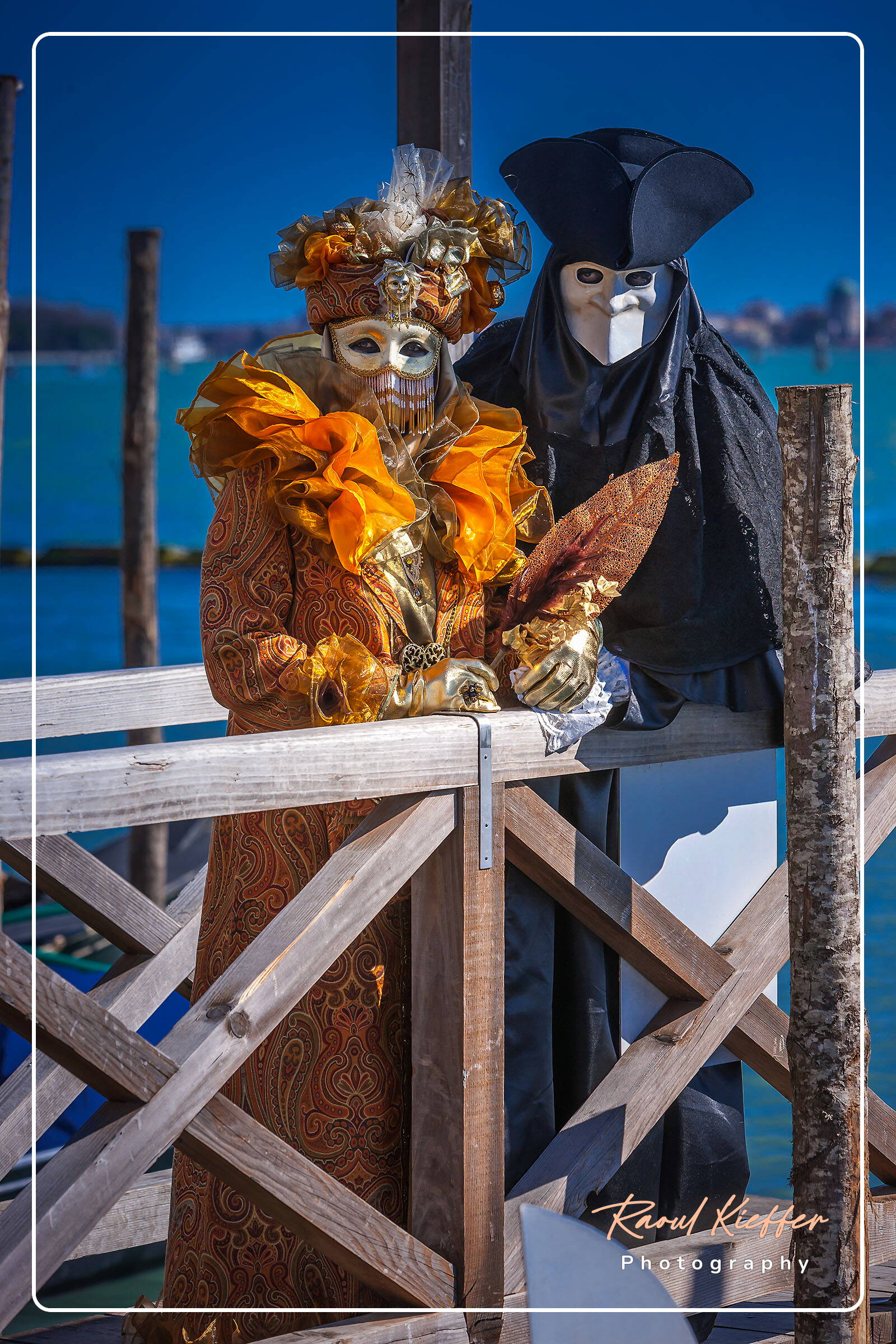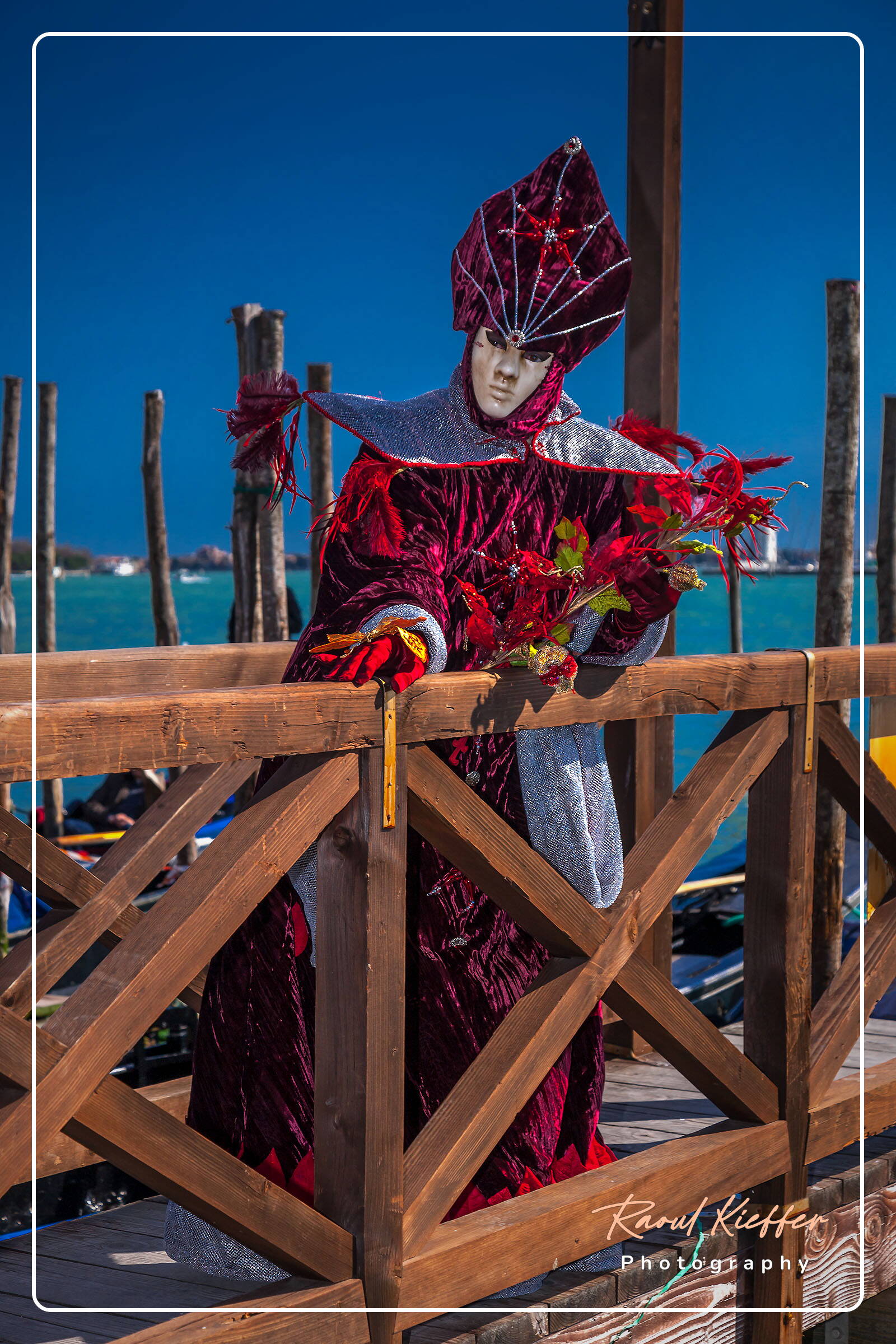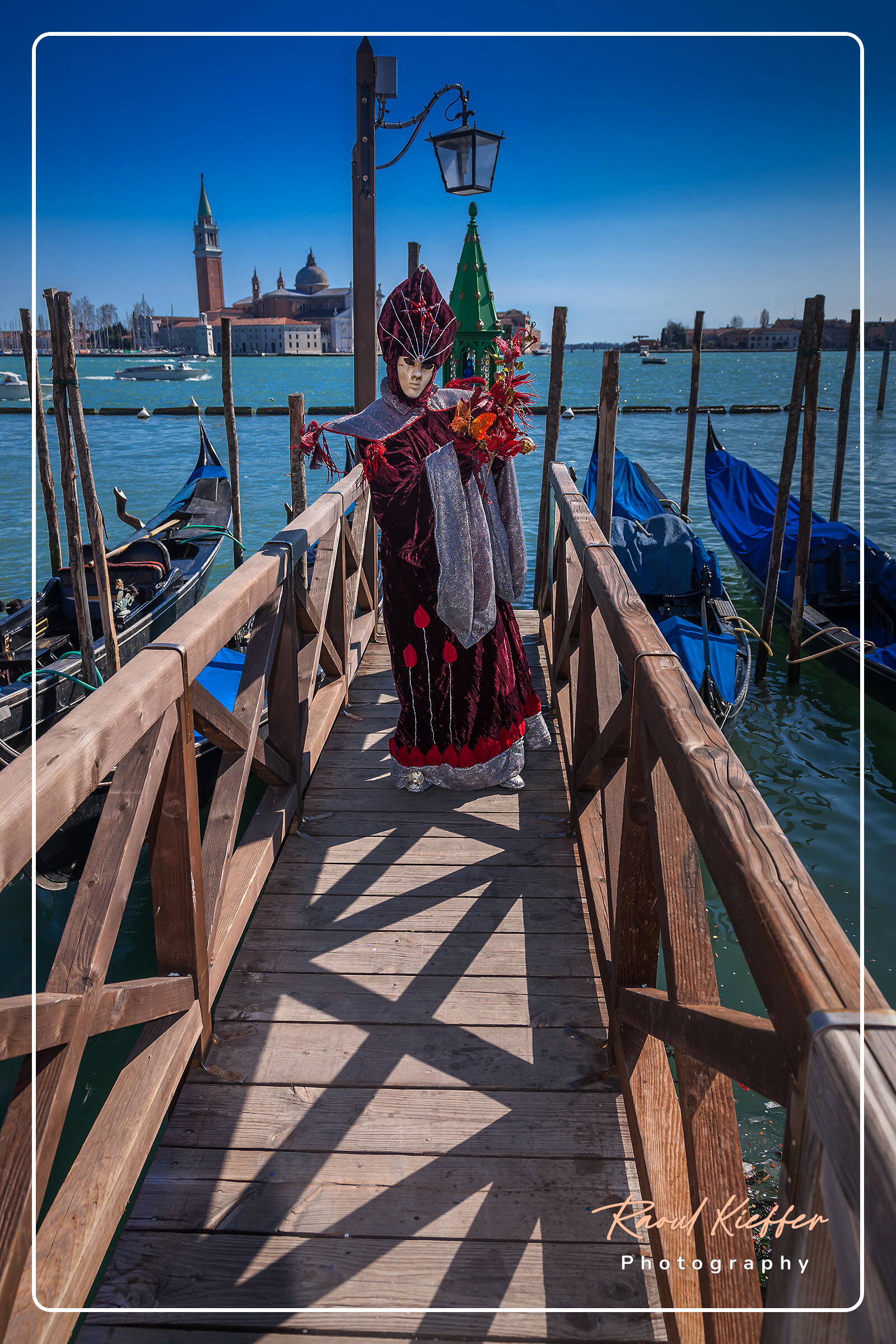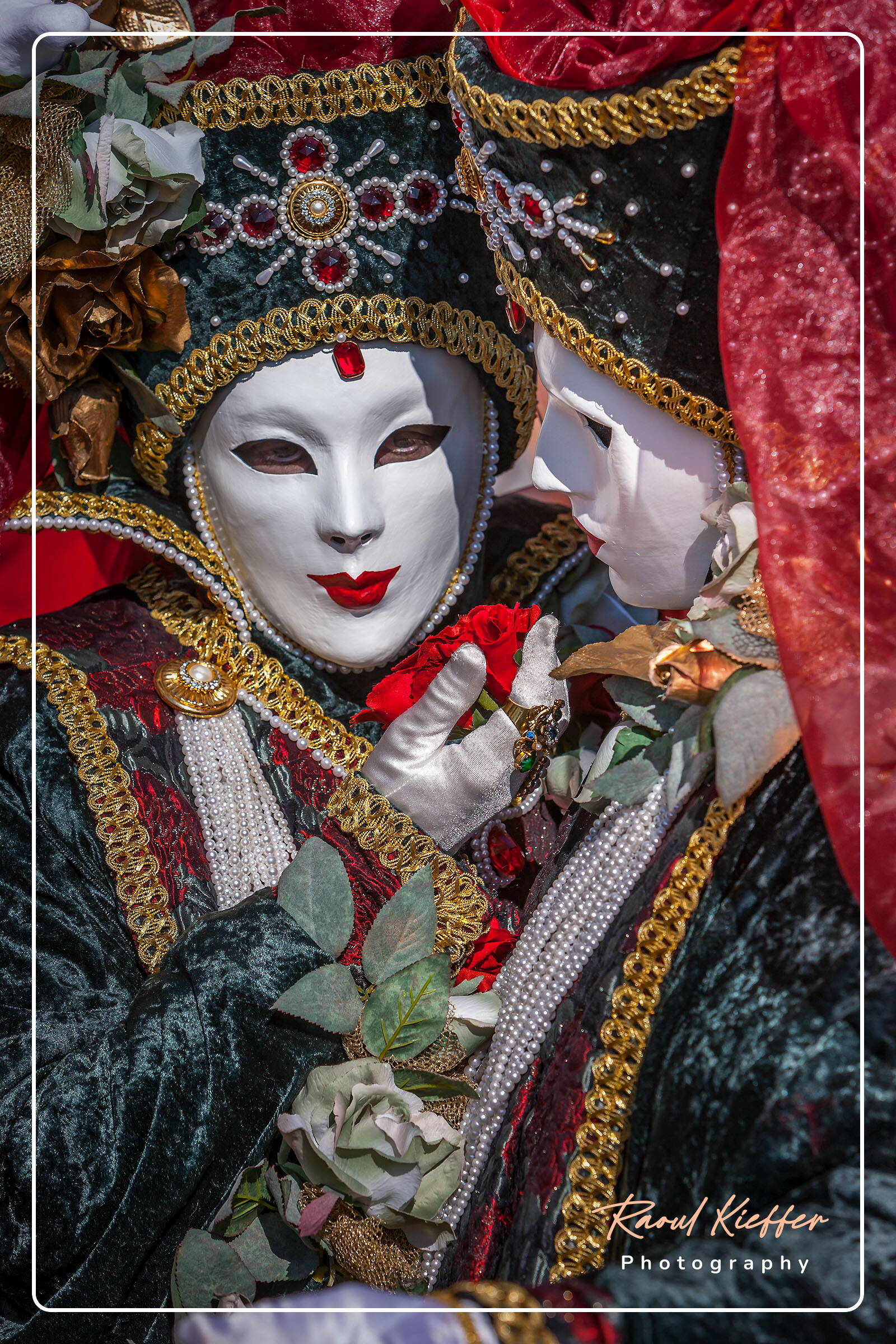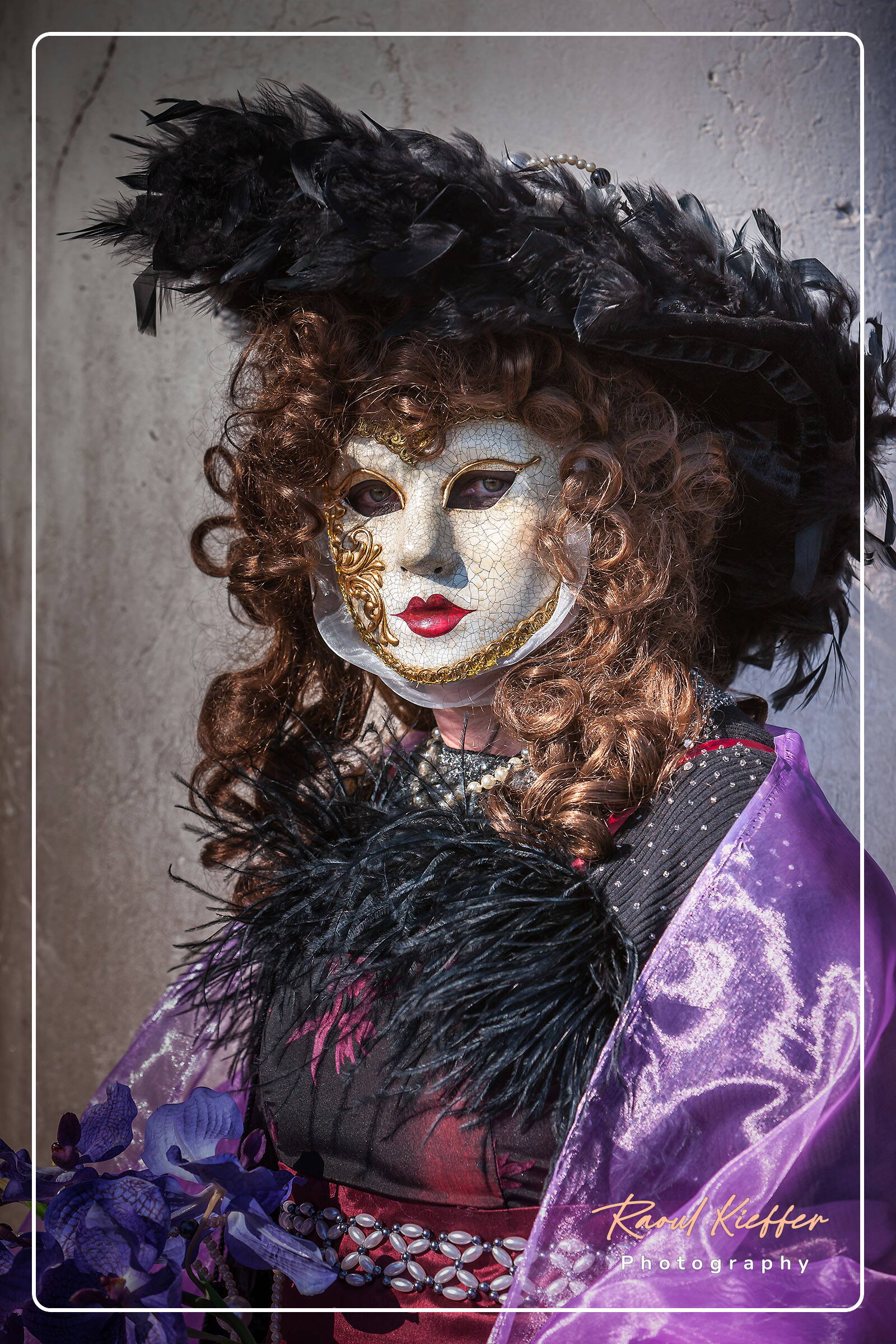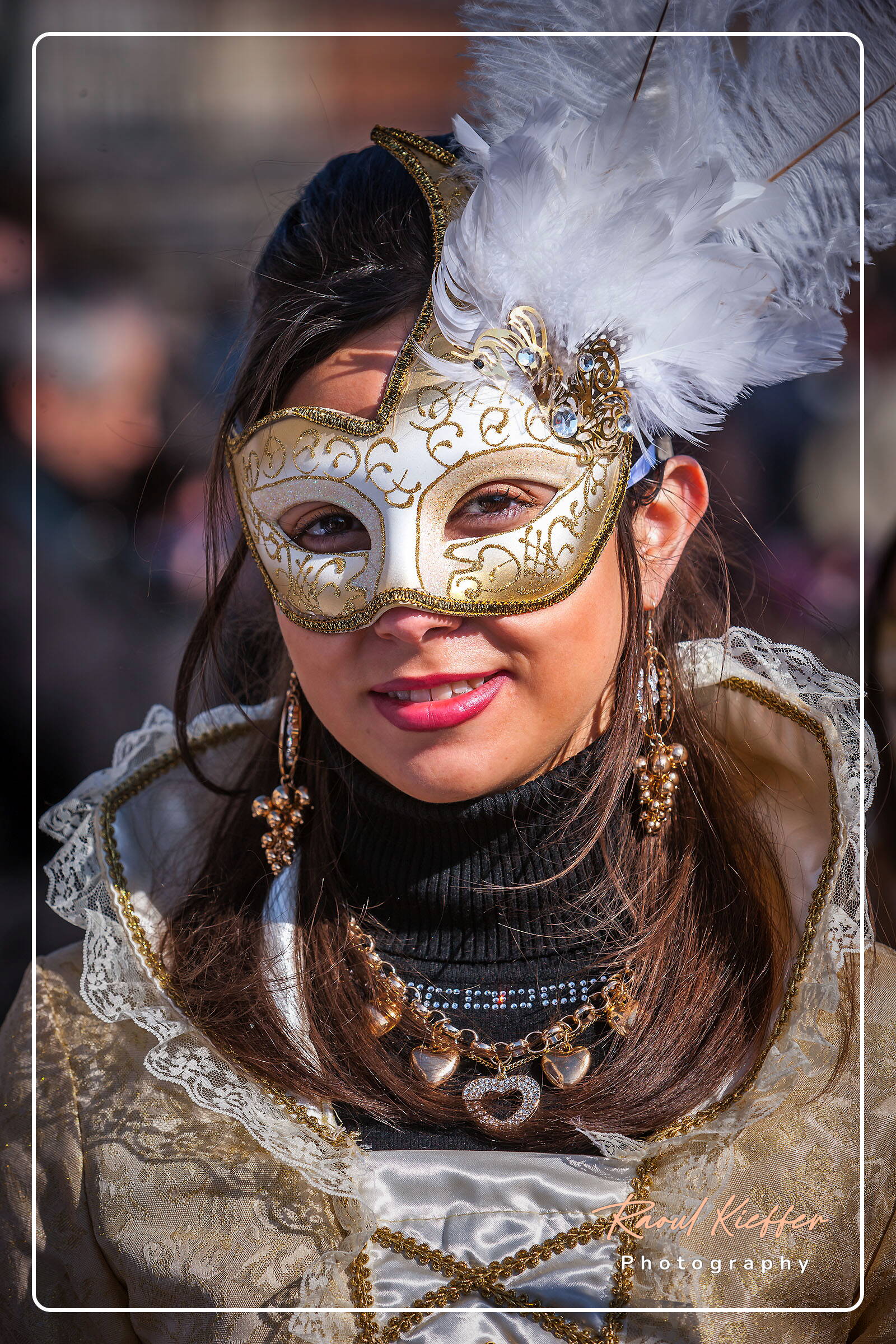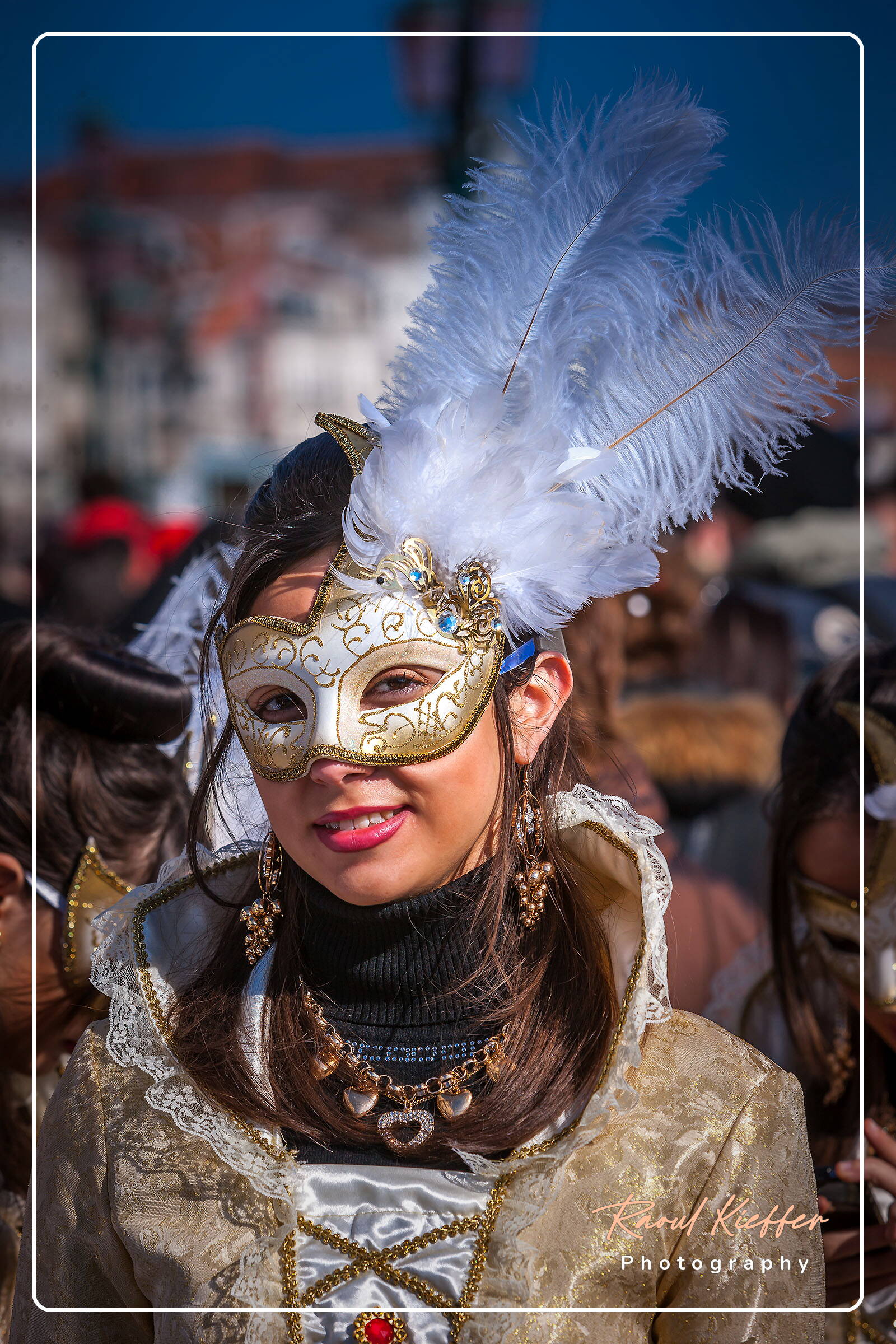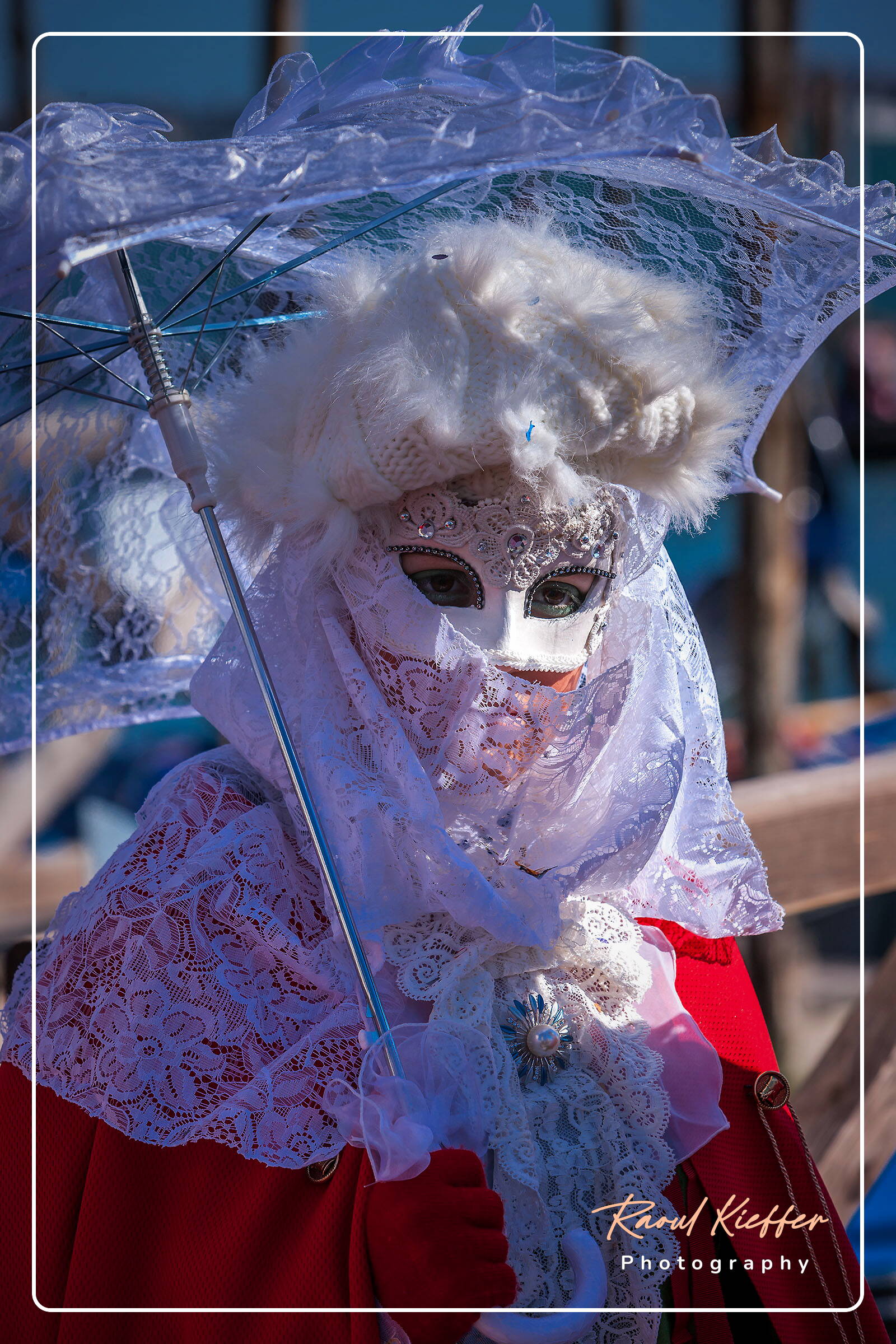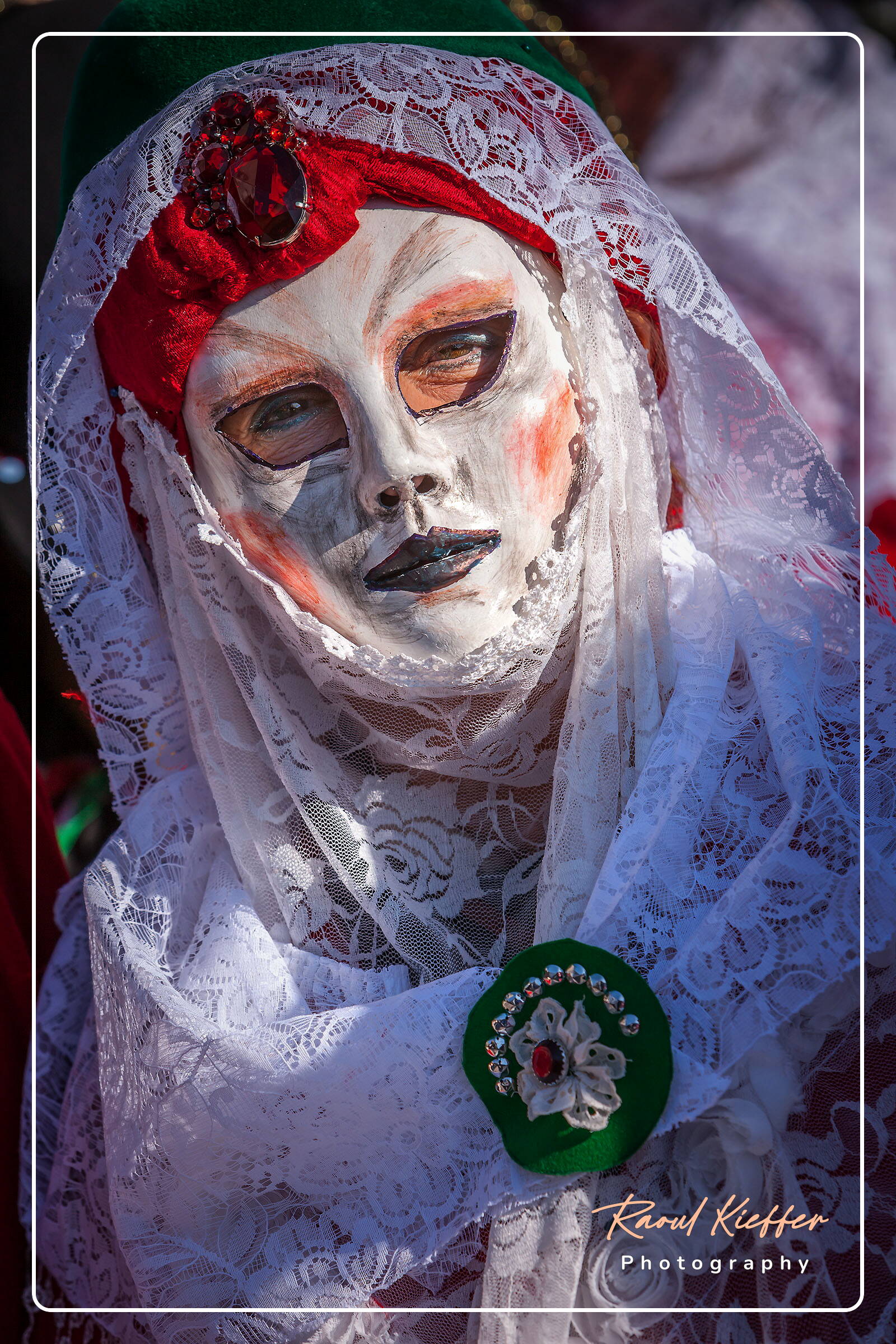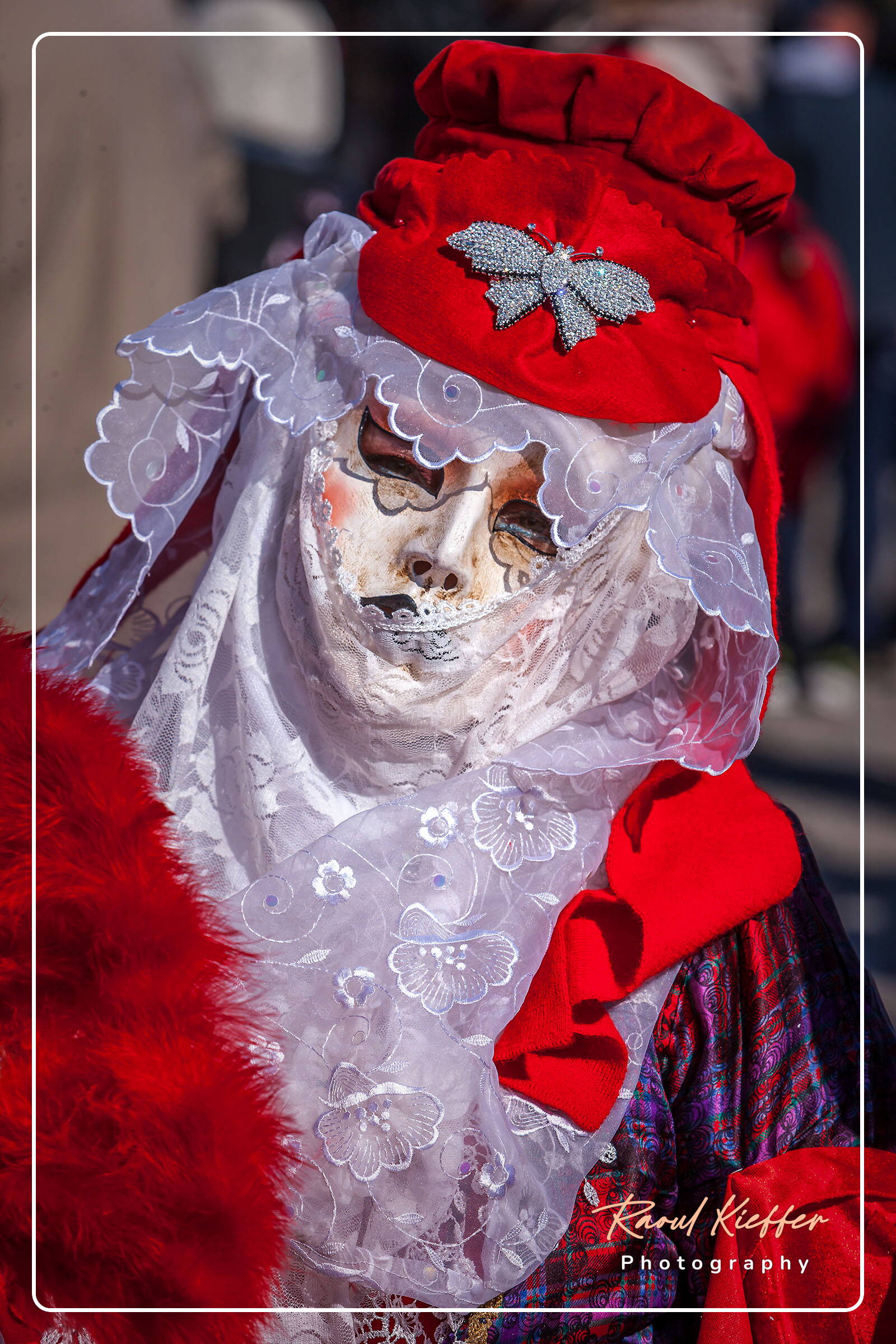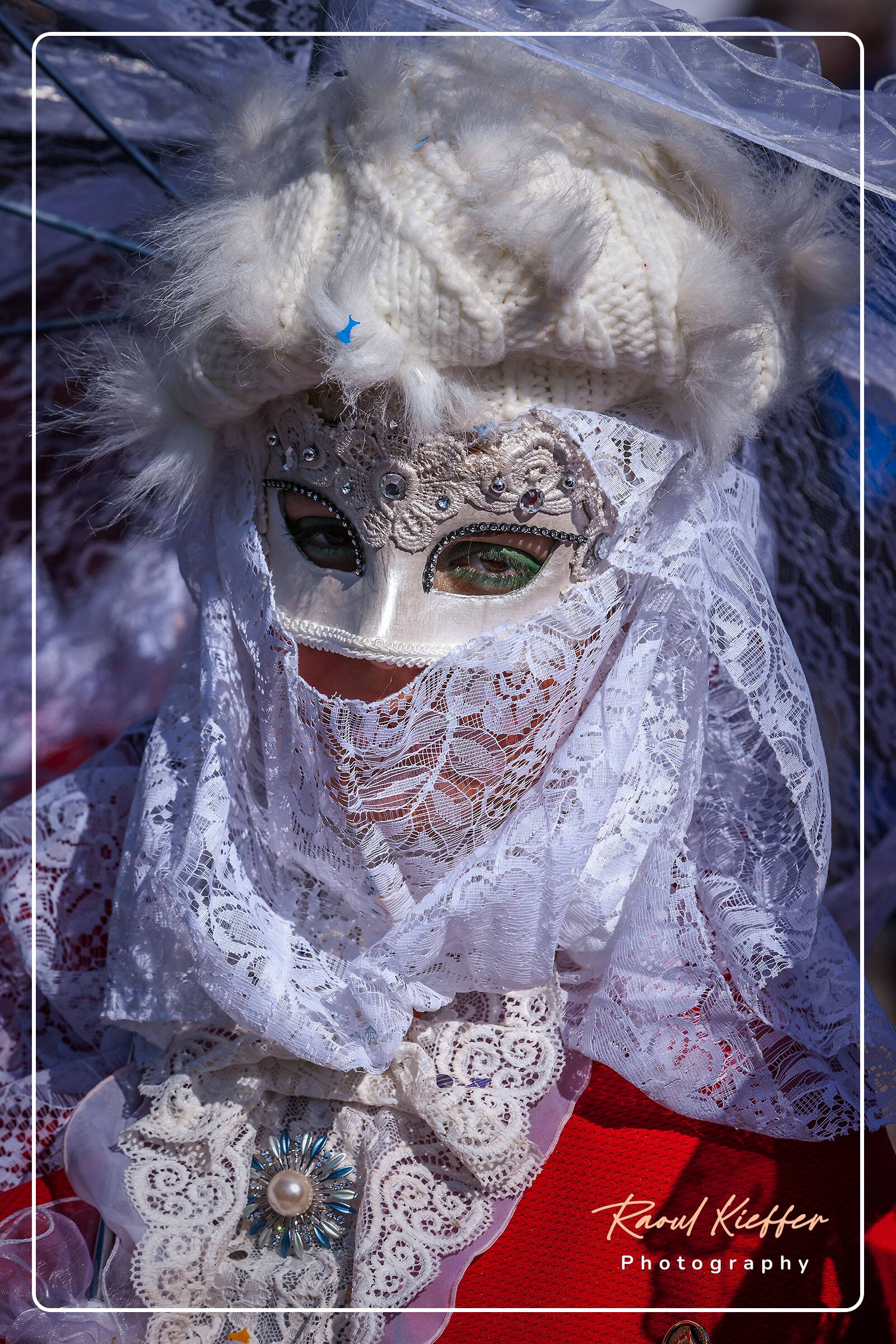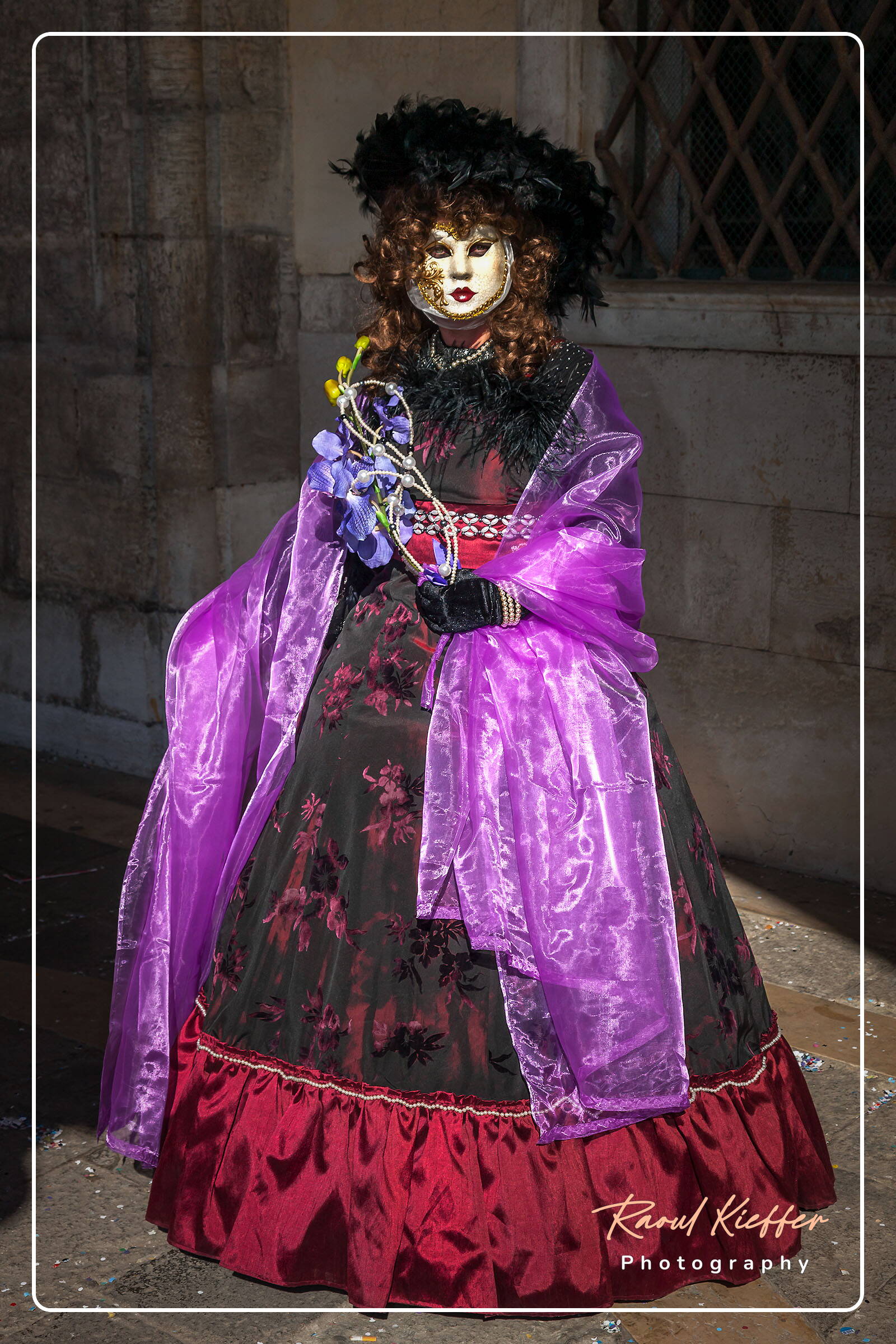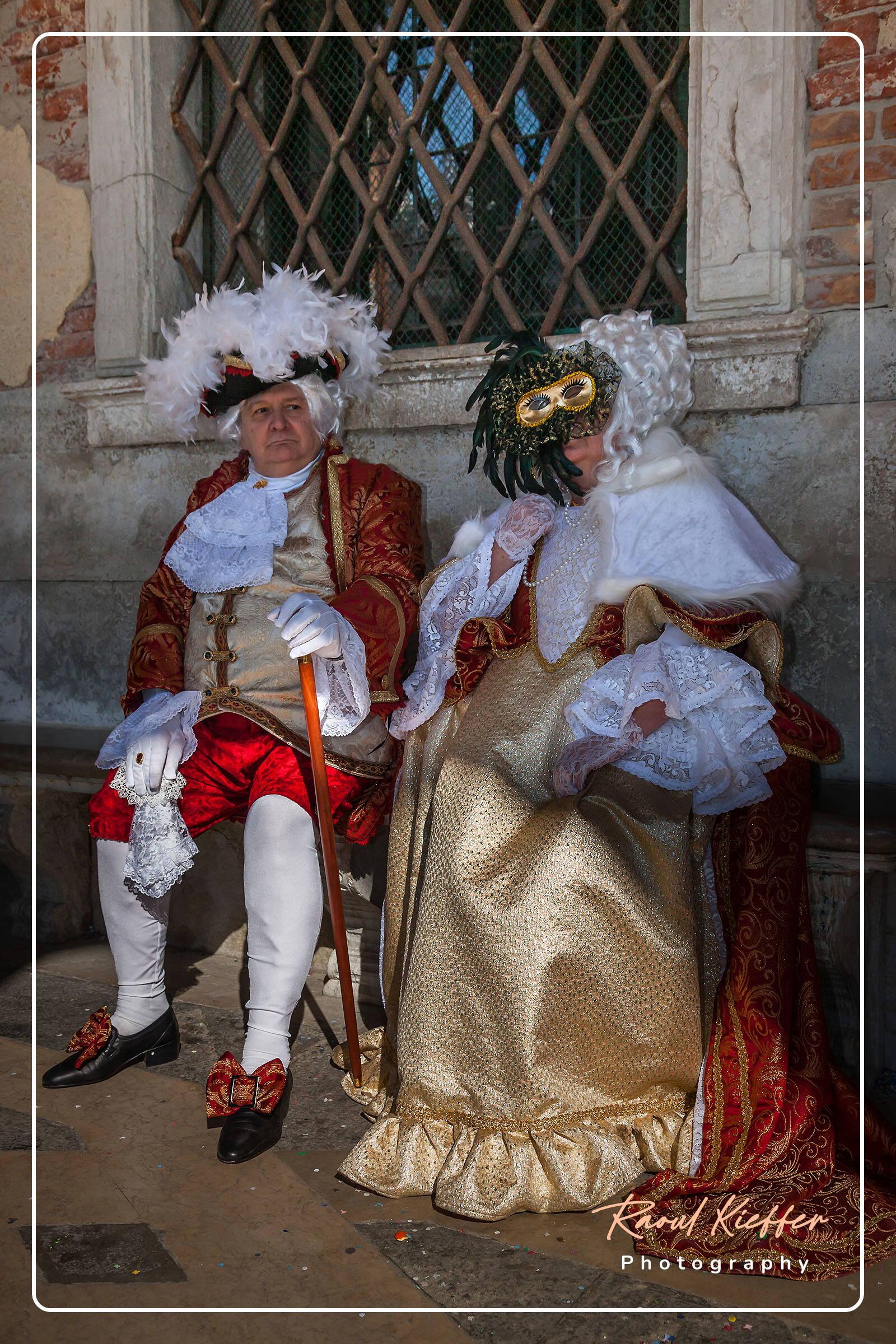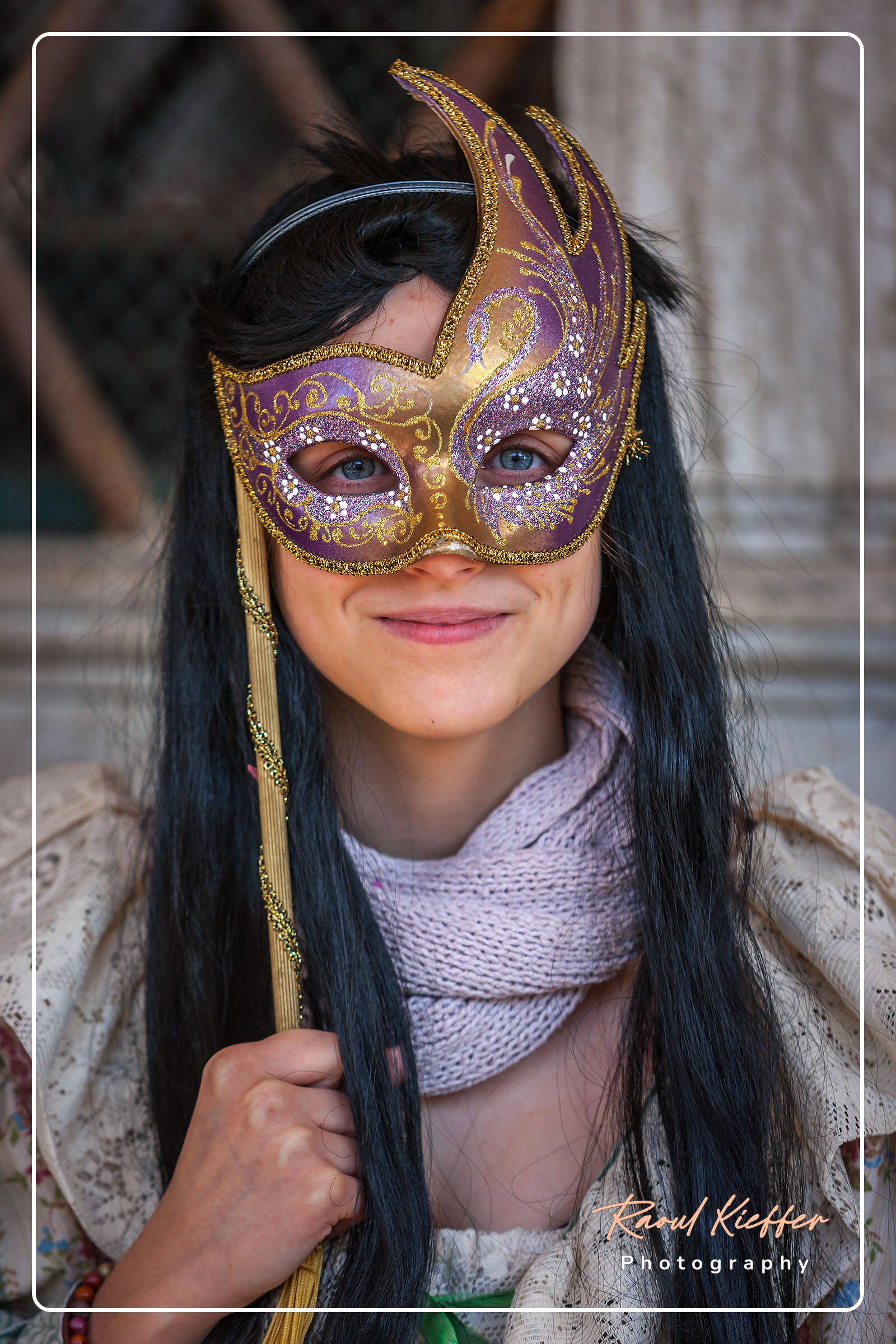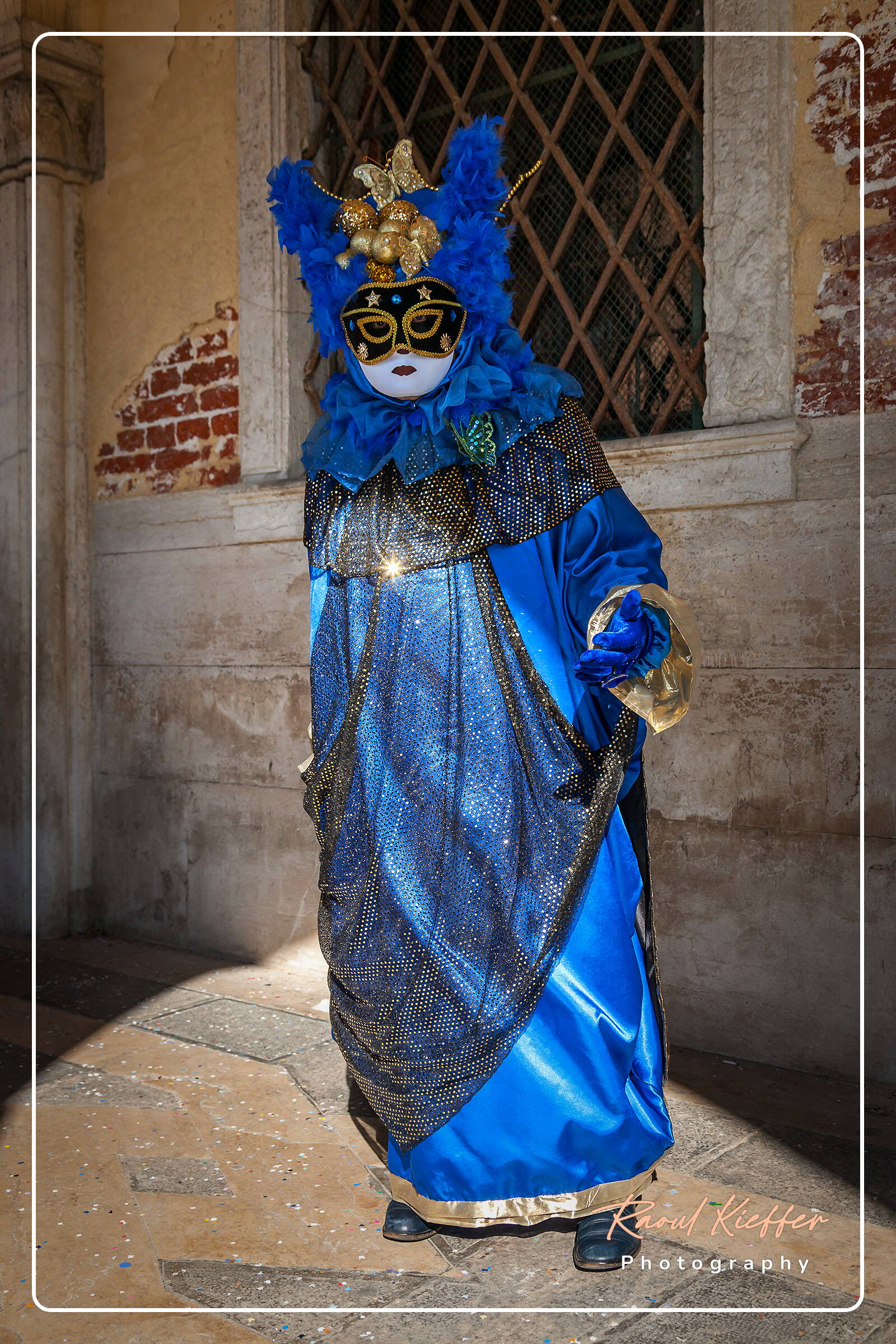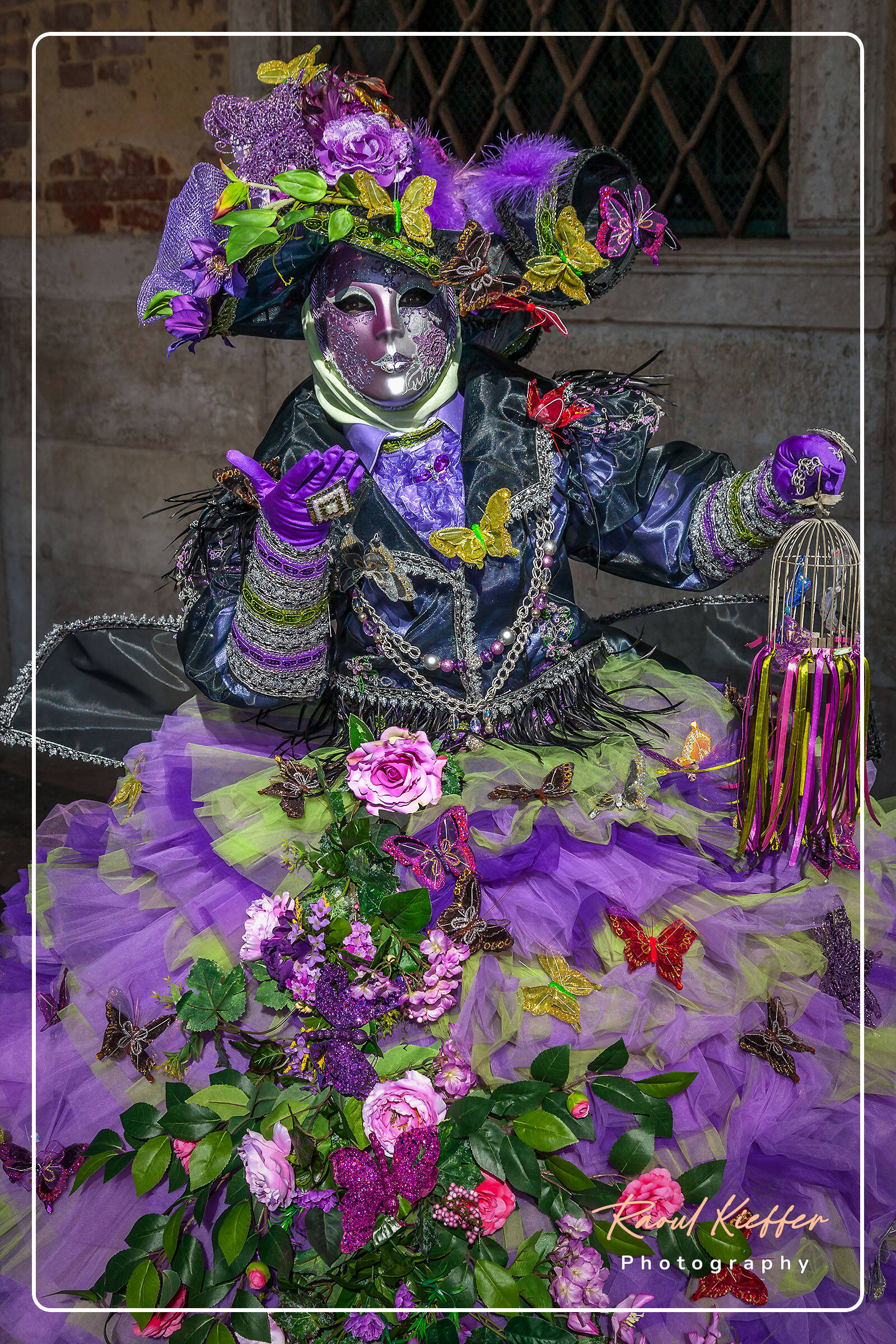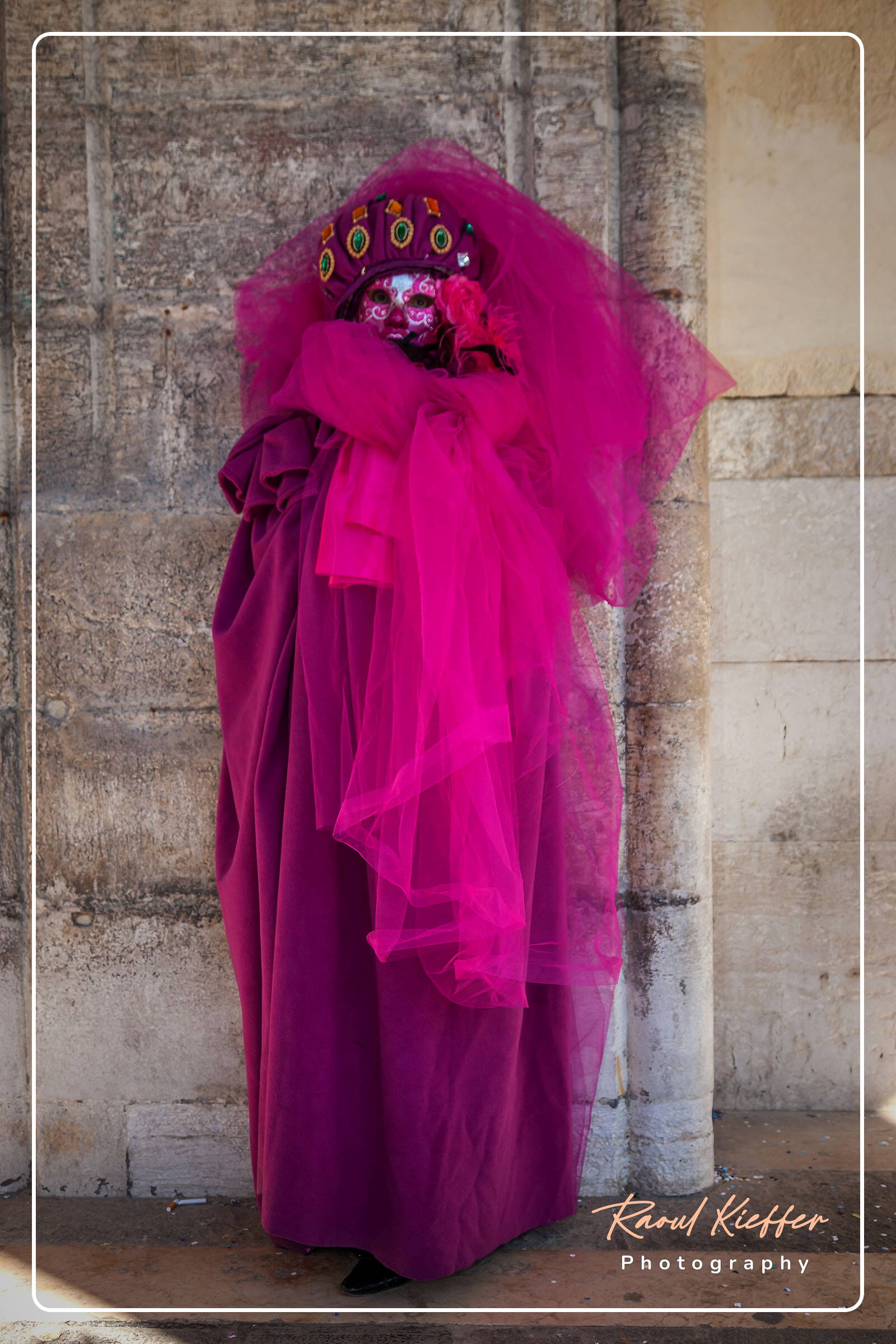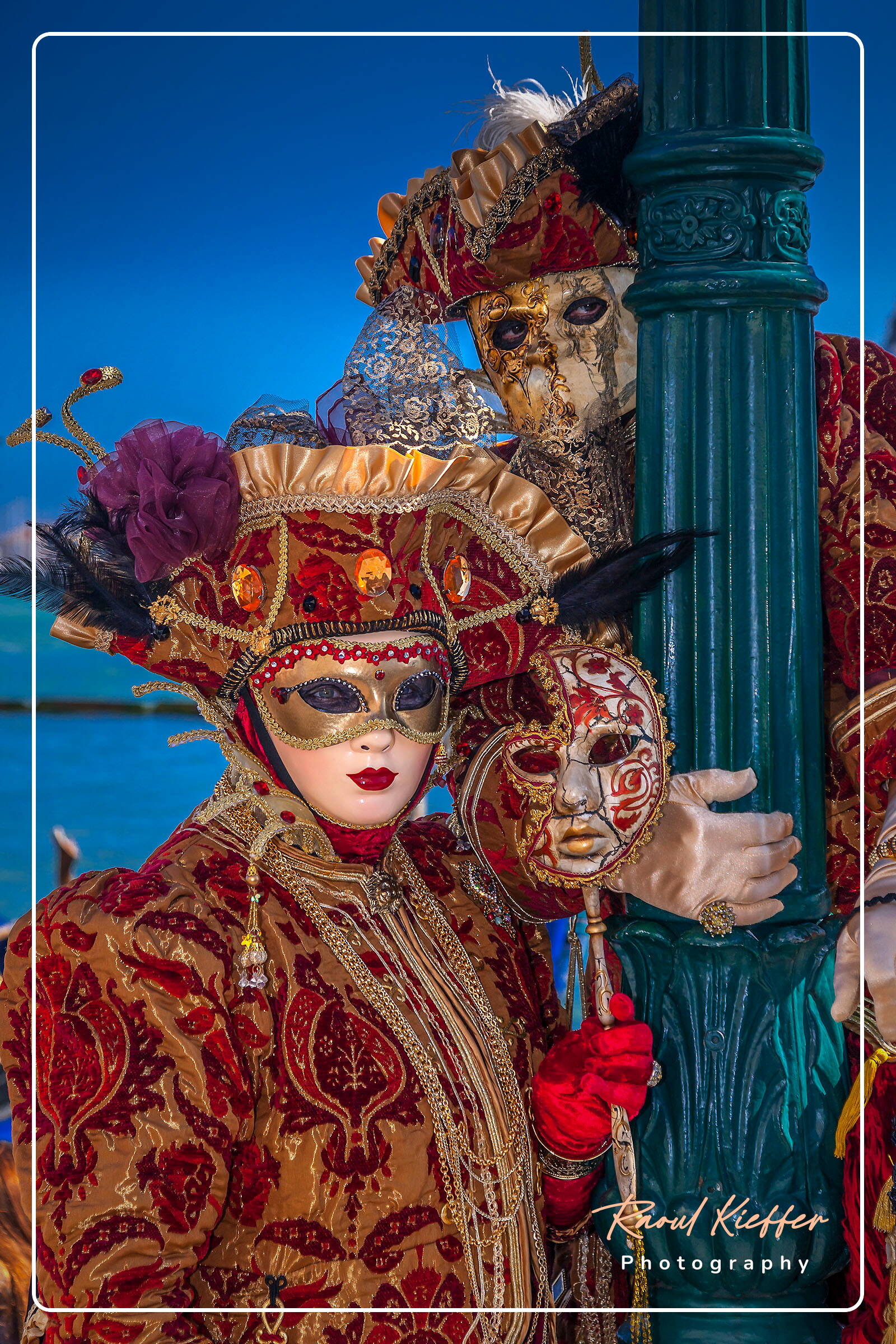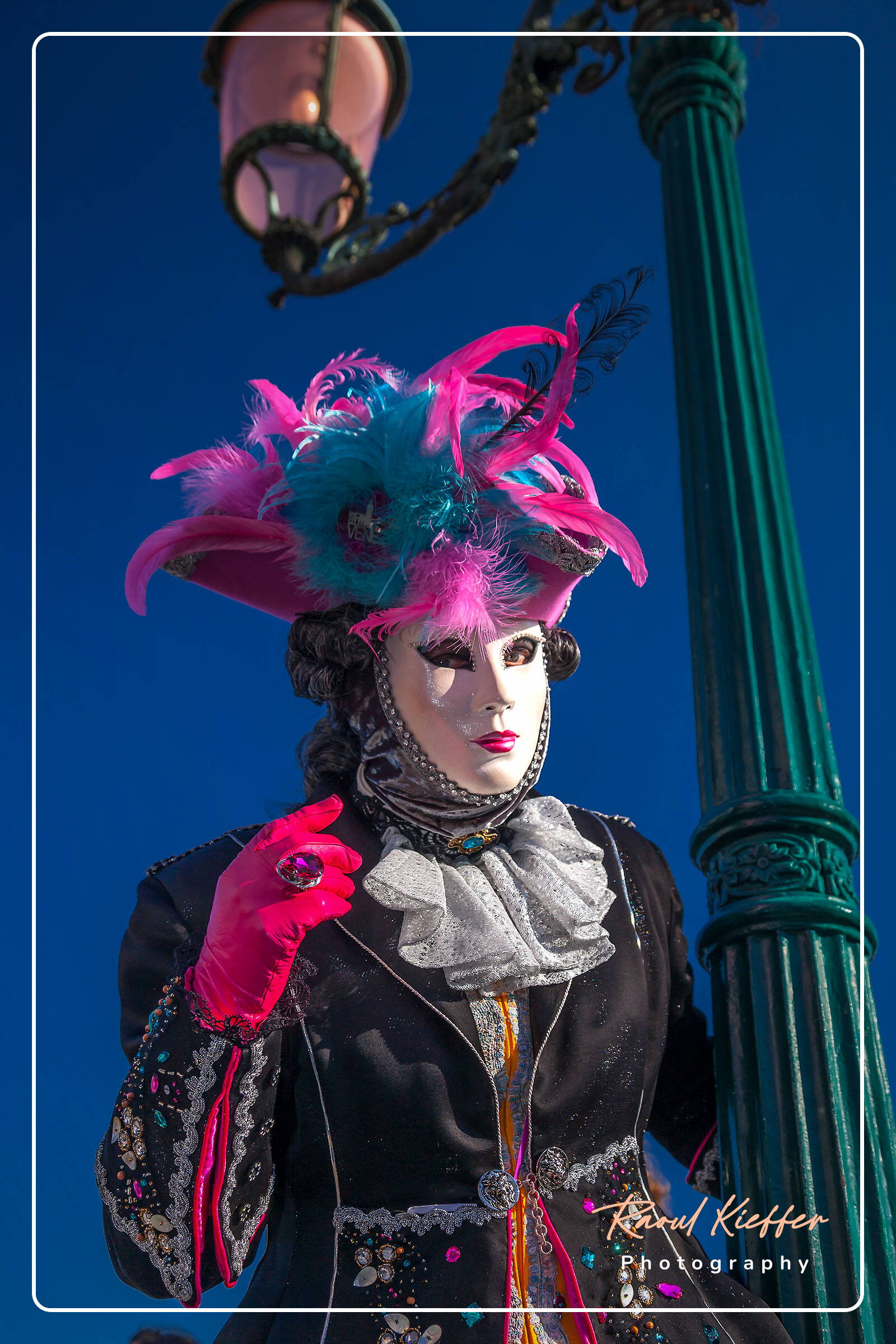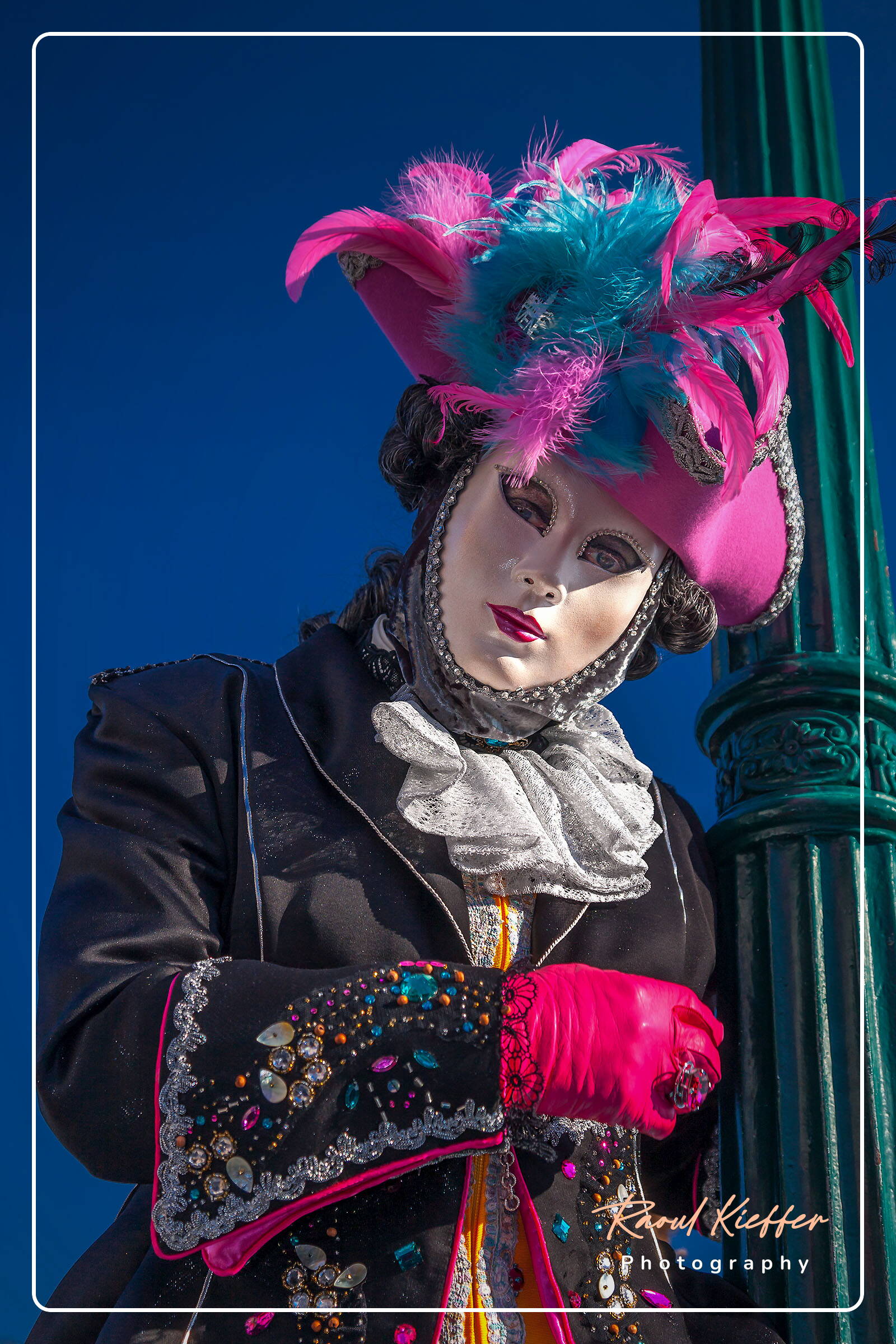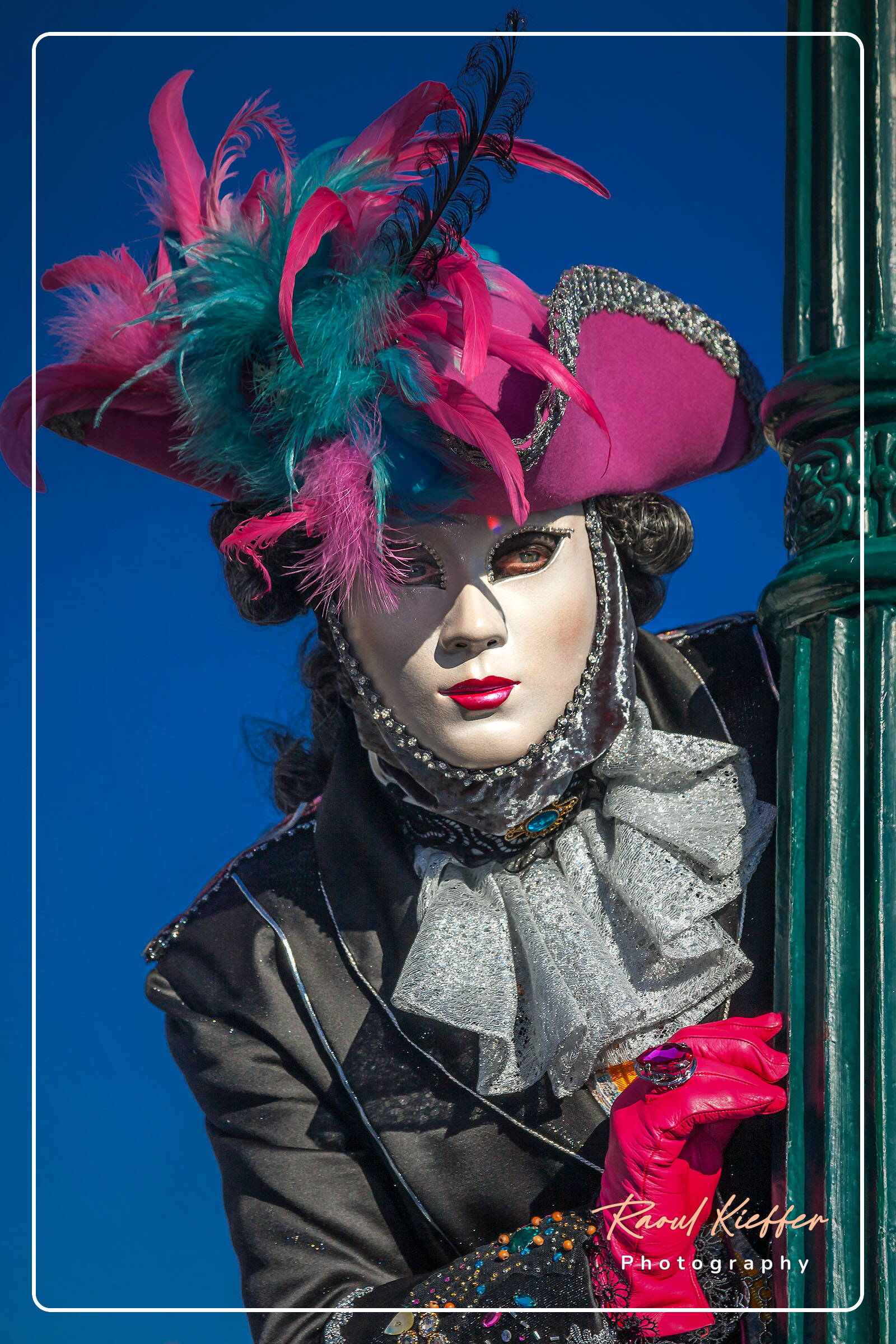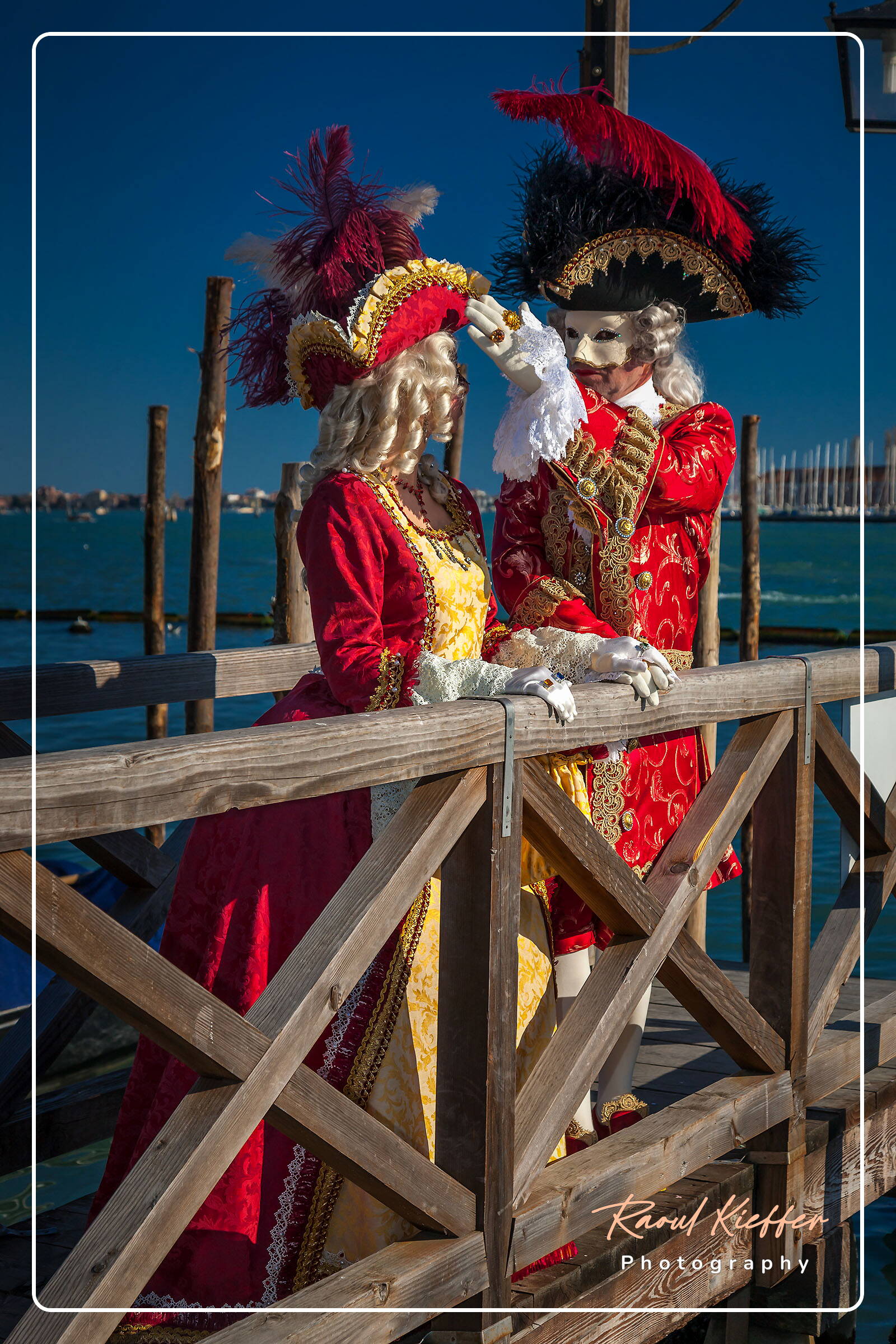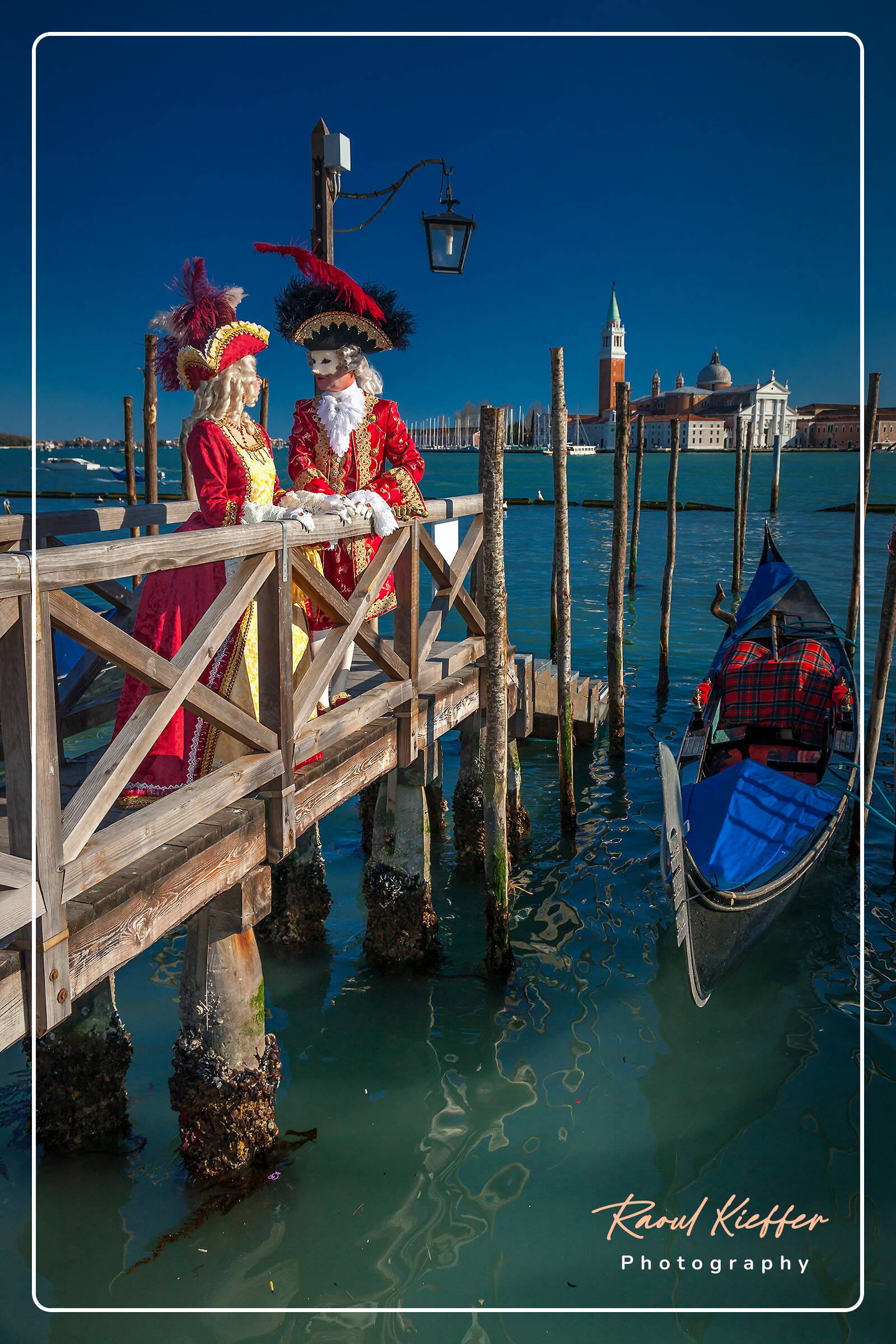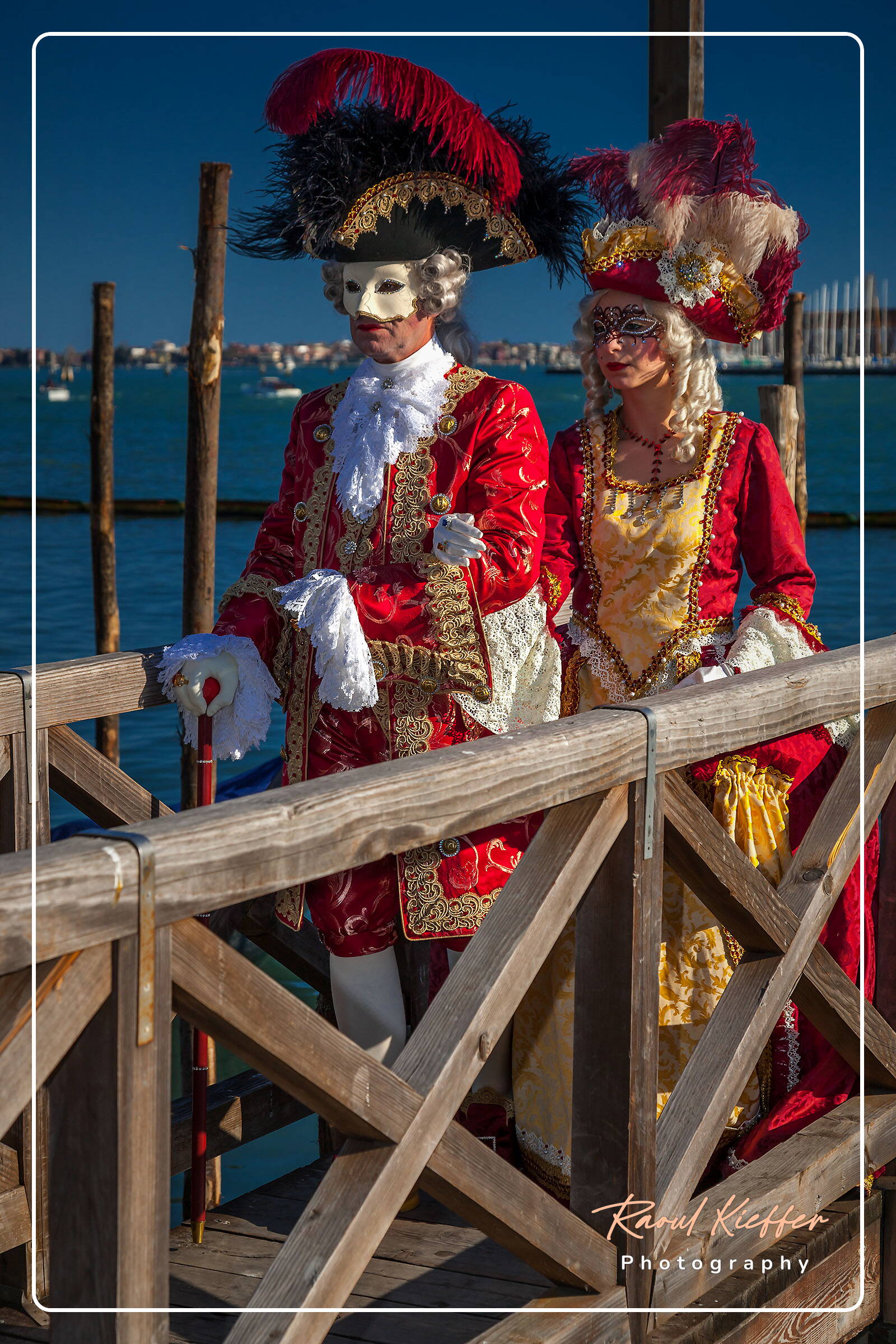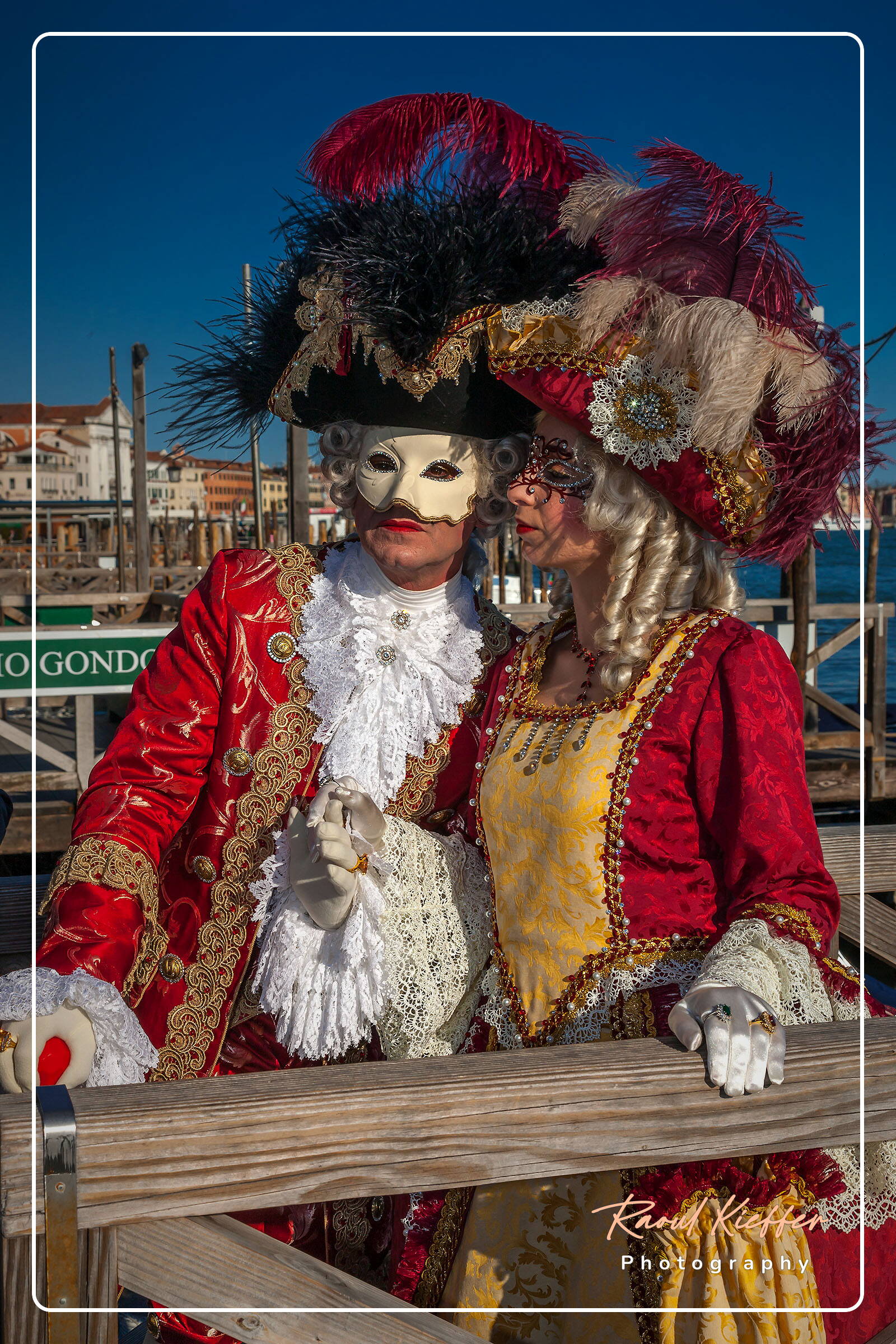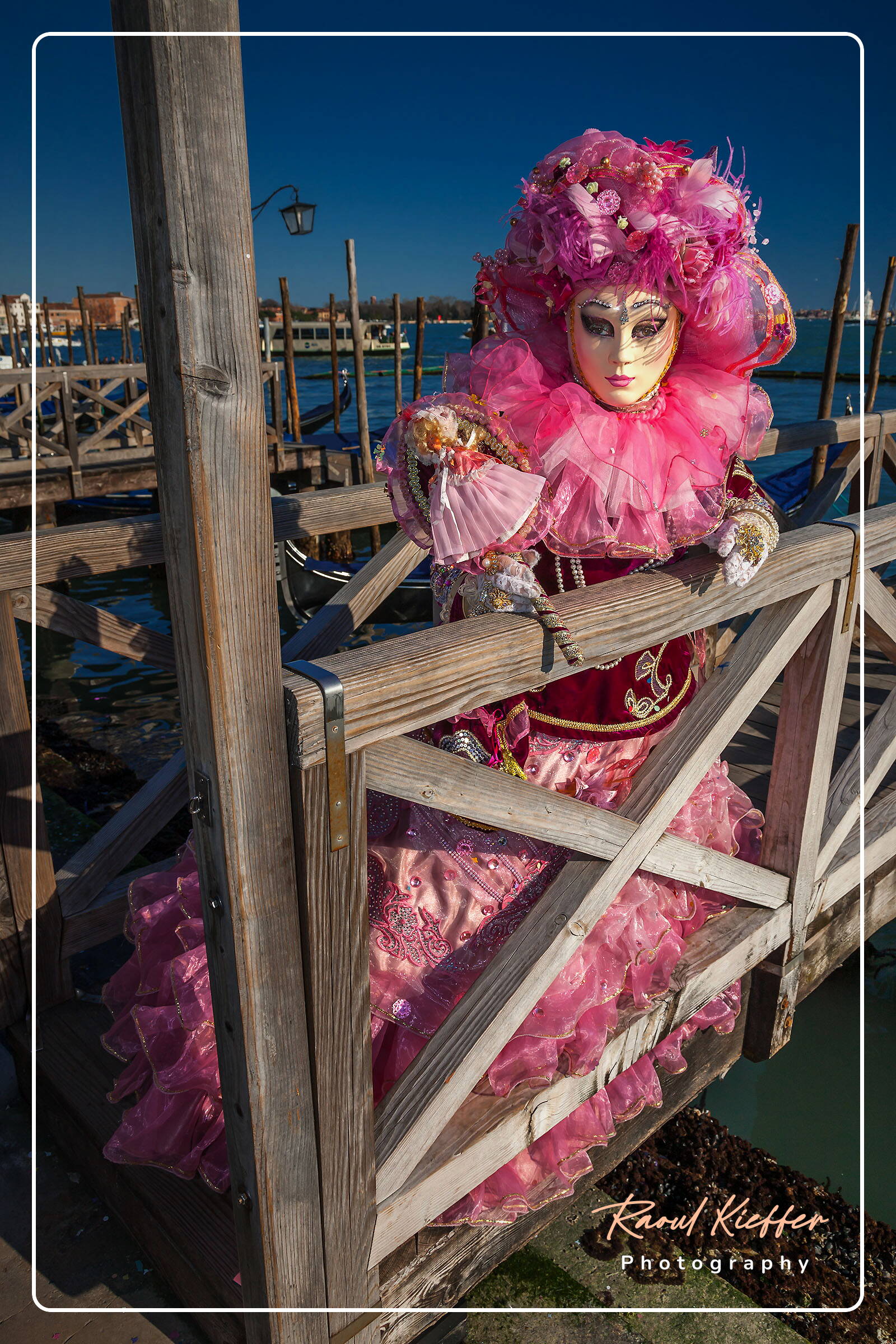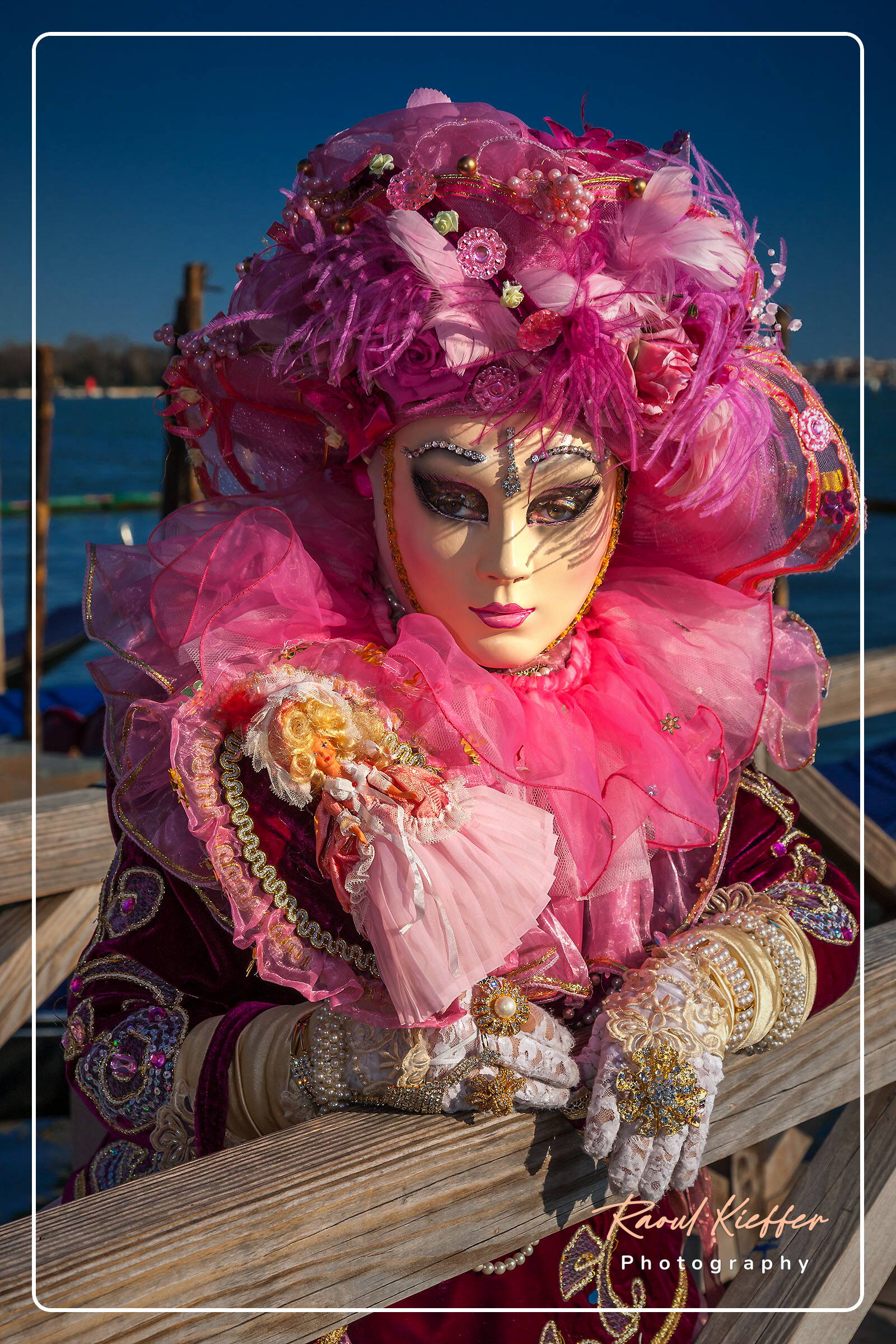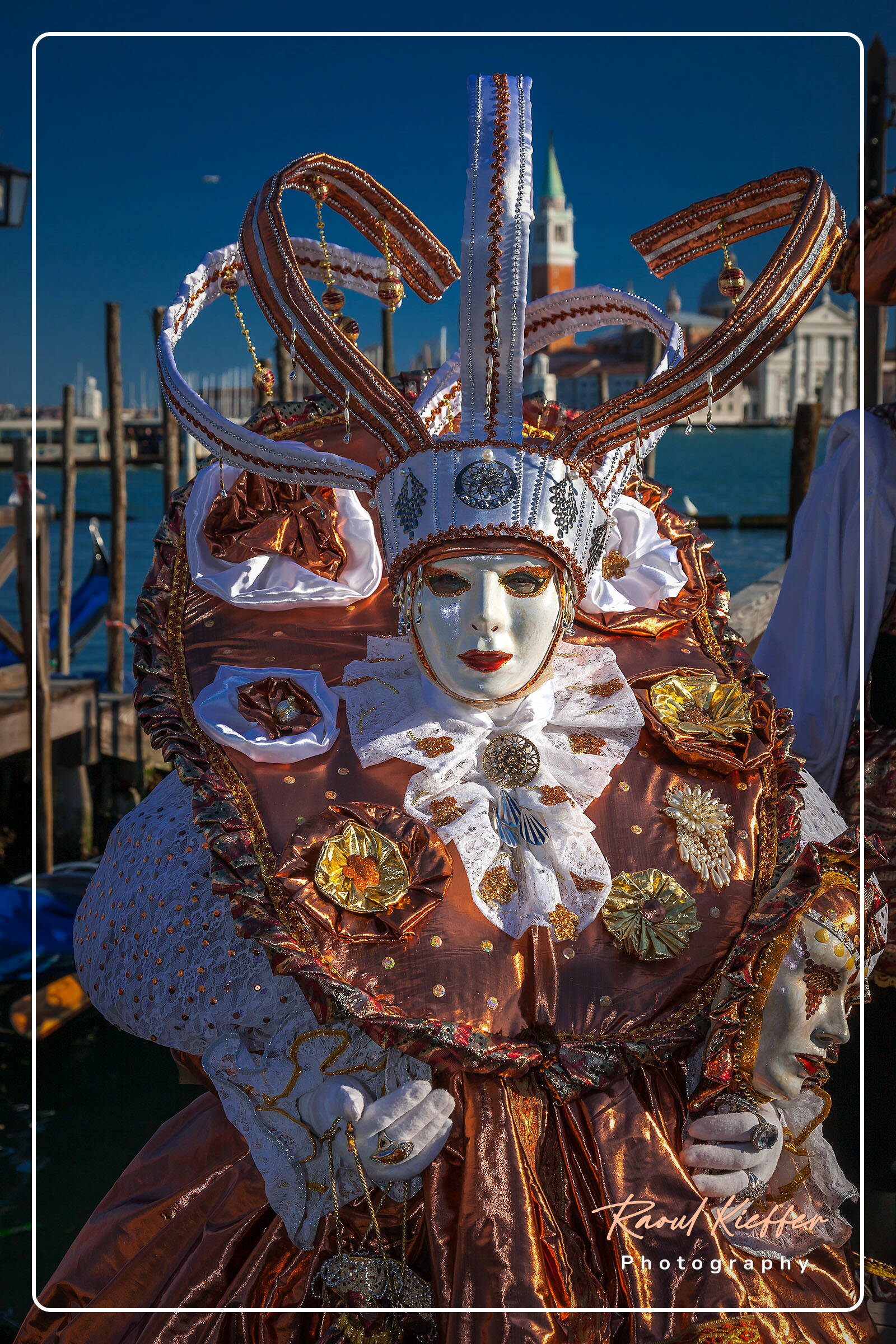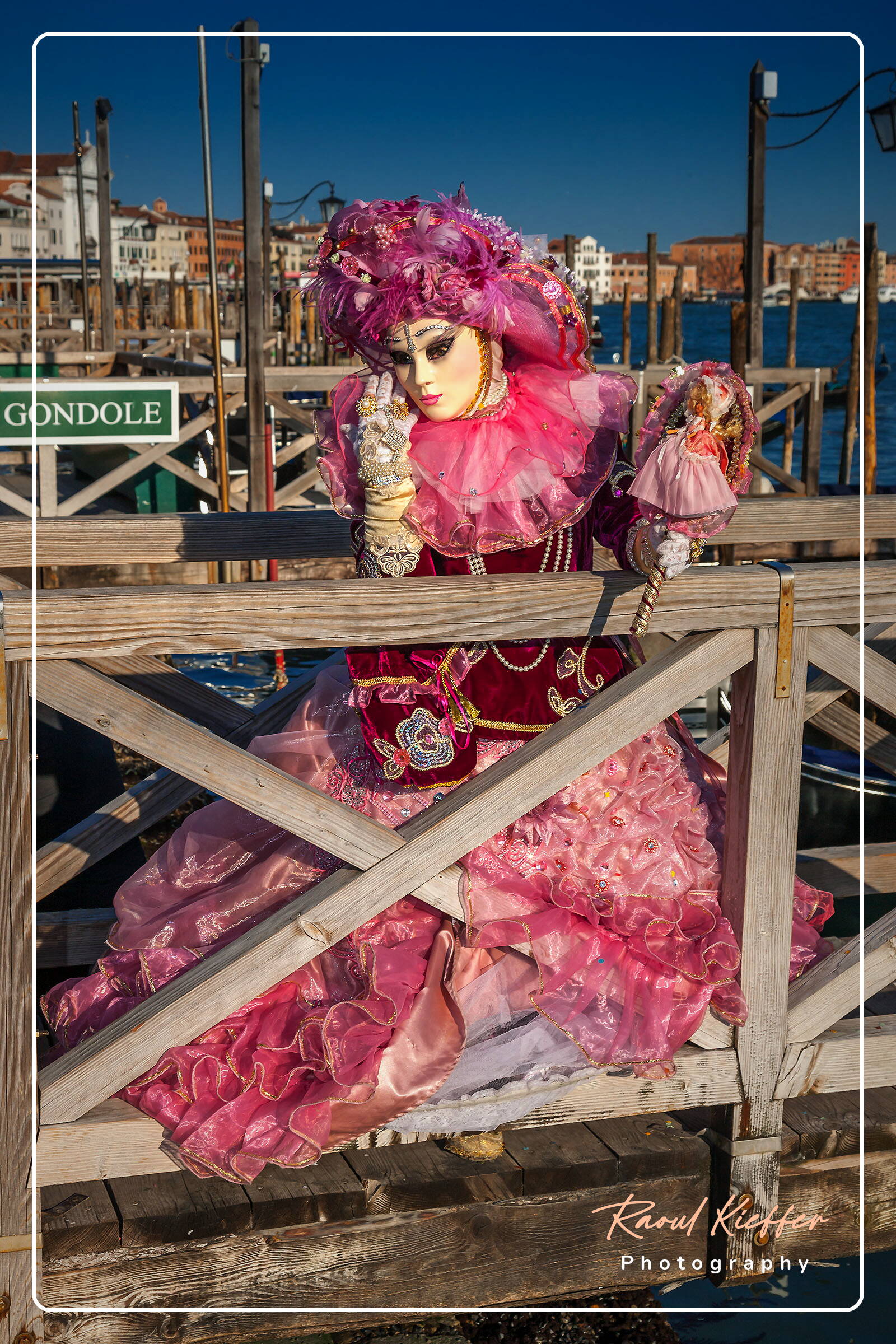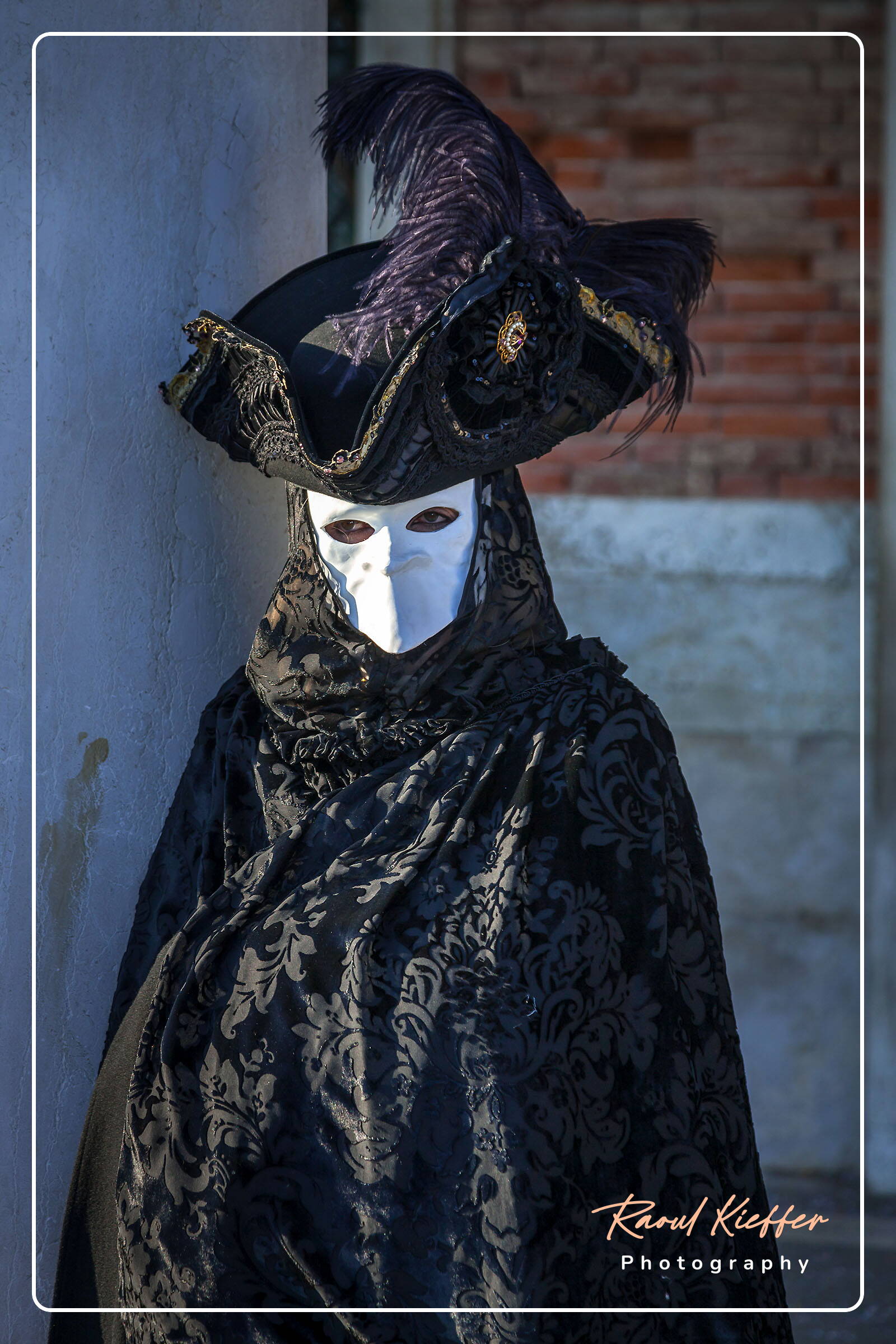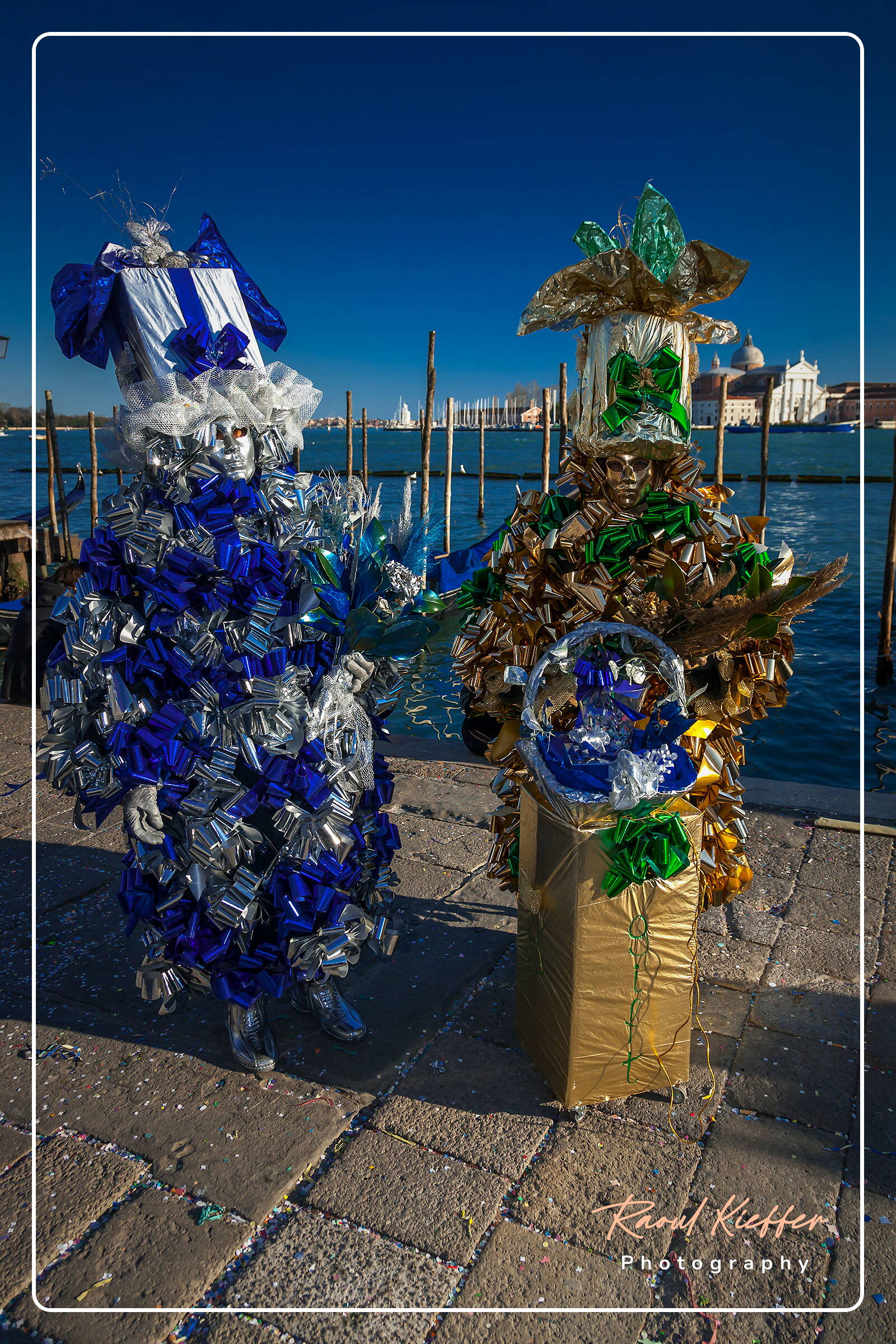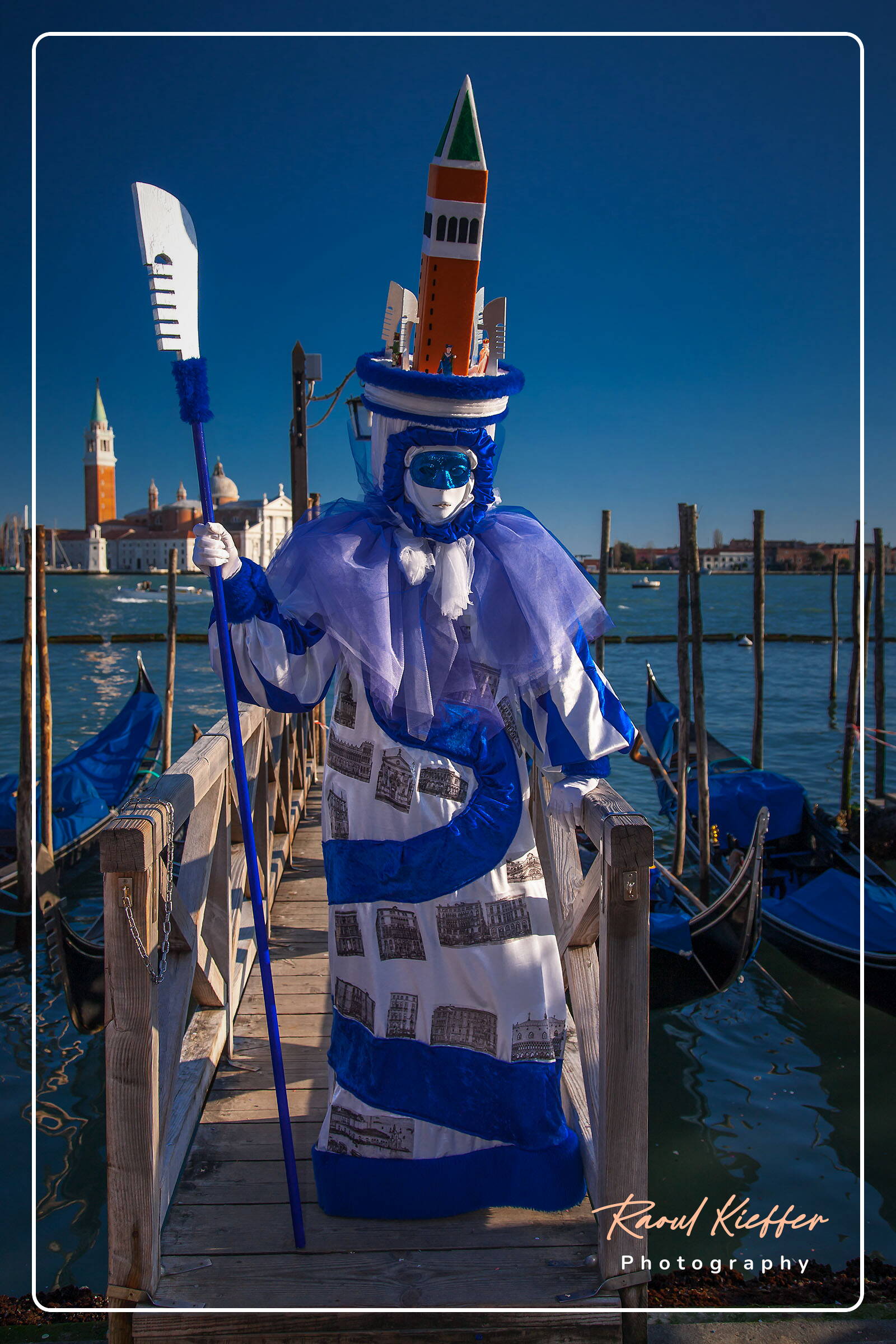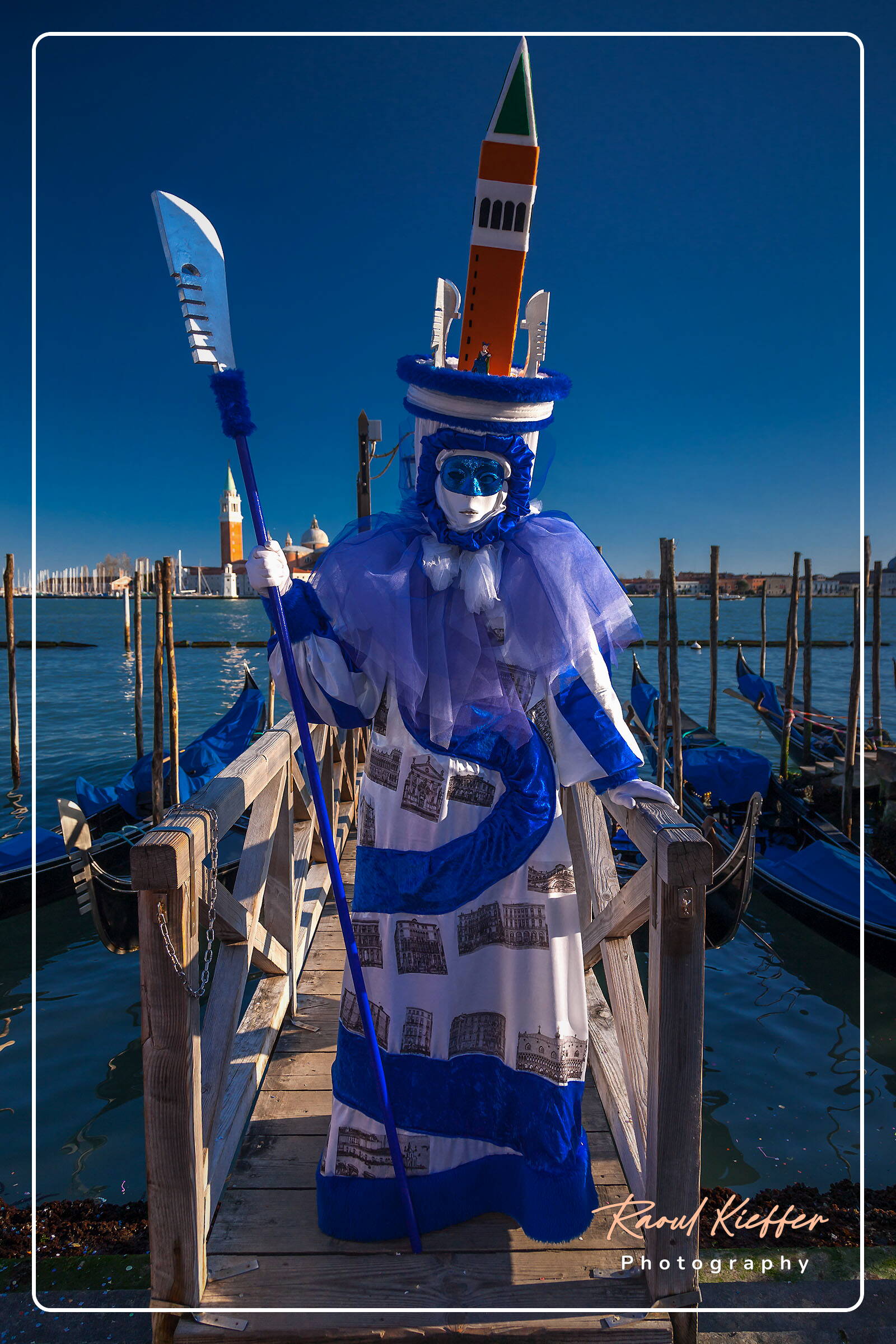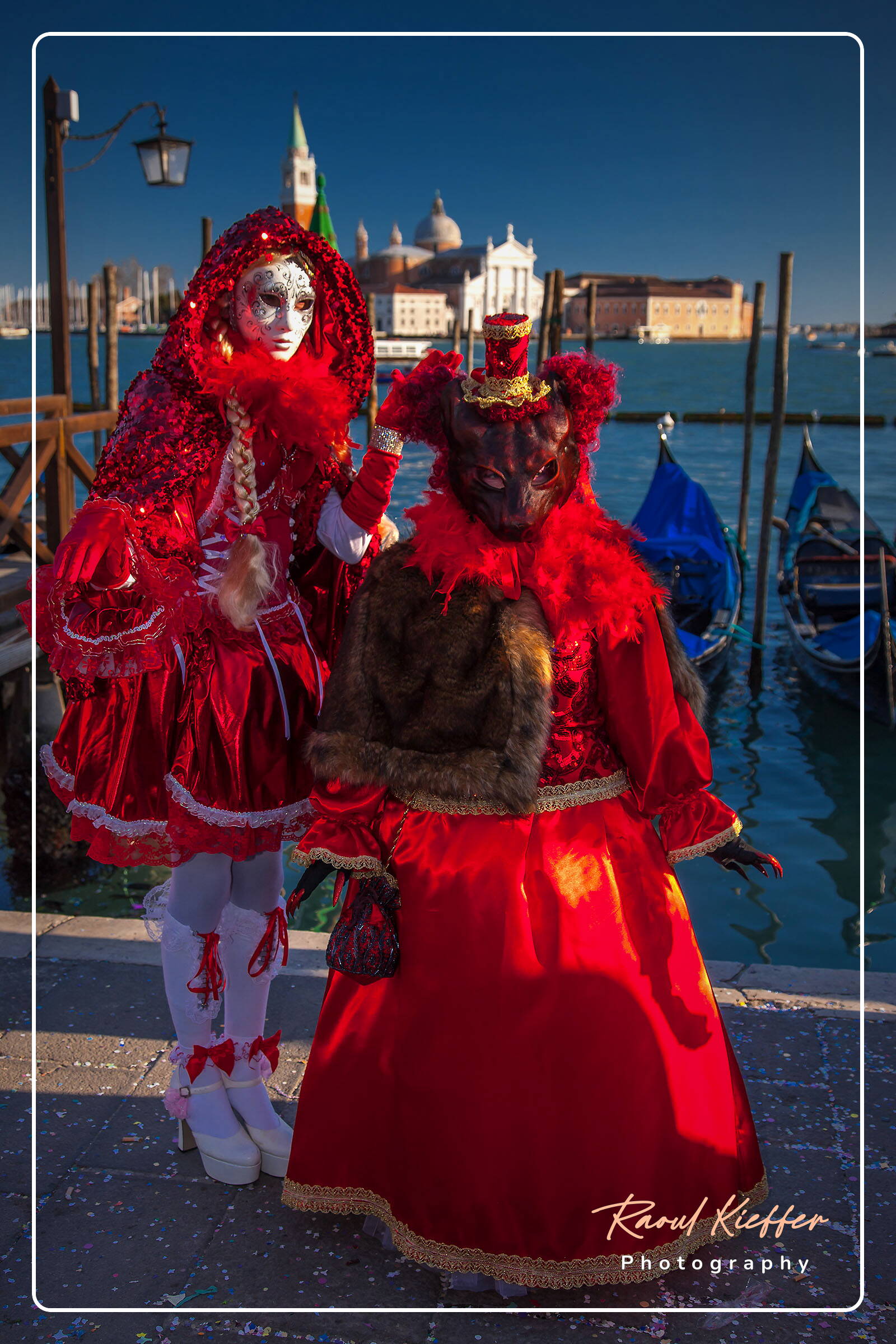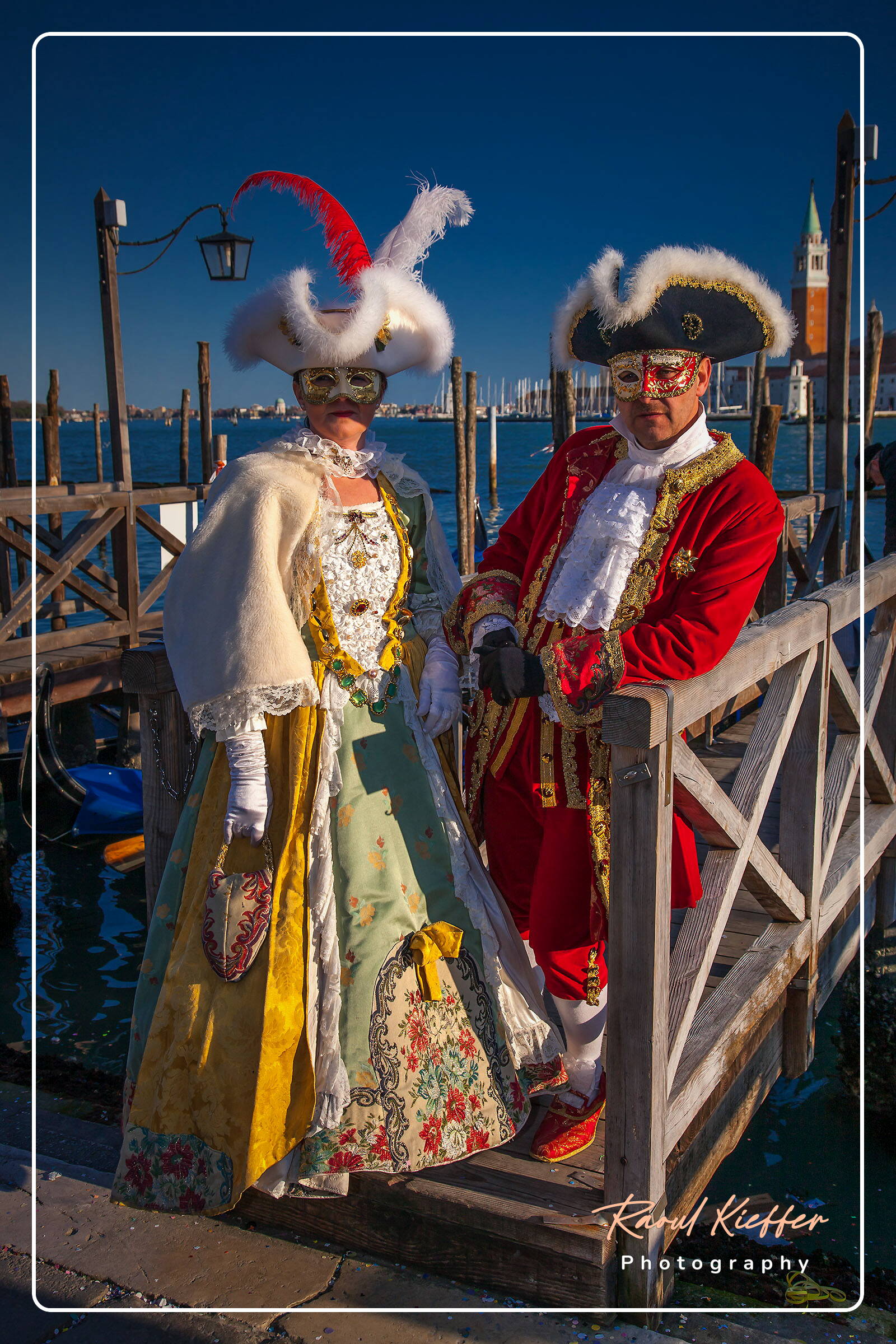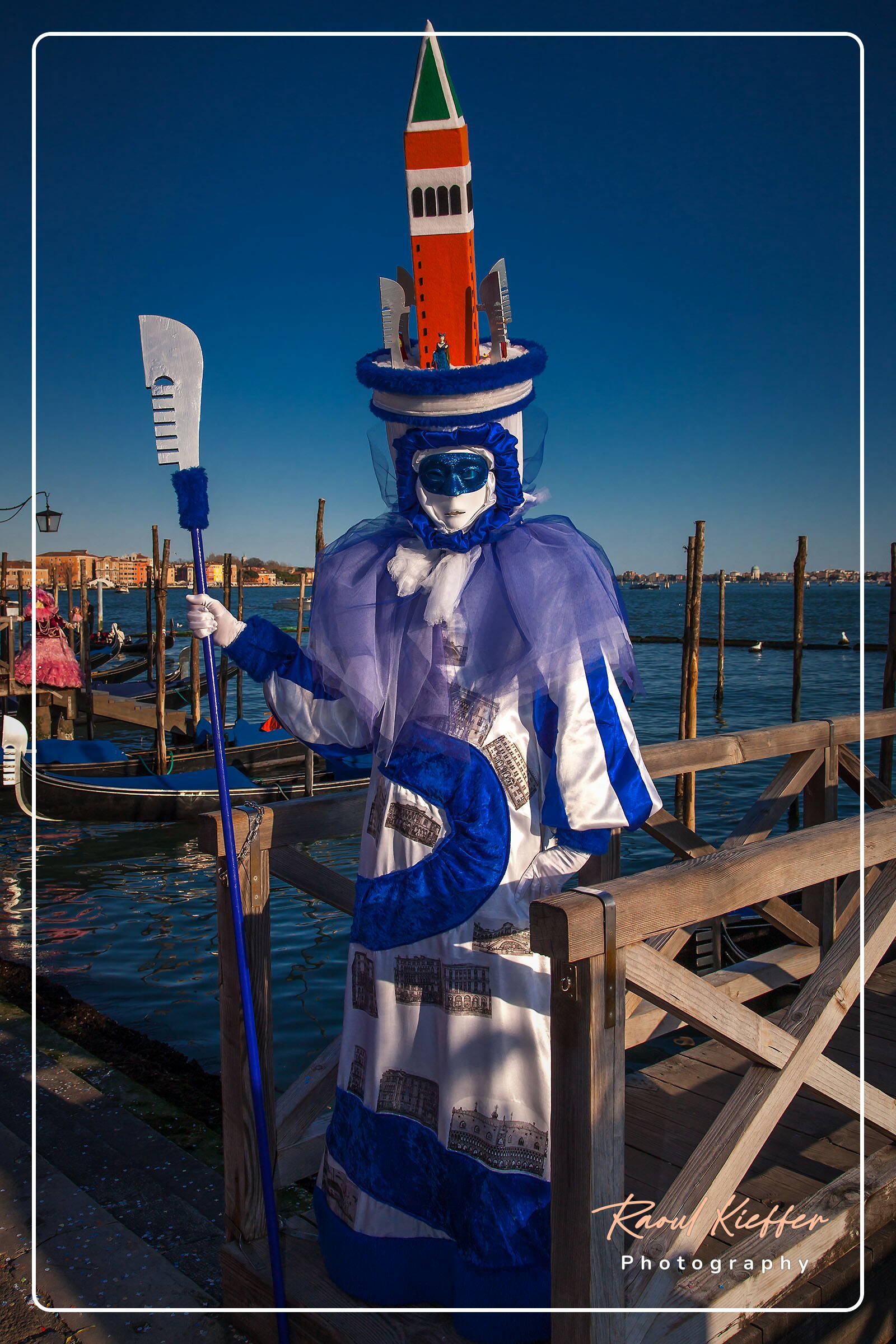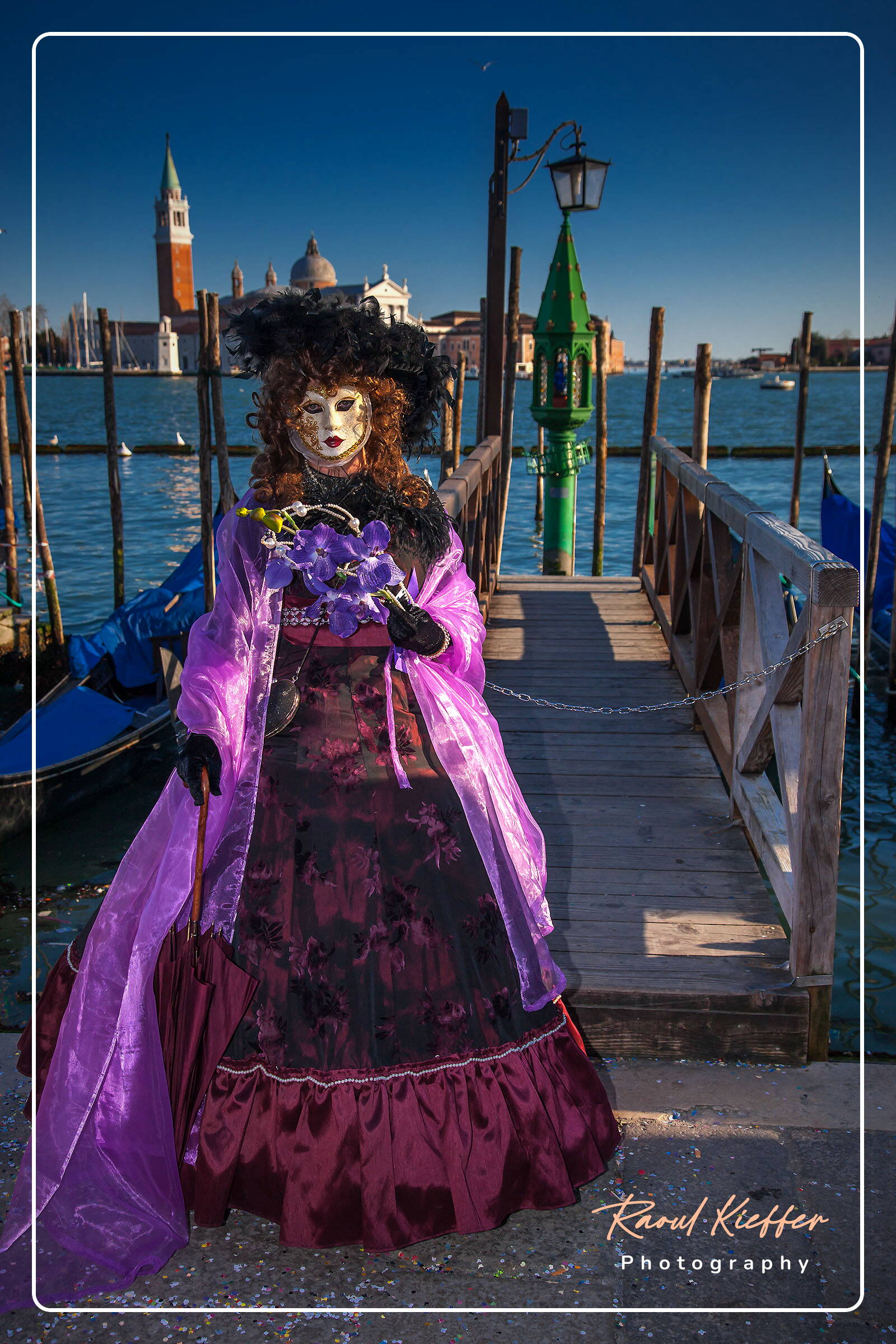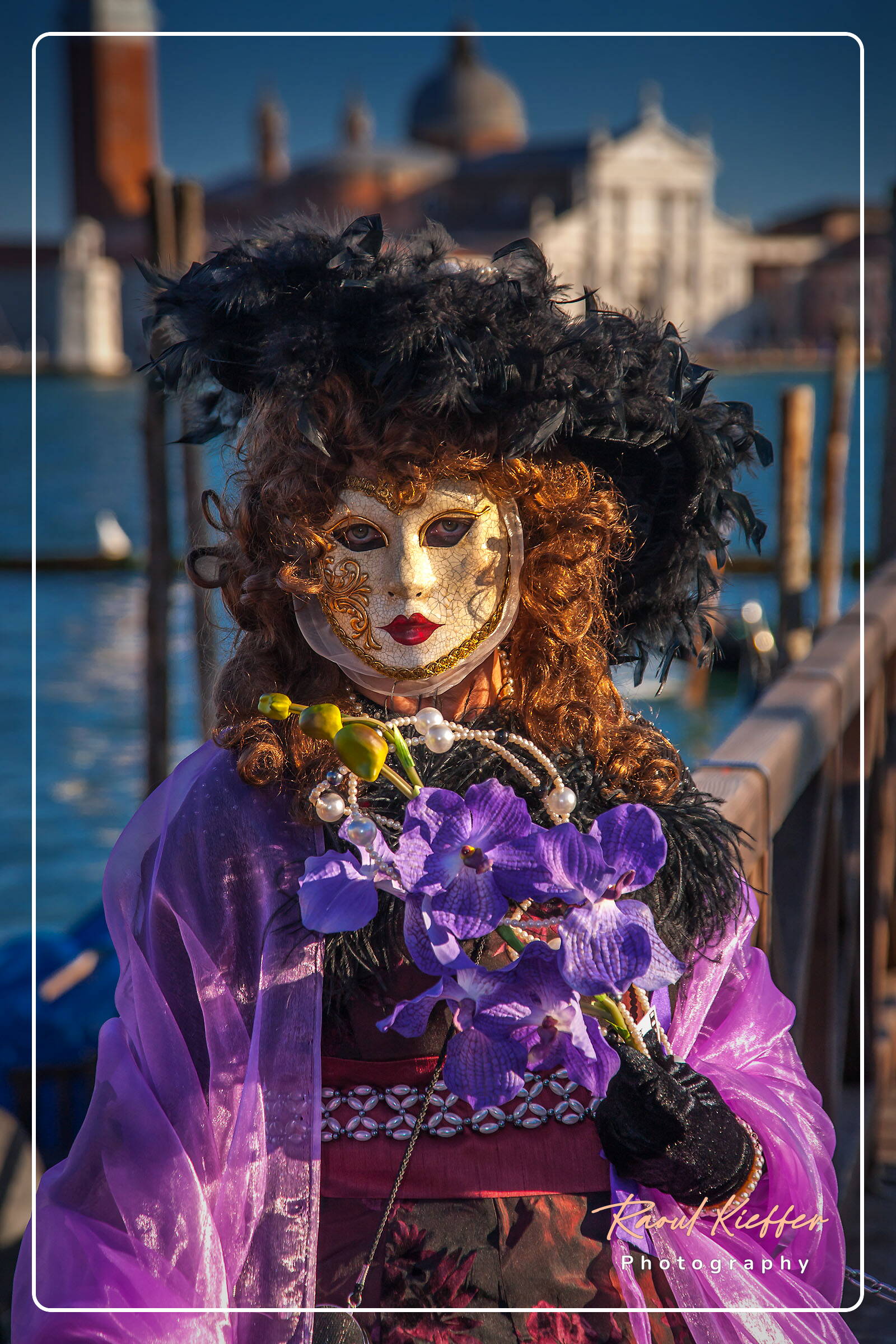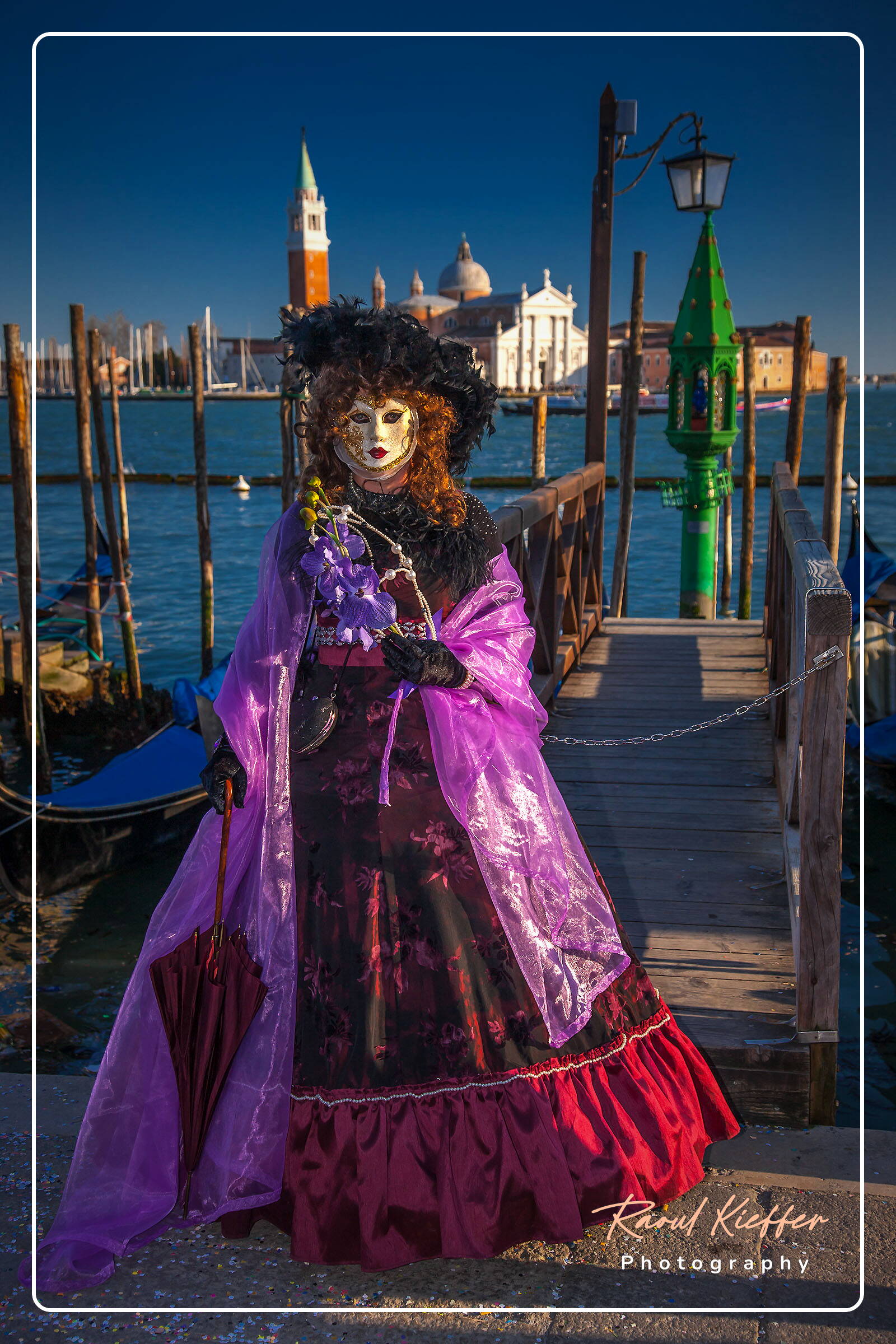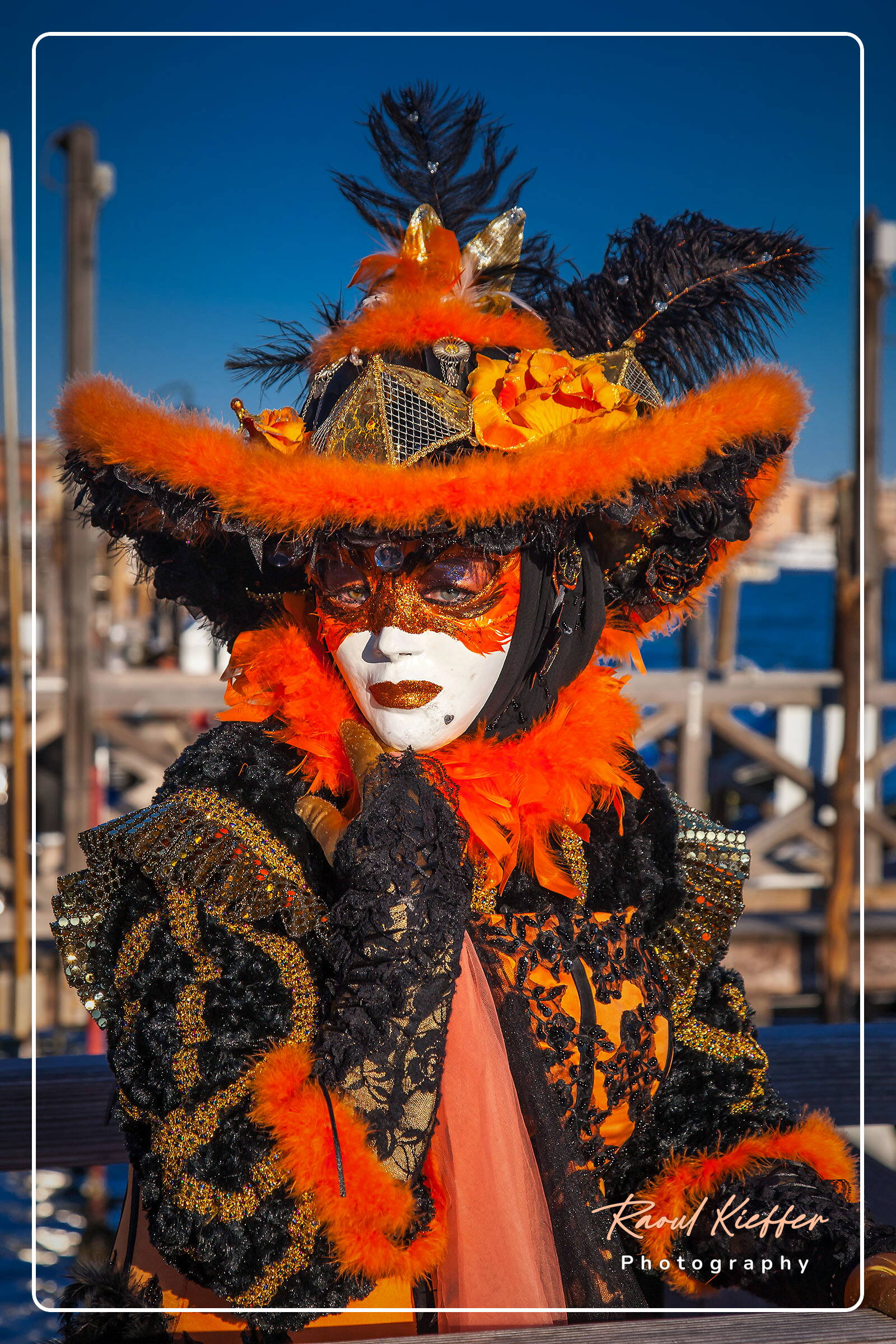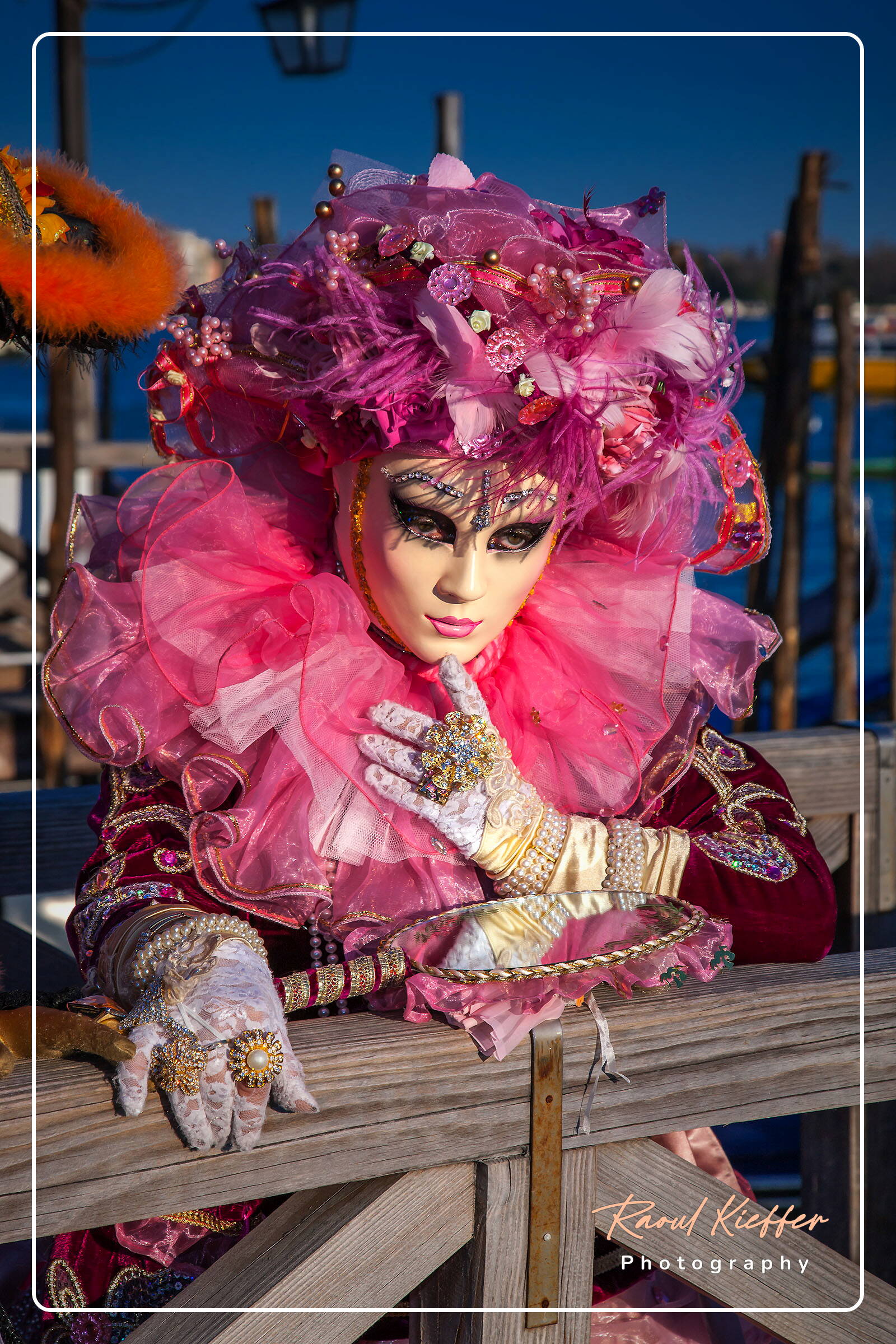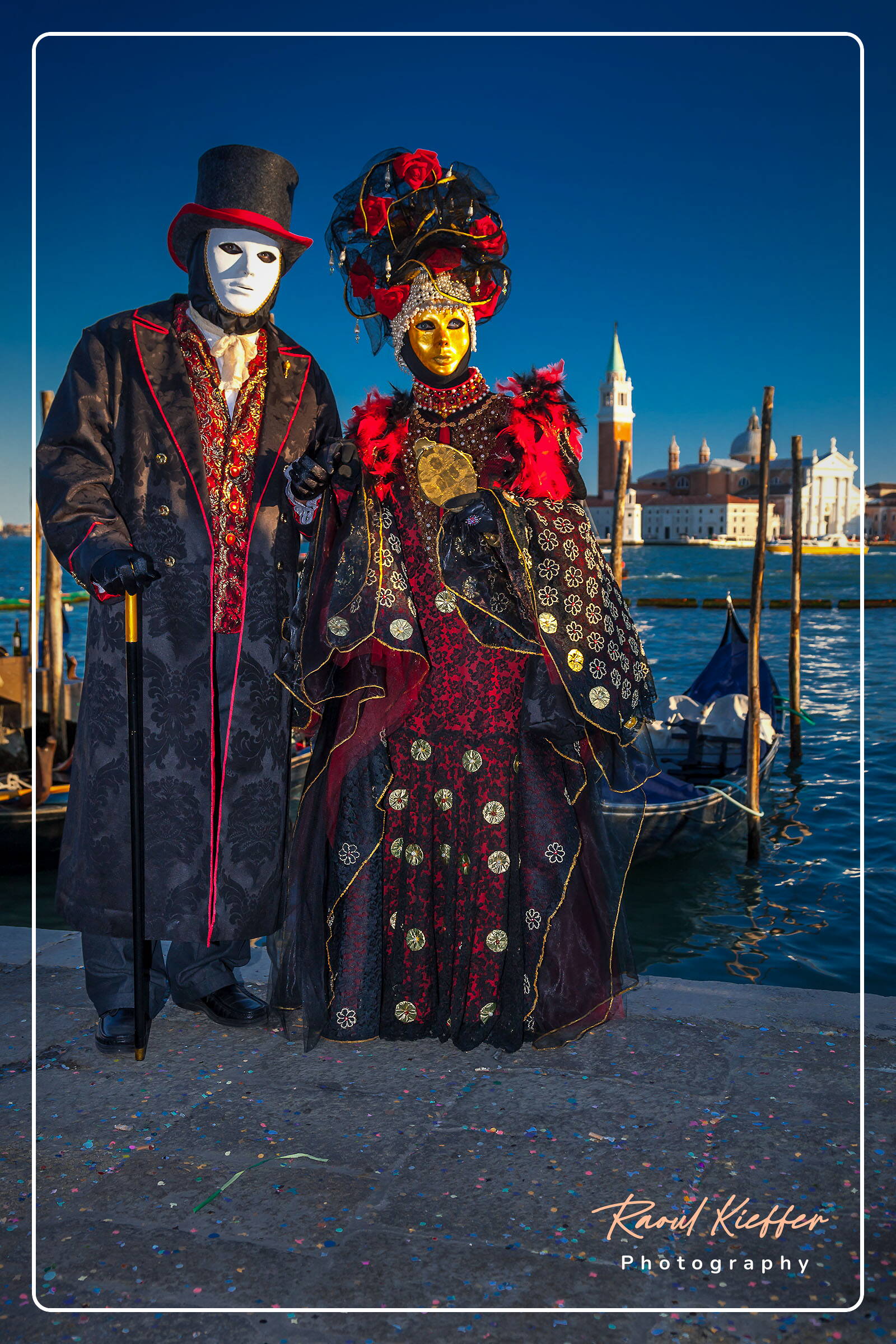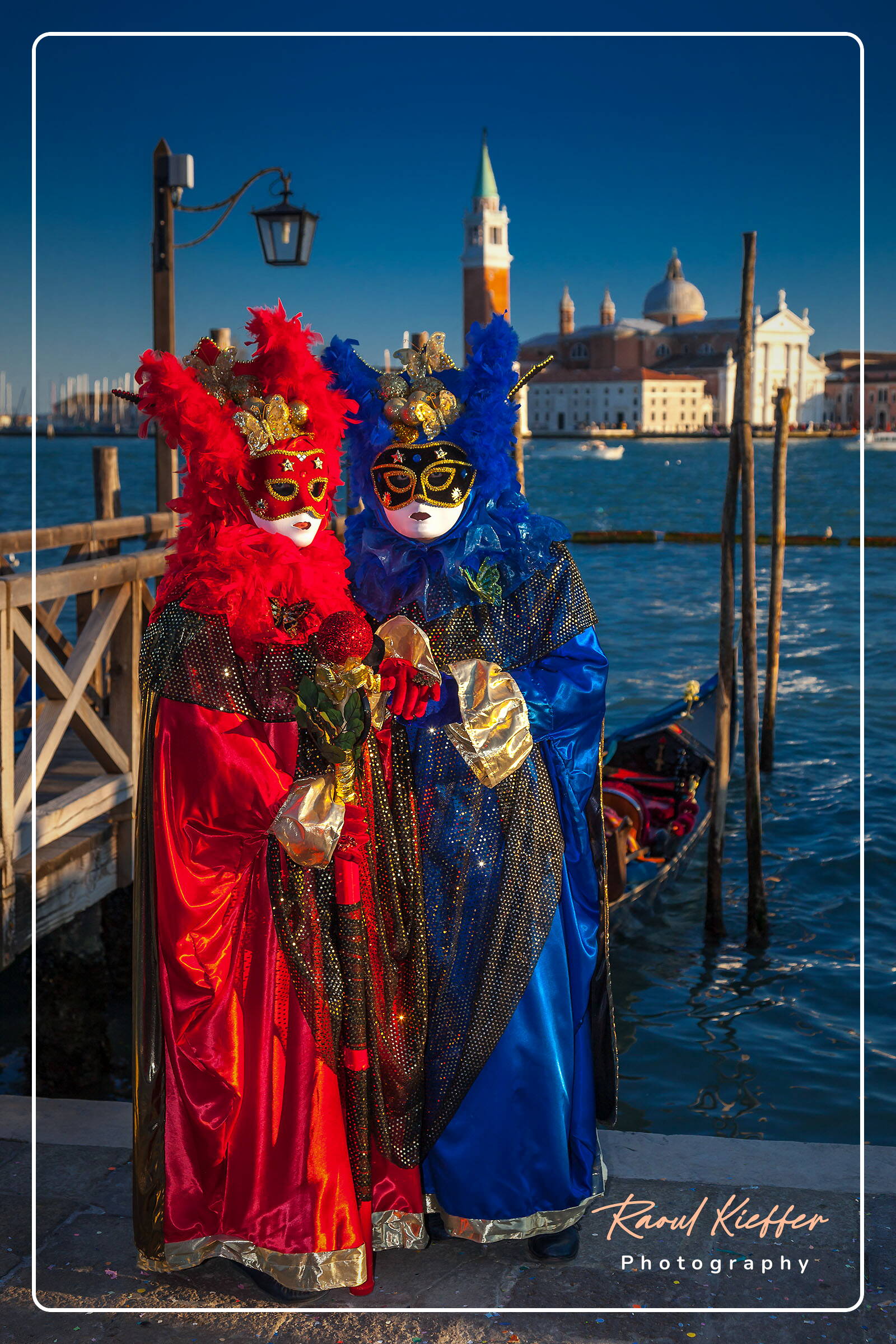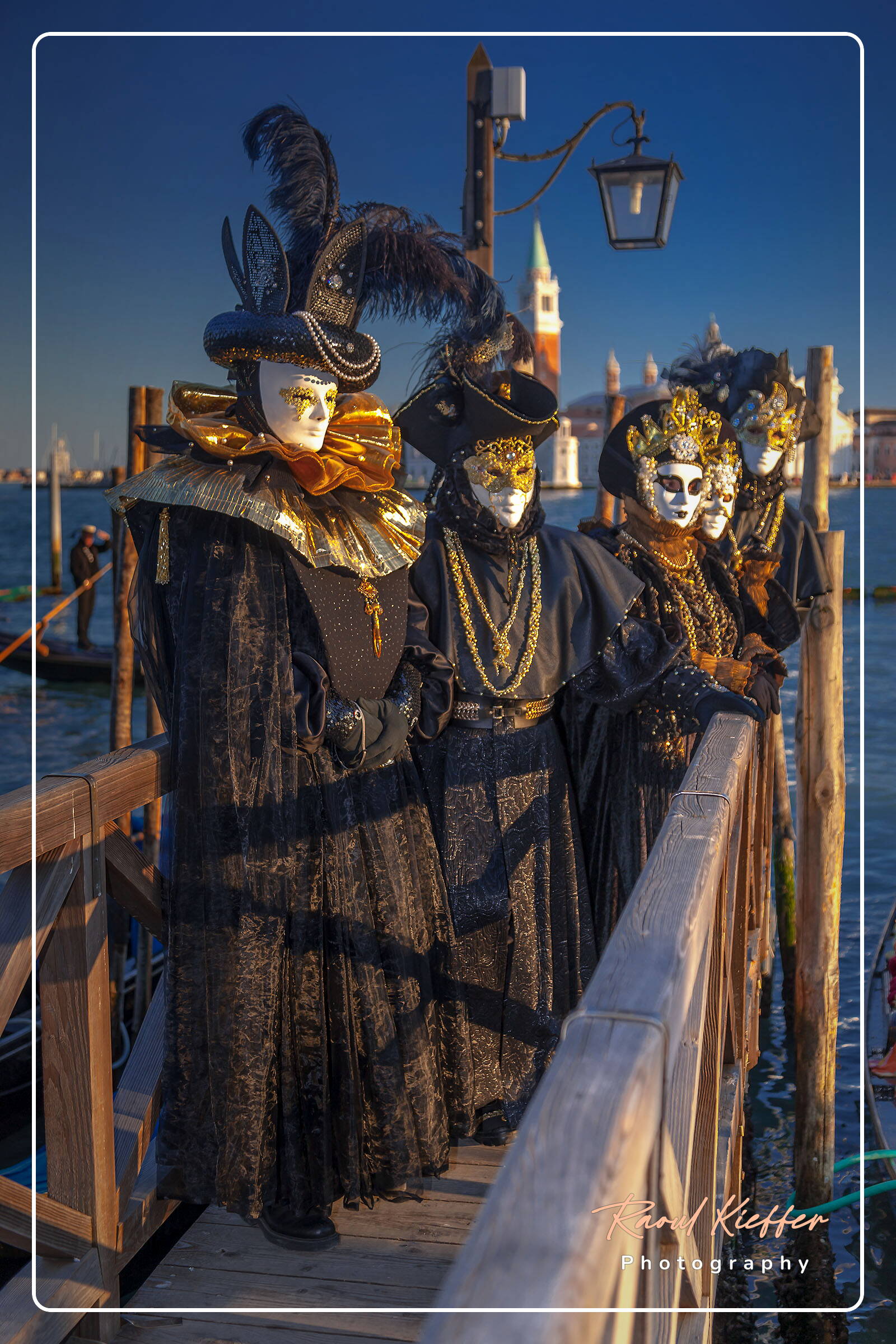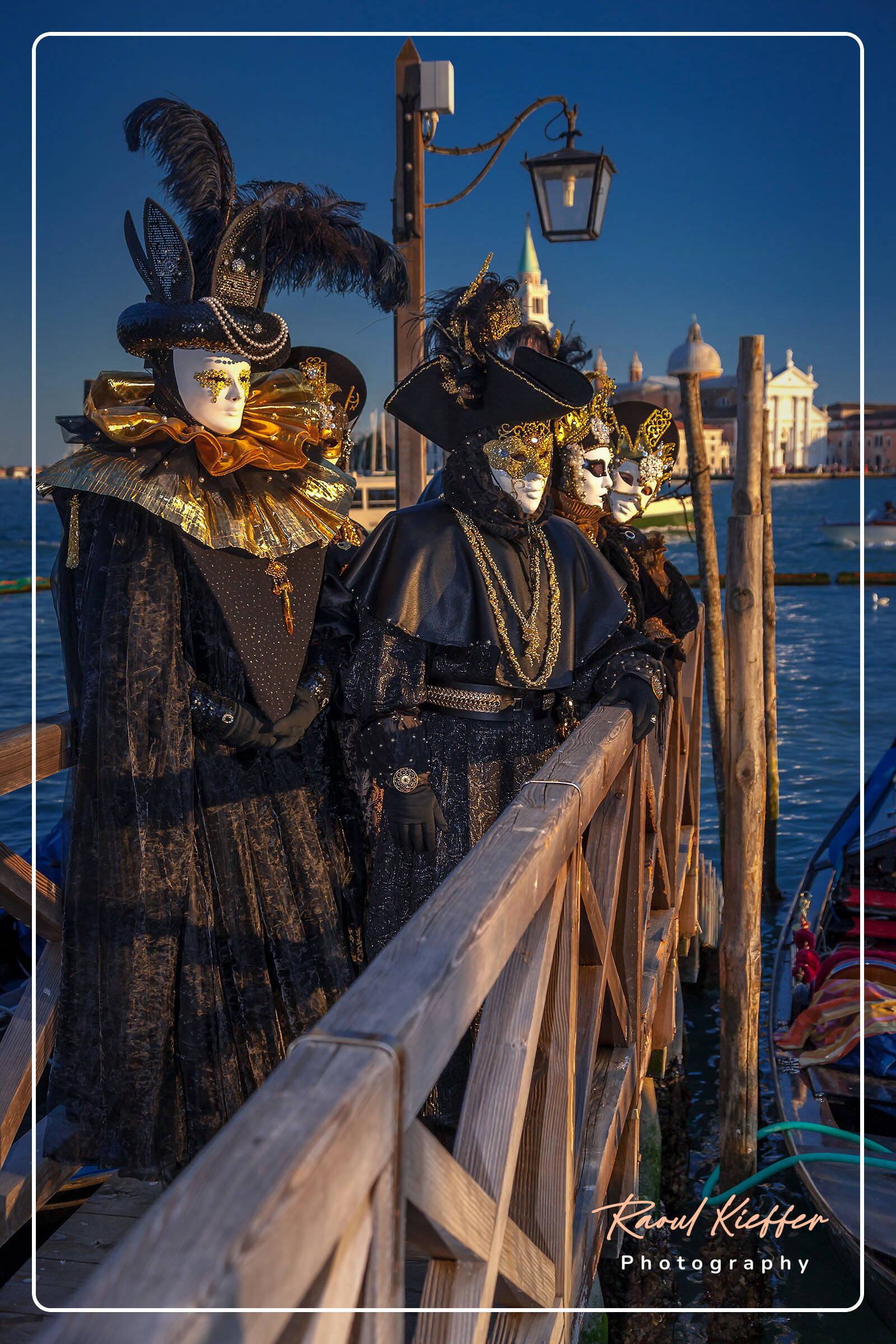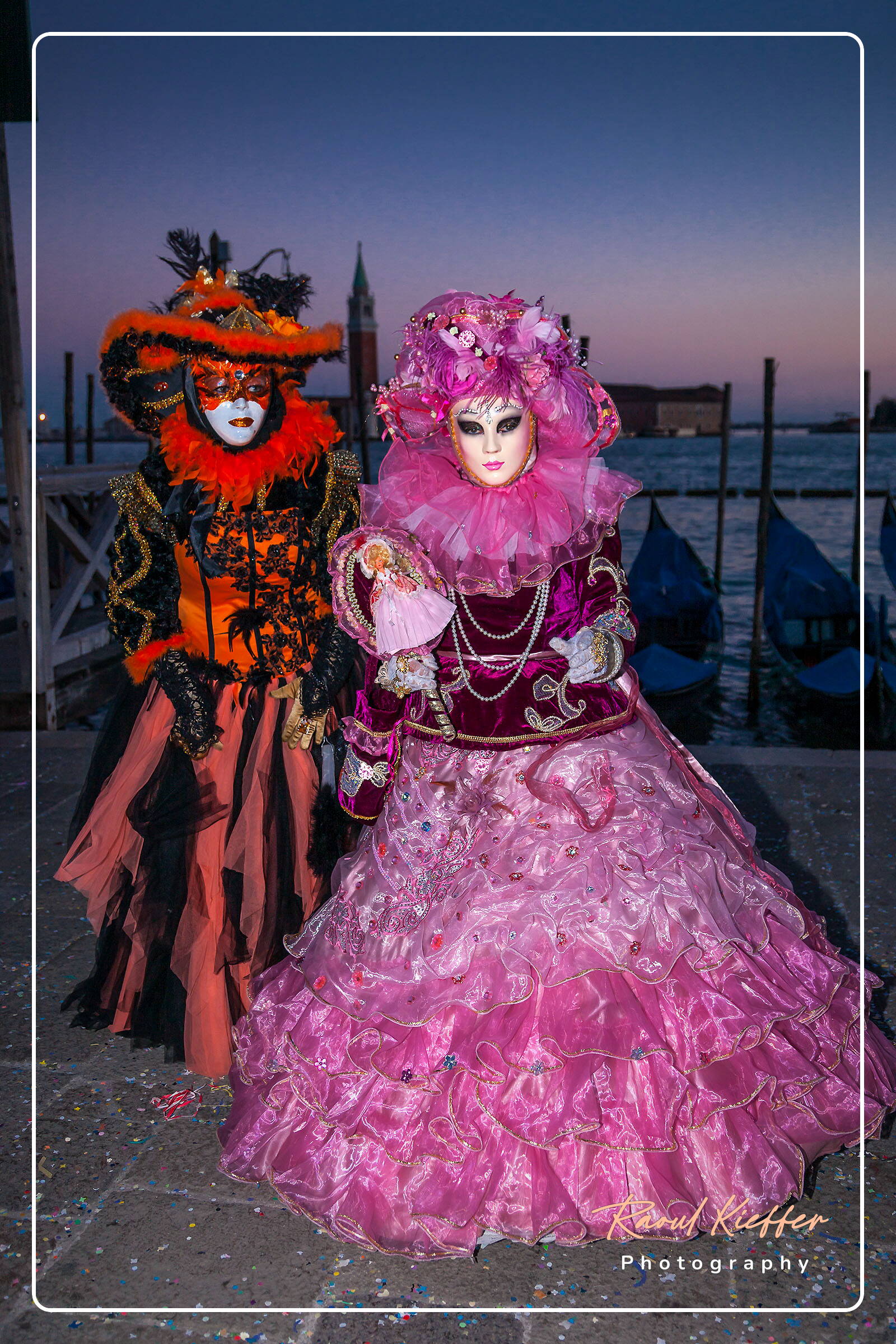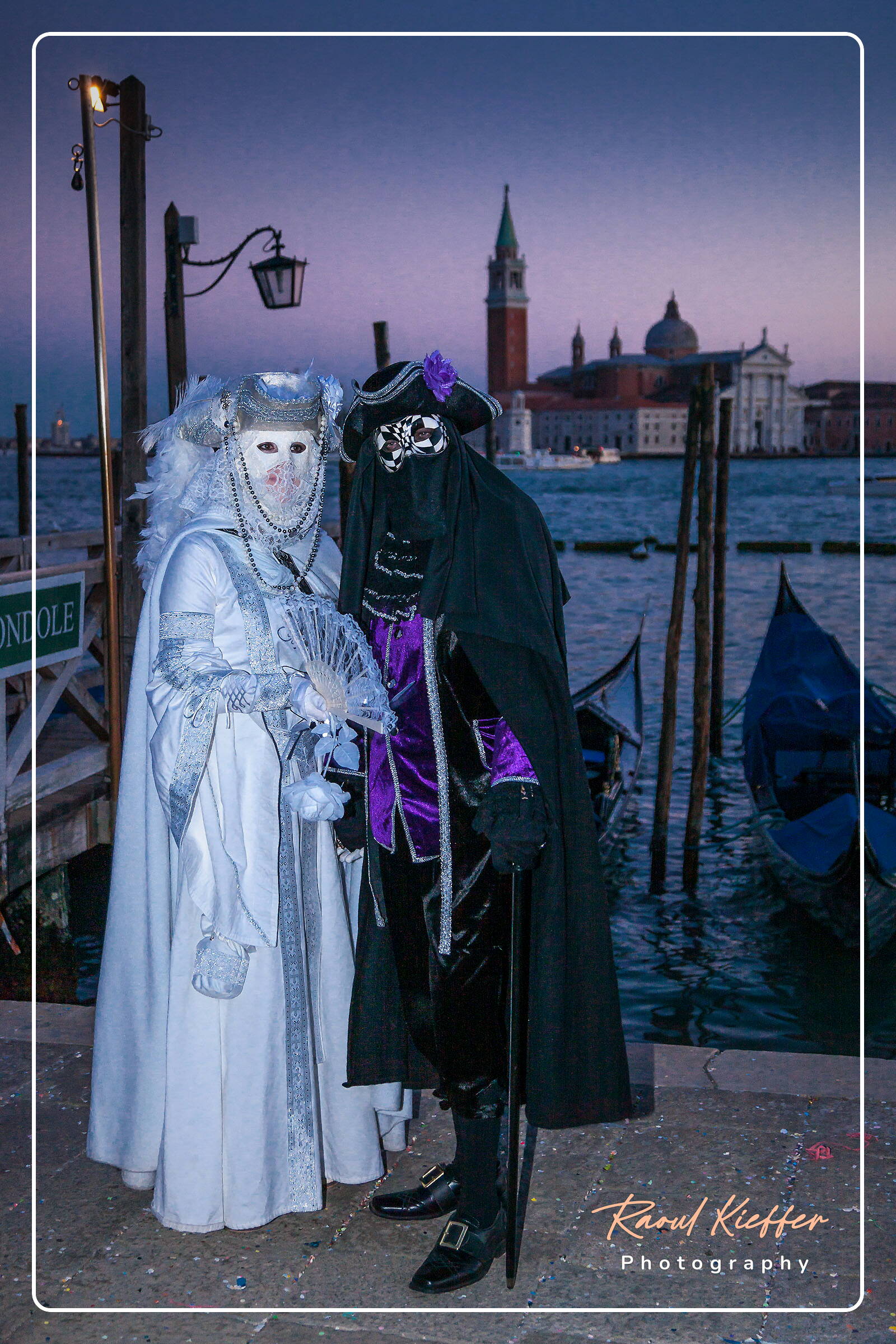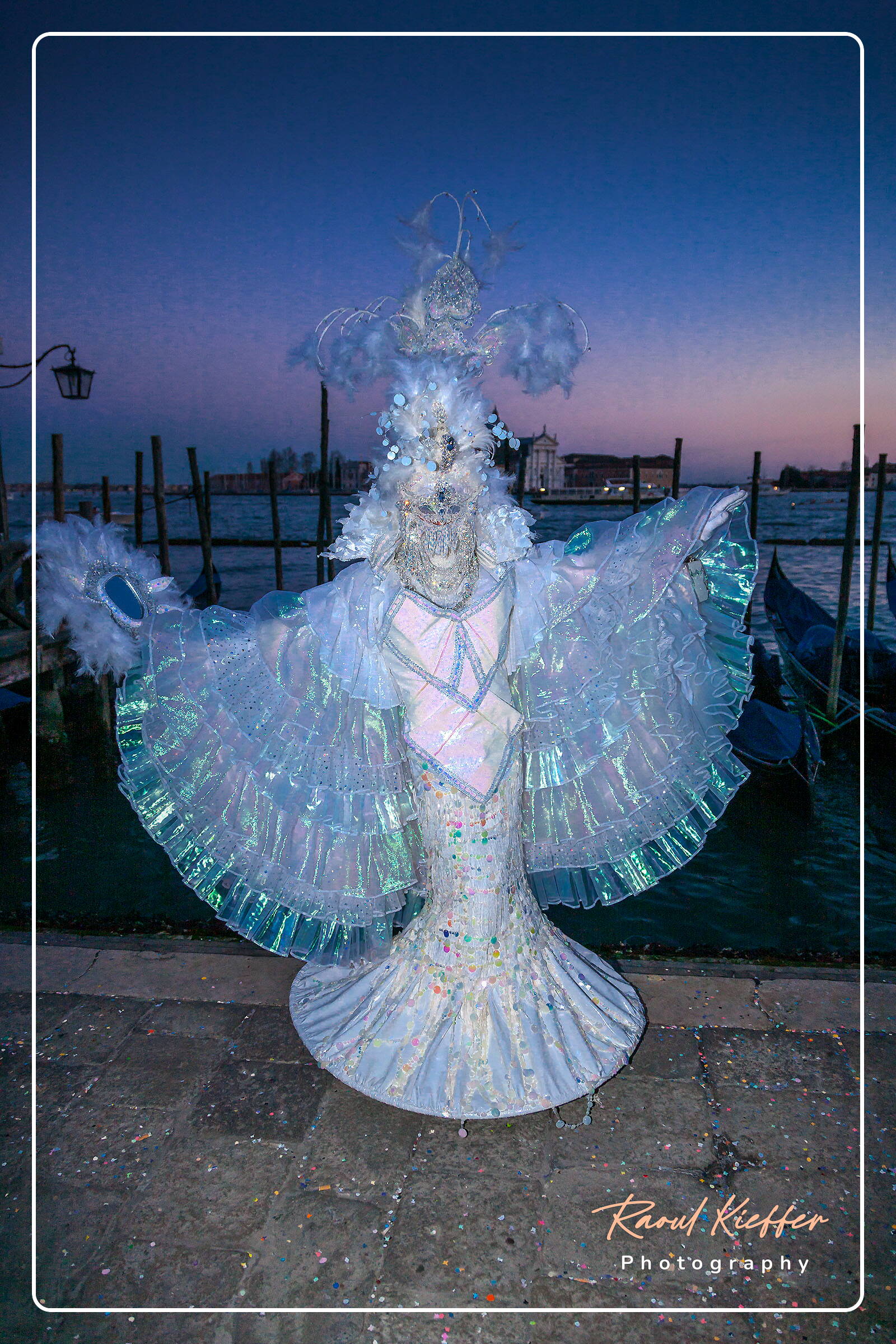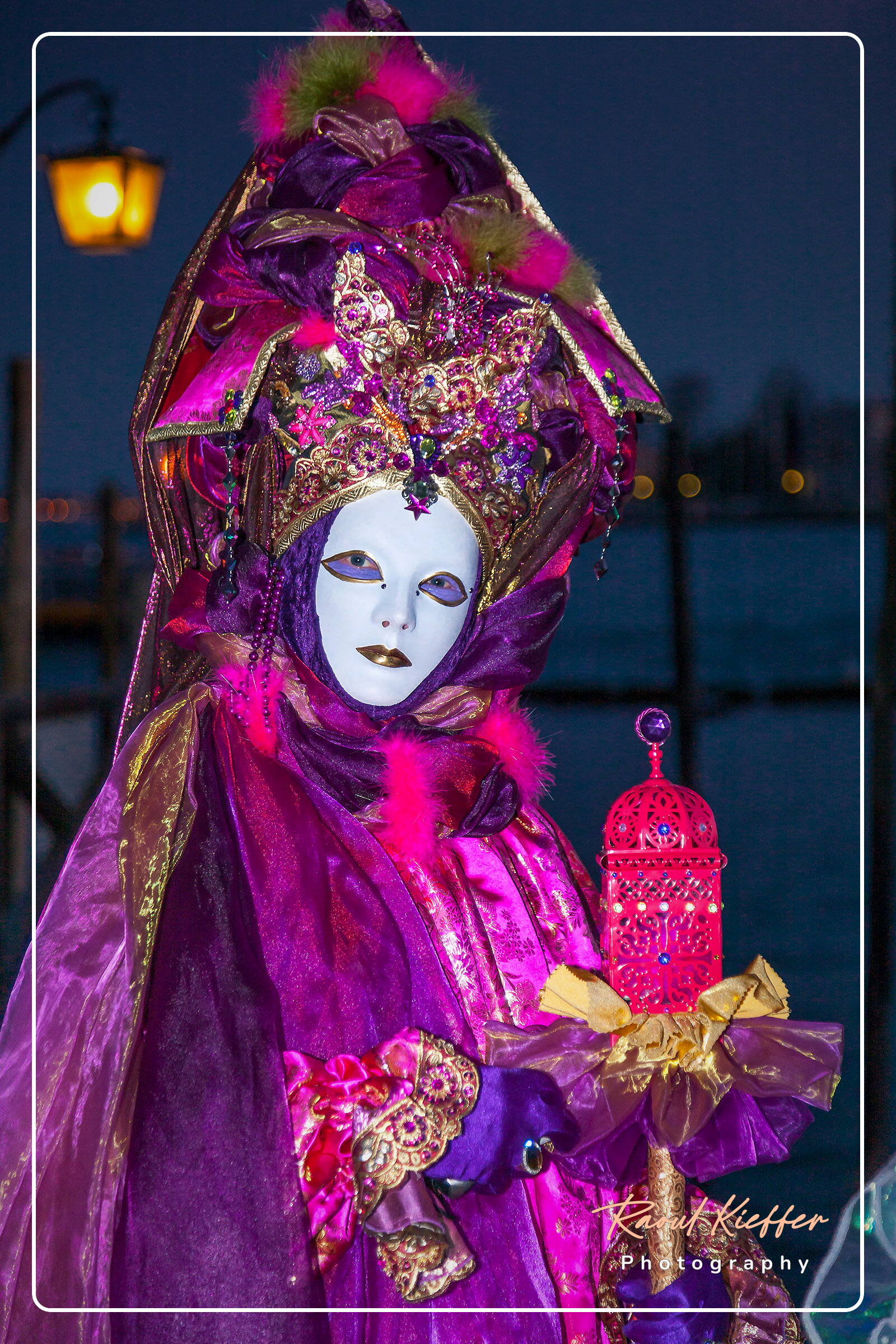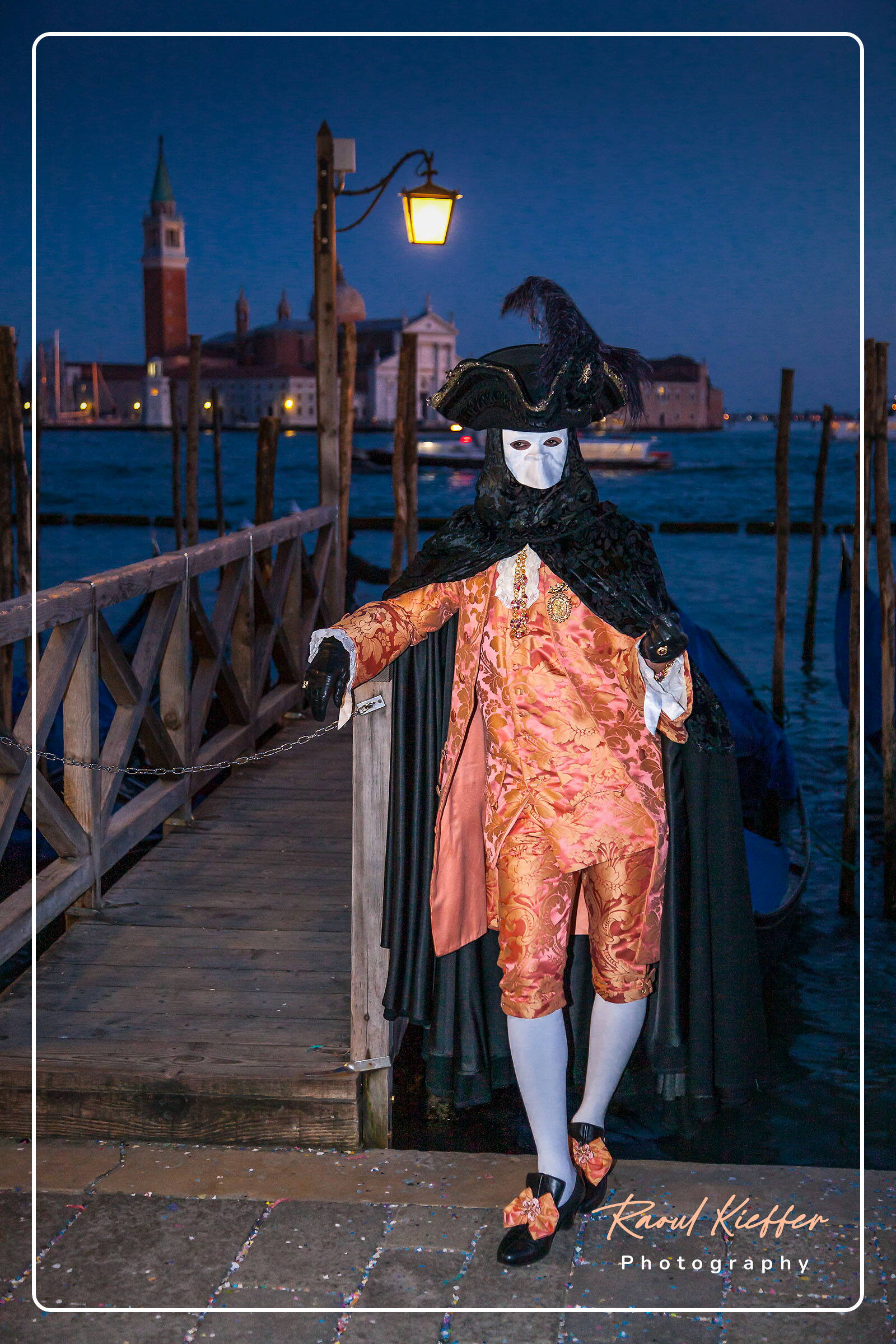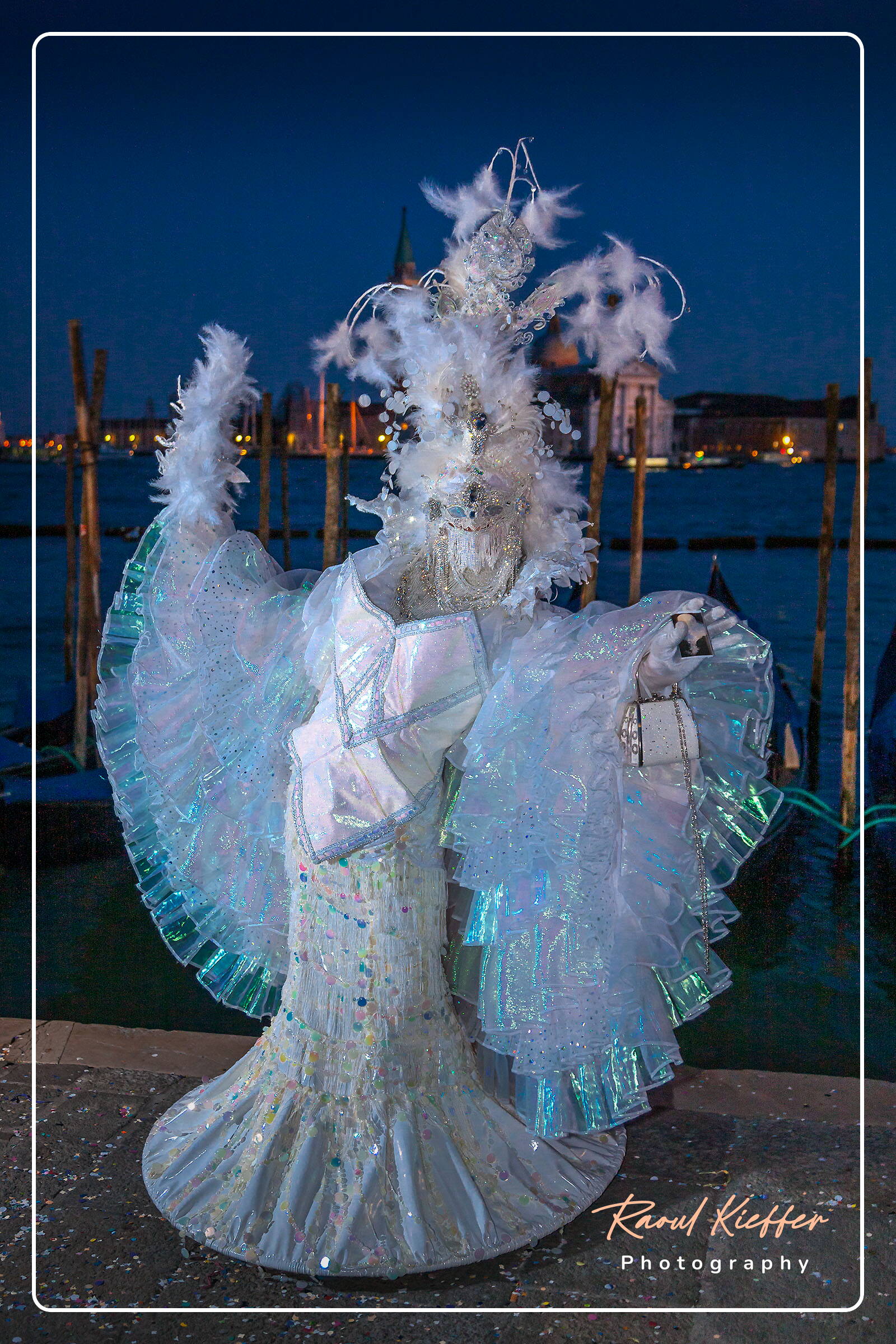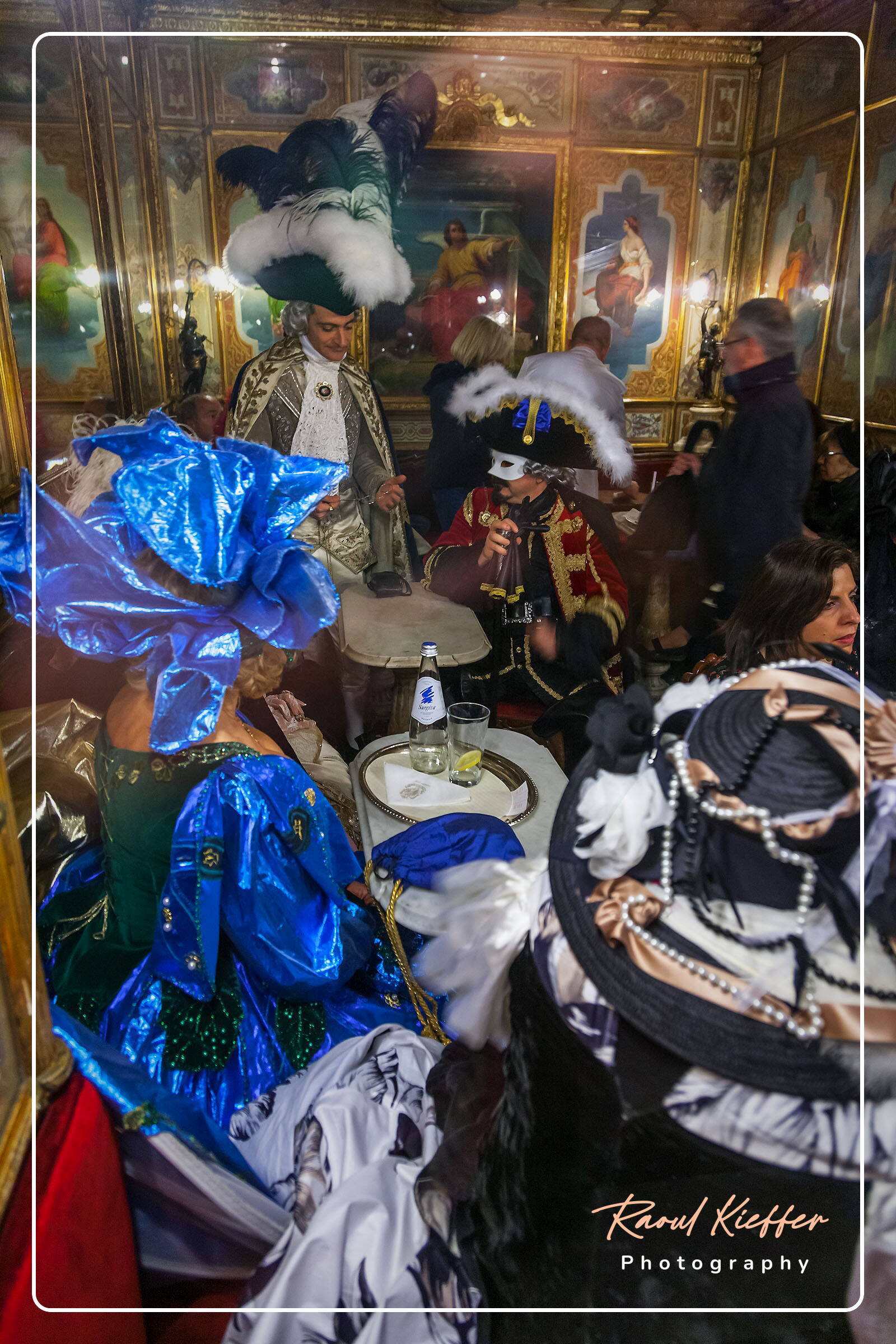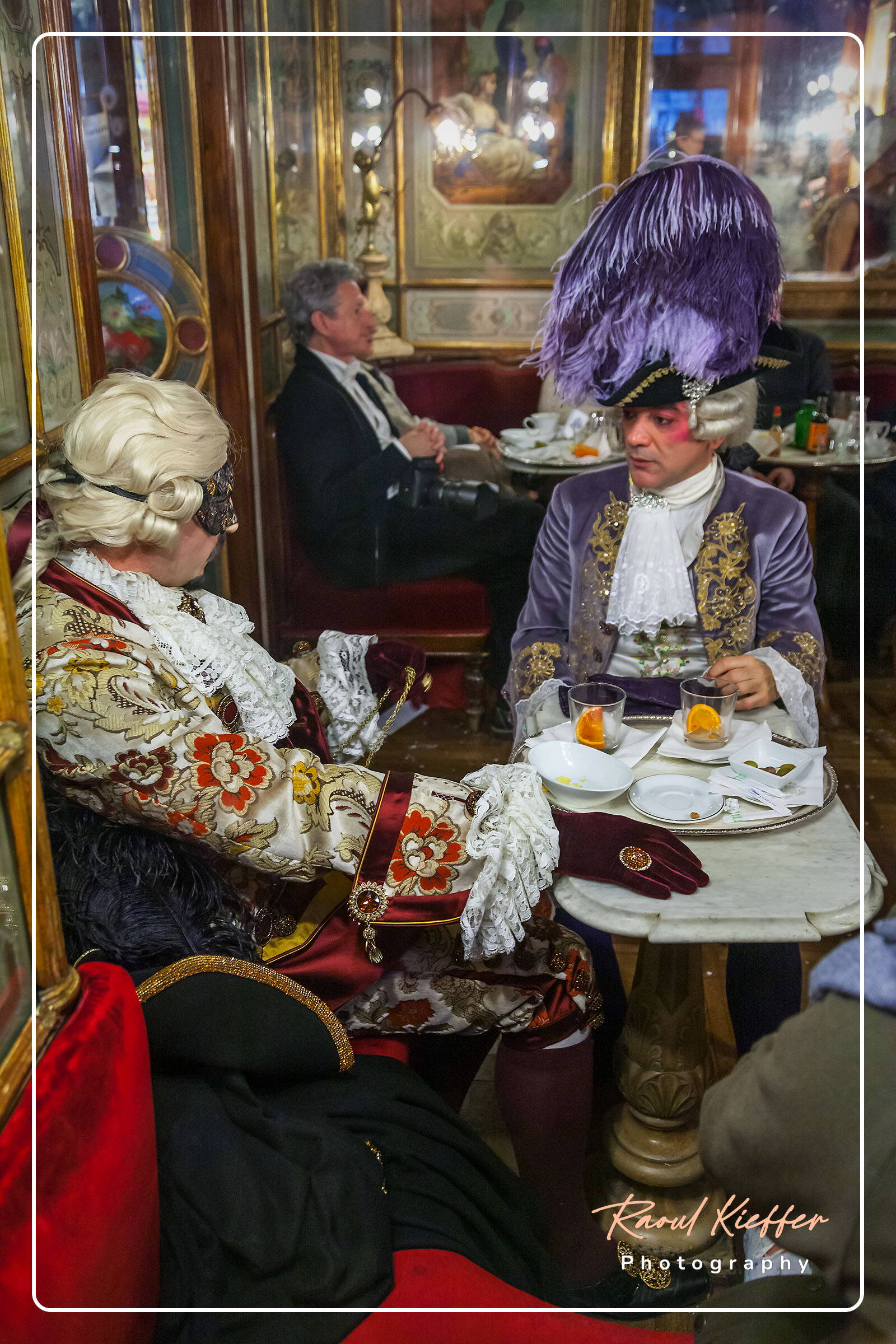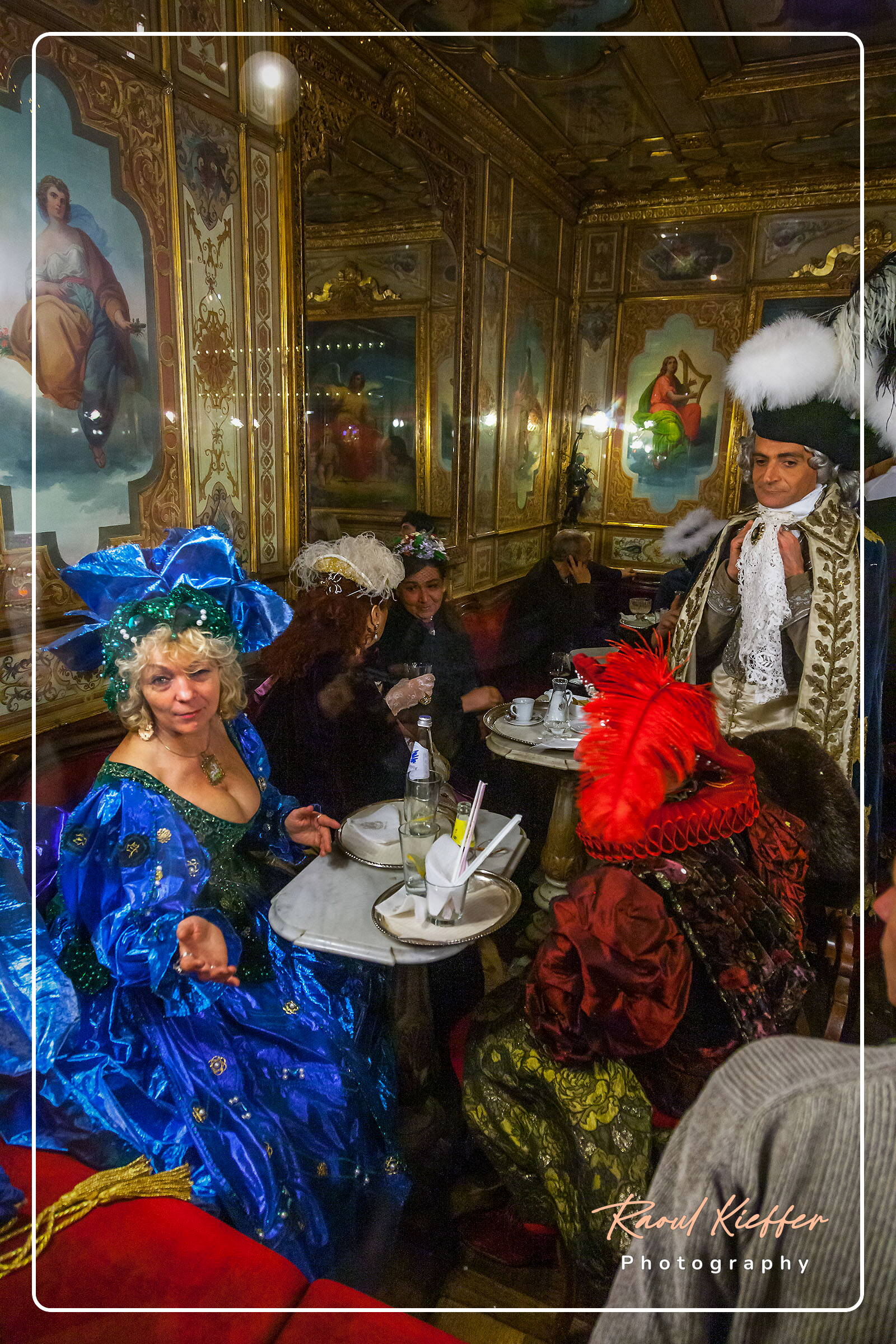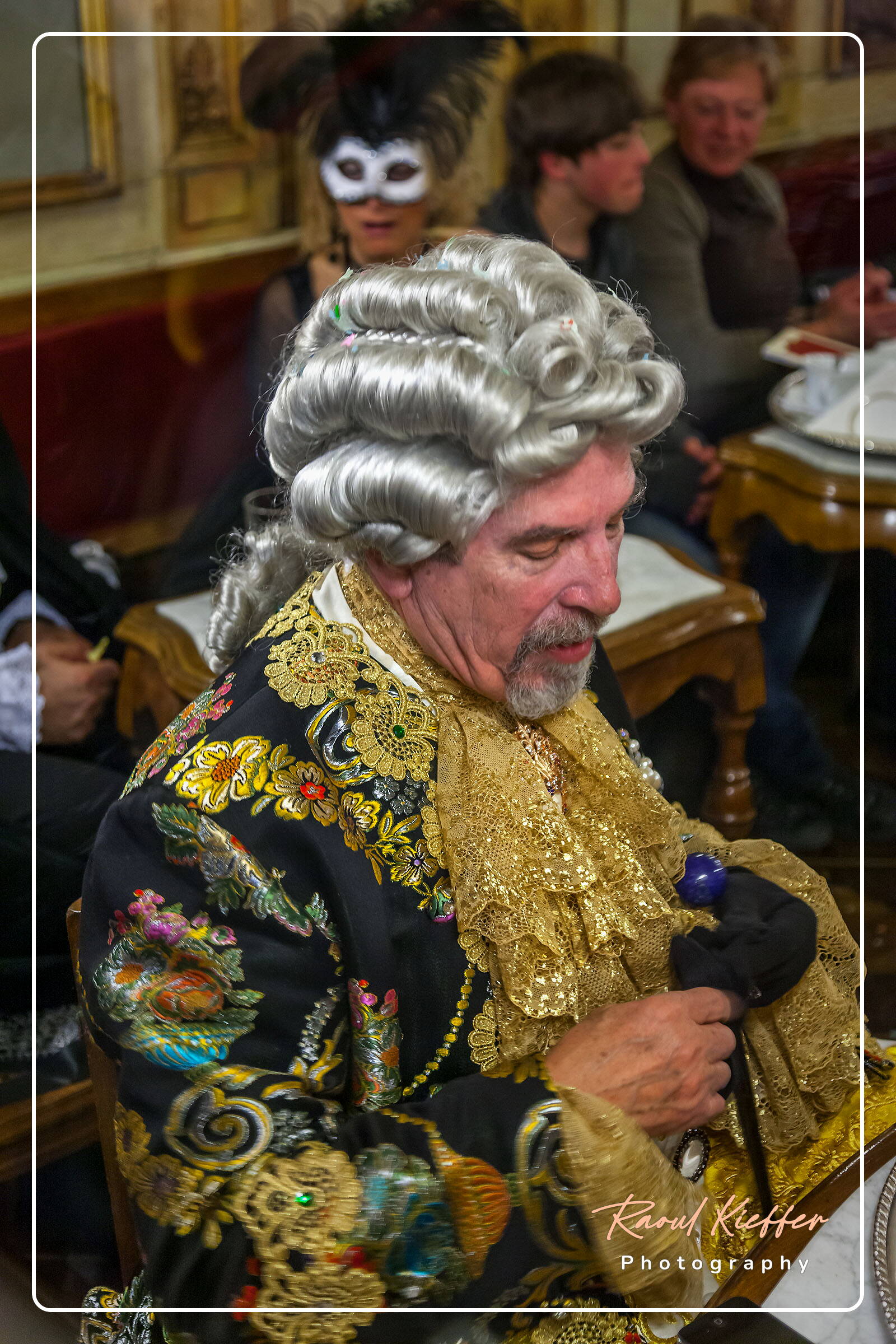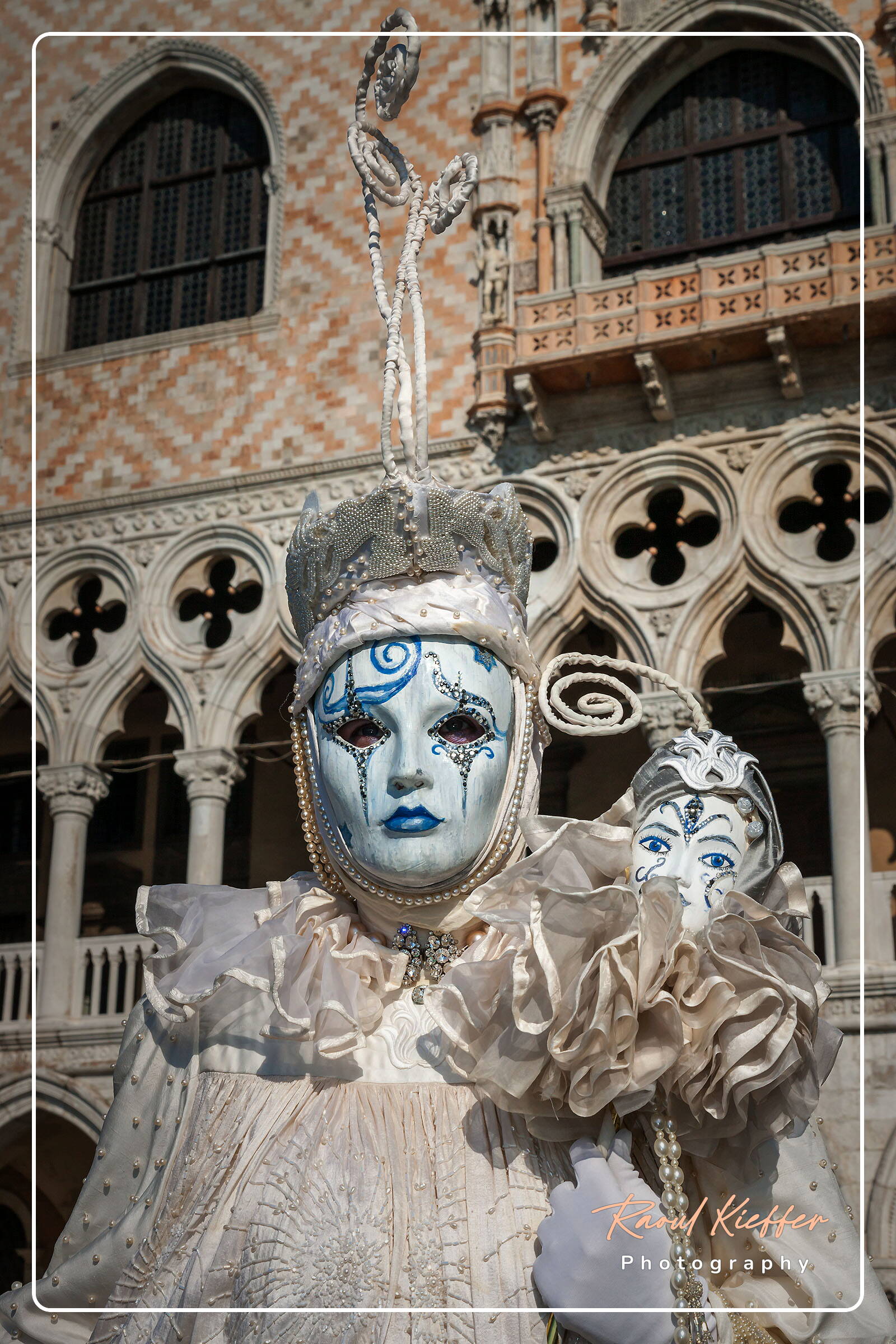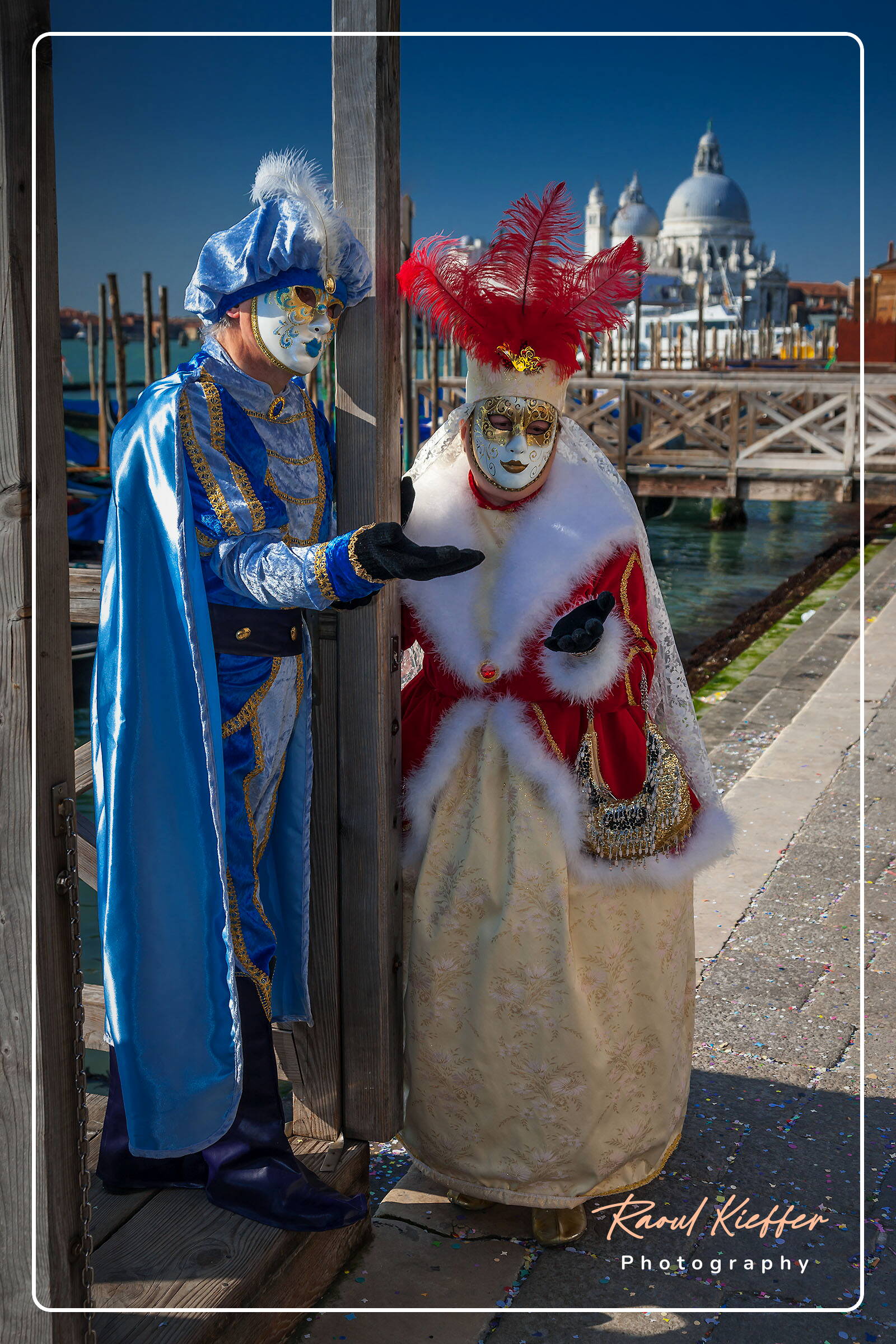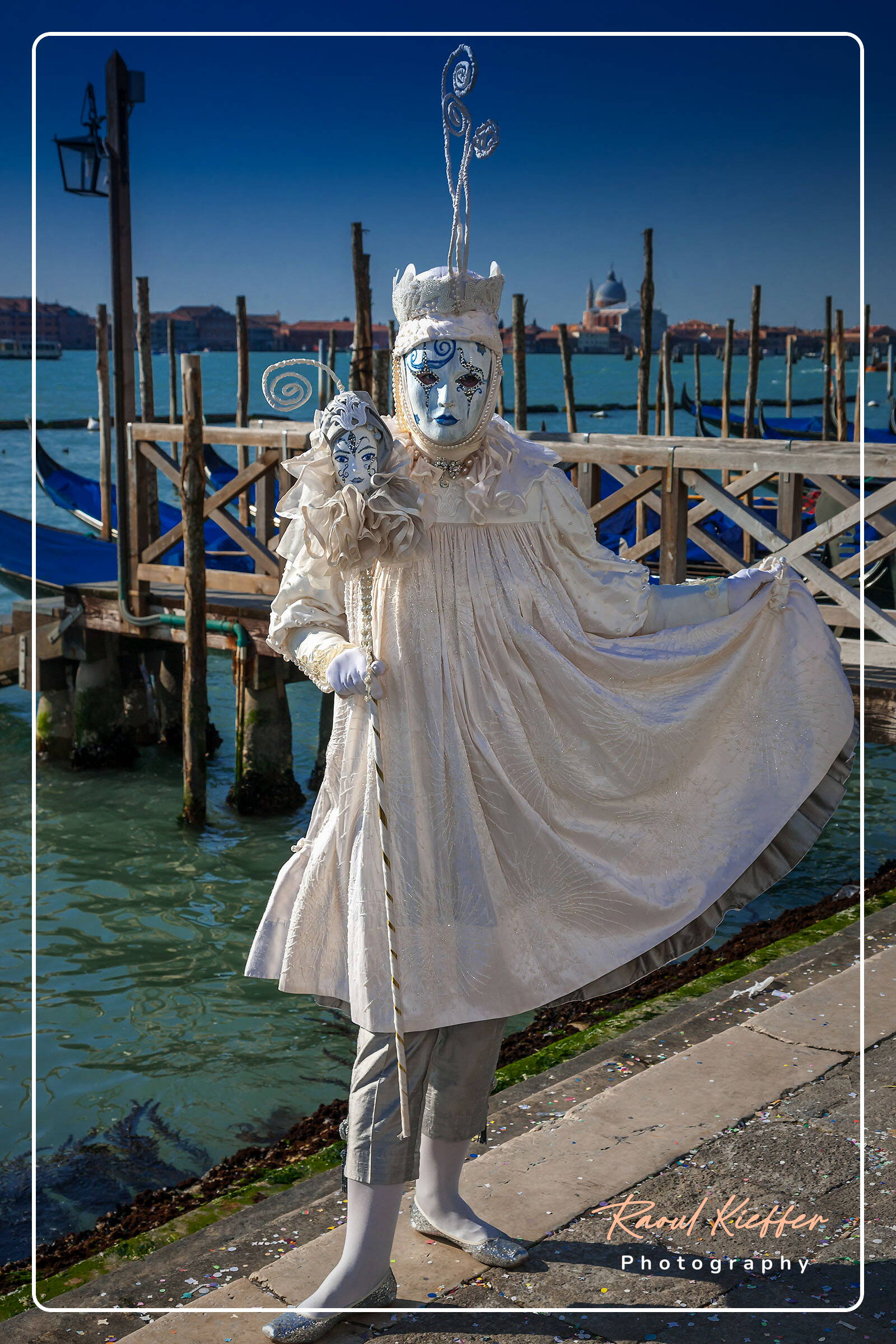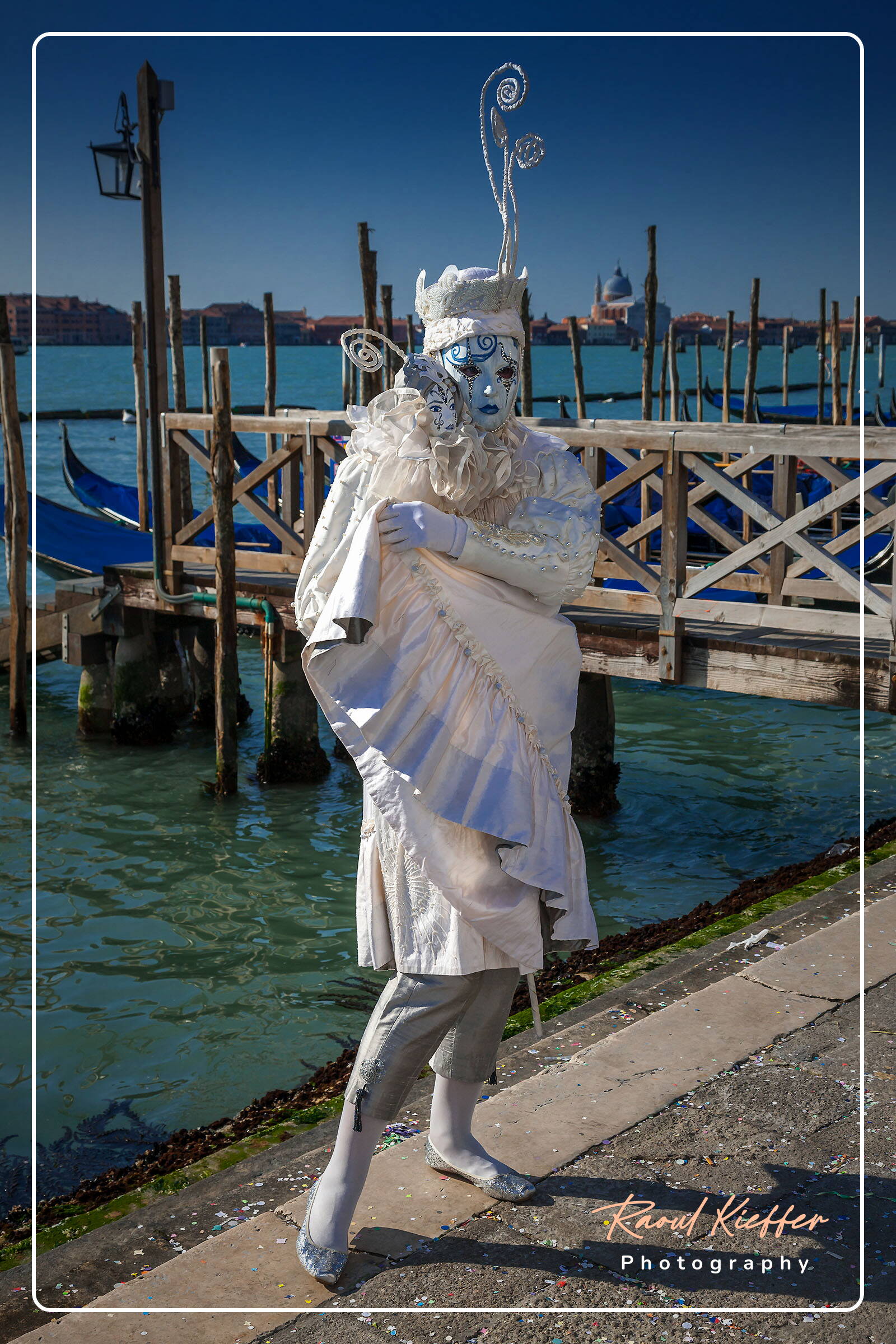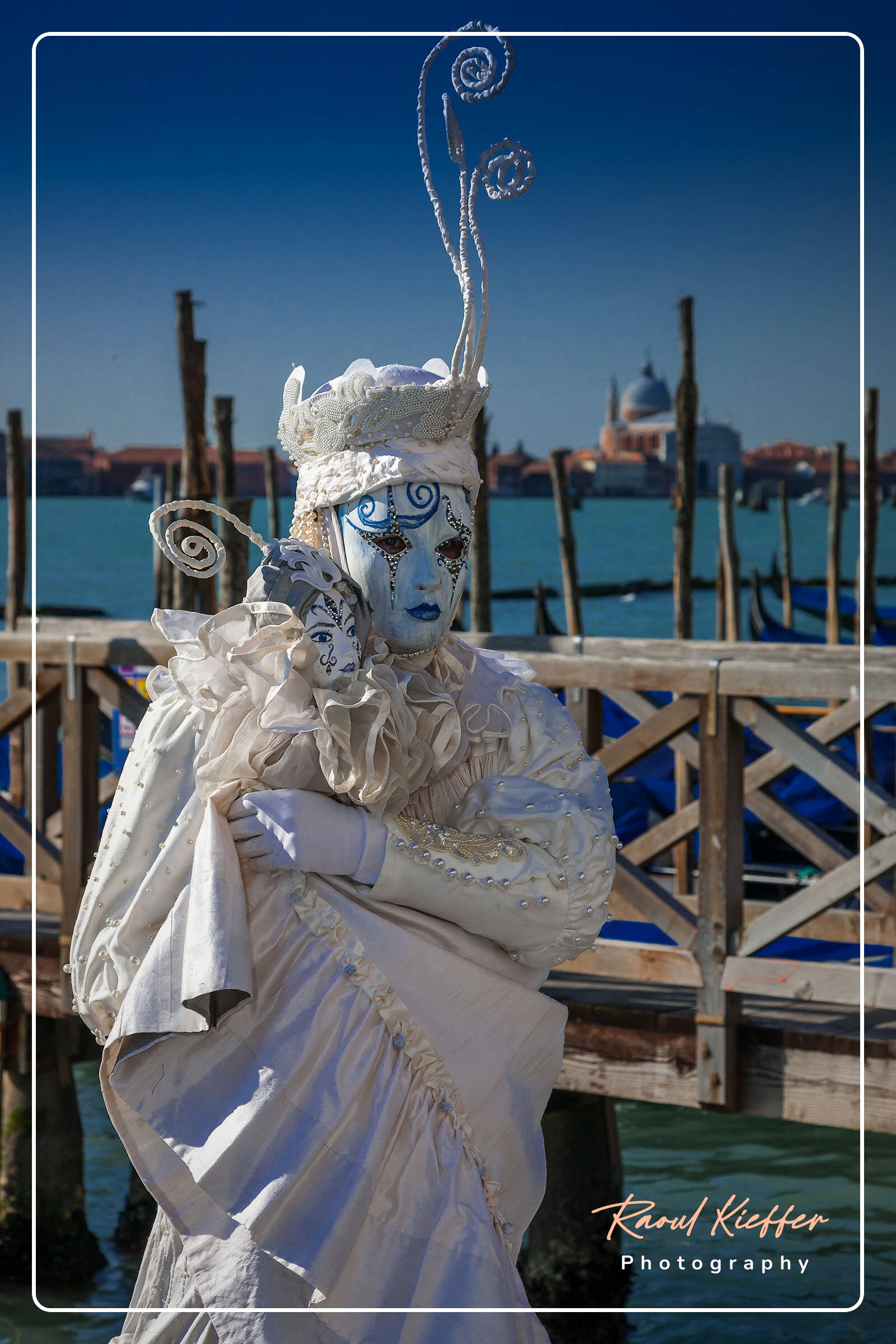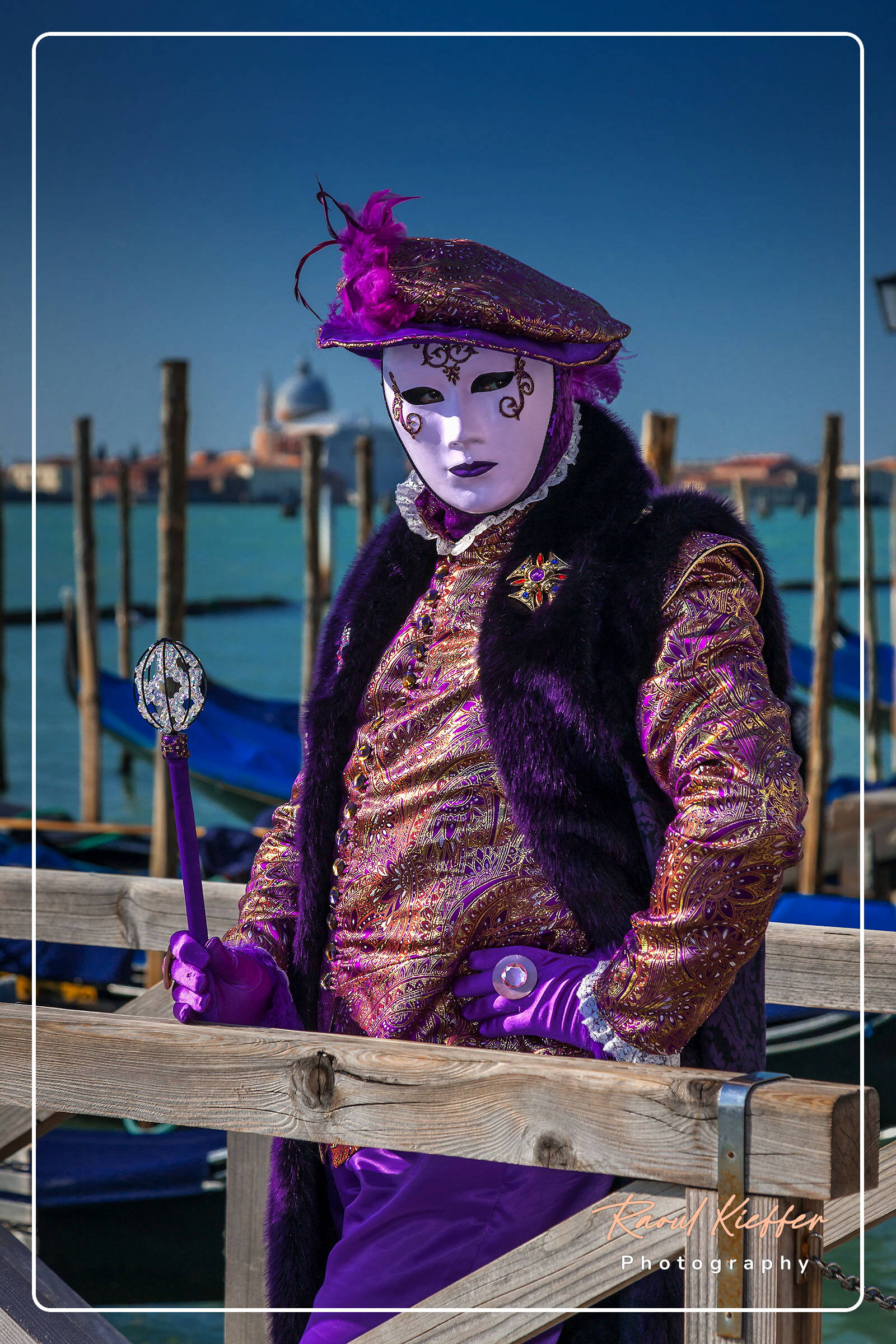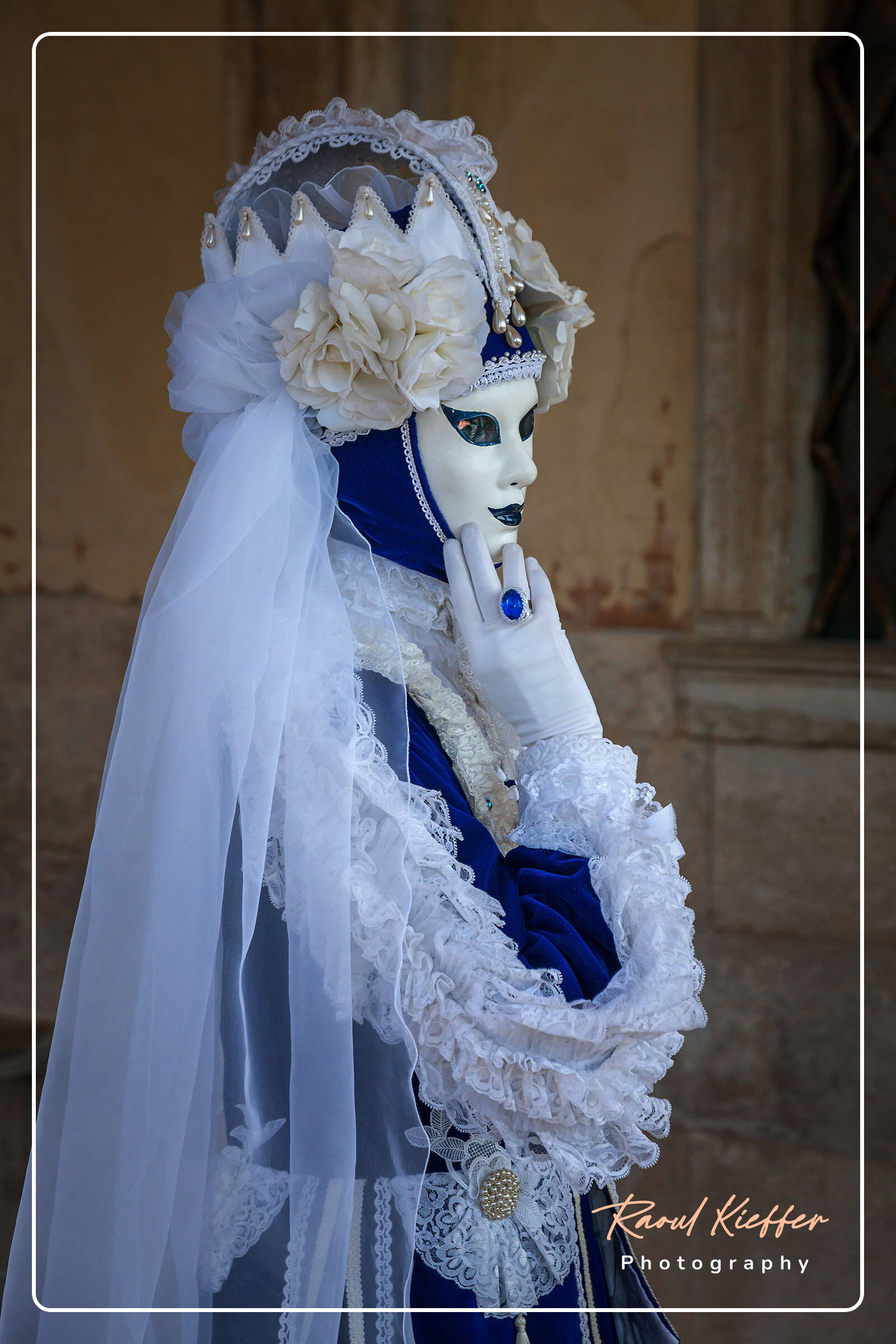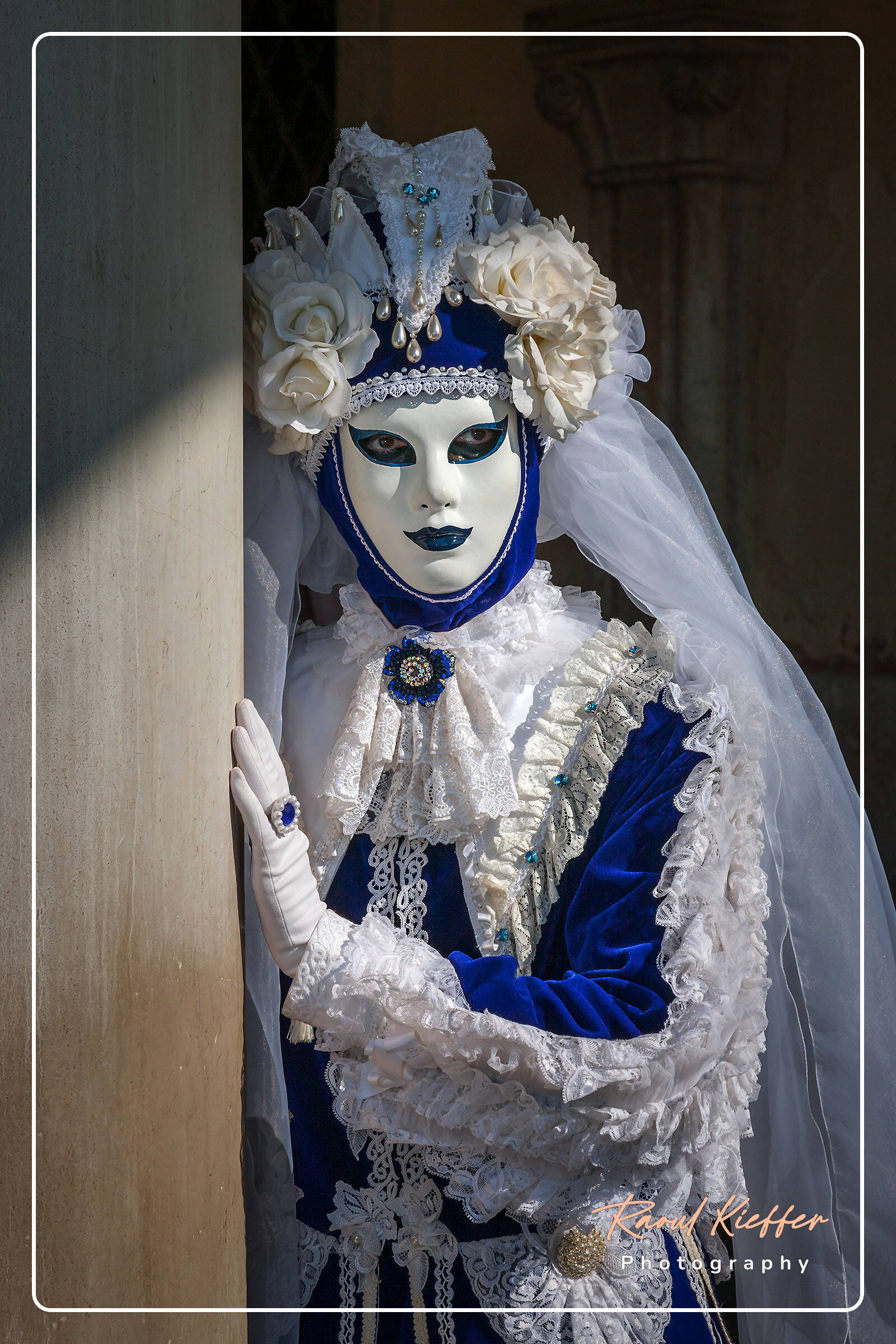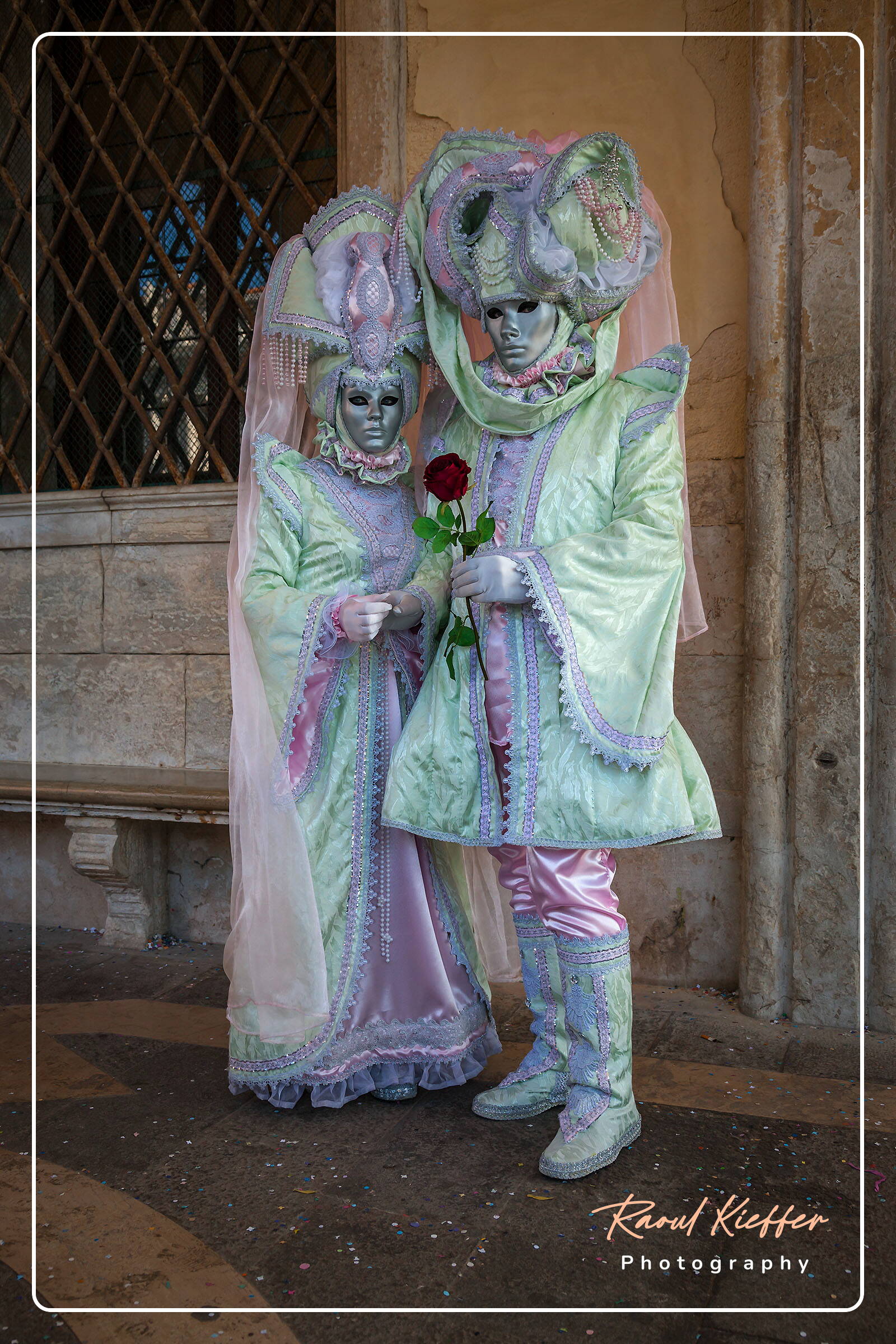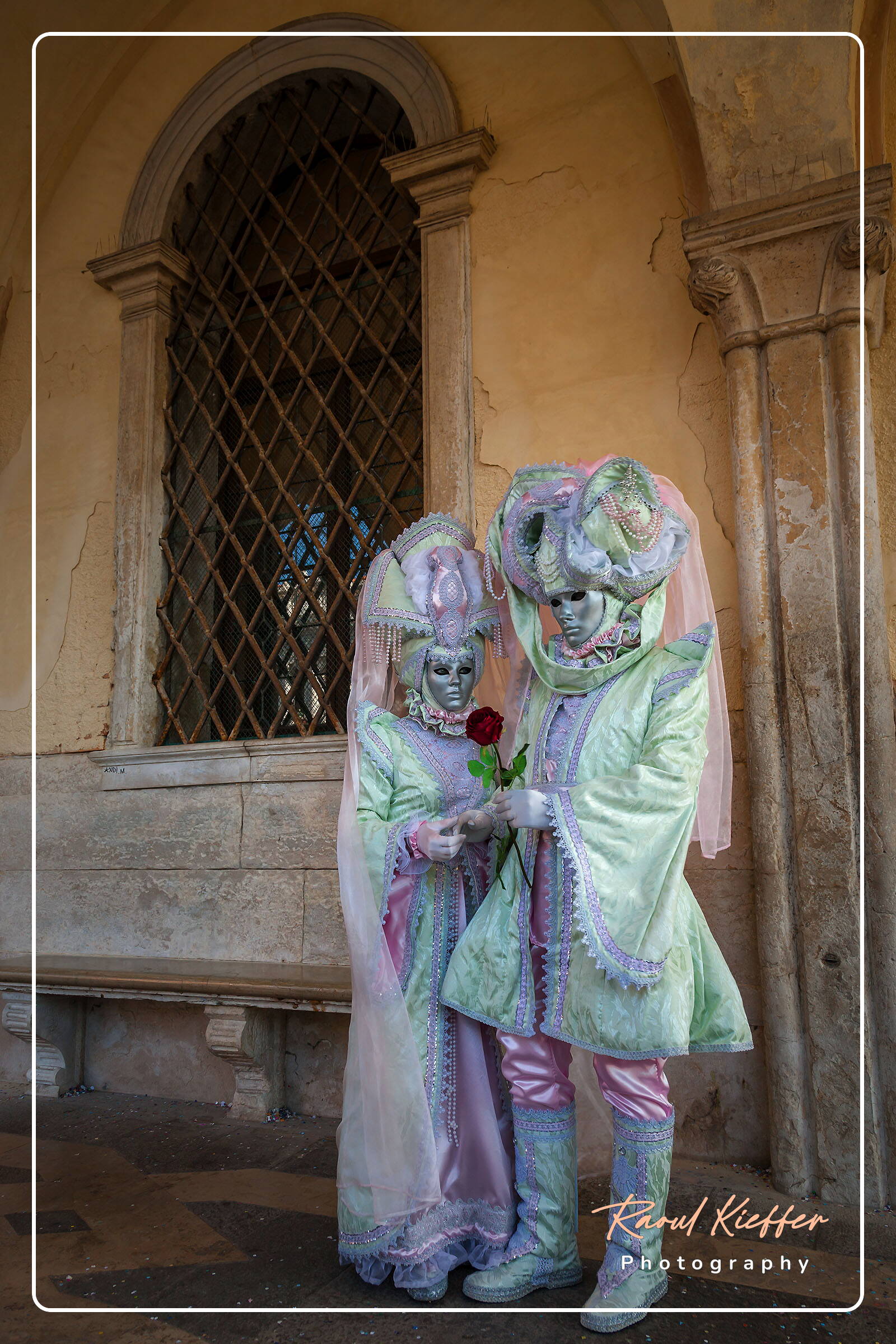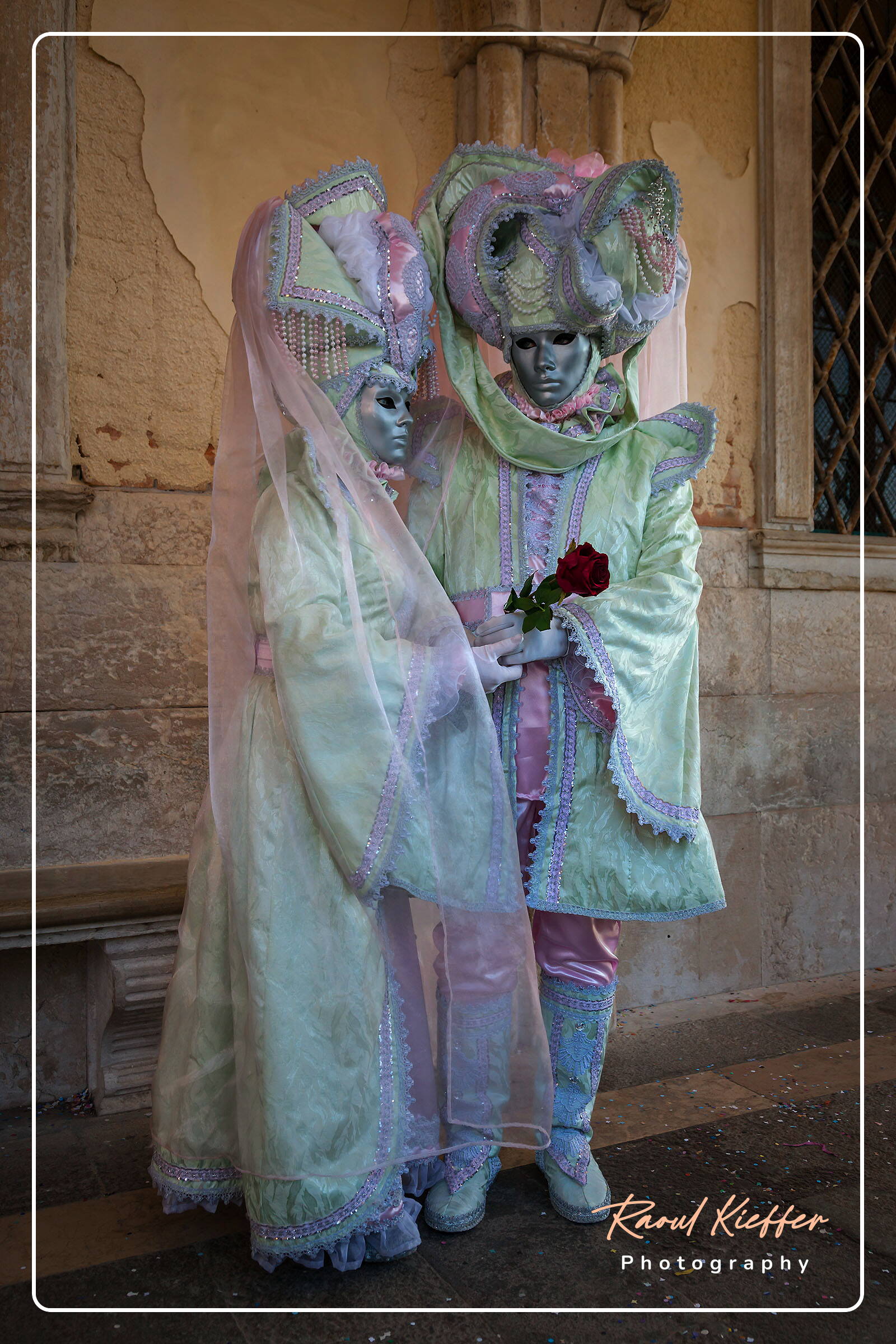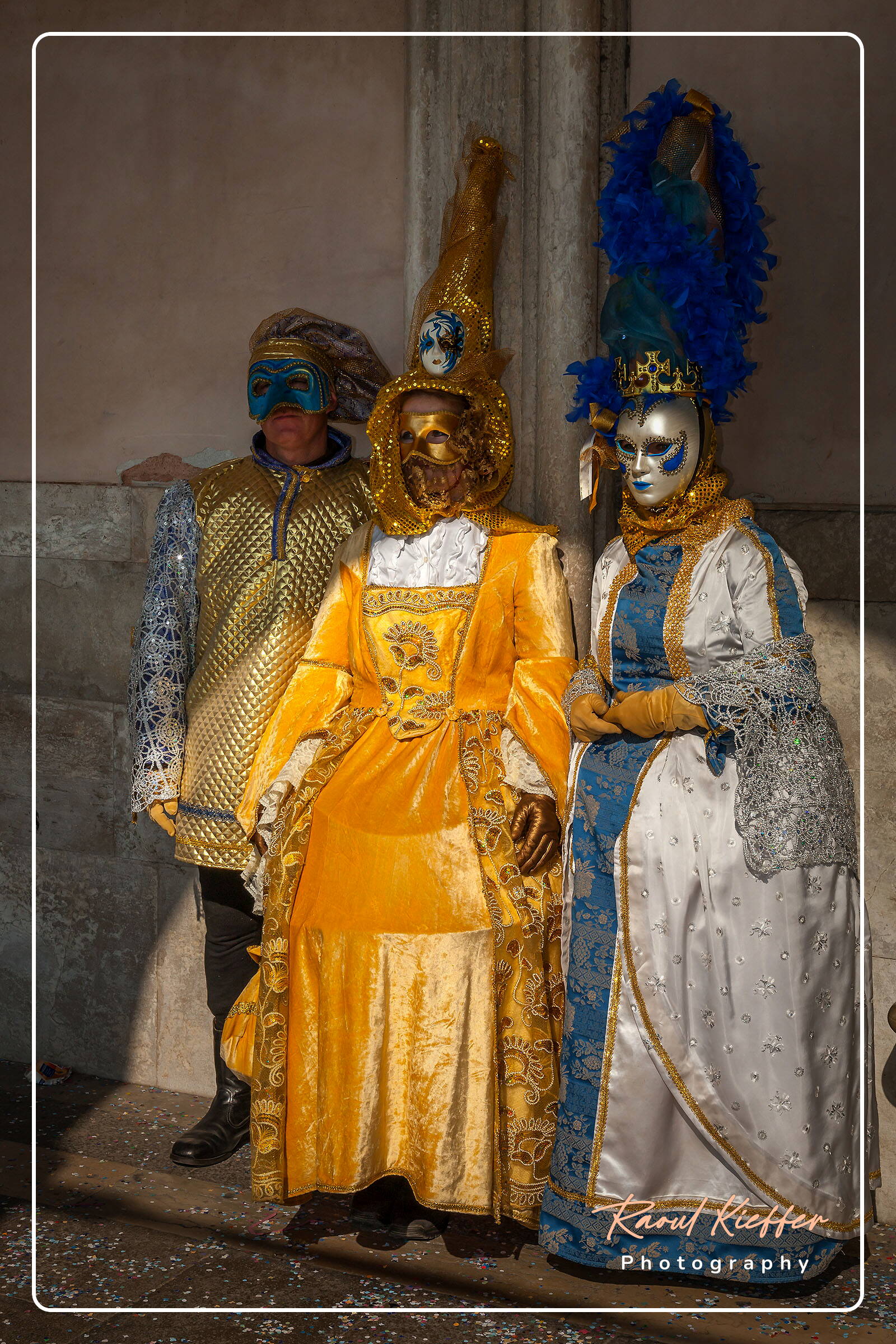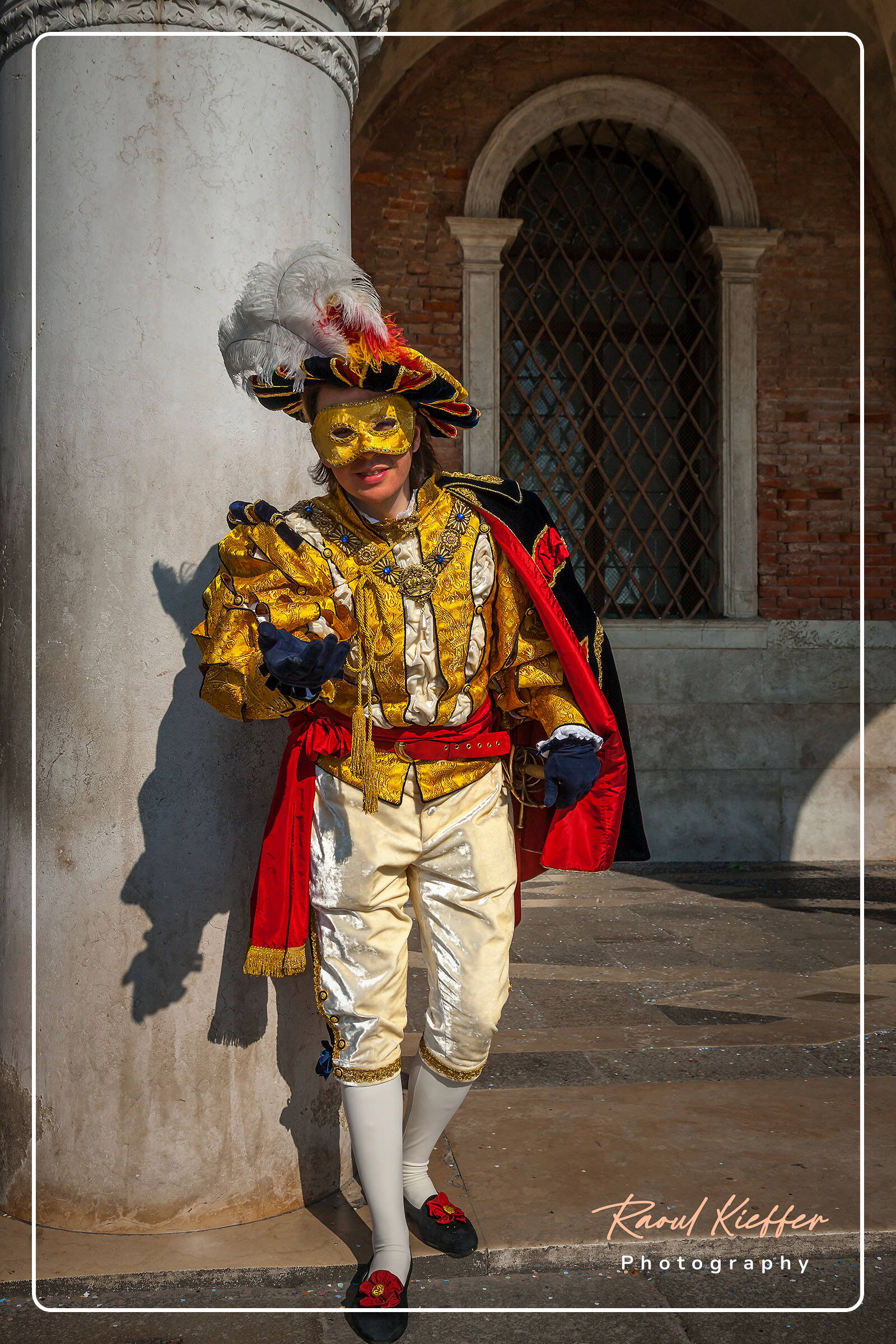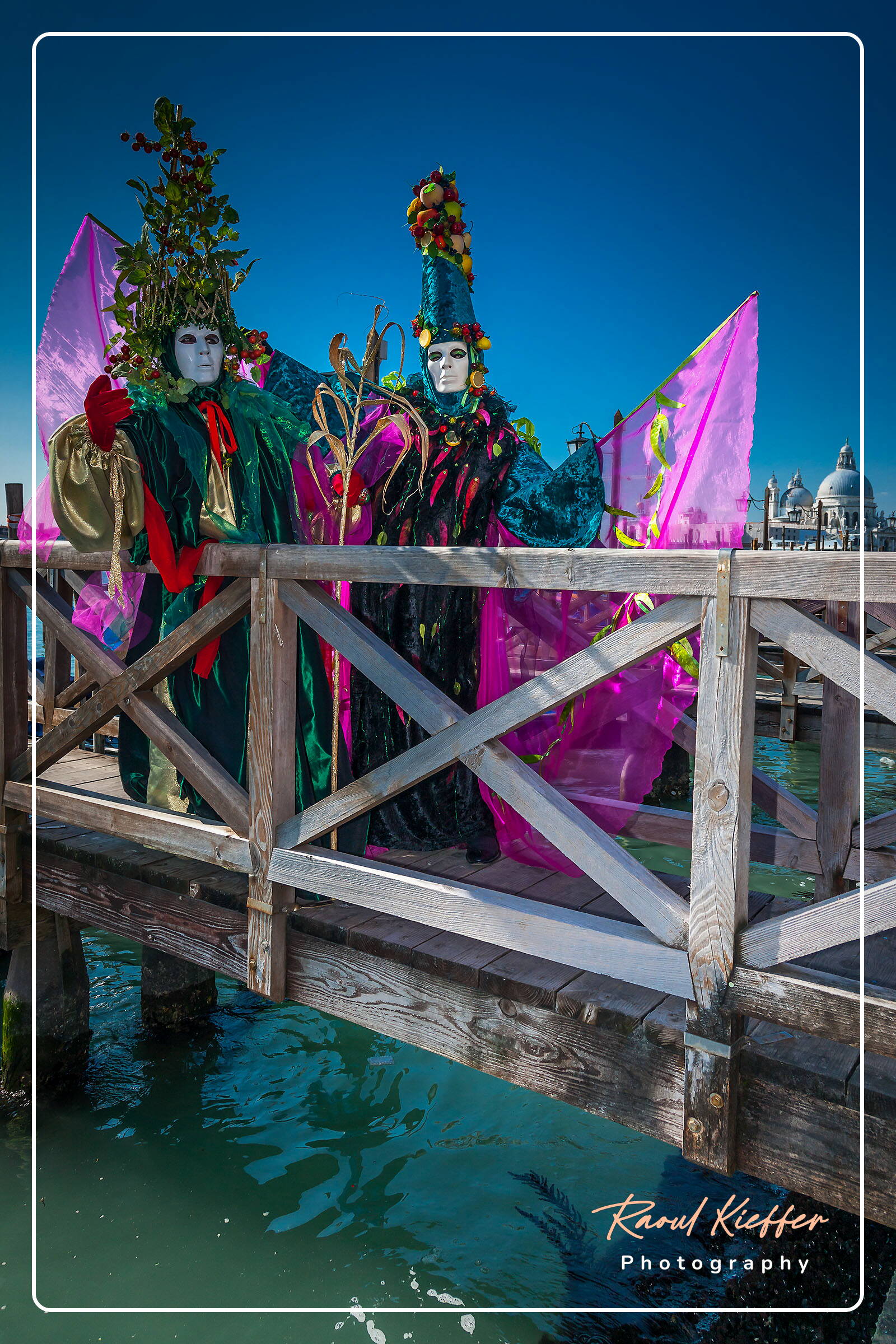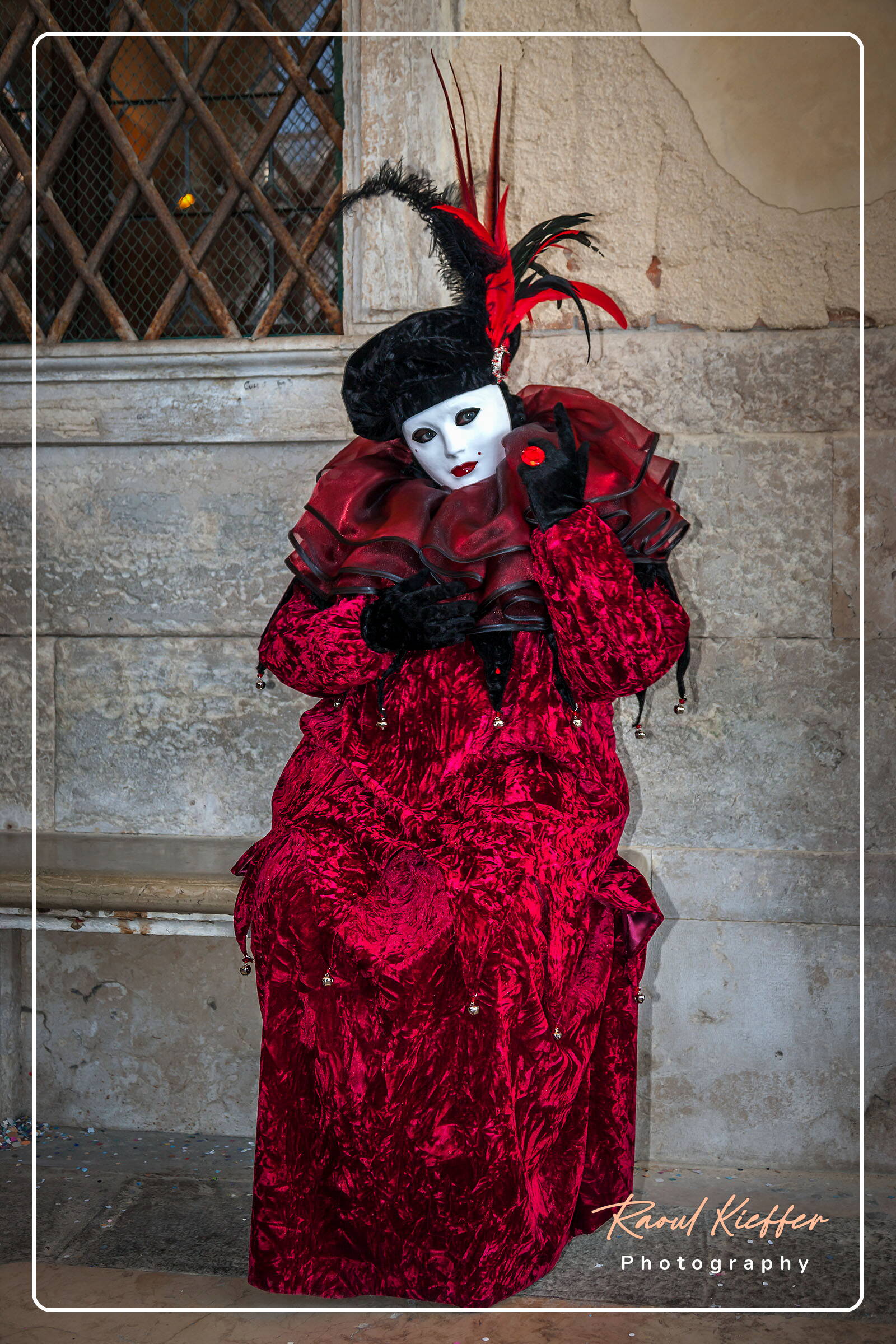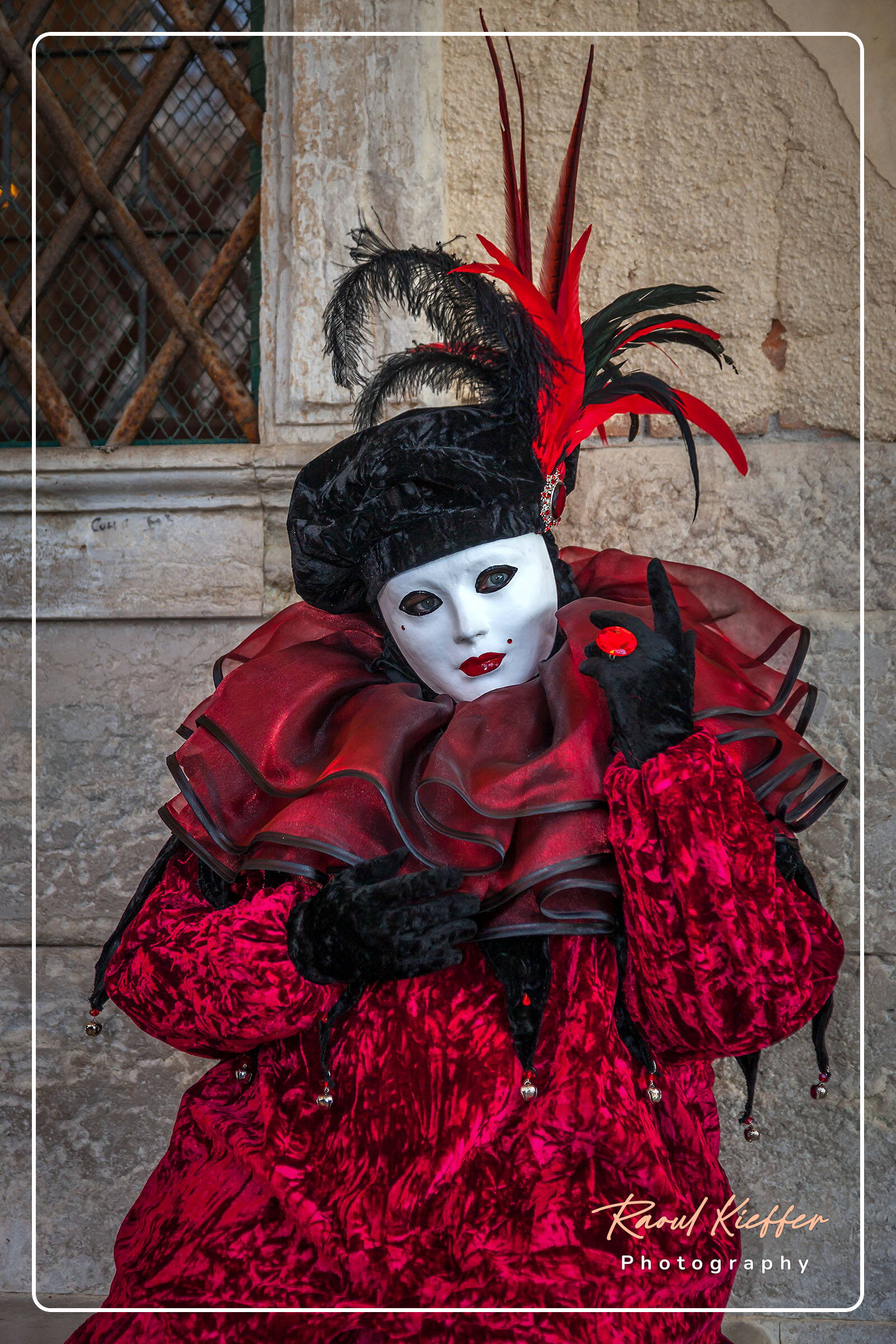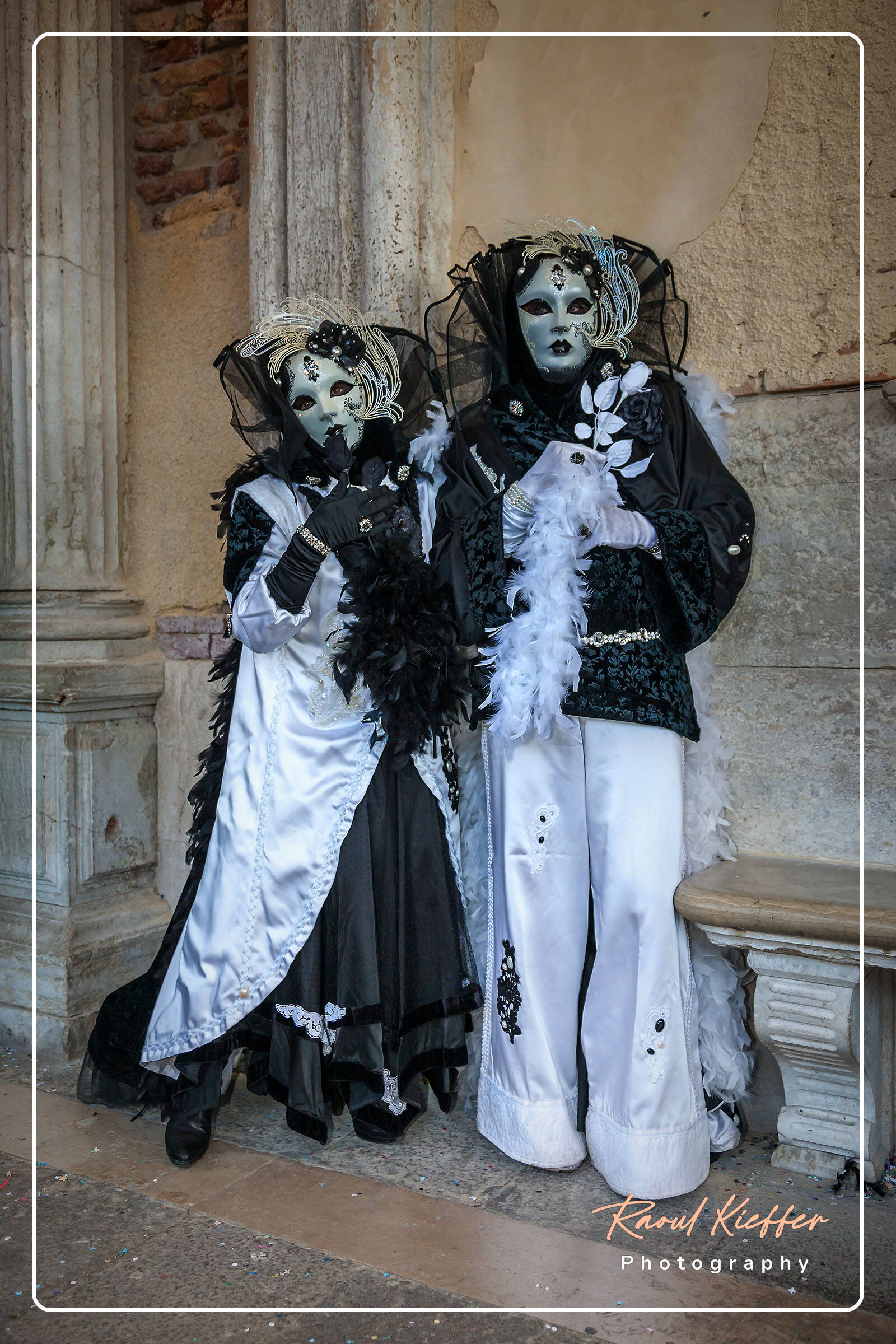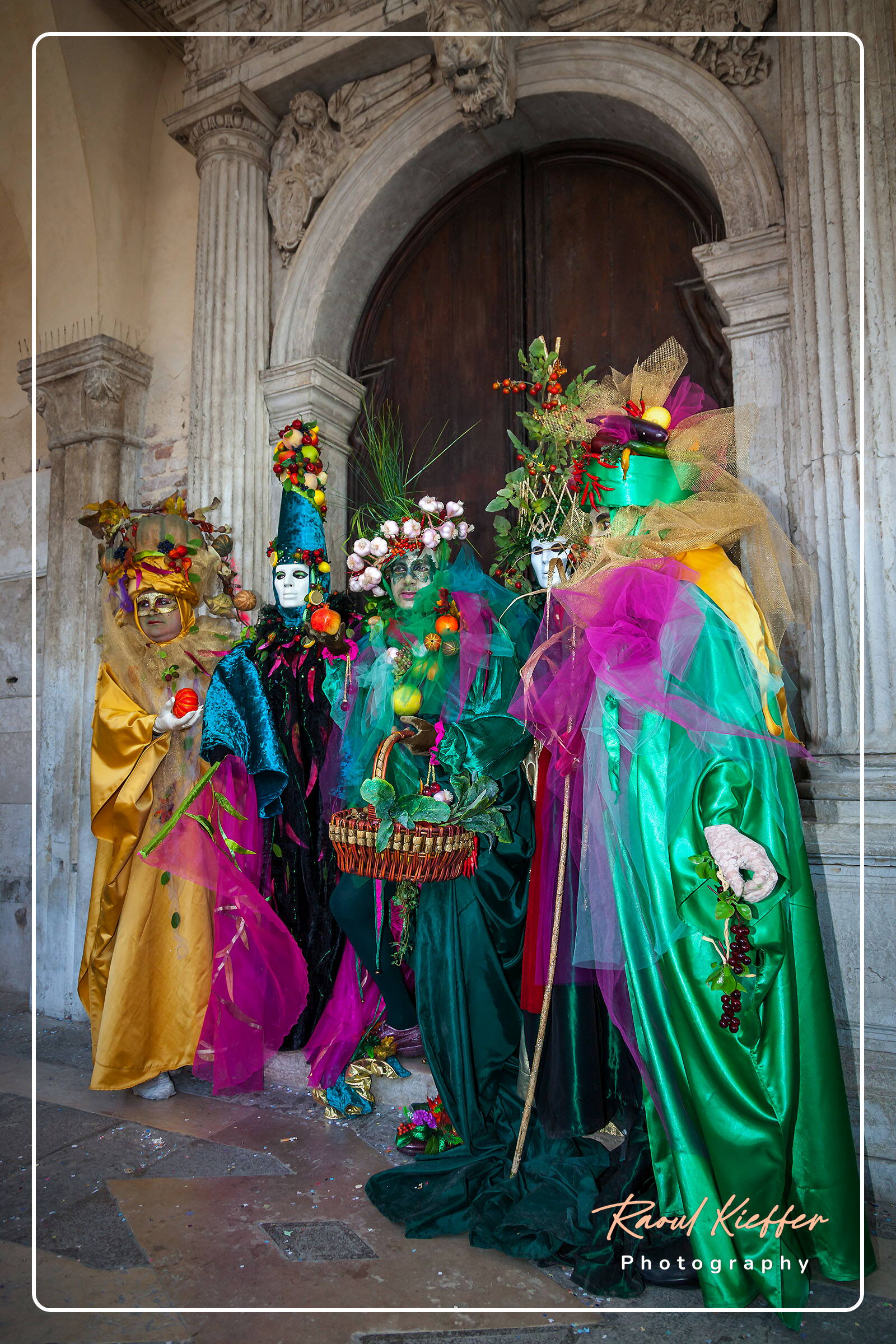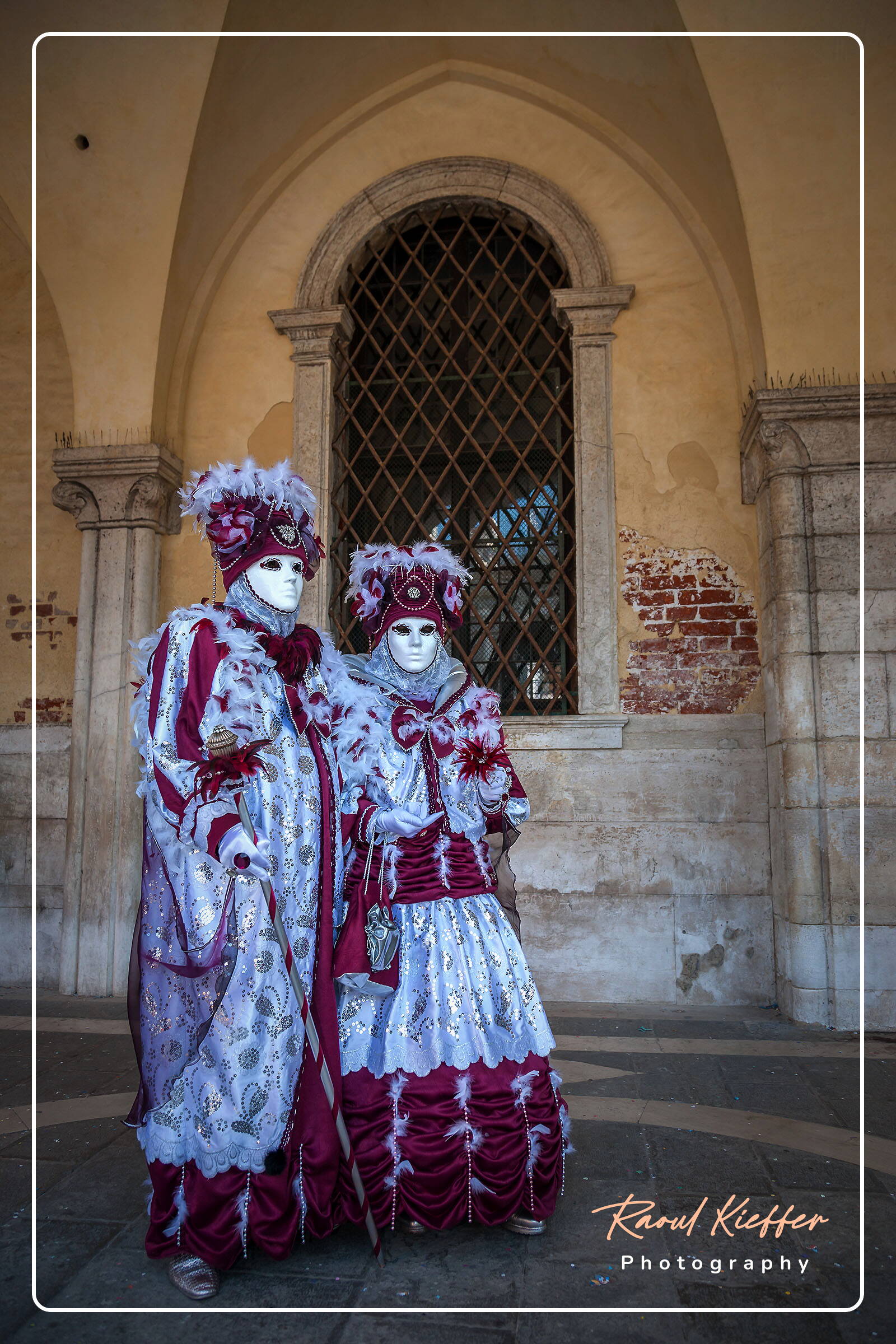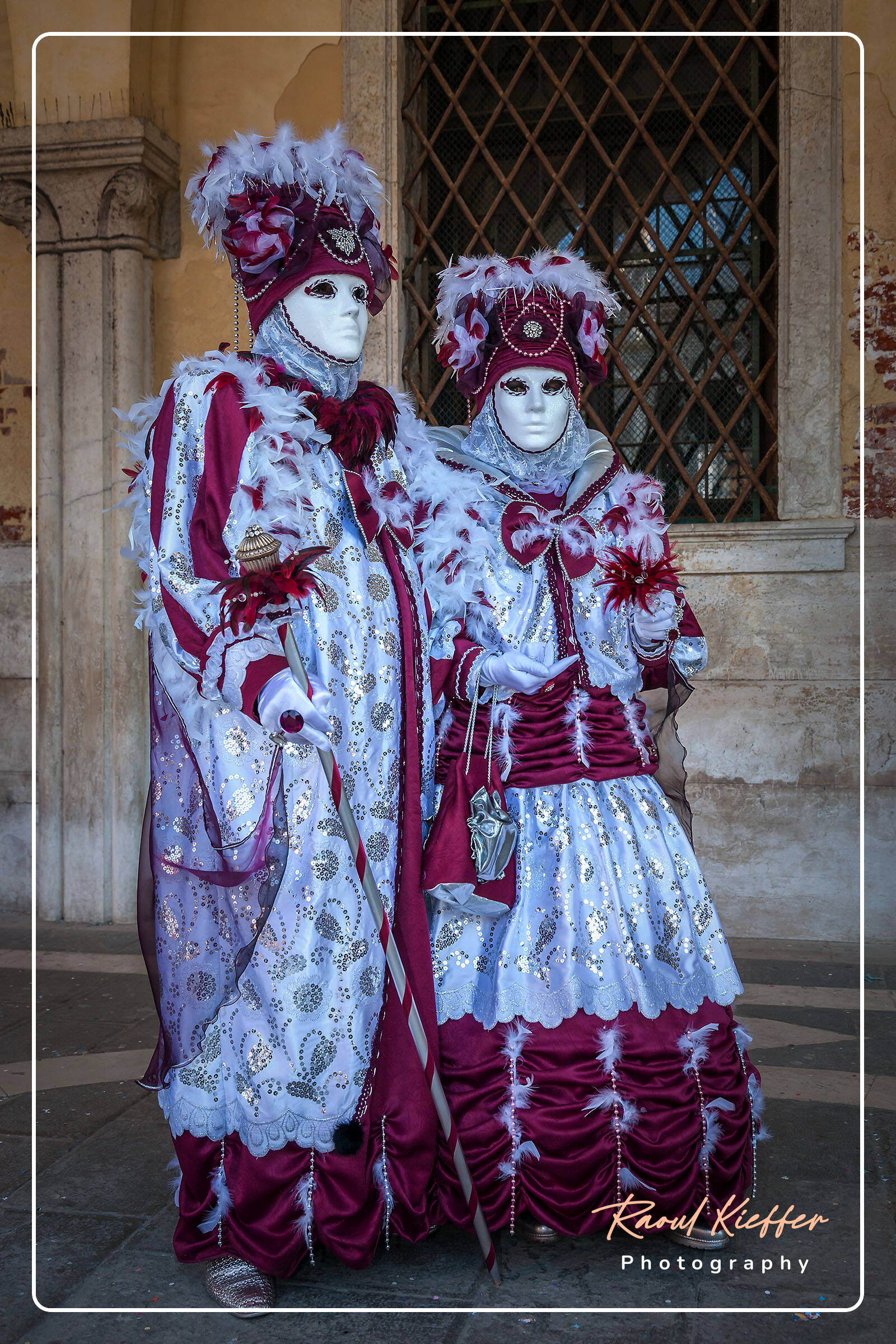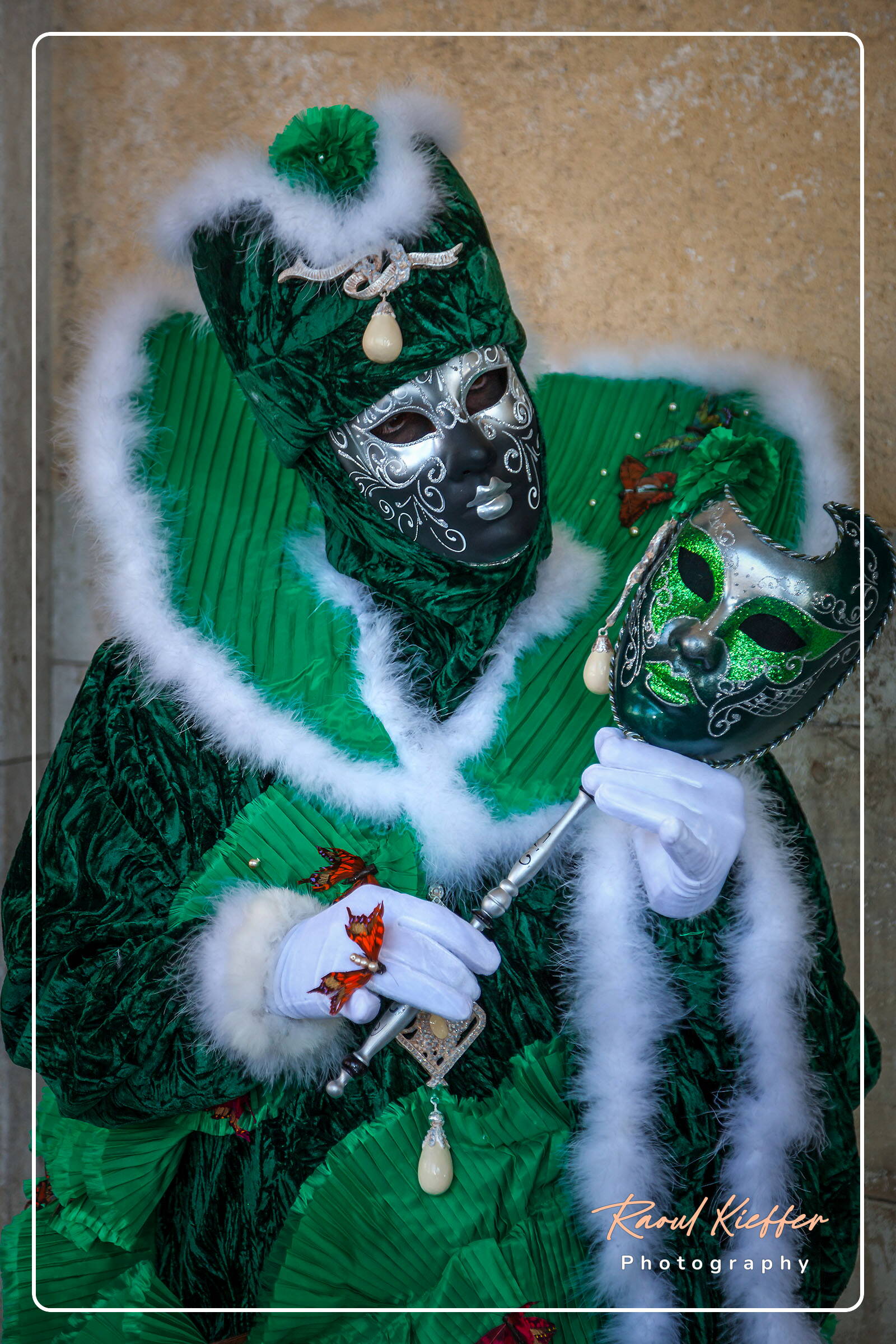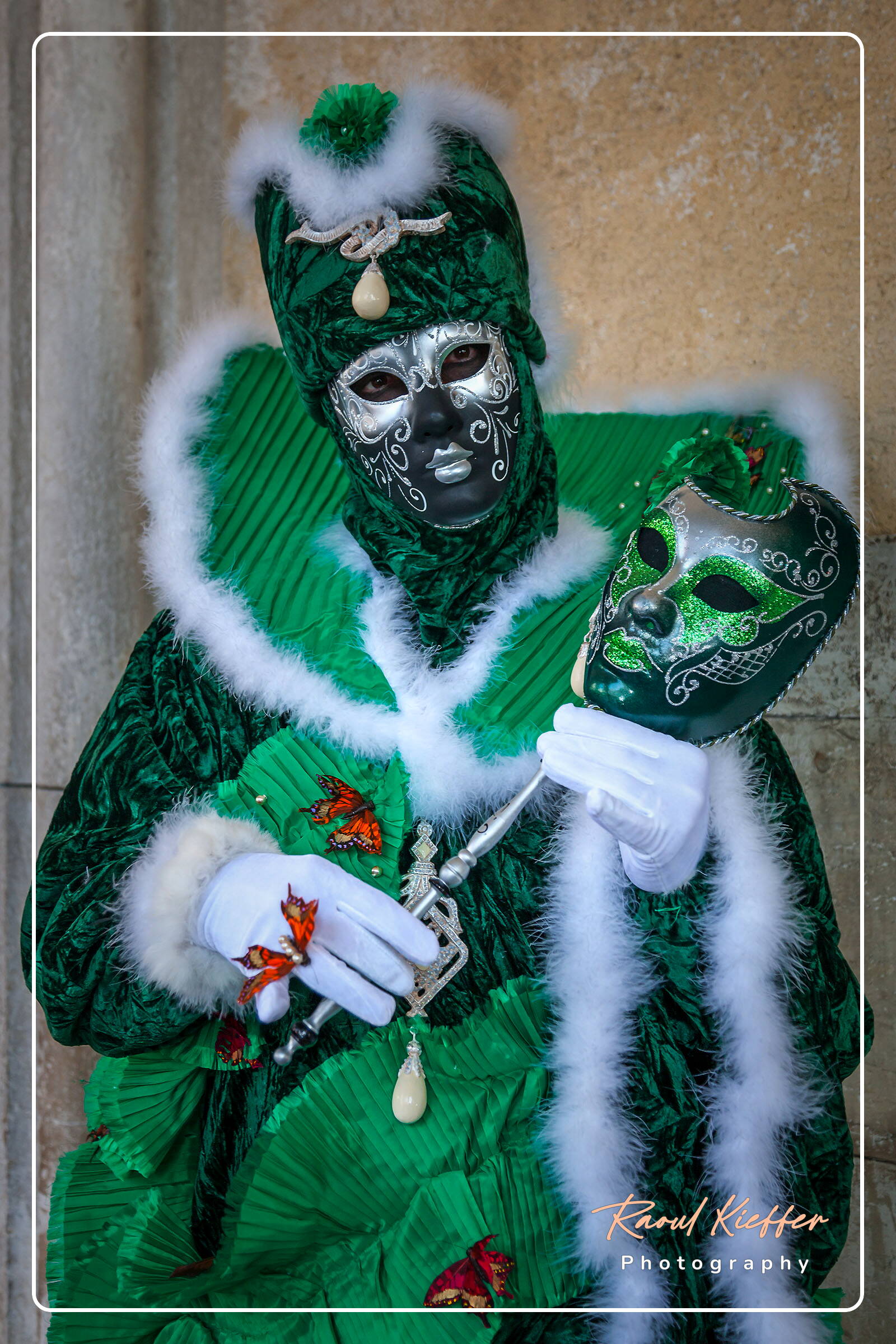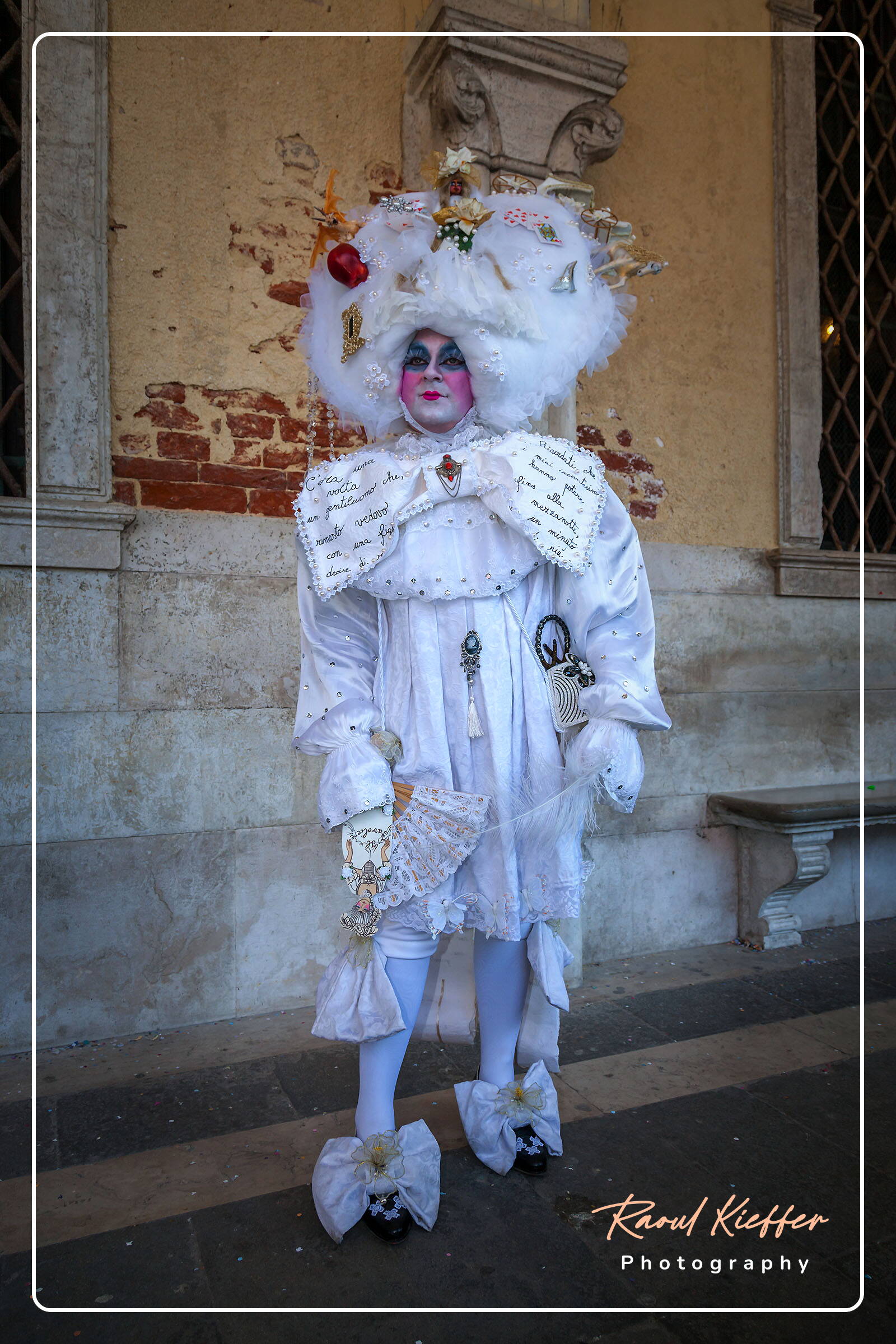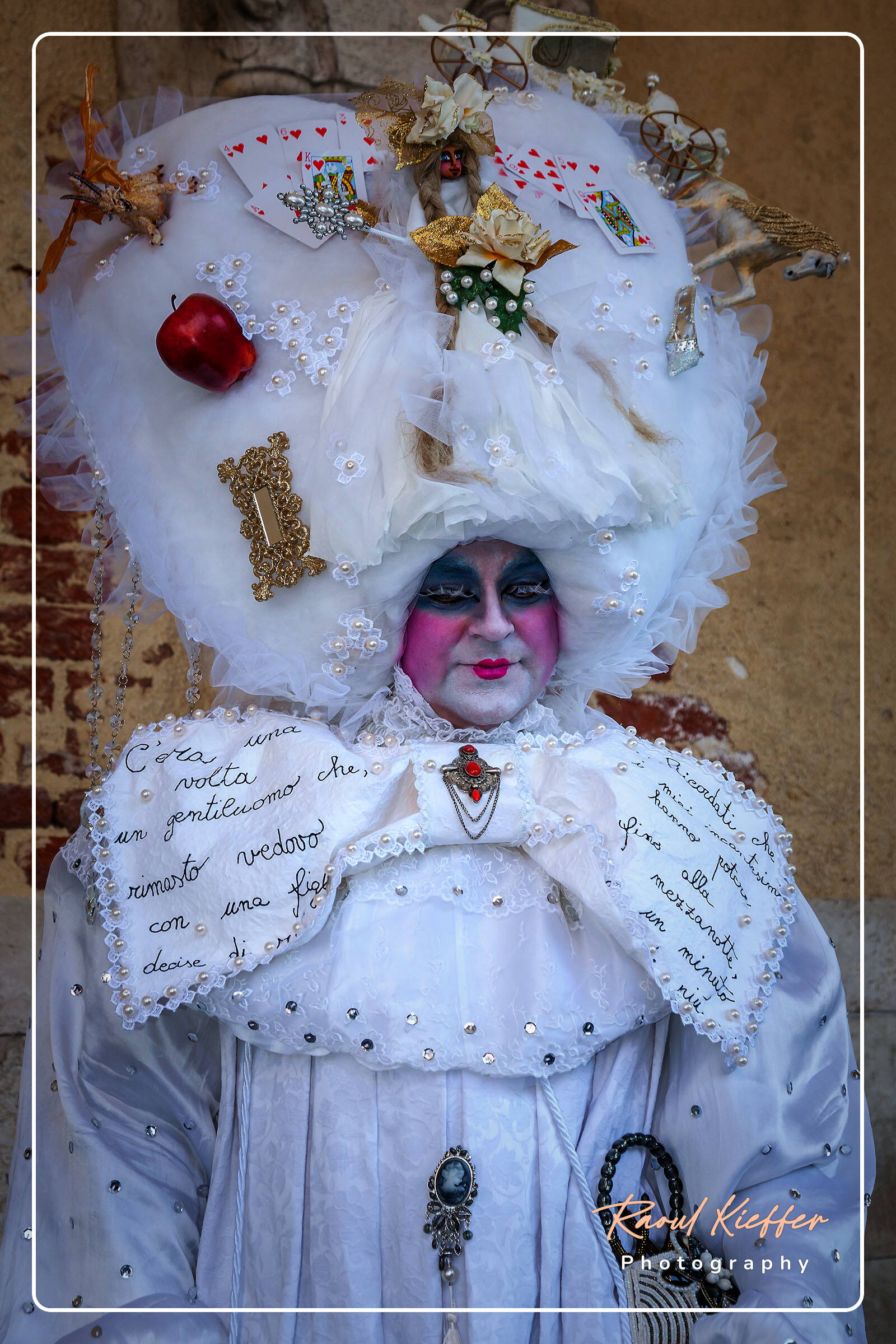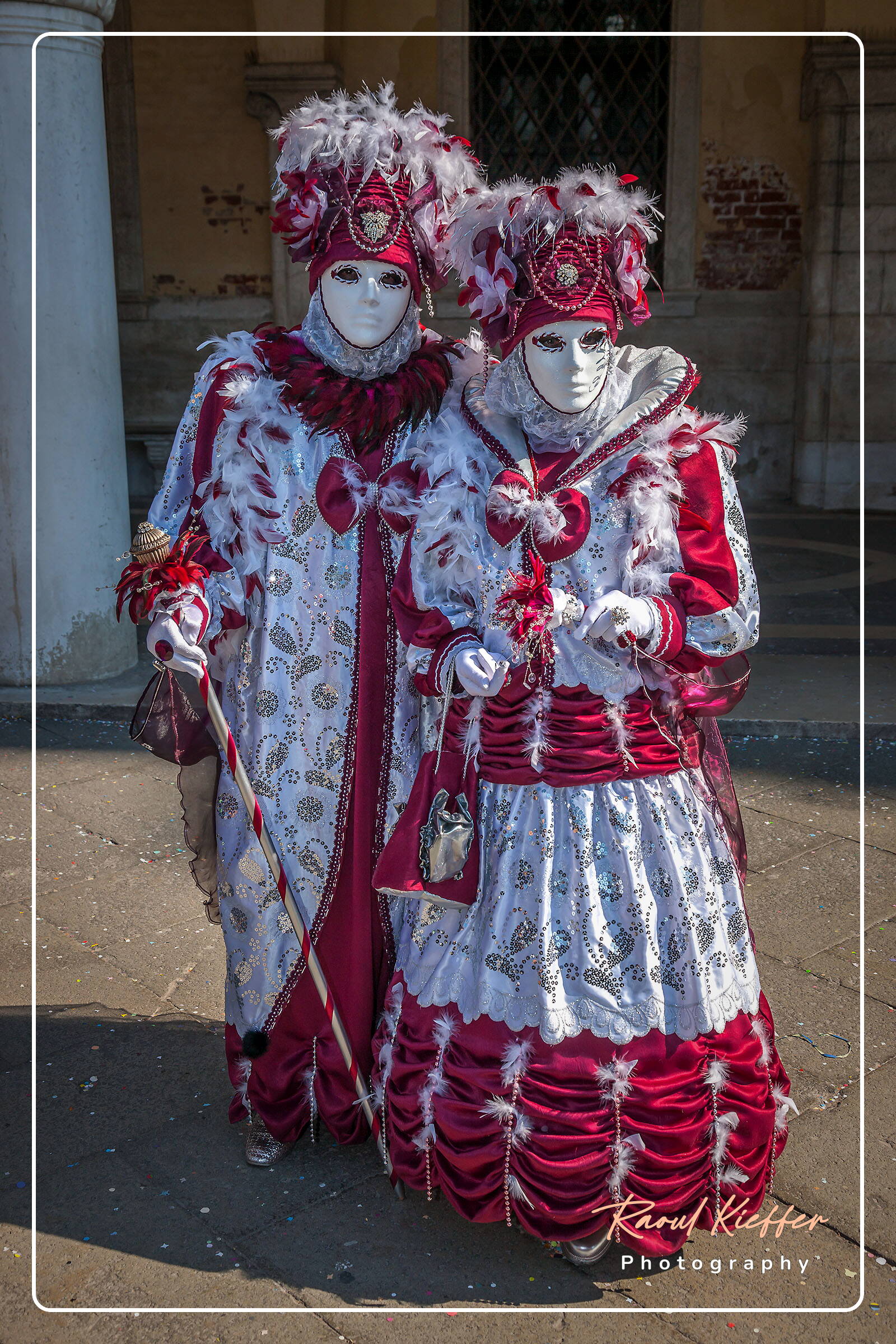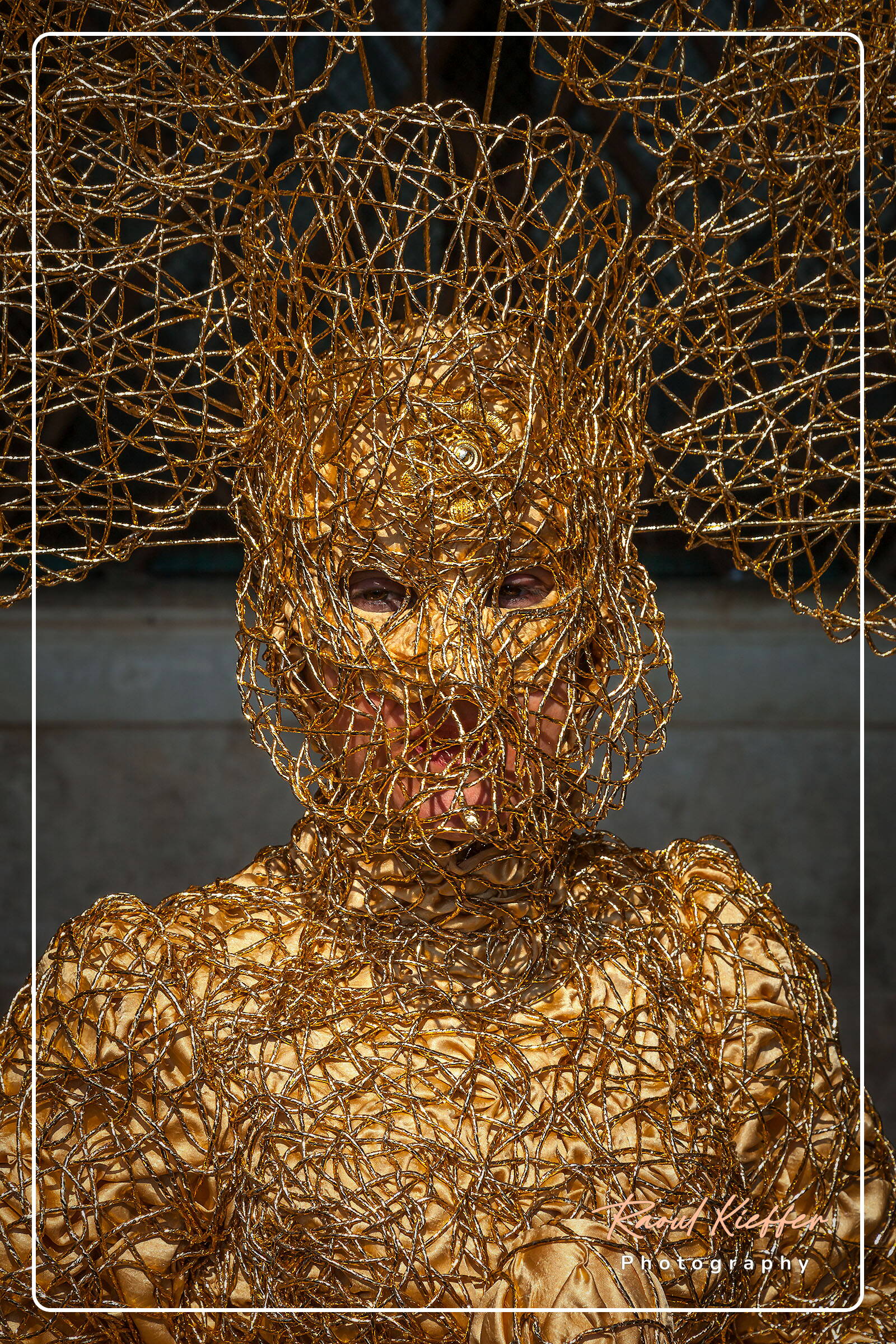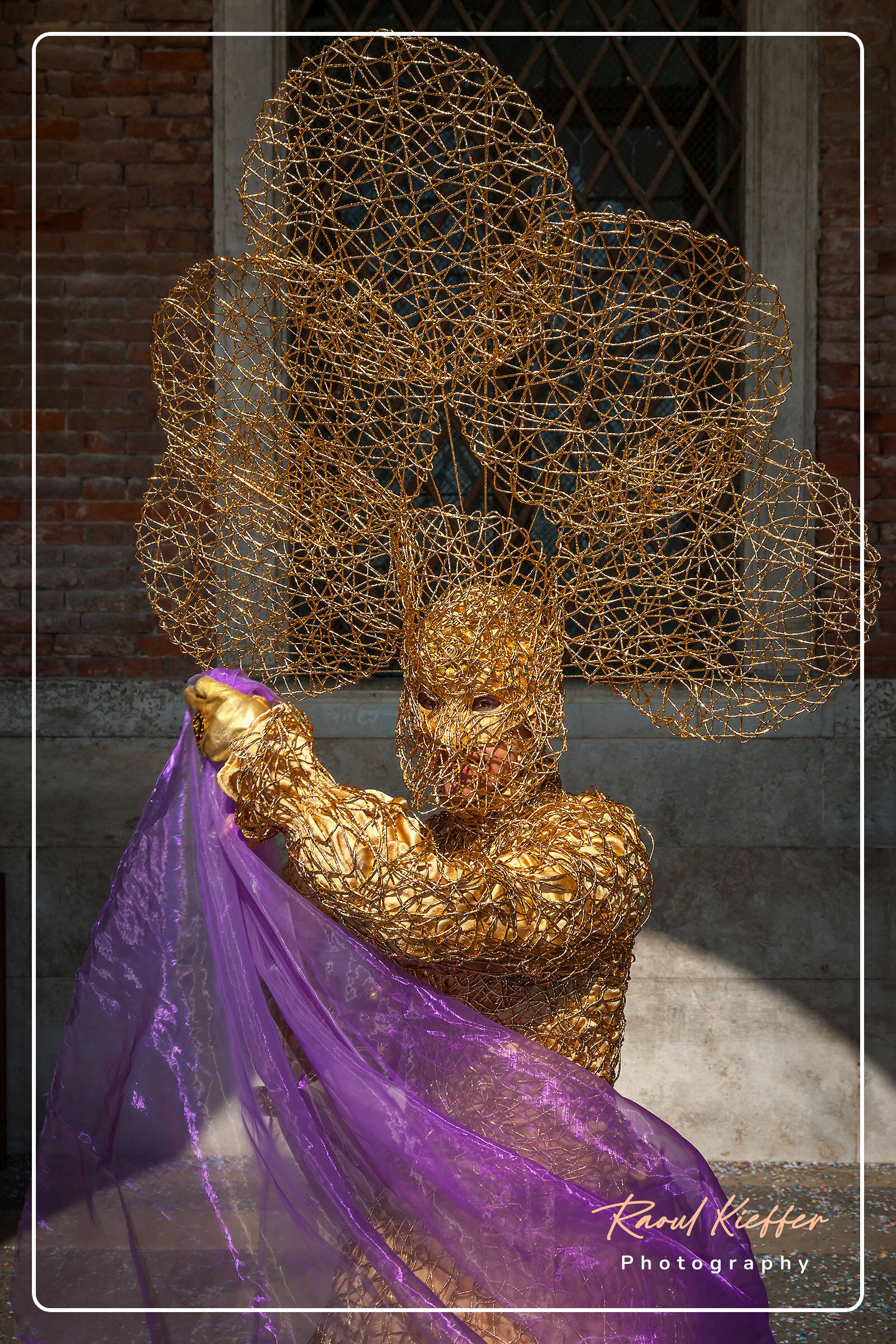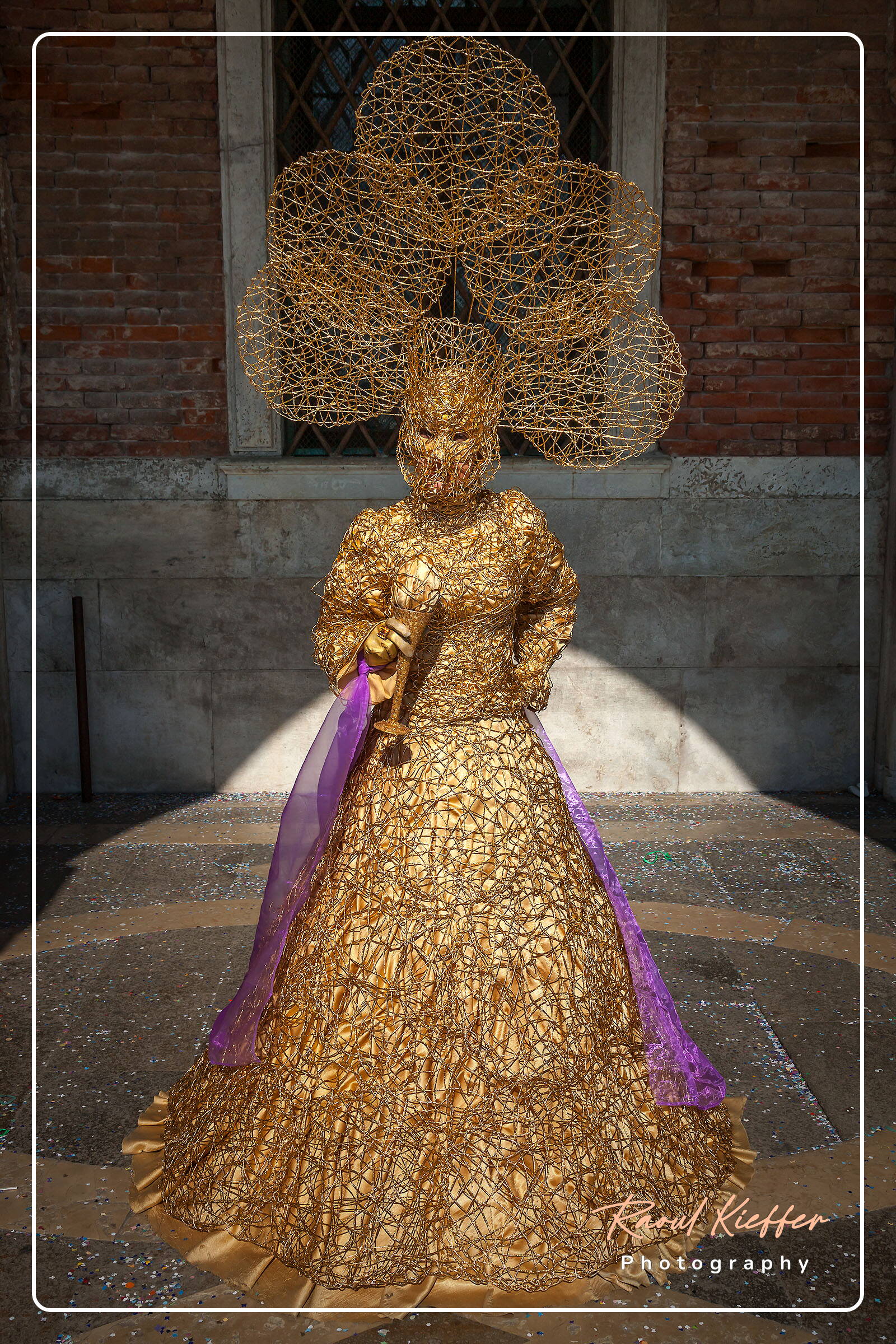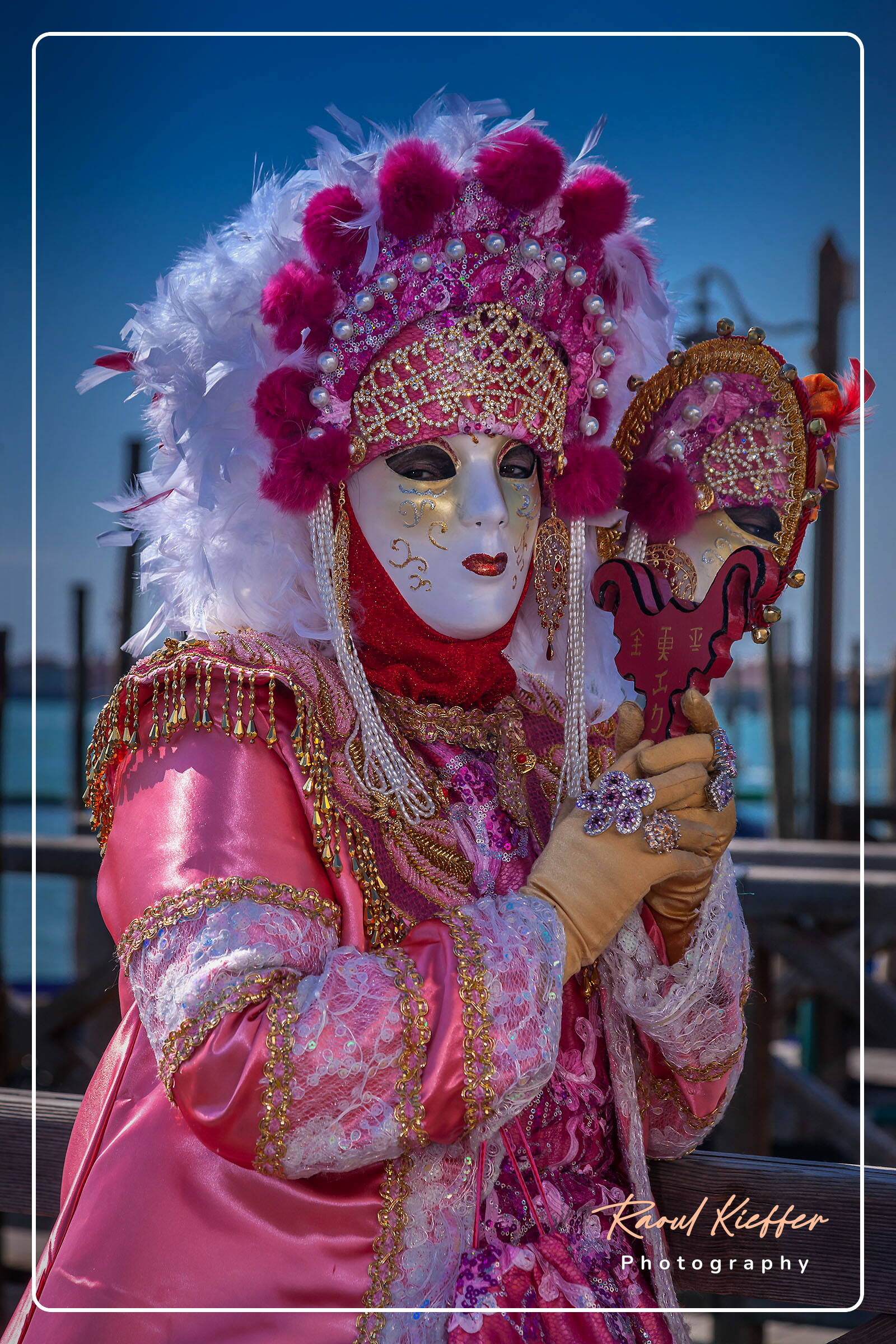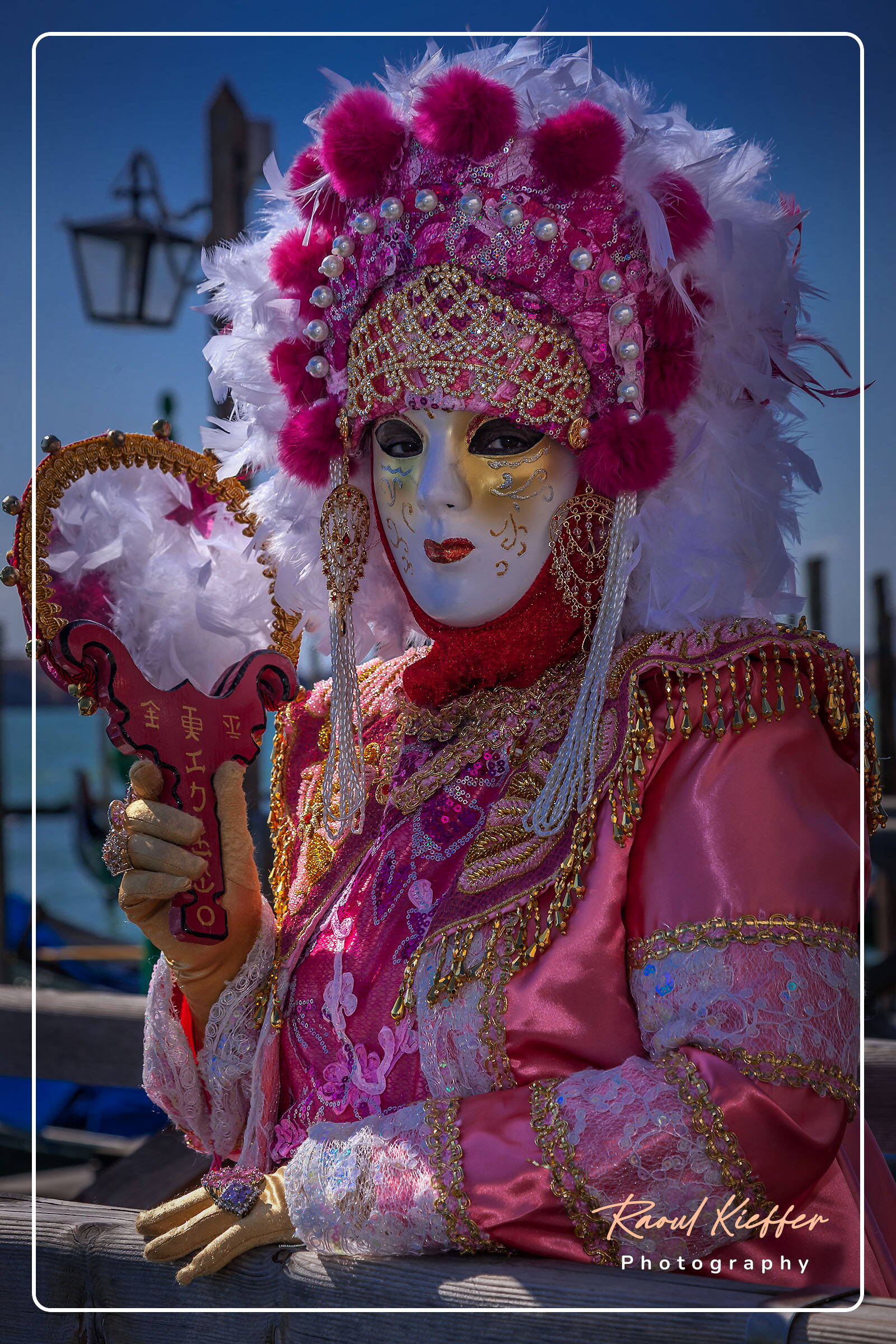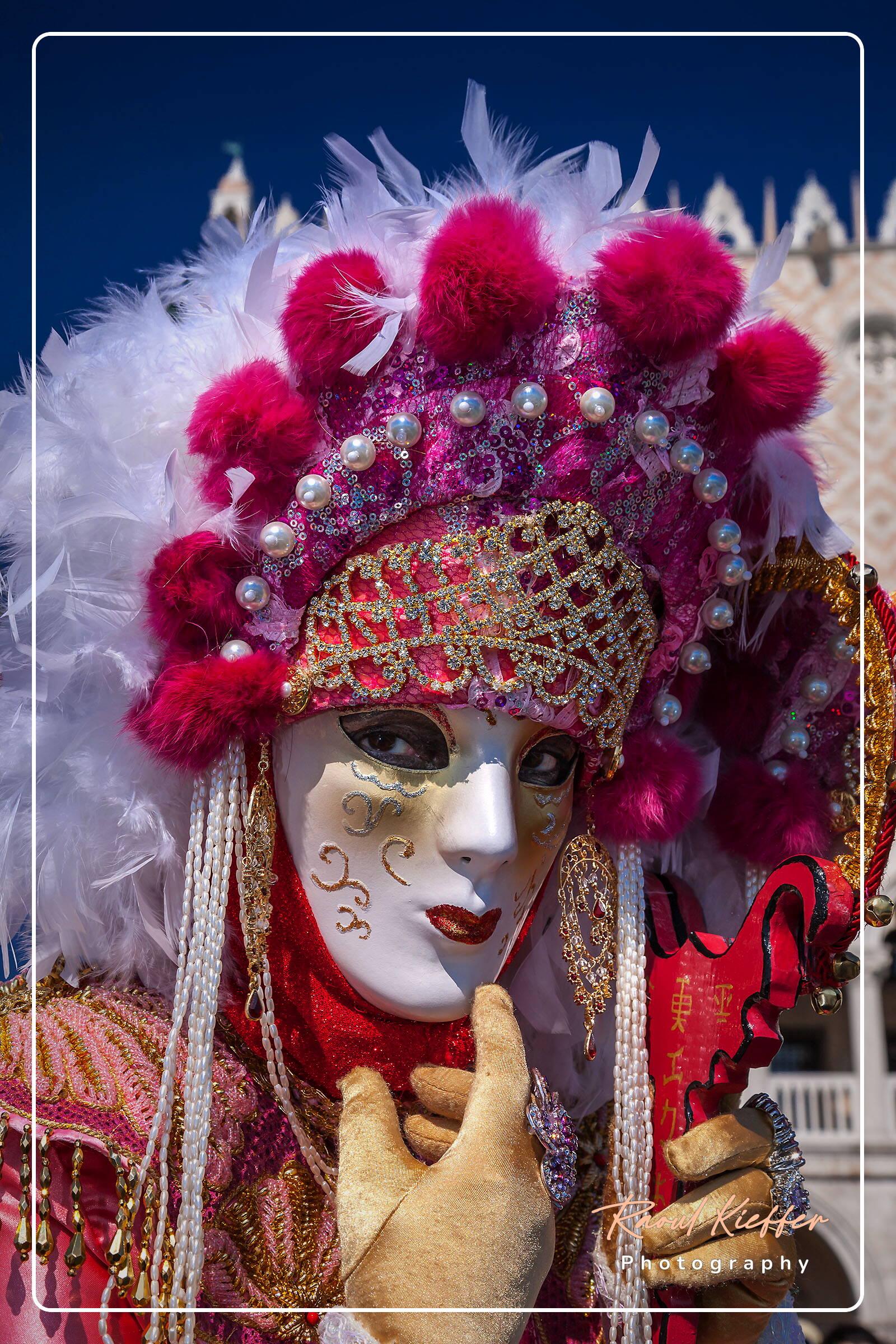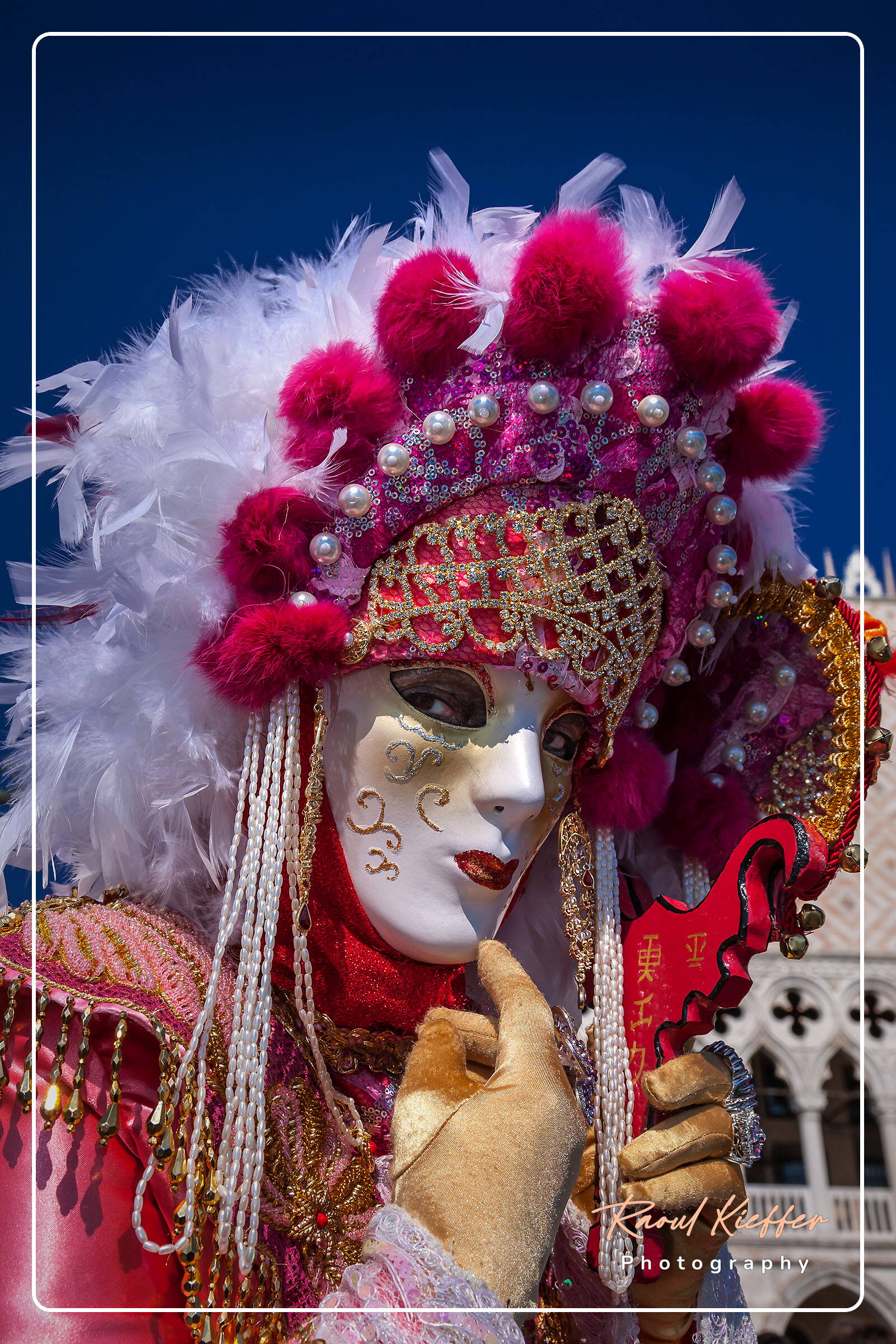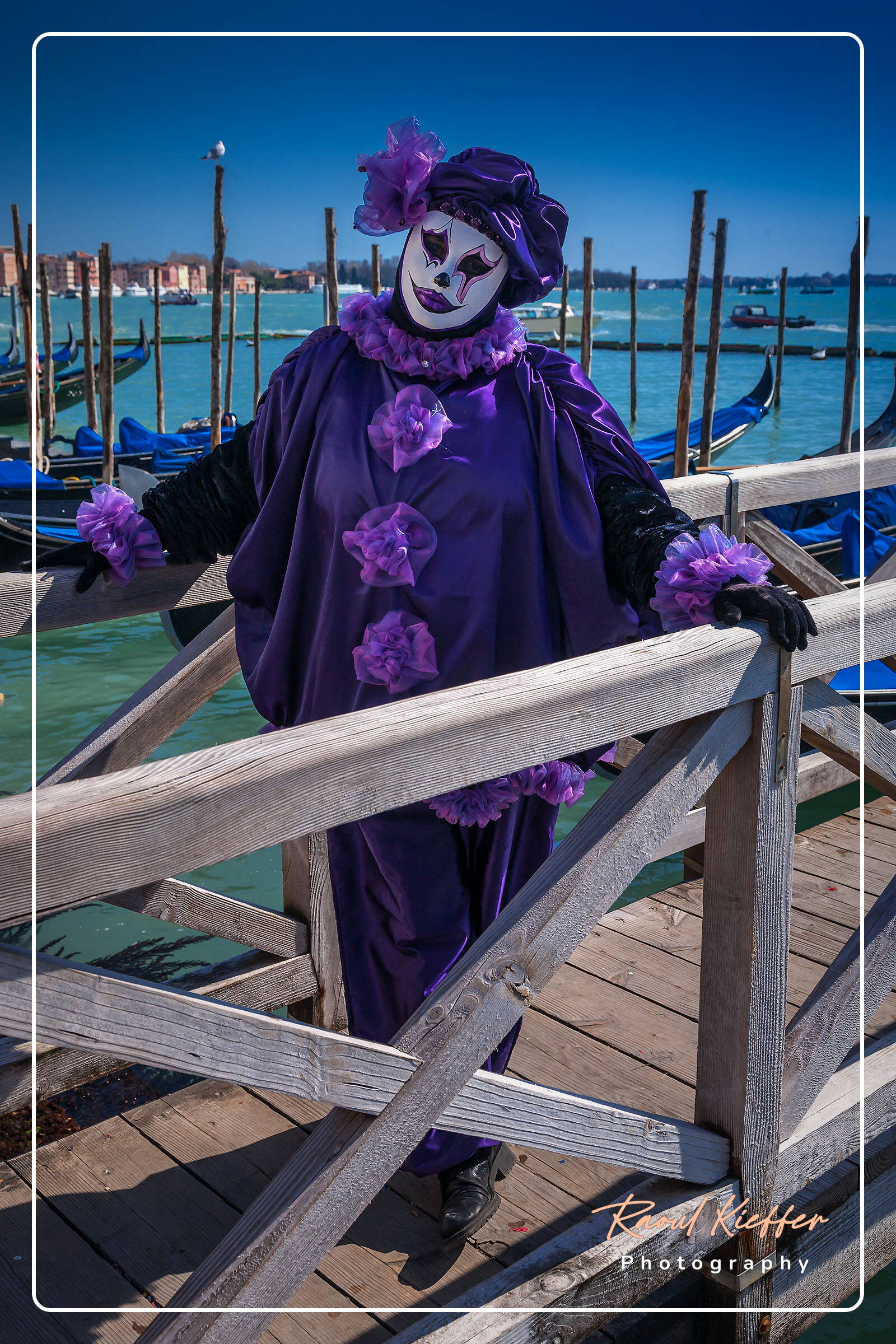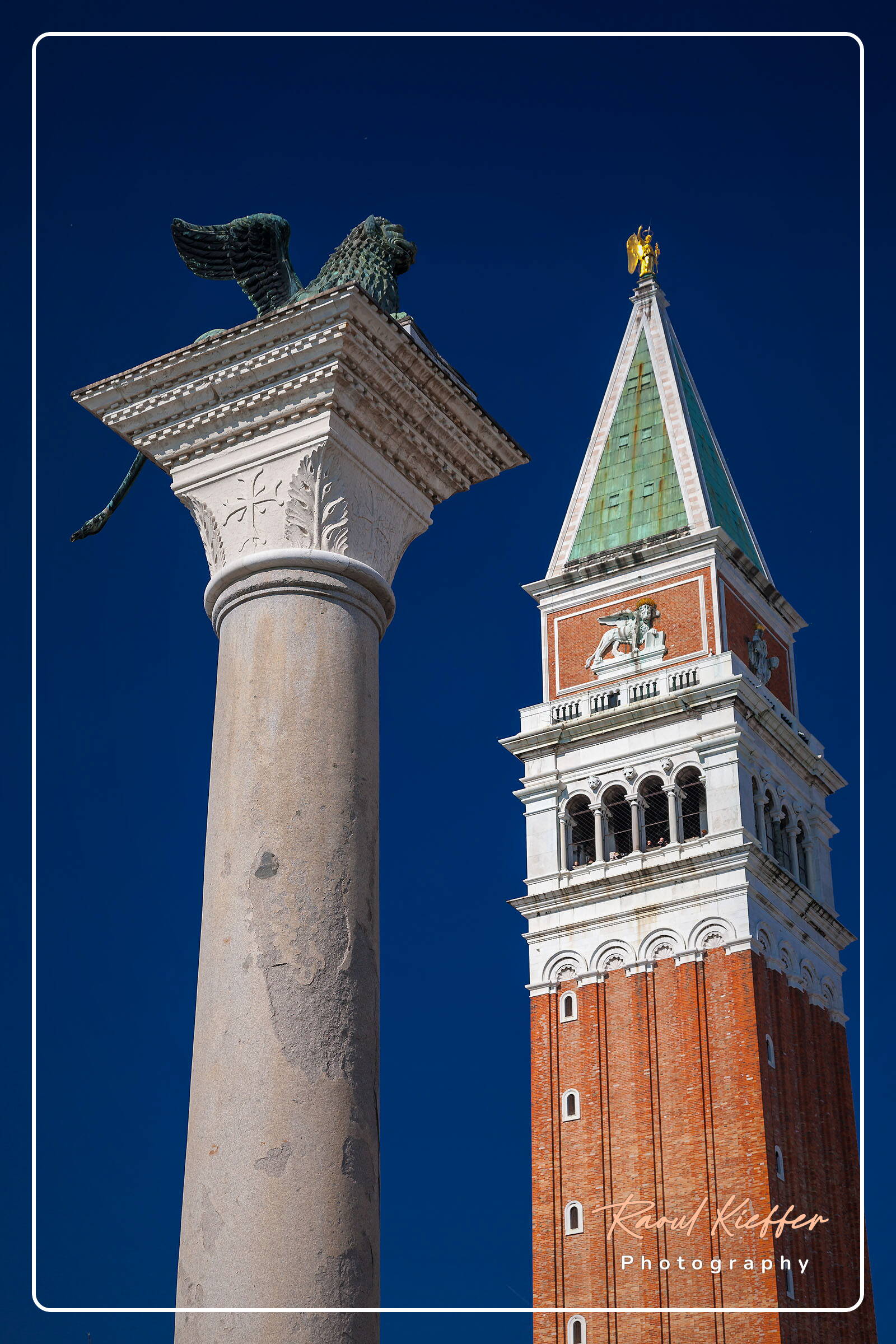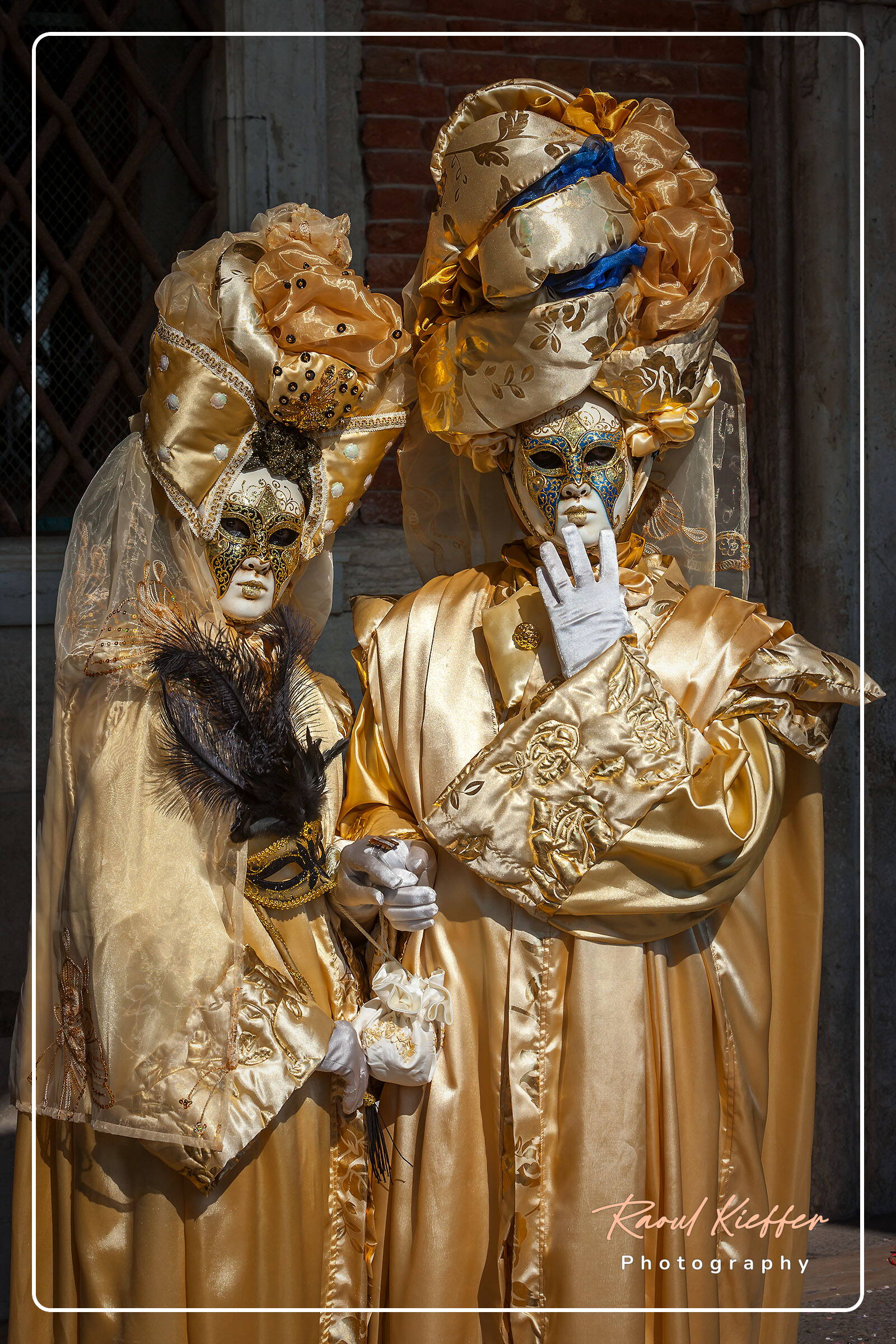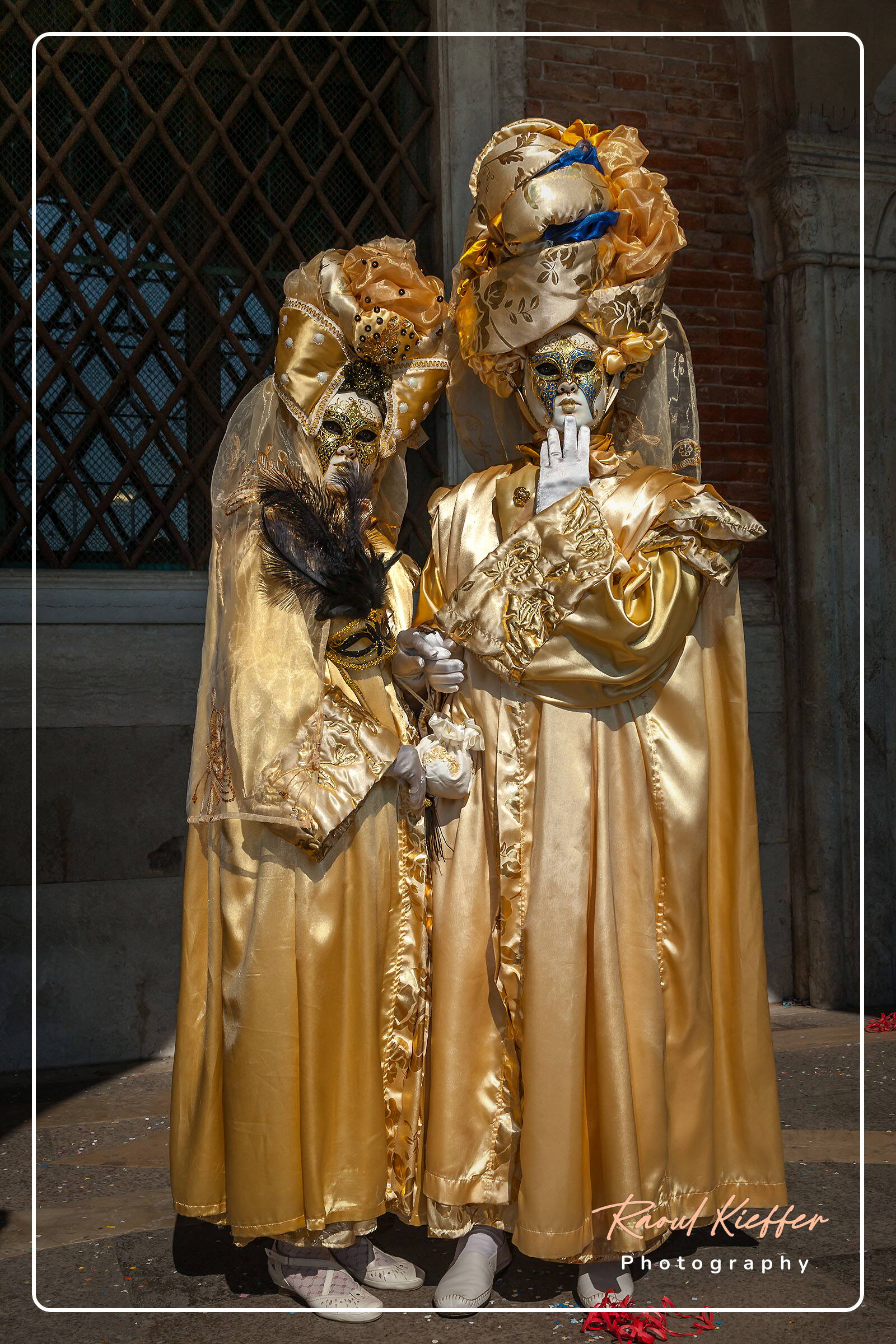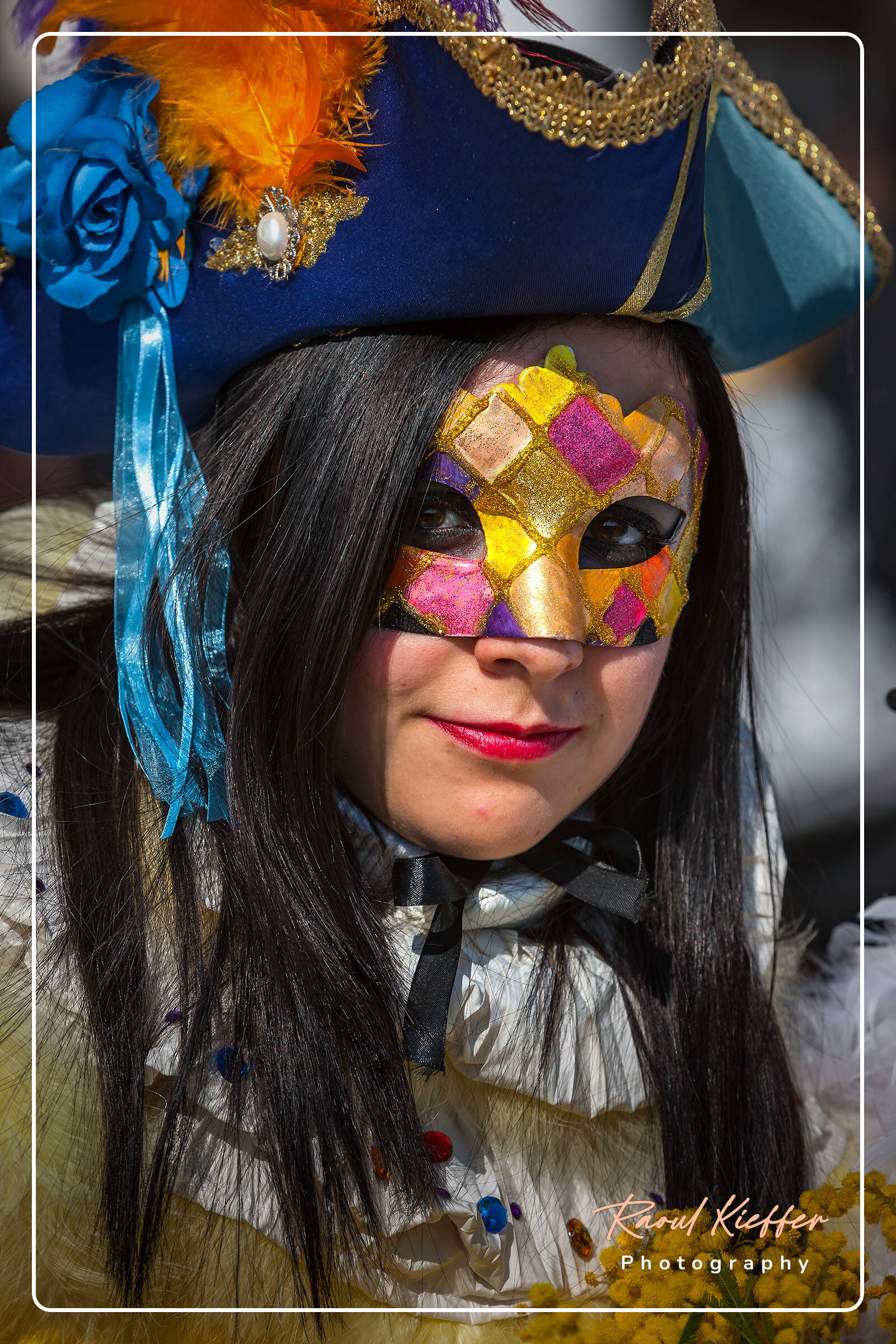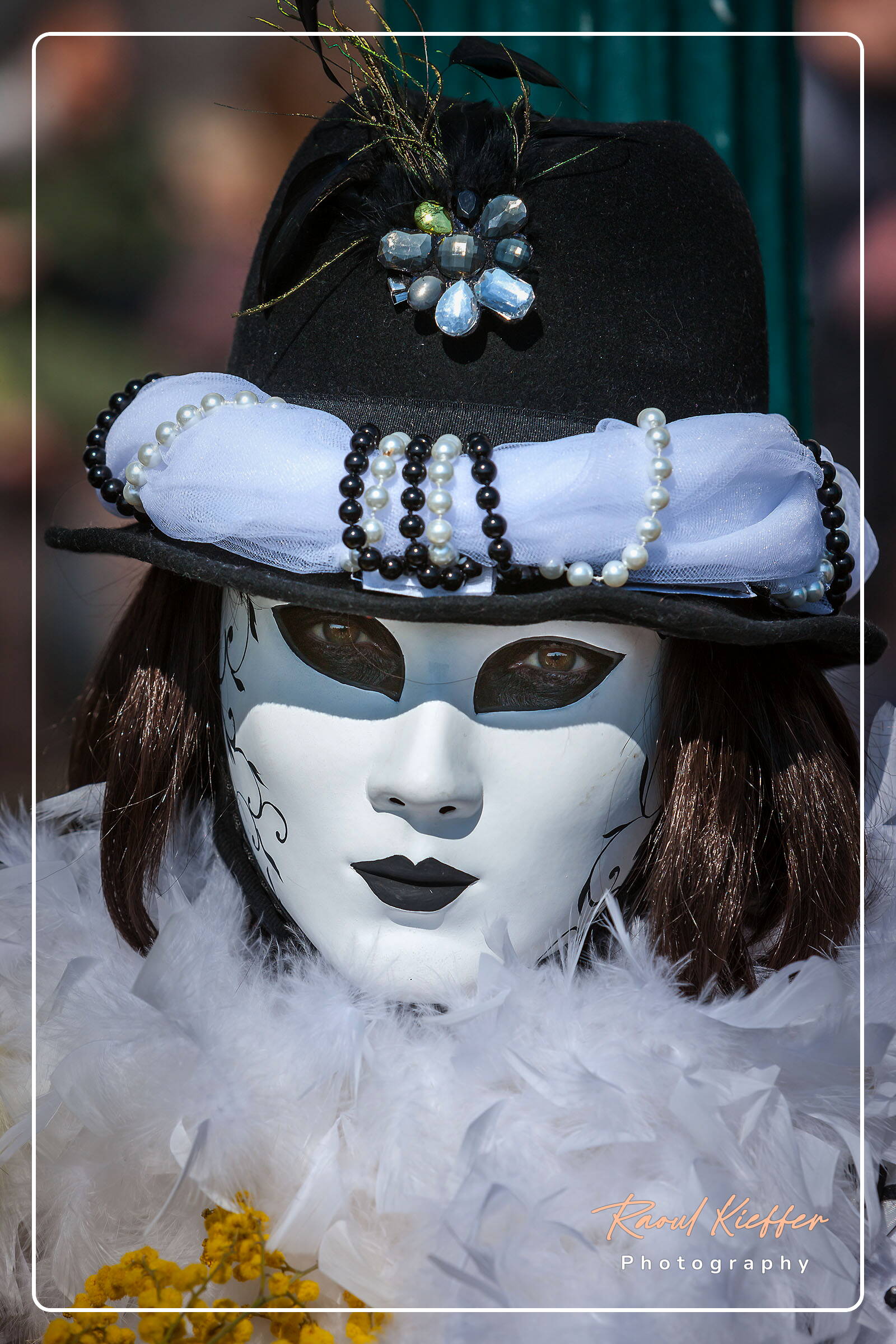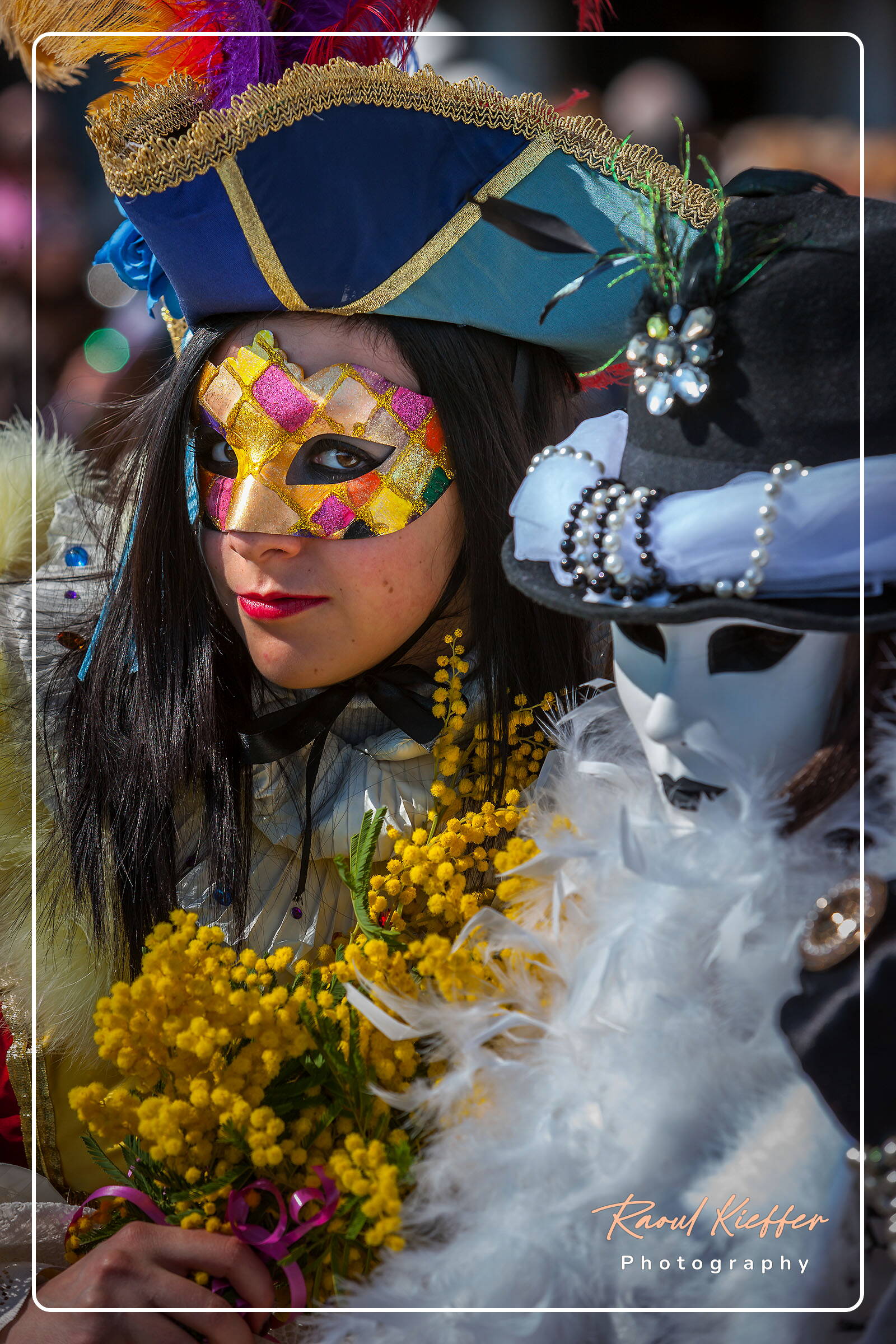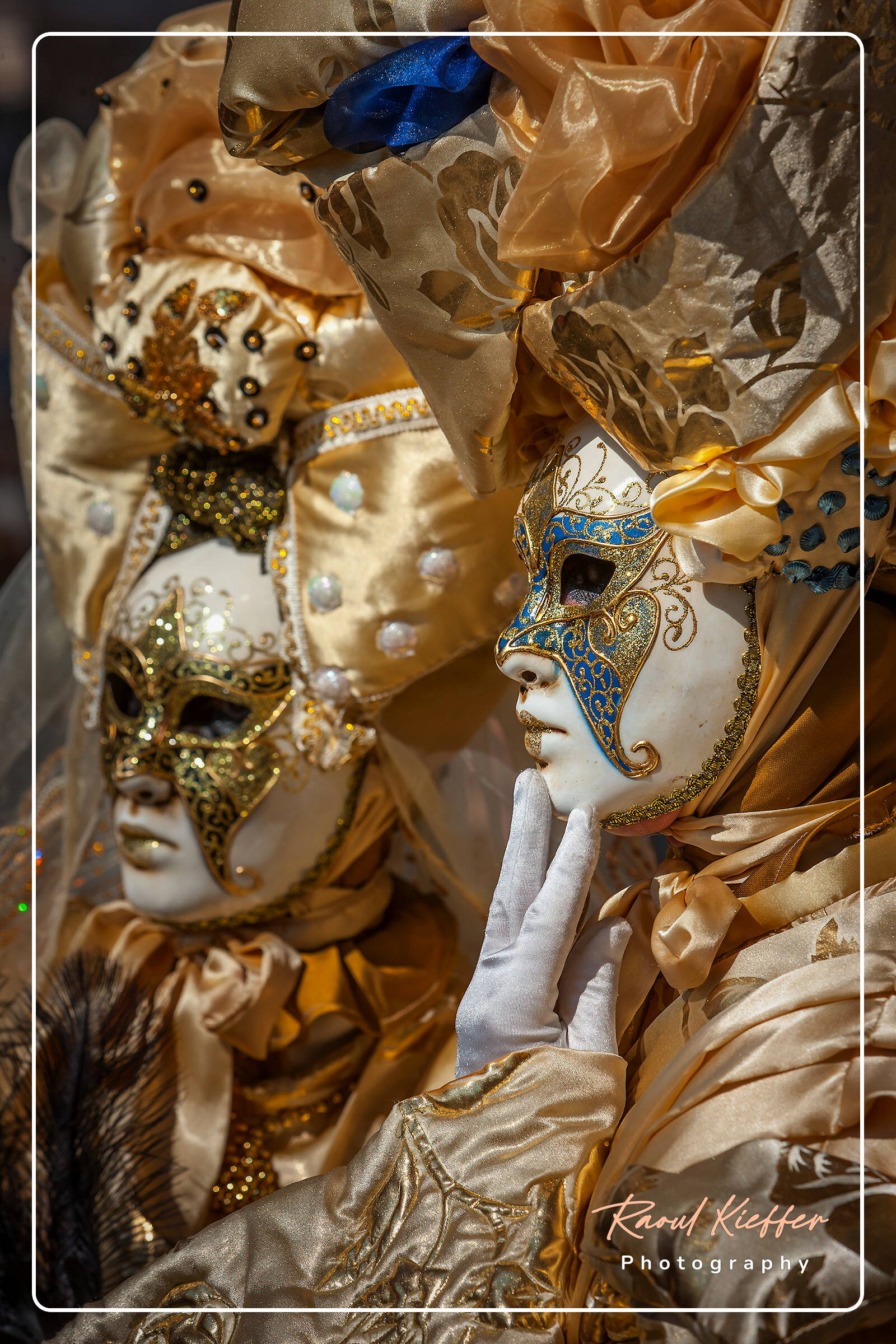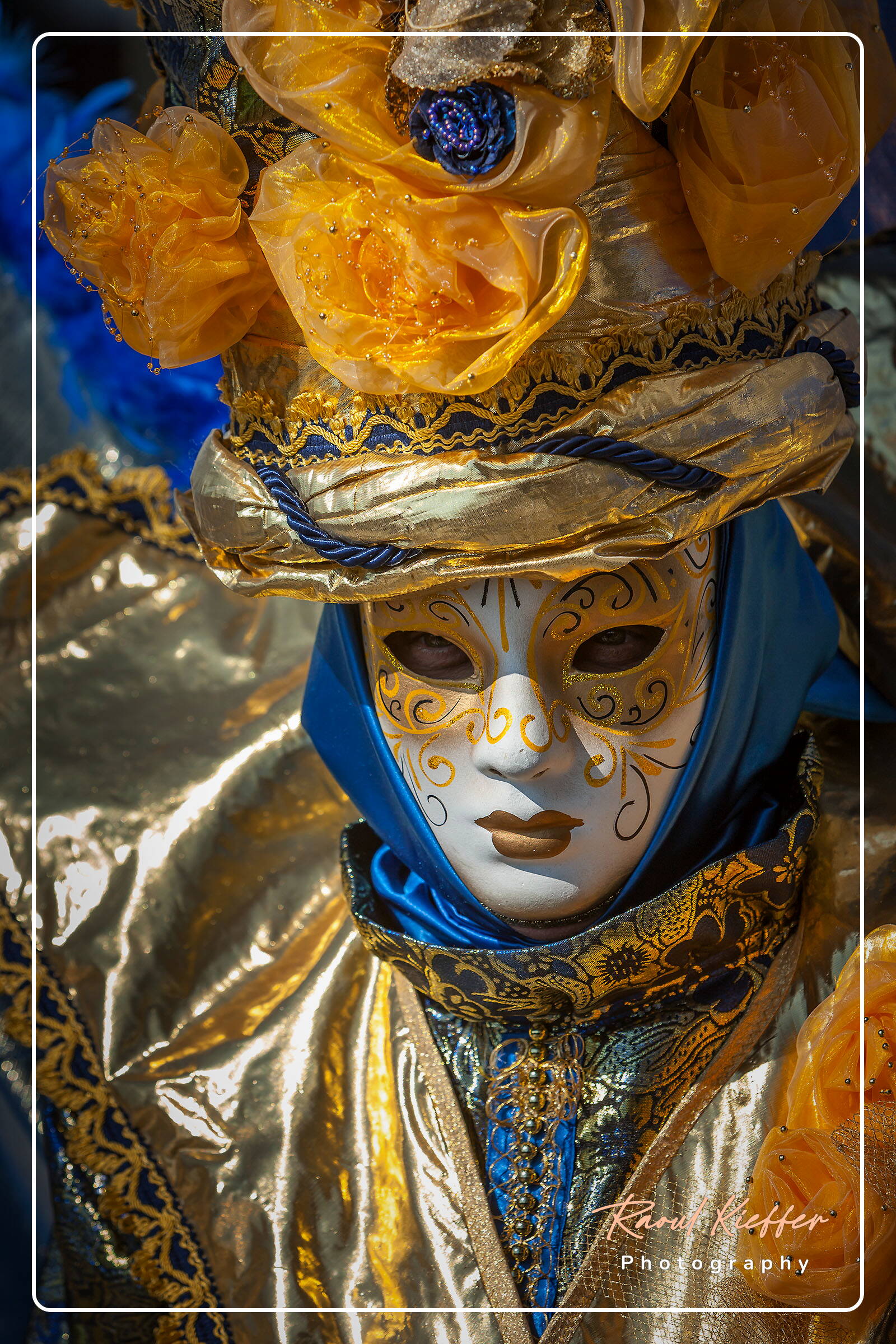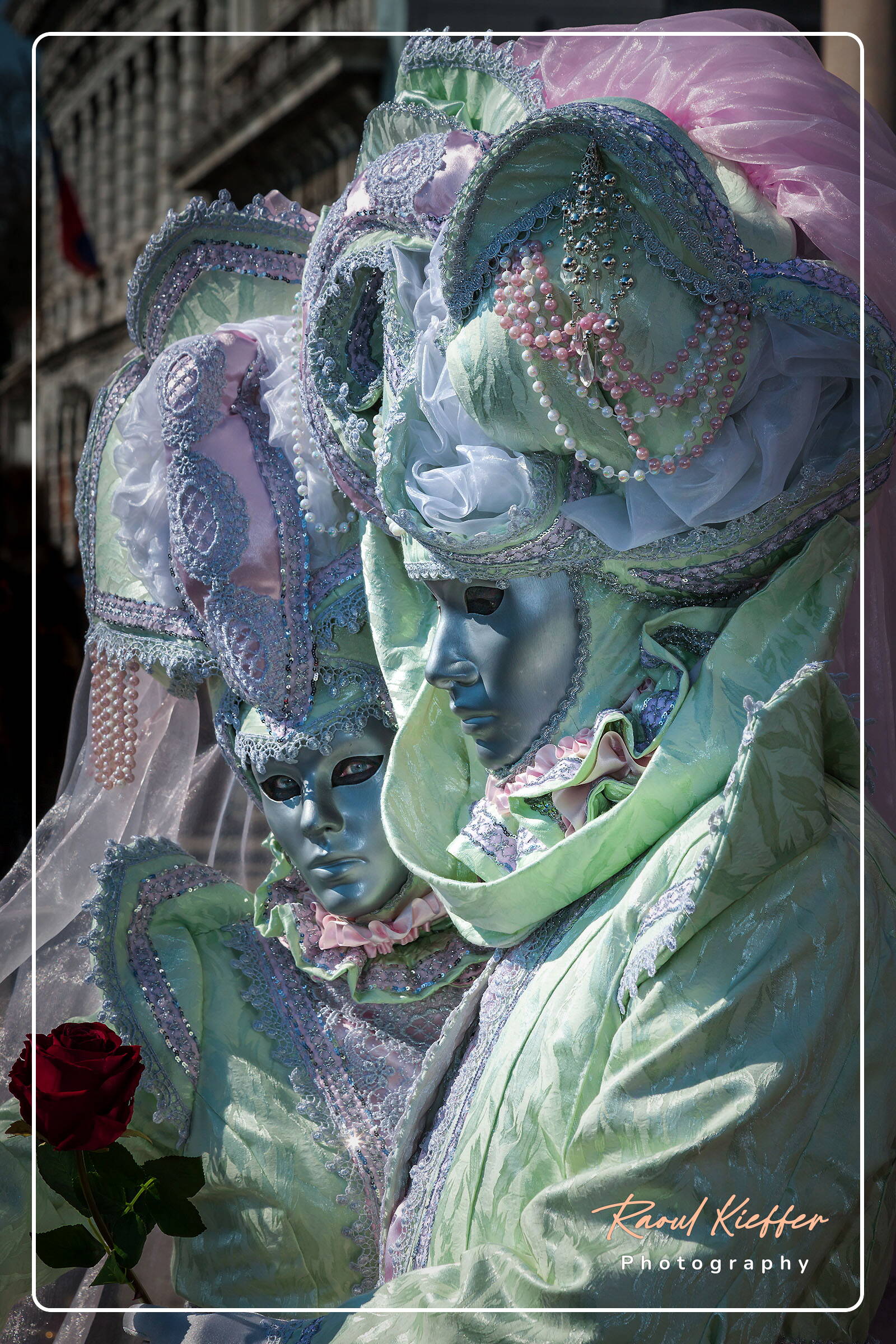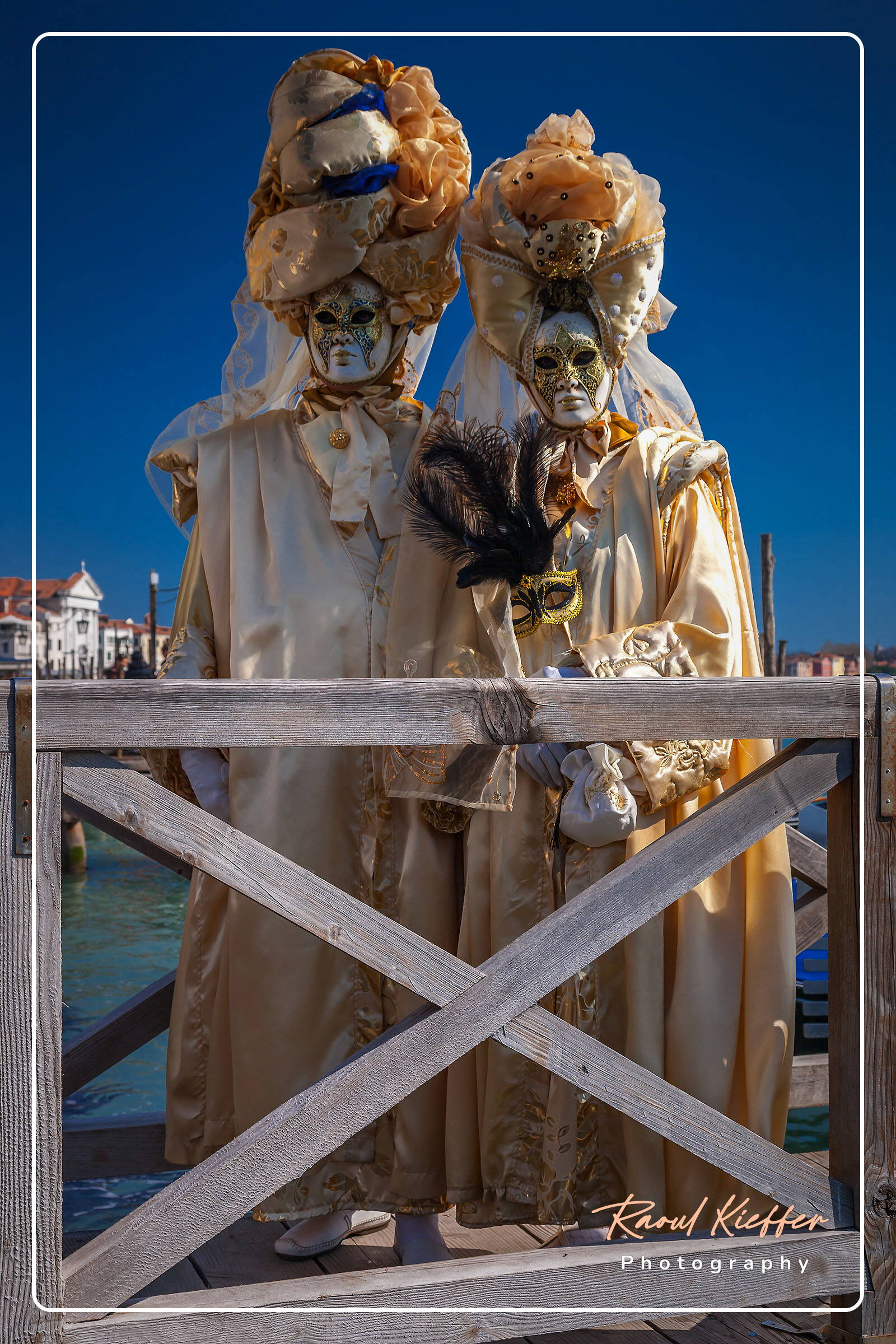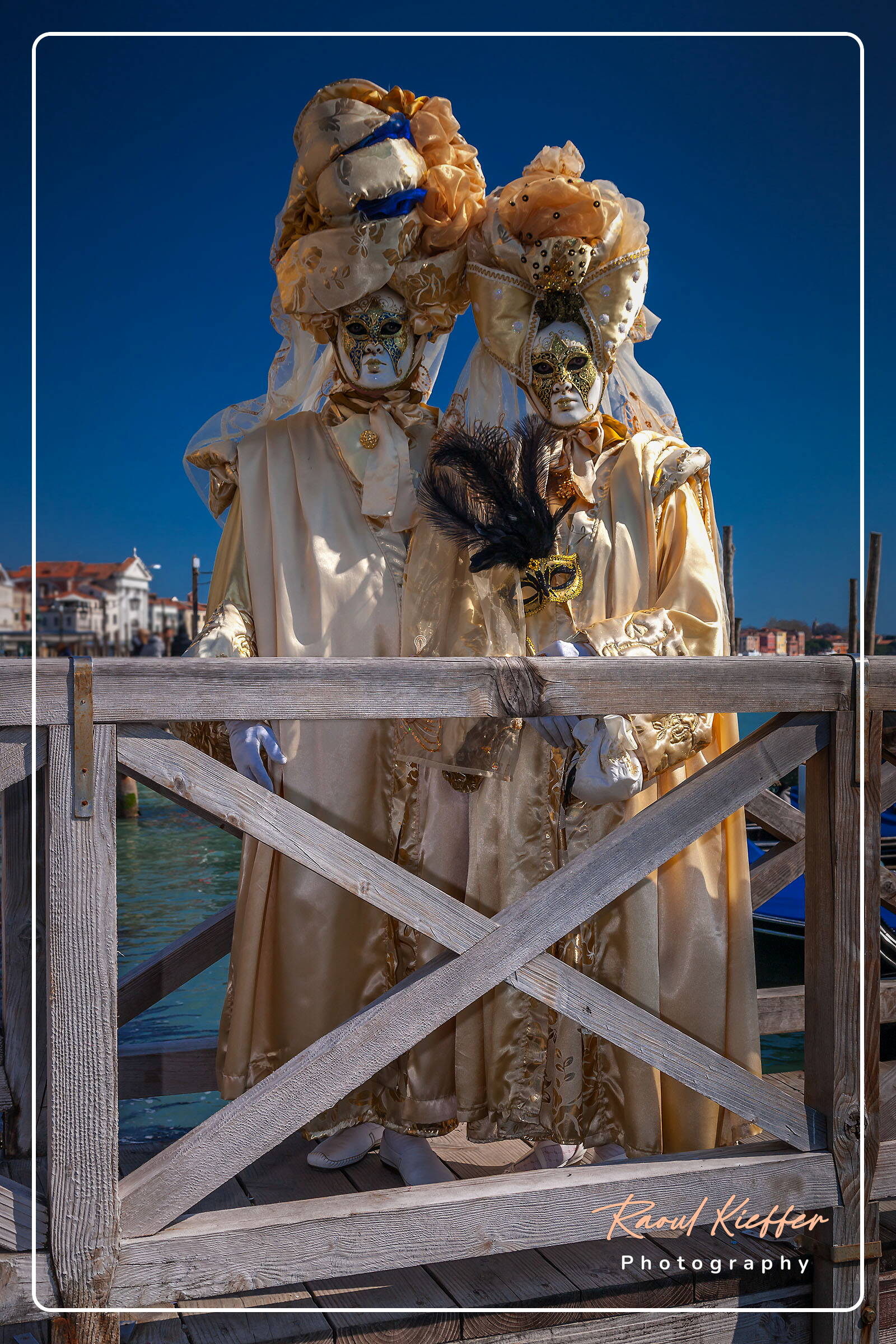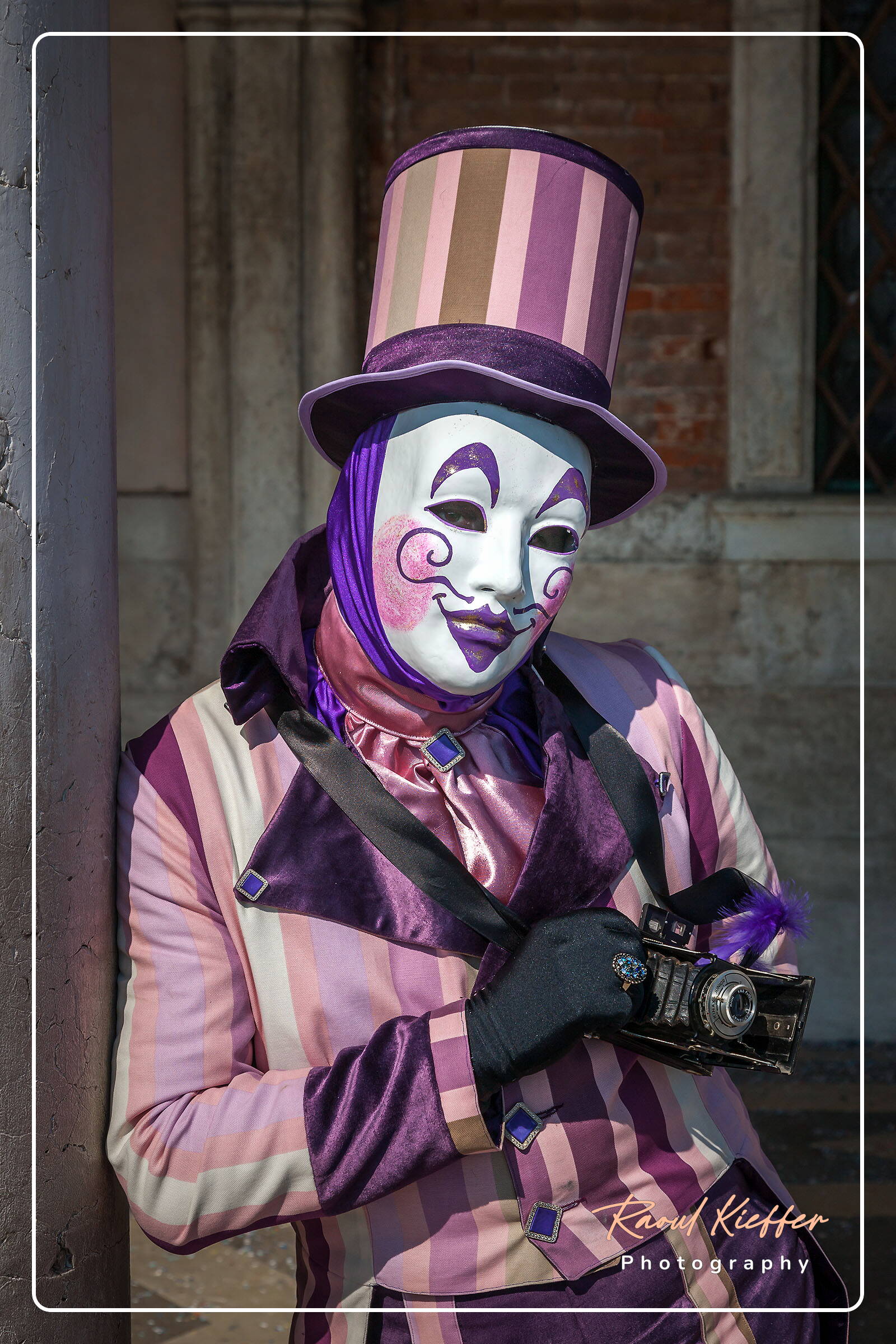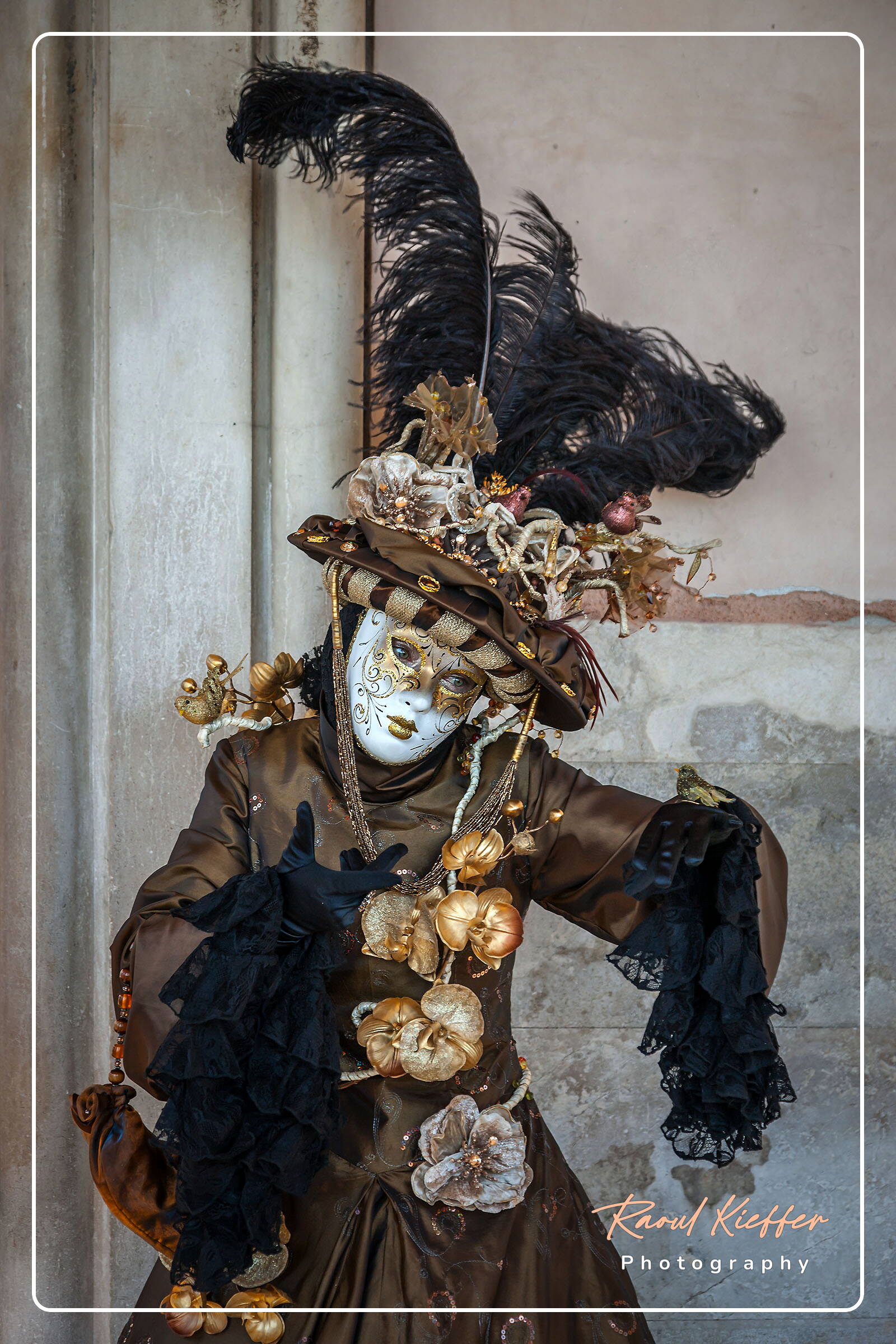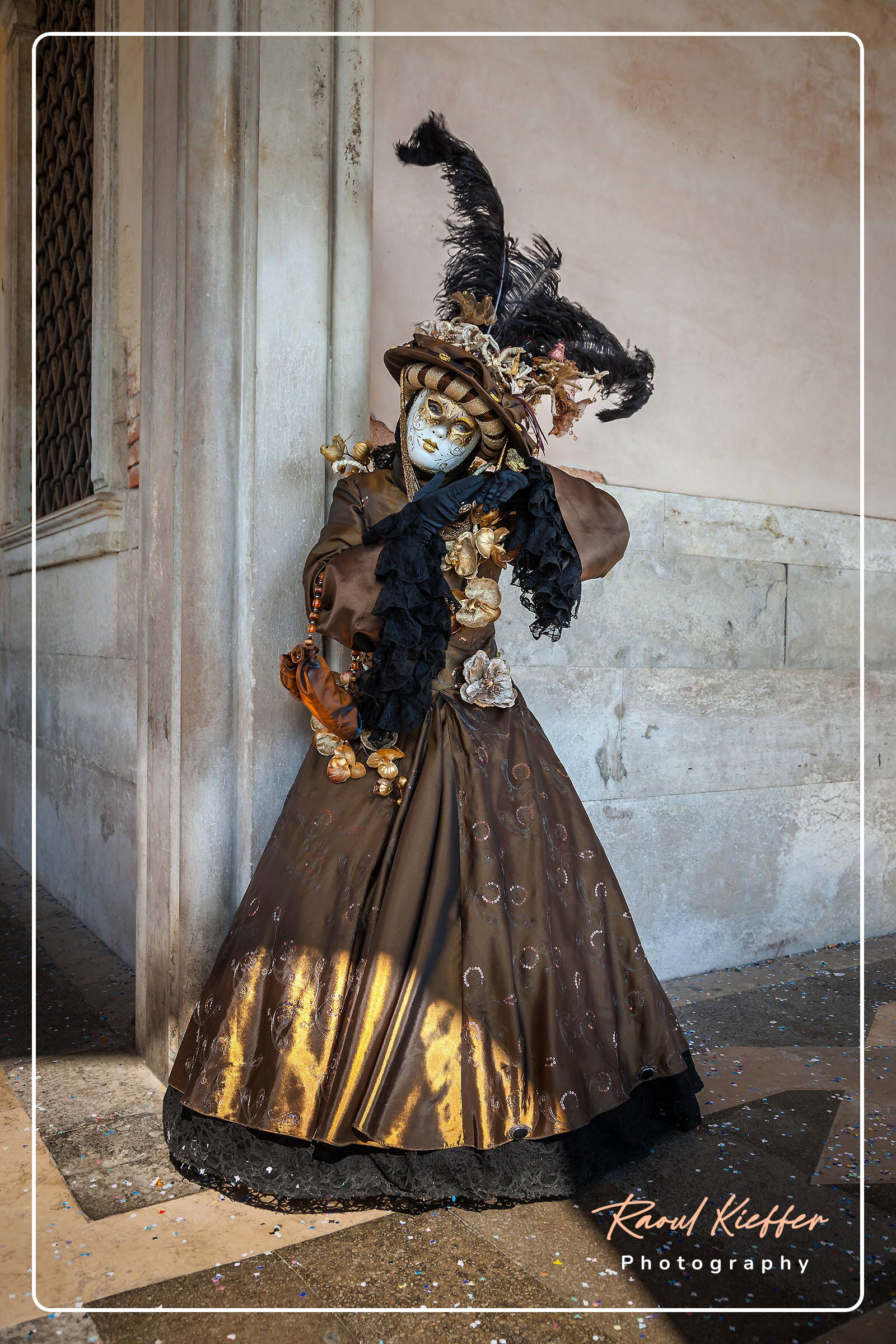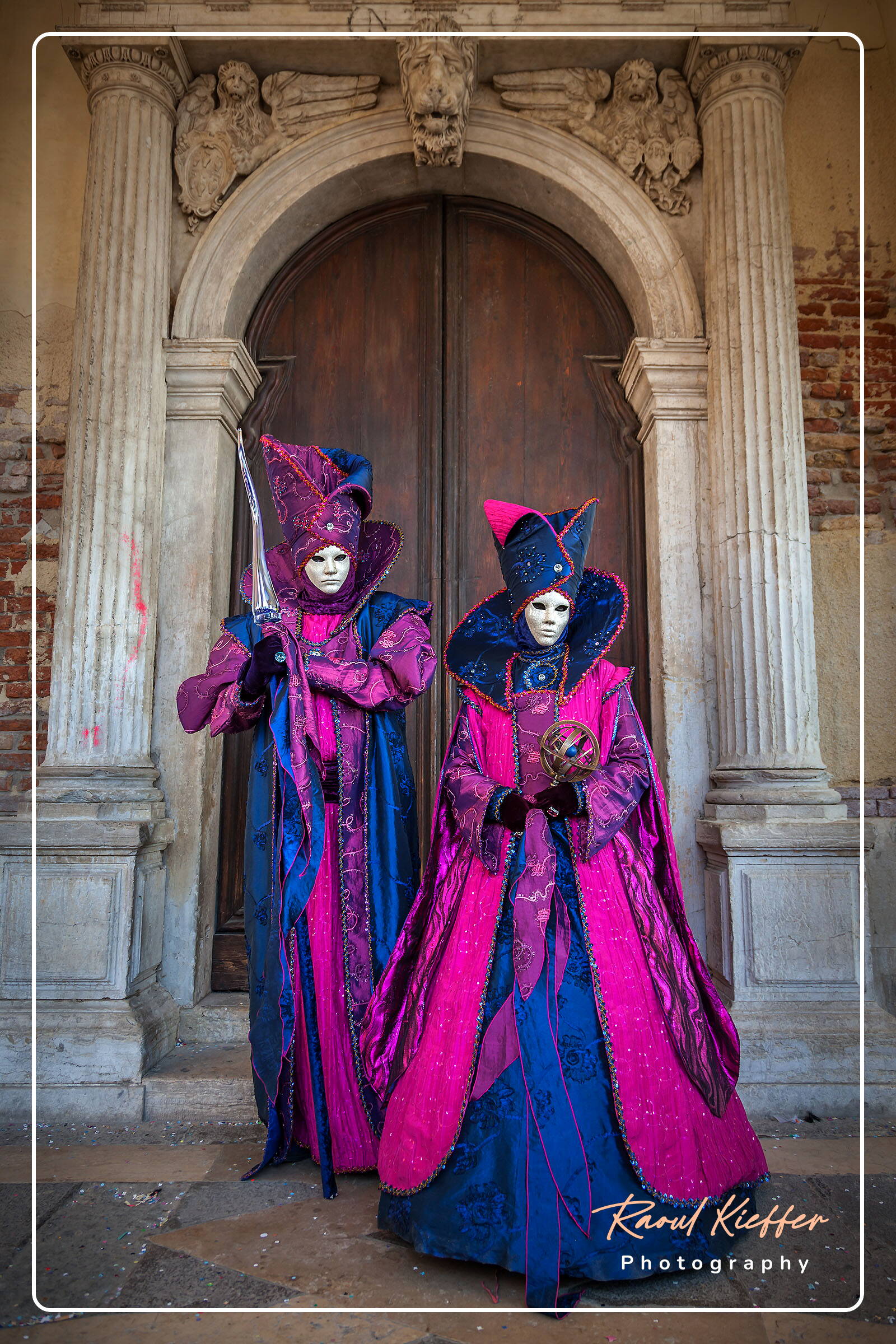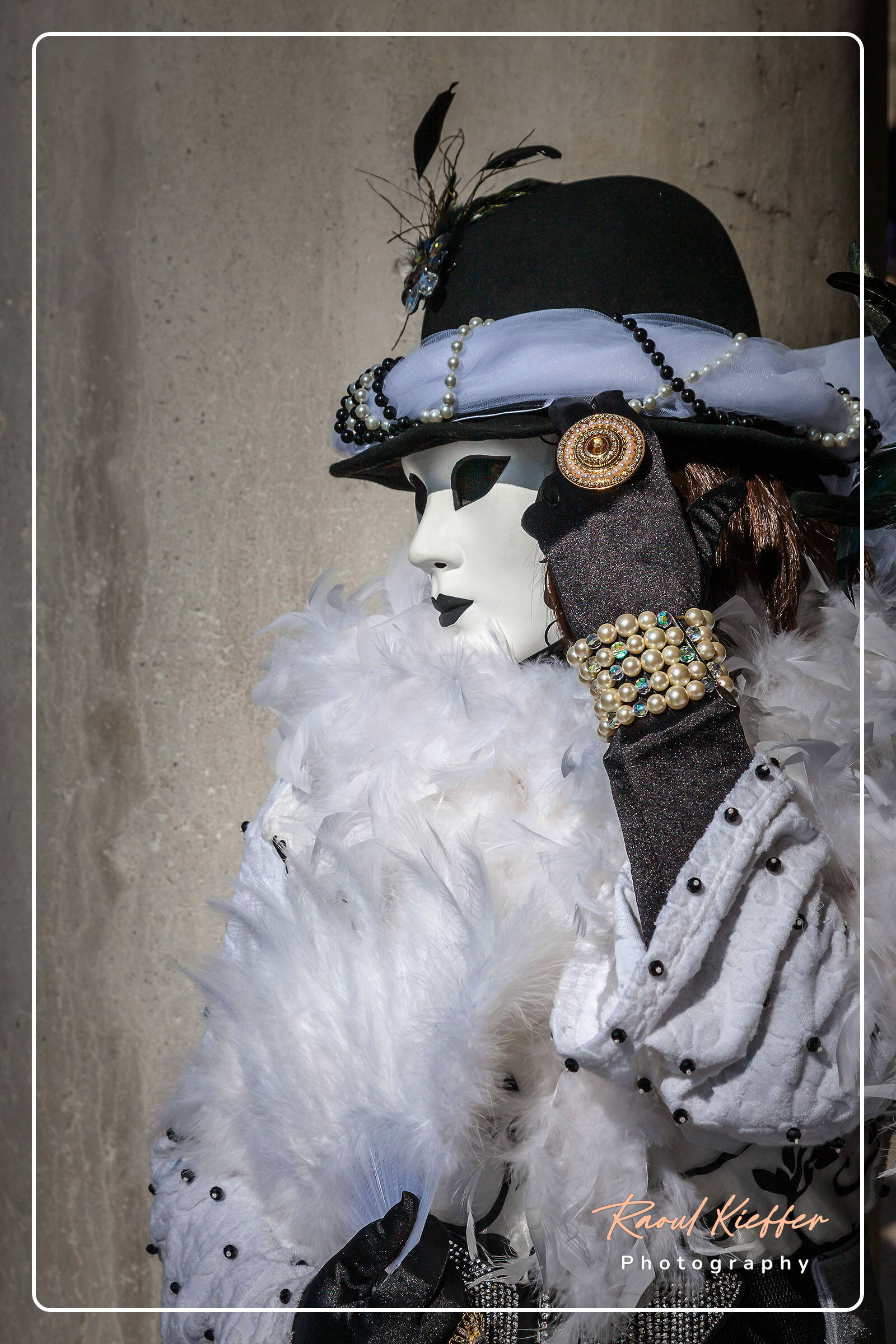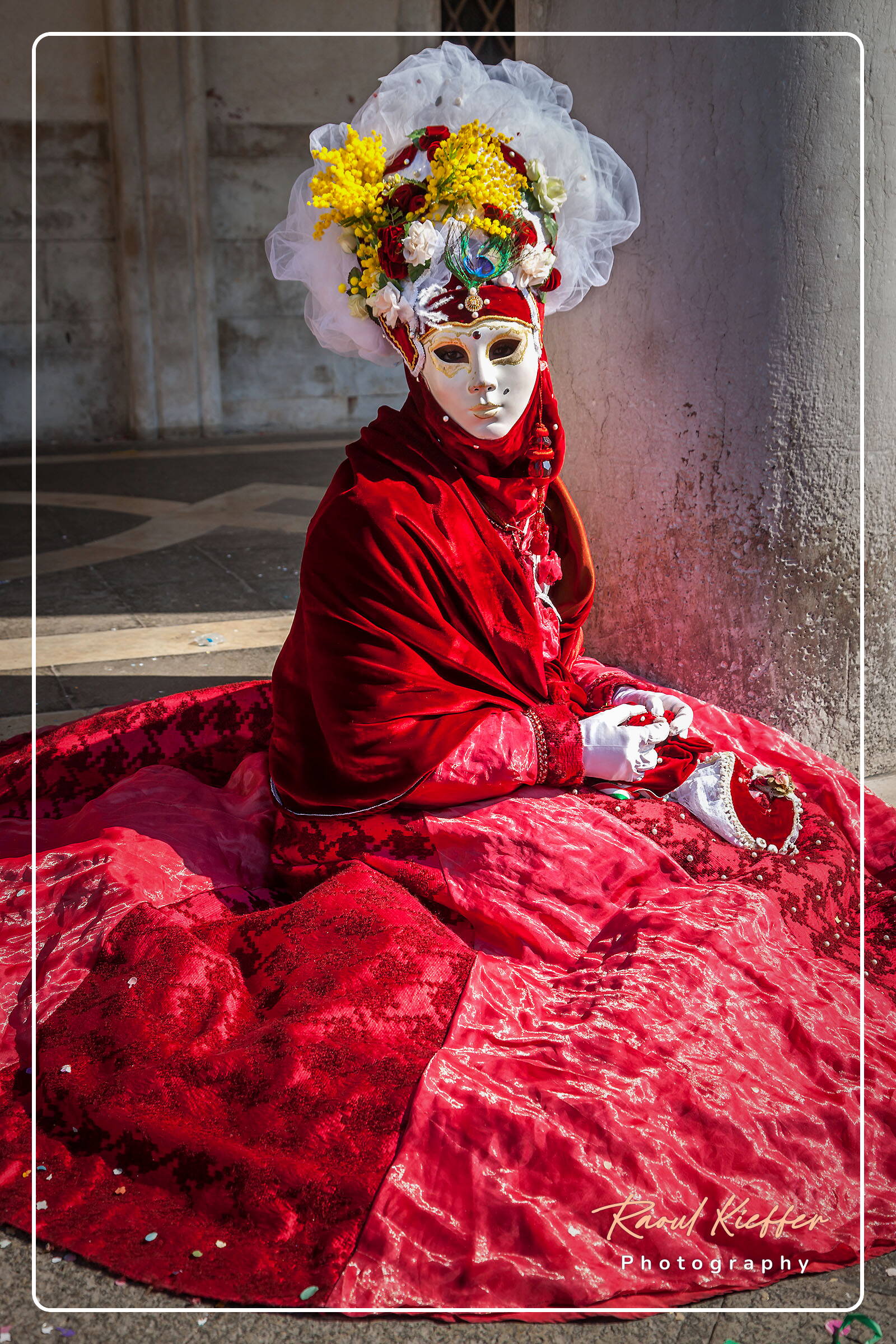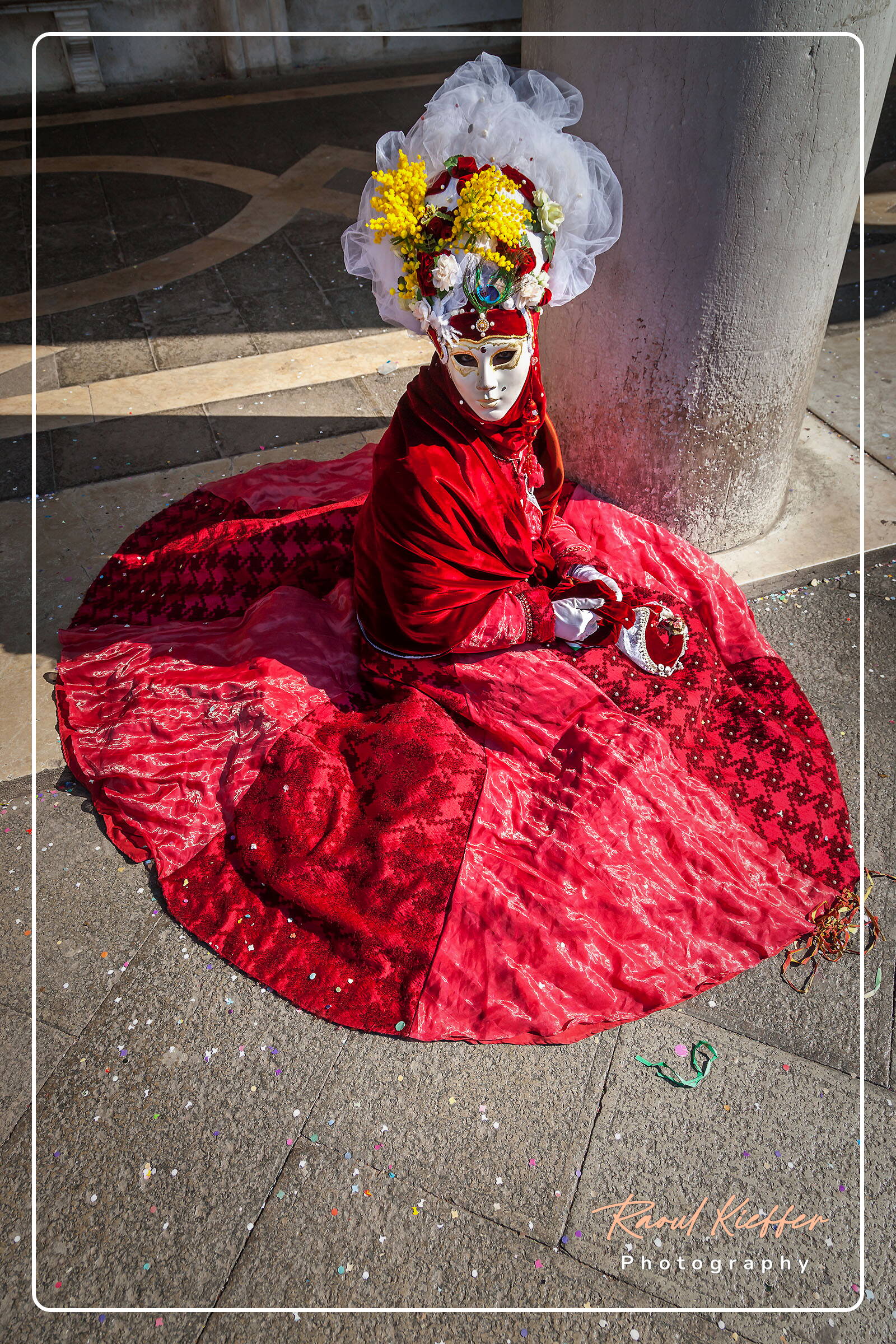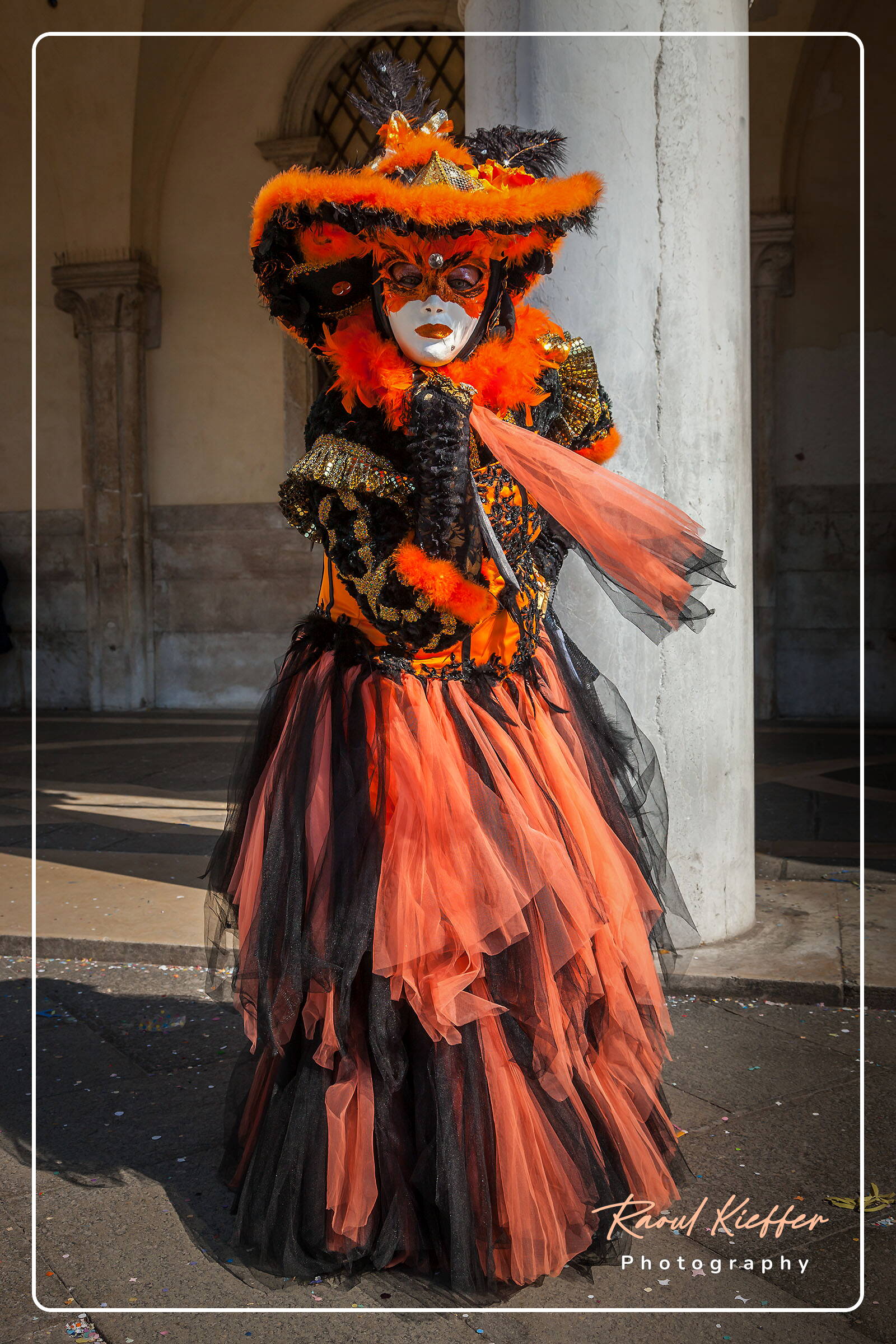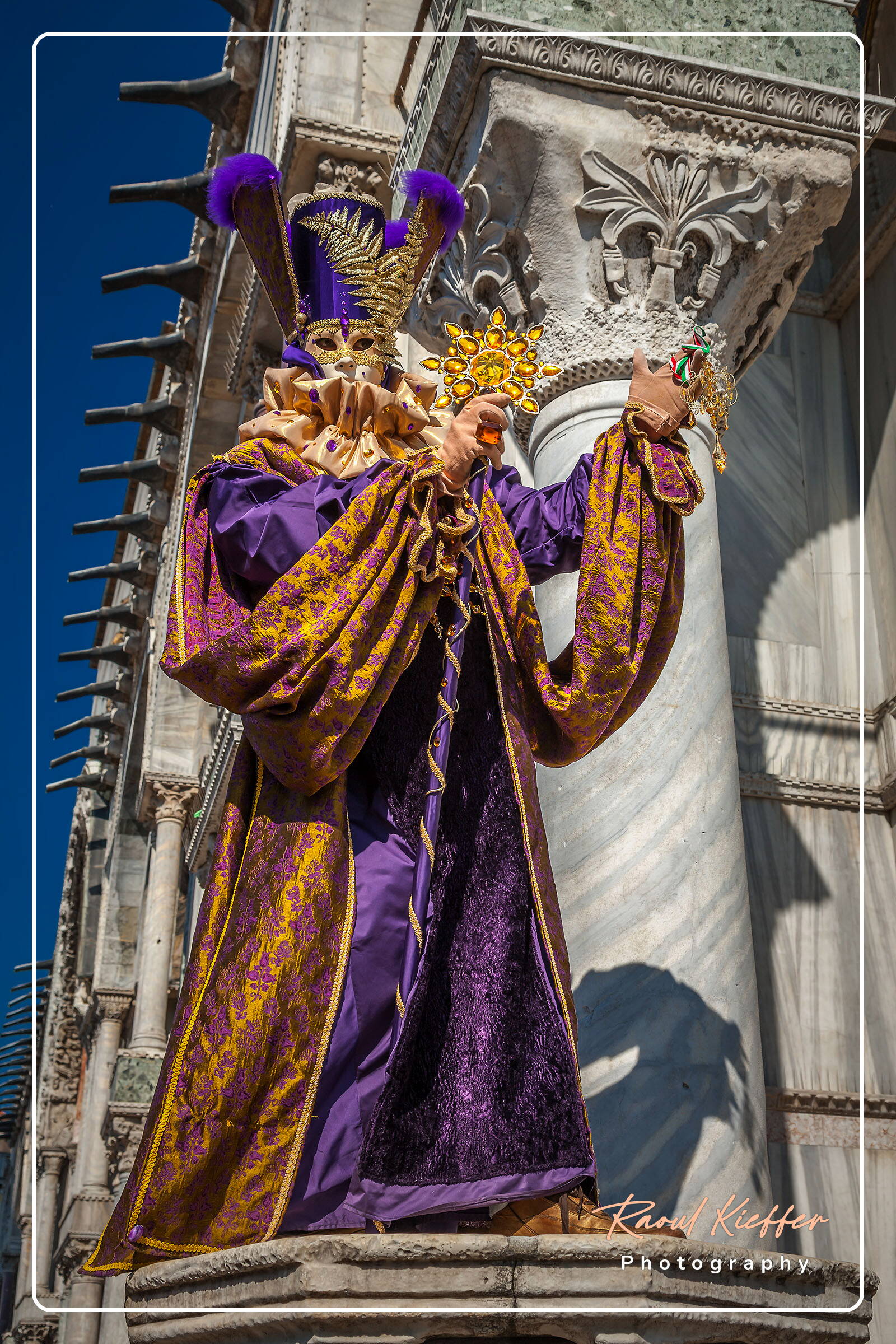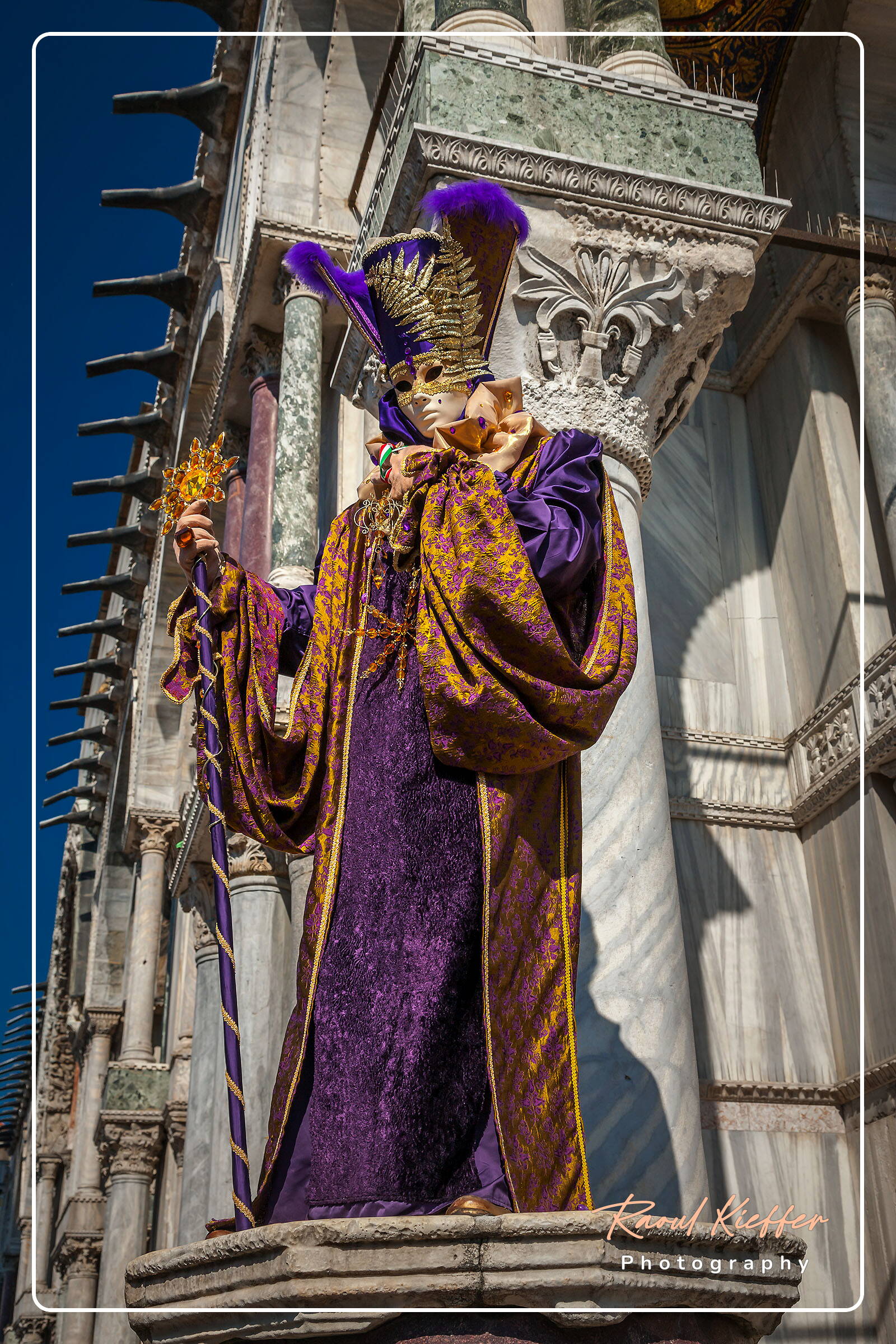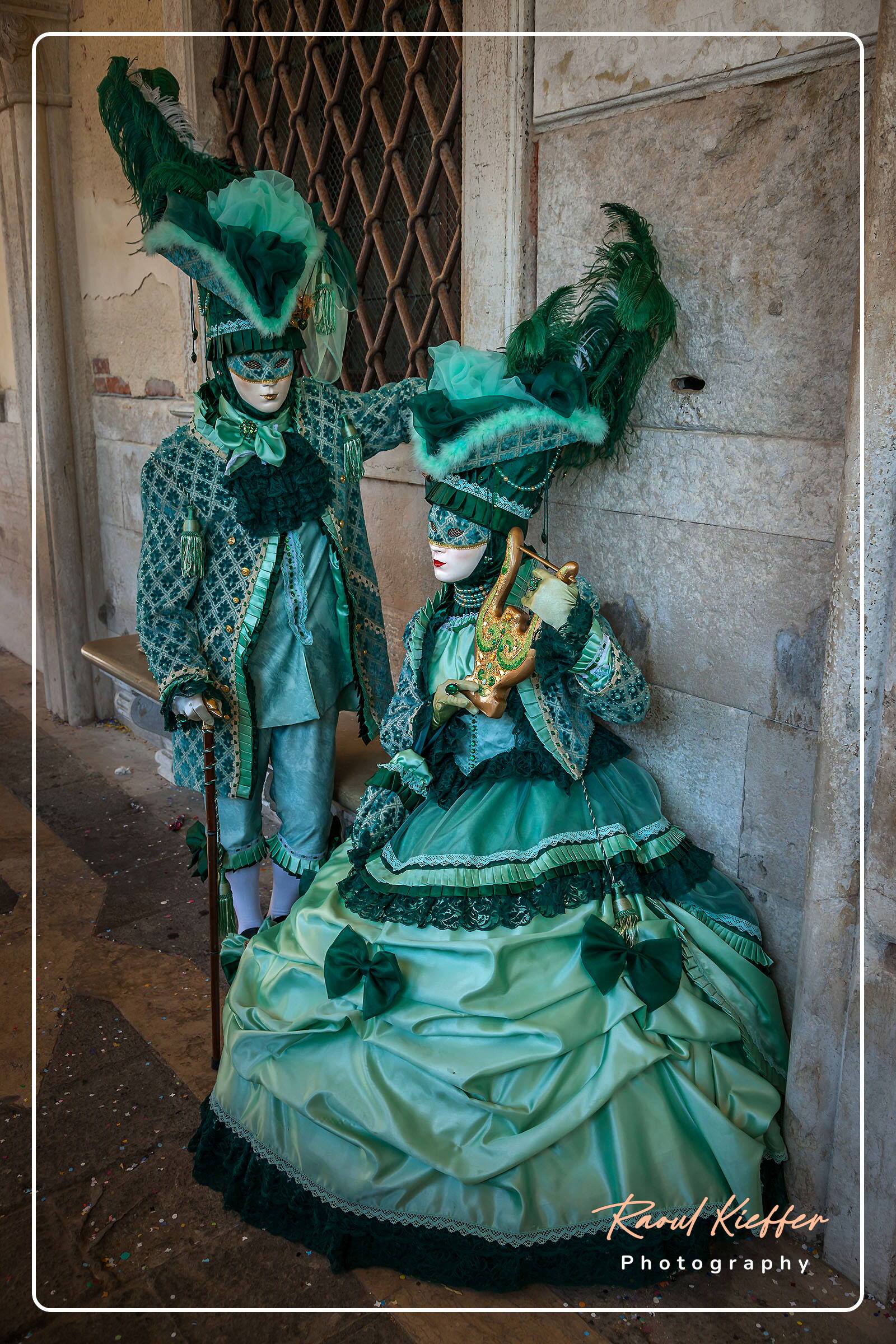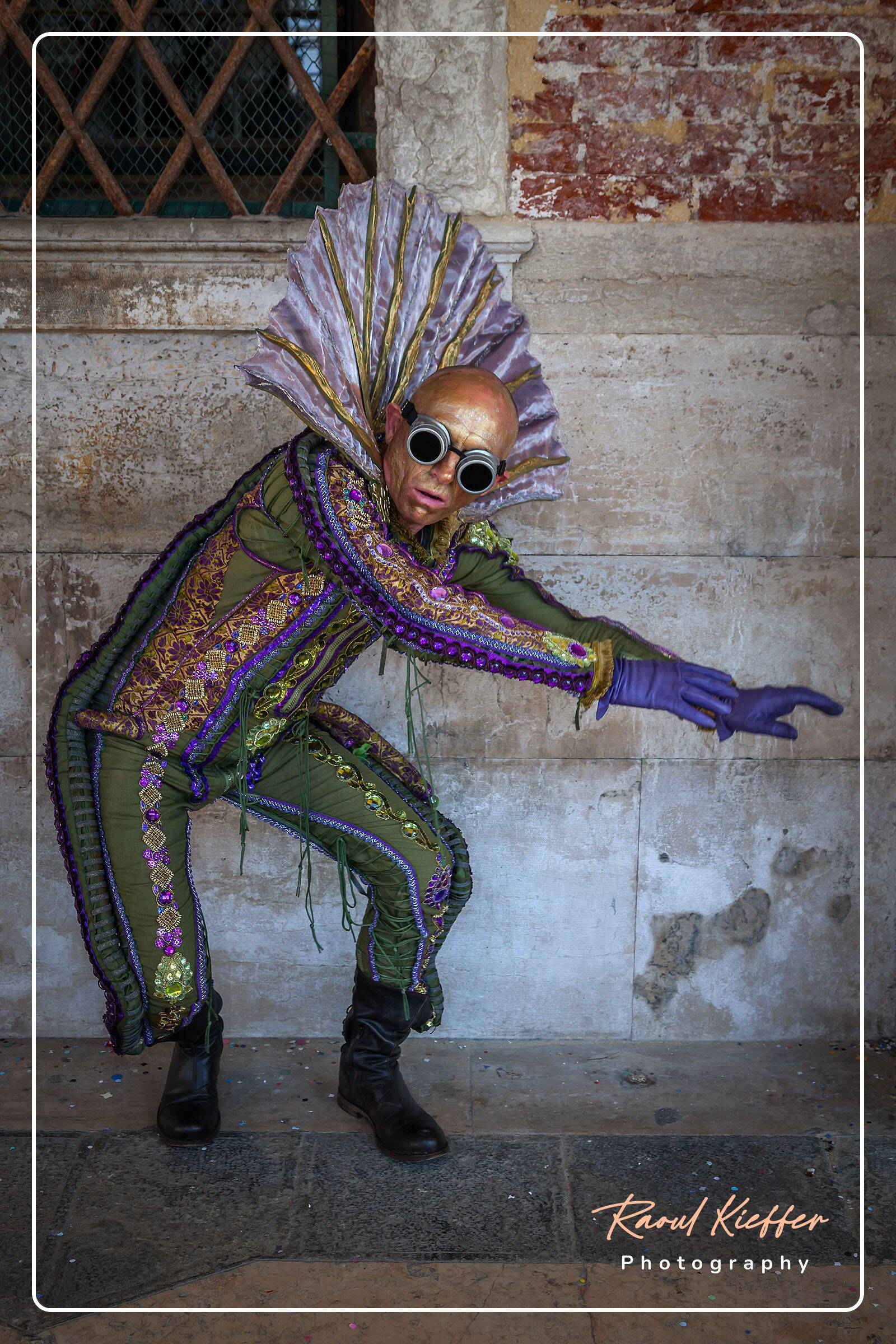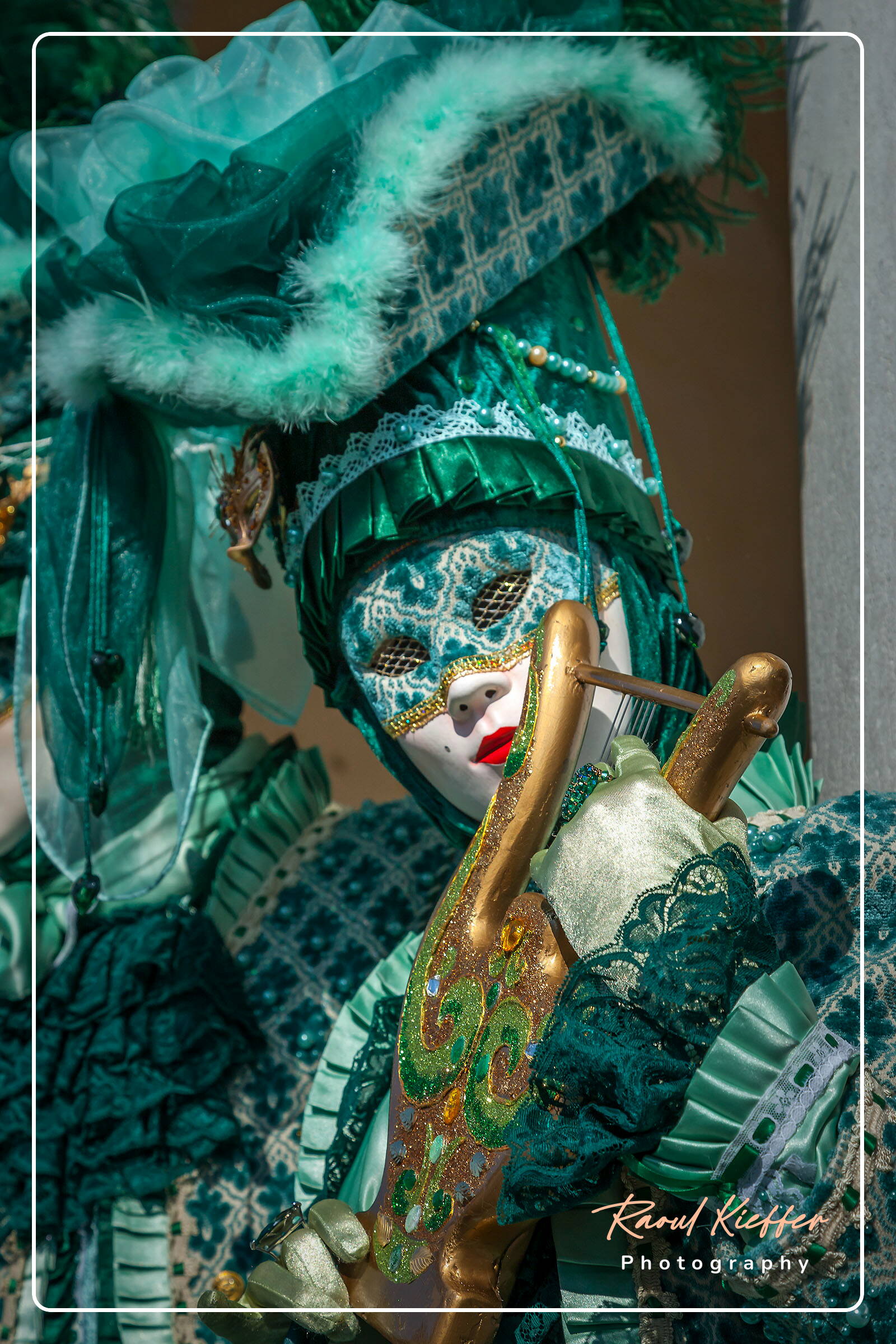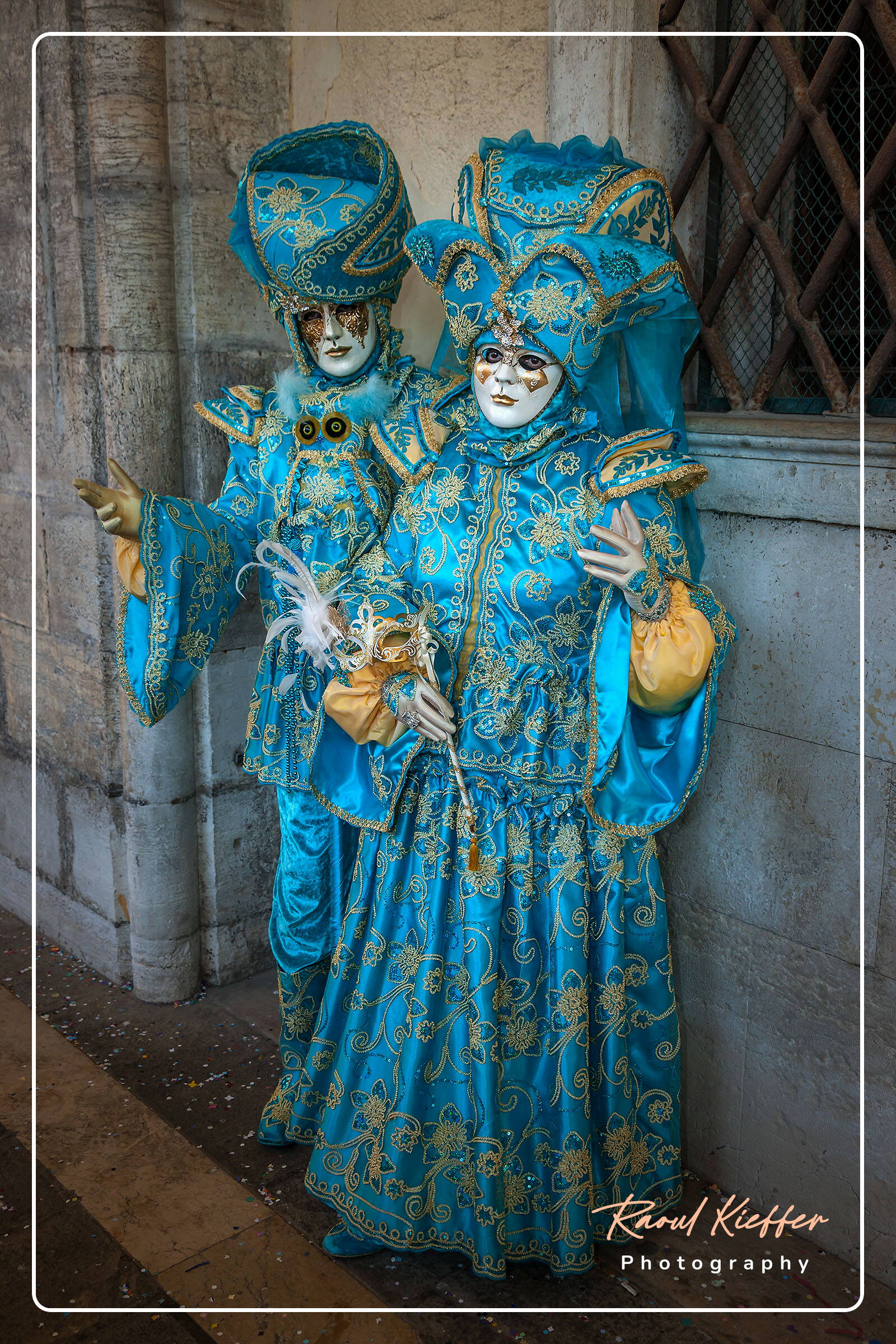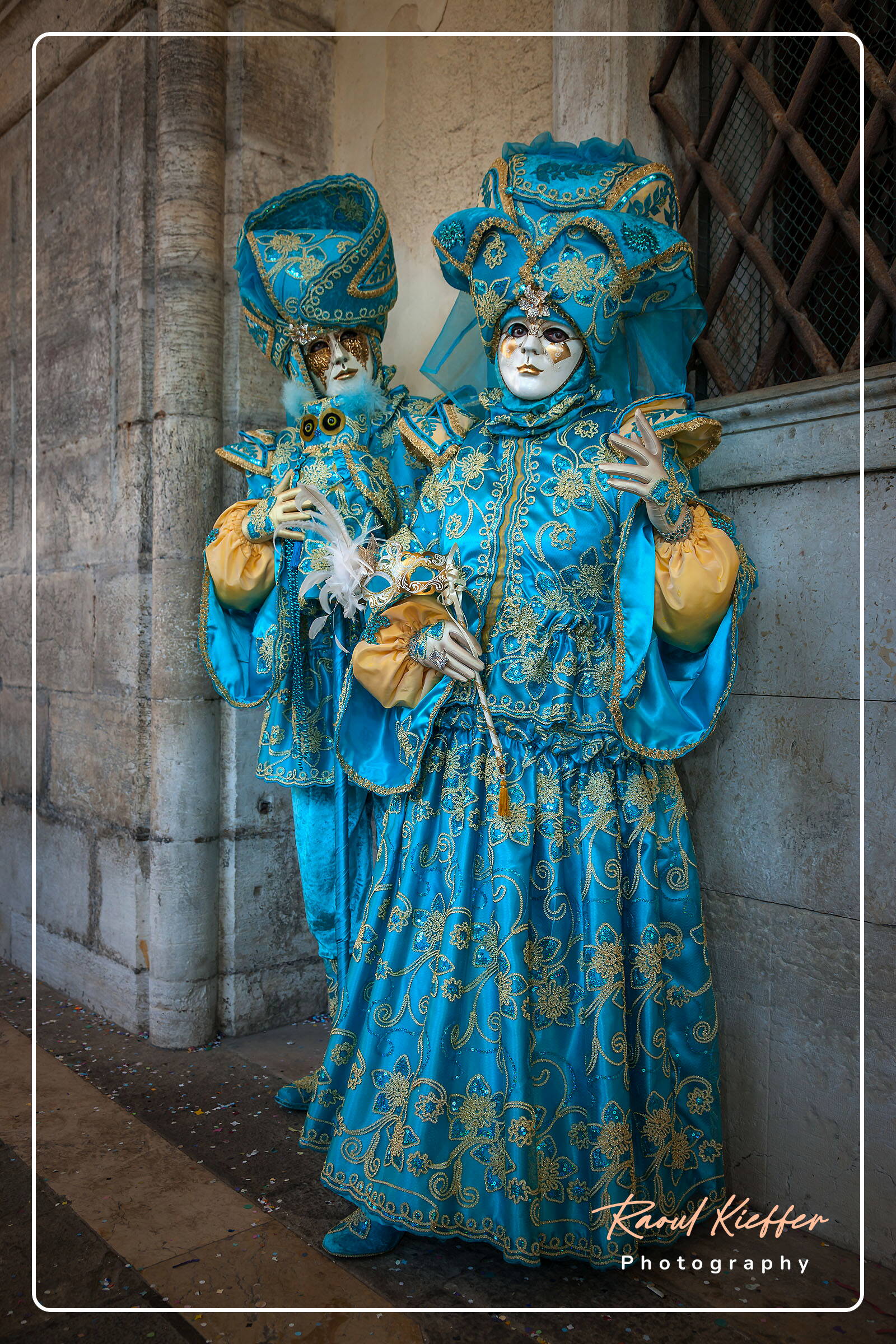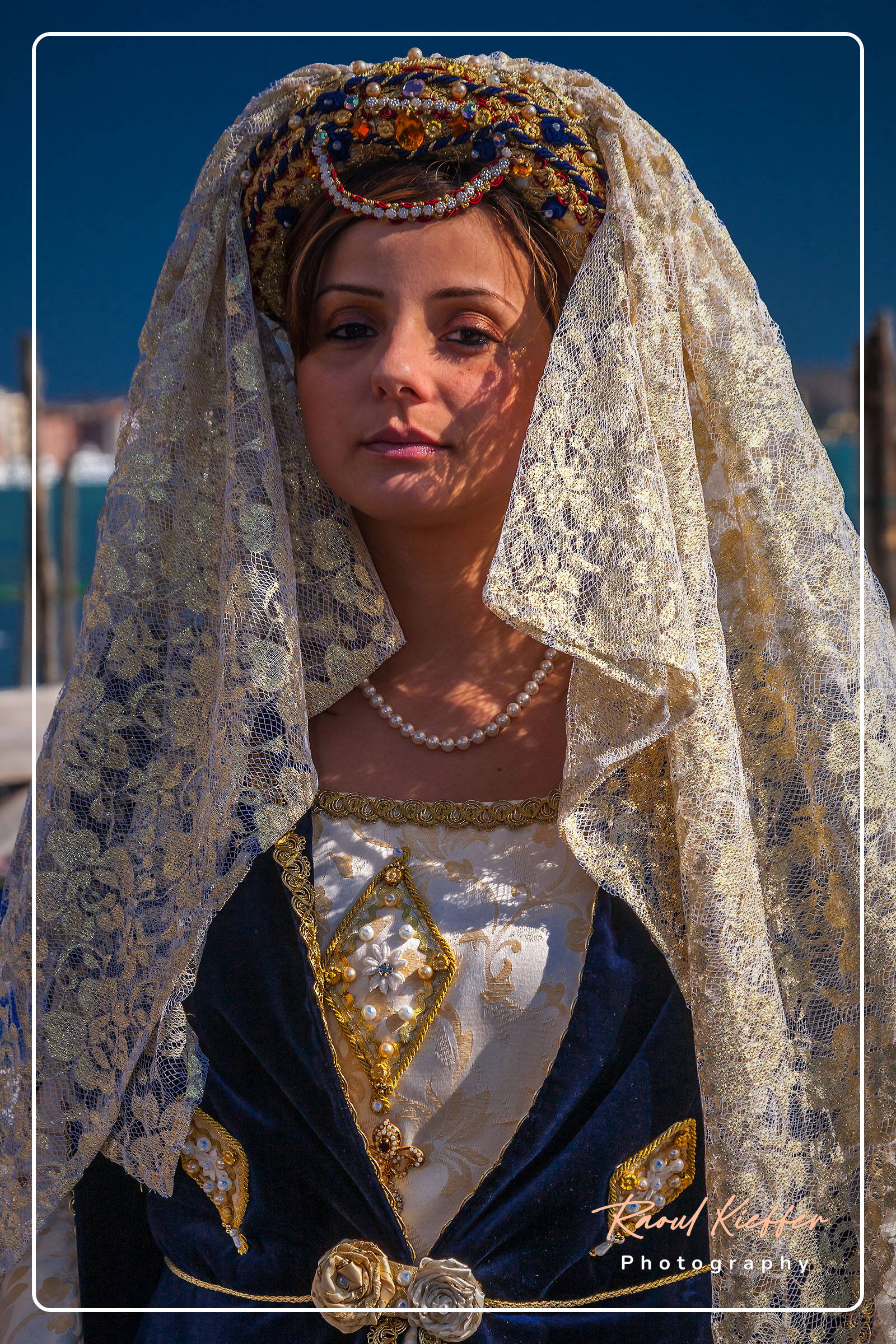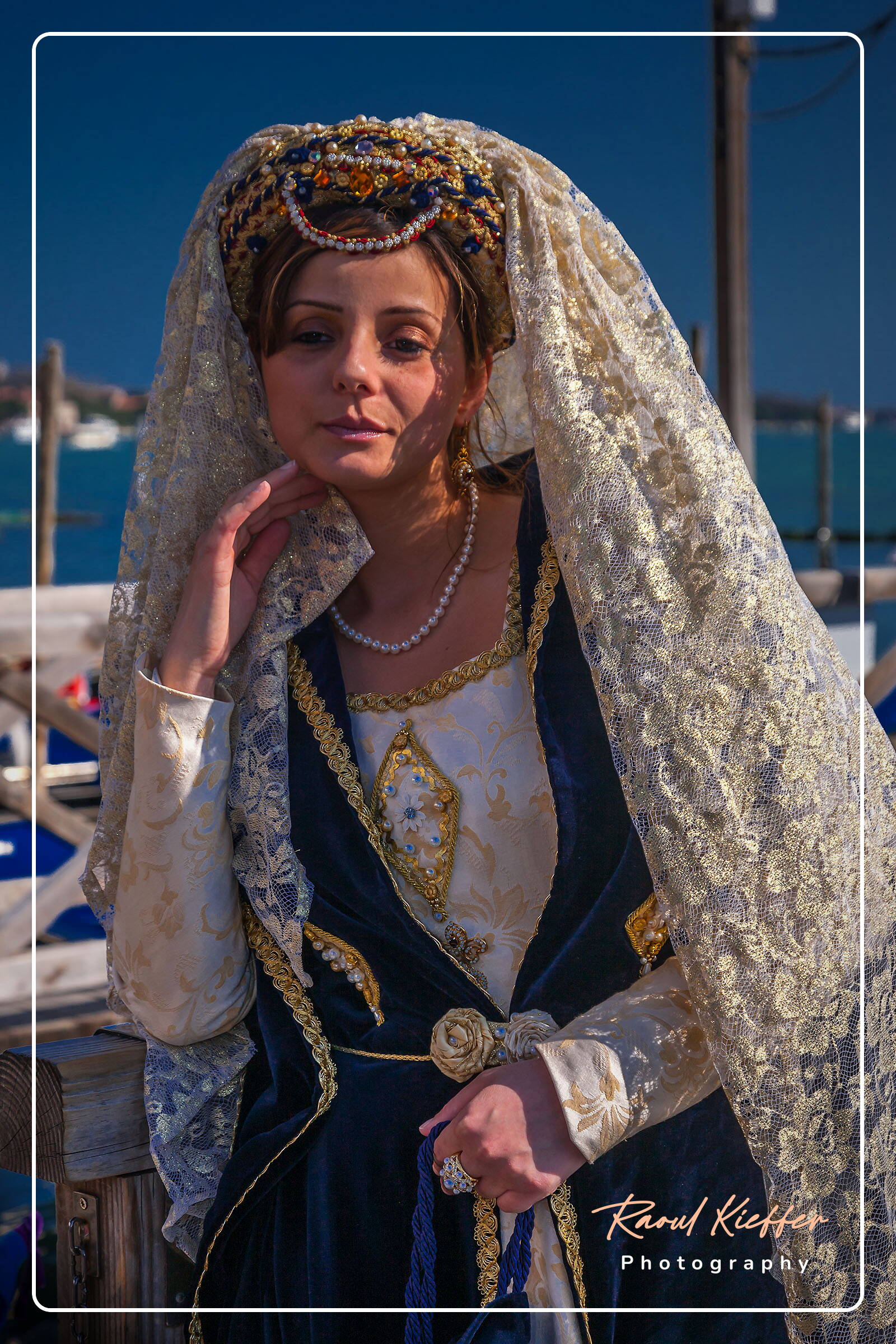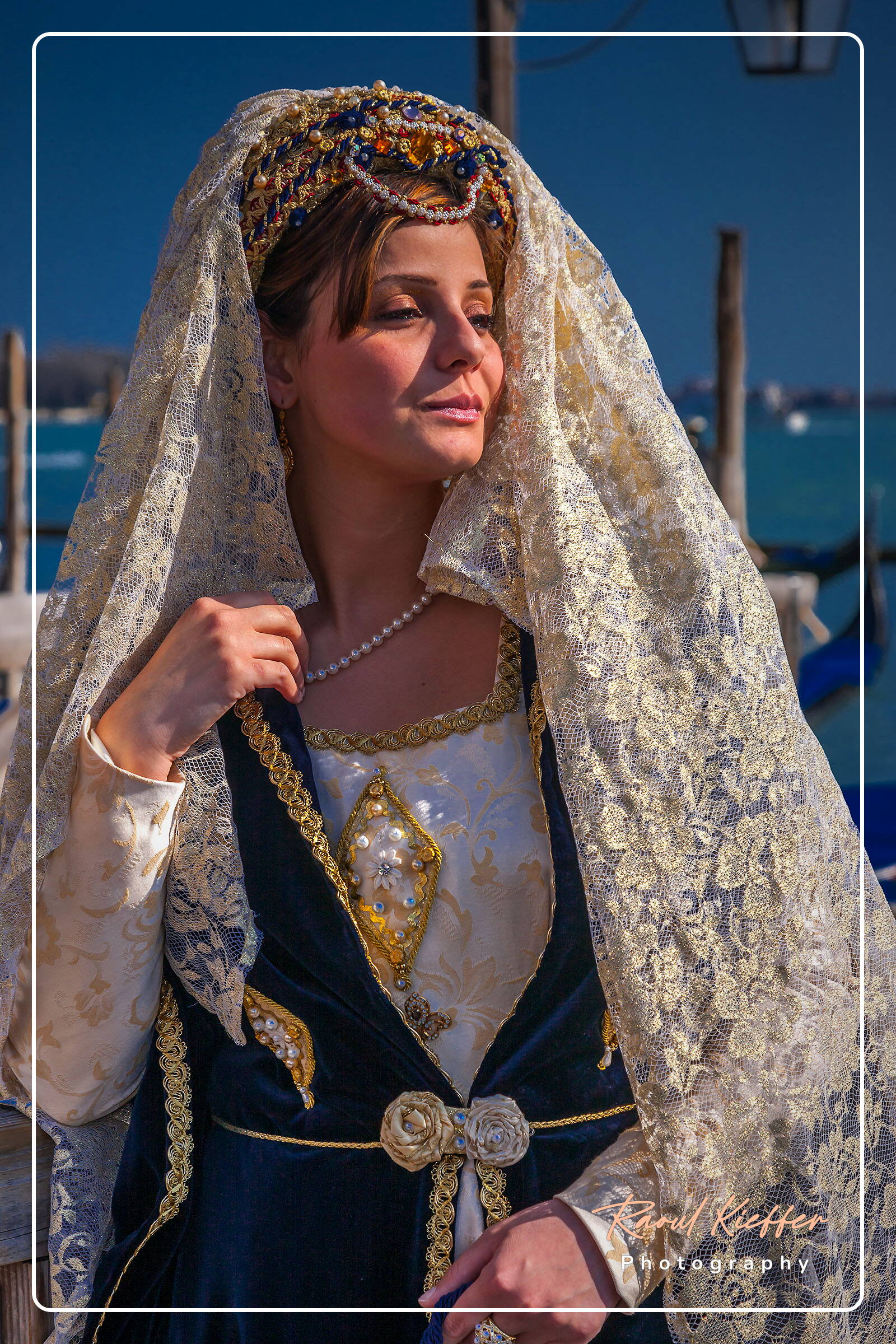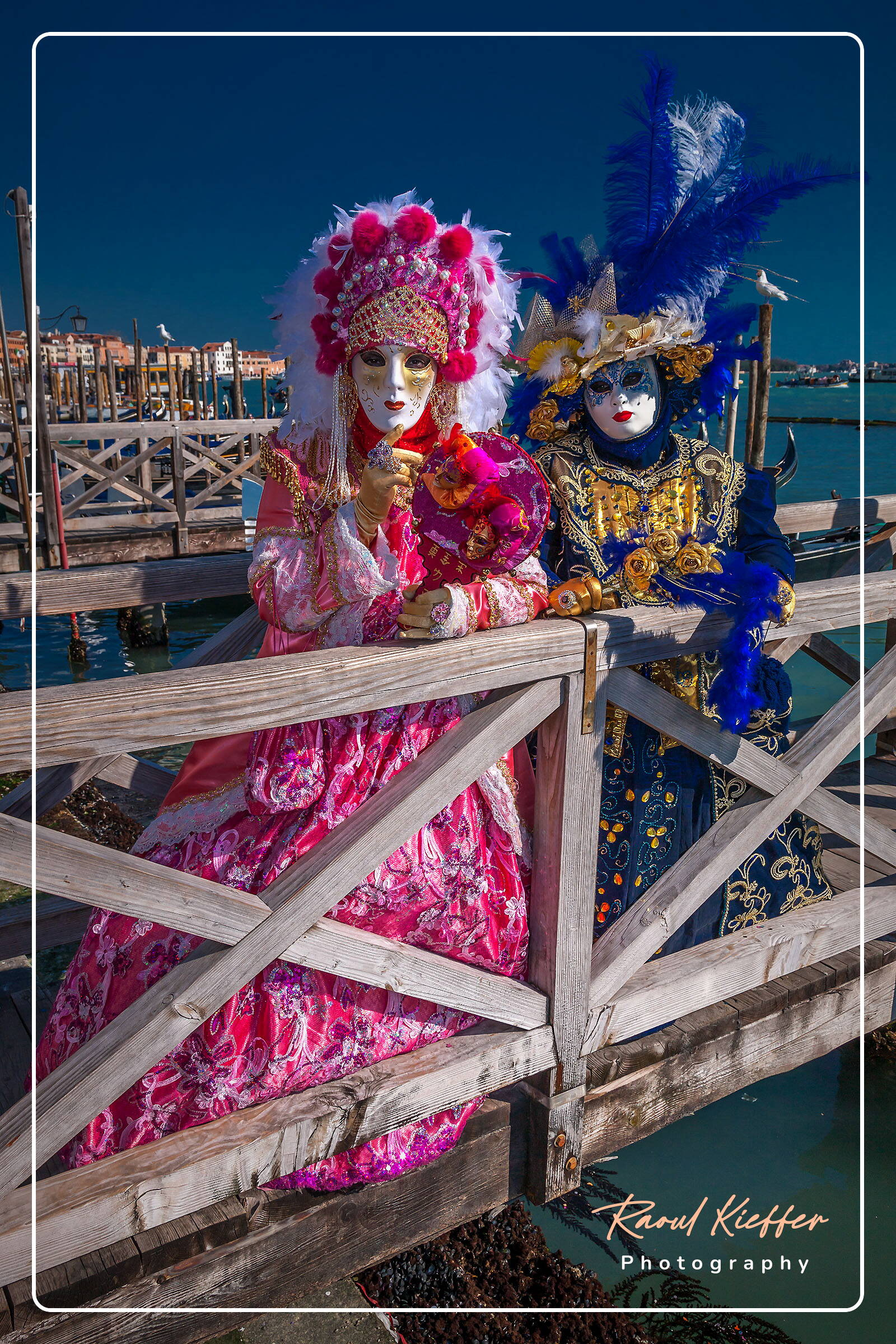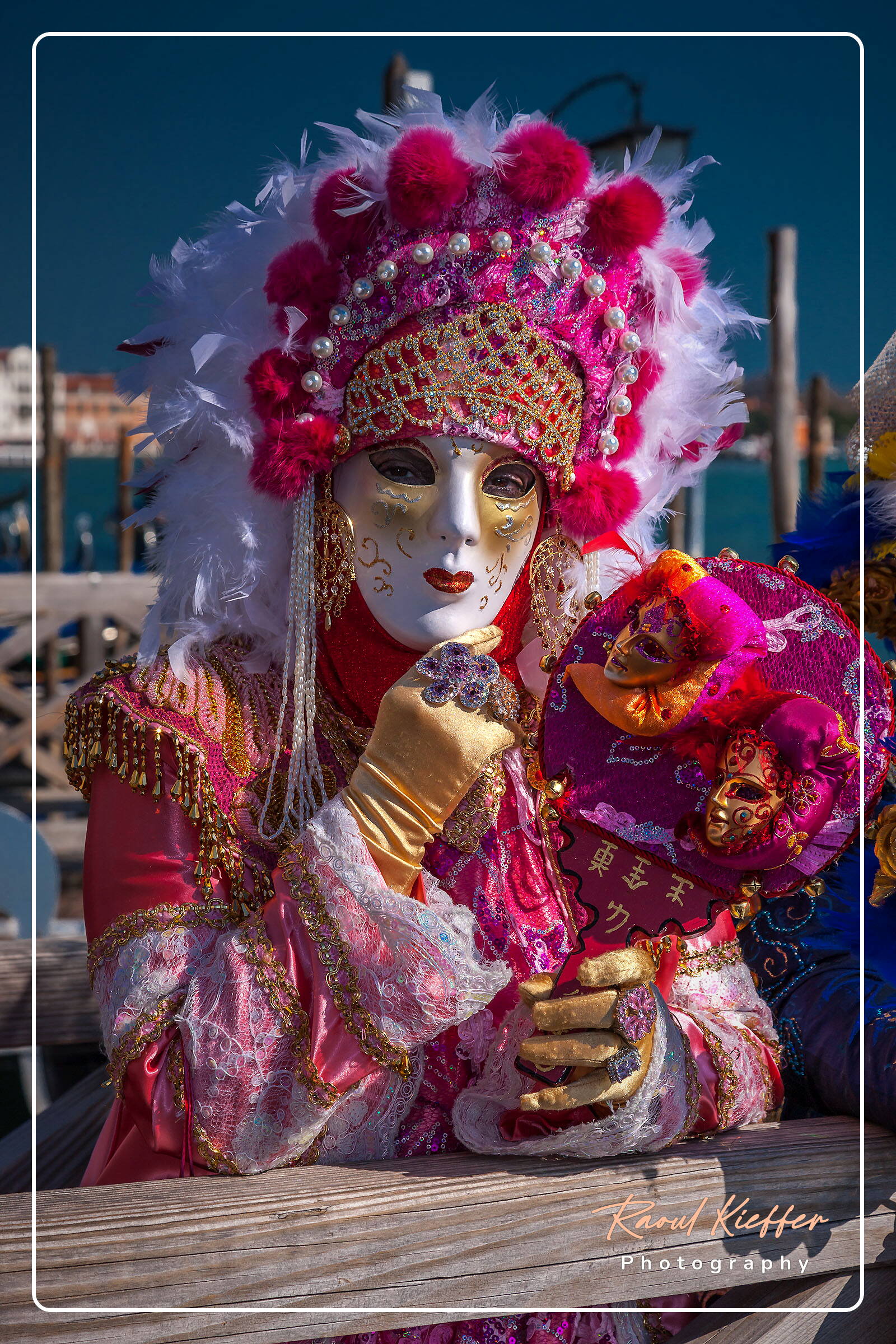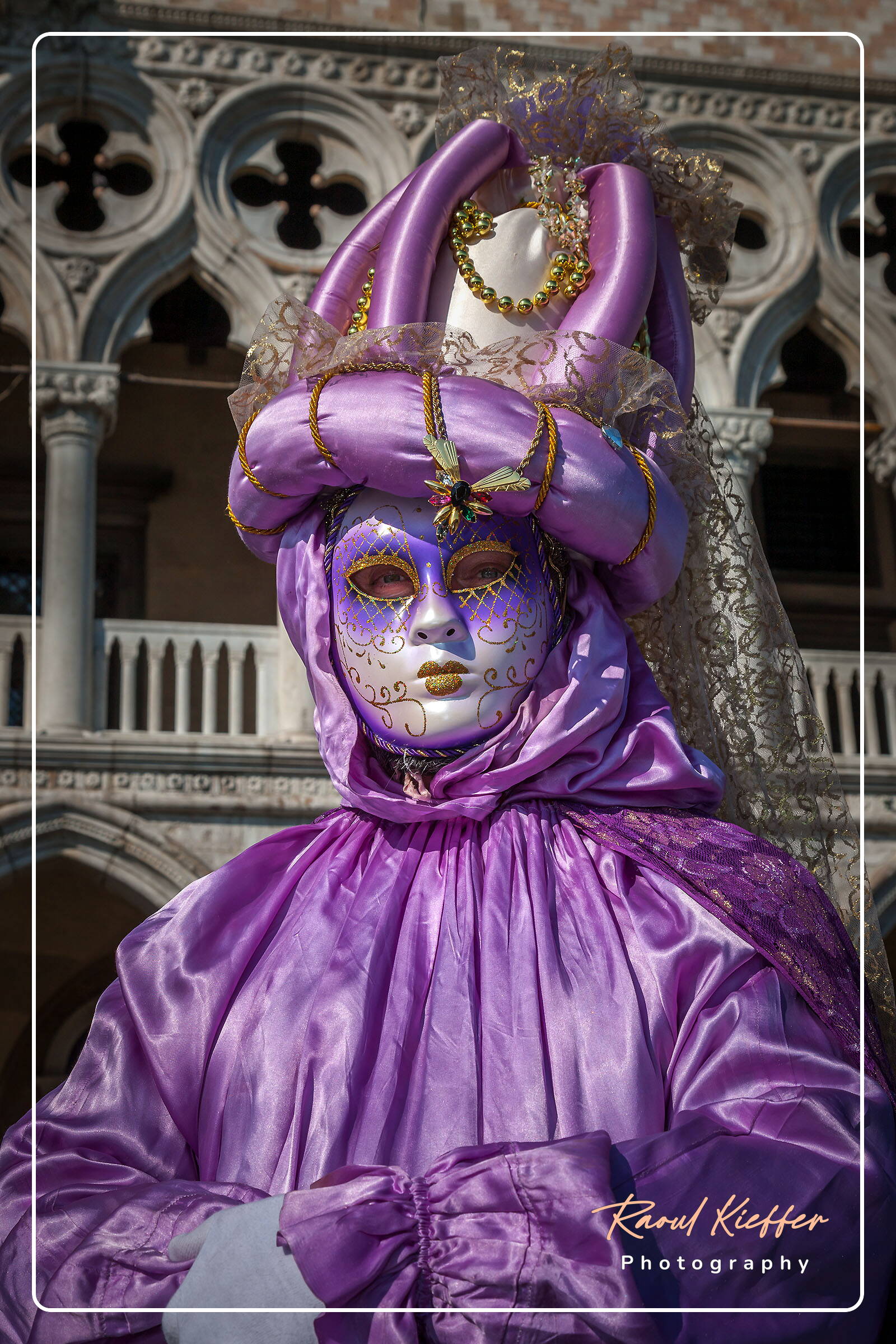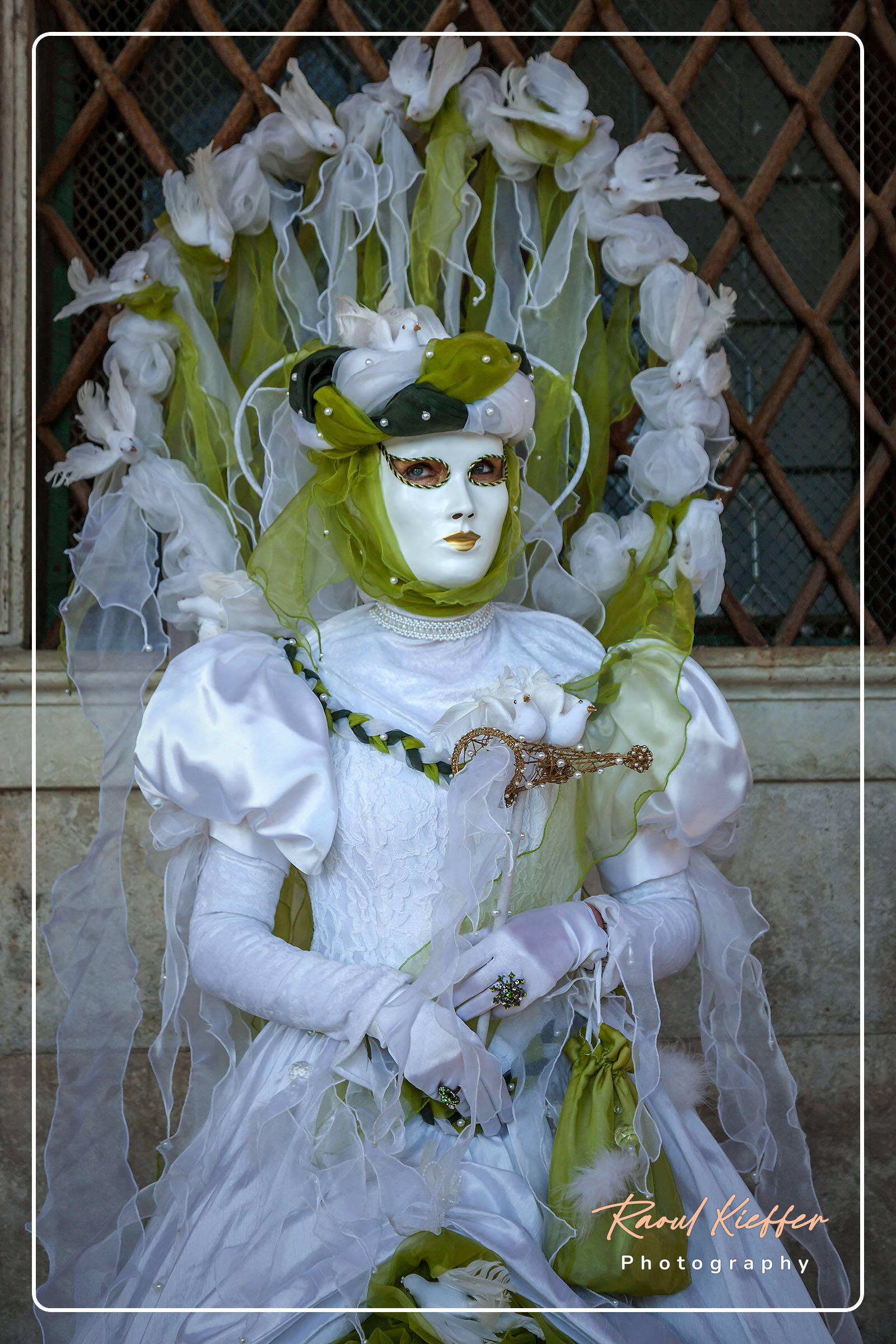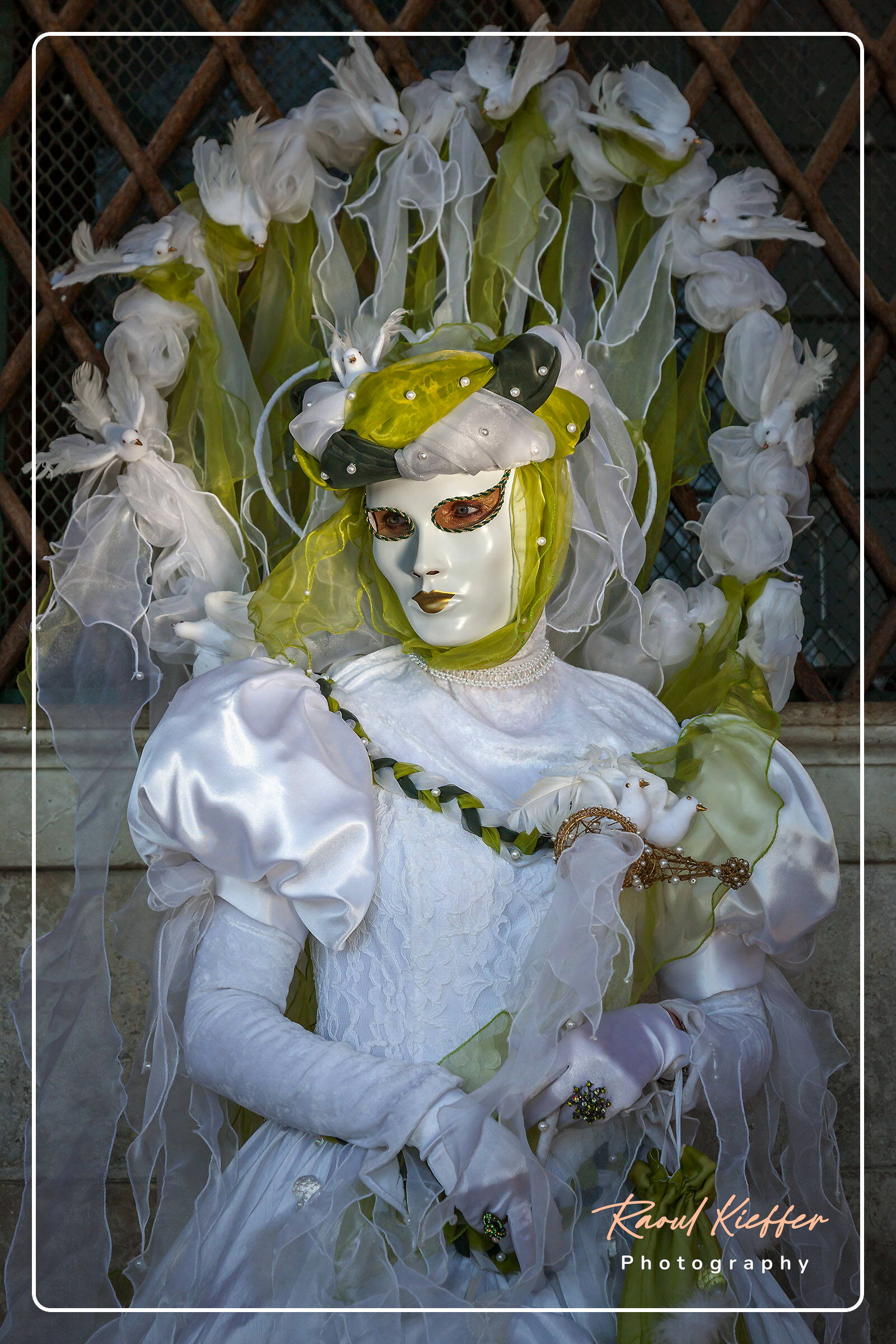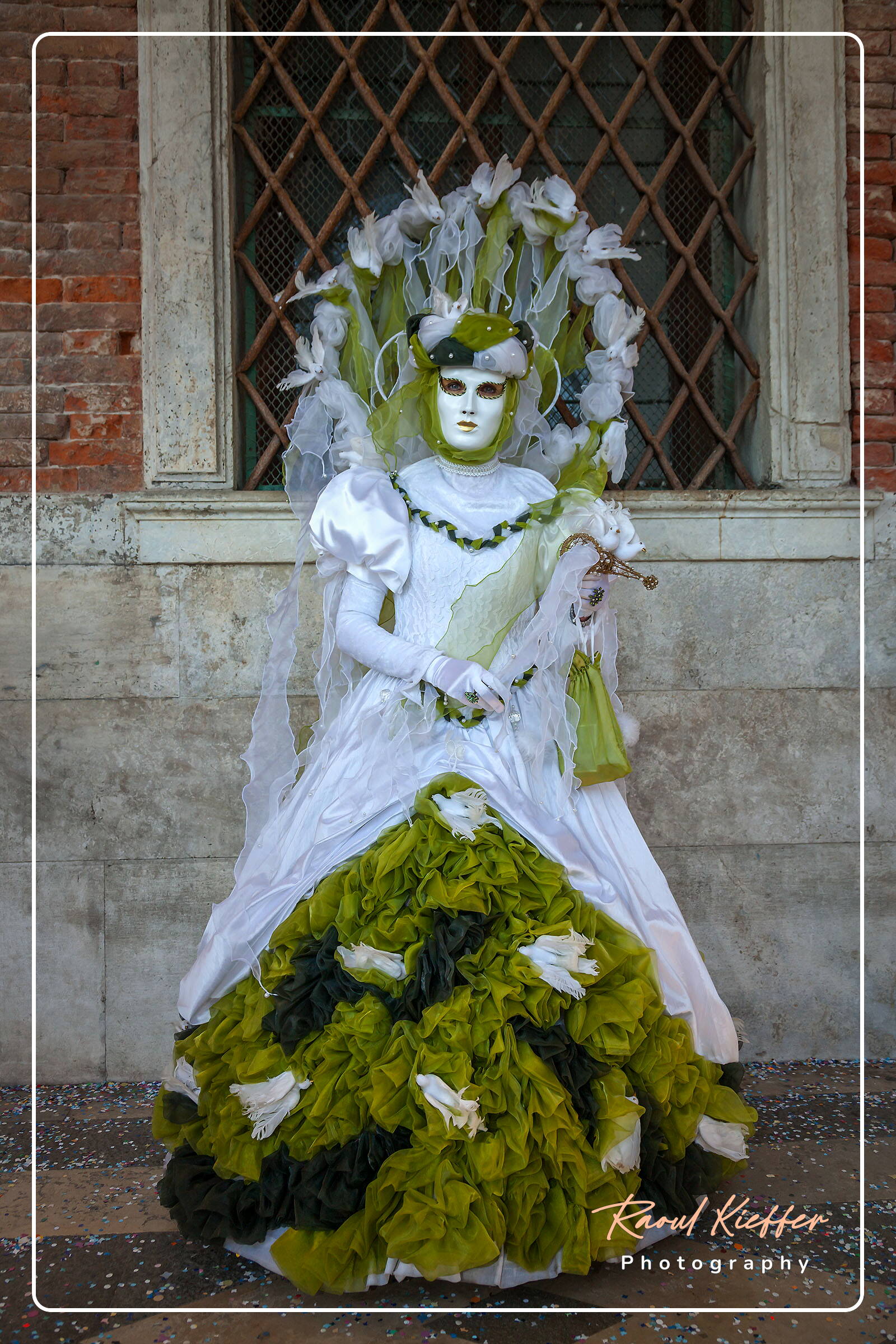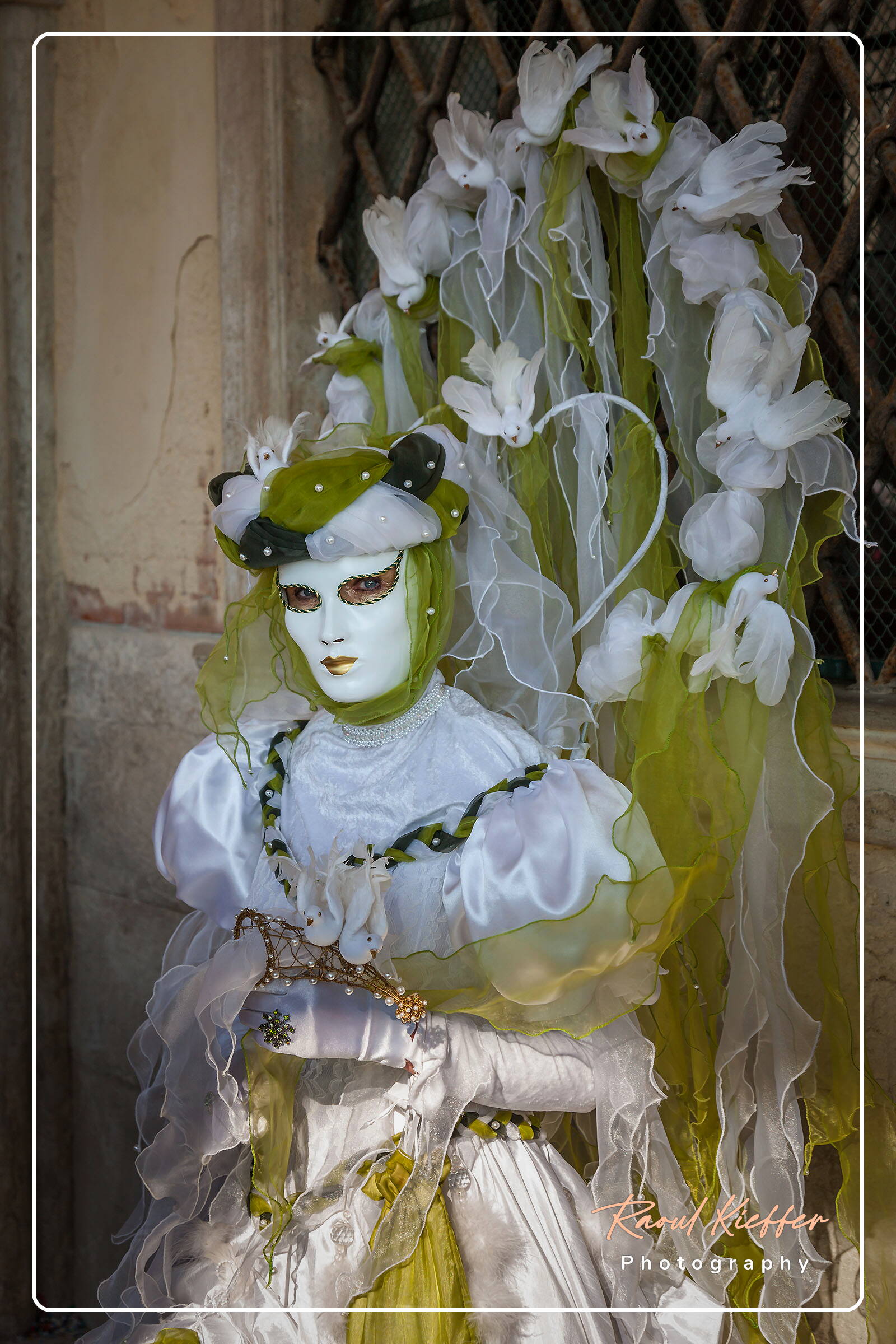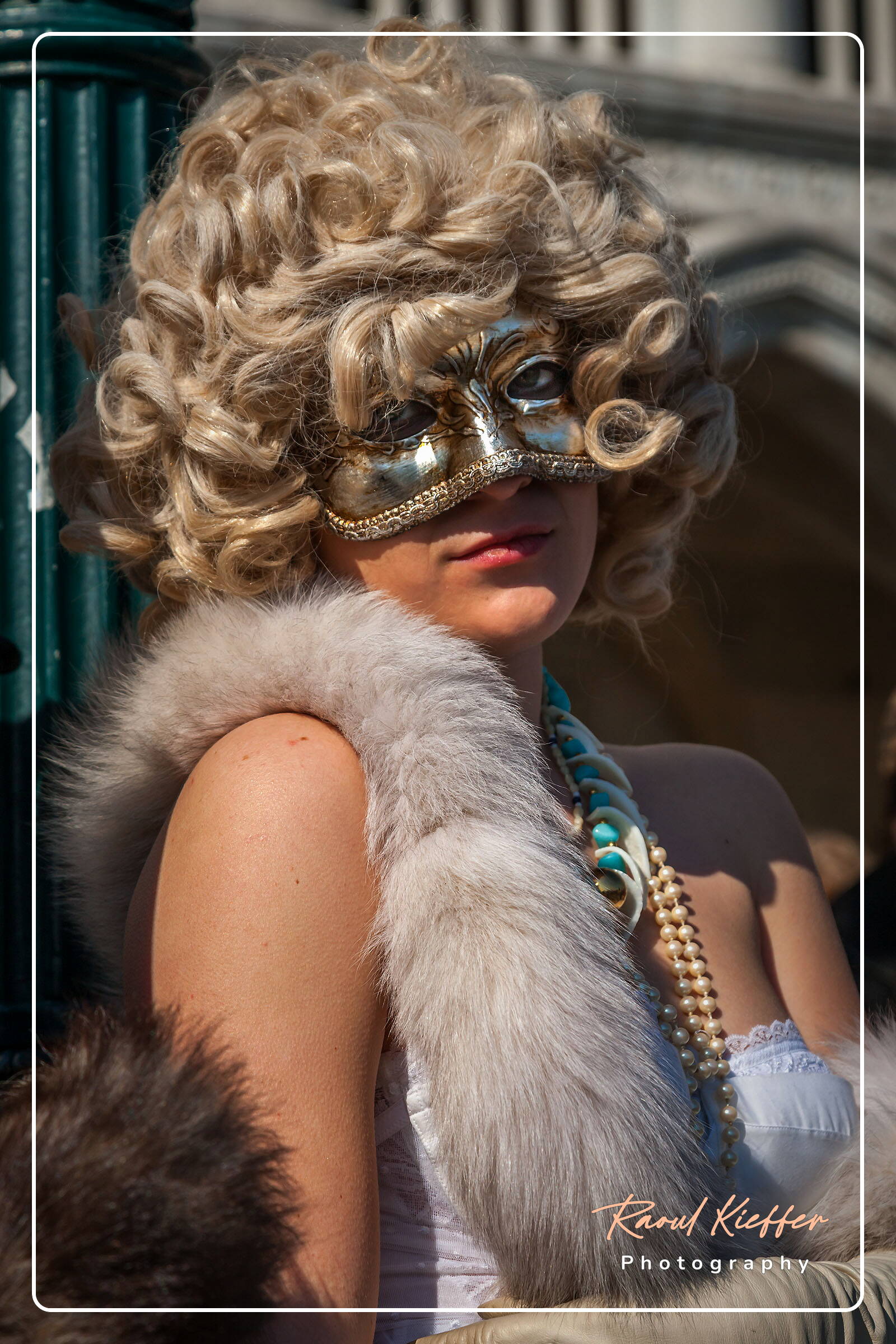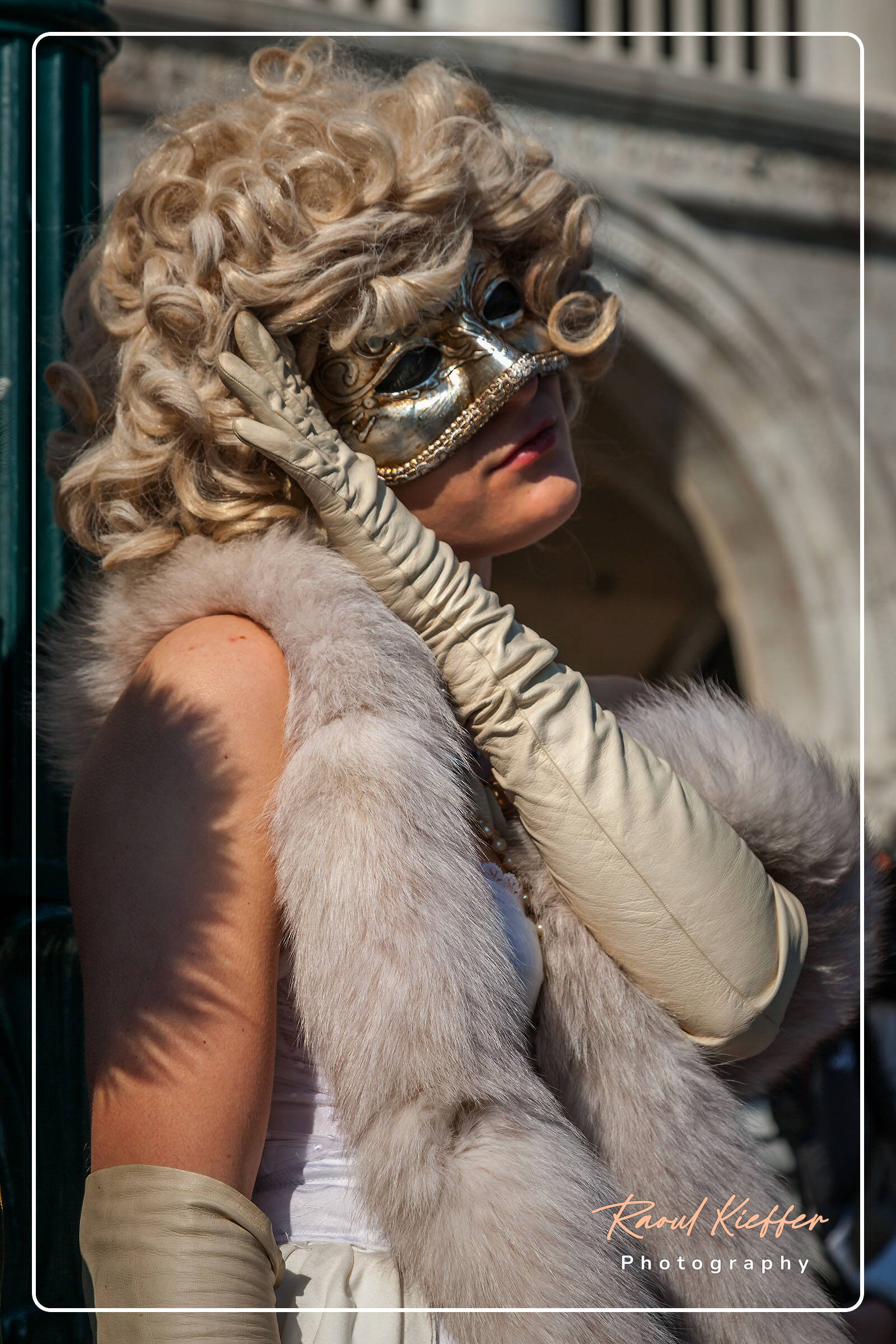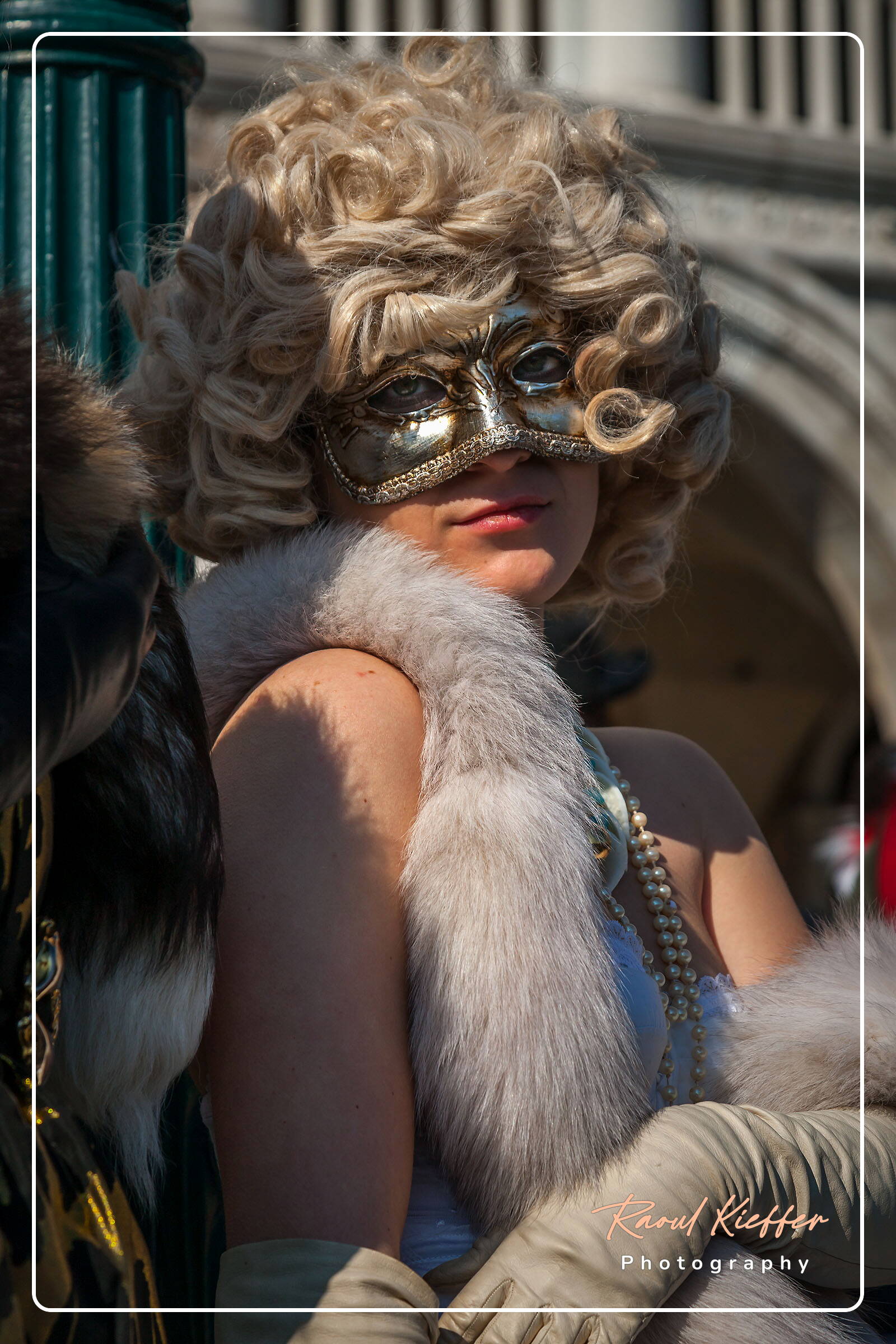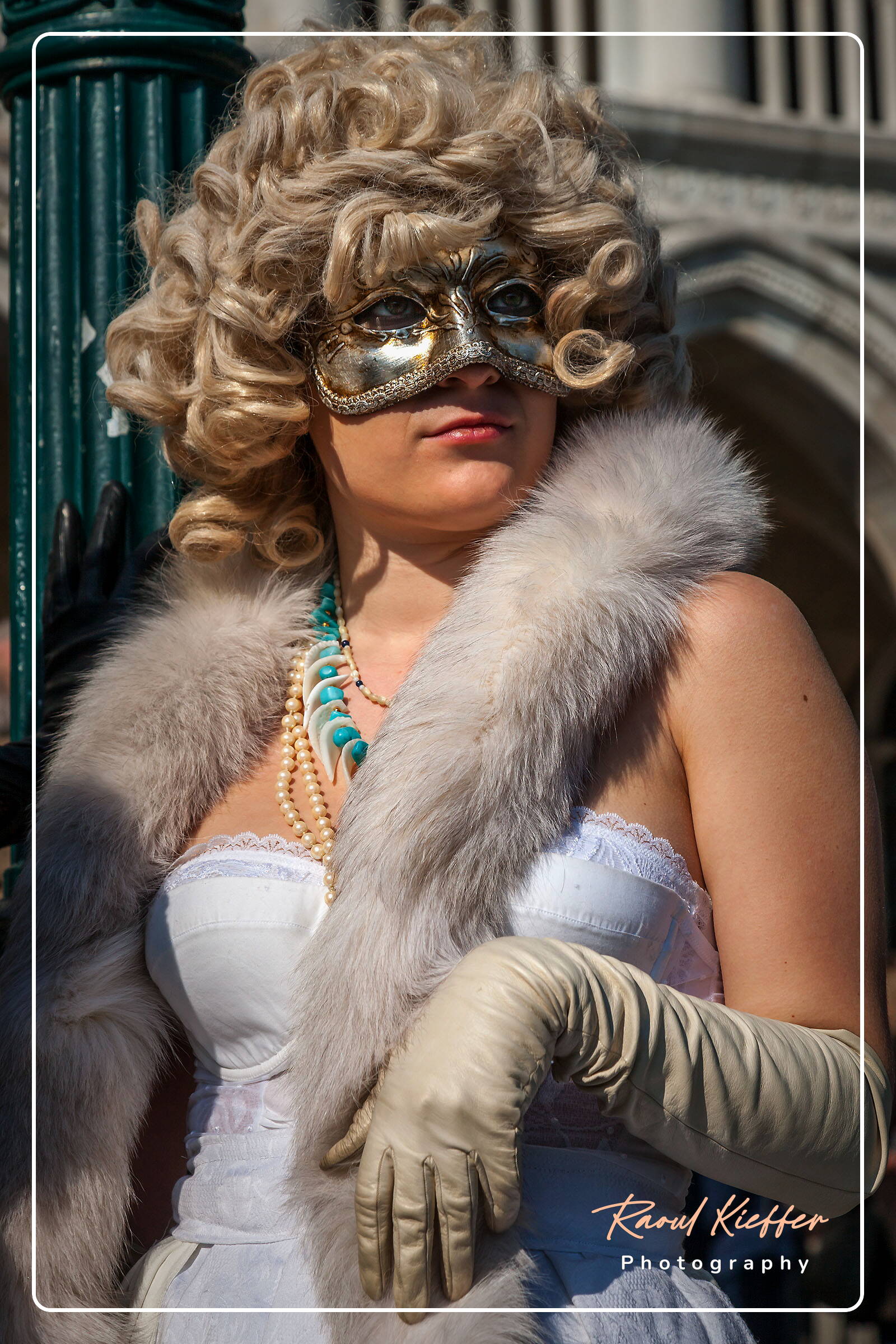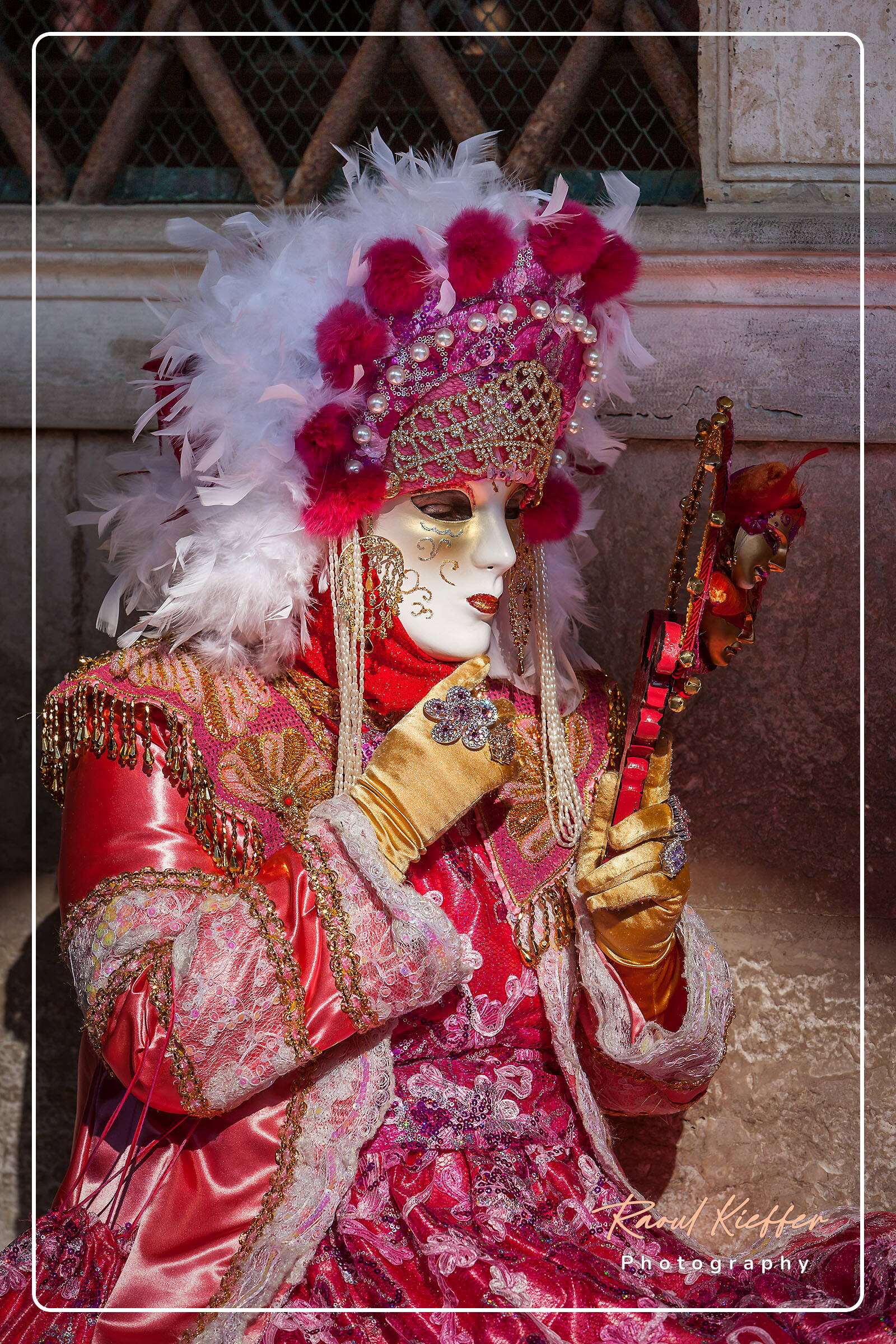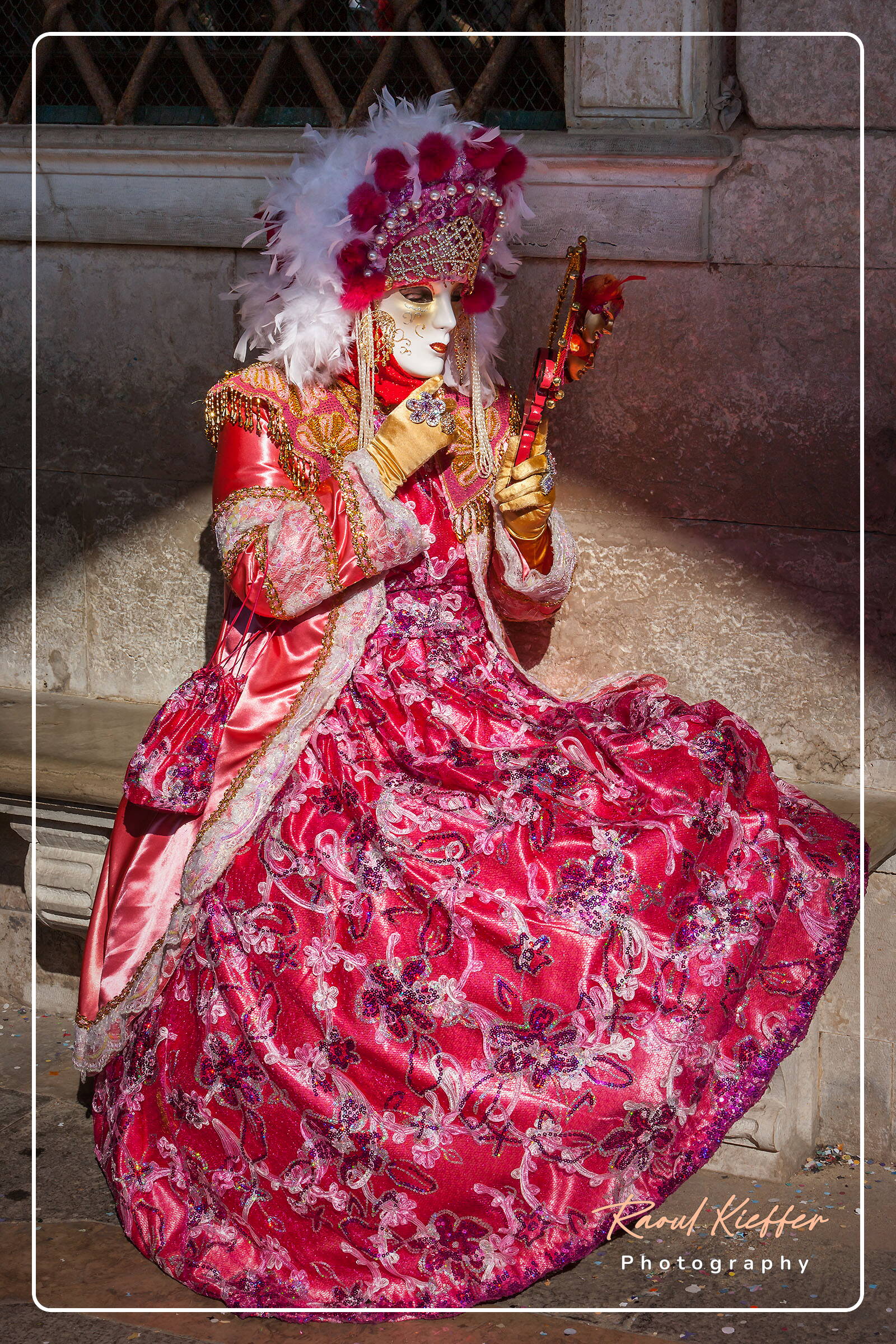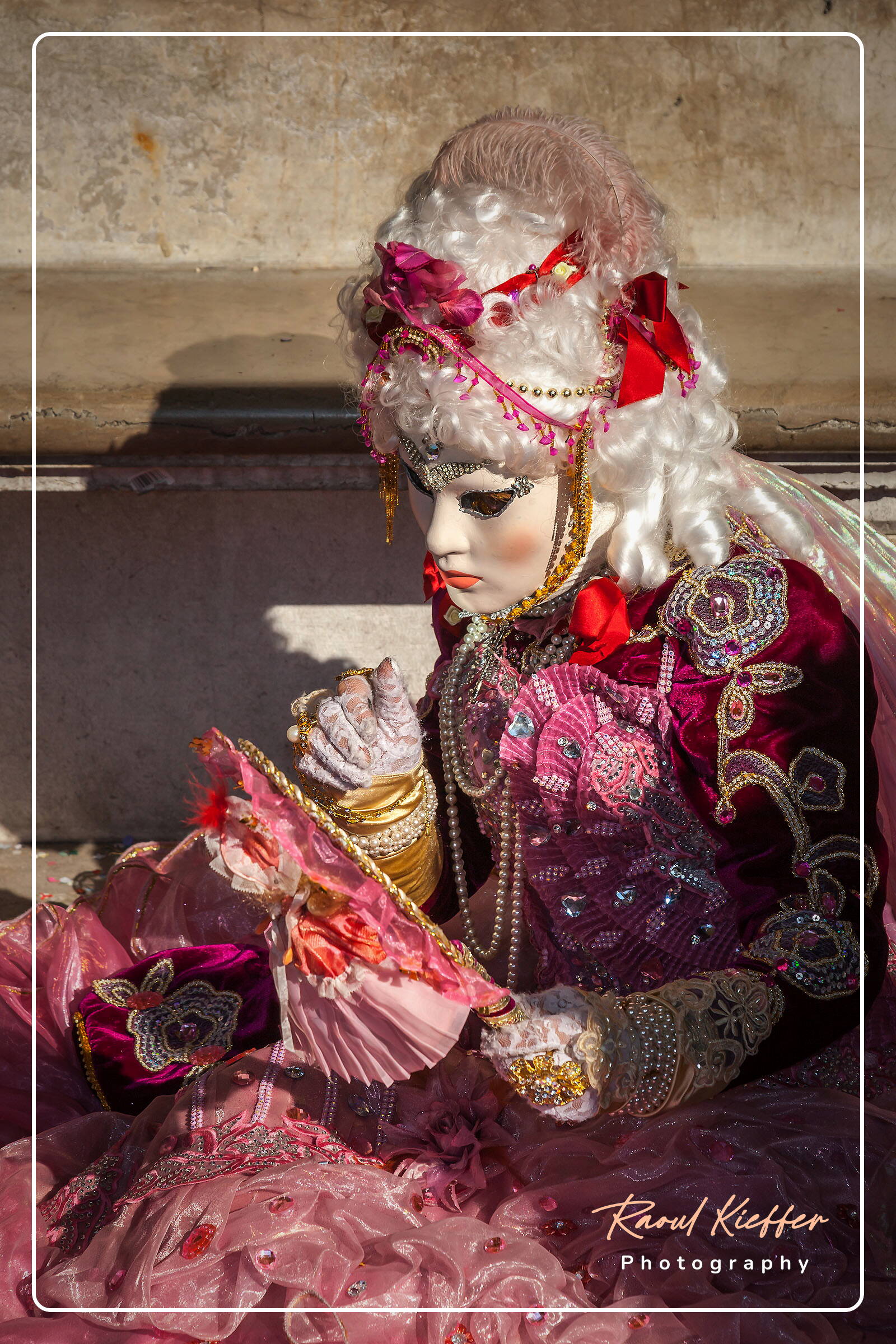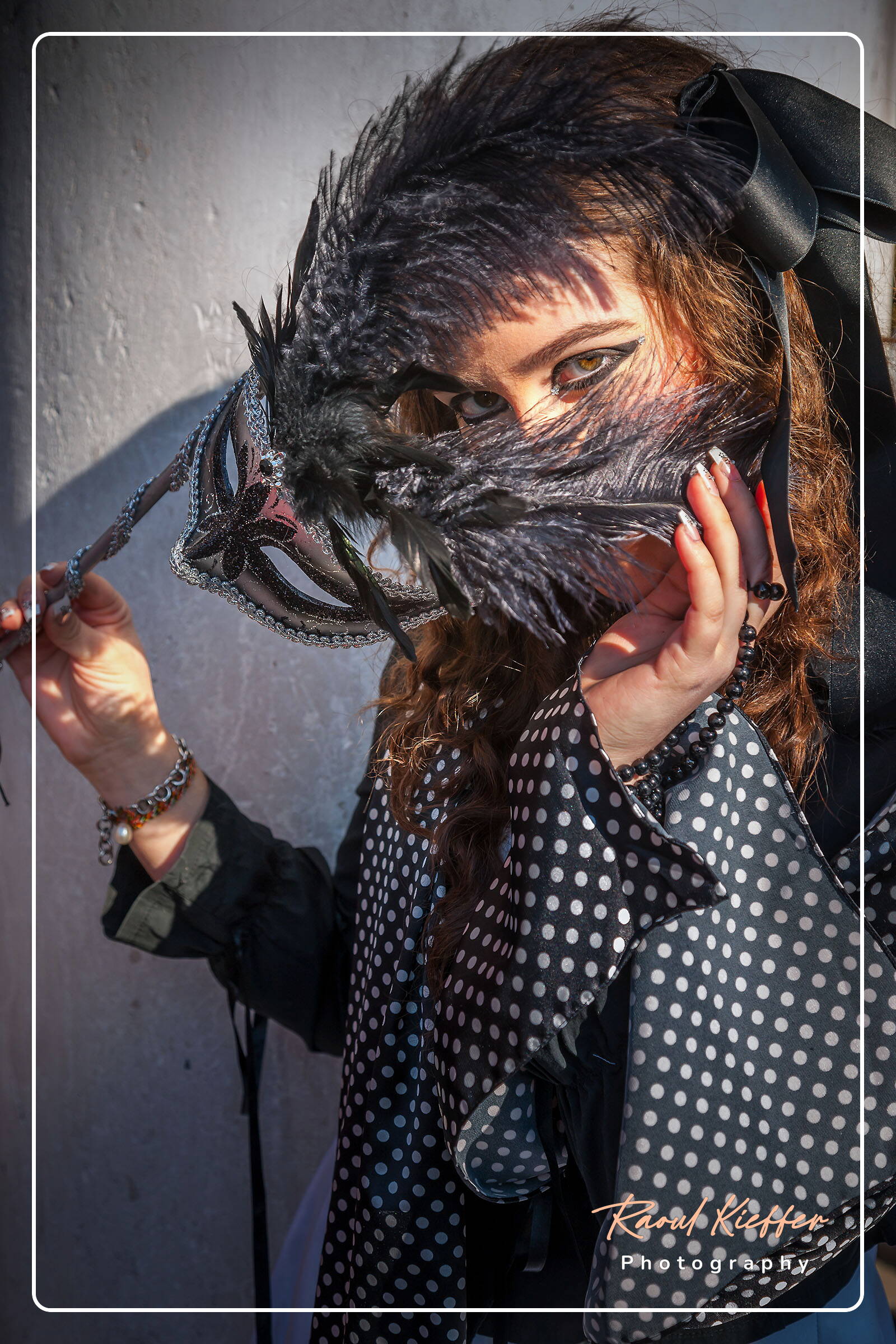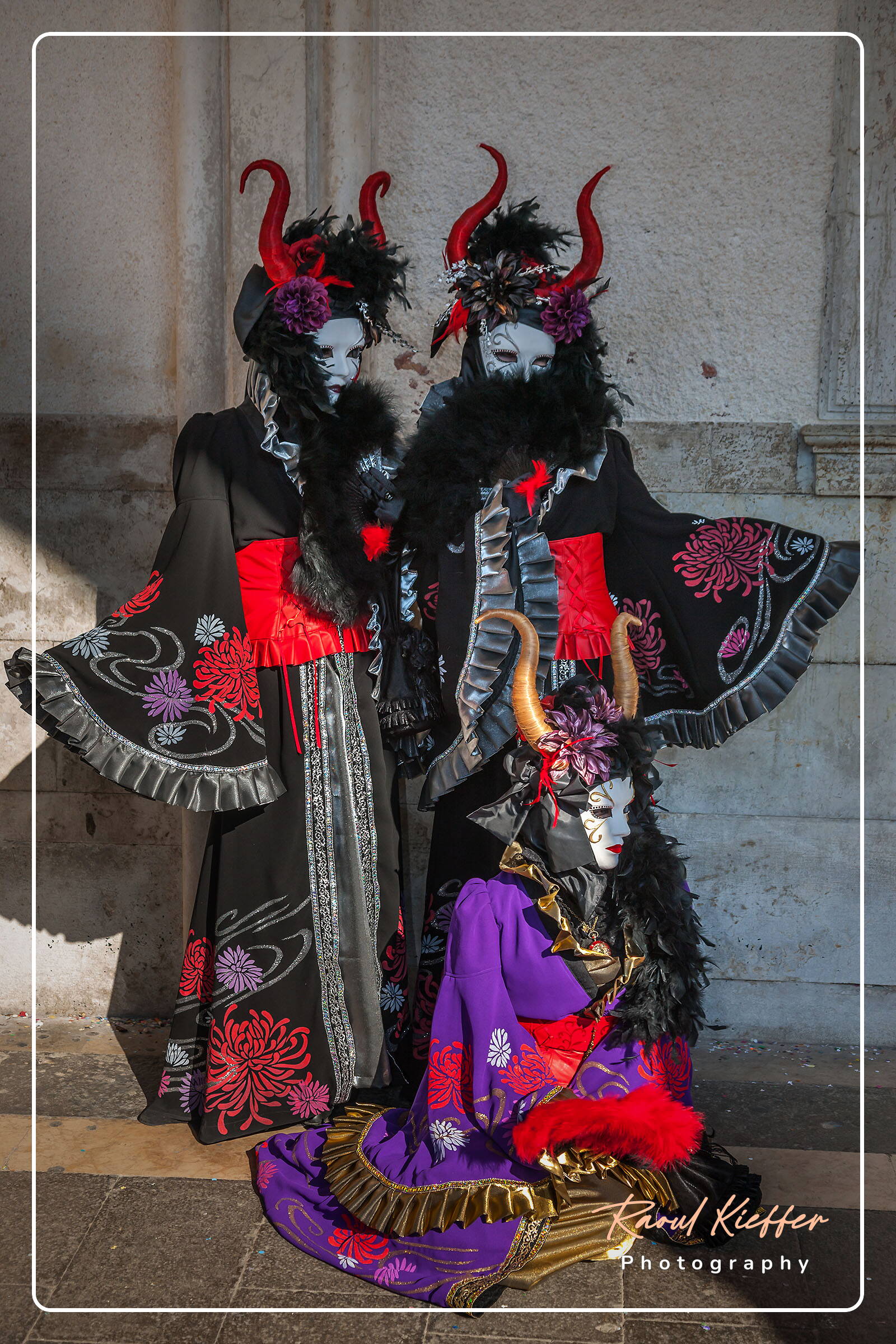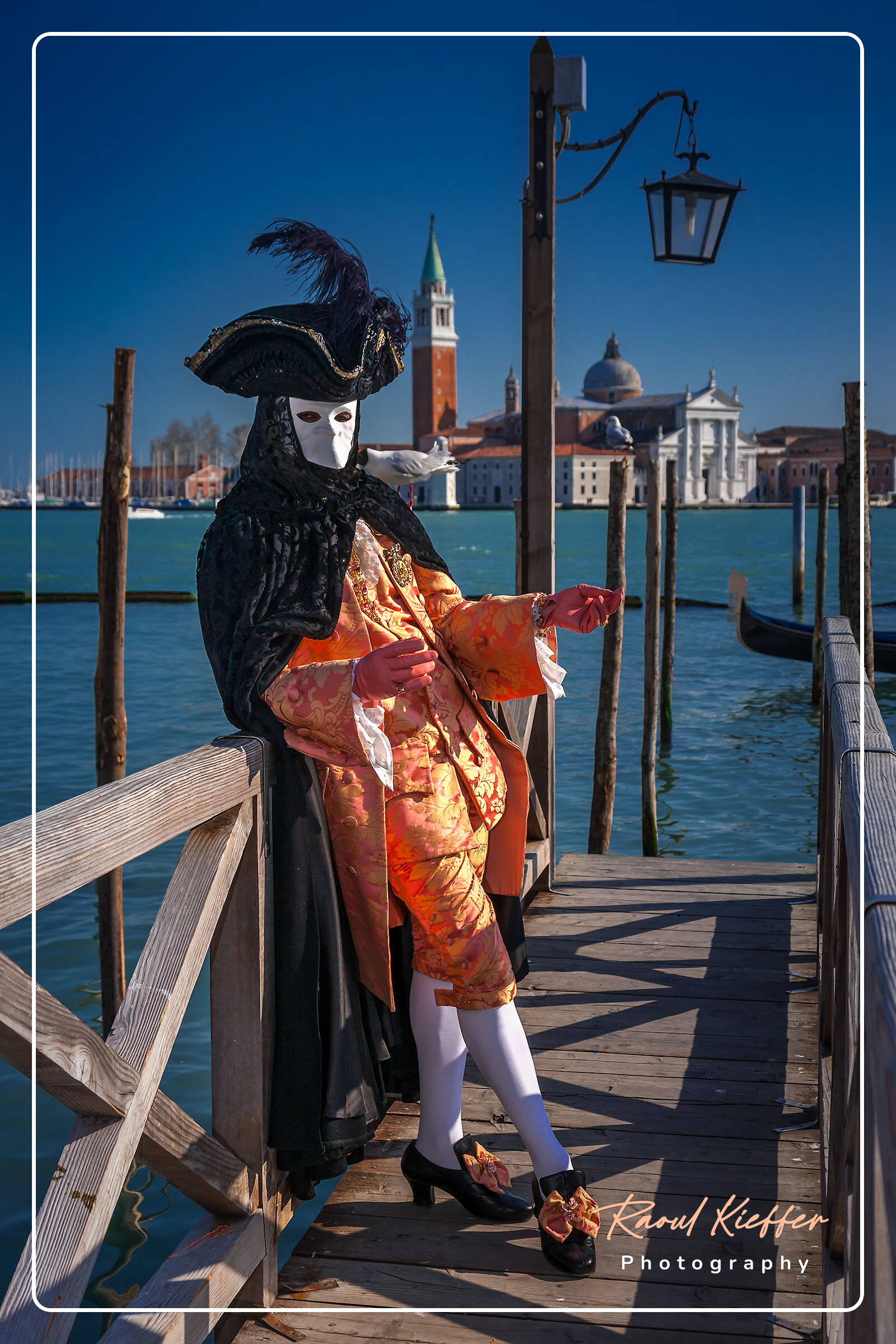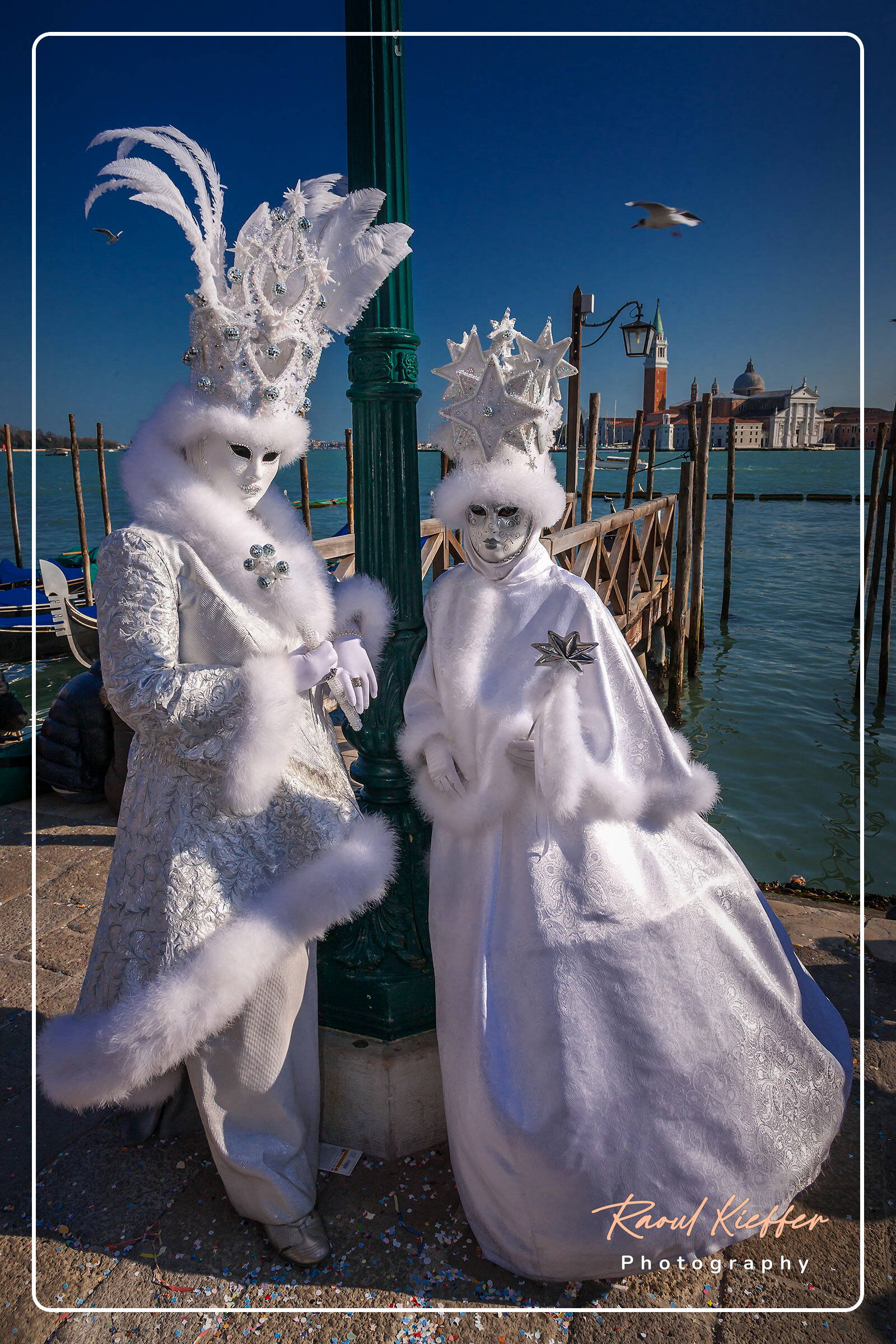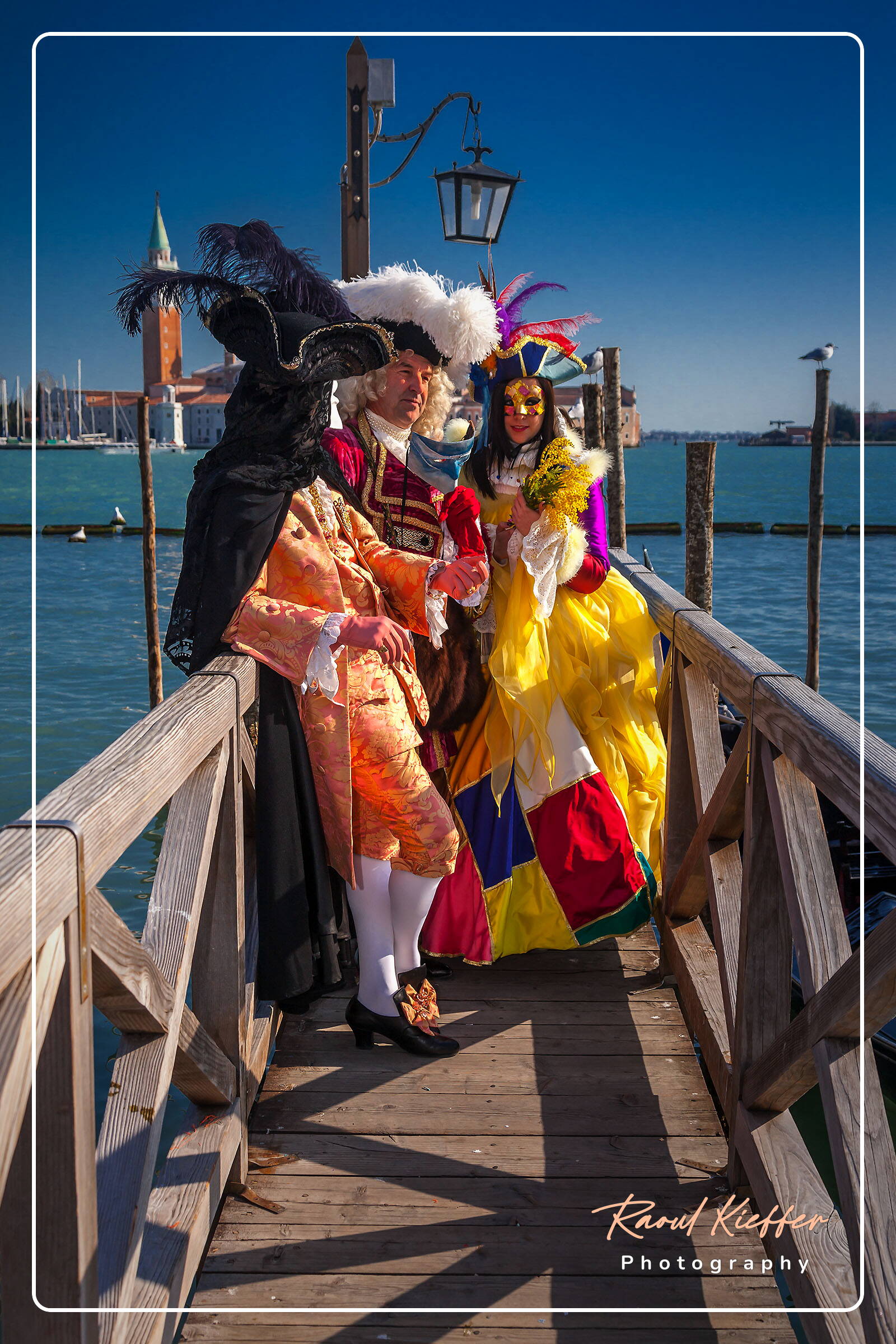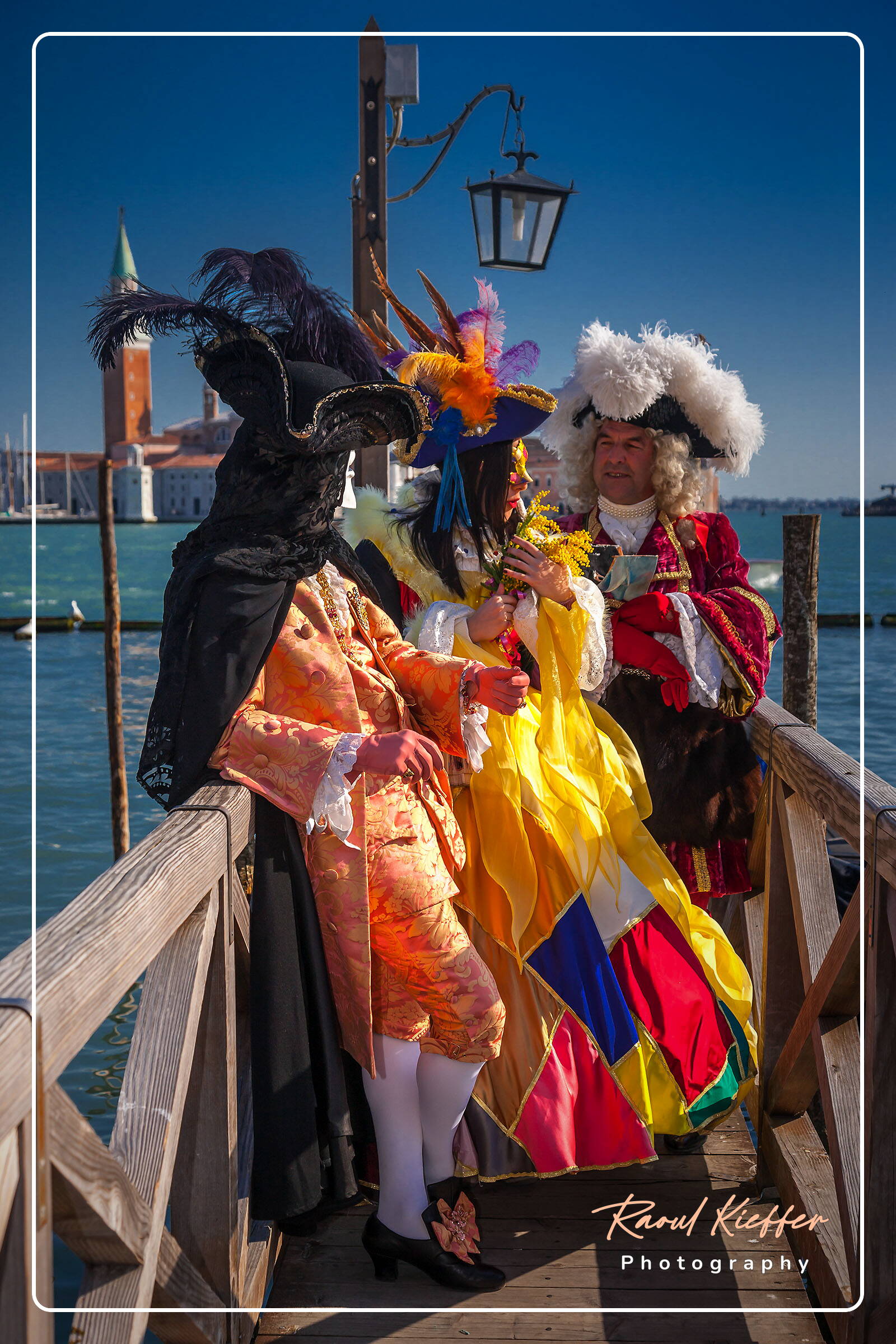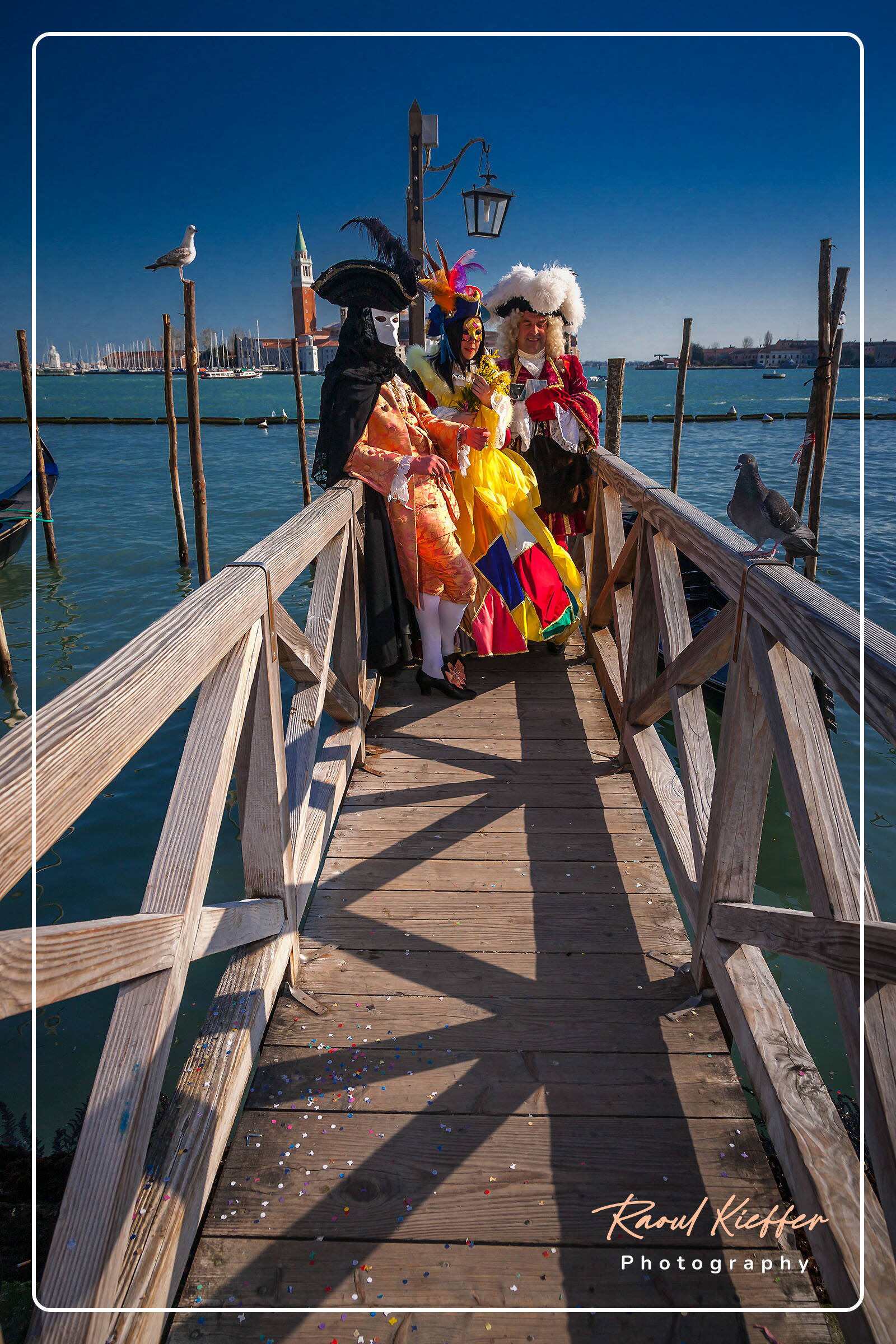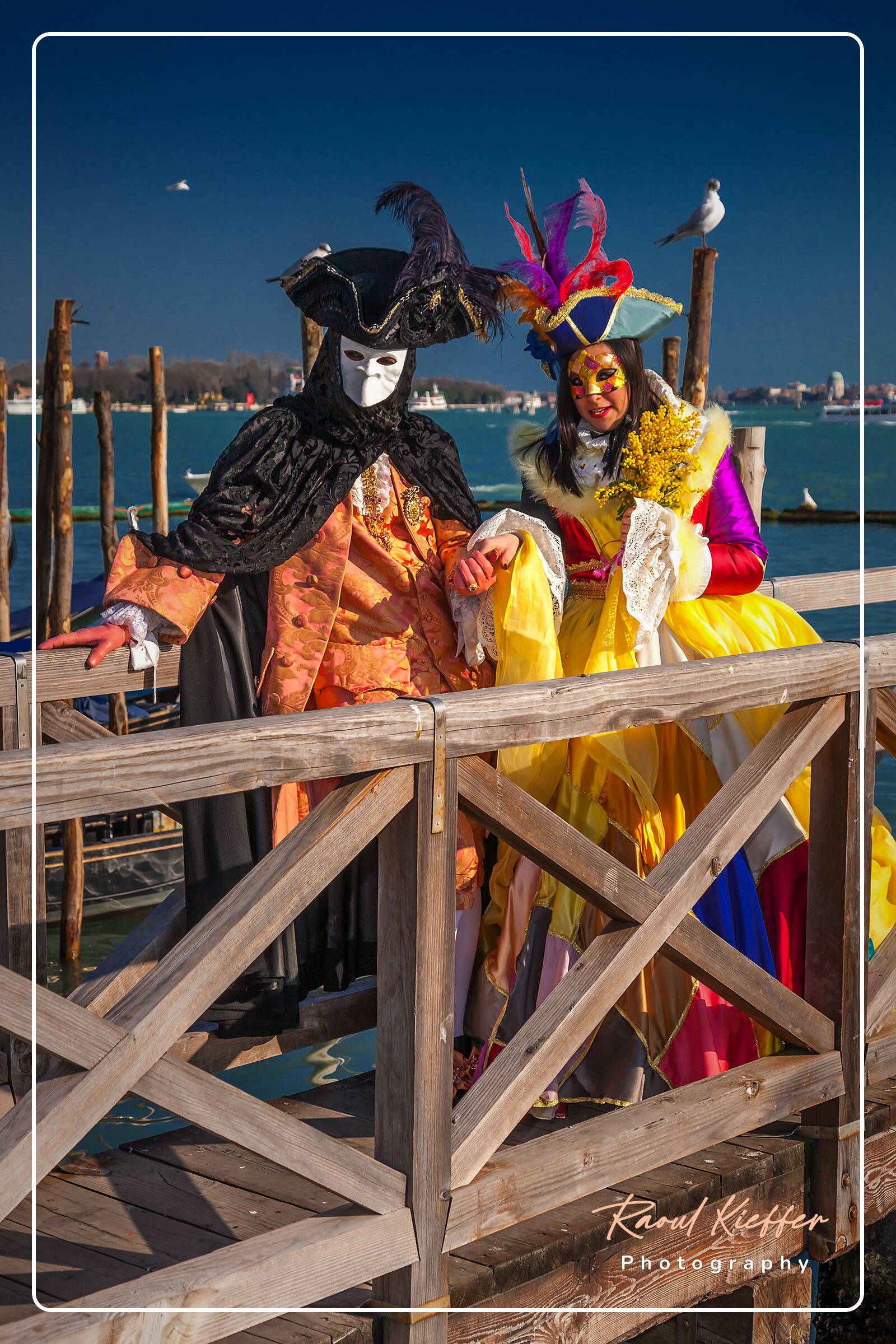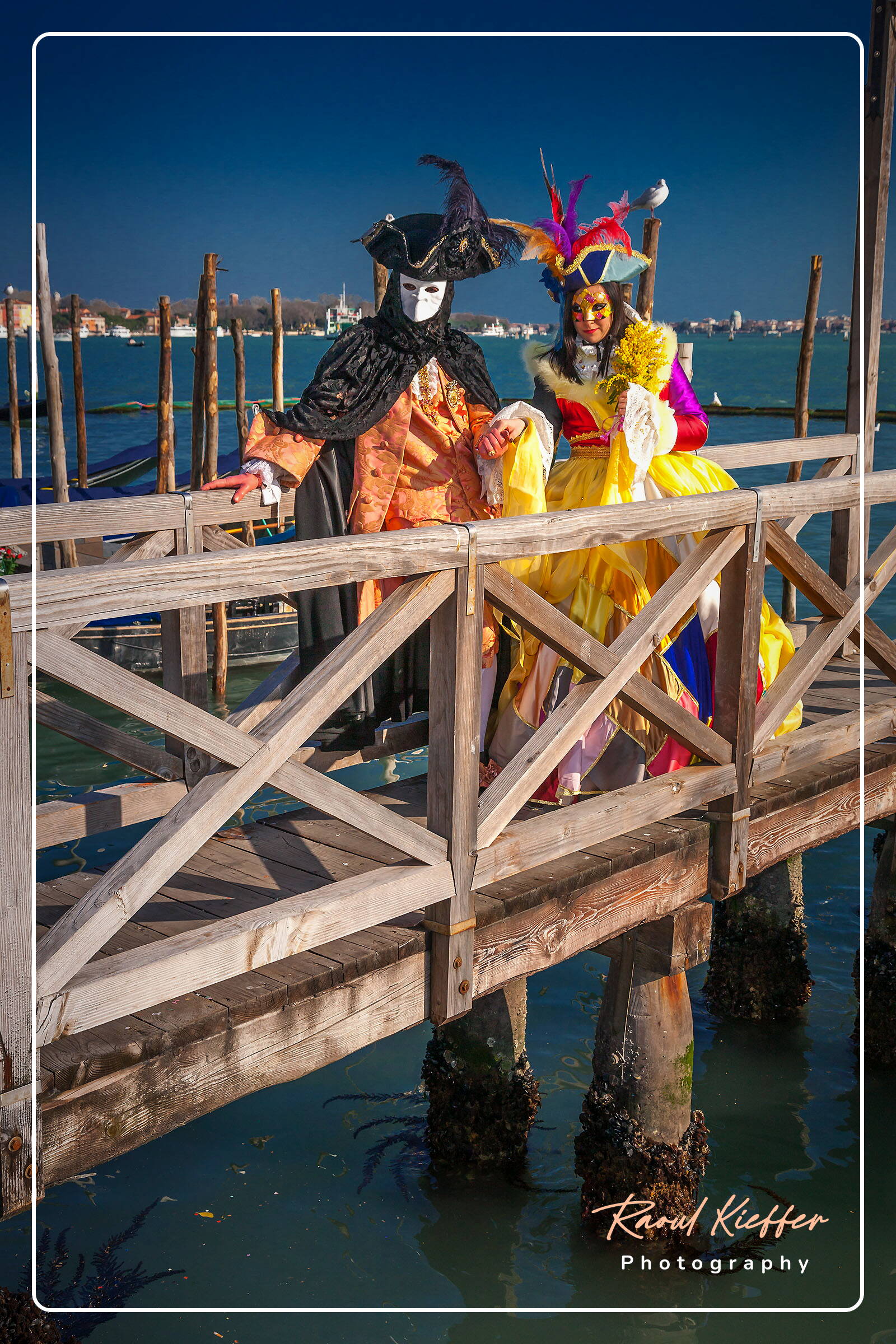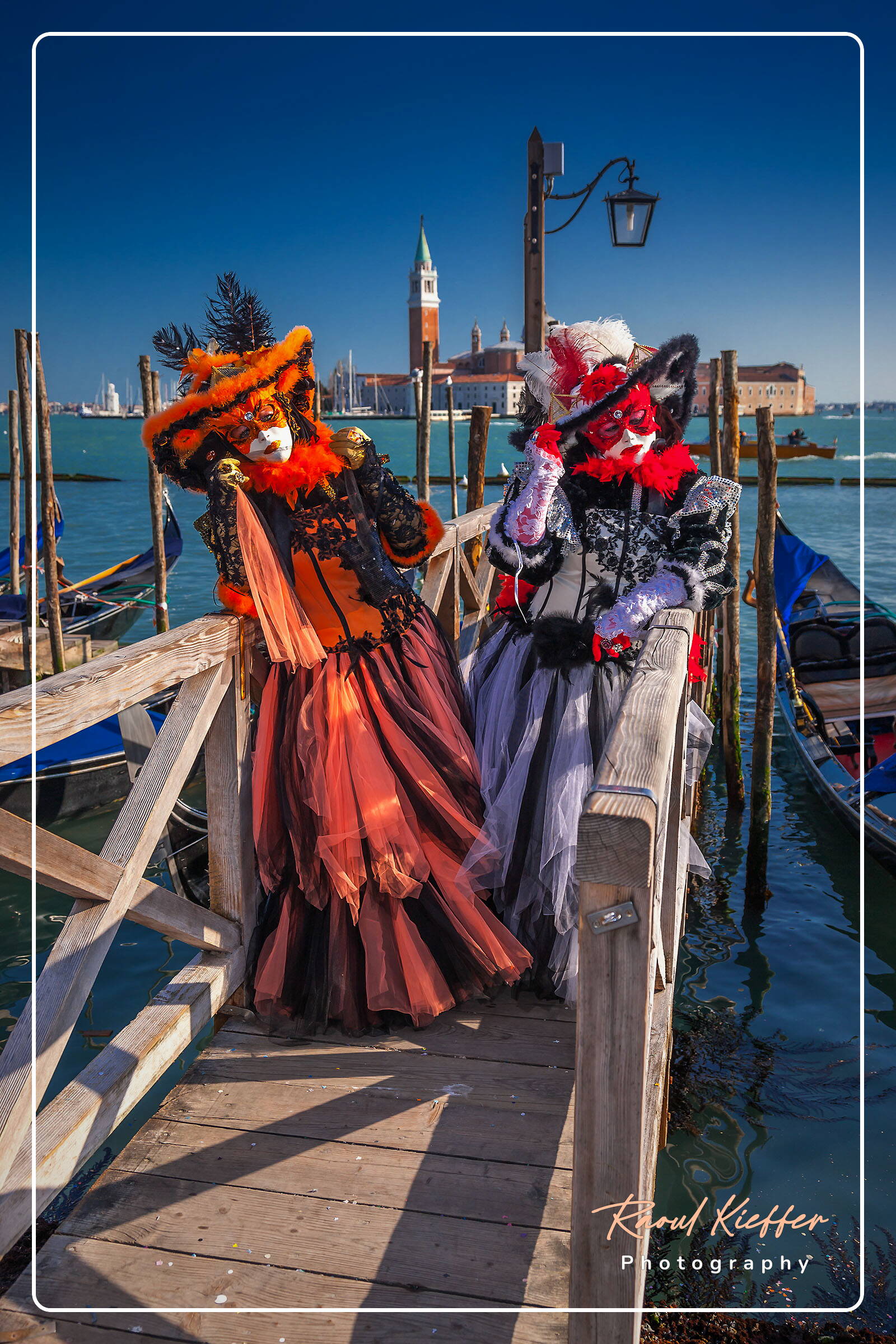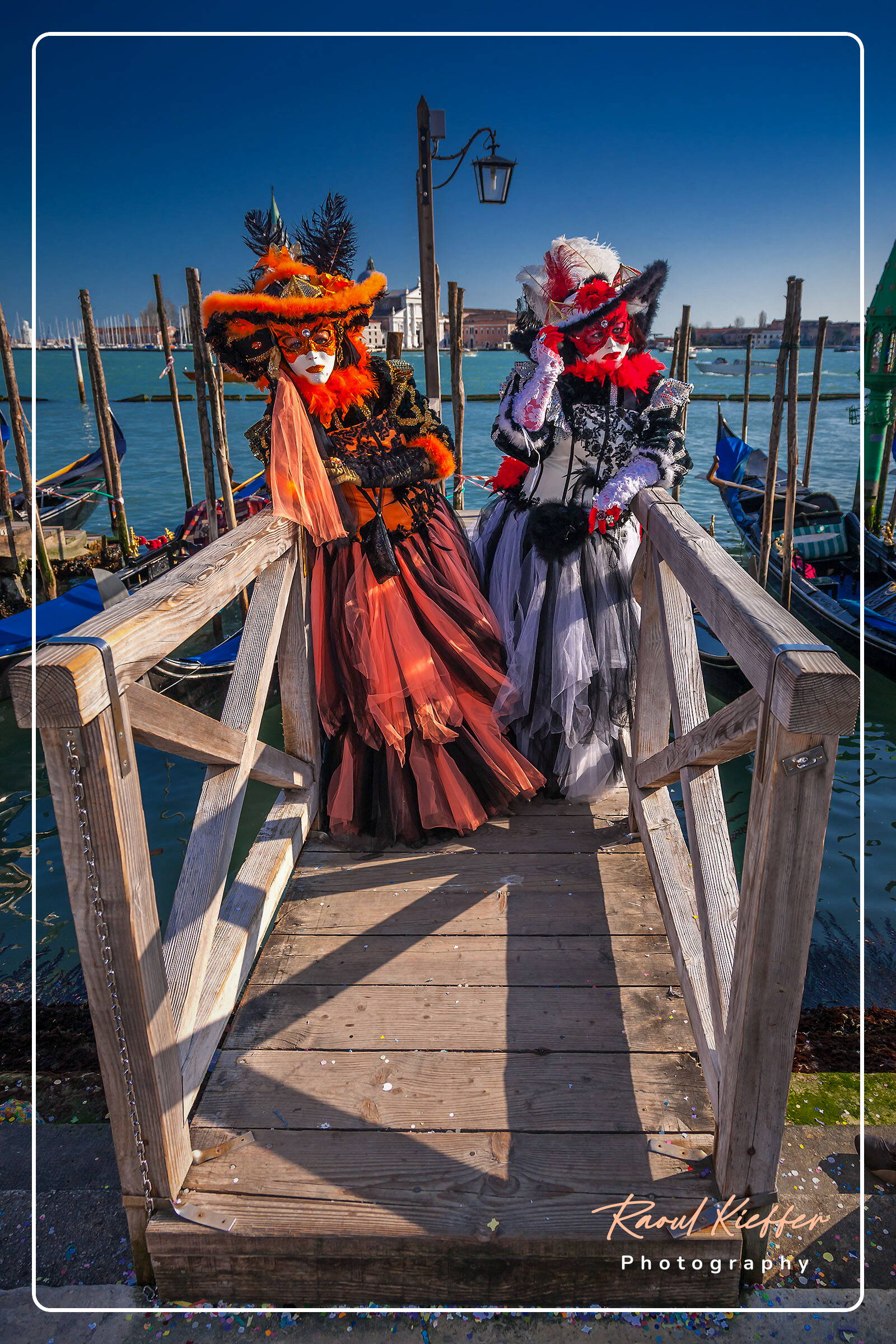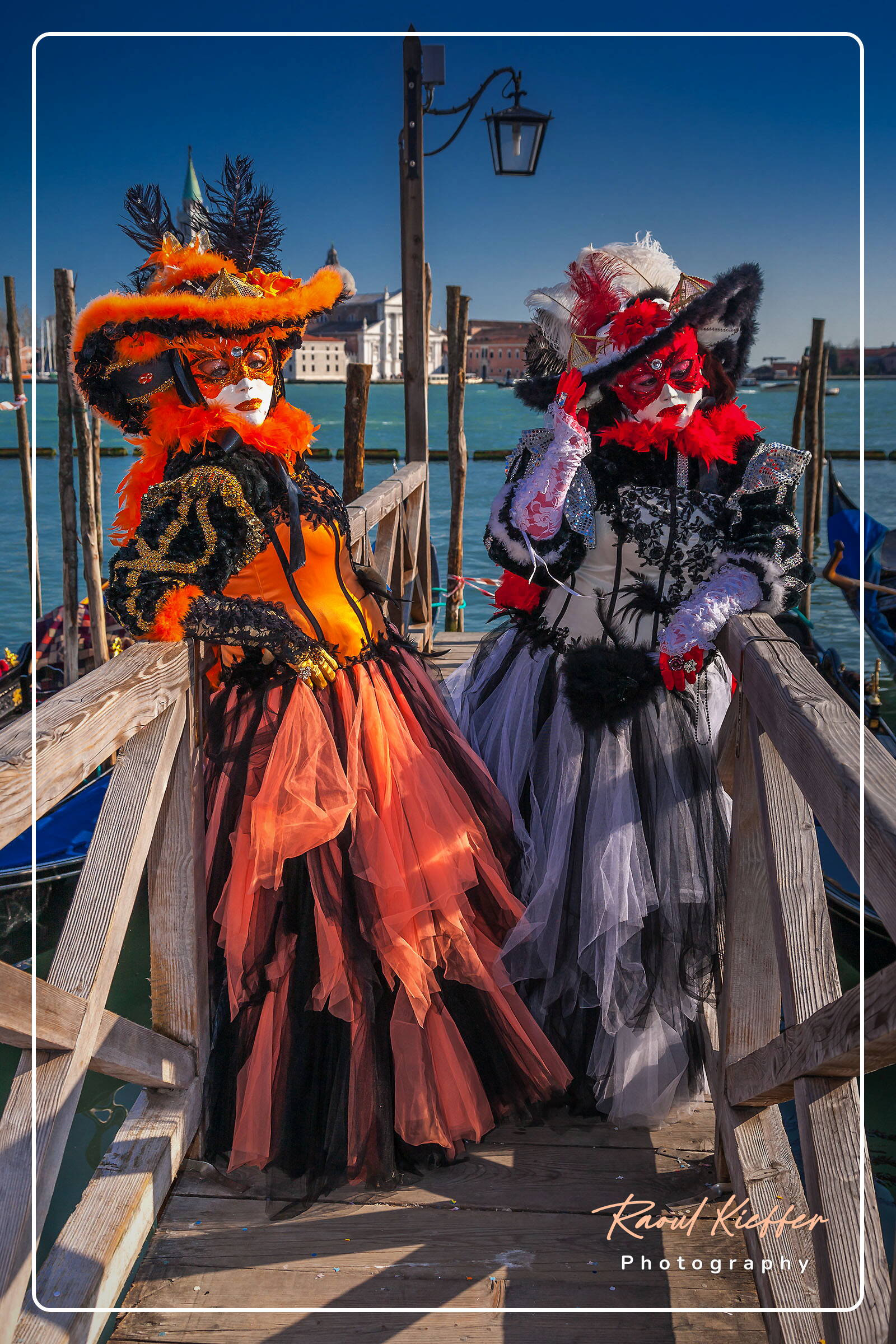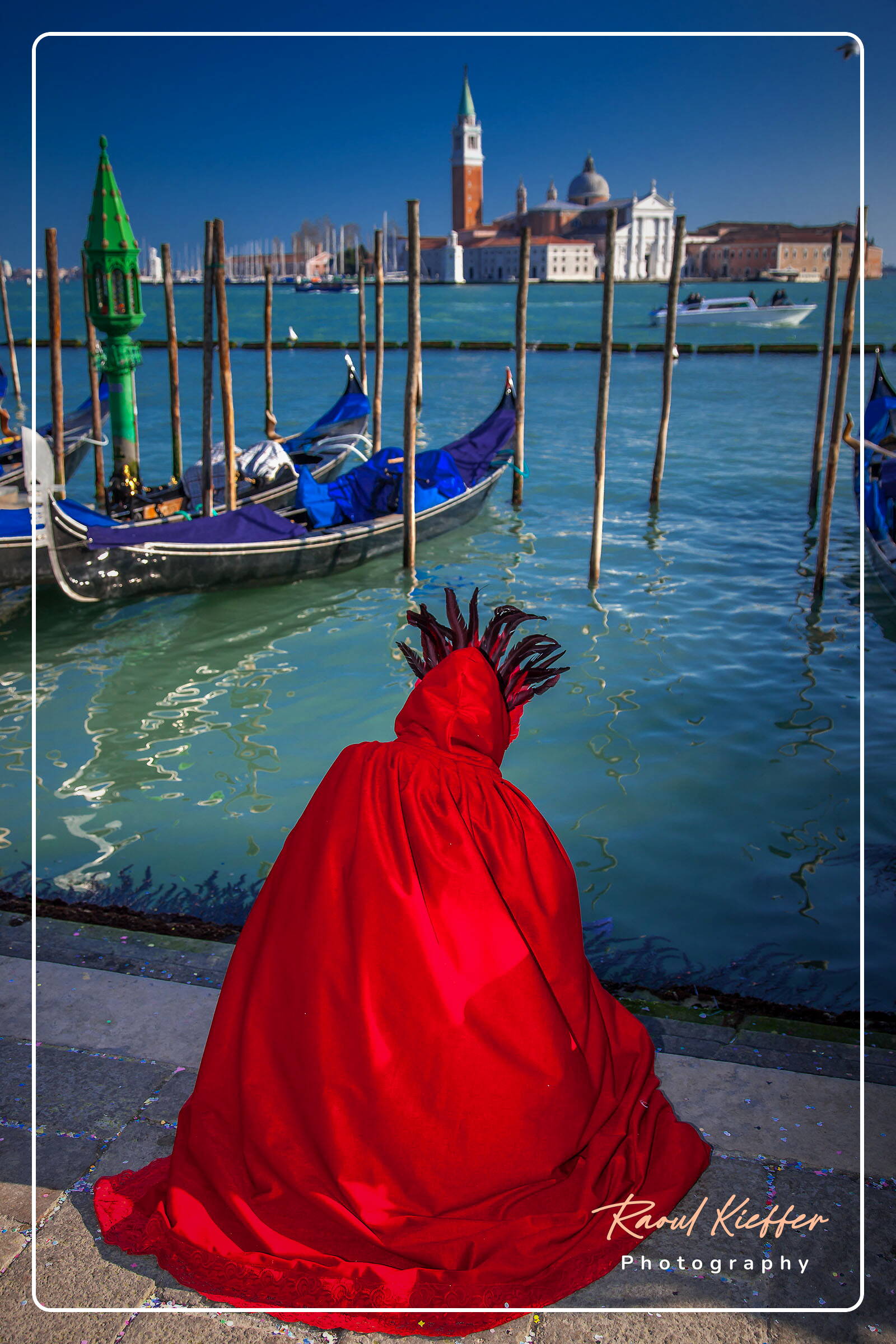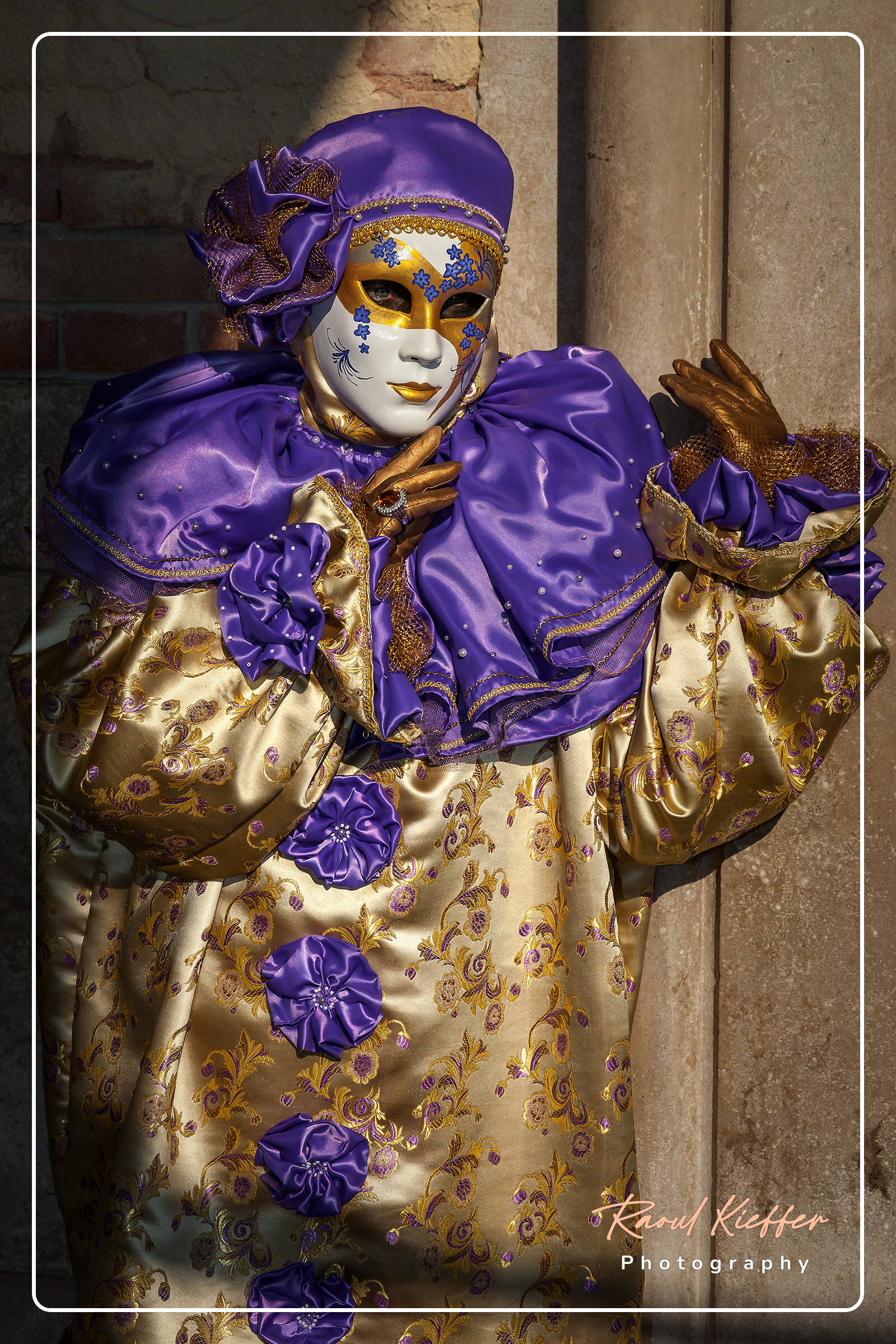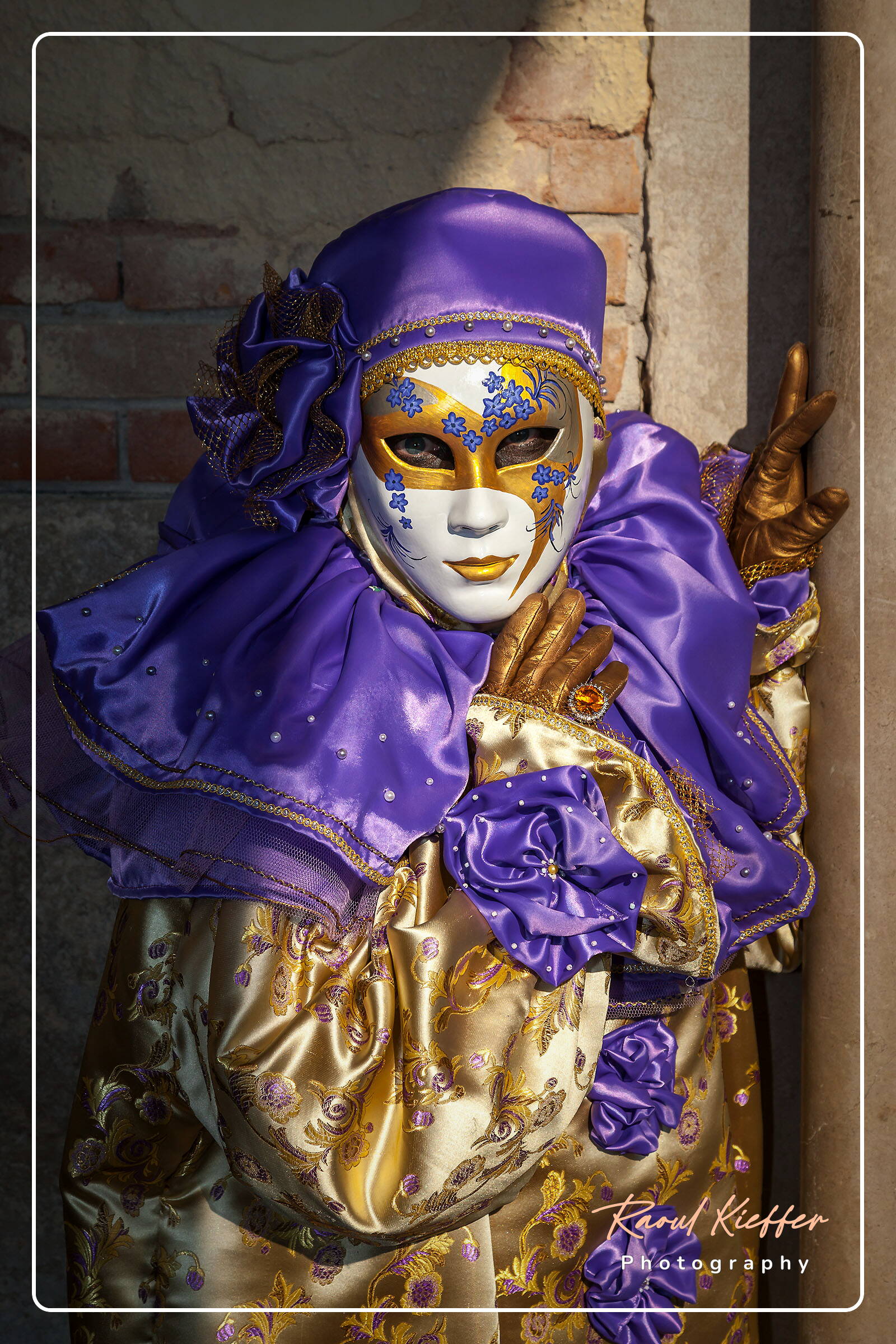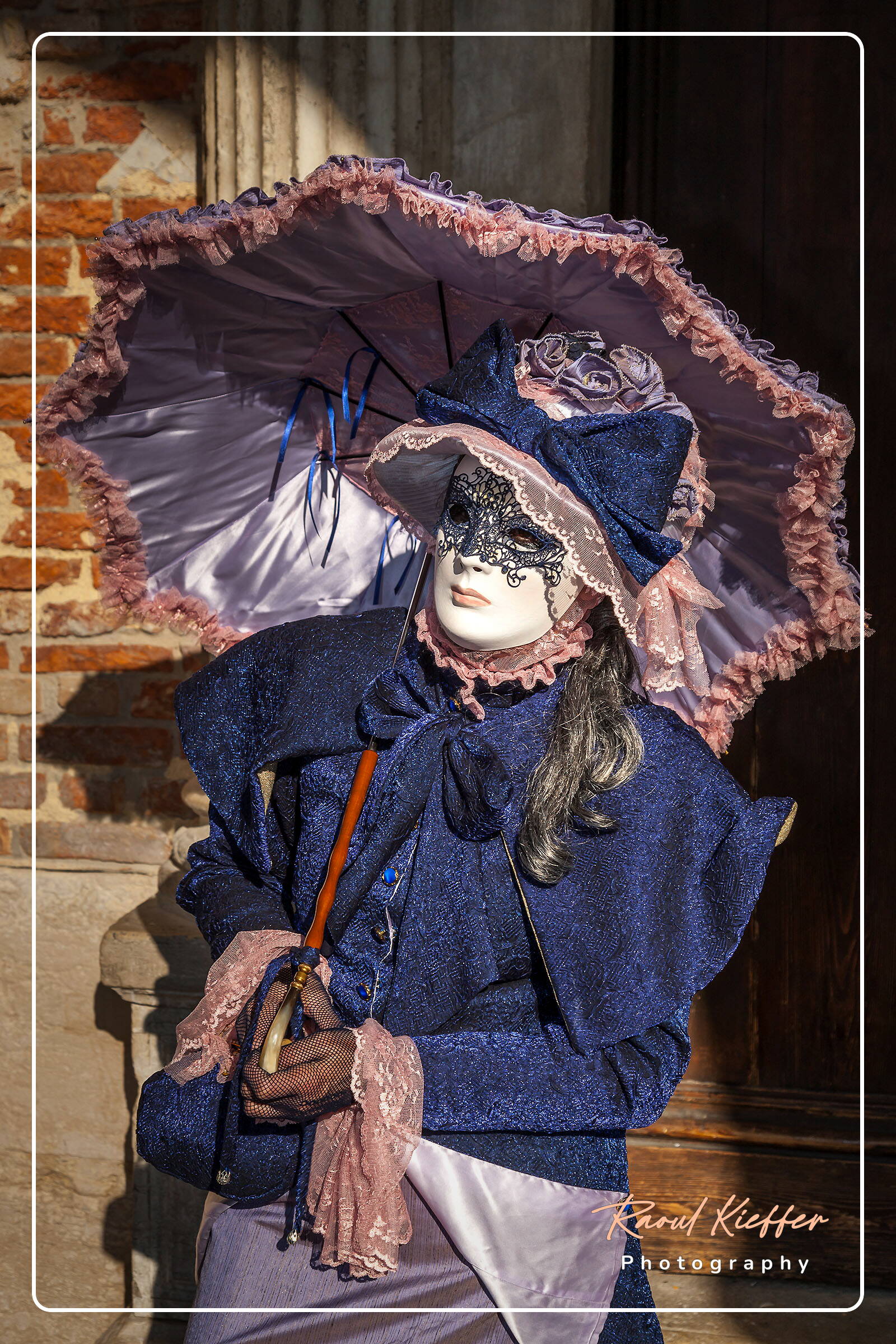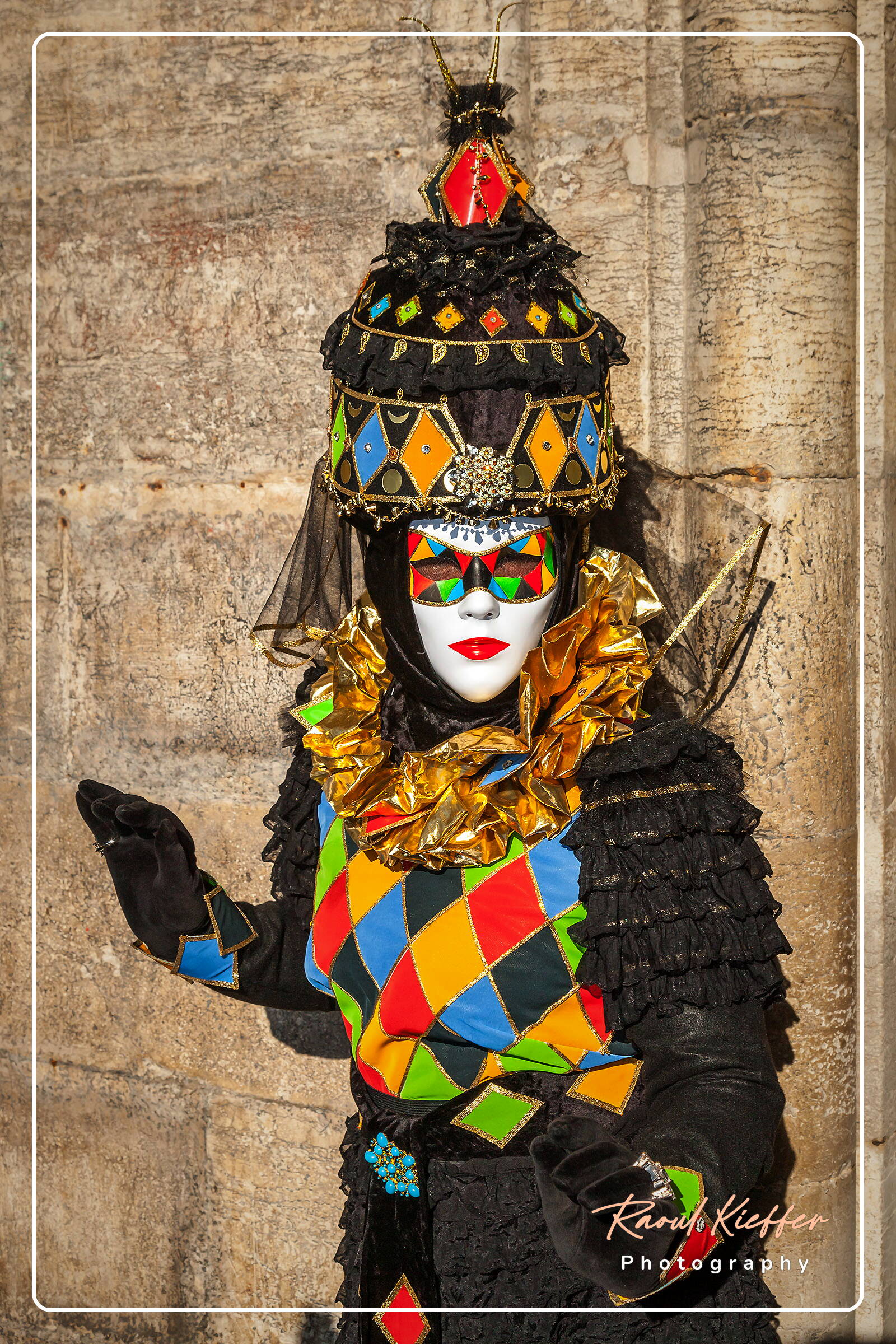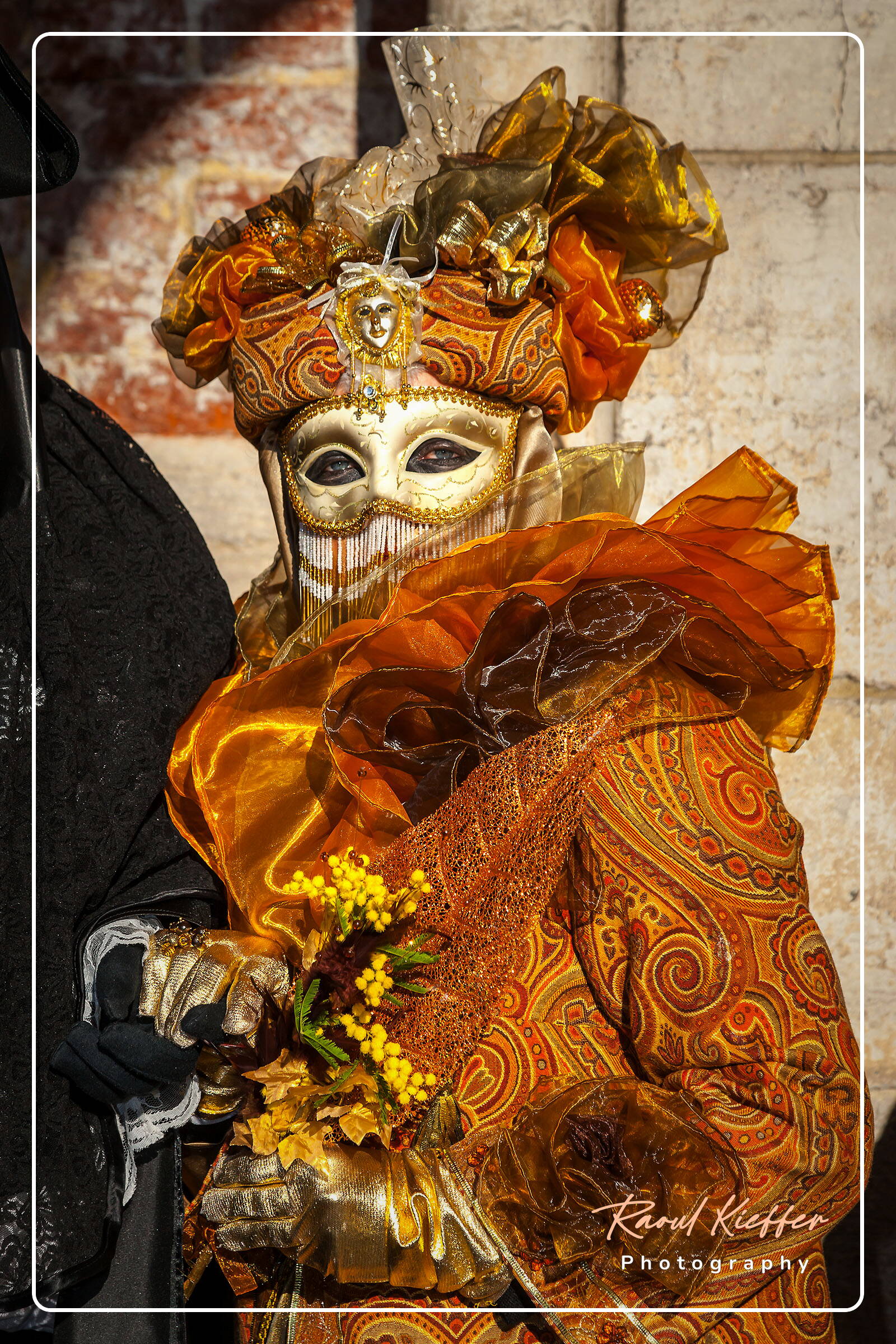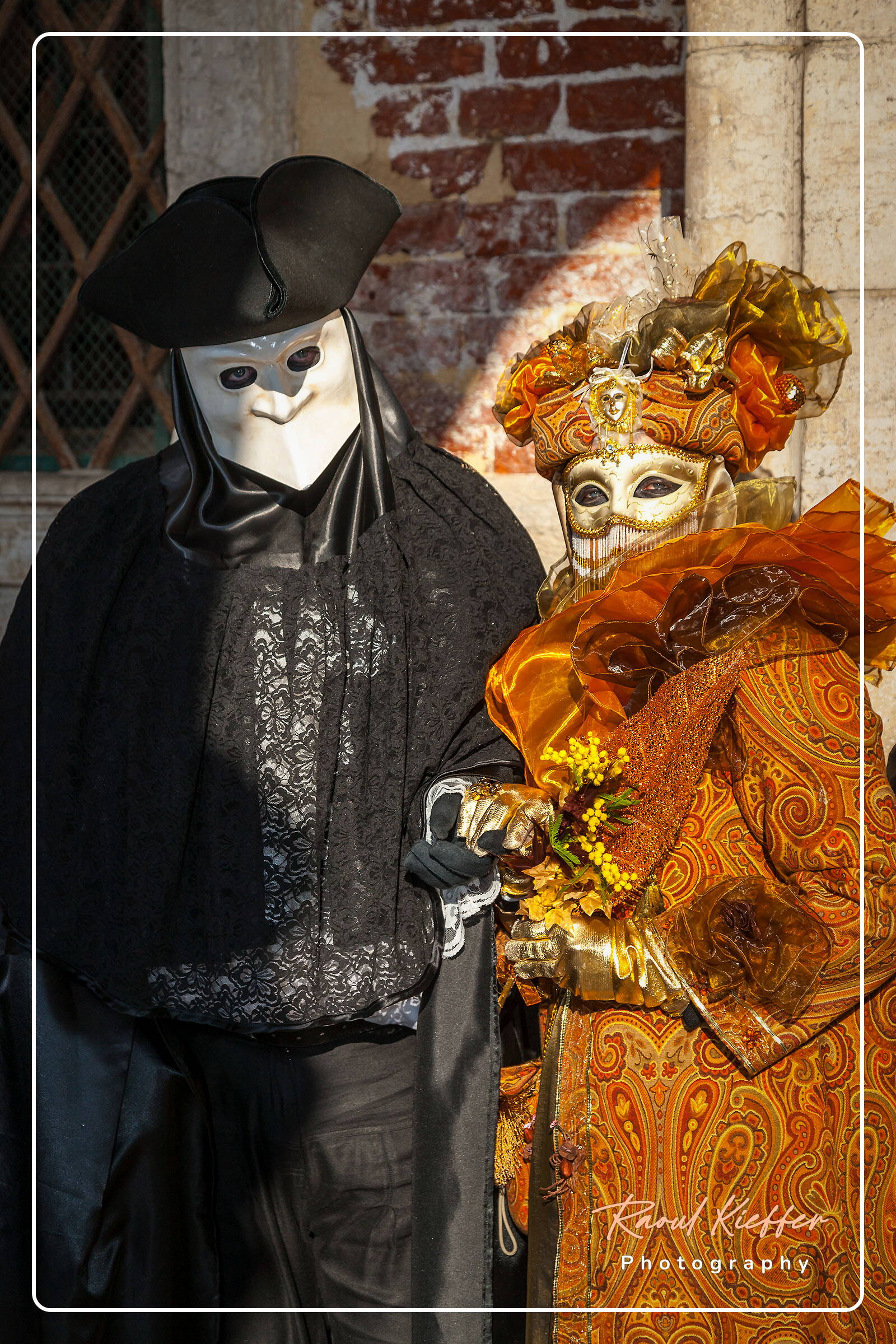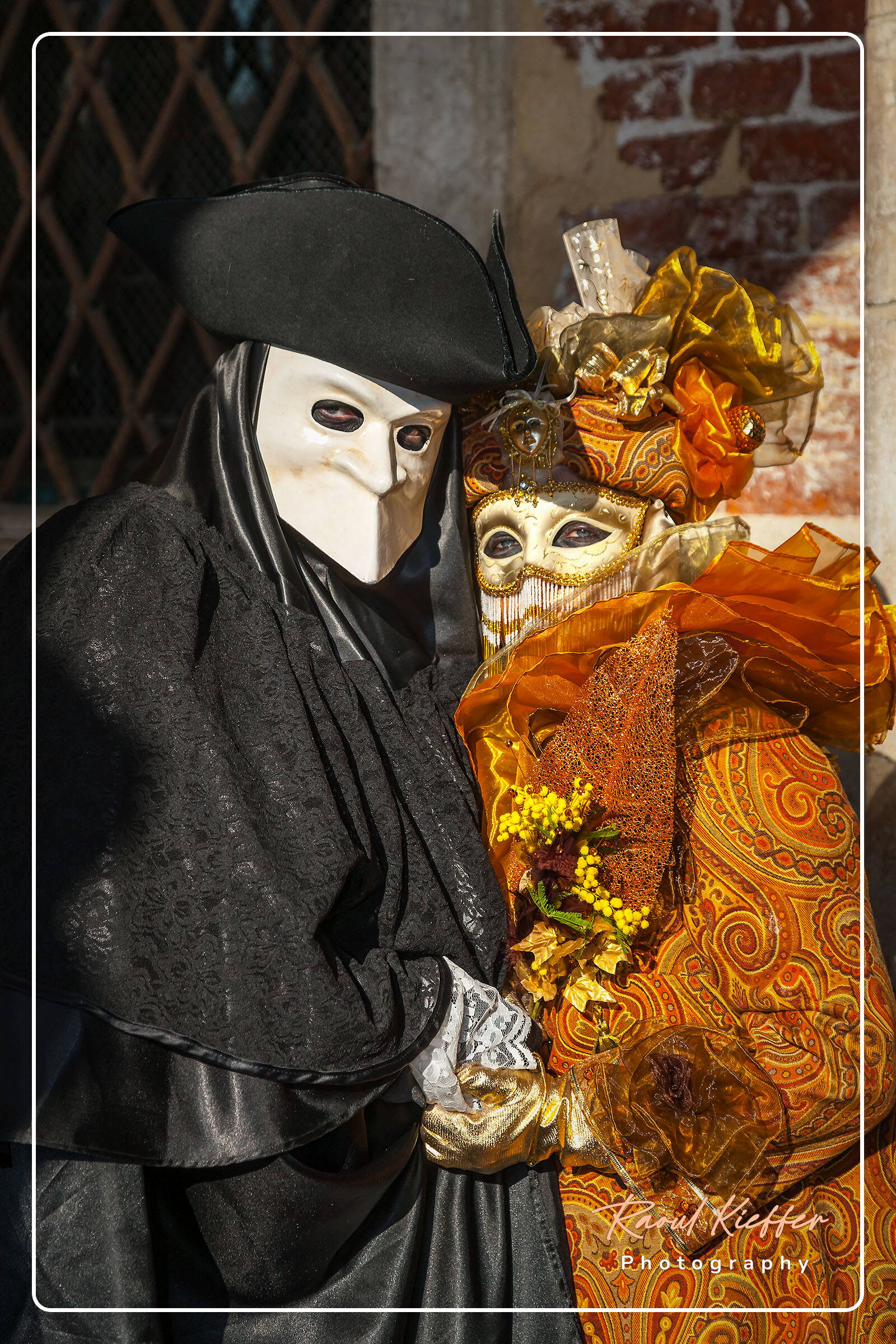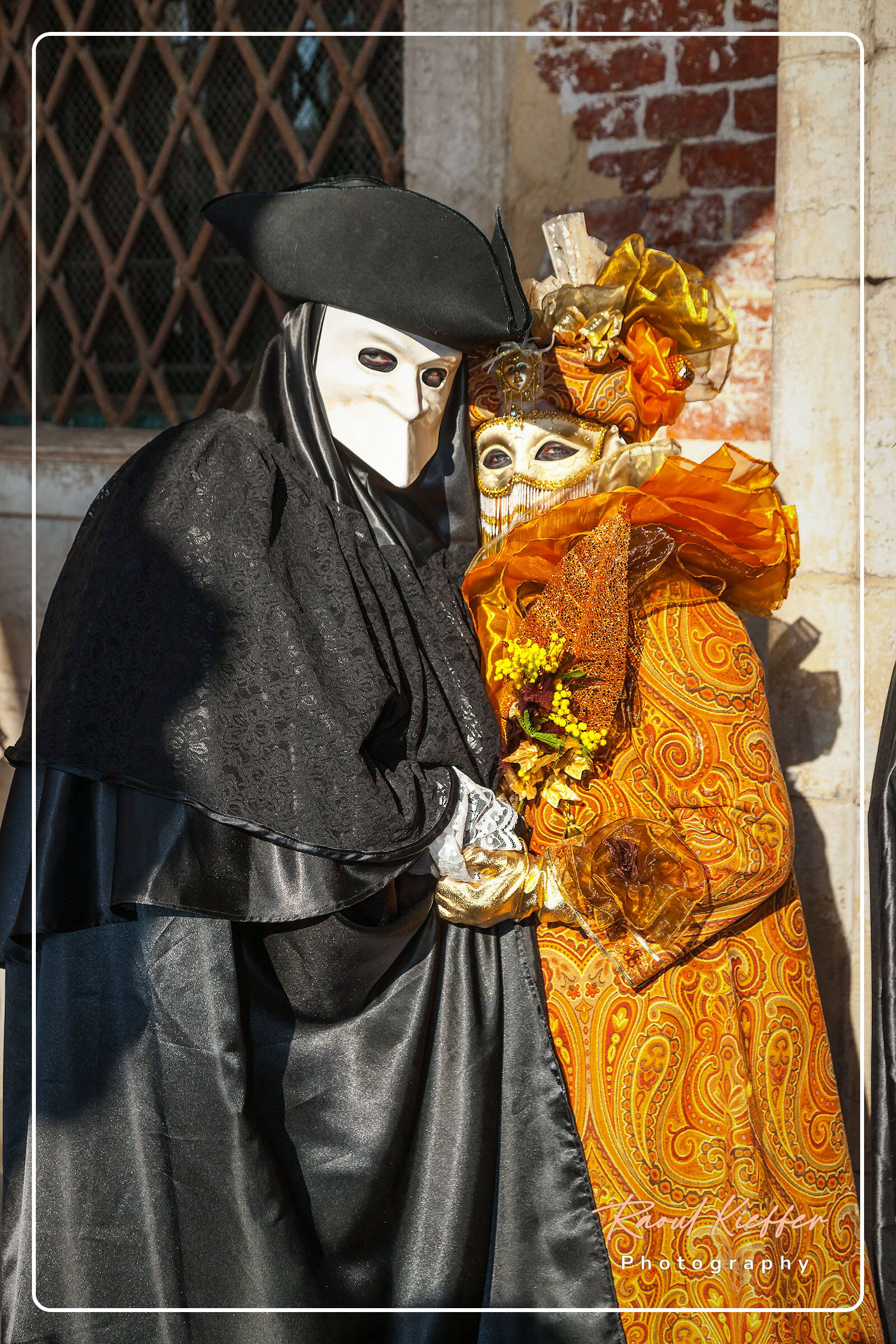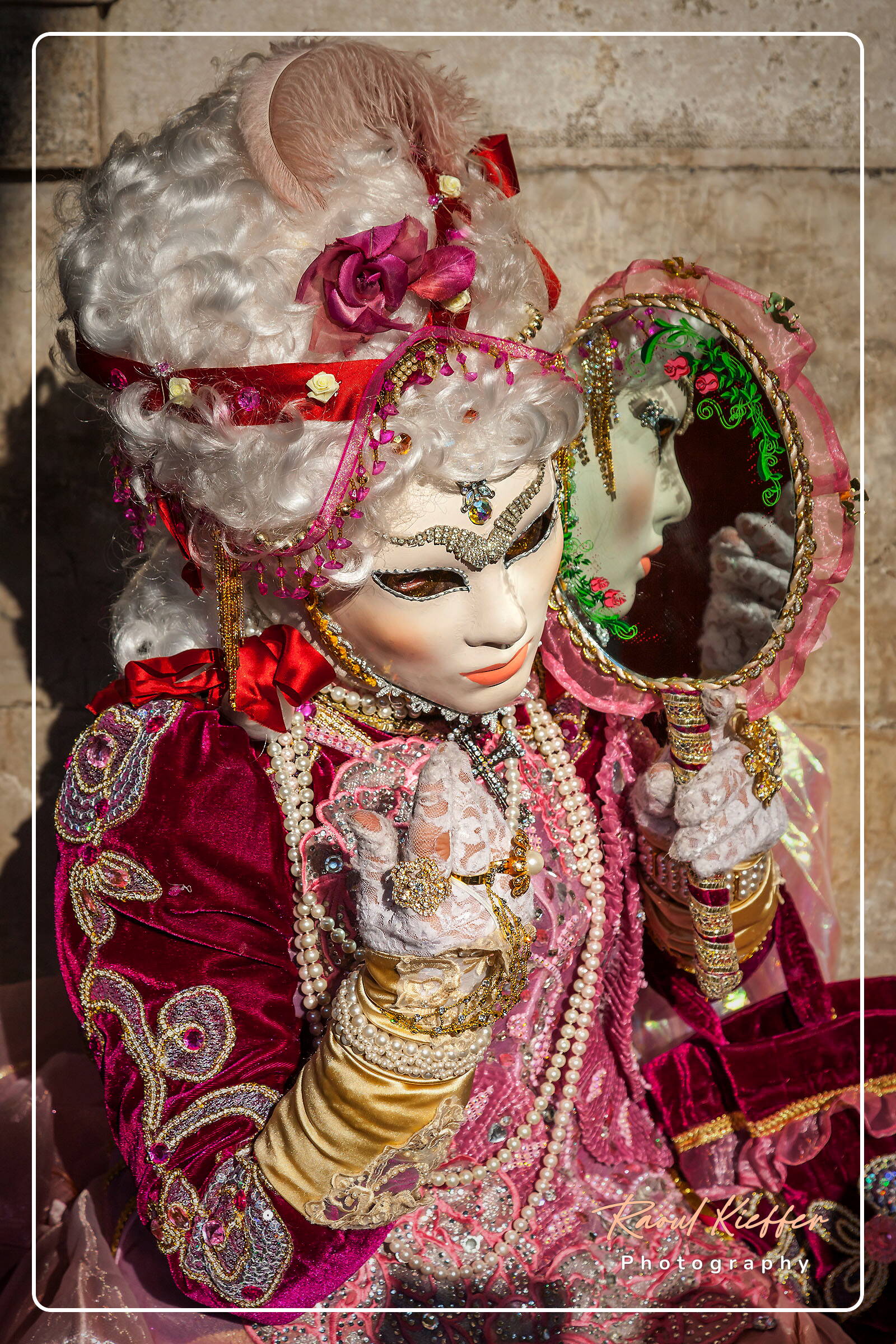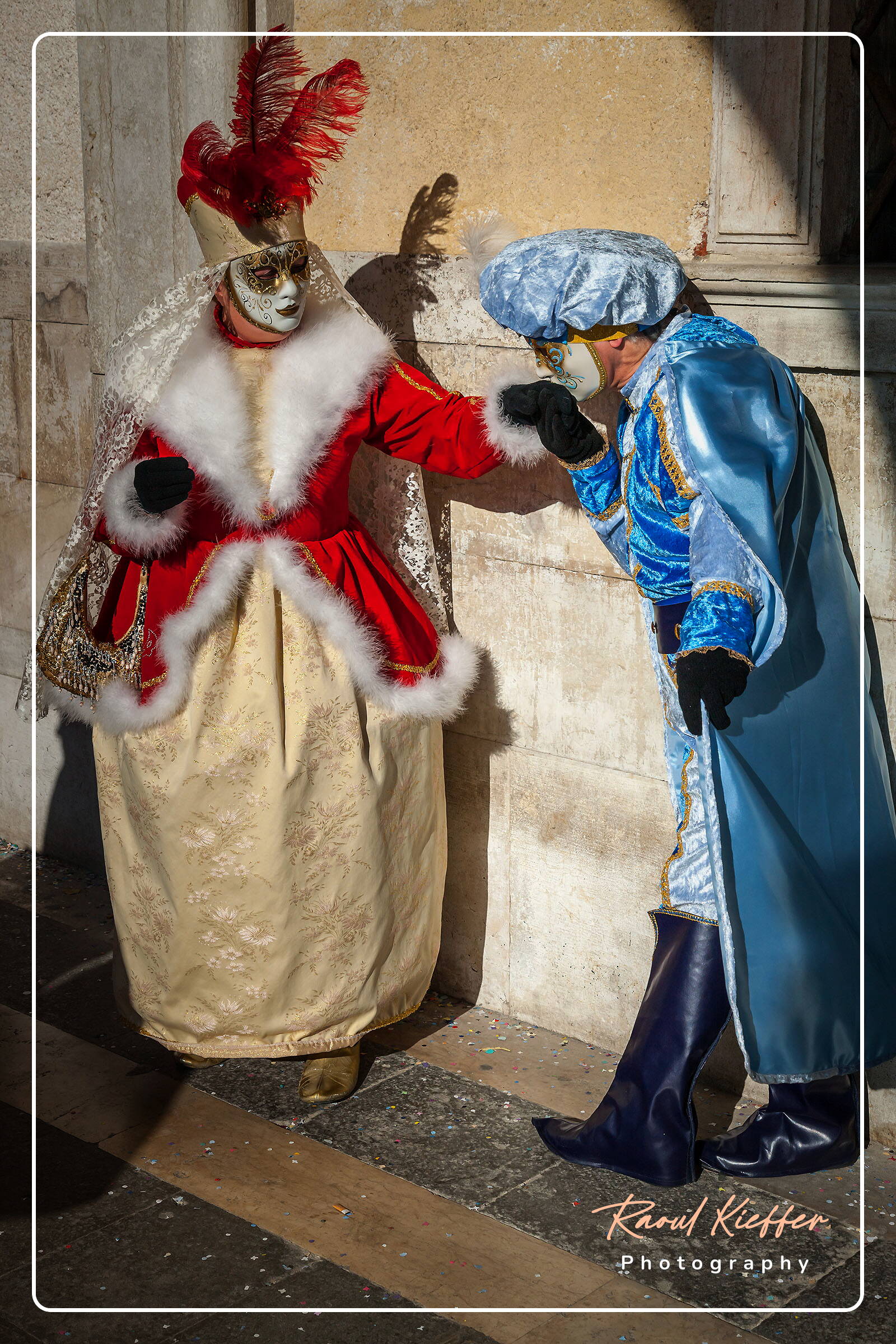 Size of original pictures: 5,616 x 3,744 pixels
Description
Masks have always been a central feature of the Carneval of Venice; traditionally people were allowed to wear them between the festival of Santo Stefano (December 26) and the start of the carnival season and midnight of Shrove Tuesday. As masks were also allowed at the Ascension and from October 5 to Christmas, people could spend a large proportion of the year in disguise. Maskmakers (Mascherari) enjoyed a special position in society, with their own laws and their own guild. Venetian masks can be made in leather or with the original glass technique. The original masks were rather simple in design and decoration and often had a symbolic and practical function. Nowadays, most of them are made with the application of gesso and gold leaf and are all hand-painted using natural feathers and gems to decorate.
See also
Click the picture to view more pictures of the sight
Coordinates: 45° 26′ 3″ N, 12° 20′ 21″ E
The Carneval of Venice (Carnevale di Venezia) is an annual festival, held in Venice, Italy. The Carnival starts around two weeks before Ash Wednesday and ends on Shrove Tuesday (Fat Tuesday or Mardi Gras). Carnival started as a time for… [Read more]
Coordinates: 45° 26′ 3″ N, 12° 20′ 21″ E
Venice historically was the capital of the Venetian Republic. The city stretches across 117 small islands in the Venetian Lagoon along the Adriatic Sea in north-east Italy. The saltwater lagoon stretches along the shoreline between the… [Read more]
Google Maps
Javascript must be on to view the Google Map
Related links