Overview
The Hashemite Kingdom of Jordan (المملكة الأردنّيّة الهاشميّة), an Arab country in Southwest Asia, is spanning the southern part of the Rub Al Kali down to the Gulf of Aqaba. A large part of Jordan is covered by deserts (like the Wadi… [Read more]
Thanks for your visit. If you experience any problem viewing my site or have some feedback, suggestions, please contact me under ✉ feedback@raoul-kieffer.net. Thanks in advance, this will help me to improve my site.
List of sights
Click the picture to view more pictures of the sight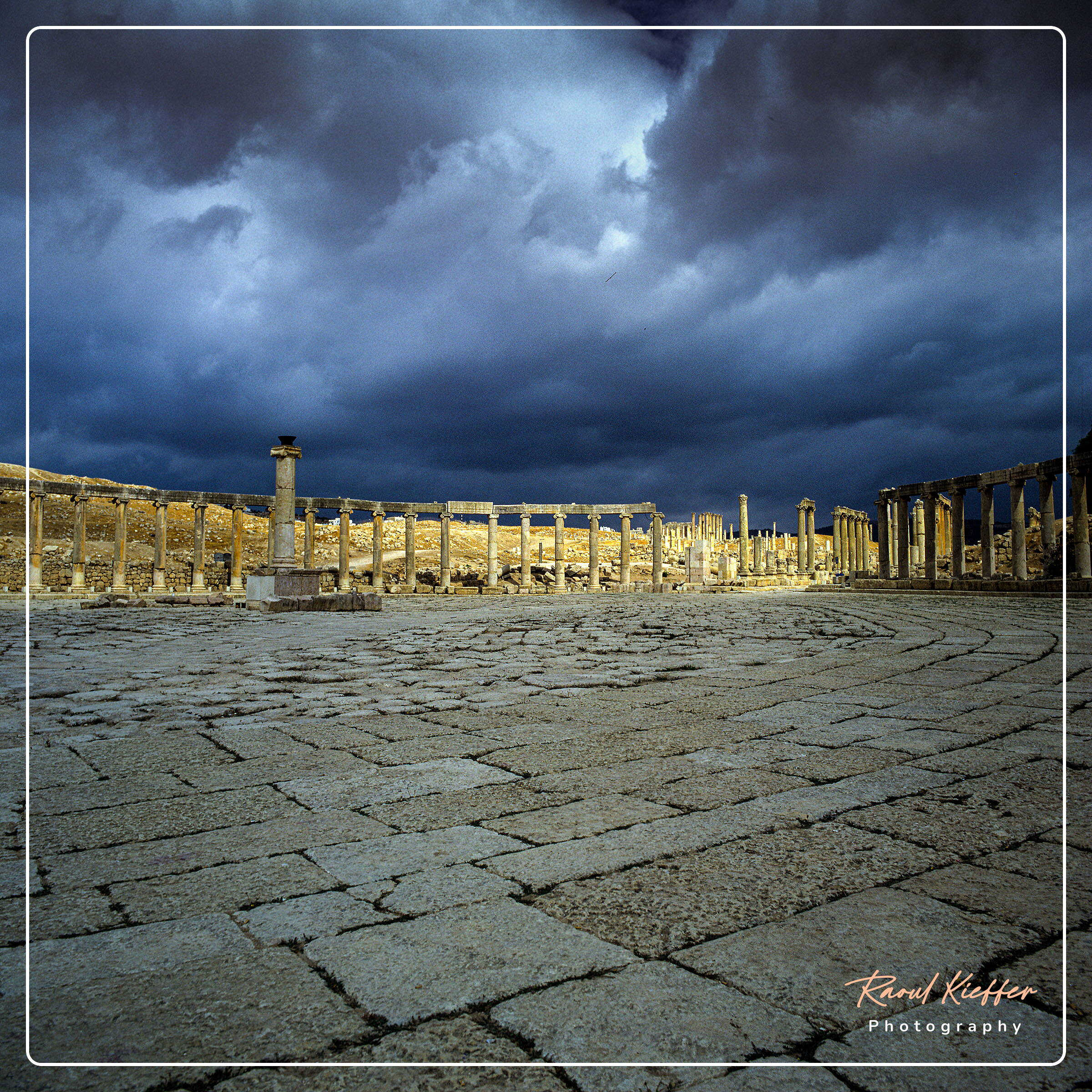 Coordinates: 32° 16′ 39″ N, 35° 53′ 27″ E
Jerash, the Gerasa of Antiquity, is the capital and largest city of Jerash Governorate, which is situated in the north of Jordan, 48 km north of the capital Amman towards Syria. The history of the city is a blend of the Greco-Roman… [Read more]
Coordinates: 30° 19′ 21″ N, 35° 27′ 6″ E
Petra, originally known to the Nabataeans as Raqmu, is a historical and archaeological city in southern Jordan. The city is famous for its rock-cut architecture and water conduit system. Another name for Petra is the Rose City due to… [Read more]
Coordinates: 29° 32′ 13″ N, 35° 25′ 14″ E
Wadi Rum also known as The Valley of the Moon is a valley cut into the sandstone and granite rock in southern Jordan 60 km to the east of Aqaba; it is the largest wadi in Jordan. Wadi Rum is Arabic for Roman Valley,or "Valley of the… [Read more]
Description
The Hashemite Kingdom of Jordan (المملكة الأردنّيّة الهاشميّة), an Arab country in Southwest Asia, is spanning the southern part of the Rub Al Kali down to the Gulf of Aqaba. A large part of Jordan is covered by deserts (like the Wadi Rum). Jordan has seen numerous civilizations, including the Nabatean civilization which left rich archaeological remains at Petra. The Nabateans constructed it as their capital city around 100 BC. The site remained unknown until 1812, when it was rediscovered by Johann Ludwig Burckhardt.
Main Sights
Google Maps
Javascript must be on to view the Google Map
Related links