Overview
Monte Sant'Angelo is a town in Puglia, about 15 km north of Manfredonia, on the southern slopes of Monte Gargano. Between 1081 and 1103, Monte Sant'Angelo was the capital of a large Norman dominion under the control of Count Henry, who… [Read more]
Thanks for your visit. If you experience any problem viewing my site or have some feedback, suggestions, please contact me under ✉ feedback@raoul-kieffer.net. Thanks in advance, this will help me to improve my site.
Photo index
Click the pictures to view them in full screen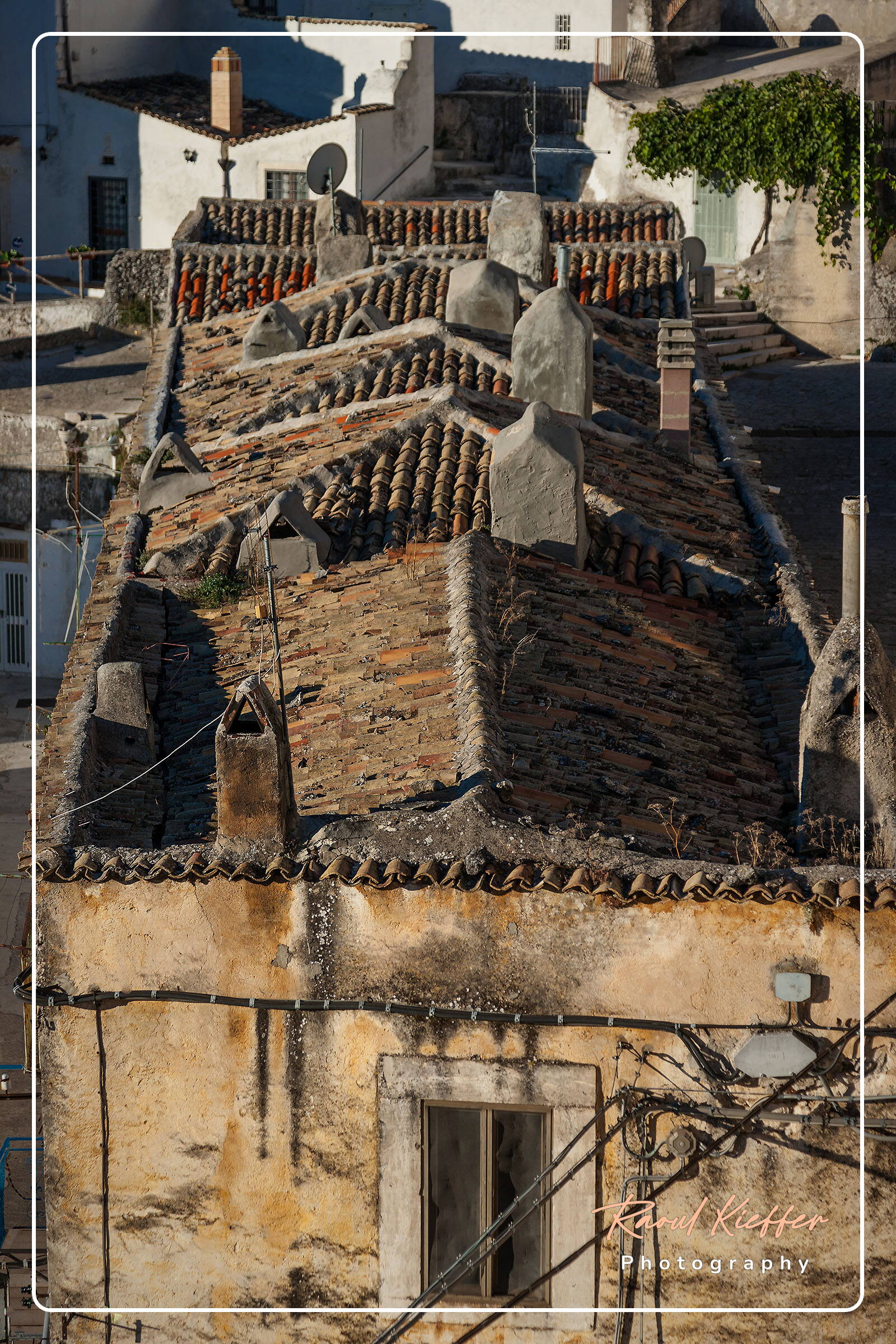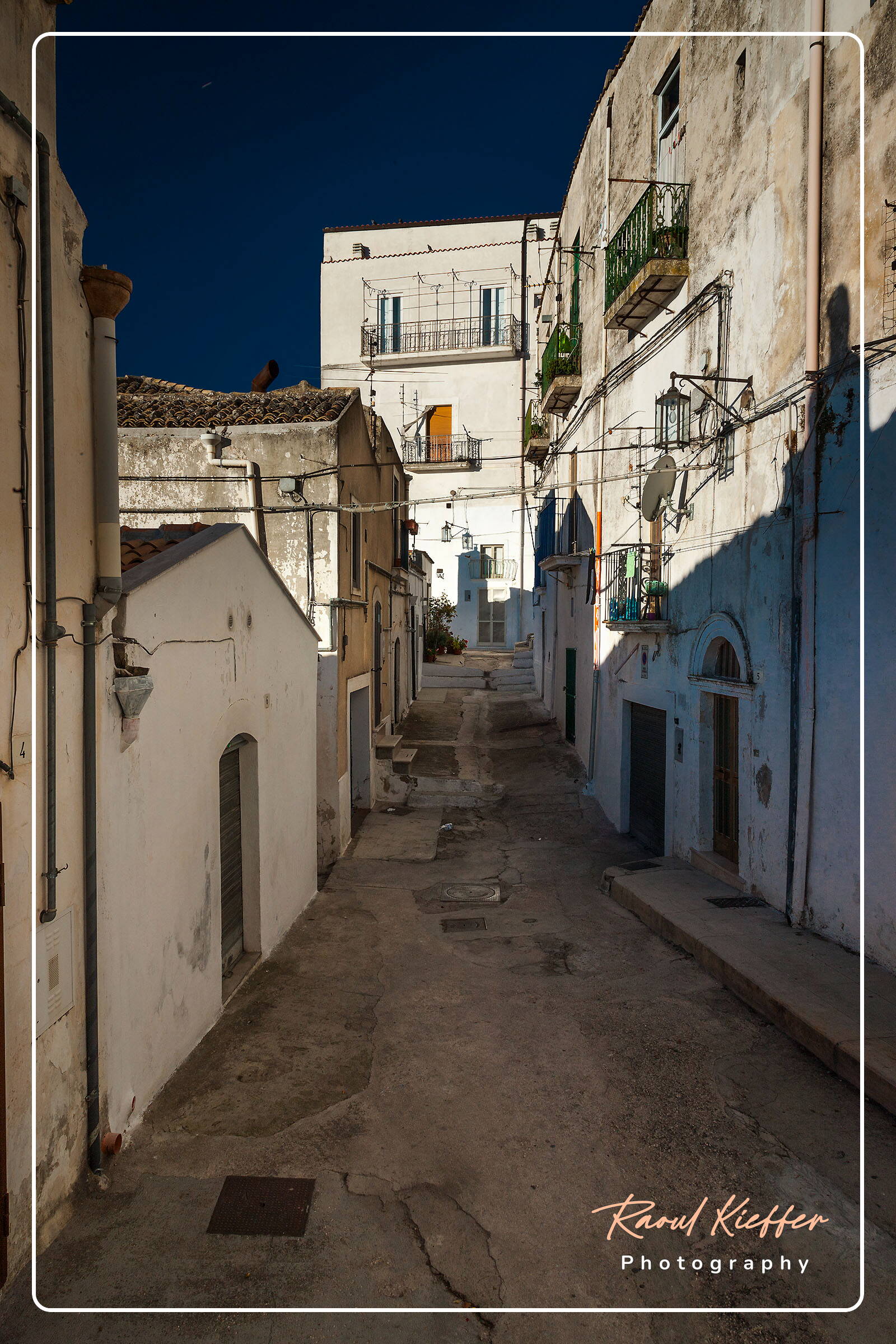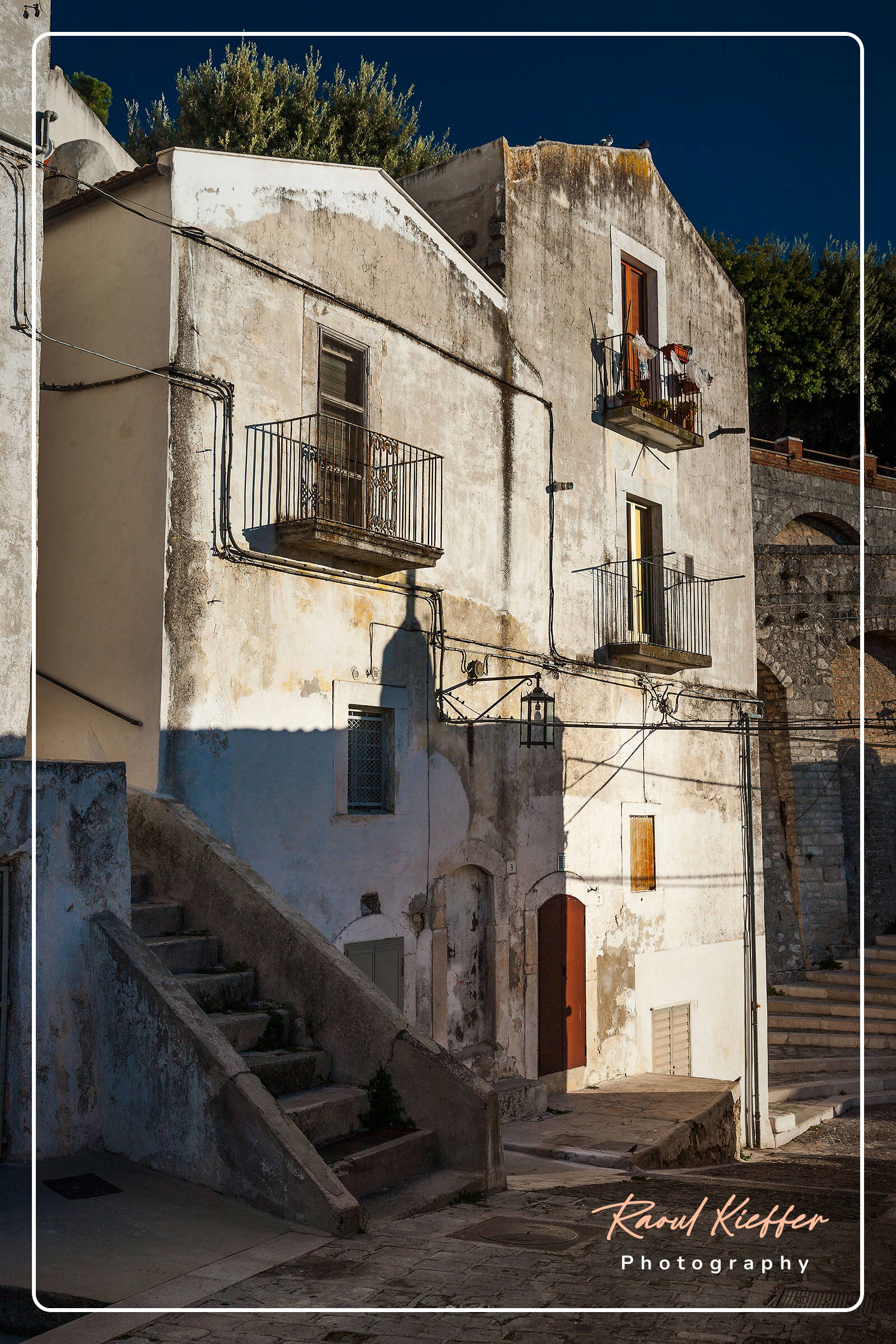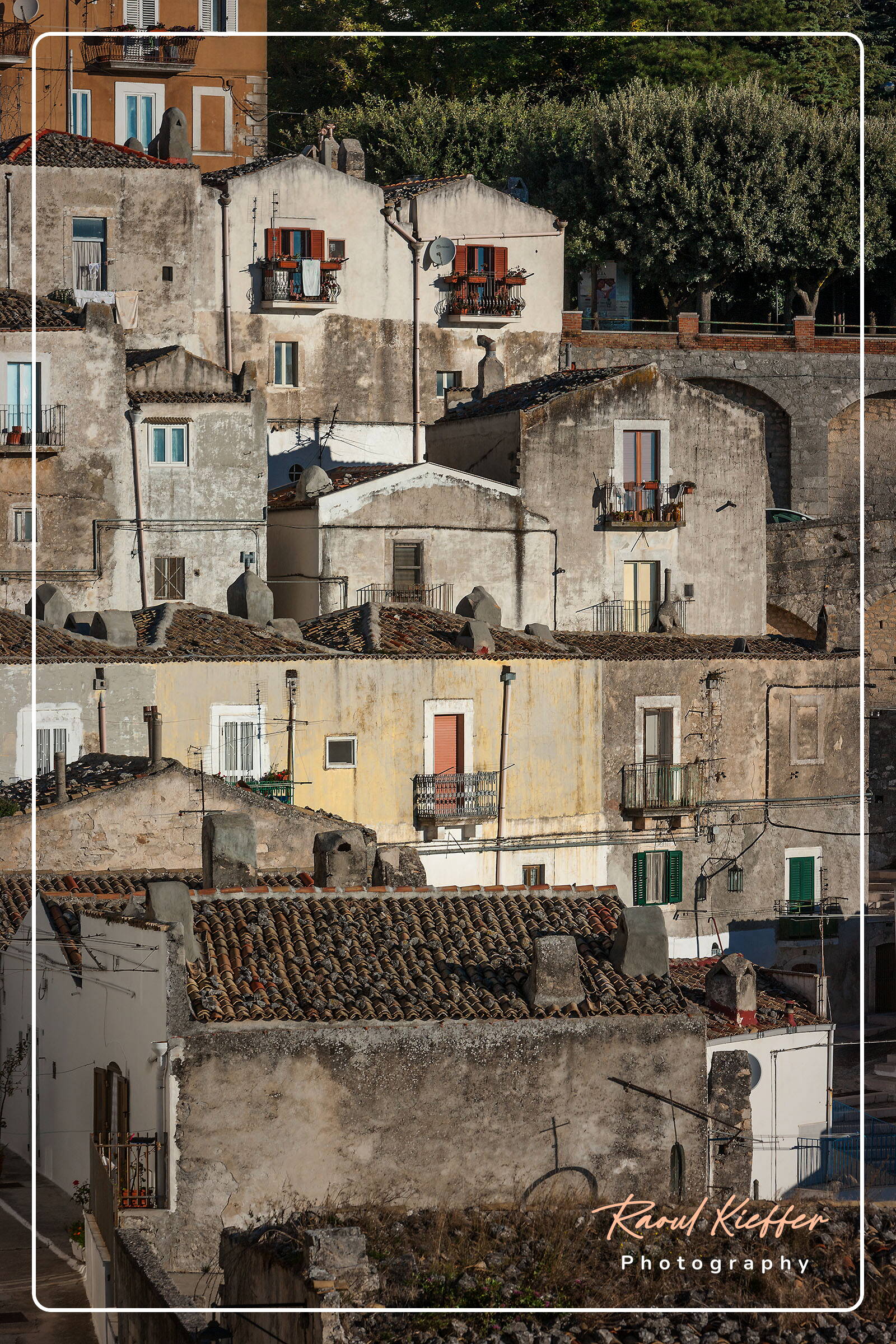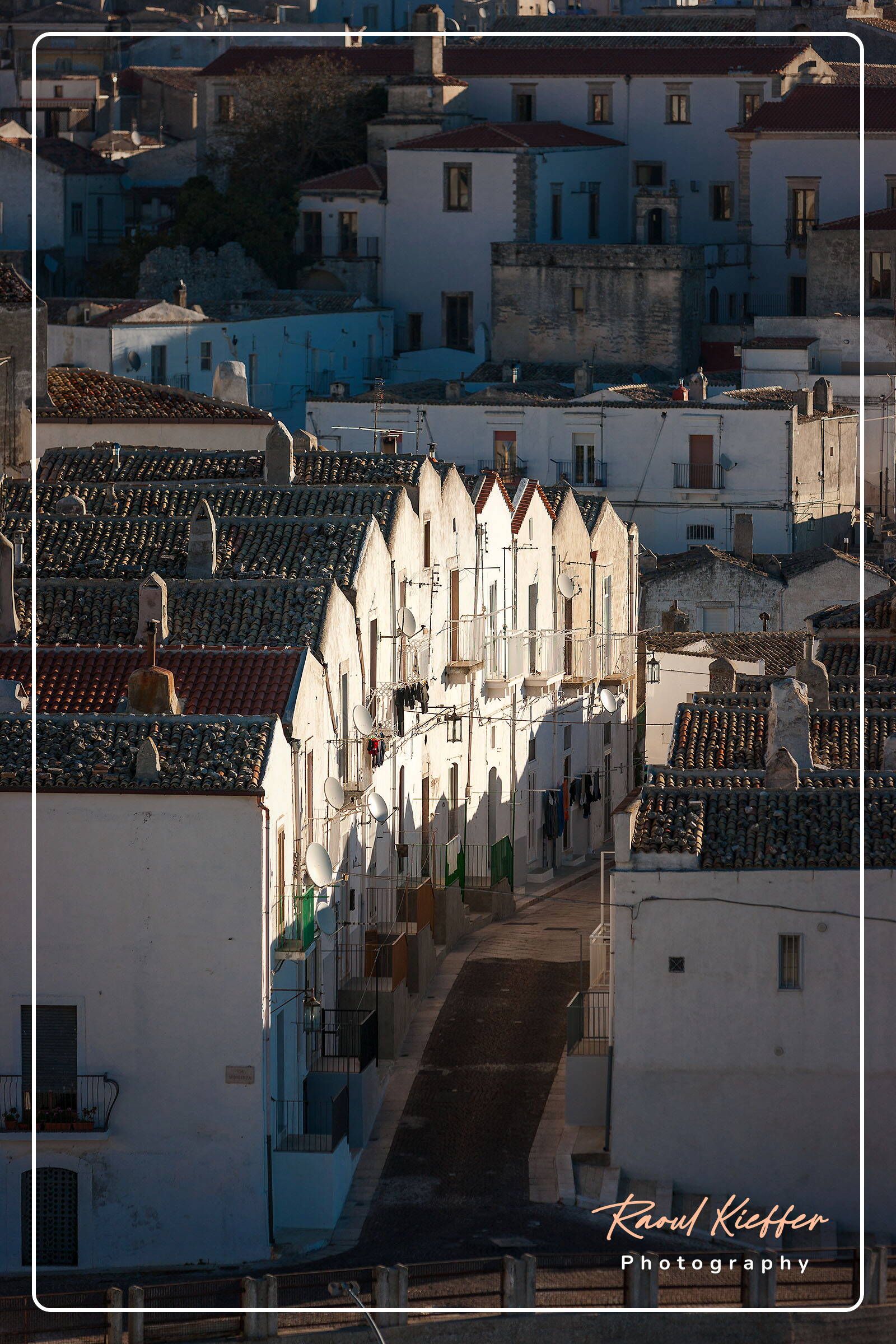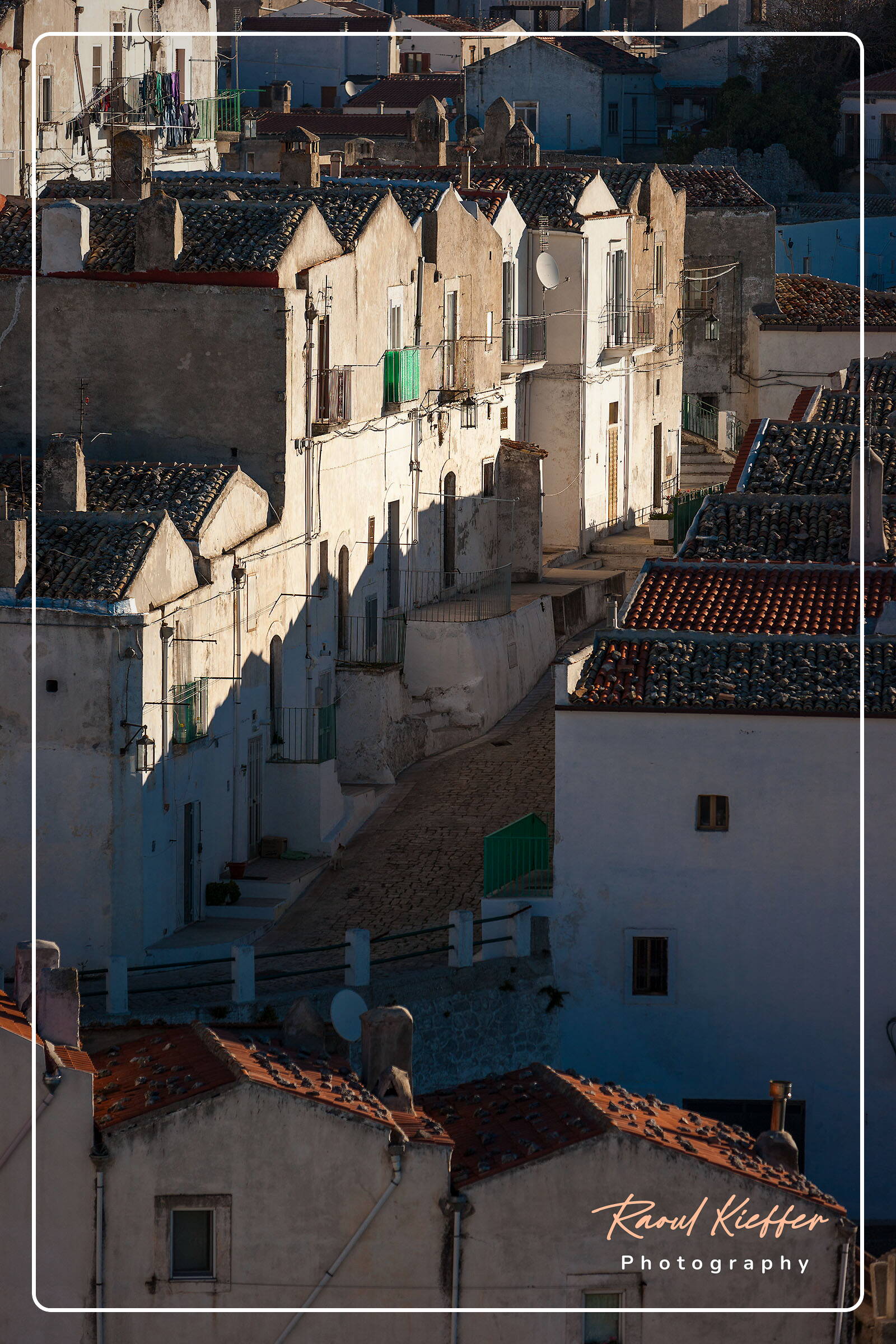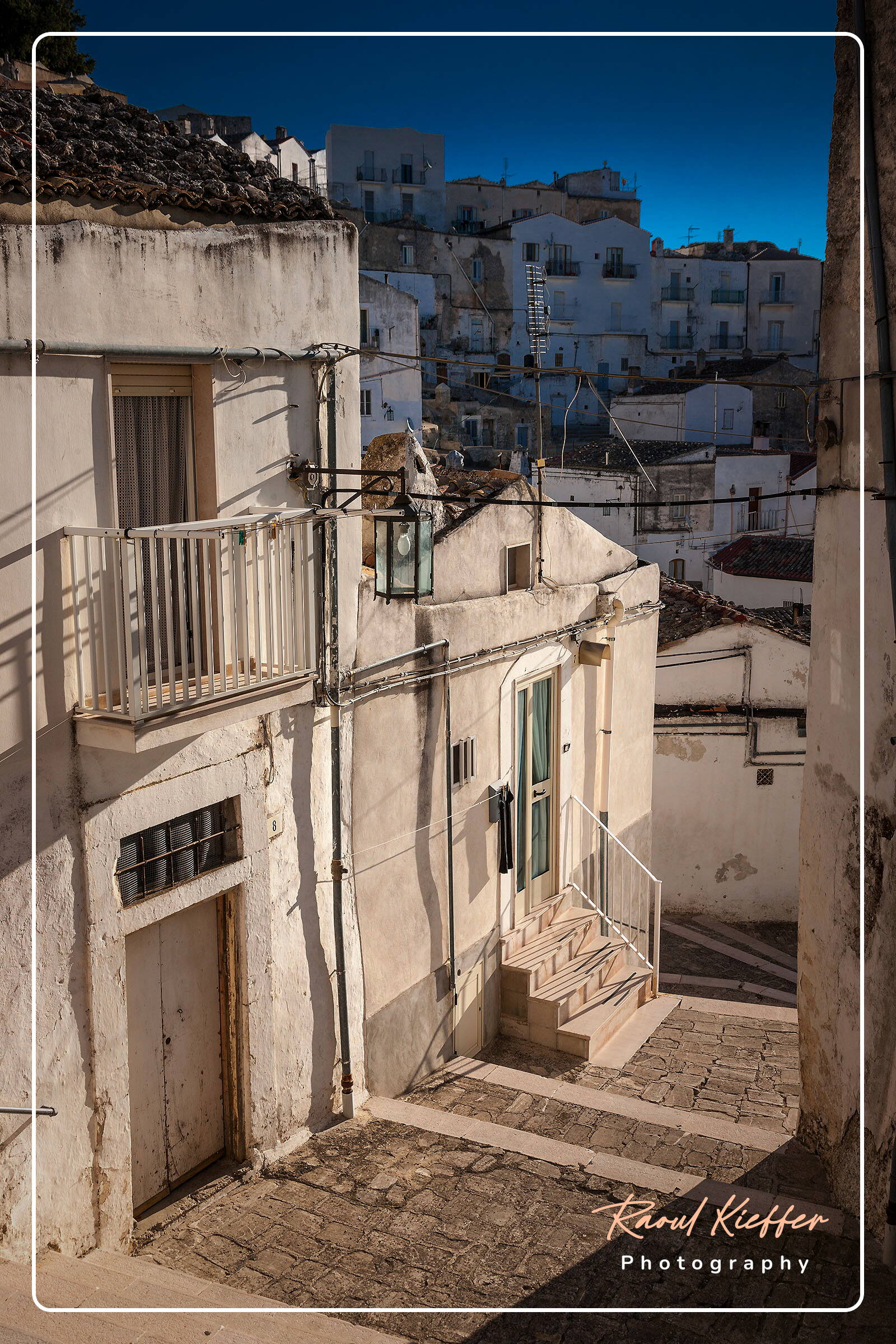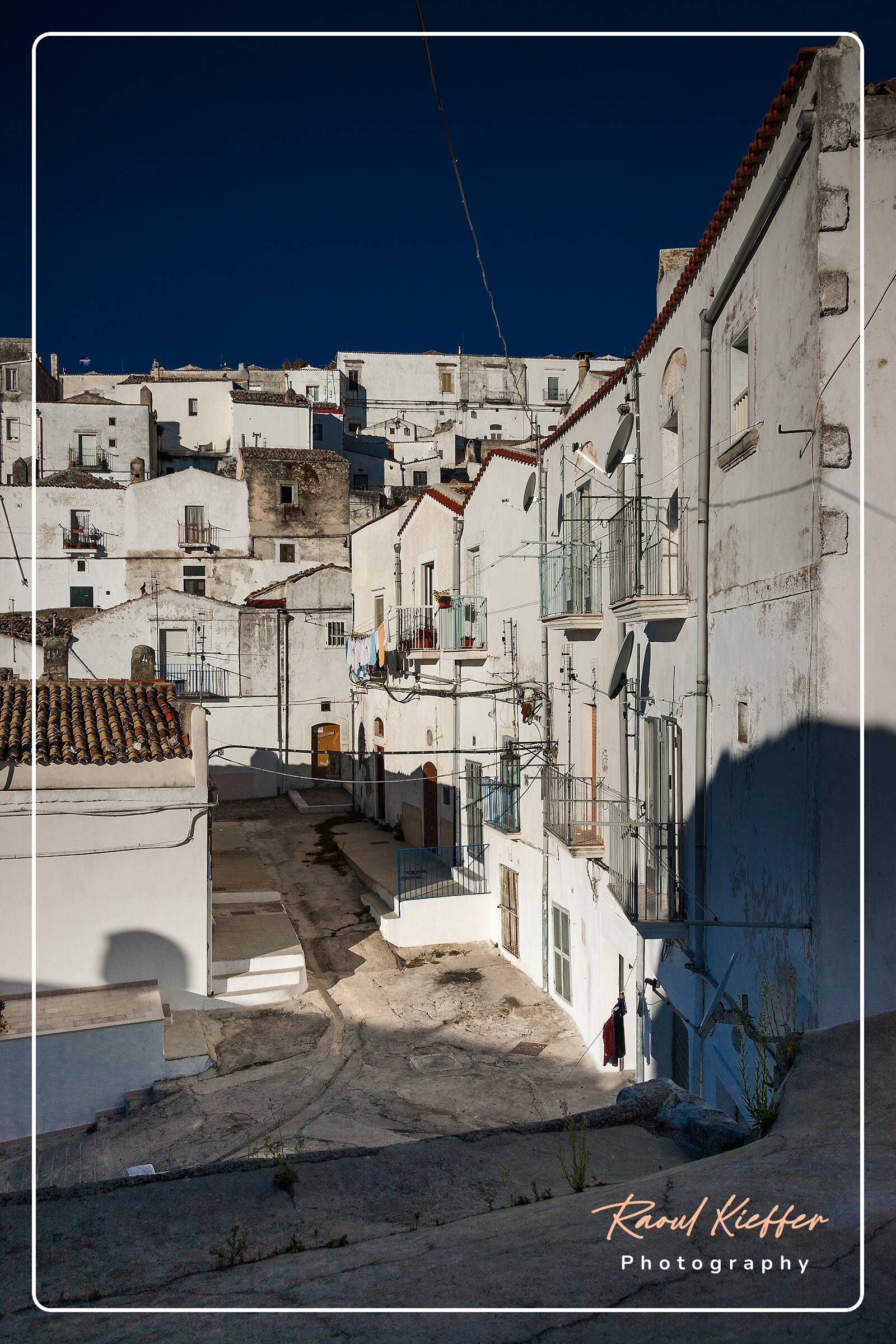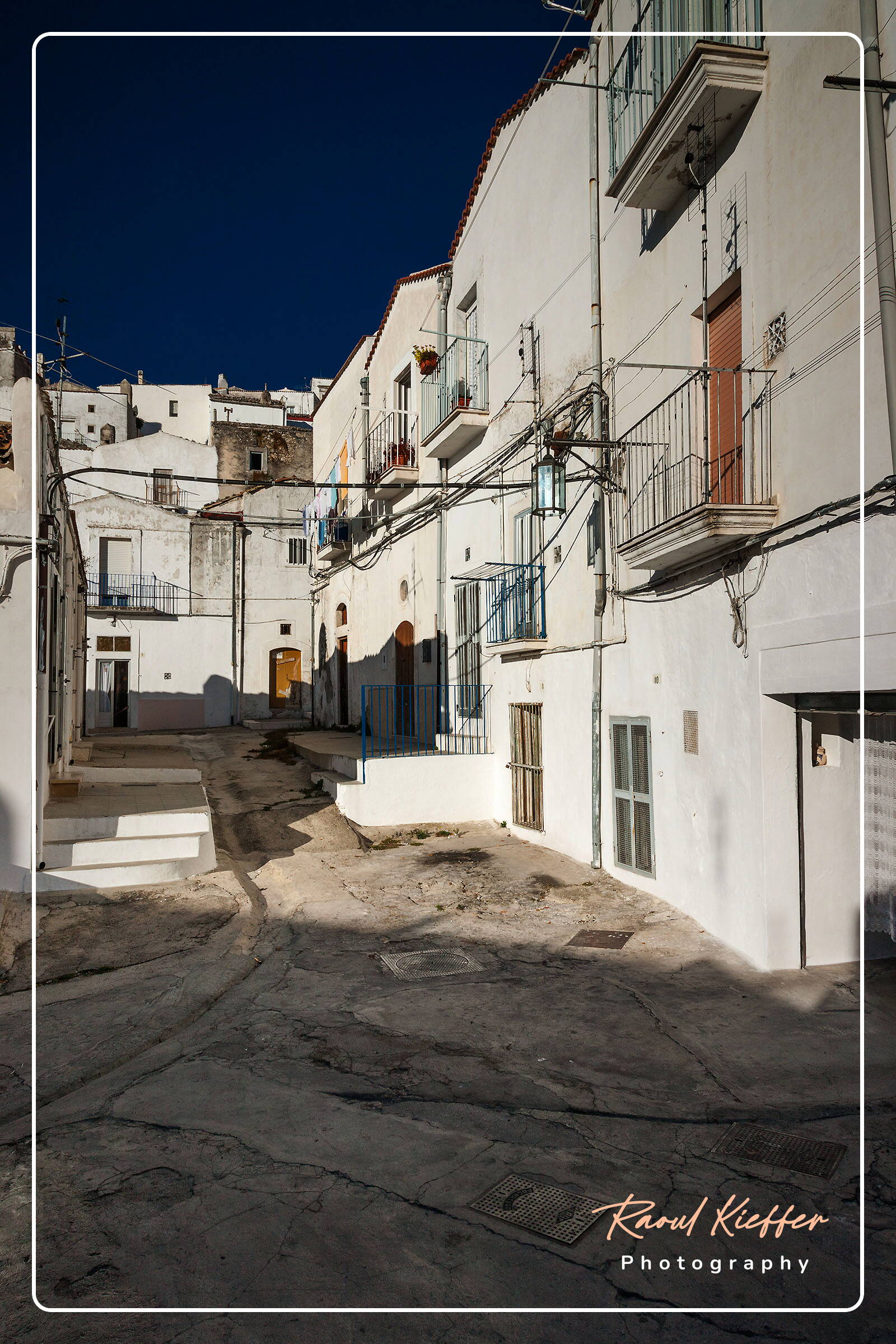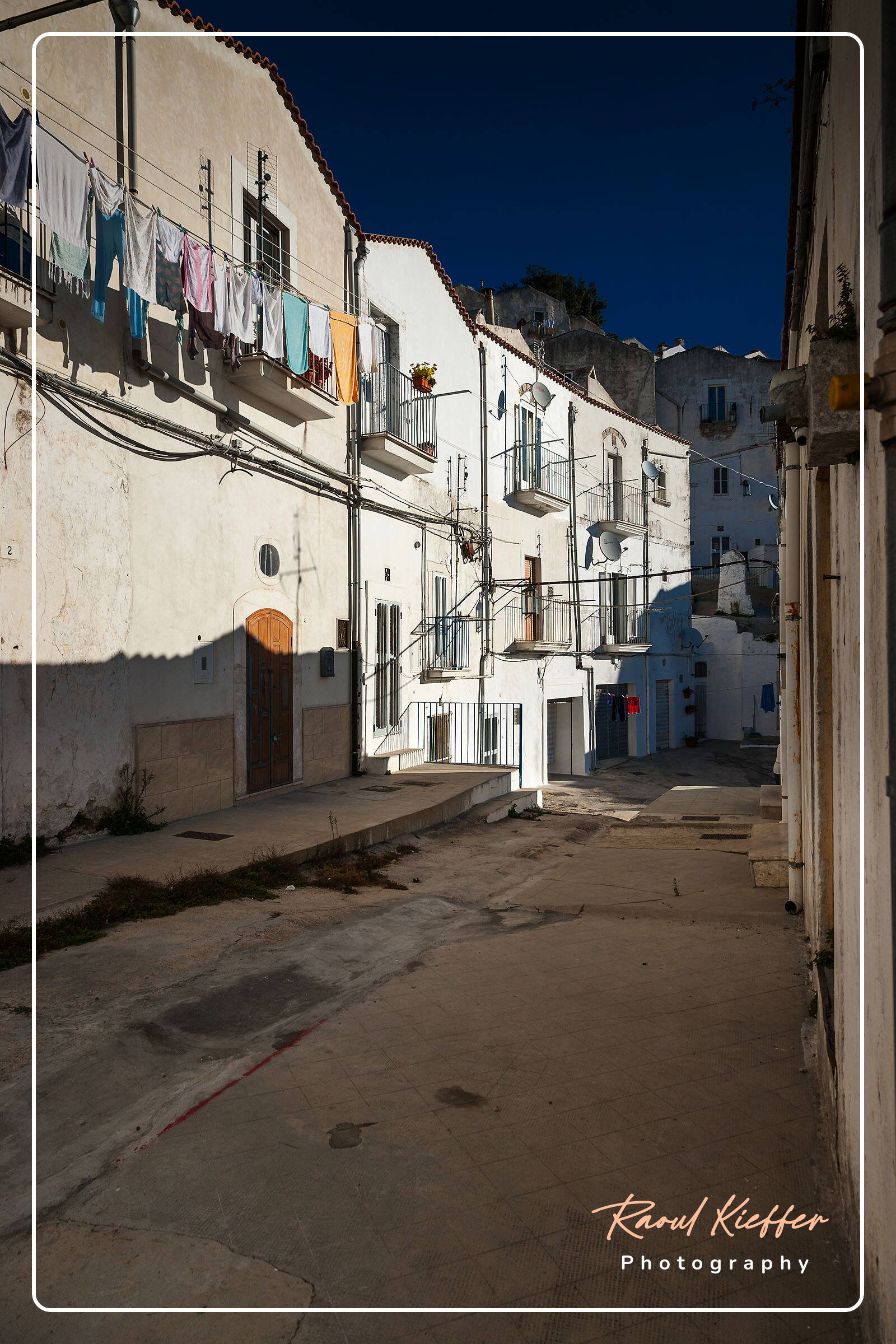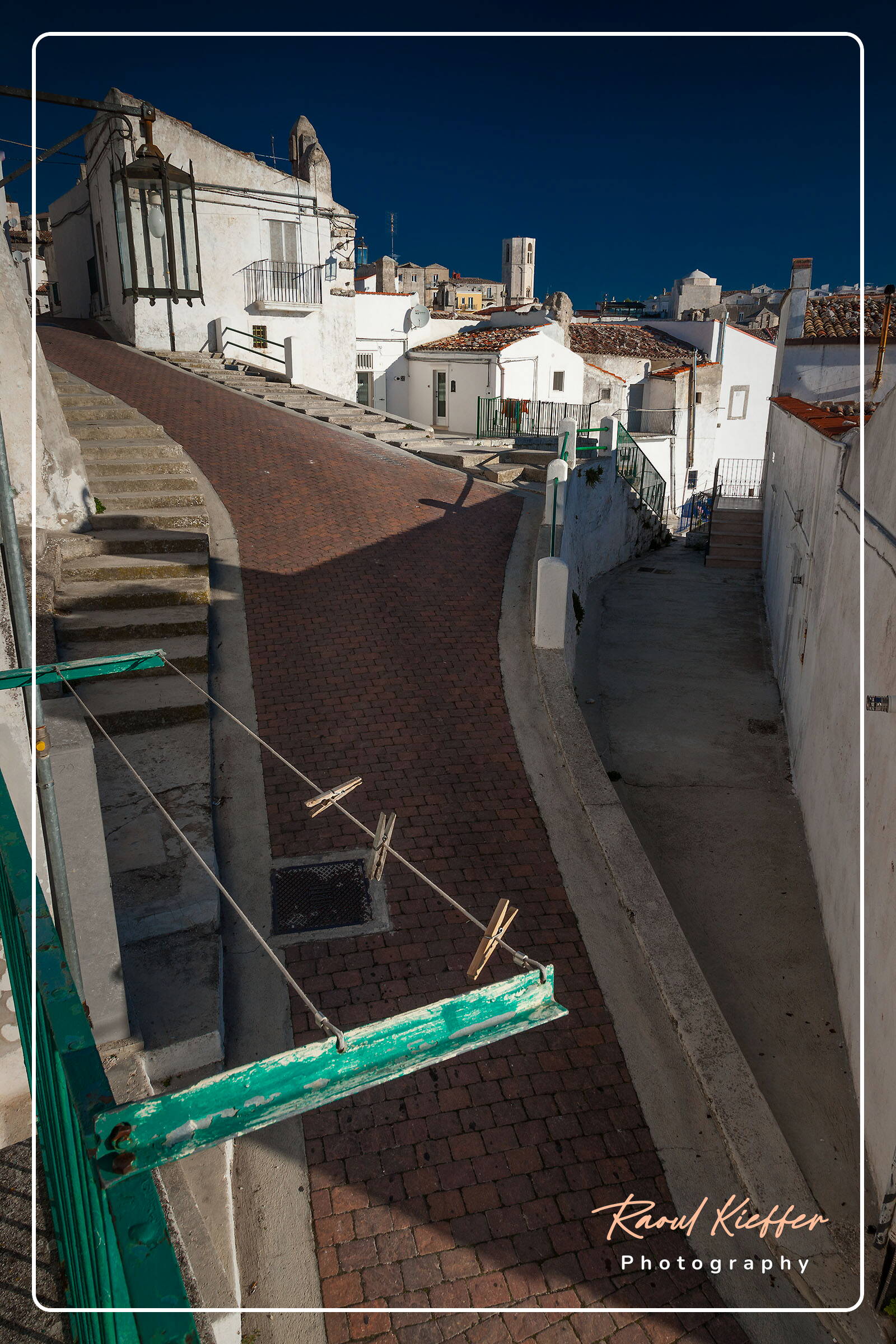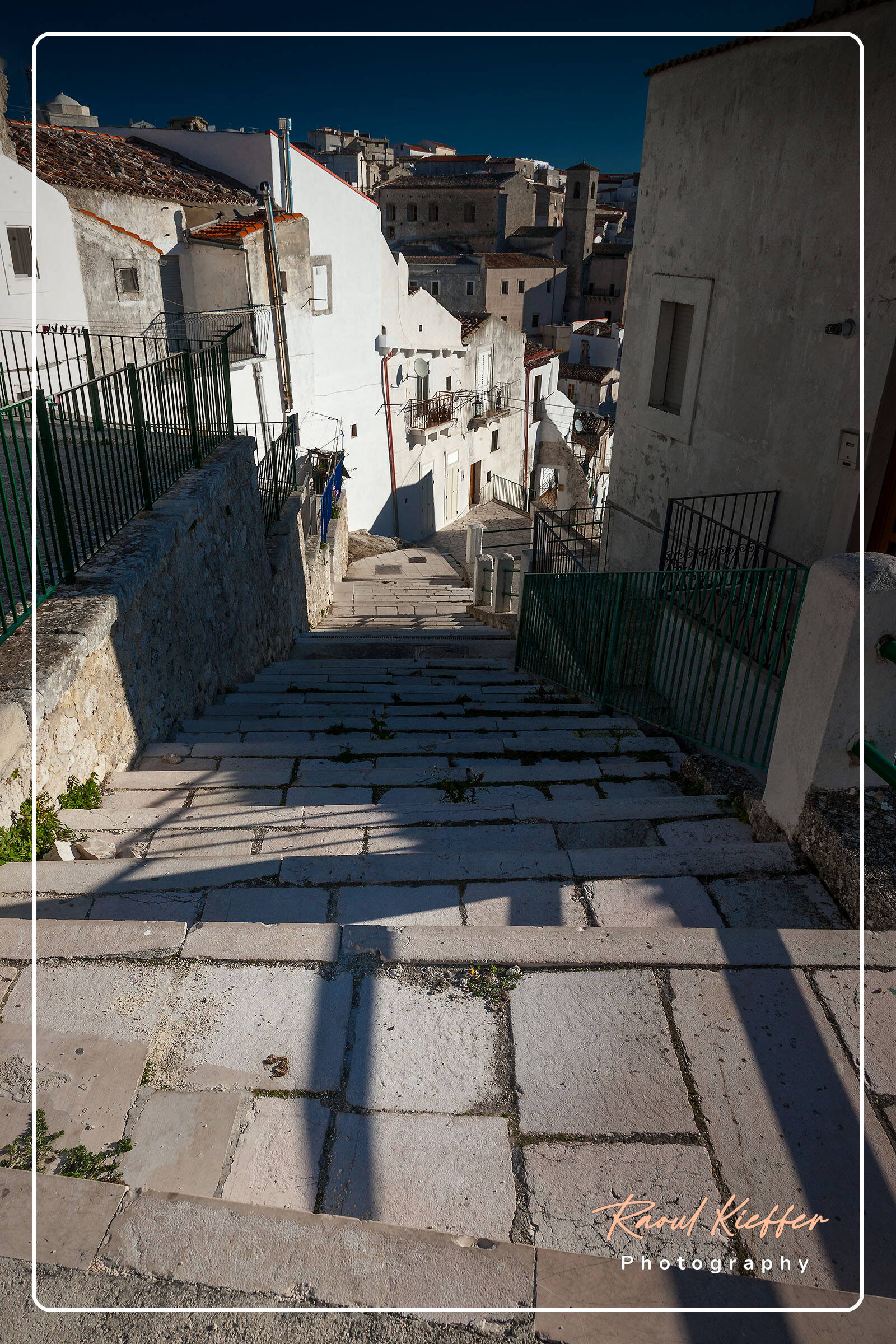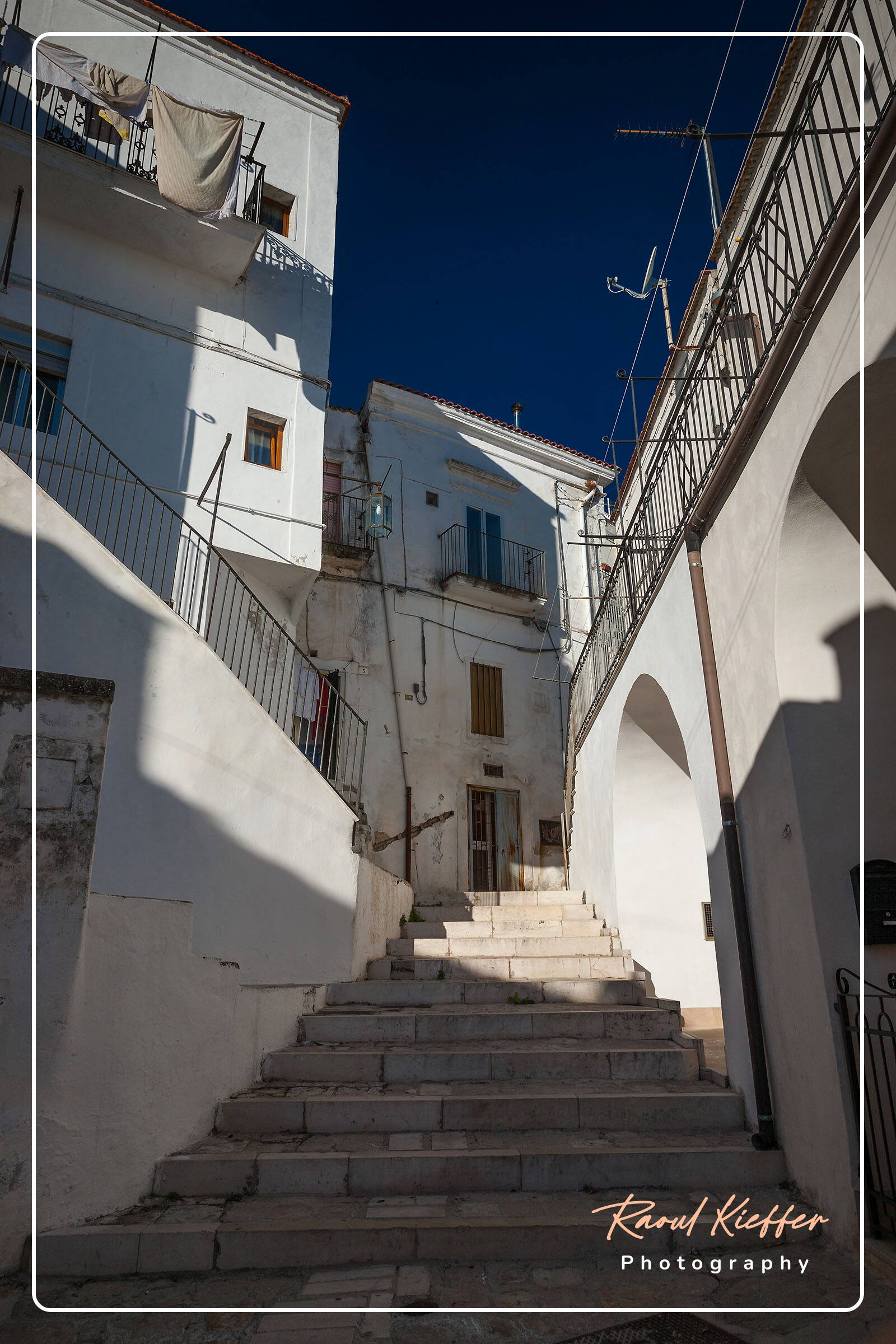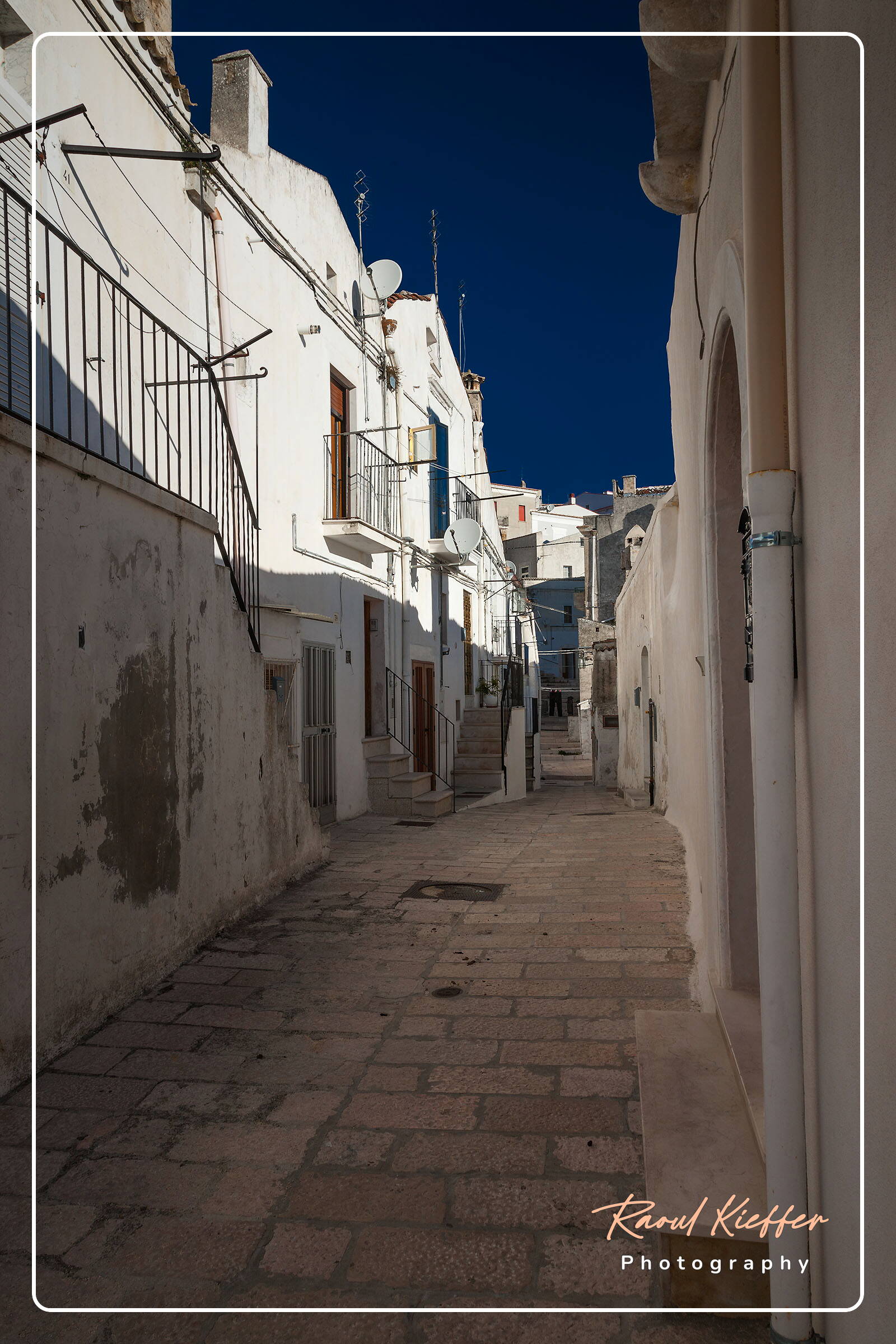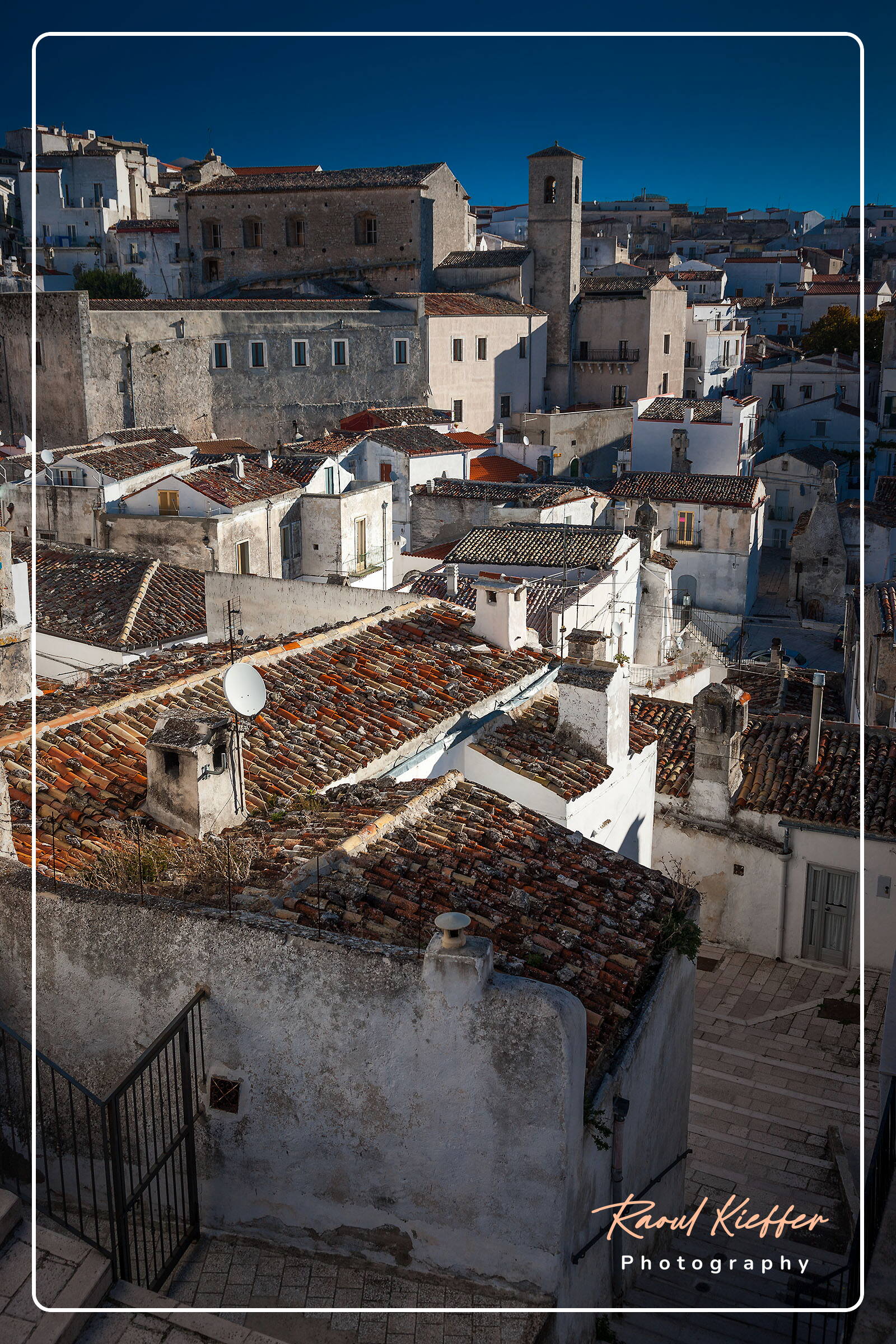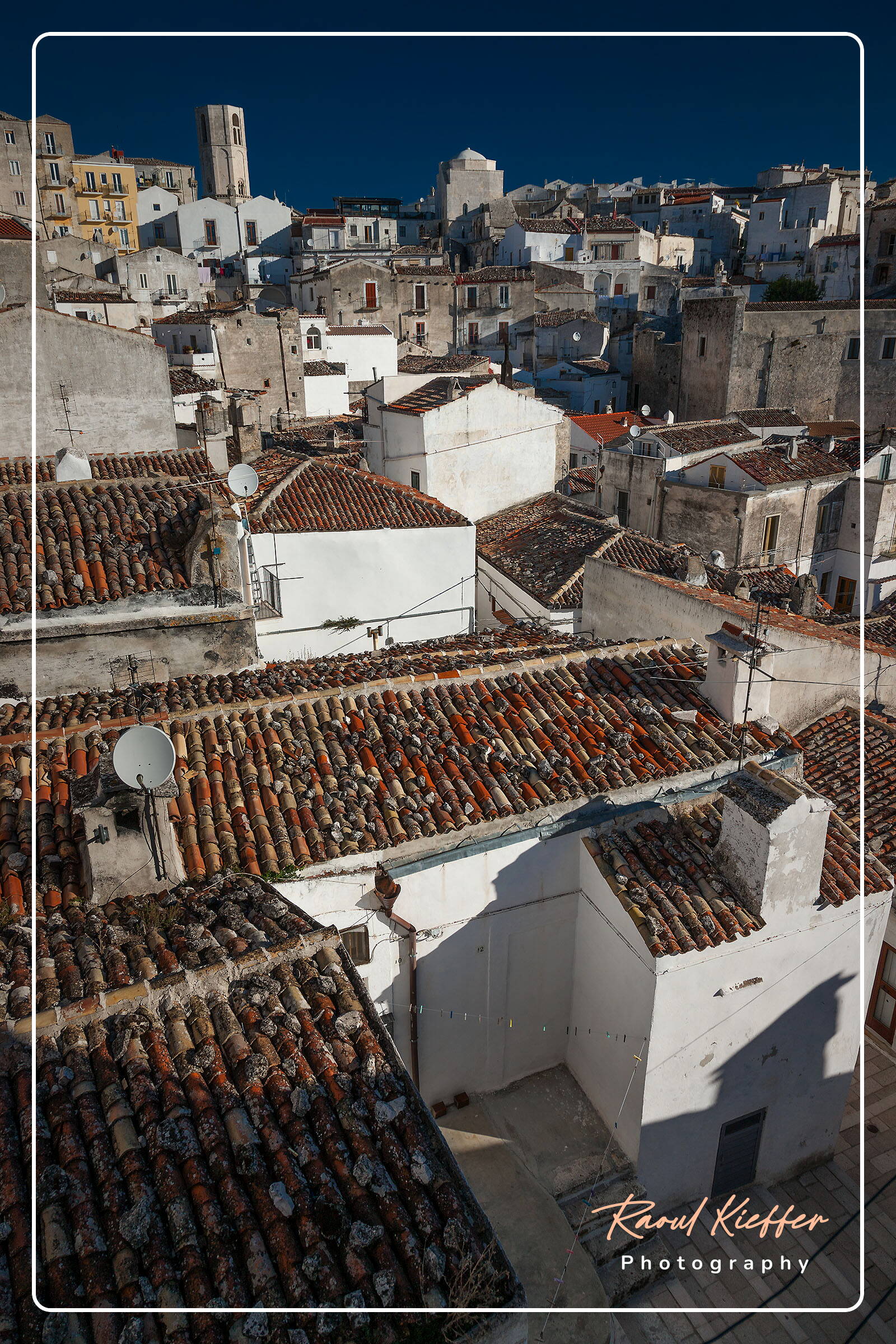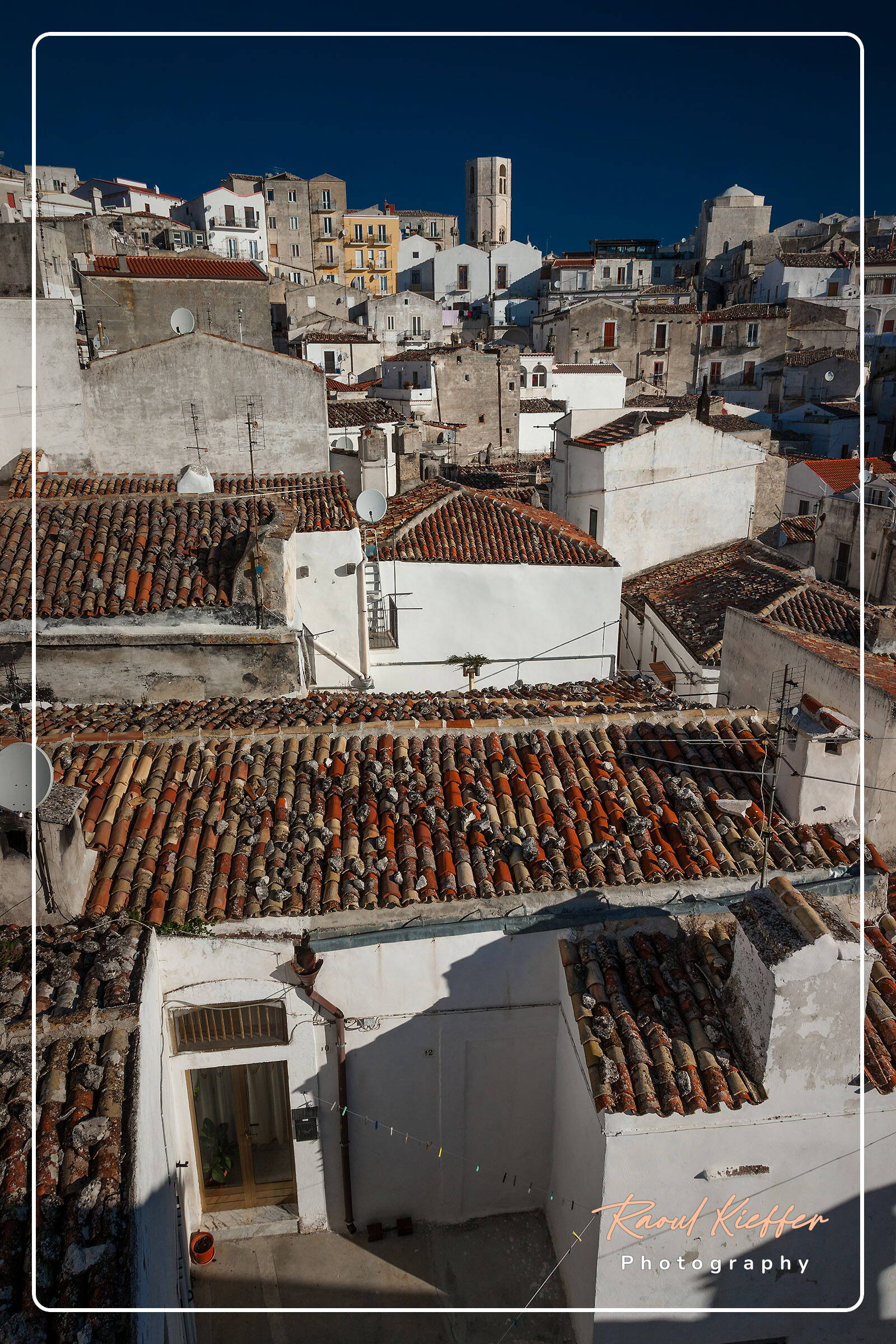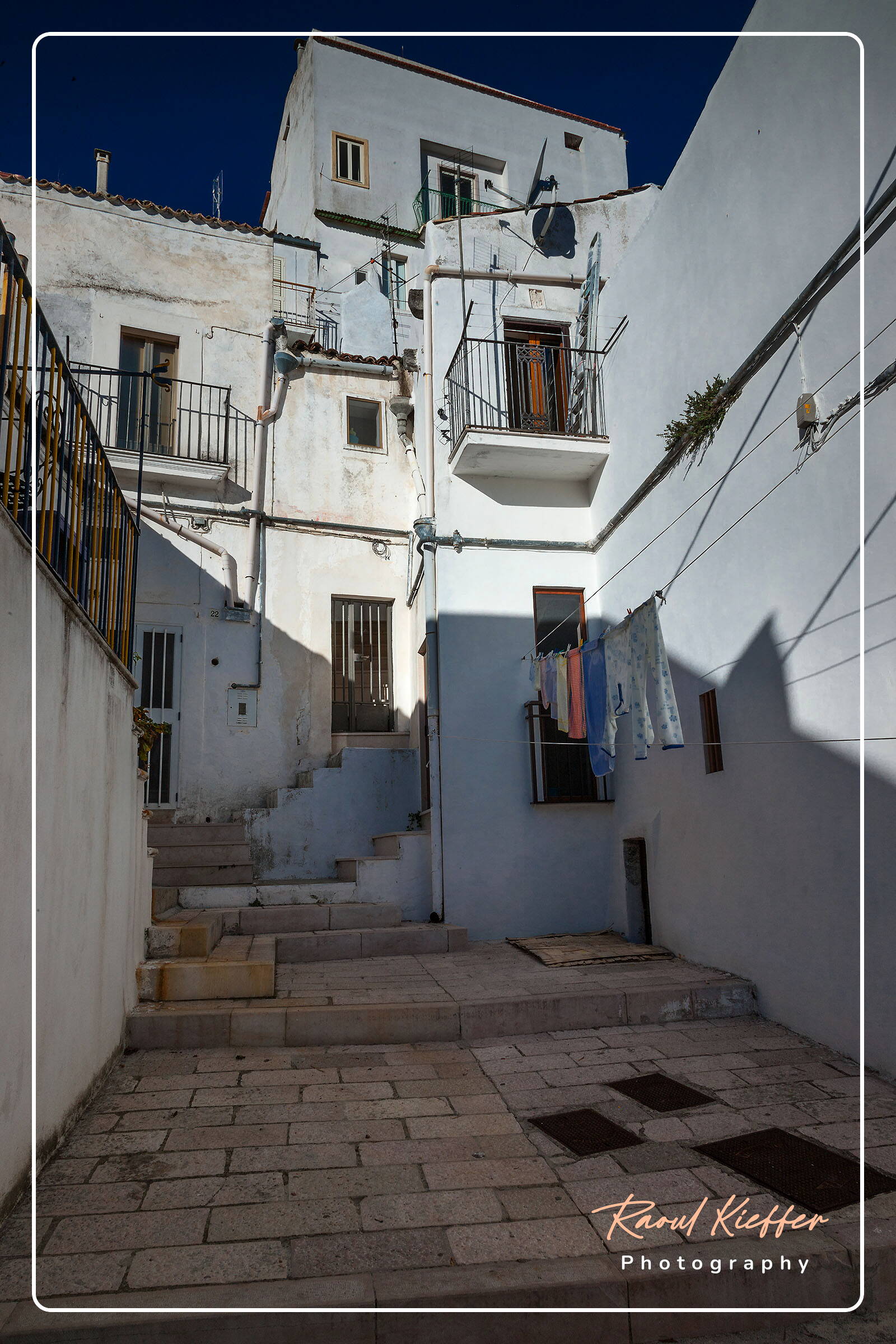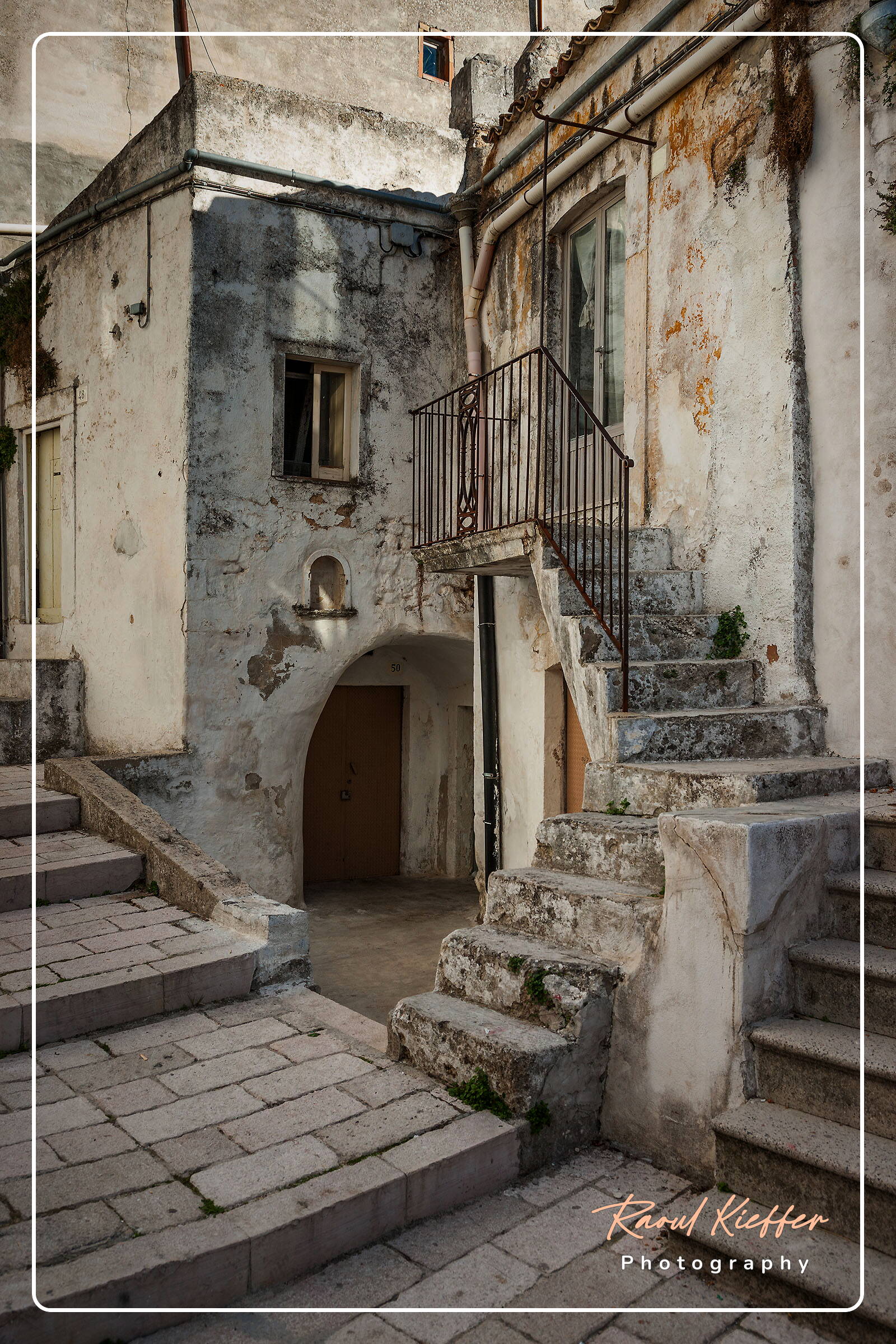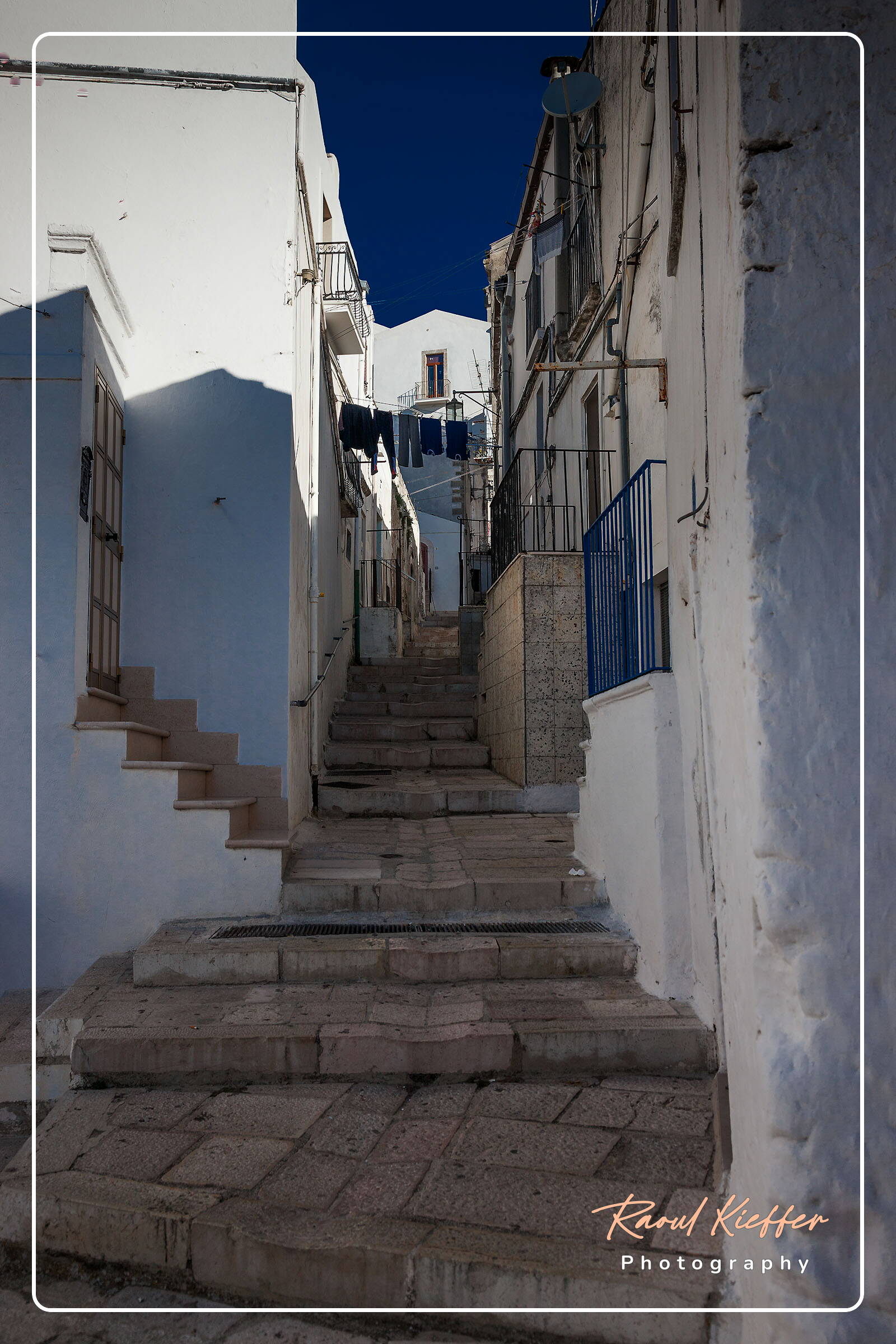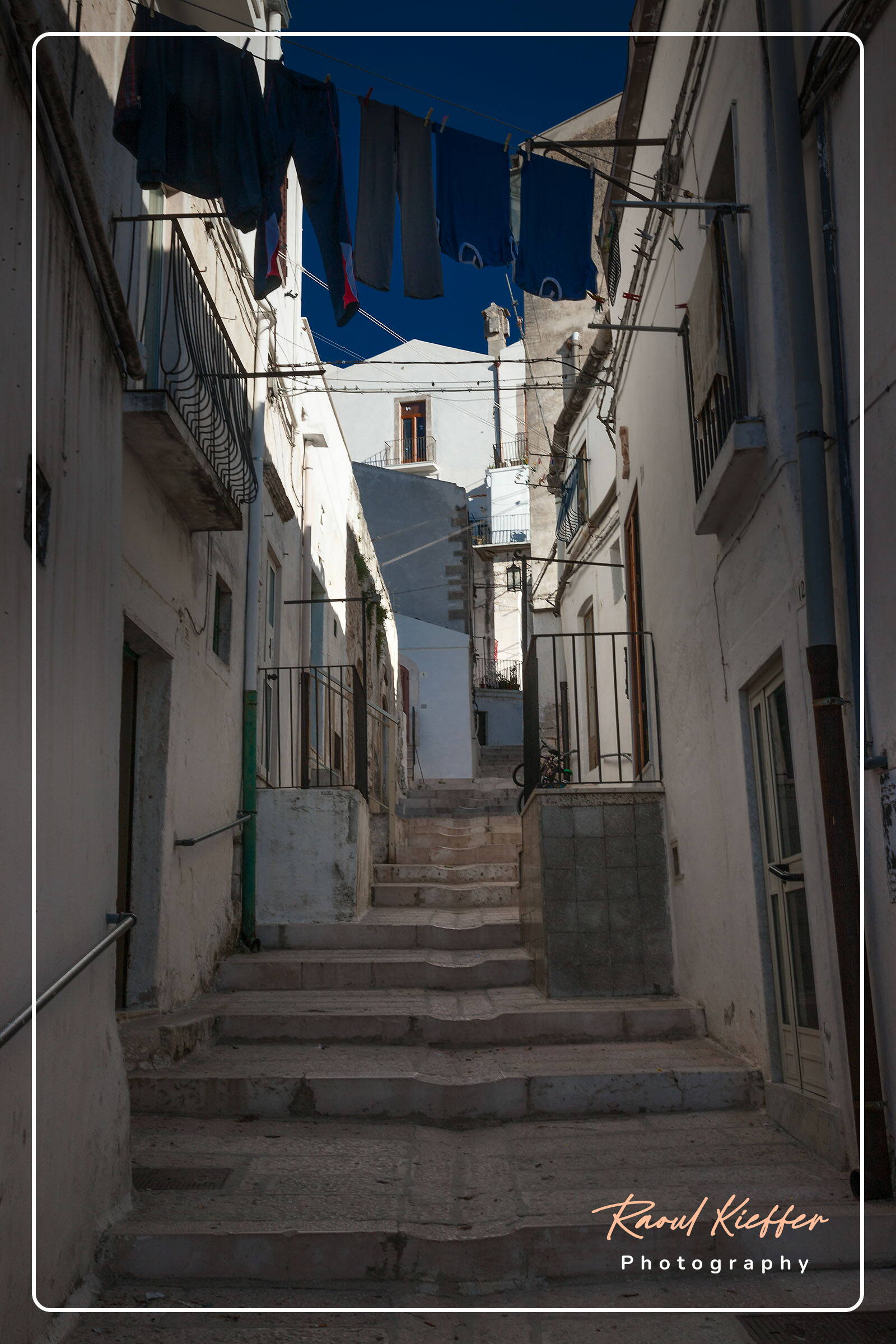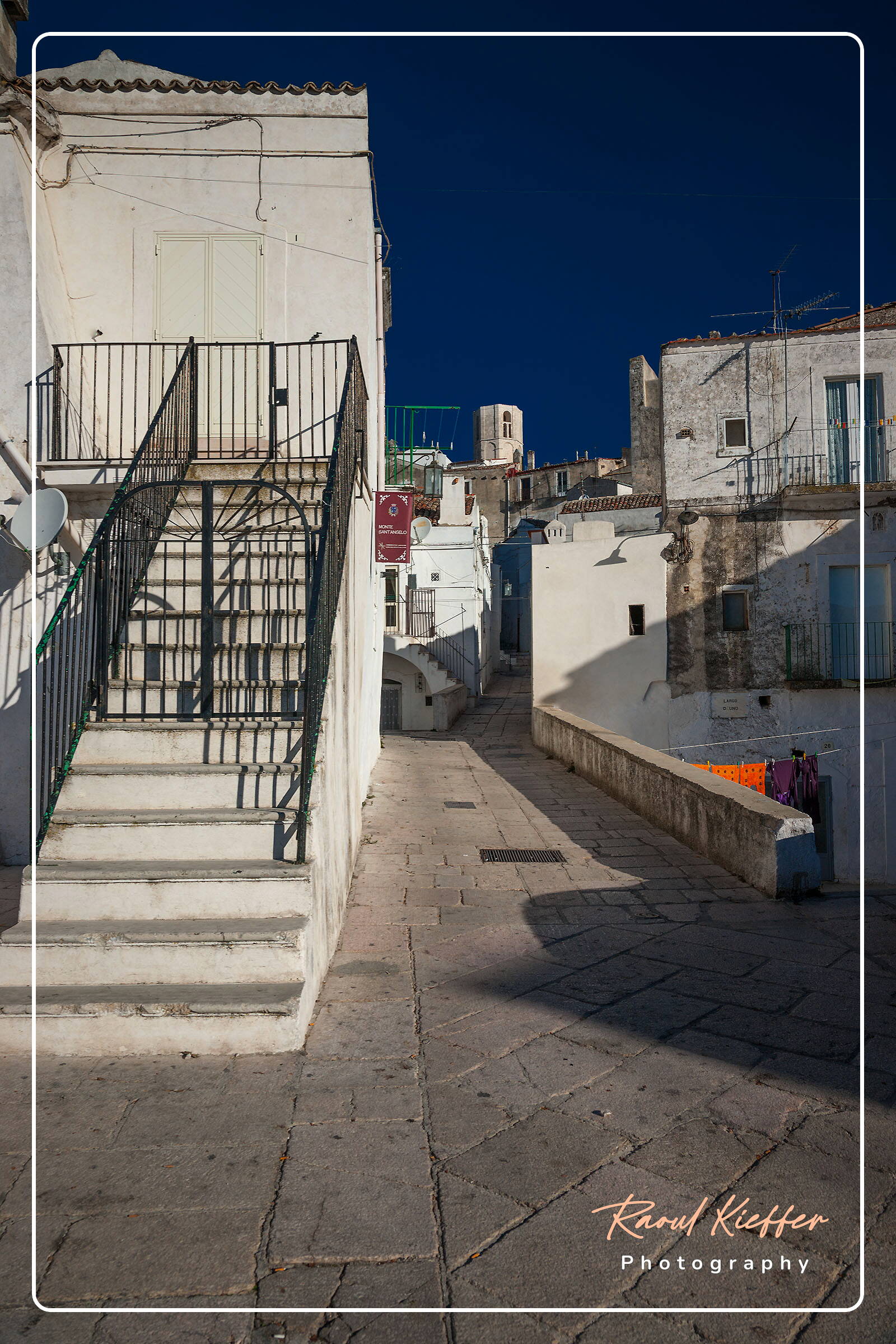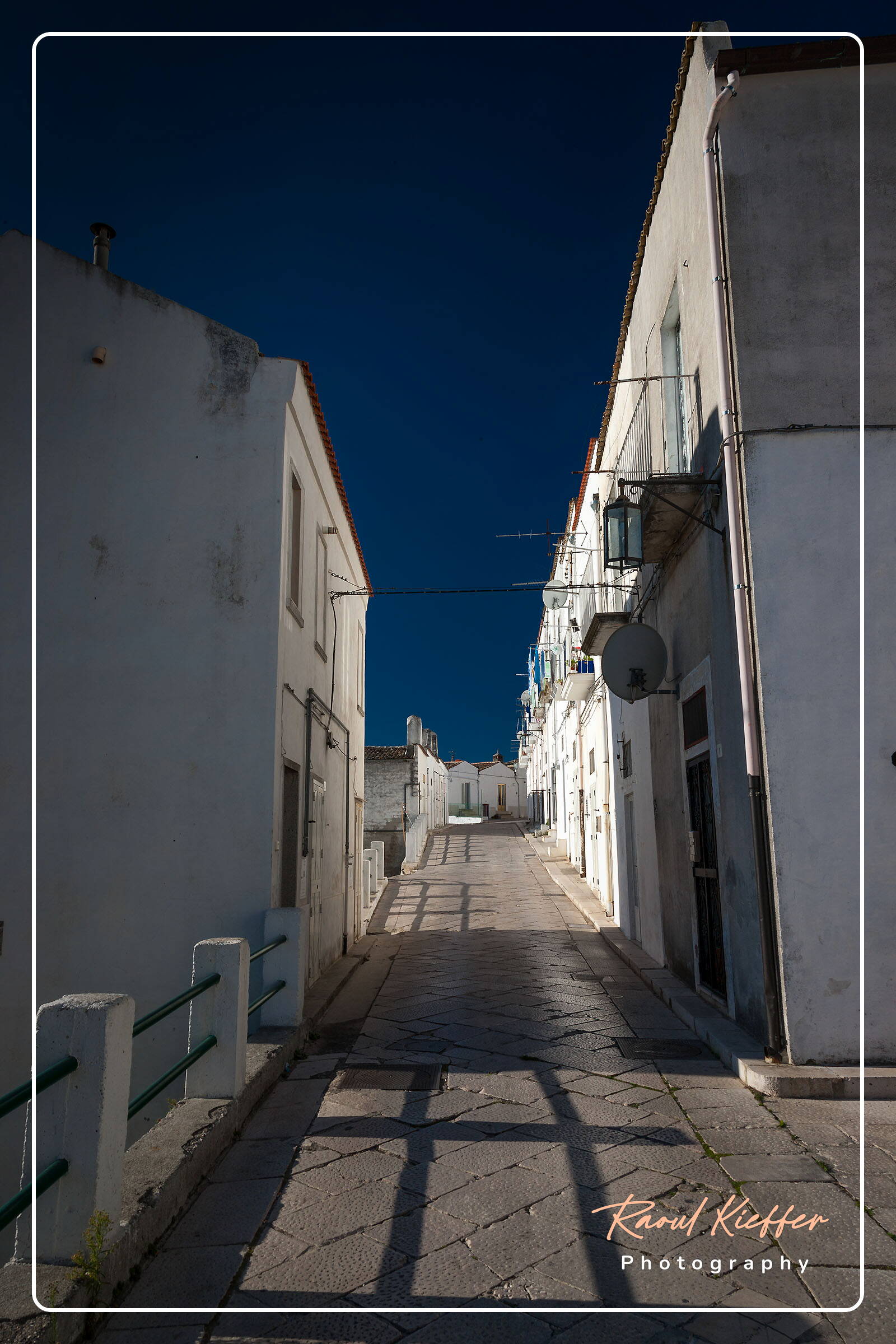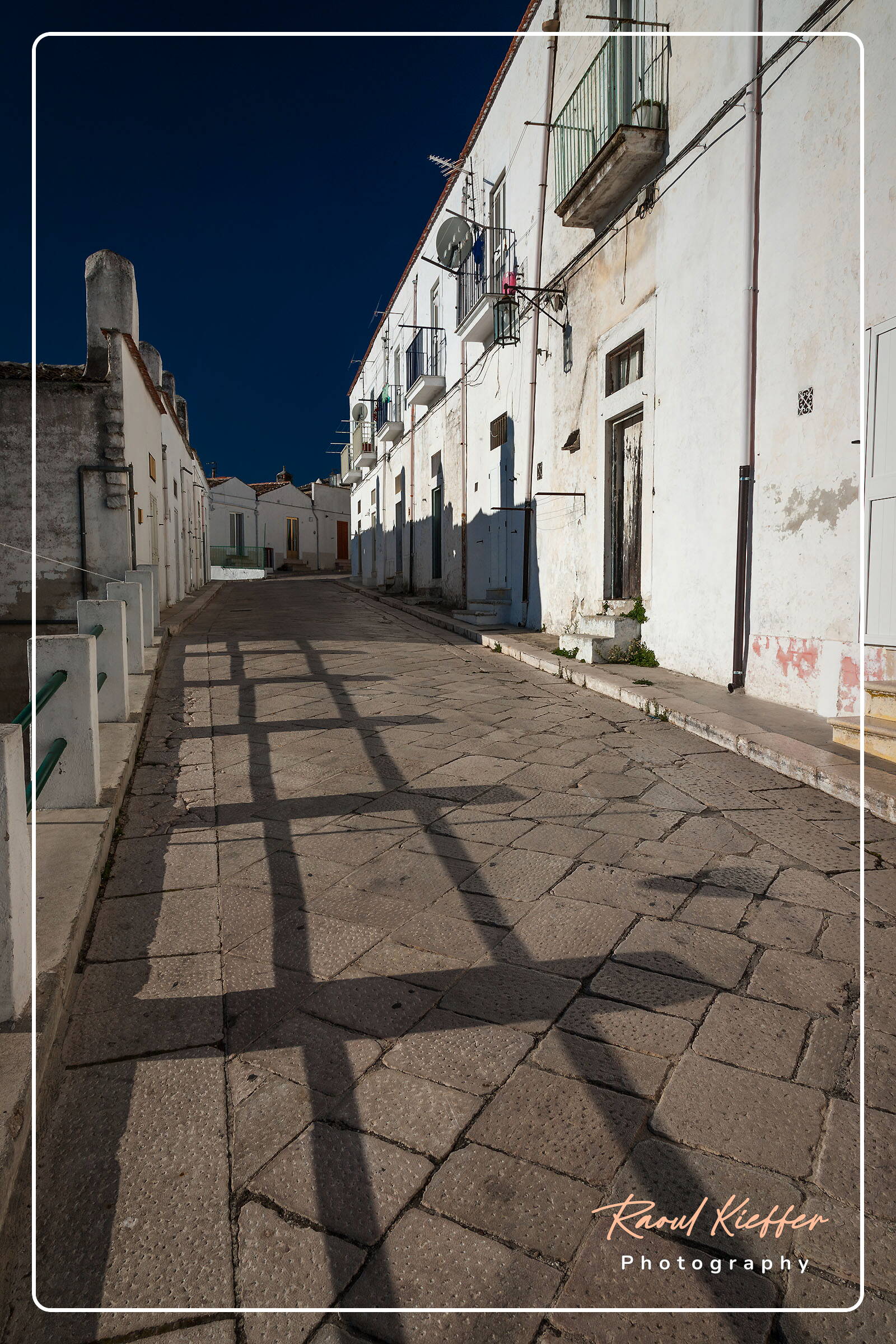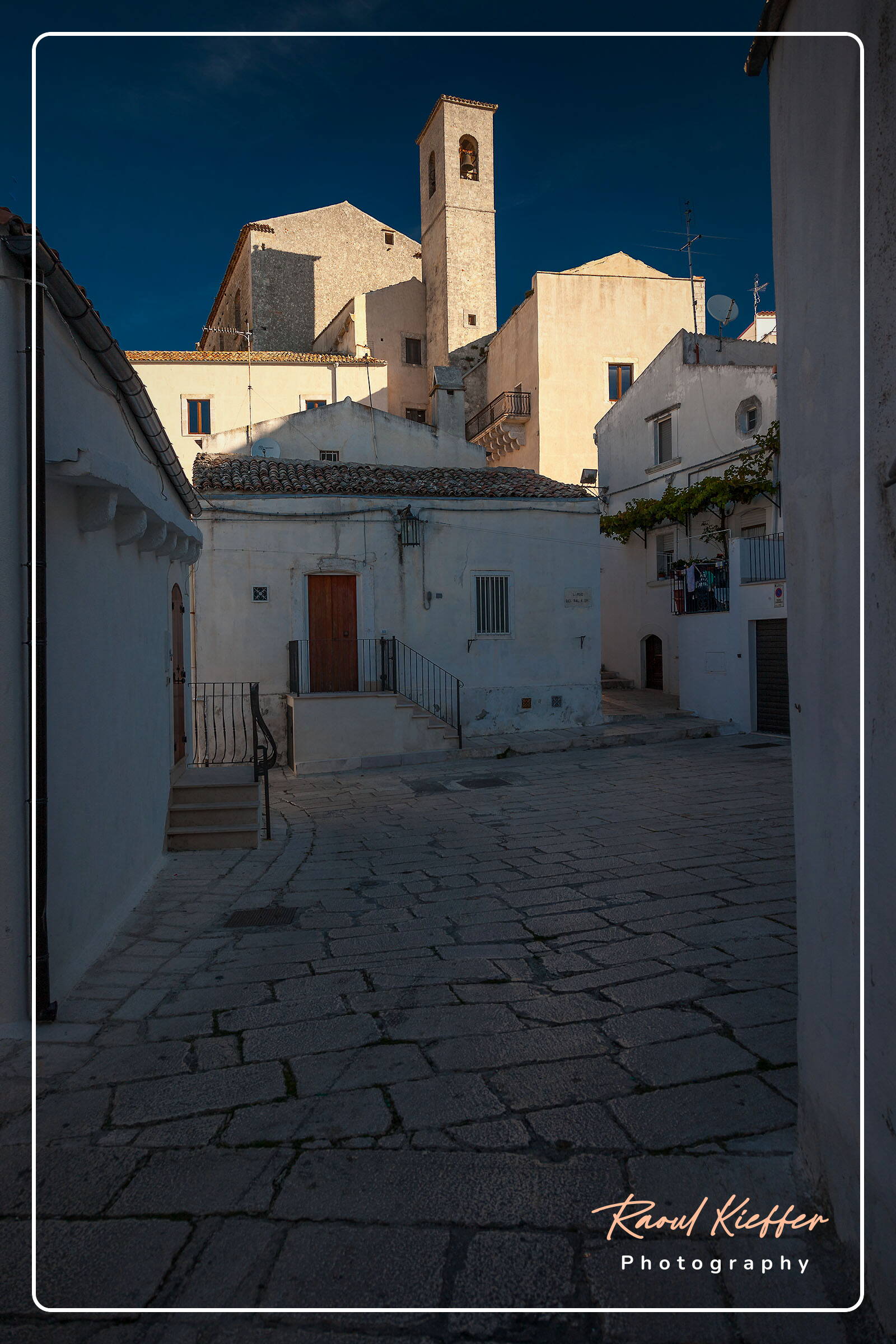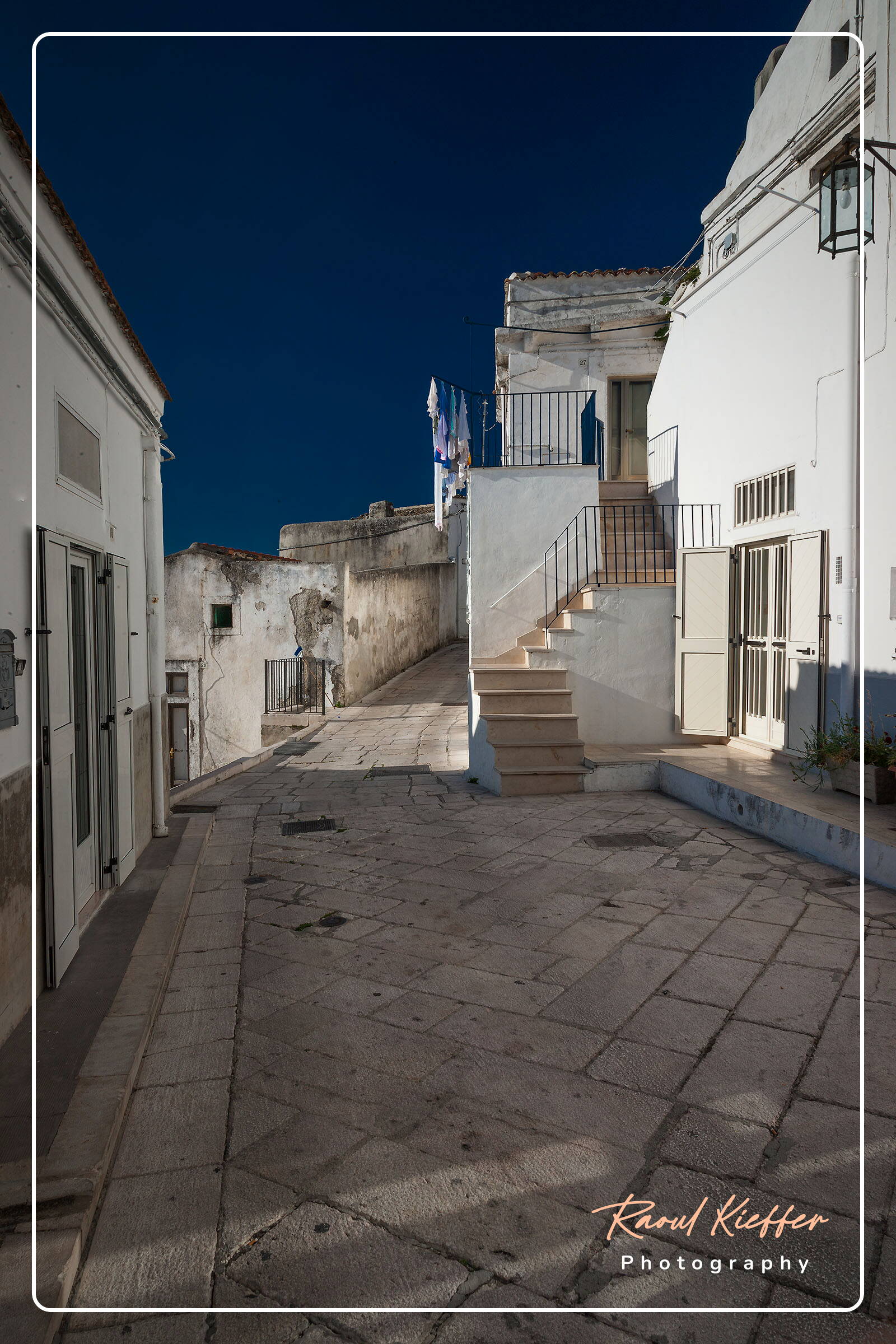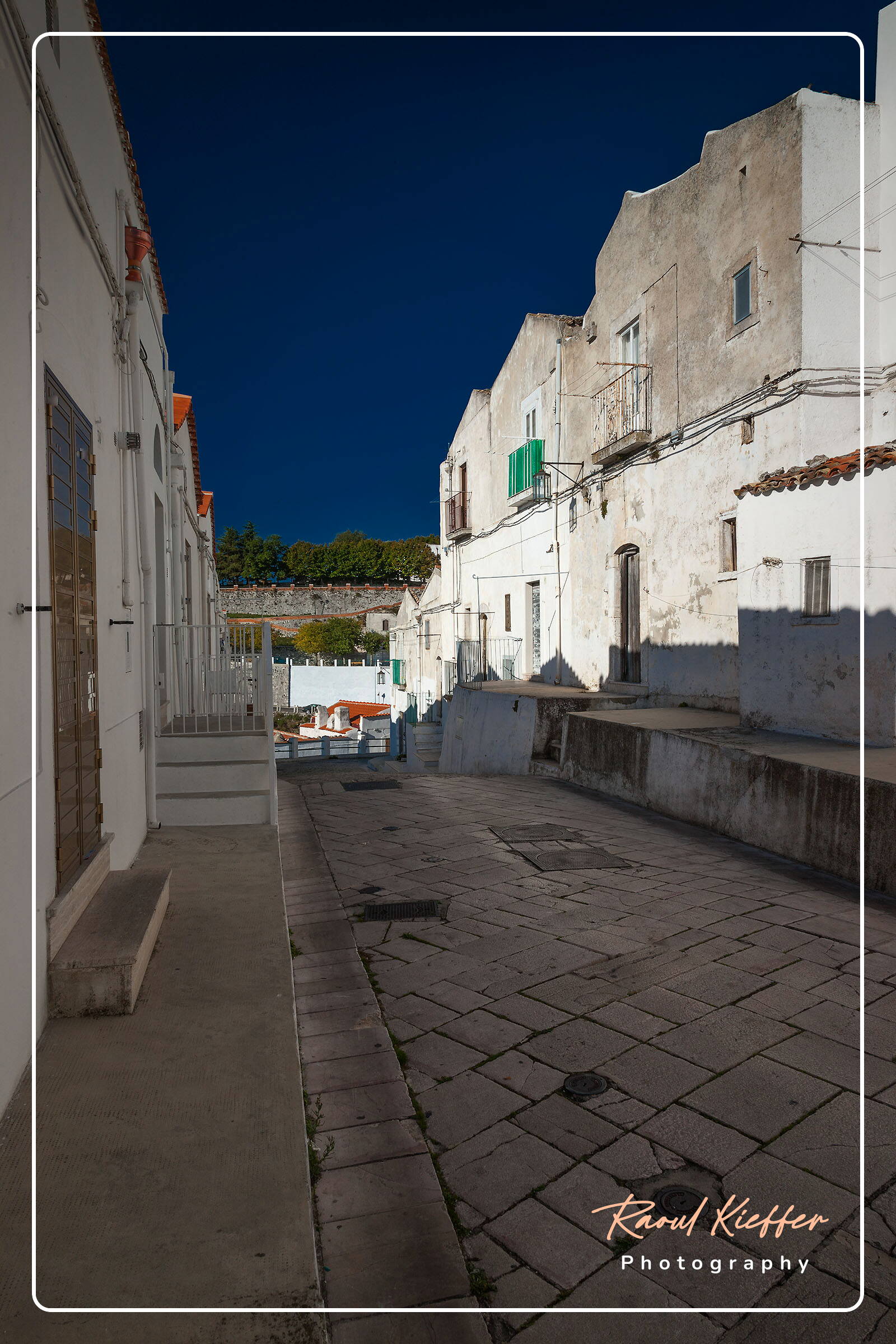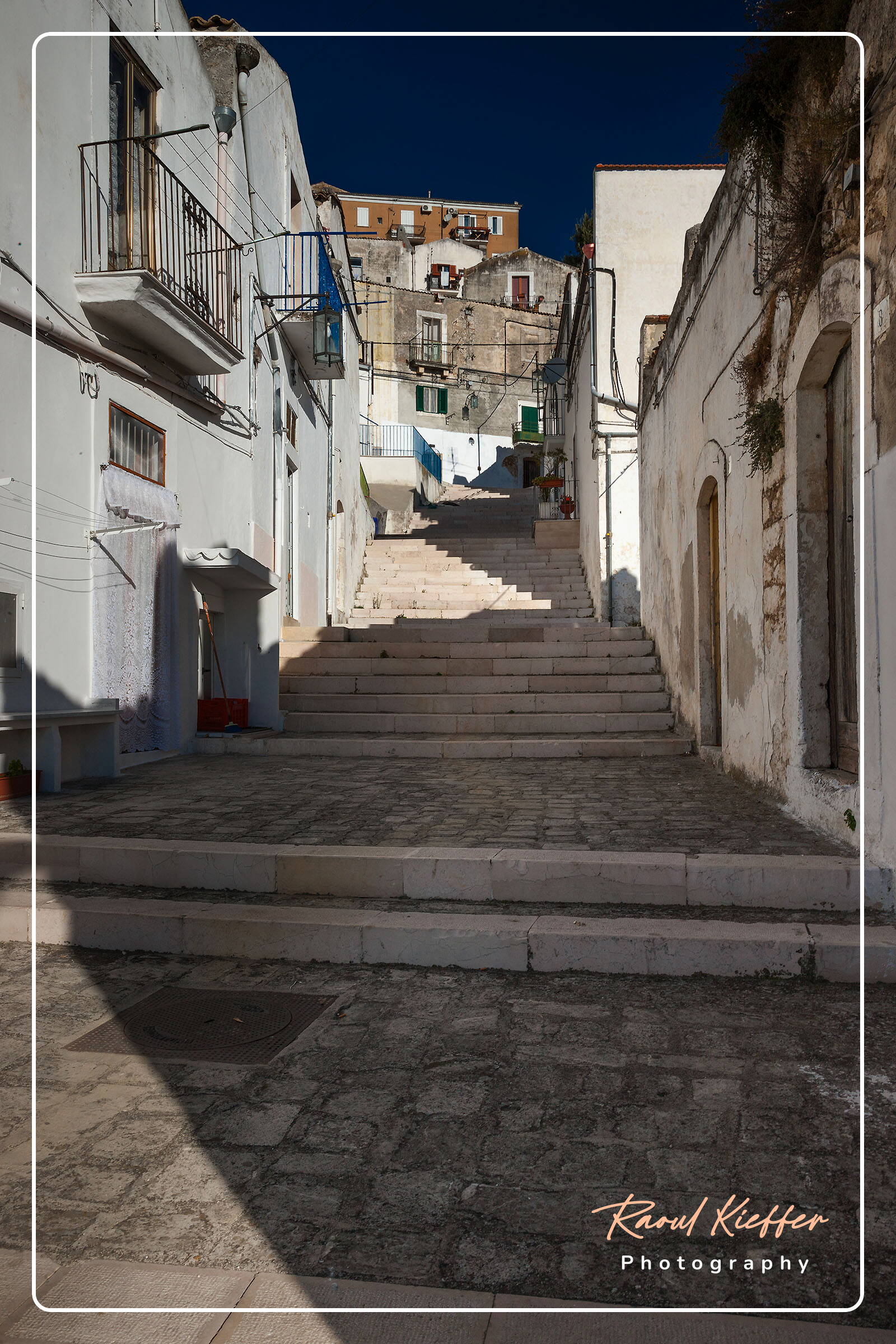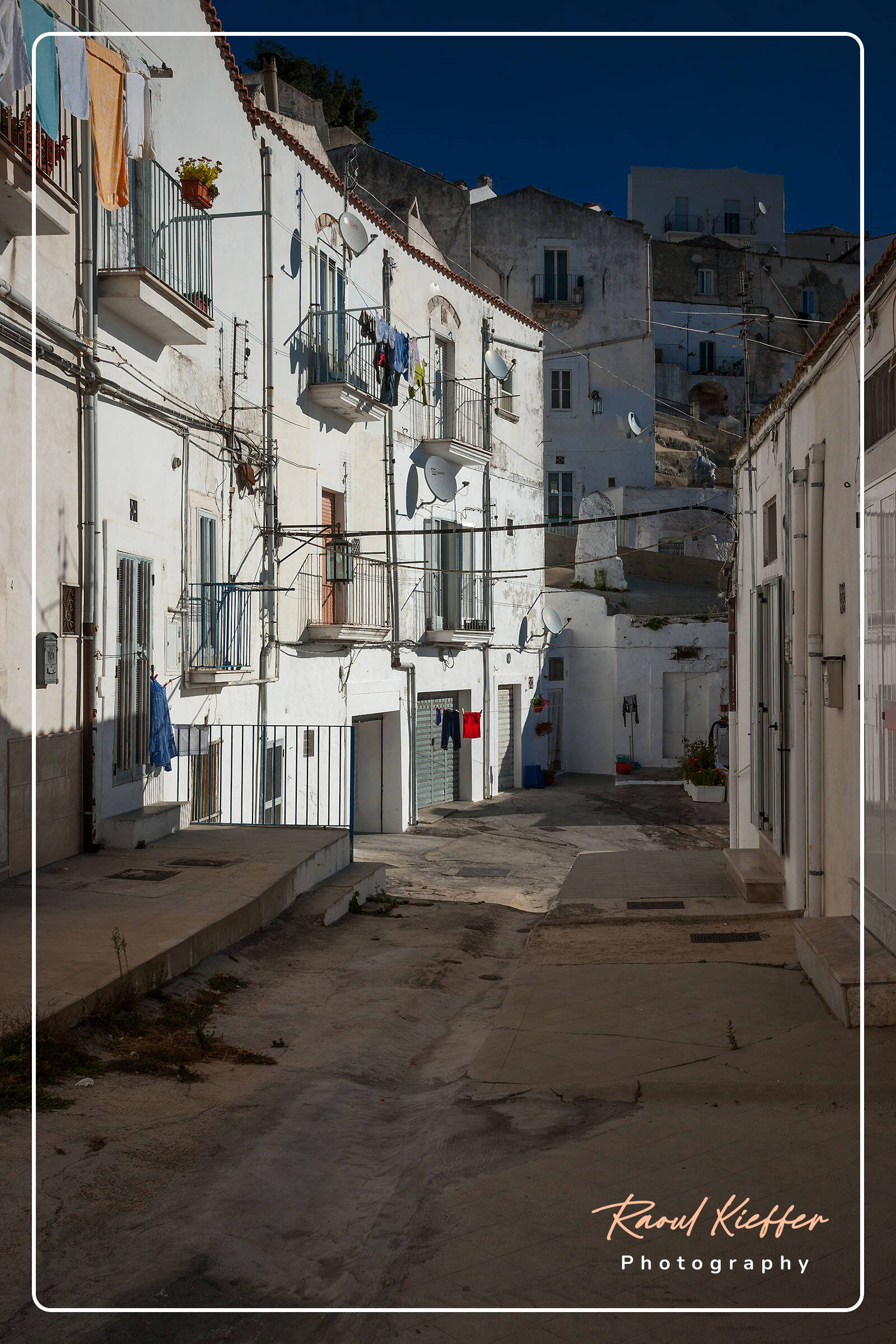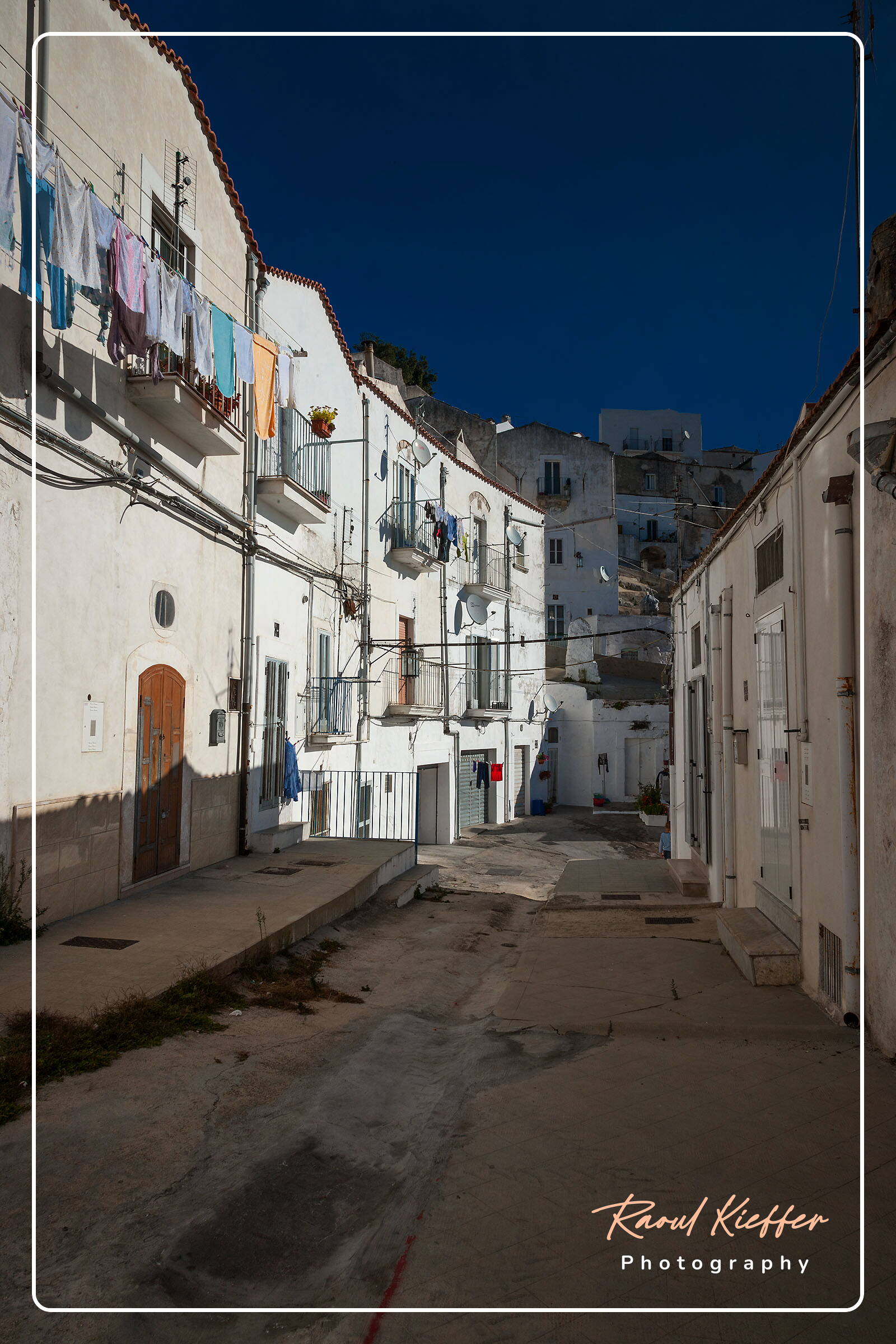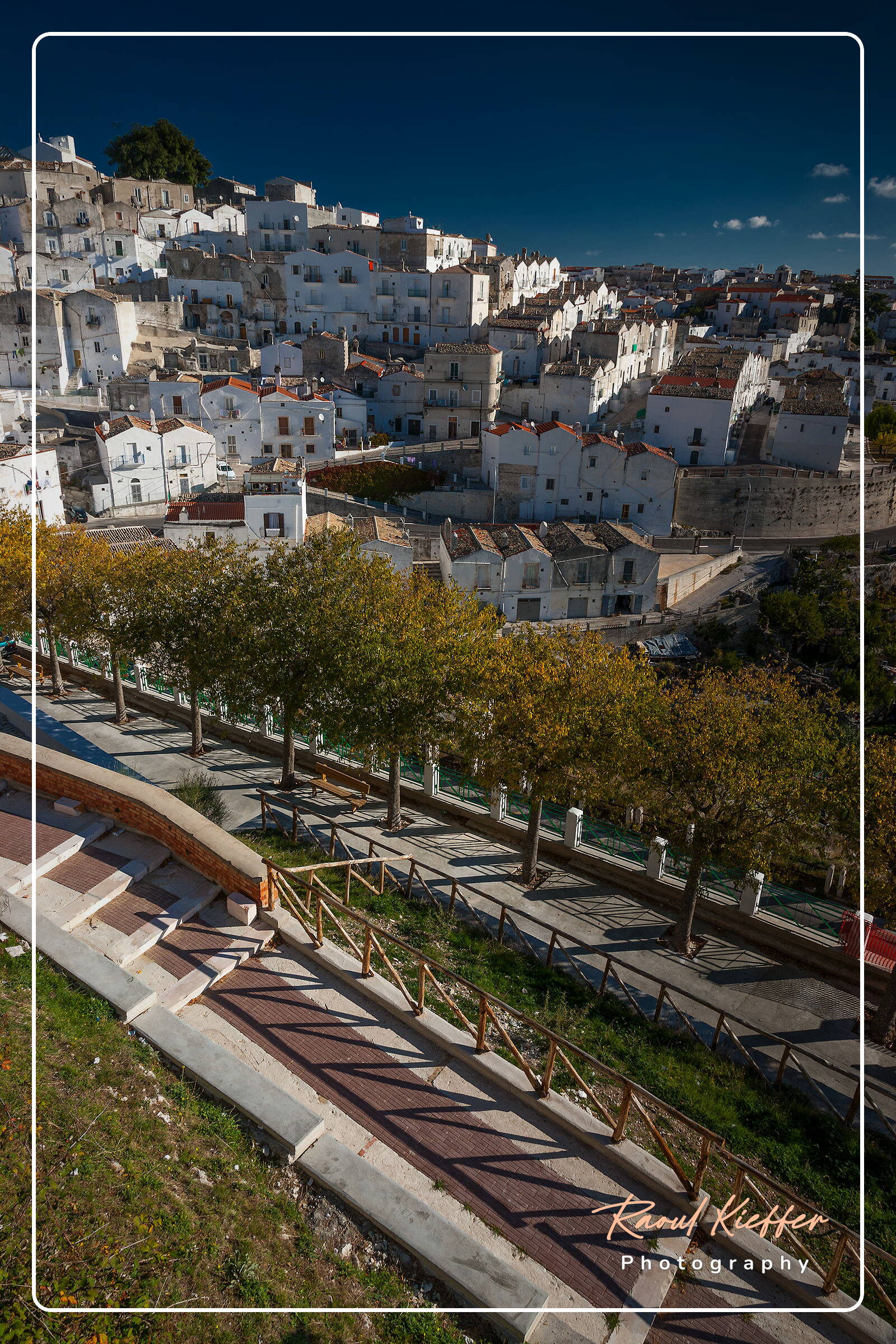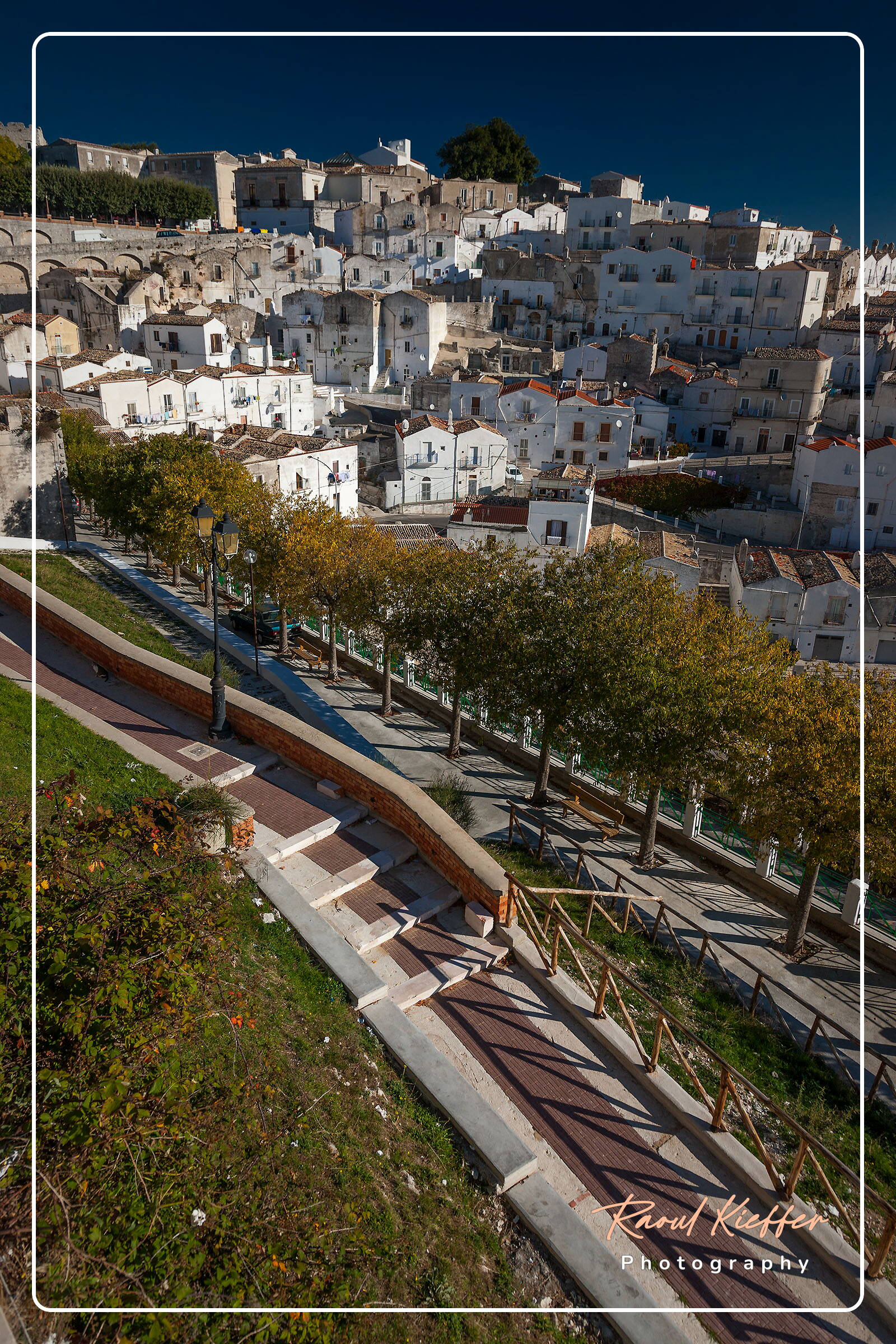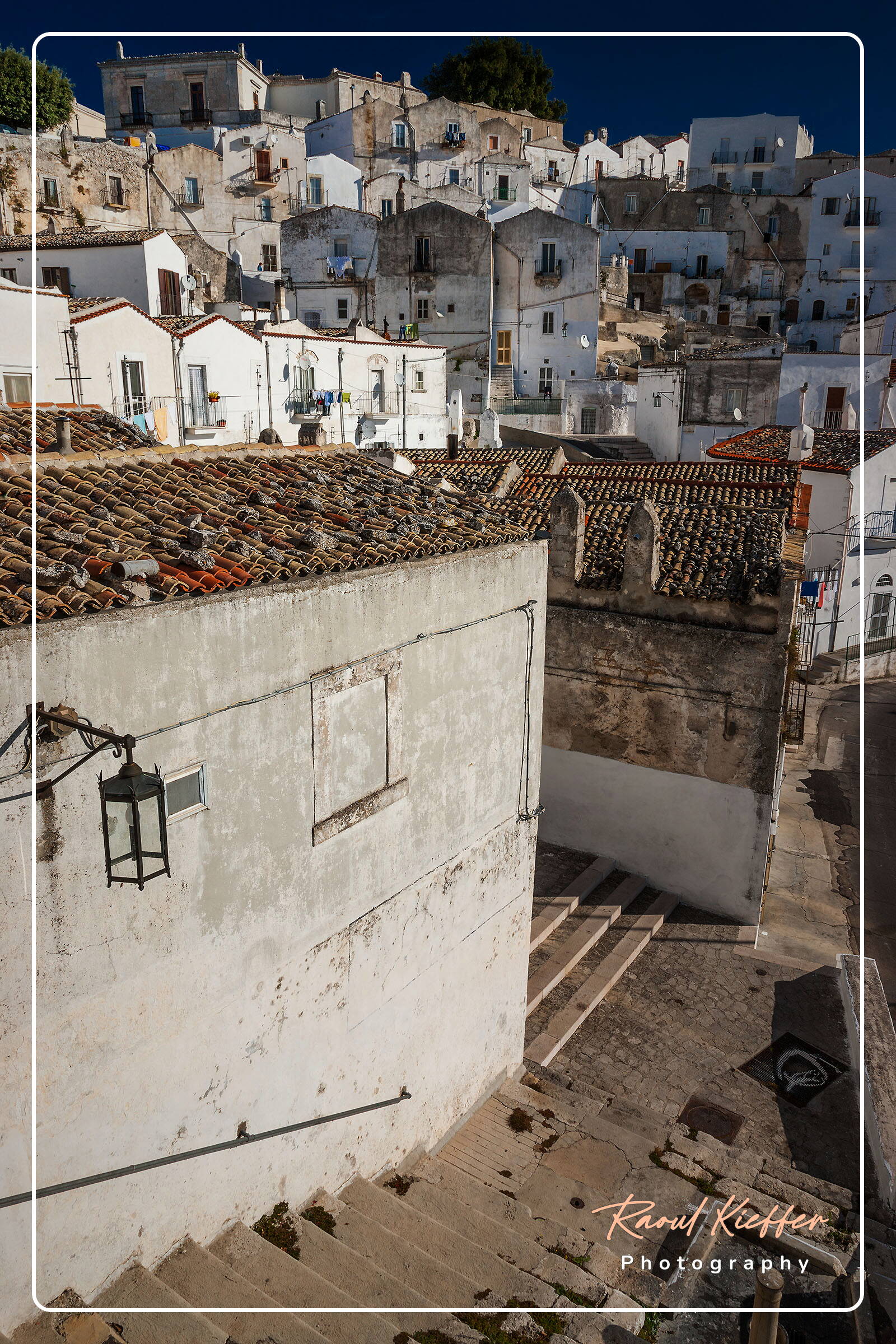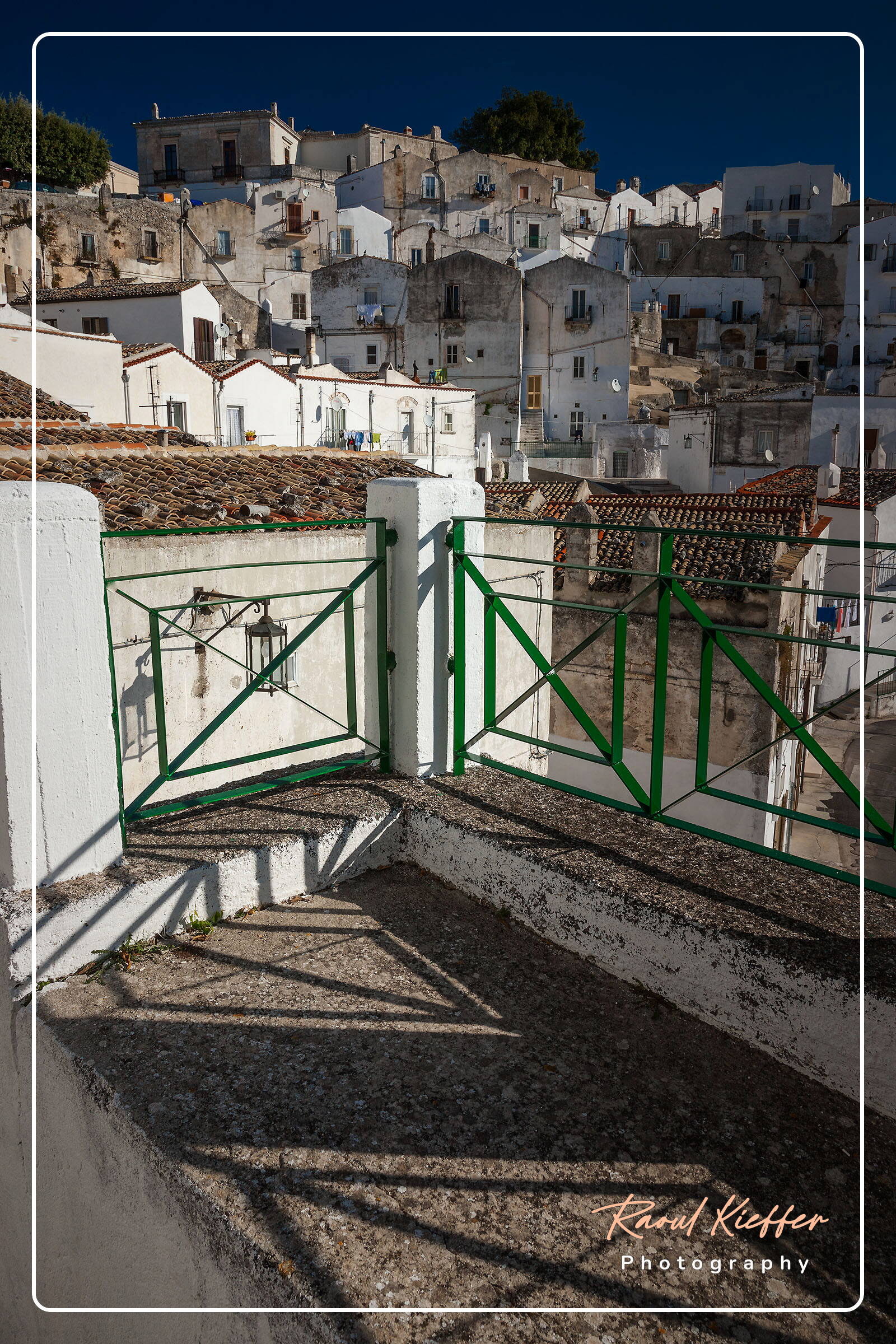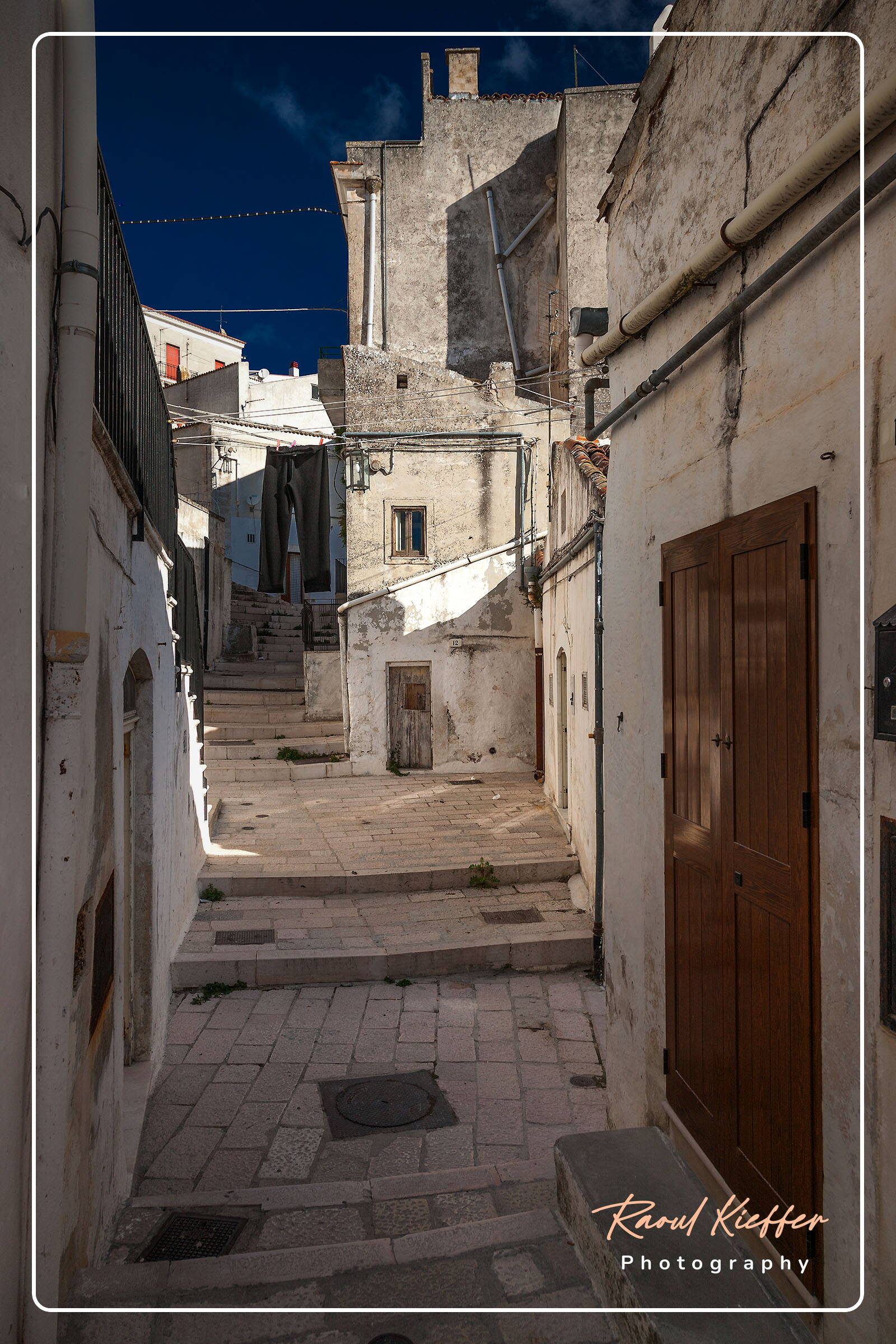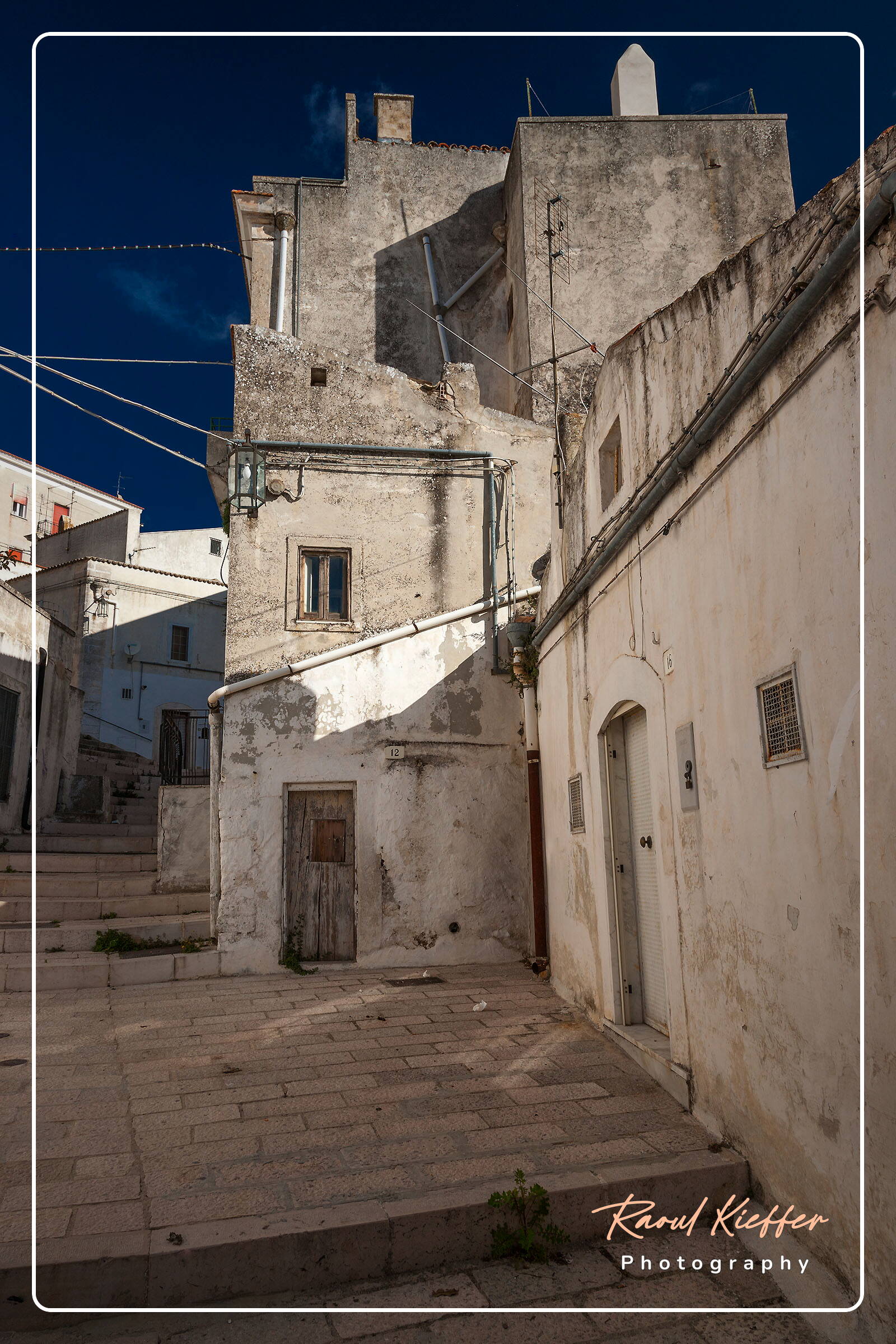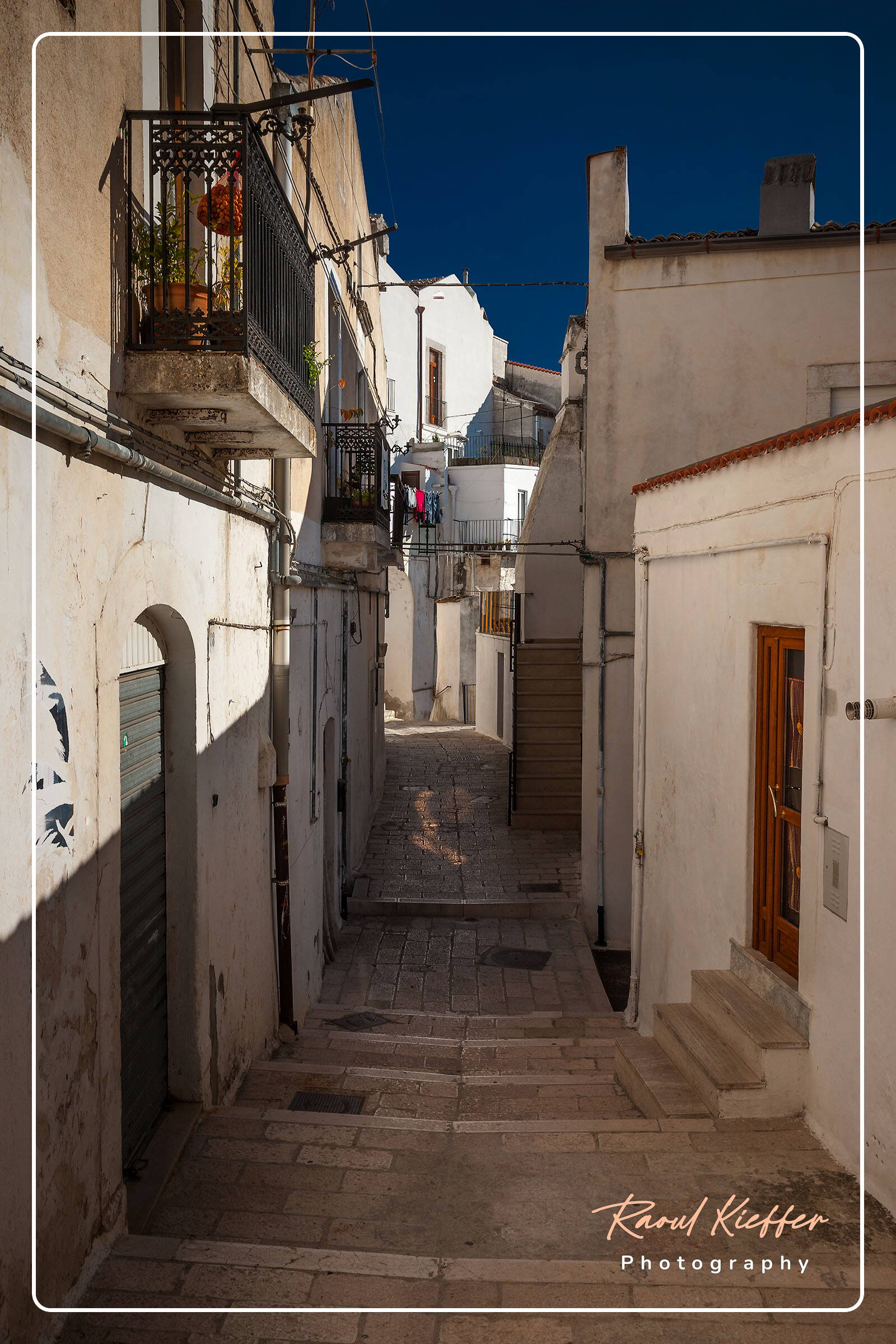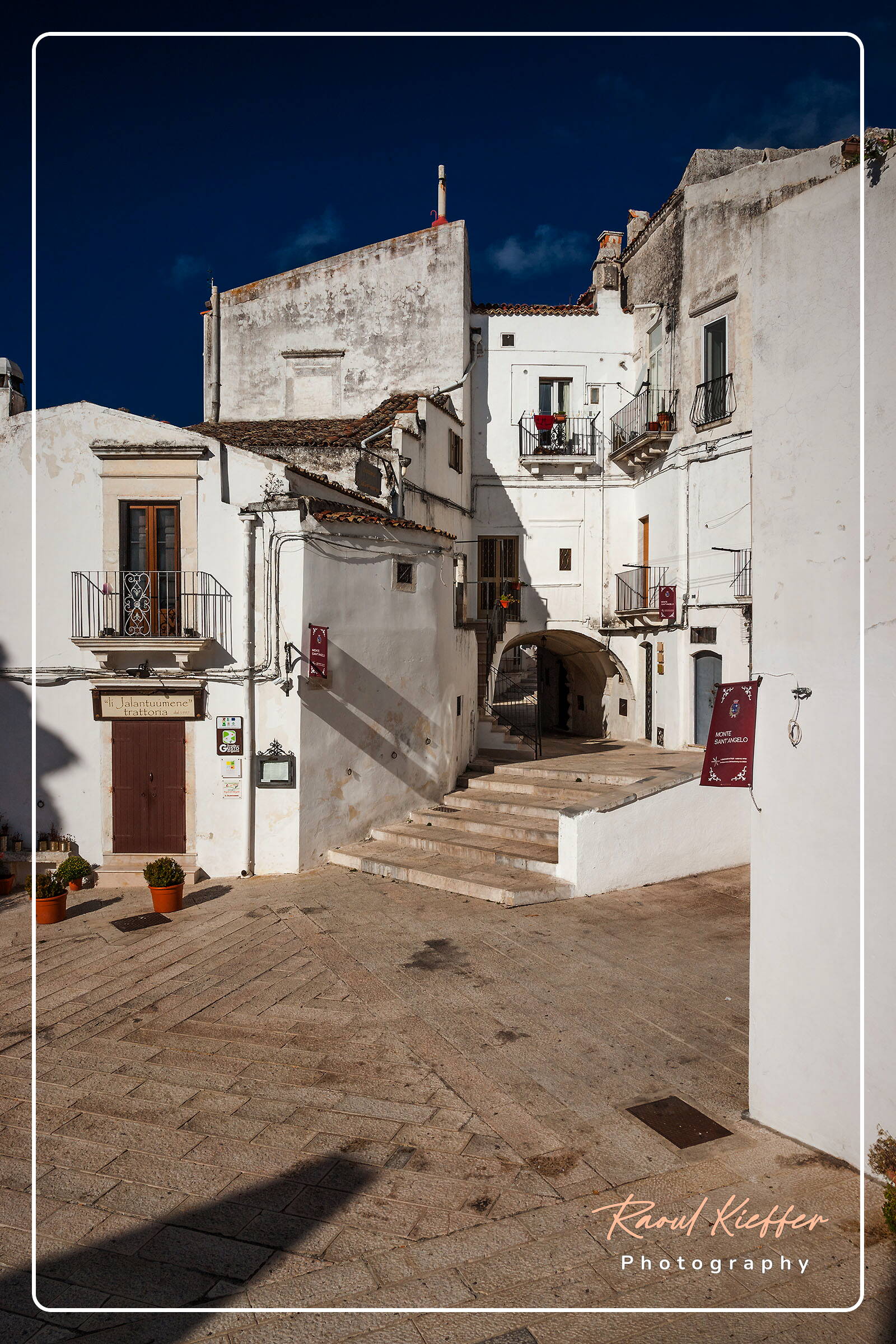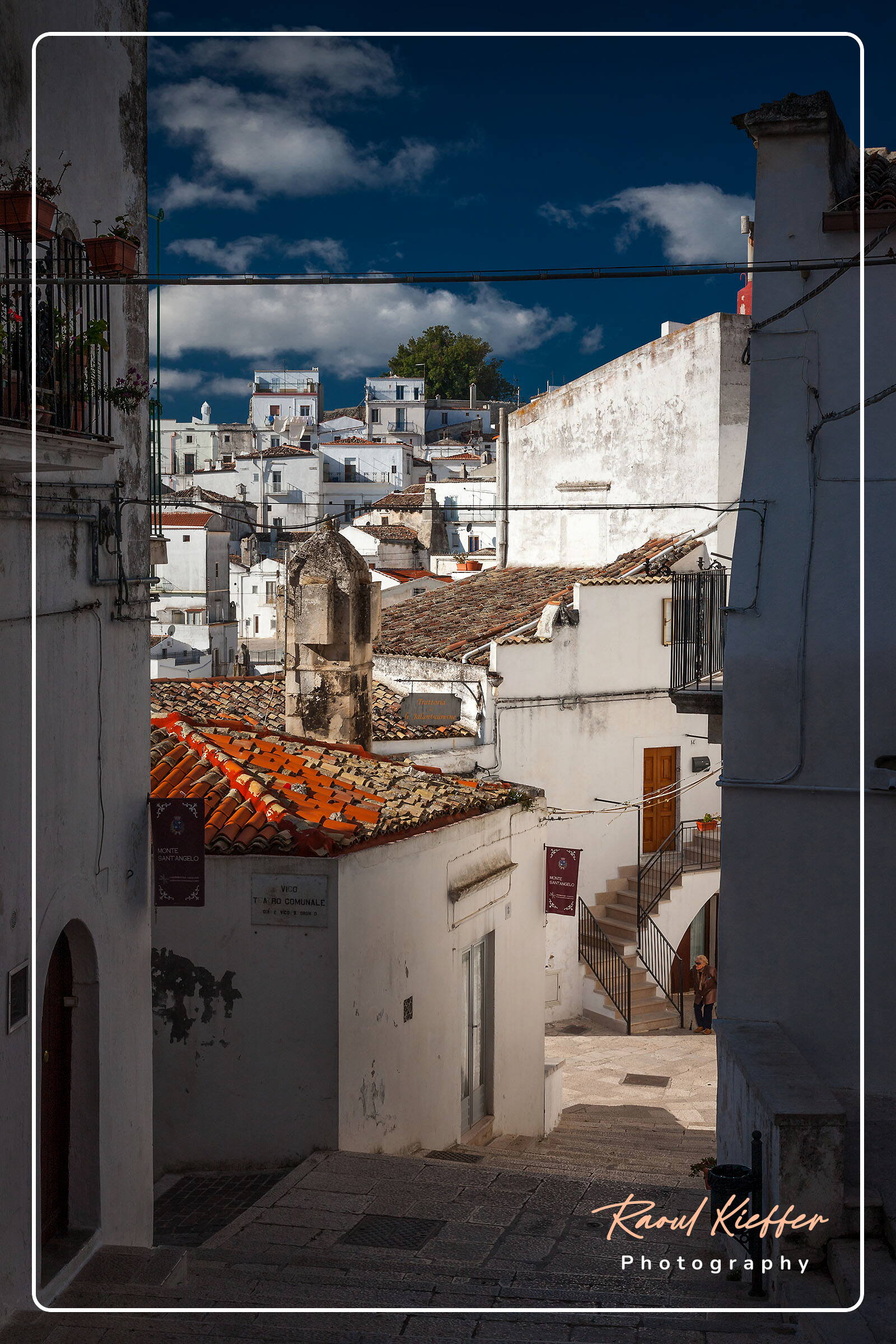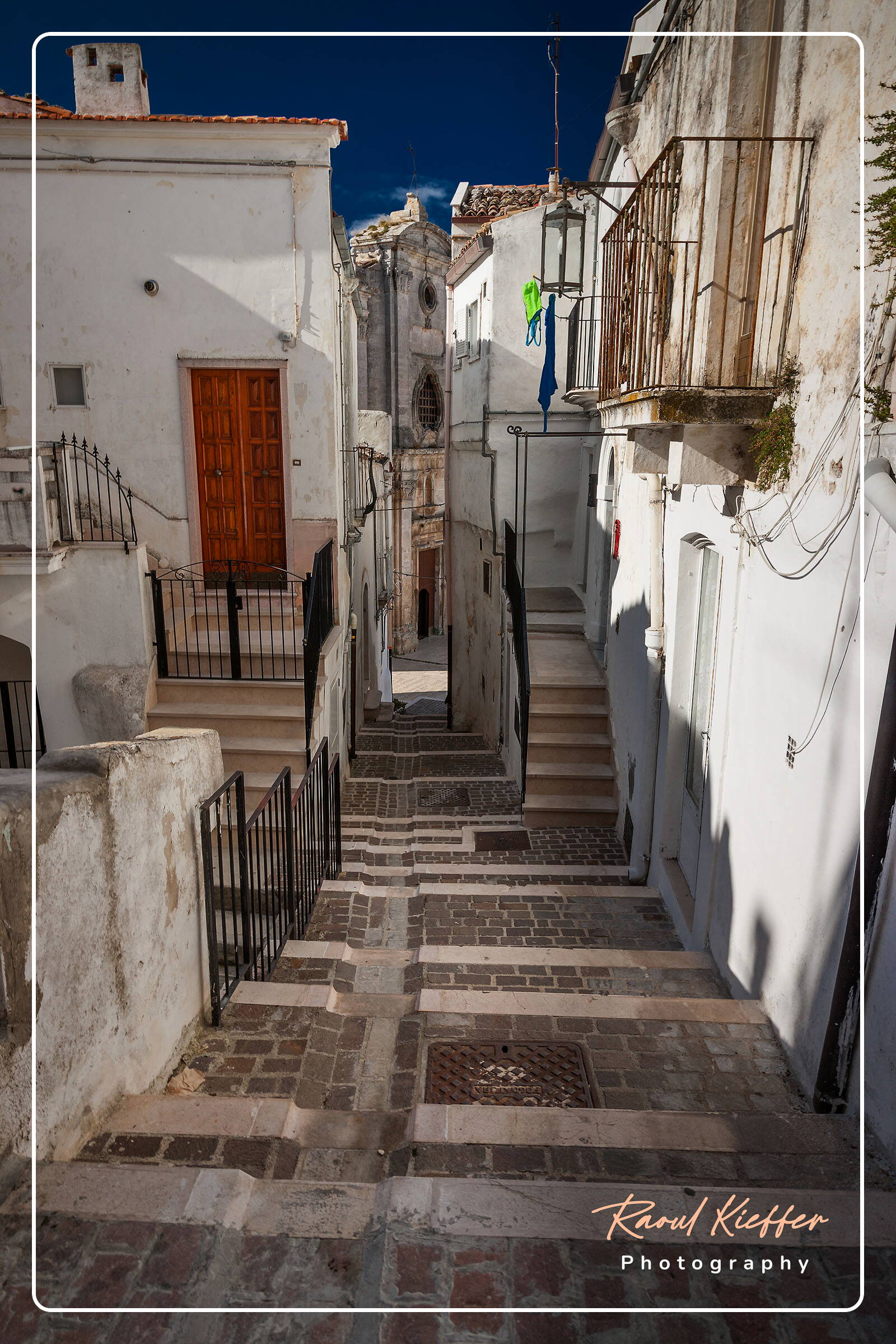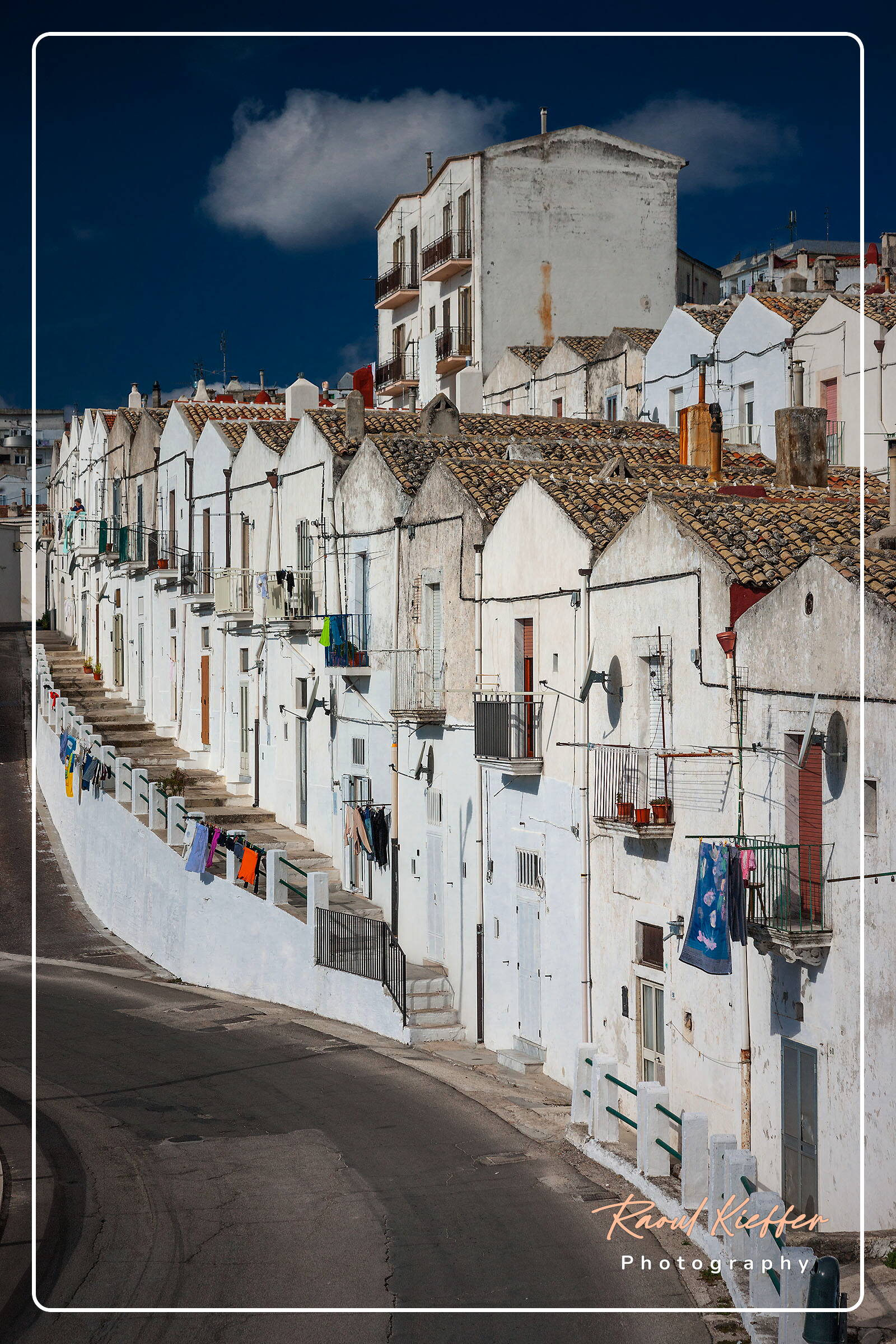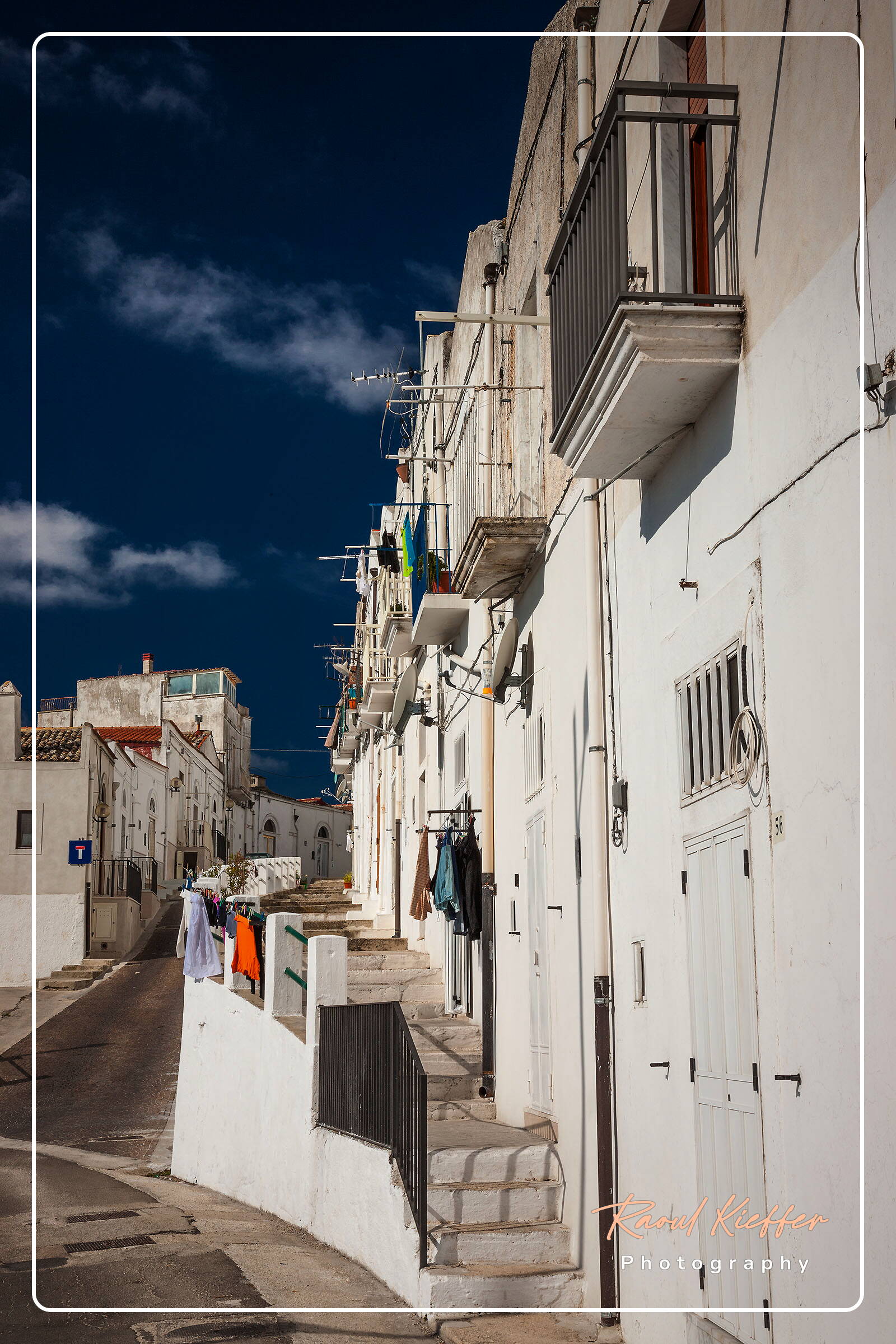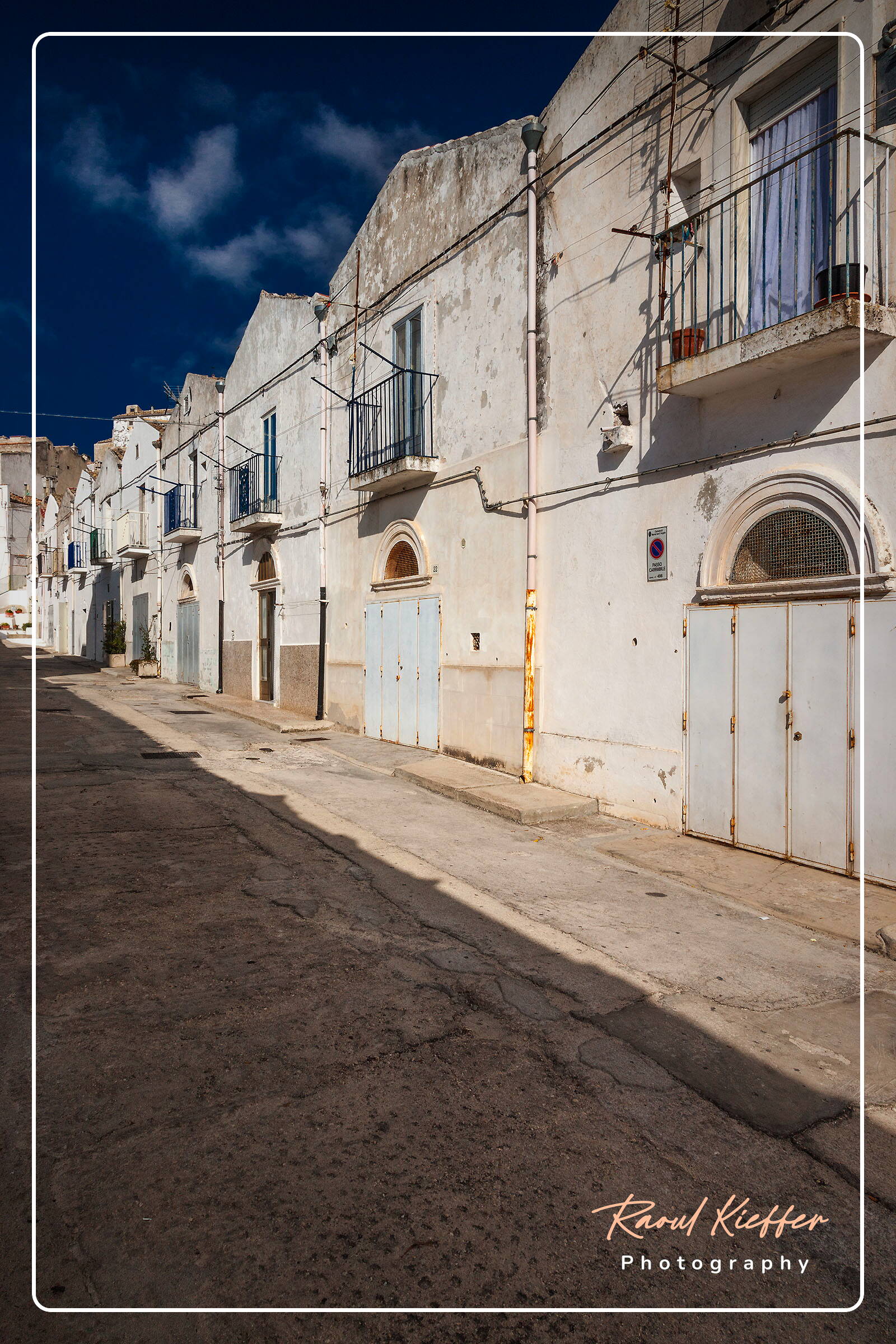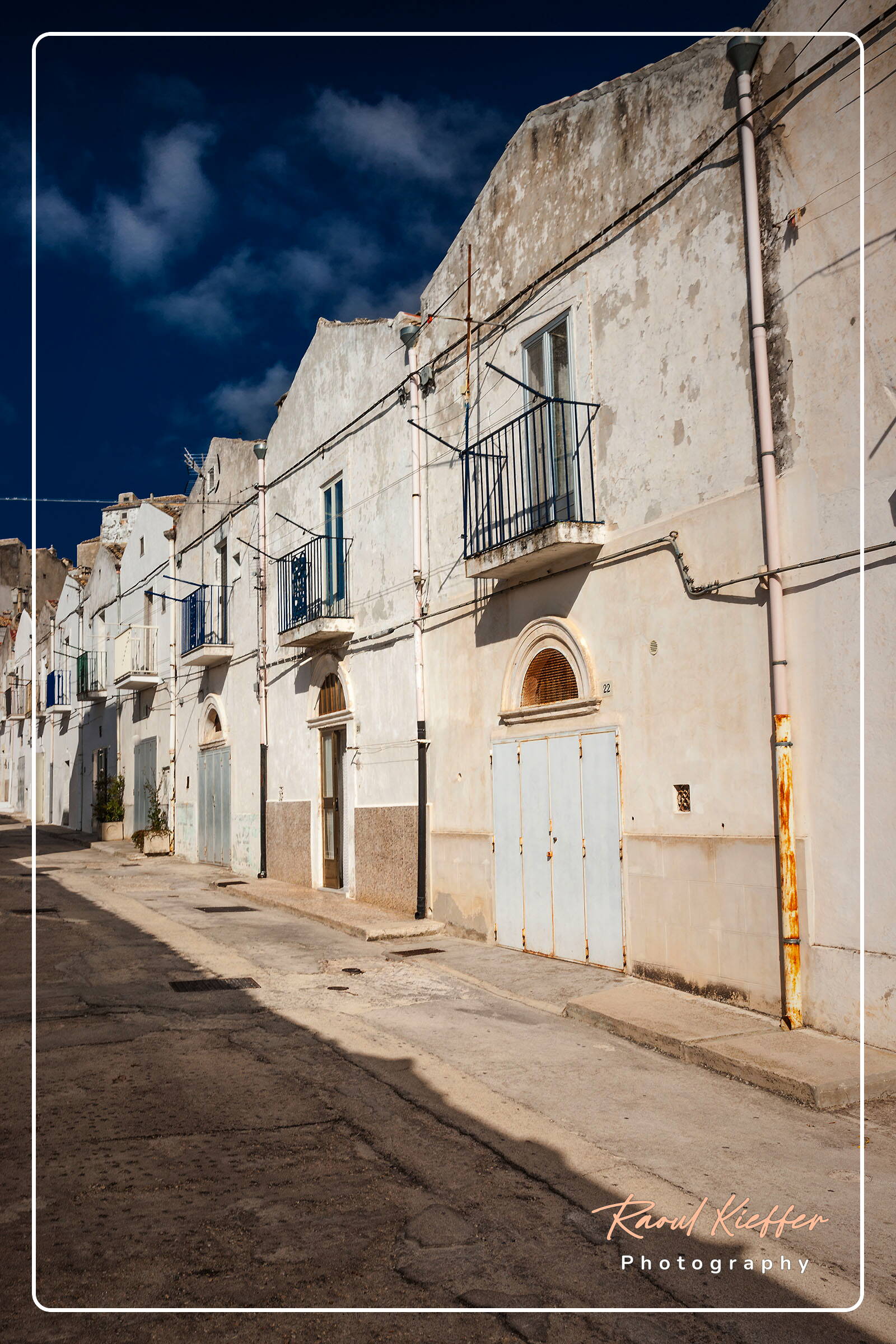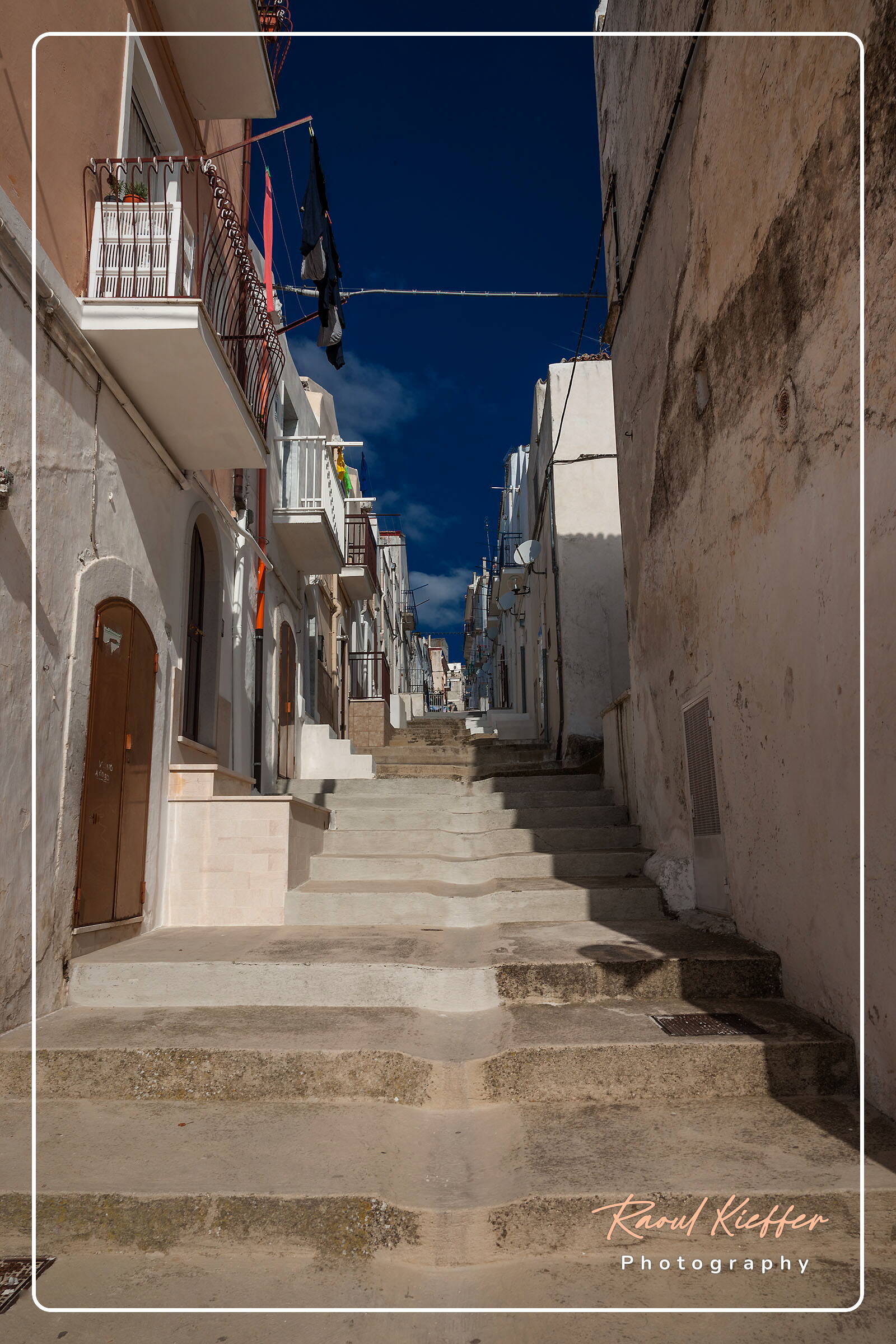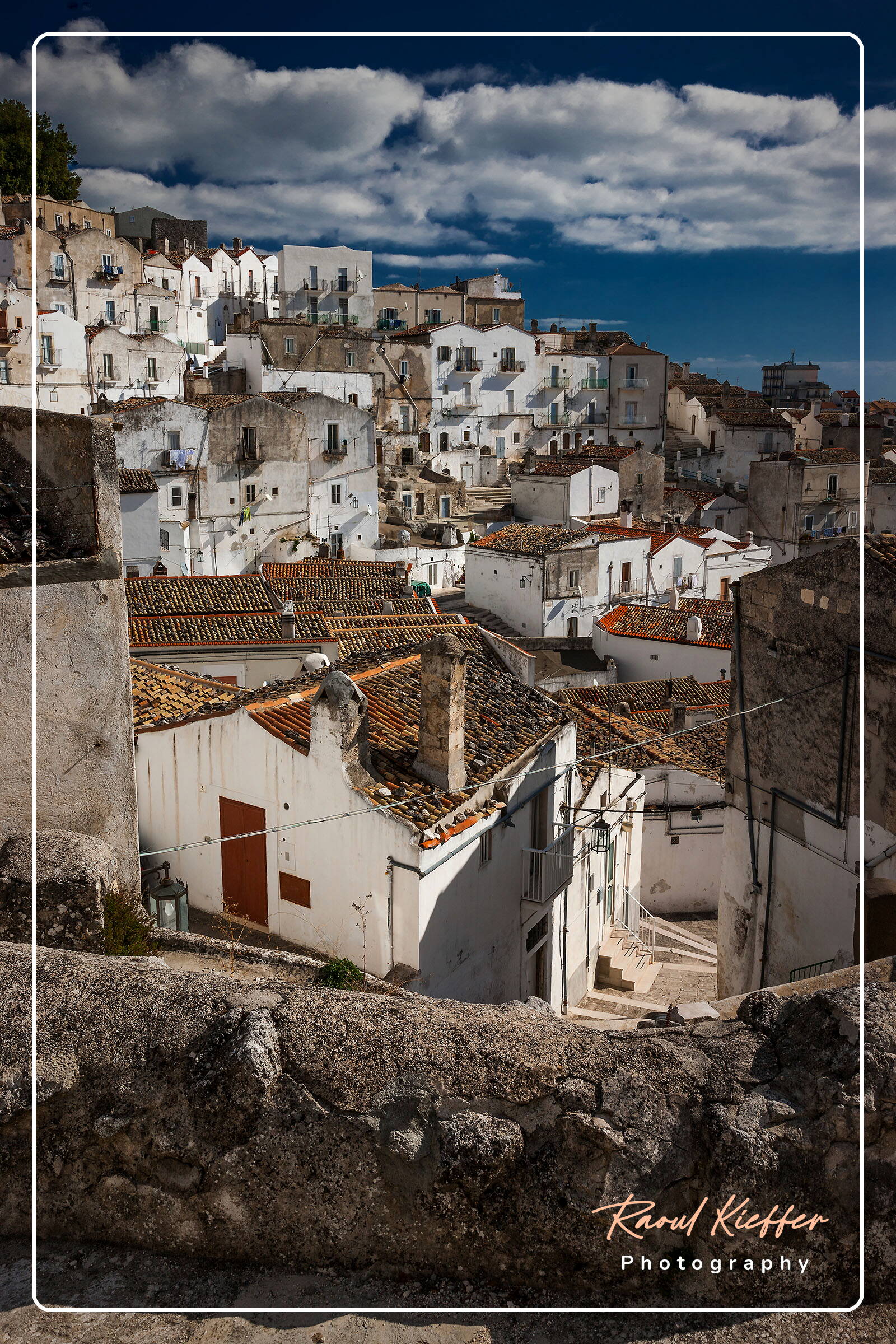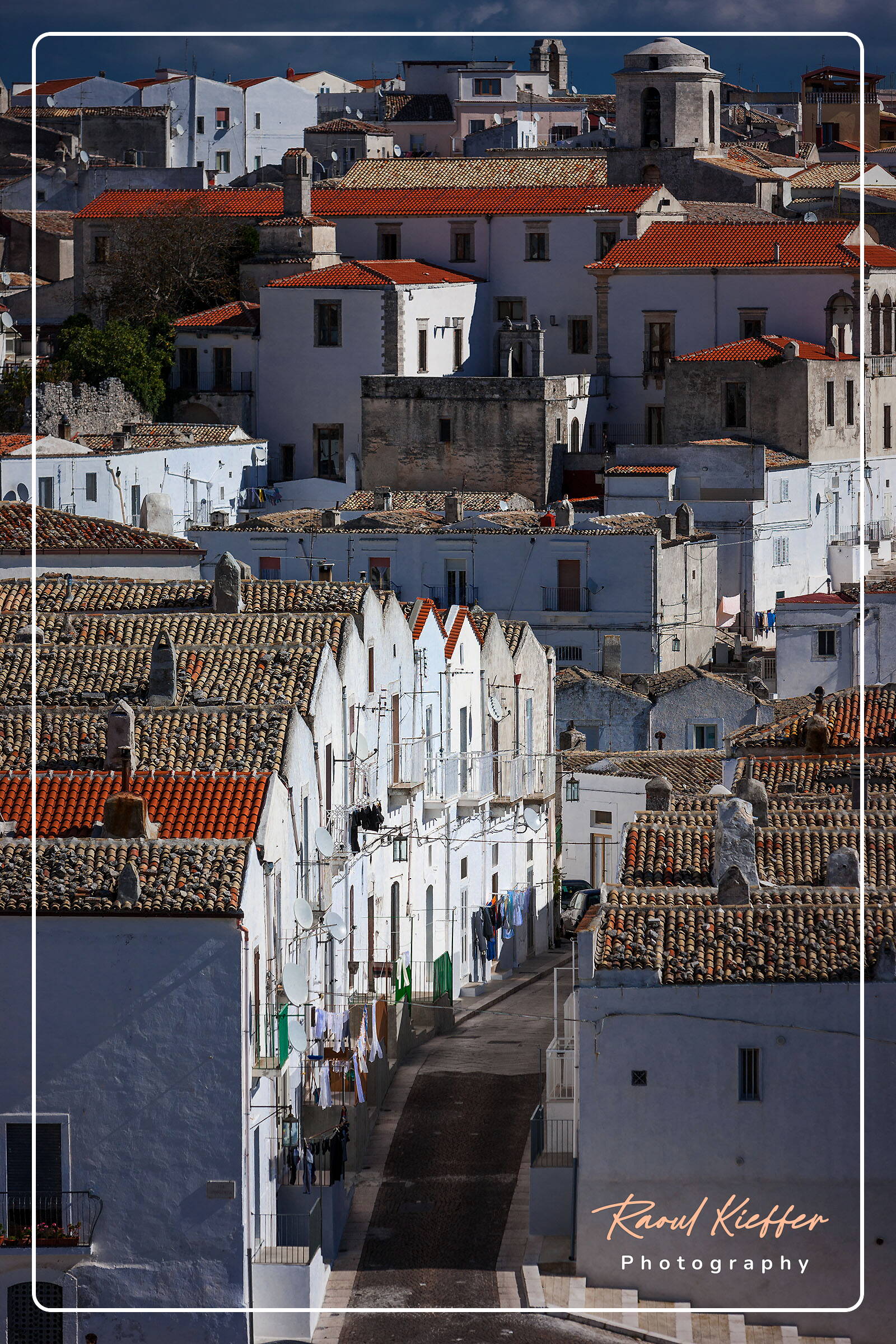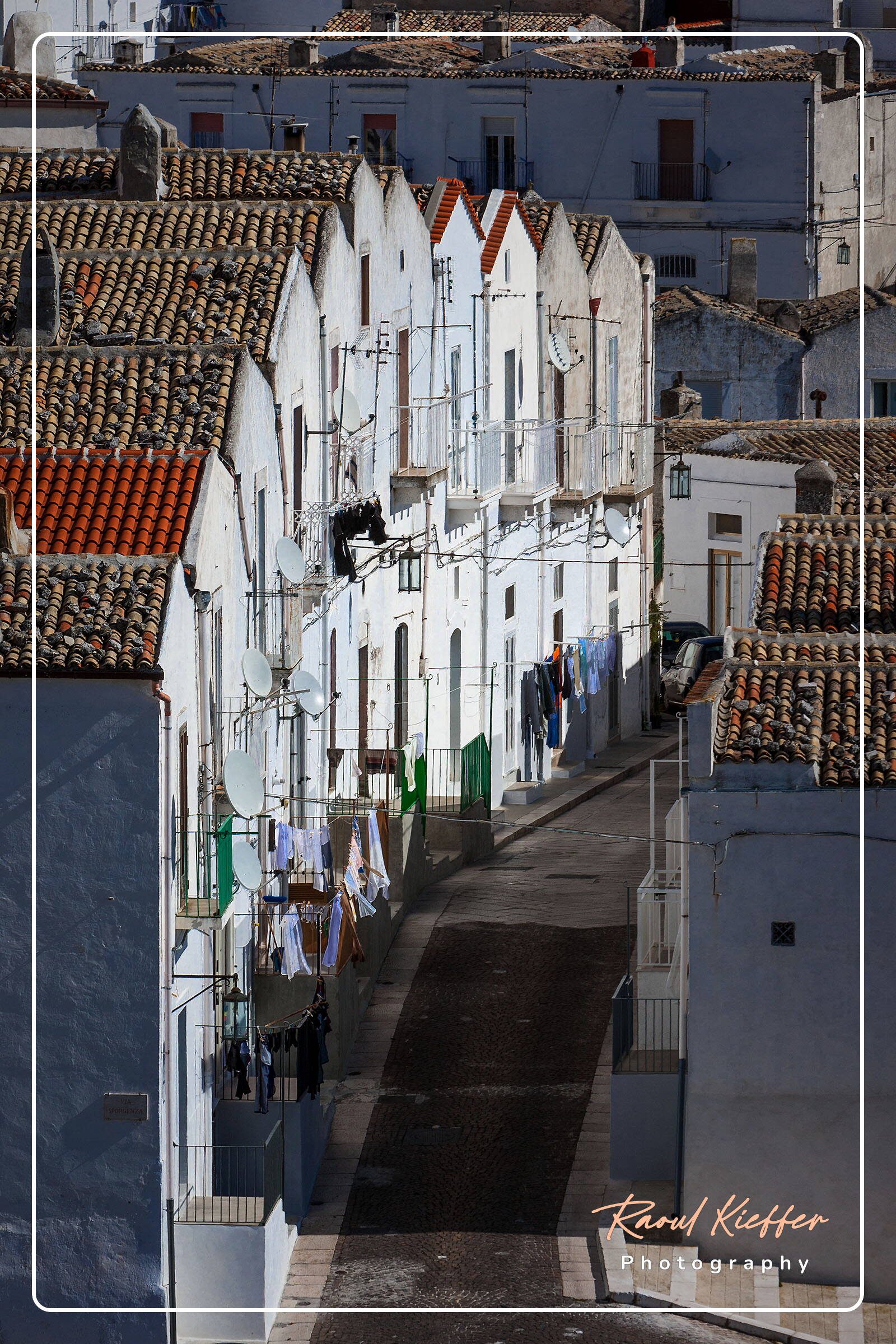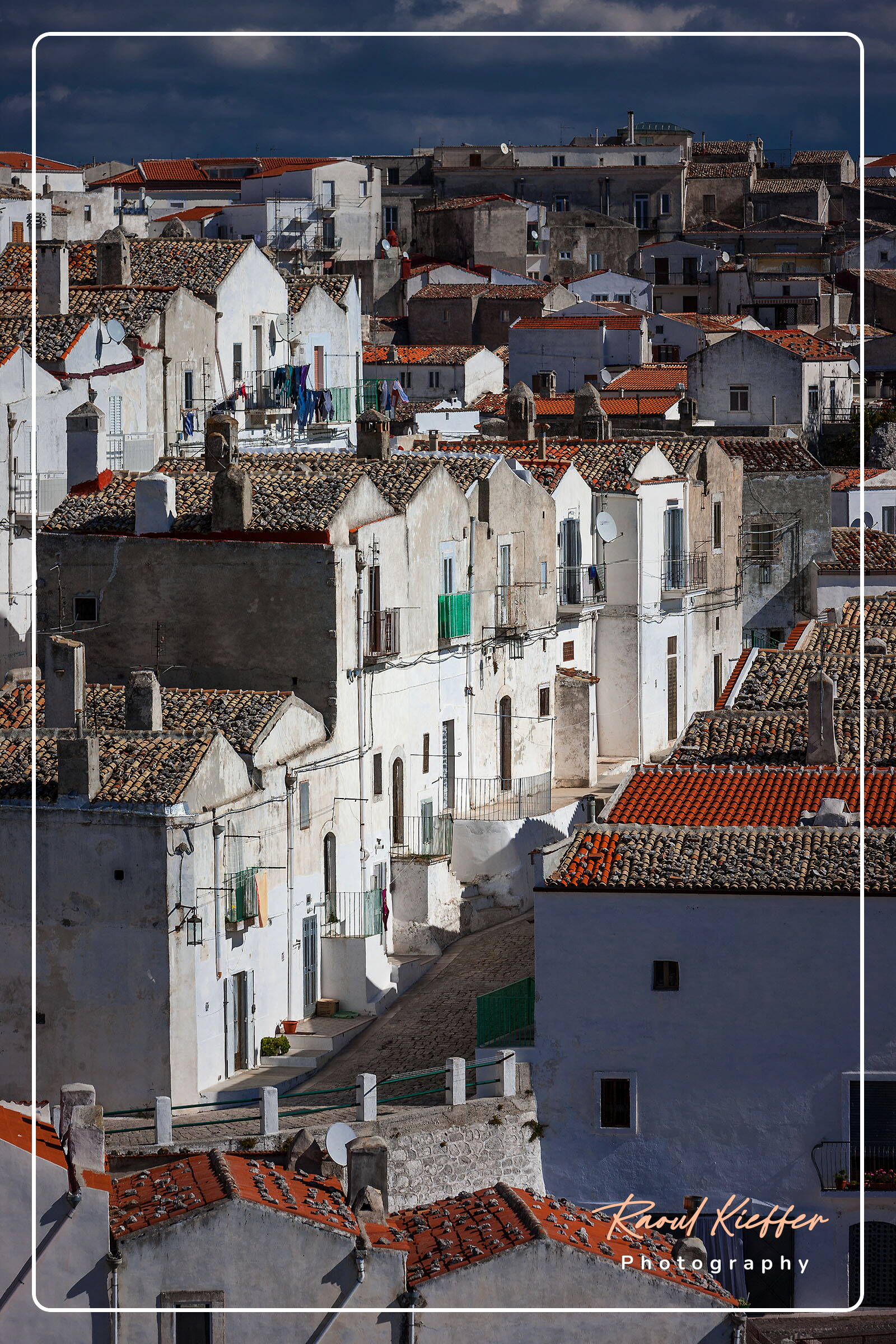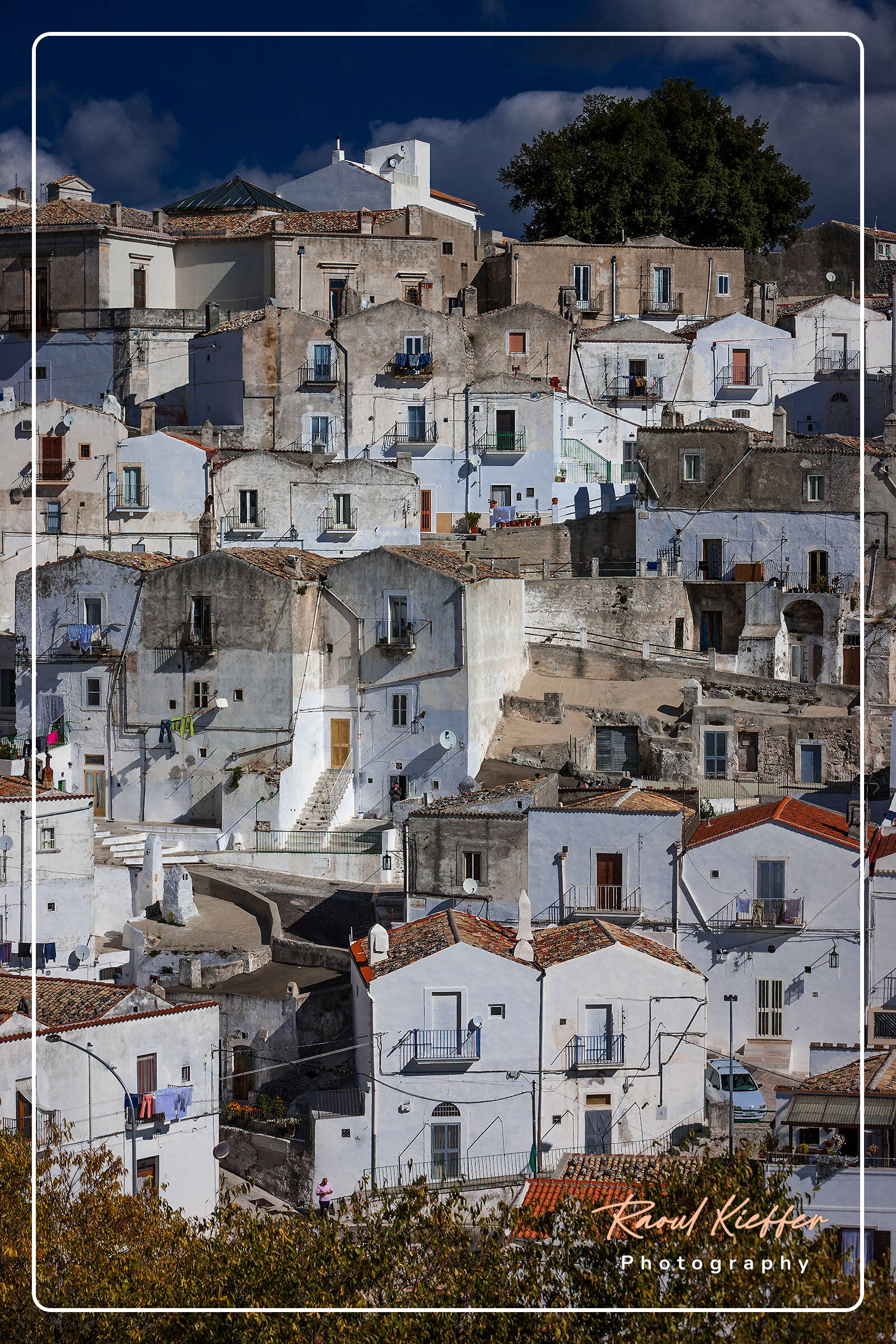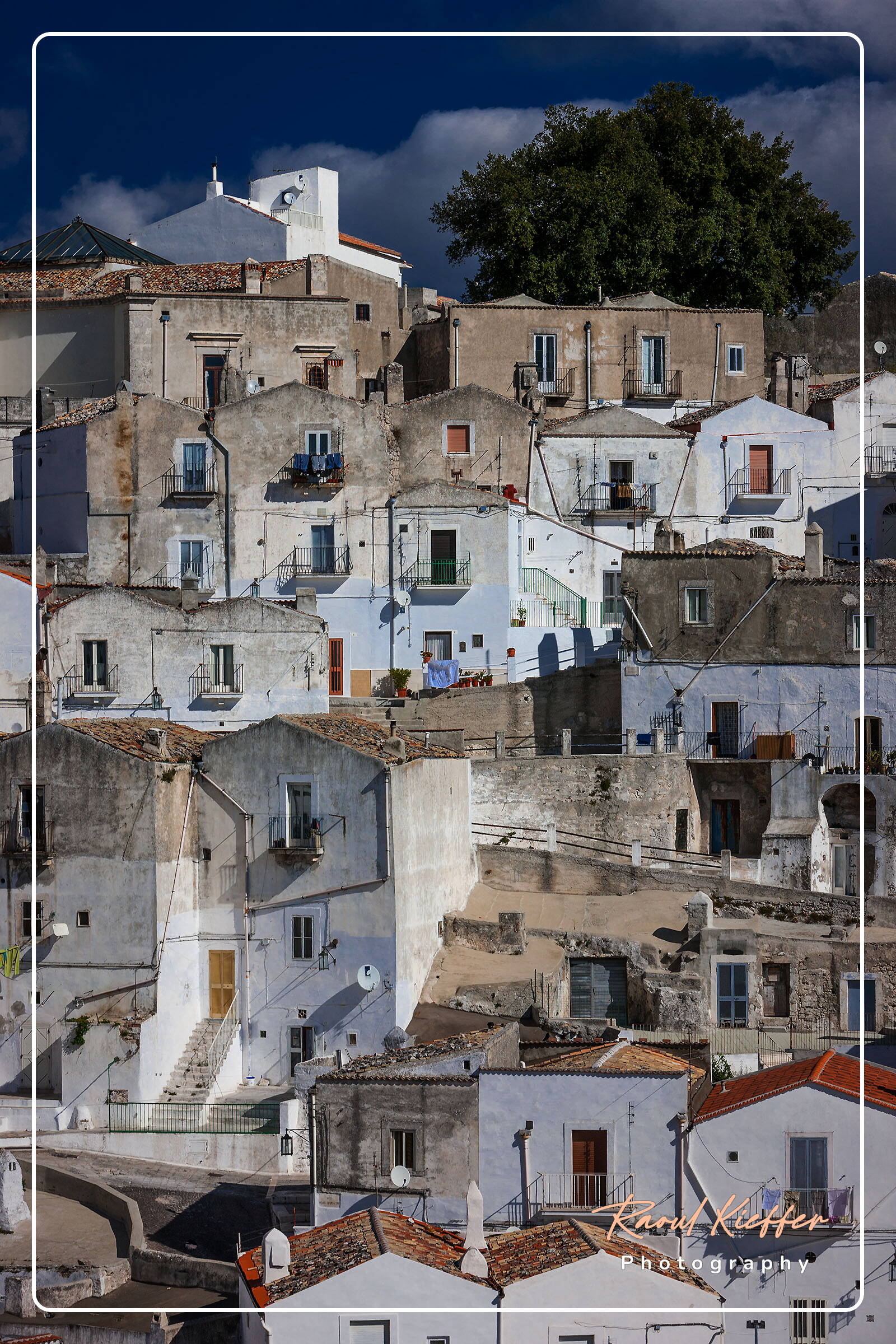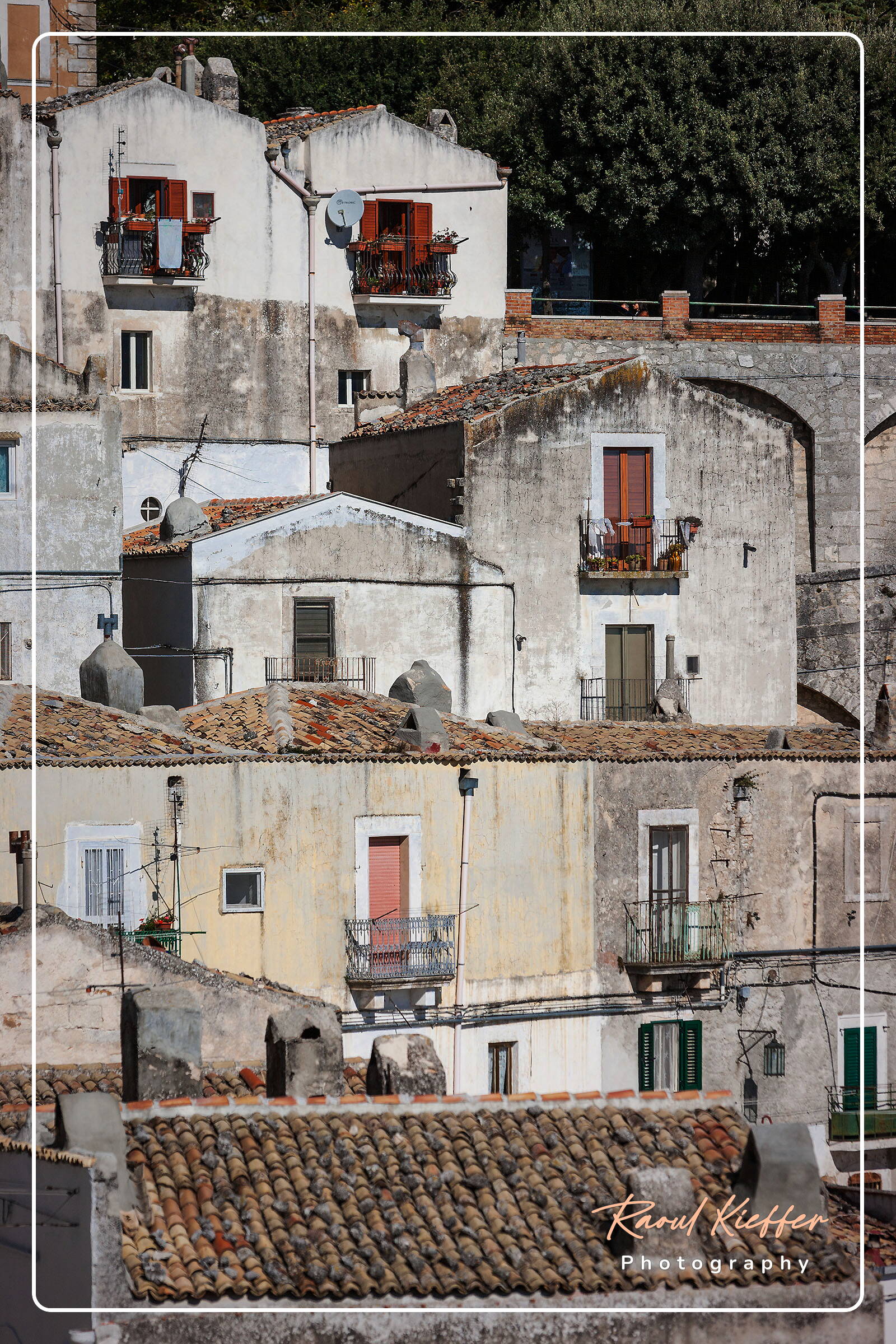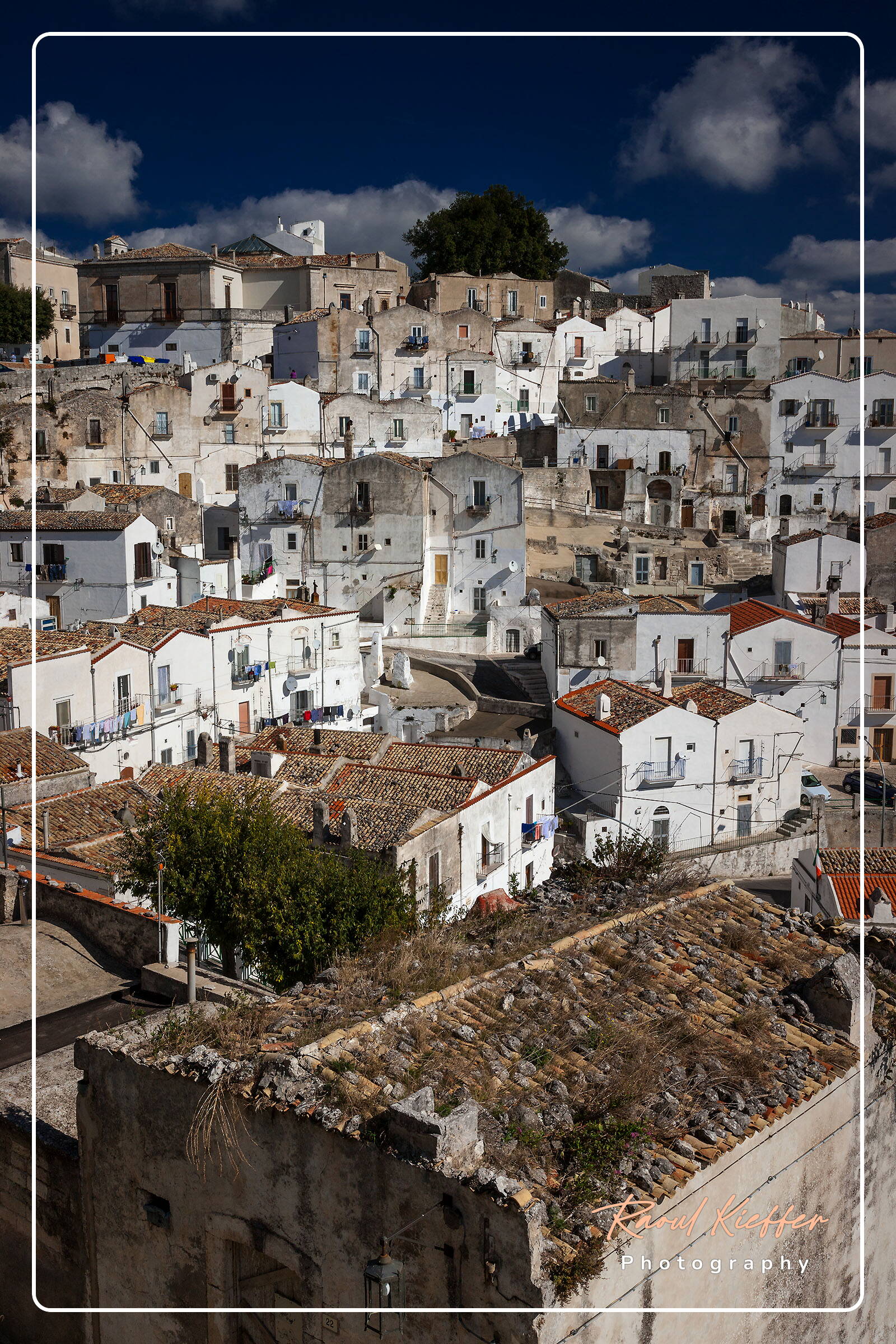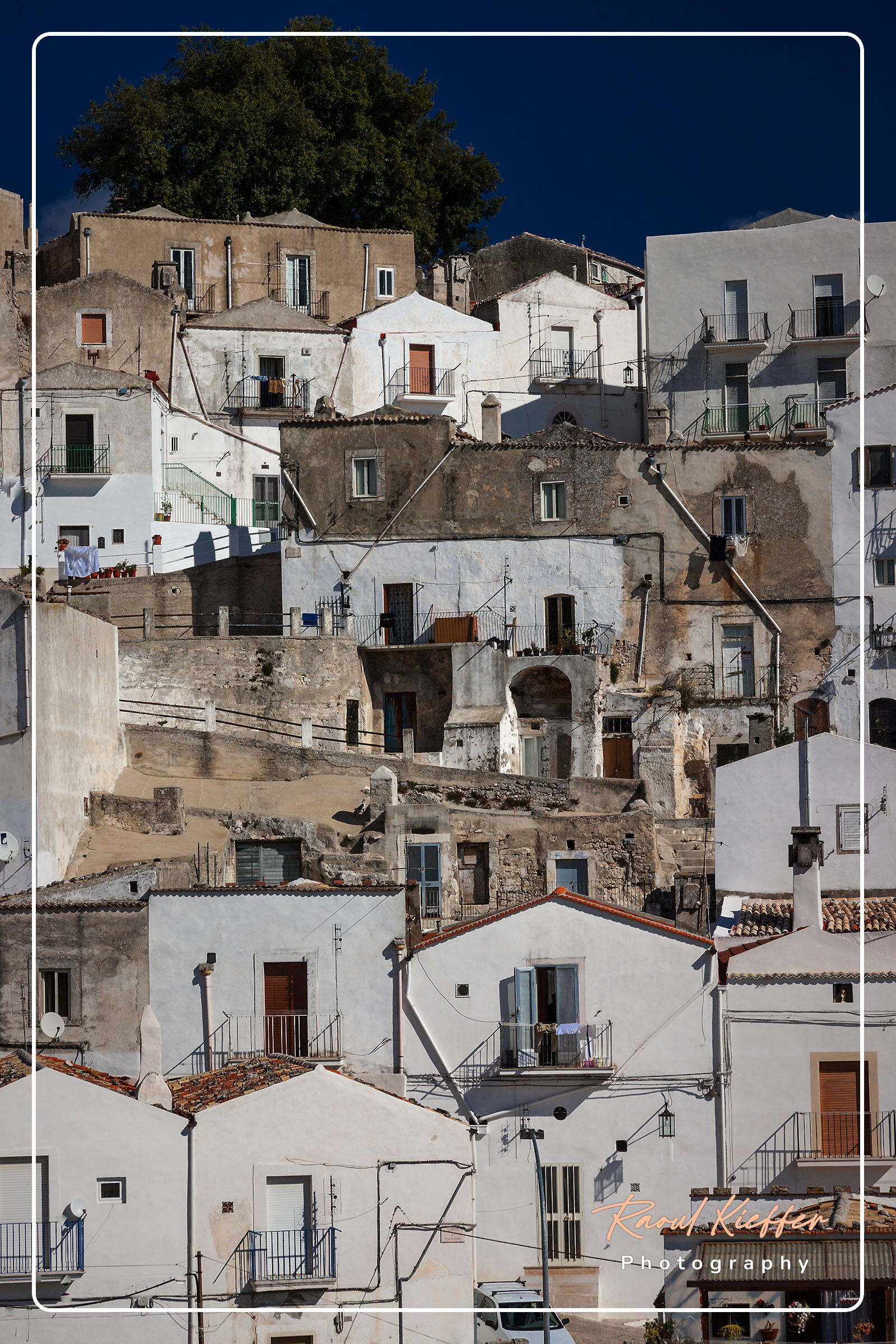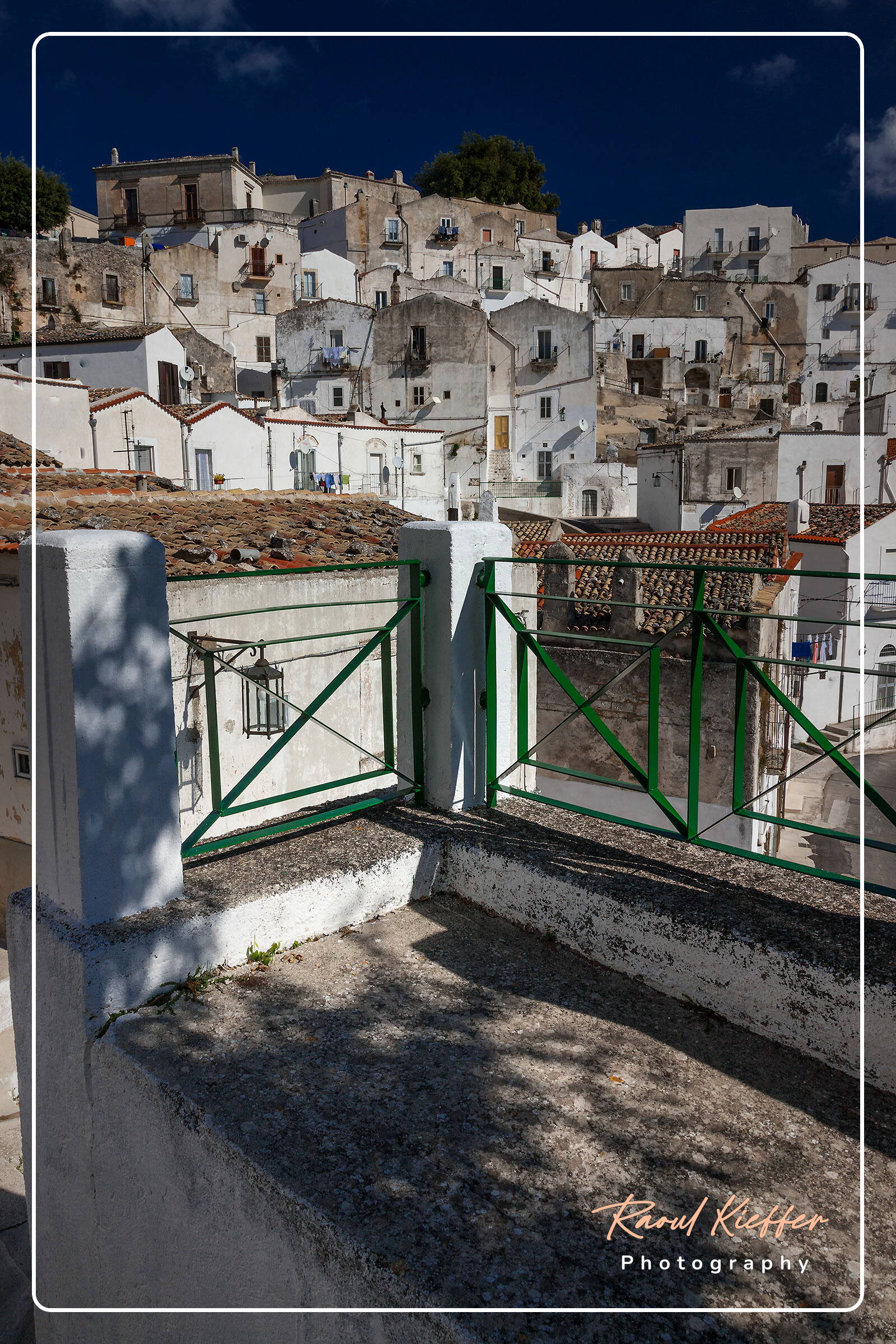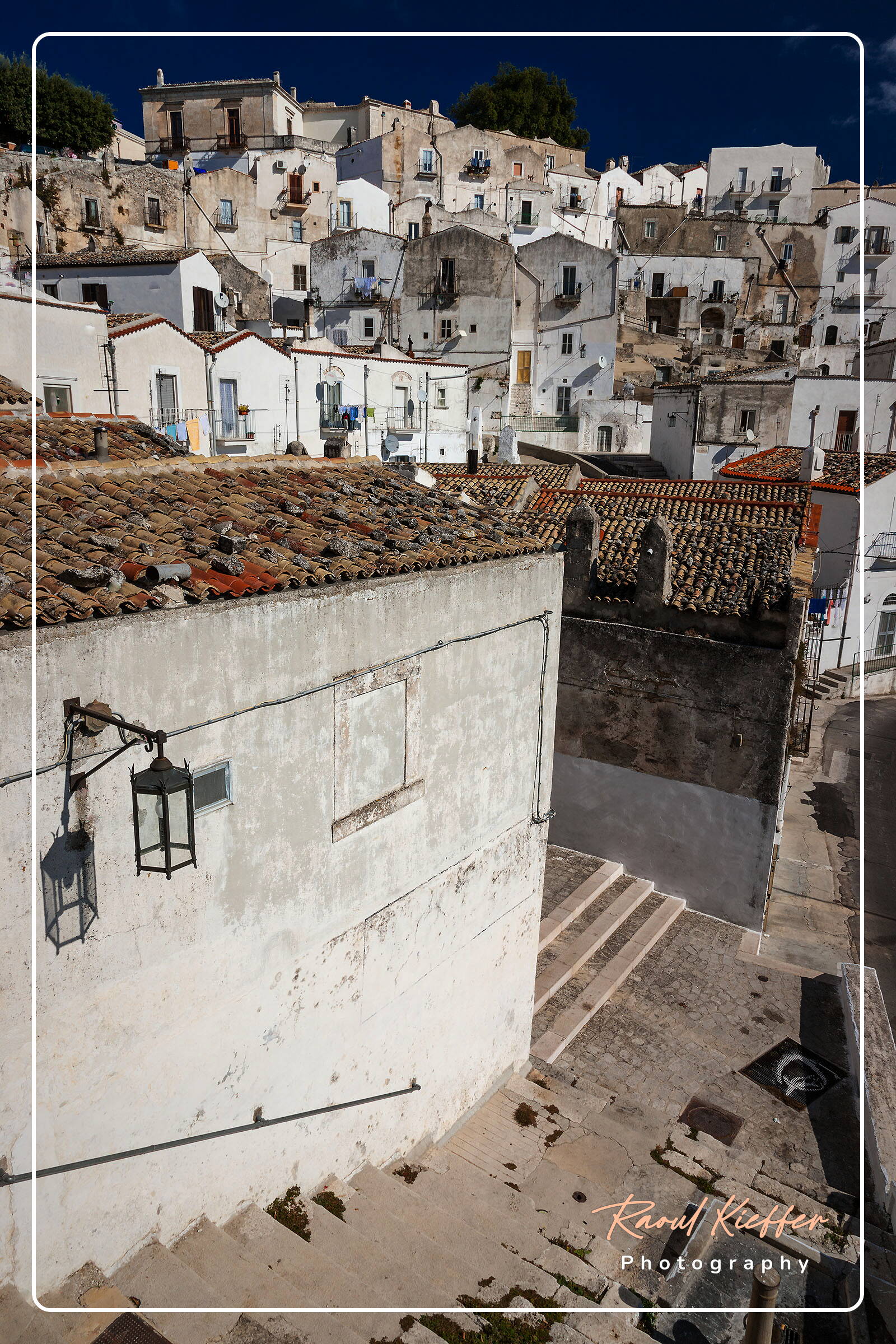 Size of original pictures: 5,616 x 3,744 pixels
Description
Monte Sant'Angelo is a town in Puglia, about 15 km north of Manfredonia, on the southern slopes of Monte Gargano. Between 1081 and 1103, Monte Sant'Angelo was the capital of a large Norman dominion under the control of Count Henry, who was a vassal of the Byzantine Empire. The grotto houses the Sanctuary of Saint Michael the Archangel where according to legend; Saint Michael appeared in 490, 492 and 493. In the 17th century the city became part of the Kingdom of Naples, to which it belonged until the unification of Italy in the 19th century.
Google Maps
Javascript must be on to view the Google Map
Related links