Overview
Orchha, a town 15 km from Jhansi in Uttar Pradesh, lies on the Betwa River and was the seat of an eponymous former princely state of central India, in the Bundelkhand region. On a seasonal island on the bank of the Betwa River stands a… [Read more]
Thanks for your visit. If you experience any problem viewing my site or have some feedback, suggestions, please contact me under ✉ feedback@raoul-kieffer.net. Thanks in advance, this will help me to improve my site.
Photo index
Click the pictures to view them in full screen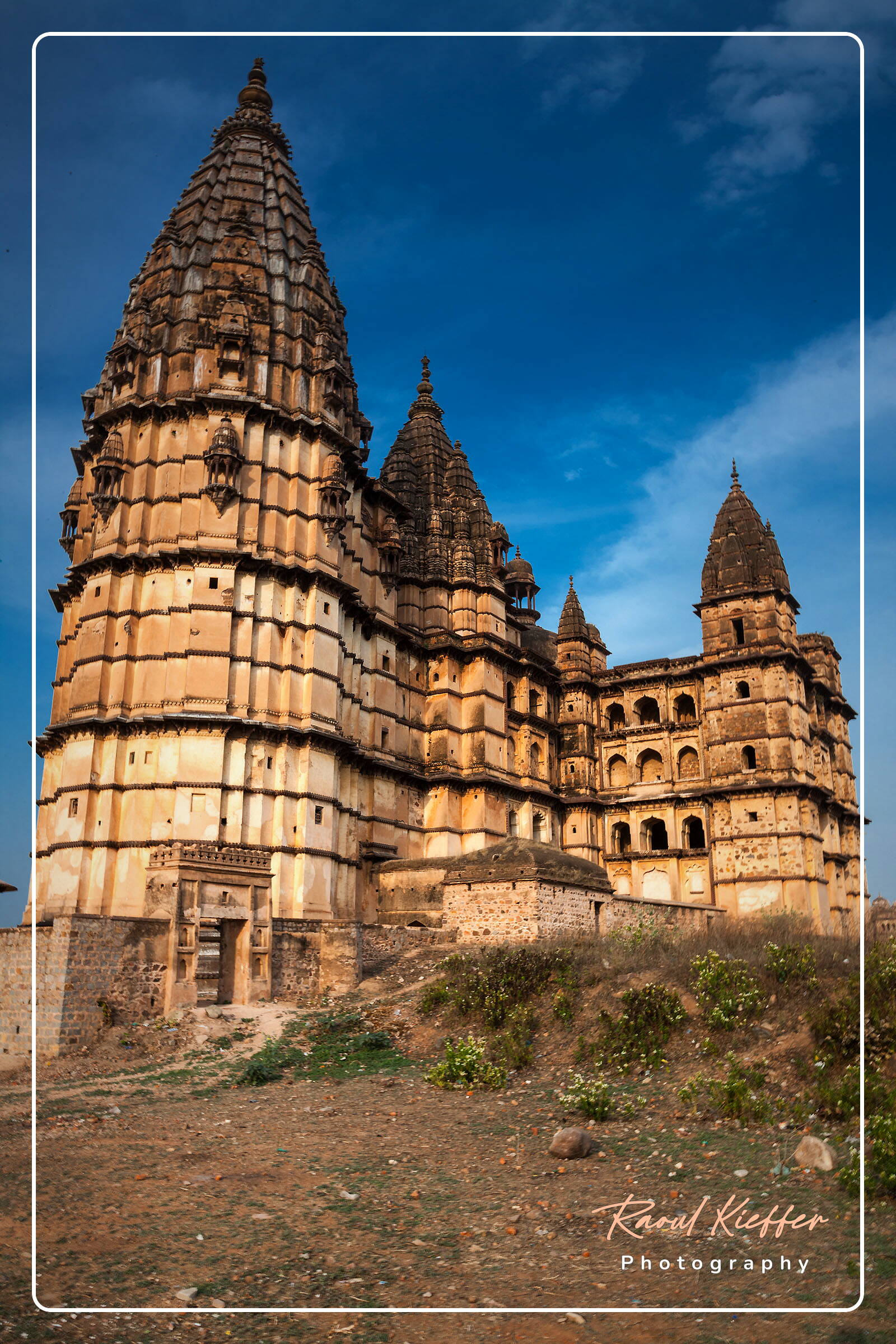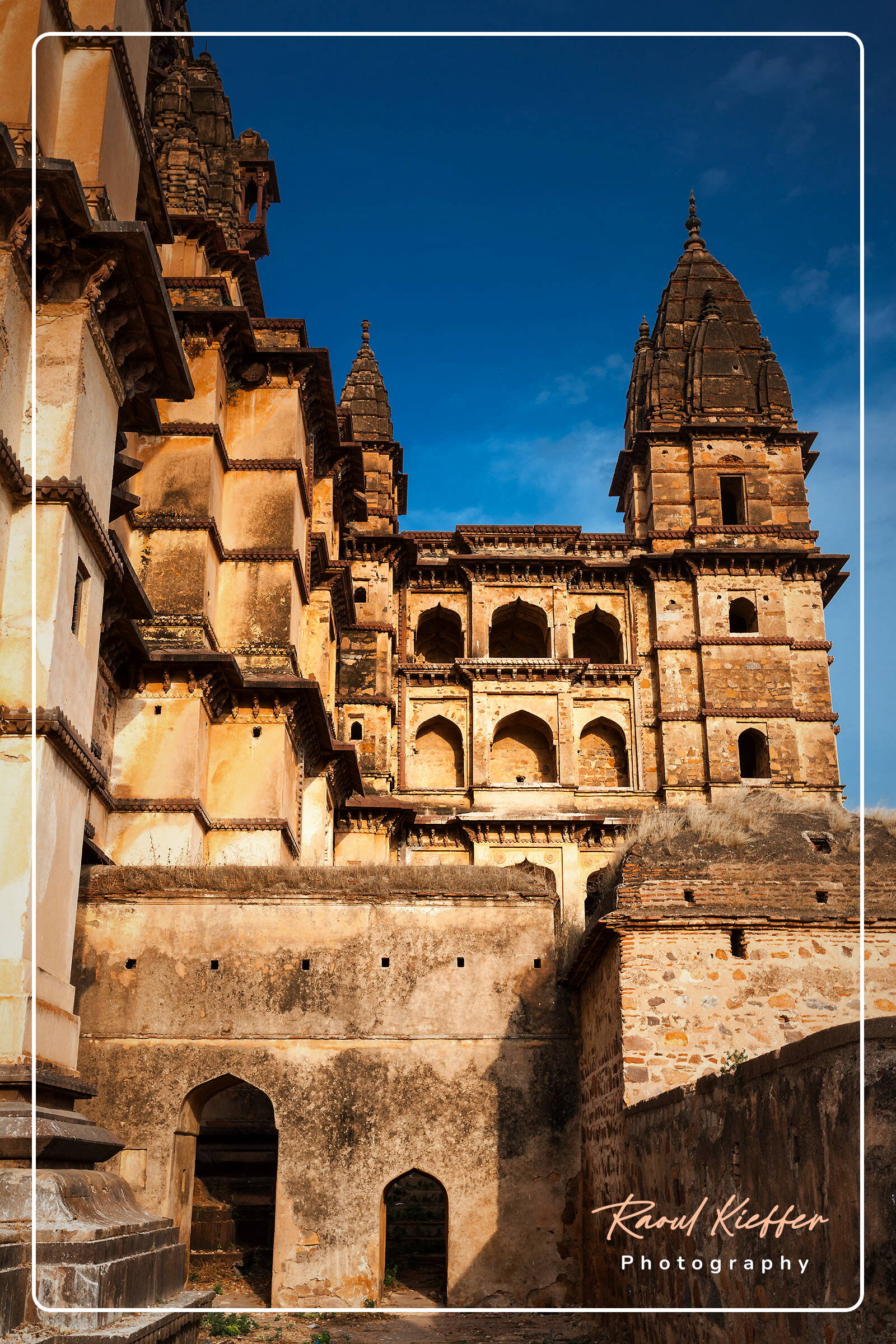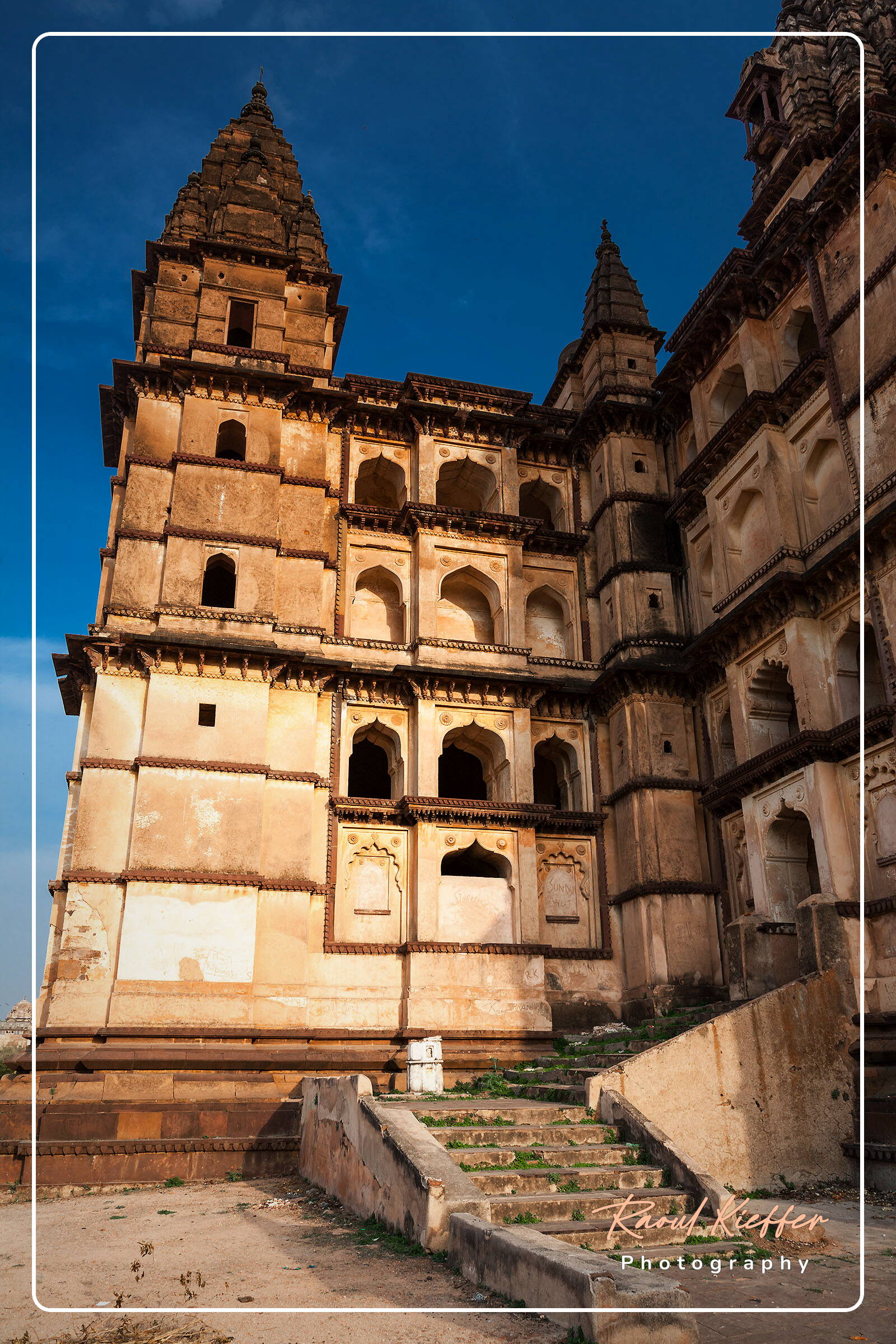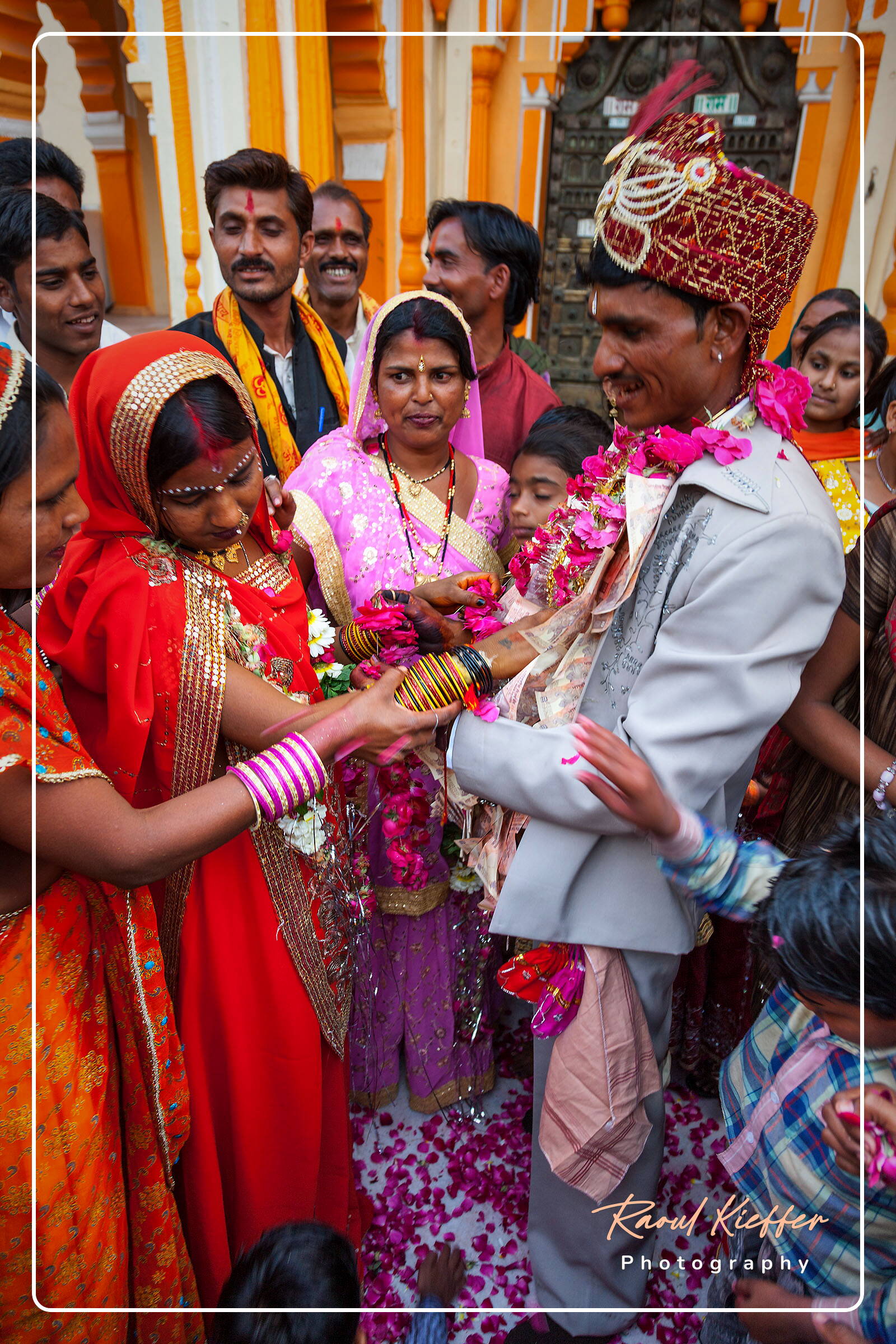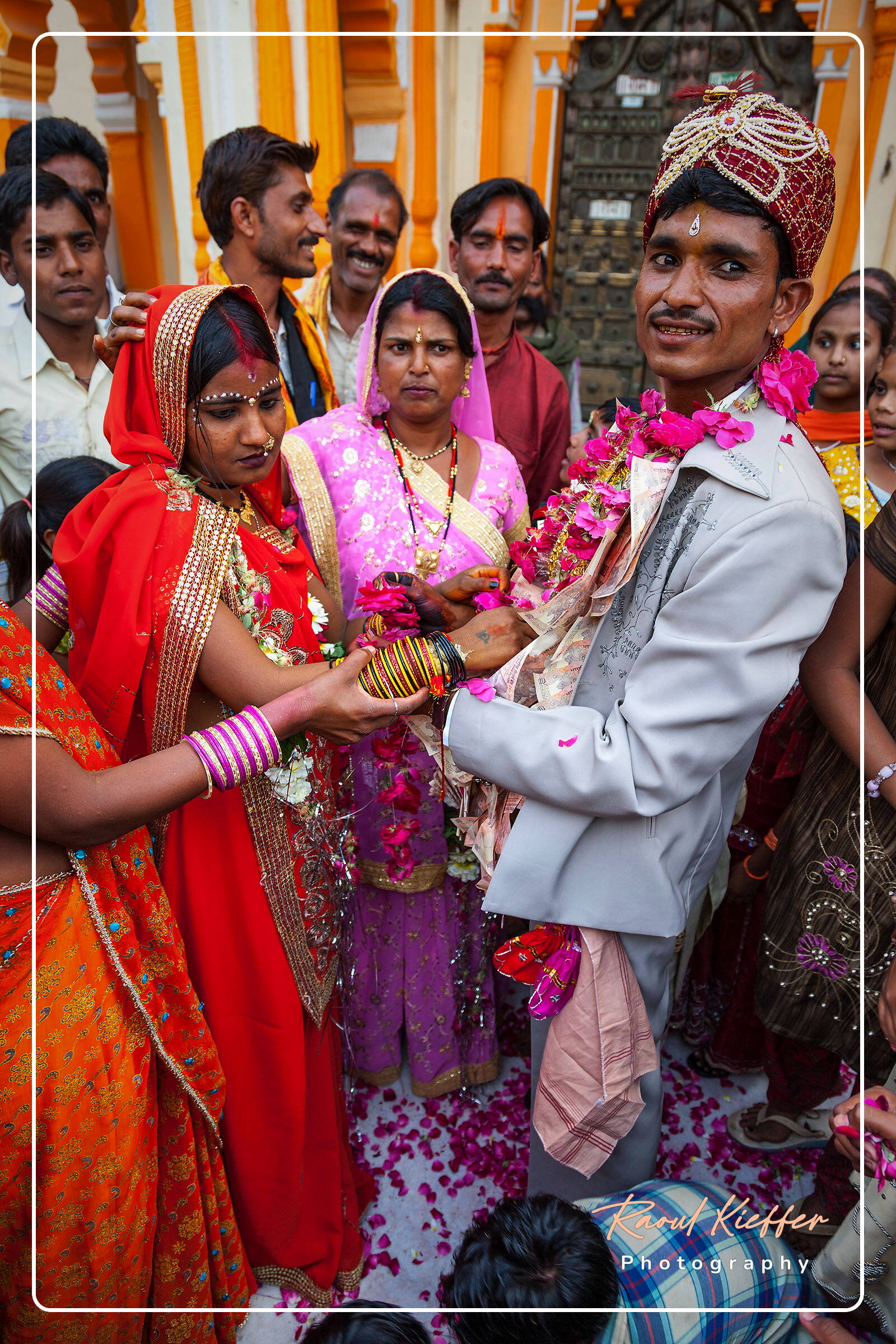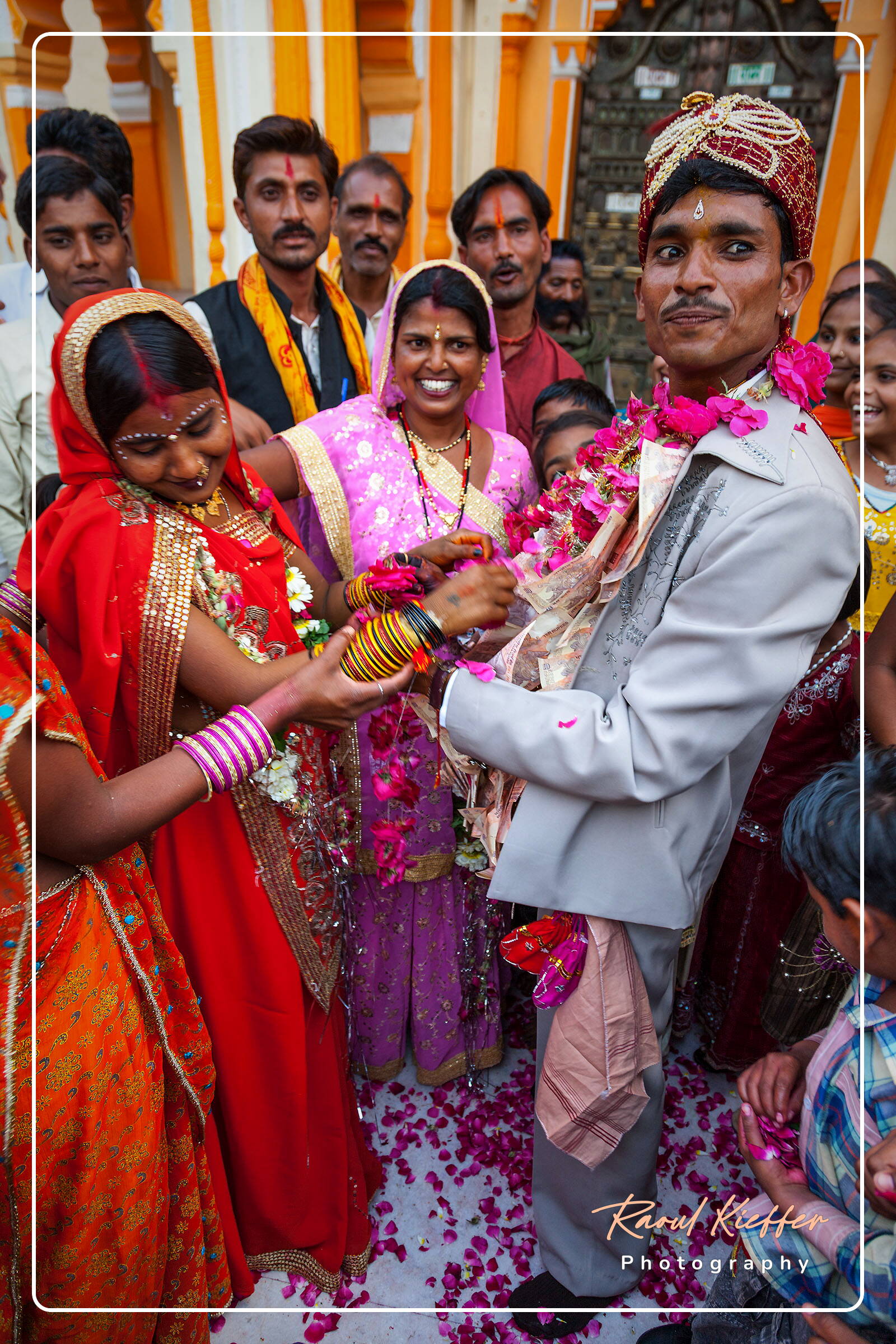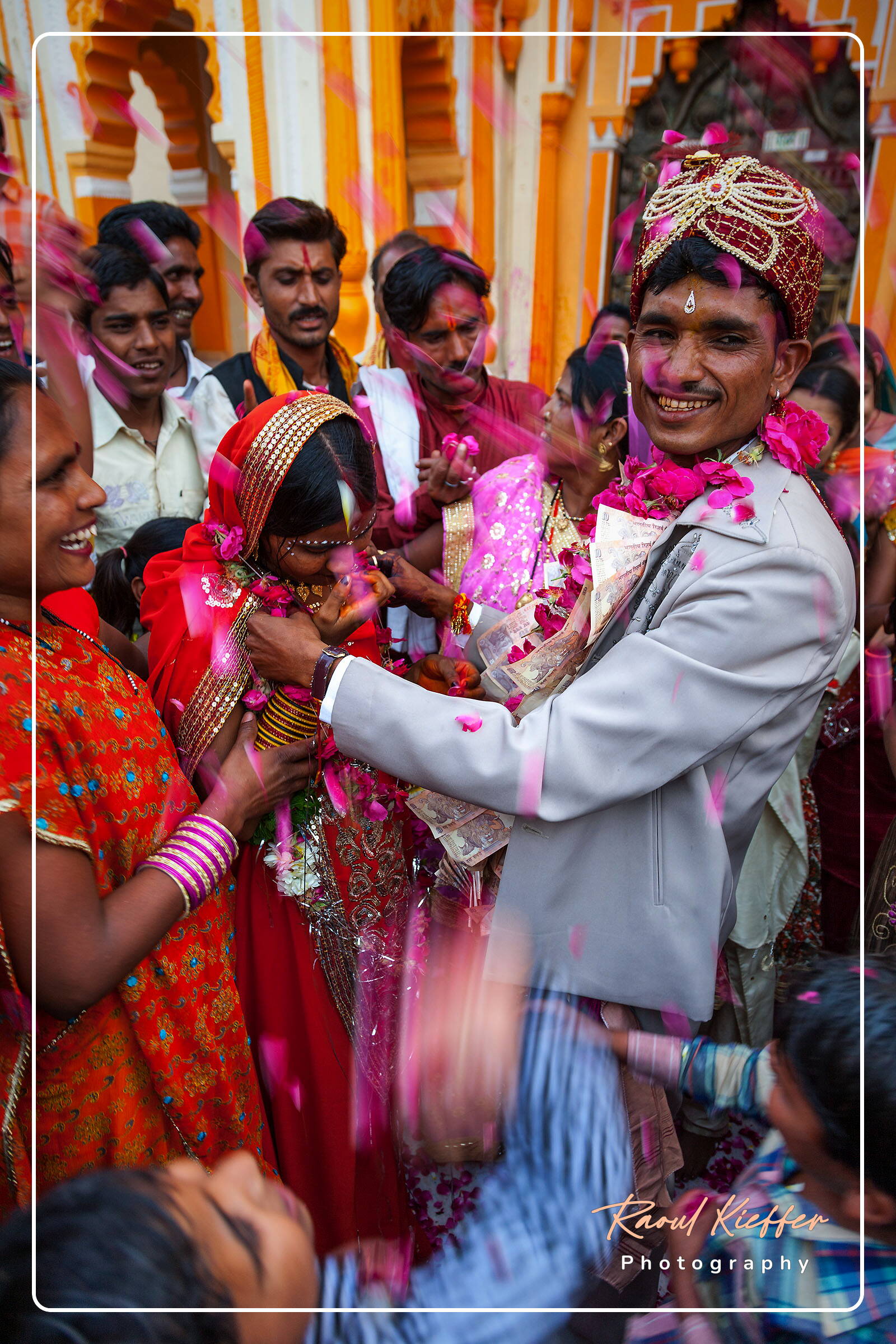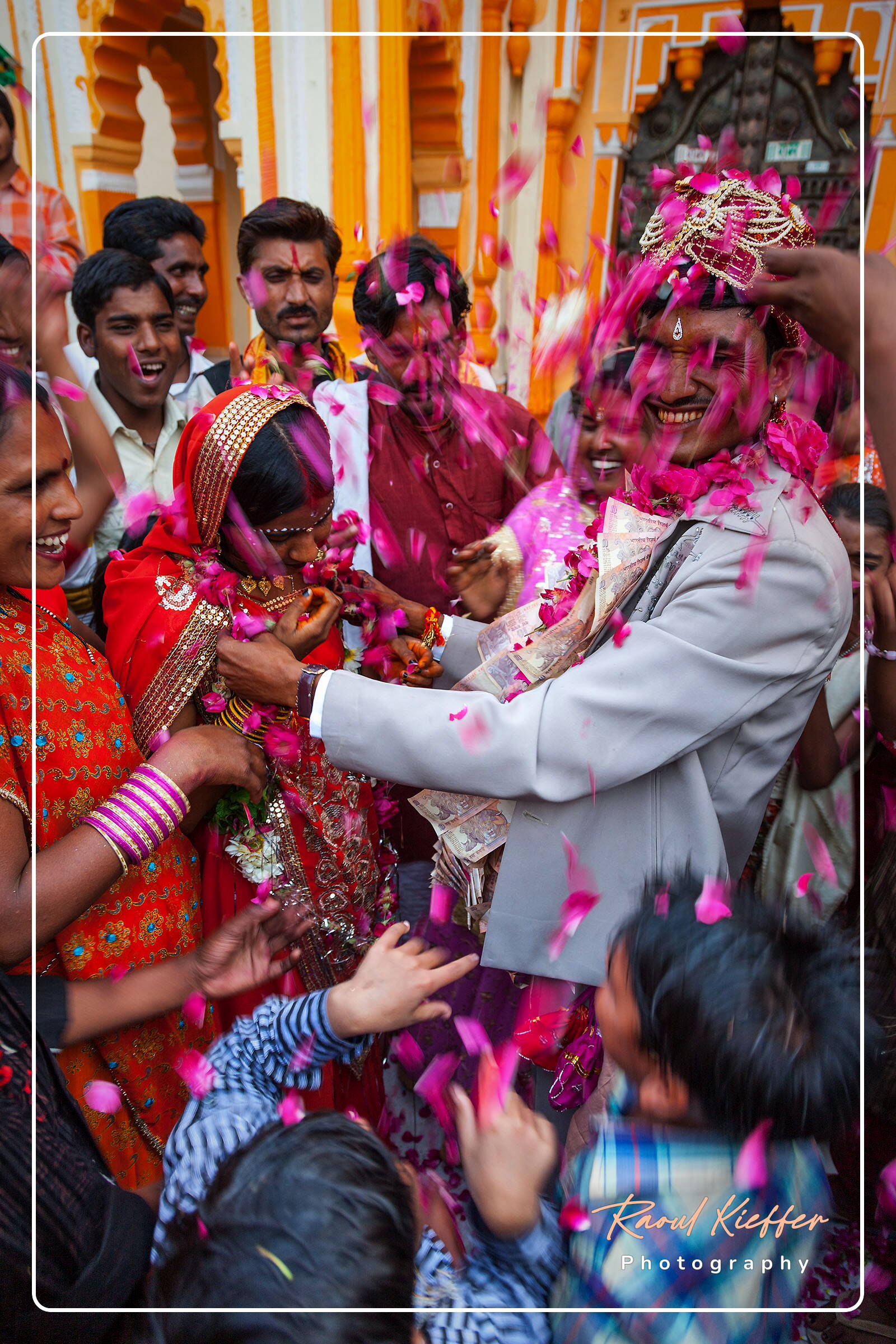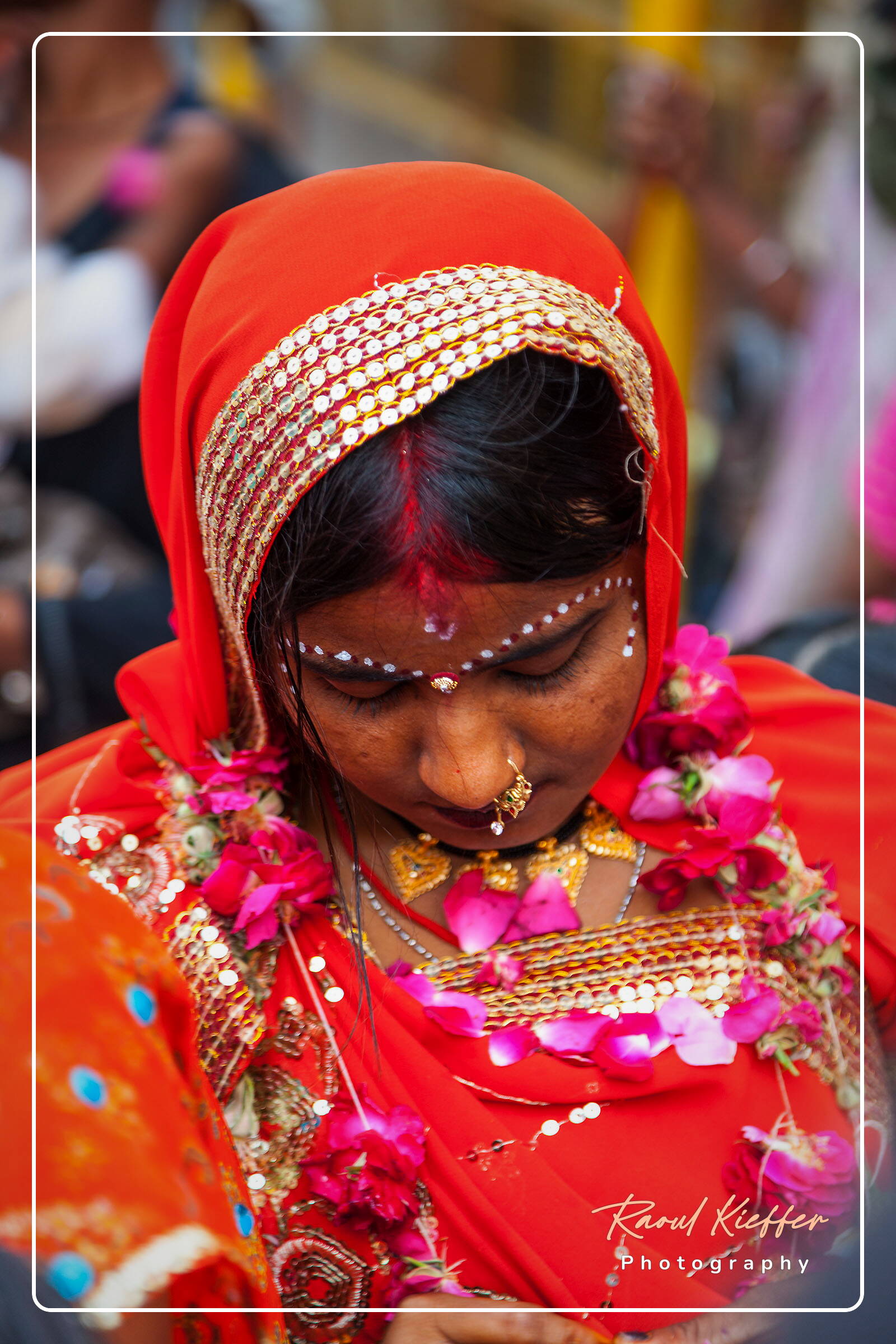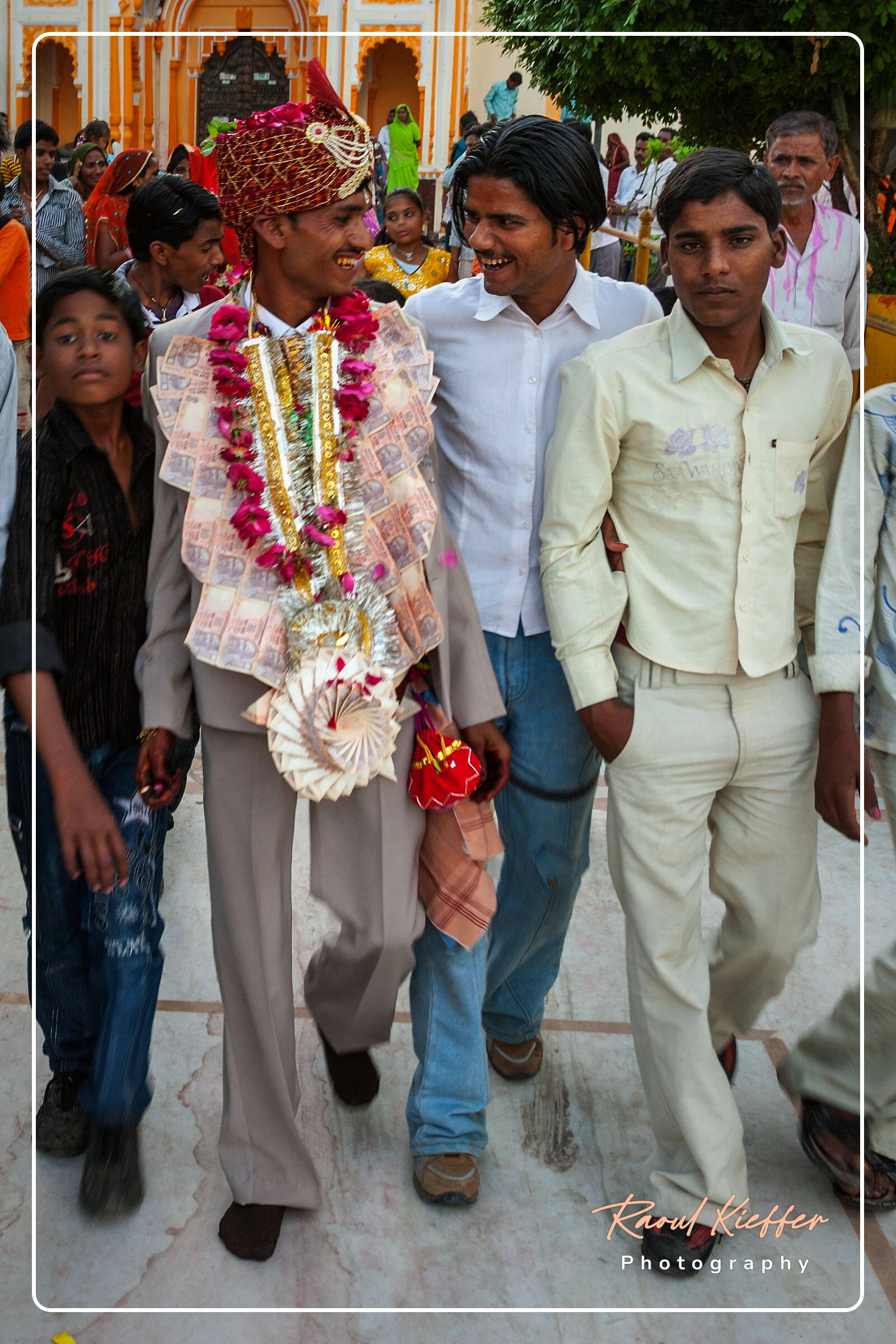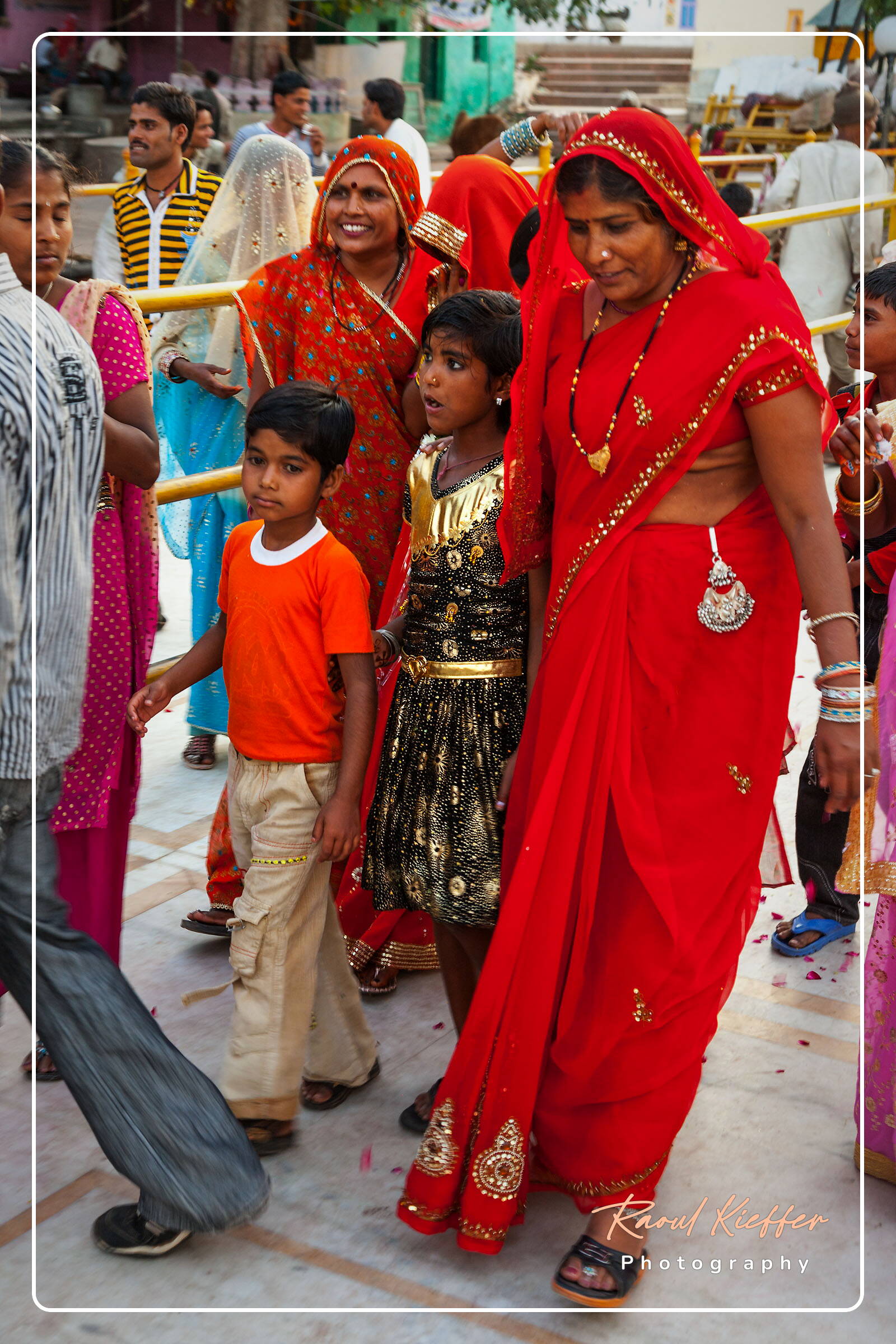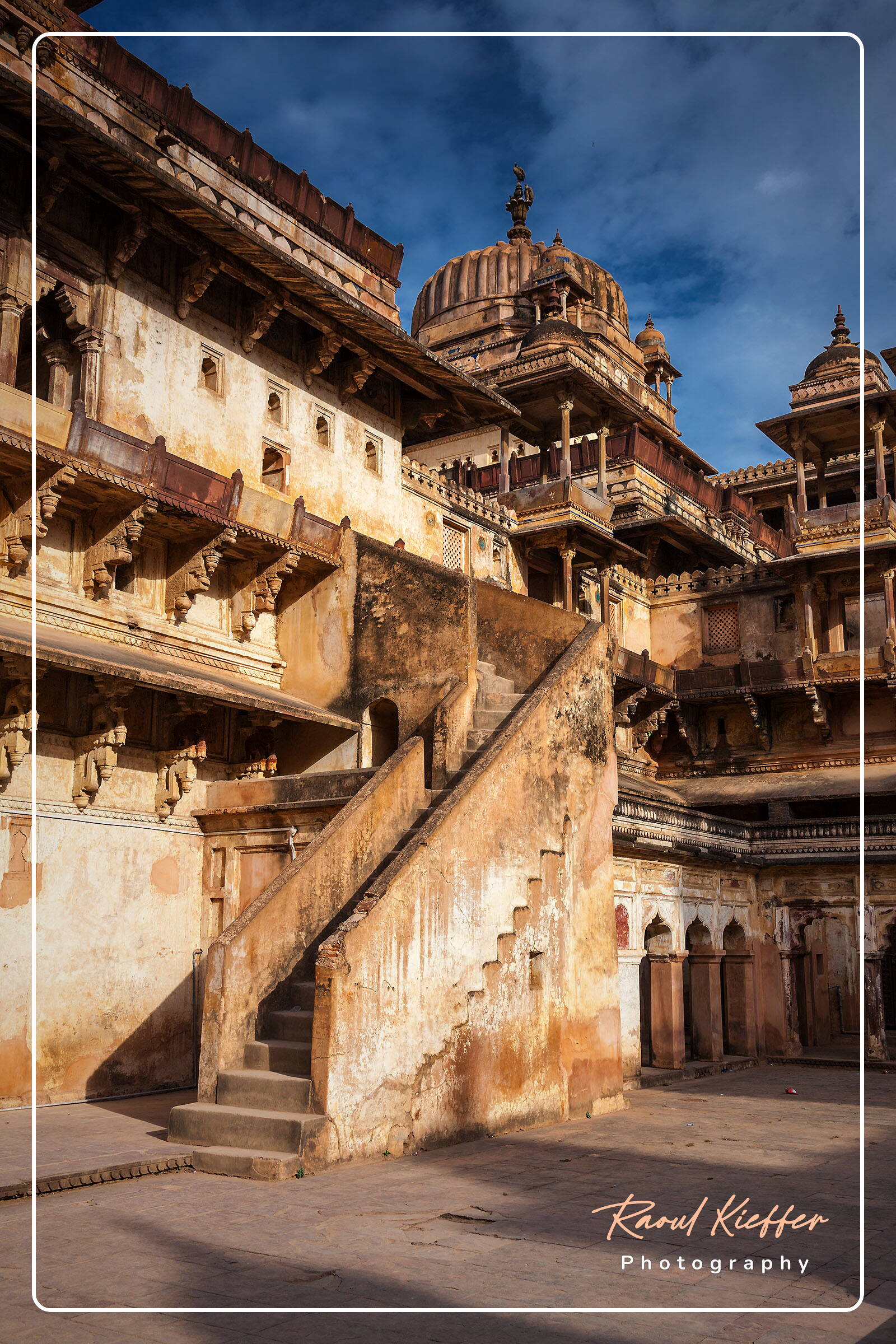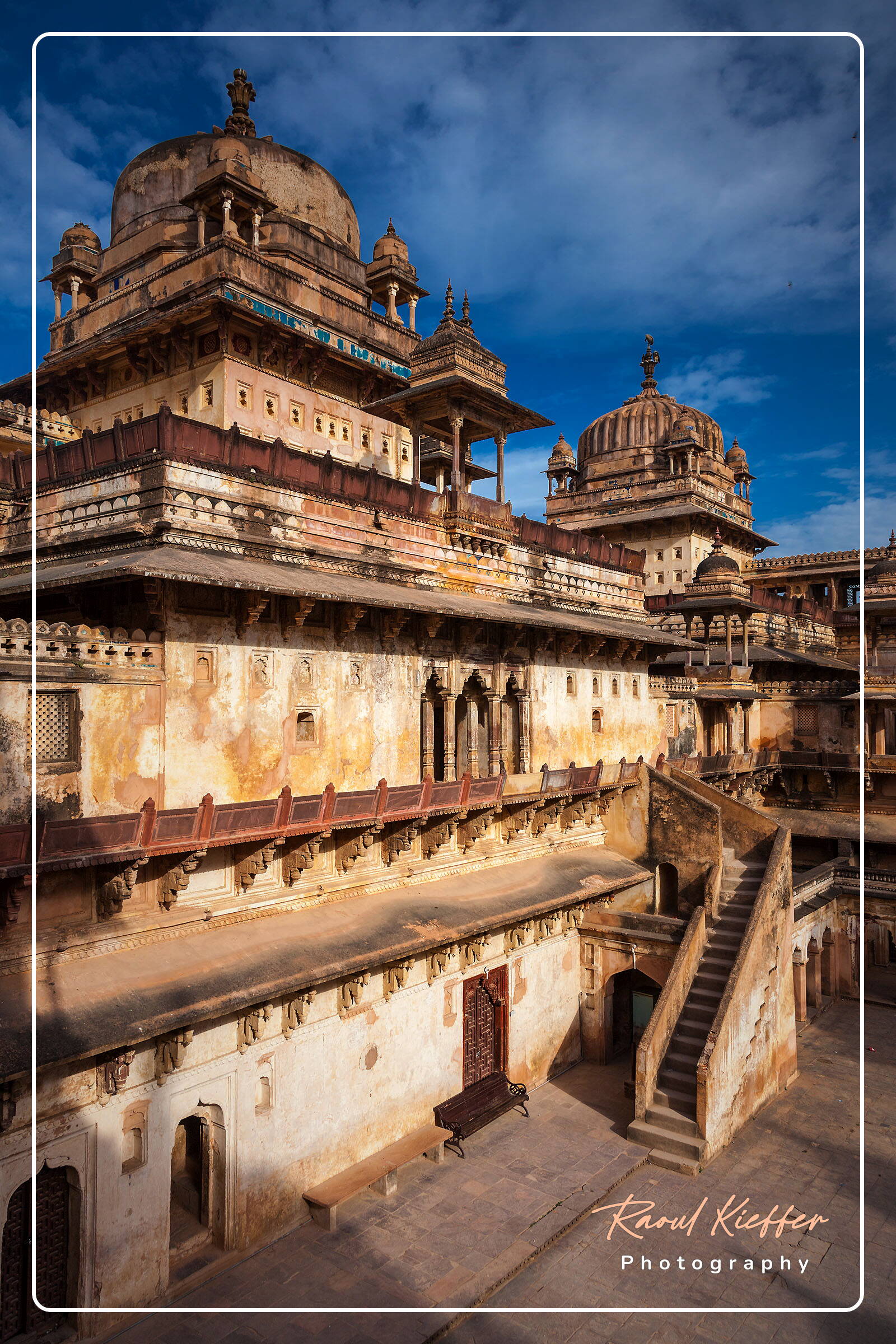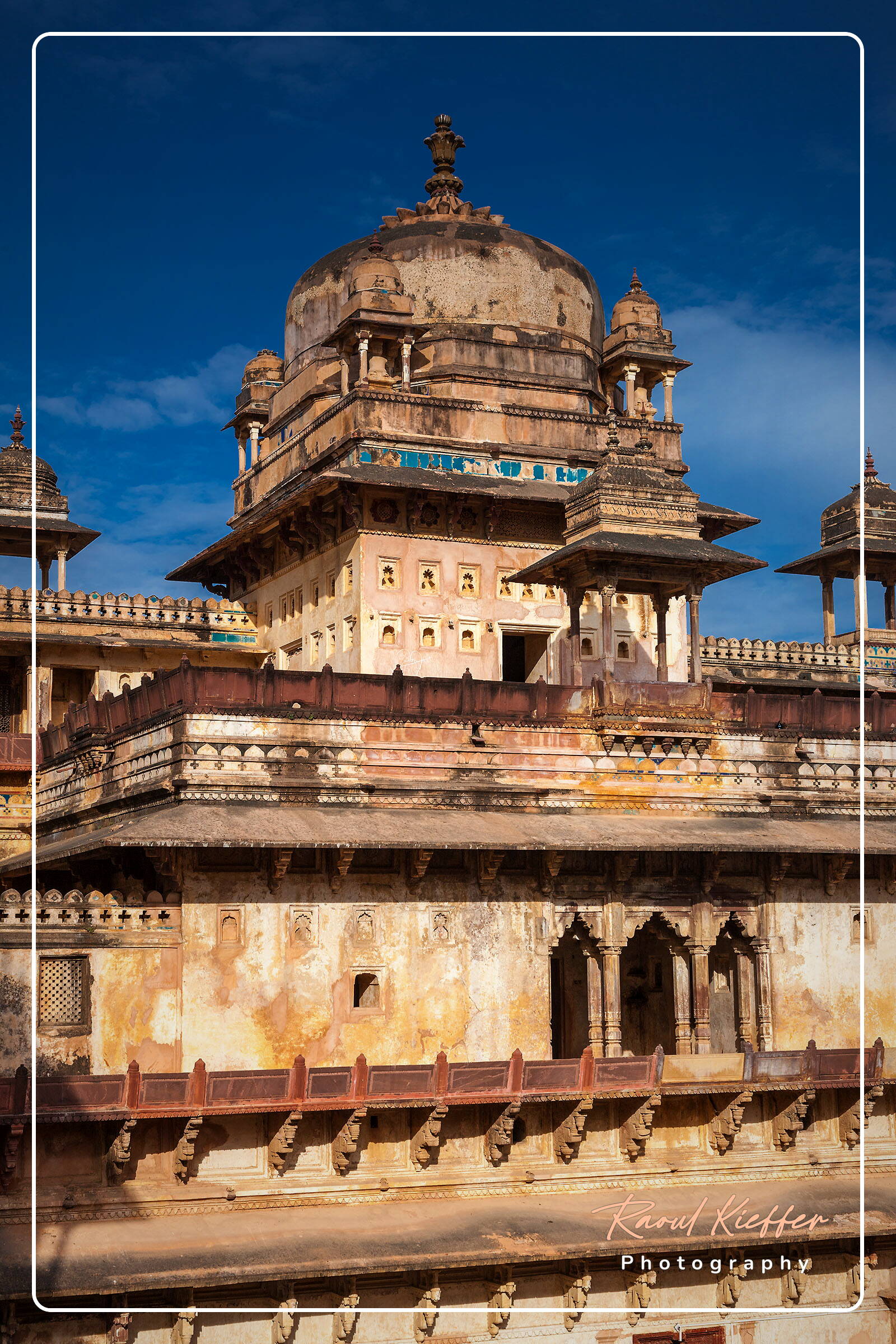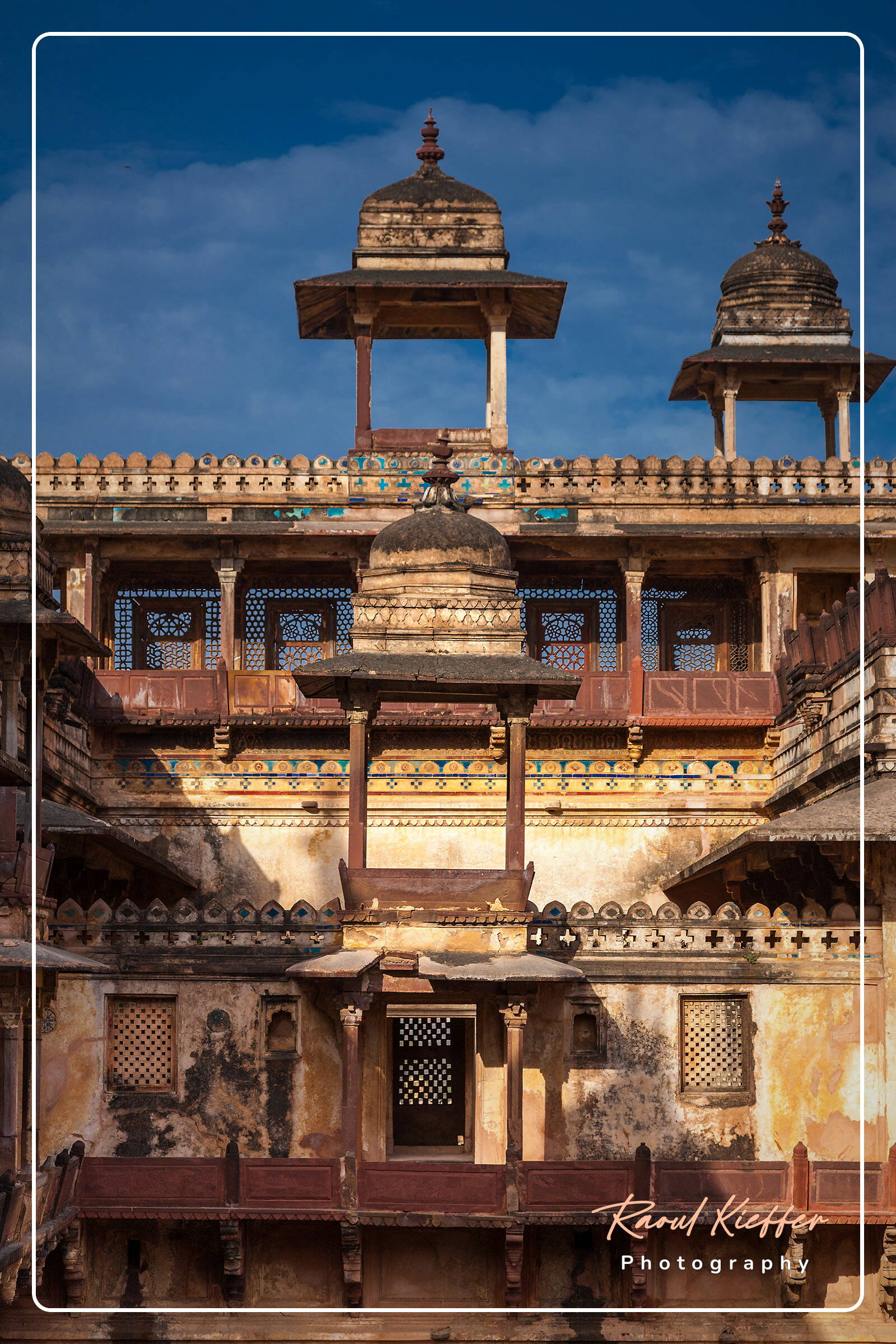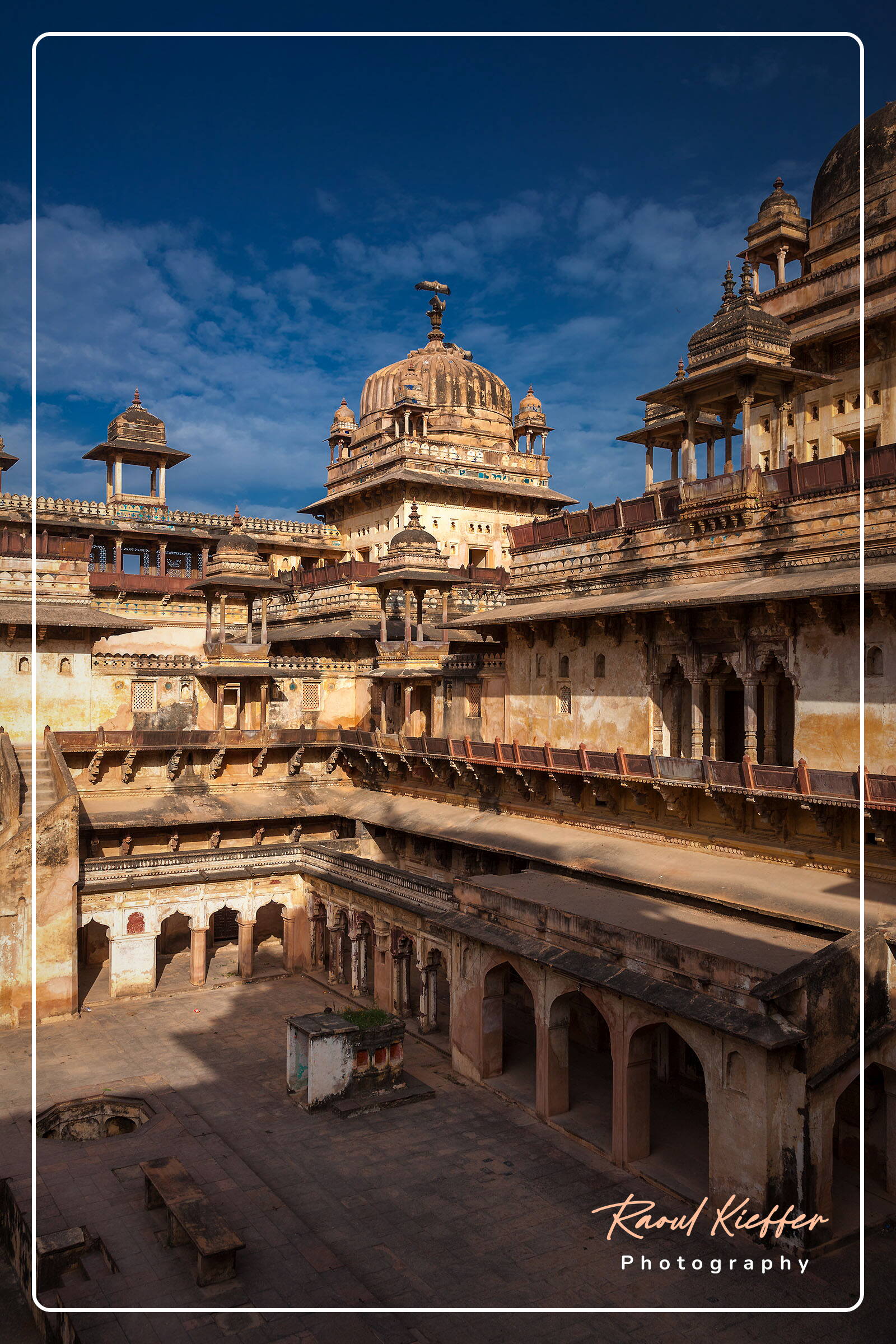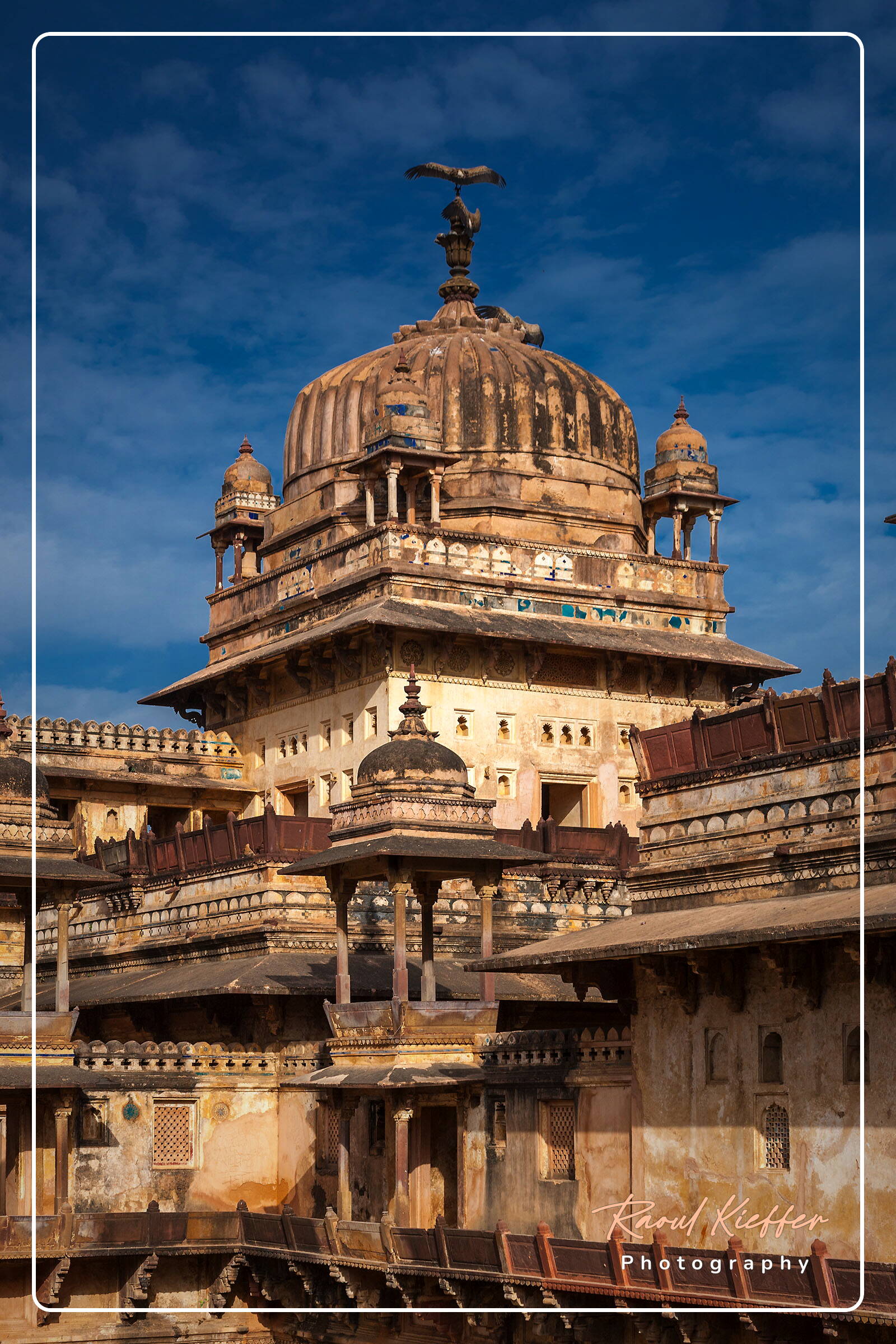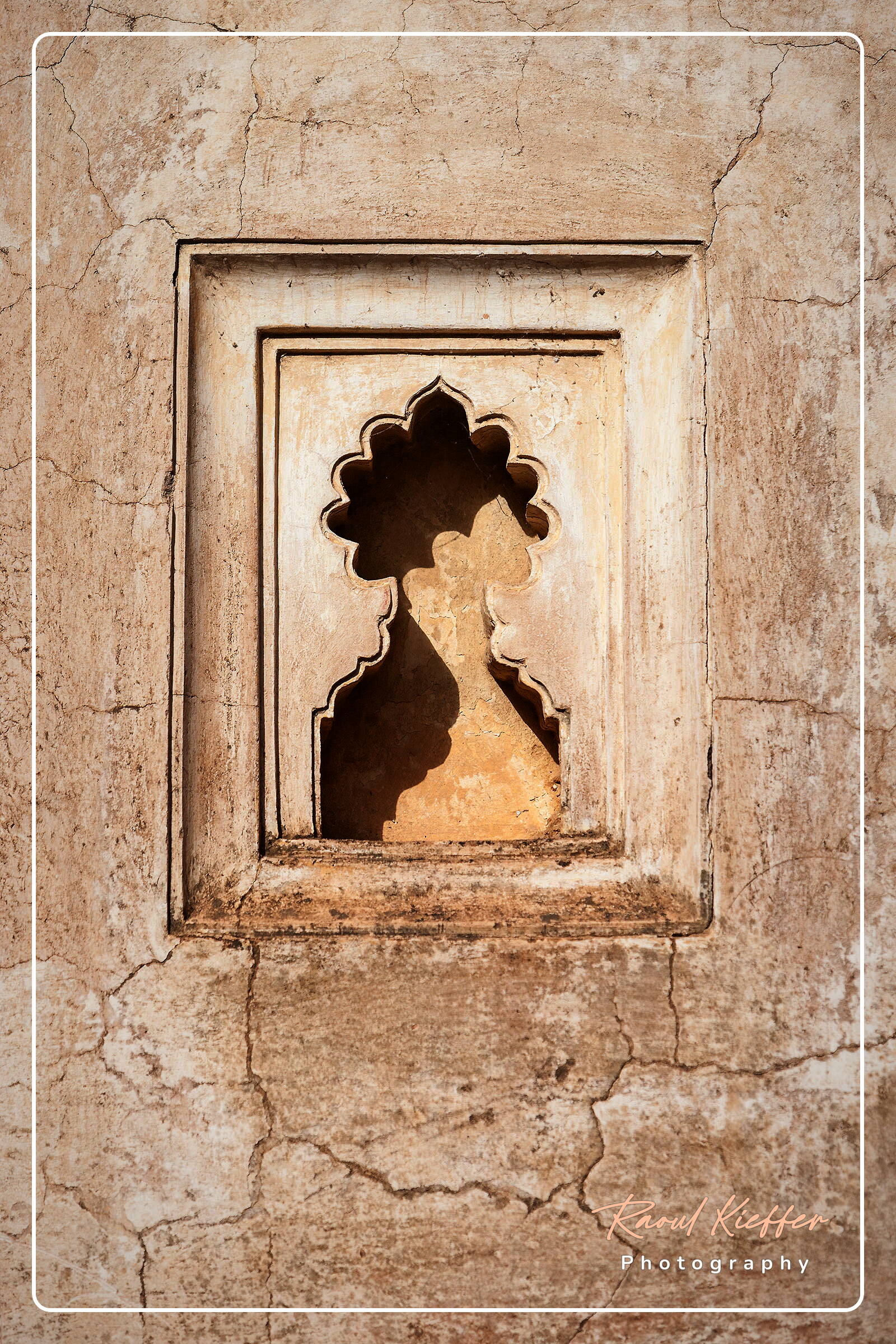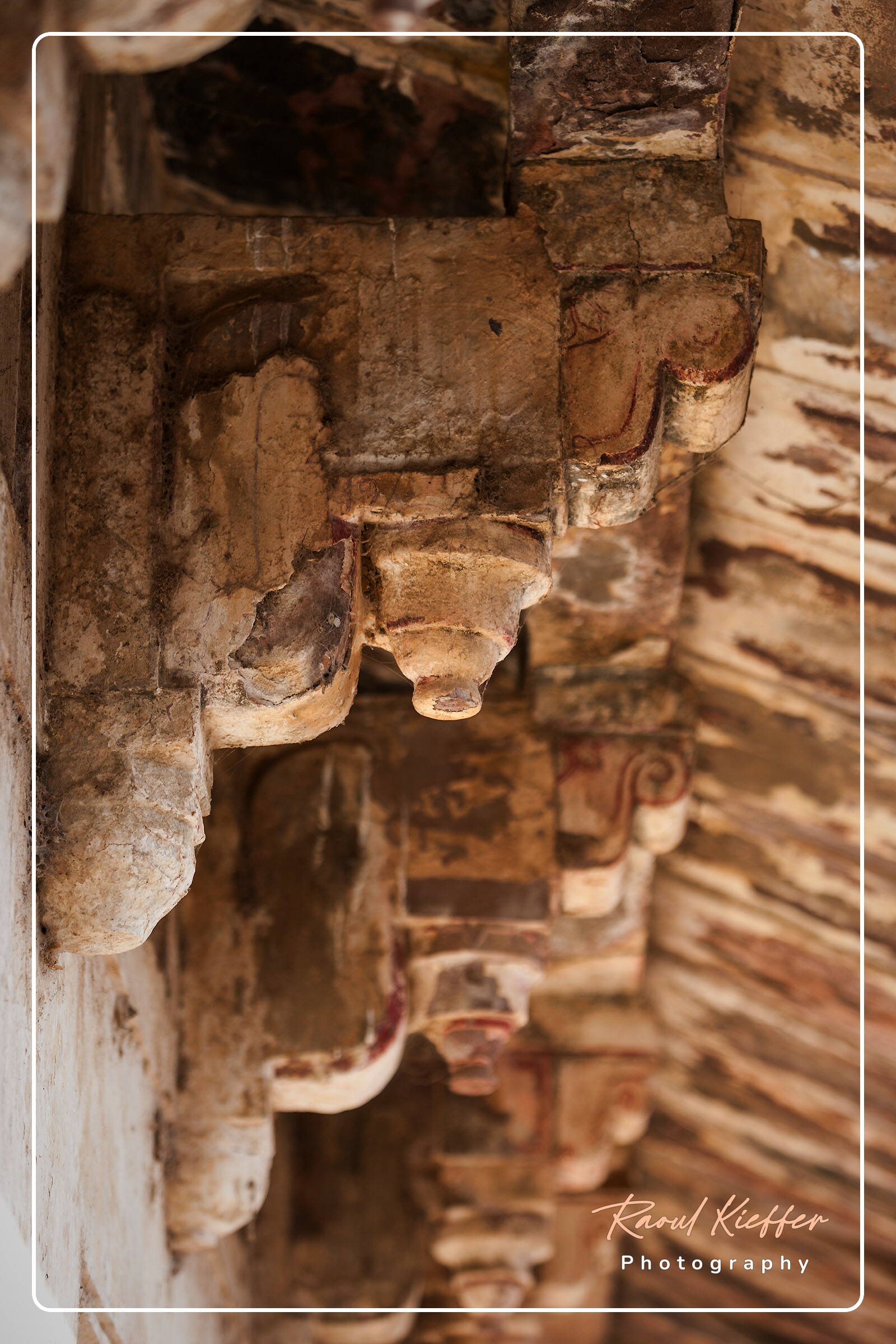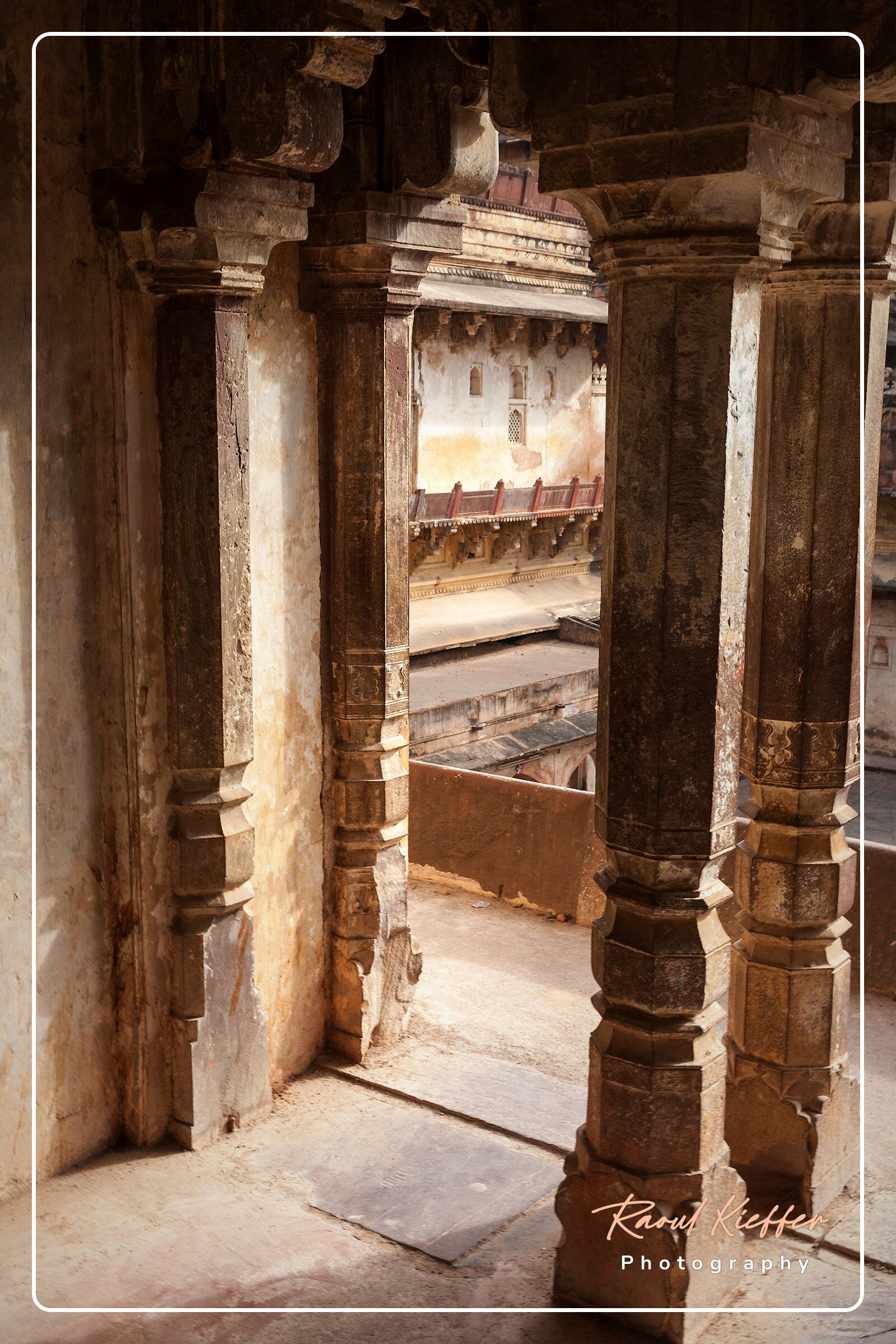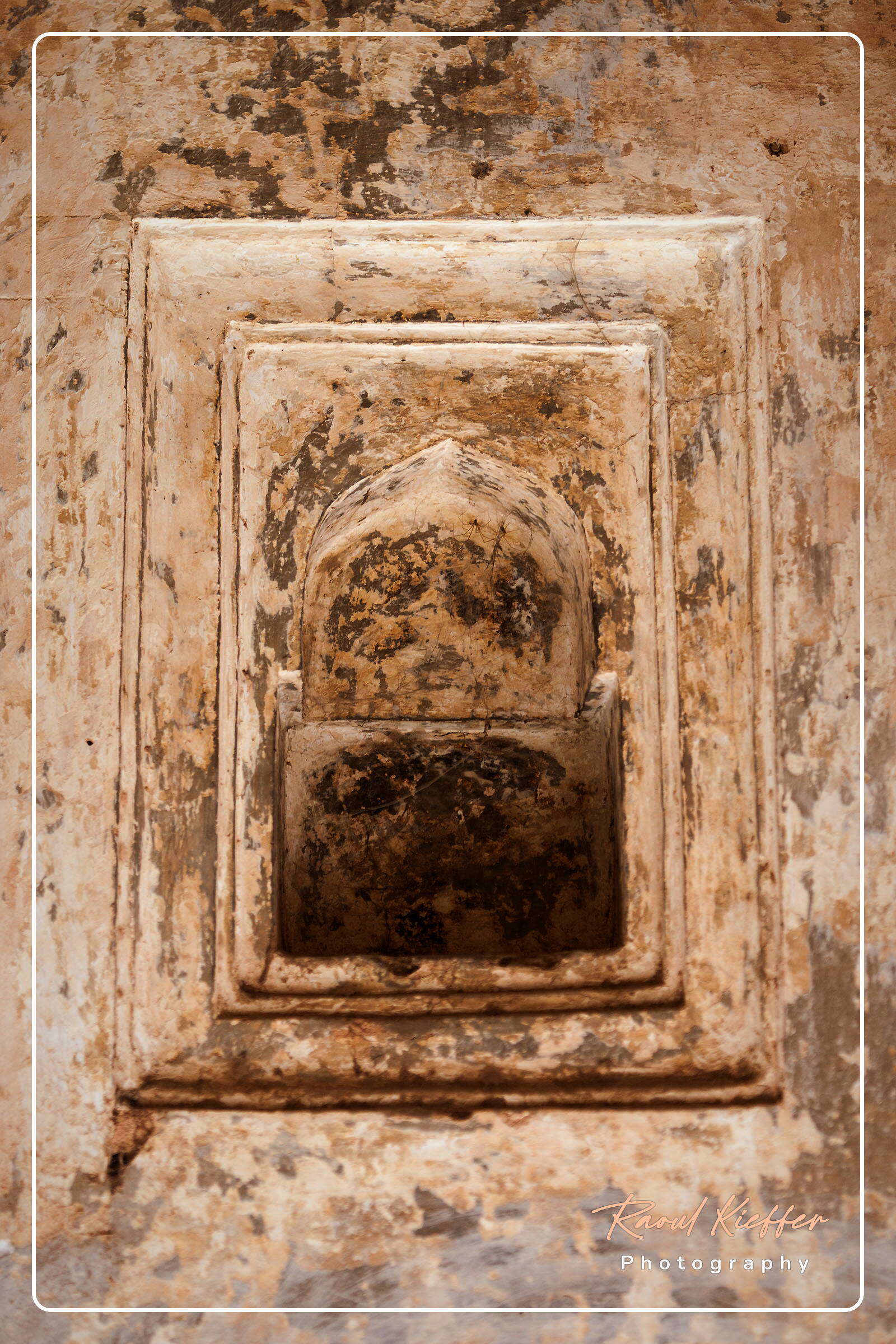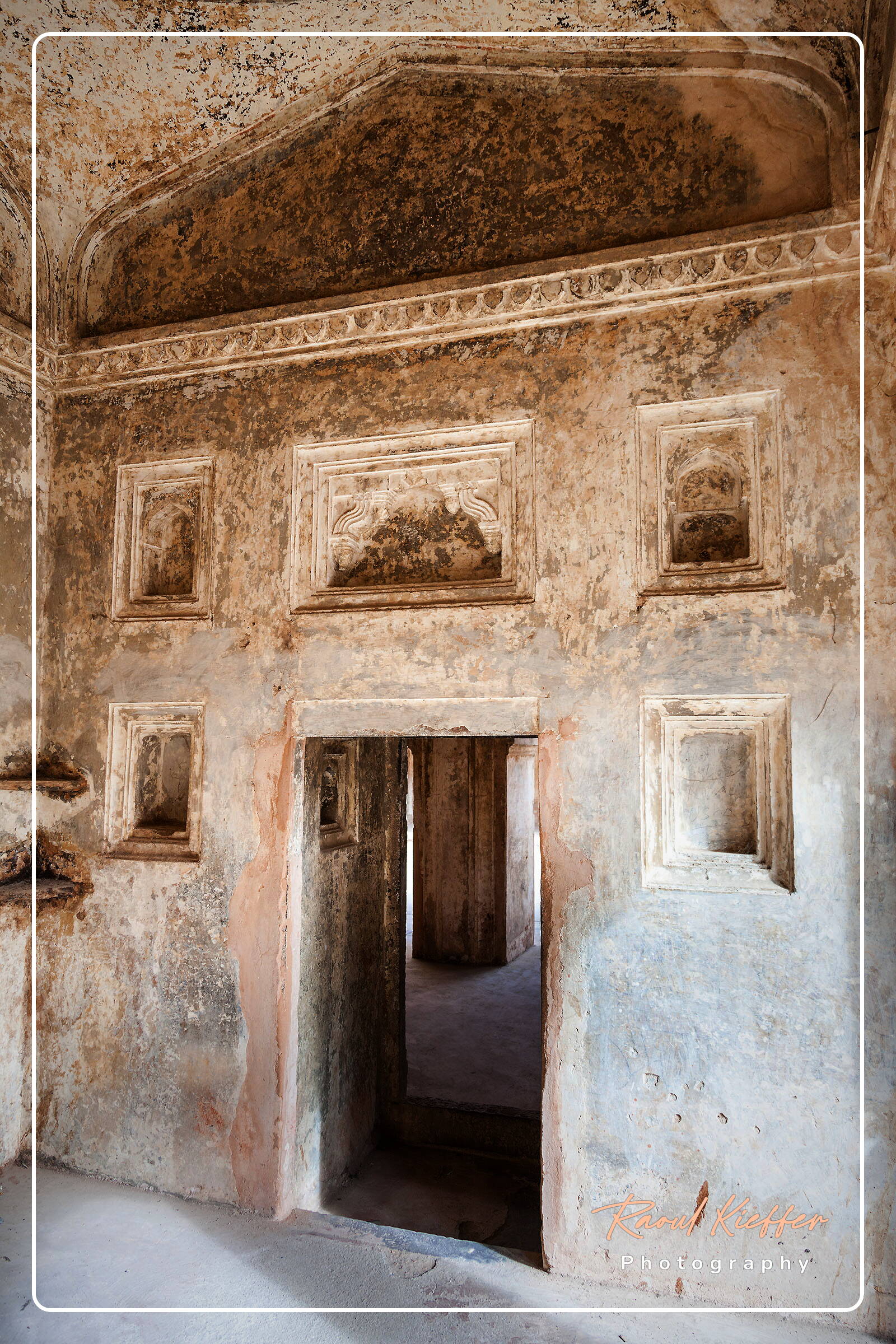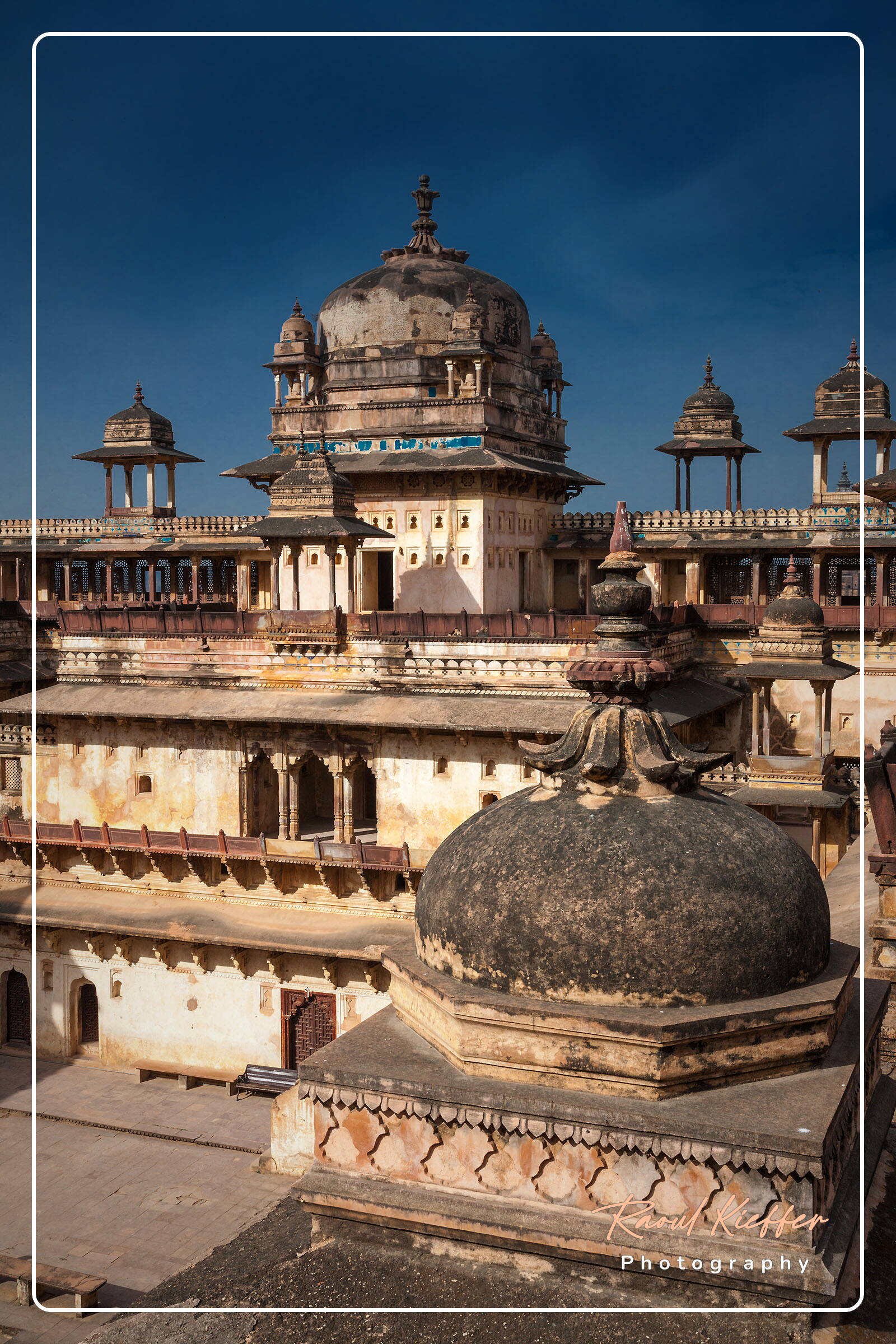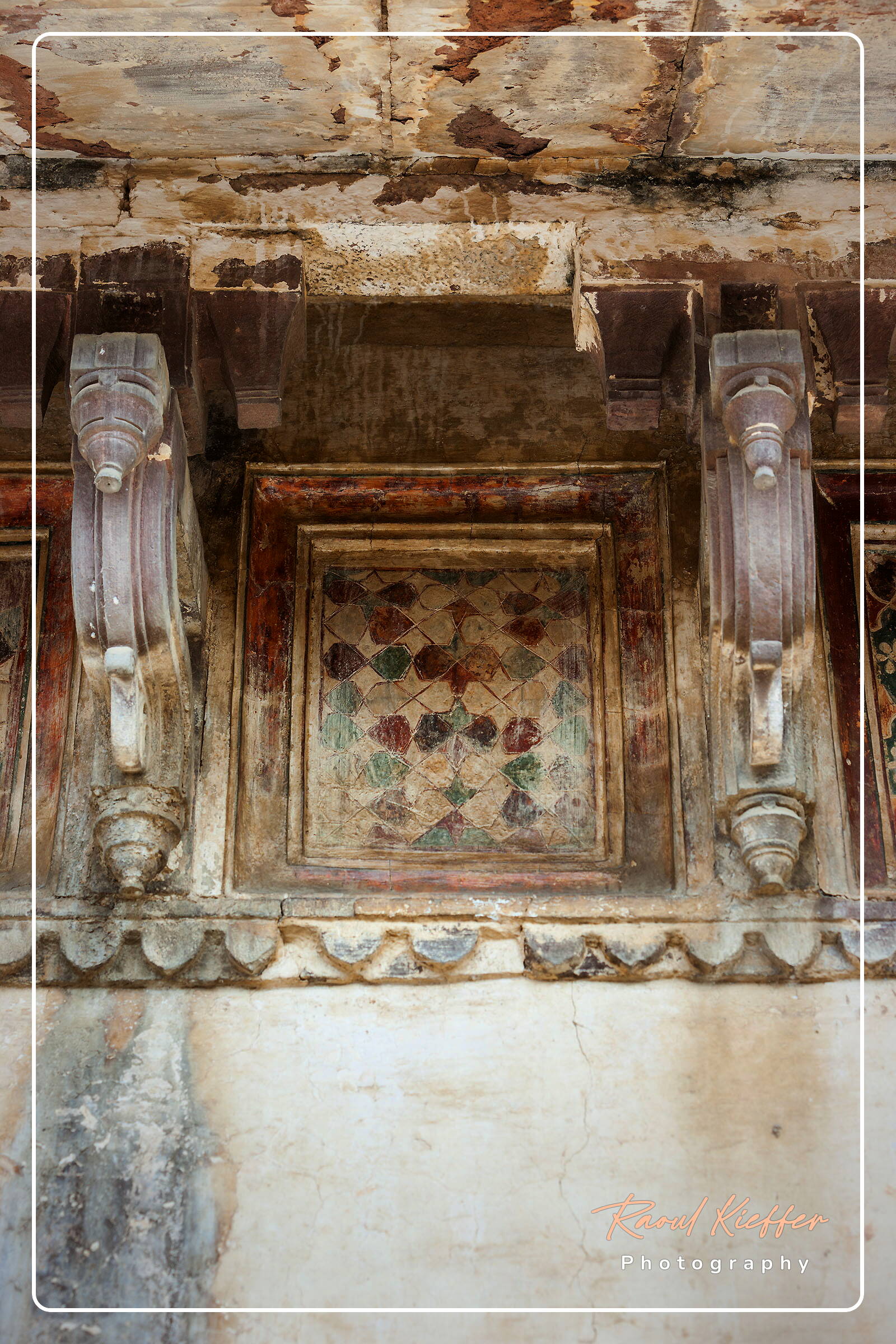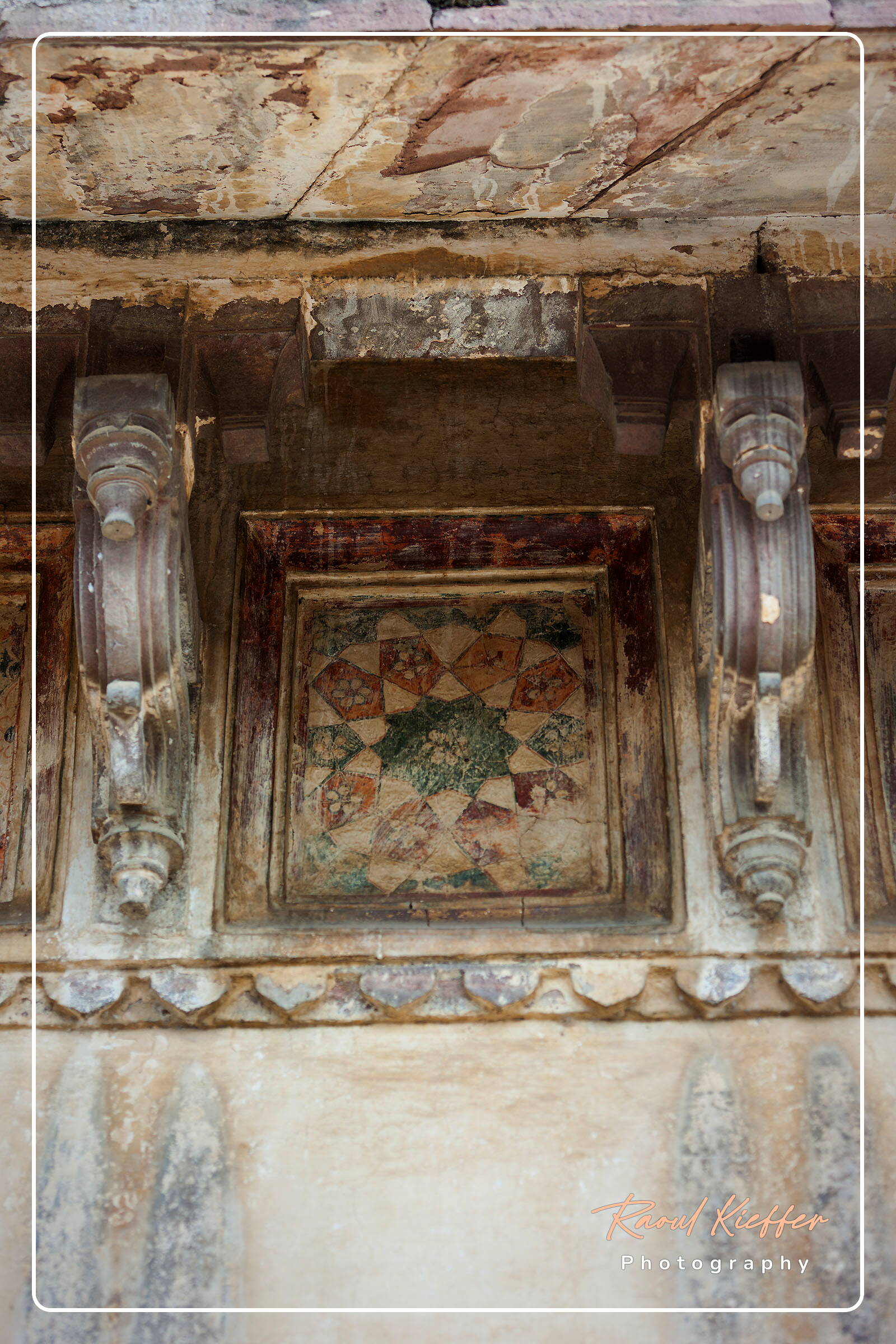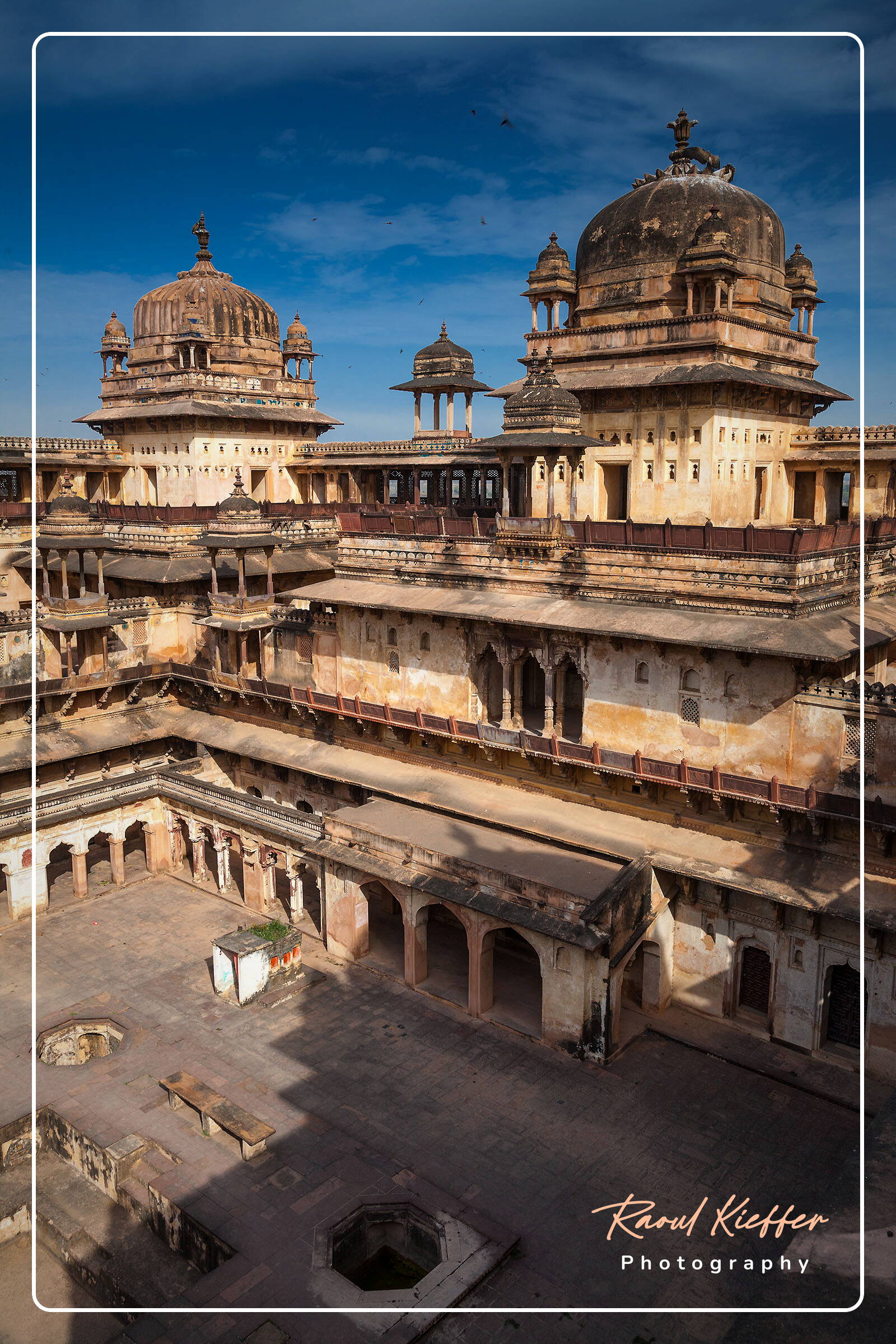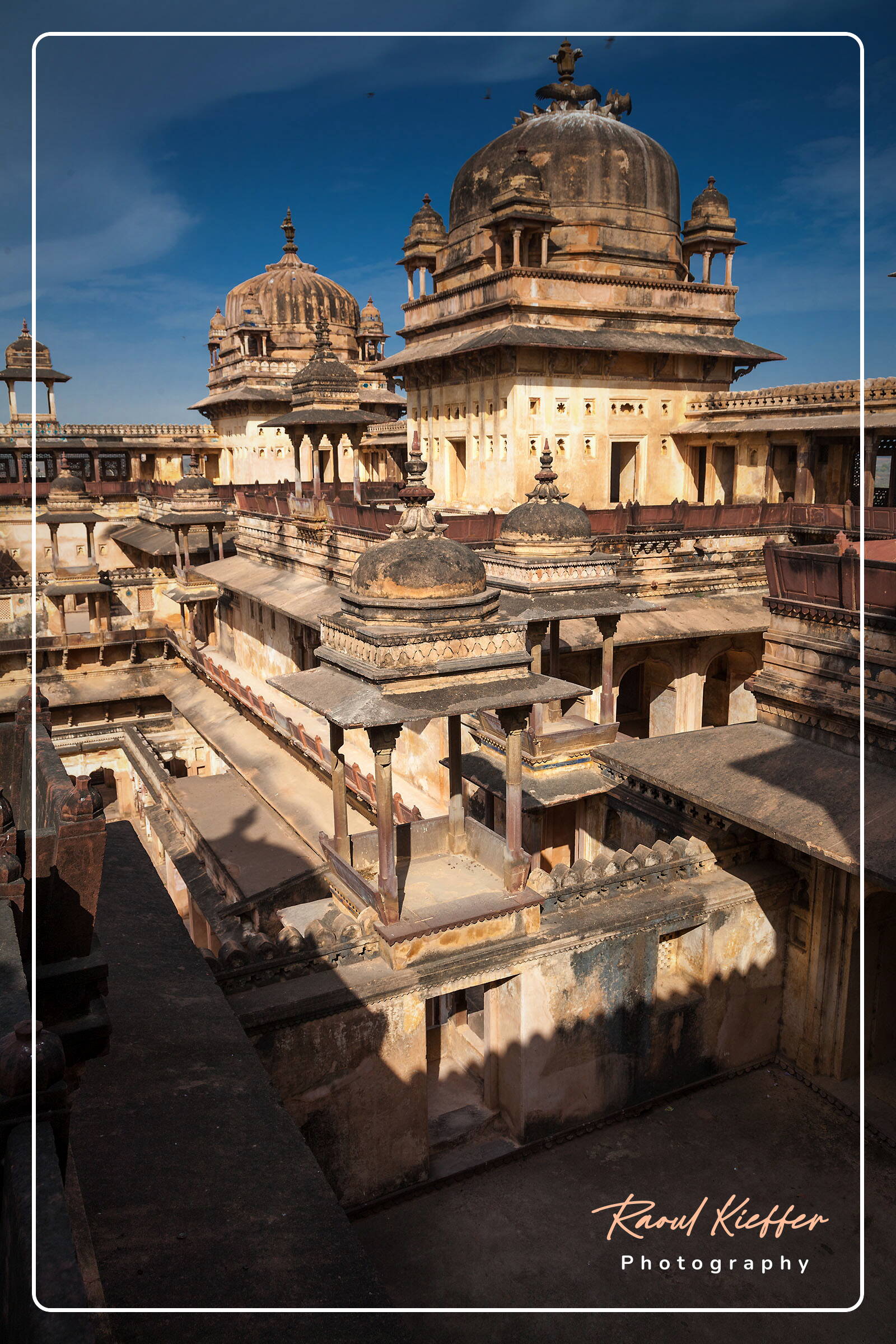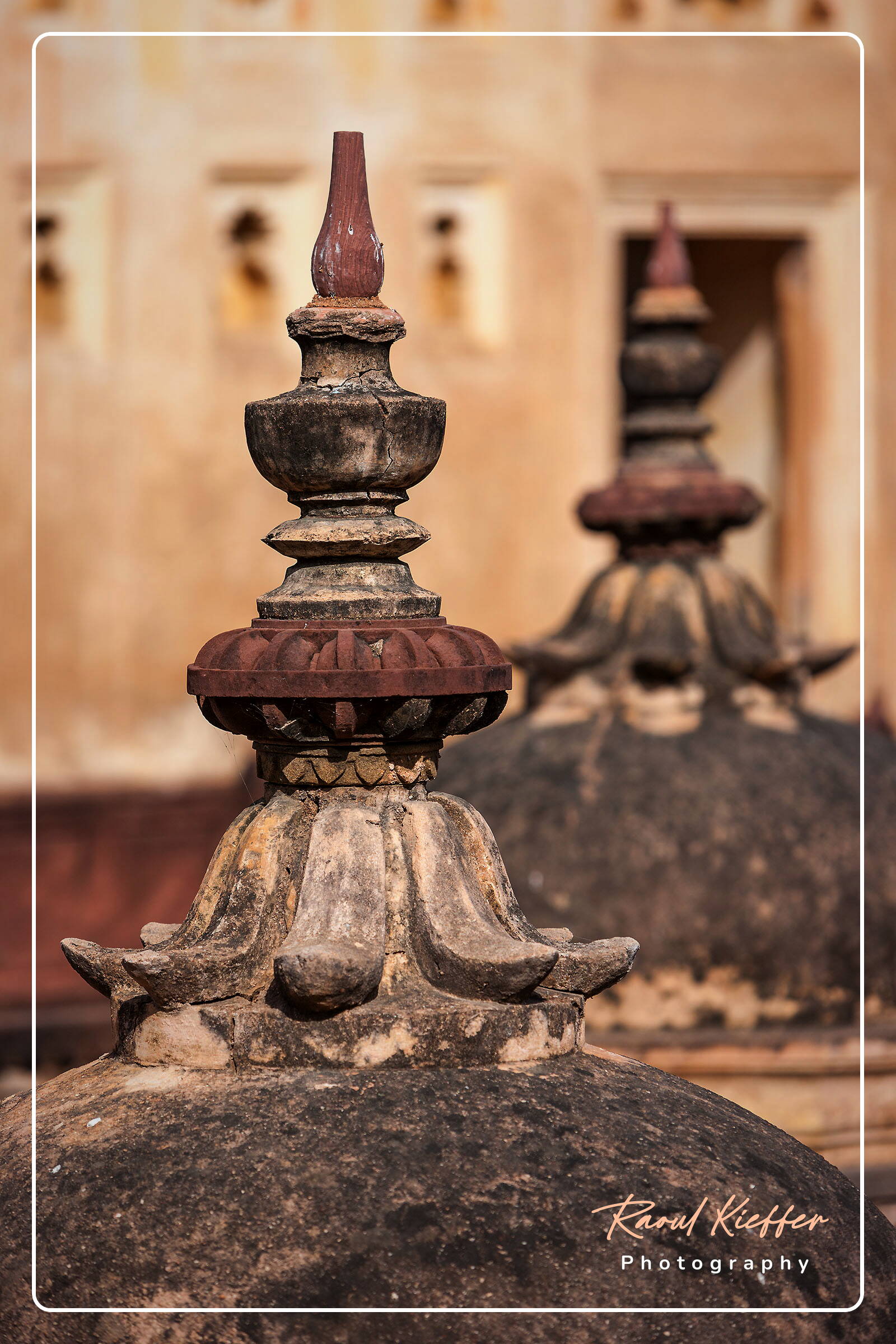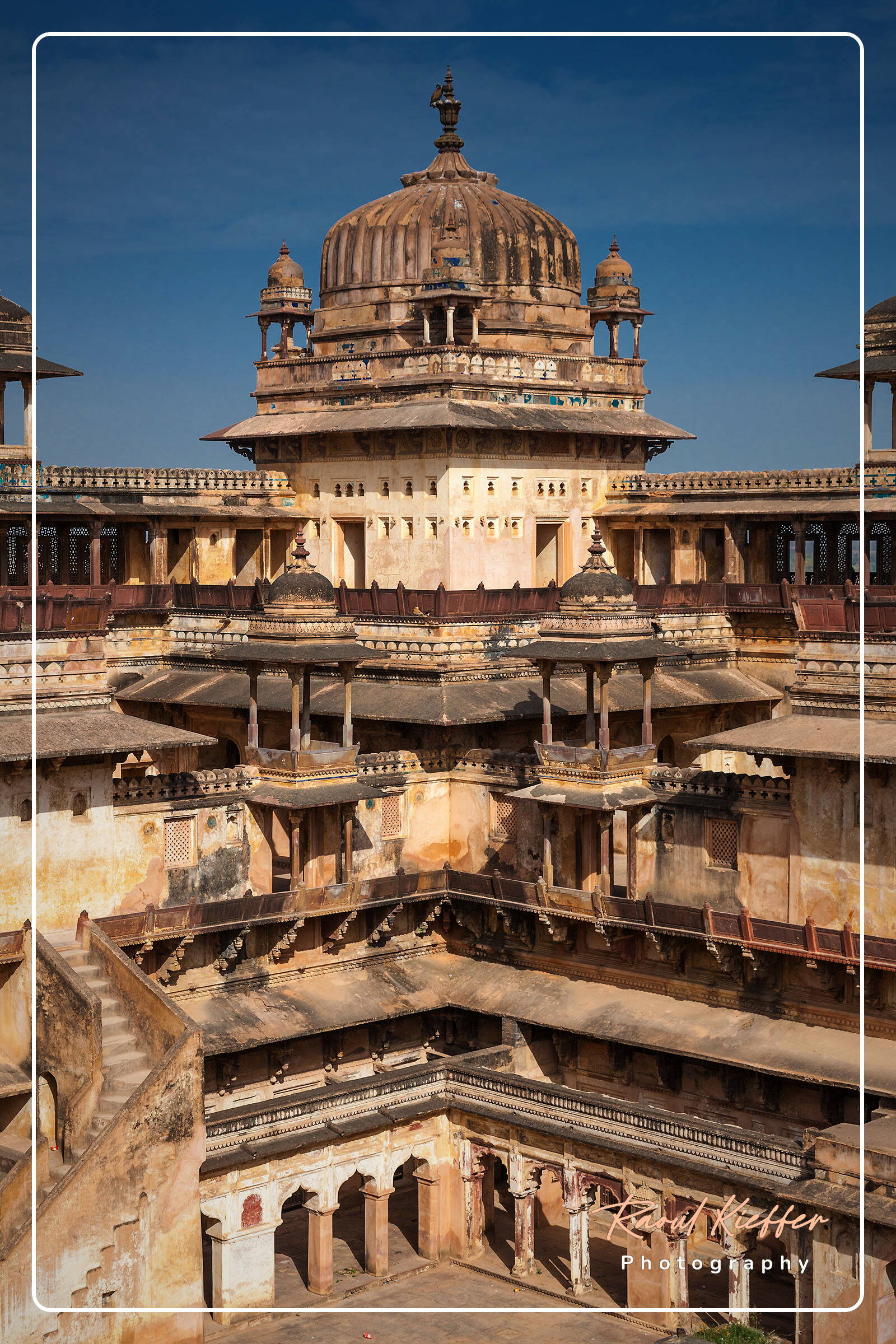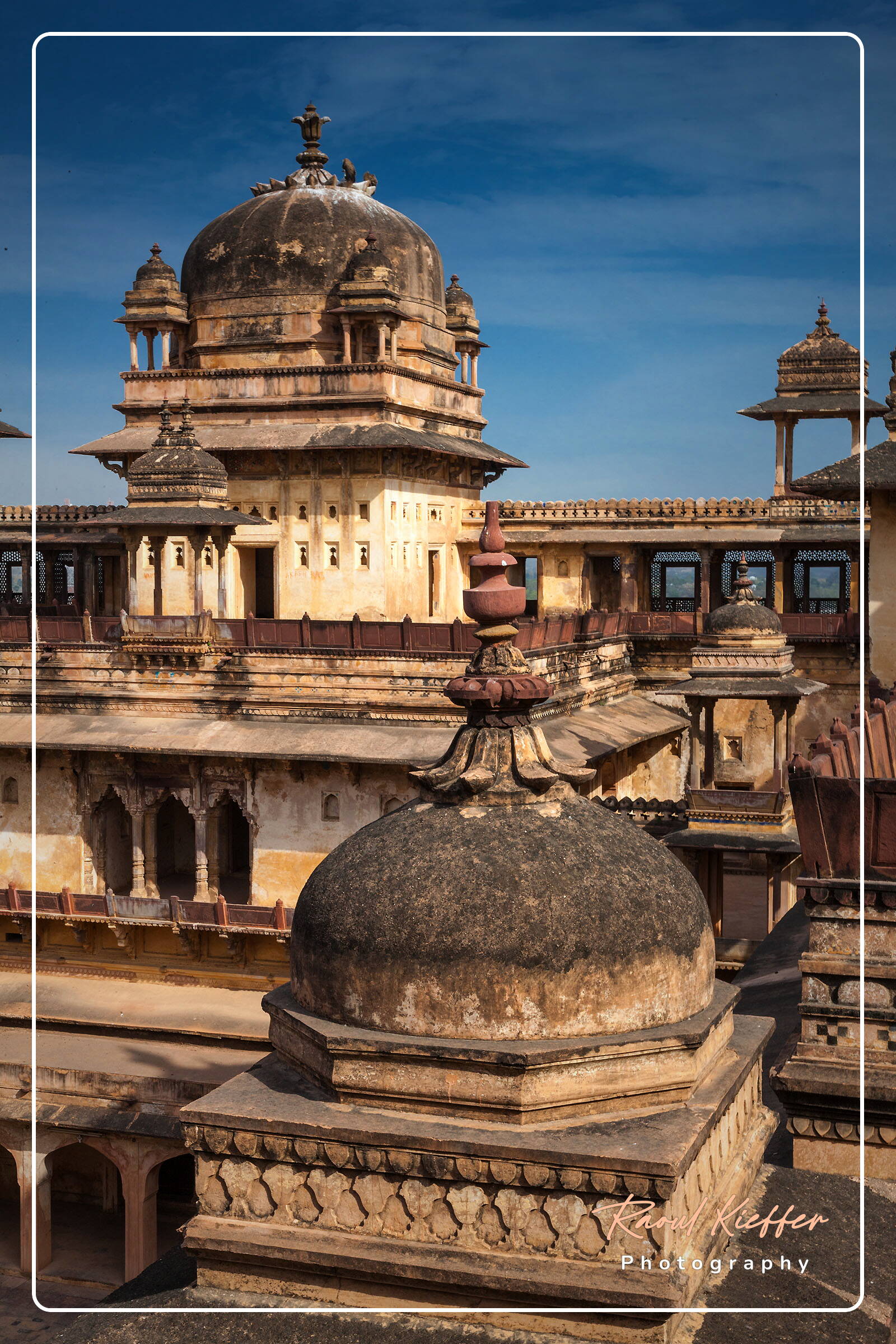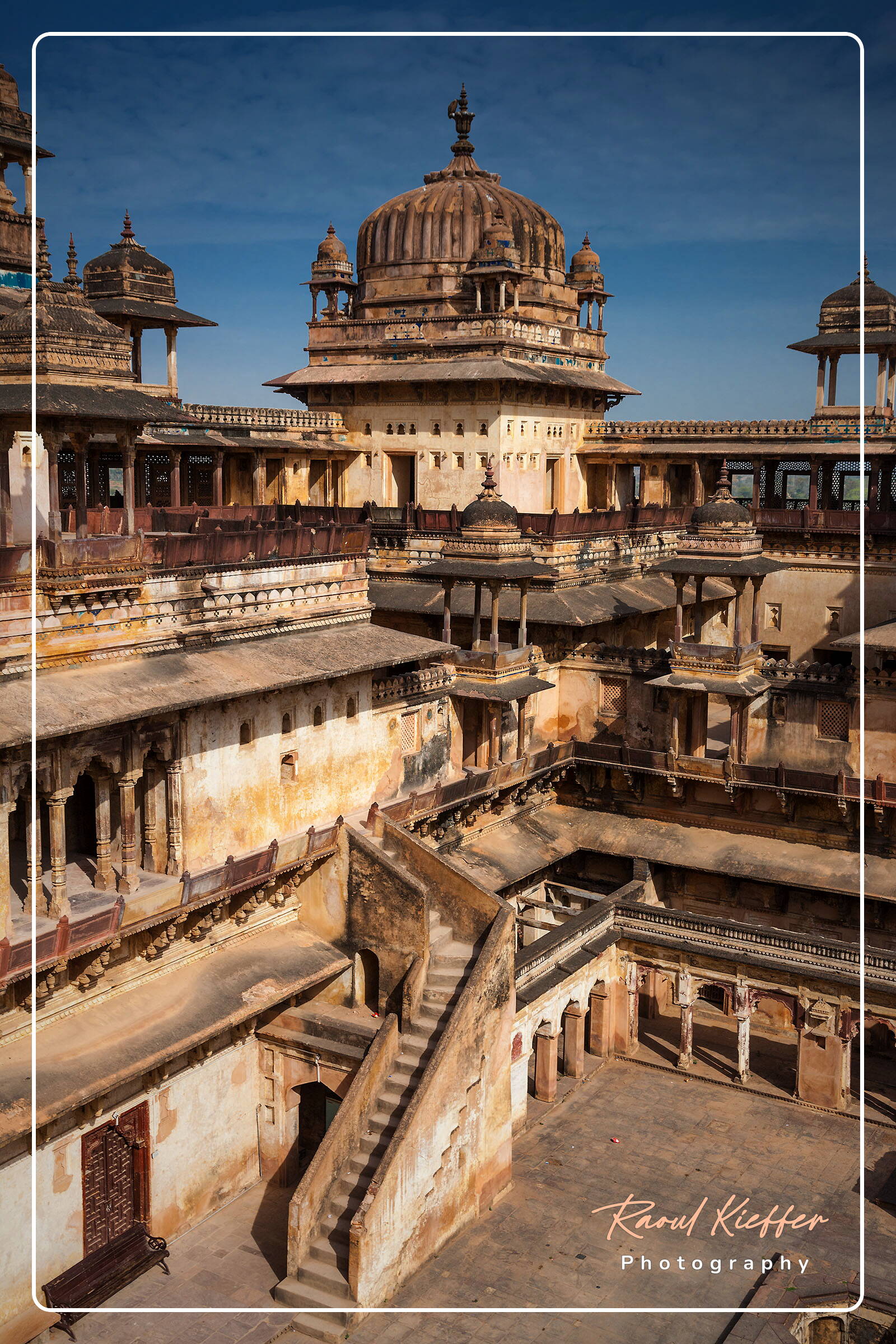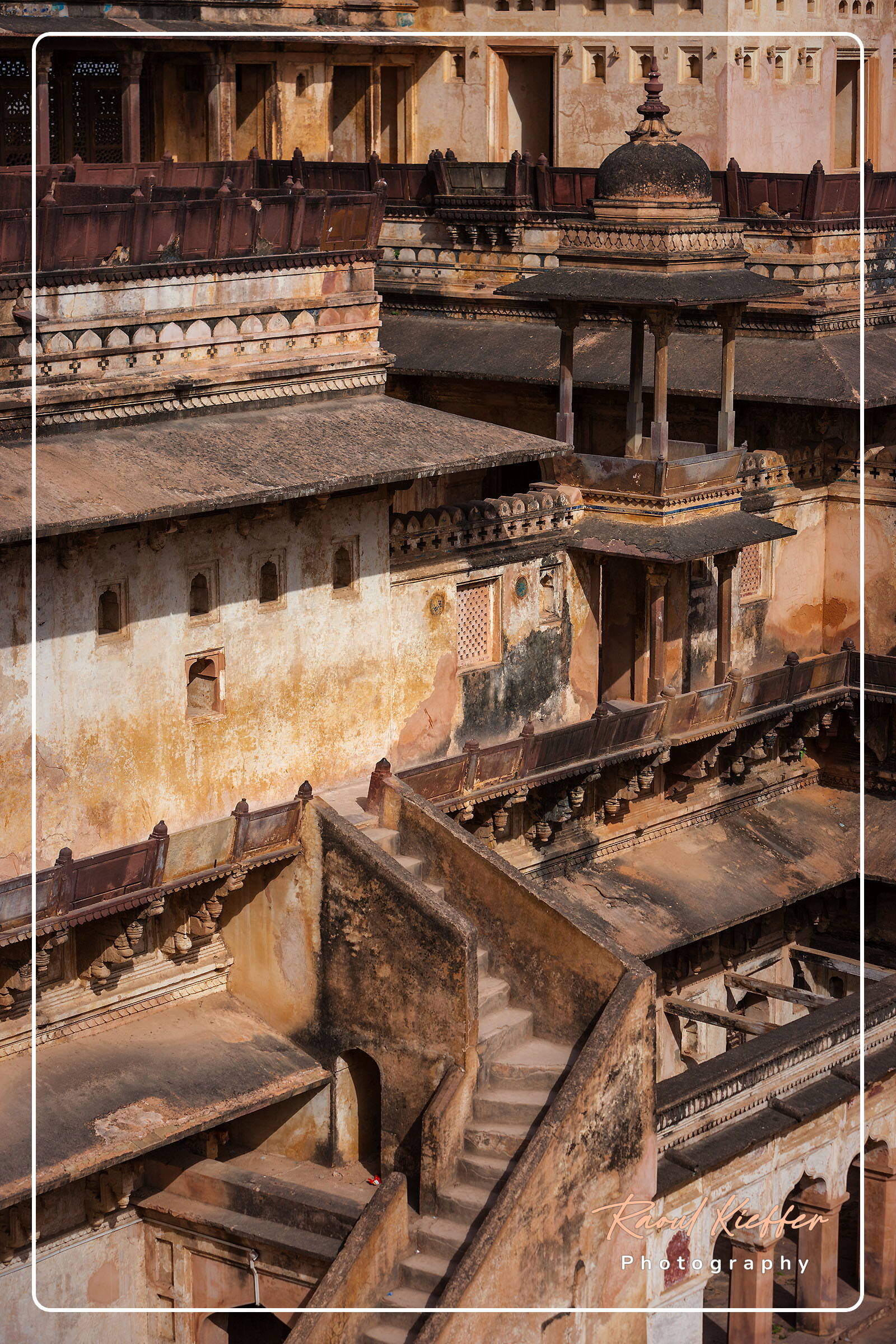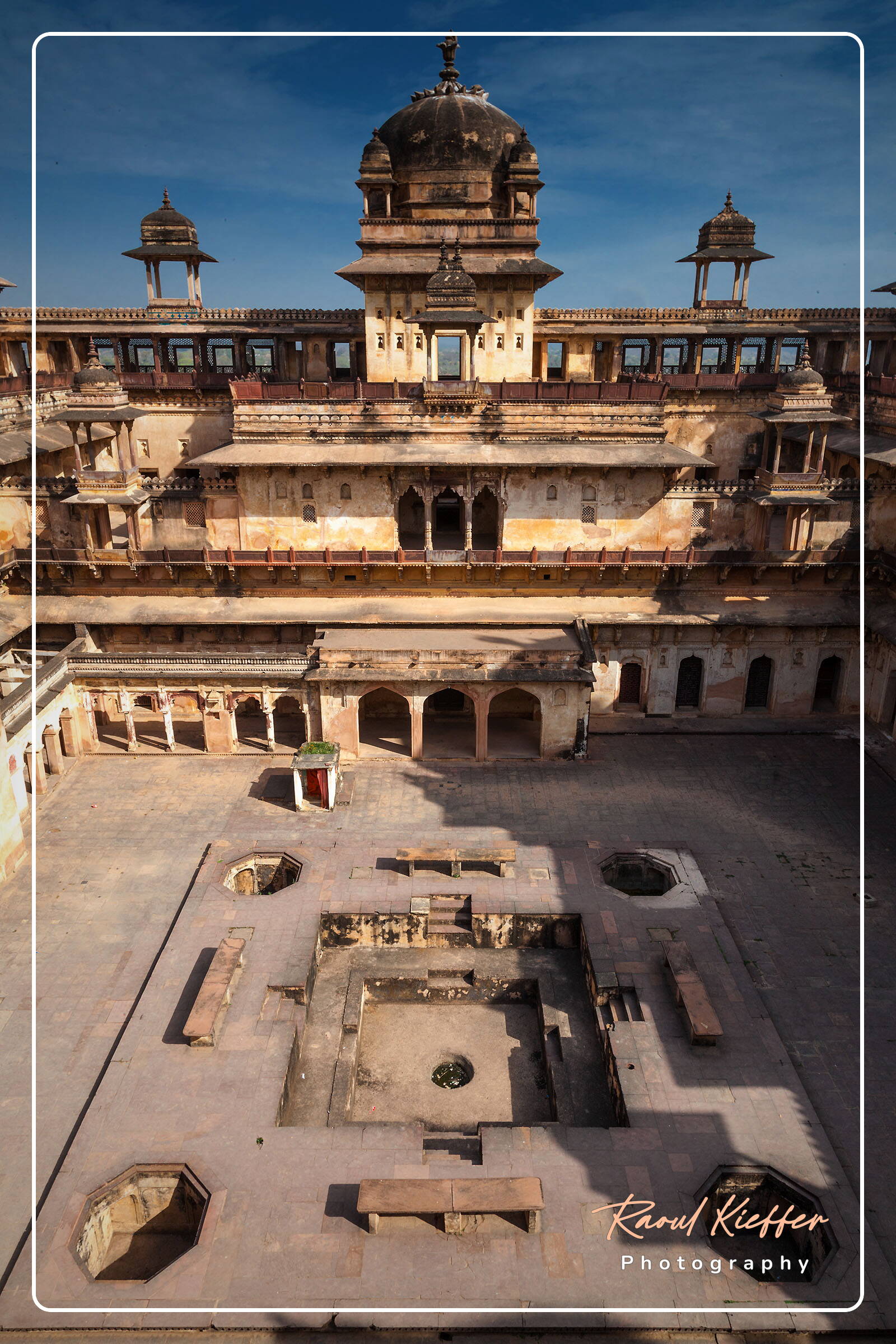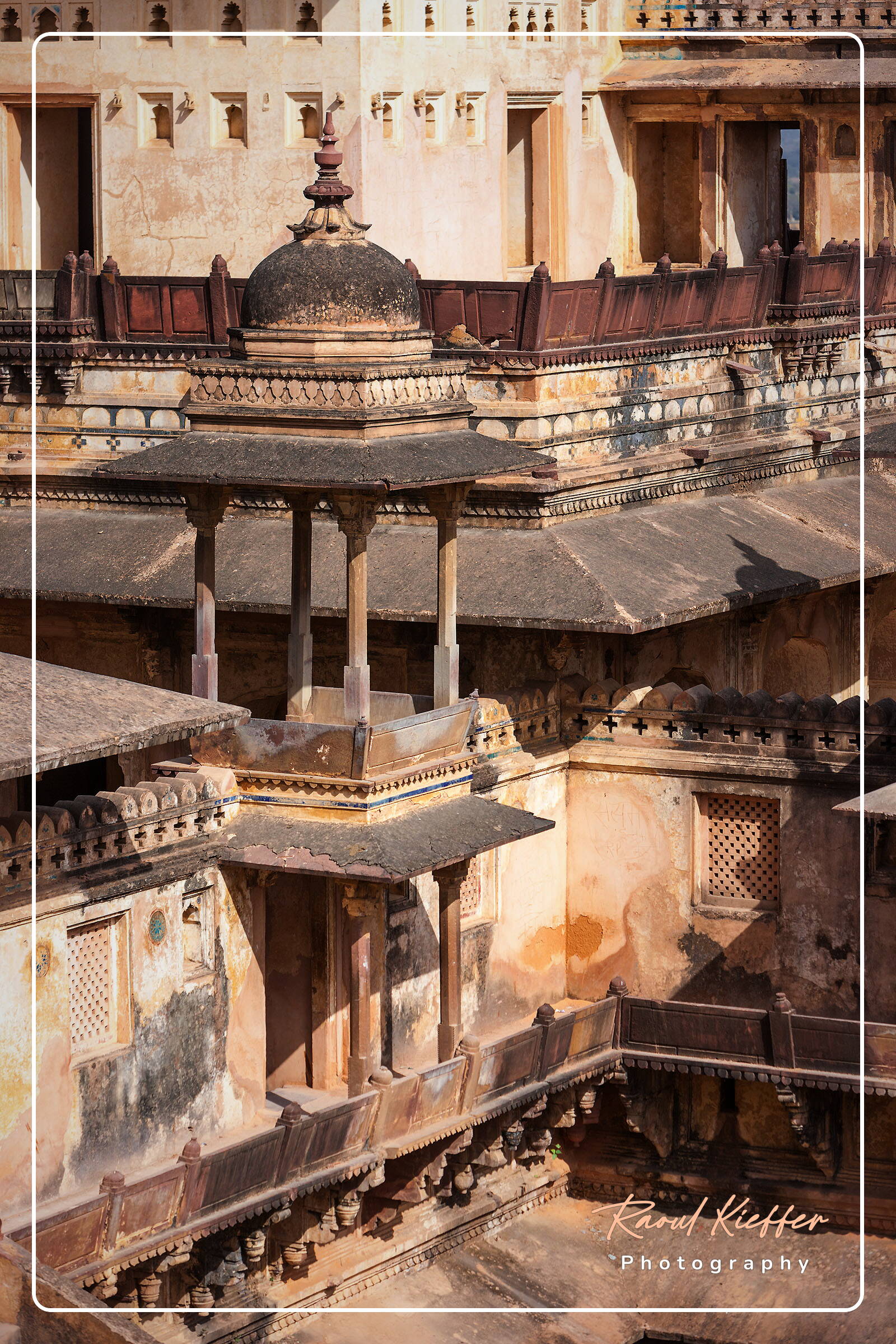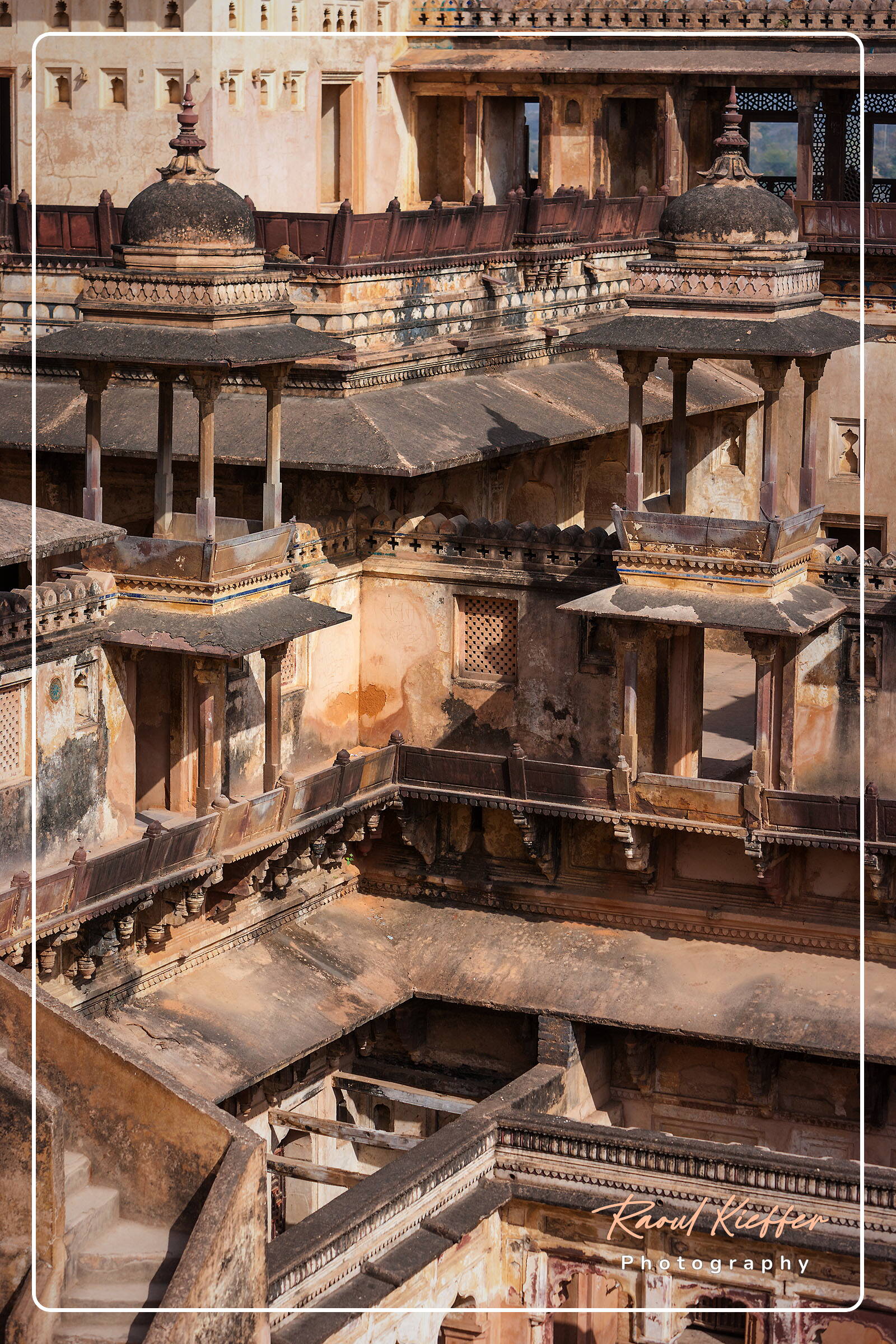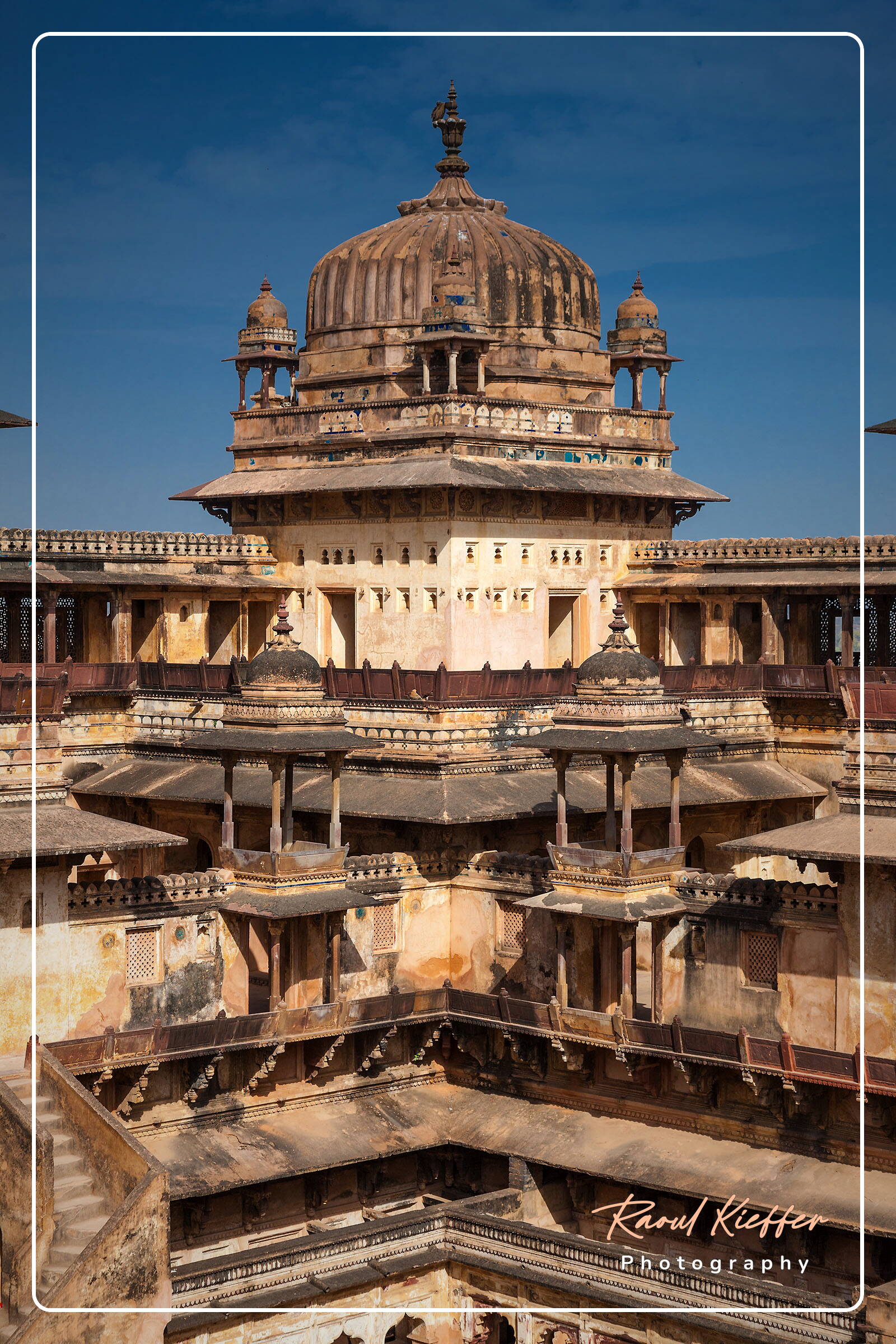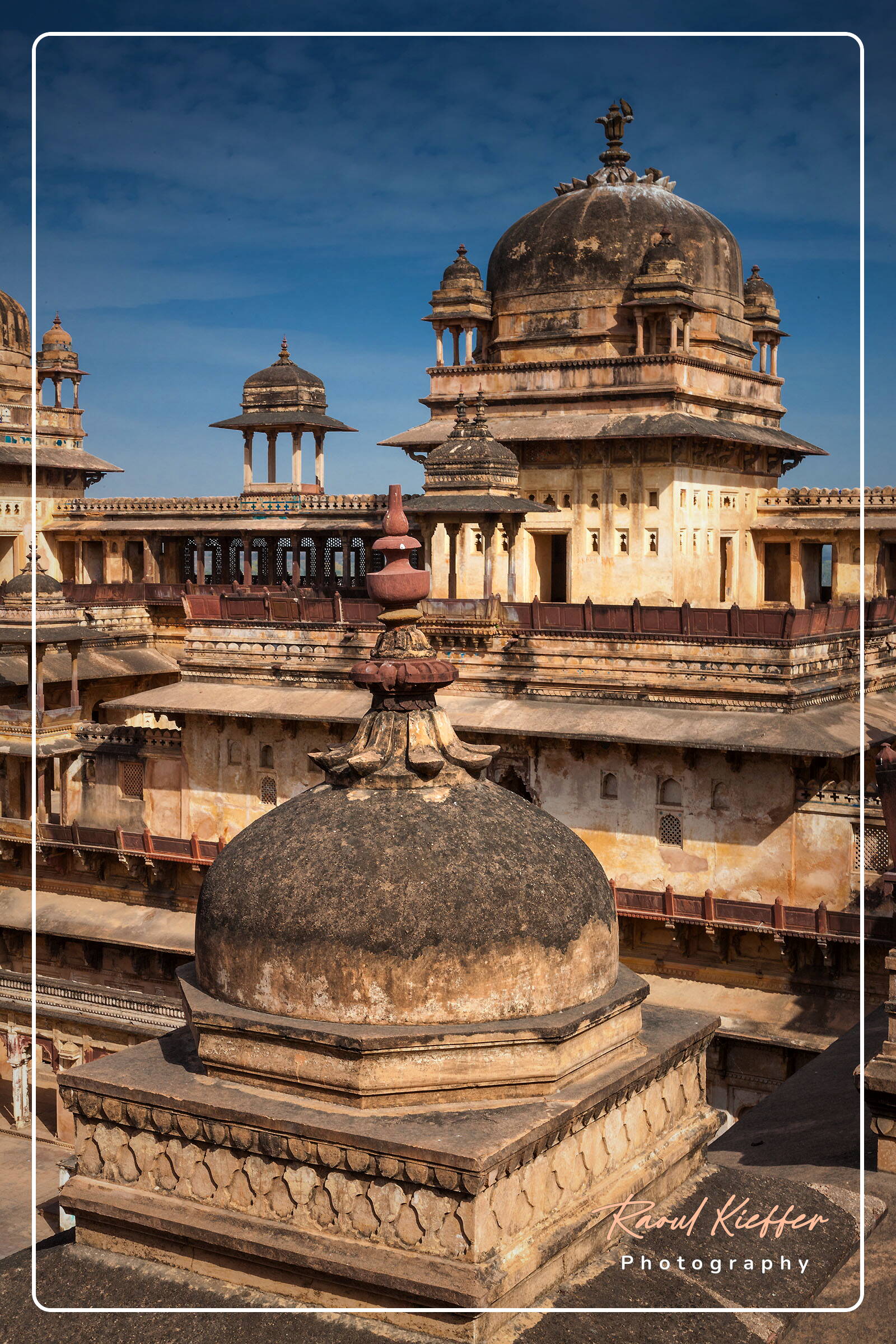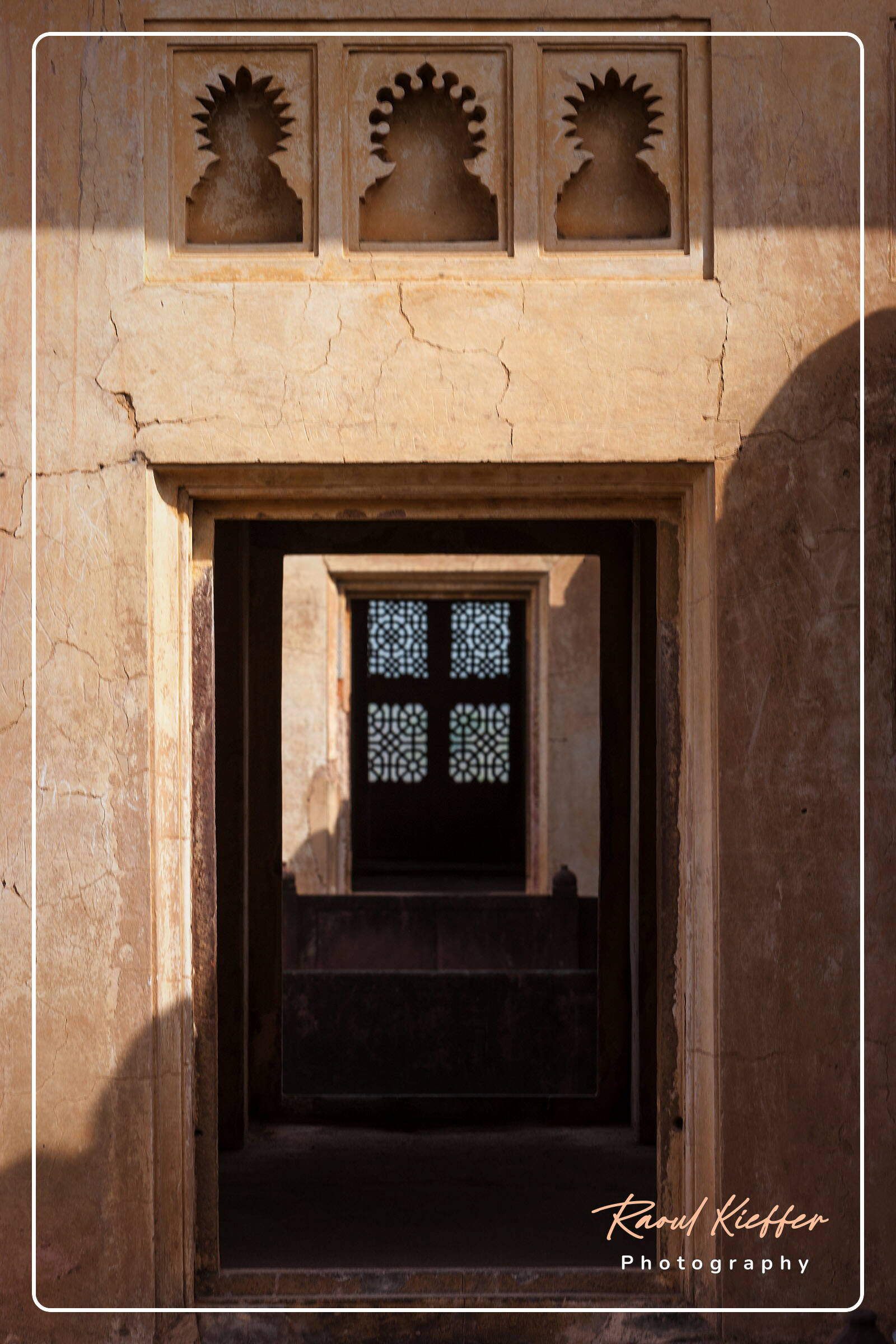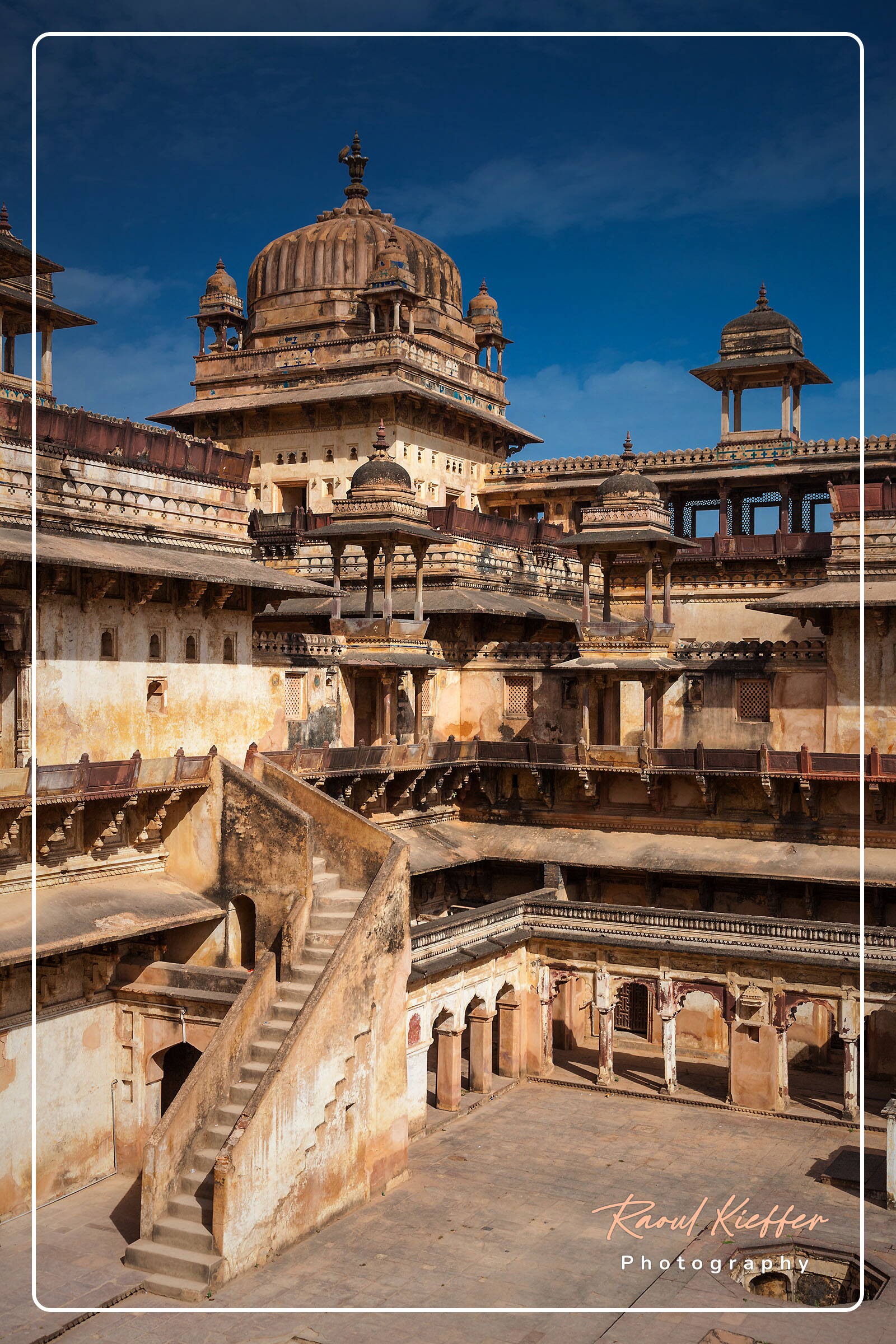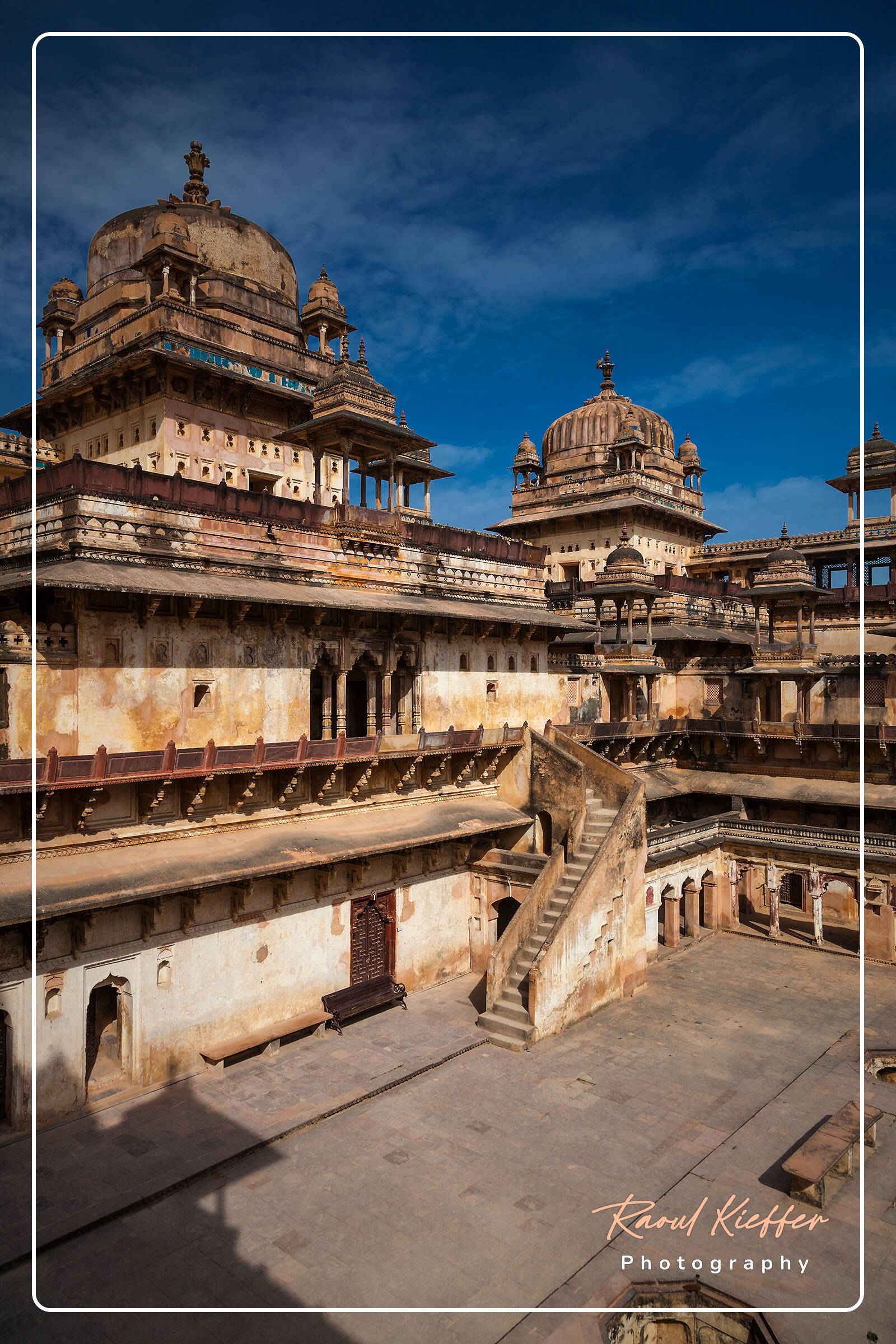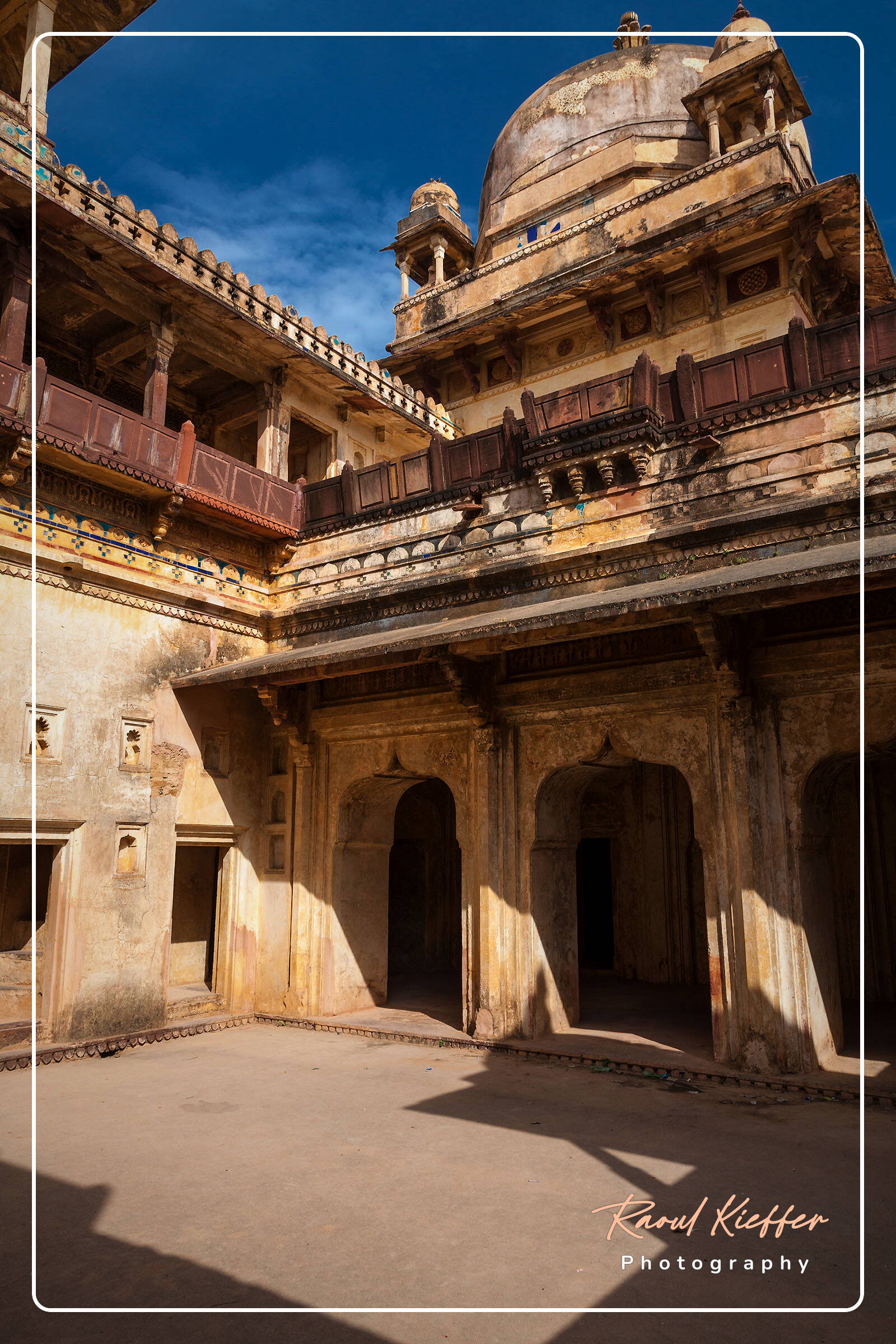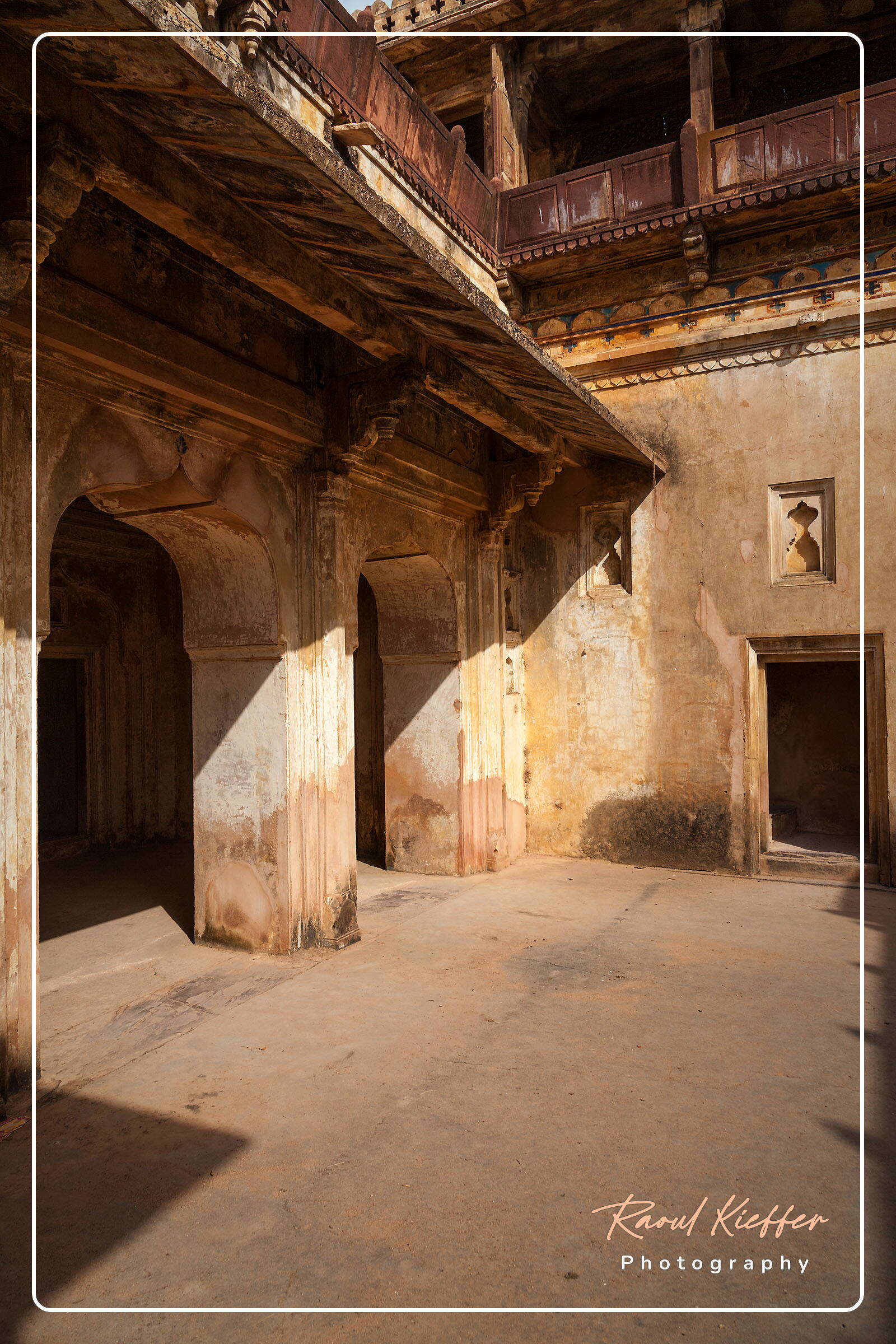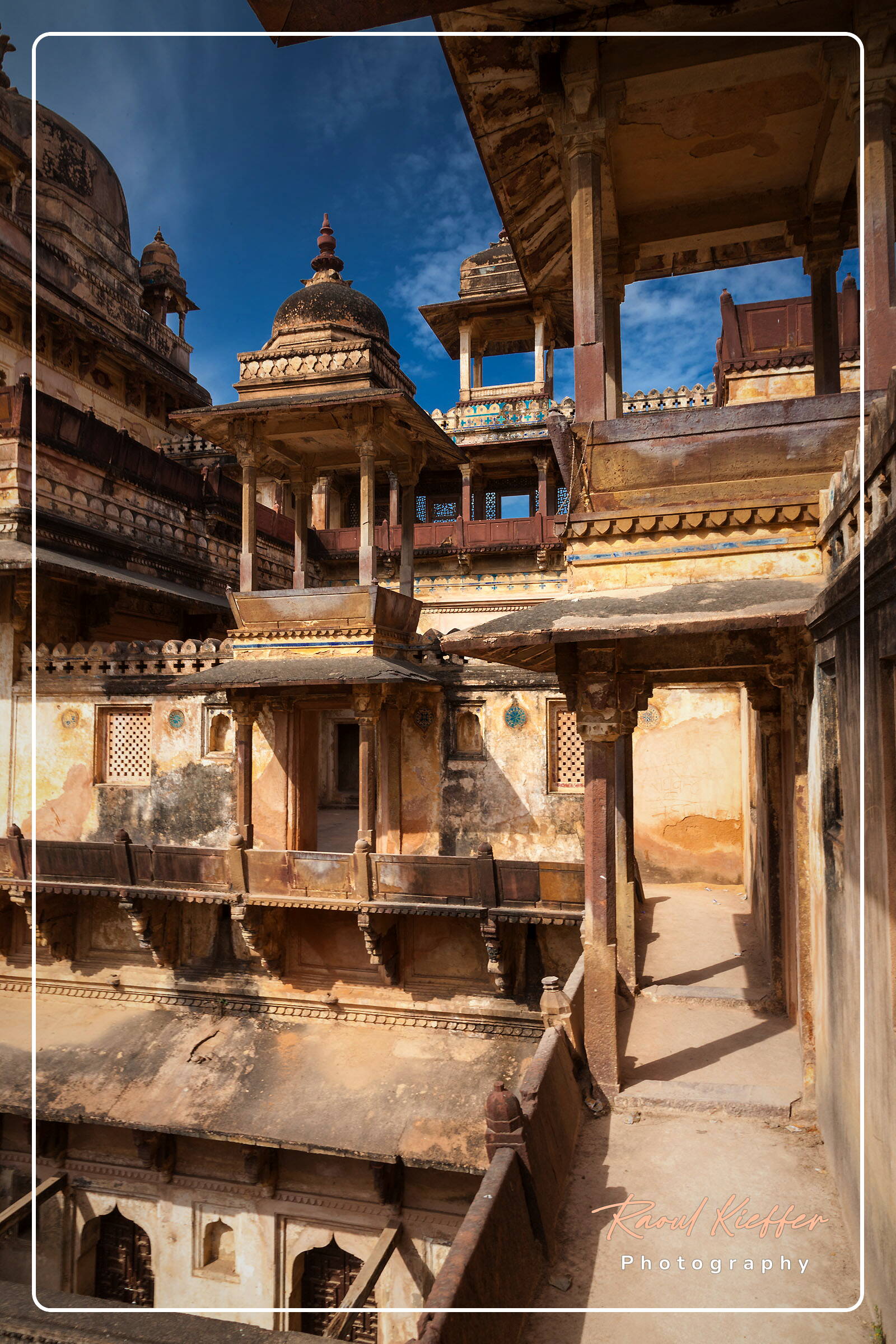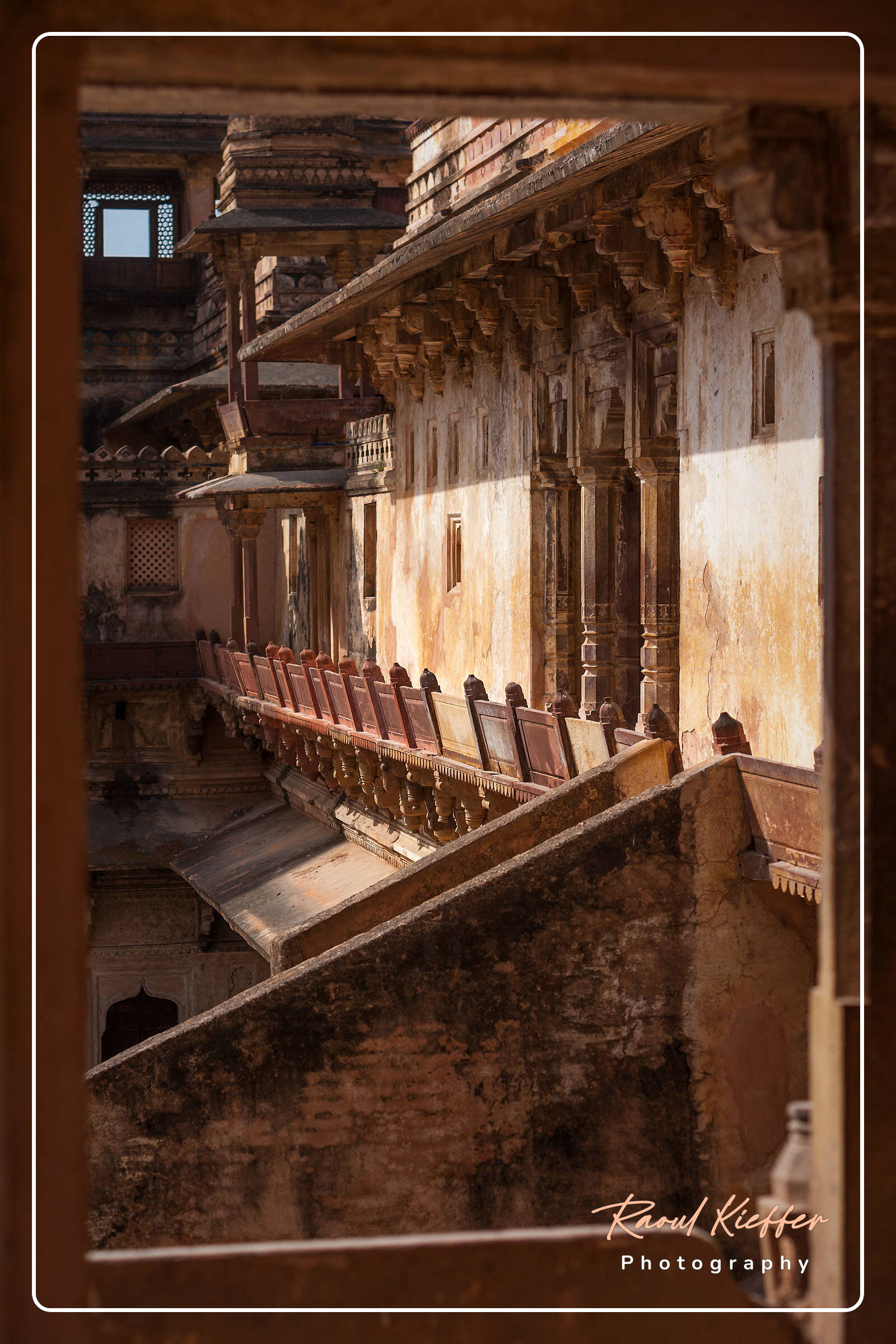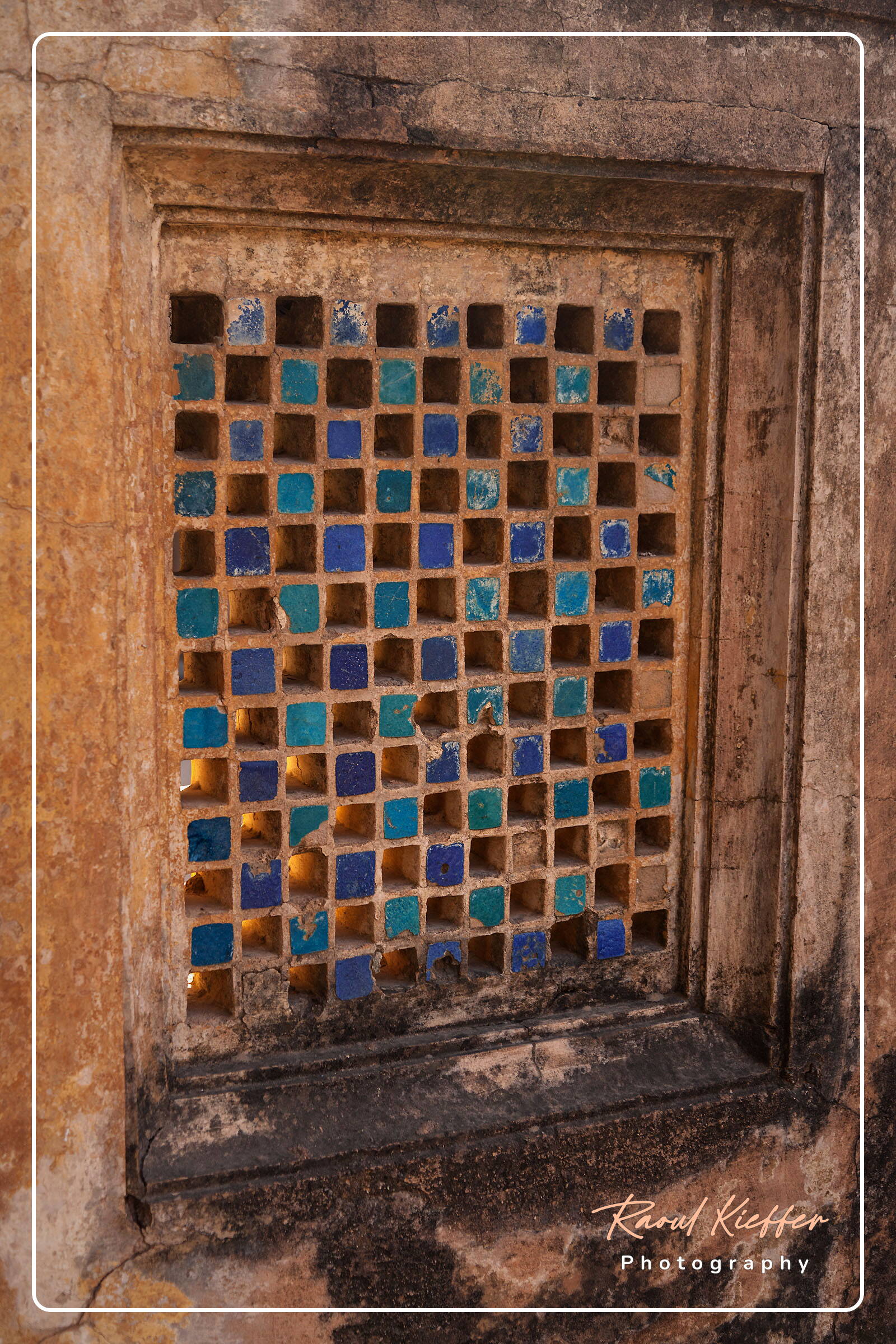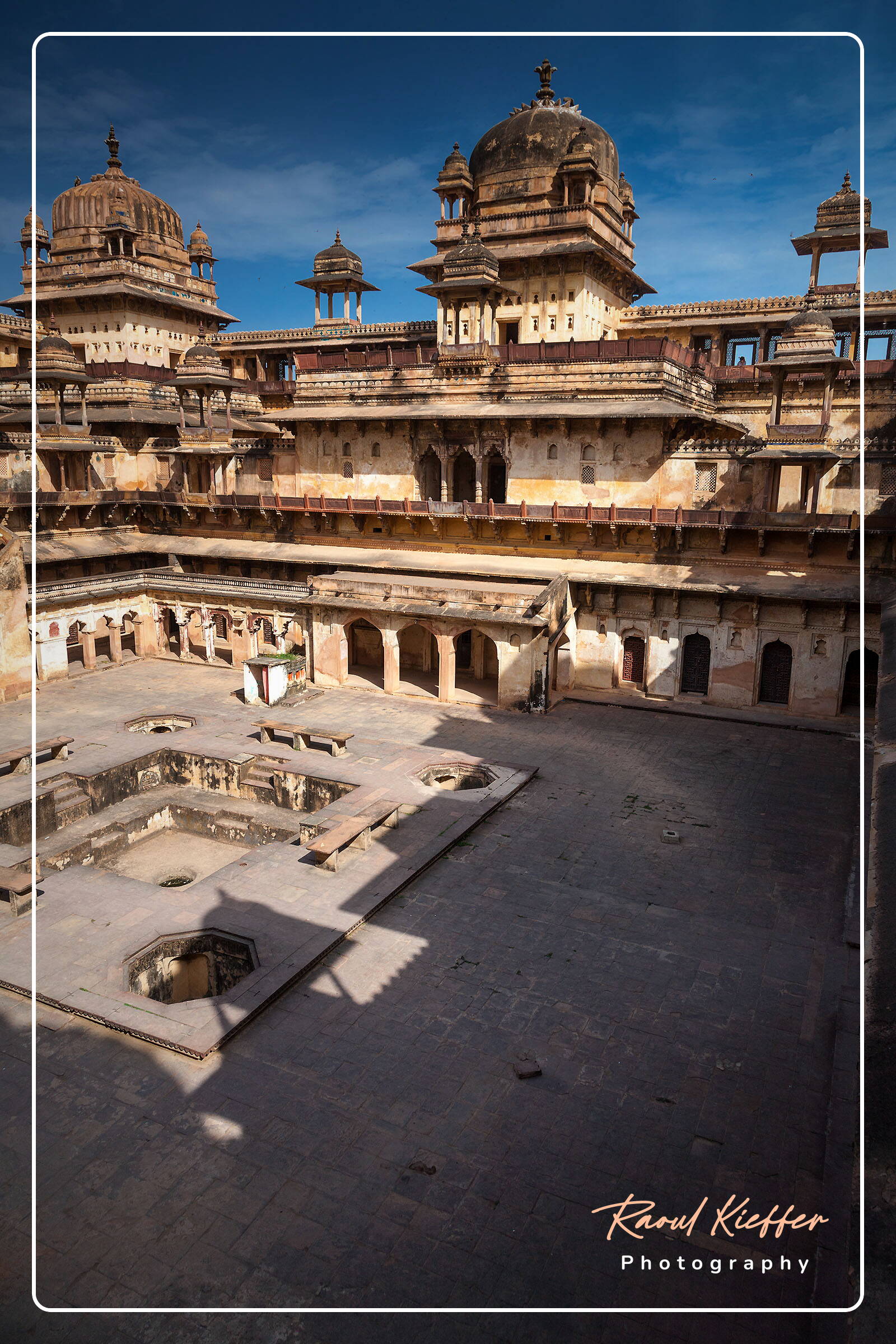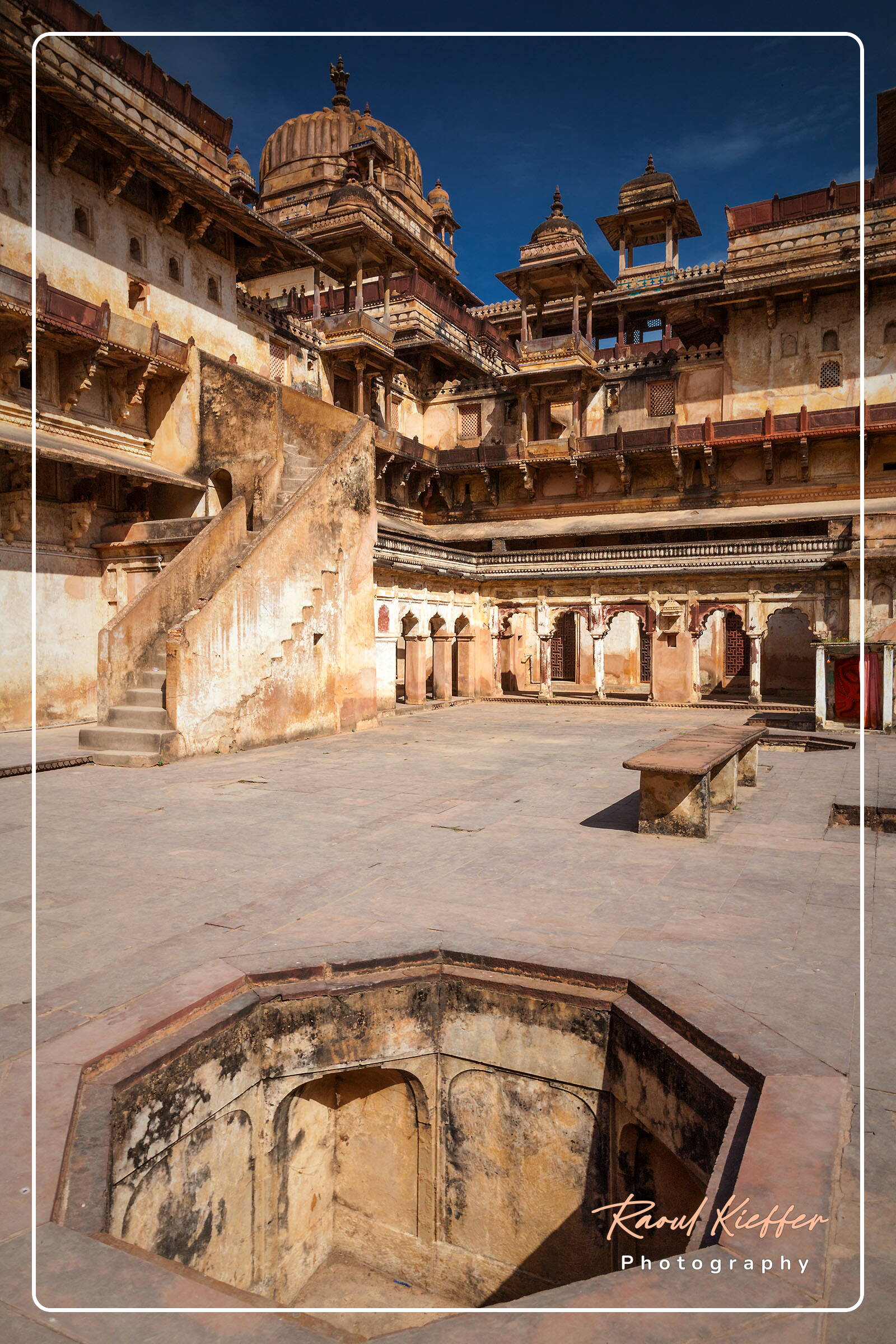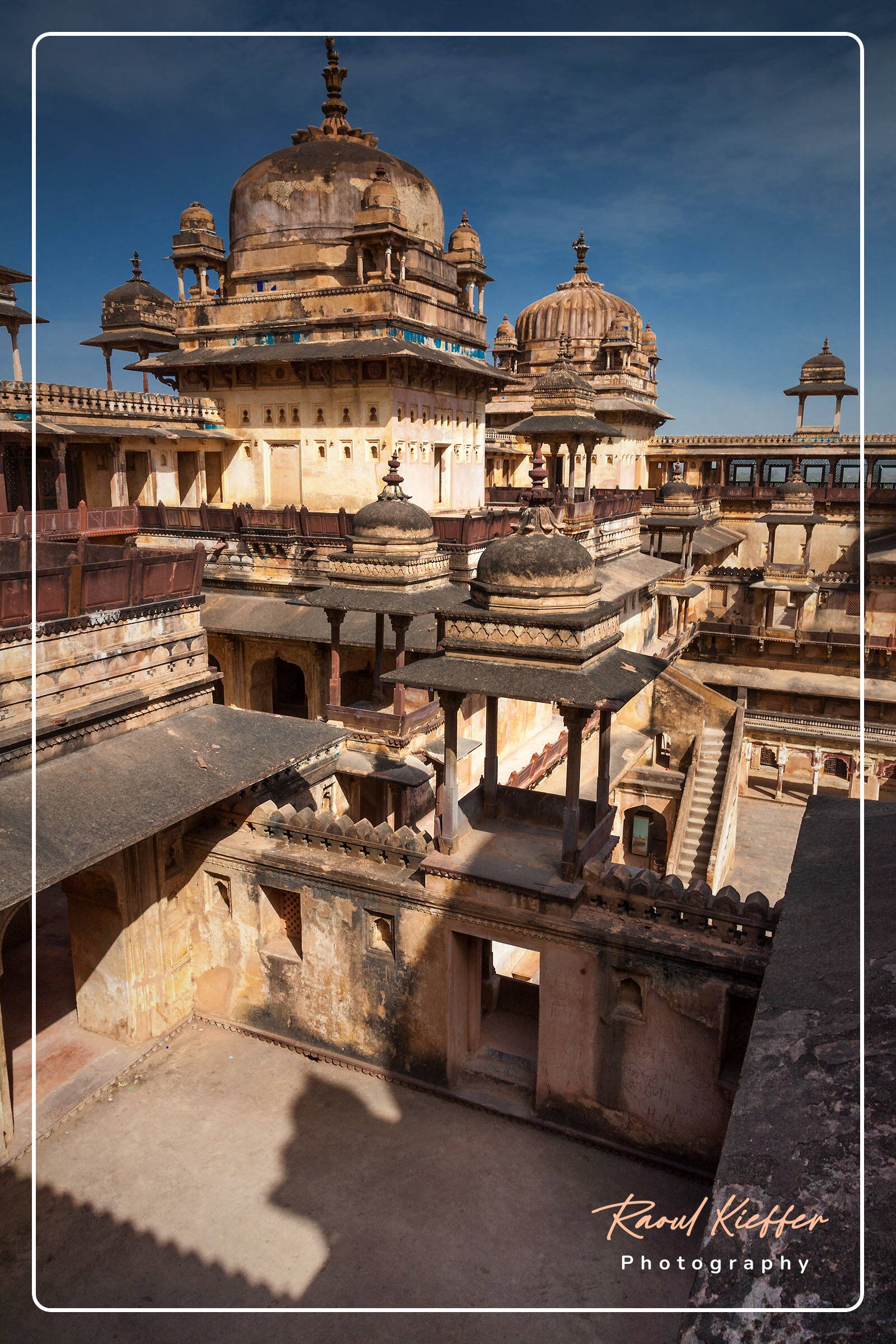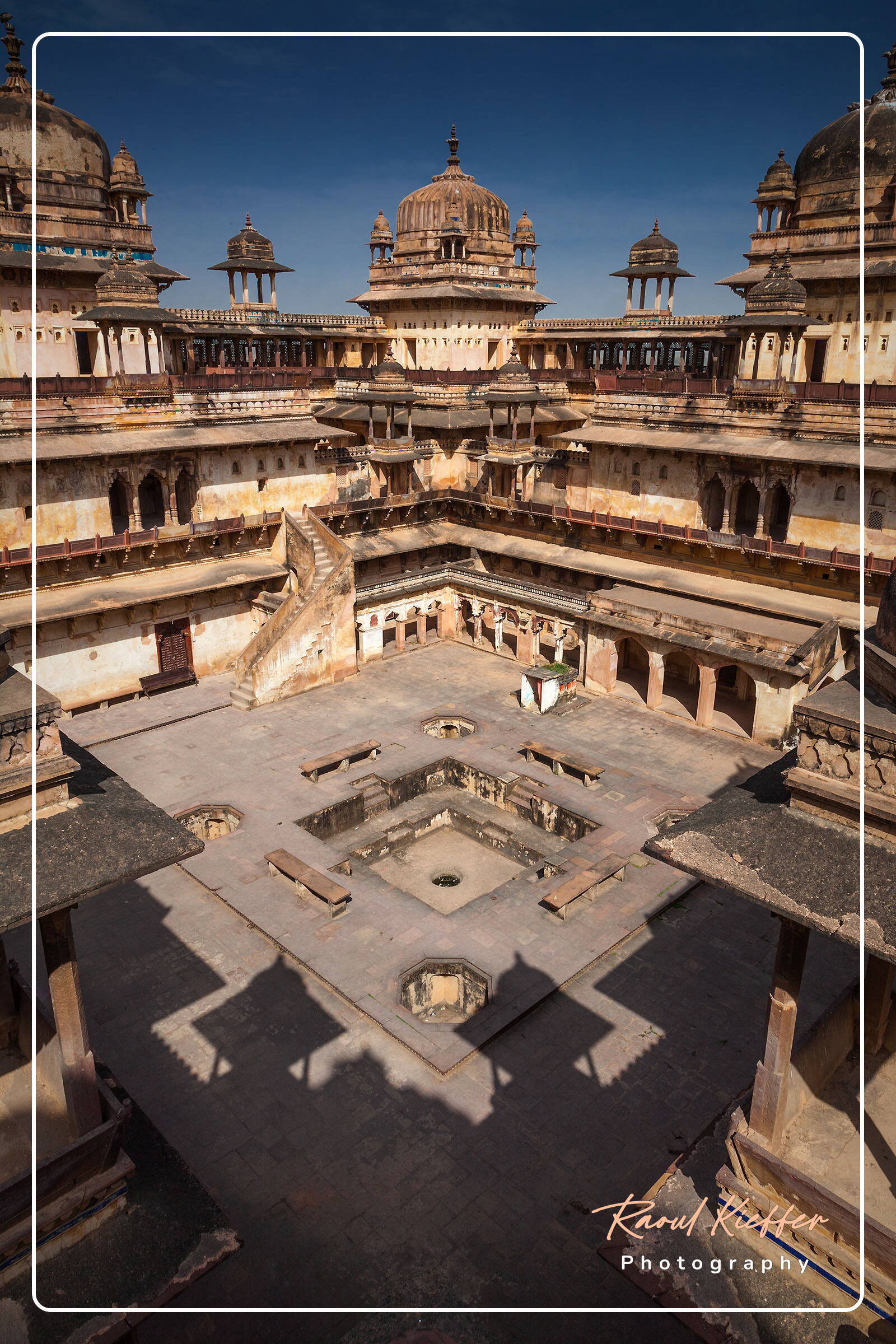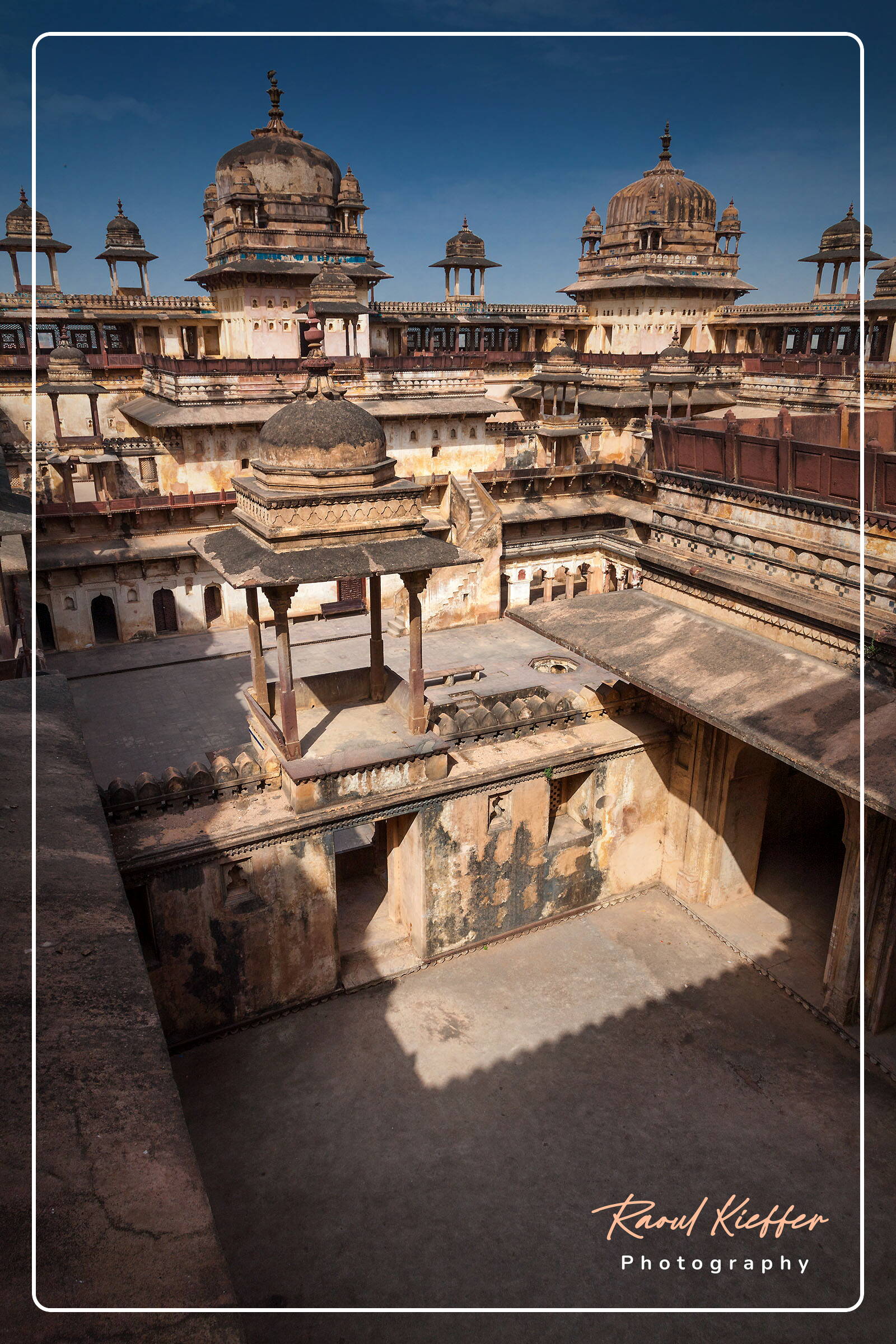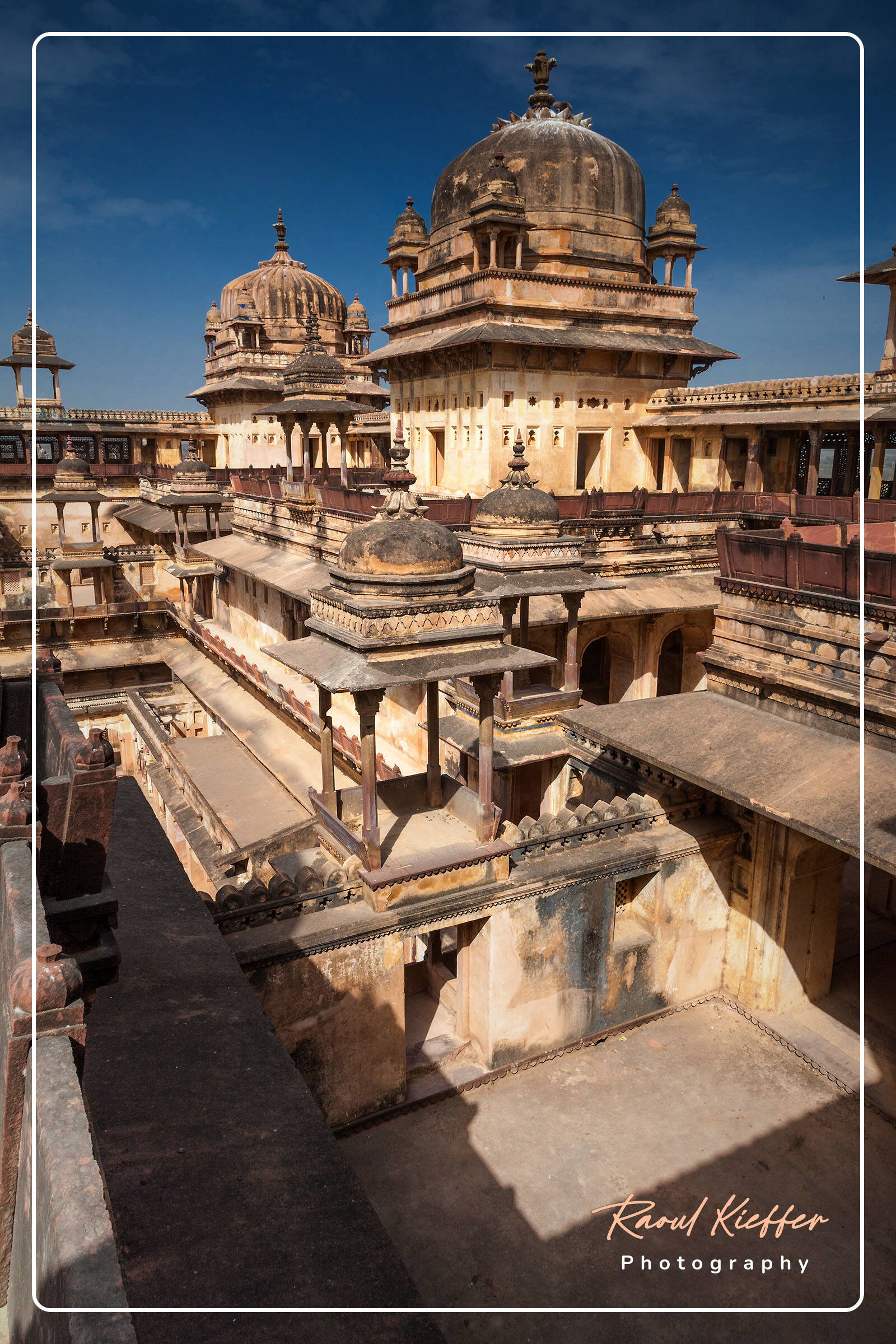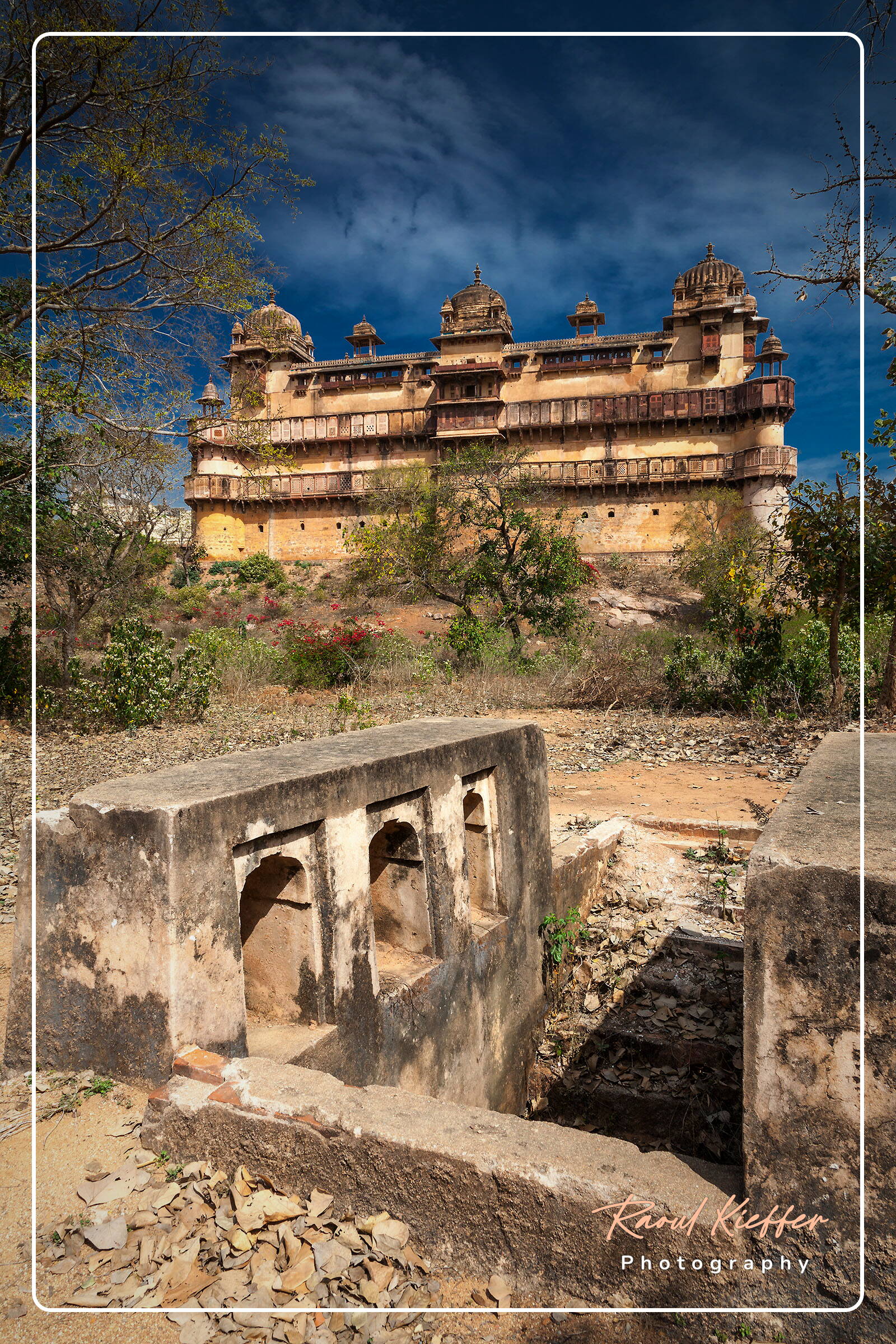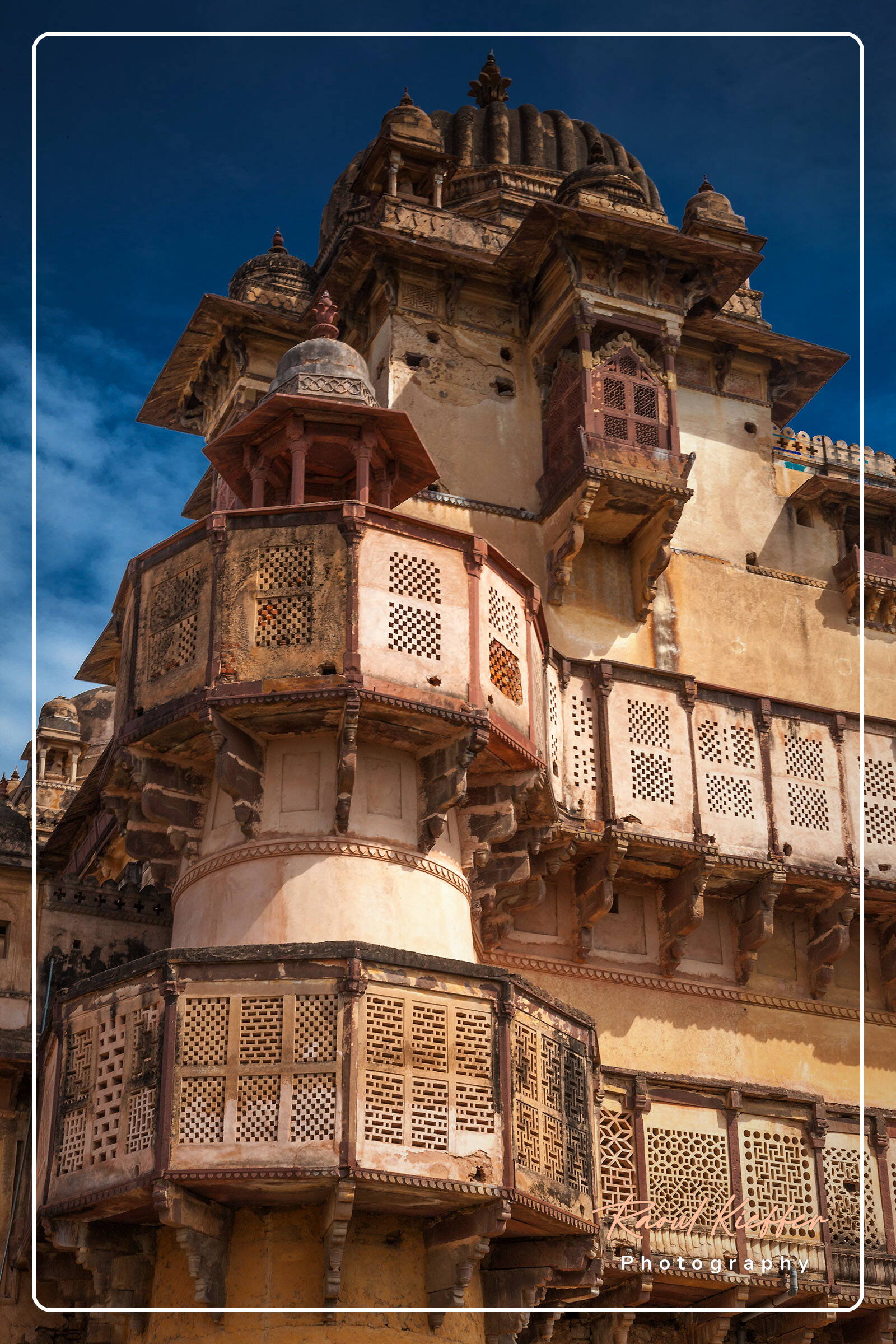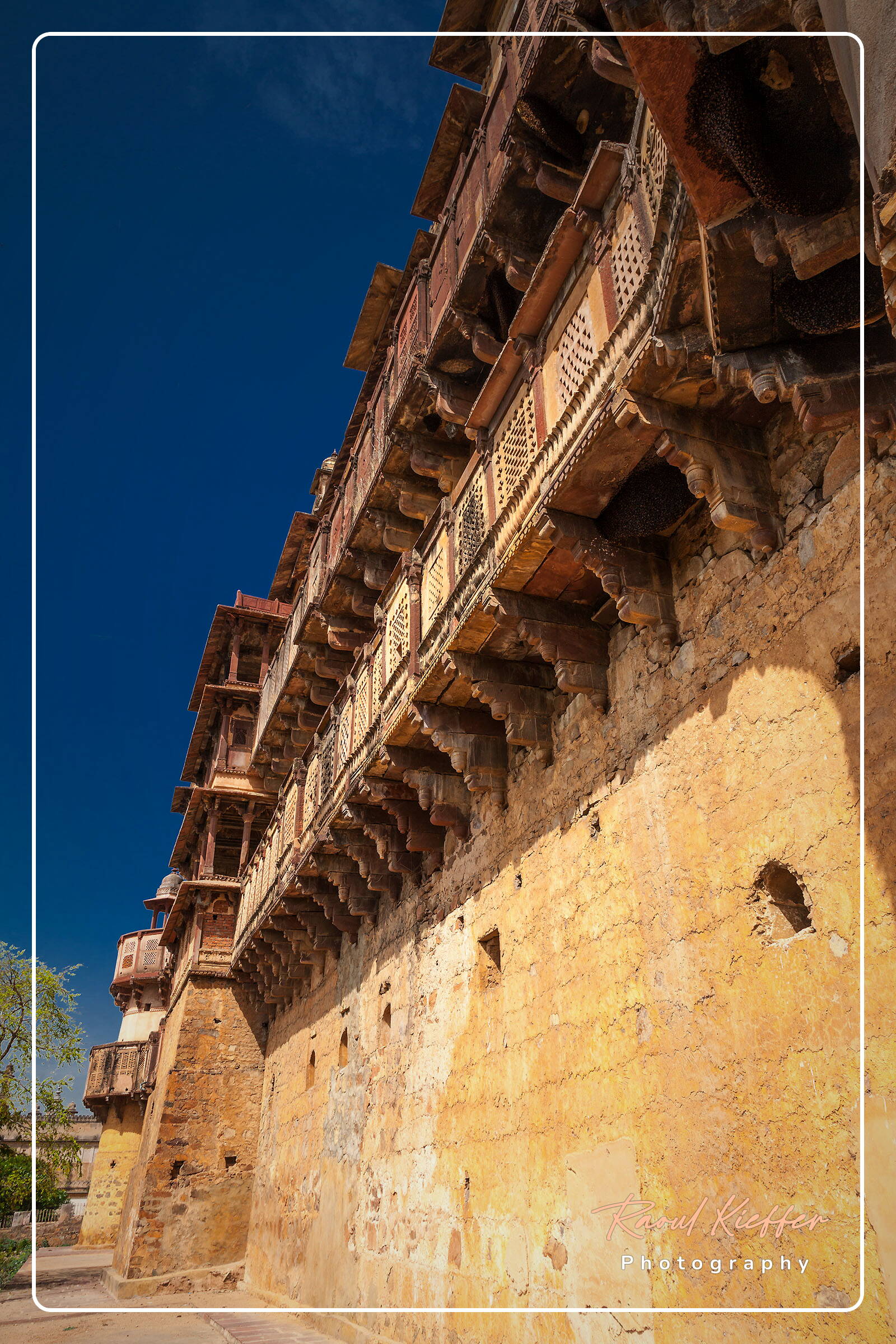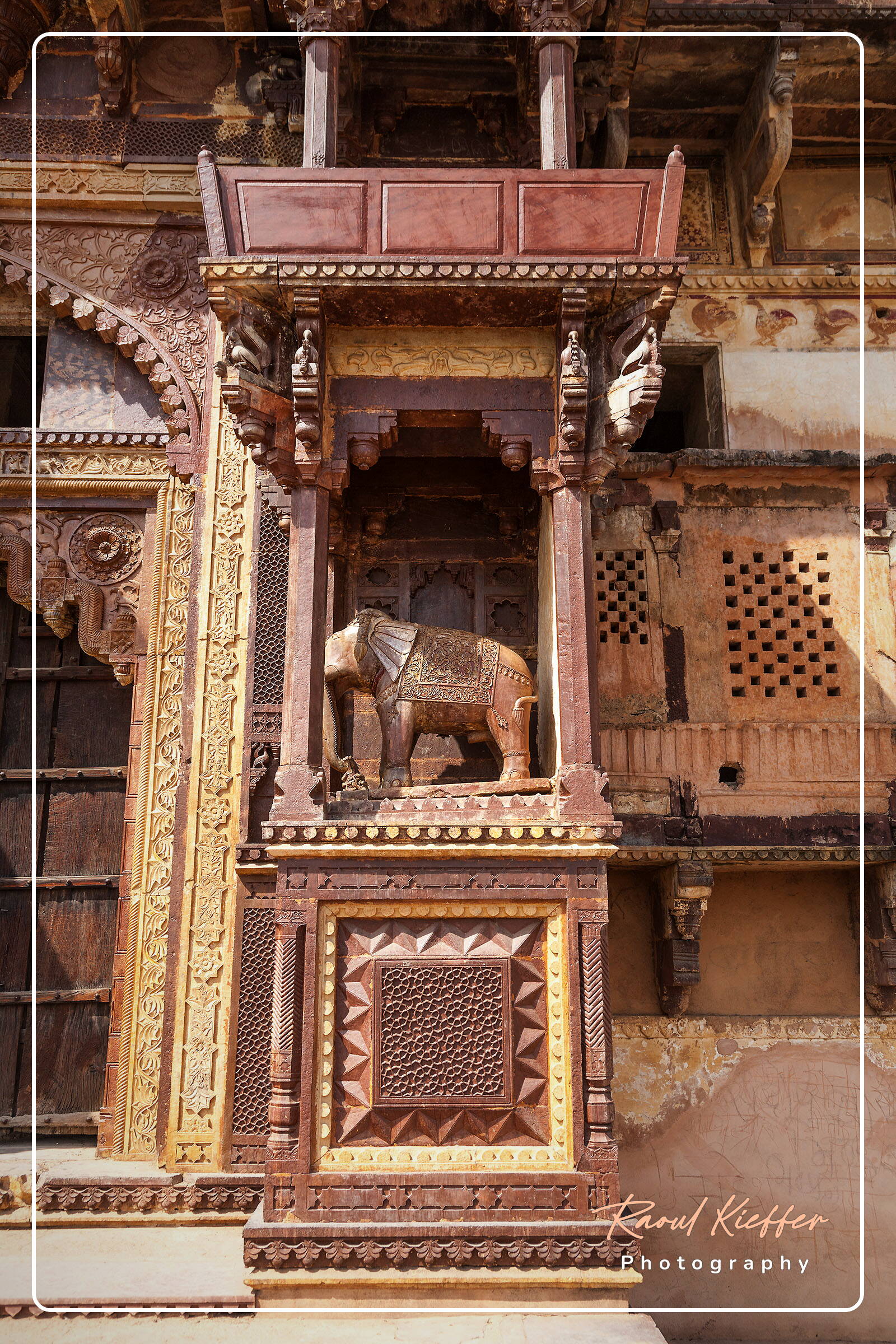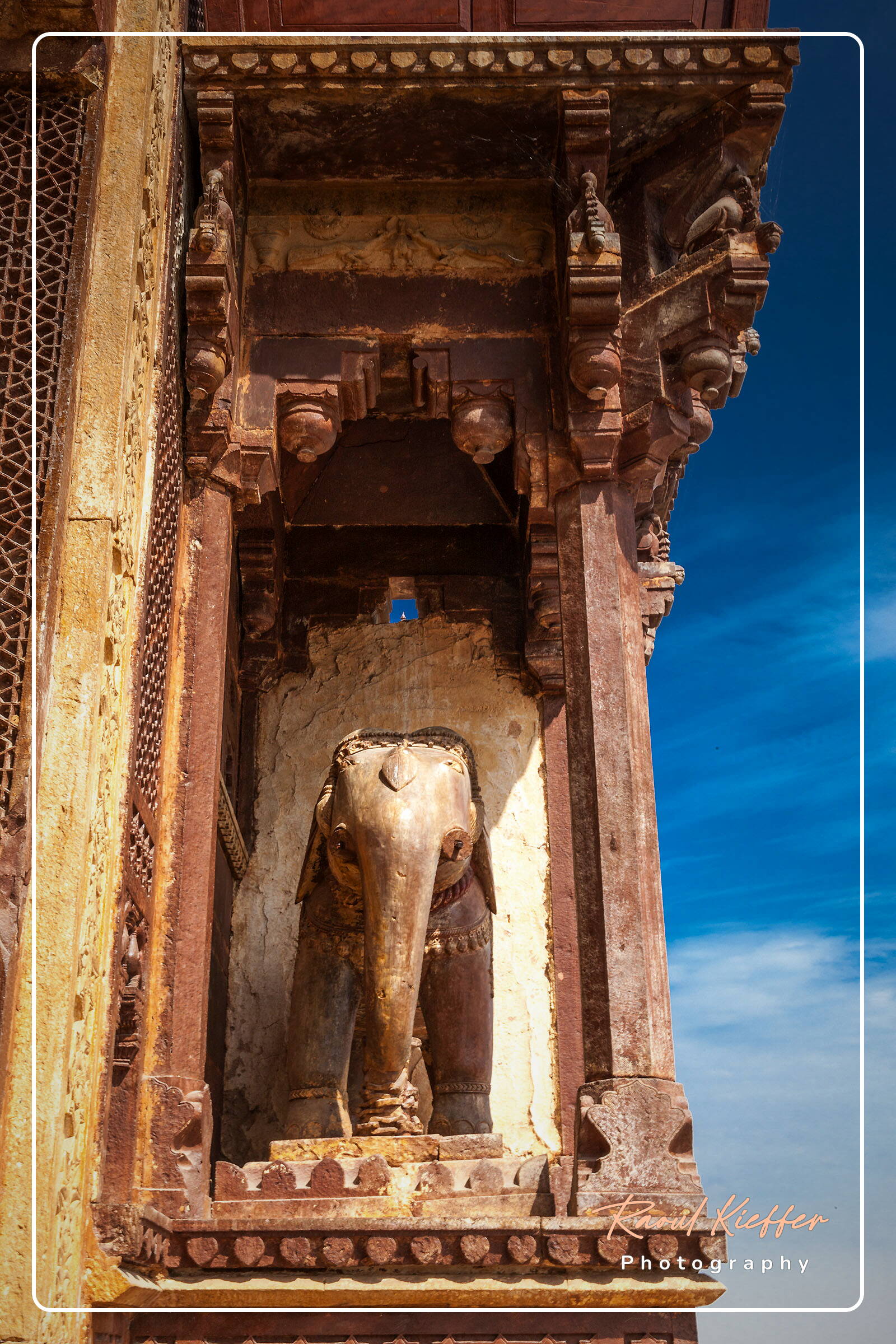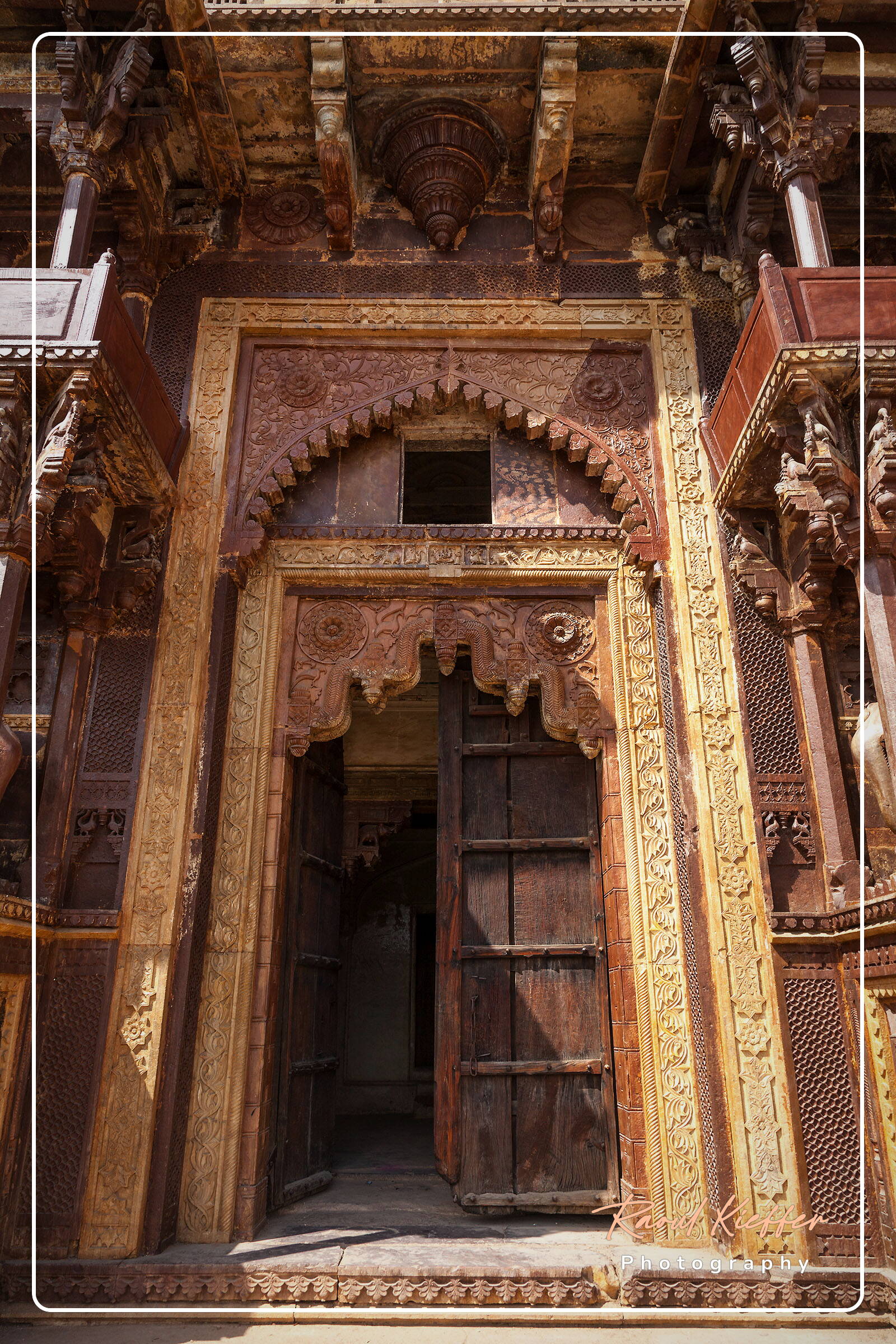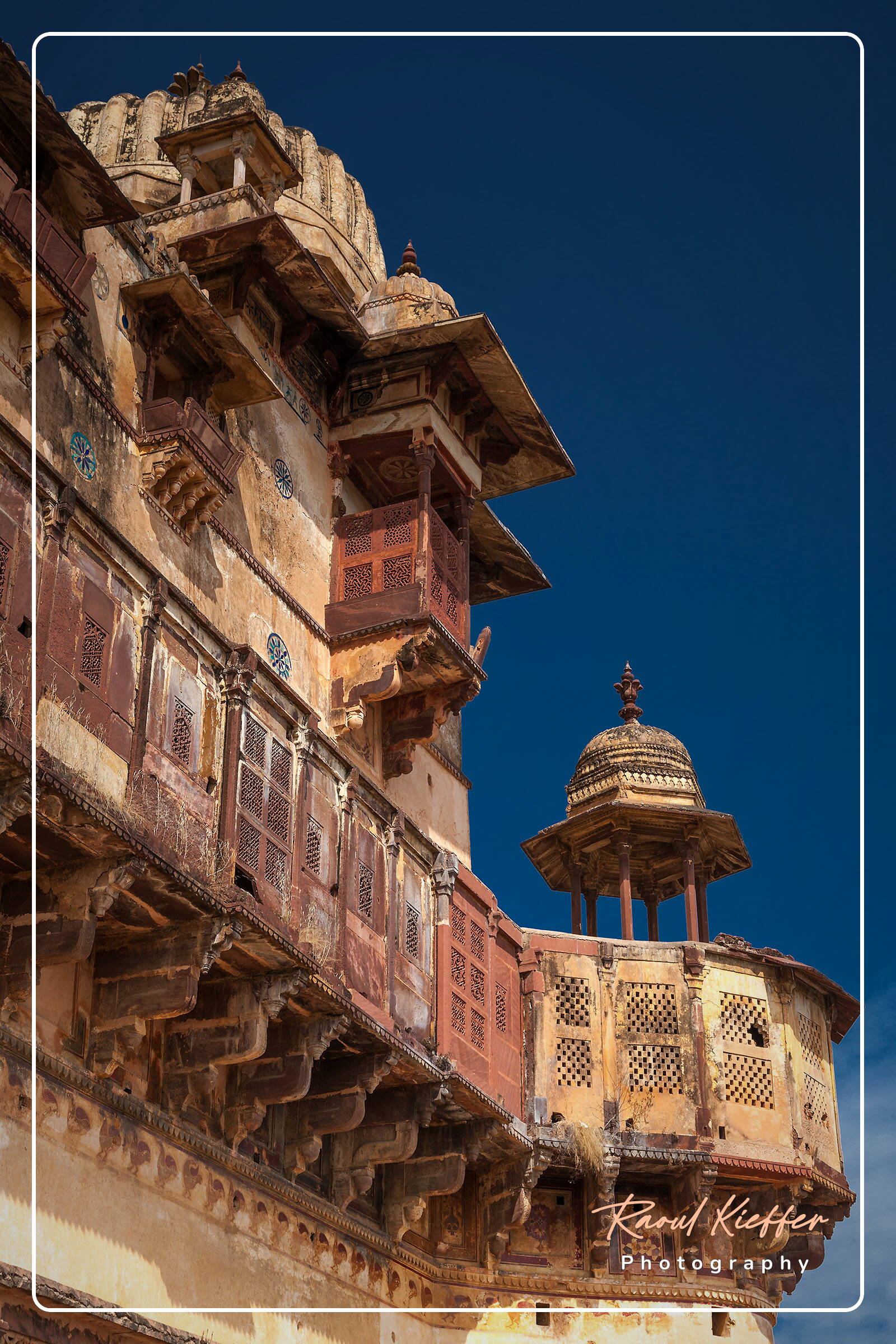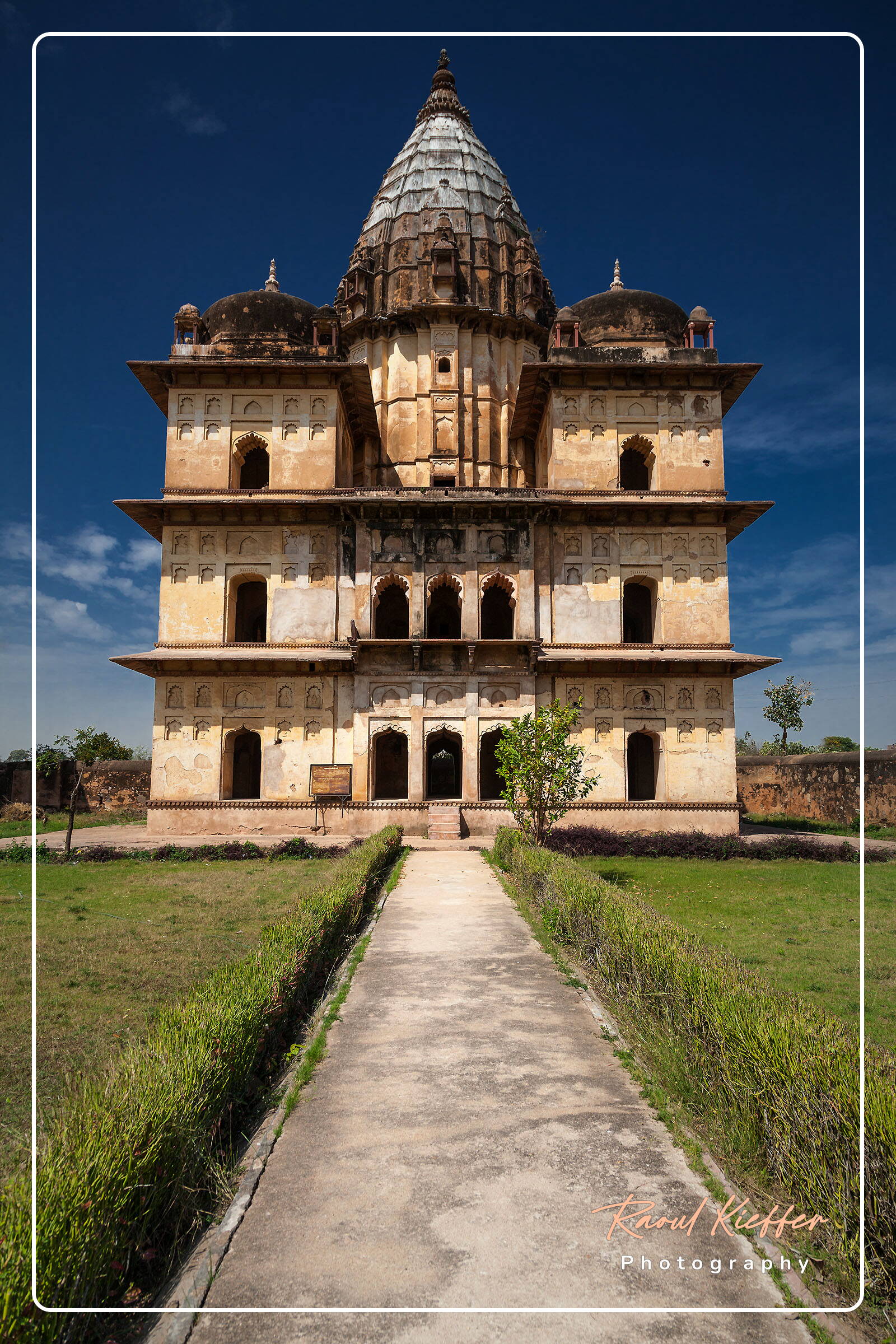 Size of original pictures: 5,616 x 3,744 pixels
Description
Orchha, a town 15 km from Jhansi in Uttar Pradesh, lies on the Betwa River and was the seat of an eponymous former princely state of central India, in the Bundelkhand region. On a seasonal island on the bank of the Betwa River stands a huge palace-fort including the Jahangir Mahal. The Jahangir Mahal is built on a rectangular base and is relieved by a circular tower at each corner surmounted by a dome, while two lines of graceful balconies supported on brackets mark the central storeys. The roof is crowned by eight large fluted domes, with smaller domes between them, connected by an ornamental balustrade. The Jahangir Mahal is considered to be a singularly beautiful specimen of domestic Hindu architecture. Numerous cenotaphs or chhatris dot the vicinity of the fort and the Betwa River. Elsewhere about the town there is an unusual variety of temples and tombs, including the Chaturbhuj temple, which is built on a vast platform of stone.
Google Maps
Javascript must be on to view the Google Map
Related links