Overview
Rocca di Calascio, at an elevation of 1,460 m, is the highest fortress in Italy located in the province of L'Aquila. It was exclusively built for military purposes and intended only to accommodate troops. The fortress was started in the… [Read more]
Thanks for your visit. If you experience any problem viewing my site or have some feedback, suggestions, please contact me under ✉ feedback@raoul-kieffer.net. Thanks in advance, this will help me to improve my site.
Photo index
Click the pictures to view them in full screen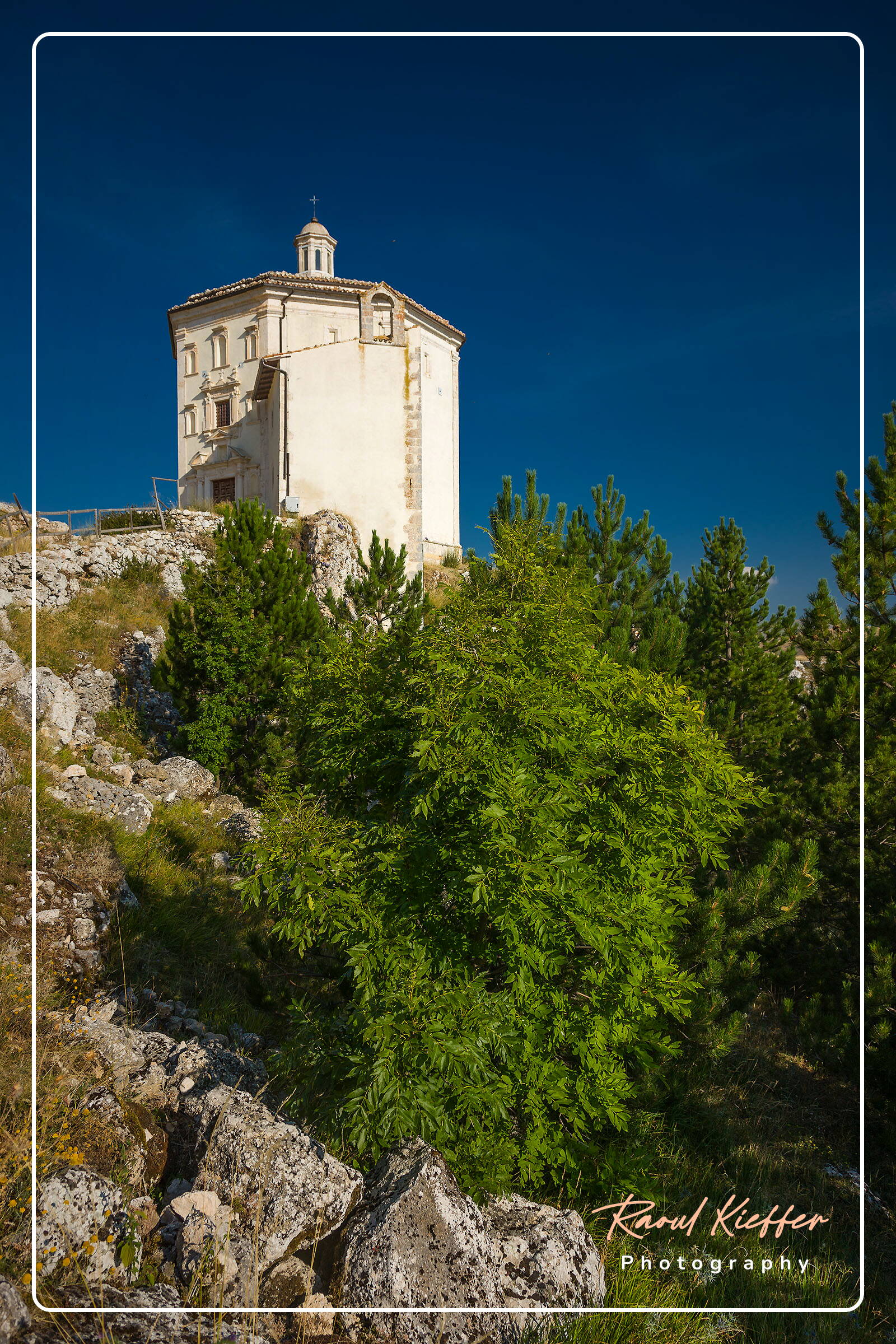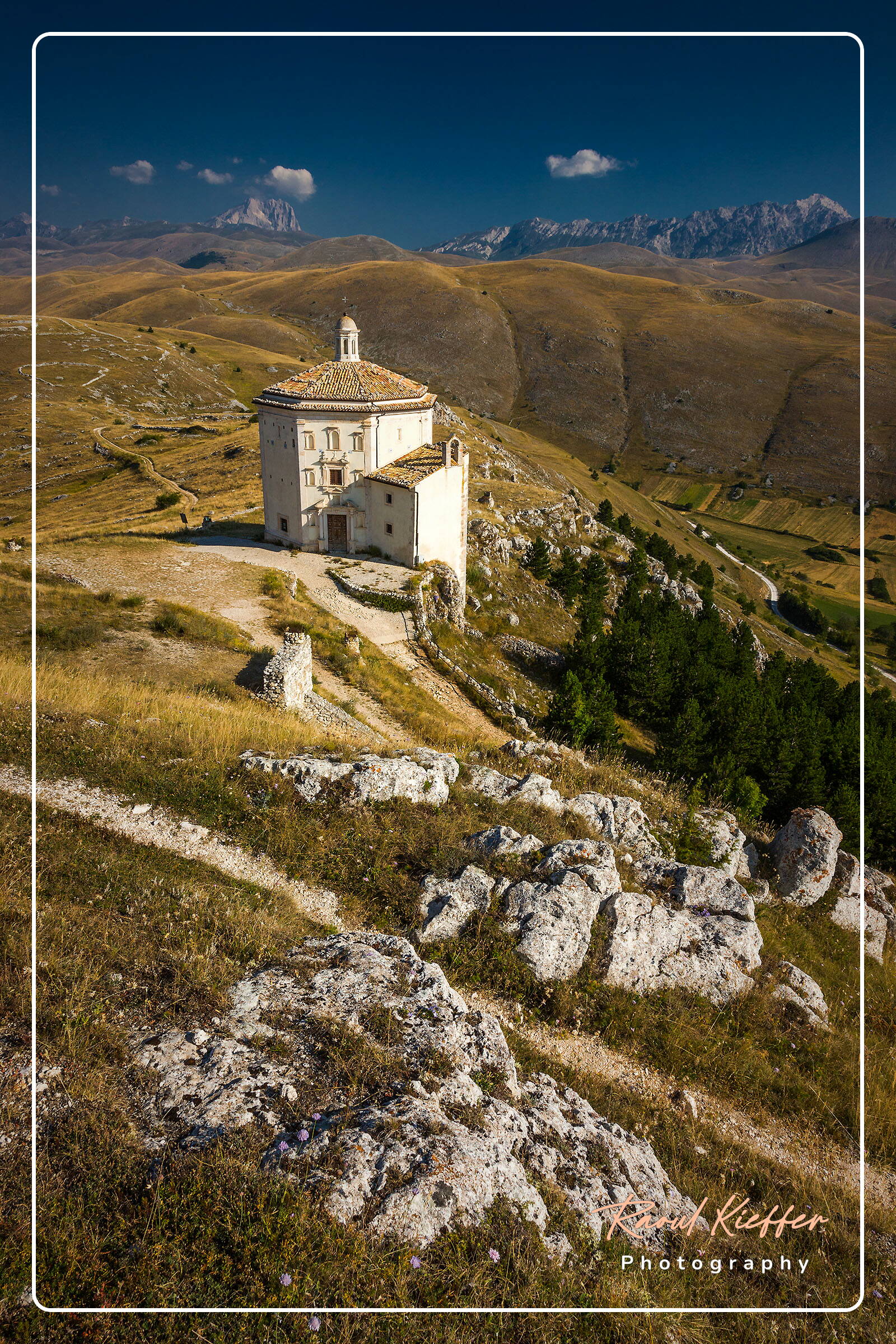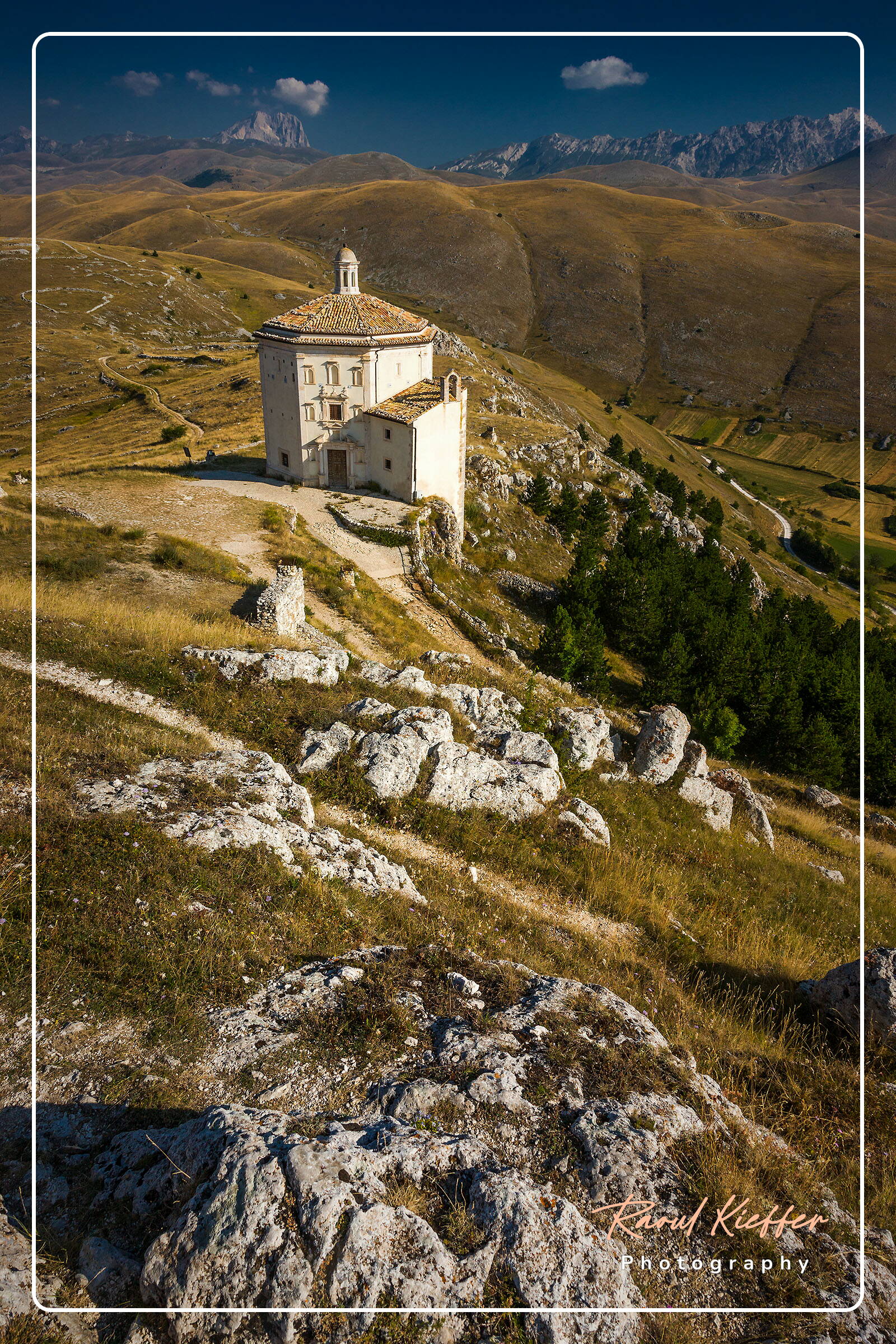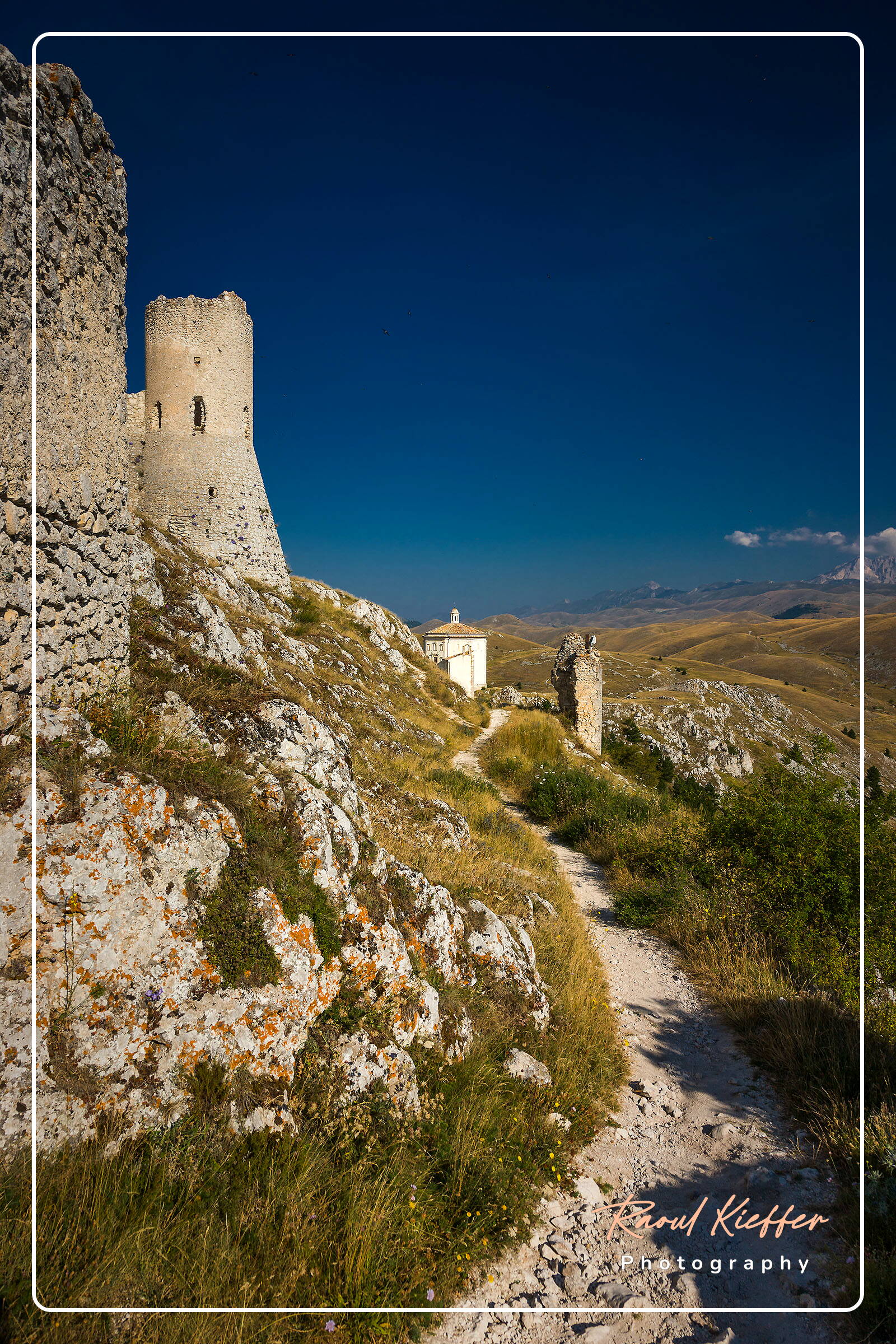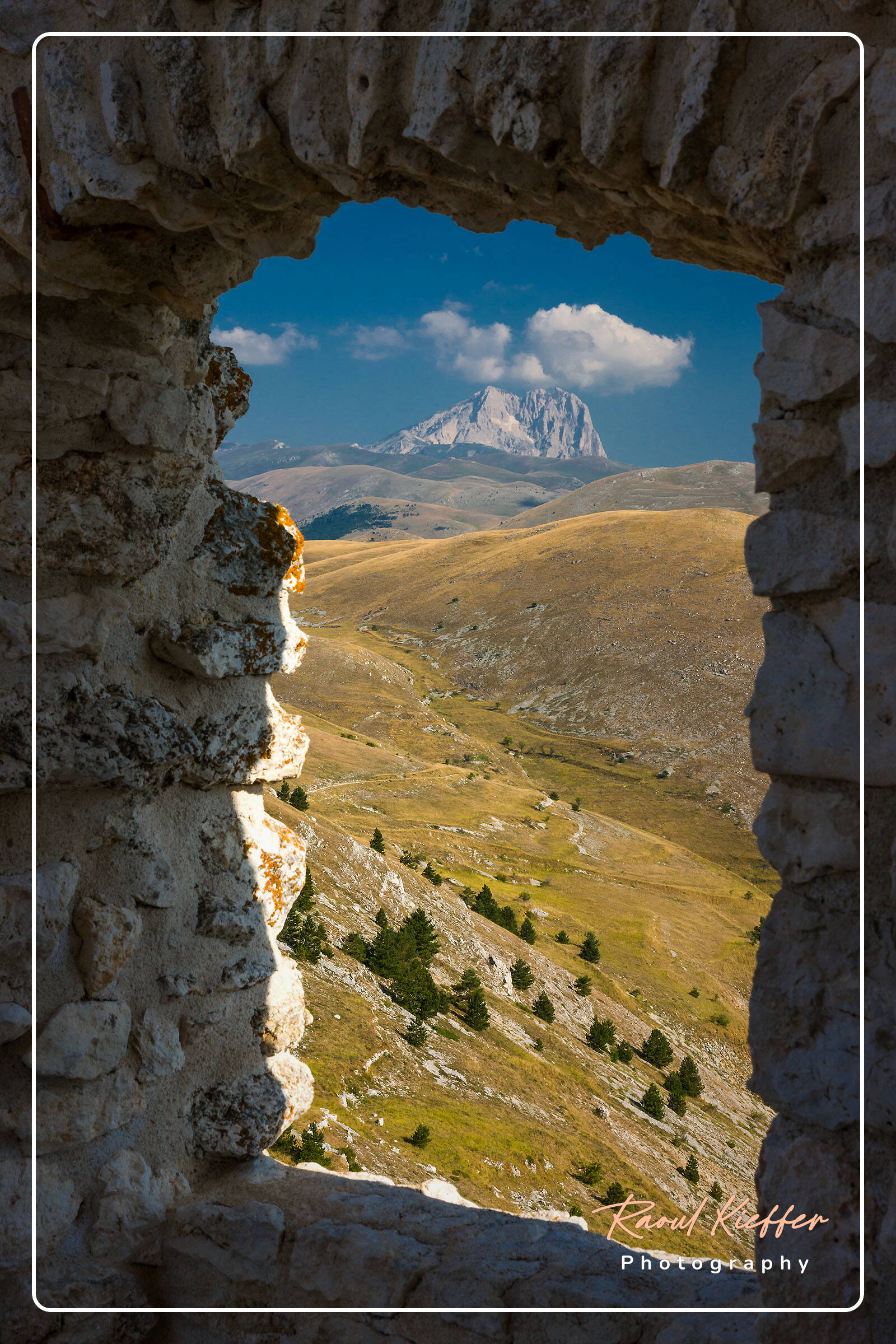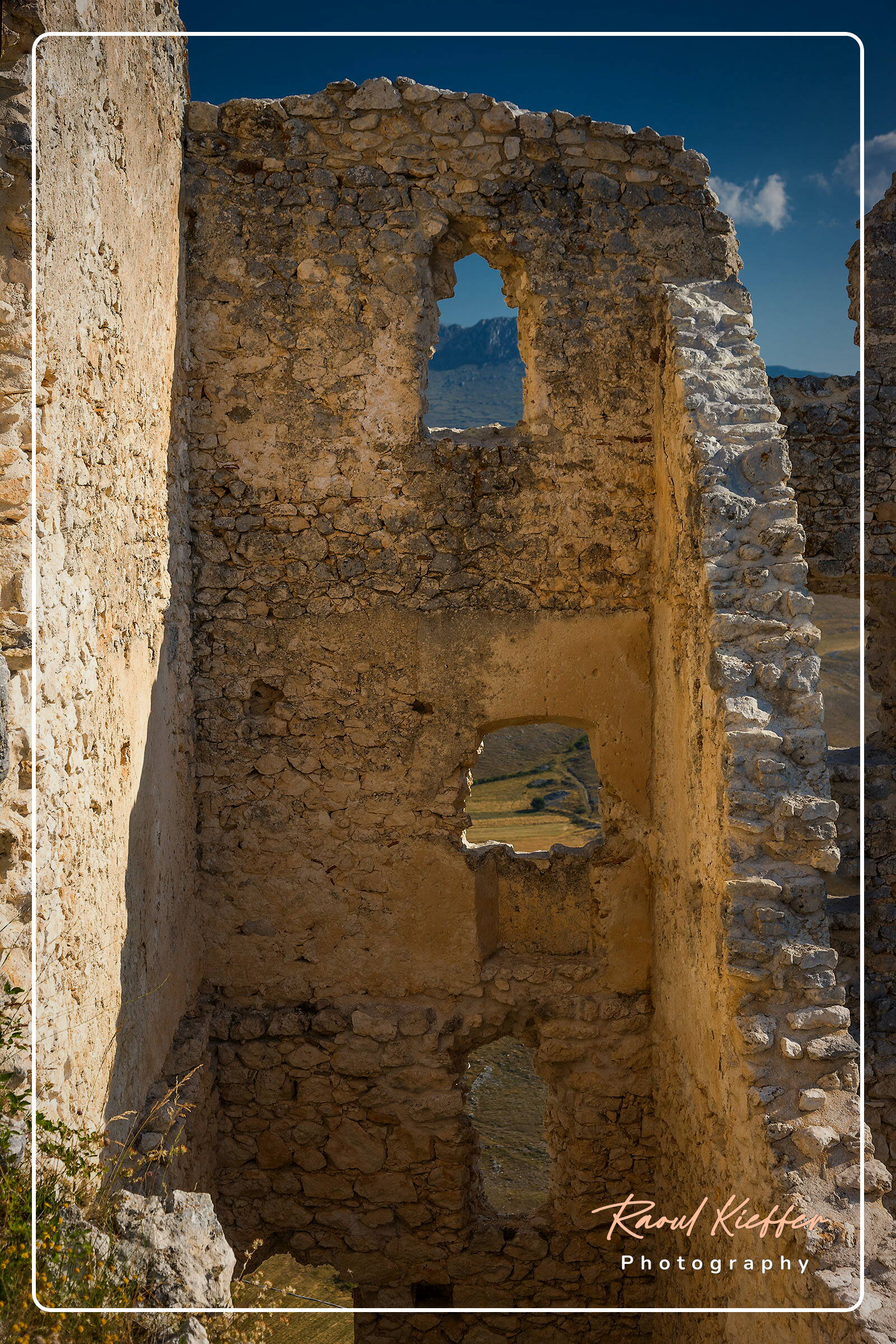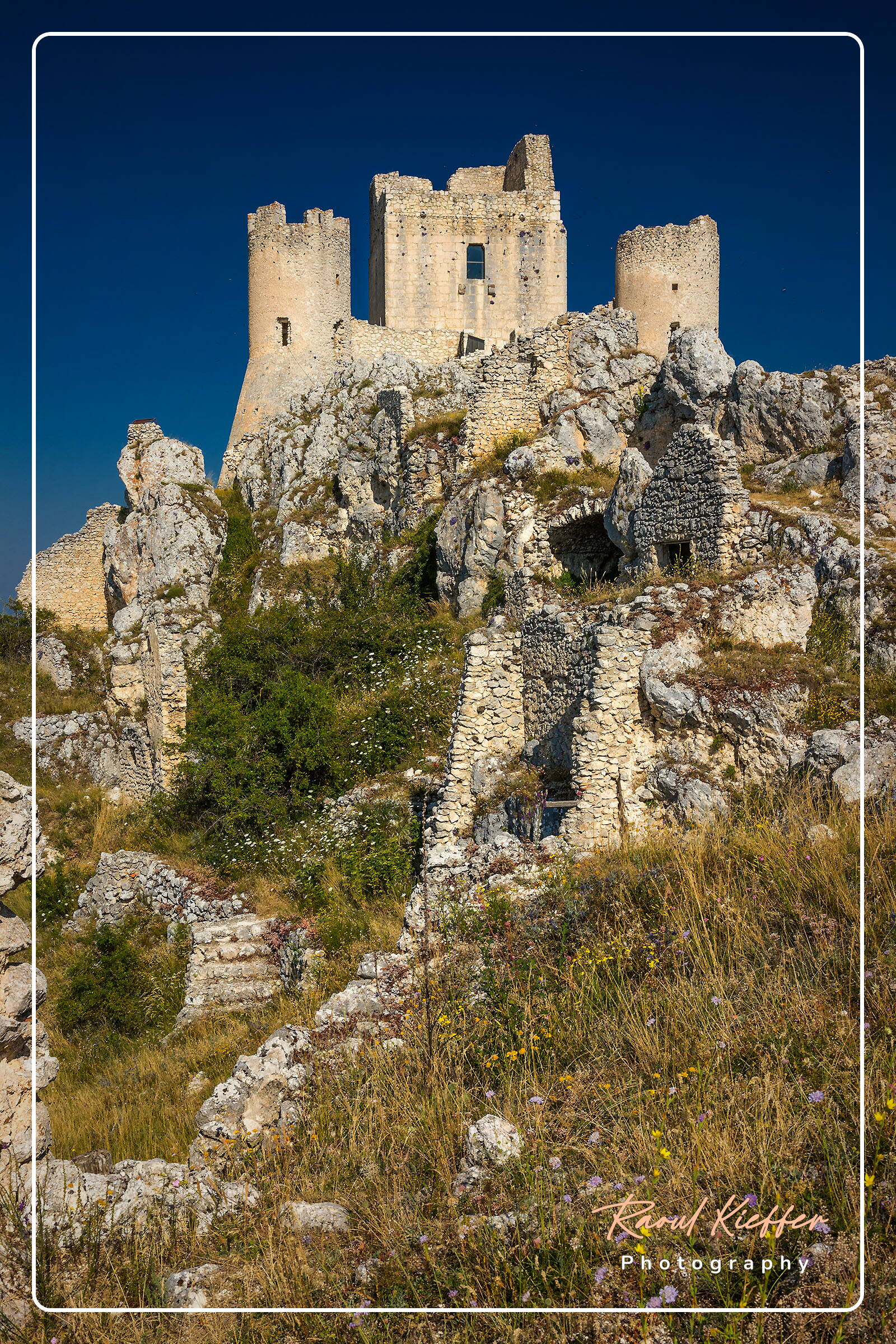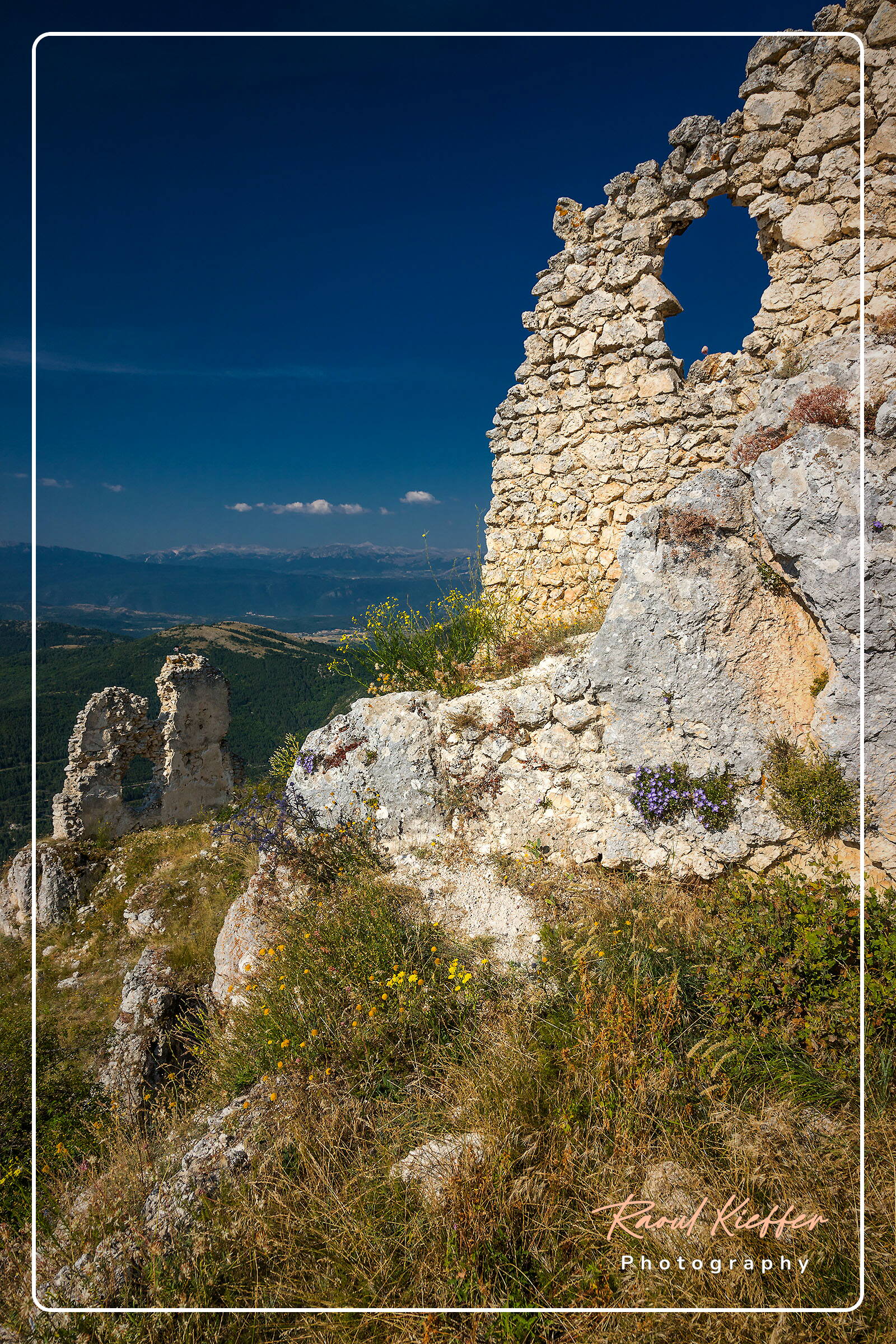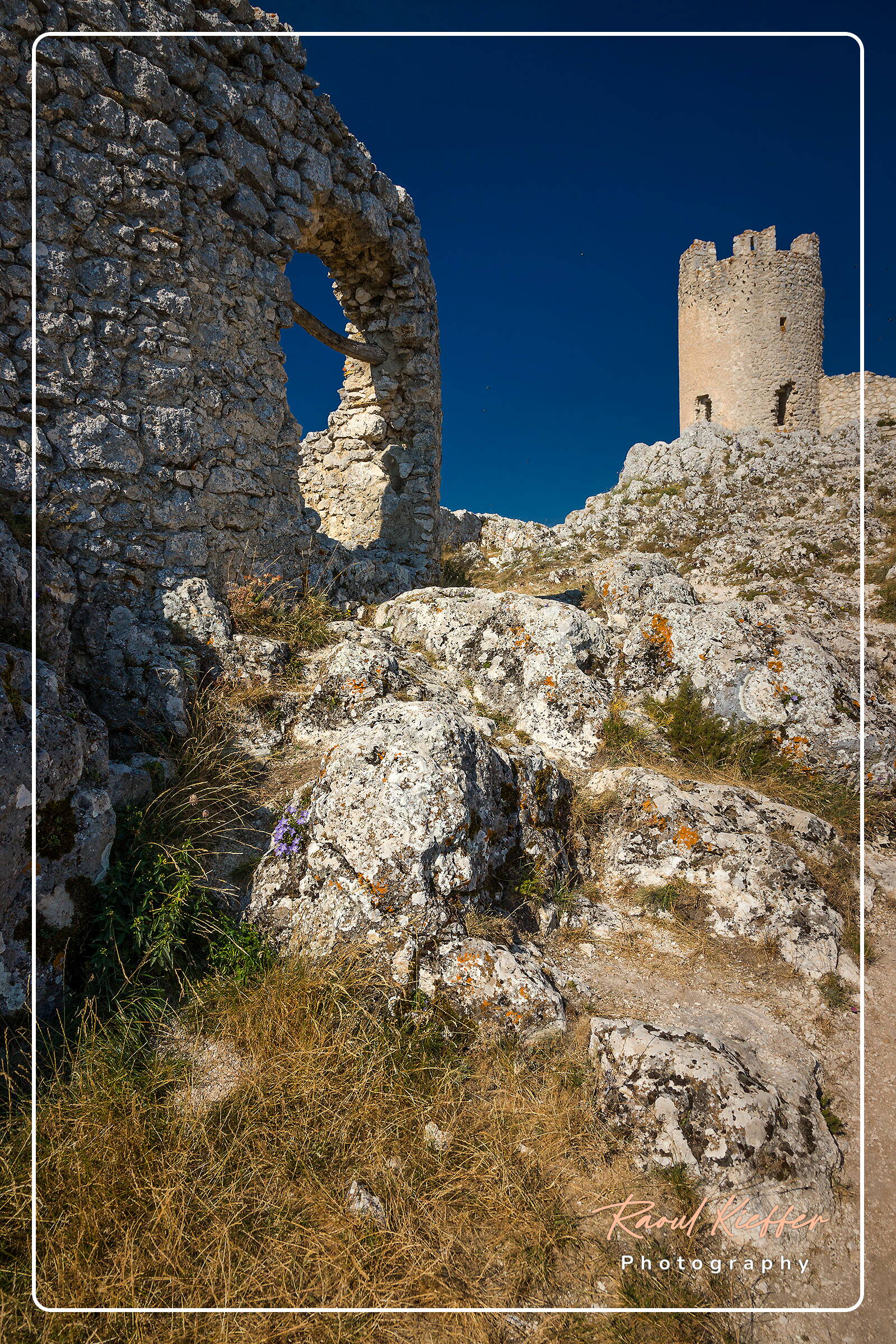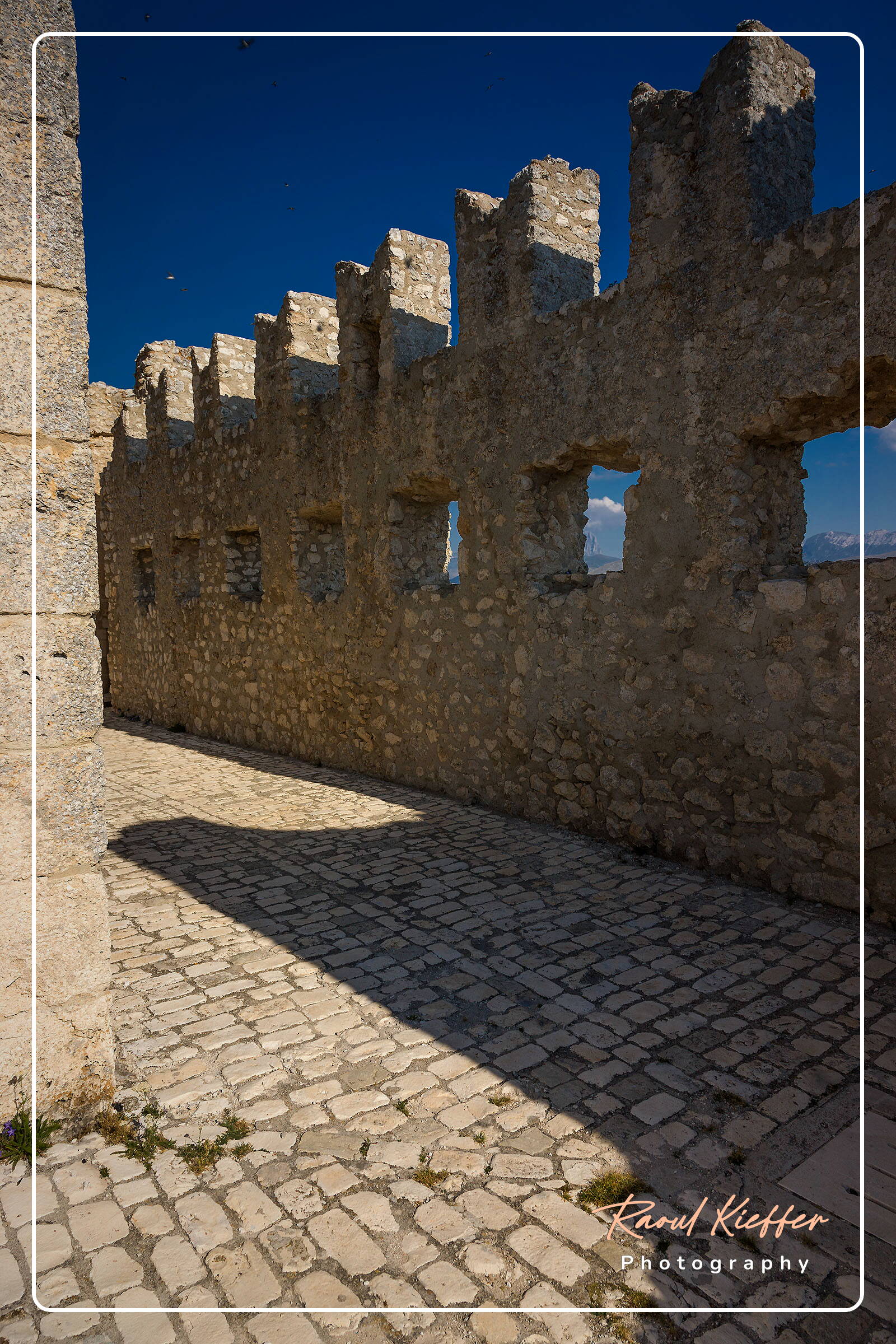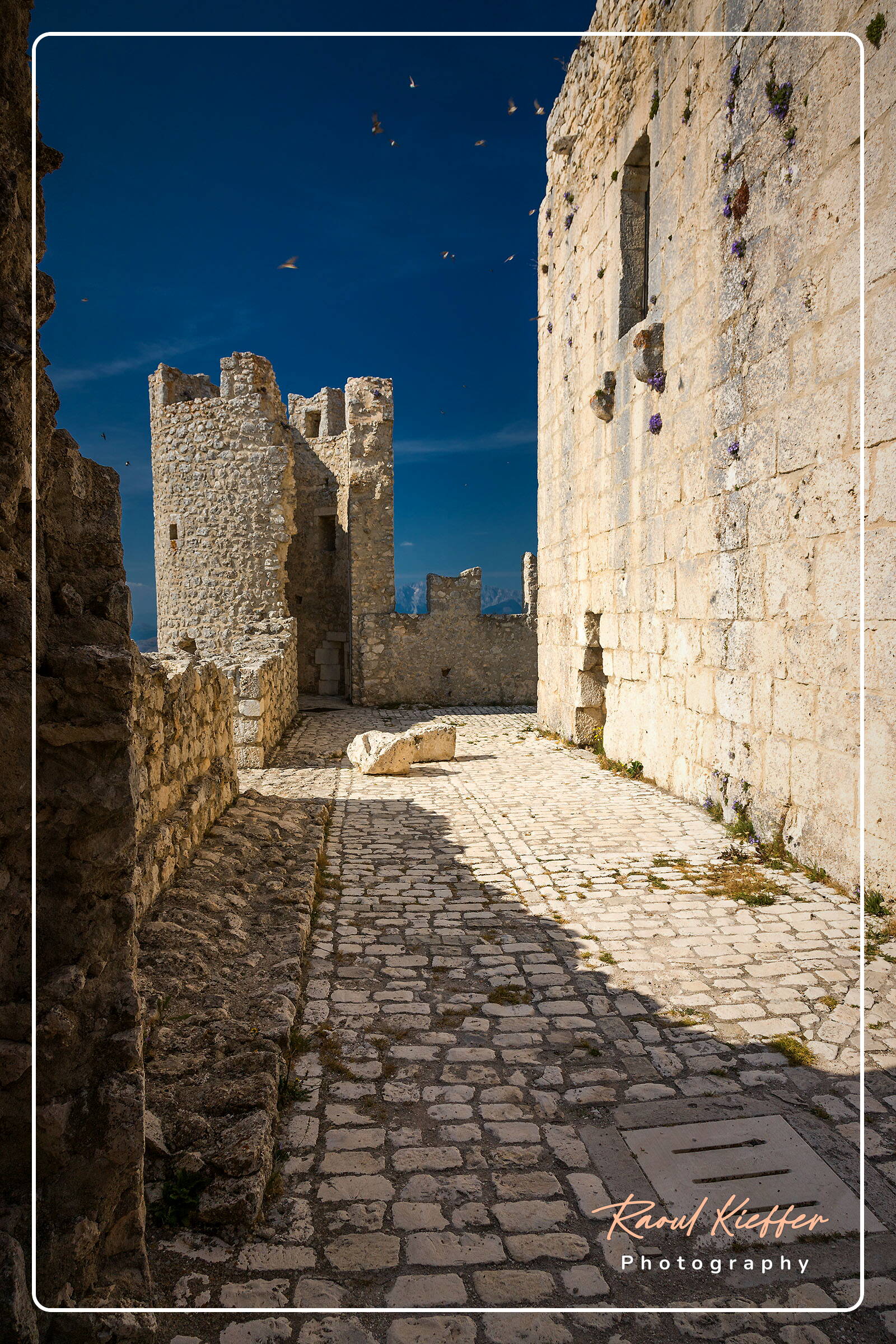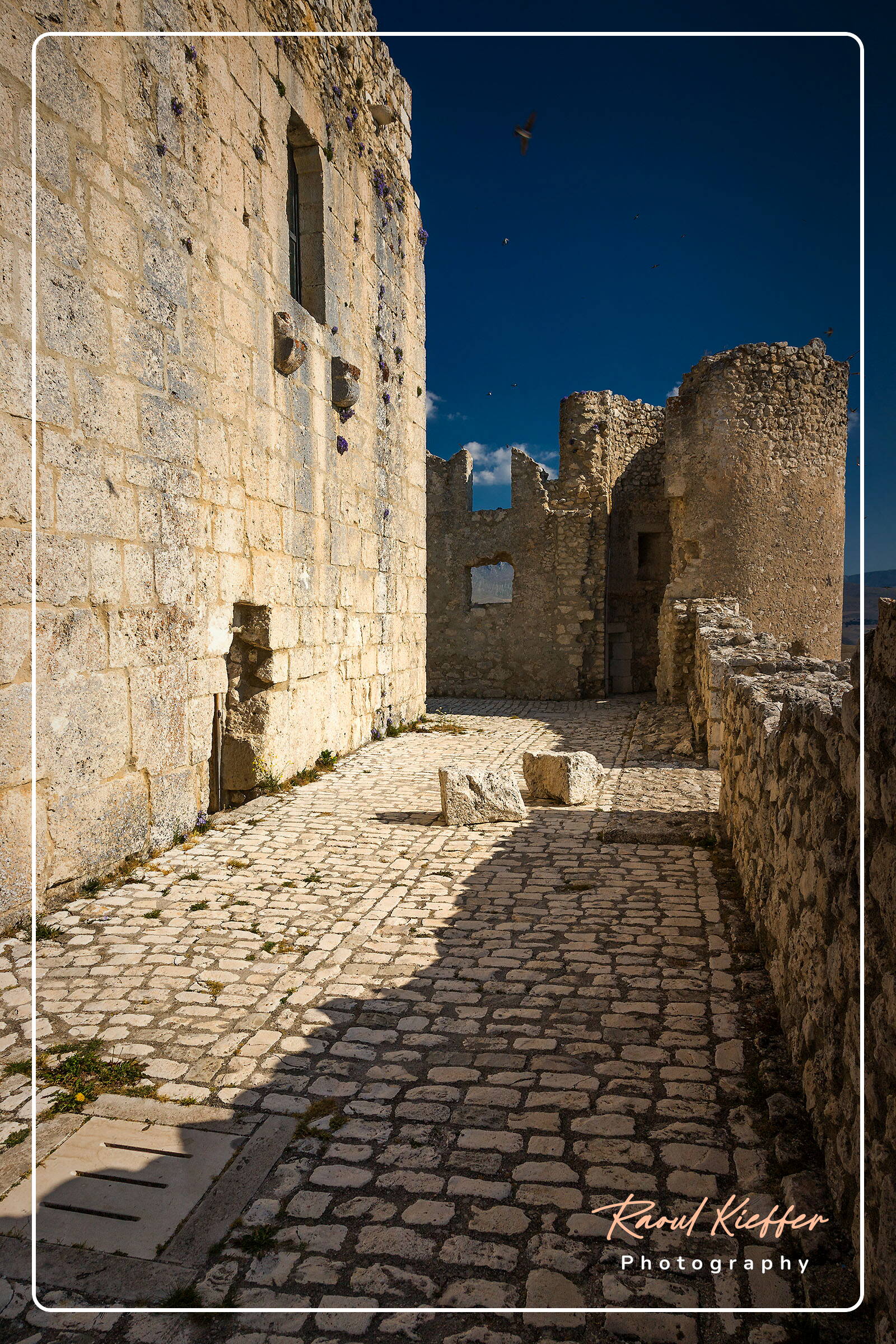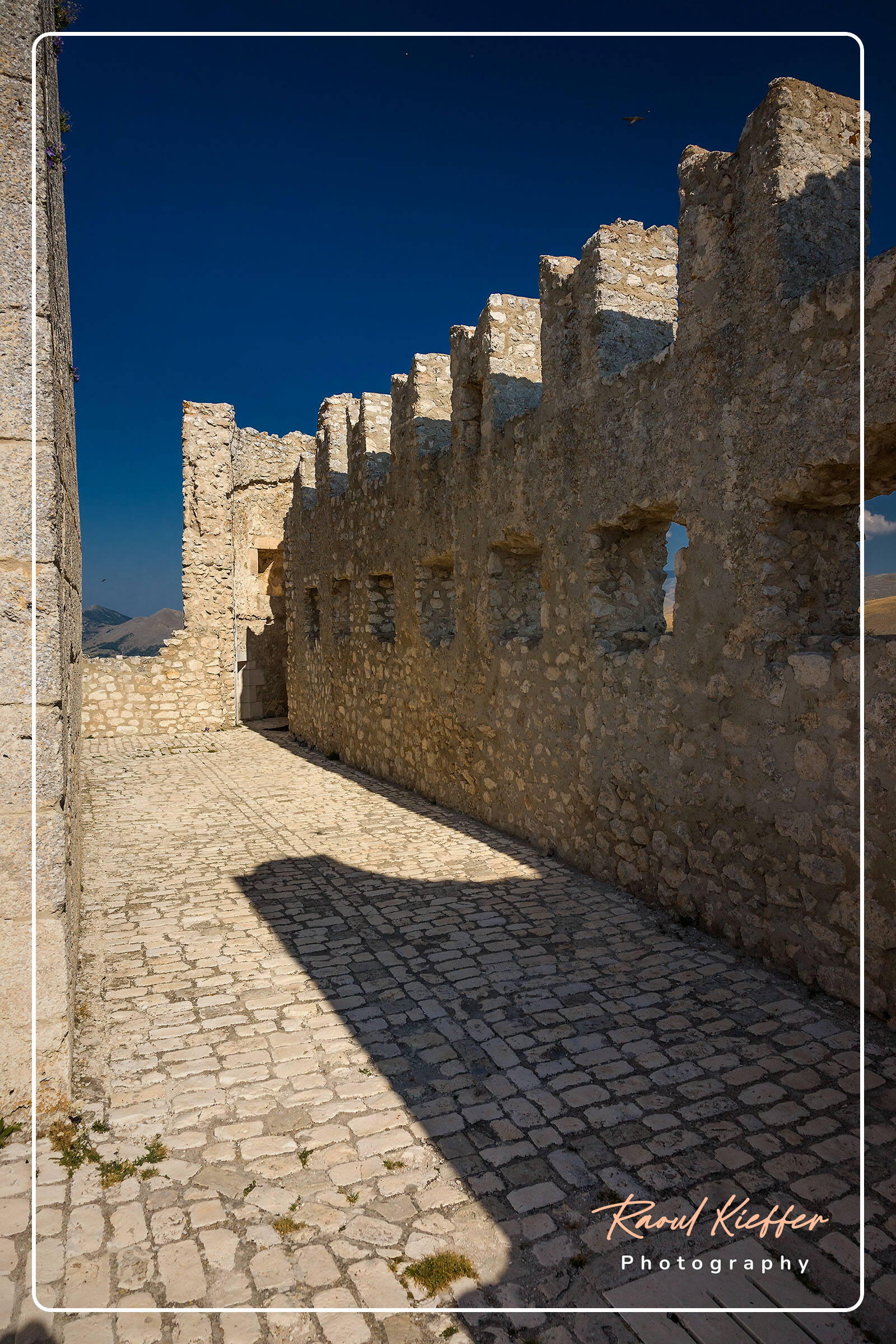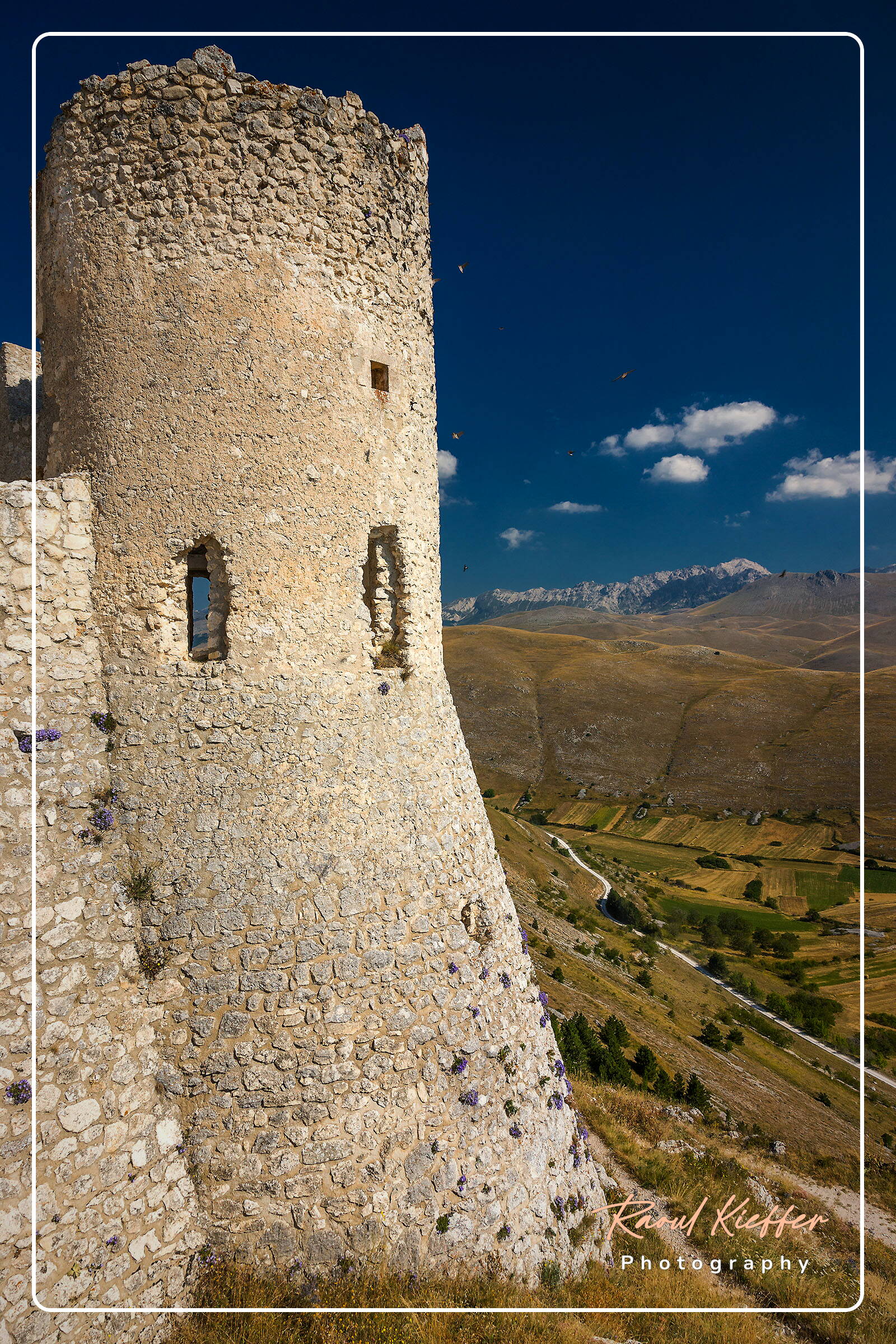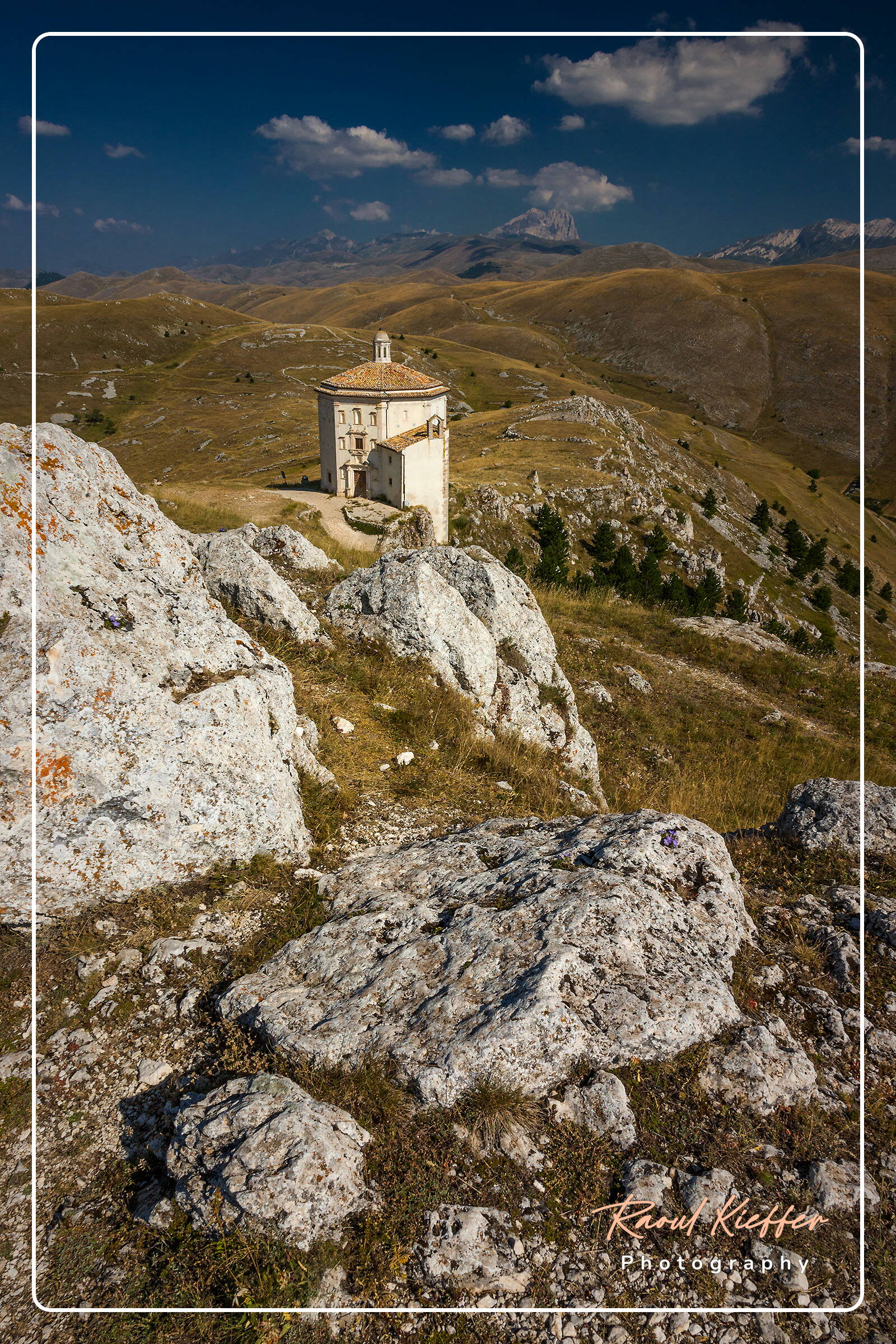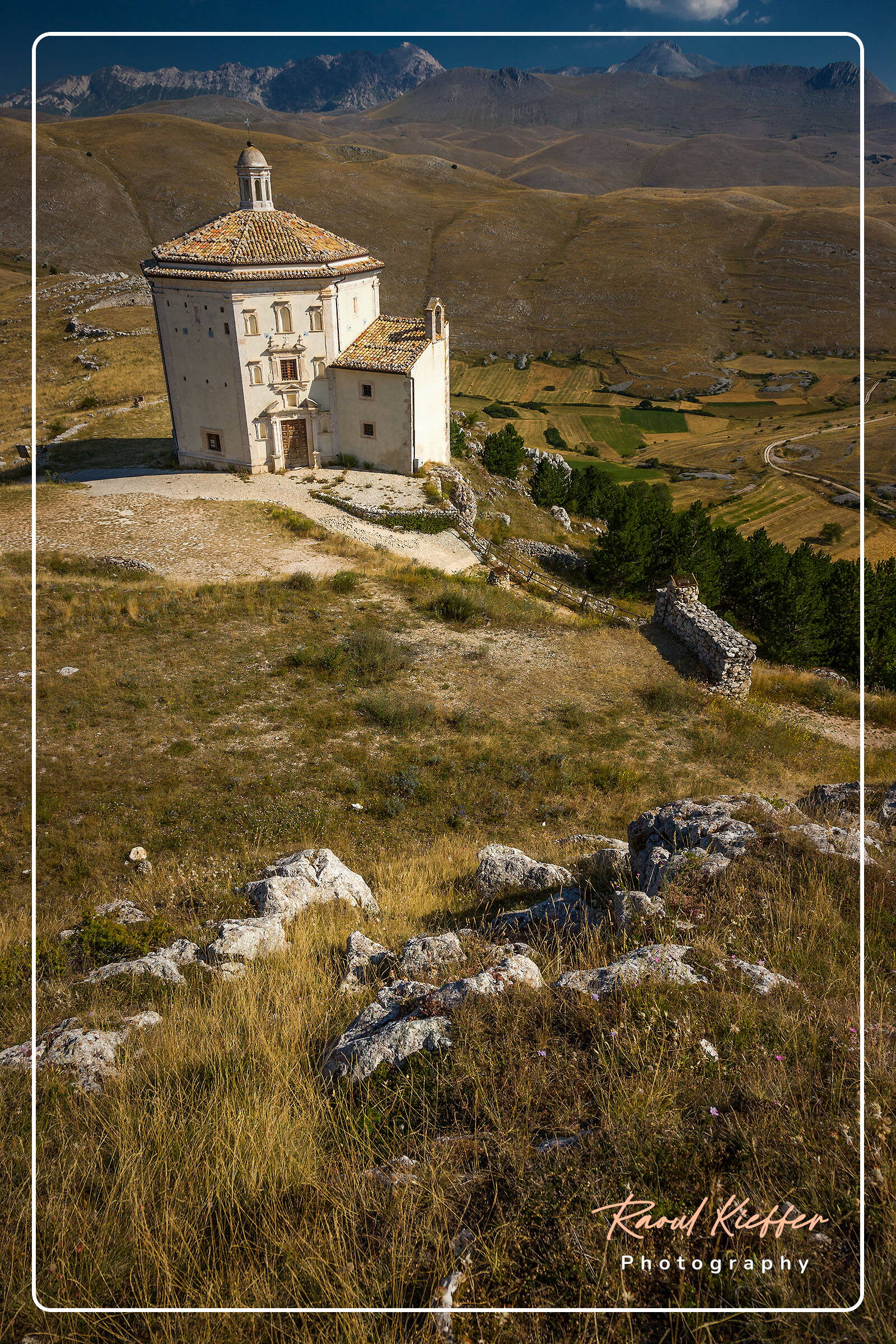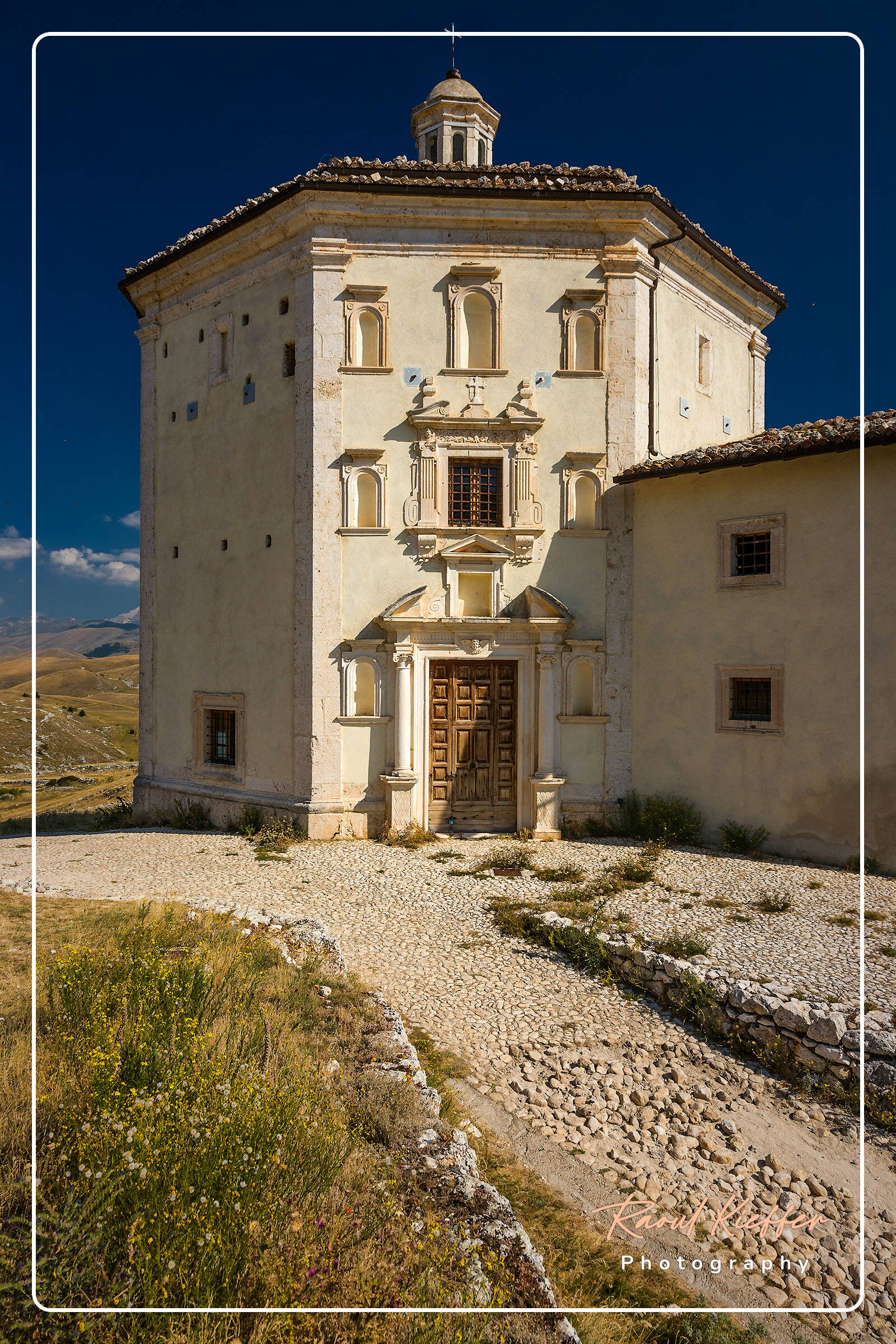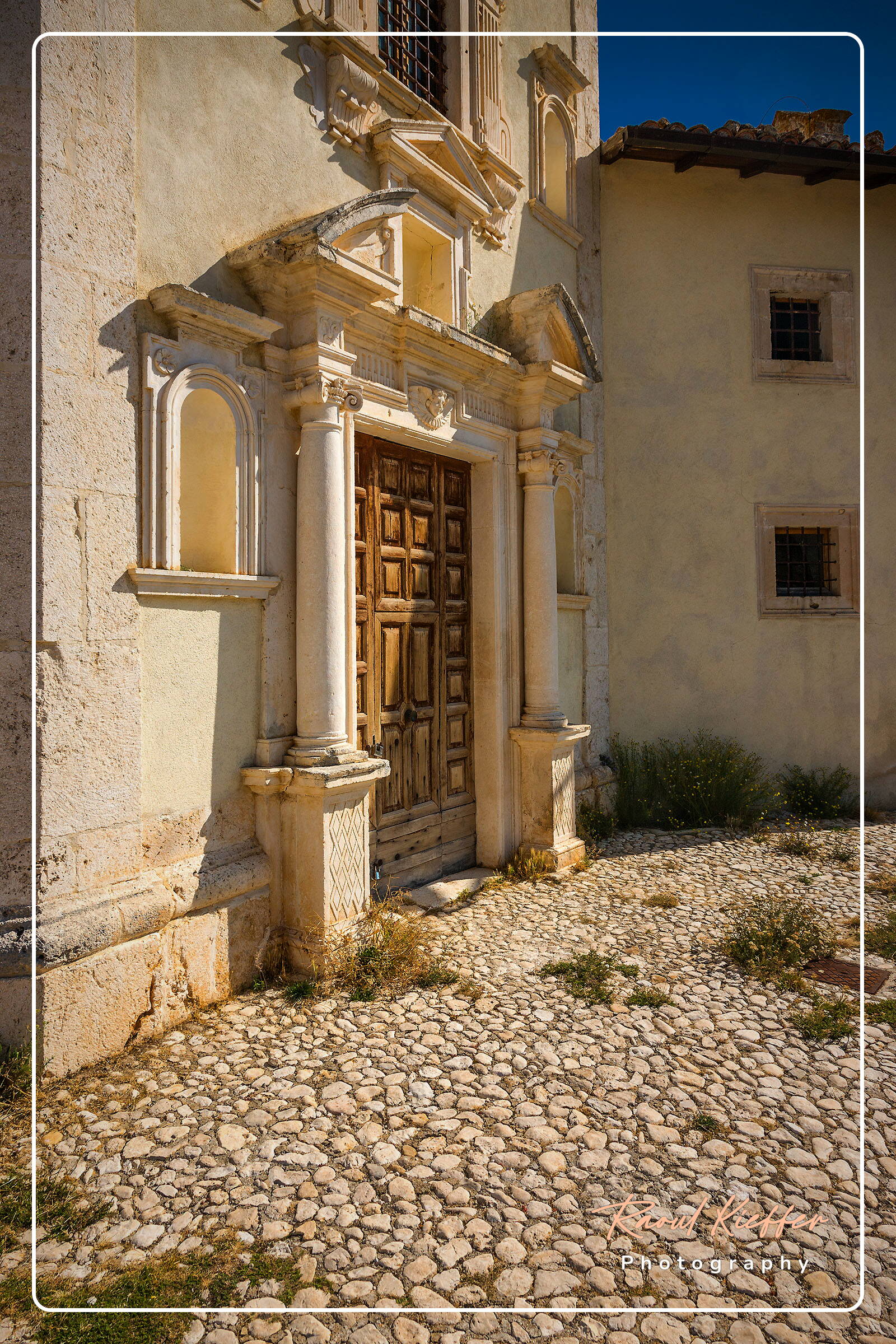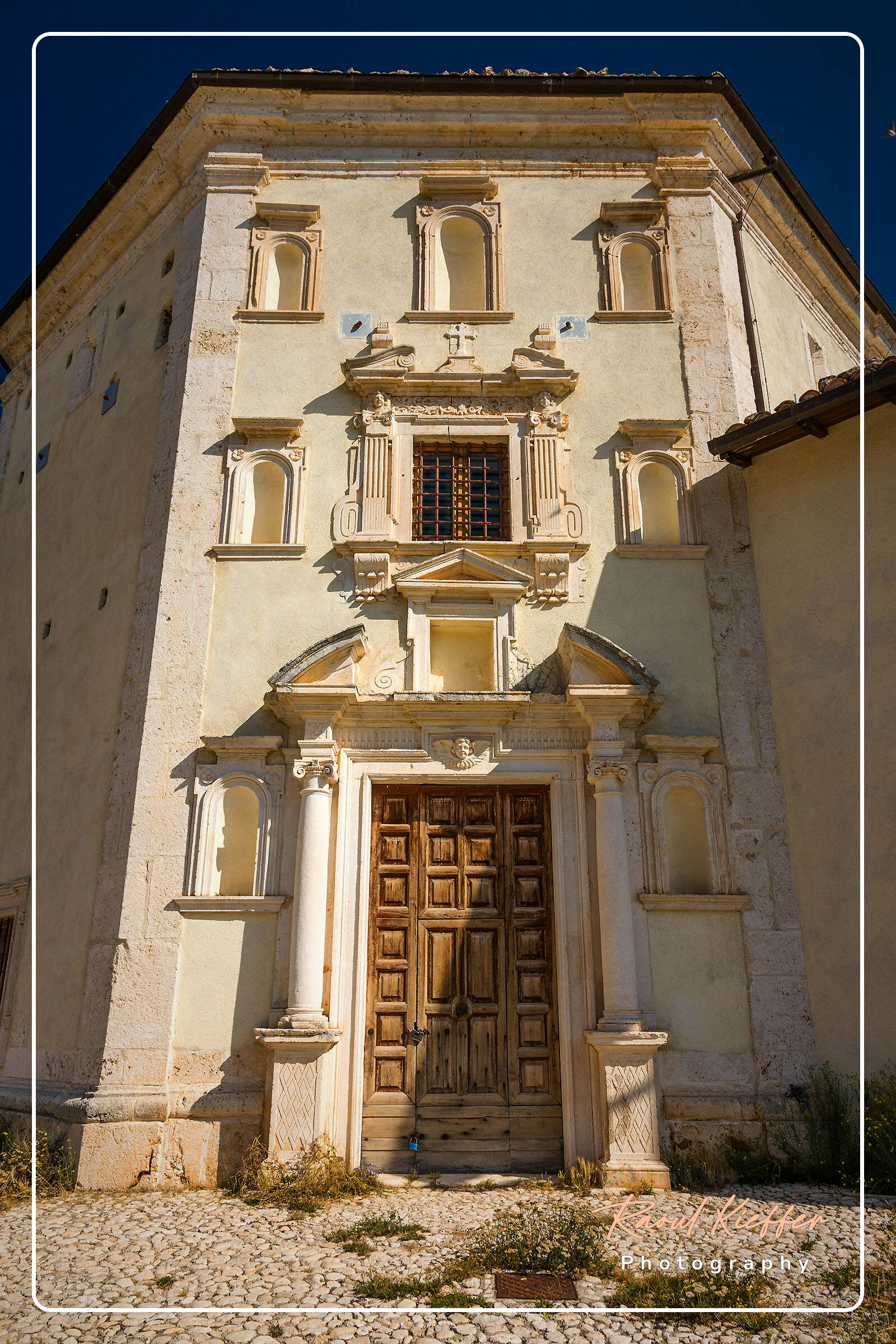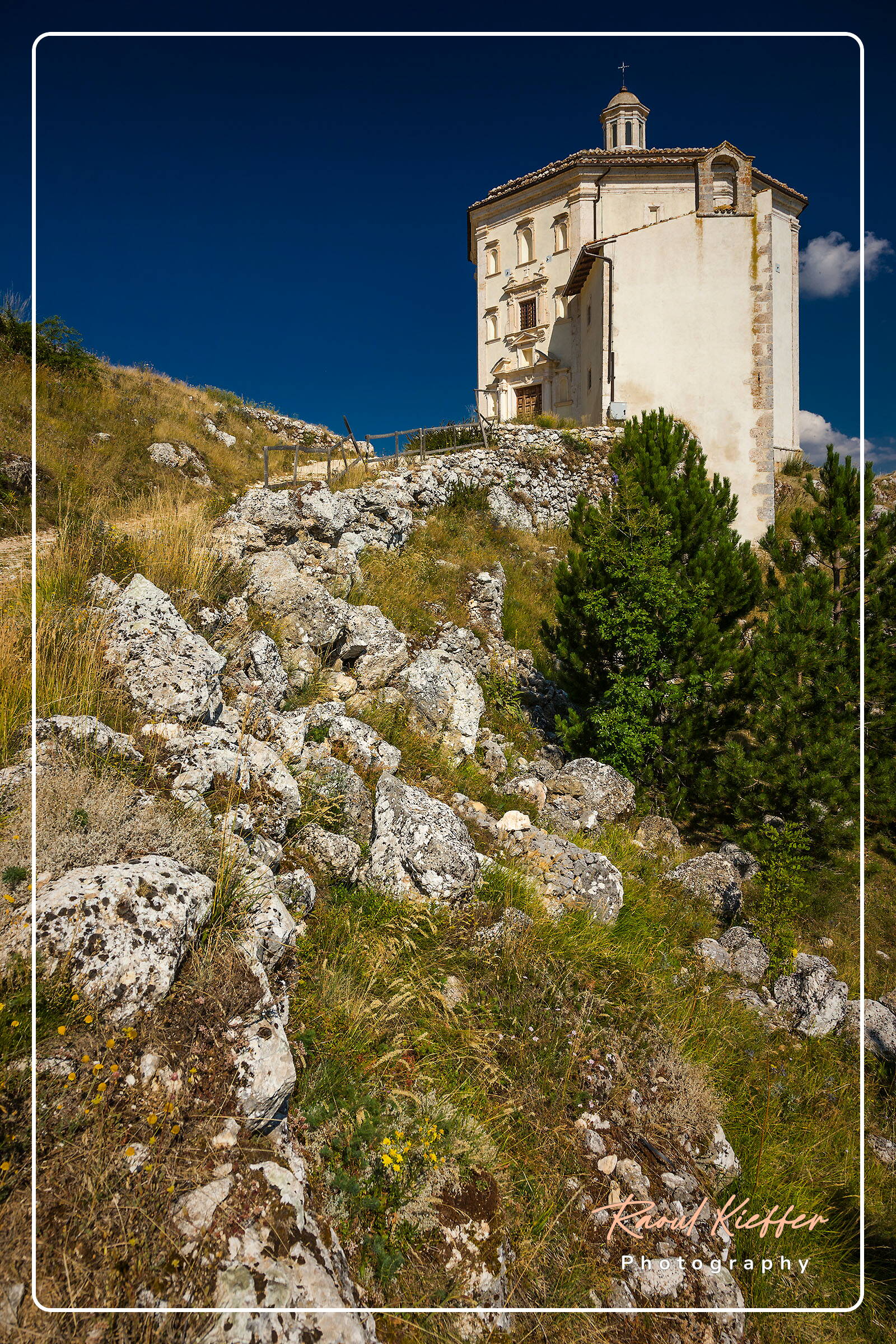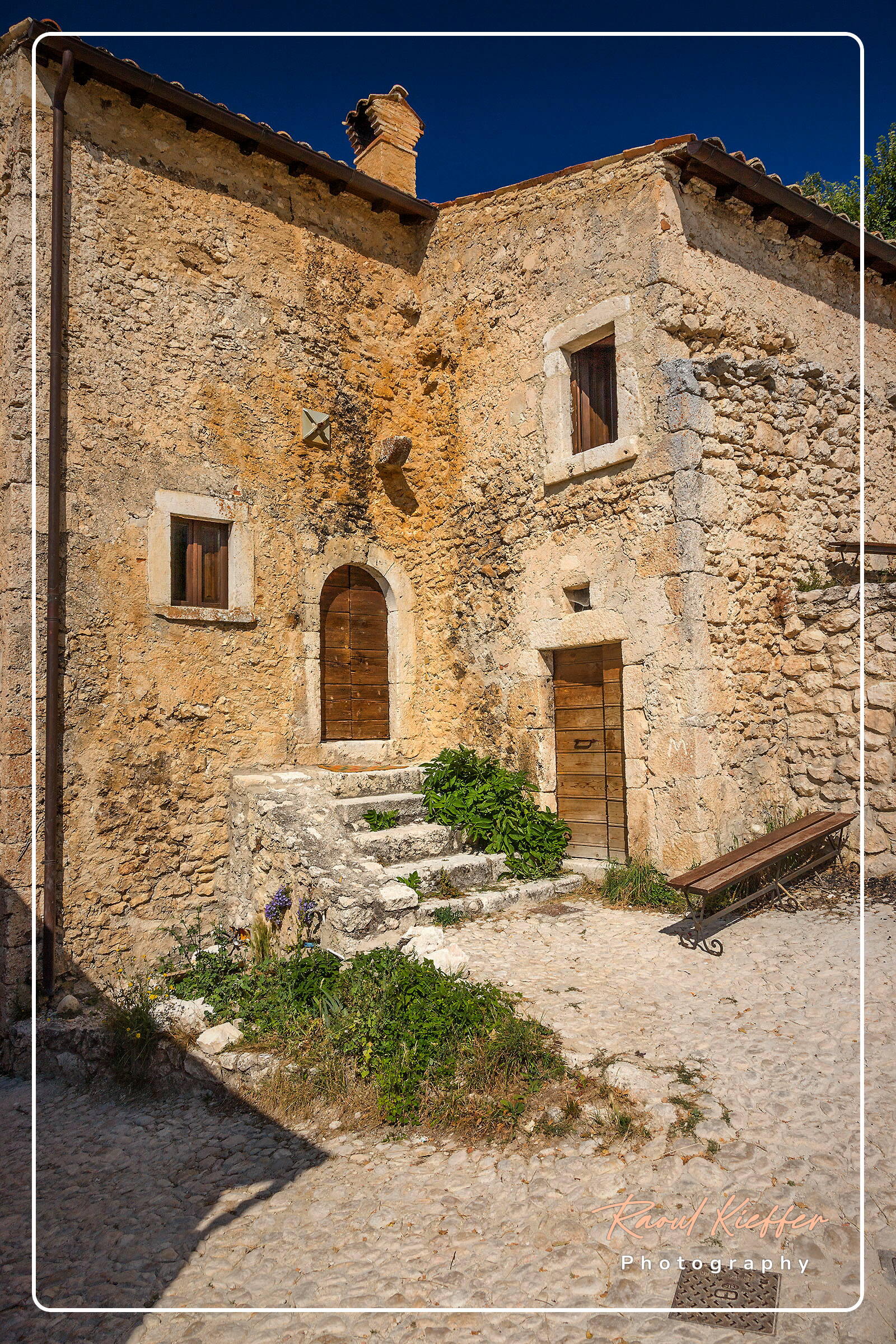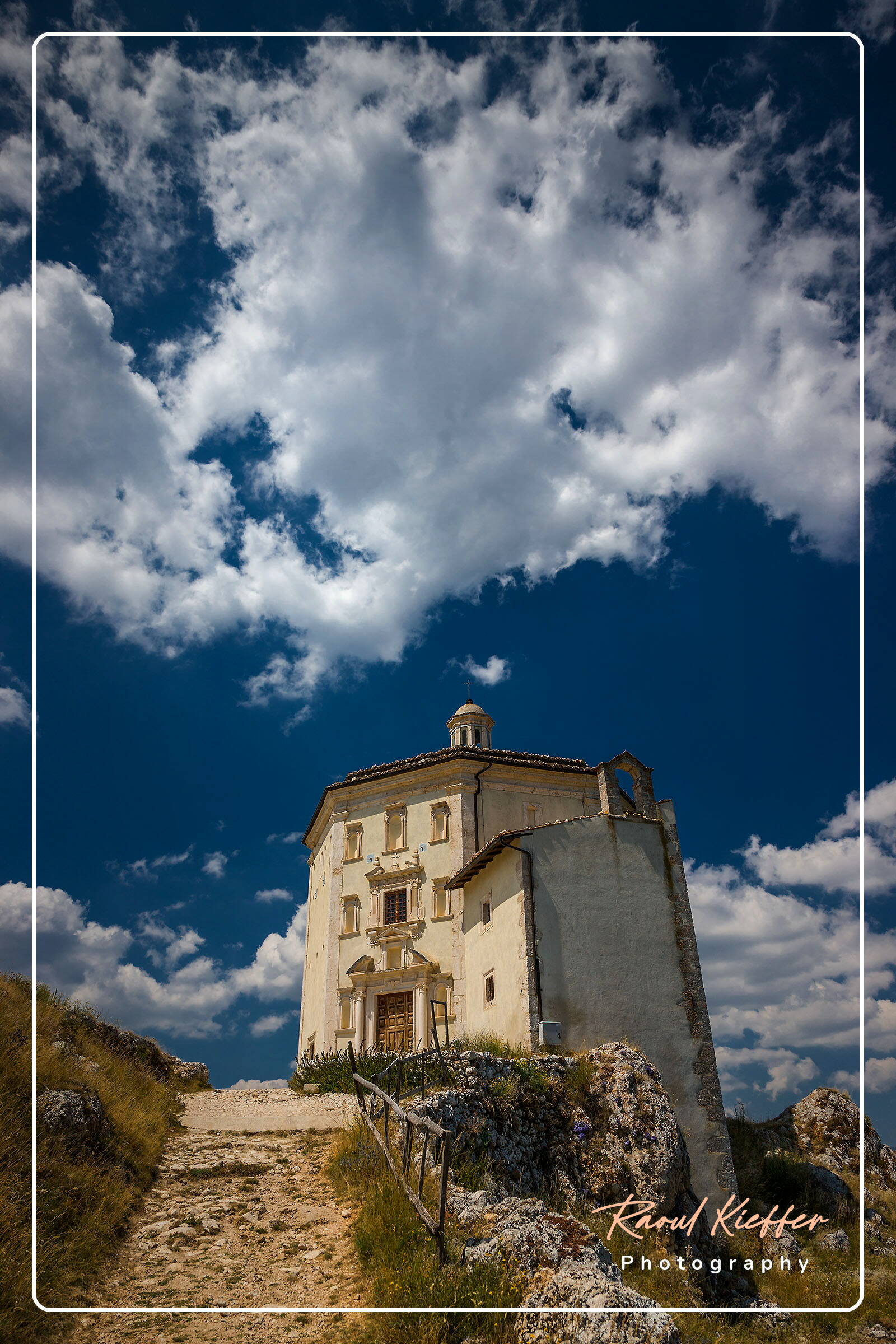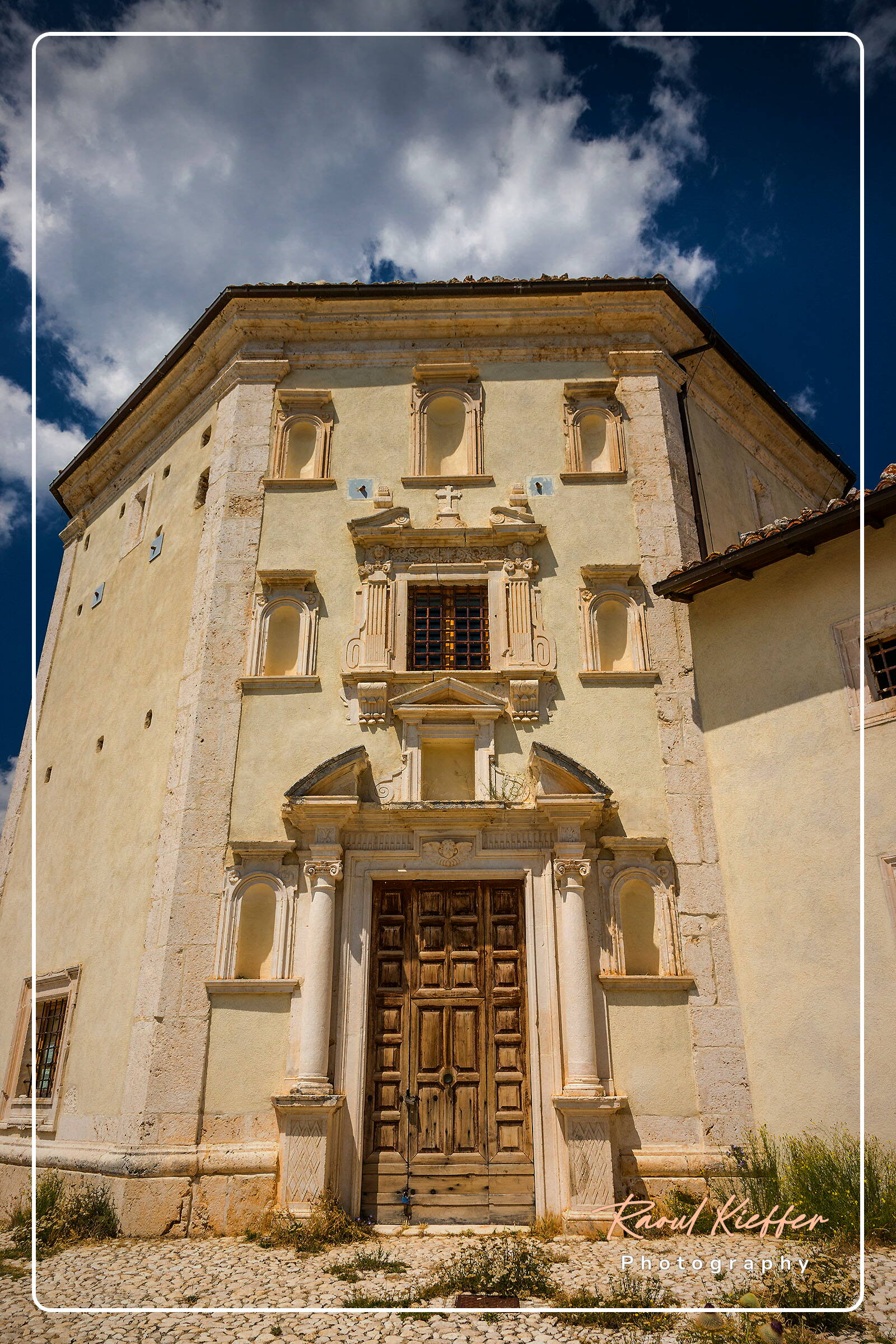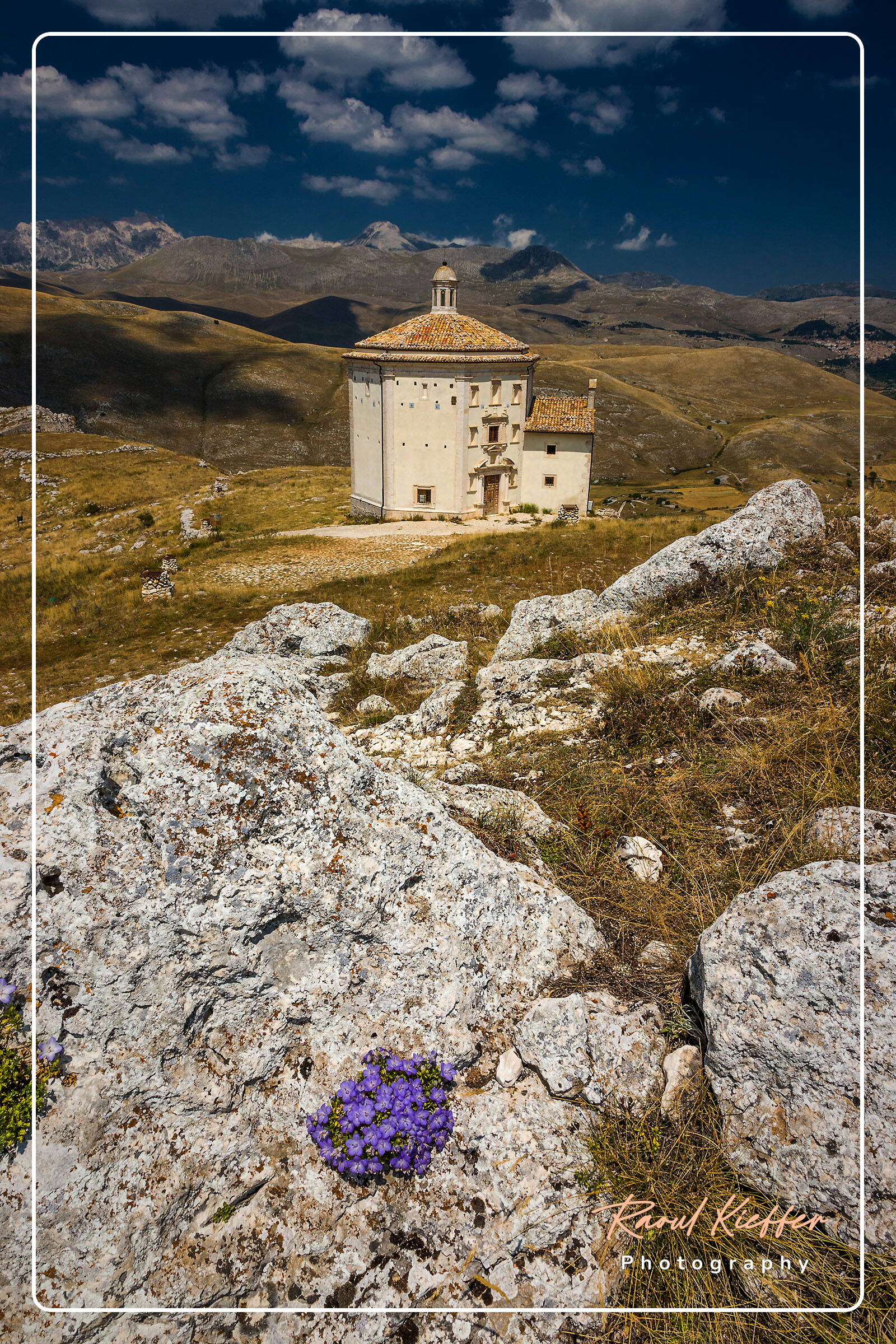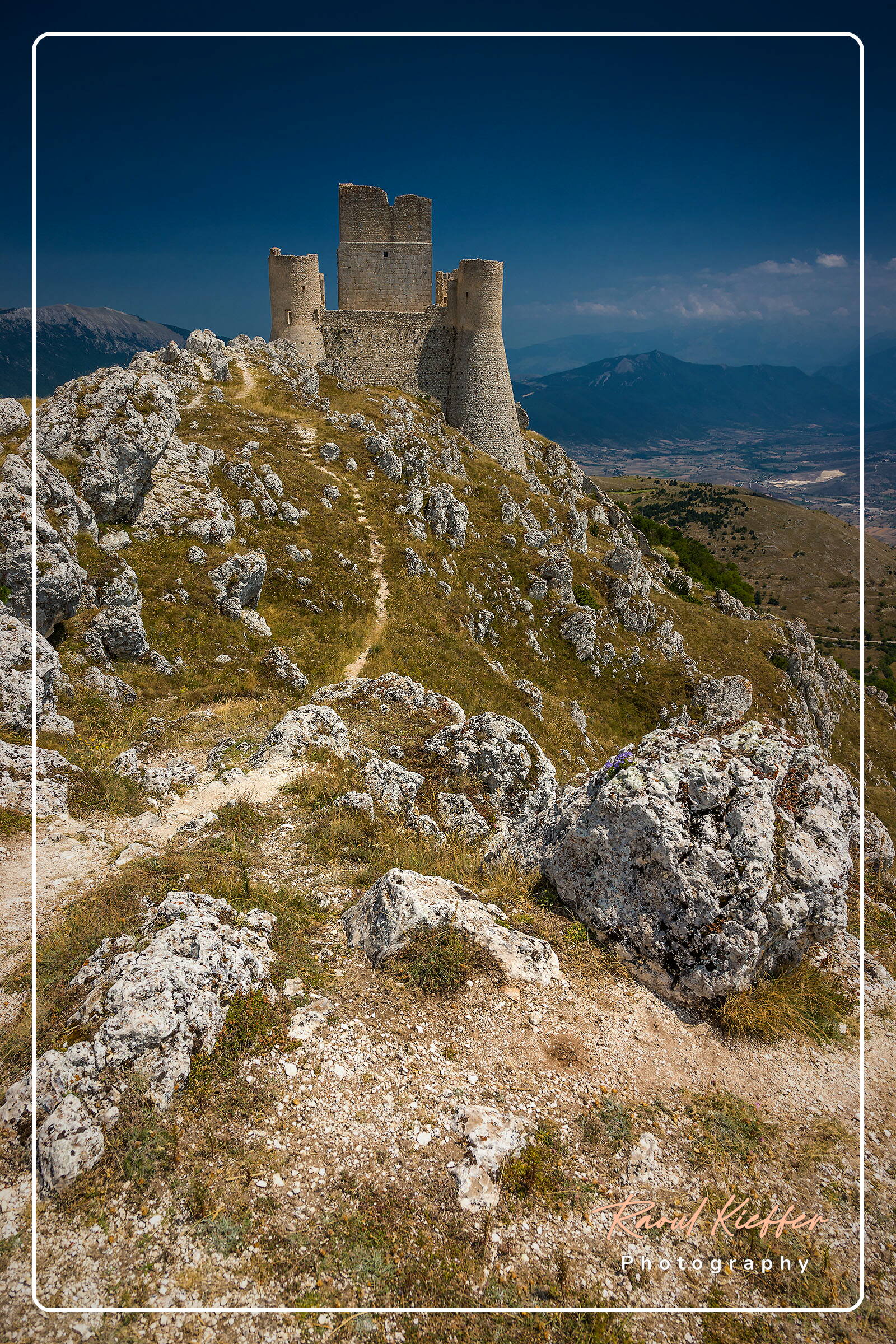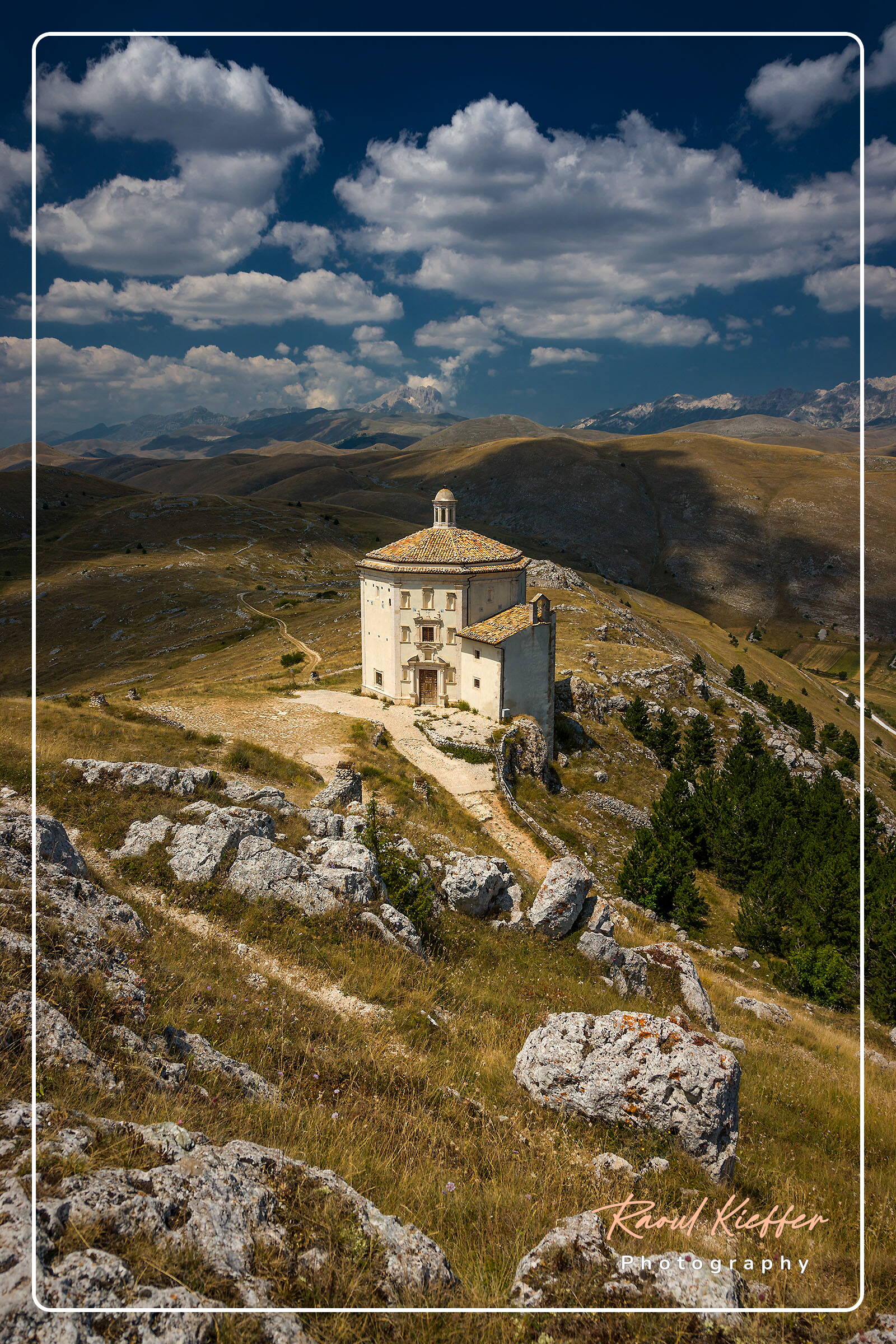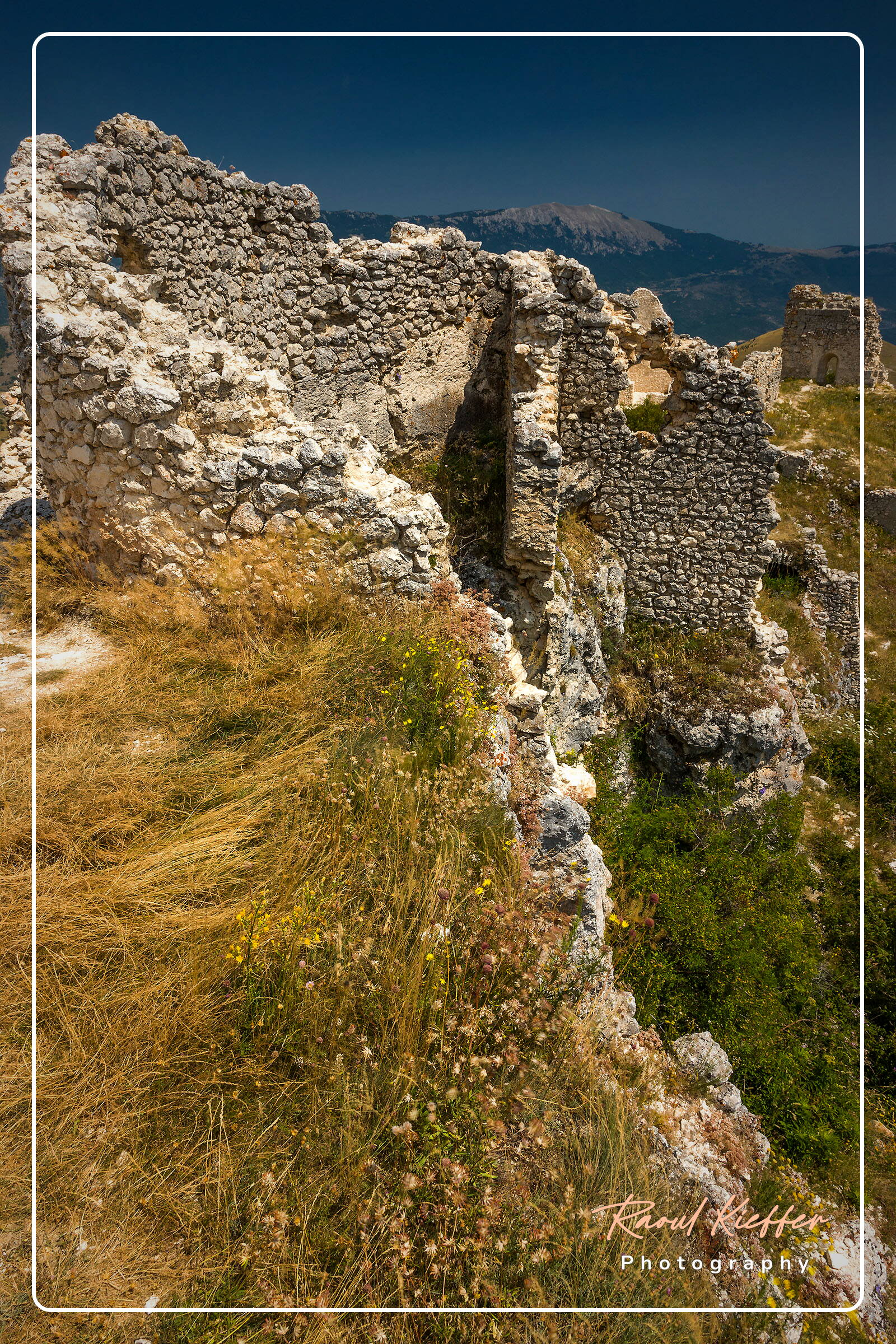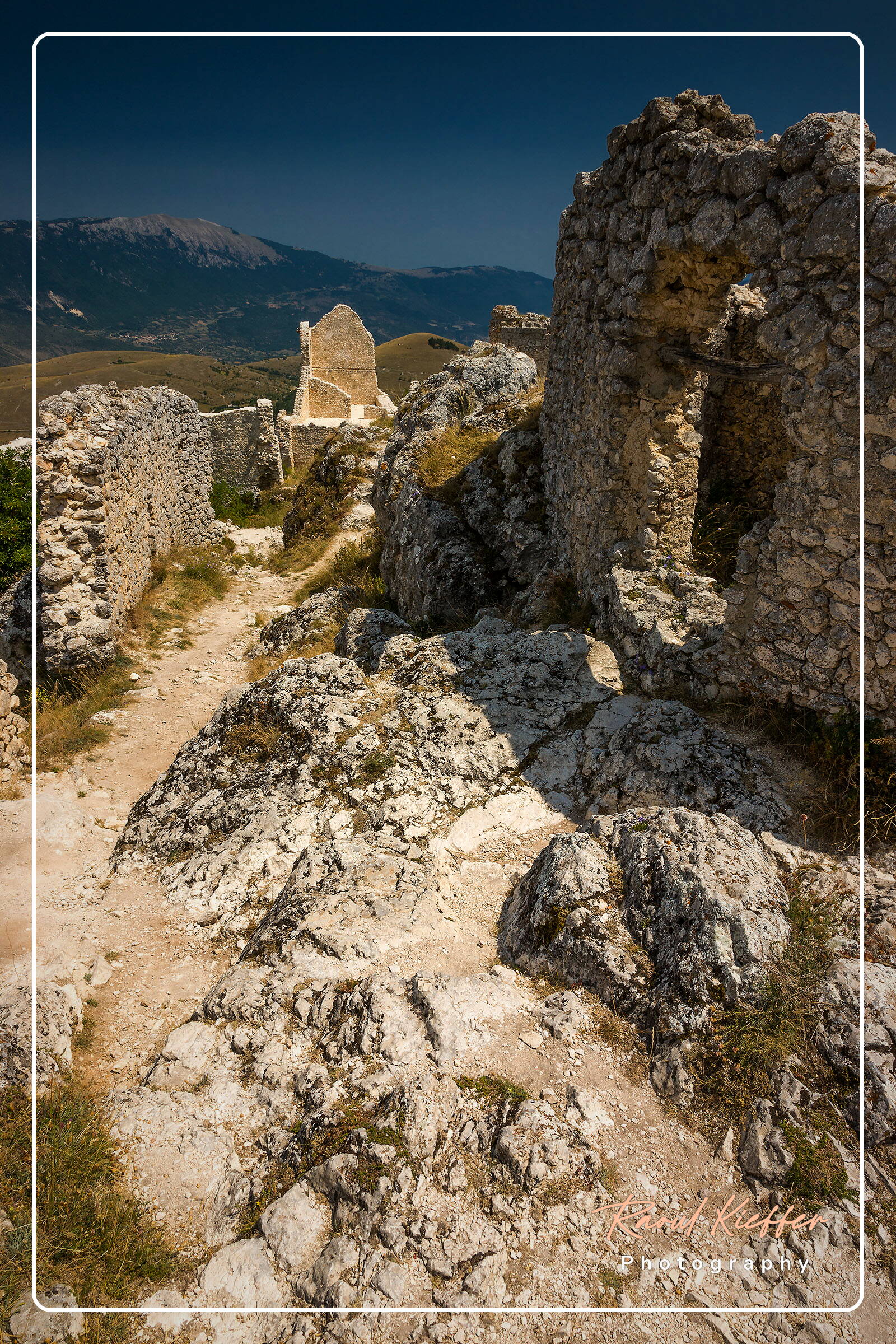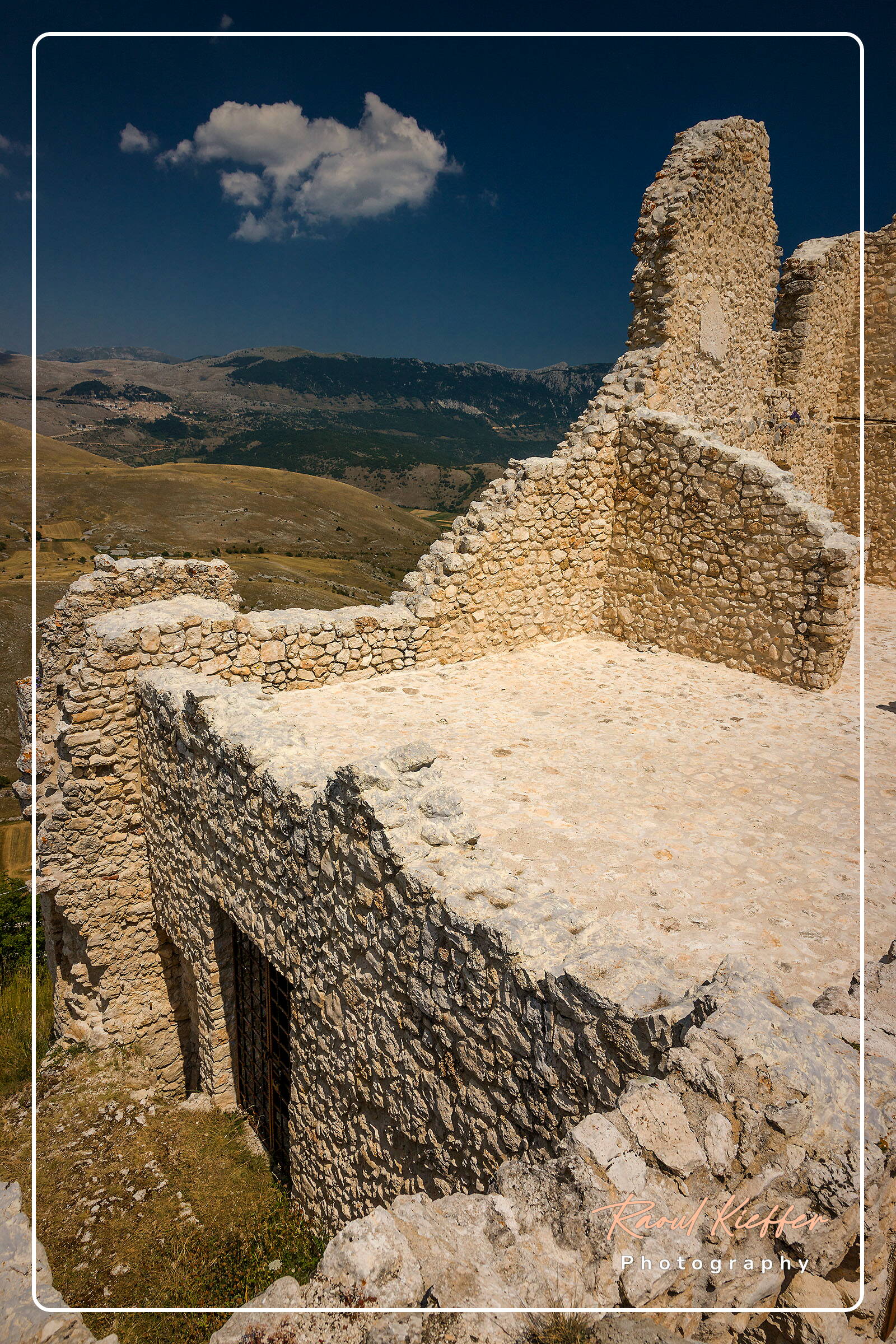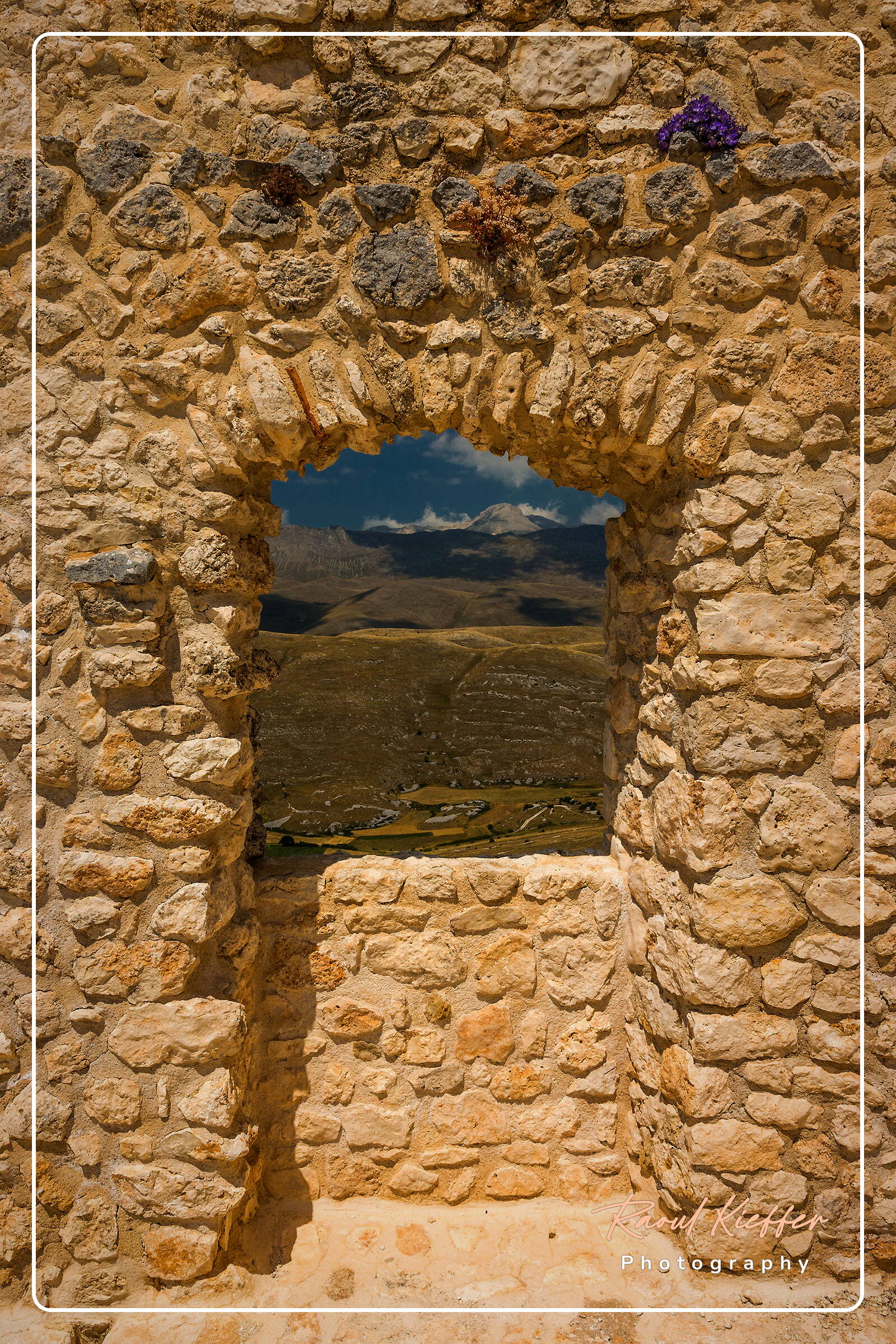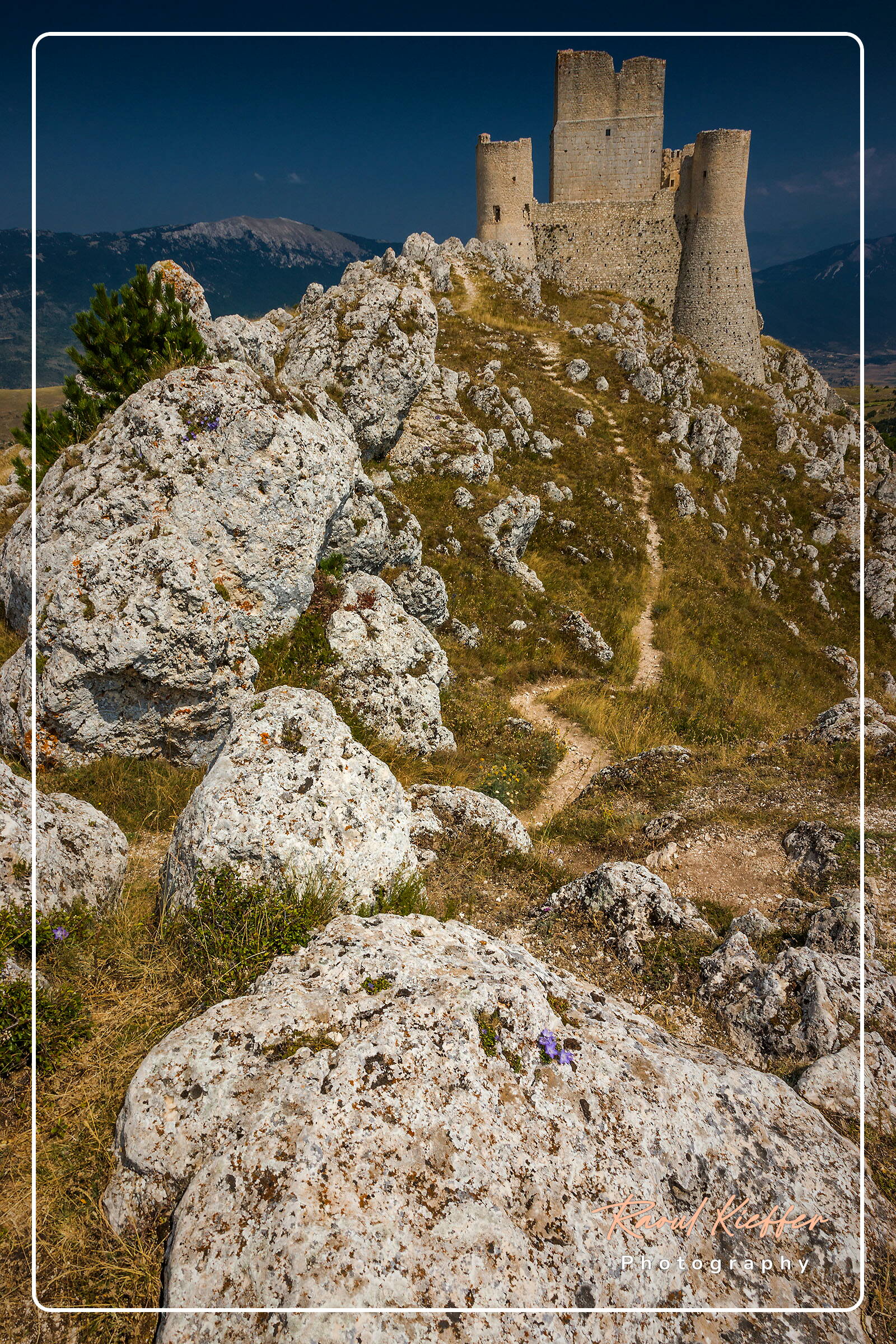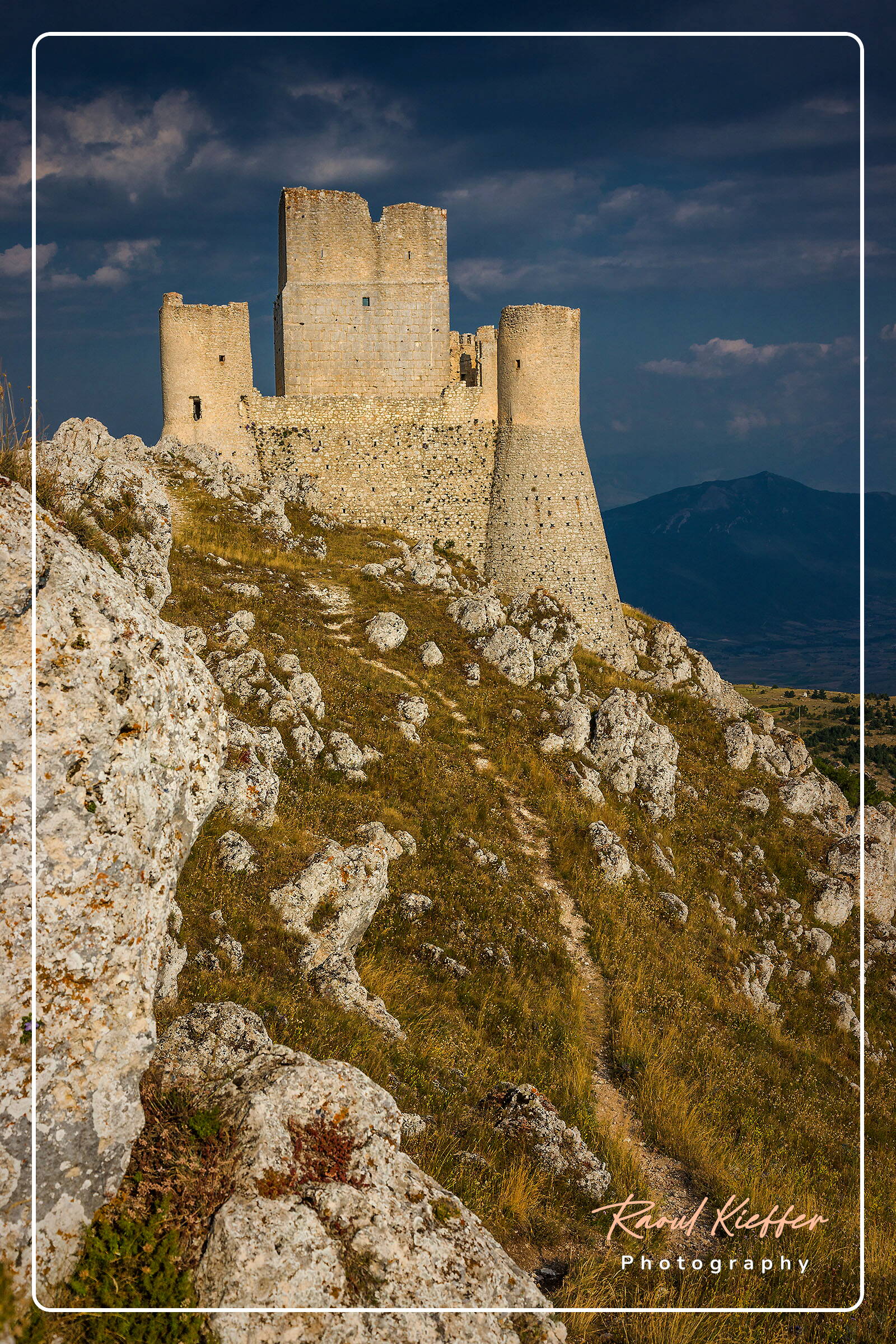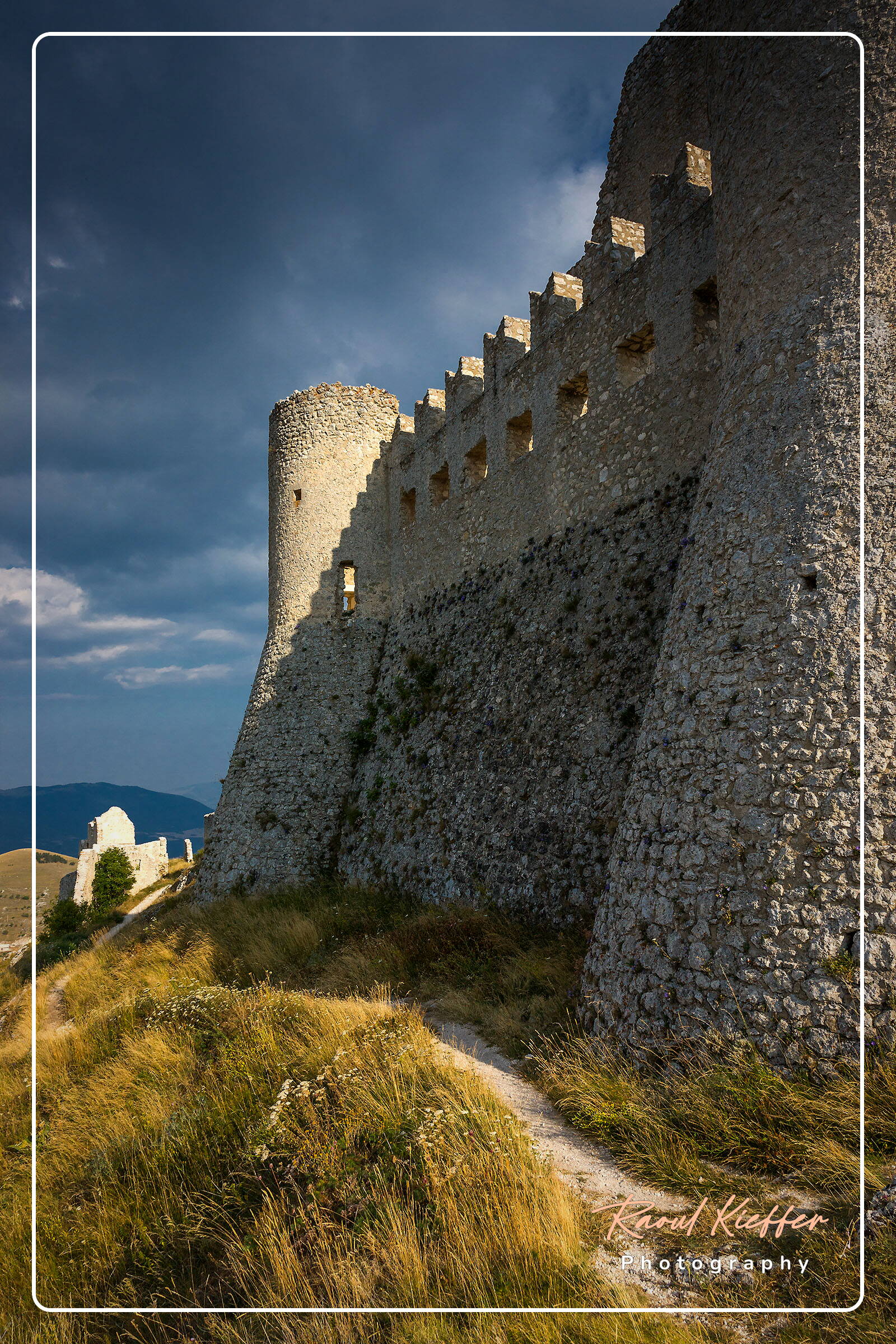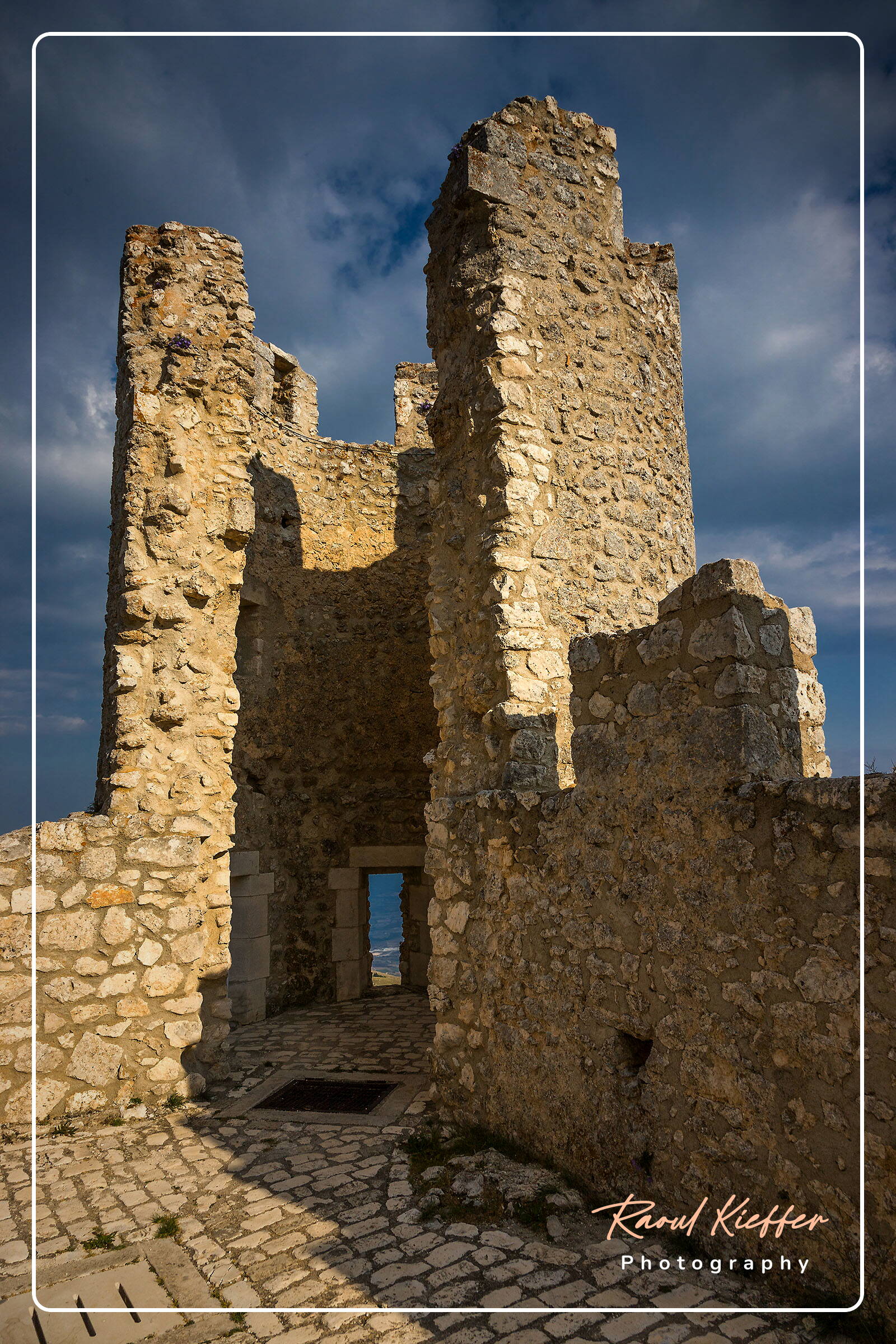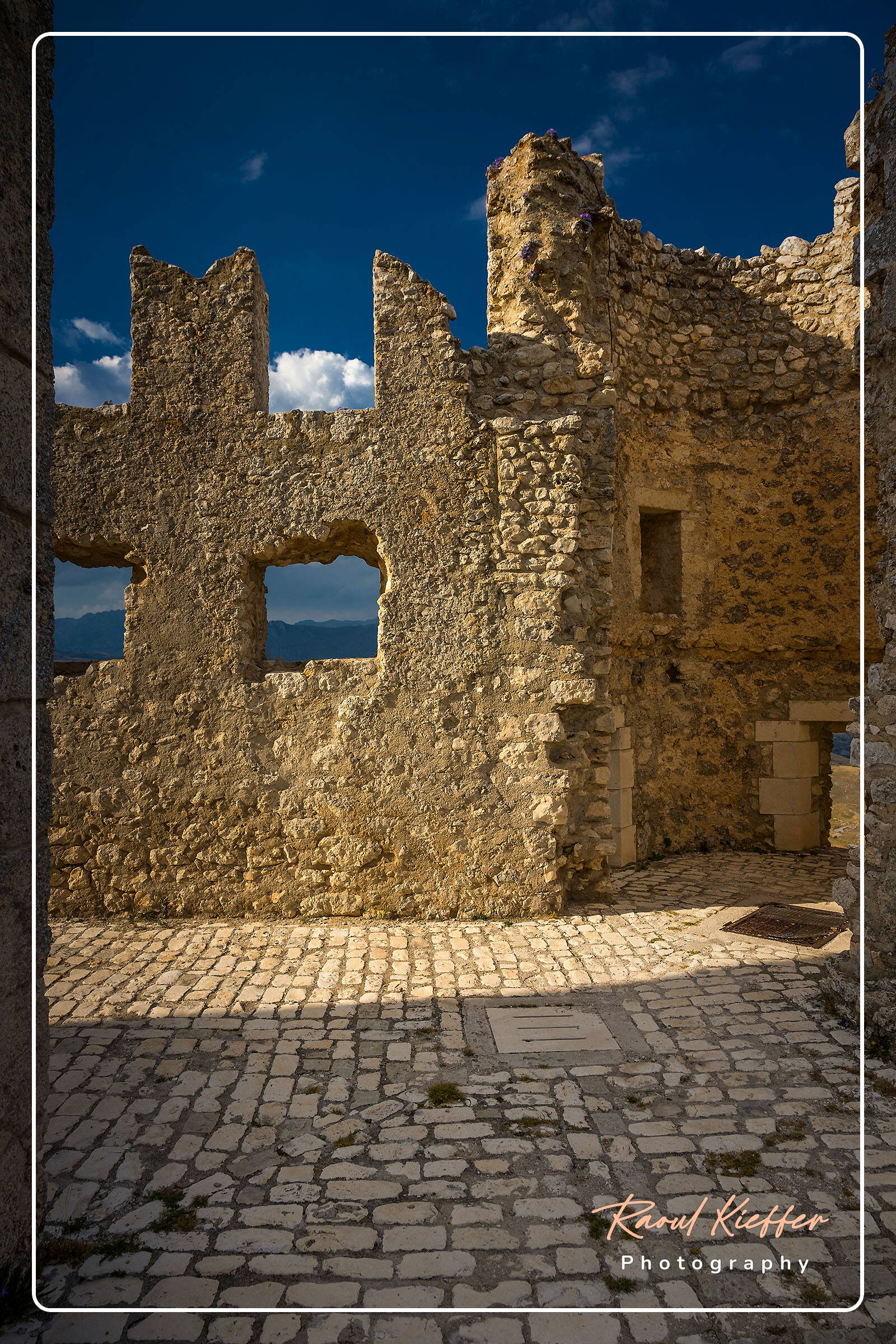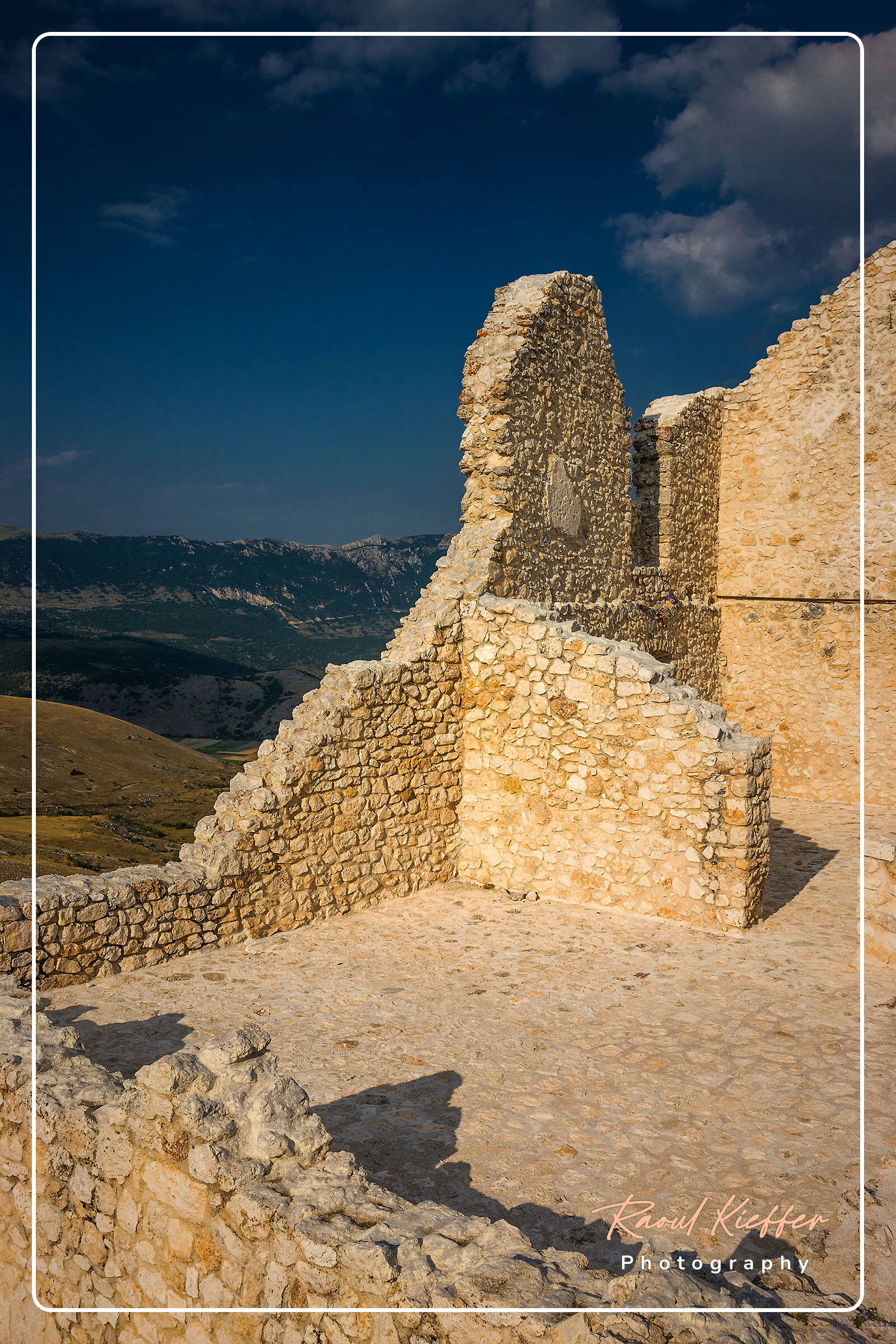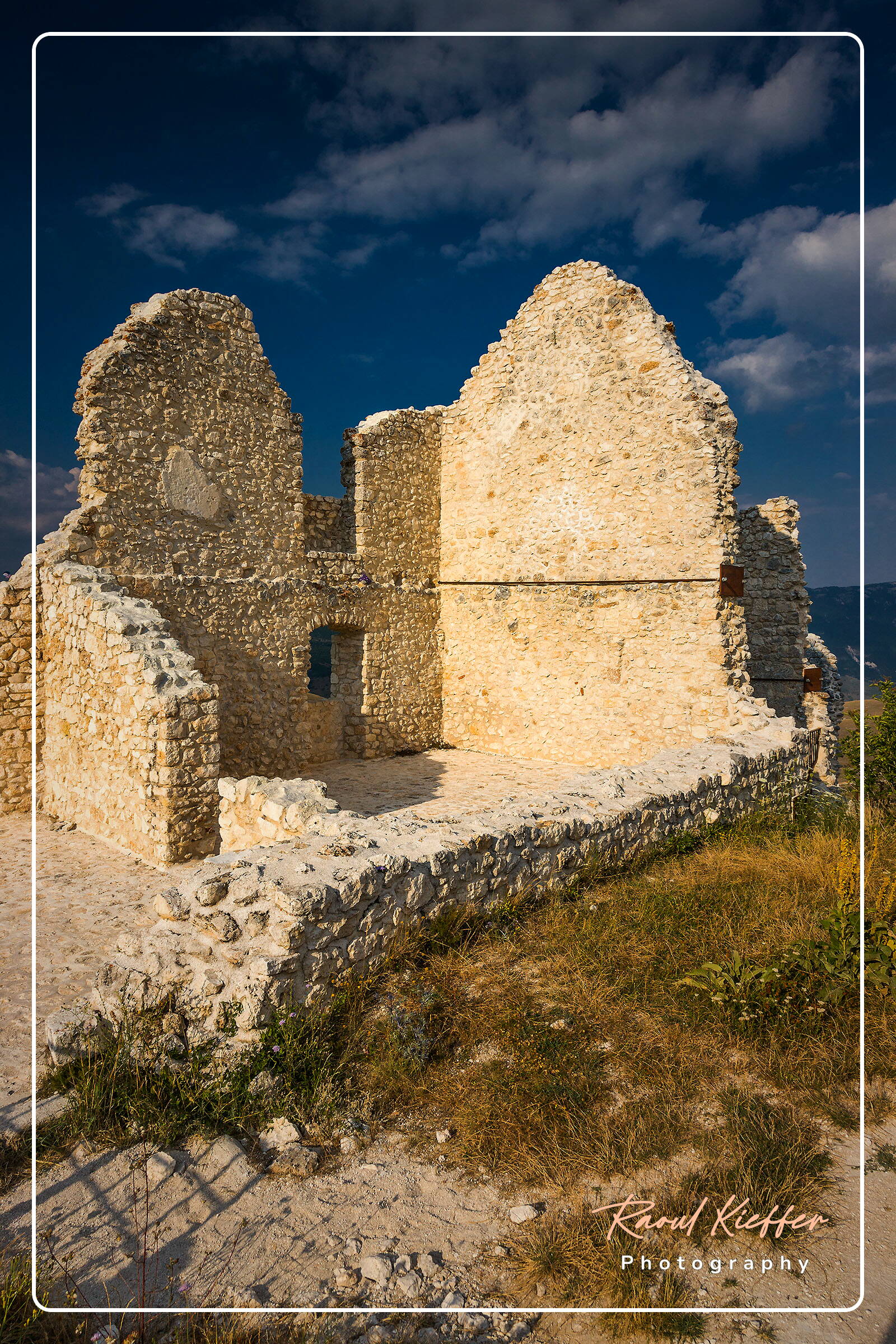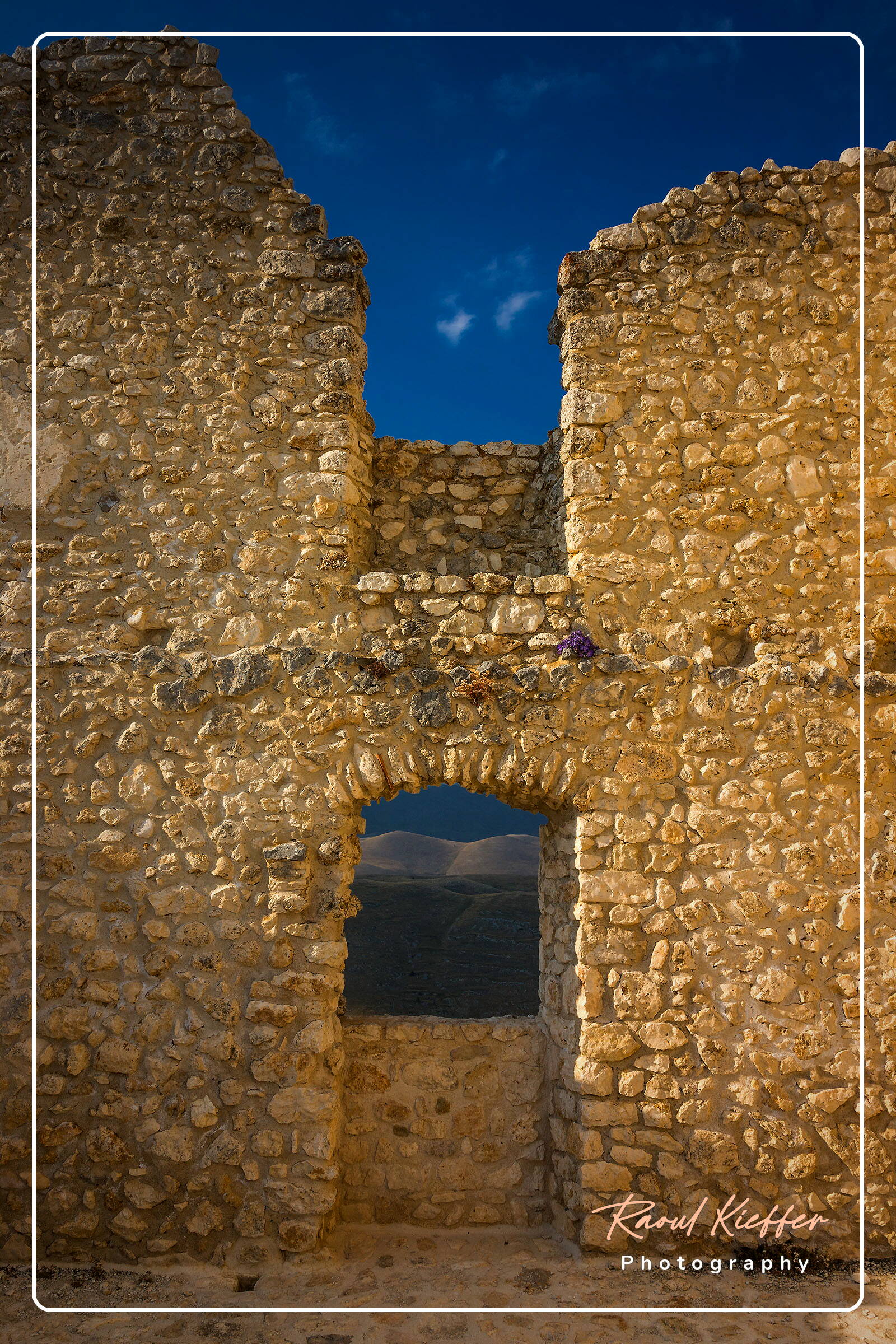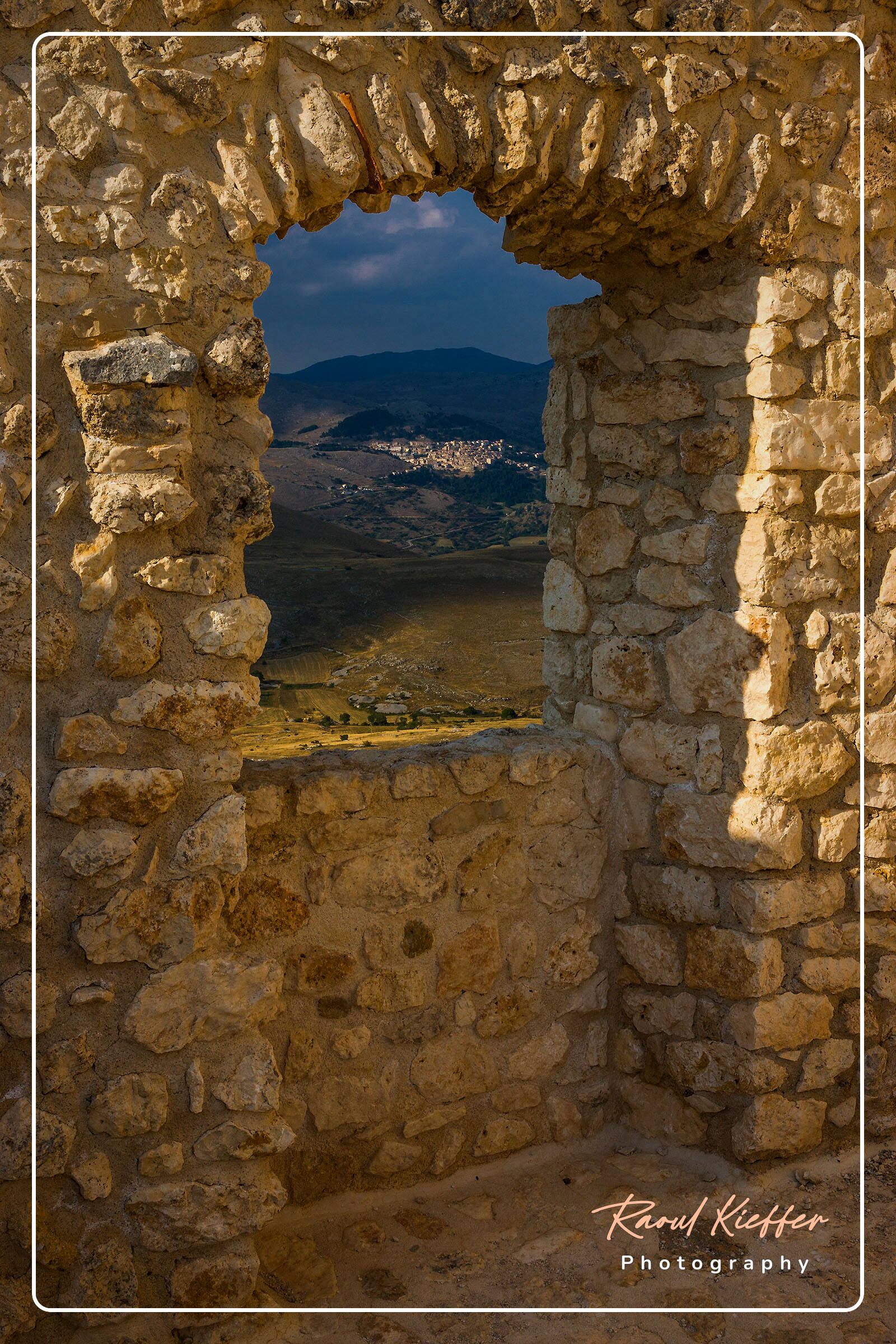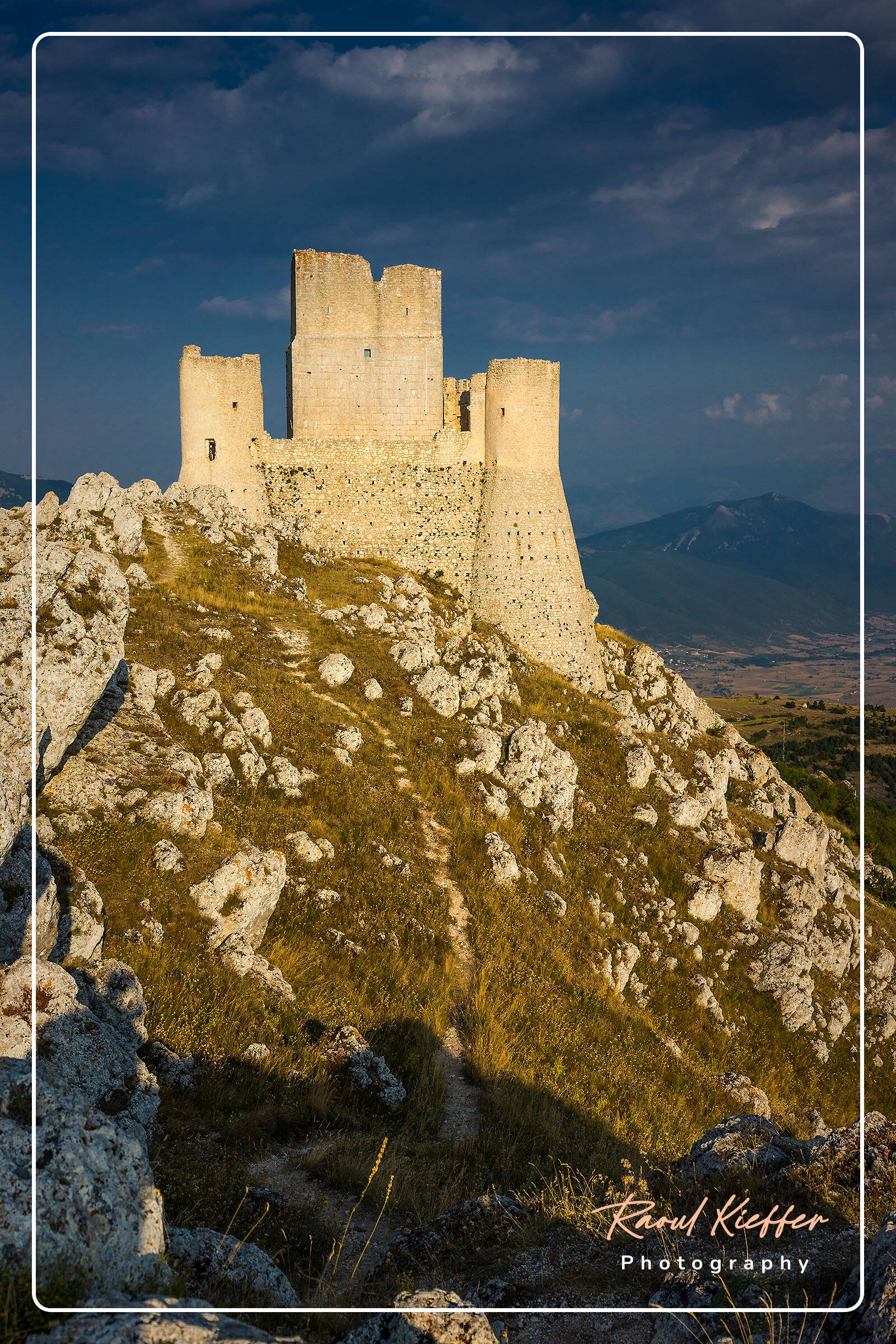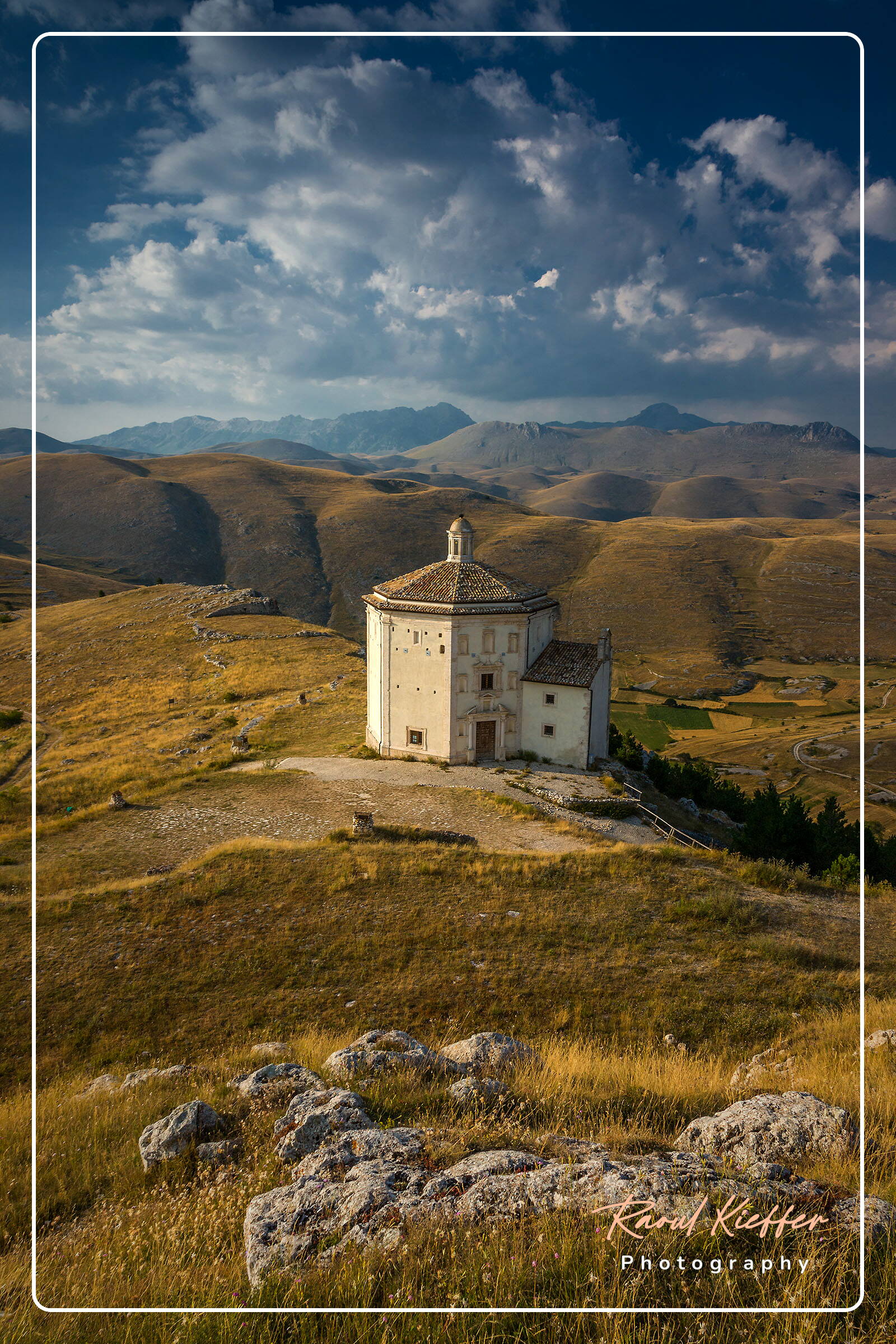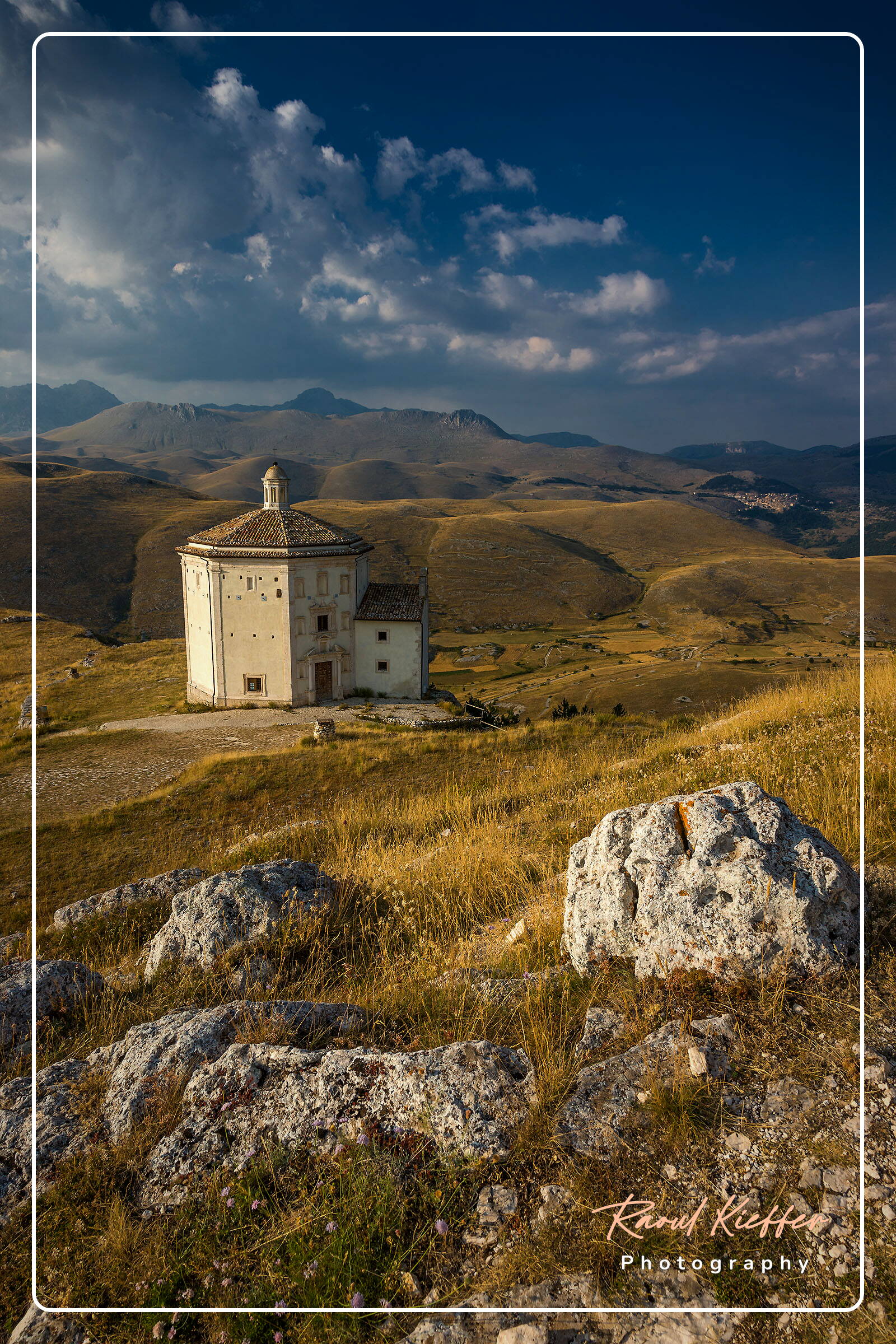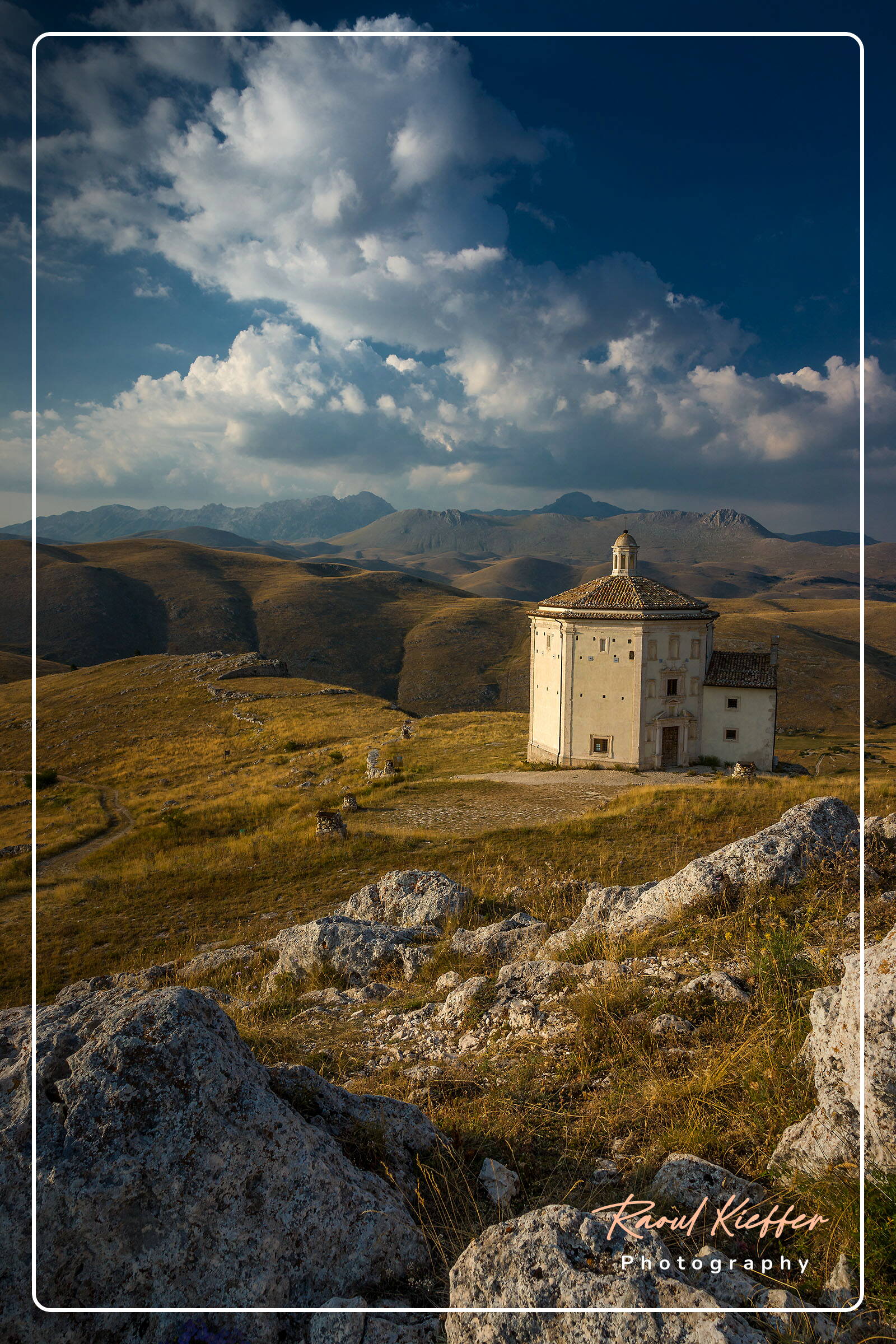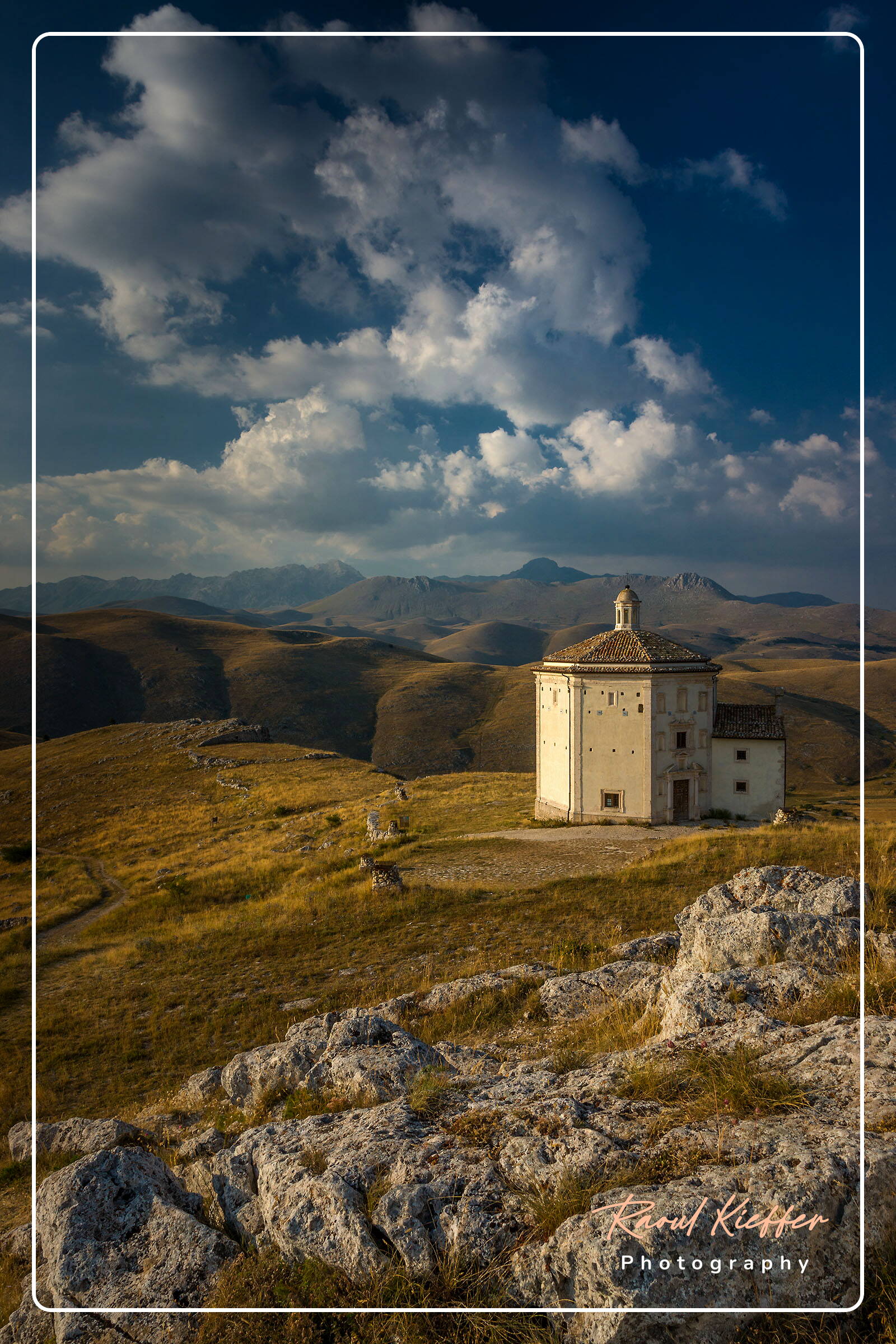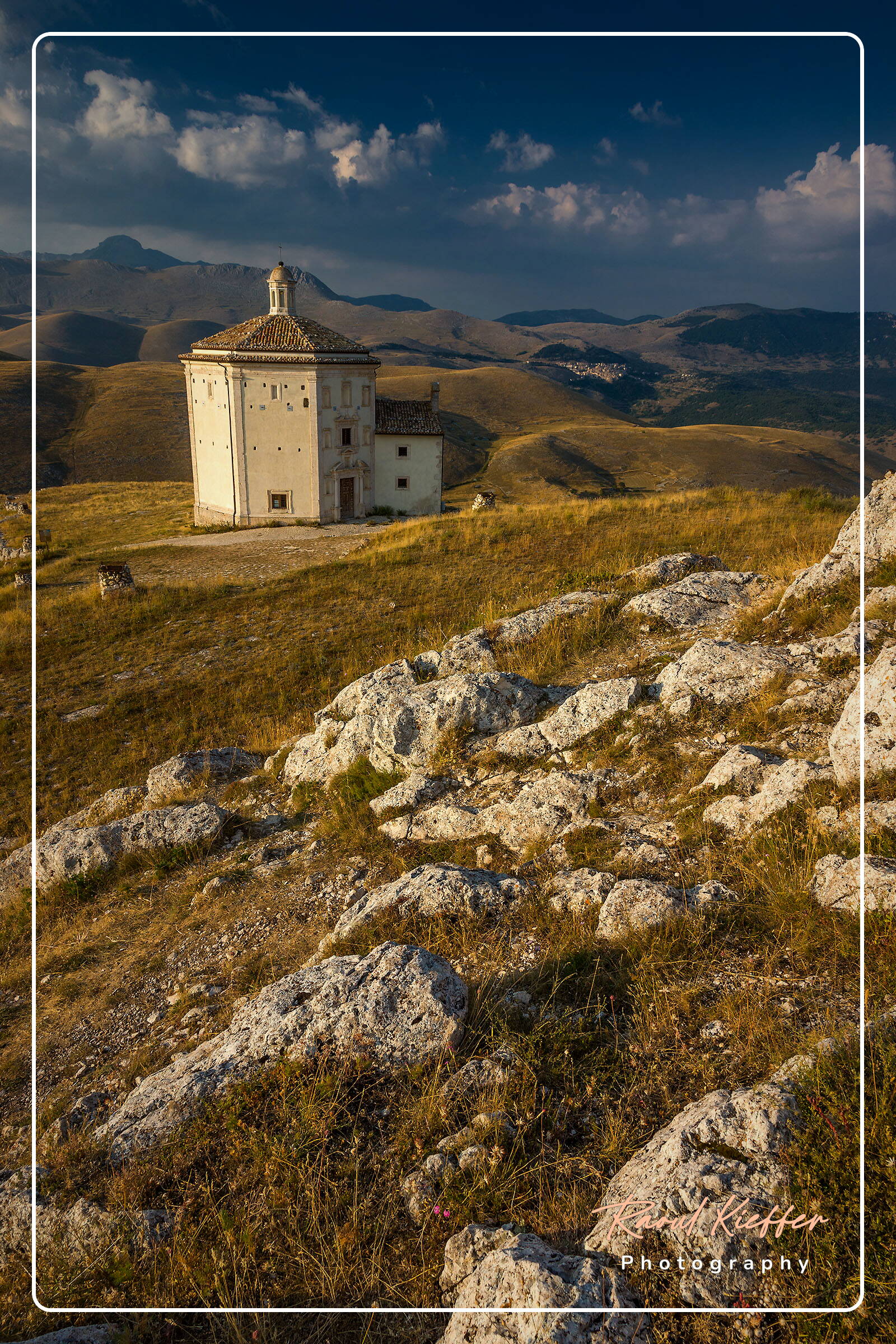 Size of original pictures: 5,616 x 3,744 pixels
Description
Rocca di Calascio, at an elevation of 1,460 m, is the highest fortress in Italy located in the province of L'Aquila. It was exclusively built for military purposes and intended only to accommodate troops. The fortress was started in the 10th century as a single citadel watchtower. It was badly damaged in 1703 by an earthquake. Near the fortress, at a slightly lower elevation, is Santa Maria della Pieta, an octagonal church built in the 17th century.
Google Maps
Javascript must be on to view the Google Map
Related links