Saint Ignatius of Loyola at Campus Martius
Overview
The Church of Saint Ignatius of Loyola at Campus Martius is Roman Catholic titular church dedicated to Ignatius of Loyola, the founder of the Jesuit order, located in Rome. Built in Baroque style between 1626 and 1650, the church functioned…
Thanks for your visit. If you experience any problem viewing my site or have some feedback, suggestions, please contact me under ✉ feedback@raoul-kieffer.net. Thanks in advance, this will help me to improve my site.
Photo index
Click the pictures to view them in full screen
Size of original pictures: 4,992 x 3,328 pixels
Description
The Church of Saint Ignatius of Loyola at Campus Martius is Roman Catholic titular church dedicated to Ignatius of Loyola, the founder of the Jesuit order, located in Rome. Built in Baroque style between 1626 and 1650, the church functioned originally as Rectory church to the adjacent Collegio Romano which moved in 1584 to a new larger building and became the Pontifical Gregorian University.
See also
Click the picture to view more pictures of the sight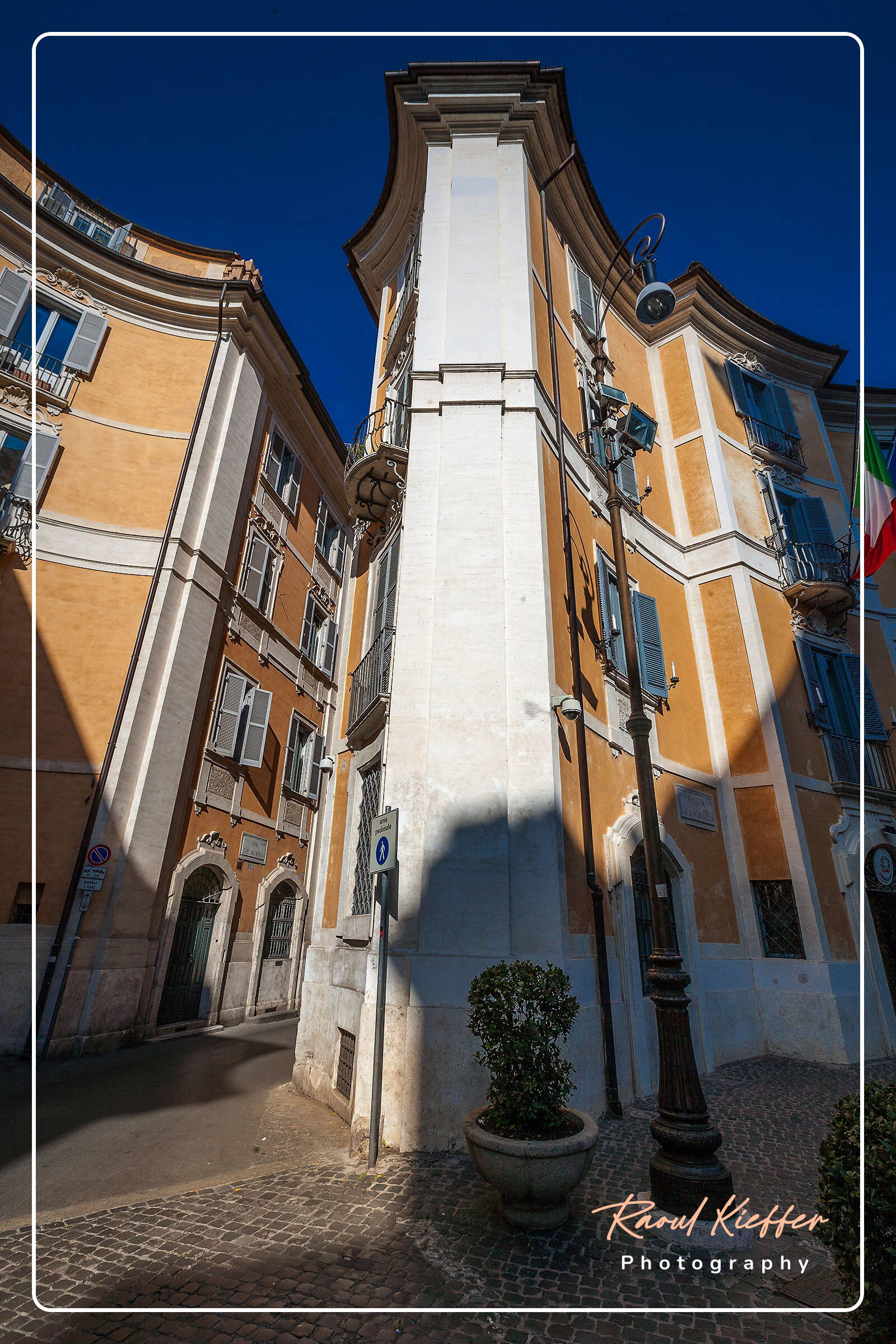 Coordinates: 41° 53′ 57″ N, 12° 28′ 47″ E
Piazza di Sant'Ignazio is a square located in the historic centre of Rome, in front of the church of Sant'Ignazio di Loyola in Campo Marzio. The square owes its shape to the architect Filippo Raguzzini, who built it around 1727-1728.
Google Maps
Javascript must be on to view the Google Map