Overview
Trani is a seaport of Apulia, southern Italy, on the Adriatic Sea, in the new Province of Barletta-Andria-Trani, and 40 km West-Northwest of Bari. Trani has lost its old city walls and bastions, but the 13th century fort has been… [Read more]
Thanks for your visit. If you experience any problem viewing my site or have some feedback, suggestions, please contact me under ✉ feedback@raoul-kieffer.net. Thanks in advance, this will help me to improve my site.
Photo index
Click the pictures to view them in full screen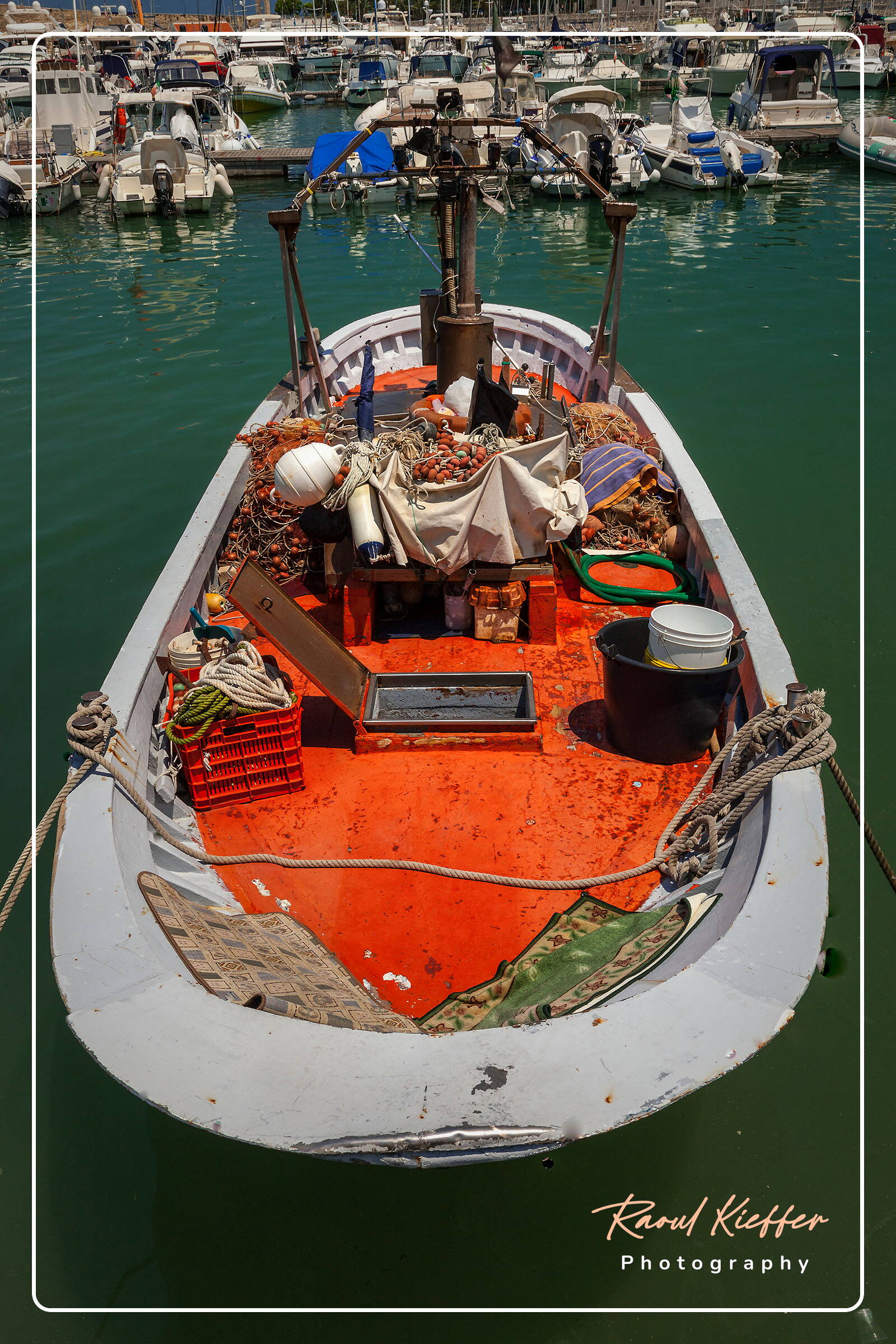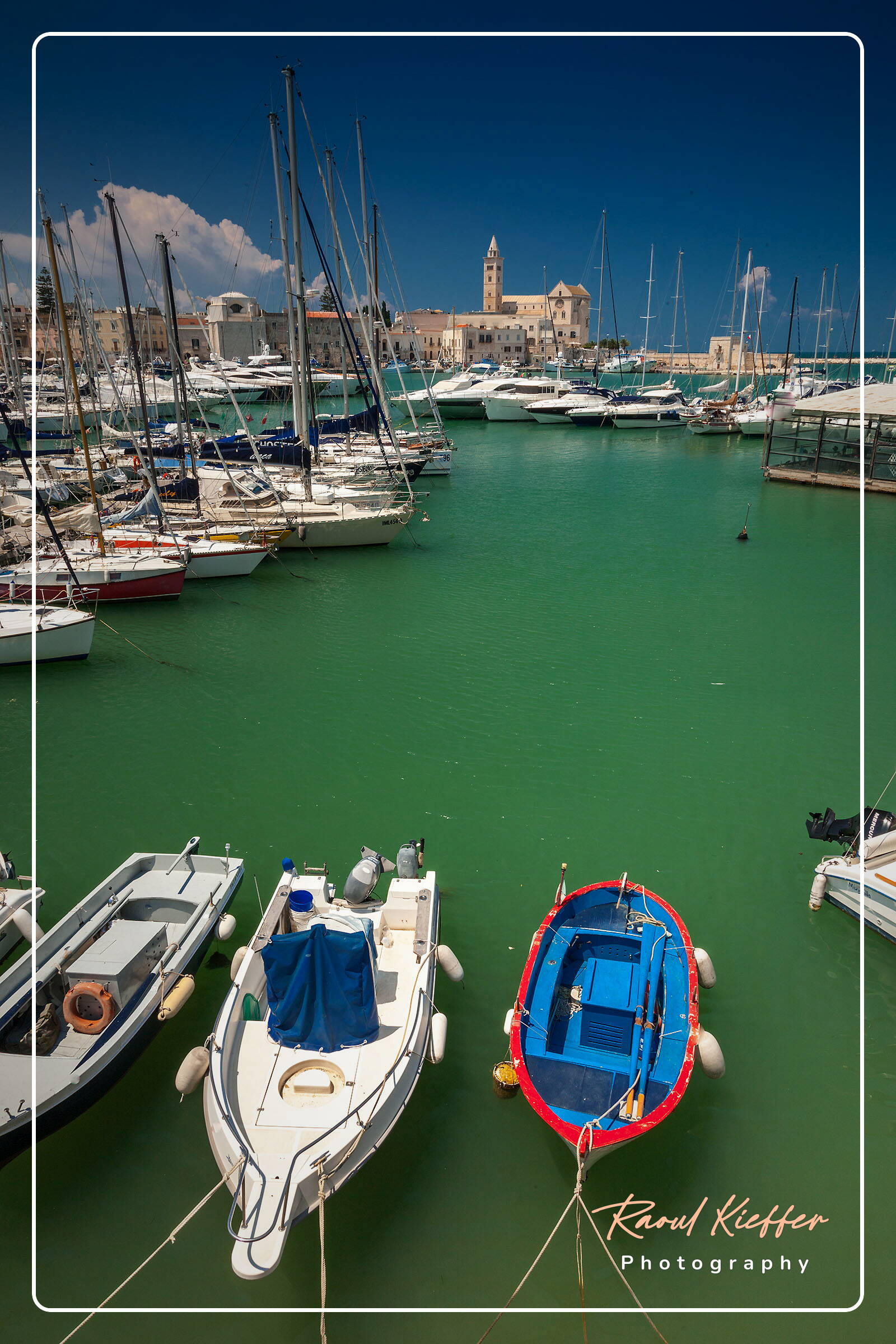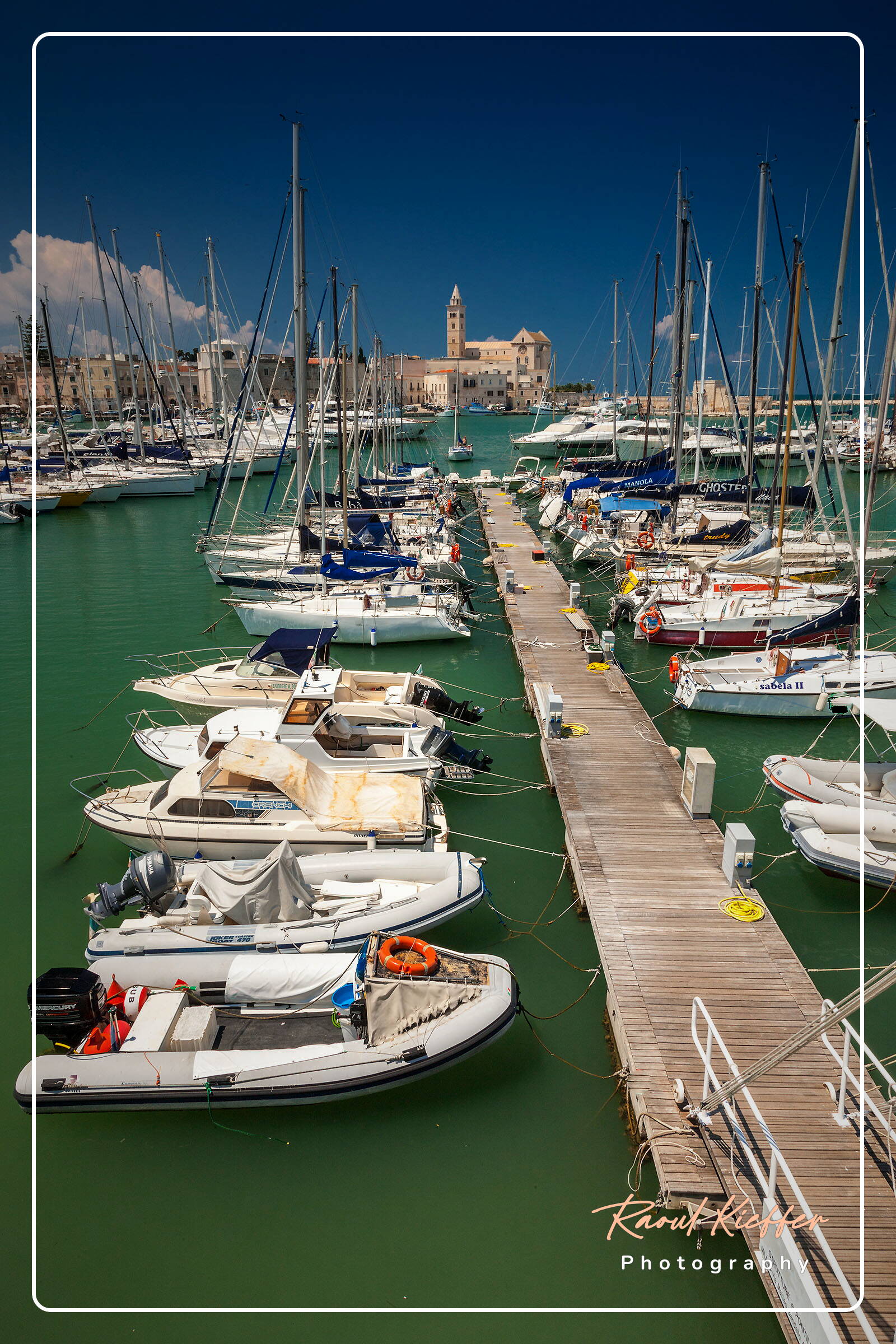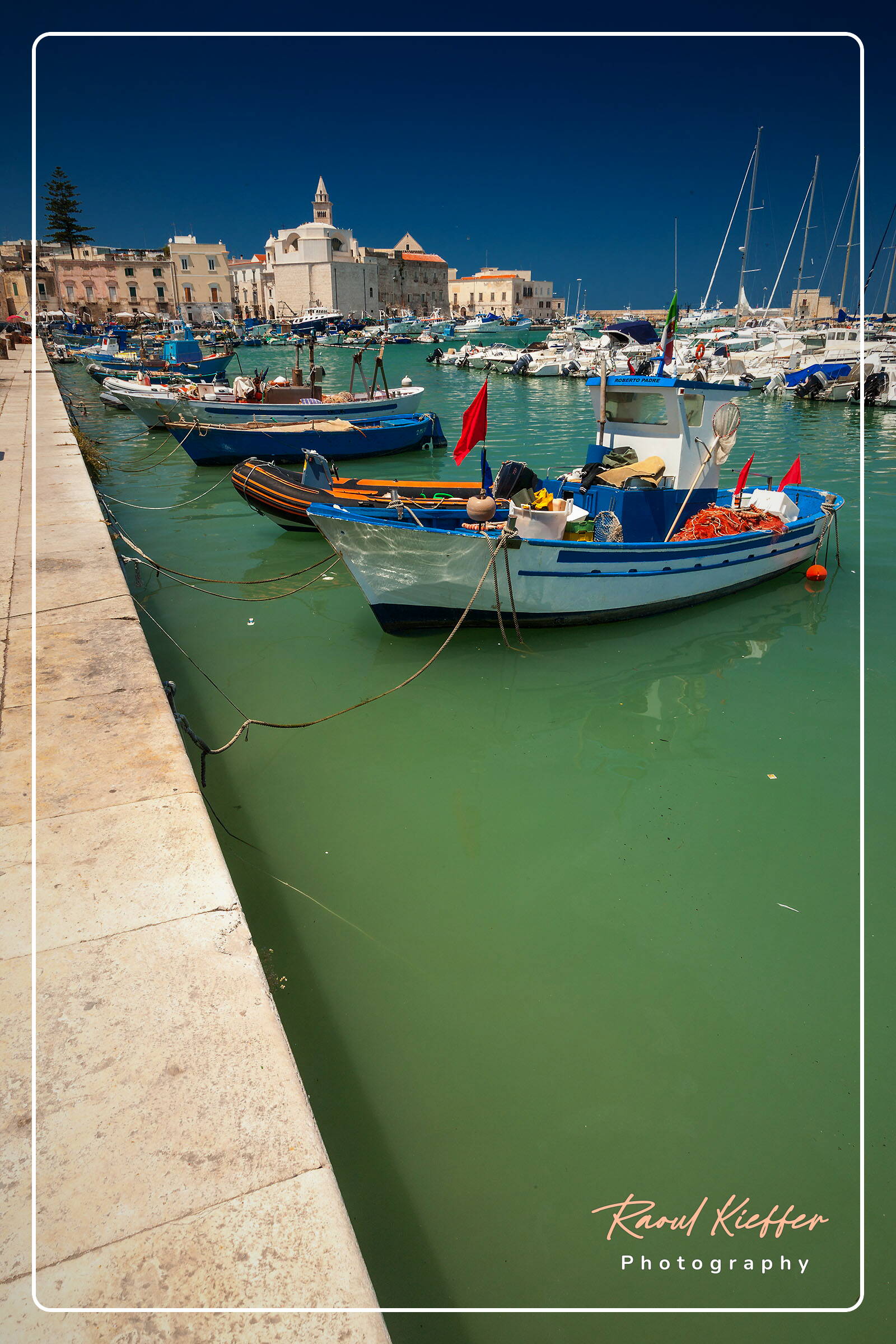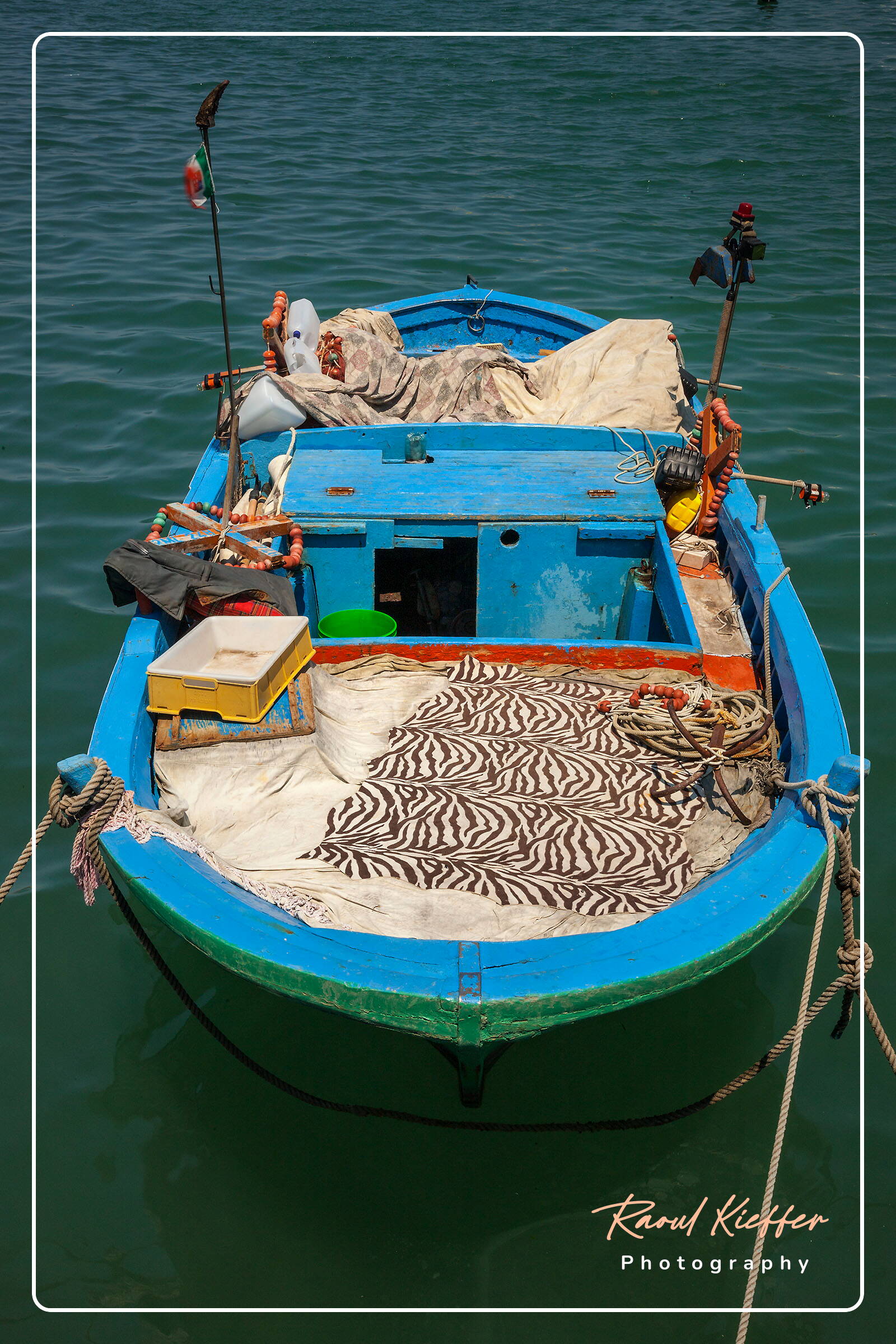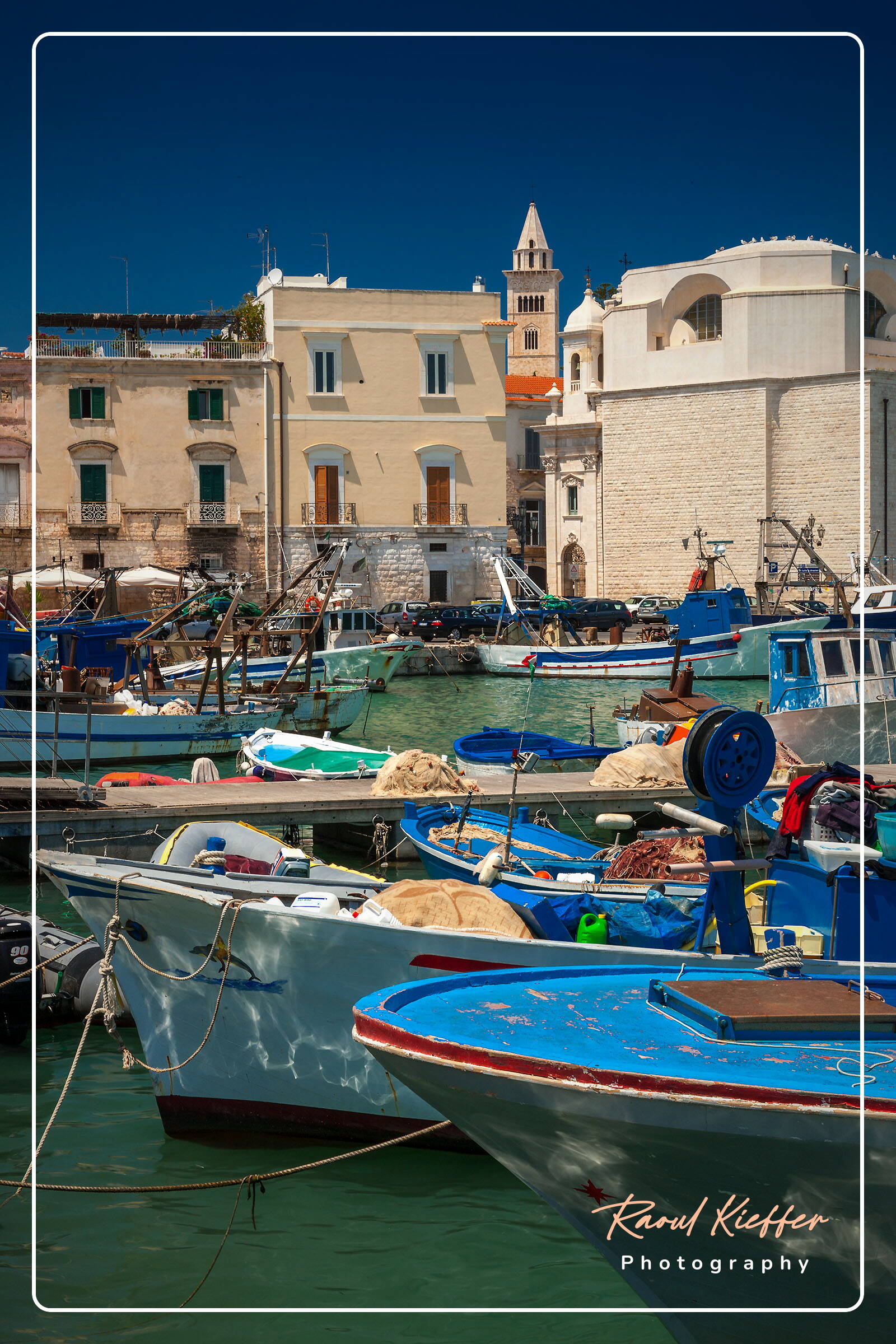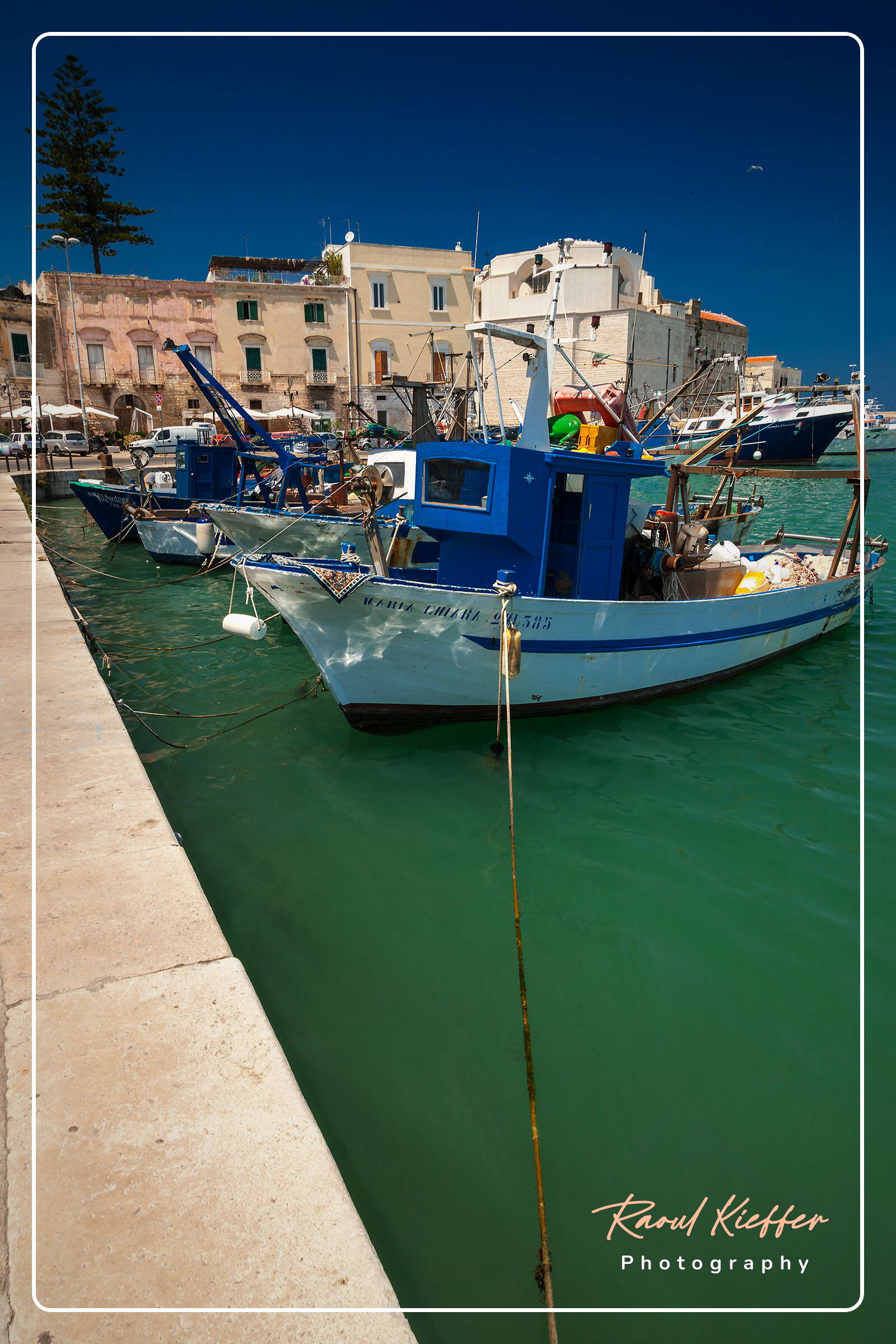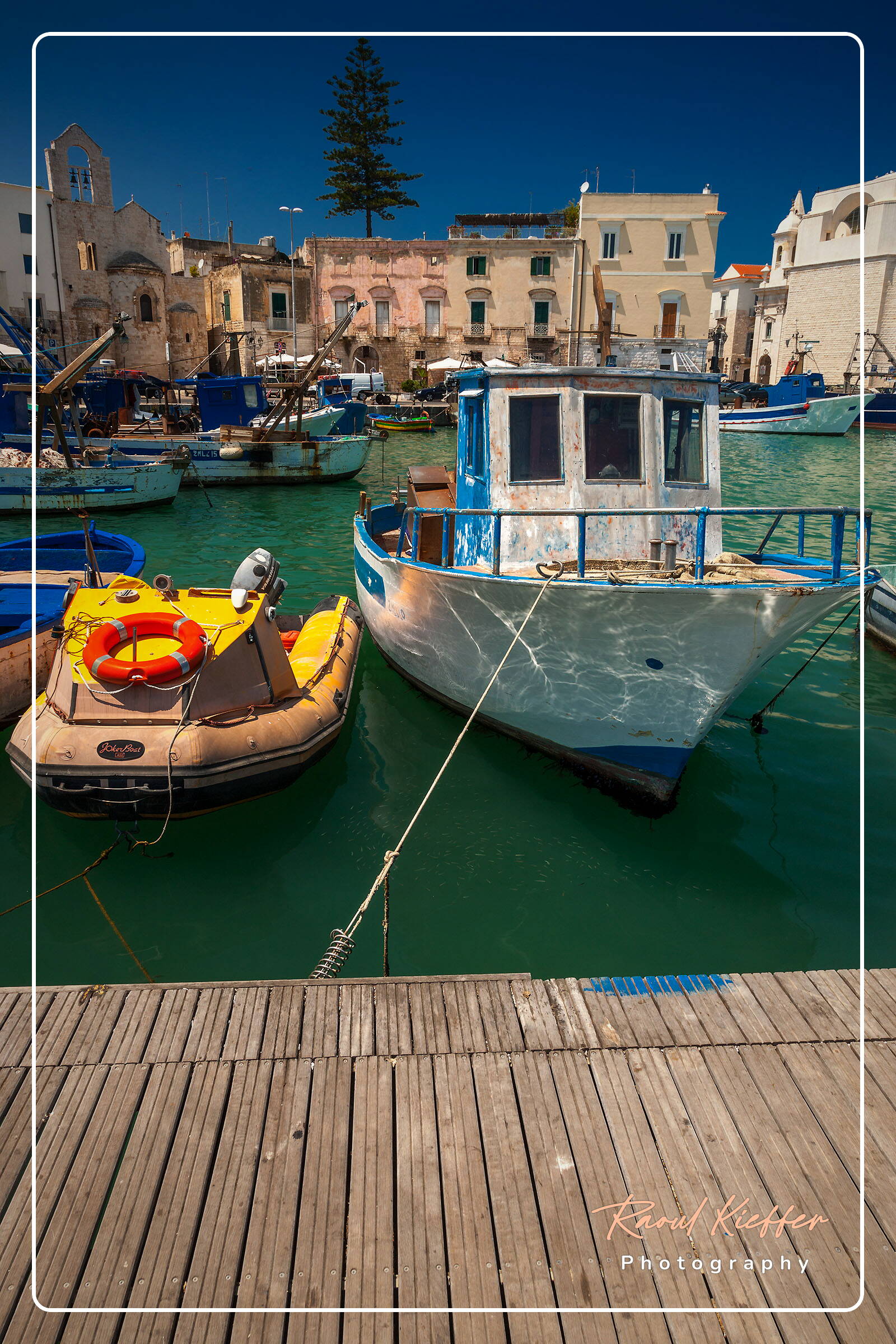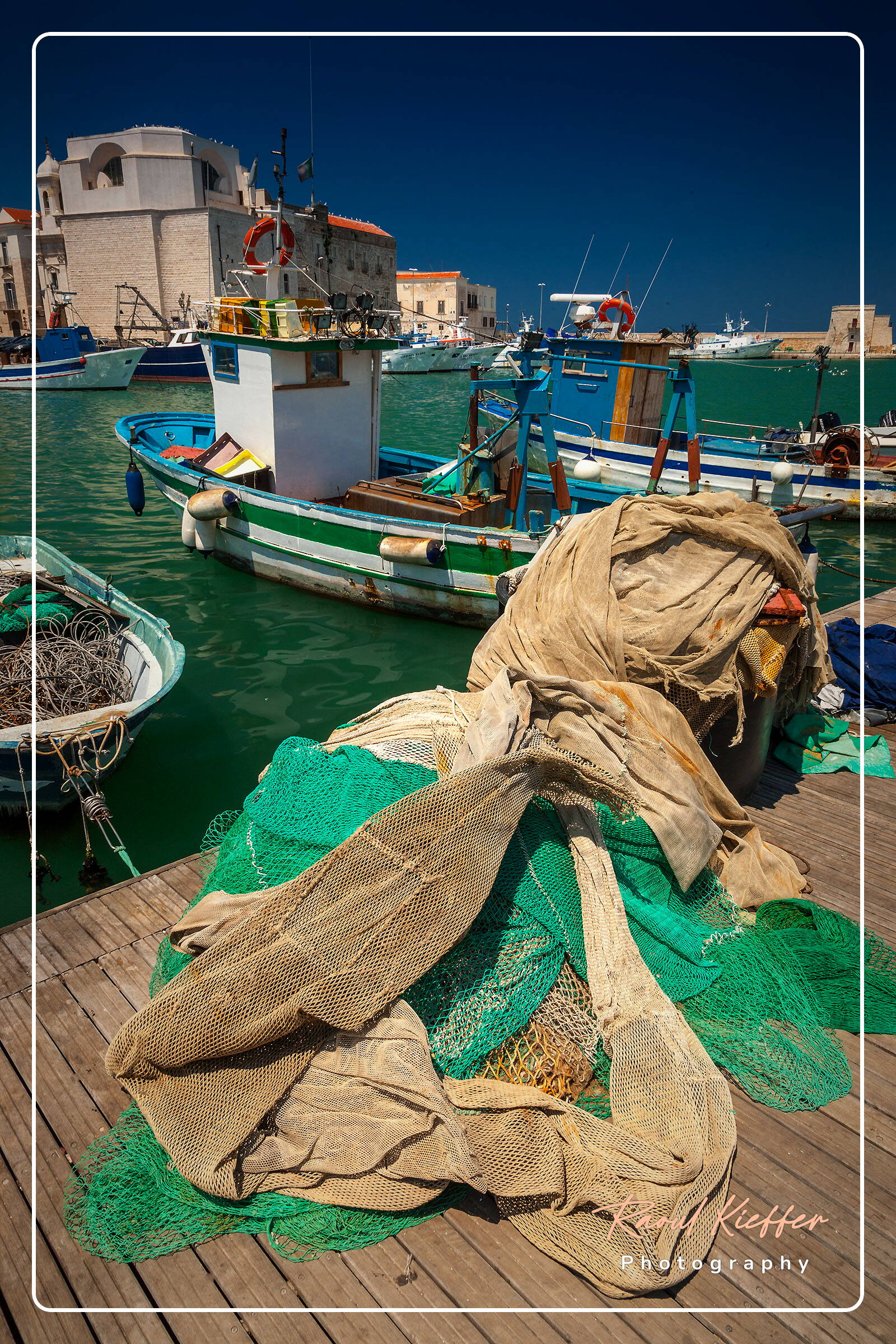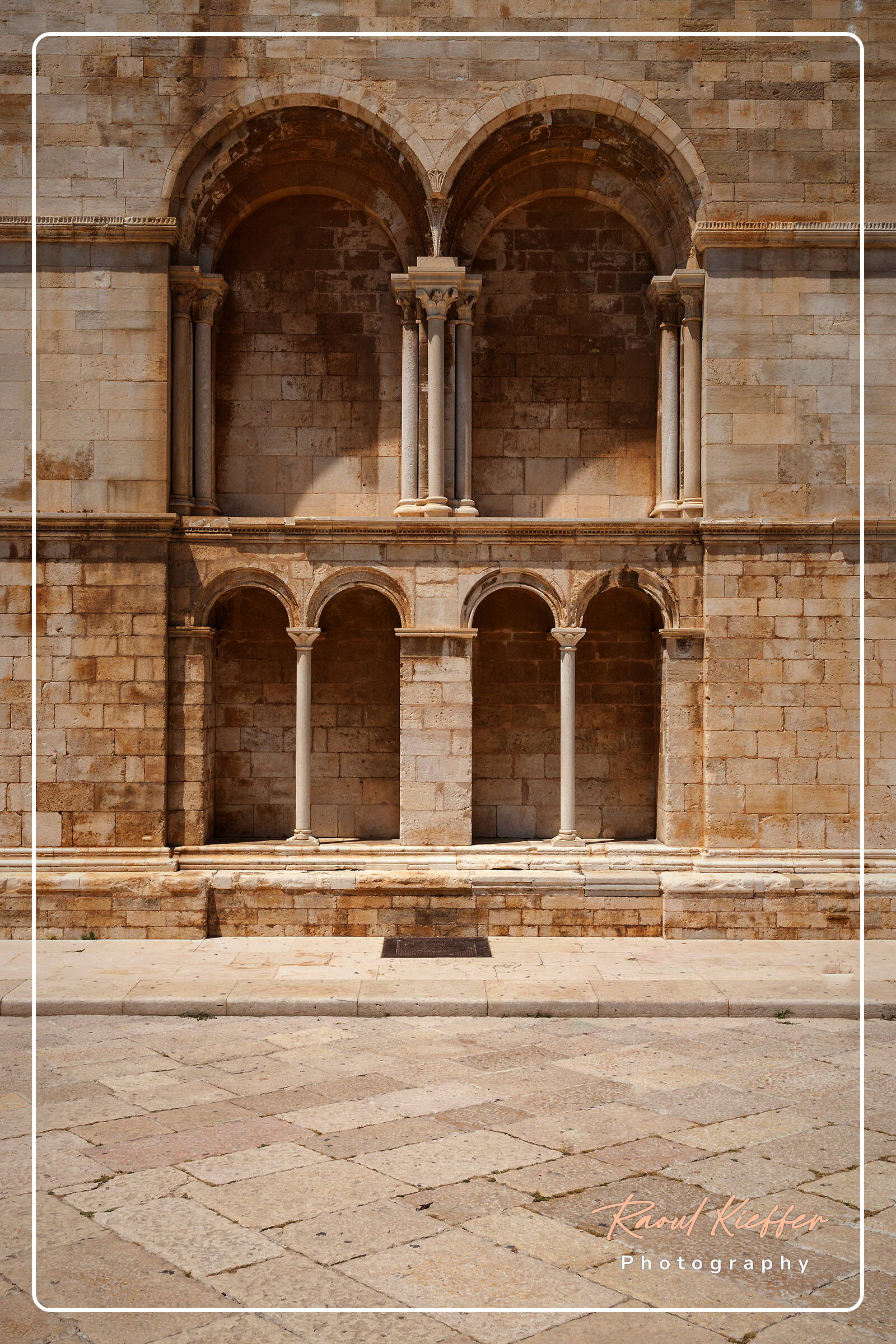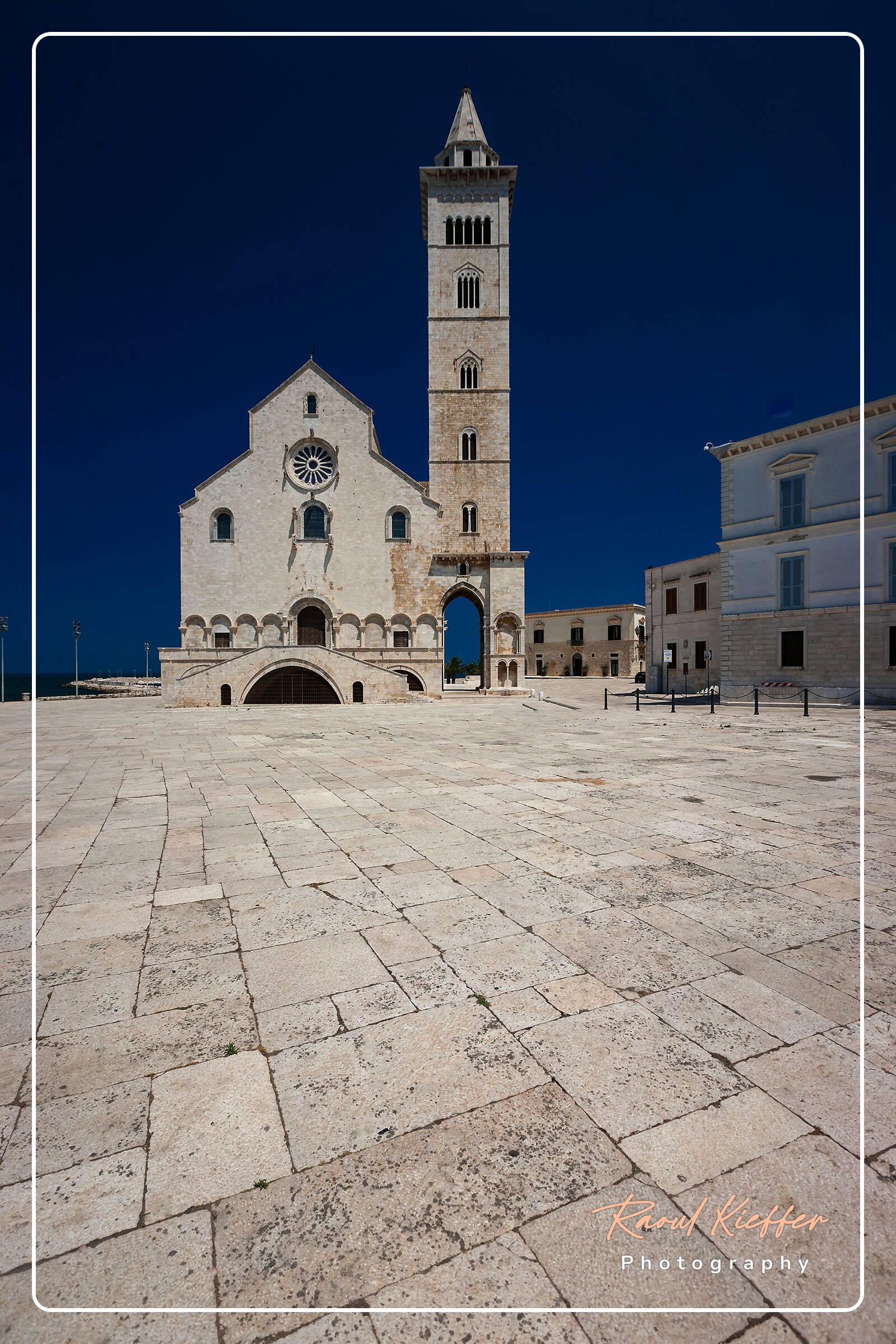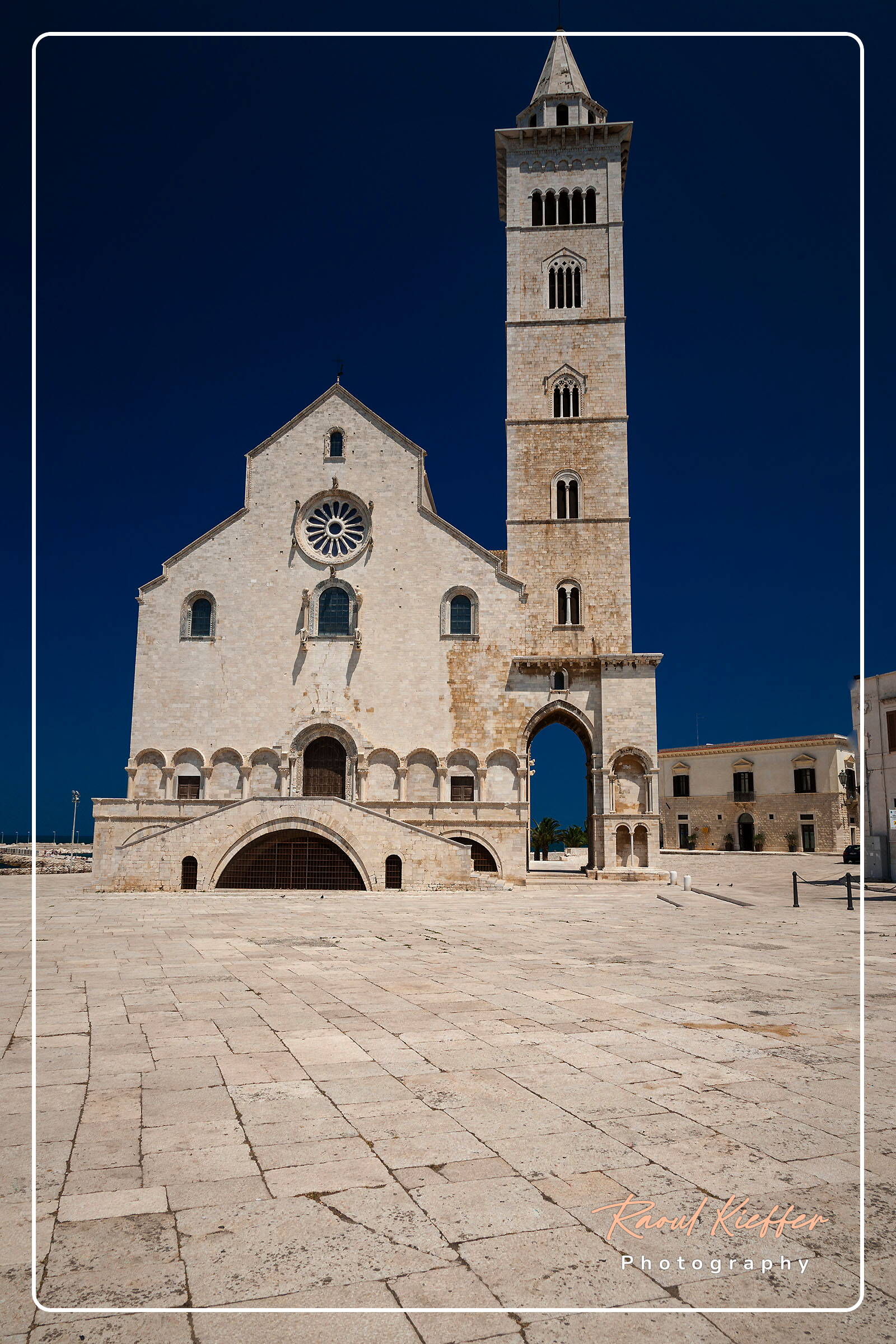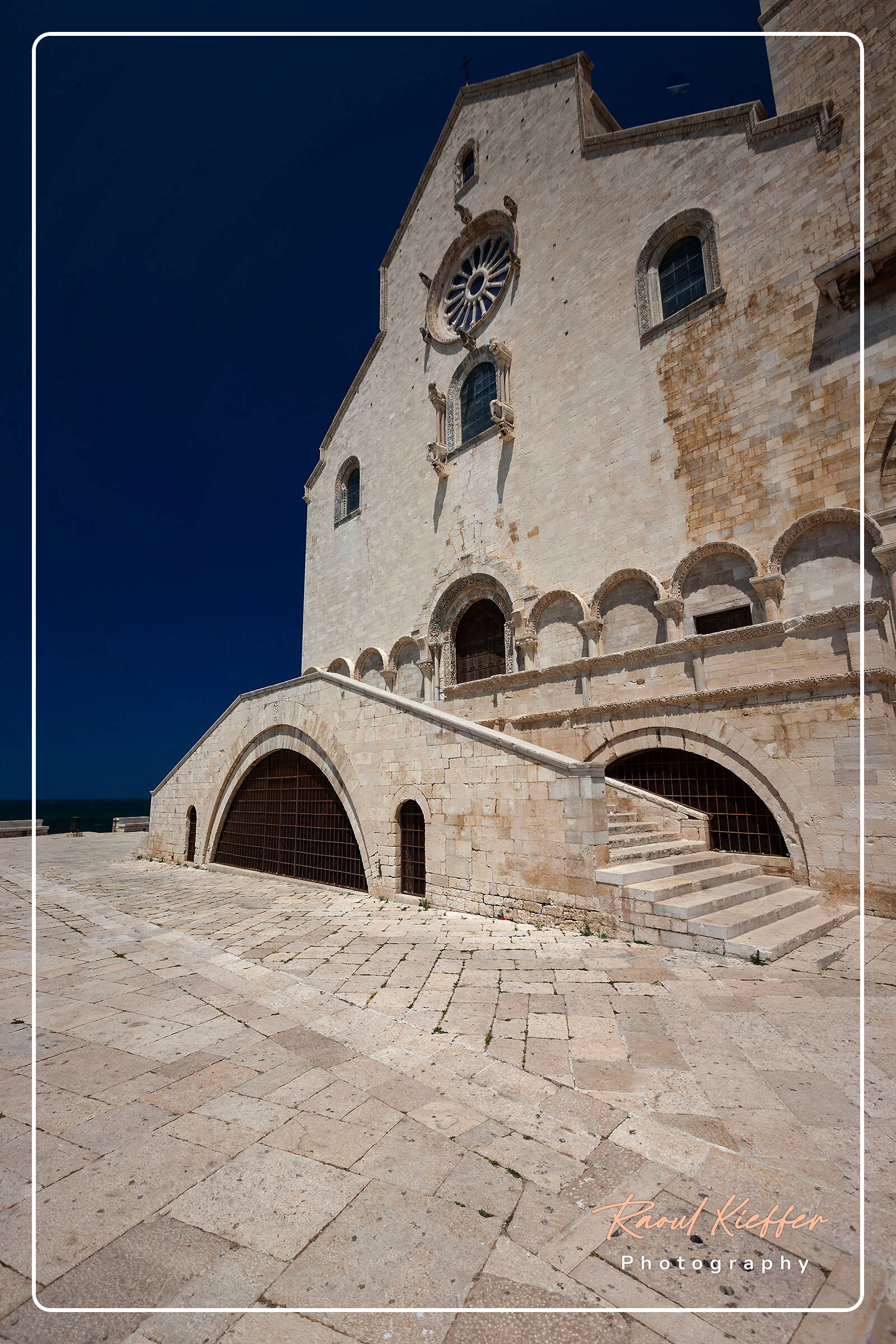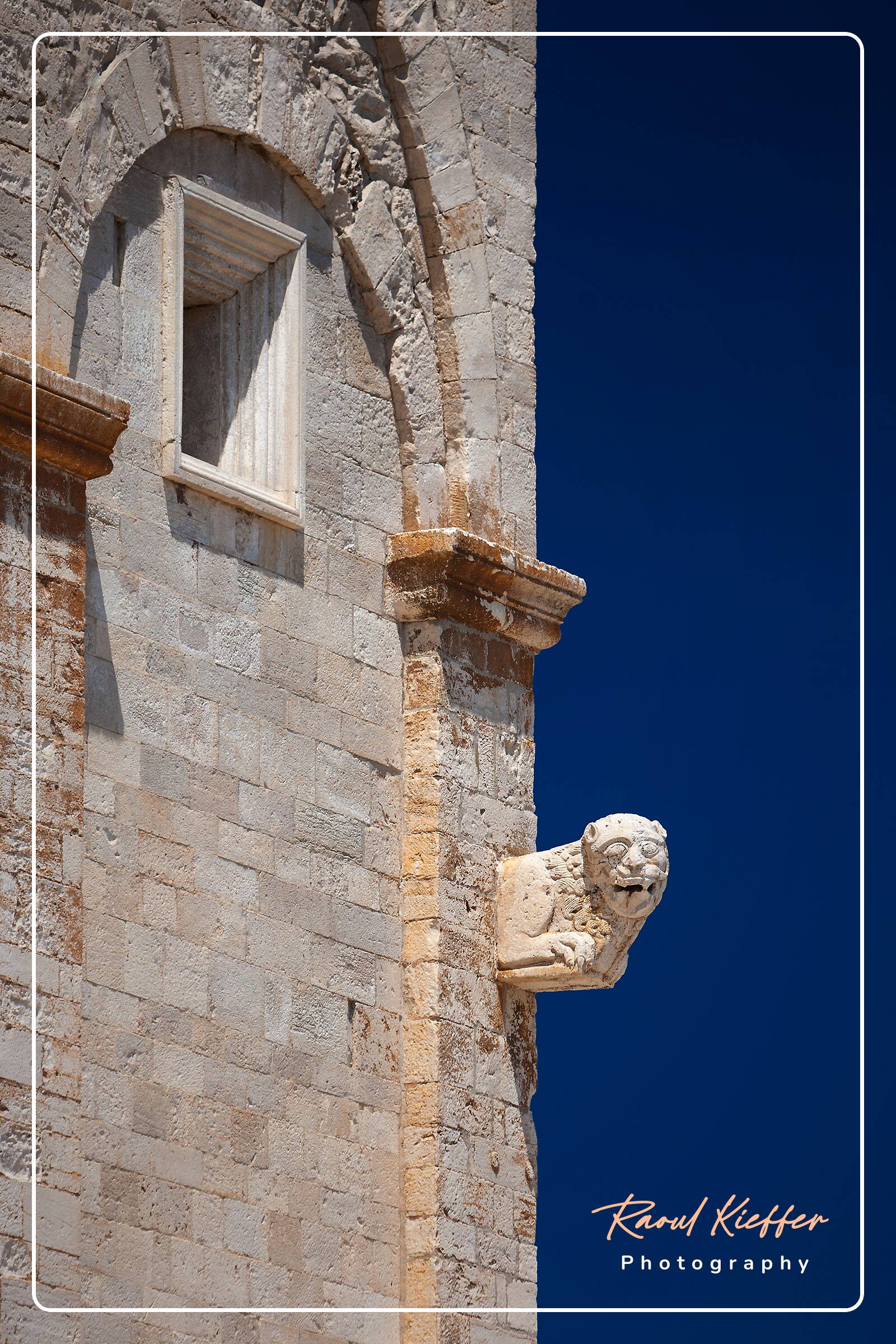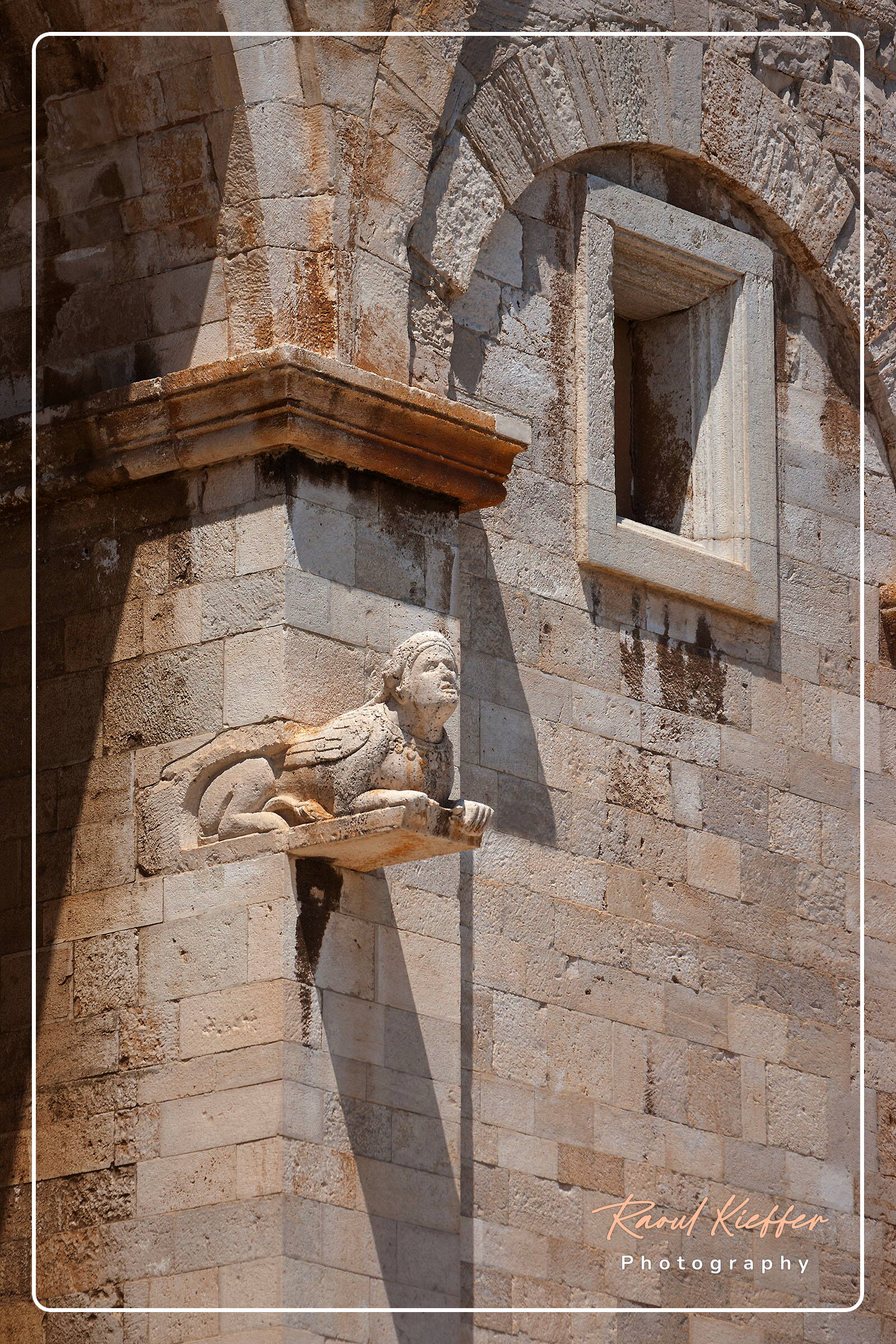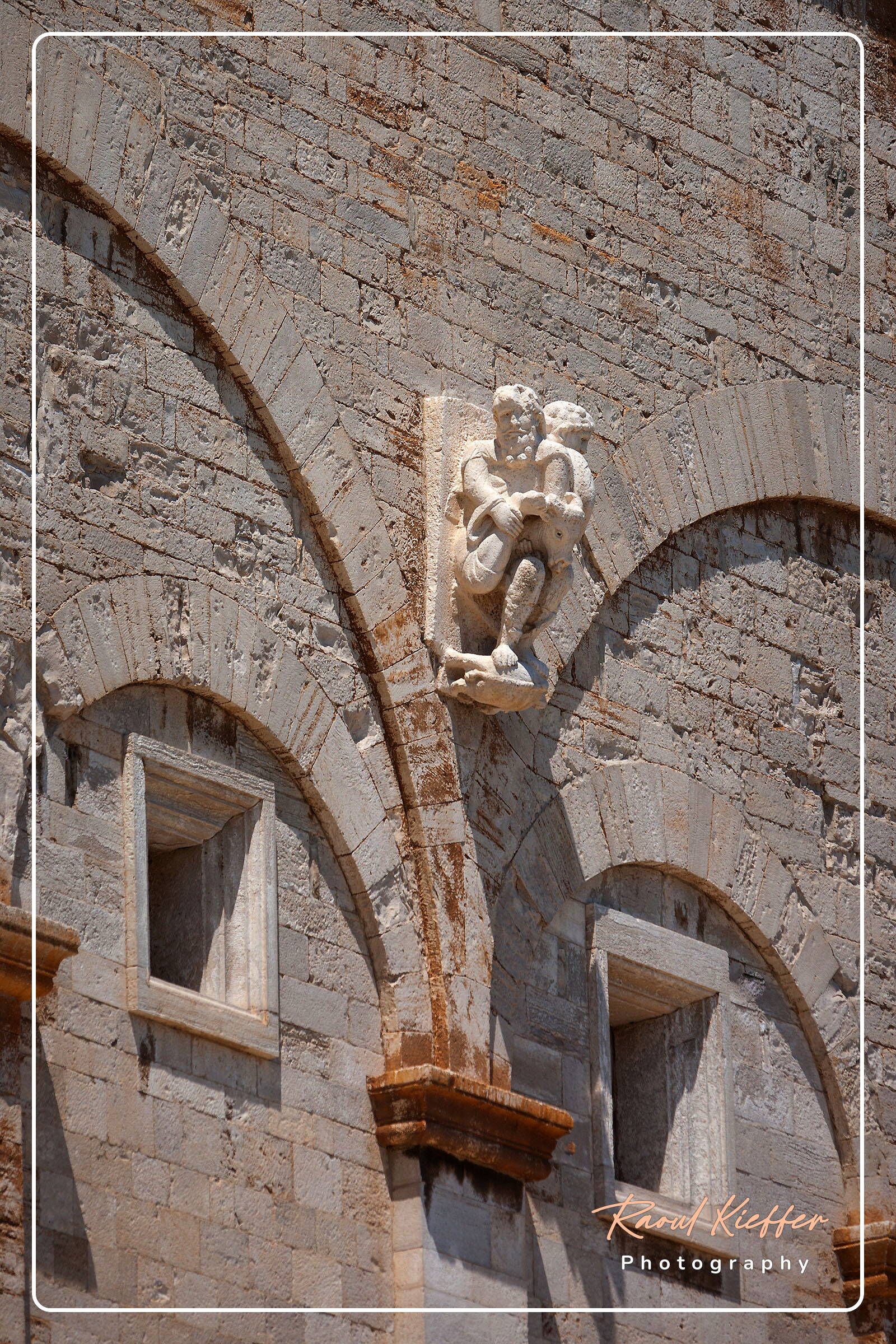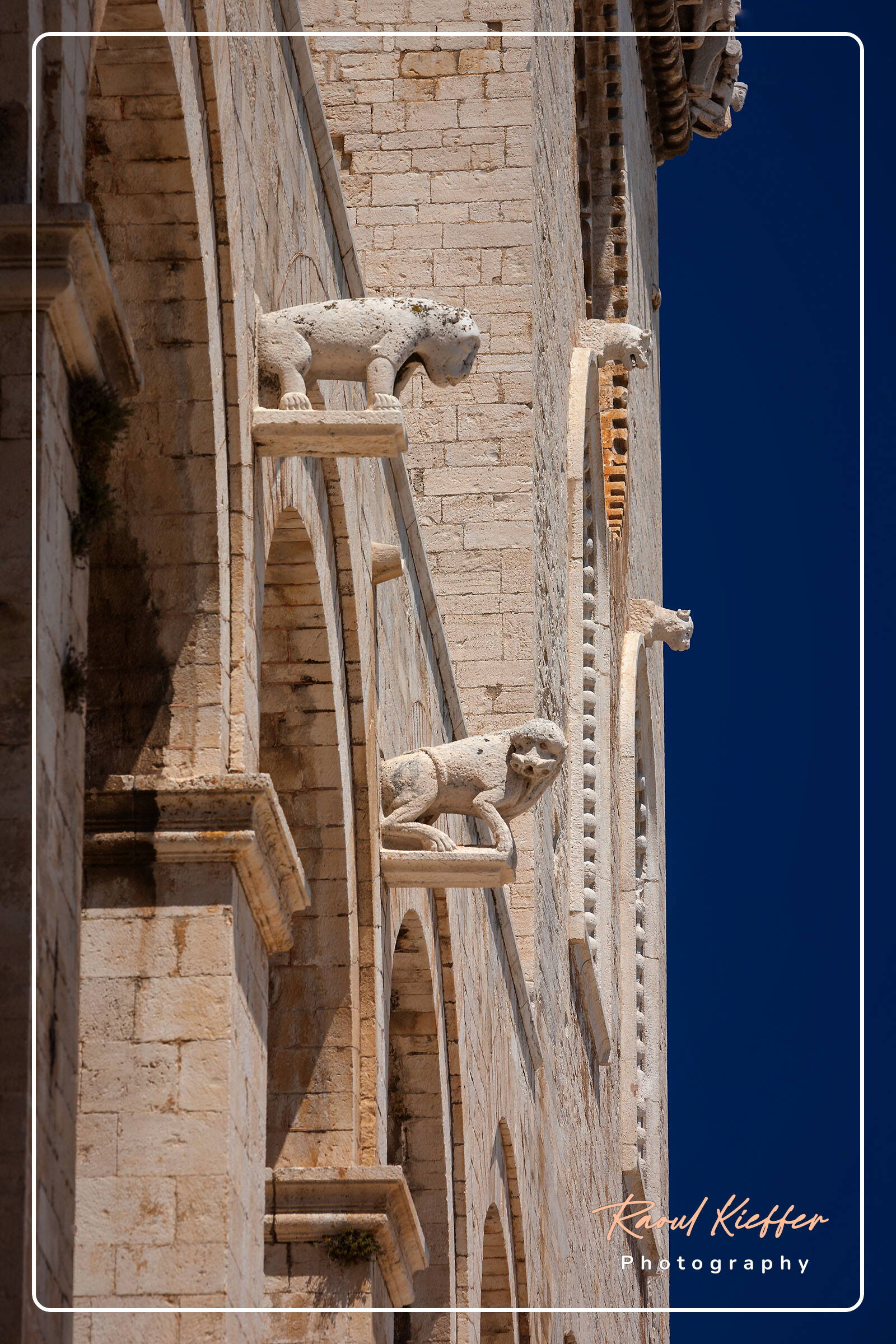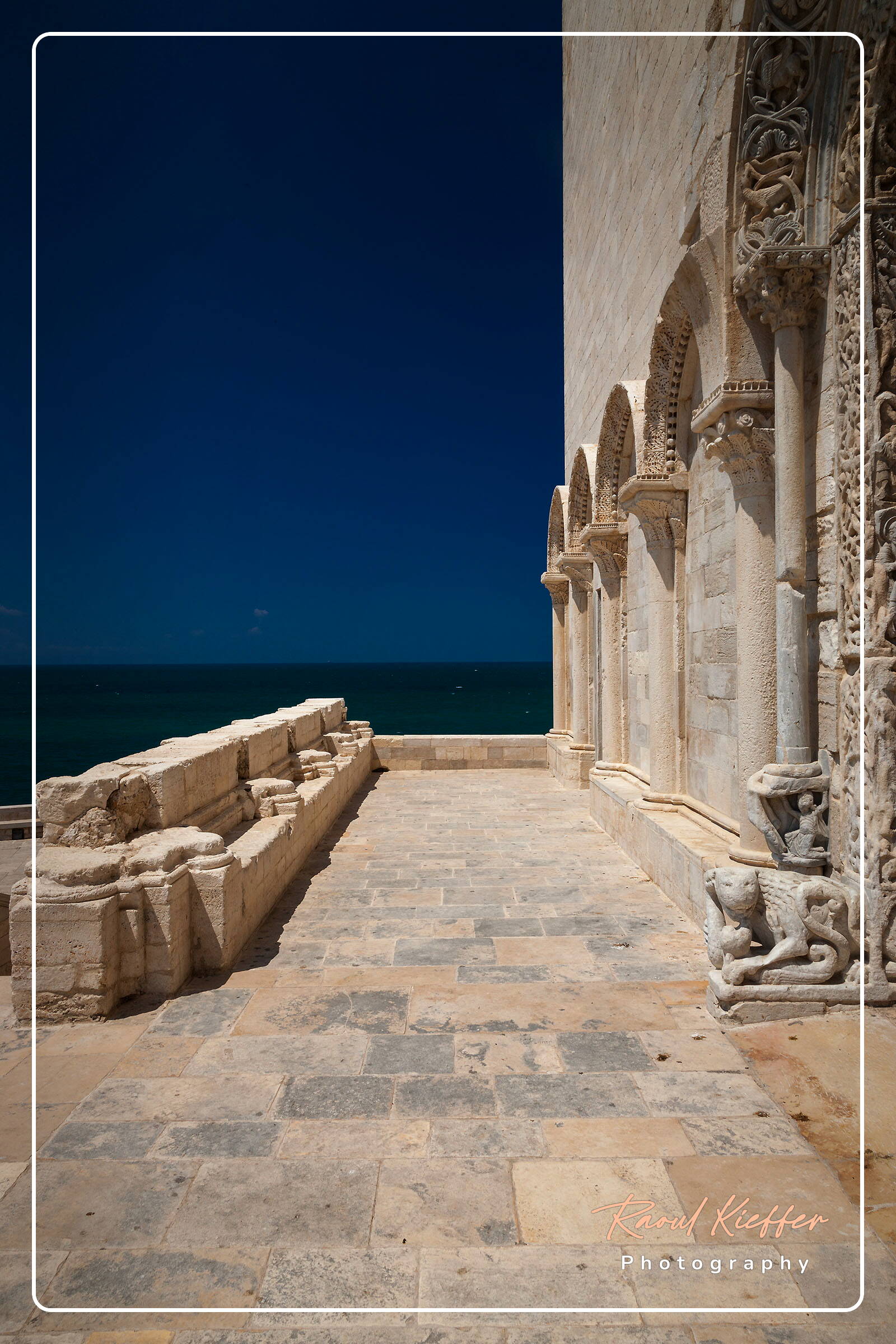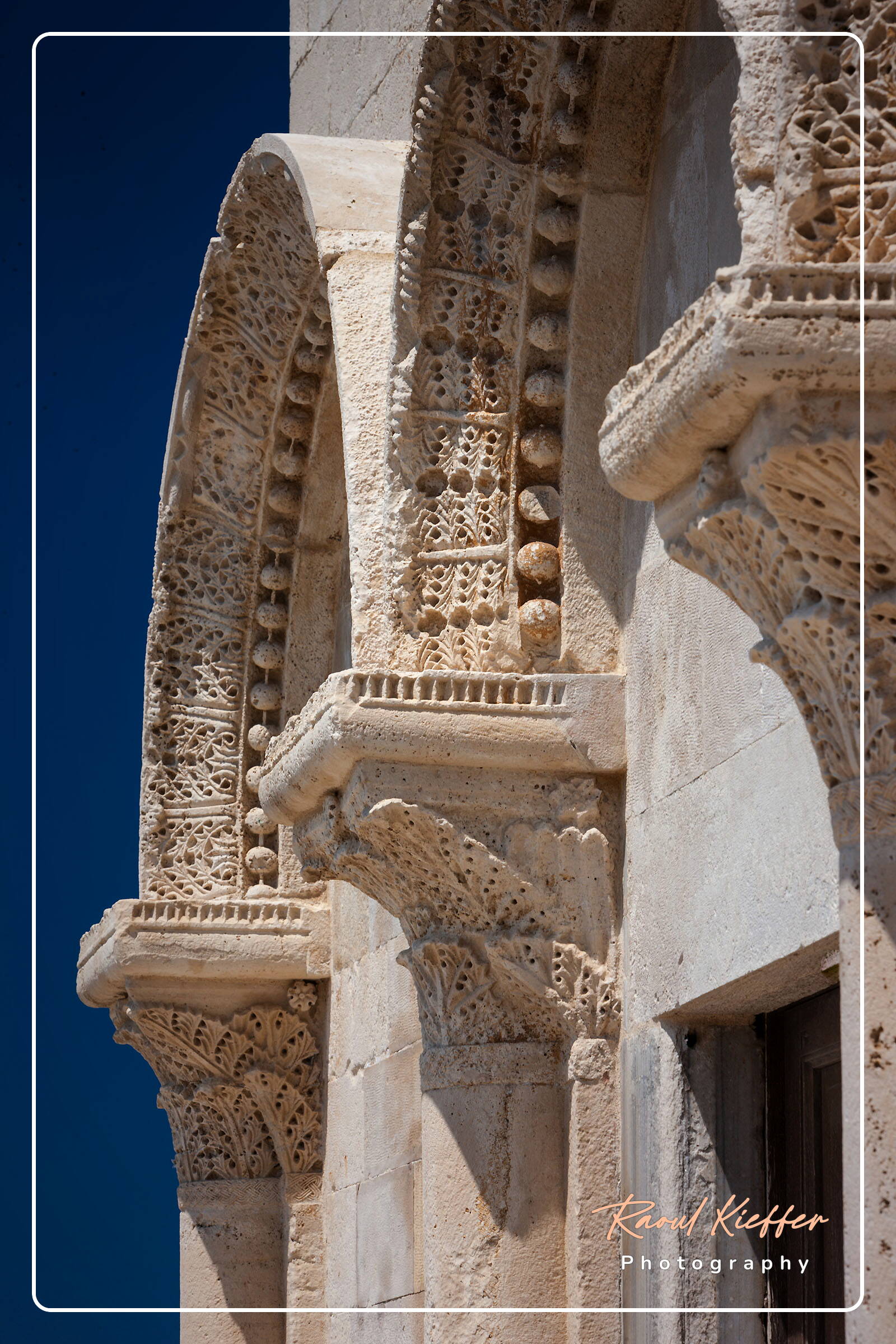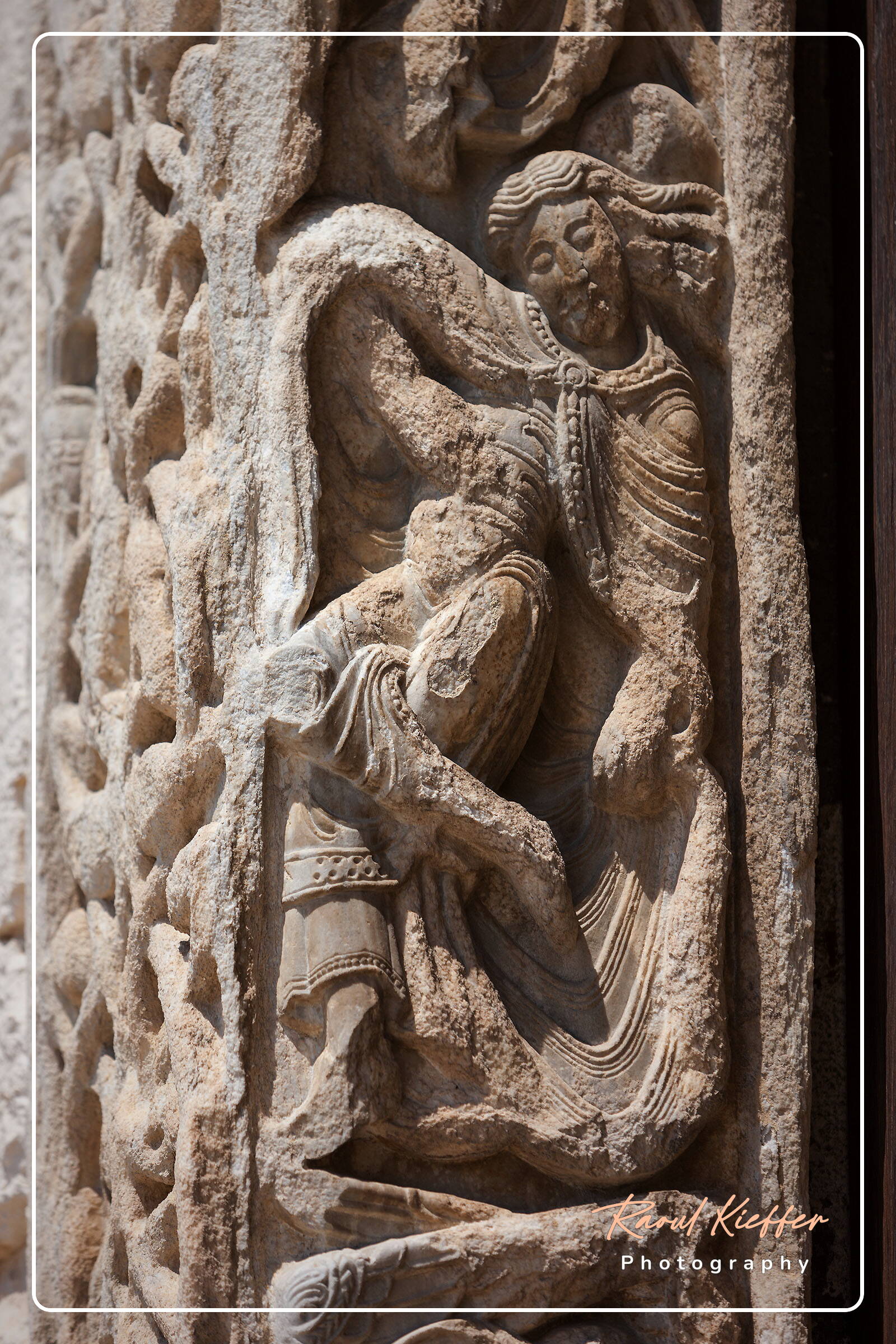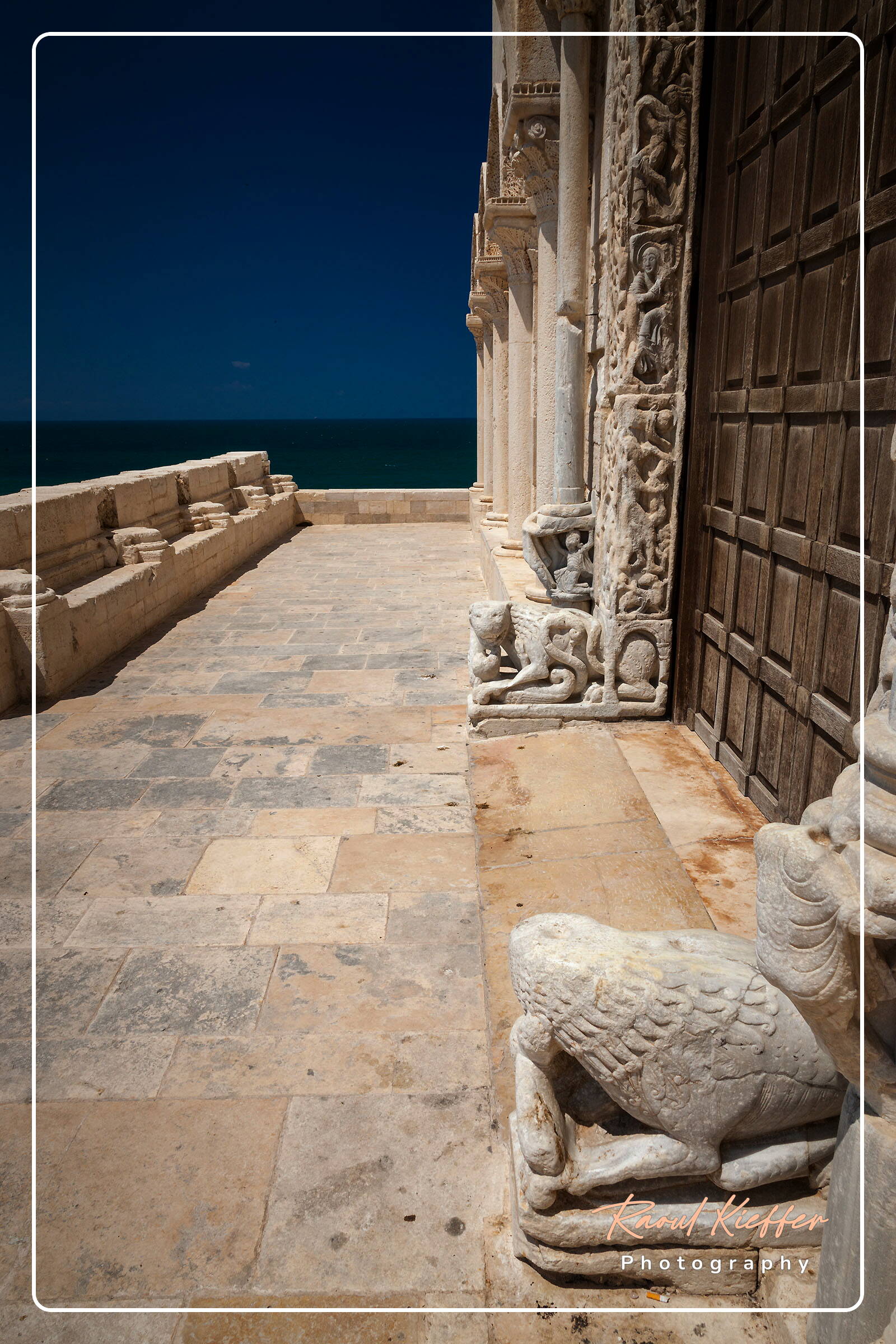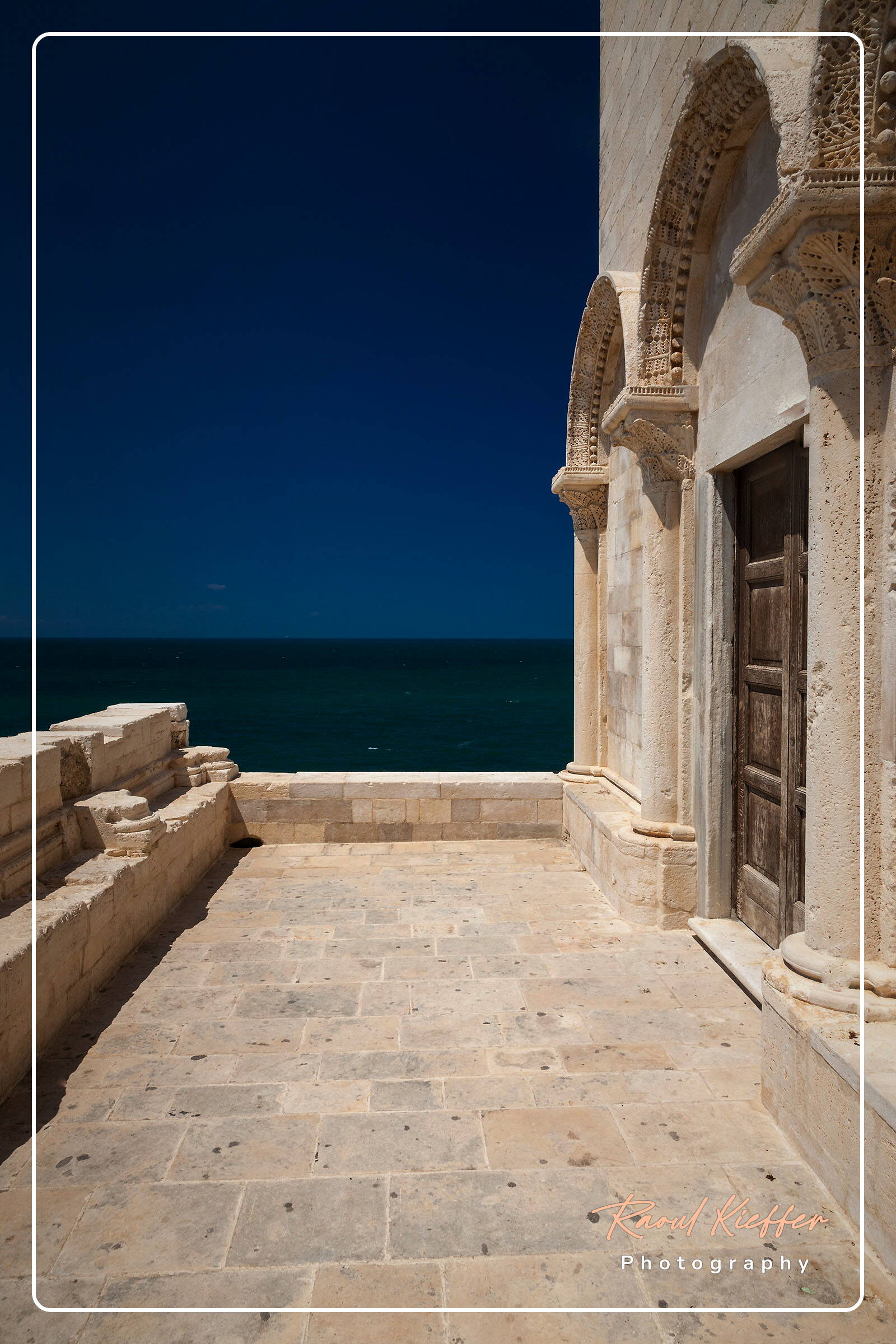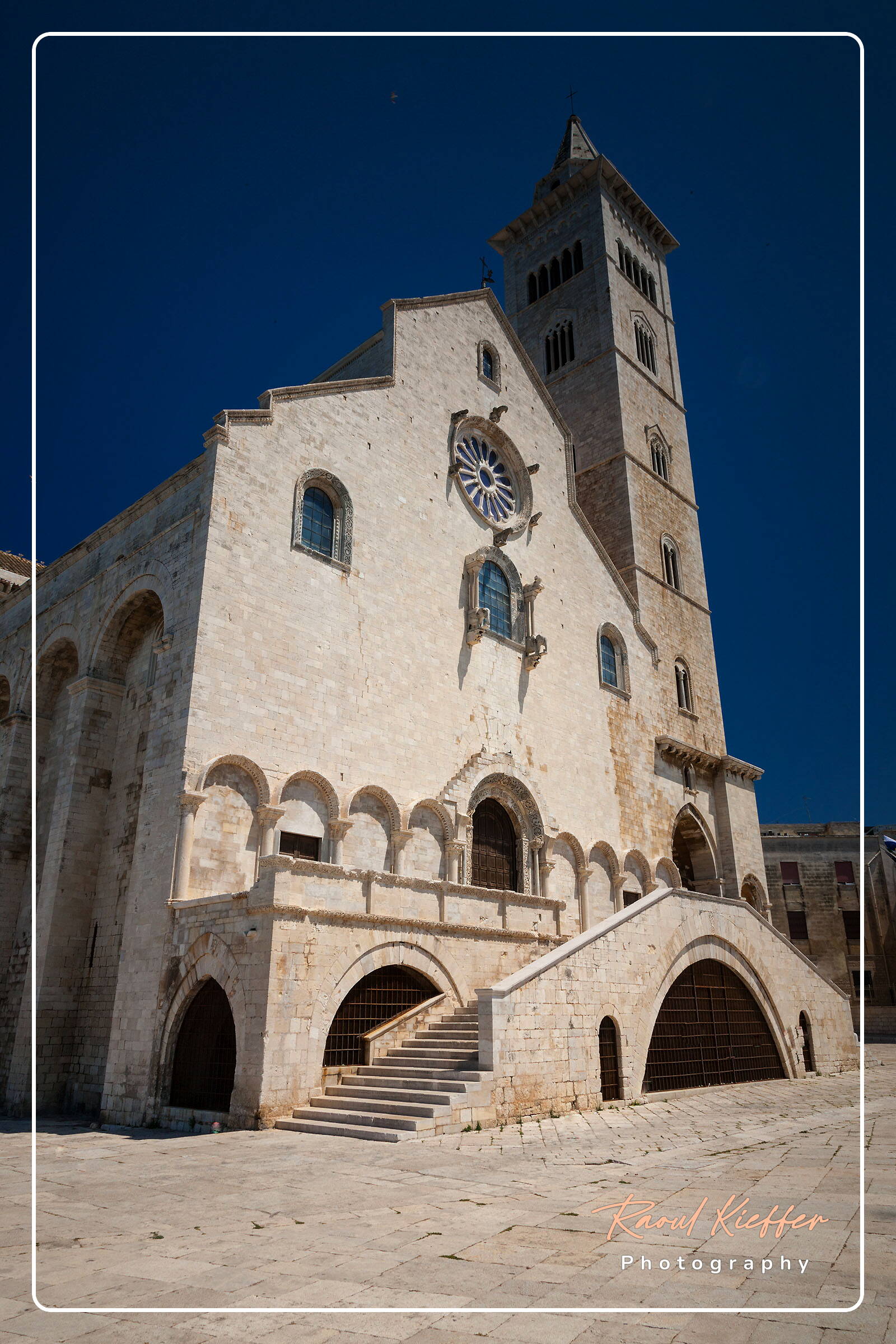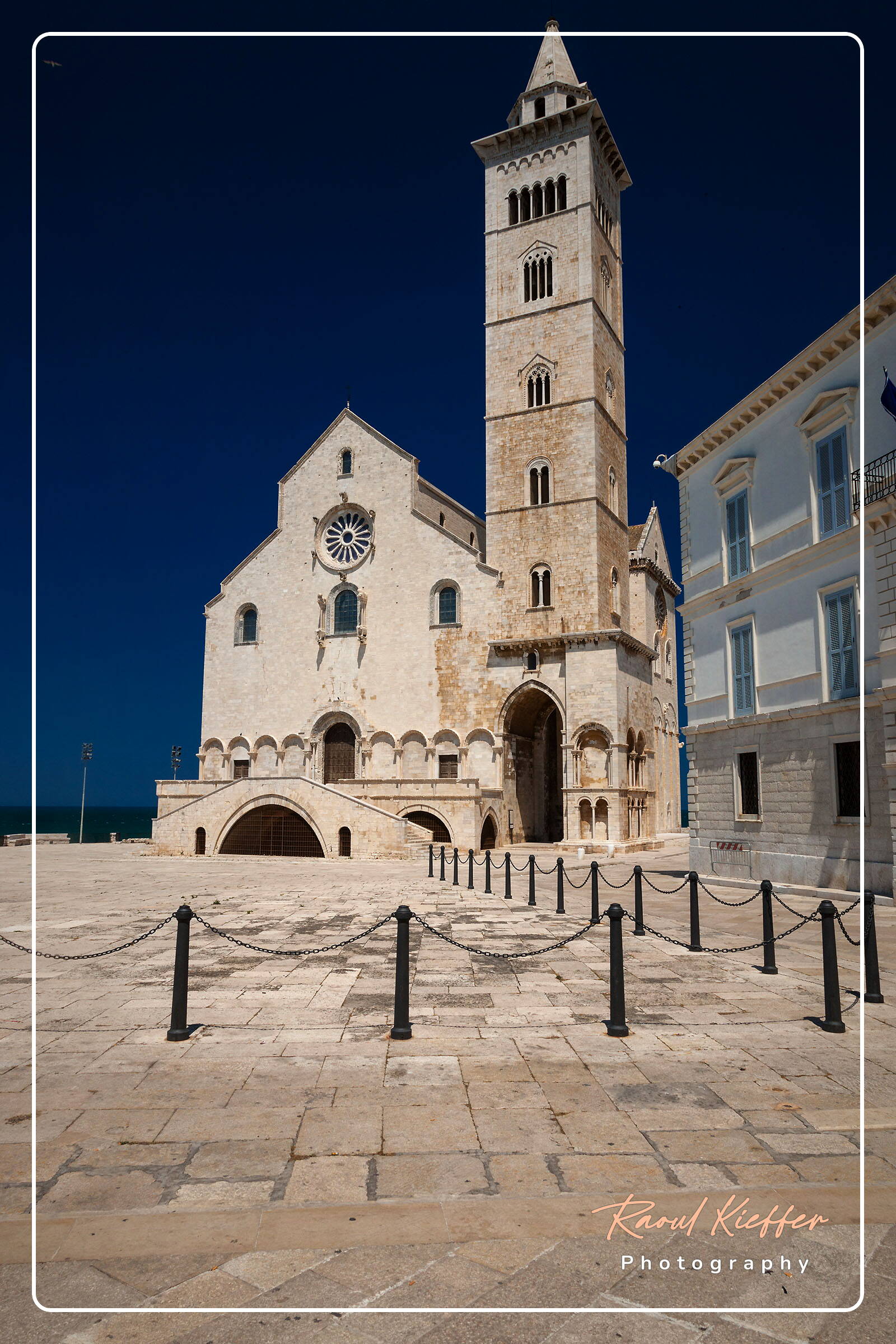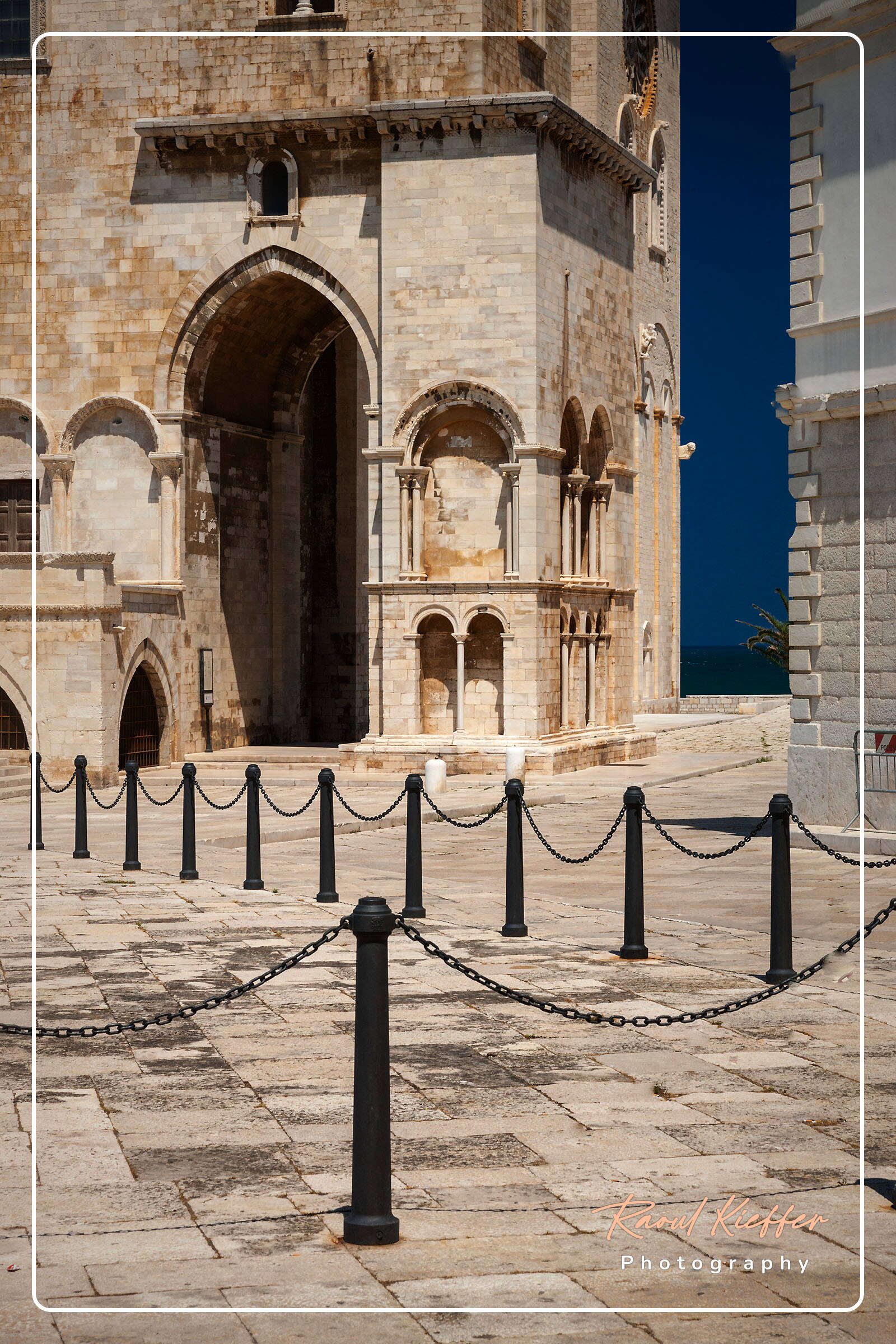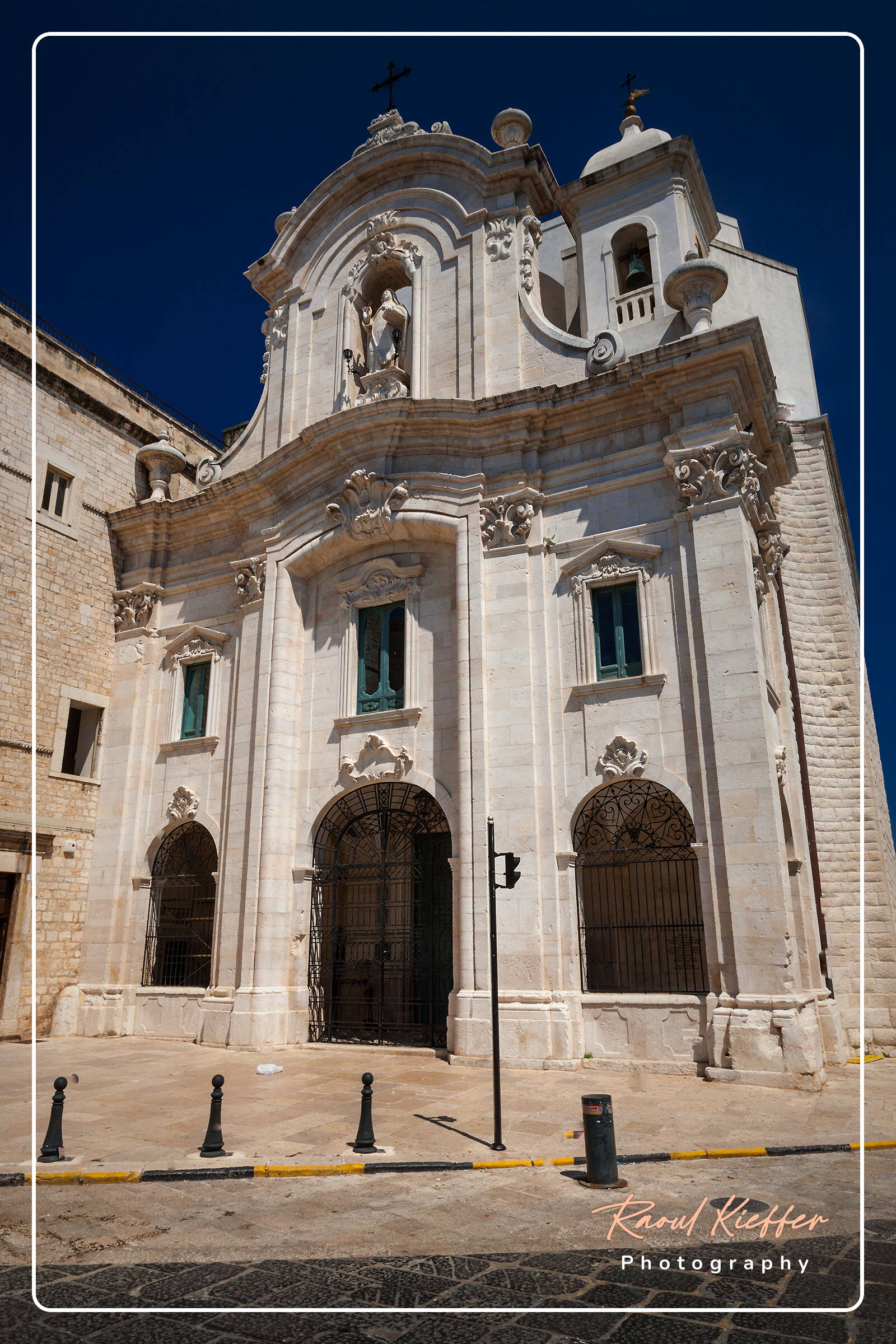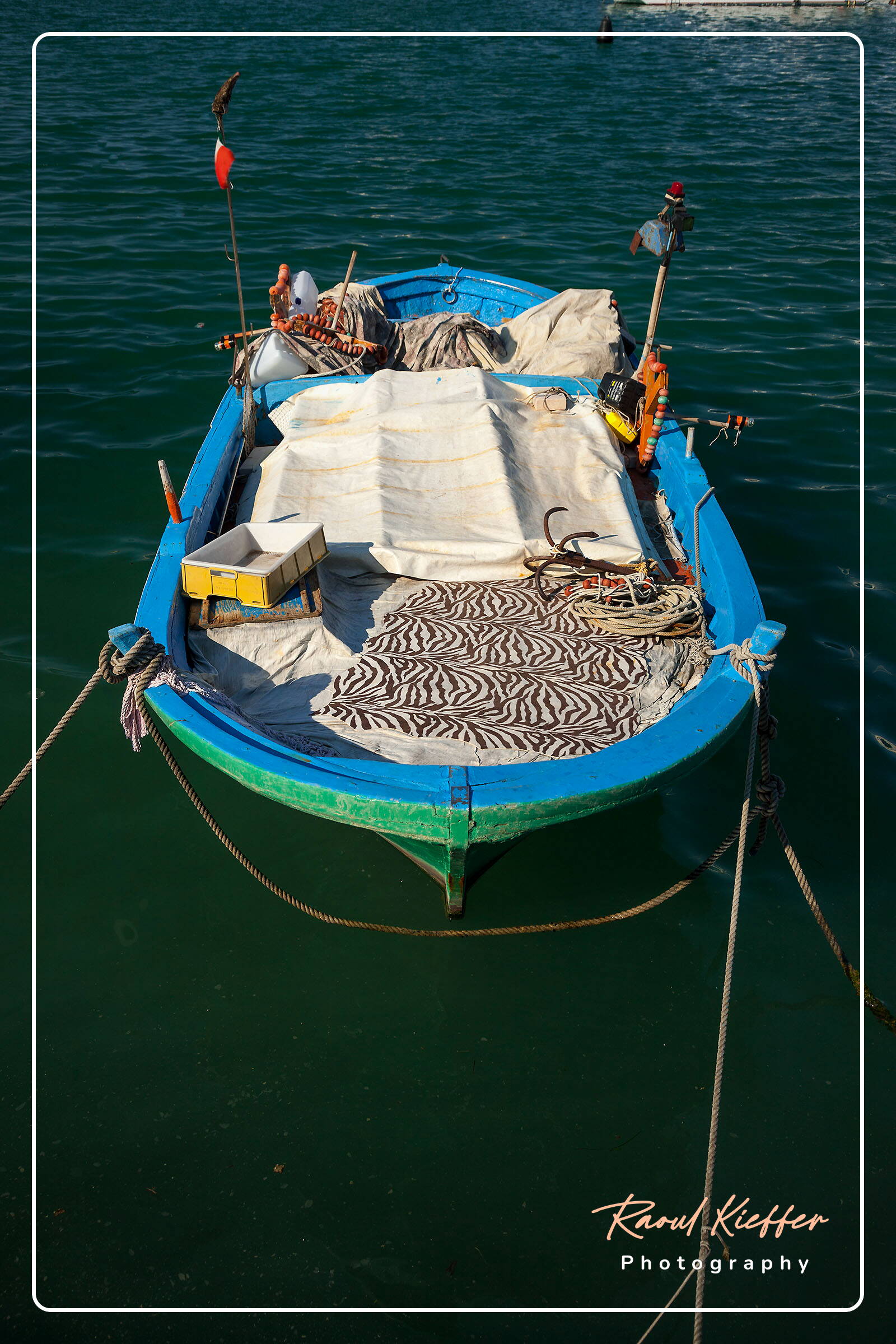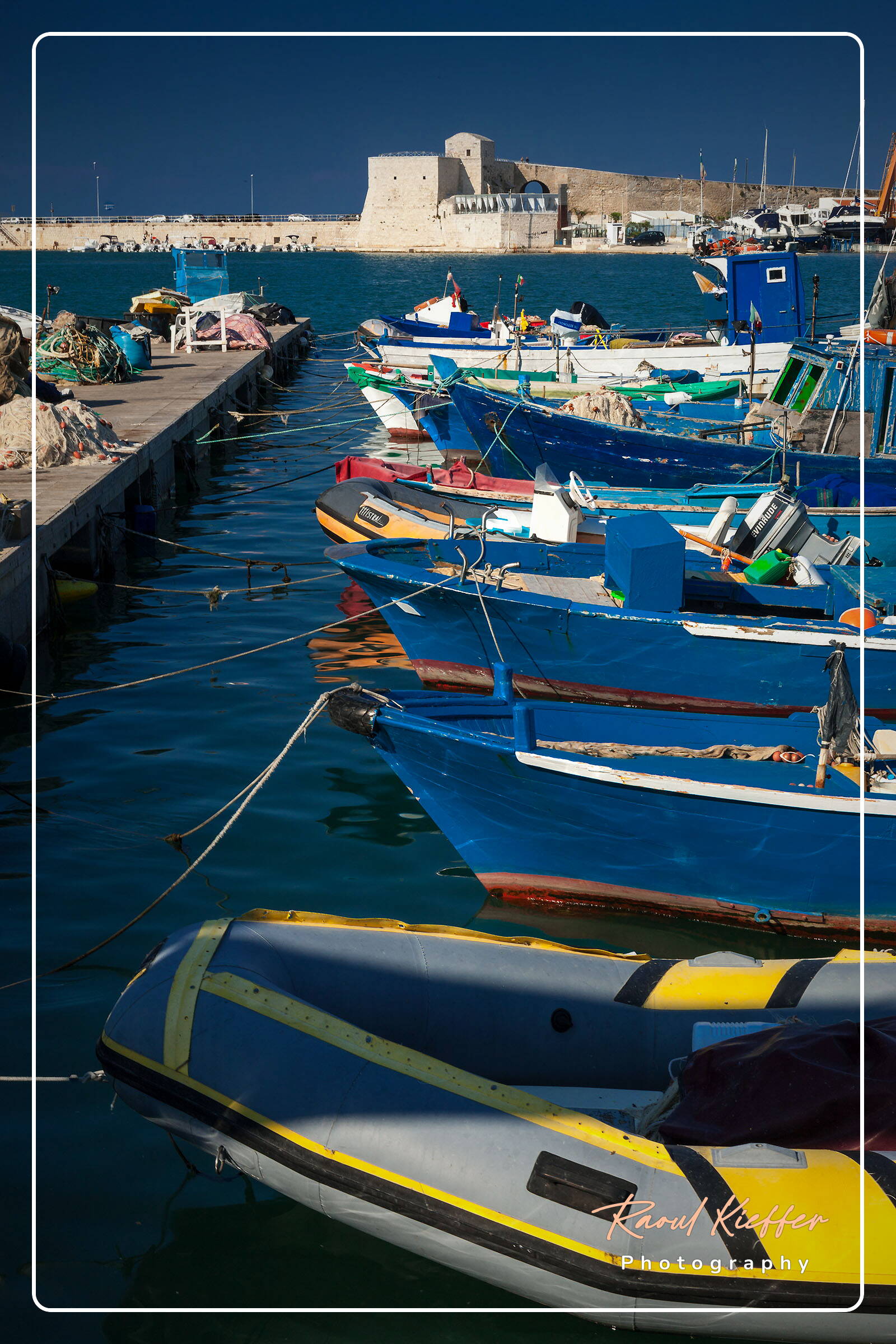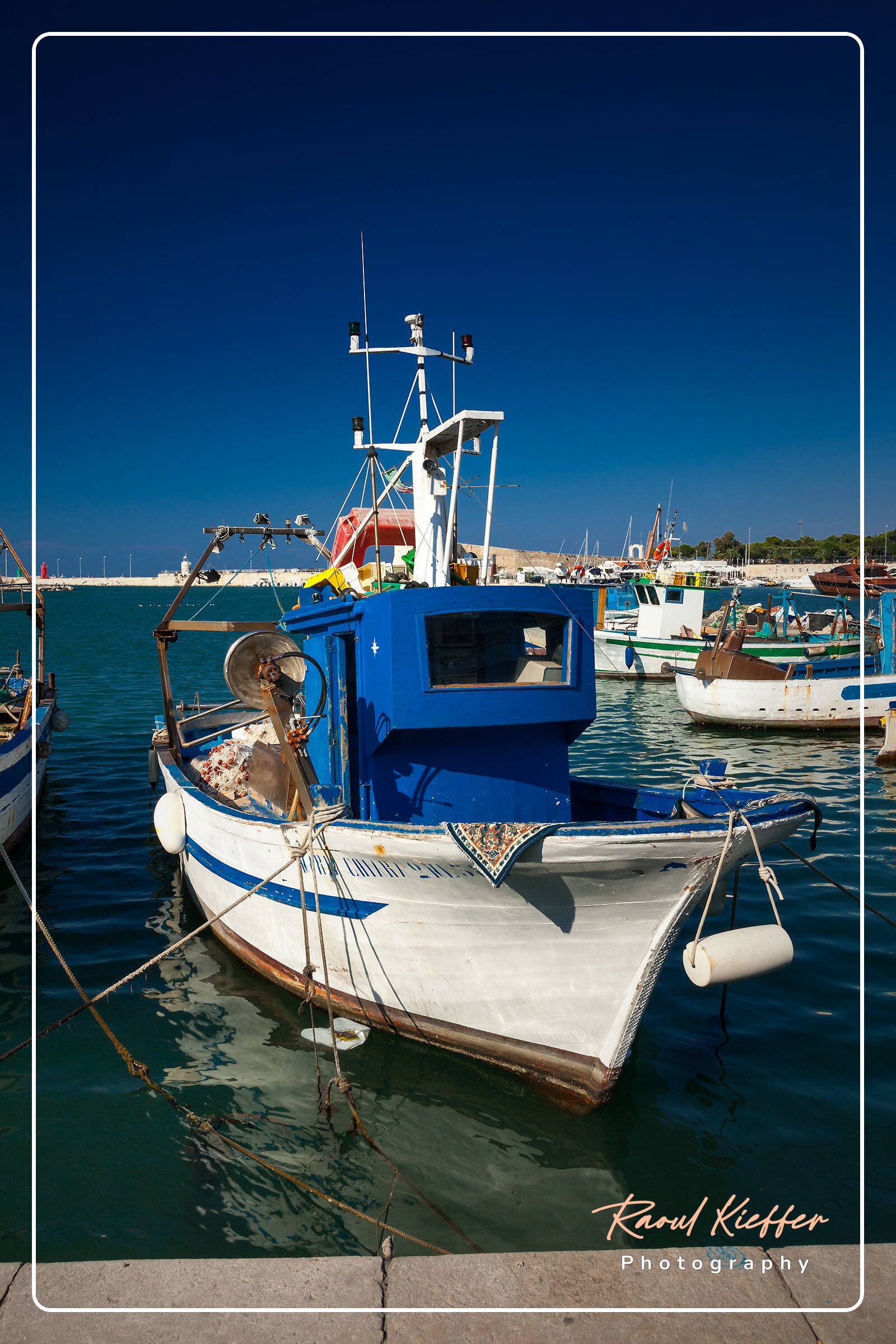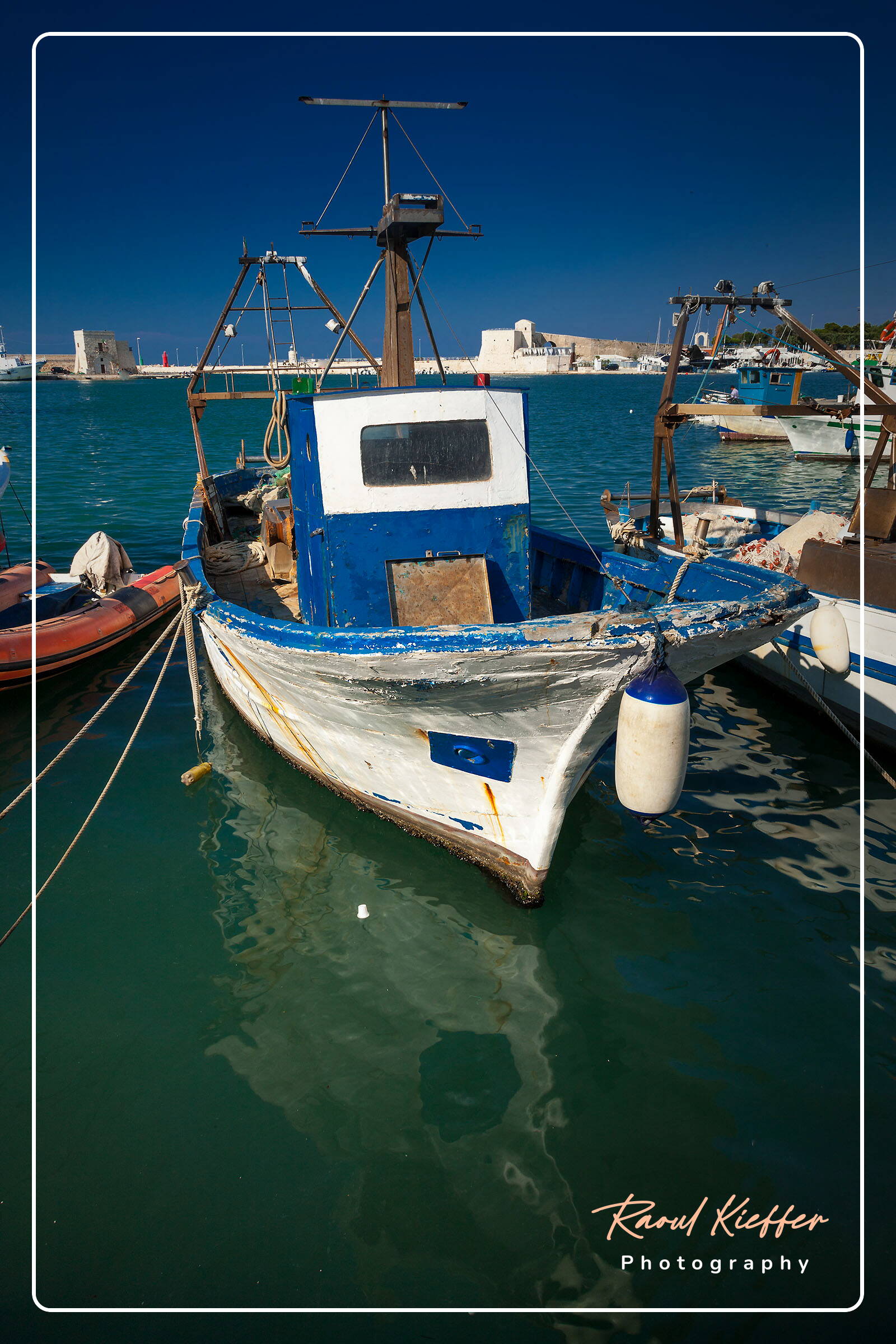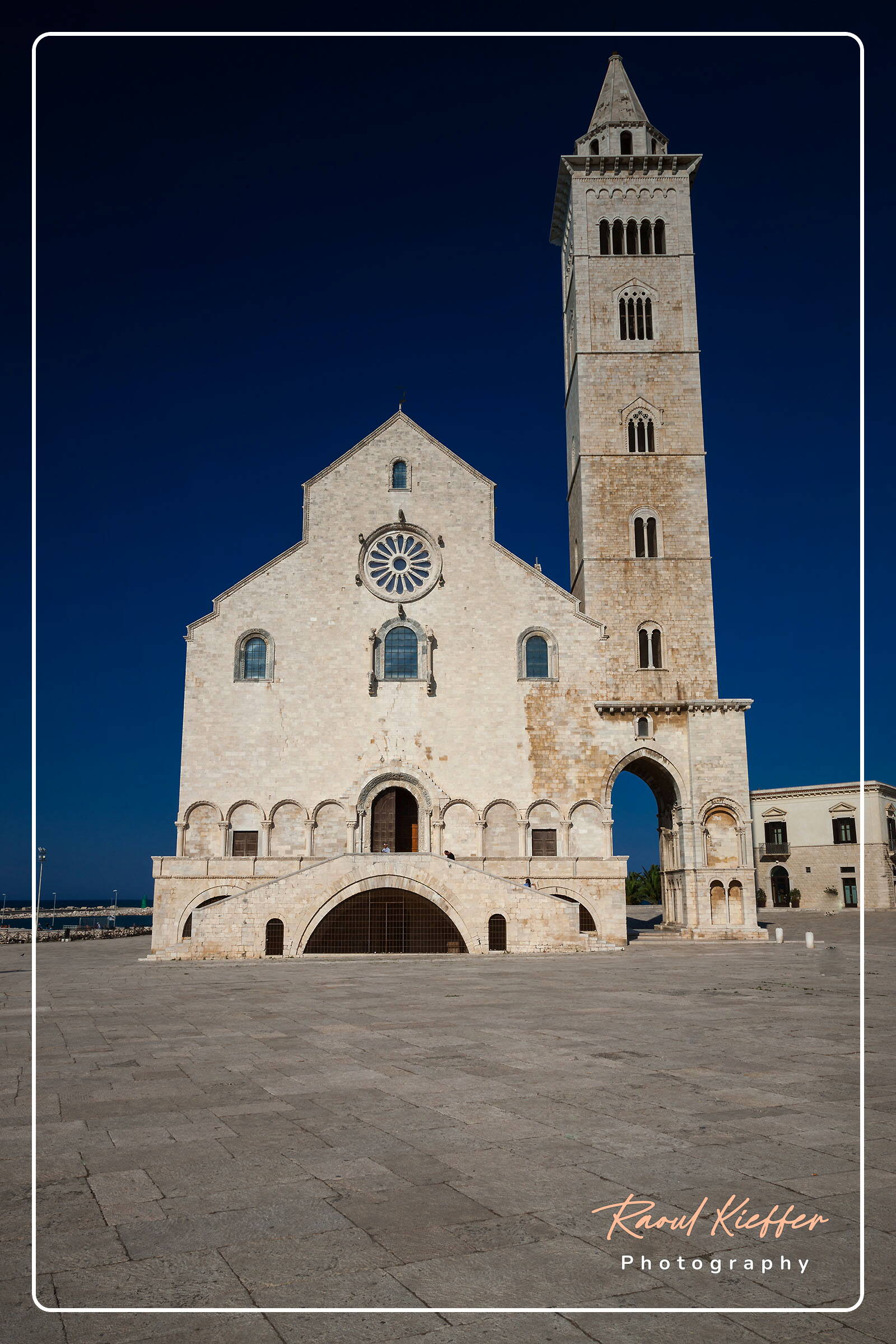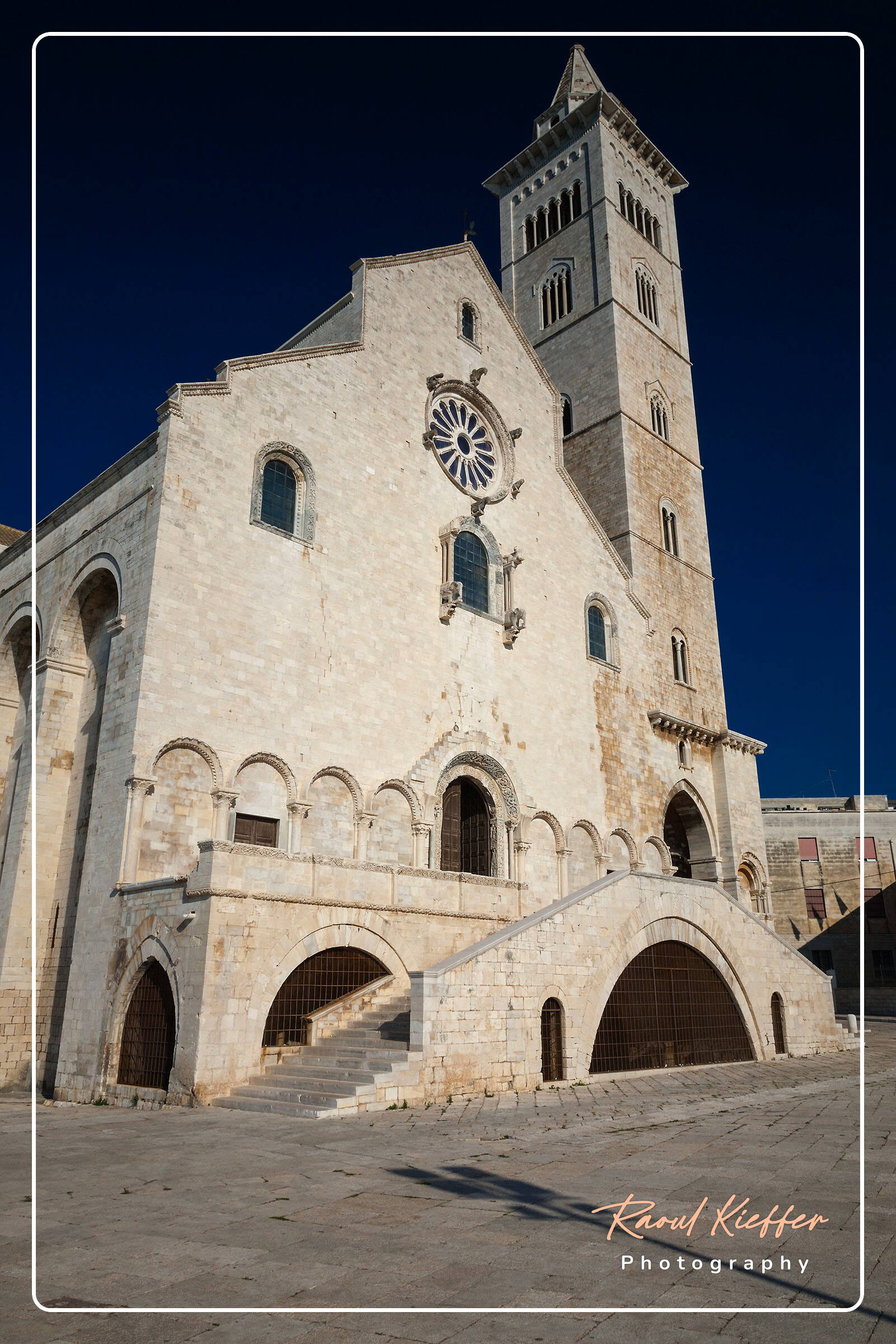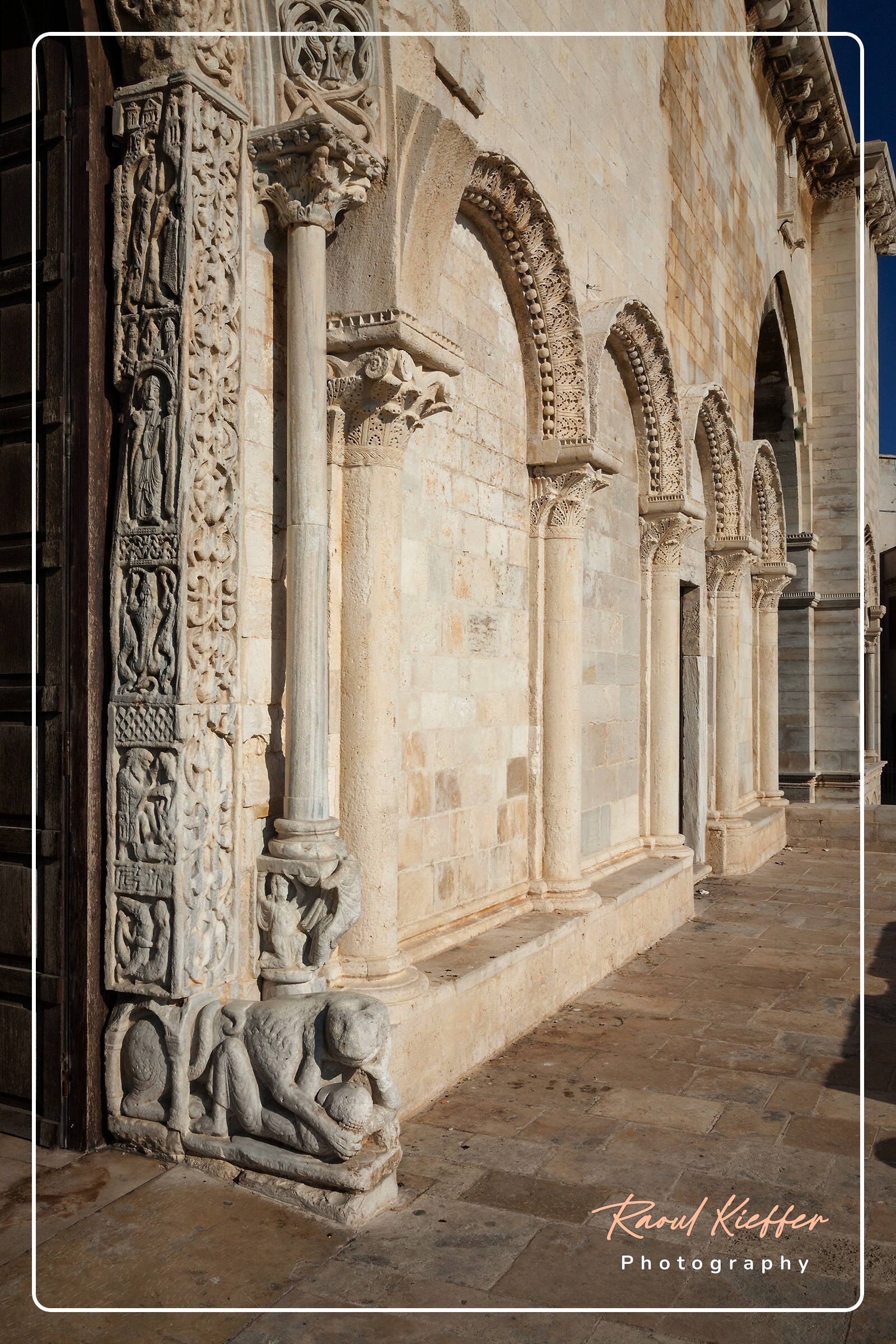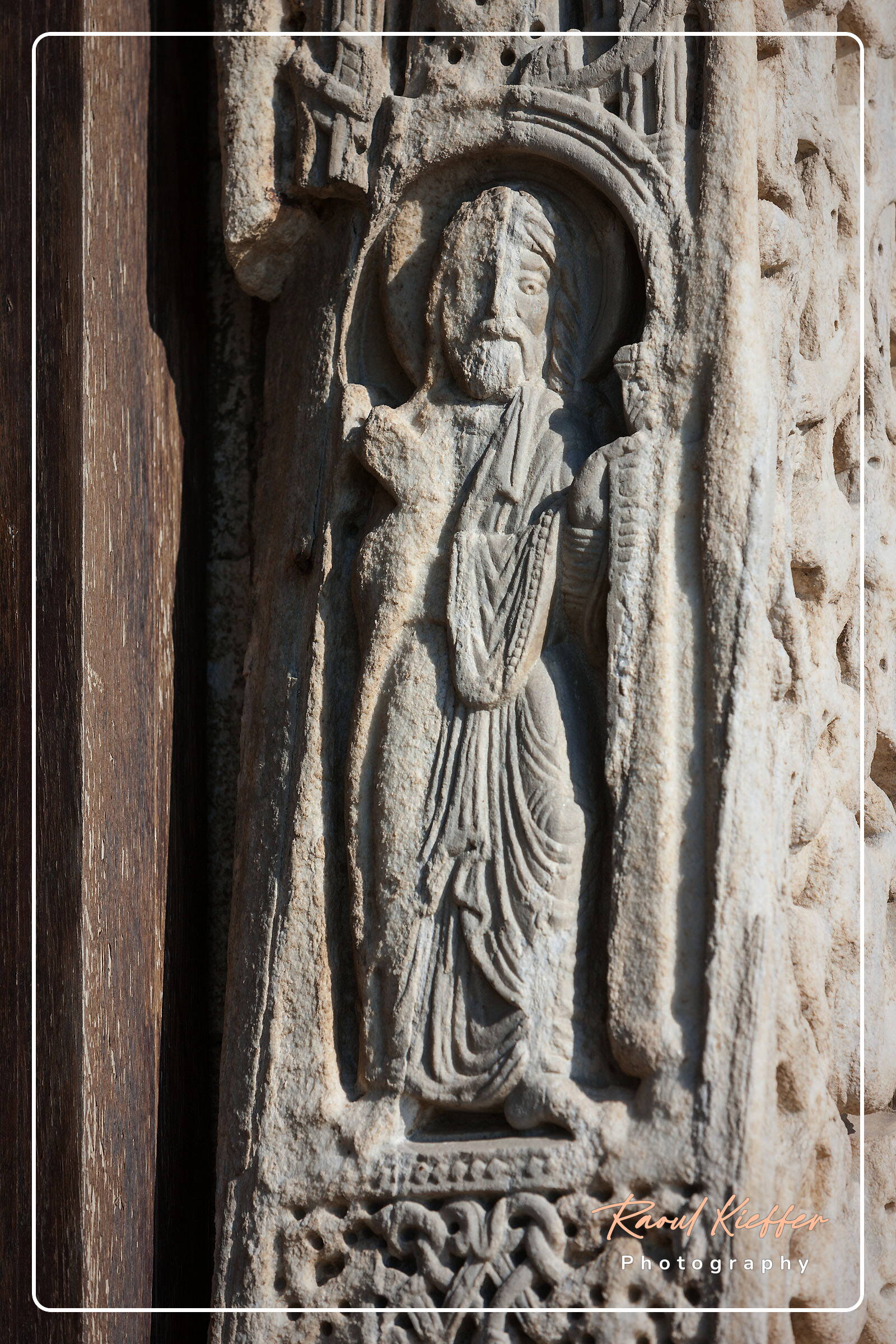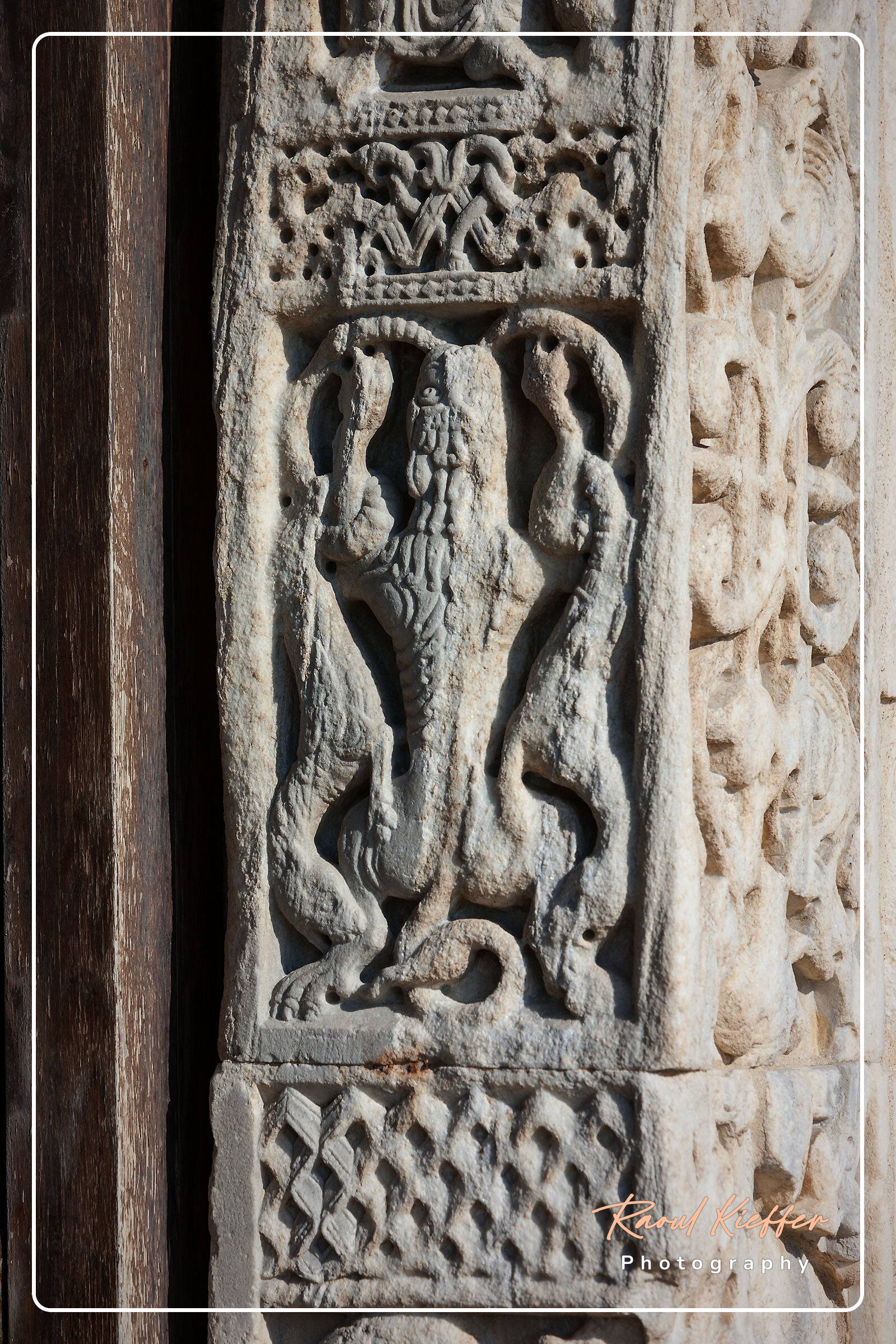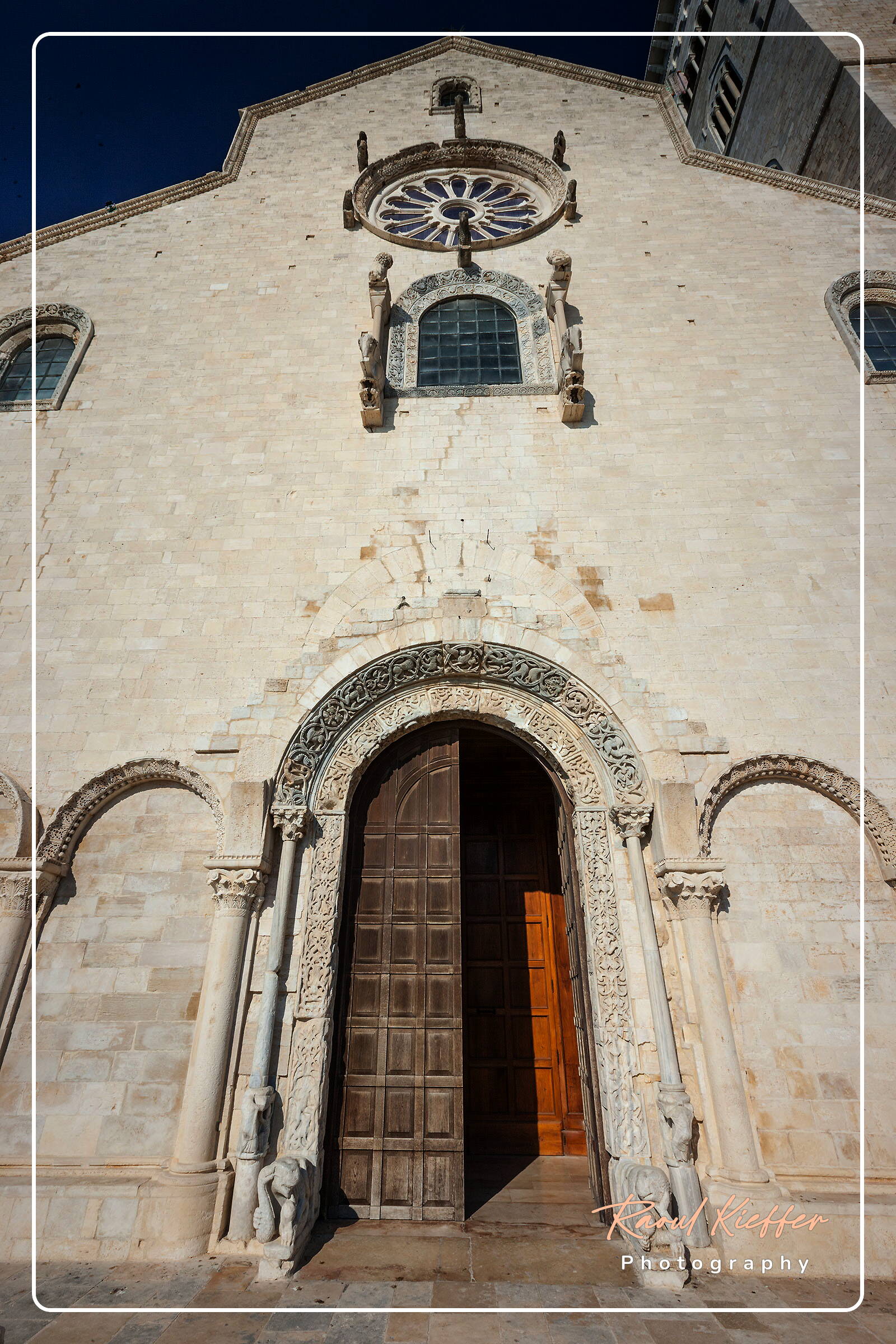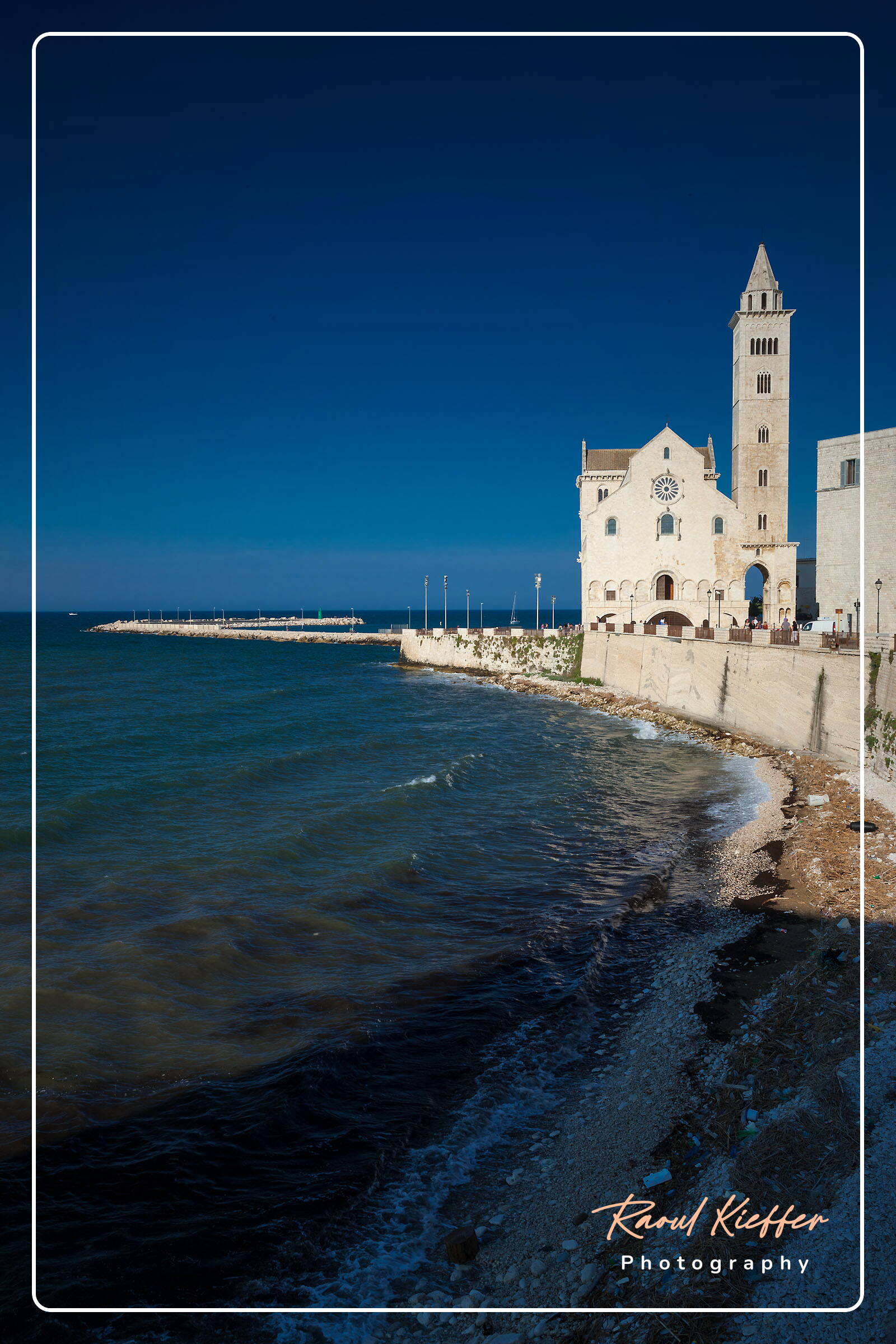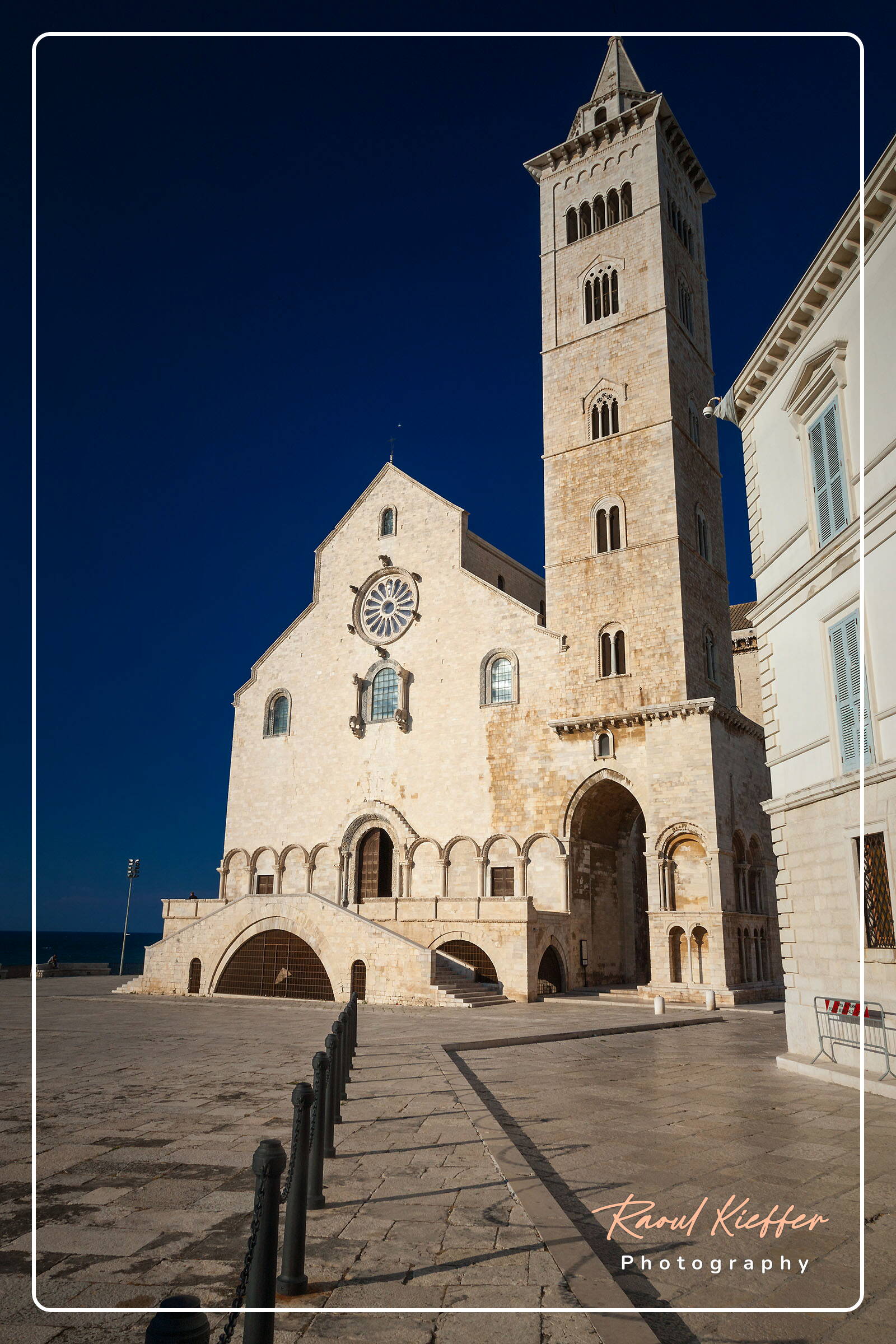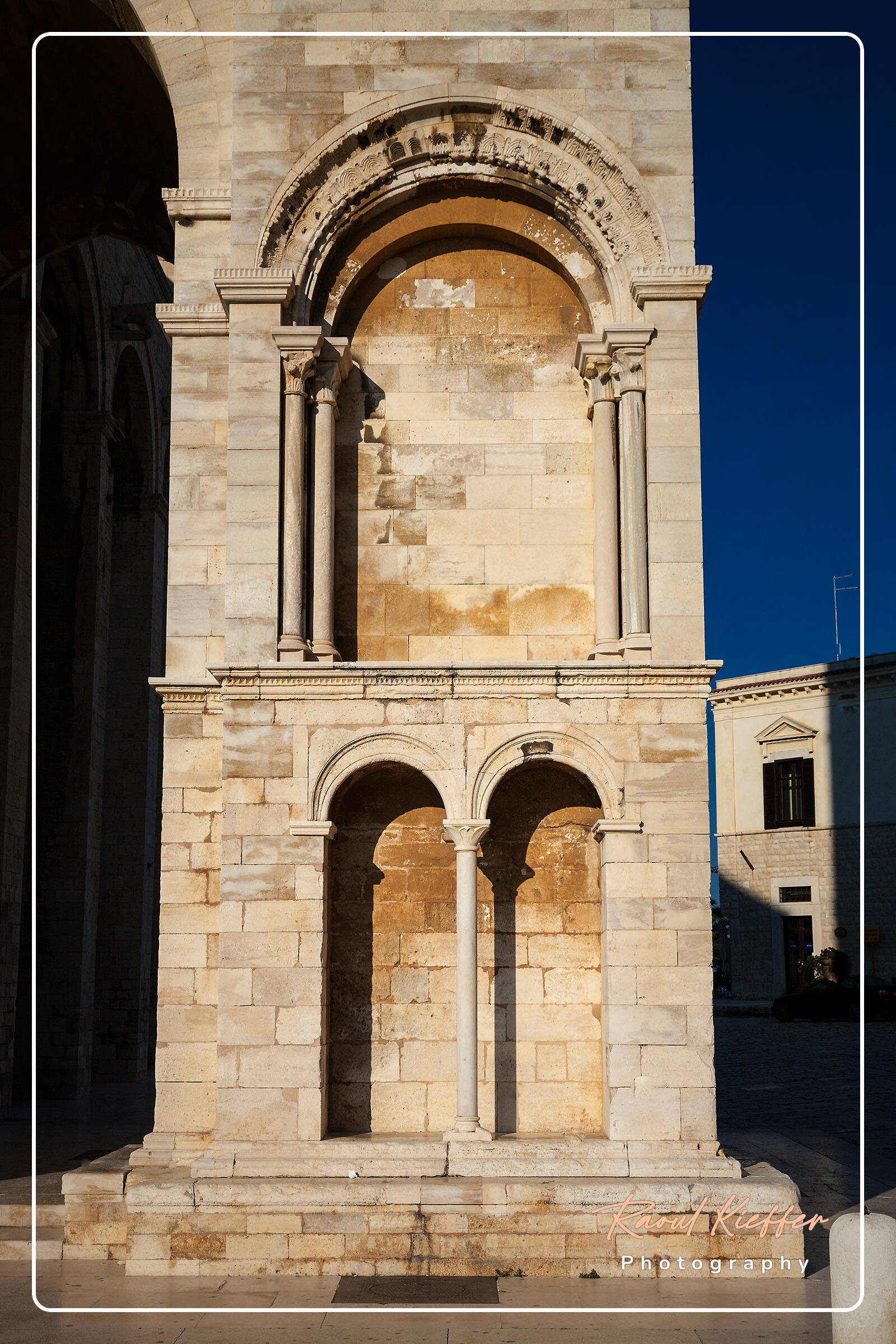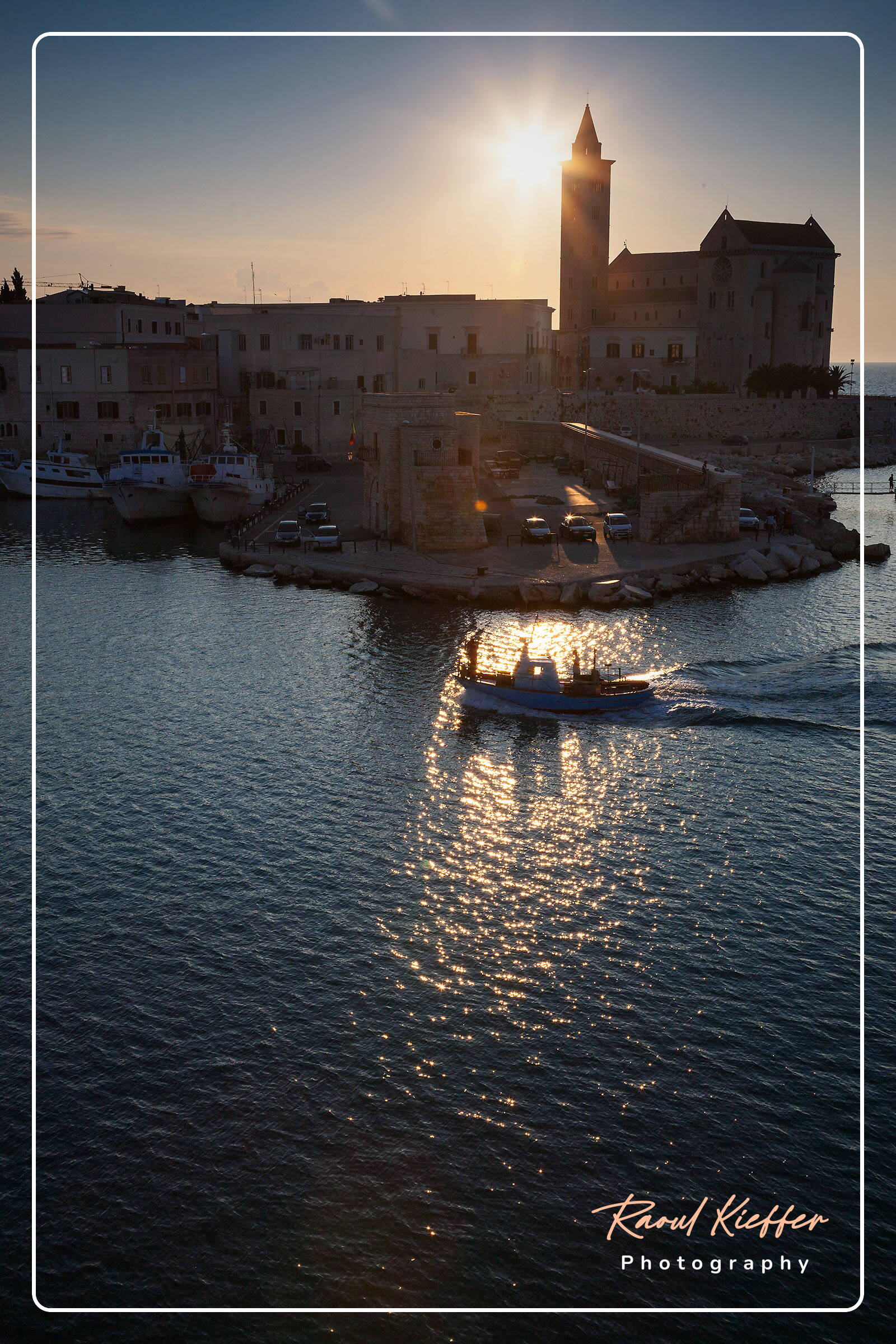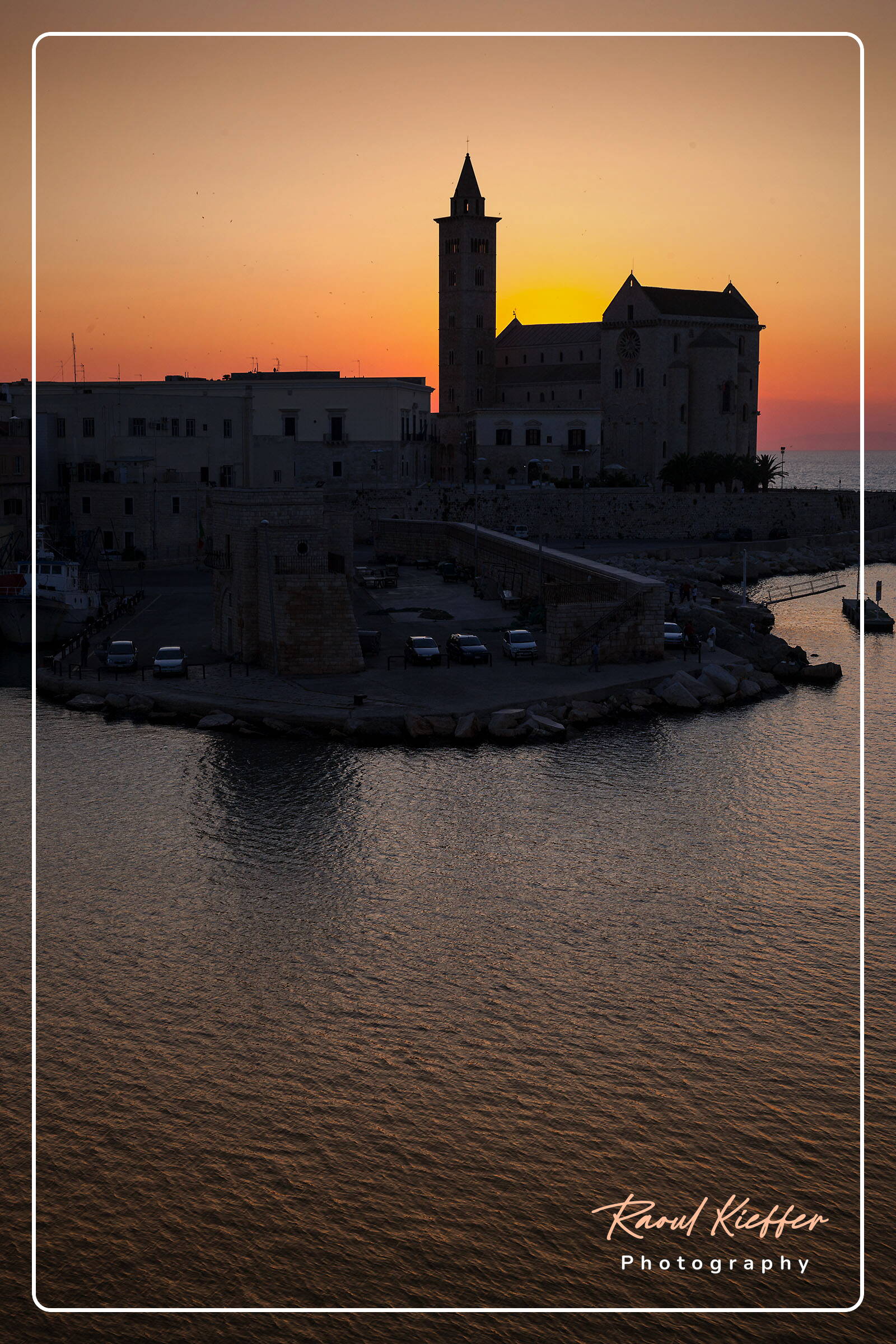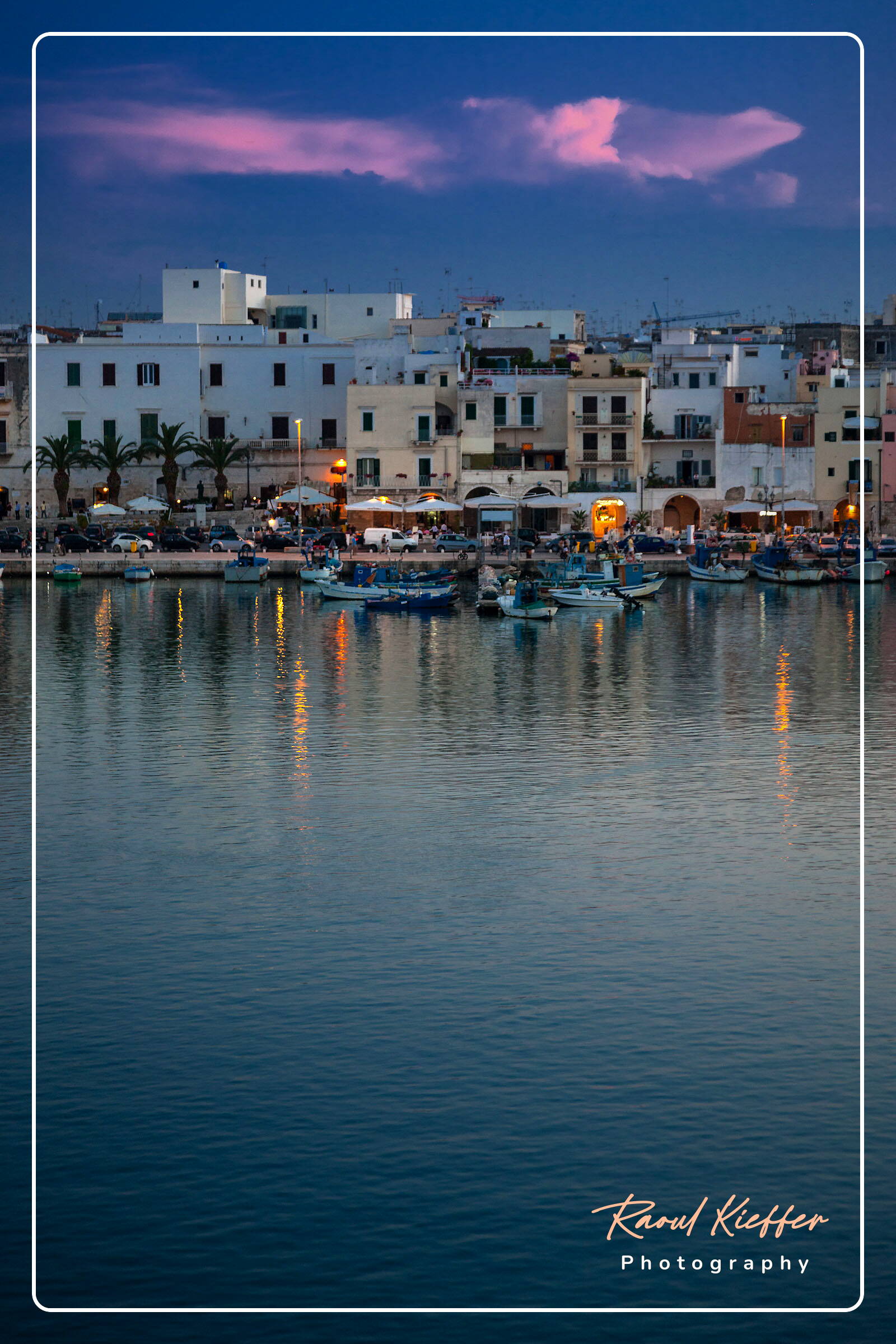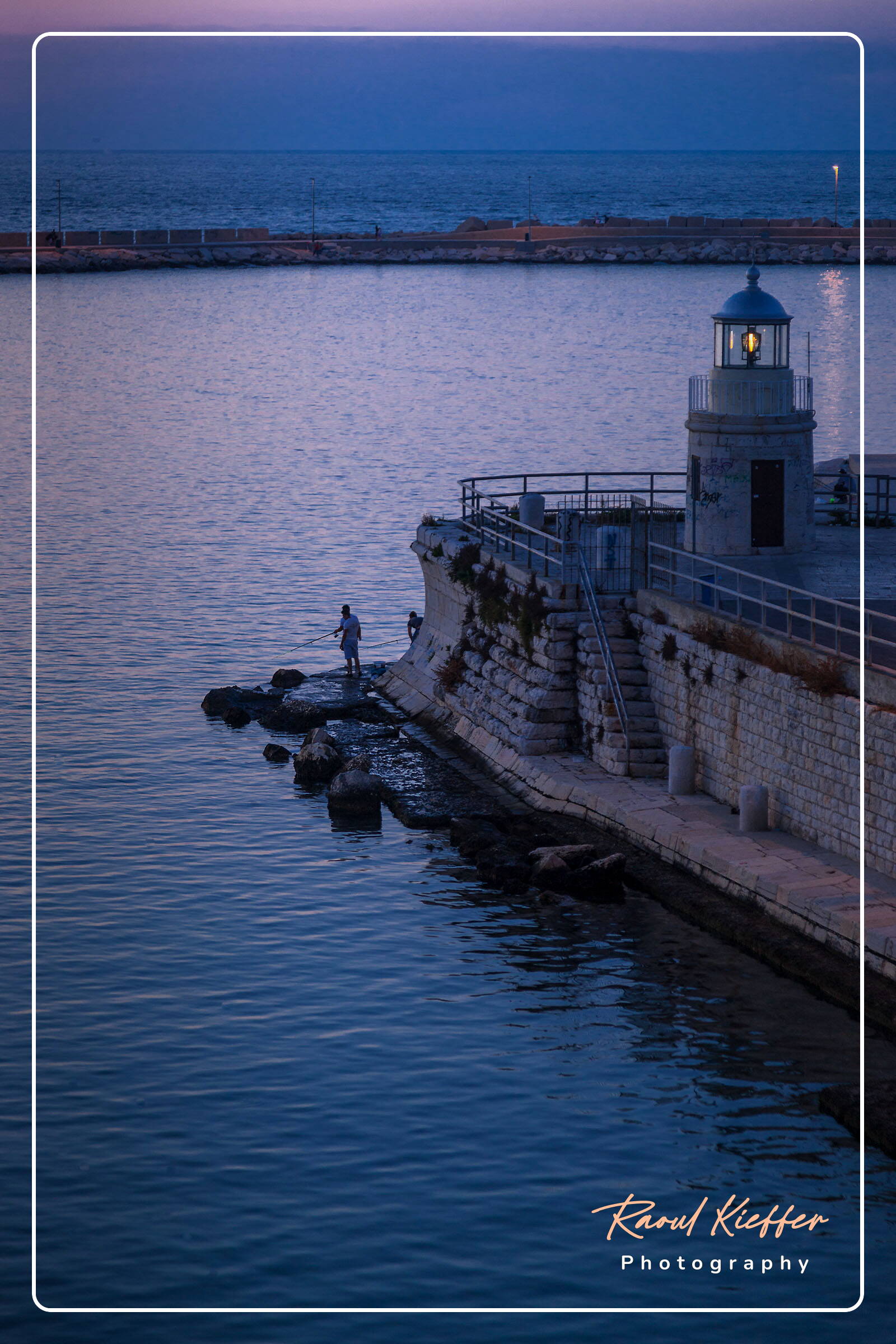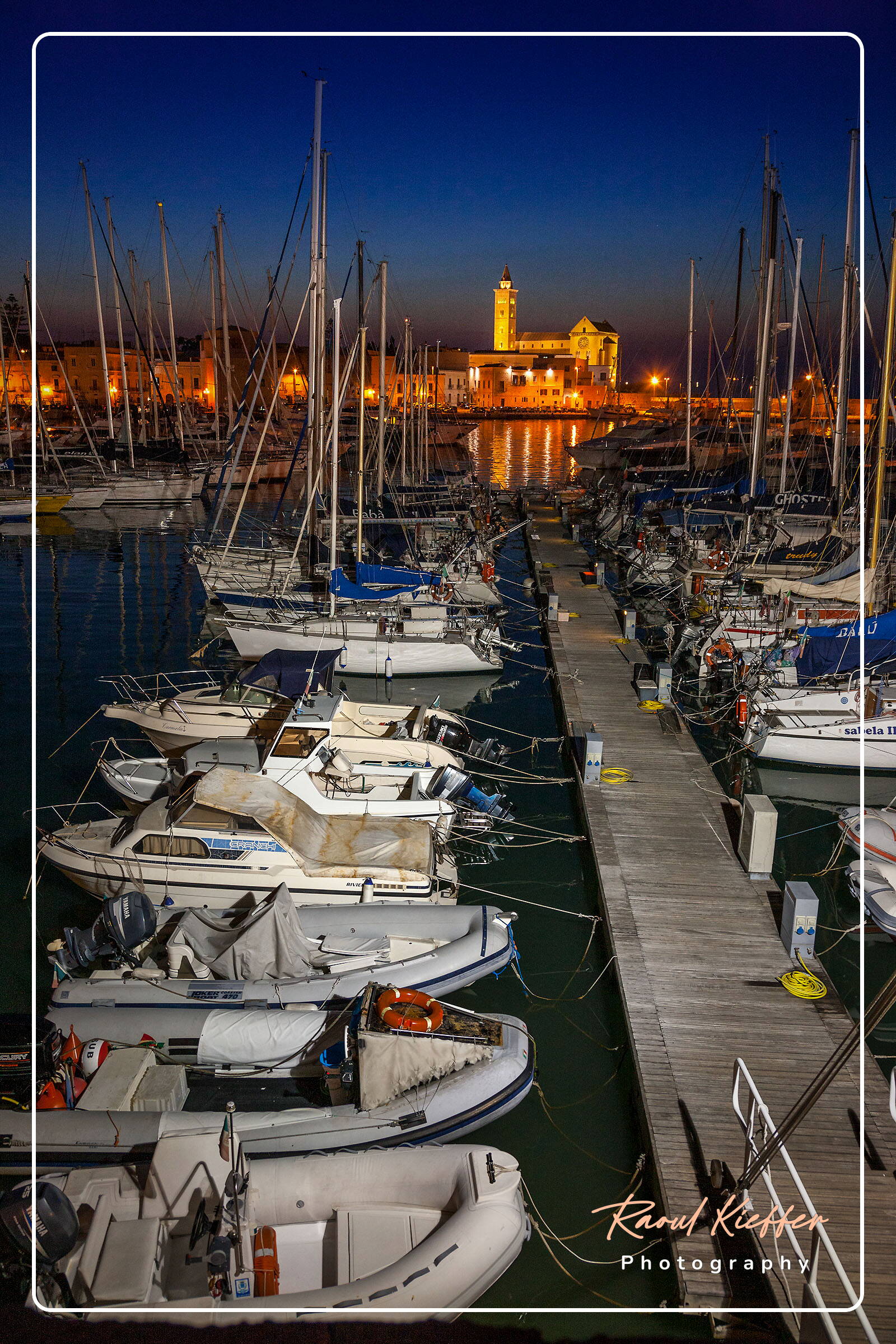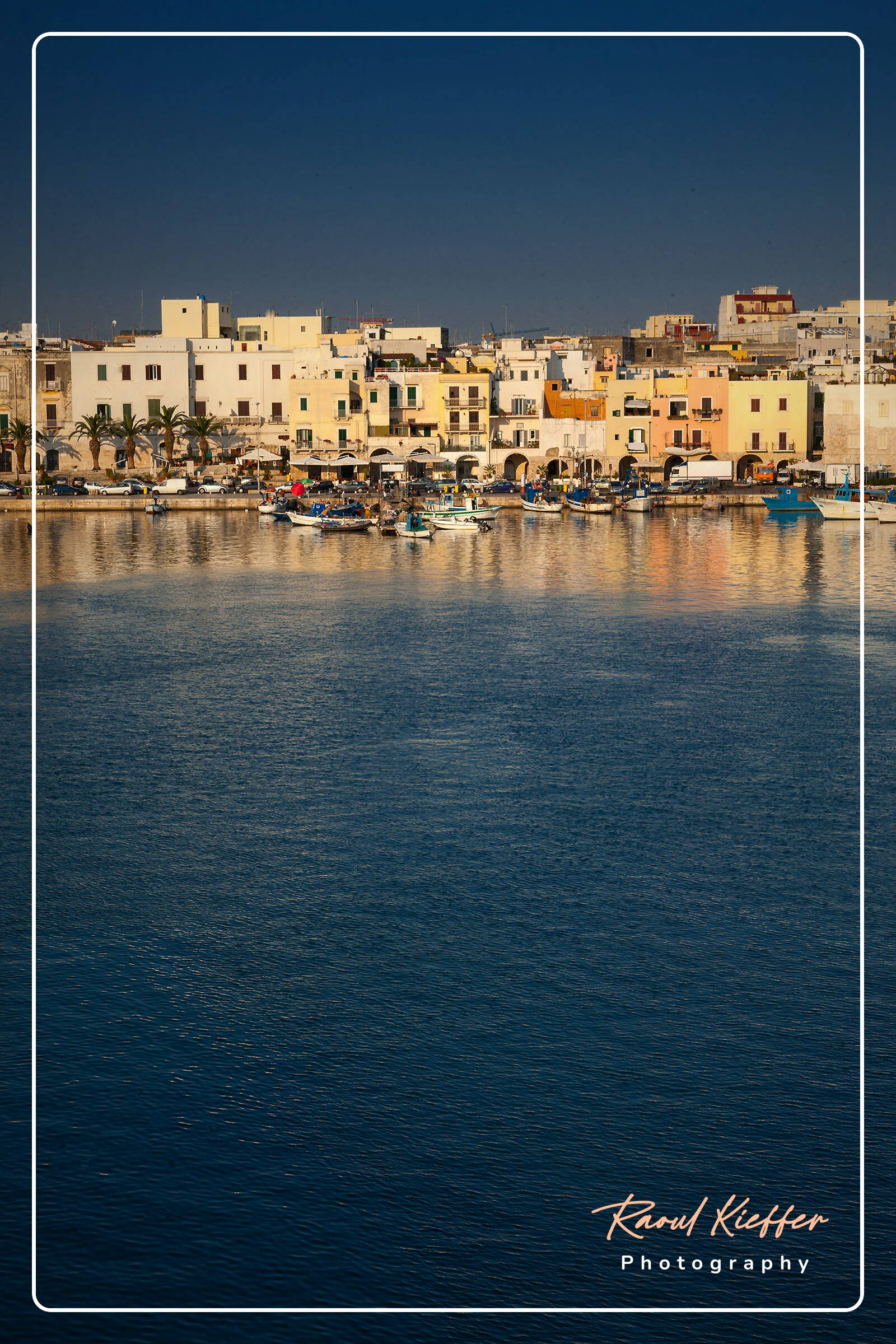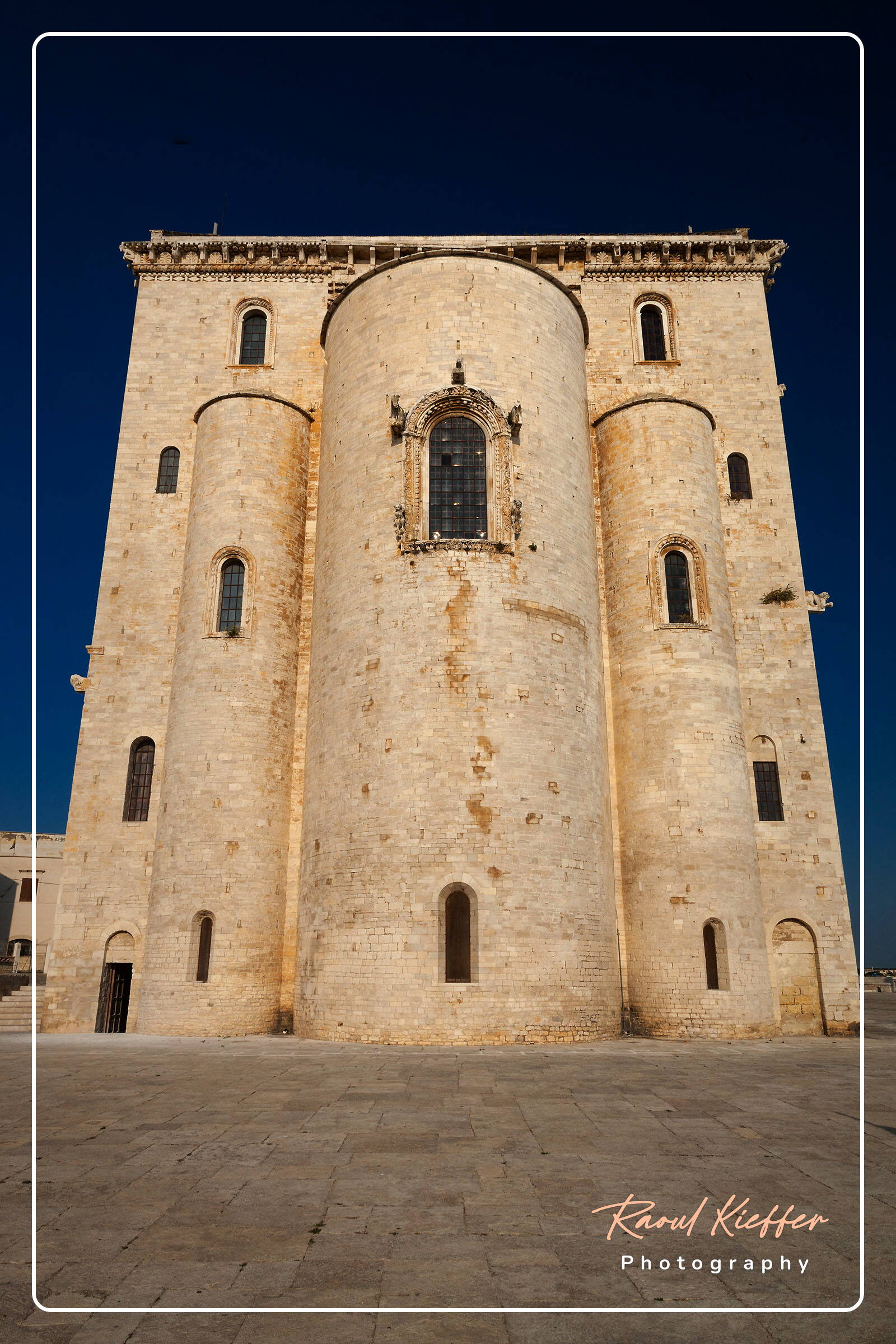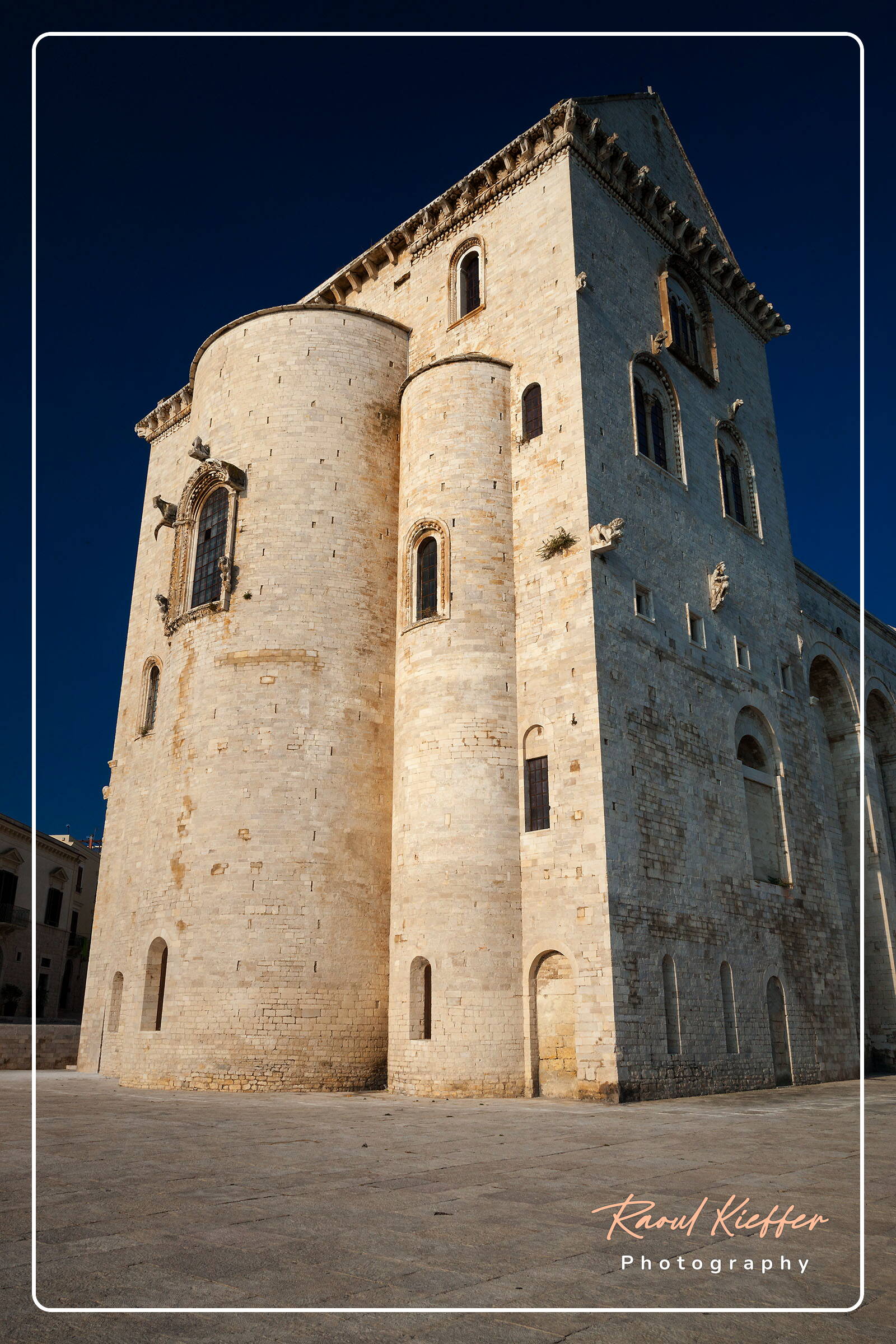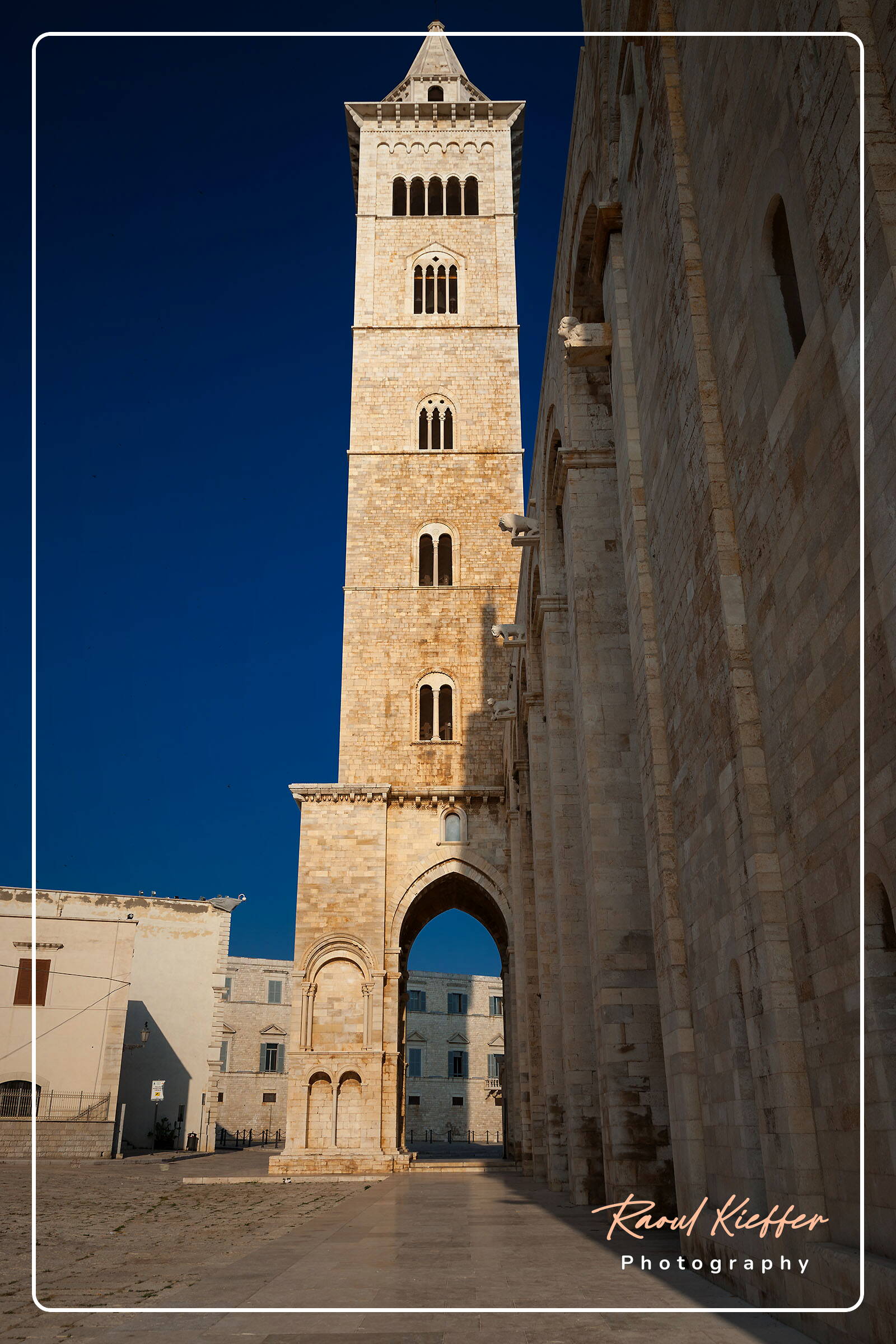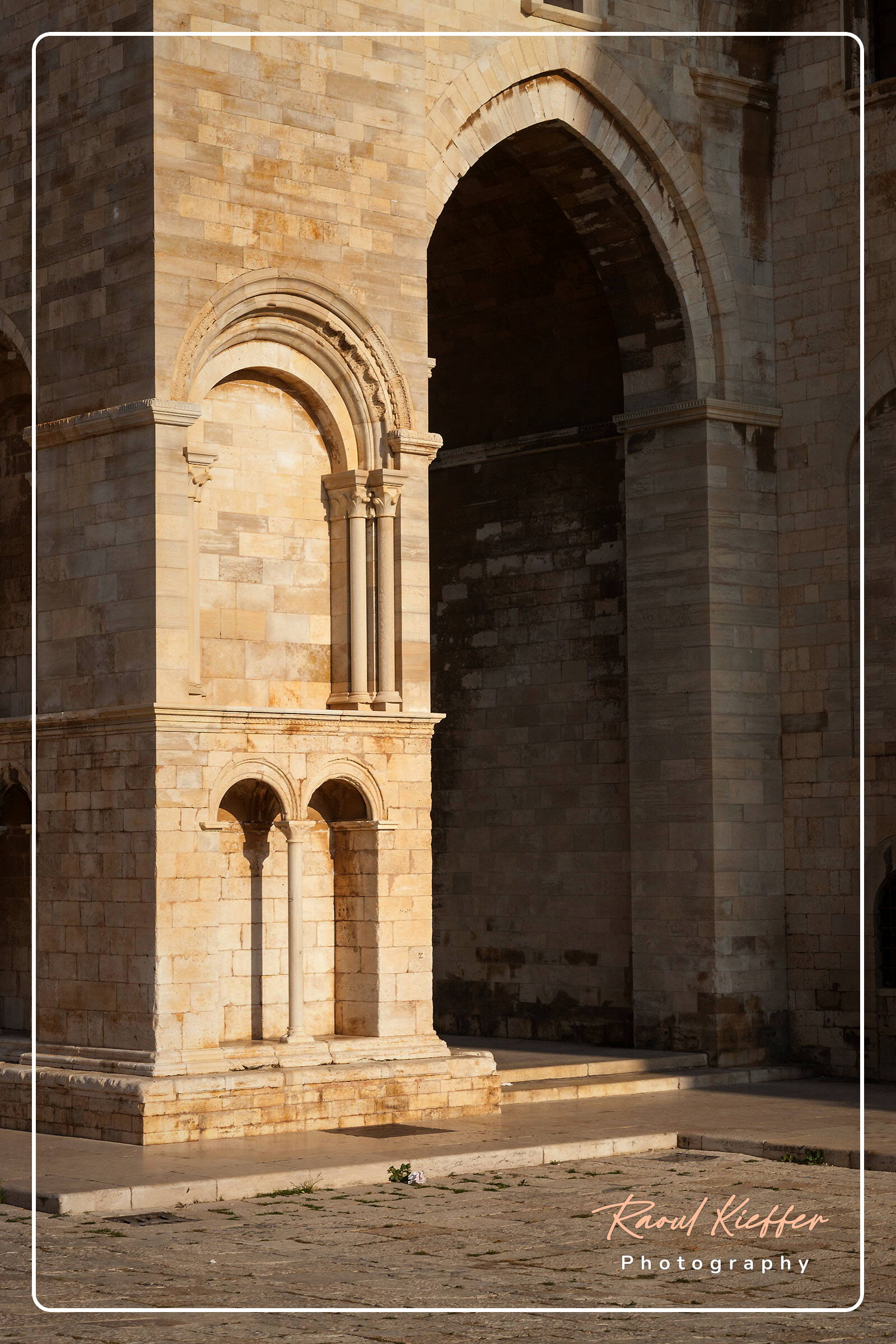 Size of original pictures: 5,616 x 3,744 pixels
Description
Trani is a seaport of Apulia, southern Italy, on the Adriatic Sea, in the new Province of Barletta-Andria-Trani, and 40 km West-Northwest of Bari. Trani has lost its old city walls and bastions, but the 13th century fort has been extensively restored. Some of the streets in and around the Ghetto area remain much as they were in the medieval period, and many of the houses display more or less of Norman decoration. The main monument of Trani is the Cathedral, dedicated to St Nicholas the Pilgrim, a Greek who died in Trani in 1094 while on his way on pilgrimage to Rome, and some years later canonised by Urban II. It lies on a raised open site near the sea, and was consecrated, before its completion, in 1143. It is a basilica with three apses, built in the characteristic white local limestone. It has also a large crypt and a lofty tower, the latter erected in 1230-1239 by the architect whose name appears on the ambo in the cathedral of Bitonto, Nicolaus Sacerdos. It has an arch under it, being supported partly on the side wall of the church, and partly on a massive pillar. The arches of the Romanesque portal are beautifully ornamented, in a manner suggestive of Arab influence; the bronze doors, executed by Barisanus of Trani in 1175, rank among the best of their period in Southern Italy.
Google Maps
Javascript must be on to view the Google Map
Related links