Description
The Arabellapark is a residential and commercial area in the Bogenhausen district of Munich, Germany, which was developed with the construction of multiple buildings from 1965 to 1998. …
See more …

It is one of the largest urban expansion projects of the period after World War II in Munich. It takes its name from the Arabellastrasse, which runs through the project site.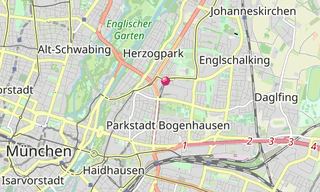 ★ Open the Google Maps link in a new window at the location: Arabellapark
Photo gallery
65 Photos
Page 1 of 2 / Photos 1 to 60
Click on a picture to view it in full screen mode.
Display captions on images:
★ Don't miss: Most beautiful photos of Germany