Description
The Walhalla is a hall of fame that honours laudable and distinguished people, famous personalities in German history - politicians, sovereigns, scientists and artists of the German tongue. The hall is housed in a neo-classical building above the Danube River, east of Regensburg. The Walhalla is named for Valhalla of Norse Mythology. It was conceived in 1807 by Crown Prince Ludwig, who built it upon ascending the throne of Bavaria as King Ludwig I. Construction took place between 1830 and 1842, under the supervision of architect Leo von Klenze.
The memorial displays some 65 plaques and 130 busts of persons, covering 2,000 years of history - the earliest person honoured is Arminius, victor at the Battle of the Teutoburg Forest (9 AD). Whereas the Valhalla of Norse mythology was home to those gloriously slain in battle, Ludwig intended his Walhalla not only for warriors but also for scientists, writers, and clerics, and specifically included both men and women.

Busts

Amalie Elisabeth: Countess of Hesse-Kassel during the Thirty Years' War
August II the Strong: Elector of Saxony and King of Poland
Michael Andreas Barclay de Tolly: Russian Field Marshal from Baltic German family of Scottish descent
Ludwig van Beethoven: German composer from the classical period
Bernhard of Saxe-Weimar: General in the Thirty Years' War
Gebhard Leberecht von Blücher: Prussian Generalfeldmarschall
Herman Boerhaave: Dutch humanist and physician
Gottfried August Bürger: Poet
Christoph, Duke of Württemberg: Duke of Württemberg
Johann von Dalberg: Bishop of Worms
Hans Karl von Diebitsch: Russian field marshal, born in Silesia
Albrecht Dürer: Printmaker and painter
Anthony van Dyck: Flemish painter and etcher
Eberhard I of Württemberg: Duke of Württemberg
Julius Echter von Mespelbrunn: Bishop of Würzburg
Joseph Freiherr von Eichendorff: Poet
Erasmus of Rotterdam: Dutch humanist
Ernst I: Duke of Saxe-Gotha and Saxe-Altenburg during the Thirty Years' War
Jan van Eyck: Flemish painter
Karl Wilhelm Ferdinand, Duke of Brunswick-Lüneburg: Prussian Generalfeldmarschall
Frederick I Elector Palatine: The Victorious, Elector of the Palatinate
Frederick I Holy Roman Emperor: Barbarossa
Frederick II Holy Roman Emperor: Stupor mundi
Frederick II of Prussia: Frederick the Great
Frederick William, Elector of Brandenburg: The Great Elector
Georg von Frundsberg: Knight and leader of Landsknechts
Jakob Fugger: The Rich, merchant in Augsburg
Ernst Gideon Freiherr von Laudon: Austrian field marshal from Livonia
Christoph Willibald Gluck: Composer
Johann Wolfgang von Goethe: Poet and polymath
Johann Joseph von Görres: Writer
Hugo Grotius: Dutch jurist
Otto von Guericke: German scientist and inventor
Johannes Gutenberg: Inventor of movable type
Albrecht von Haller: Swiss anatomist and physiologist
Hans von Hallwyl: Swiss commander at the Battle of Morat
Georg Friedrich Händel: German baroque composer
Joseph Haydn: Austrian composer from the classical period
Henry the Lion: Duke of Saxony and Bavaria
Henry the Fowler: Duke of Saxony and King of the Germans
Johann Jakob Wilhelm Heinse: German author
Berthold von Henneberg: Elector and Archbishop of Mainz
Johann Gottfried Herder: German poet, critic, and theologian
Friedrich Wilhelm Herschel: German astronomer and composer
Hans Holbein the Younger: German painter
Ulrich von Hutten: German knight and Humanist
Friedrich Ludwig Jahn: German patriot and father of gymnastics
Immanuel Kant: German philosopher from the classical period
Archduke Charles of Austria: Austrian military commander
Charles V Holy Roman Emperor
Charles V Duke of Lorraine
Charles X Gustav of Sweden: King of Sweden
Catherine II of Russia, Catherine the Great: Tsarina of Russia
Johannes Kepler: German mathematician and astronomer
Friedrich Gottlieb Klopstock: German poet
Conrad II Holy Roman Emperor
Nicolaus Copernicus: Astronomer, the first to thoroughly calculate a heliocentric model of the universe
Gottfried Wilhelm Leibniz: German philosopher and mathematician
Gotthold Ephraim Lessing: German poet from the age of enlightenment
Justus von Liebig: German chemist
Paris Graf von Lodron: Archbishop of Salzburg
Ludwig Wilhelm von Baden: Türkenlouis, Imperial commander
Ludwig I: King of Bavaria
Maria Theresia: Archduchess of Austria and Queen of Hungary and Bohemia
Maximilian I Holy Roman Emperor
Maximilian I: Prince-elector of Bavaria
Hans Memling: Flemish painter
Raphael Mengs: Bohemian painter
Maurice of Orange: Dutch captain-general of the army of the Dutch Republic
Maurice of Saxony: German commander and military strategist
Justus Möser: German historian
Wolfgang Amadeus Mozart: Austrian composer from the classical period
Johannes Müller (Regiomontanus): German astronomer and mathematician
Johannes von Müller: Swiss historian
Burkhard Christoph Graf von Münnich: German field marshal in Russian service
August Graf Neidhardt von Gneisenau: Prussian field marshal
Nicholas of Flue: Swiss hermit, ascetic and mystic
Otto I Holy Roman Emperor
Theophrast von Hohenheim Paracelsus: 17th century Swiss physician and alchemist
Jean Paul: German humorist
Max von Pettenkofer: German chemist and hygienist
Wolter von Plettenberg: German Master of the Livonian Brothers of the Sword
Johannes von Reuchlin: German philosopher and humanist
Peter Paul Rubens: Flemish painter
Rudolf I of Habsburg: German king
Michiel Adriaenszoon de Ruyter: Dutch admiral
Gerhard von Scharnhorst: Prussian general
Friedrich Wilhelm Joseph von Schelling: German philosopher
Friedrich von Schiller: German poet and exponent of Sturm und Drang
Johann Philipp von Schönborn: Archbishop and Prince-elector of Mainz
Karl Philipp Fürst zu Schwarzenberg: Austrian field marshal
Franz von Sickingen: Leader of the knighthood in Rhineland and Swabia
Frans Snyders: Flemish painter
Karl vom und zum Stein: Prussian politician
Erwin von Steinbach: German architect of the Straßburger Münster
Adalbert Stifter: Austrian author
Johannes Aventinus (Johann Georg Turmair): Bavarian scholar and historian
Maximilian von und zu Trauttmansdorff: Austrian diplomat that negotiated the Peace of Westphalia
Maarten Harpertszoon Tromp: Dutch admiral
Aegidius Tschudi: Swiss composer
Peter Vischer the elder: German Sculptor
Albrecht von Wallenstein: Bohemian general in the Thirty Years' War
Christoph Martin Wieland: German Poet
Wilhelm Graf zu Schaumburg-Lippe: Commander of his army in the Seven Years' War and for Portugal
William I of Orange: Dutch leader of the Eighty Years' War for the Dutch independence from Spain
William III of Orange: Dutch Stadtholder and king of England, Scotland, and Ireland
Johann Joachim Winckelmann: German archaeologist and art writer
Nikolaus Ludwig von Zinzendorf: German religious and social reformer, bishop of the Moravian Church
Martin Luther: Leader of the Protestant Reformation, translator of the Bible into German
Josef Wenzel Graf Radetzky von Radetz: Bohemian military leader
Wilhelm I: German Emperor
Otto von Bismarck: Chancellor of North German Confederation and then of the German Empire
Helmuth Graf von Moltke: German Generalfeldmarschall
Richard Wagner: German composer of operas
Johann Sebastian Bach: Composer
Franz Peter Schubert: Austrian Romantic composer
Anton Bruckner: Austrian composer
Max Reger: German composer and organist of the late romantic period
Wilhelm Conrad Röntgen: German physicist
Richard Strauss: German composer
Carl Maria von Weber: German composer
Gregor Johann Mendel: Silesian Augustinian monk and naturalist
Albert Einstein: Physicist
Karolina Gerhardinger: Founder of the School Sisters of Notre Dame
Konrad Adenauer: First Chancellor of West Germany
Johannes Brahms: Composer
Sophie Scholl: German passive resistance activist against the Nazi regime
Carl Friedrich Gauss: Mathematician, astronomer, and physicist
Edith Stein: Philosopher and saint
Heinrich Heine: German Romantic poet
Photo gallery102 photos
Page 1 of 2 | Photos 1 to 60
Click on a picture to view it in full screen mode.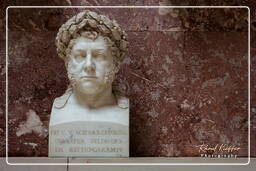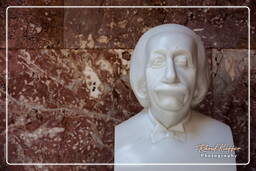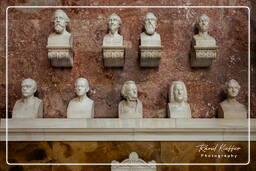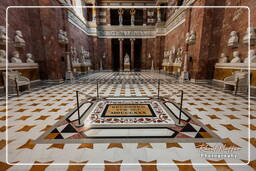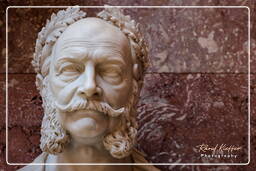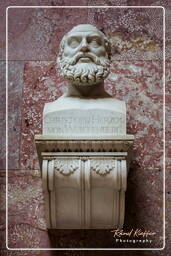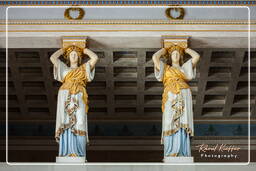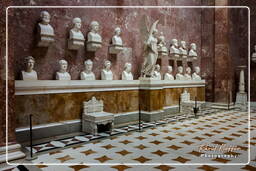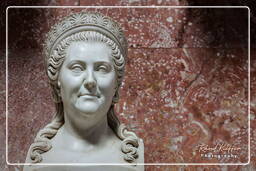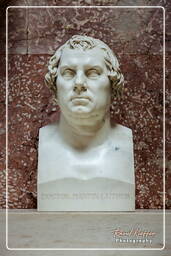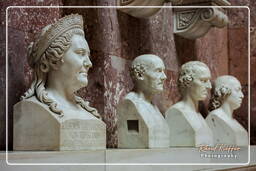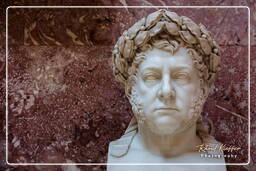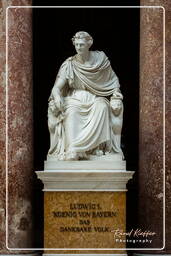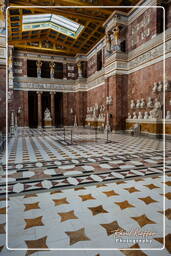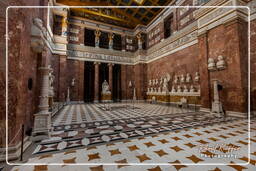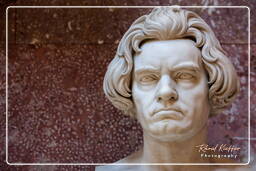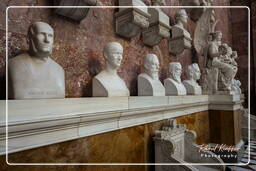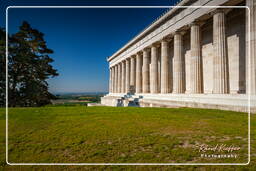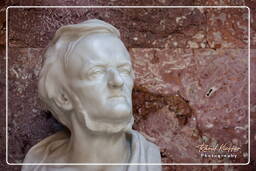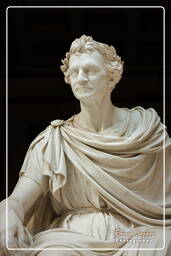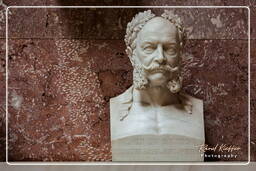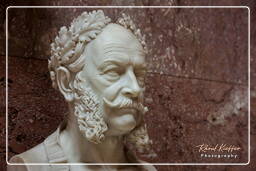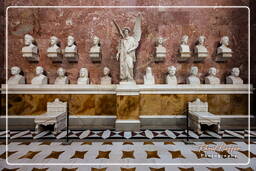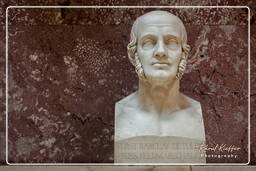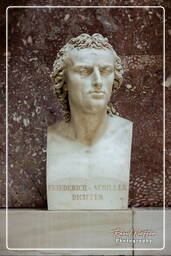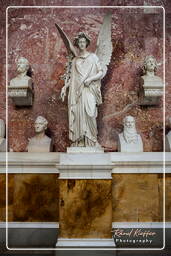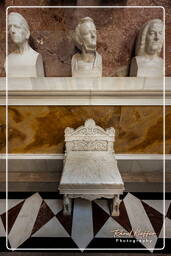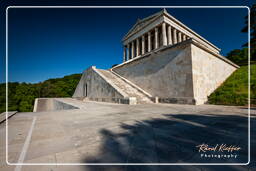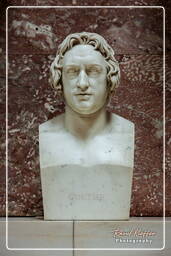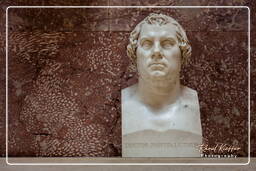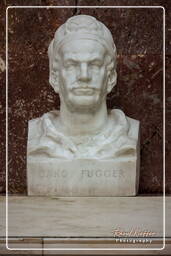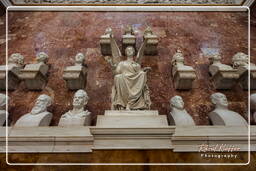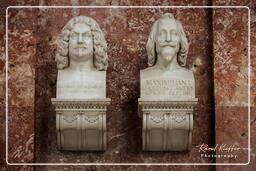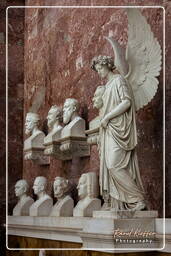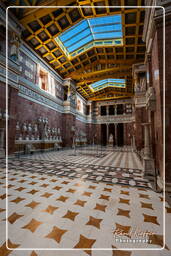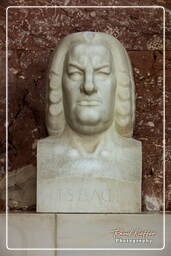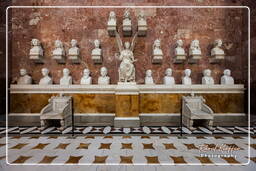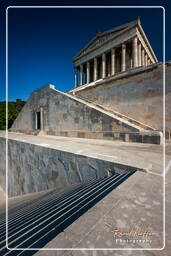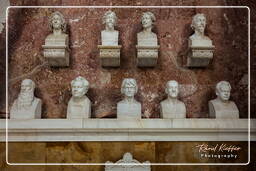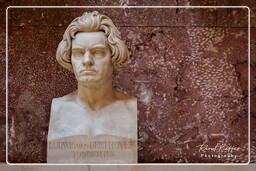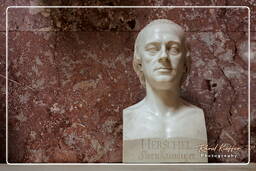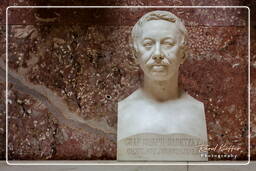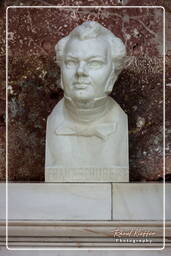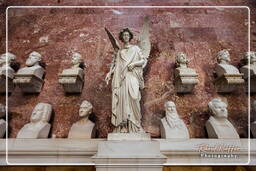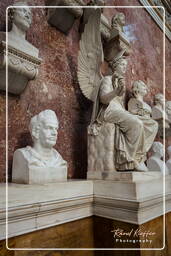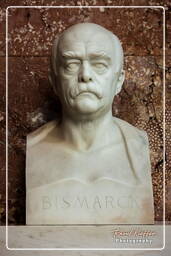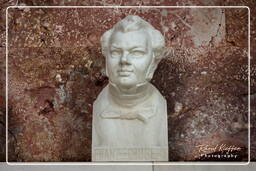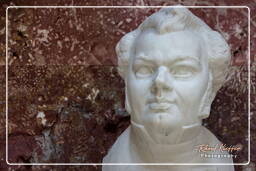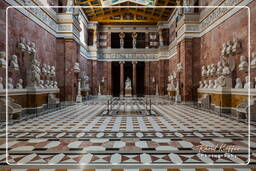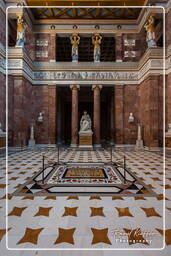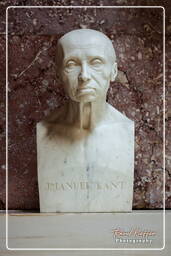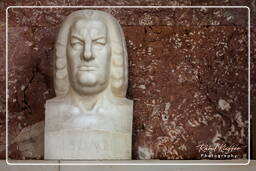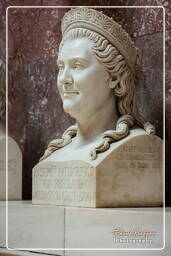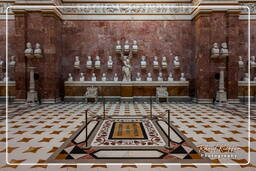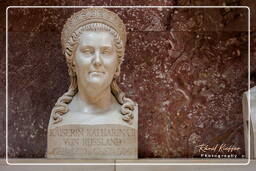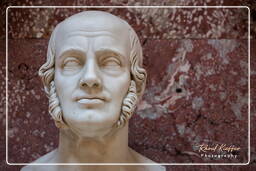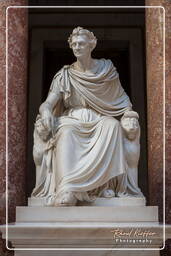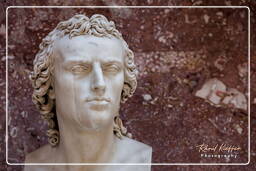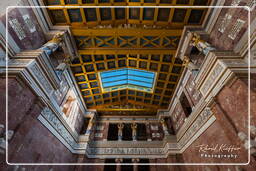 ★ Don't miss: Most beautiful photos of Germany