Description
The monastery Ottobeuren is a Benedictine abbey in the Upper Swabian Ottobeuren. The monastery consecrated to the two saints Alexander of Rome and Theodore Tiro was founded in 764 by Silach, an alemannic noble, and 972 raised by Emperor Otto I to the imperial abbey. Subordinated to the Bishop of Augsburg at times, the heyday of the monastic community began in the age of church reform.
The late Baroque basilica was built as a monastery church from 1737 to 1766 by Simpert Kraemer (until 1748) and Johann Michael Fischer and is dedicated to St. Alexander and St. Theodore. The construction took place in the reign of abbots Rupert Ness and Anselm Erb. The rich furnishings include dome and ceiling frescoes and altarpieces of cousins Johann Jakob and Franz Anton Zeiller from Tyrol, stucco figures by Johann Joseph Christian, stucco work by Johann Michael Feuchtmayer the Younger. Almost unchanged are the two well-known baroque choral organs by Karl Joseph Riepp: the four-manual Trinity organ with 47 stops and the two-manual Heiliggeistorgel with 27 stops, both with French sound. The builders also operated a wine trade in Dijon (Burgundy). The choir stalls are by Martin Hermann (carpentry) and Johann Joseph Christian (reliefs) and is considered one of the most beautiful of the South German Baroque. The center of the church is a Romanesque crucifix (1220). The unusual north-south orientation of the church is due to its location within the entire complex, whose floor plan has the shape of a cross. In 1926, the monastery church was elevated to the papal basilica by Pope Pius XI
Photo gallery66 photos
Page 1 of 2 | Photos 1 to 60
Click on a picture to view it in full screen mode.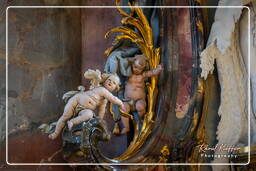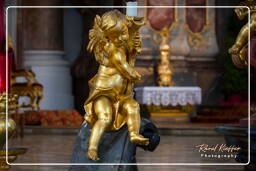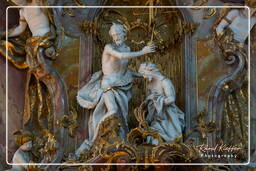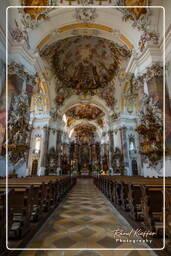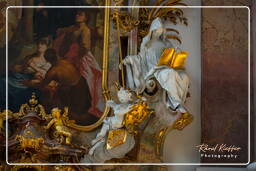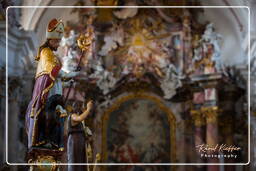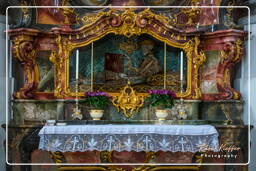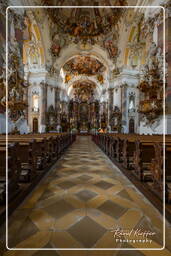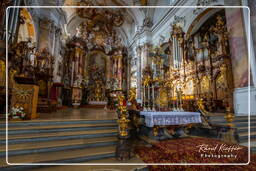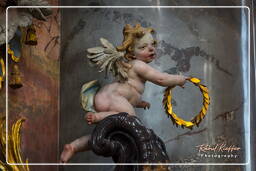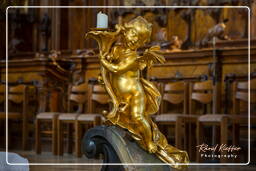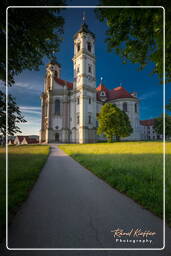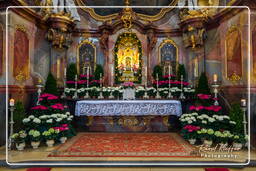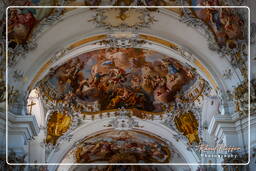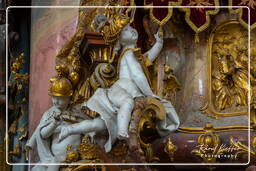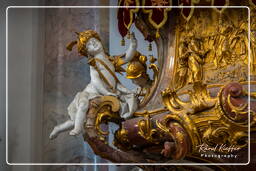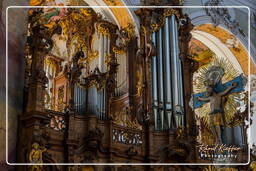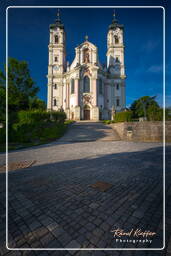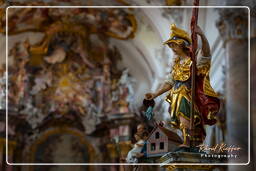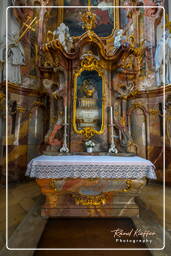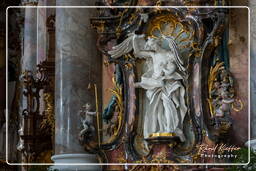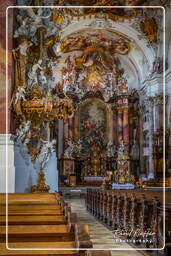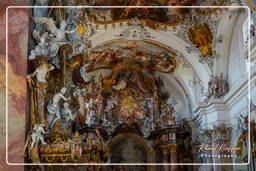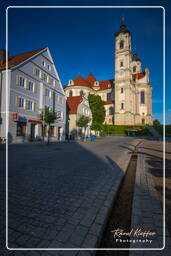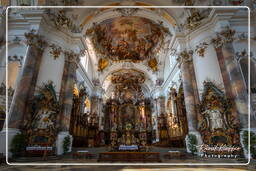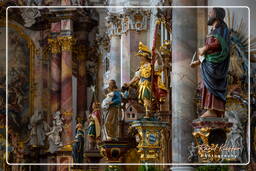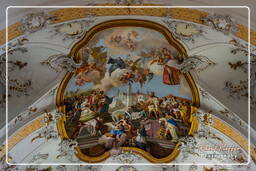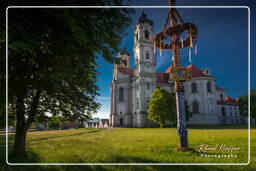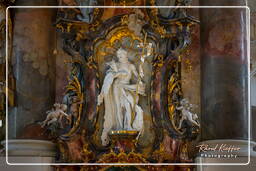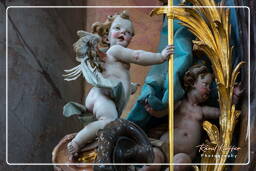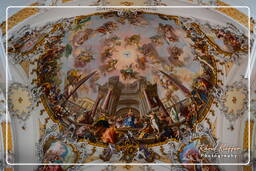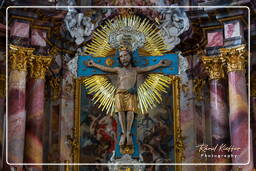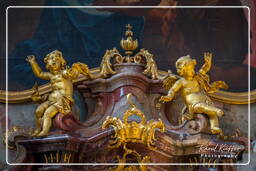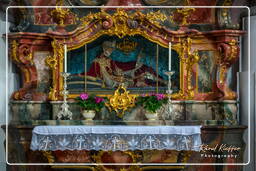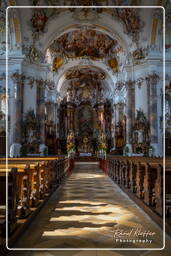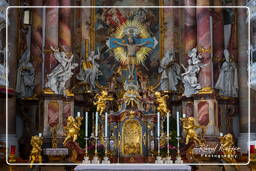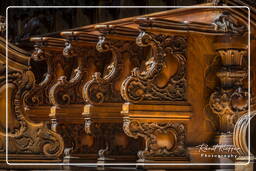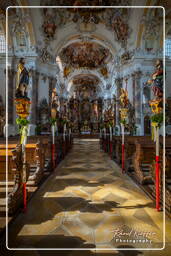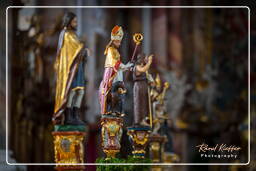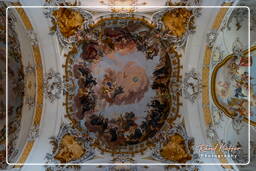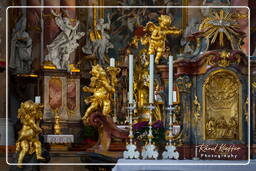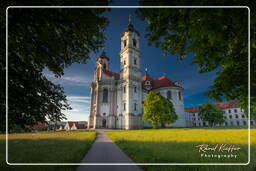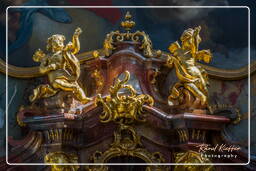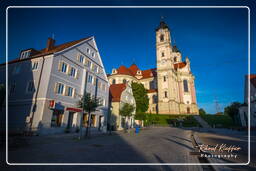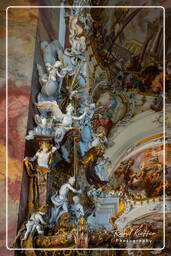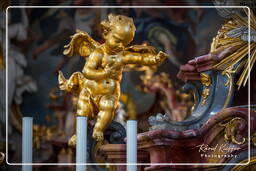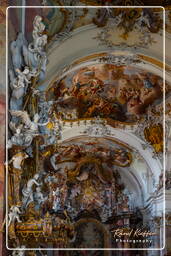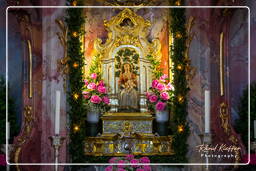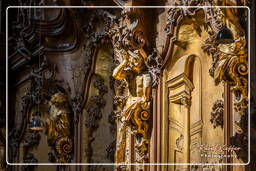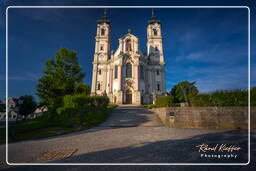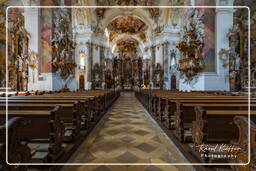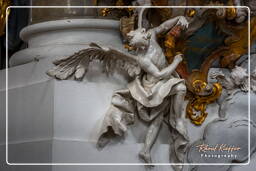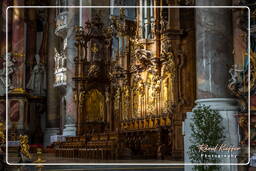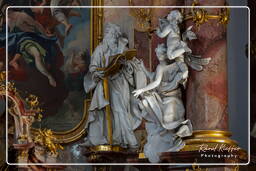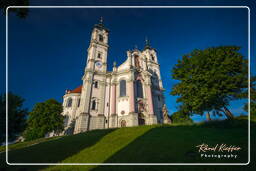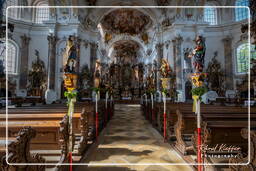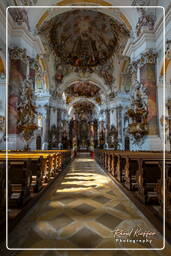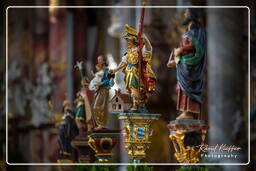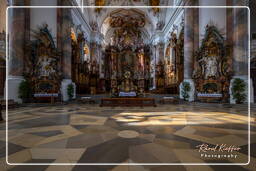 ★ Don't miss: Most beautiful photos of Germany