Description
The small peninsula, or promontory, Dyrhólaey (120 m) (formerly known as "Cape Portland" by seamen) is located on the south coast of Iceland, not far from the village Vík í Mýrdal. It was formerly an island of volcanic origin, which is also known by the Icelandic word eyja meaning island.
The view from Dyrhólaey is interesting: To the north is to be seen the big glacier Mýrdalsjökull. To the east, the black lava columns of the Reynisdrangar come out of the sea, and to the west the whole coastline in the direction of Selfoss is visible. In front of the peninsula, there is a gigantic black arch of lava standing in the sea, which gave the peninsula its name (meaning: the hill-island with the door-hole). In the summertime, many puffins nest on the cliff faces of Dyrhólaey.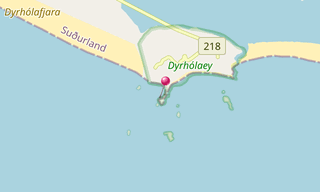 ★ Open the Google Maps link in a new window at the location: Dyrhólaey
Photo gallery
7 photos
Click on a picture to view it in full screen mode.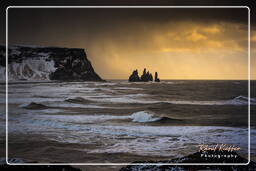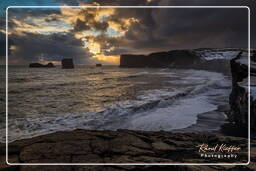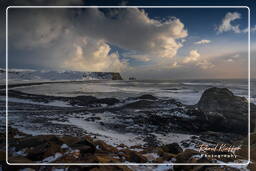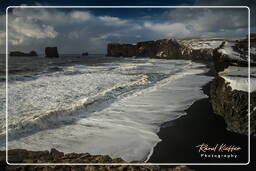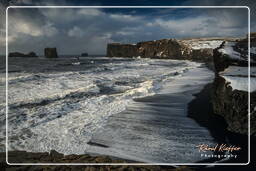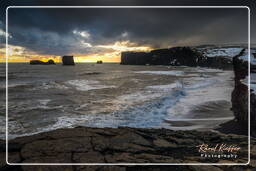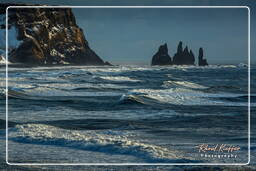 ★ Don't miss: Most beautiful photos of Iceland