Description
Iceland is a Nordic island country of Europe located in the North Atlantic Ocean. …
See more …

It has a population of 332,529 and an area of 103,000 km², making it the most sparsely populated country in Europe. The capital and largest city is Reykjavík. Reykjavík and the surrounding areas in the southwest of the country are home to over two-thirds of the population.

Iceland is volcanically and geologically active. The interior consists of a plateau characterised by sand and lava fields, mountains, and glaciers, while many glacial rivers flow to the sea through the lowlands. Iceland is warmed by the Gulf Stream and has a temperate climate, despite a high latitude just outside the Arctic Circle. Its high latitude and marine influence keep summers chilly, with most of the archipelago having a tundra climate.

According to the ancient manuscript Landnámabók, the settlement of Iceland began in 874 AD when the Norwegian chieftain Ingólfr Arnarson became the first permanent settler on the island. In the following centuries, Norwegians, and to a lesser extent other Scandinavians, emigrated to Iceland, bringing with them thralls (i.e., slaves or serfs) of Gaelic origin. The island was governed as an independent commonwealth under the Althing, one of the world's oldest functioning legislative assemblies. Following a period of civil strife, Iceland acceded to Norwegian rule in the 13th century.

The establishment of the Kalmar Union in 1397 united the kingdoms of Norway, Denmark, and Sweden. Iceland thus followed Norway's integration to that union and came under Danish rule, after Sweden's secession from that union in 1523. Although the Danish kingdom introduced Lutheranism forcefully in 1550, Iceland remained a distant semi-colonial territory in which Danish institutions and infrastructures were conspicuous by their absence.

In the wake of the French Revolution and the Napoleonic Wars, Iceland's struggle for independence took form and culminated in independence in 1918 and the founding of a republic in 1944.

Until the 20th century, Iceland relied largely on subsistence fishing and agriculture, and was among the poorest countries in Europe. Industrialisation of the fisheries and Marshall Plan aid following World War II brought prosperity, and Iceland became one of the wealthiest and most developed nations in the world. In 1994, it became a part of the European Economic Area, which further diversified the economy into sectors such as finance, biotechnology, and manufacturing.

Icelandic culture is founded upon the nation's Scandinavian heritage. Most Icelanders are descendants of Norse and Gaelic settlers. Icelandic, a North Germanic language, is descended from Old West Norse and is closely related to Faroese and West Norwegian dialects.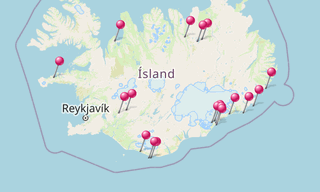 List of sights
194 Photos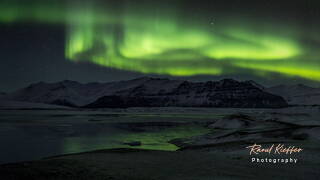 Aurora Borealis (Iceland)
11 Photos
An aurora borealis, sometimes referred to as polar lights, northern lights, is a natural light display in the Earth's sky, predominantly seen in …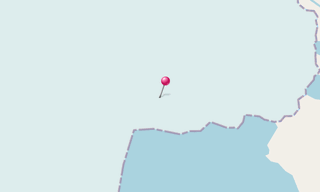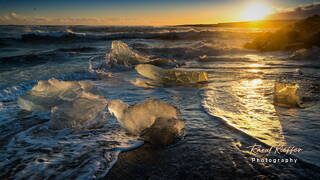 Breiða­merkur­sandur
17 Photos
Breiðamerkursandur (also called Diamond Beach for the pieces of glacial ice washed up on the beach) is a sandur (a glacial outwash plain) in …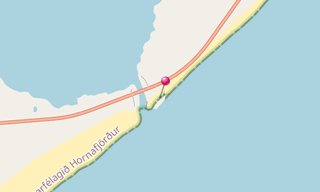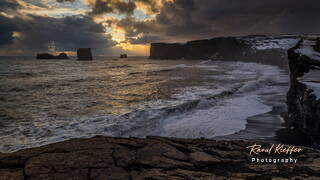 Dyrhólaey
7 Photos
The small peninsula, or promontory, Dyrhólaey (120 m) (formerly known as "Cape Portland" by seamen) is located on the south coast of Iceland, not …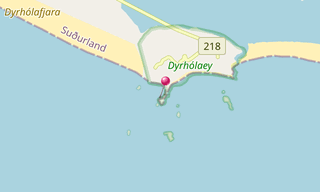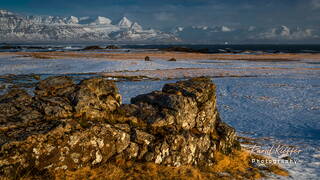 East Fjords (Iceland)
6 Photos
Eastern Region (Austurland, also known as Austfirðir: "East Fjords") is a region in eastern Iceland. Its area is 22,721 km² and in 2007 its …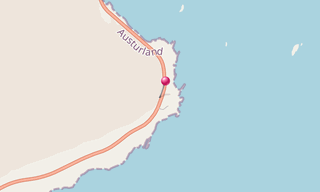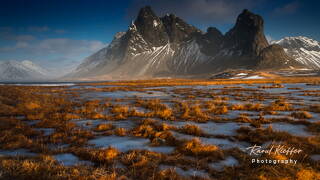 Eystrahorn
4 Photos
Part of the Krossanesfjall is the famous rock outcrop Eystrahorn (also called Austurhorn), on the other side of the wide bay of Lón the Vestrahorn …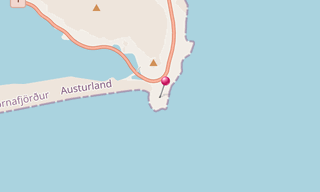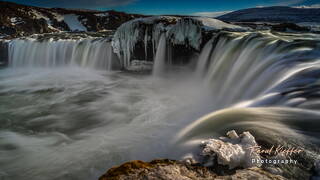 Goðafoss
8 Photos
The Goðafoss ("waterfall of the gods" or "waterfall of the goði") is a waterfall in Iceland. It is located in the Bárðardalur district of …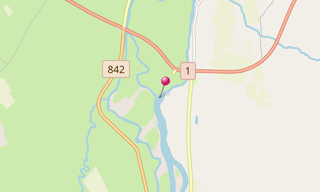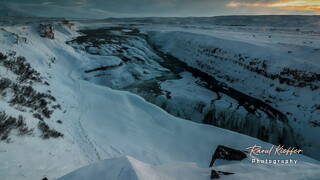 Gullfoss
10 Photos
Gullfoss ("Golden Falls") is a waterfall located in the canyon of Hvítá river in southwest Iceland. The wide Hvítá river rushes southward, and …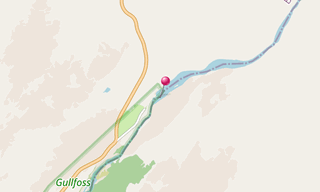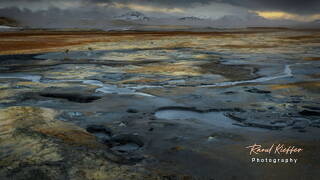 Hverarönd
29 Photos
Hverarönd, literally meaning "hot springs of the ducks", also called by Námafjall metonymy of the name of the mountain at the foot of which it is …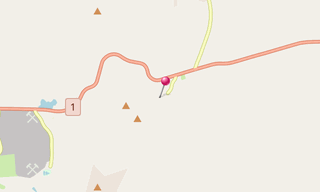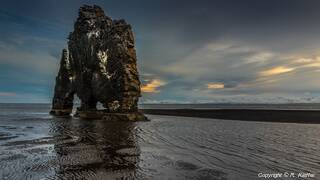 Hvítserkur
7 Photos
Hvítserkur is a 15 m high basalt stack along the eastern shore of the Vatnsnes peninsula, in northwest Iceland. The rock has two holes at the base, …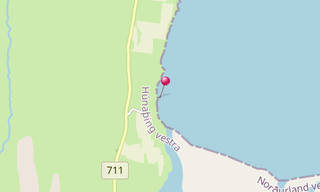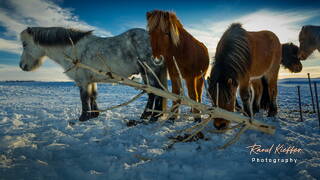 Icelandic Horses
4 Photos
The Icelandic horse is a breed of horse developed in Iceland. Although the horses are small, at times pony-sized, most registries for the Icelandic …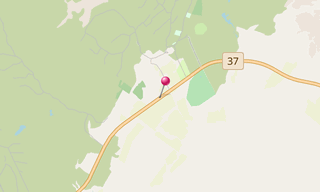 Icelandic Landscapes
3 Photos
Iceland has extensive volcanic and geothermal activity. The rift associated with the Mid-Atlantic Ridge, which marks the division between the …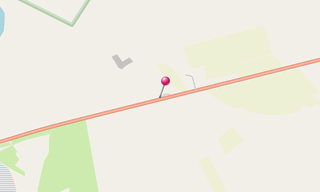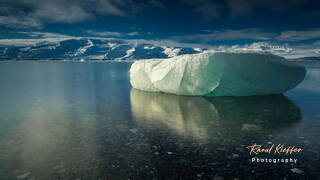 Jökulsárlón
28 Photos
Jökulsárlón, literally "glacial river lagoon", is a large glacial lake in southeast Iceland, on the edge of Vatnajökull National Park. Situated at …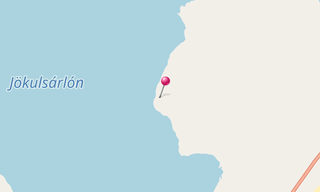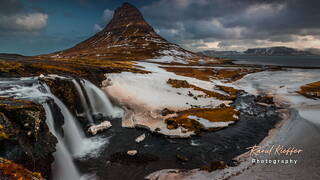 Kirkjufell
5 Photos
Mount Kirkjufell (463 m) is located in the west of Iceland, near the town of Grundarfjörður on the western shore of the fjord Grundarfjörður in the …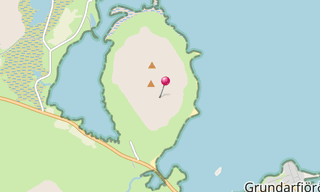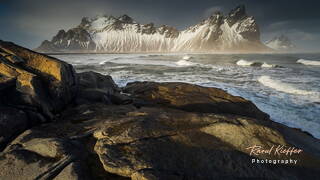 Klifatindur
16 Photos
The mountain Klifatindur is located in southern Iceland and is 889 m high. An important part of this mountain range is the Vestrahorn (757 m). In …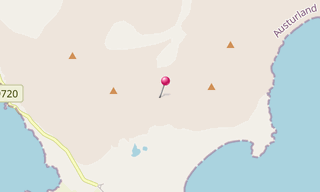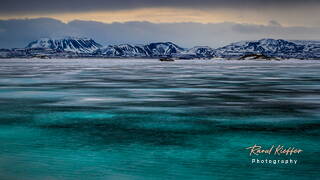 Mývatn
5 Photos
Mývatn is a shallow eutrophic lake situated in an area of active volcanism in the north of Iceland, not far from Krafla volcano. The lake and its …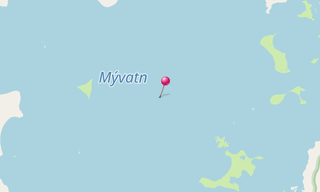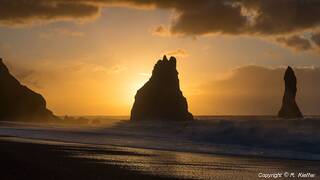 Reynisfjara
20 Photos
Reynisdrangar are basalt sea stacks situated under the mountain Reynisfjall near the village Vík í Mýrdal, southern Iceland which is framed by a …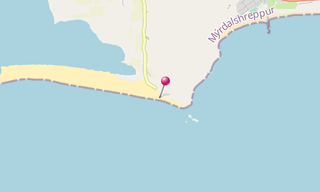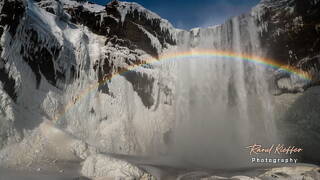 Skógafoss
5 Photos
Skógafoss is a waterfall situated on the Skógá River in the south of Iceland at the cliffs of the former coastline. After the coastline had receded …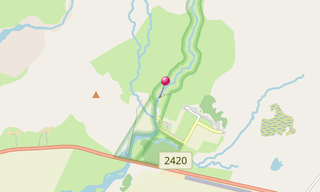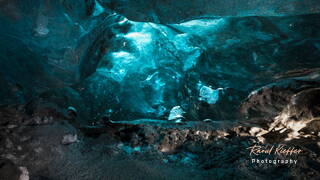 Vatnajökull ice caves
9 Photos
Glacier caves are caves formed within the ice of a glacier and are often called ice caves. The glacier caves are started by water running through …