Description
Mount Kirkjufell (463 m) is located in the west of Iceland, near the town of Grundarfjörður on the western shore of the fjord Grundarfjörður in the north of the Snæfellsnes peninsula.
The mountain stands out due to its wedge-shaped appearance and protrudes as a peninsula into the large fjord Breiðafjörður, separating the fjord Grundarfjörður from the lagoon Hálsvaðall.
Kirkjufell has very steep slopes in all directions and owes this form to the Ice Age glaciers, between which he stood out as Nunatak. So the glaciers could have drag him from all sides.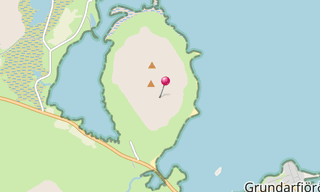 ★ Open the Google Maps link in a new window at the location: Kirkjufell
Photo gallery
5 photos
Click on a picture to view it in full screen mode.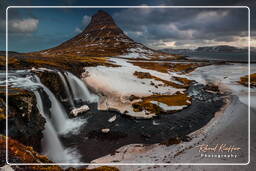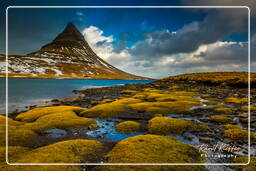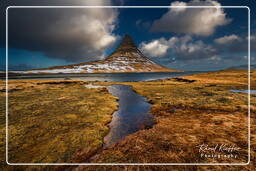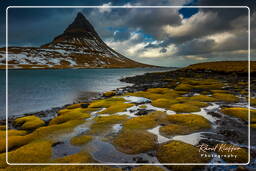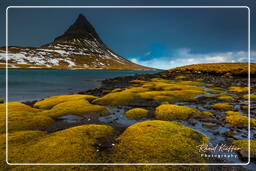 ★ Don't miss: Most beautiful photos of Iceland