Description
Lelystad is a city in the centre of the Netherlands, and it is the capital of the province of Flevoland. The city, built on reclaimed land, was founded in 1967 and was named after Cornelis Lely, who engineered the Afsluitdijk, making the reclaiming of land possible. Lelystad is approximately 5 m below sea level. Lelystad has several tourist attractions like the replica of the 17th century ship Batavia at the Batavia Shipyard. The Batavia was a ship of the Dutch East India Company (VOC). It was built in Amsterdam in 1628, and armed with 24 cast-iron cannons. The Batavia was shipwrecked on her maiden voyage, and was made famous by the subsequent mutiny and massacre that took place among the survivors.
Characteristics of the ship Batavia:
Total rigging length: 21 km
Sail area: 1180 m²
Cannons: 24 cast-iron cannons
Number of people on board in 1628: 341
Motto of William of Orange (placed in the cabin): Point n'est besoin d'espérer pour entreprendre, ni de réussir pour persévérer. (There is no need to have expectations in order to venture, nor to succeed to endure.)
Shipbuilder for the reconstruction: Willem Vos
Total number of people who worked in any way on the Batavia between 1985 and 1995: 1,140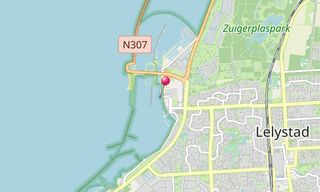 ★ Open the Google Maps link in a new window at the location: Batavia
Photo gallery
97 photos
Page 1 of 2 | Photos 1 to 60
Click on a picture to view it in full screen mode.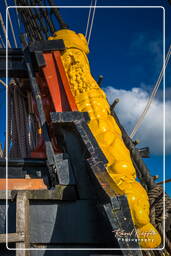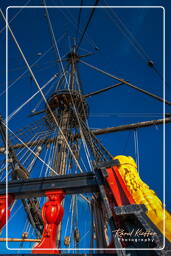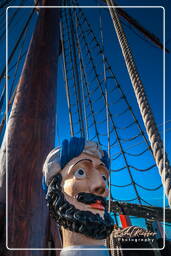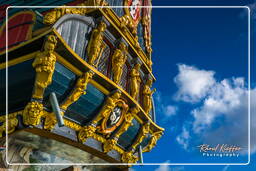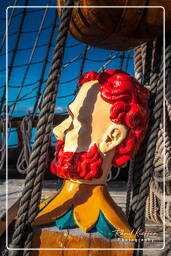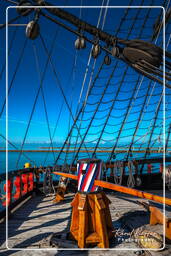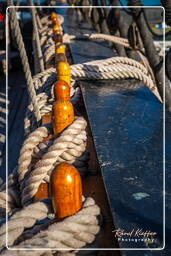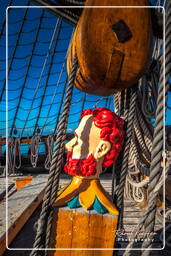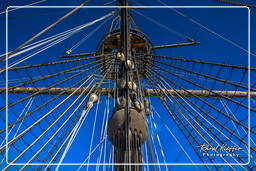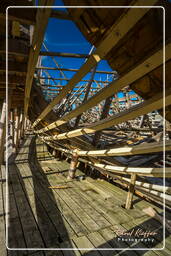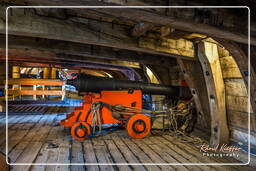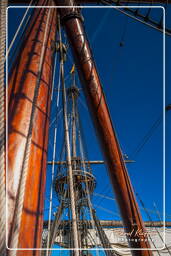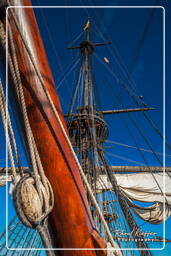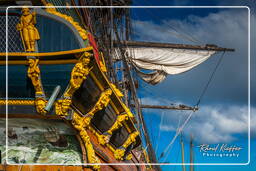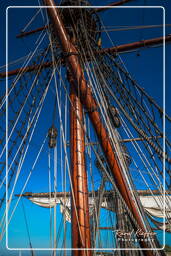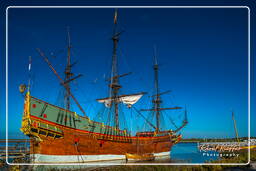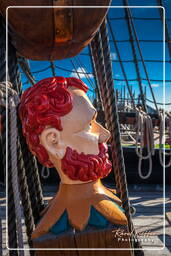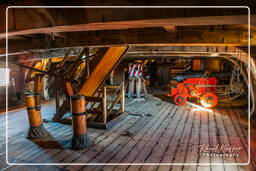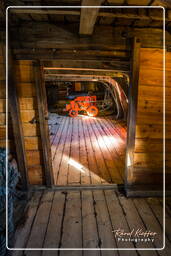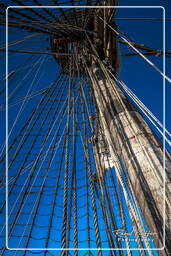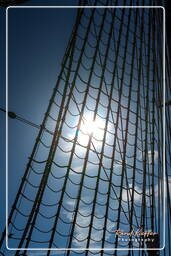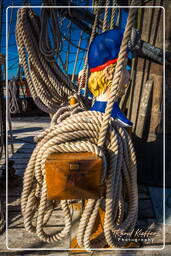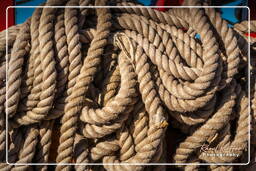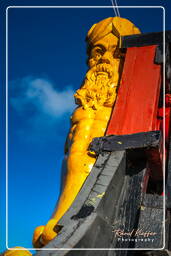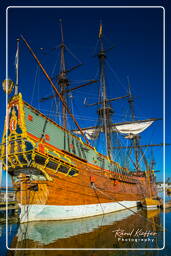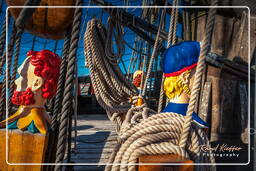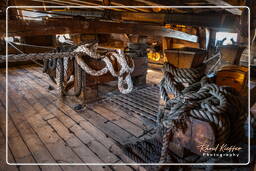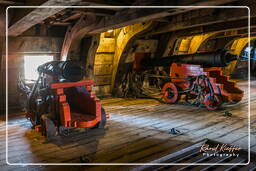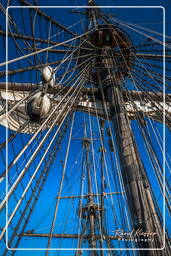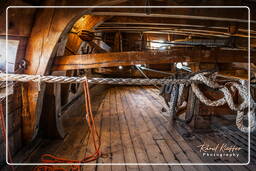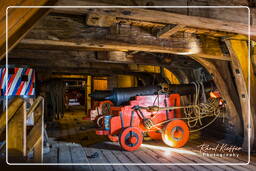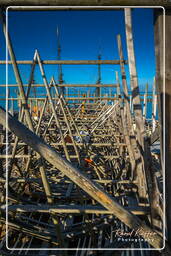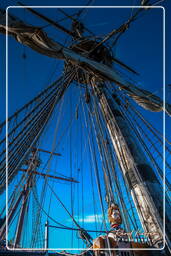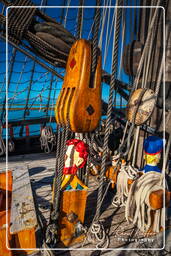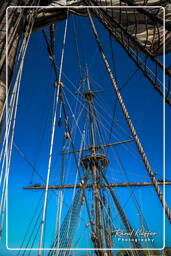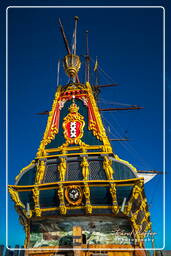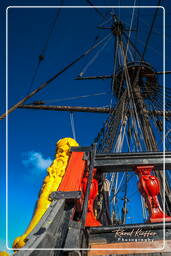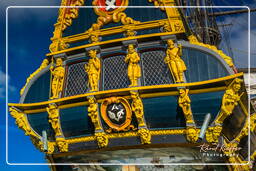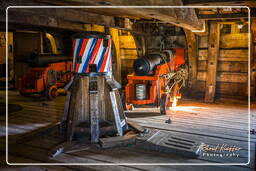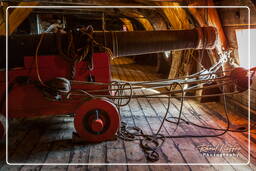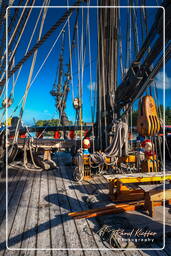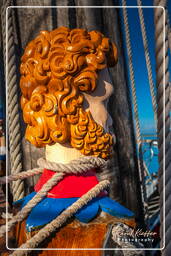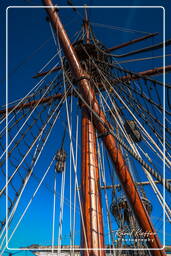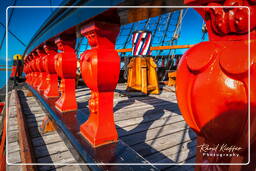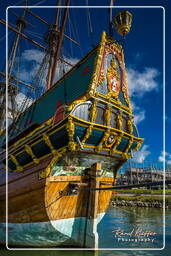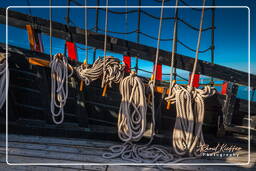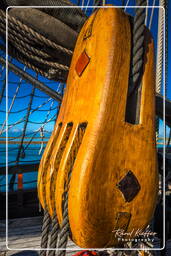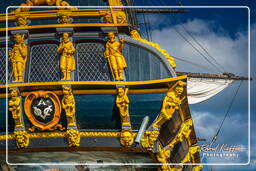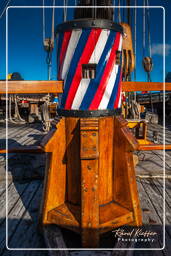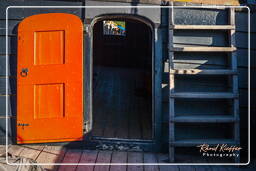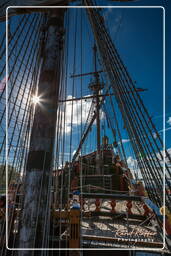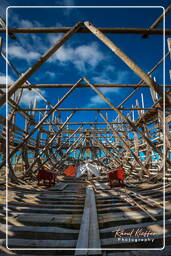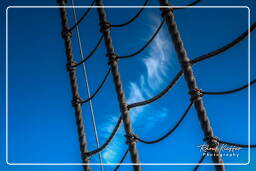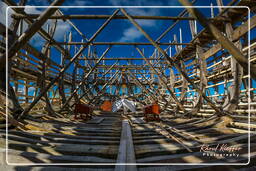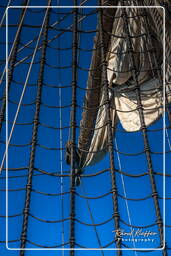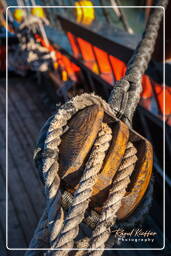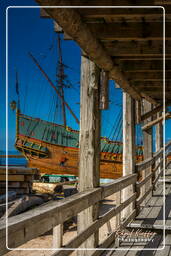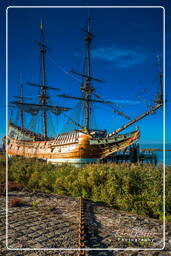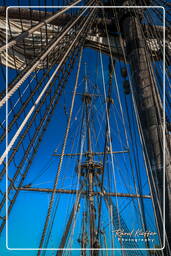 ★ Don't miss: Most beautiful photos of the Benelux