Description
The Netherlands is a constituent country of the Kingdom of the Netherlands, located mainly in North-West Europe and with some islands in the Caribbean.
Mainland Netherlands borders the North Sea to the north and west, Belgium to the south, and Germany to the east, and shares maritime borders with Belgium, Germany and the United Kingdom.
It is a parliamentary democracy organised as a unitary state. The country capital is Amsterdam and the seat of government is The Hague.
The Netherlands in its entirety is often referred to as Holland, although North and South Holland are actually only two of its twelve provinces.
Show the remaining text …

The Netherlands is a geographically low-lying country, with about 25 % of its area and 21 % of its population located below sea level, and 50 % of its land lying less than one metre above sea level.

This distinct feature contributes to the country's name, its name literally means "(The) Low Countries". Most of the areas below sea level are man-made, caused by centuries of extensive and poorly controlled peat extraction, lowering the surface by several meters.

Even in flooded areas peat extraction continued through turf dredging. As from the late 16th century land reclamation started and large polder areas are now preserved through elaborate drainage systems with dikes, canals and pumping stations.

Much of The Netherlands is formed by the estuary of three important European rivers, which together with their distributaries form the Rhine-Meuse-Scheldt delta.

Most of the country is very flat, with the exception of foothills in the far south-east and several low-hill ranges in the central parts.

The Netherlands was one of the first countries to have an elected parliament. Among other affiliations, the country is a founding member of the EU, NATO, OECD and WTO.

Netherlands has the ninth-highest per capita income in the world. With Belgium and Luxembourg it forms the Benelux economic union.

The country is host to the Organization for the Prohibition of Chemical Weapons and five international courts: the Permanent Court of Arbitration, the International Court of Justice, the International Criminal Tribunal for the Former Yugoslavia, the International Criminal Court and the Special Tribunal for Lebanon.

The first four are situated in The Hague as is the EU's criminal intelligence agency Europol and judicial co-operation agency Eurojust.

This has led to the city being dubbed "the world's legal capital".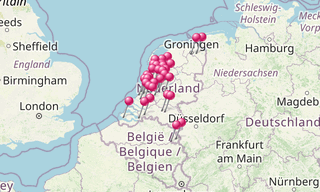 List of sights
1,795 Photos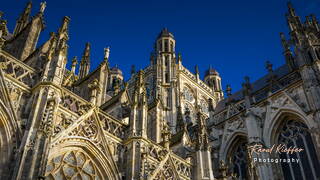 's-Hertogenbosch (NL)
36 Photos
's-Hertogenbosch (Bois-le-Duc) was founded in 1185 by Henry I of Brabant and became in 1815 the capital of North Brabant. The Gothic Church of Sint Jan …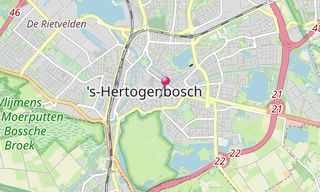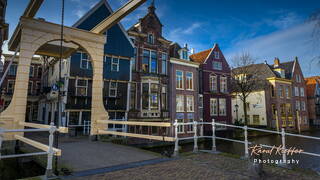 Alkmaar (NL)
40 Photos
Alkmaar is famous for its traditional cheese market from April until early September. The oldest part of Alkmaar, with 400 monuments, lies on an ancient …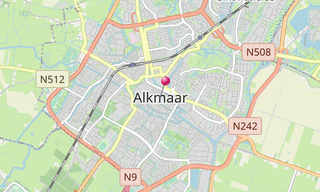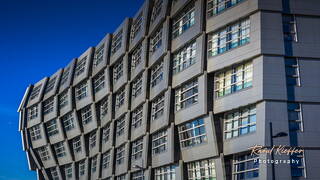 Almere (NL)
105 Photos
Almere is one of the youngest cities in the Netherlands. The first house was finished in 1976. It is the largest municipality in Flevoland, and the 8th …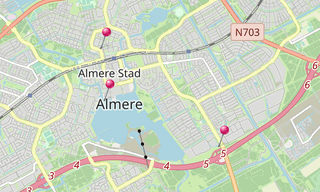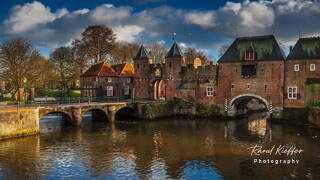 Amersfoort (NL)
14 Photos
The old town of Amersfoort east of Utrecht, is built inside the old defence ring. Remains of settlements in the Amersfoort area from around 1000 BC have …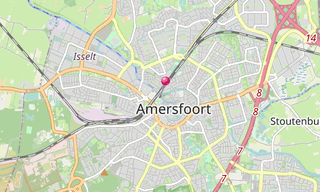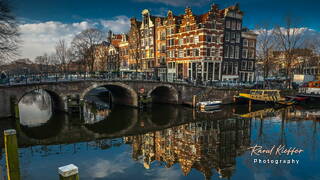 Amsterdam (NL)
118 Photos
Amsterdam is the capital of the Netherlands, located in the province of North Holland in the west of the country. Its name is derived from Amstellerdam …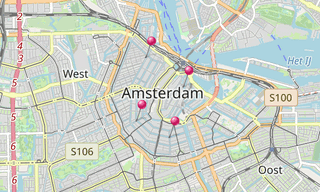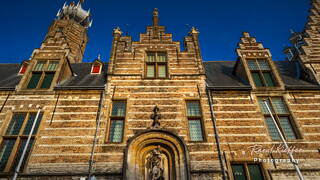 Bergen op Zoom (NL)
4 Photos
Bergen op Zoom is a city located in the south of the Netherlands. It was granted city status probably in 1212. In 1287 the city and its surroundings became …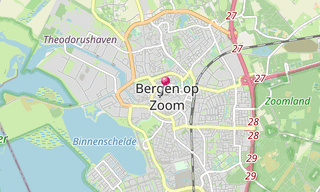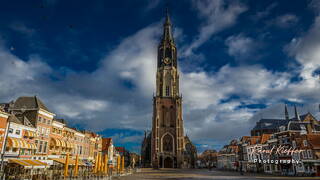 Delft (NL)
40 Photos
Delft, in the province of Zuid-Holland, is located in between Rotterdam and The Hague. It is primarily known for its typically Dutch town centre with canals, …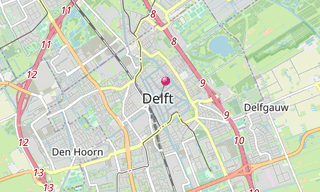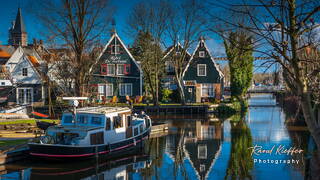 Edam - Volendam (NL)
50 Photos
Edam-Volendam is a municipality in the northwest Netherlands, in the province of North Holland, consisting of the towns of Edam and Volendam, whose centres …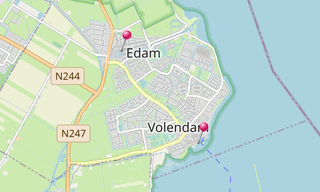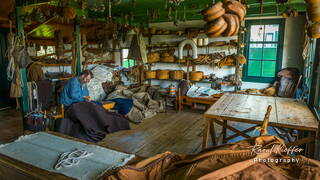 Enkhuizen (NL)
126 Photos
Enkhuizen, in the region of West-Frisia, was one of the harbour-towns of the VOC, just like Hoorn and Amsterdam, from where overseas trade with the East Indies …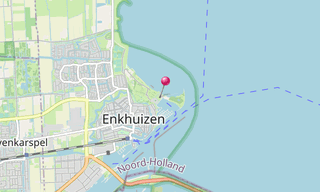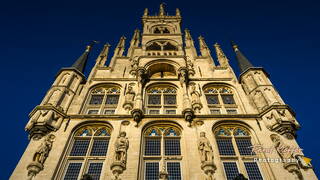 Gouda (NL)
42 Photos
Gouda is famous for its cheese and cheese market held on the square around the Stadhuis. The cheese is not made in the city itself but in the surrounding …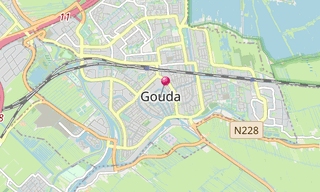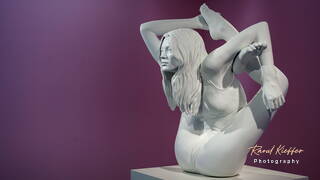 Groningen (NL)
134 Photos
Groningen is the capital city of the province of Groningen in the Netherlands. With a population of around 188,000, it is by far the largest city in the …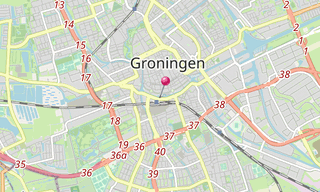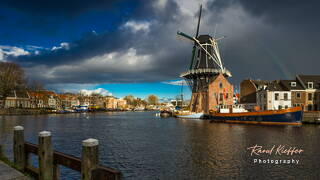 Haarlem (NL)
50 Photos
Haarlem, in the past usually Harlem in English, is the capital of the province of North Holland, the northern half of Holland, which at one time was the …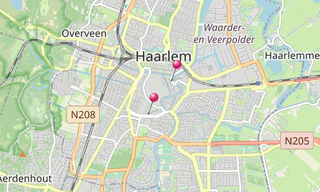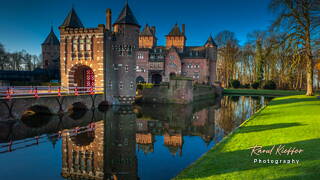 Haarzuilens (NL)
60 Photos
The De Haar Castle (Kasteel de Haar) in Haarzuilens was built from 1892 till 1912 largely incorporating the 15th century ruins of the original castle. Founded …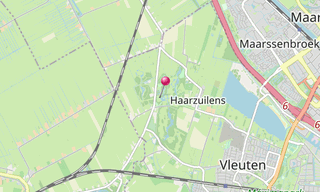 Heemskerk (NL)
17 Photos
The Castel Assumburg (Kasteel Assumburg, Slot Assumburg), located on the eastside of Heemskerk, was built from the remains of Castel Oud Haerlem in 1546. …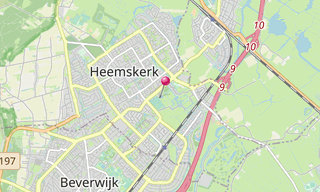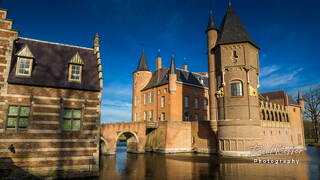 Heeswijk (NL)
26 Photos
The Castle Heeswijk (Kasteel Heeswijk) is a water citadel between s-Hertogenbosch and Eindhoven. It dates back to year 1080 and was gradually replaced by …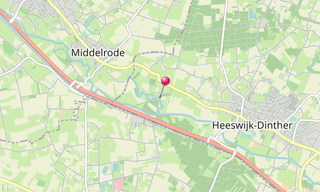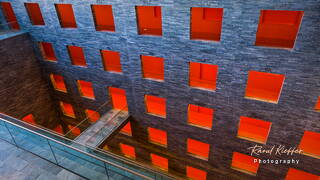 Hilversum (NL)
42 Photos
Hilversum, located in the region called "Het Gooi", 30 km south-east of Amsterdam and 20 km north of Utrecht, is the largest town in that area. It is surrounded …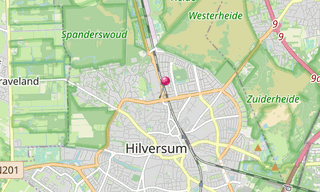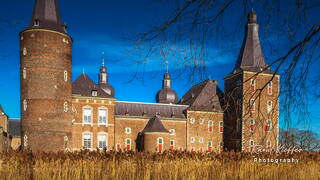 Hoensbroek (NL)
4 Photos
Castle Hoensbroek or Gebrookhoes (Castle Gebrook) is one of the largest castles in the Netherlands. It is situated in Hoensbroek, a town in the province …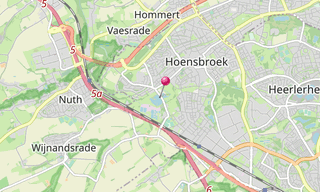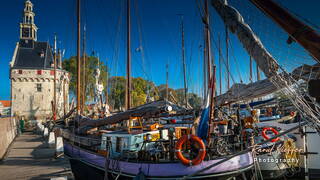 Hoorn (NL)
52 Photos
Hoorn, in the province of North Holland, is located on the IJsselmeer, 35 km north of Amsterdam, and acquired city rights in 1357.Hoorn is well known in …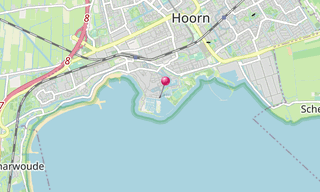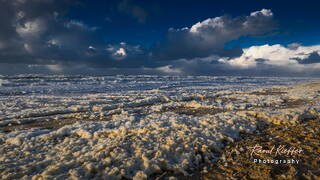 Katwijk aan Zee (NL)
16 Photos
Katwijk aan Zee is a seaside resort located on the North Sea at the mouth of the Oude Rijn. The name "Katwijk" probably has its origins in the name of a …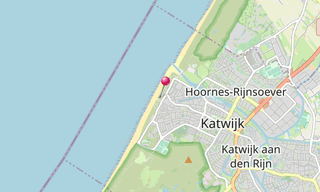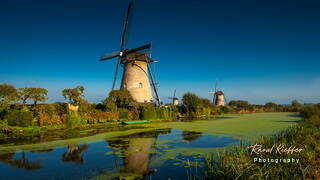 Kinderdijk (NL)
70 Photos
Kinderdijk, in the province South Holland, is located about 15 km east of Rotterdam and situated in a polder at the confluence of the Lek and Noord rivers. …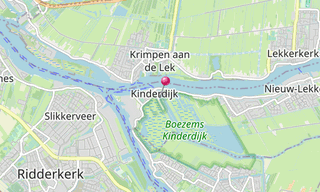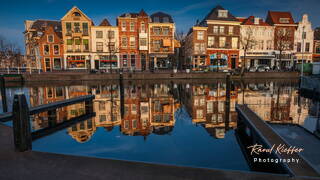 Leiden (NL)
17 Photos
Leiden is a city in the Dutch province of South Holland, located on the Old Rhine, in a distance of some 20 km from The Hague in its south and some 40 km …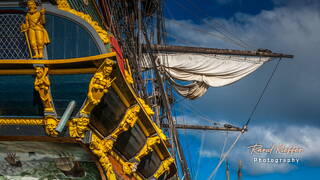 Lelystad (NL)
97 Photos
Lelystad is a city in the centre of the Netherlands, and it is the capital of the province of Flevoland. The city, built on reclaimed land, was founded …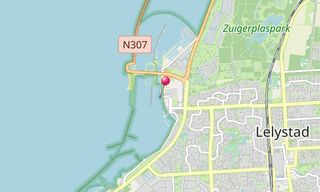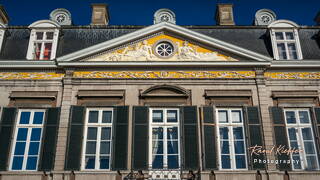 Maastricht (NL)
72 Photos
Maastricht is a city in the southern part of the Dutch province of Limburg, of which it is the capital. The city is situated on both sides of the Meuse River …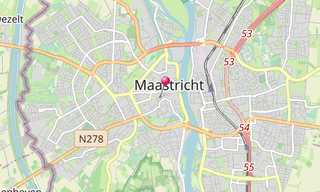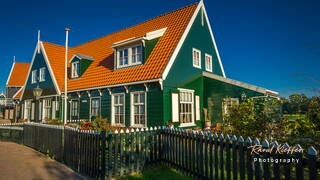 Marken (NL)
62 Photos
Marken, a peninsula in the IJsselmeer, is located in the municipality Waterland in the province North Holland. It is a former island, which nowadays is …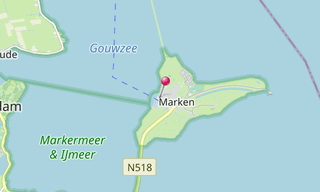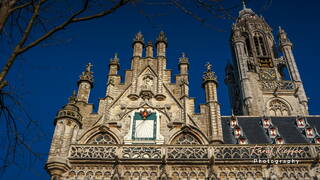 Middelburg (NL)
46 Photos
Middelburg is a city in the south-western Netherlands and the capital of the province of Zeeland. The city of Middelburg dates back to the early 9th century. …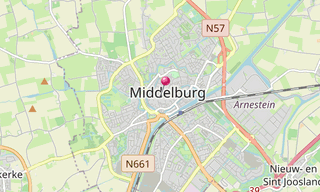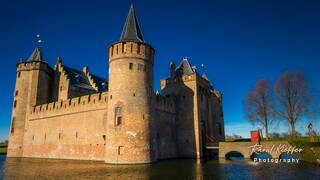 Muiderslot (NL)
20 Photos
The Muiderslot is a castle in the Netherlands, located at the mouth of the Vecht River, some 15 km south-east of Amsterdam, in Muiden, where it flows into …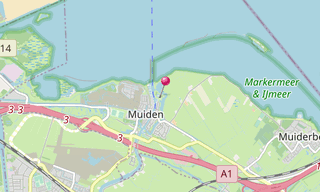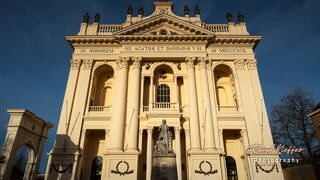 Oudenbosch (NL)
22 Photos
The Basilica van de HH Agatha en Barbara was built in 1865 by the architect Pierre Cuypers as a replica of the Basilica San Pietro in Vatican City after …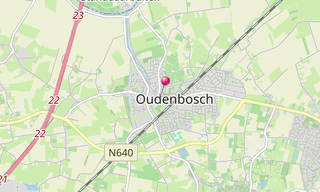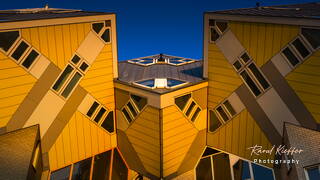 Rotterdam (NL)
158 Photos
Rotterdam is a city in the Dutch province of South Holland, situated in the West of the Netherlands. The municipality is the second largest in the country. …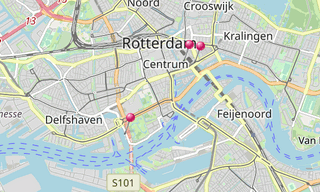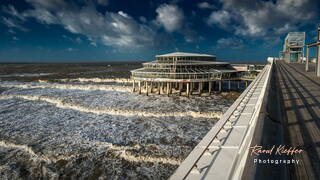 Scheveningen (NL)
122 Photos
Scheveningen is a modern seaside resort with a long sandy beach, an esplanade, a pier, and a lighthouse. The beach is popular for water sports like windsurfing …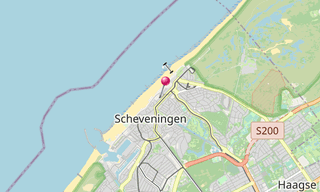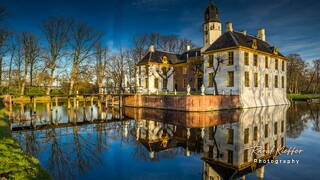 Slochteren (NL)
15 Photos
Slochteren is a municipality in the north-eastern Netherlands, characterised as a chain of small villages dividing a mostly agricultural landscape. Having …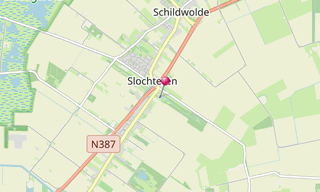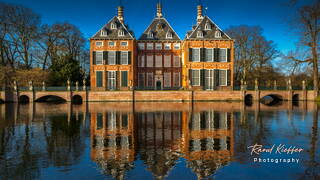 Voorschoten (NL)
40 Photos
The Kasteel Duivenvoorde in the town of Voorschoten close to Vassenaar, is one of the oldest castle in Zuid-Holland. It was first mentioned in 1226. The …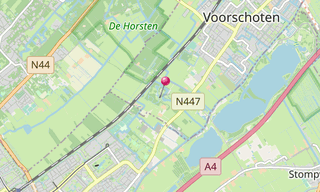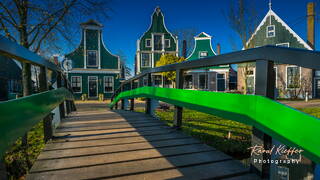 Zaanse Schans (NL)
78 Photos
Zaanse Schans is a neighbourhood of Zaandam, near Zaandijk in the province of North Holland. It has a collection of well-preserved historic windmills and …