Description
St Johann Nepomuk, better known as the Asam Church is a church in Munich built from 1733 to 1746 by the brothers Egid Quirin Asam and Cosmas Damian Asam as their private church. The church is considered to be one of the most important buildings of the main representatives of the southern German Late Baroque. The church was built without an order, and as a private chapel for the greater glory of God and for the salvation of the builders. This allowed the brothers also to build in line with the ideas of independent contractors. Egid Quirin Asam designed the church as Beichtkirche (confession church) for the youth. So the small church has got seven confessionals with allegorical scenes. It was built in a confined space, the property is just 22 to 8 m². The ceiling fresco "Life of Saint Nepomuk" is considered one of the masterpieces by Cosmas Damian Asam. The high altar of the Asam Church is framed by four spiral columns. At the high altar, these four columns are used as a reference to the four-Bernini columns over the grave of St Peter in St Peter's in Rome. At the top is God, the Saviour. Below the tabernacle, a relic of John of Nepomuk is kept. Two angels, sculpted by Ignaz Günther, flank the gallery altar and were added at a later date.
Photo gallery39 photos
Click on a picture to view it in full screen mode.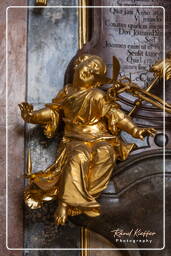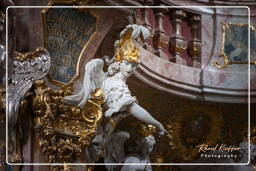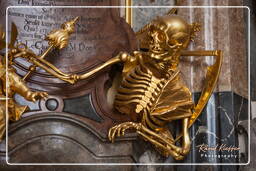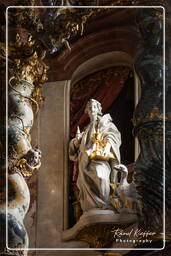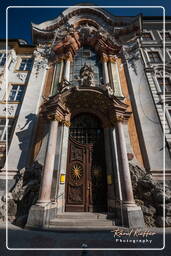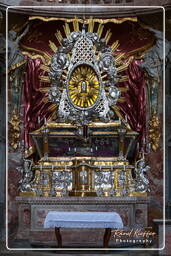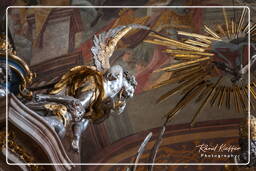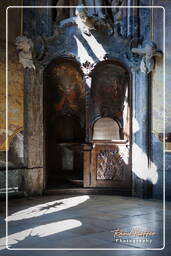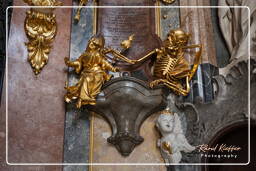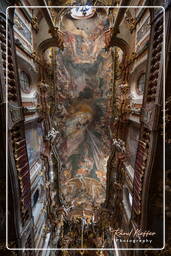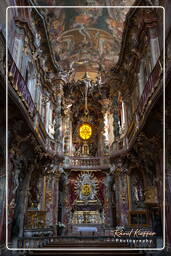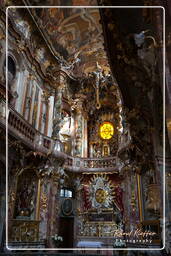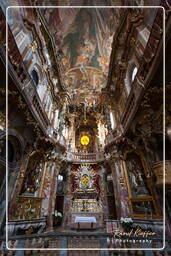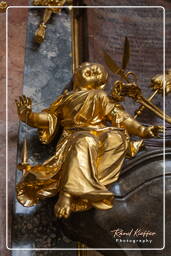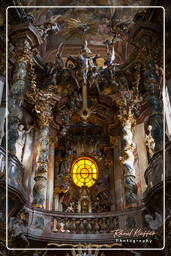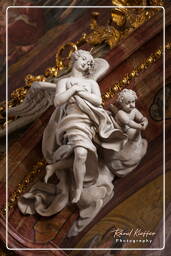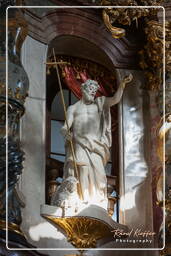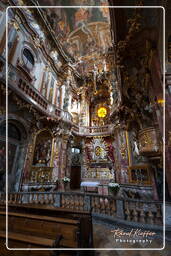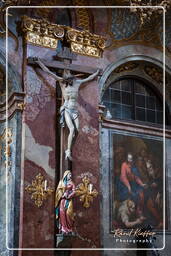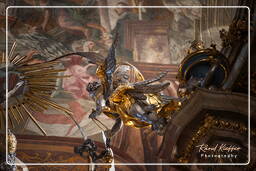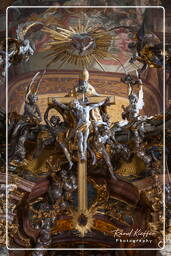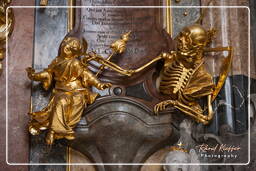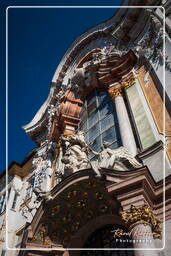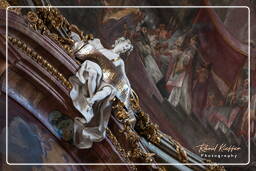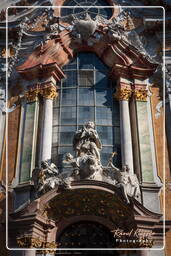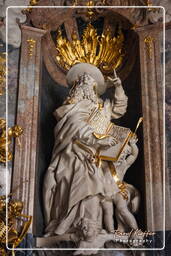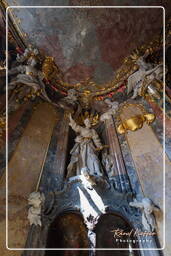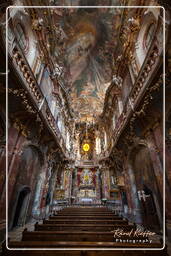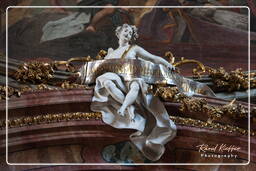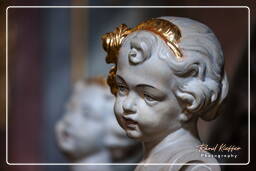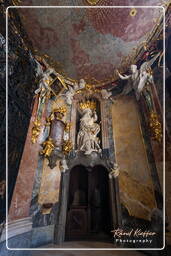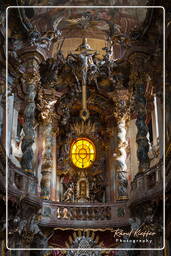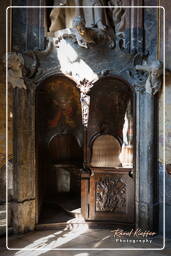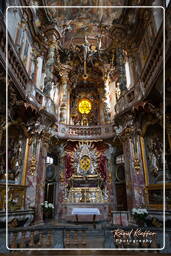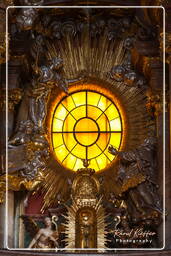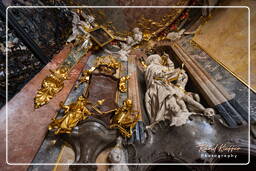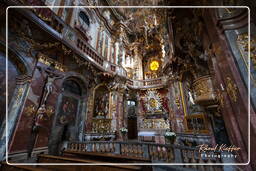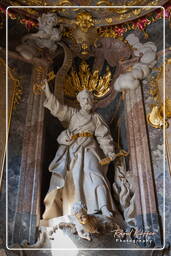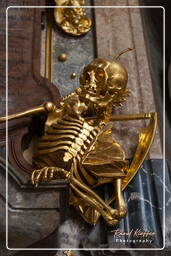 ★ Don't miss: Most beautiful photos of Germany