Description
Rome is the capital of Italy and also of the homonymous province and of the region of Lazio. …
See more …

With 2.7 million residents in 1,285.3 km², it is also the country's largest and most populated municipality and fourth most populous city in the European Union by population within city limits. The urban area of Rome extends beyond the administrative city limits with a population of around 3.8 million. The city is located in the central-western portion of the Italian Peninsula, on the Tiber within Lazio (Latium). Rome is the only city in the world to contain in its interior a whole state; the enclave of Vatican City.

Rome's history spans more than two and a half thousand years, since its legendary founding in 753 BC. Rome is one of the oldest continuously occupied cities in Europe. It is referred to as "The Eternal City", a notion expressed by ancient Roman poets and writers. In the ancient world it was successively the capital city of the Roman Kingdom, the Roman Republic and the Roman Empire, and is regarded as one of the birthplaces of Western civilization. Since the 1st century AD, Rome has been considered the seat of the Papacy and in the 8th century it became the capital of the Papal States, which lasted until 1870. In 1871 Rome became the capital of the Kingdom of Italy, and in 1946 that of the Italian Republic.

After the Middle Ages, Rome was ruled by popes such as Alexander VI and Leo X, who transformed the city into one of the major centres of the Italian Renaissance along with Florence. The current version of St Peter's Basilica was built and the Sistine Chapel was painted by Michelangelo. Famous artists and architects, such as Bramante, Bernini and Raphael, resided for some time in Rome, contributing to its Renaissance and Baroque architecture.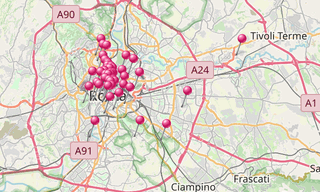 List of sights
2,267 Photos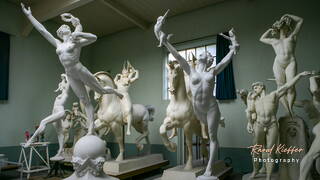 Andersen Museum
8 Photos
Andersen was born in Bergen, Norway in 1872, and immigrated as an infant with his family to Newport, Rhode Island the following year. As a young …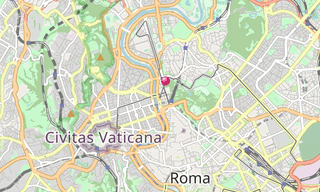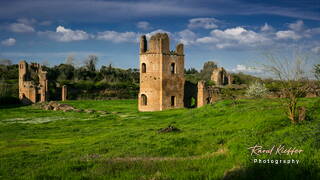 Appian Way
25 Photos
The Appian Way was one of the earliest and strategically most important Roman roads of the ancient republic. It connected Rome to Brindisi, Puglia, …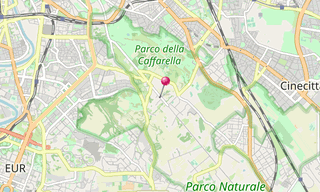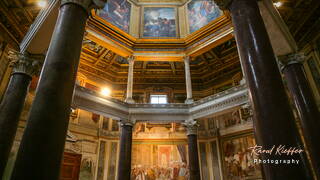 Archbasilica of Saint John Lateran
152 Photos
The Papal Archbasilica of St John Lateran, commonly known as St John Lateran's Archbasilica and St John Lateran's Basilica, is the cathedral church …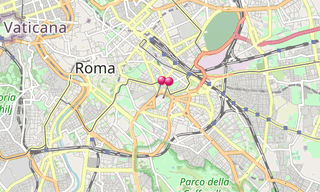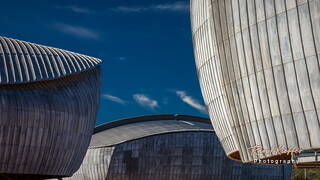 Auditorium
22 Photos
Auditorium Parco della Musica is a large multi-functional public music complex in Rome. The complex is situated in the north of the city, in the …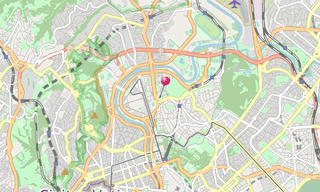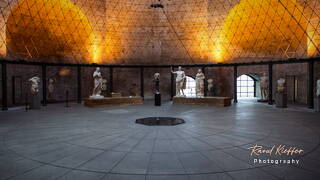 Aula Ottagona
48 Photos
The Aula Ottagona is part of Diocletian's Baths and used to be called the Hall of Minerva. Probably designed originally to provide a concourse …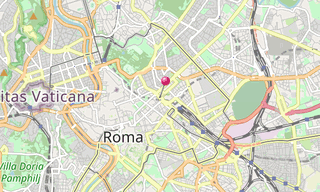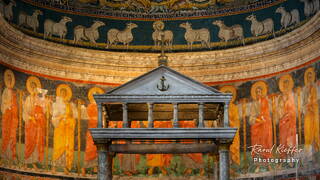 Basilica San Clemente al Laterano
43 Photos
The Basilica of Saint Clement is a Roman Catholic minor basilica dedicated to Pope Clement I located in Rome. Archaeologically speaking, the …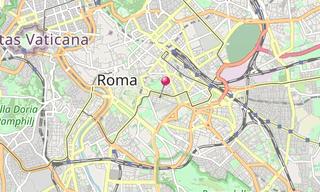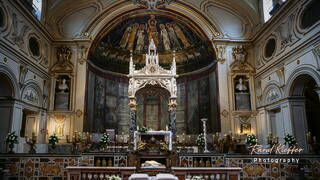 Basilica Santa Cecilia in Trastevere
28 Photos
Santa Cecilia in Trastevere is a 5th century church in Rome, devoted to Saint Cecilia, in the Trastevere rione. The first church on this site was …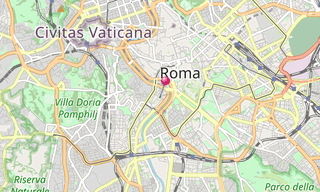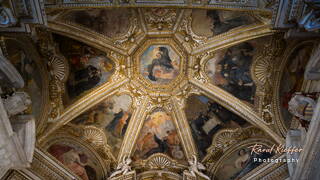 Basilica Santa Maria del Popolo
32 Photos
Santa Maria del Popolo is an Augustinian church located in Rome. It stands to the north side of the Piazza del Popolo, one of the most famous …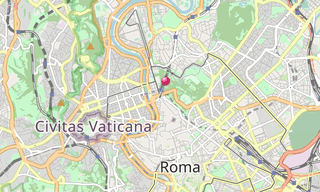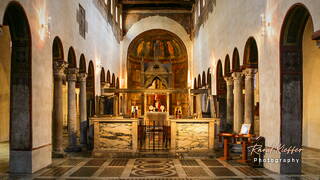 Basilica Santa Maria in Cosmedin
15 Photos
The Basilica of Saint Mary in Cosmedin is a minor basilica church in Rome. It is located in the rione of Ripa. The church was built in the 8th …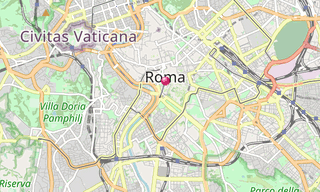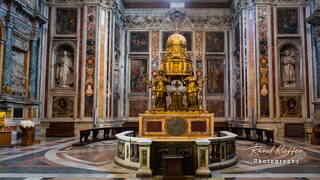 Basilica Santa Maria Maggiore
28 Photos
The Papal Basilica of Saint Mary Major known also by other names, is the largest Roman Catholic Marian church in Rome. There are other churches in …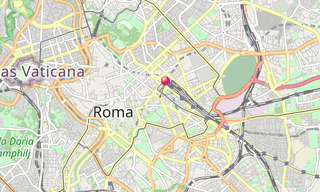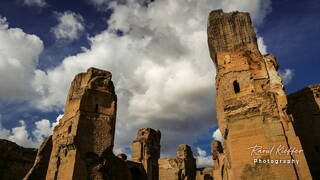 Baths of Caracalla
32 Photos
The Baths of Caracalla in Rome, were Roman public baths, or thermae, built in Rome between AD 212 and 216, during the reign of the Emperor Caracalla …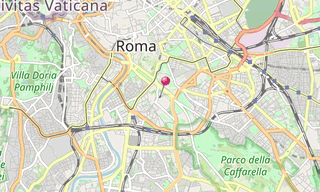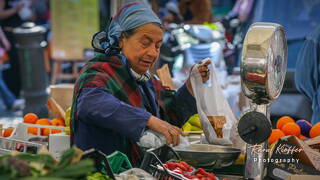 Campo de' Fiori
100 Photos
Campo dei Fiori is a rectangular square near Piazza Navona in Rome, on the border of rione Parione and rione Regola. Campo dei Fiori, translated …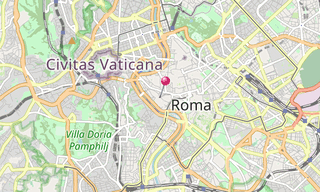 Canova Tadolini Workshop
58 Photos
In January 1818, at the height of his European fame, Antonio Canova signed a contract for a property destined for the practice of sculpture. This …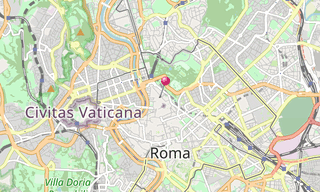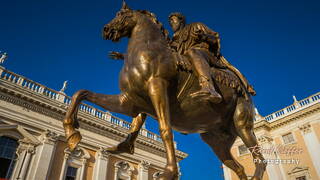 Capitoline Hill
19 Photos
The Capitoline Hill (Campidoglio), between the Forum and the Campus Martius, is one of the Seven Hills of Rome. It was the citadel (equivalent of …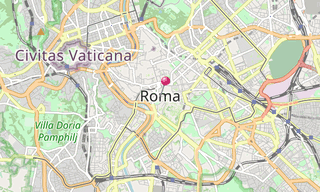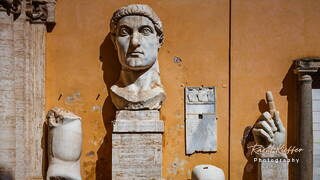 Capitoline Museums
77 Photos
The Capitoline Museums (Italian Musei Capitolini) are a group of art and archaeological museums in Piazza del Campidoglio, on top of the Capitoline …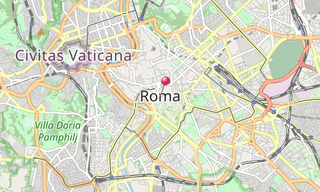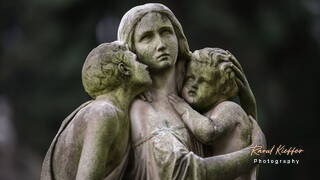 Cemetery Campo Verano
122 Photos
The Campo Verano (Cimitero Comunale Monumentale Campo Verano) is a cemetery in Rome that was founded in the early 19th century. The cemetery is …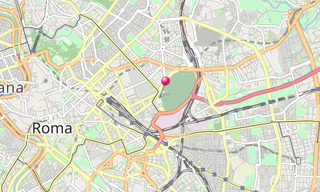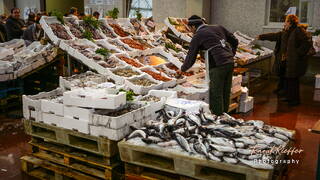 Centro Agroalimentare Roma
19 Photos
The Chamber of Commerce of Rome invested more than 20 million euros in the implementation of the Rome Food Centre. The Centro Agroalimentare Roma …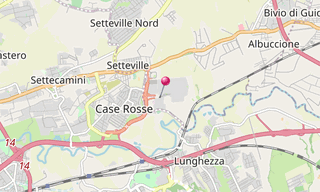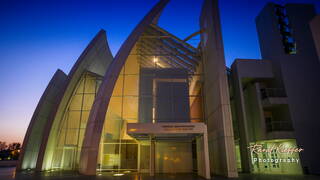 Chiesa del 2000
106 Photos
The church "Dives in Misericordia" is located in Tor Tre Teste in Rome, and was designed by Richard Meier, winner of the competition announced in …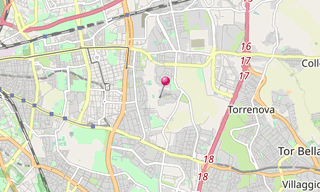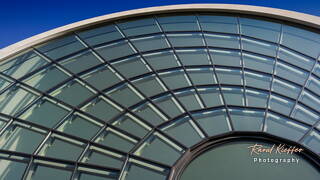 Chiesa del Santo Volto di Gesu
34 Photos
The Chiesa del Santo Volto di Gesu is a church of Rome, in Portuense district, in via della Magliana. It is one of the most successful examples of …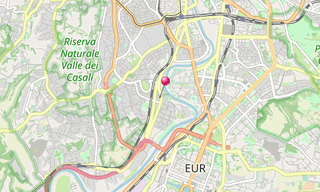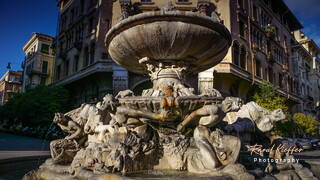 Coppede
102 Photos
The architect Gino Coppede planned this quarter in the Twenties. It's a very particular quarter where do several styles peep in: Liberty, Deco, …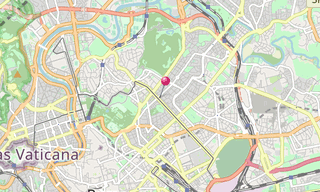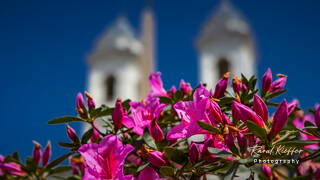 Festa della Primavera
30 Photos
The Spanish Steps are a set of steps in Rome, climbing a steep slope between the Piazza di Spagna at the base and Piazza Trinita dei Monti, …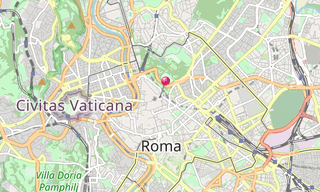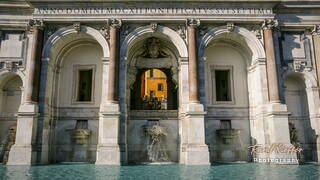 Fontana dell'Acqua Paola
27 Photos
The Fontana dell'Acqua Paola also known as Il Fontanone "The big fountain" is a monumental fountain located on the Janiculum Hill, near the church …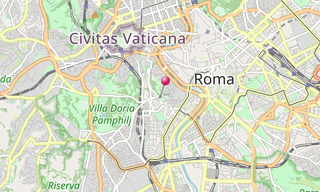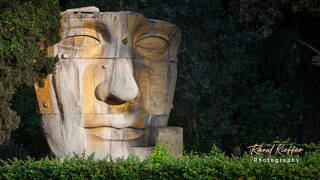 Fountain of the Goddess Rome
12 Photos
The Fontana della Dea Roma (Fountain of the Goddess Rome) from Igor Mitoraj is located Piazza Monte Grappa. Igor Mitoraj (born 1944) is a Polish …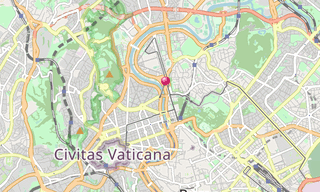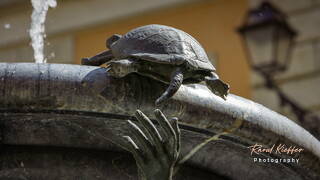 Fountain of the Tortoises
20 Photos
Designed by Giacomo della Porta, the Fountain of the Tortoises (Fontana delle Tartarughe) was built in 1581 - 1588 and decorated by the Florentine …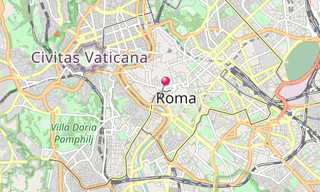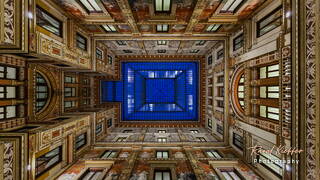 Galleria Sciarra
24 Photos
The Galleria Sciarra is a pedestrian passage of Rome, located between Via Marco Minghetti, Vicolo Sciarra and Piazza dell'Oratorio, in the Trevi …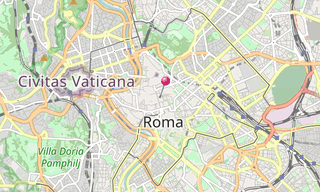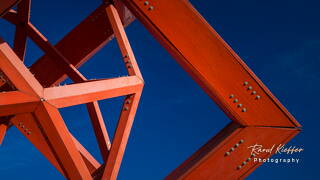 Goal - Mario Ceroli
38 Photos
The 16.5 m high sculpture "Goal" by Mario Ceroli was built by the artist during the World Cup in 1990. The sculpture is composed of two built-in …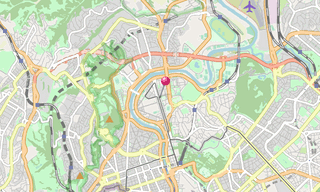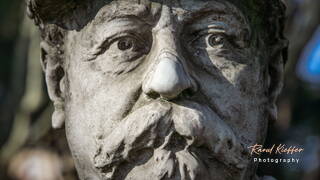 Janiculum
42 Photos
The Janiculum (Gianicolo in Italian) is a hill in western Rome. Although the second-tallest hill (the tallest being Monte Mario) in the …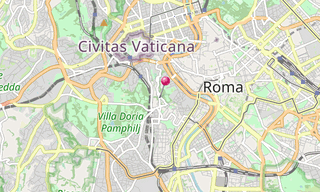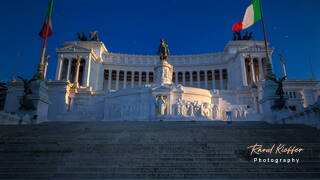 Monumento a Vittorio Emanuele II
24 Photos
The Monumento Nazionale a Vittorio Emanuele II or Altare della Patria or "Il Vittoriano" is a monument to honour Victor Emmanuel, the first king of …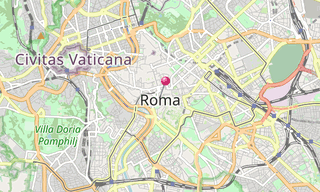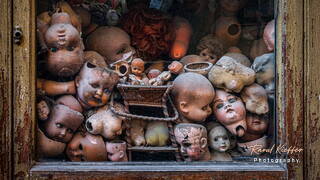 Ospedale delle Bambole
42 Photos
The Restauri Artistici Squatriti, 29 Via Ripetta at the coner to Via del Vantaggio in Rome, known to Romans as the "Ospedale delle Bambole", or the …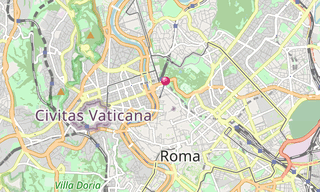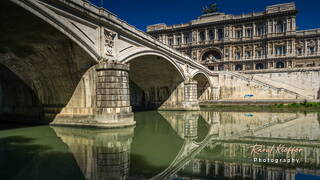 Palazzo dei Tribunali
24 Photos
The Palazzo di Giustizia or Palazzo dei Tribunali is located in Rome, on the banks of the Tiber, near the Castel Sant'Angelo. The palace was built …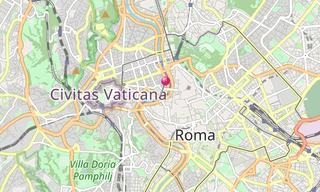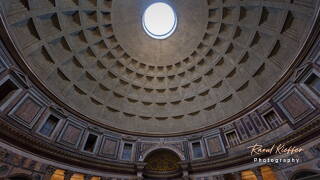 Pantheon (Rome)
15 Photos
The Pantheon is a building in Rome, commissioned by Marcus Agrippa as a temple to all the gods of Ancient Rome, and rebuilt by Emperor Hadrian in …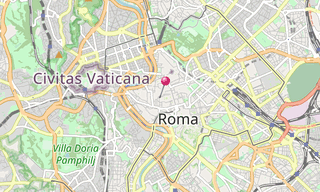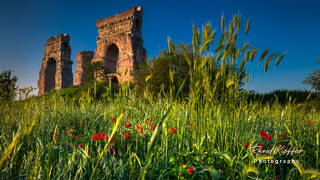 Parco degli Acquedotti
40 Photos
The Parco degli Acquedotti is a public park in Rome, named after the aqueducts, crossed by the Aqua Felix and containing part of the Aqua Claudia …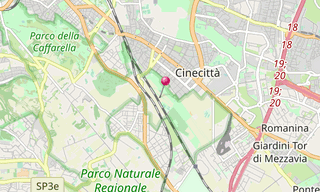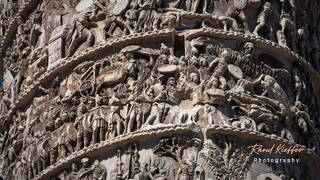 Piazza Colonna
5 Photos
Piazza Colonna is a piazza at the centre of the Rione of Colonna in the historic heart of Rome. It is named for the marble Column of Marcus Aurelius …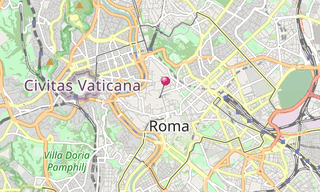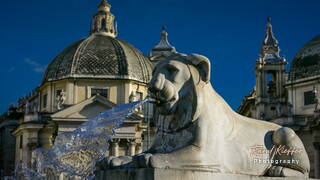 Piazza del Popolo
22 Photos
Piazza del Popolo is a large urban square in Rome. The name in modern Italian literally means "People's Square", but historically it derives from …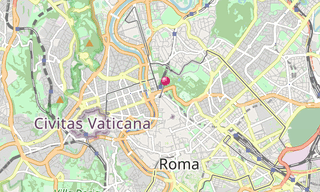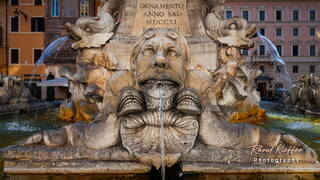 Piazza della Rotonda
18 Photos
The Piazza della Rotonda is a square in Rome, on the south side of which is located the Pantheon. The square gets its name from the Pantheon's …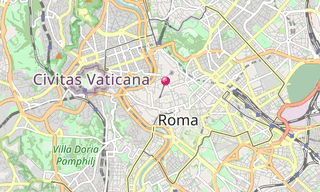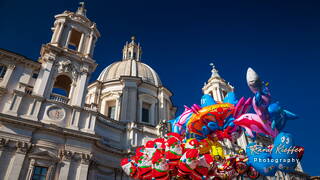 Piazza Navona
30 Photos
The Piazza Navona is a city square in Rome, Italy. It is built on the site of the Stadium of Domitian, built in 1st century AD, and follows the …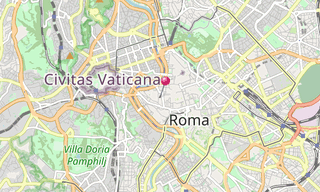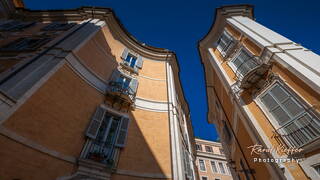 Piazza Sant'Ignazio
8 Photos
Piazza di Sant'Ignazio is a square located in the historic centre of Rome, in front of the church of Sant'Ignazio di Loyola in Campo Marzio. The …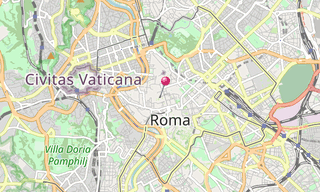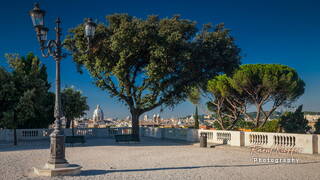 Pincian Hill
4 Photos
The Pincian Hill (Pincio, Mons Pincius) is a hill in the northeast quadrant of the historical center of Rome. The hill lies to the north of the …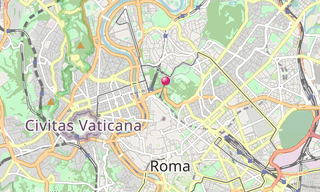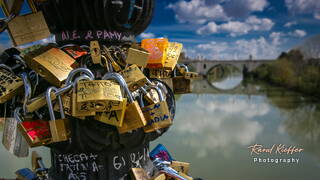 Ponte Milvio
85 Photos
The Milvio Bridge (Ponte Molle or Ponte Milvio) is a bridge over the Tiber in northern Rome. It was an economically and strategically important …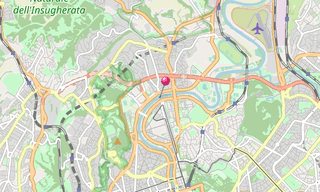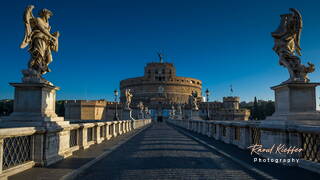 Ponte Sant'Angelo
51 Photos
Ponte Sant'Angelo, once the Aelian Bridge or Pons Aelius, meaning the Bridge of Hadrian, is a Roman bridge in Rome, completed in 134 AD by Roman …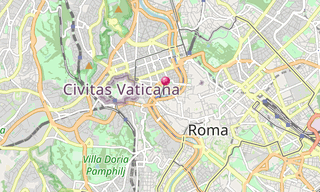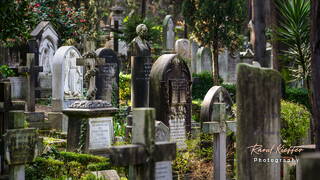 Protestant Cemetery
36 Photos
The Protestant Cemetery, now officially called the Cimitero Acattolico" Non-Catholic Cemetery" and often referred to as the Cimitero degli Inglesi " …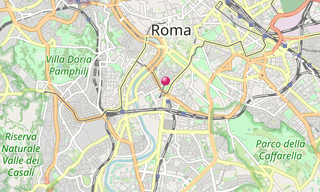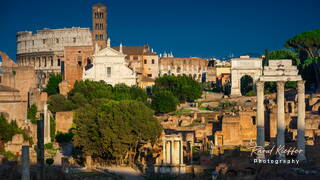 Roman Forum
80 Photos
The Roman Forum (Forum Romanum, Foro Romano) is a rectangular forum (plaza) surrounded by the ruins of several important ancient government …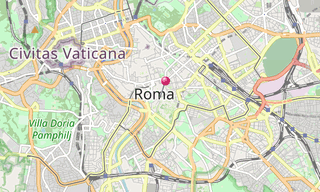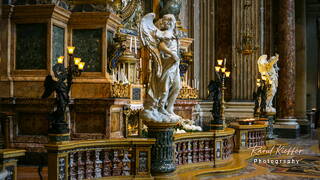 Saint Ignatius of Loyola at Campus Martius
15 Photos
The Church of Saint Ignatius of Loyola at Campus Martius is Roman Catholic titular church dedicated to Ignatius of Loyola, the founder of the …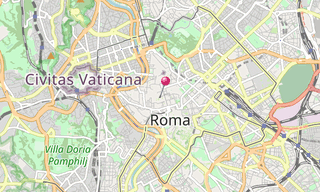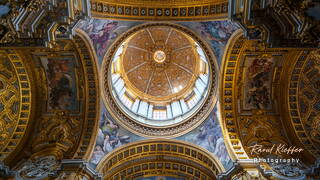 Santi Ambrogio e Carlo al Corso
17 Photos
Santi Ambrogio e Carlo al Corso (usually known simply as San Carlo al Corso) is a basilica church in Rome, facing onto the central part of the Via …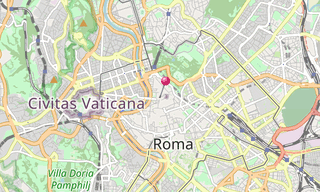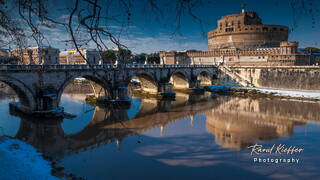 Snow in Rome - February 2012
22 Photos
Snow began falling in the late morning on Friday the 03 February 2012. The last substantial snowfalls in Rome were in 1985 and 1986, though there …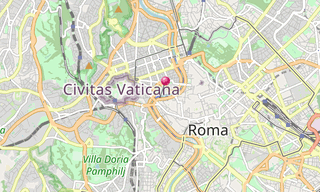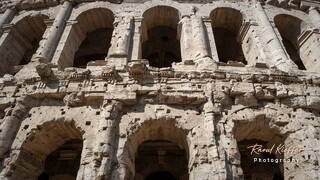 Theatre of Marcellus
10 Photos
The Theatre of Marcellus is an ancient open-air theatre in Rome, built in the closing years of the Roman Republic. At the theatre, locals and …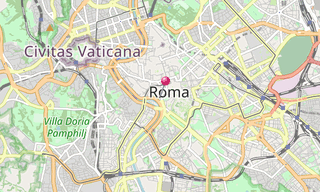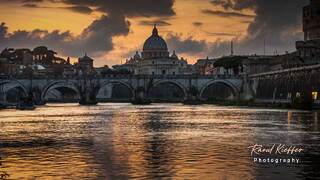 Tiber
15 Photos
The Tevere (Tiber) is the third-longest river in Italy, rising in the Apennine mountains in Emilia-Romagna and flowing 406 km through Umbria and …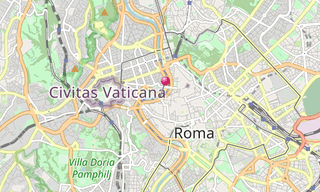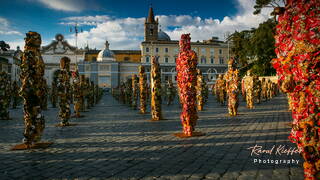 Trash People
110 Photos
Trash People: The one thousand life-sized Trash People started their trip around the world in 1996 in Xanten. They stopped in Paris (1999), Moscow …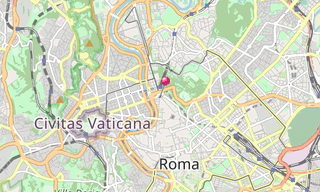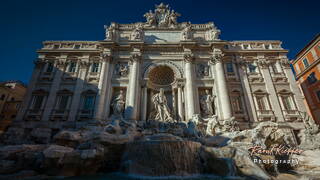 Trevi Fountain
19 Photos
The Trevi Fountain (Fontana di Trevi) is a fountain in the Trevi district in Rome. Standing 26 m high and 20 m wide, it is the largest Baroque …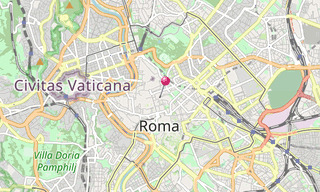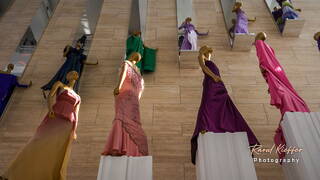 Valentino in Rome
204 Photos
The exhibition "Valentino a Roma" was set around the Ara Pacis and spread throughout the museum, creating an exact chronological retrospective, …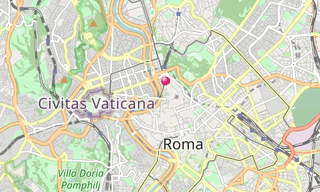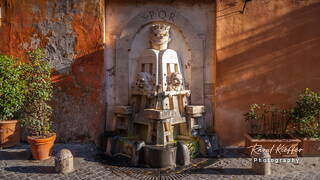 Via Margutta
18 Photos
The Via Margutta is a narrow street in the centre of Rome, near Piazza del Popolo, accessible from Via del Babuino in the ancient Campo Marzio …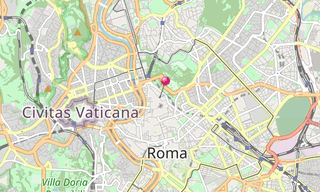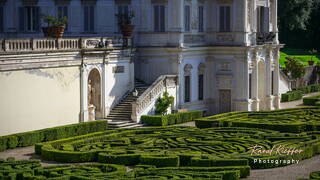 Villa Doria-Pamphili
20 Photos
The Villa Doria-Pamphili is a 17th century villa with what is today the largest landscaped public park in Rome. It is located in the quarter of …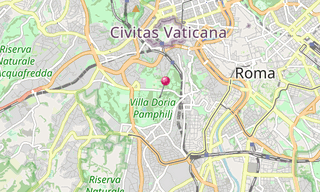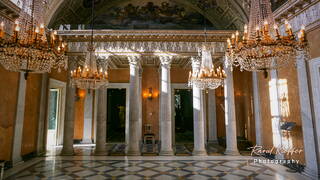 Villa Torlonia
70 Photos
Villa Torlonia is a villa and surrounding gardens in Rome, formerly belonging to the Torlonia family. It is entered from via Nomentana. It was …