Description
The Partnach Gorge (Partnachklamm) is a 702 m long and partly 80 m deep gorge incised in the limestone layers of the Wetterstein massif by the Partnach torrent (a minor tributary of the Danube) in the Reintal valley near Garmisch-Partenkirchen. In 1912, the Partnach Gorge was declared a natural monument and is since then also accessible.
The nearly horizontal stony path, running along the east side of the gorge and partially passing through tunnels, was created by the section of the German and Austrian Alpine Association of Garmisch-Partenkirchen.
Photo gallery59 photos
Click on a picture to view it in full screen mode.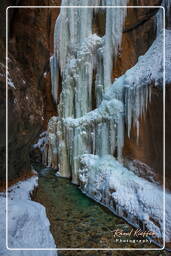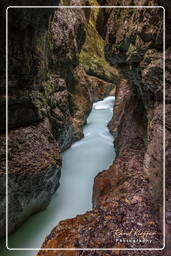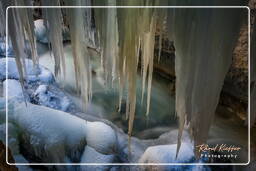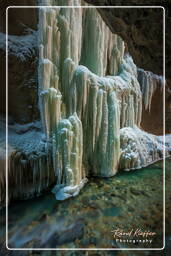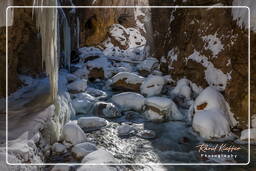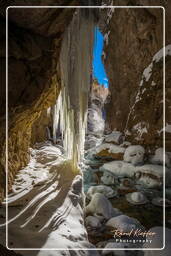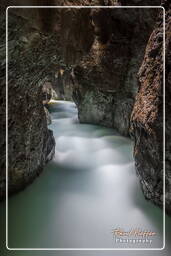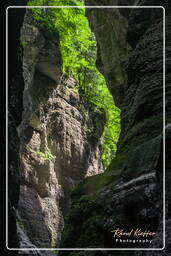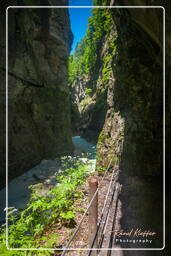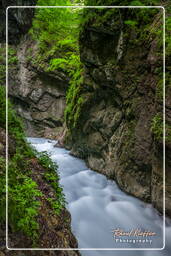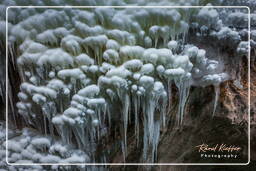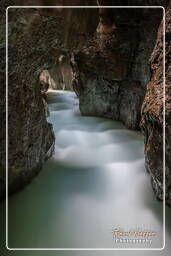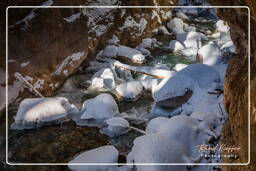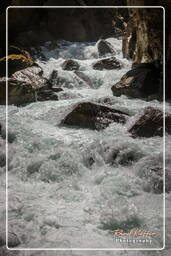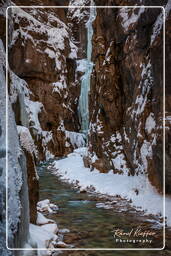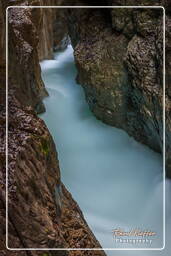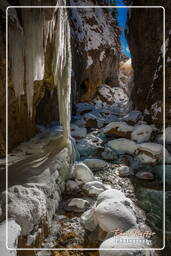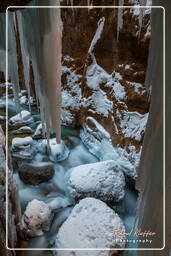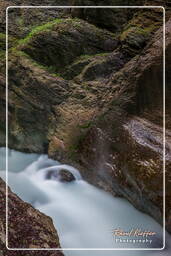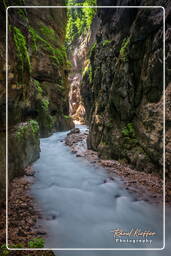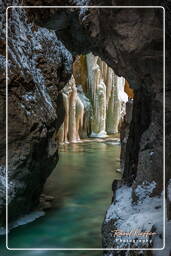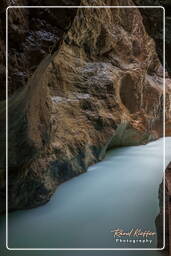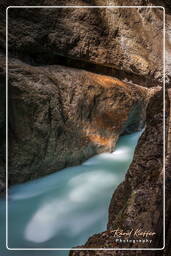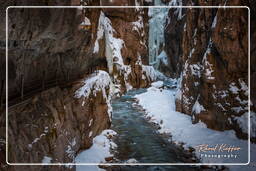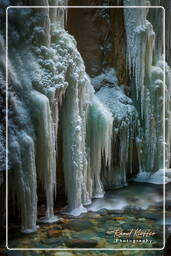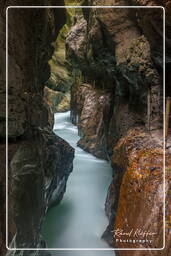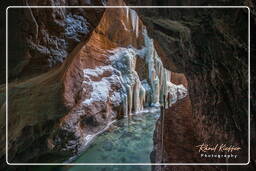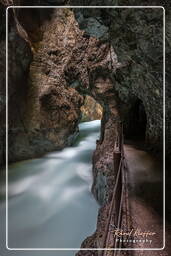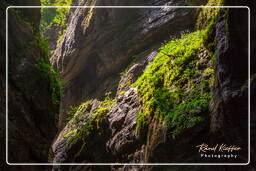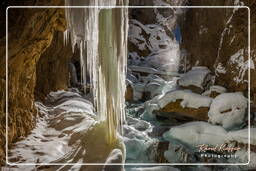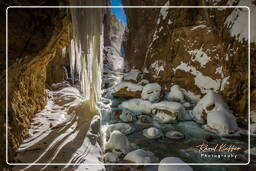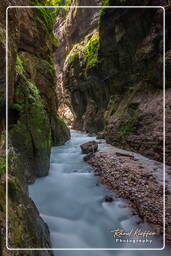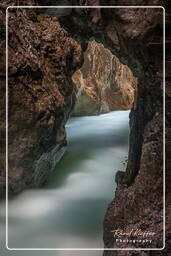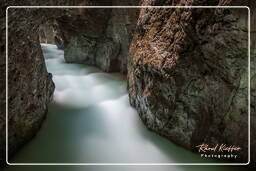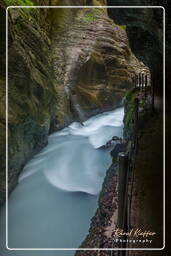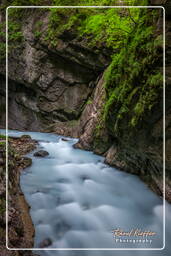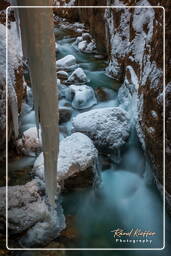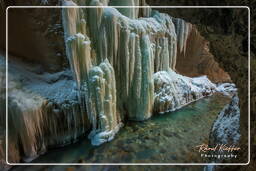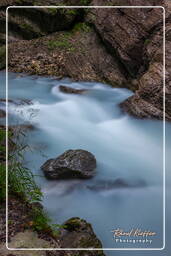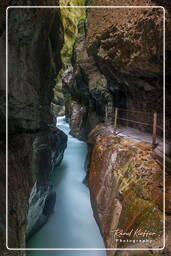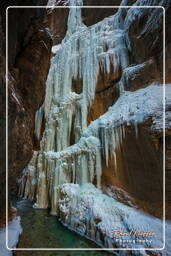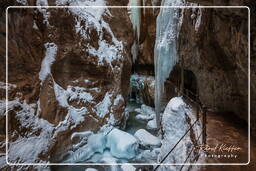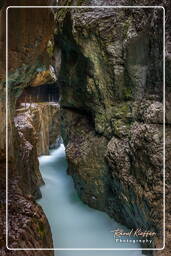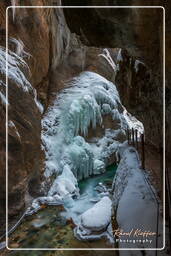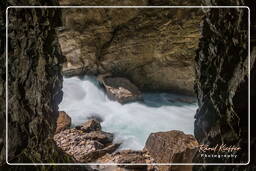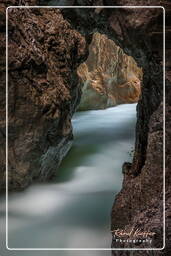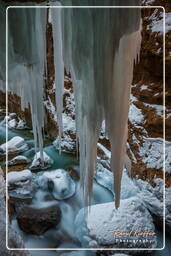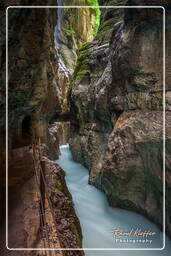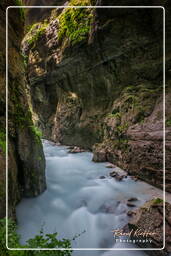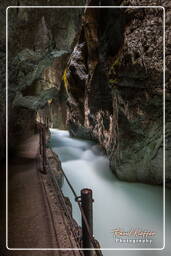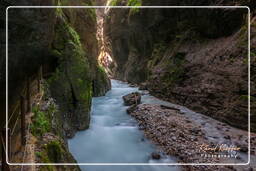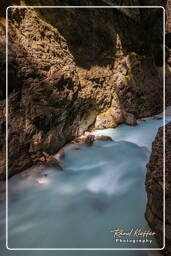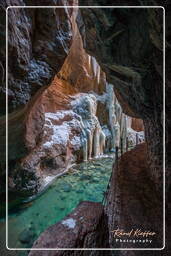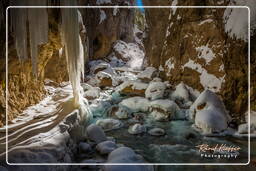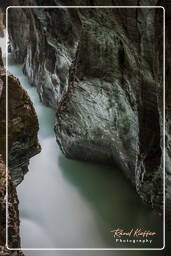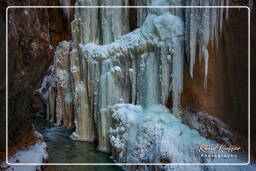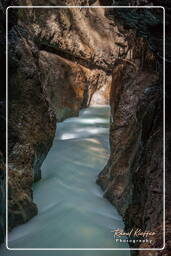 ★ Don't miss: Most beautiful photos of Germany