Description
The church village of Wamberg is part of the municipality of Garmisch-Partenkirchen (Upper Bavaria) at 996 m. The place is on the north side of the Wamberg saddle, a mountain range in the Werdenfelser Land with its highest elevation, the Wamberg mountain of the same name. Wamberg is first mentioned in a document in the 12th century.
The Church of St. Anna was built in 1720 and was consecrated on September 11, 1721 by Prince-Bishop Johann Franz Eckher von Kapfing and Liechteneck. In the middle of the 18th century Anton Lid from Partenkirchen built a confessional; In 1843 an organ by Joseph Pröbstl was added. Inside there is a high altar by the sculptor Andreas Onich, who depicts Virgin and Child with Saint Anne.
Photo gallery12 photos
Click on a picture to view it in full screen mode.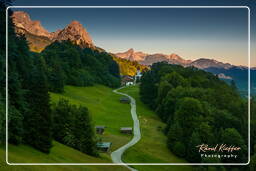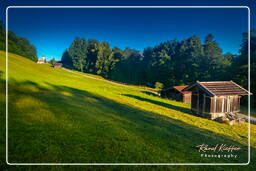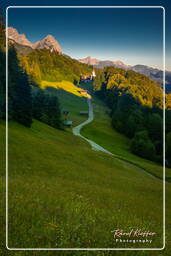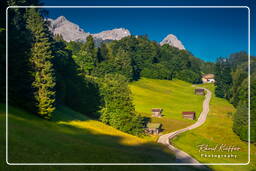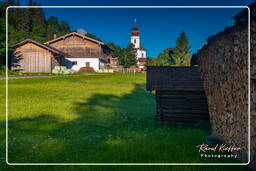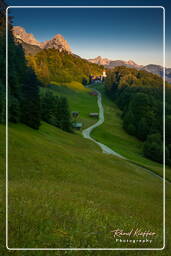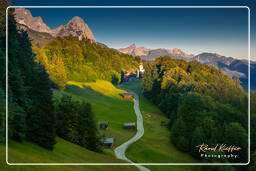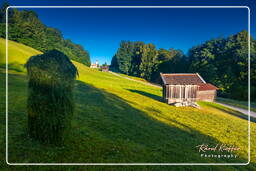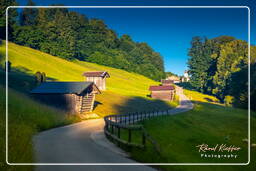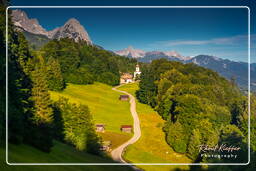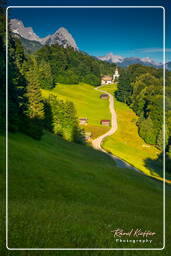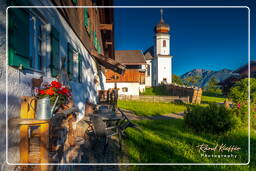 ★ Don't miss: Most beautiful photos of Germany