Description
Polignano a Mare is an Italian town in the Apulia, located on the Adriatic Sea. The area was settled since prehistoric times, as shown by archaeological excavations in the locality of Santa Barbara.
It is believed that it is the site of the ancient Greek city of Neapolis of Apulia, attested by many coins. Remains of the Roman domination include the bridge on the Via Traiana.
The former cathedral includes works by the sculptor Stefano of Putignano.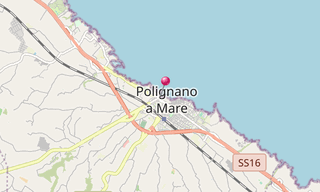 ★ Open the Google Maps link in a new window at the location: Polignano a Mare
Photo gallery
80 Photos
Page 1 of 2 / Photos 1 to 60
Click on a picture to view it in full screen mode.
Display captions on images:
★ Don't miss: Most beautiful photos of Italy