Description
Italy, officially Repubblica Italiana, is a country located partly on the European Continent and partly on the Italian Peninsula in Southern Europe and on the two largest islands in the Mediterranean Sea, Sicily and Sardinia.
Italy shares its northern, Alpine boundary with France, Switzerland, Austria and Slovenia. The independent states of San Marino and the Vatican City are enclaves within the Italian Peninsula, and Campione d'Italia is an Italian exclave in Switzerland.
The land known as Italy today has been the cradle of European cultures and peoples, such as the Etruscans and the Romans. Italy's capital, Rome, was for centuries the political centre of Western civilisation, as the capital of the Roman Empire.
Show the remaining text …

After its decline, Italy would endure numerous invasions by foreign peoples, from Germanic tribes such as the Lombards and Ostrogoths, to the Normans and later, the Byzantines, among others.

Centuries later, Italy would become the birthplace of the Renaissance, an immensely fruitful intellectual movement that would prove to be integral in shaping the subsequent course of European thought.

Through much of its post-Roman history, Italy was fragmented into numerous kingdoms and city-states (such as the Kingdom of Sardinia, the Kingdom of the Two Sicilies and the Duchy of Milan), but was unified in 1861, a tumultuous period in history known as the "Risorgimento".

In the late 19th century, through World War I, and to World War II, Italy possessed a colonial empire, which extended its rule to Libya, Eritrea, Italian Somaliland, Ethiopia, Albania, Rhodes, the Dodecanese and a concession in Tianjin, China.

Modern Italy is a democratic republic. Italy enjoys a very high standard of living, and has a high nominal GDP per capita. It is a founding member of what is now the European Union and North Atlantic Treaty Organization. Italy is also a member of the G7, G8 and G20.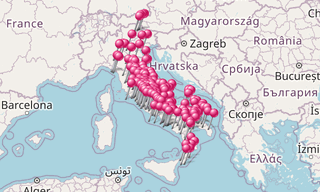 List of sights
13,639 Photos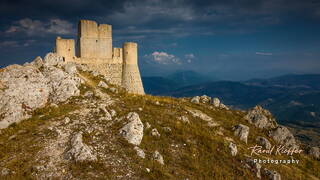 Abruzzo (IT)
461 Photos
Abruzzo is a region in central Italy, its western border lying less than 80 km east of Rome. Abruzzo borders the region of Marche to the north, Lazio to …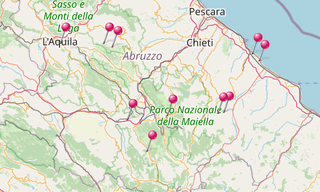 List of sights: Cocullo, Gessopalena, L'Aquila, Pacentro, Rocca di Calascio, Roccascalegna, San Vito Chietino, Santo Stefano di Sessanio, Scanno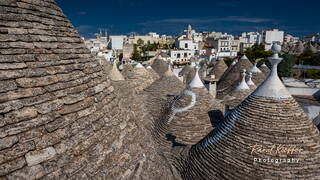 Apulia (IT)
1,144 Photos
Apulia is a region of Italy in Southern Italy bordering the Adriatic Sea in the east, the Ionian Sea to the south-east, and the Strait of Otranto and Gulf of Taranto …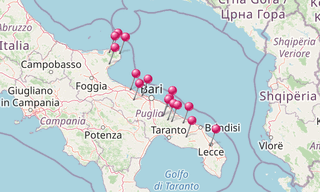 List of sights: Alberobello, Castellana Caves, Giovinazzo, Lecce, Loccorotondo, Monte Sant'Angelo, Oria, Ostuni, Peschici, Polignano a Mare, Putignano, Ruvo di Puglia, …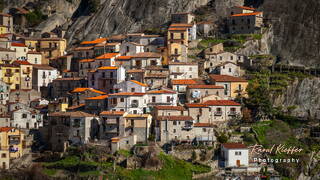 Basilicata (IT)
927 Photos
Basilicata, also known as Lucania, is a region in the south of Italy, bordering on Campania to the west, Apulia (Puglia) to the north and east, and Calabria …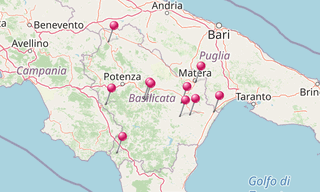 List of sights: Brienza, Castelmezzano, Craco, Ferrandina, Matera, Melfi, Metaponto, Pietrapertosa, Pisticci, Rivello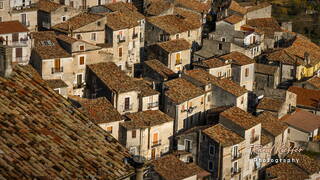 Calabria (IT)
344 Photos
Calabria, known in antiquity as Bruttium or formerly as Italia, is a region in southern Italy, forming the "toe" of the Italian Peninsula. The capital city …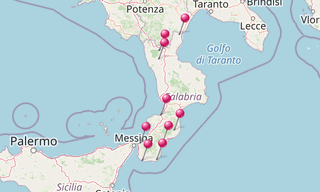 List of sights: Altomonte, Brancaleone, Calabrian Landscapes, Gerace, Morano Calabro, Pentidattilo, Pizzo, Rocca Imperiale, Scilla, Stilo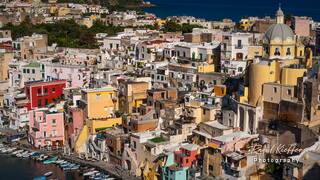 Campania (IT)
1,581 Photos
Campania is a region in southern Italy. The region has a population of around 5.8 million people, making it the second most populous region of Italy; its …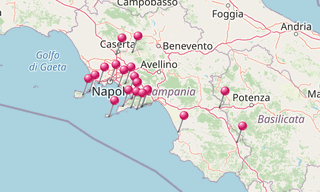 List of sights: Amalfi Coast, Capri, Caserta, Ercolano, Ischia, Marina di Cassano (Piano di Sorrento), Mount Vesuvius, Naples, Padula, Paestum, Procida, Romagnano al Monte, …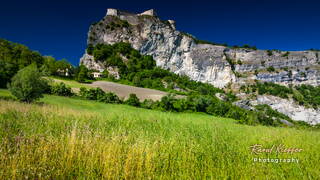 Emilia-Romagna (IT)
621 Photos
Emilia-Romagna is an administrative Region of Northern Italy, comprising the former regions of Emilia and Romagna. It has an area of 22,446 km², and about …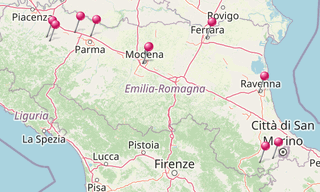 List of sights: Castell'Arquato, Certosa di Paradigna, Ferrara, Fontanellato, Mille Miglia, Modena, Ravenna, San Leo, Sant'Agata Feltria, Vigoleno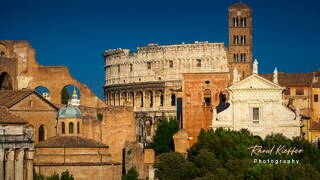 Lazio (IT)
5,397 Photos
Lazio is one of the 20 administrative regions of Italy, situated in the central peninsular section of the country. With about 5.7 million residents and …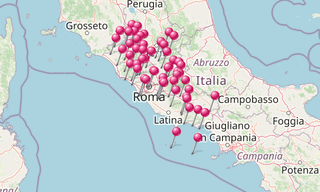 List of sights: Anagni, Anguillara Sabazia, Ariccia, Arsoli, Artena, Bagnoregio, Bolsena, Bomarzo, Calcata, Cantalice, Capodimonte, Caprarola, Cervara di Roma, Cerveteri, …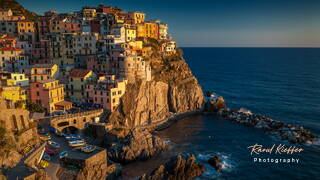 Liguria (IT)
109 Photos
Liguria is a coastal region of north-western Italy, where Genoa is the capital. The region is popular with tourists for its beaches, towns, and cuisine. …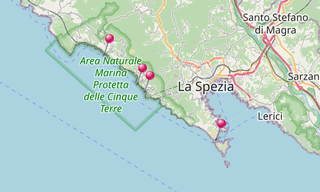 List of sights: Cinque Terre, Manarola, Porto Venere, Riomaggiore, Vernazza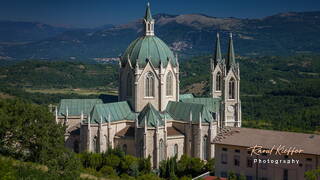 Molise (IT)
26 Photos
Molise is a region of Southern Italy. Until 1963, it formed part of the region of Abruzzi e Molise, alongside the region of Abruzzo. The split, which did …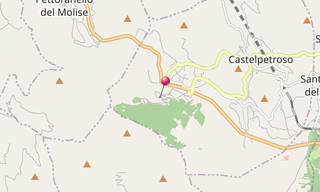 List of sights: Castelpetroso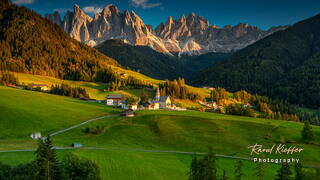 Trentino-Alto Adige (Südtirol) (IT)
48 Photos
Trentino-Alto Adige/Südtirol is an autonomous region of Italy, located in the northern part of the country. The region has a population of 1.1 million, …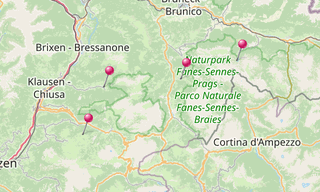 List of sights: Dolomites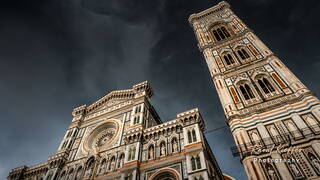 Tuscany (IT)
1,235 Photos
Tuscany is a region in central Italy with an area of about 23,000 km² and a population of about 3.8 million inhabitants. The regional capital is Florence …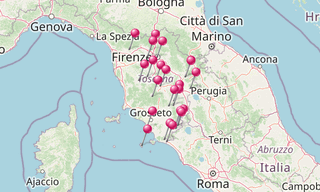 List of sights: Alberese, Arezzo, Artimino, Capalbio, Collodi, Cortona, Florence, Garden of Tarot, Isola del Giglio, Monteriggioni, Pitigliano, Prato, San Galgano, San …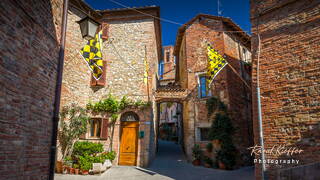 Umbria (IT)
353 Photos
Umbria is a region of historic and modern central Italy. It is the only region having neither a coastline nor a common border with other countries; however, …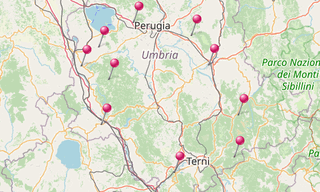 List of sights: Assisi, Citta della Pieve, Corciano, Foligno, La Scarzuola, Narni, Orvieto, Panicale, Polino, Vallo di Nera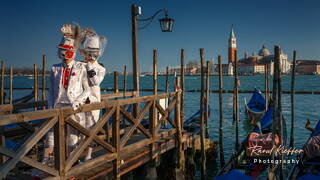 Veneto (IT)
1,393 Photos
Veneto is one of the twenty regions of Italy. Its population is about five million, ranking fifth in Italy. The region's capital and largest city is Venice …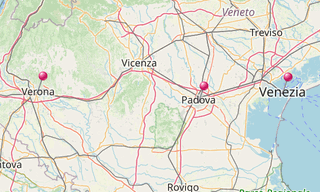 List of sights: Padua, Venetian Lagoon, Verona