Description
Genzano di Roma is a town and comune in the province of Rome, in the Lazio region of central Italy. It is one of the Castelli Romani, at a distance of 29 km from Rome, in the Alban Hills.
In June, a great folkloristic and religious exhibition, the "Infiorata" is held. A whole street (Via Italo Belardi) is covered with allegorical carpets of flowers and a masked parade walk on these, with medieval and traditional clothes realized by the town's women. For more than two centuries (from 1778) on Sunday and Monday following Corpus Christus feast the Infiorata a most suggestive manifestation of art, pride of the artists of Genzano has taken place. Each year the artists suggestions must conform to a previously agreed upon theme, such as The Colours of Michelangelo, or The Designs of Bernini.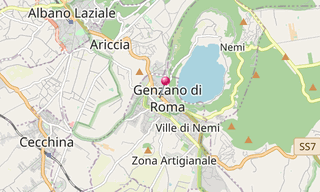 ★ Open the Google Maps link in a new window at the location: Infiorata of Genzano di Roma
Photo gallery
587 photos
Page 1 of 10 | Photos 1 to 60
Click on a picture to view it in full screen mode.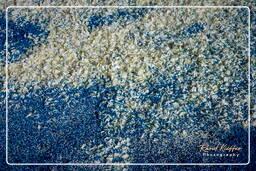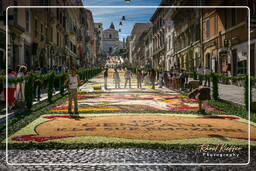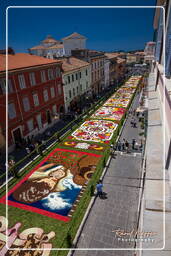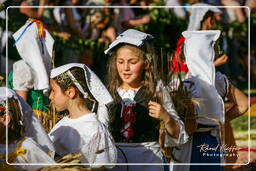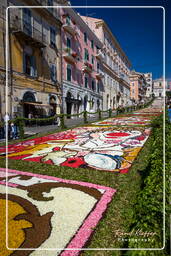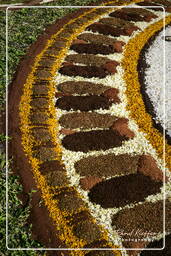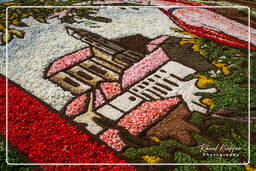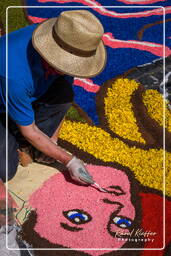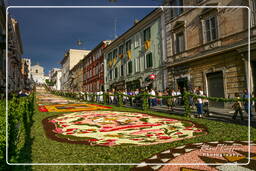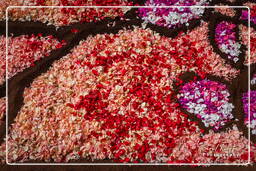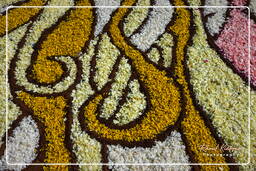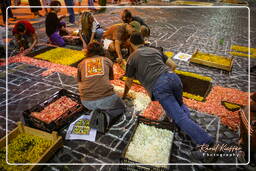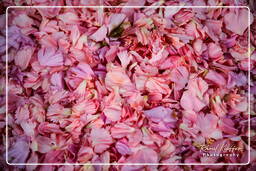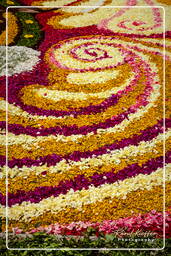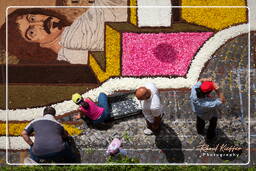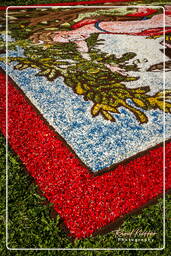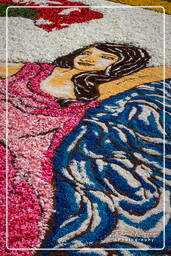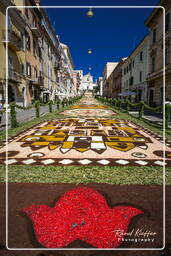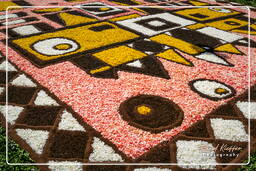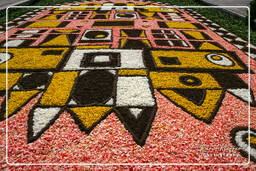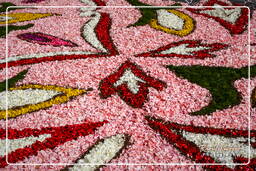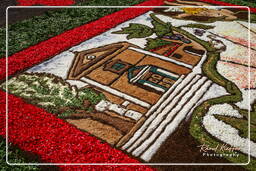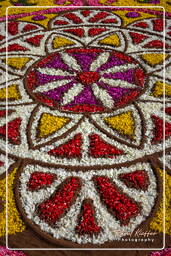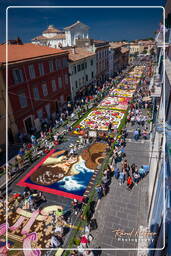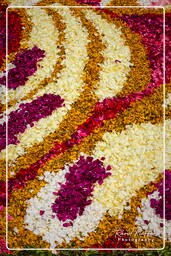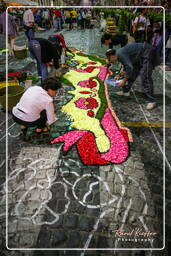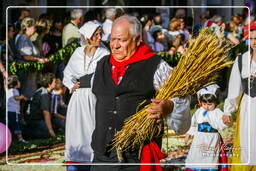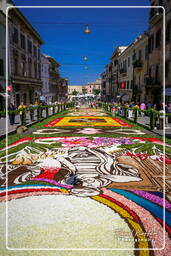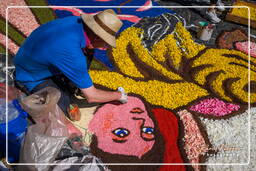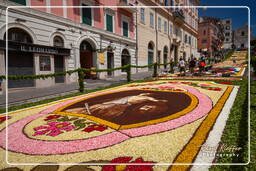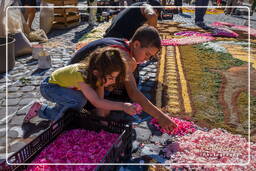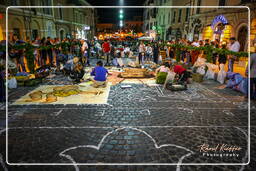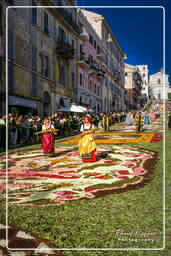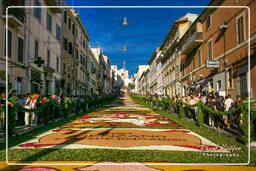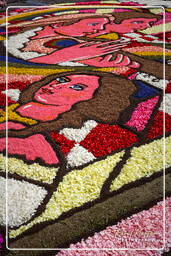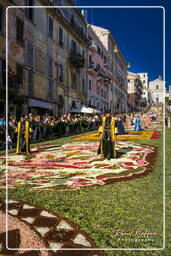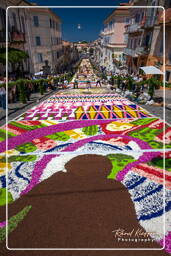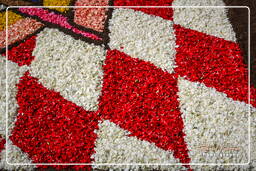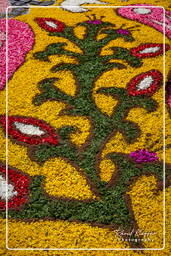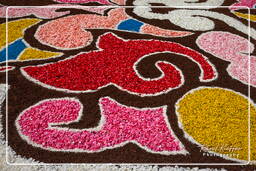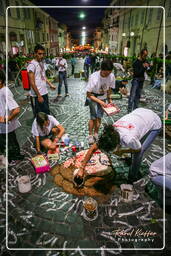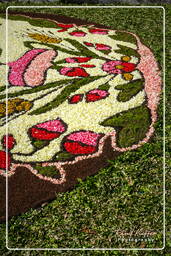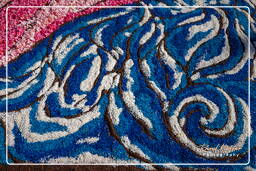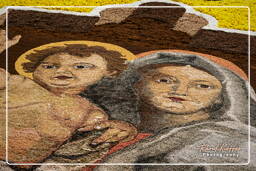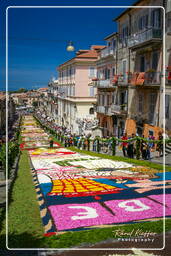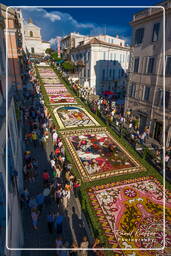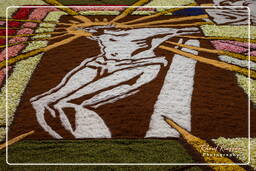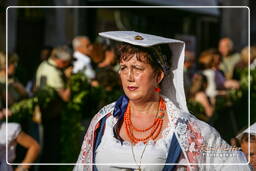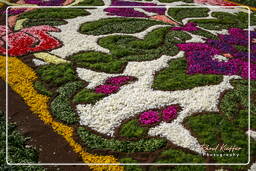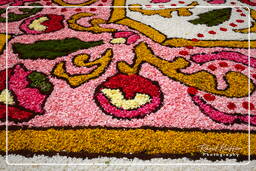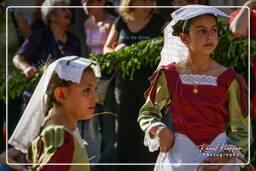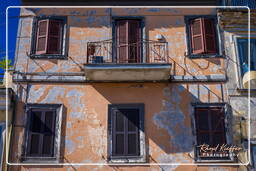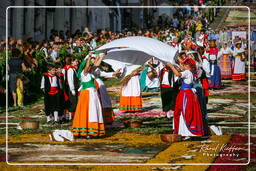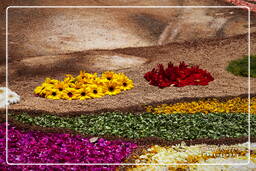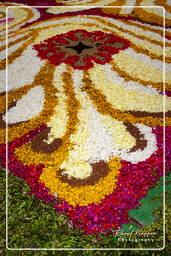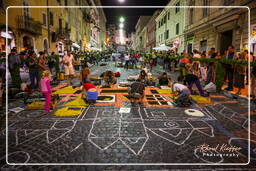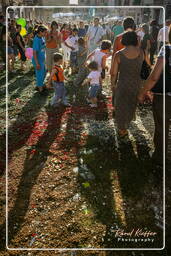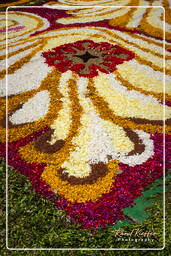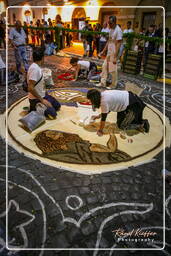 ★ Don't miss: Most beautiful photos of Italy