Description
Marta is a comune in the Province of Viterbo in the Italian region Latium, located about 80 km northwest of Rome and about 20km northwest of Viterbo. Marta borders the following municipalities: Capodimonte, Montefiascone and is on the southern shore of Lake Bolsena.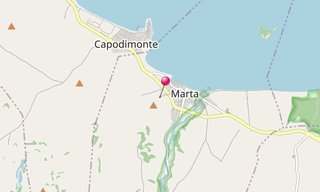 ★ Open the Google Maps link in a new window at the location: Marta (Lazio)
Photo gallery
9 Photos
Click on a picture to view it in full screen mode.
Display captions on images: