Description
Florence (Firenze) is the capital city of the Italian region of Tuscany. Florence is famous for its history. A centre of medieval European trade and finance and one of the wealthiest cities of the time, Florence is considered the Birthplace of the Renaissance, and has been called the Athens of the Middle Ages. A turbulent political history includes periods of rule by the powerful Medici family, and numerous religious and republican revolutions. From 1865 to 1870 the city was also the capital of the recently established Kingdom of Italy. The city also contains numerous museums and art galleries, such as the Uffizi Gallery and the Pitti Palace, amongst others, and still exerts an influence in the fields of art, culture and politics.
Main sights
Florence is known as the "Cradle of the Renaissance" (la Culla del Rinascimento) for its monuments, churches and buildings.
Santa Maria del Fiore: The domed cathedral of the city with the nearby Campanile (partly designed by Giotto) and the Baptistery.
Arno River: With the Ponte Vecchio (Old Bridge).
Palazzo Pitti: The Medici residence.
San Lorenzo: Contains the Medici Chapel, the mausoleum of the Medici family - the most powerful family in Florence from the 15th to the 18th century.
Uffizi: One of the finest art museums in the world - founded on a large bequest from the last member of the Medici family.
Piazza della Signoria: The location of a number of statues by other sculptors such as Donatello, Giambologna, Ammannati and Cellini.
Michelangelo's David: A replica, since the original was moved indoors to the Accademia dell'Arte del Disegno), installed in front of the Palazzo della Signoria.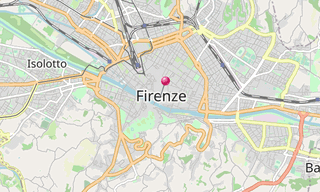 ★ Open the Google Maps link in a new window at the location: Florence
Photo gallery
130 photos
Page 1 of 3 | Photos 1 to 60
Click on a picture to view it in full screen mode.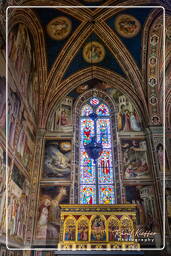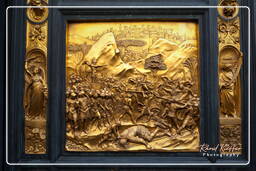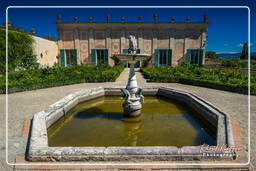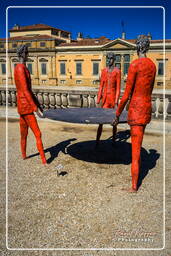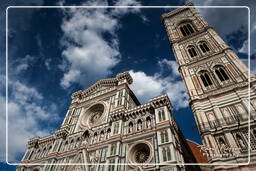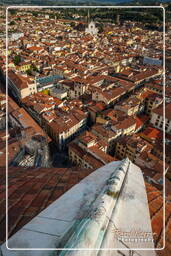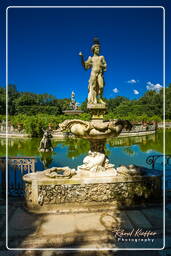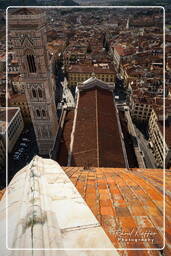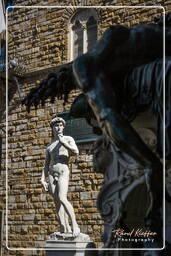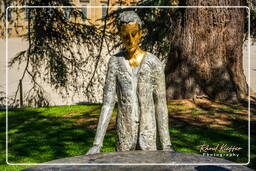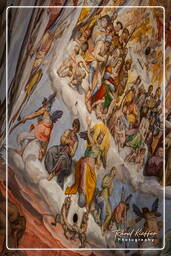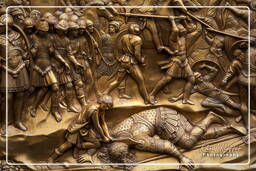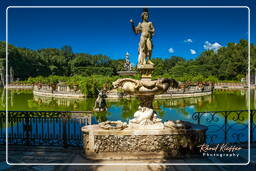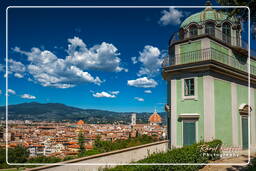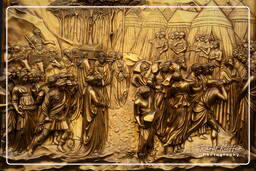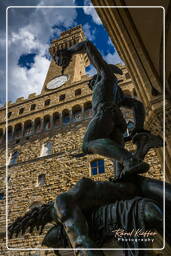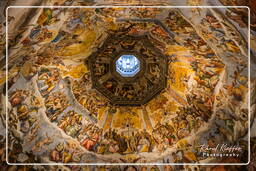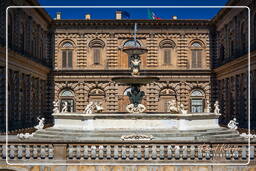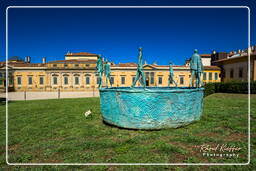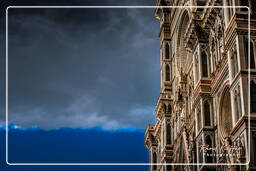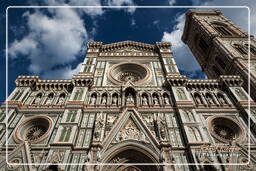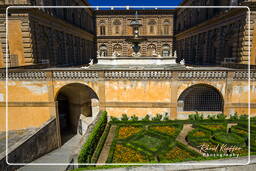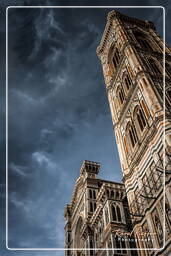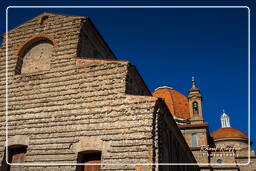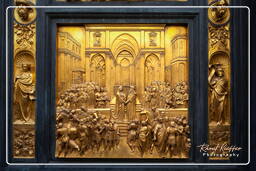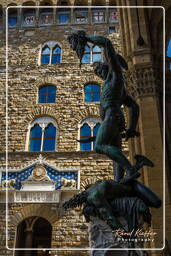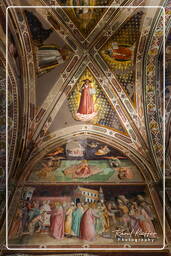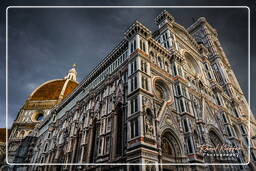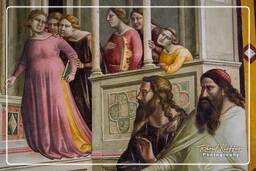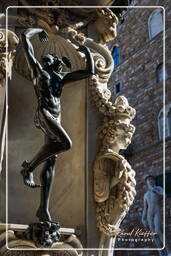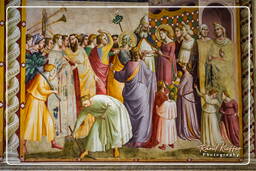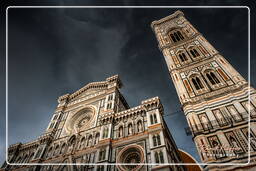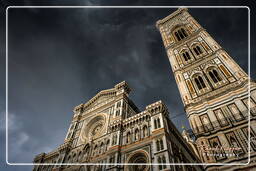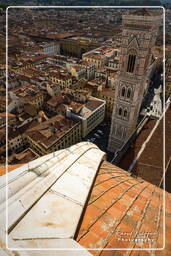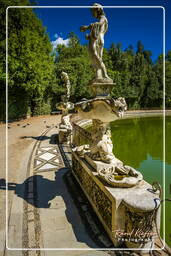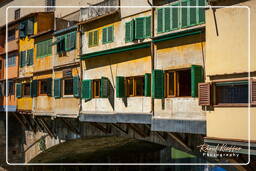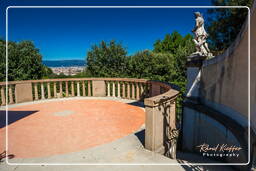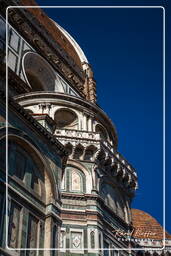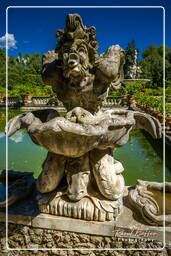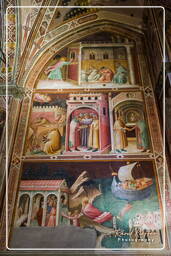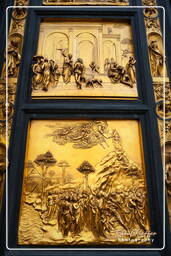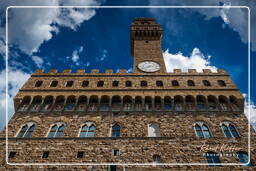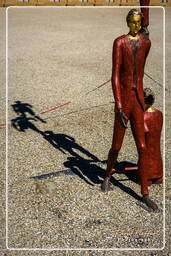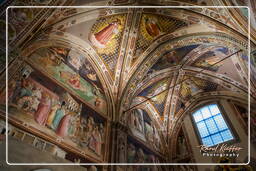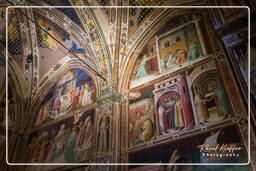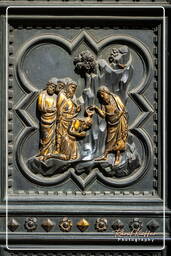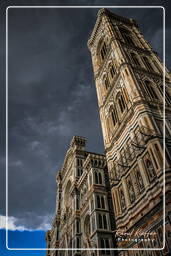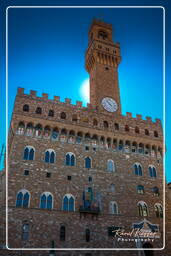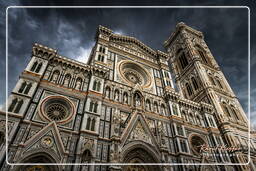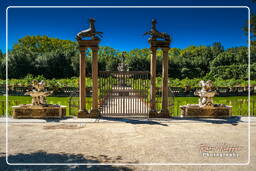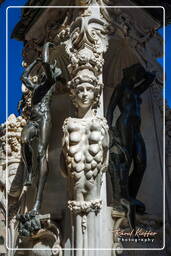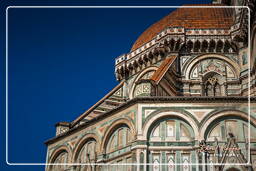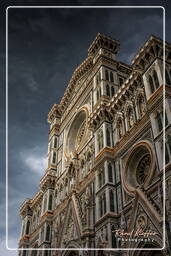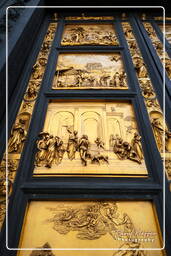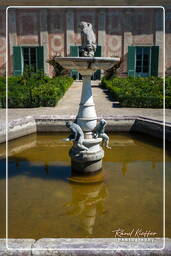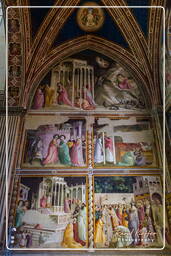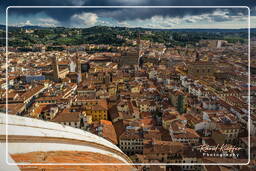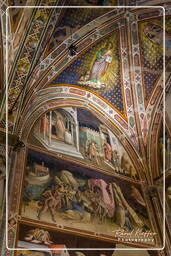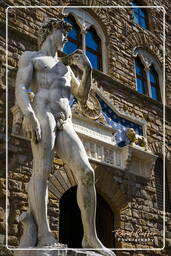 ★ Don't miss: Most beautiful photos of Italy