Description
Photo gallery of UNESCO World Heritage Sites. A World Heritage Site is a landmark or area with legal protection by an international convention administered by the United Nations Educational, Scientific and Cultural Organization (UNESCO). World Heritage Sites are designated by UNESCO for having cultural, historical, scientific or other form of significance.
The sites are judged to contain "cultural and natural heritage around the world considered to be of outstanding value to humanity". To be selected, a World Heritage Site must be a somehow unique landmark which is geographically and historically identifiable and has special cultural or physical significance. For example, World Heritage Sites might be ancient ruins or historical structures, buildings, cities, deserts, forests, islands, lakes, monuments, mountains, or wilderness areas. A World Heritage Site may signify a remarkable accomplishment of humanity, and serve as evidence of our intellectual history on the planet, or it might be a place of great natural beauty. As of June 2020, a total of 1,121 World Heritage Sites (869 cultural, 213 natural, and 39 mixed properties) exist across 167 countries; the three countries with most sites are China, Italy (both 55) and Spain (48).
List of sights6,962 photos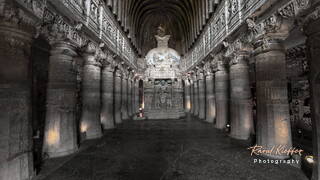 Ajanta140 photos
The Ajanta Caves, in Maharashtra, are 31 rock-cut cave monuments which date from the 2nd century BC. The caves include paintings and sculptures…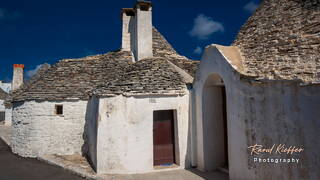 Alberobello88 photos
Alberobello (literally "beautiful tree") is a small town in the province of Bari, in Puglia. It is famous for its unique trulli constructions. The …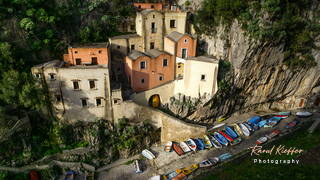 Amalfi Coast192 photos
The Amalfi Coast (Costiera Amalfitana), on the south of Naples, extends from Positano in the west to Vietri sul Mare in the east.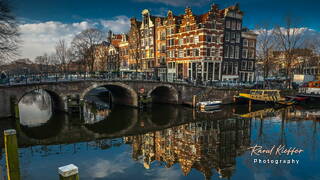 Amsterdam118 photos
Amsterdam is the capital of the Netherlands, located in the province of North Holland in the west of the country. Its name is derived from …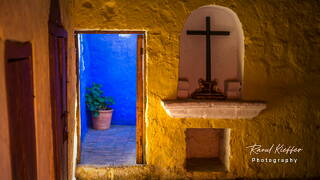 Arequipa155 photos
Located in the Andes Mountains at an altitude of 2,380 m above sea level and close to the volcano El Misti, Arequipa is the capital of the Arequipa…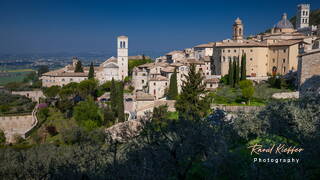 Assisi31 photos
Assisi is a town in the province of Perugia on the western flank of Monte Subasio. It was the birthplace of St Francis, who founded the Franciscan…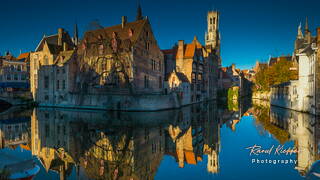 Bruges129 photos
Bruges is the capital of the province of West Flanders. It has most of its medieval architecture intact. The historic centre of Bruges has been a …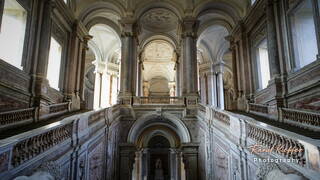 Caserta210 photos
Caserta is located north east of Naples on the edge of the Campanian Plain at the foot of the Subapennine mountain range.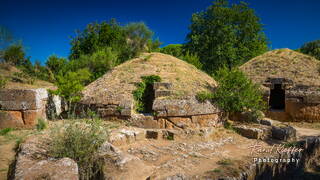 Cerveteri82 photos
The Necropolis della Banditaccia in Cerveteri, which has been declared by UNESCO World Heritage Site together with the necropolis in Tarquinia…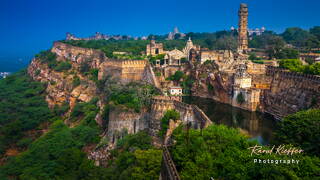 Chittaurgarh69 photos
Chittaurgarh (Chittorgarh), is a city and a municipality in Rajasthan state of western India. It lies on the Berach River, a tributary of the Banas,…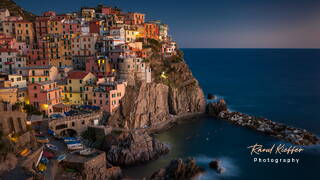 Cinque Terre77 photos
The Cinque Terre is a rugged portion of coast on the Italian Riviera, in the Liguria region of Italy. "The Five Lands" comprises five villages: …
List of sights: Manarola, Riomaggiore, Vernazza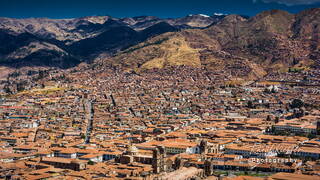 Cusco166 photos
Cusco is the historic capital of the Inca Empire located in the south-eastern Peru, near the Urubamba Valley (Sacred Valley) of the Andes mountain…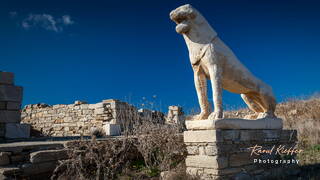 Delos39 photos
The Island of Delos (Δήλος), near Mykonos, is one of the most important mythological, historical and archaeological sites in Greece. The excavations…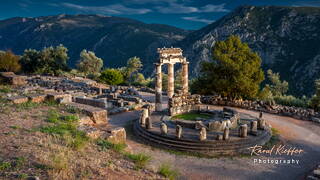 Delphi48 photos
Delphi (Δελφοί) is an archaeological site on the south-western spur of Mount Parnassus in the valley of Phocis. In myths dating to the classical…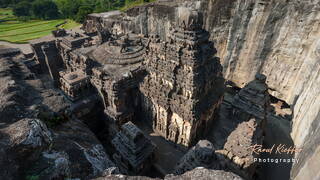 Ellora118 photos
Ellora is an archaeological site, 30 km from the city of Aurangabad in the Indian state of Maharashtra built by the Rashtrakuta rulers. Well-known…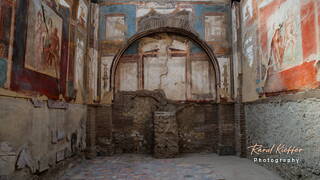 Ercolano103 photos
Ercolano (Herculaneum) is an ancient Roman town, located in the province of Naples which has been destroyed, along with Pompeii, in the eruption of …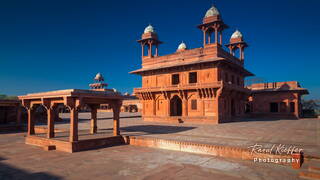 Fatehpur Sikri106 photos
Fatehpur Sikri, a city in the state of Uttar Pradesh, was constructed by Mughal Emperor Akbar beginning in 1570 and served as the empire's capital…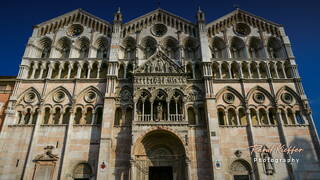 Ferrara100 photos
Ferrara is situated 50 km north-north-east of Bologna, on the Po di Volano, a branch channel of the main stream of the Po River, located 5 km north.…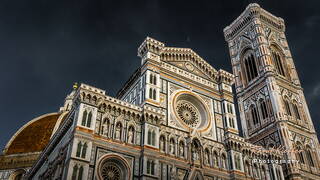 Florence130 photos
Florence (Firenze) is the capital city of the Italian region of Tuscany. Florence is famous for its history. A centre of medieval European trade and…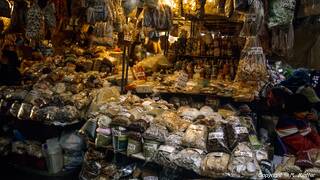 Hanoi30 photos
Hanoi (Vietnamese: Hà Nội) is the capital of Vietnam and the country's second largest city by population. From 1010 until 1802, it was the most…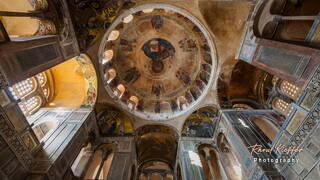 Hosios Loukas58 photos
Hosios Loukas (Ὅσιος Λουκᾶς) is a historic walled monastery situated near the town of Distomo. It is one of the most important monuments of Middle…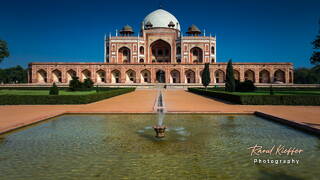 Humayun's Tomb39 photos
Humayun's tomb is the tomb of the Mughal Emperor Humayun in Delhi, India. The tomb was commissioned by Humayun's first wife and chief consort, …
Huế21 photos
The Imperial City is a walled palace within the citadel of the city of Huế, the former imperial capital of Vietnam. The building was built in 1362,…
Hạ Long Bay22 photos
Hạ Long Bay features thousands of limestone karsts and isles in various shapes and sizes. Hạ Long Bay is a center of a larger zone which includes …
Hội An32 photos
Hội An, formerly known as Fai-Fo or Faifoo, is a city in Vietnam's Quảng Nam Province and noted since 1999 as a UNESCO World Heritage Site. Old Town …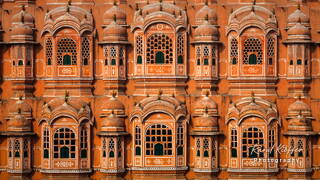 Jaipur190 photos
Jaipur, also popularly known as the Pink City, is the capital and largest city of the Indian state of Rajasthan. During the British rule in India, …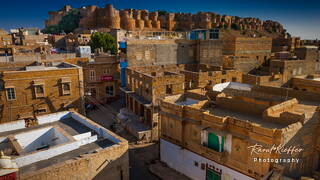 Jaisalmer212 photos
Jaisalmer, nicknamed "The Golden City", is a town in the Indian state of Rajasthan. It is located 575 km west from the state capital Jaipur. The…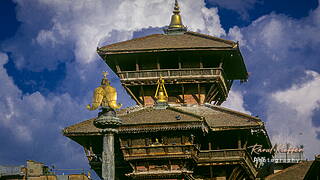 Kathmandu Valley185 photos
The Kathmandu Valley, located in Nepal, lies at the crossroads of ancient civilisations of Asia, and has at least 130 important monuments, including…
List of sights: Bhaktapur, Boudhanath, Budhanilkantha, Kathmandu, Kirtipur, Most beautiful photos of Asia (Middle format), Pashupatinath, Patan, Swayambhunath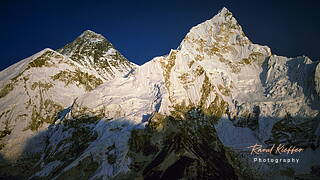 Khumbu 1991111 photos
Khumbu, the Everest Region, is one of three subregions of the main Sherpa settlement of the Himalaya with elevation ranging from 3,300 m to the…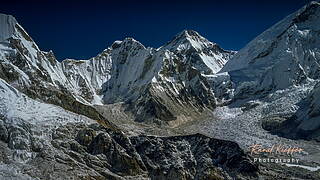 Khumbu 1997168 photos
(Khumbu 1991) … Khumbu (also known as the Everest Region) is a region of northeastern Nepal on the Nepalese side of Mount Everest. It is part of the …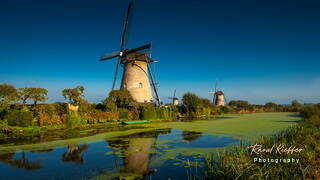 Kinderdijk70 photos
Kinderdijk, in the province South Holland, is located about 15 km east of Rotterdam and situated in a polder at the confluence of the Lek and Noord…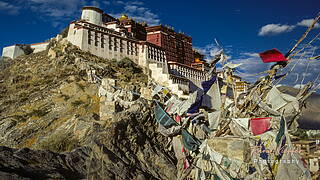 Lhasa36 photos
Lhasa is a city and administrative capital of the Tibet Autonomous Region. Lhasa is the second most populous city on the Tibetan Plateau after Xining…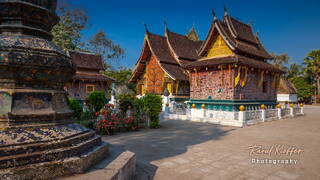 Luang Prabang380 photos
Luang Prabang, formerly the capital of the Kingdom of Laos, is a city located in north central Laos, on the Mekong River. The capital was moved in…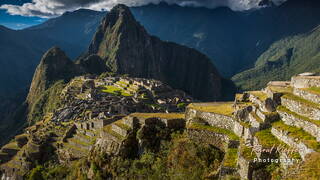 Machu Picchu94 photos
Machu Picchu is a pre-Columbian Inca site located 2,430 m above sea level and situated on a mountain ridge above the Urubamba Valley in Peru, 80 km…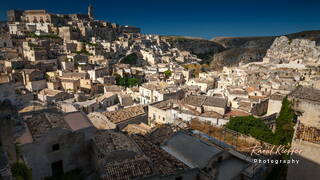 Matera346 photos
Matera, a town in the region of Basilicata, is perched on the edge of a small canyon eroded by the Gravina. The lower Sassi (caves) district is…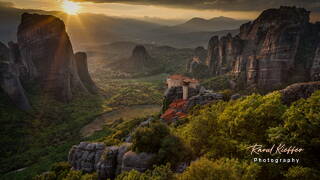 Meteora108 photos
The Metéora (Μετέωρα), lit. "middle of the sky", "suspended in the air" or "in the heavens above", is one of the largest and most important…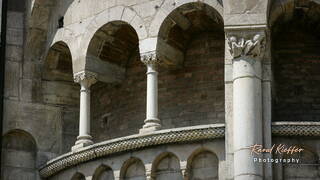 Modena66 photos
Modena, a city on the south side of the Po valley in the Emilia-Romagna, is the seat of an archbishop, but is now best known as the "capital of…
Moscow10 photos
Moscow is the capital and the most populous city of Russia. It is located by the Moskva River in the Central Federal District, in the European part…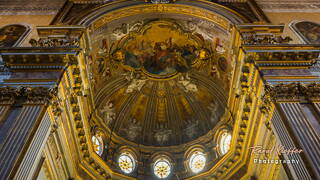 Naples56 photos
Naples is the capital of the region of Campania. The city is known for its rich history which began more than 2,800 years ago. Naples is located…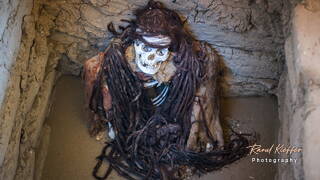 Nazca82 photos
The Nazca lines are a series of geoglyphs located in the Nazca Desert that stretches over more than 80 km and have been created by the Nazca culture…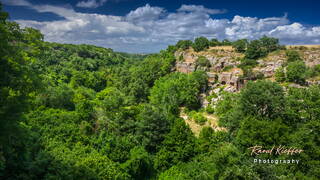 Norchia32 photos
Norchia is an ancient Etruscan city with an adjacent necropolis which reached its high point between the 4th and 2nd centuries BC. The tombs are…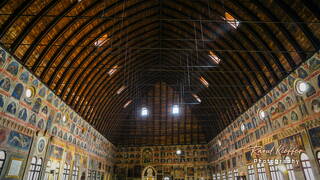 Padua149 photos
Padua (Padova) is a city in the Veneto, northern Italy. Padua stands on the Bacchiglione River, 40 km west of Venice and 29 km south-east of Vicenza…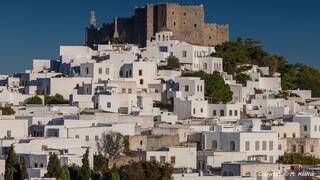 Patmos210 photos
Patmos (Πάτμος) is a small Greek island in the Aegean Sea, one of the northernmost islands of the Dodecanese complex. The highest point is Profitis…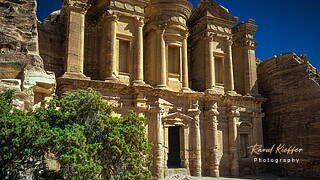 Petra113 photos
Petra, originally known to the Nabataeans as Raqmu, is a historical and archaeological city in southern Jordan. The city is famous for its rock-cut…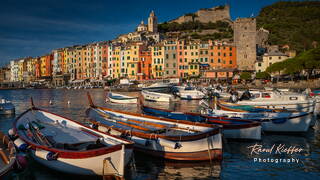 Porto Venere32 photos
Porto Venere is a town located on the Ligurian coast of Italy in the province of La Spezia. It comprises the three villages of Fezzano, Le Grazie…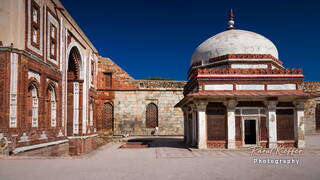 Qutb-Minar68 photos
The Qutb Minar, also spelled as Qutub Minar and Qutab Minar, is a minaret and "victory tower" that forms part of the Qutb complex, a UNESCO World…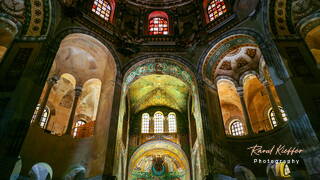 Ravenna110 photos
Ravenna, a city in the Emilia-Romagna, is inland, but connected to the Adriatic Sea by a canal. Ravenna was the capital city of the Western Roman…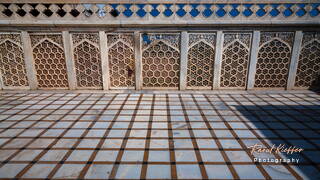 Red Fort of Agra30 photos
Agra Fort is a historical fort in the city of Agra in India. It was the main residence of the emperors of the Mughal Dynasty until 1638, when the…
Regensburg10 photos
Regensburg historically also Ratisbon, from Celtic Ratisbona, is a city in Bavaria, located at the confluence of the Danube and Regen rivers, at one…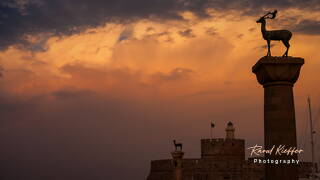 Rhodes254 photos
Rhodes (Ρόδος) is an island located in the eastern Aegean Sea. It is the largest of the Dodecanese islands in terms of both land area and…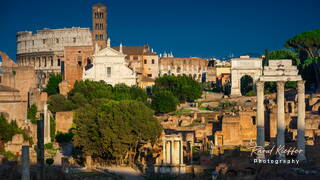 Roman Forum80 photos
The Roman Forum (Forum Romanum, Foro Romano) is a rectangular forum (plaza) surrounded by the ruins of several important ancient government…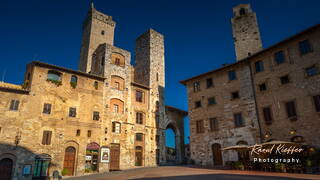 San Gimignano70 photos
San Gimignano is a small walled medieval hill town in the province of Siena, Tuscany. It is mainly famous for its medieval architecture, especially…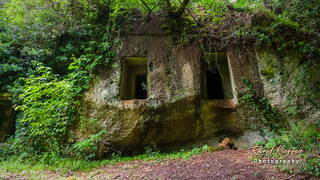 San Guiliano10 photos
San Guiliano is an Etruscan centre 2 km north-east of Barbarano Romano. The most important tombs found in the necropolis of Cuccumella del Caiolo…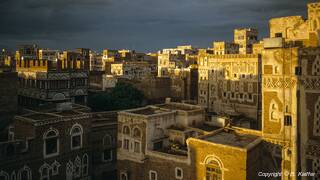 Sana'a26 photos
Sana'a is the largest city in Yemen and the centre of Sana'a Governorate. The city is not part of the Governorate, but forms the separate…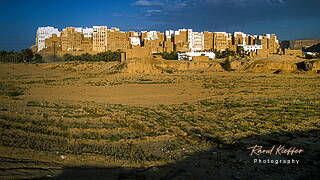 Shibam10 photos
Shibam (often referred to as Shibam Hadhramaut) is a town in Yemen. It is the seat of the Shibam District in the Hadhramaut Governorate. It is…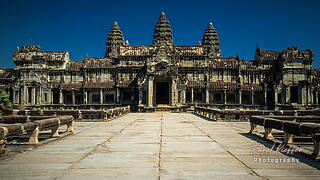 Siem Reap109 photos
Siem Reap is the capital city of Siem Reap Province in northwestern Cambodia. Angkor was the capital city of the Khmer Empire, which flourished from…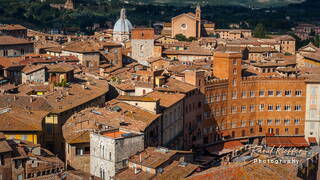 Siena89 photos
Siena, in English also spelled Sienna, is a city in Tuscany. The historic centre of Siena has been declared by UNESCO World Heritage Site. Siena,…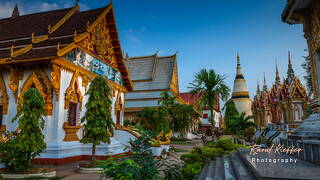 South Laos240 photos
South Laos is divided into 4 provinces (Attapeu, Champasak, Salavan, Sekong). Champasak (Champassak or Champasack) is a province in southwestern Laos…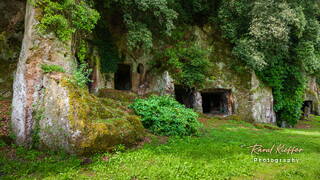 Sutri44 photos
Sutri (ancient Sutrium) occupied an important position on road into Etruria, the later Via Cassia. It came into the hands of Rome after the fall of …
Taj Mahal84 photos
The Taj Mahal"Crown of the Palace", is an ivory-white marble mausoleum on the southern bank of the river Yamuna in the Indian city of Agra. It was…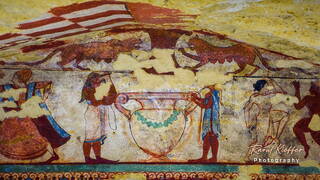 Tarquinia36 photos
Tarquinia was the chief of the twelve cities of Etruria, and appears in the earliest history of Rome as the home of two of its kings, Tarquinius…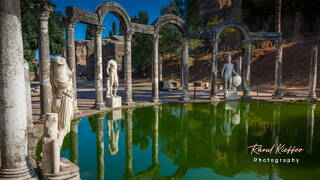 Tivoli146 photos
Tivoli, the classical Tibur, is an ancient town in Lazio, about 30 km from Rome, at the falls of the Aniene River, where it issues from the Sabine…
Val d'Orcia20 photos
The Val d'Orcia, or Valdorcia, is a region of Tuscany, which extends from the hills south of Siena to Monte Amiata. It is characterised by gentle,…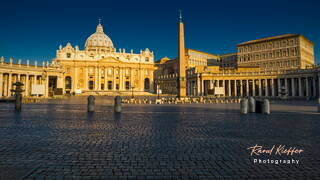 Vatican City136 photos
Vatican City, or Vatican City State, in Italian officially Stato della Città del Vatican, is a landlocked sovereign city-state whose territory…
Venice121 photos
Venice historically was the capital of the Venetian Republic. The city stretches across 117 small islands in the Venetian Lagoon along the Adriatic…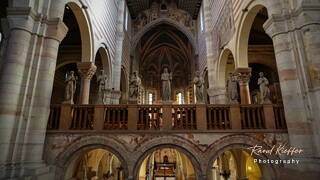 Verona270 photos
Verona is a city in Veneto, northern Italy. The city has been awarded World Heritage Site status by UNESCO because of its urban structure and…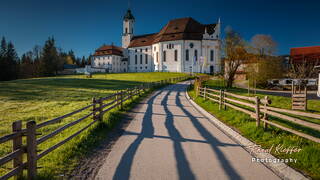 Wieskirche46 photos
The Wies Church (Wieskirche) is a magnificently decorated Sanctuary belonging to the district of Wies in the municipality Steingaden. The full name…