Description
Siena, in English also spelled Sienna, is a city in Tuscany. The historic centre of Siena has been declared by UNESCO World Heritage Site. Siena, like other Tuscan hill towns, was first settled in the time of the Etruscans (900 - 400 BC) when it was inhabited by a tribe called the Saina. A Roman town called Saena Julia was founded at the site in the time of the Emperor Augustus. Some archaeologists assert that Siena was controlled for a period by a Gaulish tribe called the Senones. According to legend, Siena was founded by Senius, son of Remus, who was in turn the brother of Romulus, after whom Rome was named. The oldest aristocratic families in Siena date their line to the Lombards' surrender in 774 to Charlemagne. It is during the early 13th century that the majority of the construction of the Siena Cathedral (Duomo) was completed. During the same period the Piazza del Campo grew in importance as the centre of secular life.
Main sights
Siena Cathedral: The Duomo, one of the examples of Italian Romanesque-Gothic architecture.
Piazza del Campo: The town square, which houses the Palazzo Pubblico and the Torre del Mangia.
Palazzo Salimbeni: The medieval headquarters of Monte dei Paschi di Siena, one of the oldest banks.
Basilica dell'Osservanza
Santa Maria dei Servi
San Domenico
San Francesco
Santo Spirito
San Martino
Sanctuary of Santa Caterina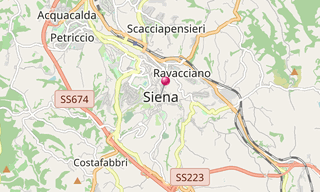 ★ Open the Google Maps link in a new window at the location: Siena
Photo gallery
89 photos
Page 1 of 2 | Photos 1 to 60
Click on a picture to view it in full screen mode.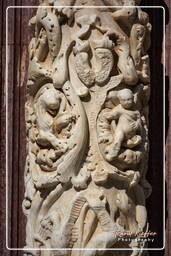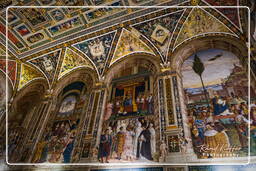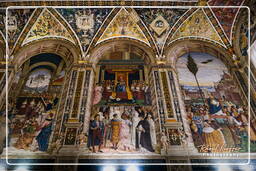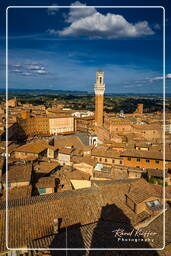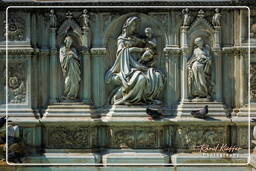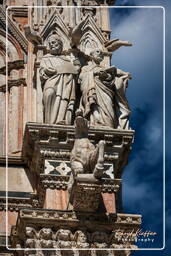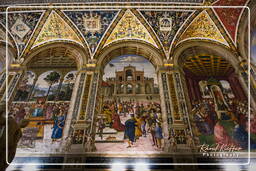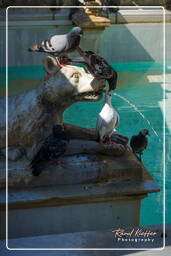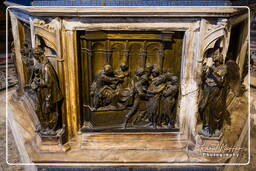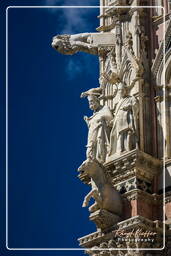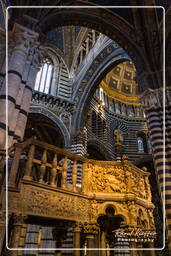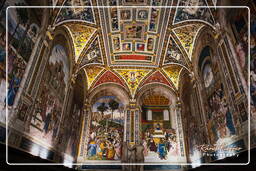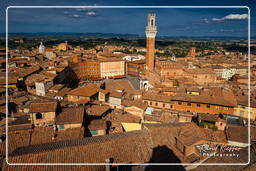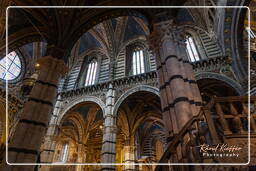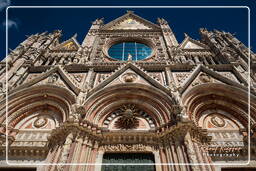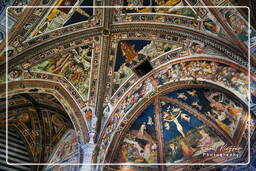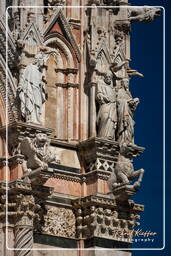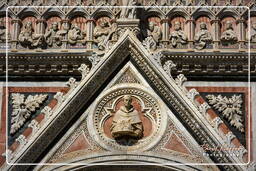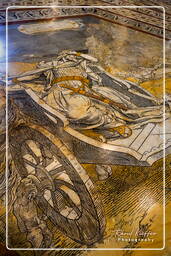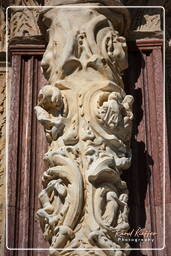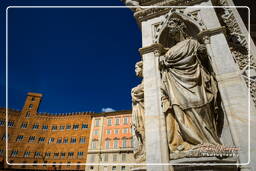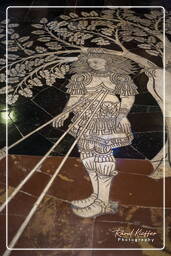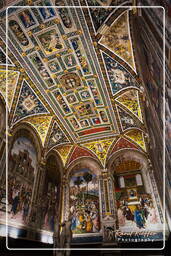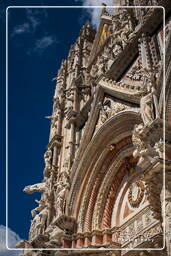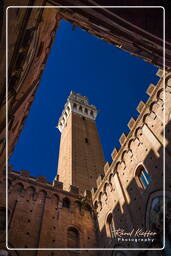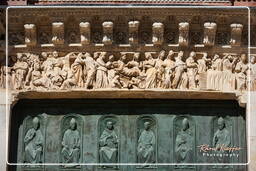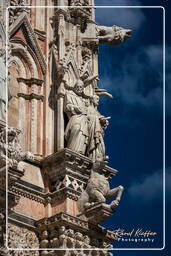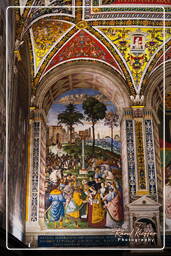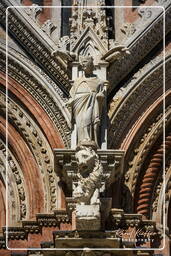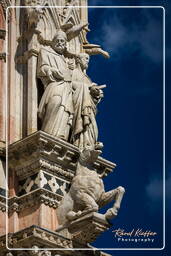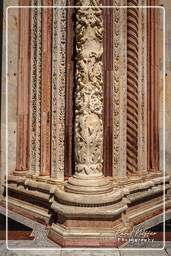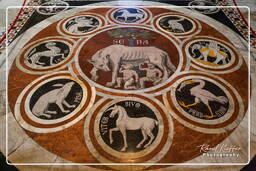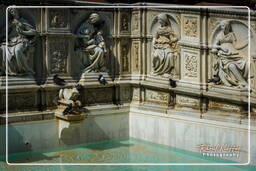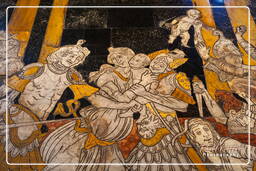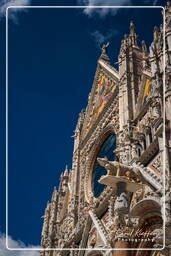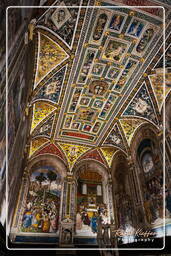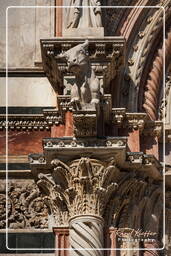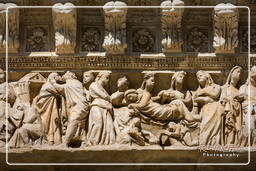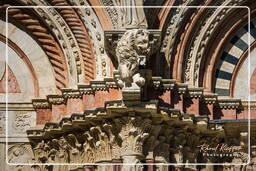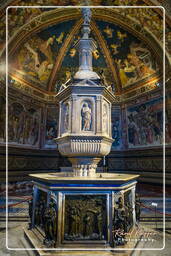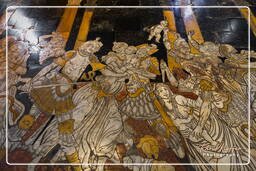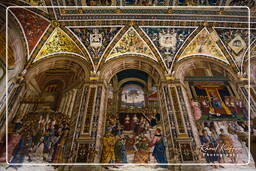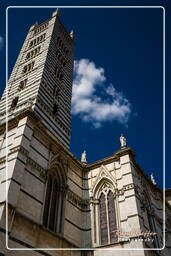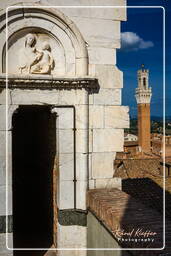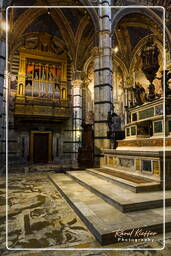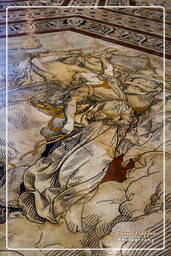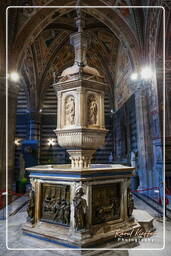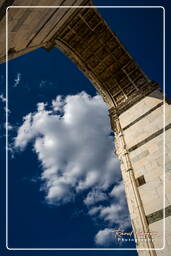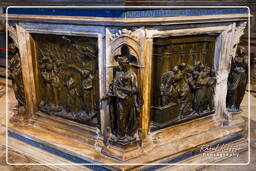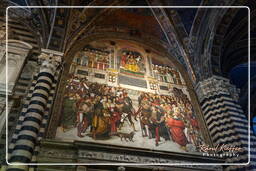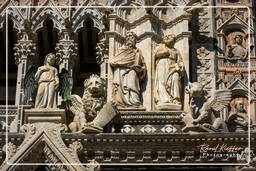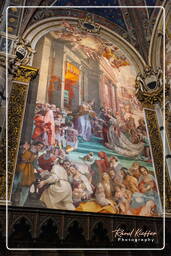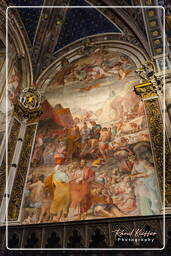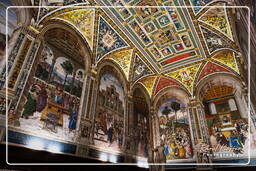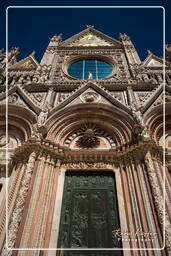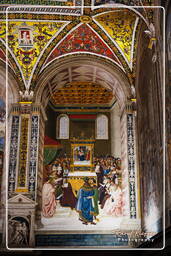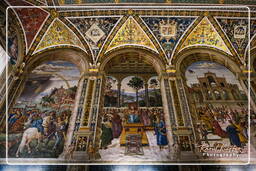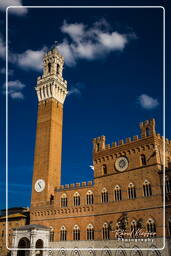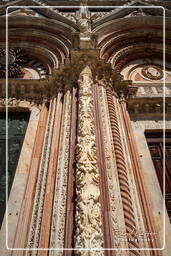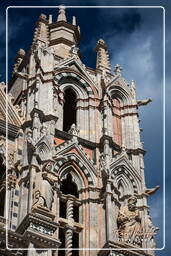 ★ Don't miss: Most beautiful photos of Italy