Description
Neuschwanstein Castle stands above Hohenschwangau close to Füssen in southern Bavaria. The building was constructed in 1869 for the Bavarian King Ludwig II as an idealised notion of a knight's castle from the Middle Age. The designs are by Christian Jank, the execution took Eduard Riedel and Georg von Dollmann. The king lived only a few months in the castle, he died before the completion of the plant. Neuschwanstein was originally called New Hohenschwangau Castle, it has its present name since 1886.
First documented was a "Castrum Swangowe" in 1090. This was where in the Middle Age two small castles were standing in the place of today's castle Neuschwanstein. After the government takeover by the young king in 1864, the reconstruction of the front Hohenschwangauer ruins - the later Neuschwanstein - was the first major construction project Castle of Ludwig II. He paid his projects himself from his private assets and the income of his civil list. Unlike often rumored, the treasury has not been charged for his buildings. The imaginary as a symbol of a knight's castle Neuschwanstein was followed by Linderhof still a pleasure palace in the Rococo style and Herrenchiemsee a baroque palace, which stood as a monument to the time of absolutism.
Photo gallery17 photos
Click on a picture to view it in full screen mode.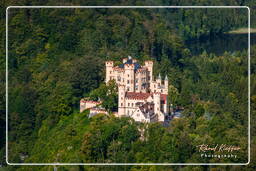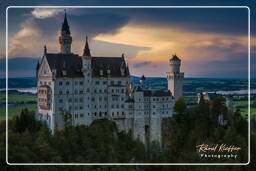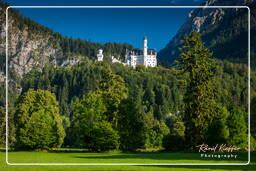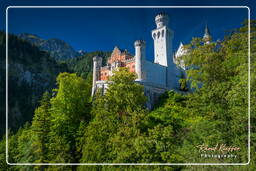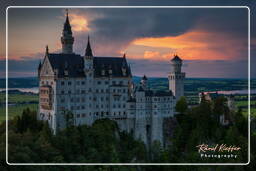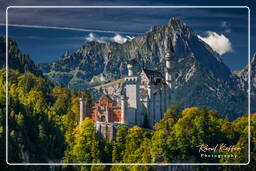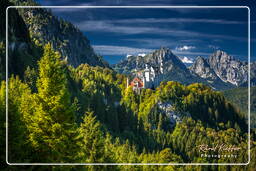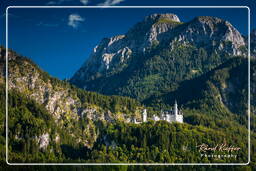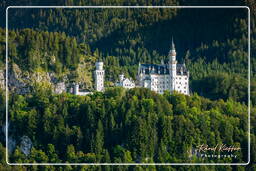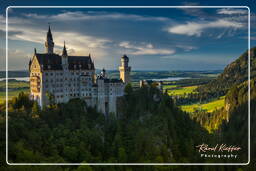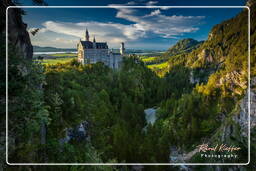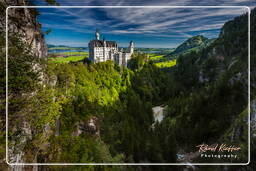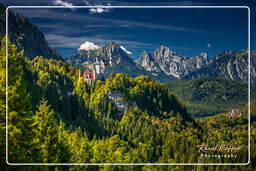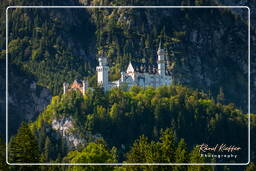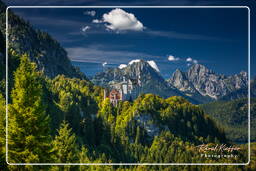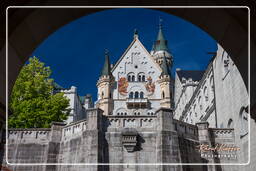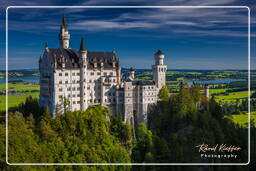 ★ Don't miss: Most beautiful photos of Germany