Description
Piazza Colonna is a piazza at the centre of the Rione of Colonna in the historic heart of Rome. It is named for the marble Column of Marcus Aurelius which has stood there since 193 CE. The bronze statue of Saint Paul that crowns the column was placed in 1589, by order of Pope Sixtus V. The Roman Via Lata (now the Via del Corso) runs through the piazza's eastern end, from south to north.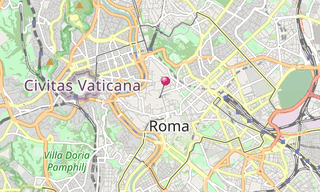 ★ Open the Google Maps link in a new window at the location: Piazza Colonna
Photo gallery
5 photos
Click on a picture to view it in full screen mode.