Description
The Island of Delos (Δήλος), near Mykonos, is one of the most important mythological, historical and archaeological sites in Greece. The excavations in the island are among the most extensive in the Mediterranean. Delos had a position as a holy sanctuary for a millennium before Olympian Greek Mythology made it the birthplace of Apollo and Artemis. In 1990, UNESCO inscribed Delos on the World Heritage Site.
Investigations of ancient stone huts found on the island indicate that it has been inhabited since the 3rd millennium BC. Thucydides identifies the original inhabitants as piratical Carians who were eventually expelled by King Minos of Crete. By the time of the Odyssey the island was already famous as the birthplace of the twin gods Apollo and Artemis. Indeed between 900 BC and AD 100, sacred Delos was a major cult centre, where Dionysus is also in evidence as well as the Titaness Leto, mother of the above mentioned twin deities. Eventually acquiring Panhellenic religious significance, Delos was initially a religious pilgrimage for the Ionians.
A number of "purifications" were executed by the city-state of Athens in an attempt to render the island fit for the proper worship of the gods. The first took place in the 6th century BC, directed by the tyrant Pisistratus who ordered that all graves within sight of the temple be dug up and the bodies moved to another nearby island. In the 5th century, during the 6th year of the Peloponnesian war and under instruction from the Delphic Oracle, the entire island was purged of all dead bodies. It was then ordered that no one should be allowed to either die or give birth on the island due to its sacred importance and to preserve its neutrality in commerce, since no one could then claim ownership through inheritance. Immediately after this purification, the first quinquennial festival of the Delian Games was celebrated there.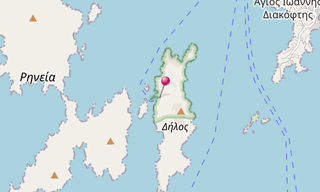 ★ Open the Google Maps link in a new window at the location: Delos
Photo gallery
39 photos
Click on a picture to view it in full screen mode.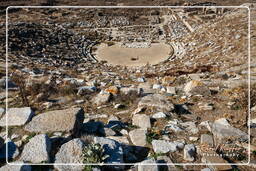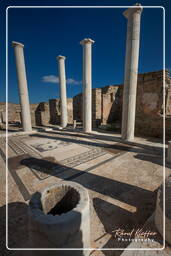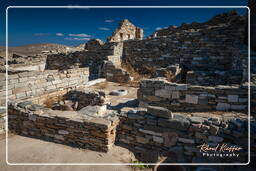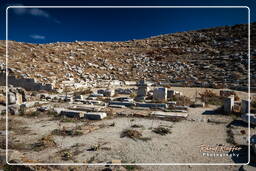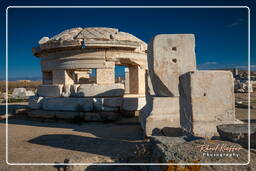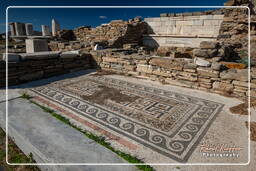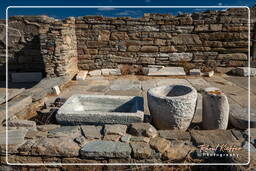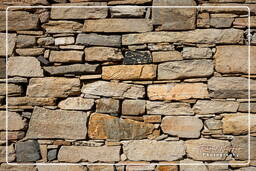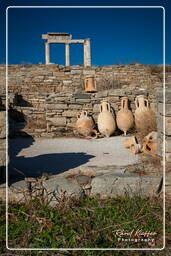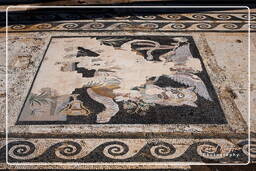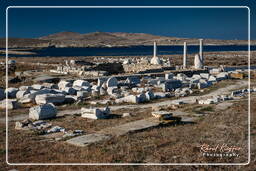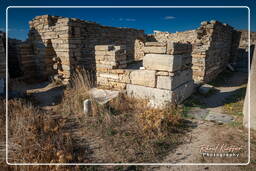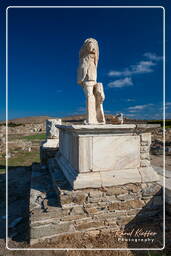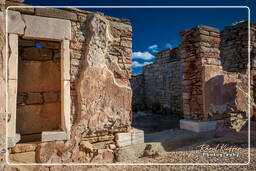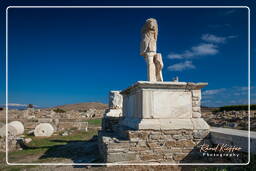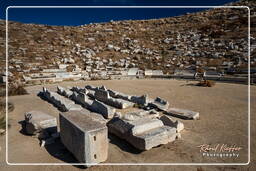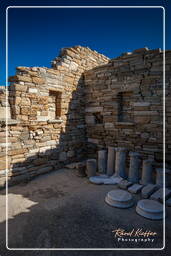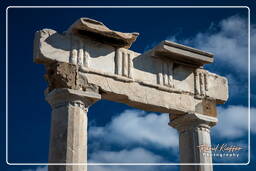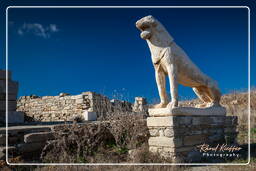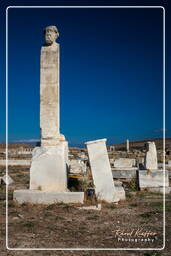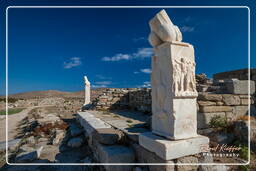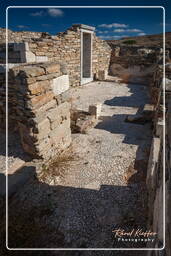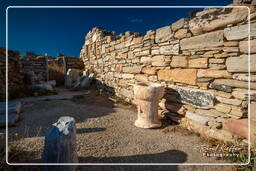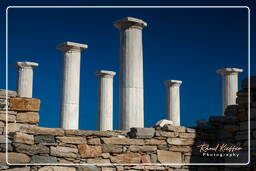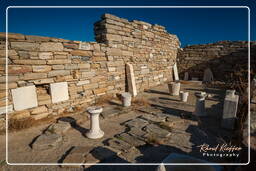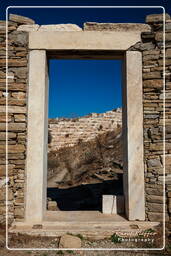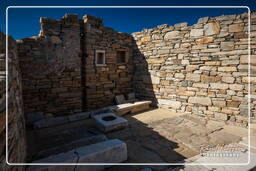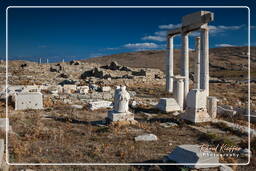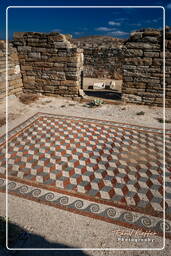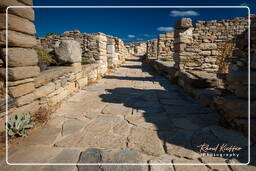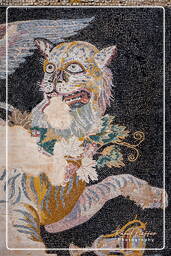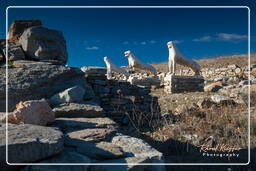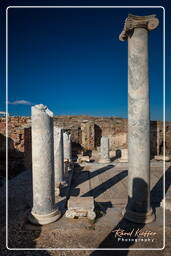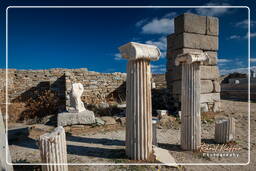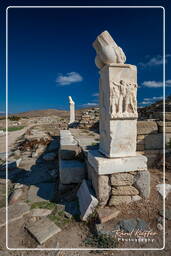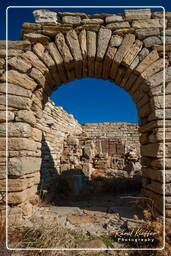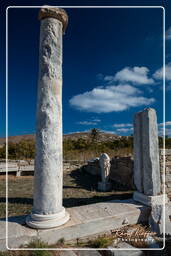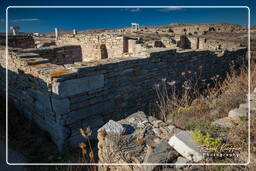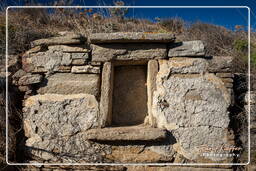 ★ Don't miss: Most beautiful photos of Greece